Blog: NYCWFF Lucky Chopsticks
You've seen him visit some of the most exotic locations on earth- and you've seen him taste some of the wildest creations imaginable. And yet Sunday night, there was Travel Channel personality Andrew Zimmern right there in person, inside of the Metropolitan West event space as the de facto host of the Asian night market known as "Lucky Chopsticks." The un-official show closer to the 2016 New York City Wine and Food Festival, the event saved some of the best dishes of the entire long weekend for last. And best of all, the three hour tasting affair was priced at just $75, a bargain given both the delicious dishes being offered and the number of quality restaurants participating in the evening.
To celebrate some of the best in Asian inspired fare, event promoters pulled out all the stops in assembling a terrific collection of chefs, backed by a limitless supply of VOSS Water, ice cold bottles of Heineken and an arrangement of sakes curated specifically for this night. To commemorate the launch of Zimmern's new show 'Driven by Food' the dimly lit market setting was perfectly appropriate to cap off a banner weekend, with a house DJ working the mix as guests paraded around the room decoratively donning white karate-style bandanas.  And then of course, there was the food.
Amid the reported closings of Park Slope restaurants Pork Slope and Thistle Hill Tavern, Chef Dale Talde showed off his cooking chops with an outstanding "Singapore Style Rigatoni."  Immaculately seasoned, a salt-filled XO sauce coated some wonderfully al dente pasta cylinders, surrounded by mussels and Chinese sausage.  No ingredient was wasted in the delectable bowl, an immediate favorite with our impressed taste buds.  Tuome meanwhile whipped up an equally savory selection, enveloping piping hot and tender duck meat within a halved brioche bun and topped with daikon relish.  The 'Quack on Brioche' was both generously portioned and definitively memorable, from the Asian-leaning East Village restaurant.
After popping several "Beef Short Rib & Flower Chive Dumplings" from RedFarm and some red chili oil doused "Liang Pi 'Cold-Skin' Noodles" from the growing chain of Xi'An Famous Foods, we jumped on line to grab a few moments with Andrew Zimmern, who, while overwhelmed, was attentive to each and every guest request.  Be it posing for selfies or chatting with some awestruck folks, the charismatic and knowledgeable personality was game for anything in between passing out small containers of "Black Bean Braised Goat," a dish that did not photograph well, but was as complex and flavorful as any that we tasted all evening long.
From "Lobster Tacos" (Haru Sushi) to sesame sprinkled "Crab Claws" (Mr. Chow New York), sauce covered "Bao Buns" (2nd City) to excellent "Shrimp Toast" (Duck Duck Goat), Sunday night provided a literal feast for the hundreds in attendance.  Many of the guests may have been worn down from an extended weekend of overindulging, but when faced with the prospect of a mouthwatering dumpling, a bowl of oily noodles or a fluffy white bun stuffed with fresh pork- it's nearly impossible to waive the white flag.  It's best to just sharpen up those 'Lucky Chopsticks' and dive right in.
- Dave Gendelson

Food Highlights from NYCWFF: Lucky Chopsticks

Buddakan: "Char Sui Bao" – Barbeque Pork Buns

Yuji Ramen:"Shio Ramen Ochazuke" – Mottainai Ramen Broth seasoned with Salt and Sasnsho Pepper Poured over Rice and Sashimi & "Shiraae" – Fall Vegetables dressed with Dashi Puree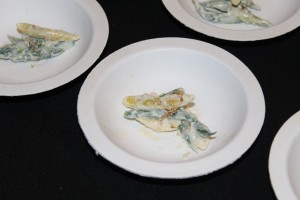 Duck Duck Goat: "Shrimp Toast" & "Octopus Salad"

Khe-Yo: "Coconut Curry Red Snapper with Fresh Vermicelli Noodles and Herbs"

Tuome: "Quack on Brioche" – Duck Confit Sliders Topped with Daikon Relish

Auntie Guan's Kitchen 108: "Jing Jiang Rou Si" – Sauteed Pork with Sweet Bean Sauce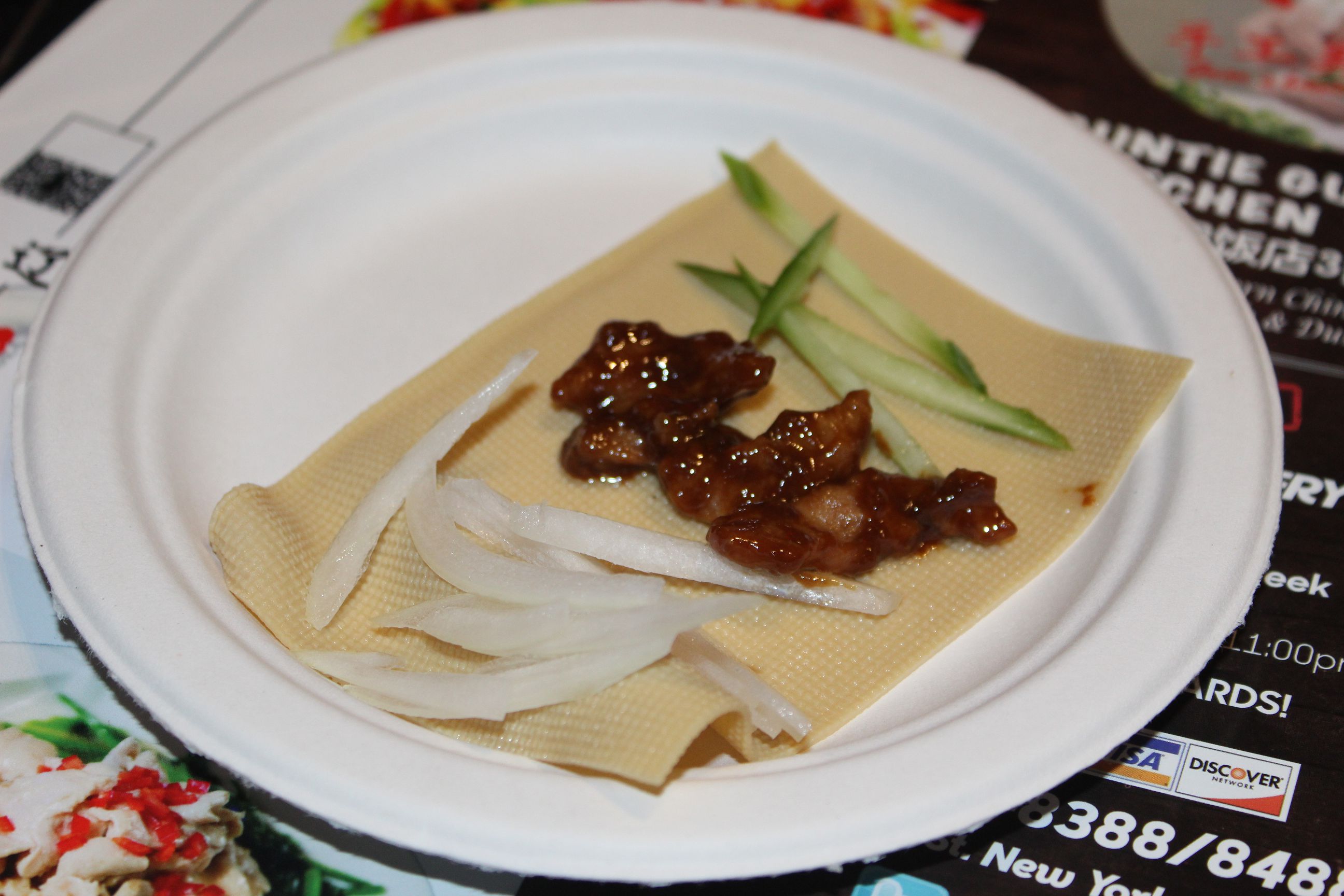 Yaso Tangbao:  "Sweet & Sour Pork Ribs" & "Garlic Cucumber Salad"

Zi'An Famous Foods: "Liang Pi 'Cold-Skin' Noodles"

The Kati Roll Company: "Chicken Tikka Kati Roll"

Teisui: "Inaniwa Udon" – Udon with Akita's Vegetable Junsai, Tonburi, Cucumber, Mountain Yam and Dashi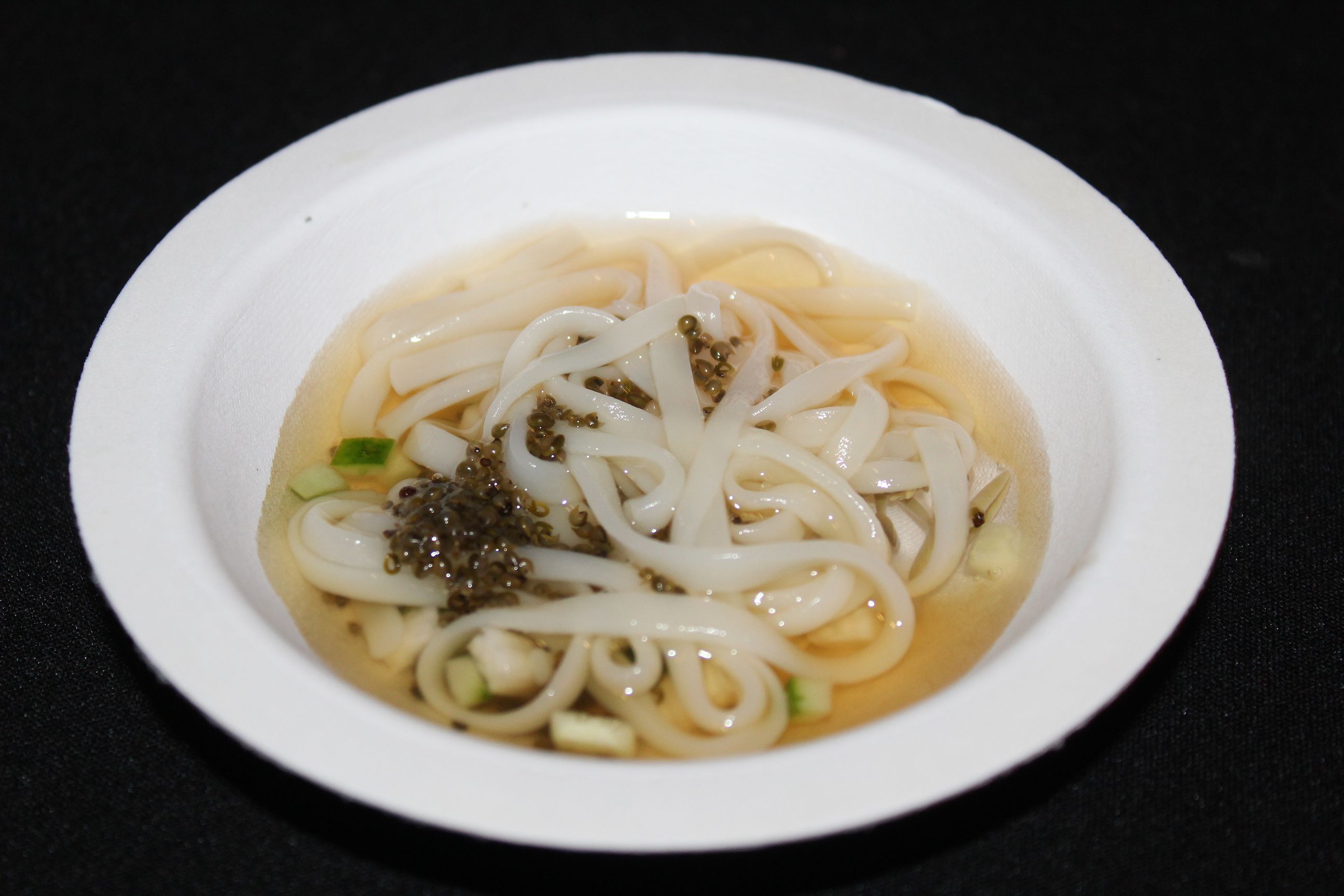 The Chinese Club: "Manchurian Vegetable Kofta Sliders" & "Chinese Bhel Salad"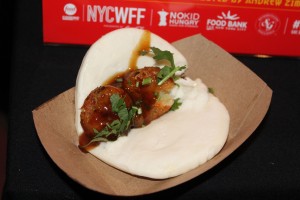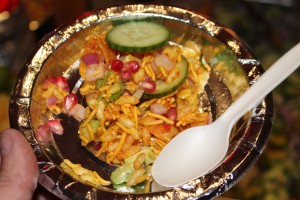 Talde: "Singapore Style Rigatoni" – Housemade Pasta, XO Sauce, Mussels, Chinese Sausage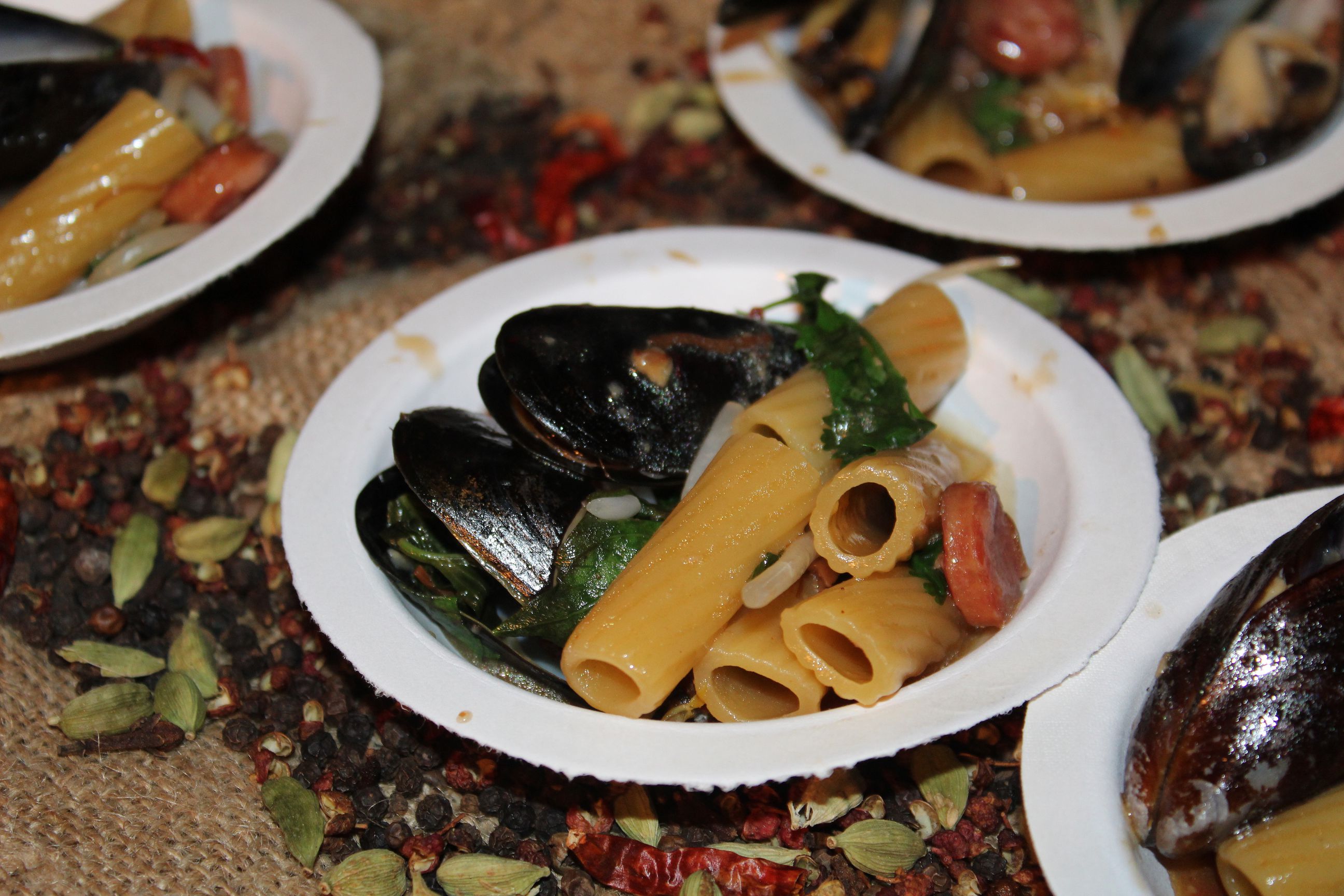 Wowfulls:  "Gai Dan Jai" – Authentic Hong Kong Egg Waffles with Crazy Vanilla Ice Cream Topped with Oreo Crumbs and Chocolate Sauce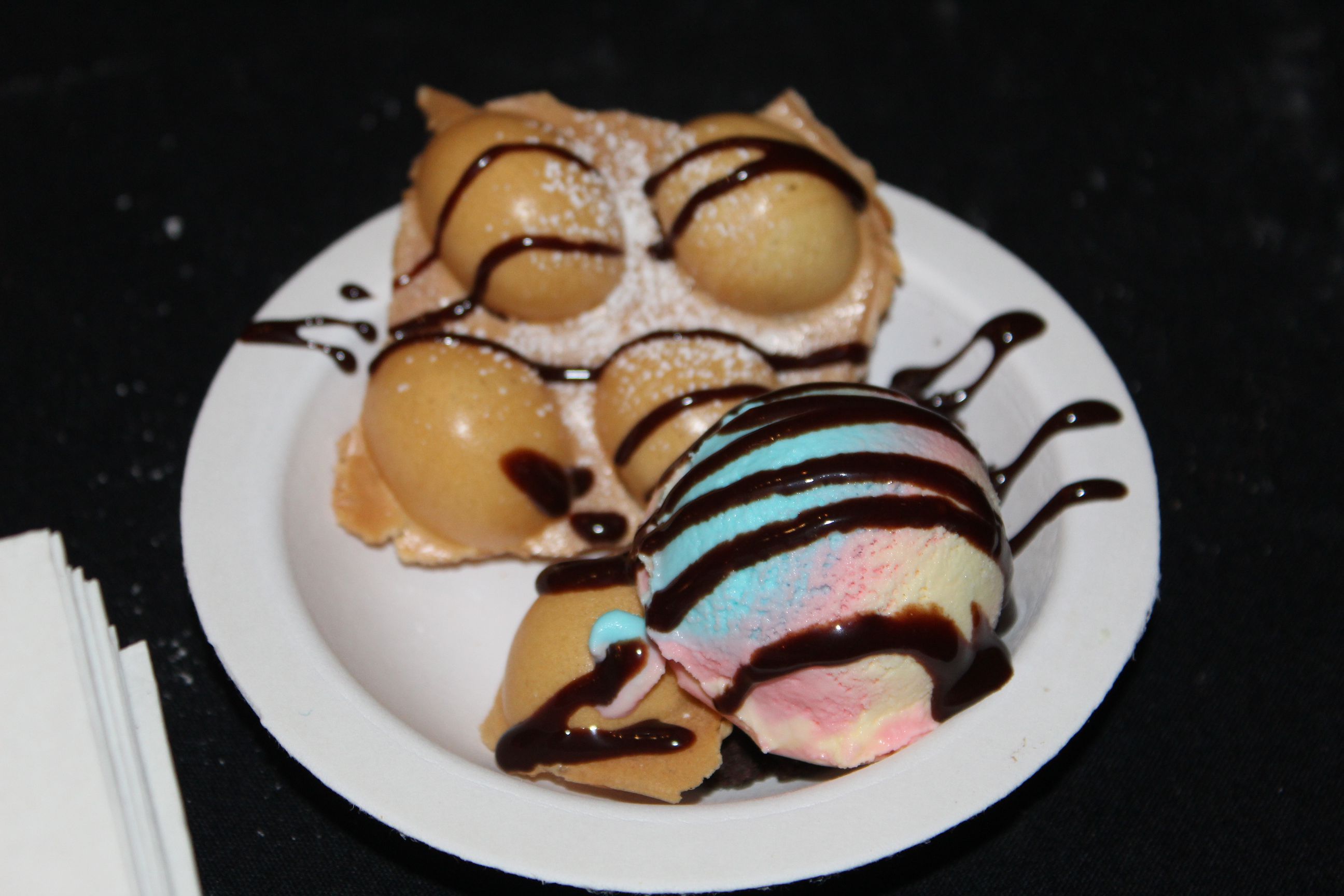 Kurry Qulture: "Mung Peanut Chaat" – Mung Bean Sprouts, Onions, Tomatoes, Potatoes with Mint & Tamarind Chutney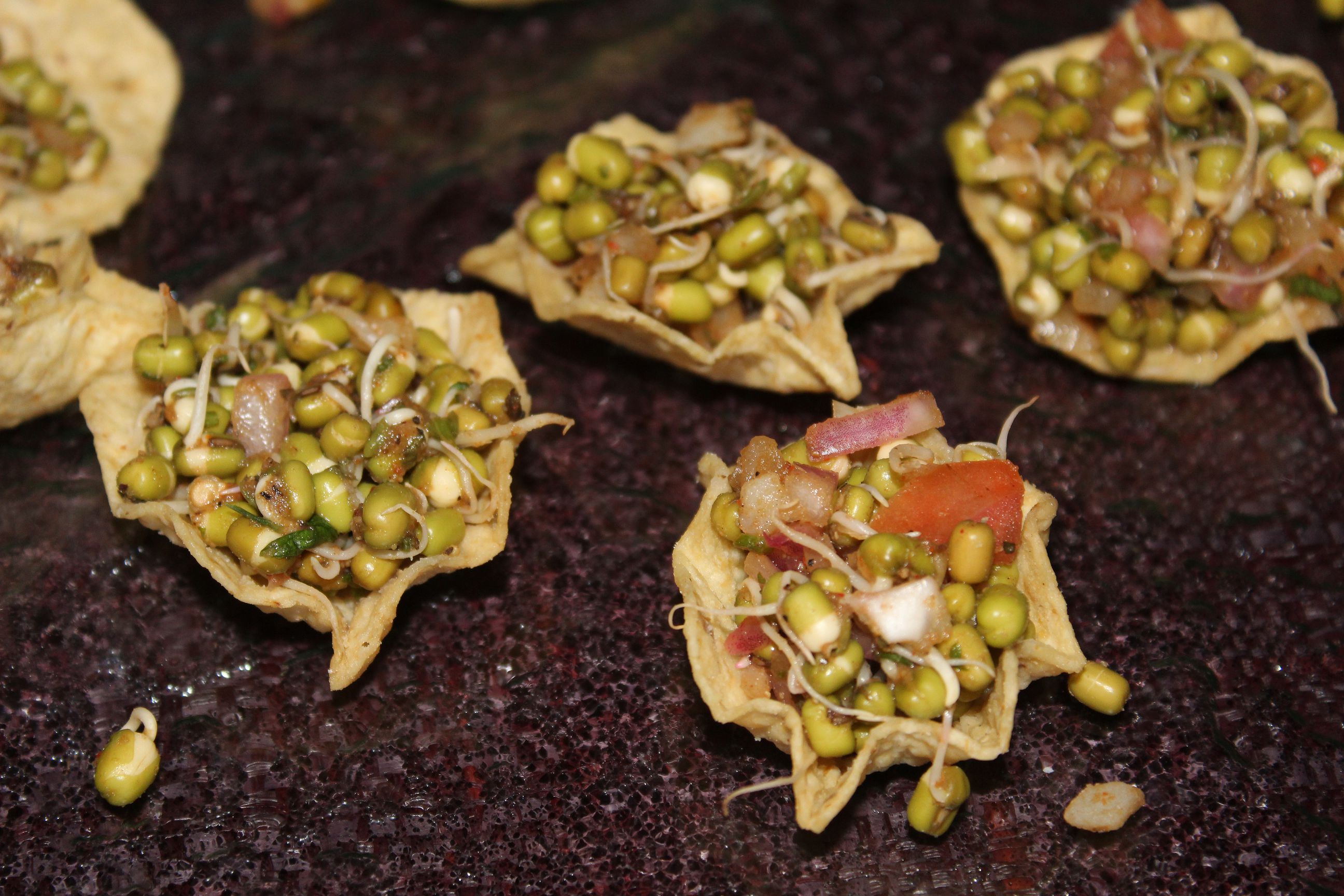 Redfarm: "Beef Short Rib & Flower Chive Dumplings"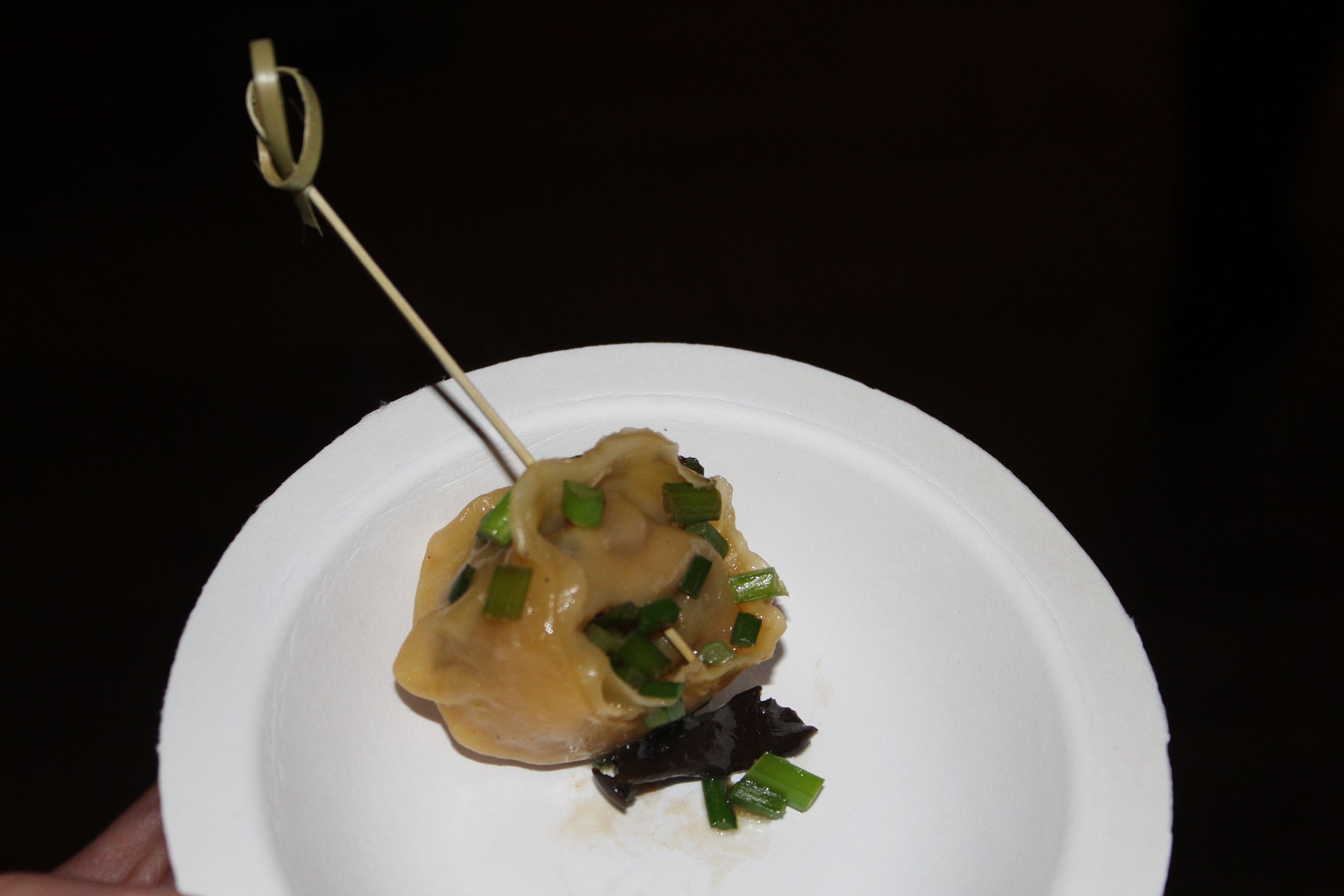 Ngam: "Red Curry Chicken with Autumn Squash"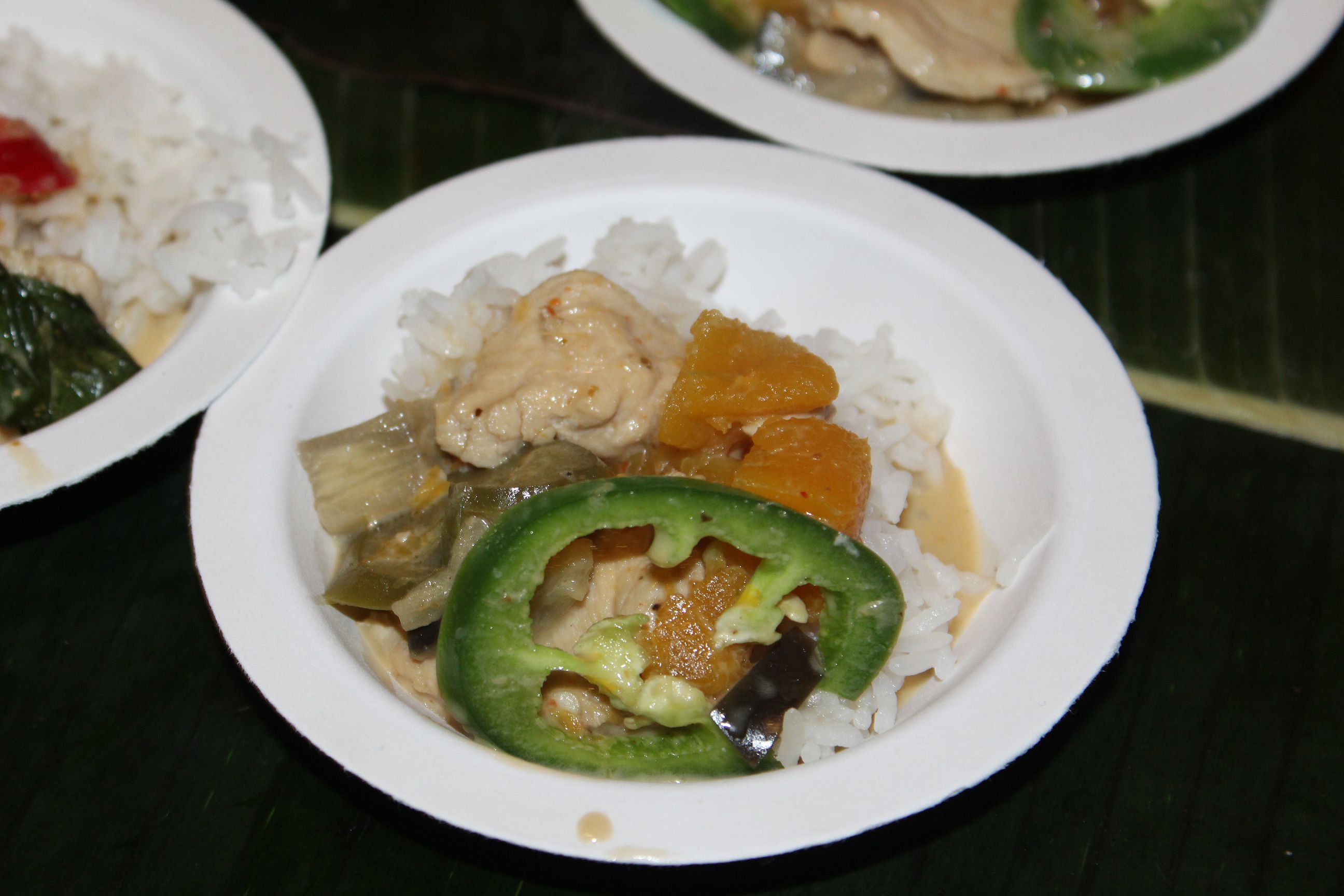 Mr. Chow New York: "Crab Claw with Sesame" & "Shanghai Cucumbers"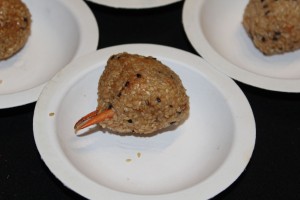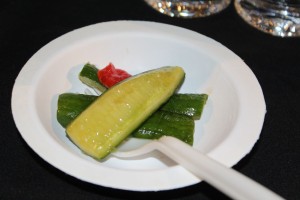 Junoon: "Junoon Chicken Tikka"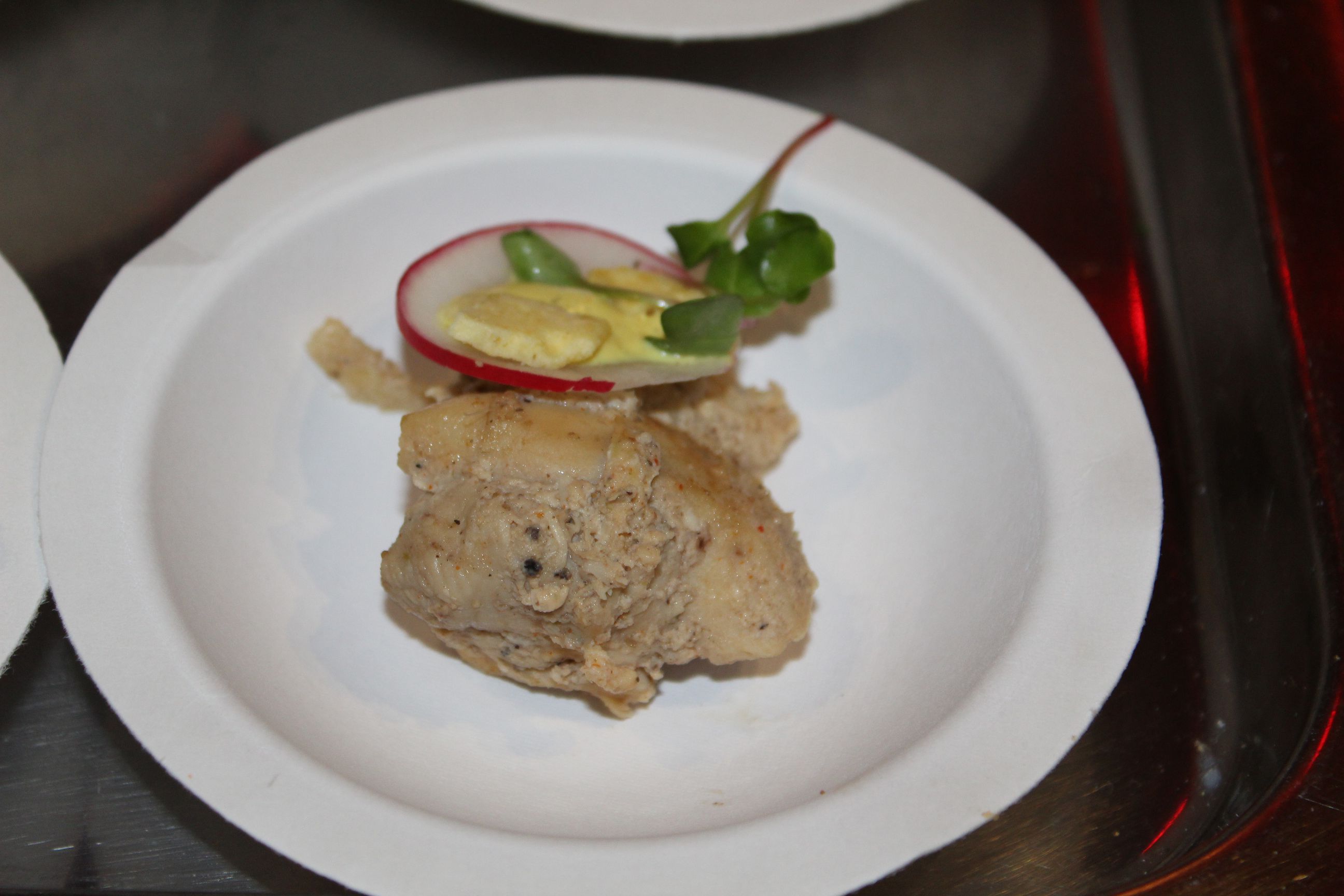 Haru Sushi: "Lobster Tacos" & "Cabbage Slaw"
Jaya at the Setai Miami Beach: "Malaysian Laksa" – Key West Rock Shrimp, Coconut Milk, Quail Egg, Rice Noodles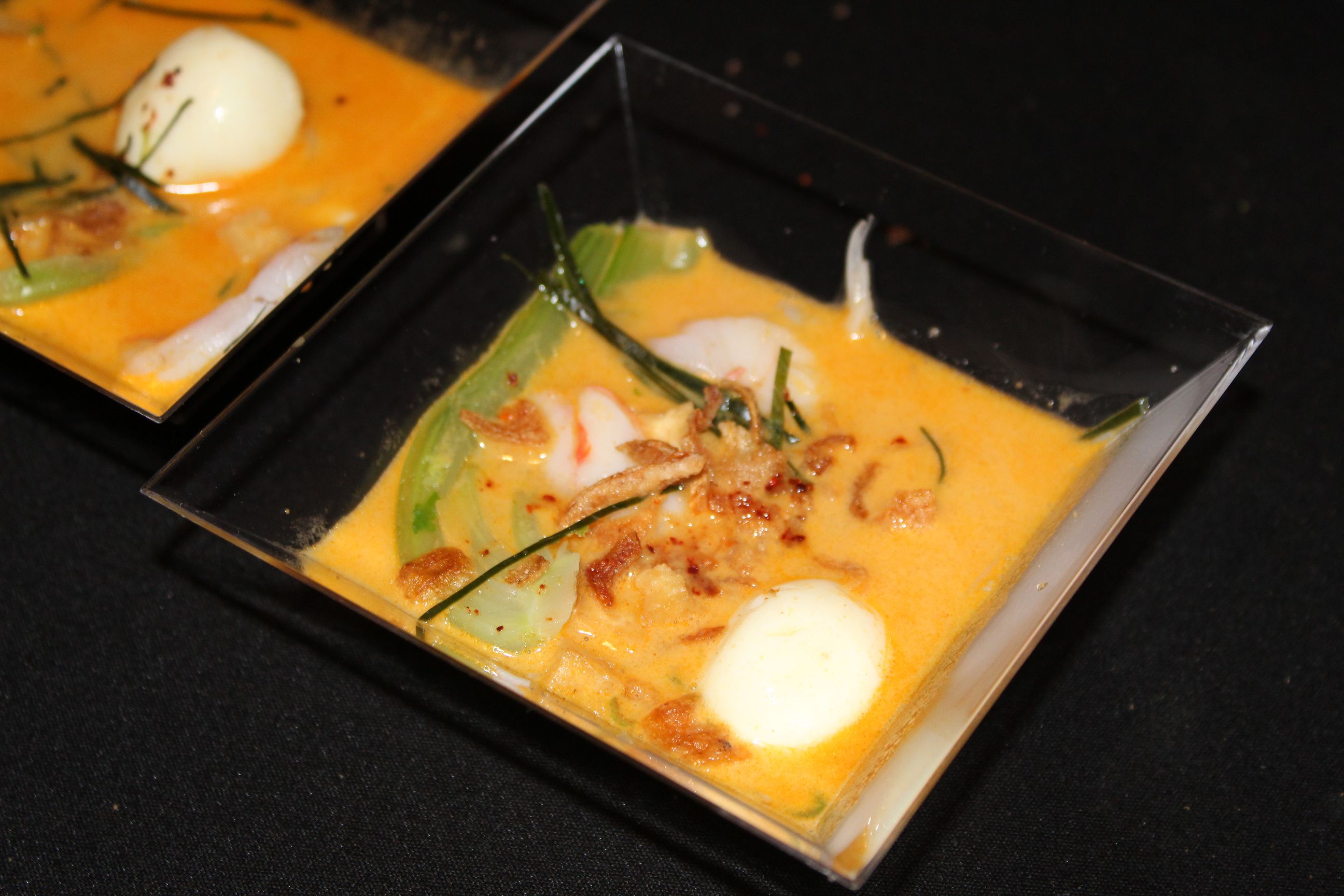 2nd City: "Nice Buns" – Braised and Fried Pork Belly Tossed in Hoisin BBQ Glaze in Steamed Rice Bun & "Pancit" – Traditional Filipino Vermicelli Noodles Tossed with Shrimp, Chinese Sausage

Related Articles
Share
About Author
(0) Readers Comments