Blog: Great Big Bacon Picnic 2016
The Second Annual Great Big Bacon Picnic returned to the Old Pfizer Factory in Williamsburg with three action packed weekend sessions, boasting of brews, bites and of course, bacon. The Saturday evening event would welcome a few hundred festive revelers to the indoor-outdoor space where interactive games and live music would serve as temporary distractions for a crowd of swine-lovers, bouncing around from table to table fiending for their porky fix. With more than two dozen participating restaurants, the optimal layout and outstanding weather made for an absolutely ideal atmosphere that transformed the industrialized parking lot space into an open air block party for locals.
The day's 4:30pm start time was perfect for VIP entrants, where a commemorative t-shirt was included in the price of admission along with a full hour of uncrowded tastings.  A literal bacon buffet dubbed "The Great Big Bacon Bar" stood directly in front of the entrance for arriving ticketholders, where a half-dozen different cuts, styles and varieties like "Black Pepper" and "Maple" bacon were seemingly replenished as quickly as they were depleted.  Fittingly there was a good mixture of different spirits, beers and ciders being served to wash down all of the salty dishes that guests would sample as the late afternoon turned to evening.
Select pours from Sixpoint Brewing, Magic Hat Brewing Company and Original Sin Hard Cider served as 'chasers' of sorts after samples of tasty spirits and cocktails from New York Distilling Company (an outstanding 'Old-Fashioned') and Van Brunt Stillhouse.  We went especially wild for Ommegang Brewery's refreshing "Grains of Truth," a delightful collaboration of bananas and caramel with a malty finish that is not nearly as heavy as our description would have you believe.  Just a delicious seasonally crafted beer that is suitable for autumn.  Moreover, New Belgium Brewing's "Citradelic" was one of the finest fruit-enhanced IPAs that we've tasted in a long while.  Approachable without being overly hoppy, the tangerine focus was evident in each thick, foamy pour.  Refreshing and flavorful, we utilized plenty of repeat servings to pair with a selection of tacos from Toloache ("Tacos de Bacon"), Urban Smoke ("Mini Pork Belly Tacos") and Tres Carnes, whose "House Cured Crispy Smoked Pork Belly Tacos with Poblano Lime Ranch" were perhaps our favorite of the three.
In between gorging on some of the day's standout eats – Bareburger's "Maple Sriracha, Candied-Bacon Slider" and Teller's "Thick Cut, House Cured Black Pepper Bacon" hunks come immediately to mind- attendees kicked back in the VIP lounges on hand, took turns playing cornhole and enjoyed some of the live music courtesy of the talented- and roving- High and Mighty Brass Band.  As an added touch, mattress-makers Casper provided a truck on-site replete with four different beds for napping…during the festival!  Admittedly, we paused fifteen minutes to throw on some slippers and lay down on the incredibly comfortable mobile beds.
The menu at this year's Great Big Bacon Picnic was just as eclectic as the assortment of eats from 2015′s event.  From small, savory bites like Naive's "Bacon Wrapped Figs, Stuffed with Gorgonzola" and NYC Handcraft's "Bison, Wild Boar and Bacon Meatballs Wrapped in Bacon with Pineapple" to heartier fare- deliciously juicy sliders from F. Ottomanelli Burgers and Sweet Science, whose excellent "Mini BLT Sliders" were the returning champions from last year's festivities- one's level of eating depended solely on one's appetite.  Overall, a dish called "The Sweet Breakfast" was the one that reigned supreme during the evening session.  Prepared by MIUSA Wine Bar, a donut slider served as the sweet bun enveloping chilled 'Scrambled Eggs' liquid nitrogen ice cream, topped with a salty slice of sweet crispy bacon.  In two bites, the sample was devoured- and our hands quickly grabbed for seconds and thirds, because of the dish's inventiveness.
Whether you spent the day listening to live music or straight-up lounging, slugging down pours of local craft beers or downing the endless samples of pork- or even participating with a partner in the entertaining 'bacon toss'- each session was packed with plenty of activities for attendees to partake.  But after a few laps of racing around the outdoor space, the best part of the day was grabbing an ice cold beer from Greenport Harbor Brewing and a seat on the astroturf lawn as the sunset over Williamsburg.  Romantic?  Maybe.  But that's just how the combination of bacon and brews make us feel.
- Dave Gendelson

Food Highlights from The Great Big Bacon Picnic 2016

21 Club: "Prime Blend Beef Slider with Uncured Fruitwood Smoked Bacon Dust"

Bareburger:  "Maple Sriracha, Candied Bacon Slider with Pickled Red Onion"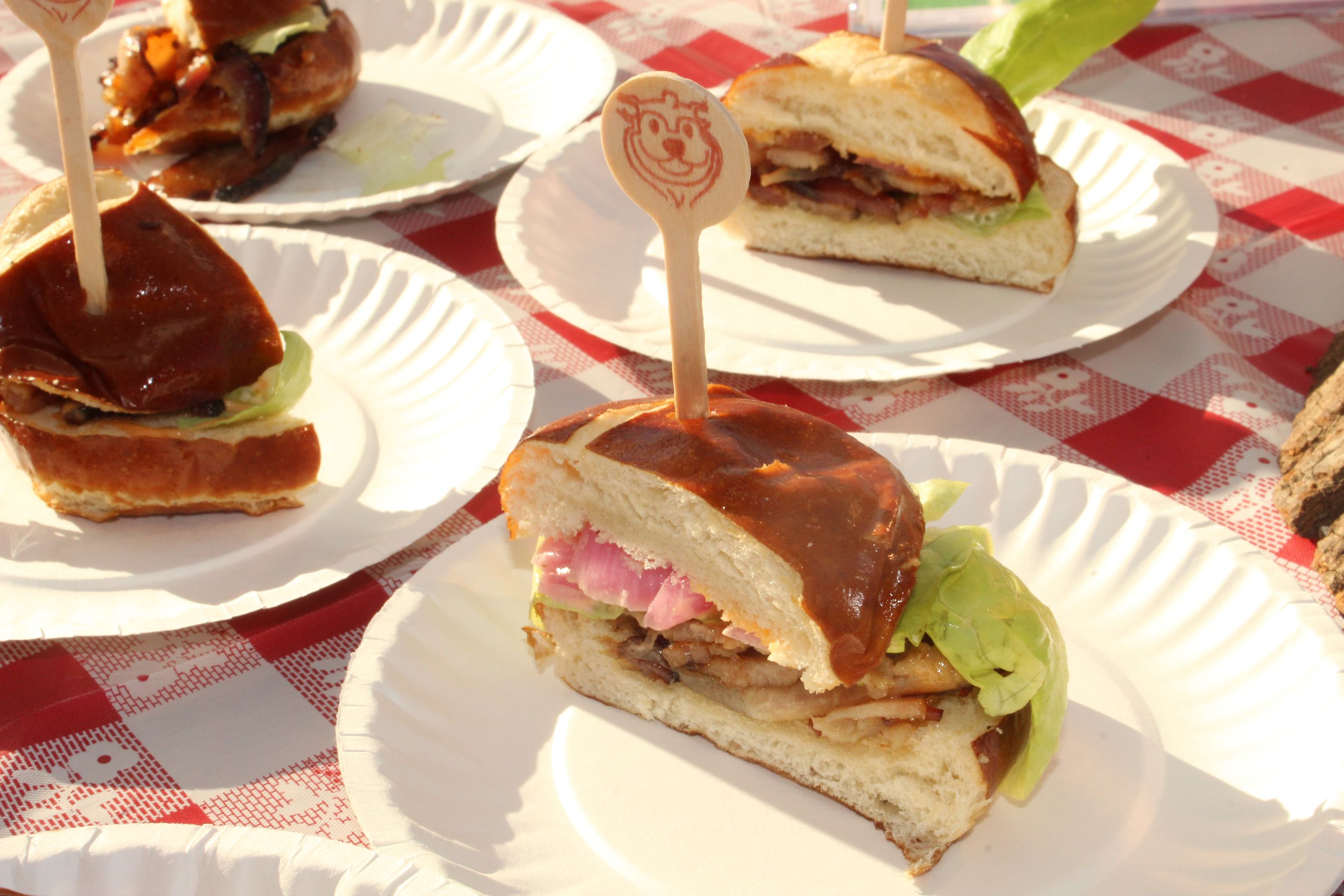 Toloache: "Tacos de Bacon" – Dulce de Leche Glazed Bacon, Chile de Arbol, Sweet Onion Salsa

The Brooklyn Tree: "Apple Bacon Bread Pudding with Whiskey Creme Anglaise"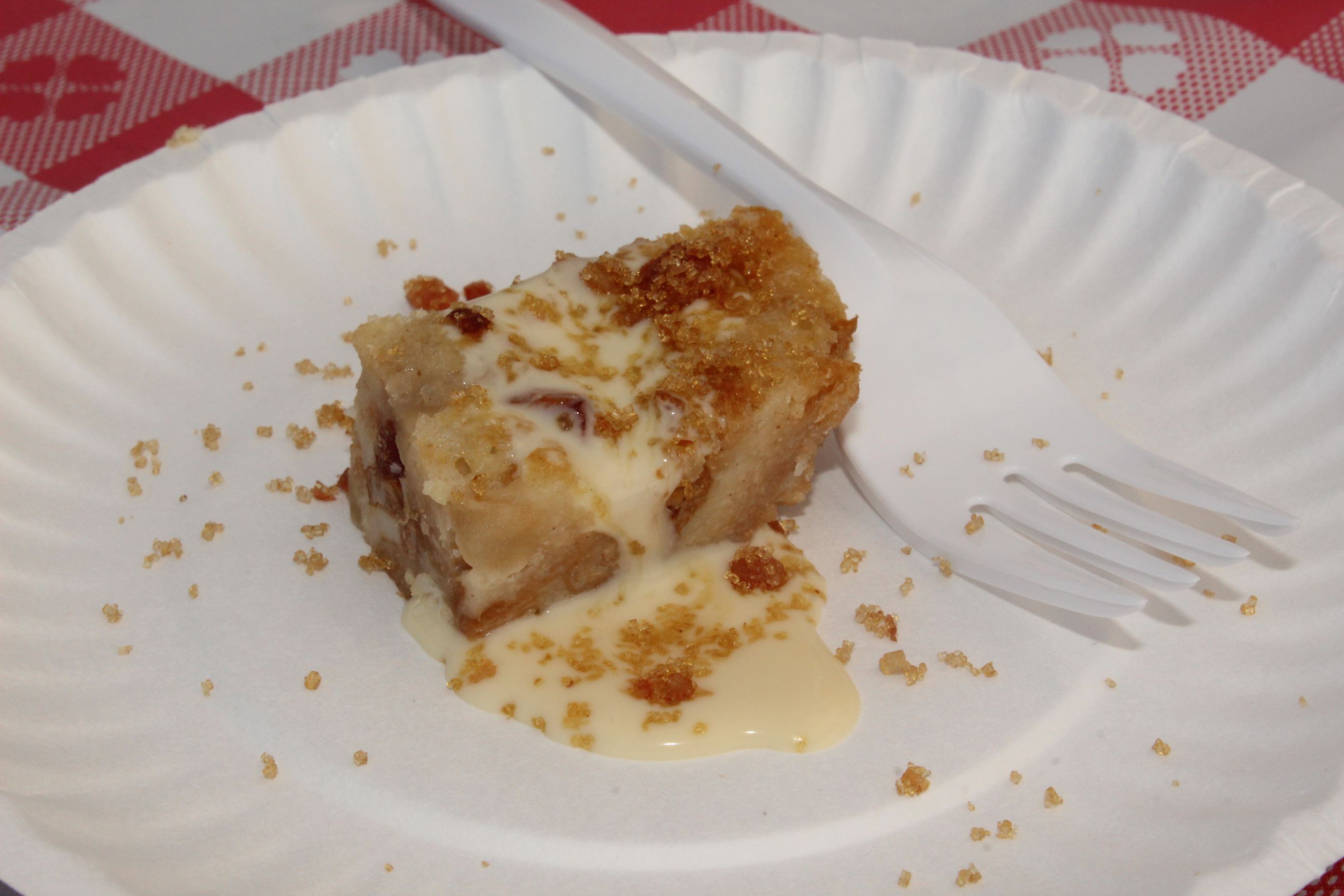 Boonnum's Kitchen: "Assorted Curry Puffs"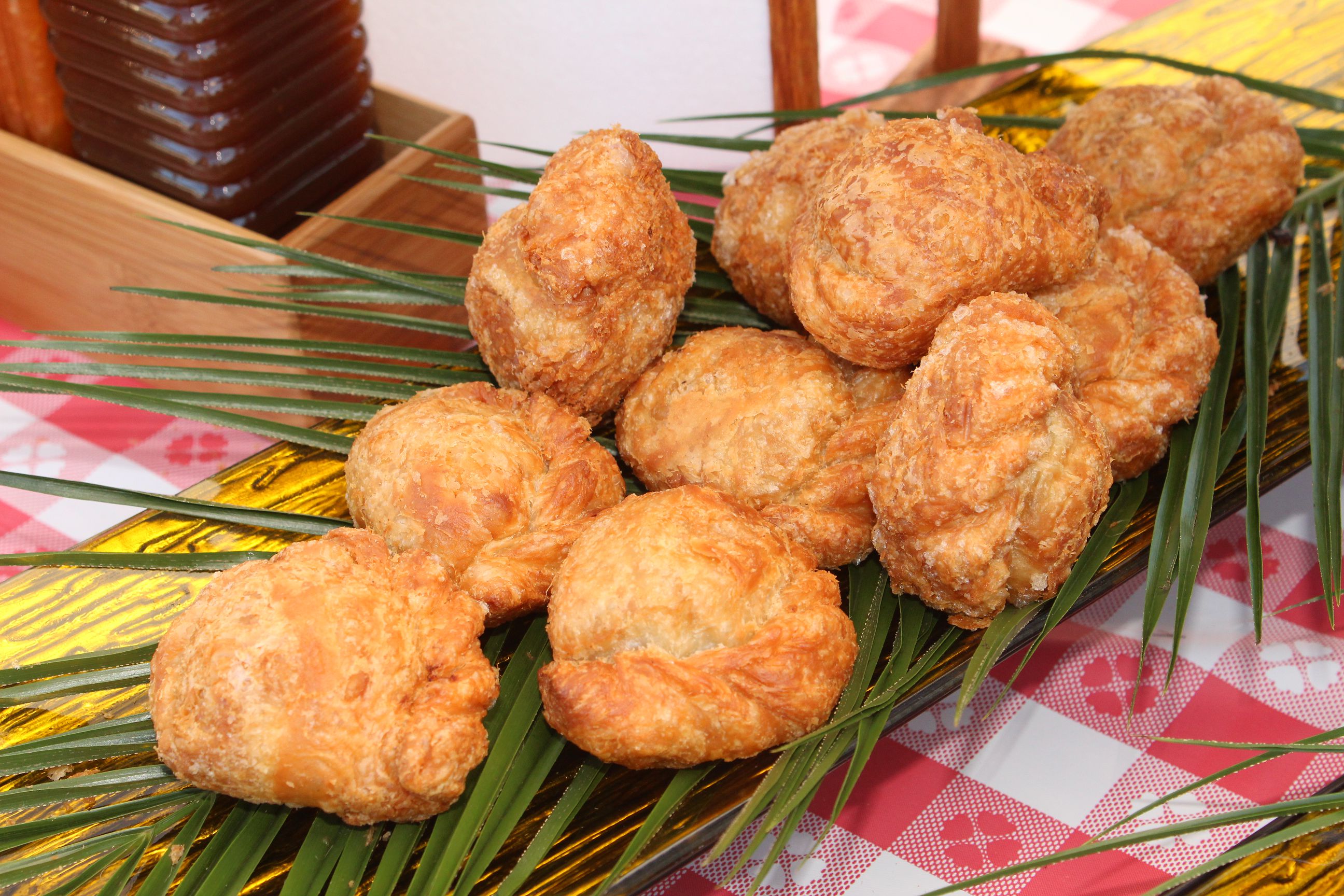 Veselka: "Veselka UFO"
MIUSA Wine Bar: "The Sweet Breakfast" – Donut Slider Caramelized and Filled with 'Scrambled Eggs' Liquid Nitrogen Ice Cream & Slice of Sweet Crispy Bacon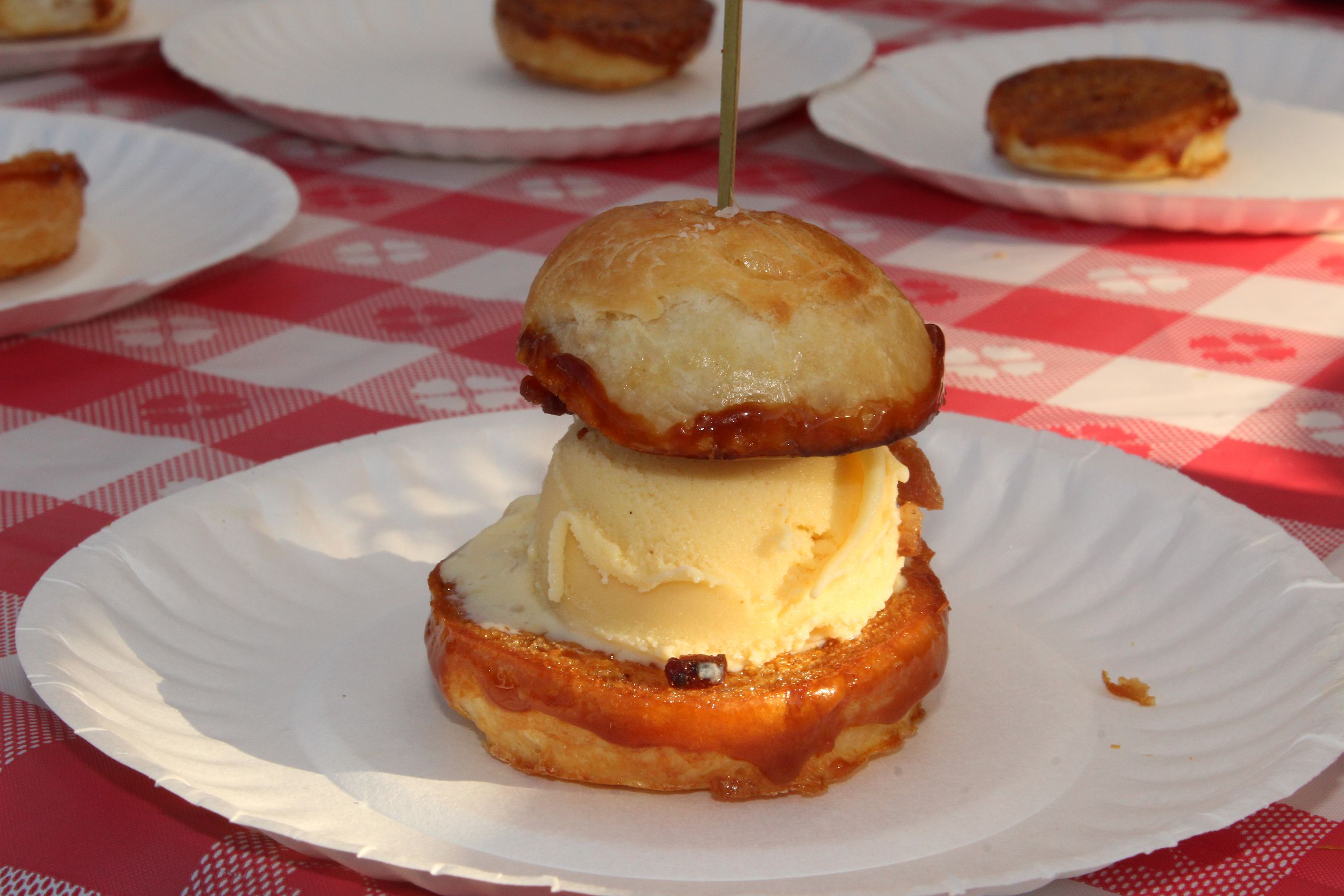 NYC Handcraft: "Bison, Wild Boar, Bacon Meatballs Wrapped in Bacon with Pineapple"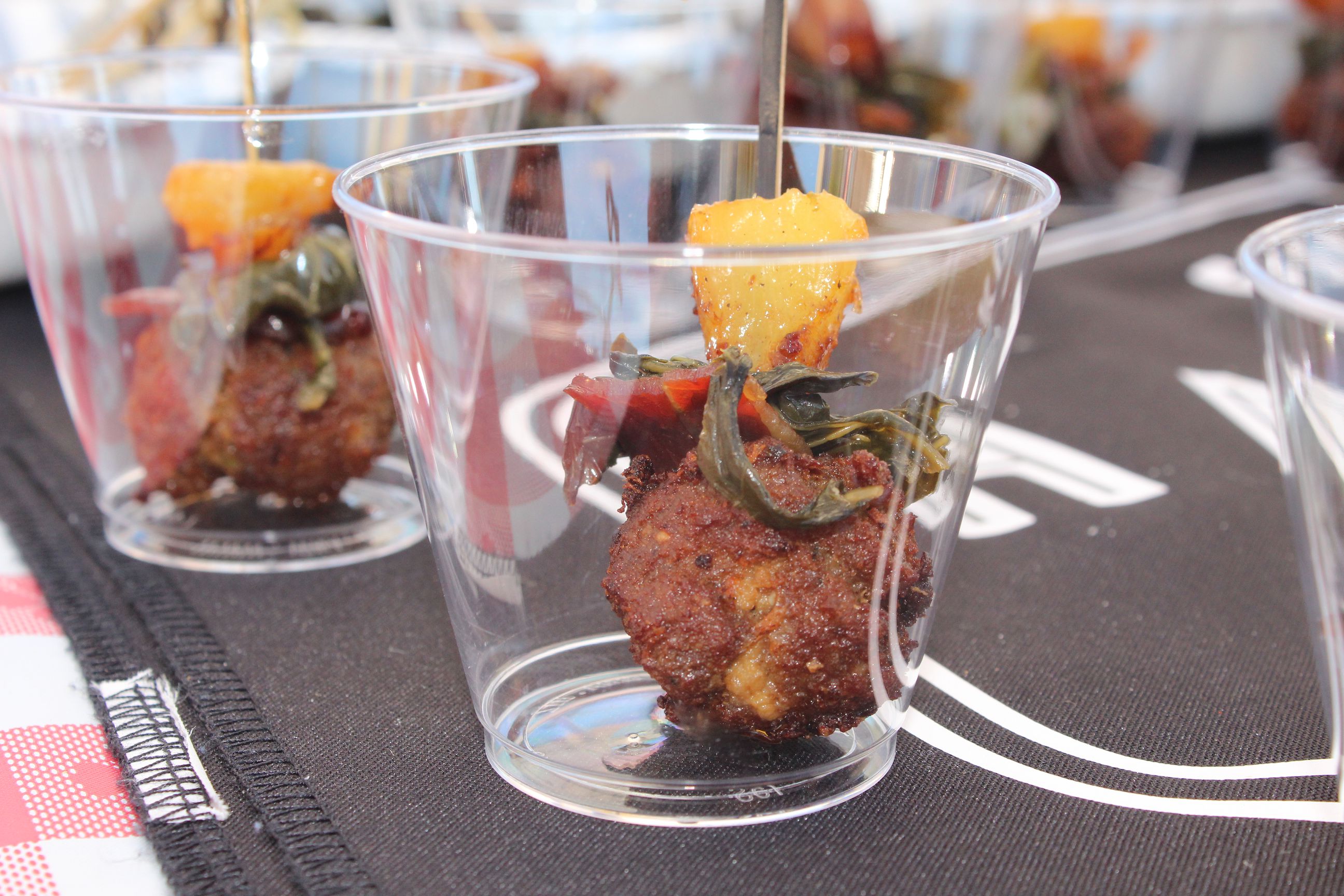 Naive: "Bacon Wrapped Figs Stuffed with Gorgonzola"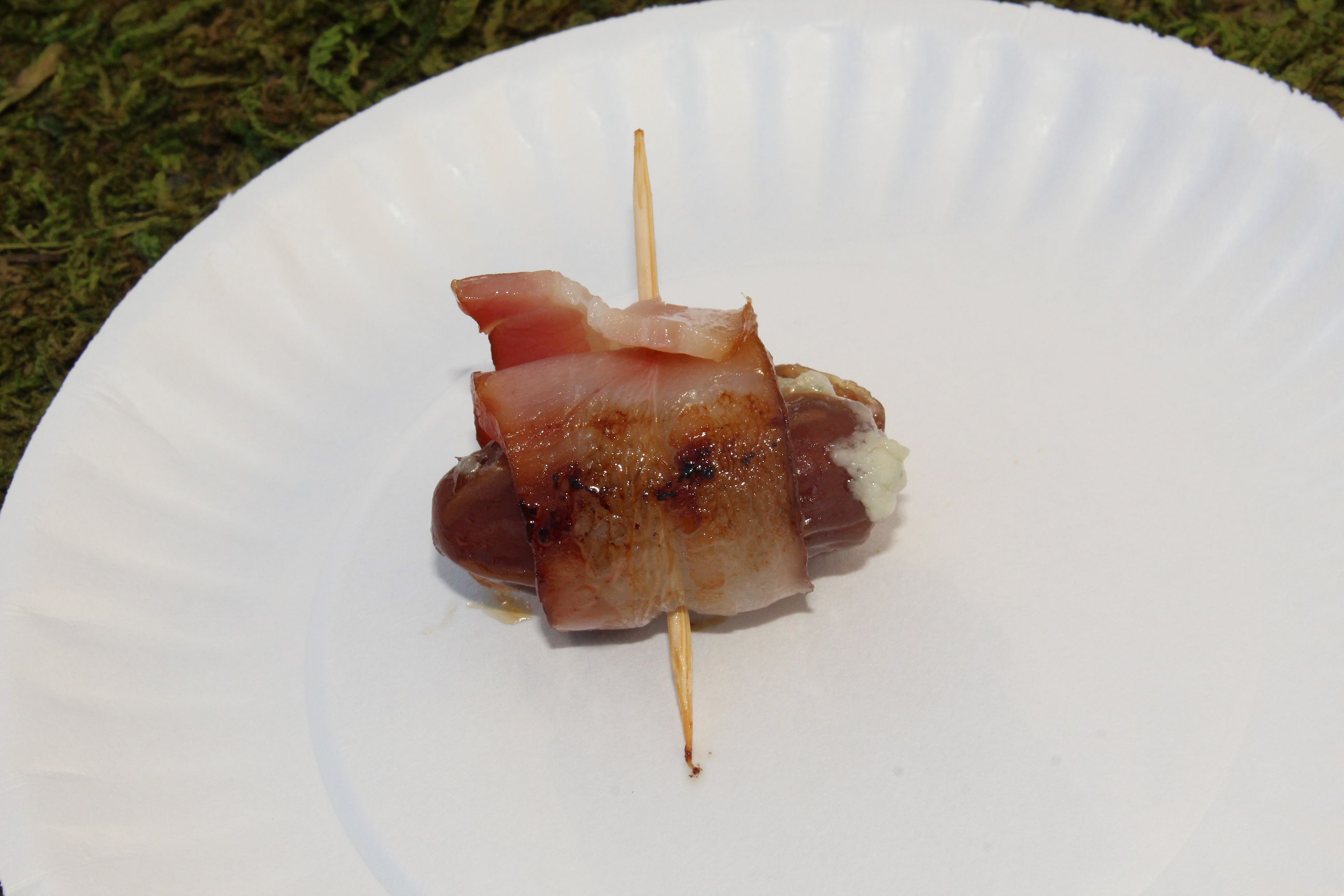 Urban Smoke: "Mini Pork Belly Tacos with Apple & Onion Jam, Braised Cabbage & Mustard Greens"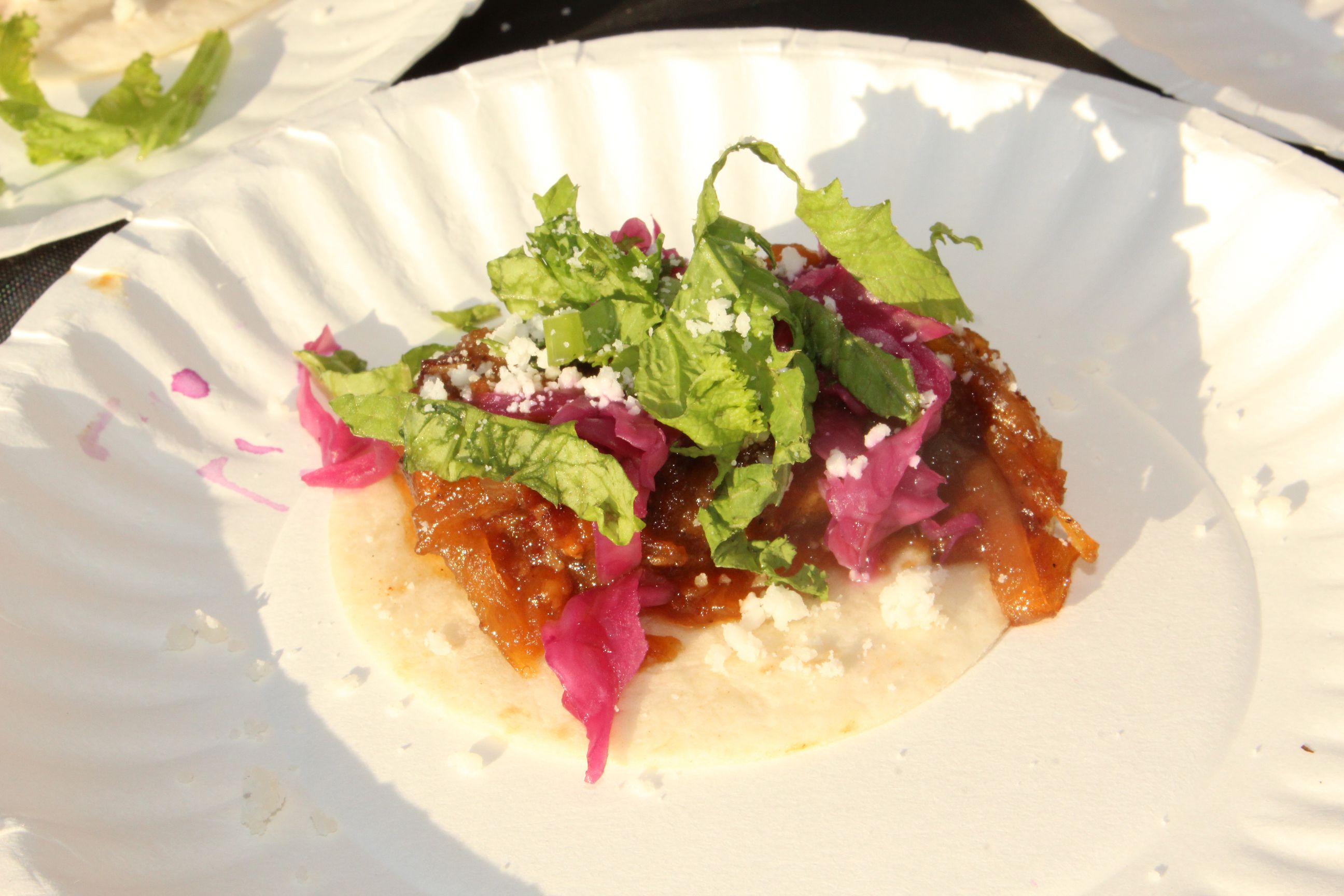 Brooklyn Baked & Fried: "Apple Bourbon Bacon Jam" & "Mango Cranberry Bacon Jam"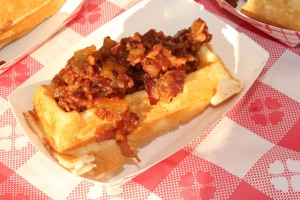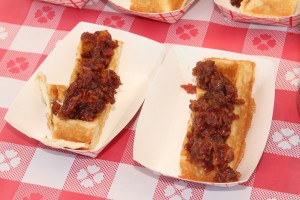 LamChops Traveling Kitchen: "The Graceland Banana Fosters"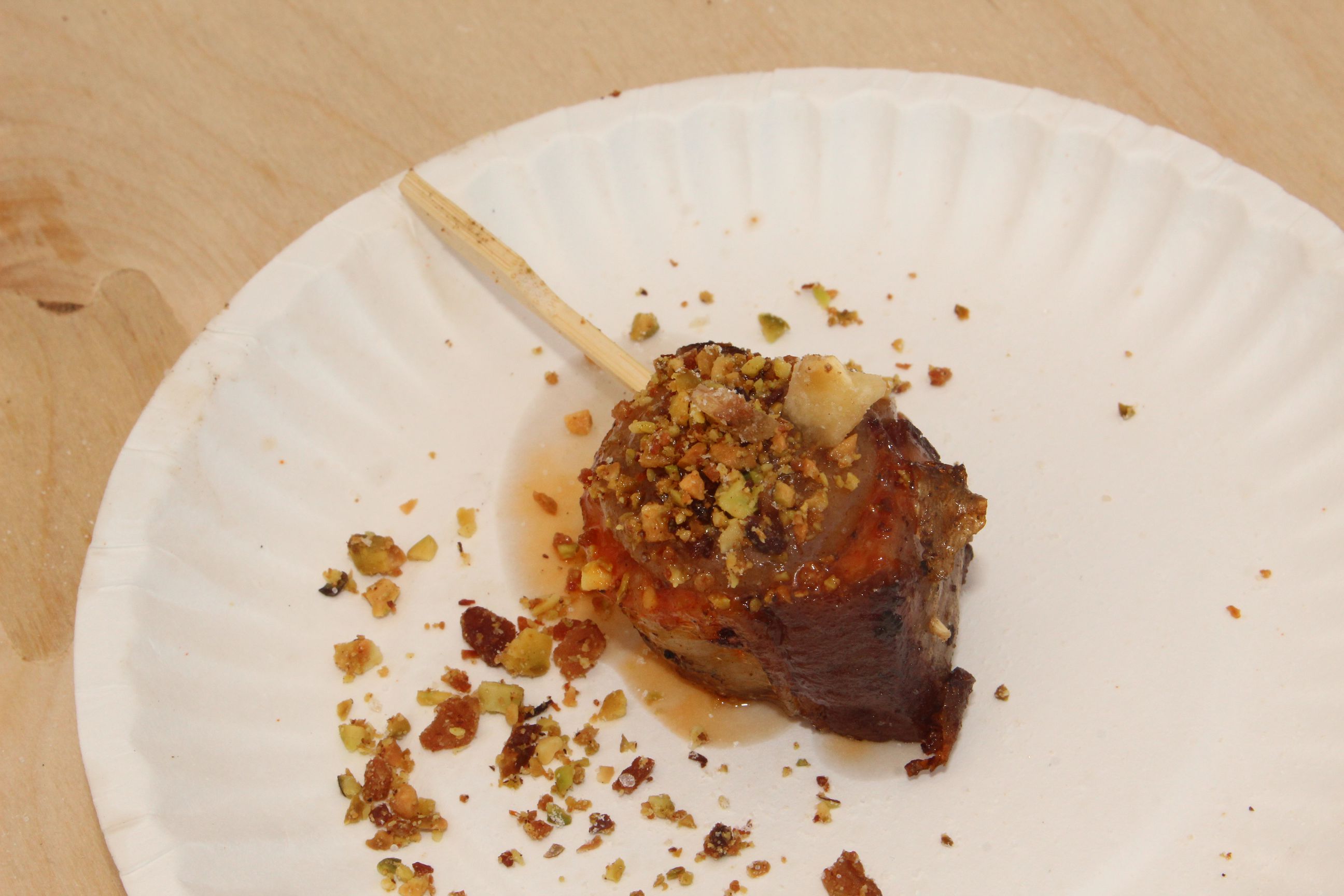 Tellers: "Black Pepper Bacon" – Thick Cut, House Cured, Spicy-Sweet Horseradish Glaze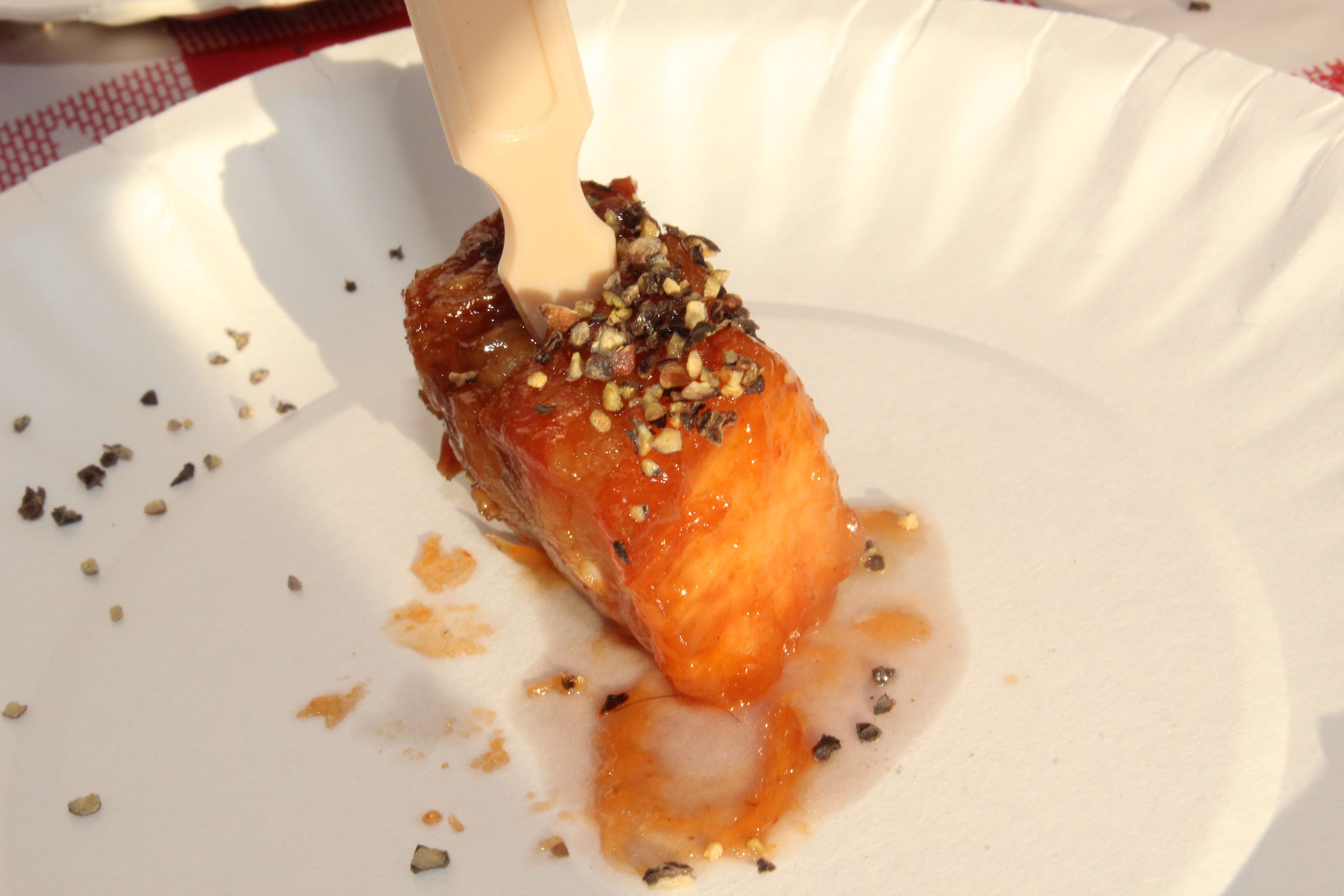 Sweet Science: "Mini BLT Sliders"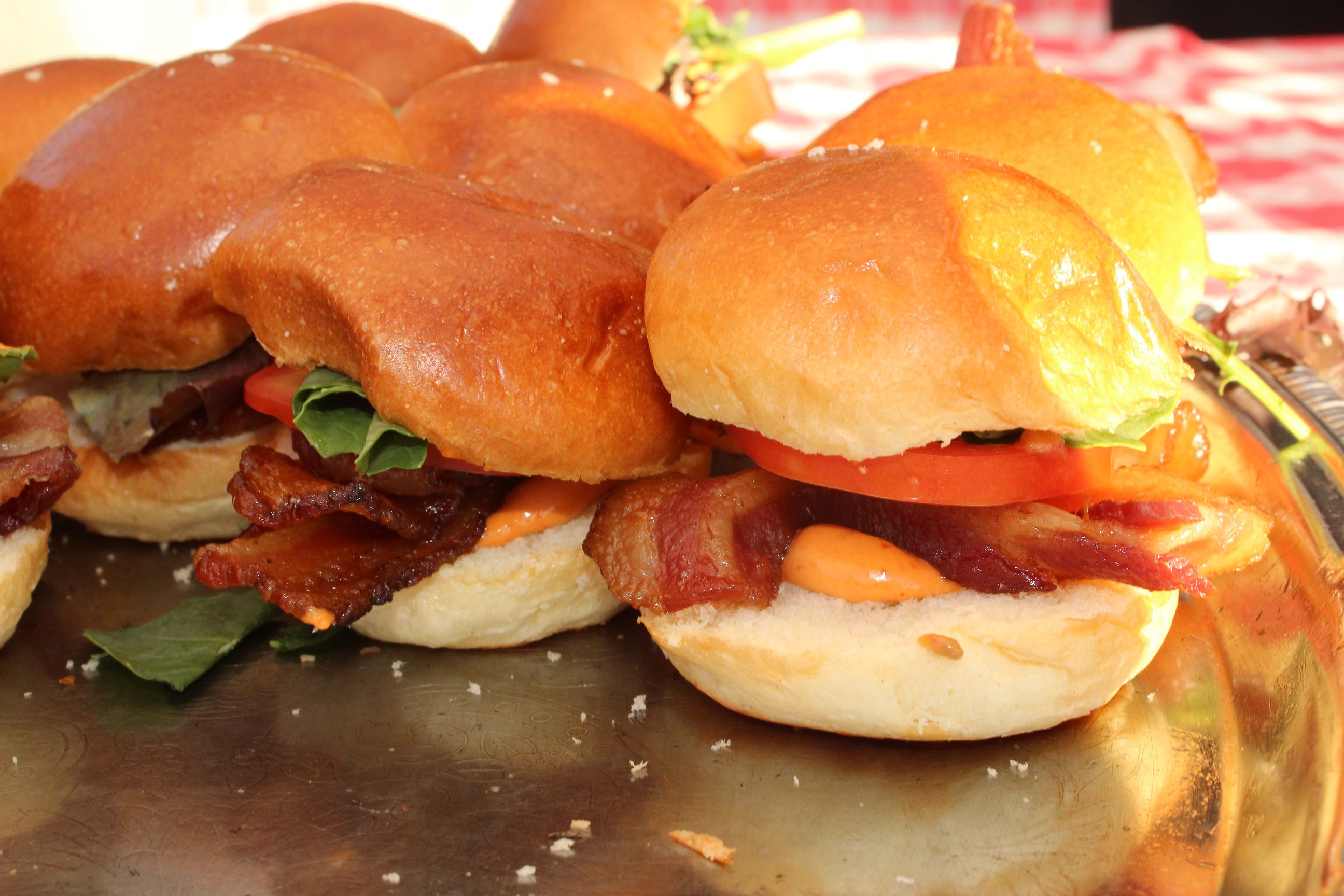 Ho' Brah: "Chipotle Bacon Avocado Deviled Egg"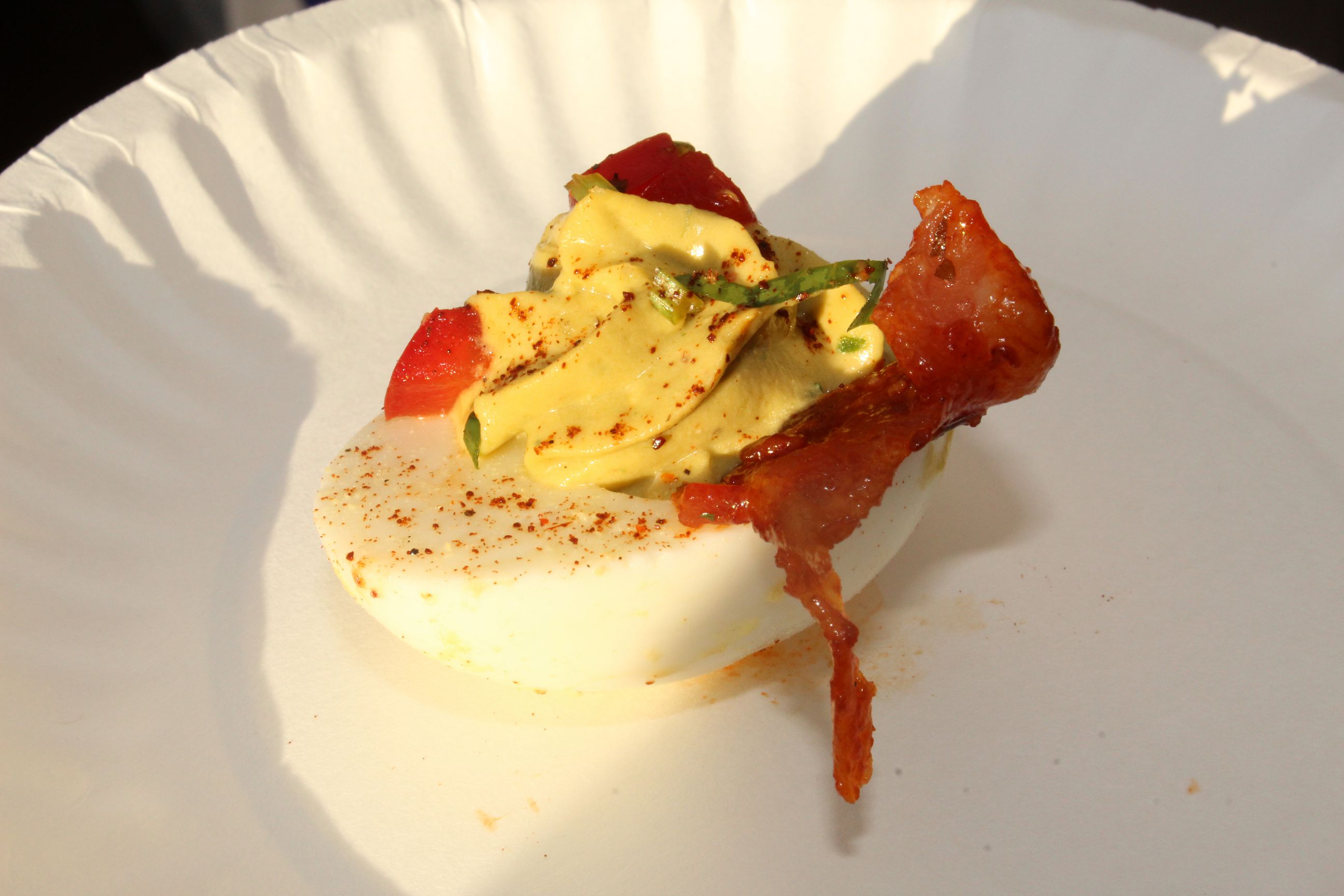 Tres Carnes: "House Cured Crispy Smoked Pork Belly Tacos with Poblano Lime Ranch & Pickled Onions"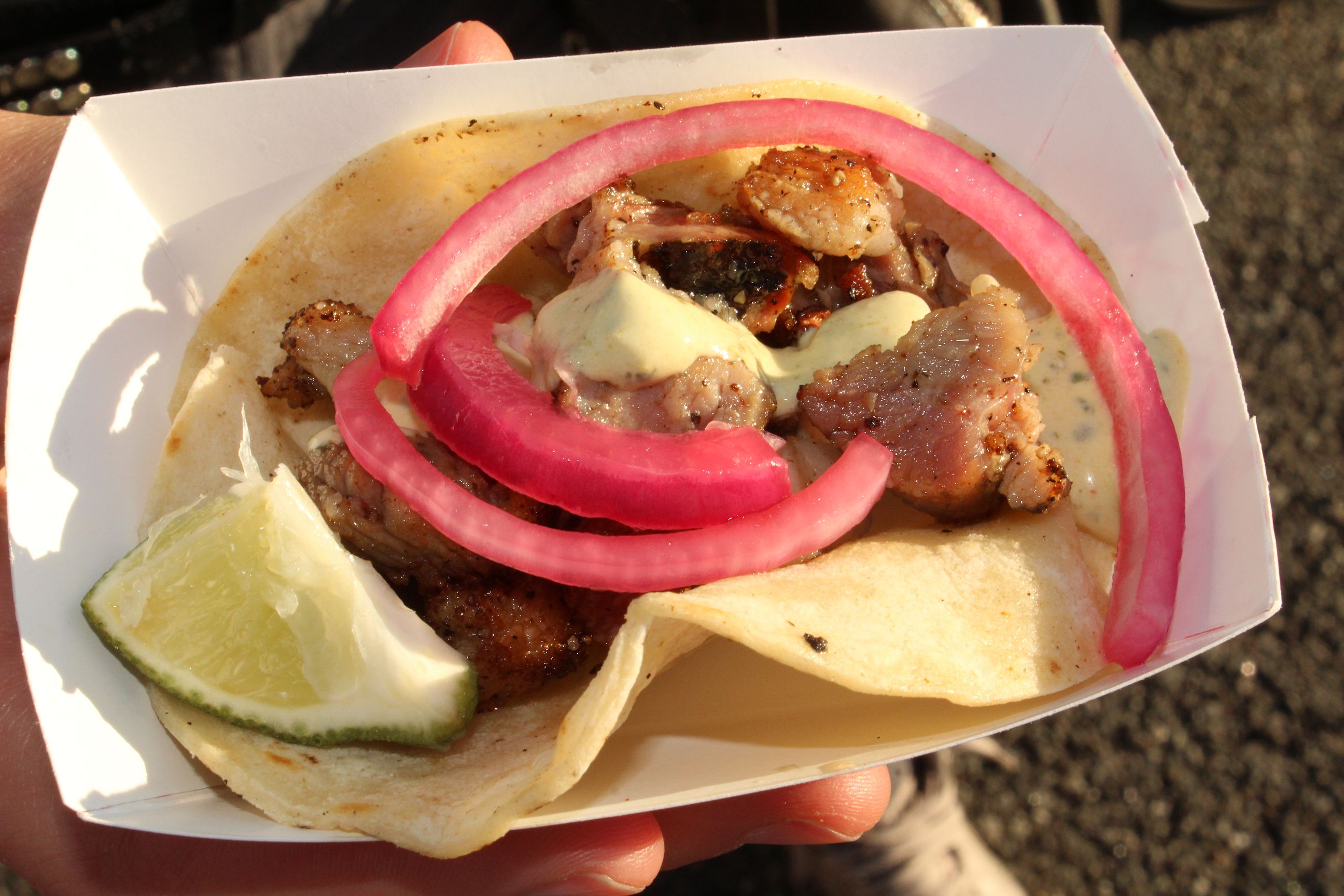 Rhodacookies: "Bacon Chocolate Chip Cookies"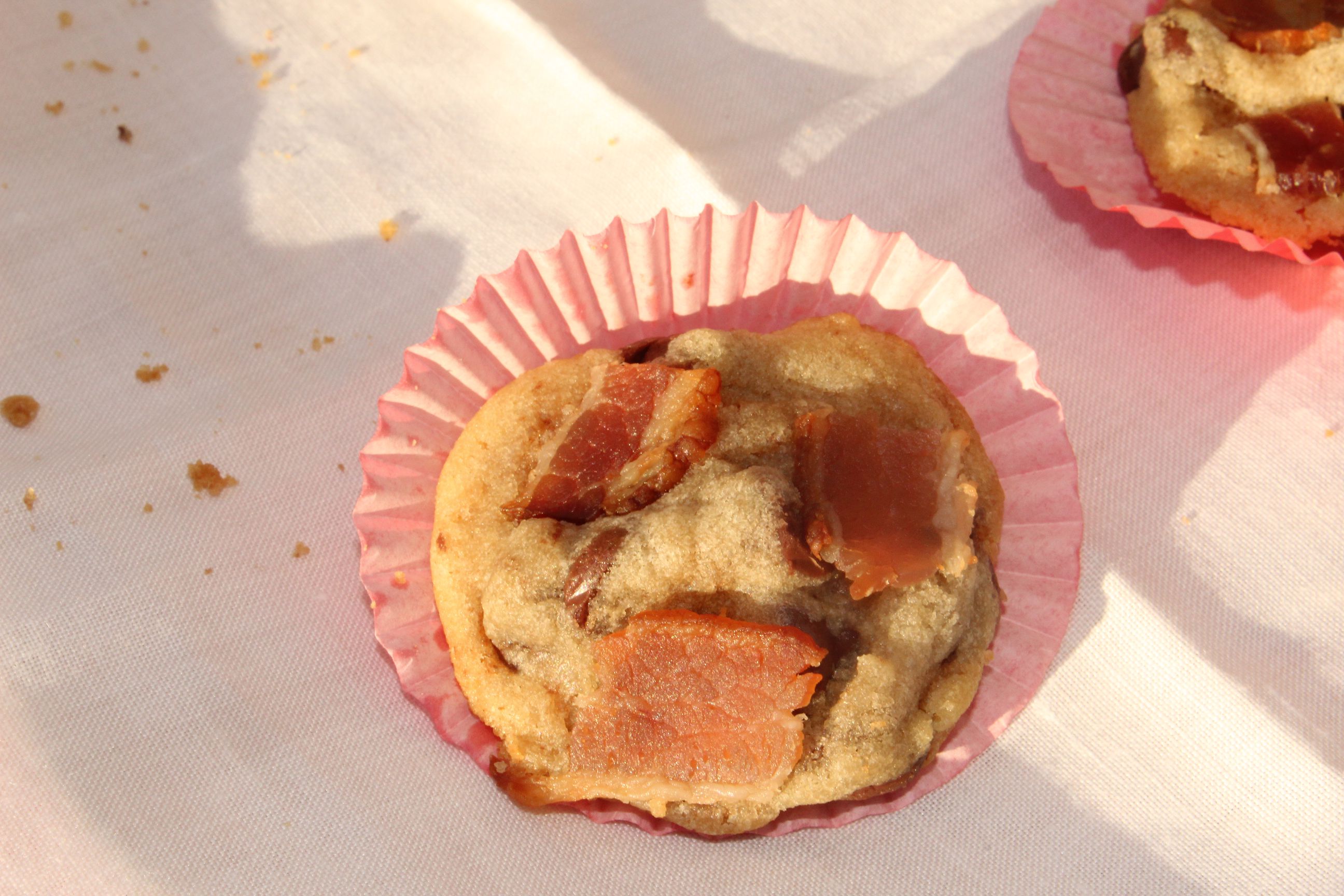 Endless Summer: "Bacon Jam Stuffed Cheese Puffs with a Candied Jalapeno"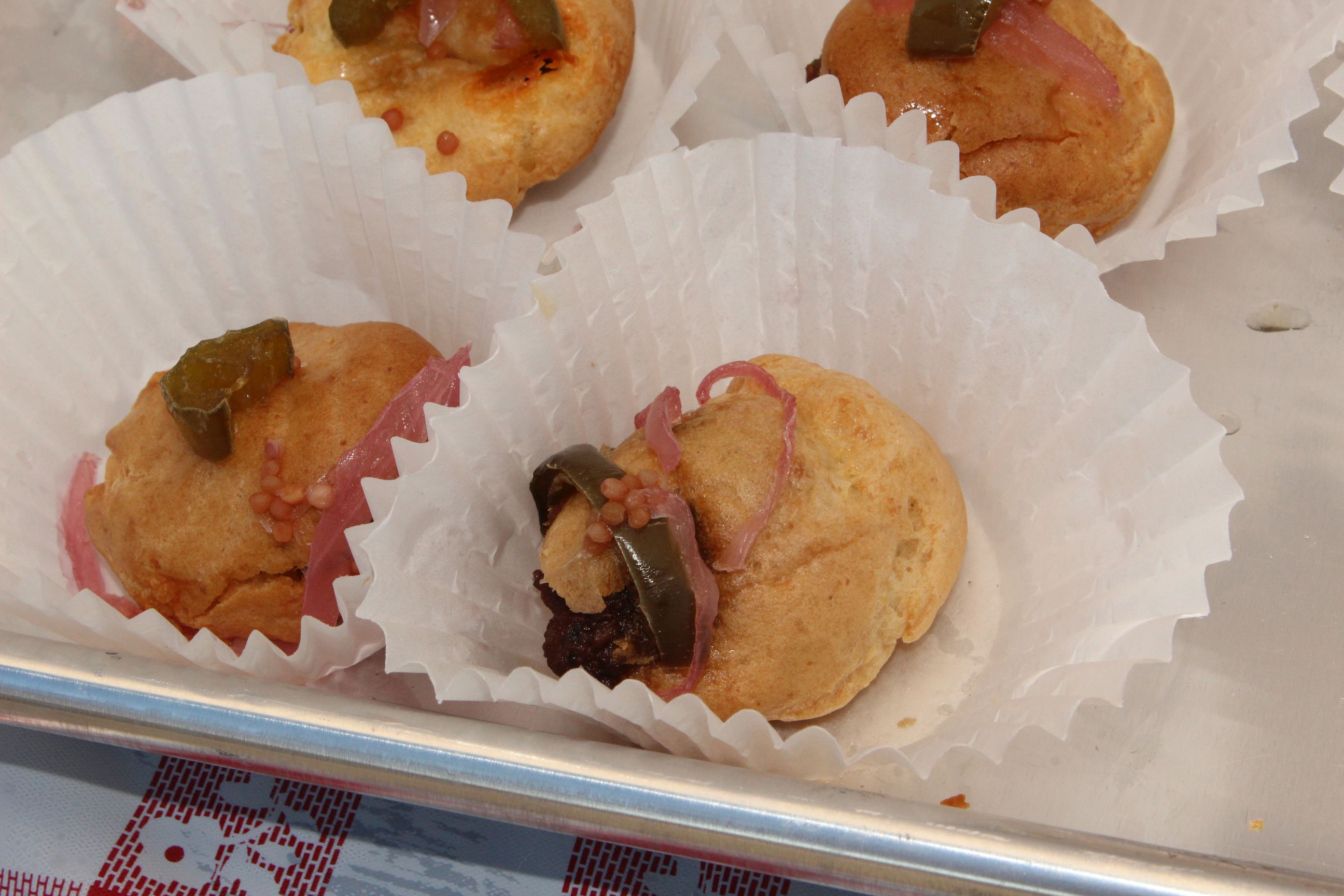 BacoBurger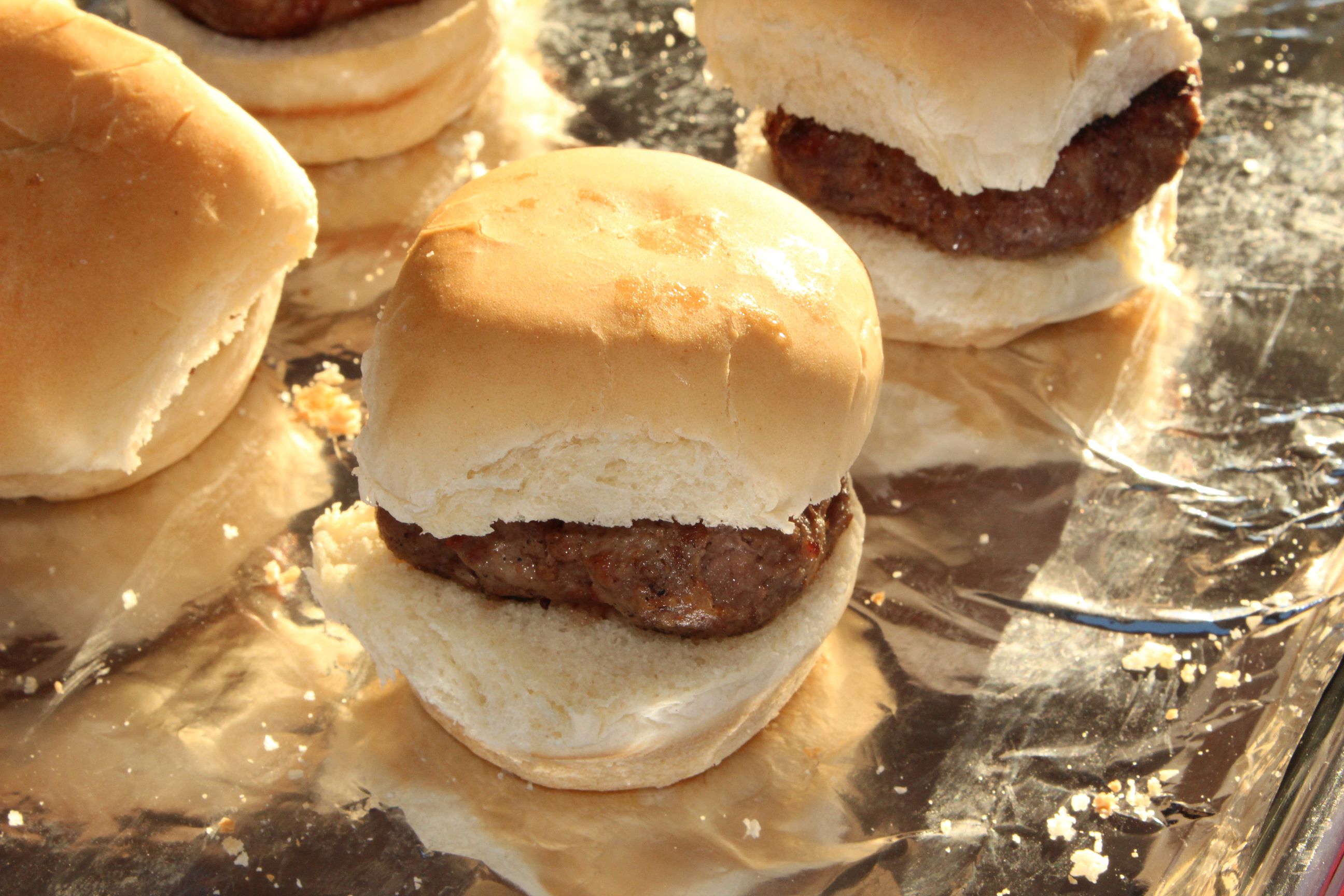 F. Ottomanelli Burgers: "Bacon Slider with Options for Cheddar, Onion, Jalapeno, Chipotle & Garlic Toppings"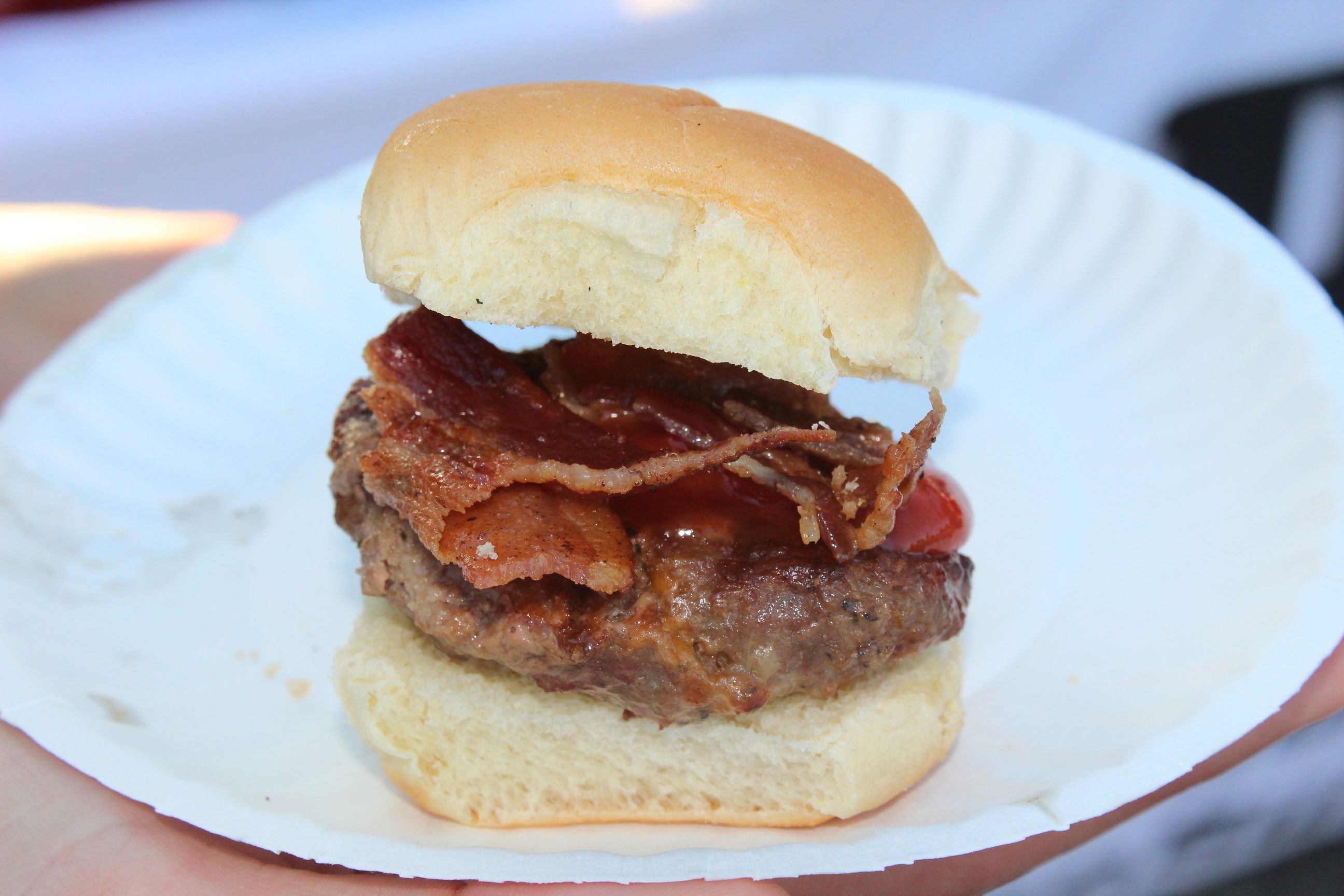 Elizabeth's Neighborhood Table: "The Naughty Veggie Burger"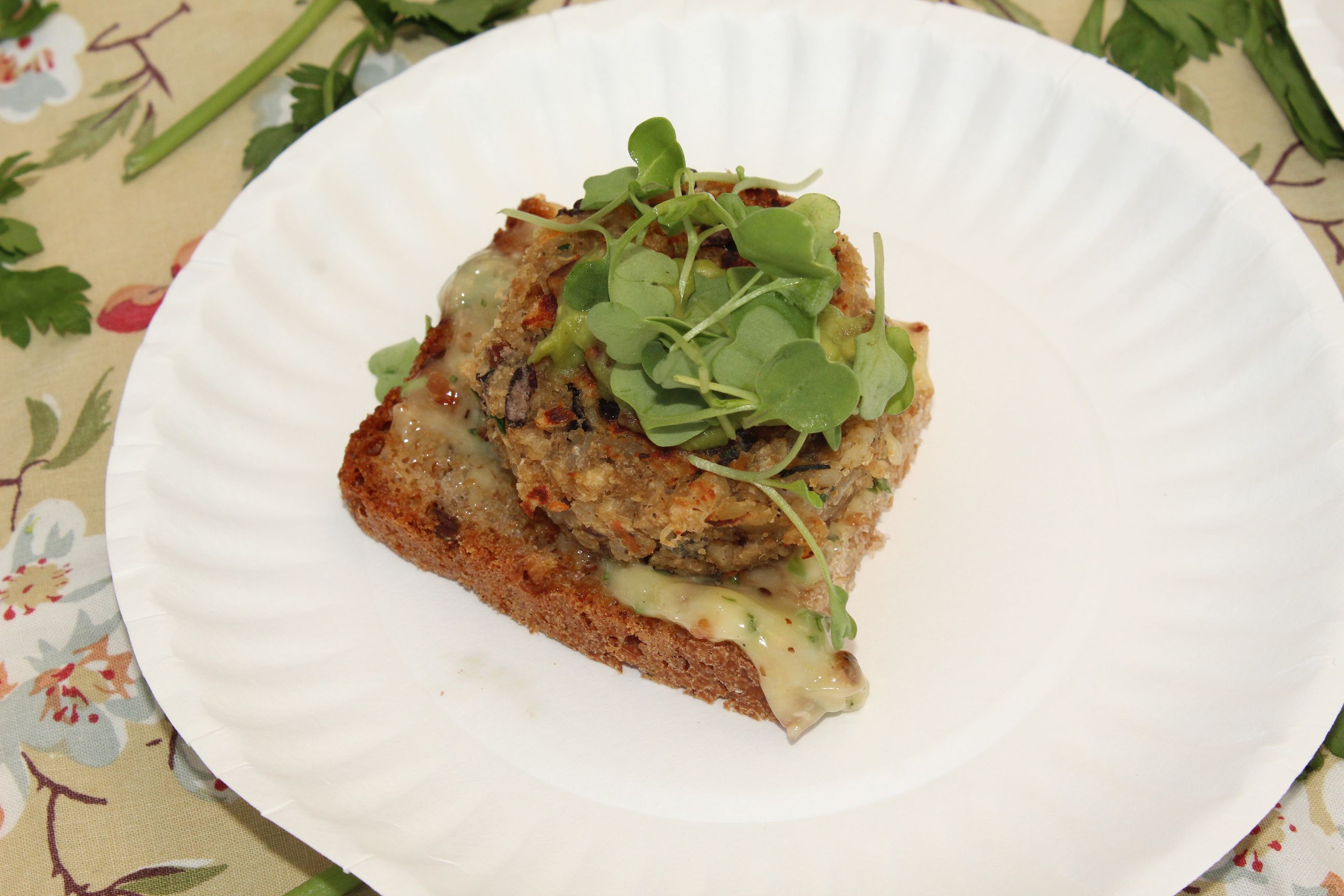 Infirmary: "Praline Smothered Beignets Kissed with Smoked Bacon and Candied Pecans"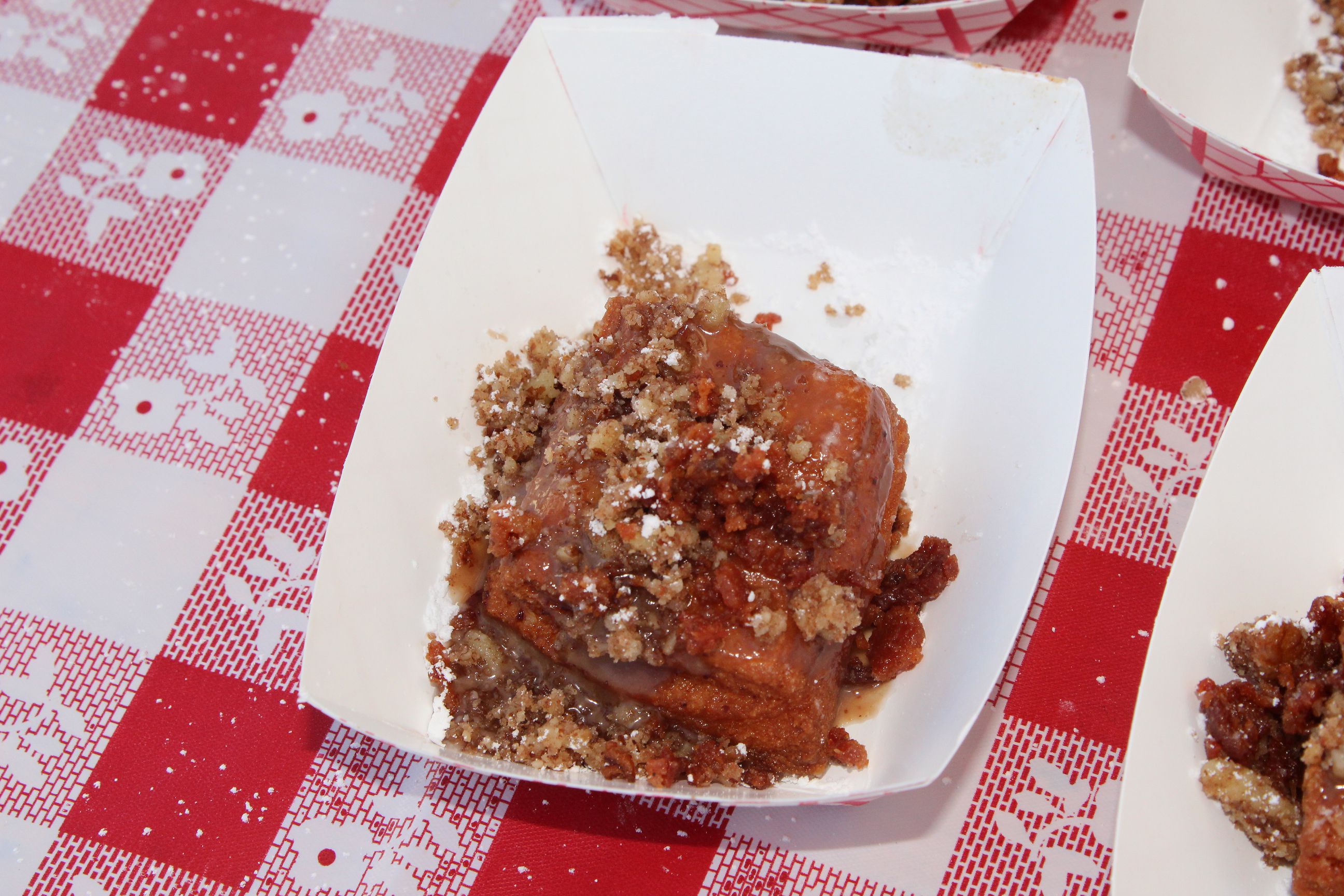 Related Articles
Share
About Author
(1) Reader Comment