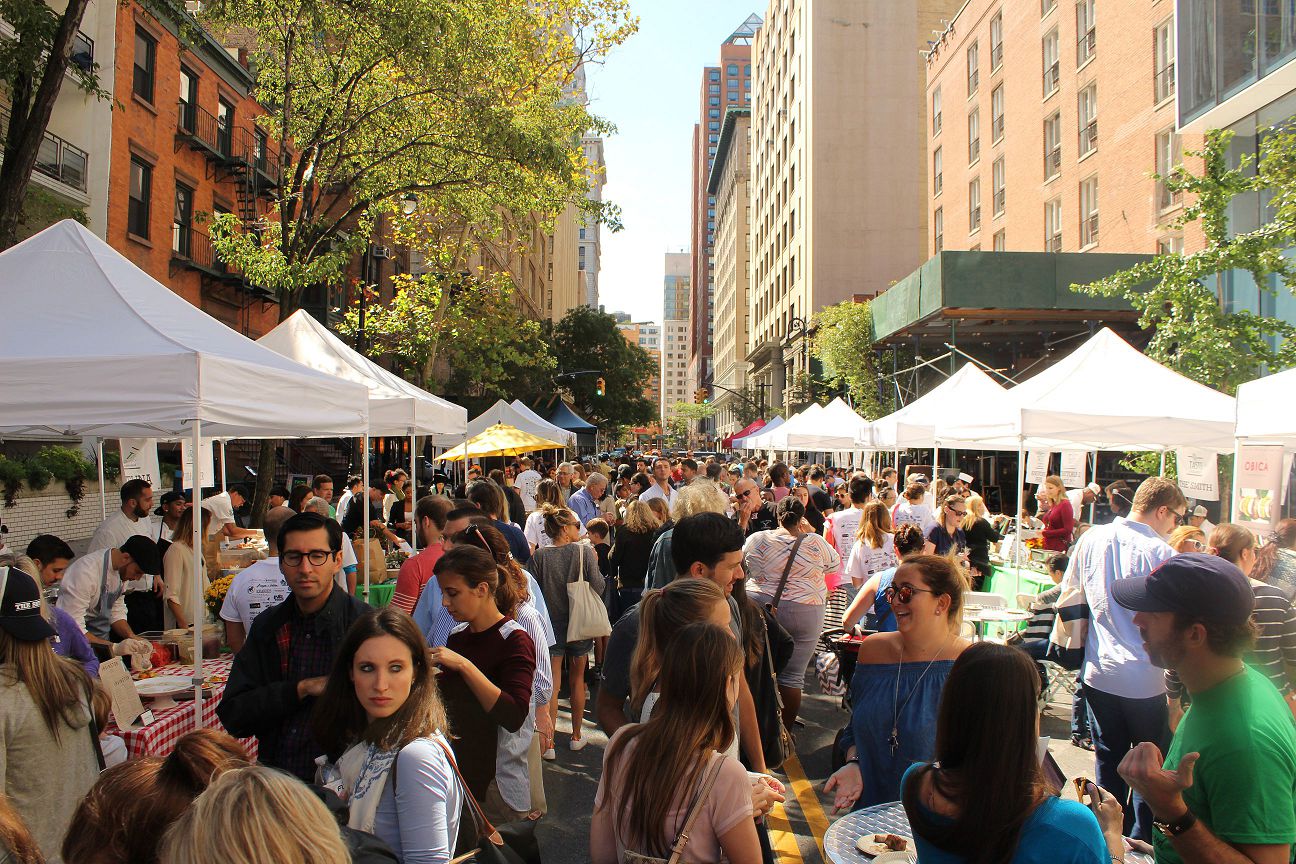 Under the shadows of overcast skies teams of chefs, assistants and neighborhood volunteers banded together on Saturday afternoon for the 'Taste of Gramercy Neighborhood.' The day's 11am start time would allow nearby attendees and their families to kick their weekend off with a sampling of mouthwatering eats from some of the best restaurants in the entire area, reasonably priced and for a good cause. Parked right on Irving Place, the single-block party would sufficiently satisfy a crowd ranging from simple passersby to hungry food-seekers- and the passing of clouds into sunshine would serve as more than a metaphor as the 4th Annual event was getting started.
Initially formed to showcase some of the area's small businesses to the masses, the event has grown to become among the most sought after events of the fall food season, evidenced by the crowded streets and quick moving lines that showcase the event's increased popularity. With proceeds set to benefit healthy meal programs at local public schools- and leftovers sent directly to the Bowery Mission, both attendees and the restaurant participants are doing their collective parts to give back to the community. And it's that close-knit spirit that makes coming out to the annual event such a highly anticipated date on the calendar. Of course, the addition of nearly two dozen area restaurants doesn't hurt either.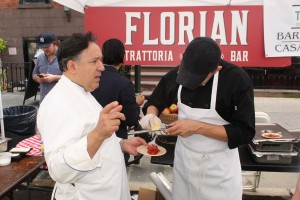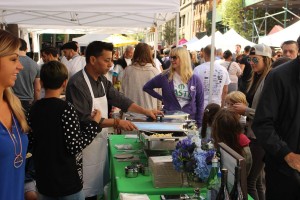 Aside from the preponderance of friendly faces on hand throughout the day- from serving staffs to on site vendor reps (we may have grabbed a few handfuls of Kind Bars), there was seemingly every imaginable course of food on hand to supply eventgoers with a start to finish tasting experience.  We began with small "Tea Sandwiches" from Lady Mendl, where a thinly sliced smoked salmon sat atop a crustless slab of pumpernickel bread, punctuated by a salty caper.  For appetizers, we indulged in some tapas bites from Hardings and Adalya, and a savory "Farm Herb Scone with Honey Comb" from Midwinter Kitchen.  Salads from Tocqueville and Irvington (whose "Heirloom Tomato Salad with Watermelon and Stracciatella" was already getting a great deal of buzz before we arrived") and pastas from Follia, Ponty Bistro and The Stand (decadent and crunchy "Truffle Mac & Cheese") also proved intensely popular with the hungry crowd.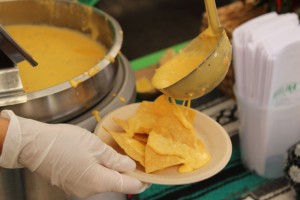 Fortunately with the sun now shining brightly later in the afternoon, everything came together swimmingly.  The delightfully red sauced "Chicken Meatballs" from Paul & Jimmy's Ristorante paired wonderfully with the "Toasted Ricotta Gnocchi and White Truffle Cream" from The Smith.  Generously portioned sliders from the appropriately titled Jack's Sliders and Sushi as well as Ainsworth Park's own take with Angus beef, cheddar and housemade 'Ainsworth Sauce' were exceptional, especially given that the latter's style was positioned inside of an outstanding everything-style brioche bun.  It was Sarabeth's dish however that left our mouths agape – that is, until we stuffed another perfectly cooked slice of thickly "Seared Tuna" inside to quell our yearns.   Topped with a perfect smattering of chimichurri sauce and a fresh olive tapenade, the ingredients burst together deliciously as the single bite serving became the object of our repeated table visits.  A final helping of dessert in the form of a  "Passionfruit Panna Cotta" from Obica- pleasantly rich and creamy- would put us over the edge.  Though it was only 12:30 and more and more guests continued to join the spacious block party, it was our time to waive the white flag on another Taste of Gramercy Neighborhood- where 2016, was the event's finest one yet.
- Jane Van Arsdale
Food Highlights from Taste of Gramercy Neighborhood 2016

Florian: "Short Rib Meatballs"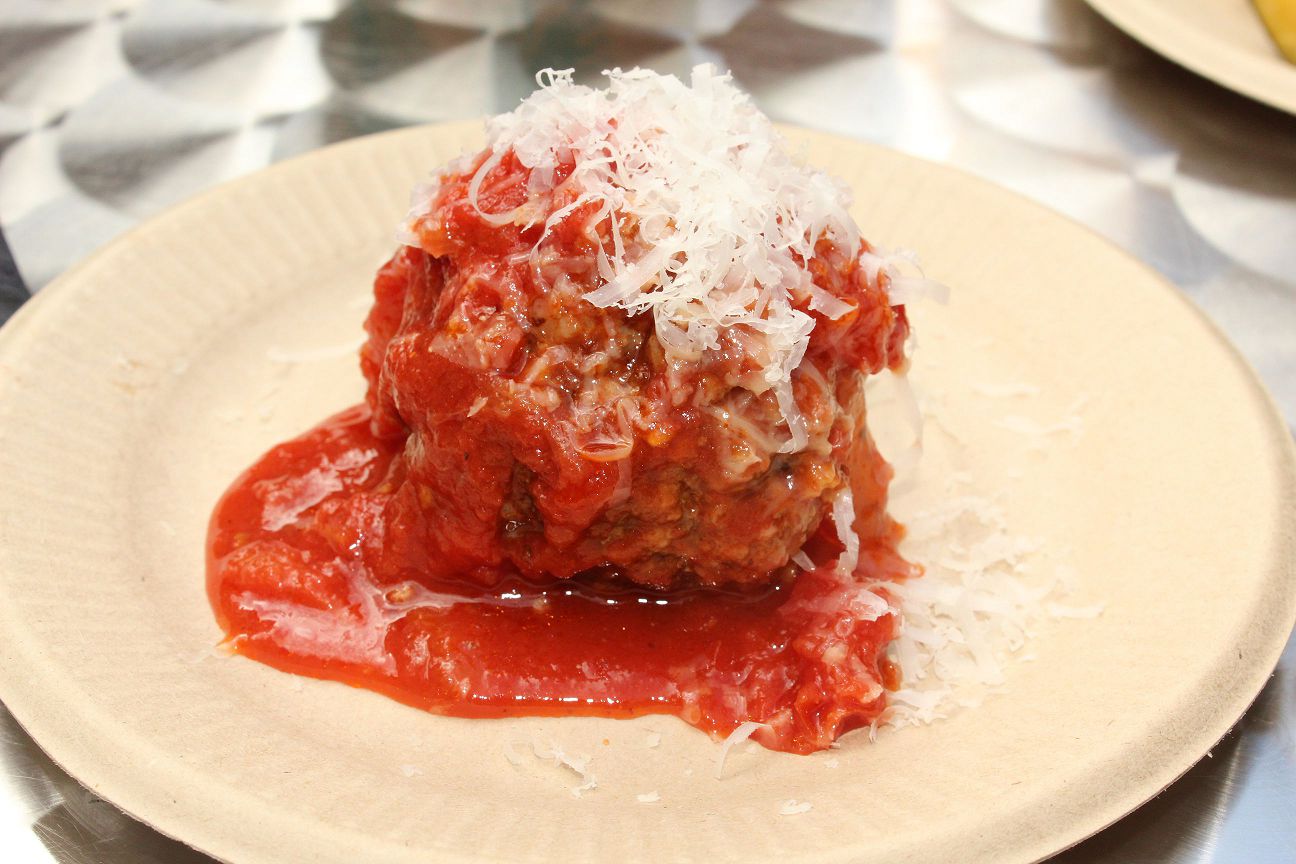 Hardings:  "Cabernet Braised Short Rib, Potato Puree on Roasted Parsnip"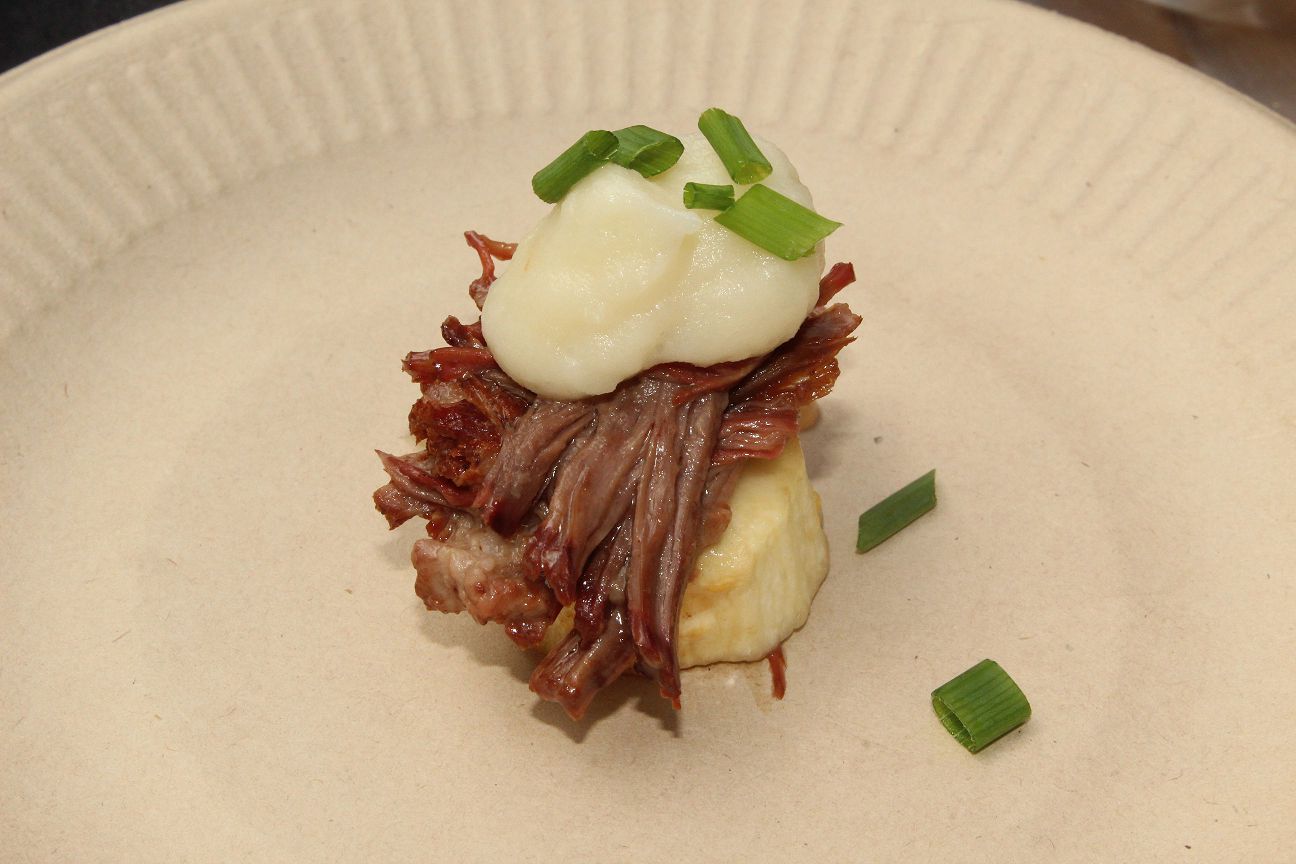 Casa Neta: "Crab & Shrimp Ceviche on Tostada"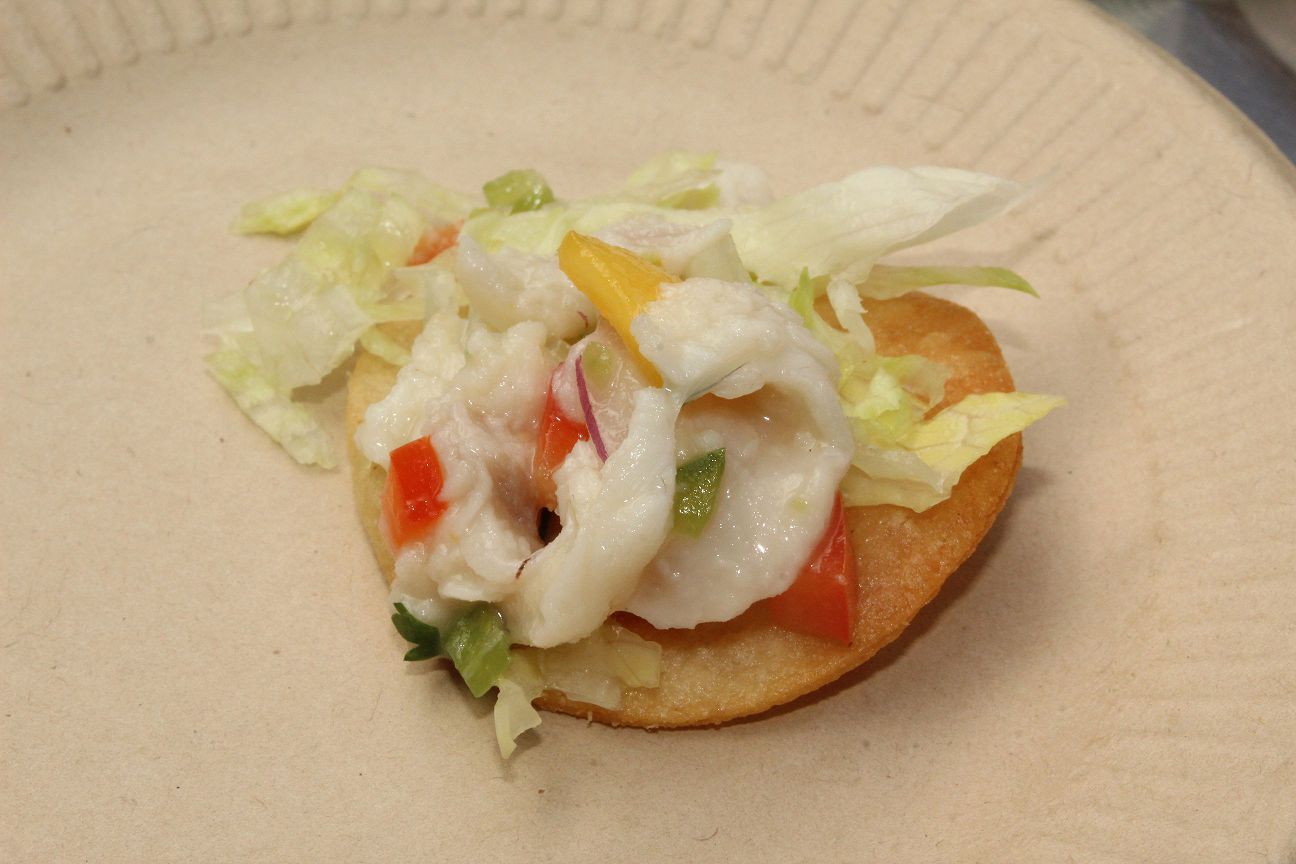 Sarabeth's: "Seared Tuna with Olive Tapenade and Chimichurri Sauce"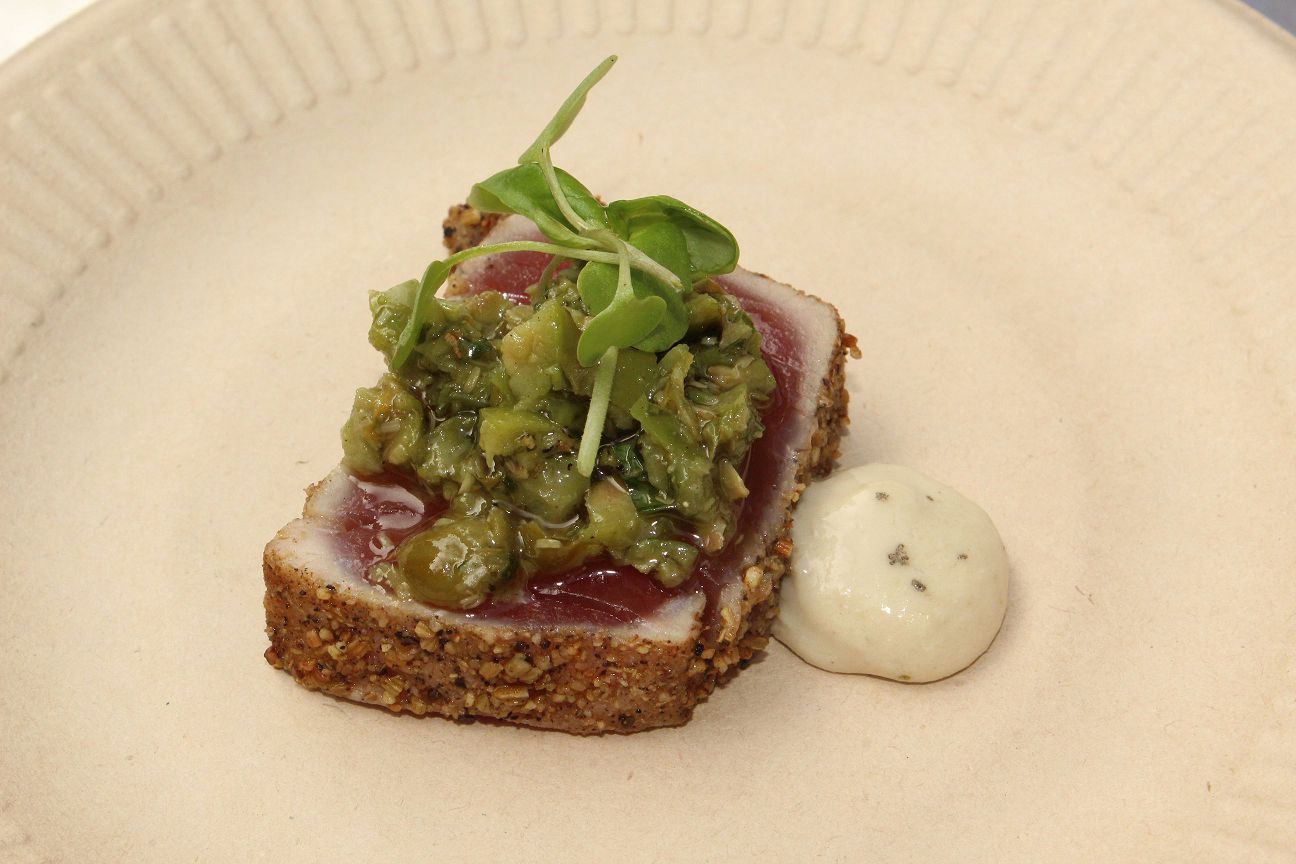 Ichabod's: "Pork Ribs with Apple Cinnamon Glaze"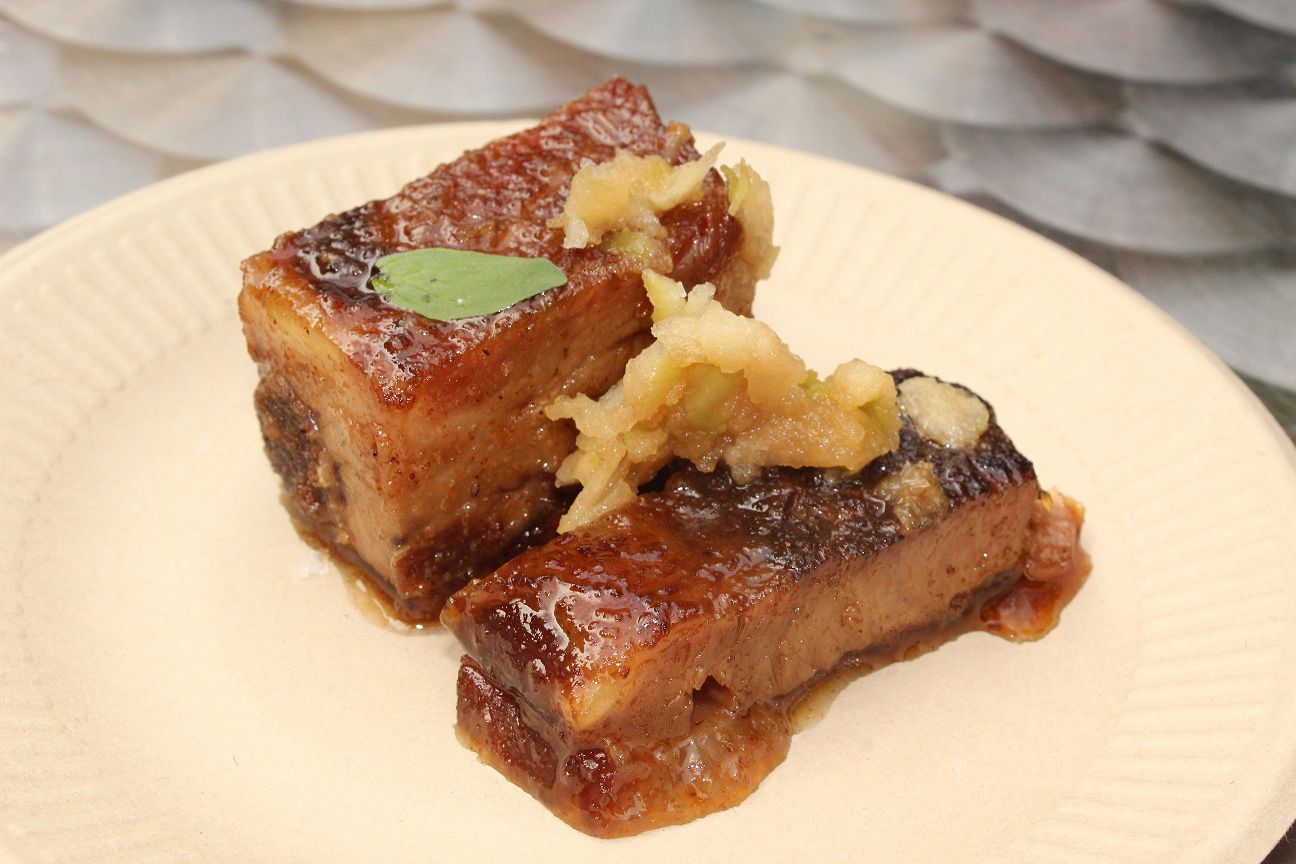 Adalya: "Tuna Ceviche with Grilled Corn and Pimenton de la Vera"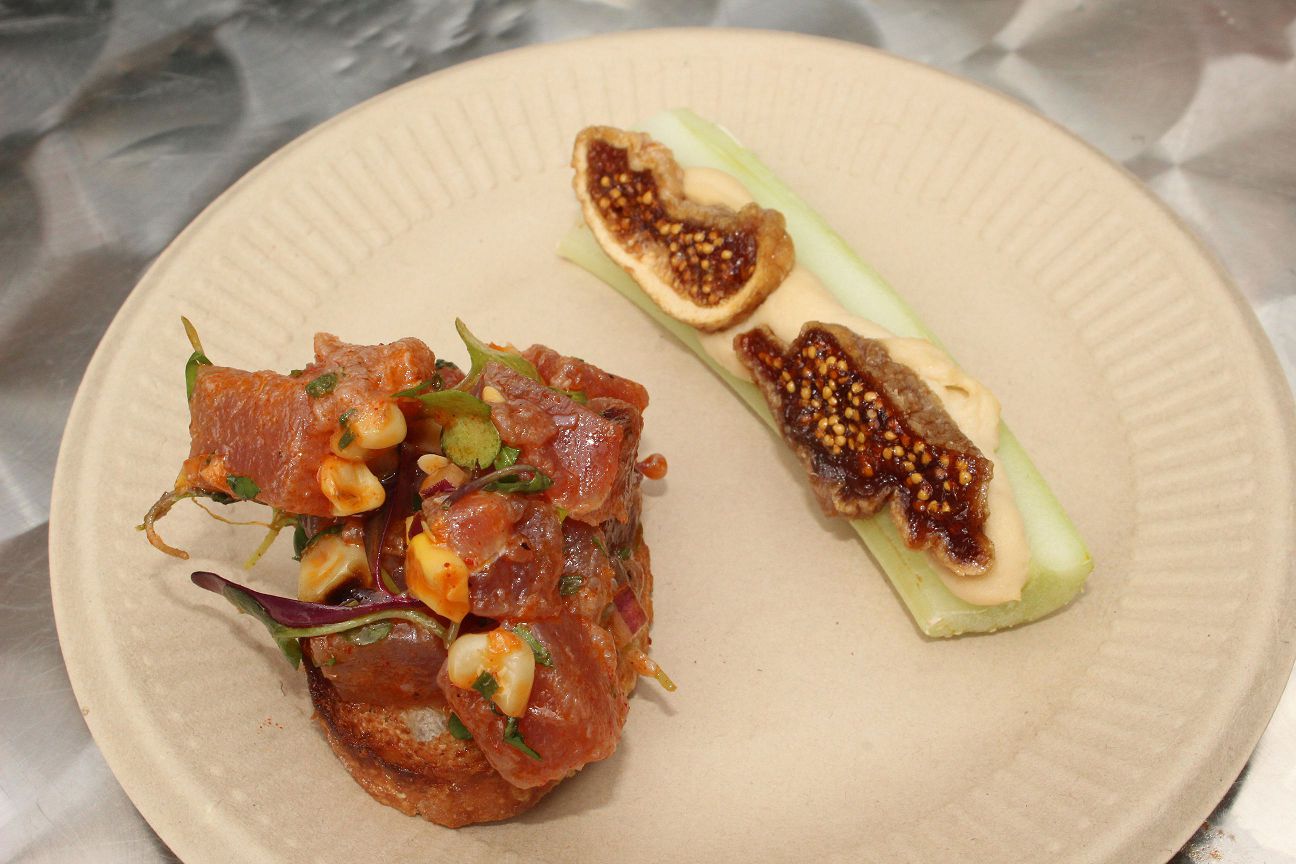 Anisette: "Moroccan Spiced Carrots with Chickpeas & Quinoa"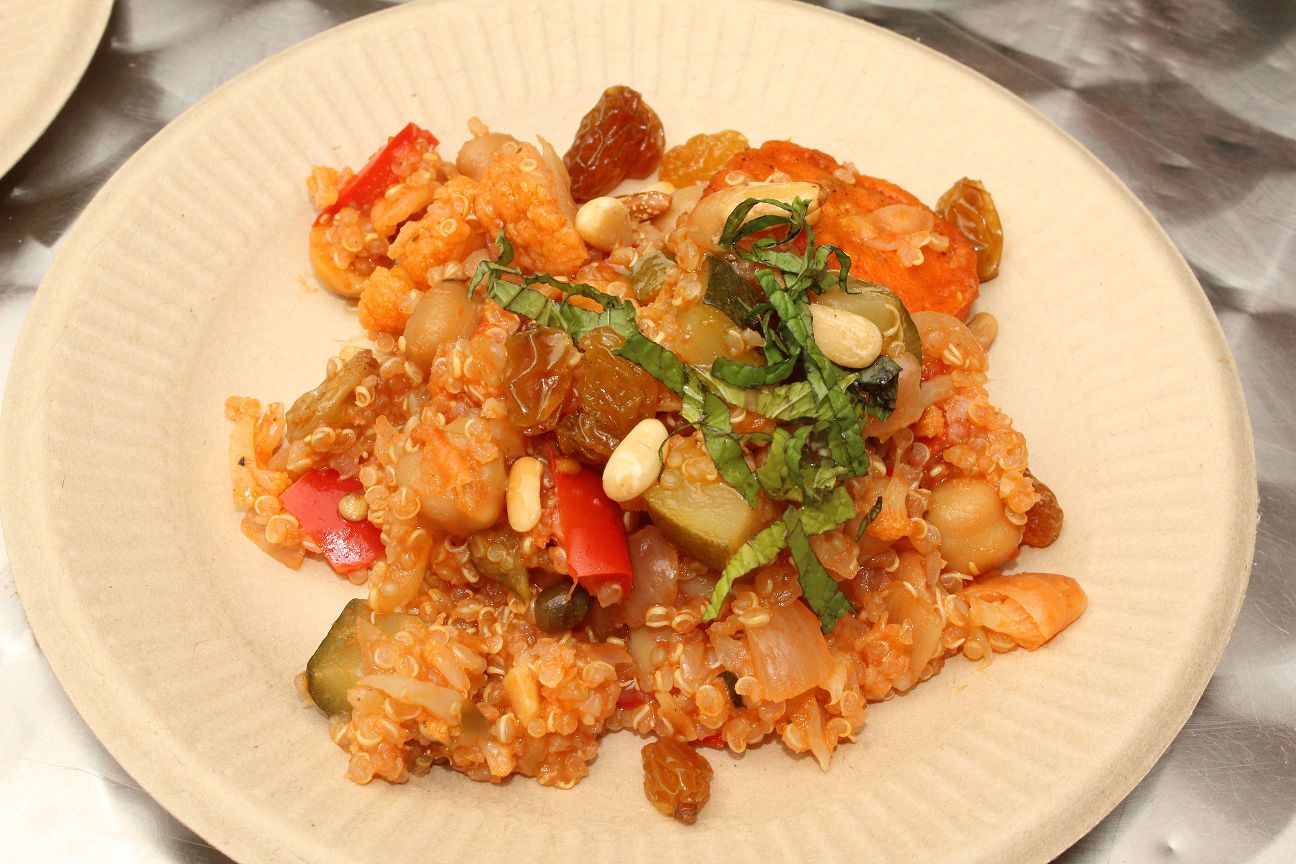 Follia: "Orecchiette with House-Made Sweet Fennel Sausage Broccoli Rabe & Basil Pesto"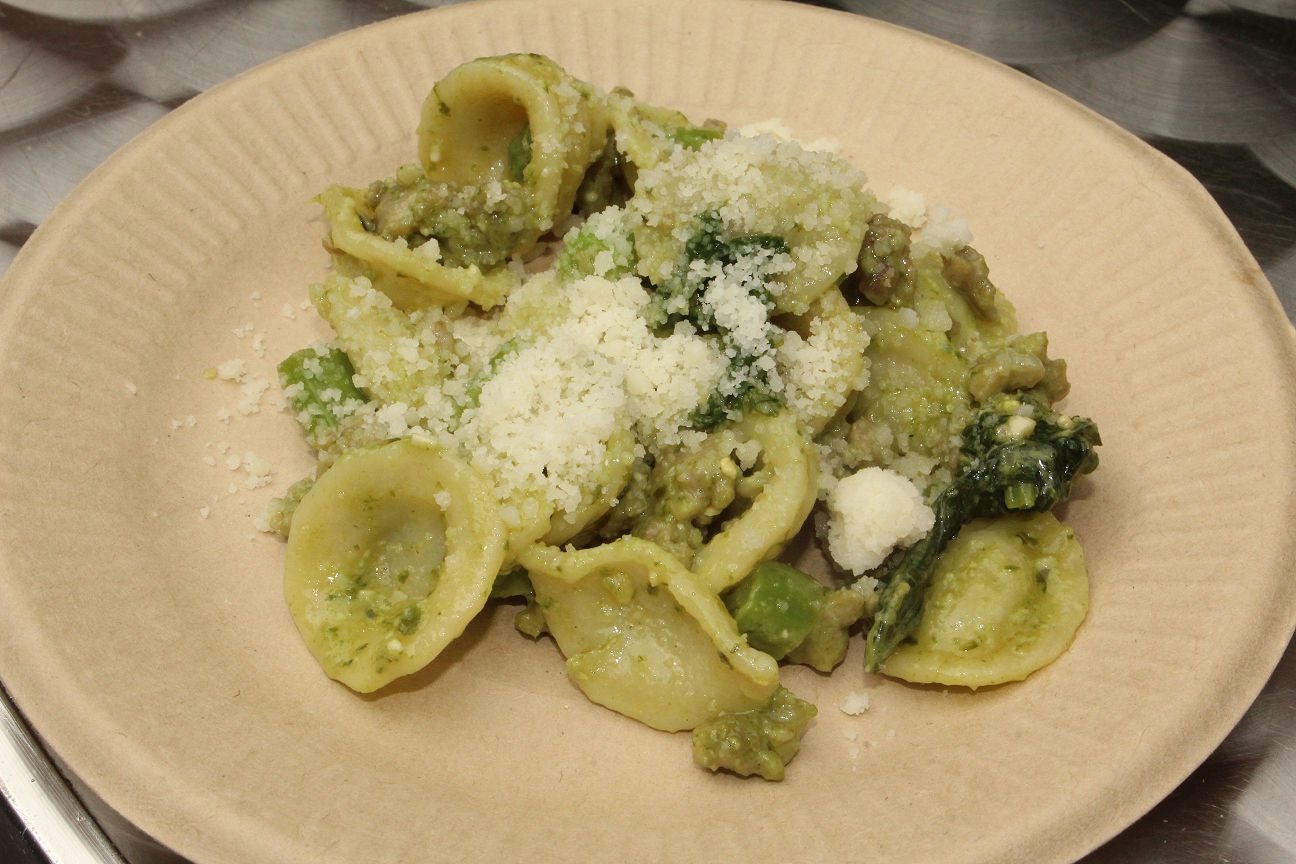 Jack's Sliders & Sushi: "Bacon Wrapped Beef Slider with Grilled Onion"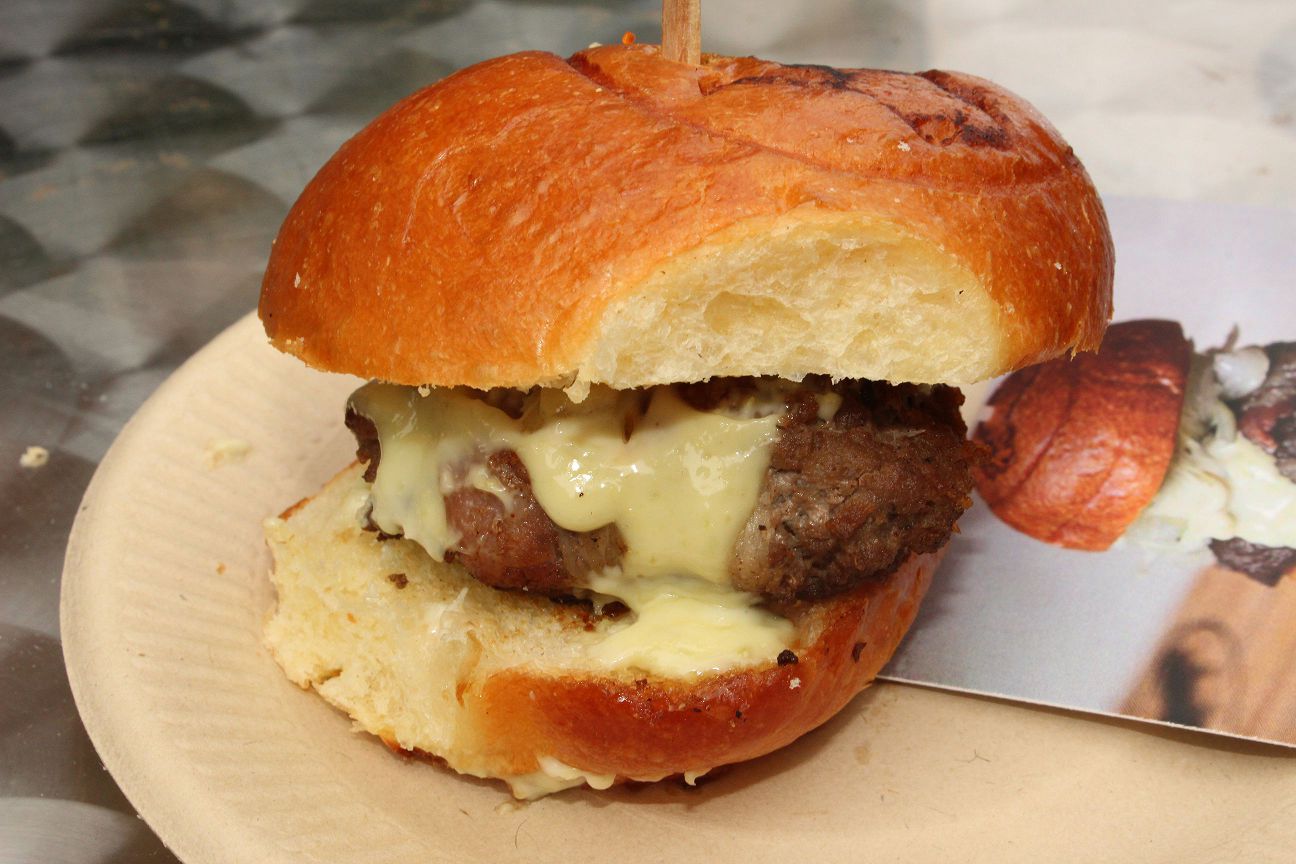 The Stand: "Truffle Mac & Cheese"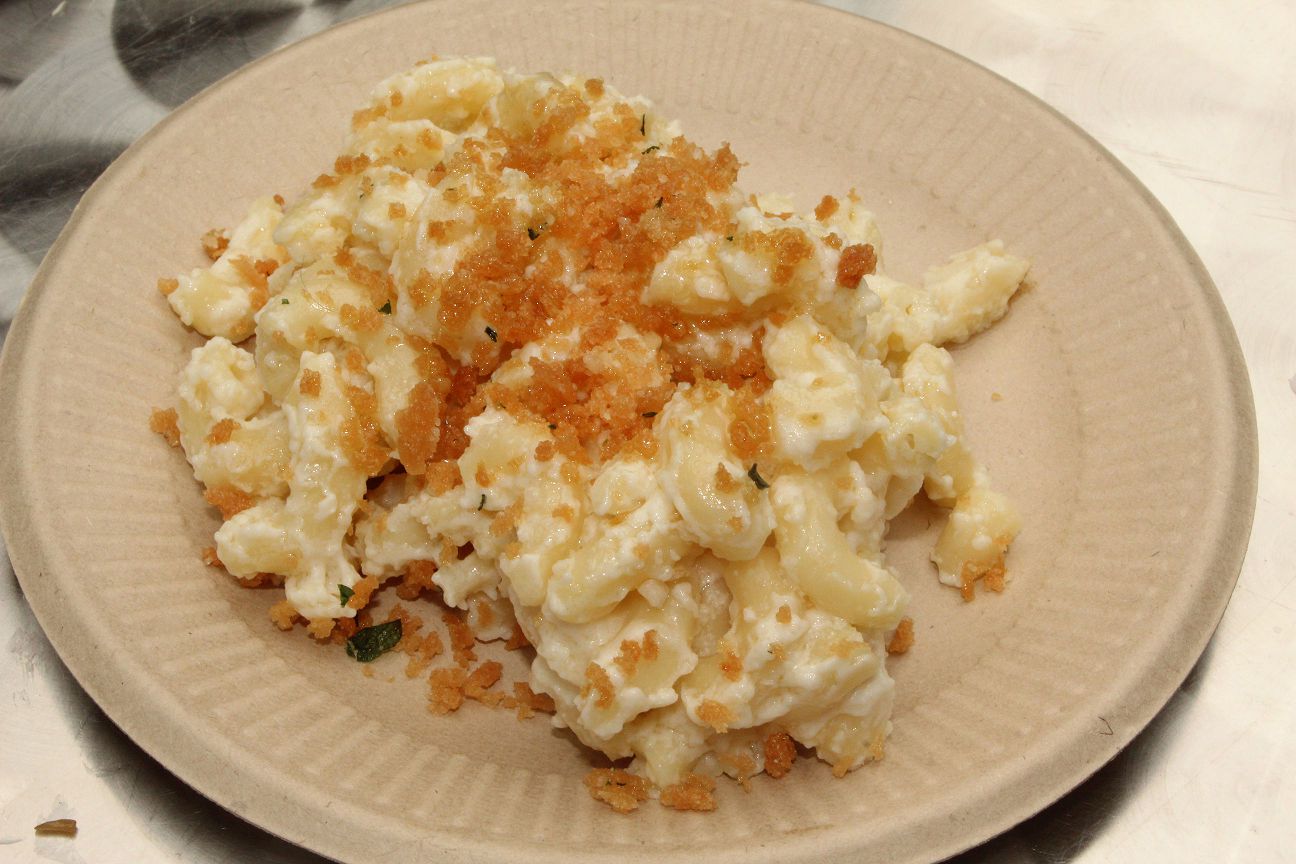 Ainsworth Park: "Ainsworth Sliders – Angus Beef, Cheddar Cheese, Ainsworth Sauce"
Trattoria Il Mulino: "Ravioli with Mascarpone, Ricotta and Baby Arugula in Pesto Pomodoro"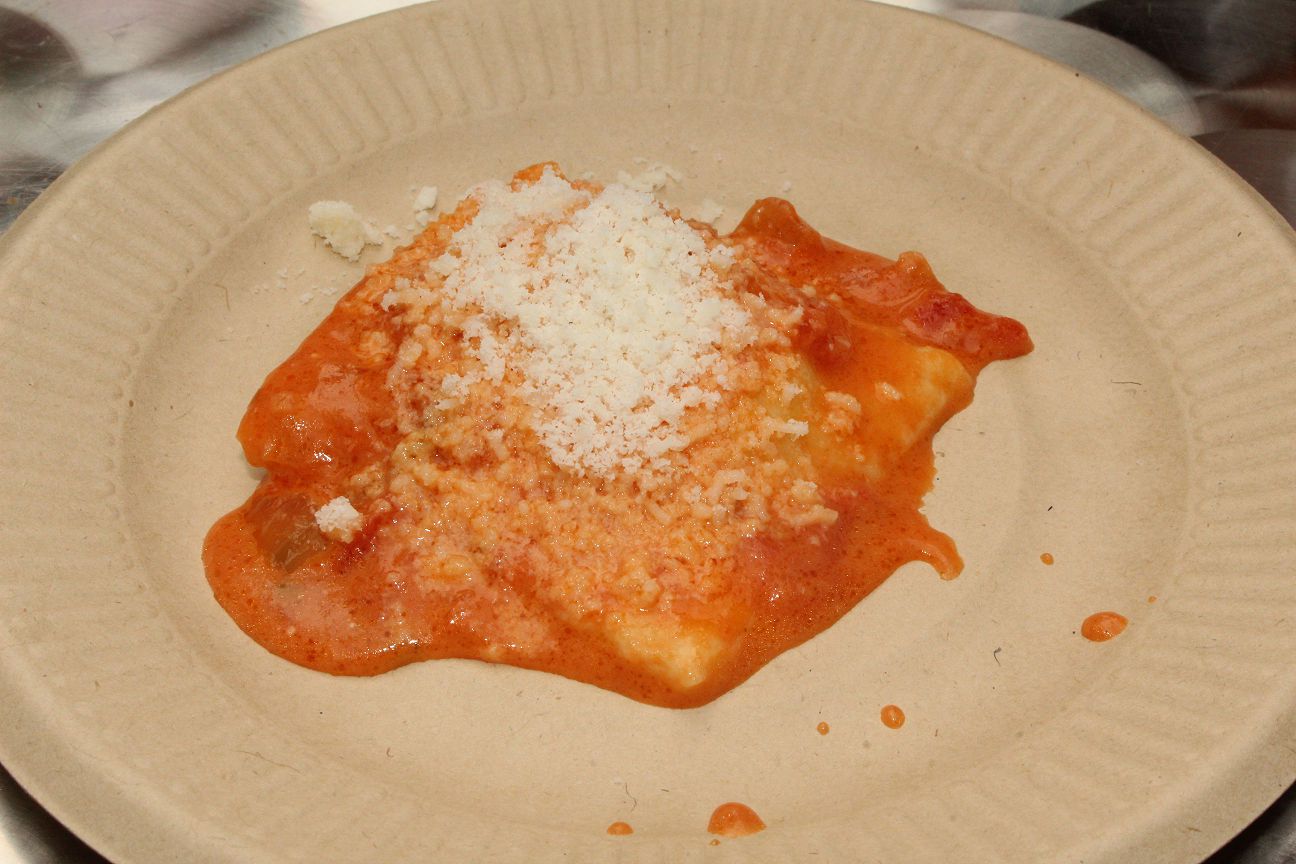 Breads Bakery
Paul & Jimmy's Ristorante: "Chicken Meatballs Braised in Filetto di Pomodoro Sauce"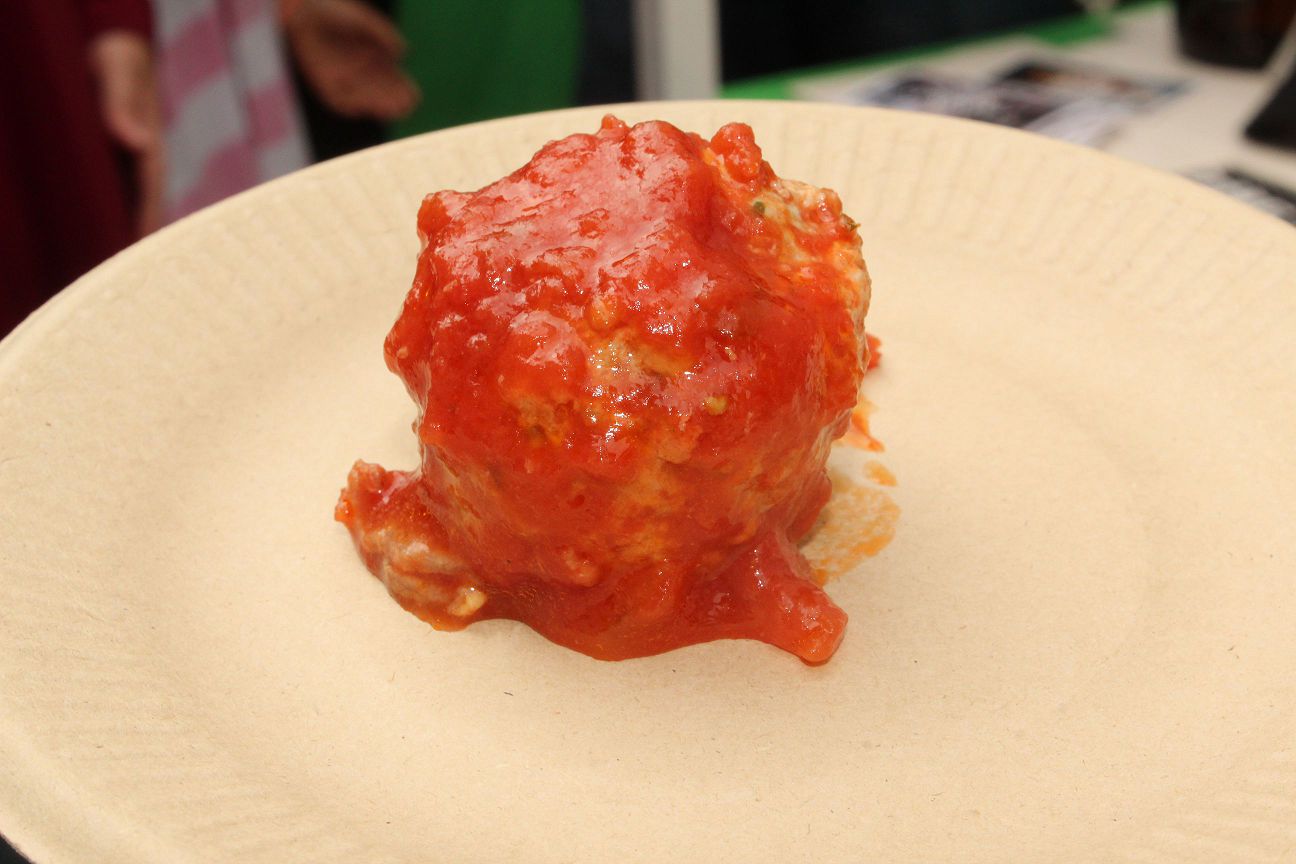 The Smith: "Toasted Ricotta Gnocchi with White Truffle Cream"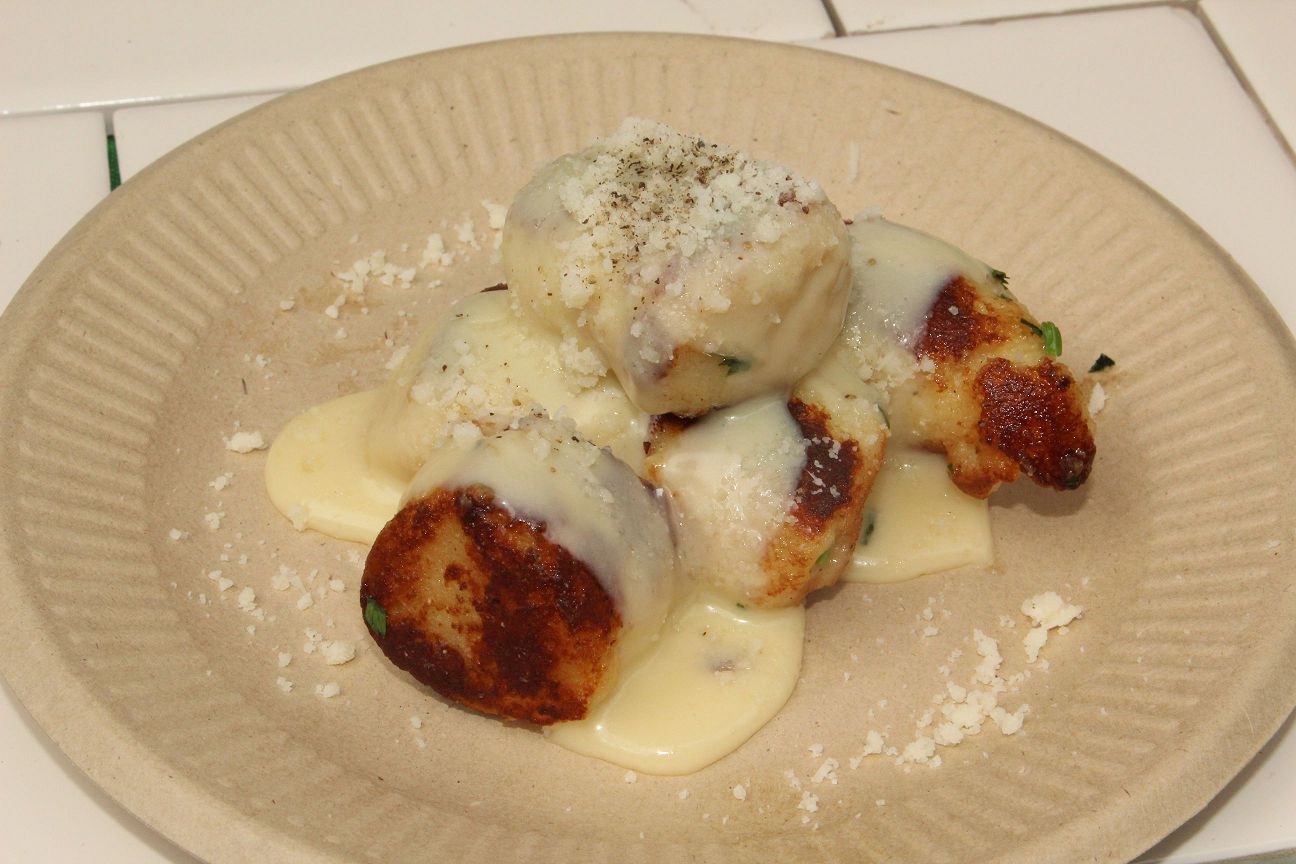 Burger & Lobster: "Lobster Roll"
BLT Prime: "Apple Pie Spiced Pork Belly, Spicy Purple Carrot Slaw"
Irvington: "Heirloom Tomato Salad with Watermelon, Avocado, Stracciatella and Pistachio Vinaigrette"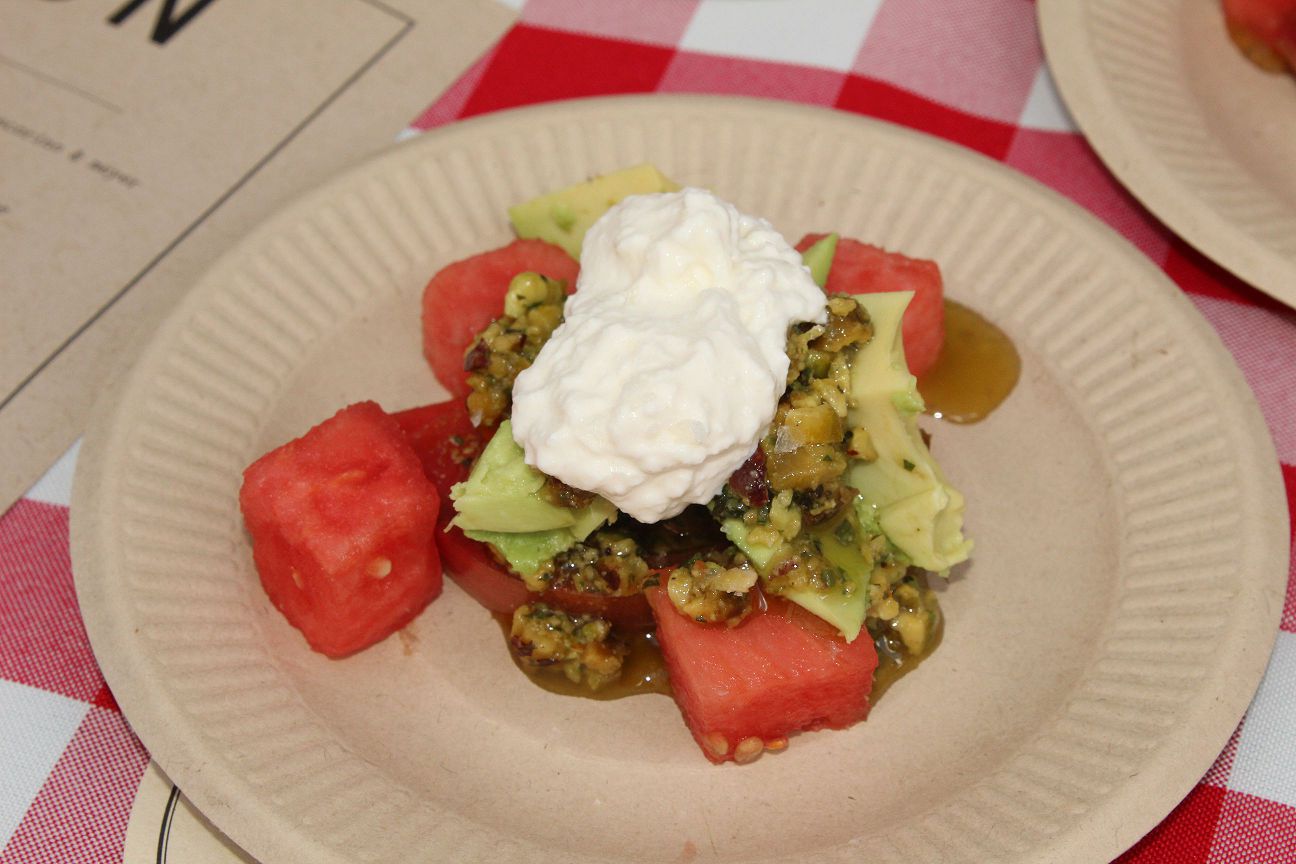 Tocqueville: "Cato Farm Bloomsday Cheddar Salad, Fennel, Frisee Lettuce, Pear & Hazelnut Vinaigrette"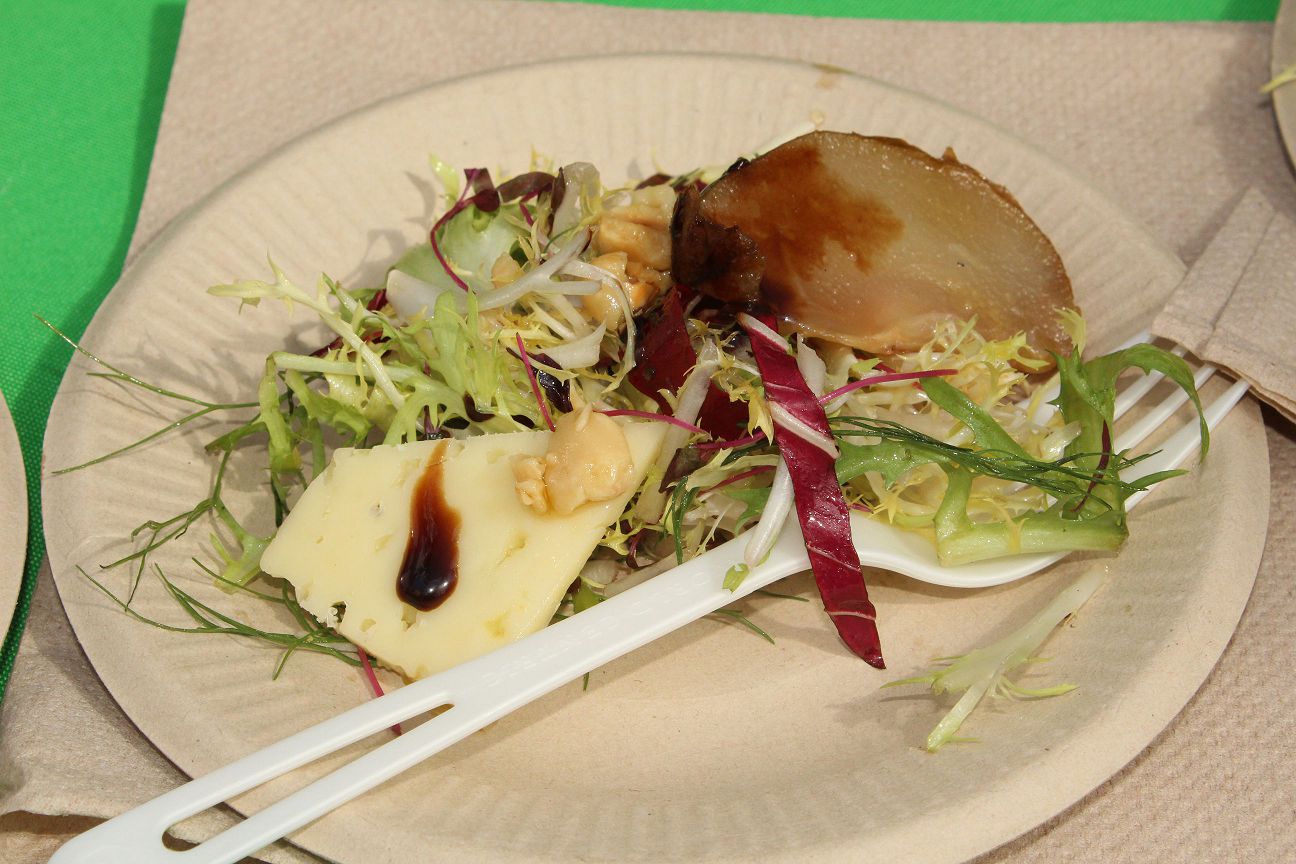 Midwinter Kitchen: "Crostini with Roasted Eggplant Caponata" & "Farm Herb Scone with Honey Comb"

Obica: "Burrata with Black Truffles" & "Passionfruit Panna Cotta"

Javelina: "White & Yellow Queso with Tortilla Chips"
Ponty Bistro: "Truffle Macaroni & Cheese"
Lady Mendl: "Assorted Tea Sandwiches, Macarons"

Casa Mono/Bar Jamon: "Paella de Mercado"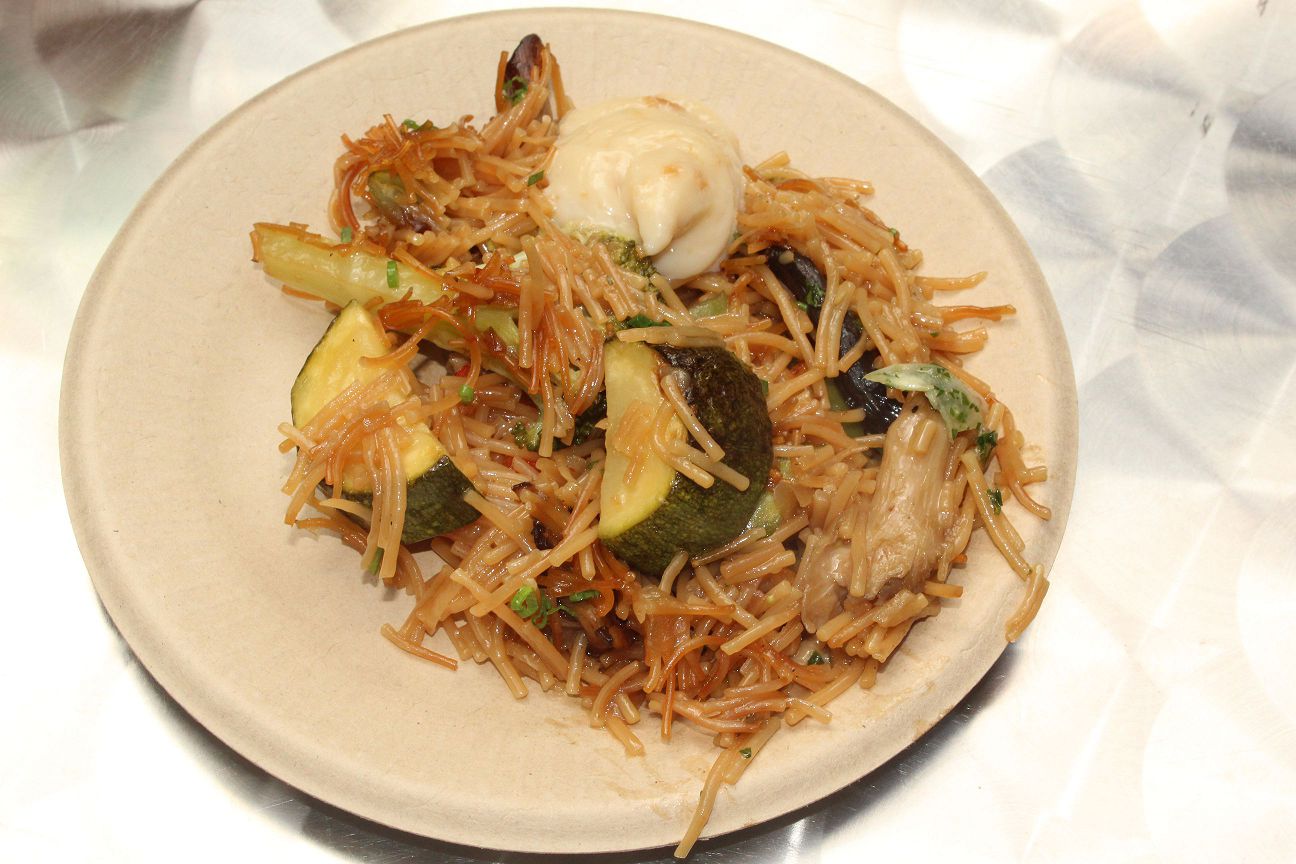 Related Articles
Share
About Author
(0) Readers Comments