There are collaborative restaurant food tasting events and then there are noteworthy Gatherings of Chefs.  It was the latter at Tuesday night's "Celebrate Flatiron Chefs," a splendid returning affair that delivered another memorable evening, which in totality was far better than advertised. Welcoming more than thirty of the Flatiron District's most masterful cooks to the picturesque summertime setting of Madison Square Park, the three hour event would be a feast for attendees and a fundraiser for the Madison Square Park Conservancy, tasked with the upkeep and the continued improvement and beautification of an already magnificent City locale.
The unlimited pours of refreshing beers from Brooklyn Brewery, The Bronx Brewery and Rockaway Brewing Company would help to combat the scorching July temperature amid the outdoor setting as the copious amount of delicacies would yield meat-sweats on the hungry guests as they plowed their way through each tasty offering. With the tranquil sounds of the Park's eye-catching fountain spitting water in the background- and some live jazz music performed by talented band The Brain Cloud to boot- the festivities managed to amplify each of the five senses as eventgoers jumped between each mouthwatering food station.
Famous local chefs like Franklin Becker (The Little Beet) and national treasures like Danny Meyer (Shake Shack, Blue Smoke) were forced to take a backseat on Tuesday as some of their brethren took firm control of the spotlight. With a summer cookout theme in mind, chefs would utilize some of the freshest seasonal ingredients imaginable in their concoctions, where ripe watermelon and crunchy corn niblets were rampant around the park grounds. Where to begin though when New York City's most renowned restaurant, Eleven Madison Park, is doling out a succulent and juicy "Lobster Roll" lathered in a creamy aioli and sprinkled liberally in sea salt?  Do we start with unheralded Korean restaurant Hanjan, whose "Atlantic Salmon Sashimi" & "Spicy Ricecakes with Pork Fat" delivered the evening's finest one-two punch without question?  Or do we praise Mr. Meyer and his perpetually excellent "Shack Burger," quickly devouring each delicious bite as passers-by stood perched on line at the nearby Madison Square Park outpost- the stand that launched the franchise?
Fortunately, choosing a favorite dish was not a prerequisite for the evening- of which there were many noteworthy servings being plated.  From huge portions of meat from the likes of La Pecora Bianca's misleading-in-name "Mini Porchetta Sandwich," where heaping pork hunks lay underneath a glob of rich aioli to Hill Country's always juicy "Brisket Sandwich," teased with a single pickle chip and a dollop of their tangy house BBQ sauce for good measure- there was simply no way to avoid over-stuffing oneself during the course of the evening.  Chilled soups from the likes of Bo's, a voce, Craftbar, Kat & Theo, and abc kitchen would offer a bit of a refreshing reprieve from some of the heavier fare- though the soups were particularly spectacular in their own right.
With Num Pang's eclectic take on a banh mi with their "Pulled Pork Sandwich" and Resto's "Country Pate" served as an offal assortment of salted meats, pours of crisp white wines from Palmer Vineyards and Martha Clara Vineyards proved to be just what the doctor ordered.  And just as soon as our complete satiety set in, we dove head first into some of the evening's finest sweets.  In lieu of a traditional deep fried chicken atop a heavenly biscuit, Hill Country Chicken served up a sipable pour of "Buttermilk Whiskey Milkshake" that had the entirety of the crowd raving.  Meanwhile, the neverending array of masterful culinary creations never seems to cease at The NoMad, where molecular gastronomy unleashed a frothy yogurt topping on a dish dubbed "Variations of Melon with Olive Oil."  Descriptively, impossible.  Definitively, delicious.

Though the evening would conclude at a relatively early hour, the parade of attendees clutching their bellies as they gobbled down some scant remaining cocktails from Four Roses Bourbon and Golden Moon Distillery hardly seemed to mind.  The continued upkeep of Madison Square Park is a cause that most of us likely take for granted- but it's events like "Celebrate Flatiron Chefs" that puts into perspective just how quickly we overlook so much of the area's natural mystique.  From a trip to the nearby dog park, an afternoon relaxing on a towel, an early evening reading session with a pal or just a forty minute wait to grab a bite from the original Shake Shack- Madison Square Park has become a wonderfully sore thumb in the bustling lower-midtown metropolis- and it's one that's rife with excellent restaurants to boot.
- Dave Gendelson
Food Photos from 'Celebrate Flatiron Chefs 2016′

Eleven Madison Park: "Lobster Roll with Butter Lettuce and Brown Butter"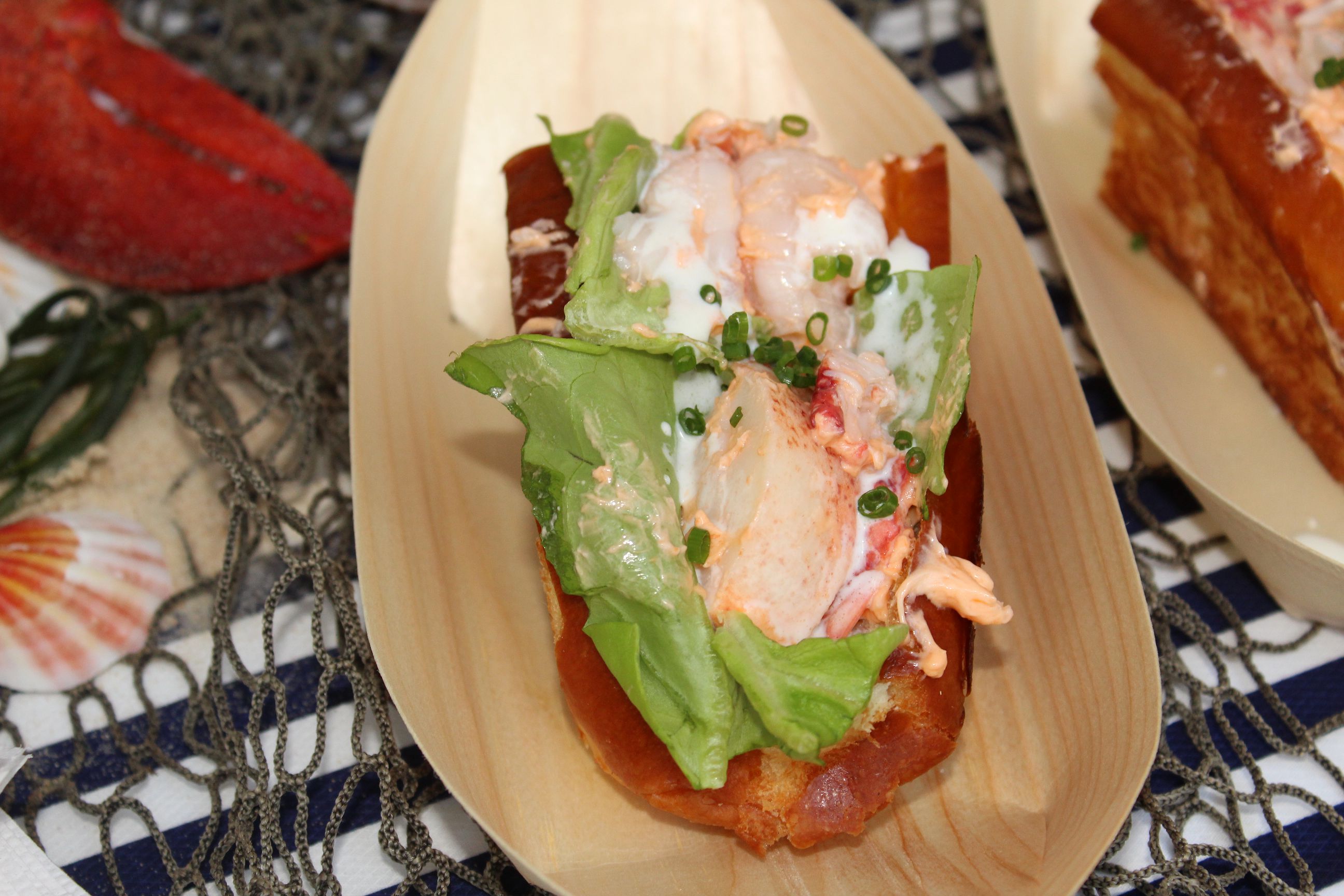 Resto/The Cannibal: "Whole Roasted Lamb Tacos," "Country Pate, Rhubarb Jam" & "Chili Garlic Cauliflower"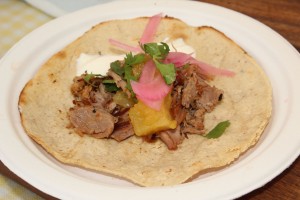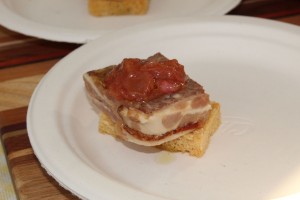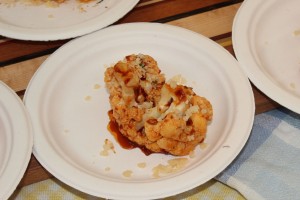 num pang: "Pulled Pork Slider with Pickled Carrots, Cucumber, Cilantro"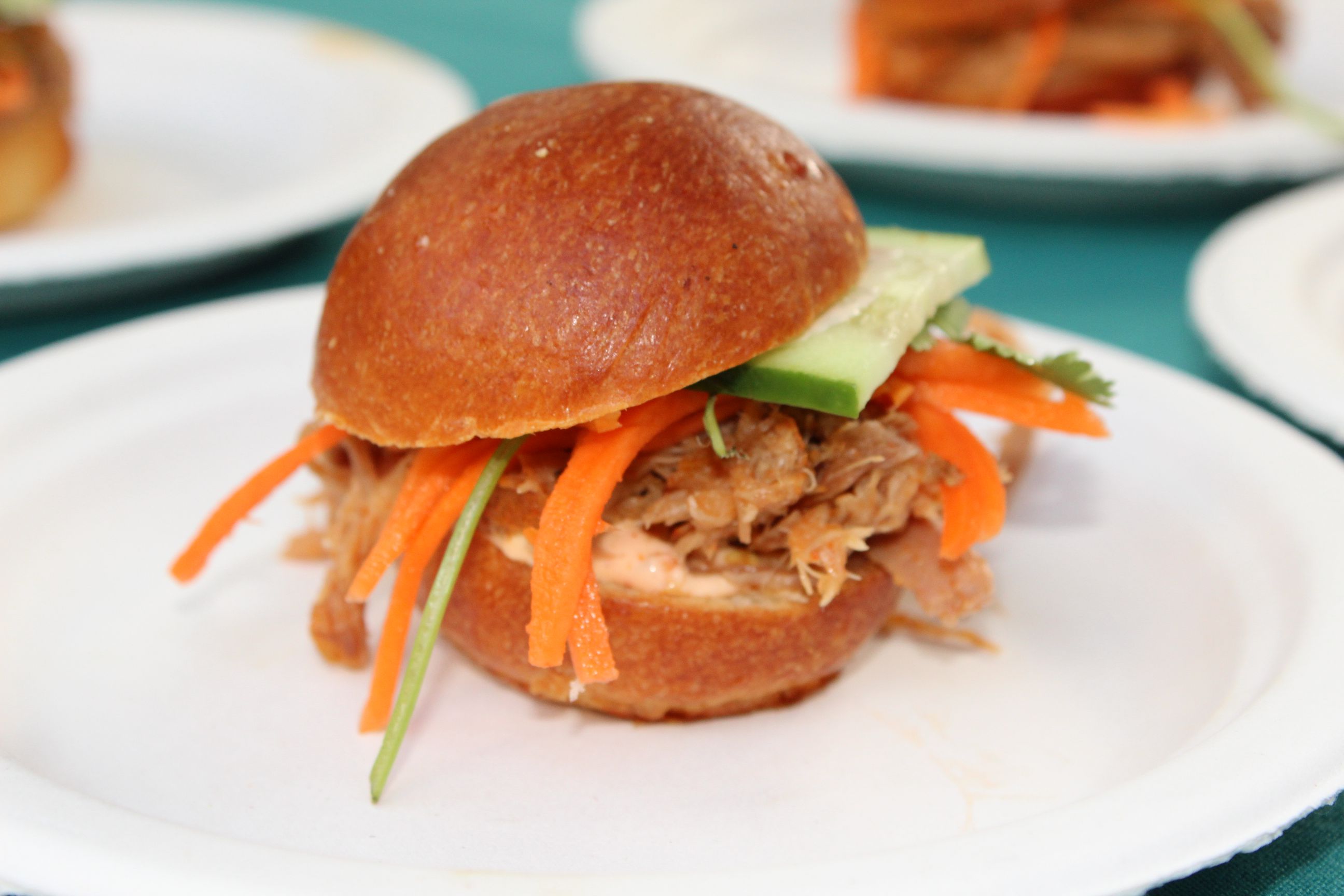 The Smith NoMad: "Lamb Merguez, Harissa, Radish Tzatziki, House-Made Pita"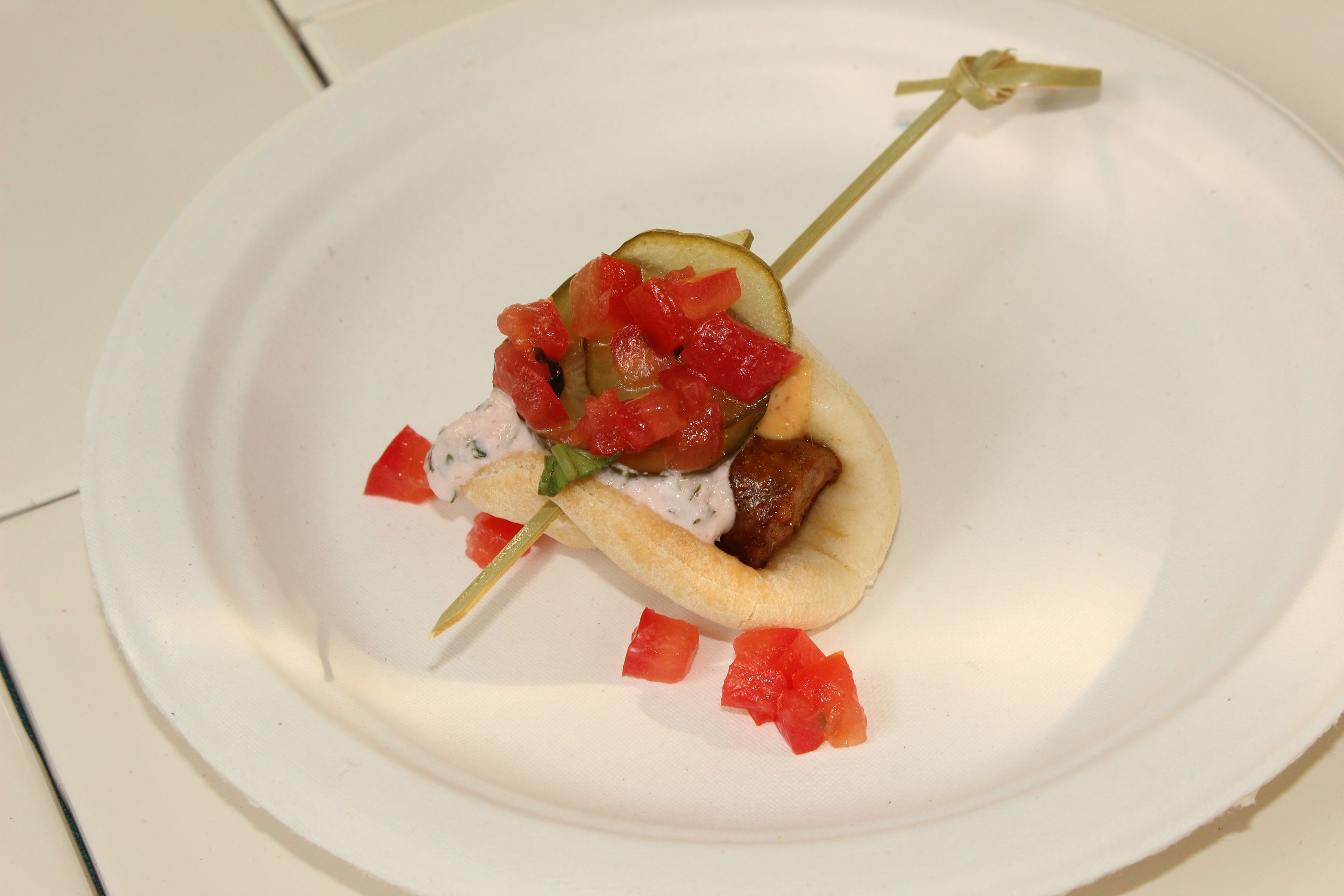 ilili Box: "Lamb Shawarma" & "Chicken Shawarma"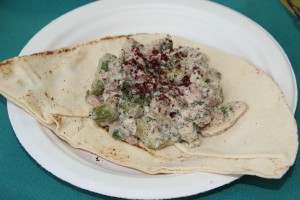 Junoon: "Beet Papdi" & "Lassi Shooters"
Inday: "Market Dosa, Fermented Rice and Lentils" & "Turkey Tikka, Turkey Kebab, 'Not' Rice"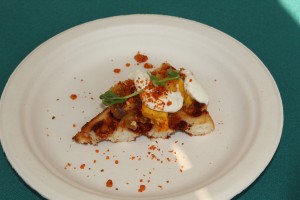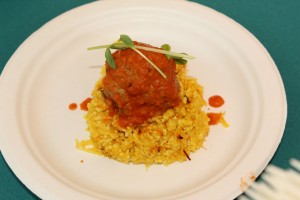 Bo's: "Chilled Cucumber Soup with Fennel" & "Scallop Poke with Green Apple, Macadamia Nuts"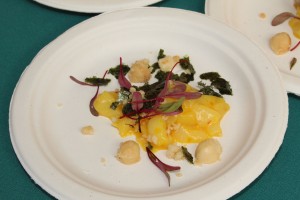 Obica: "Burrata e Tartufo" & "Panna Cotta con Fruto Della Passione"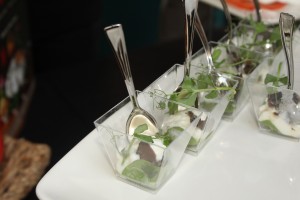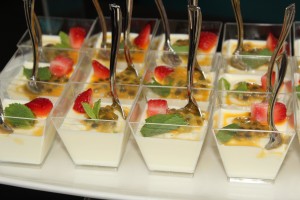 Boqueria: "Melon con Jamon" & "Verdures Asadas con Romesco"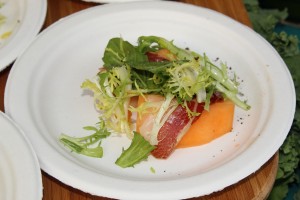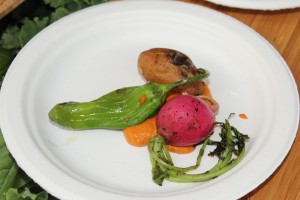 Kat & Theo: "Salmorejo, Tomato, Chopped Egg, Jamon" & "Pork Loin, Spicy Onion Panzanella"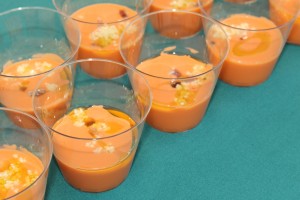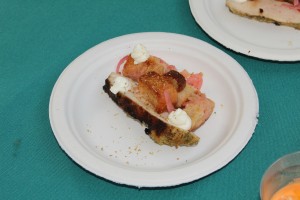 Black Barn: "Curried Cauliflower, Raita, Summer Salad" & "Black Forest Tarte with Cherry Compote"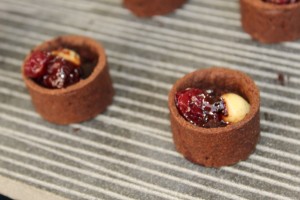 The Gander: "Corn Custard, Heirloom Tomato" & "Pulled Barbecue Pork, Corn Pure, Pork Cracklings"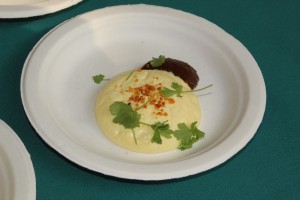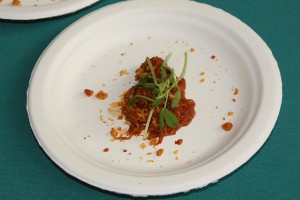 Hill Country Barbecue Market: "Brisket Sliders with House-Made Pickles"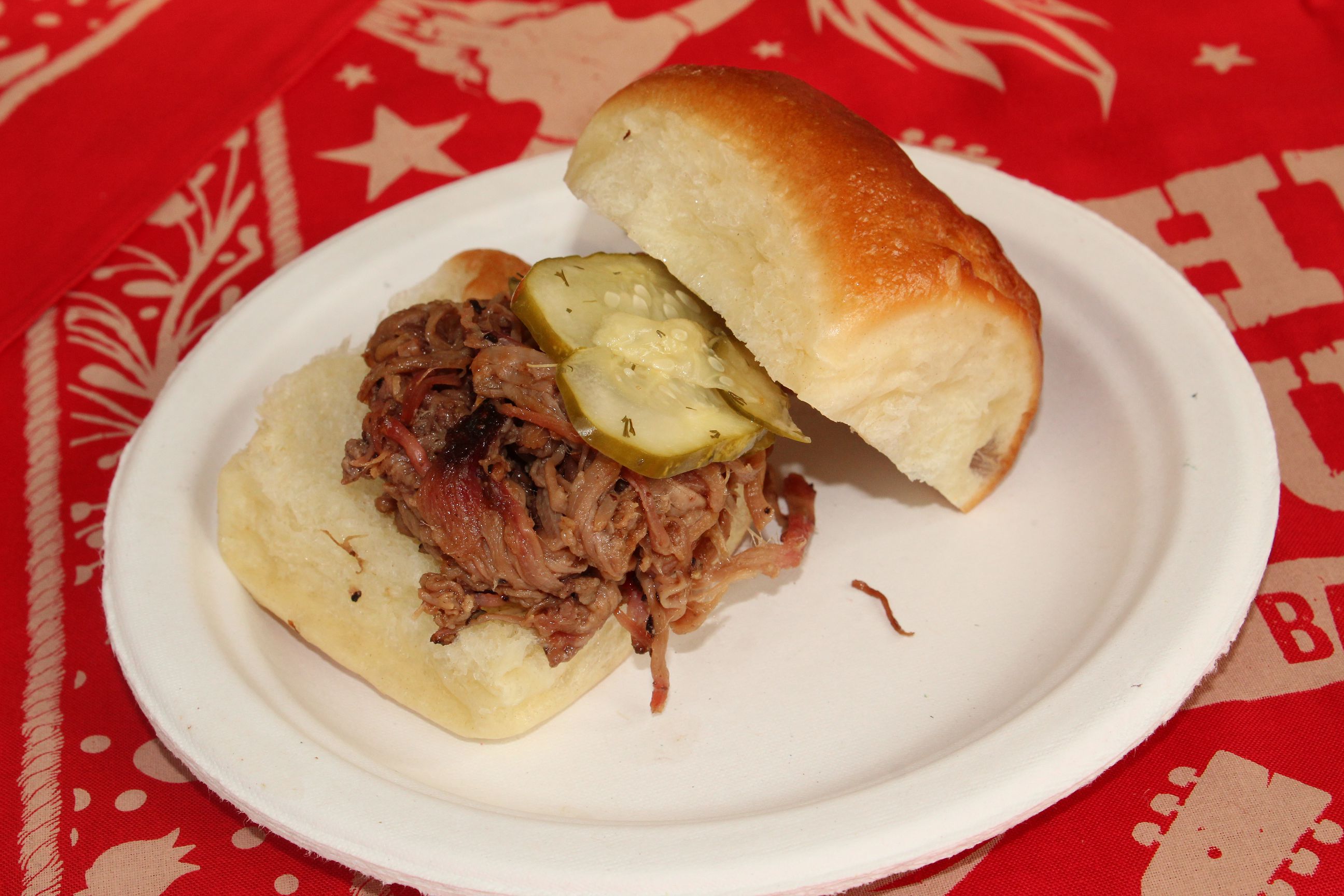 Hill Country Chicken: "Buttermilk Whiskey Milkshake"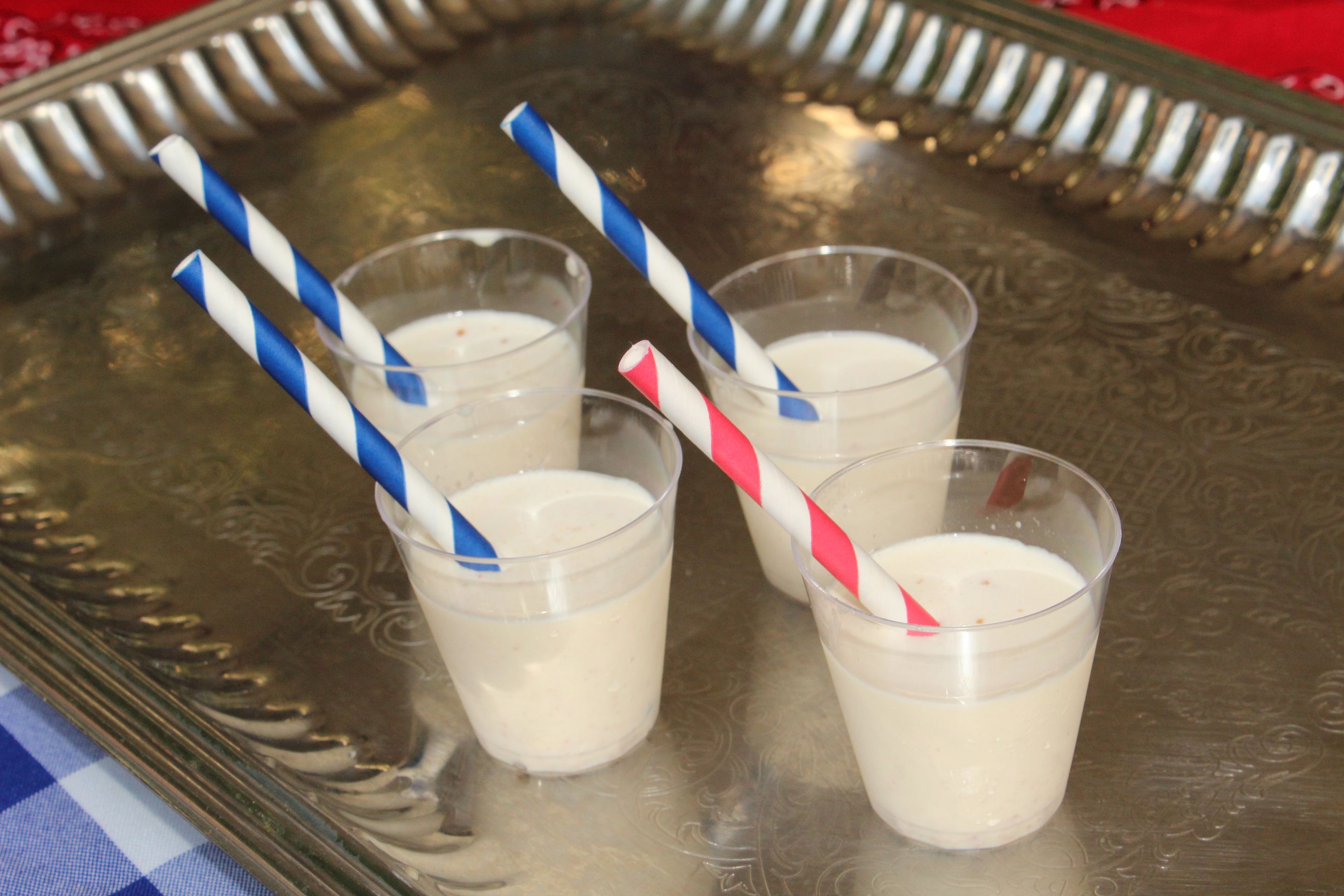 Shake Shack: "Shackburger with Crinkle Cut Fries" & "Blueberry Lemon Curd Frozen Custard"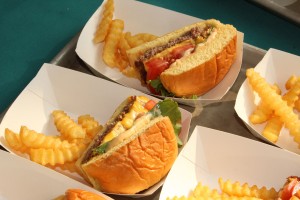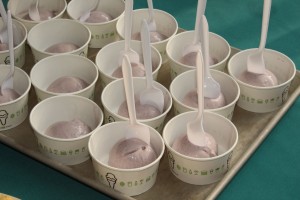 abc cocina / abc kitchen: "Sweet Pea Empanadas and Green Chili Yogurt" & "Heirloom Tomato Toast," "Gazpacho with Raspberries and Basil"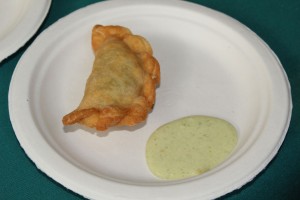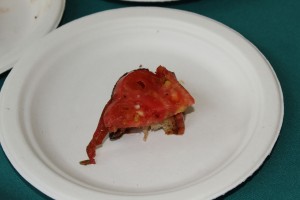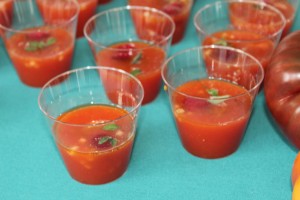 Eataly: "Panino con Arrosto di Manzo – Roasted Creekstone Farms Beef Brisket with Salsa Verde" & "Brodetto di Caciocavallo con Pastina e Basilico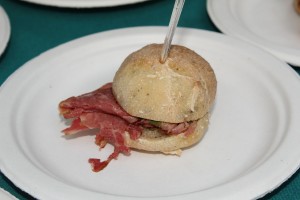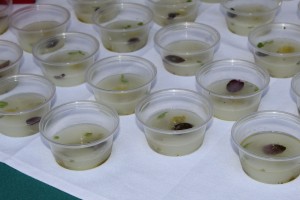 Hanjan: "Atlantic Salmon Sashimi with Lettuce Radish, Salmon Roe" & "Spicy Ricecakes with Pork Fat 'ddukbokki' with Fishcake"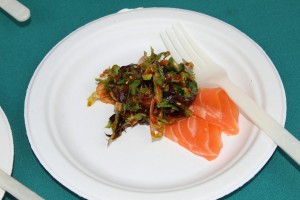 Cosme: "Charred Corn Corn Esquites Salad"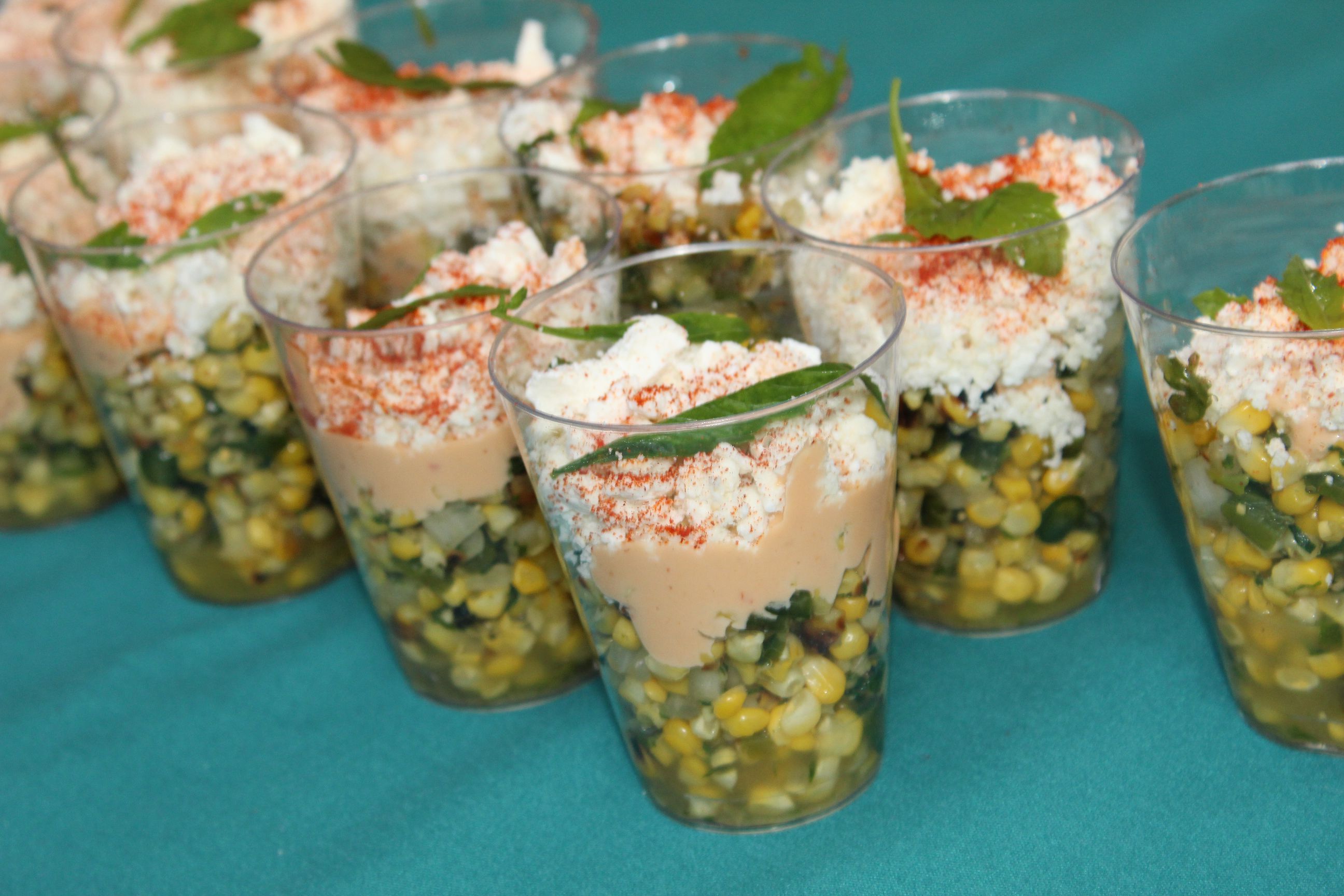 Almond / L&W Oyster Co.: "Slppy Tacos, Blackened Shark, Fennel Slaw," "Flatbread with Charred Eggplant, Smoked Feta Cheese" & "Three Buttermilk Panna Cotta with Balsamic Infused Strawberries"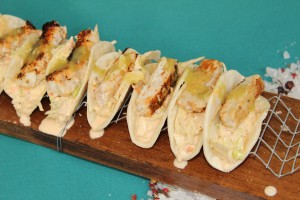 Blue Smoke: "Jalapeno-Cheddar Bratwurst Bites"
a voce: "Piedmontese Beef Tartare, Carta di Musica" & "Watermelon Soup, Creamy Goat Cheese, Micro Basil"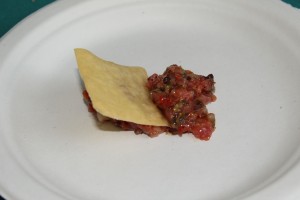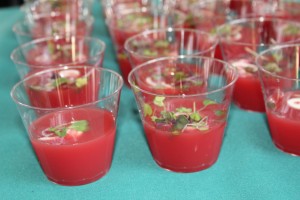 La Pecora Bianca: "Asparagus, Circulated Egg, Breadcrumbs," "Mini Porchetta Sandwich, Rocket, Pollen Aioli" & "Cannoli Siciliani, Sheep's Milk Ricotta"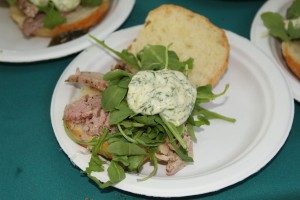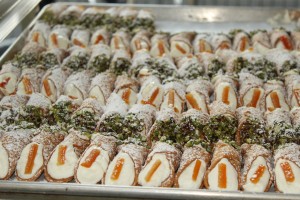 The NoMad: "Variations of Melon with Yogurt and Olive Oil"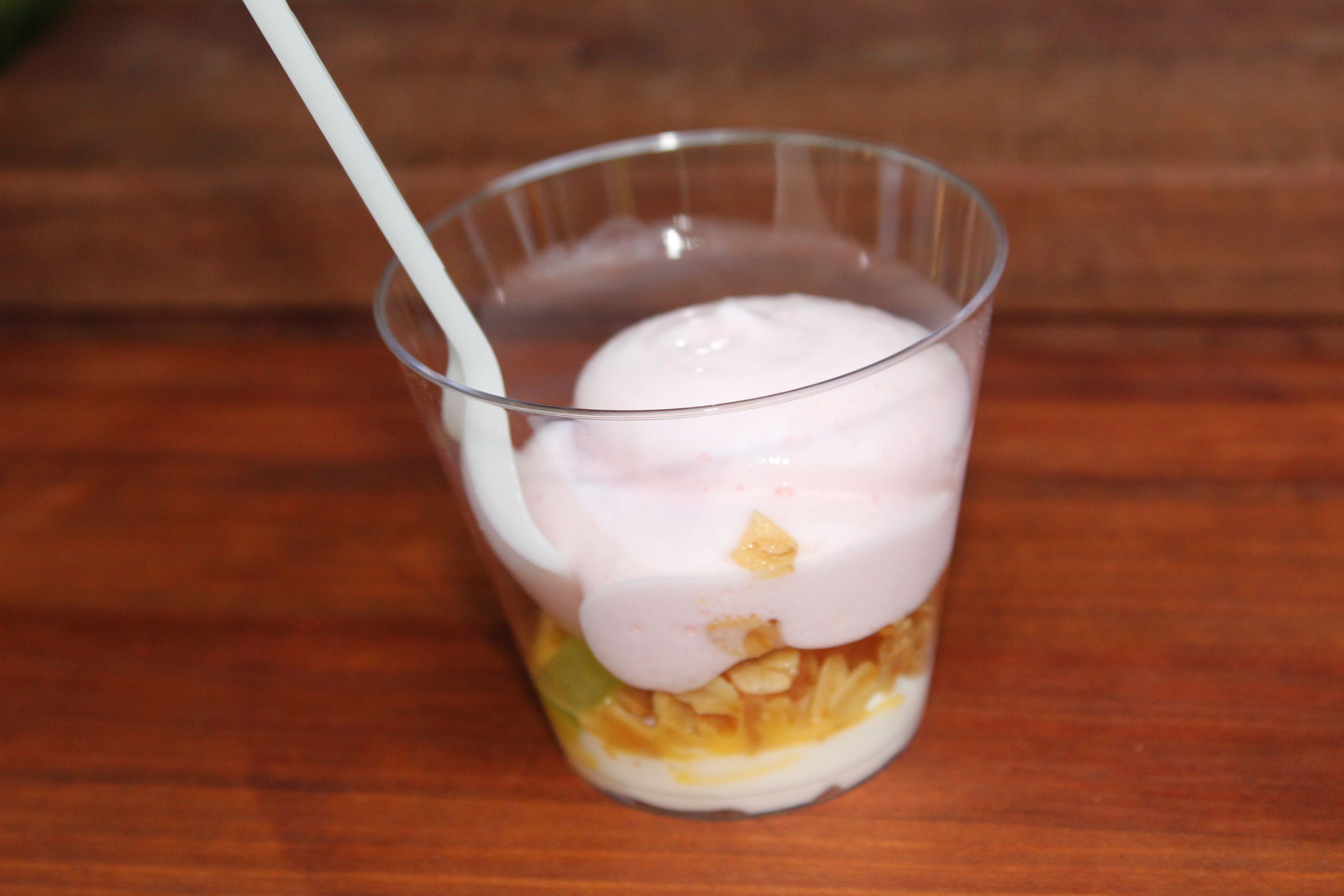 Cafe El Presidente: "Tacos Campechanos con Longaniza y Suardero"
Raymi: "Ceviche Mixto, Leche de Tigre, Shrimp, Octopus, Calamari, Sweet Potato" & "Hanger Steak Anticuchos, Rocoto Salsa, Aji Verde"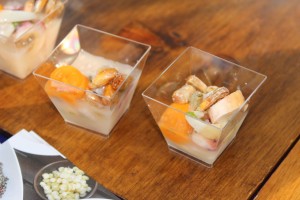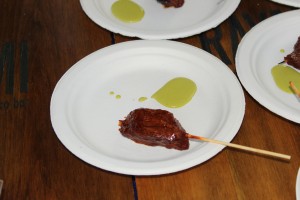 The John Dory Oyster Bar: "Pan Fried Fluke Fritters"
Craftbar: "Smoked Duck Tacos" & "Chilled Cucumber Soup"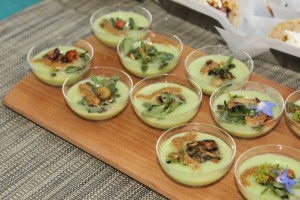 Related Articles
Share
About Author
(0) Readers Comments