Blog: New Taste of UWS - Summer in the City
For most young folks in their mid-twenties and thirties, there is simply no more desirable area to reside in than New York City's Upper West Side. Replete with green, both in Central Park's foliage and in the ample amount of dollar bills that it costs to live there, the area maintains a cache of lavishness unrivaled by most other neighborhoods. Fortunately the Upper West Side also boasts an incredible array of restaurants, making the annual springtime trek to one of our favorite food festivals of the season among the most anticipated of the entire year. The 9th Annual New Taste of the Upper West Side returned underneath a sizable tent on Columbus Avenue and 77th Street on Friday night, the first of a two-day food feast earmarked by live music, delicious food and celebrity guests.
Dubbed 'Summer in the City: Surf & Turf,' the evening would encourage each participating restaurant – and there were more than forty- to concoct a dish that most guests would consider perfect for the warm weather months. To help kick the weekend off in appropriately energetic fashion, electric-haired Chef and TV Personality Anne Burrell would join forces with Chef Alex Guarnaschelli (Butter) as the evening's co-hosts, mostly taking time out to chat with eventgoers and sign books for awaiting fans.  The affair, which was sold out to capacity in advance, would serve to benefit the Columbus Avenue Business Improvement District, focused on the maintenance and beautification on the neighborhood and its surrounding streets.  With the number of guests piled into the event space, it's safe to say that the evening was a resounding success for the nonprofit group.
Armed with a wine tasting glass and a lanyard to hold it in place, hundreds upon hundreds of folks young and old swarmed restaurants like UWS staples Sarabeth's, Serafina Upper West Side and Virgil's Real BBQ, while relative newcomers like Maison Pickle received the rub of star treatment despite not yet being open.  The sister-offshoot of brunch hotspot Jacob's Pickles plated a memorable "Filet Mignon Tartare-Beef Tartare" topped with salmon cracklings and embedded sea urchin.  Delightfully soft and deliciously rich, the dish was an immediate standout as we began to parade around inside the inviting setting.  Speaking of unopened restaurants, a project known as White Gold brought the esteemed April Bloomfield (The Breslin, The Spotted Pig) to the New Taste of the UWS, where servings of kimchi lay beneath a generous portion of "Whole Heritage Hog."  Smoked for 24 hours, the succulent pork meat was served beside a dollop of kewpie mayo, crunchy shrimp chips and some house-made collards, adding a bitterness to the already savory swine.
Pours of Samuel Adams' "Rebel Grapefruit IPA" and Coney Island Brewing's "Mermaid Pilsner" allowed for some quick digestion of the evening's heartier fare.  A battle-of-the-burgers rang out as Shake Shack's excellent "Surf N' Shack"- an Angus hamburger topped with Maine lobster and ShackSauce- would vie with 5 Napkin Burger's "Crab Louis Burger"- a beef slider topped with spicy crab slaw- for meat-lover supremacy.  And though we'd give the nod to the Shack, the real winner was the line of attendees, just licking their lips at the mere thought of tasting each bite of perfectly prepared burger meat.
Now, New York City is known as a patchwork of different cultures and as such, a number of international helpings were also welcome additions to the evening's menu.  Bodrum Mediterranean Restaurant served a nicely seasoned plate of tender lamb shoulder, braised with middle eastern spices and a smattering of fresh vegetables in their delectable "Lamb Tagine."  Pappardella meanwhile, dished out the best in Italian fare during the evening with a black truffle and parmigiano tossed "Fiocchi," inventively stuffed with sweet pears and creamy cheese.  Our hands down favorite however came courtesy of  Playa Betty's whose "Tac-O-Fella" meshed deep fried oysters with pungent chorizo, wilted spinach, cheese and aioli, enveloped in a fresh corn tortilla, yielding a multitude of different flavors in its taste profile.
Upon entering the event, each guest was handed a beer cap designated to cast votes for the finest overall dish at 'Surf & Turf.'  As the evening neared its conclusion, it was excellent to watch Chef Michael Vignola (formerly of Strip House) and his team from nearby Isabella's, celebrating over their victory.  The win though was relatively unsurprising given that the team's "Black Pepper Crusted Bacon," served with a mouthwatering lobster barbecue glaze, was seemingly the talk of the evening among most of the guests that we informally surveyed.  As the Chef's celebration continued, we guzzled down pours of some delicious wines (Peter Yealands' New Zealand 'Pinot Noir' and Santa Rita Reserva's Chilean 'Cabernet Sauvignon' were two of our favorites), danced around the space as the Silver Arrow Band played and marveled at some of the night's charismatic acrobats, pouring wine into the waiting glasses of some excitable guests.  In many ways, the pageantry of the evening was akin to the captivating nature of a three-ring circus, as we walked the tightrope toward complete and utter gratification.
- Dave Gendelson

Food Photos from New Taste of the UWS – 'Summer in the City: Surf and Turf'

Jacob's Pickles: "Southern Crab Salad with Pickled Green Apple Kimchi"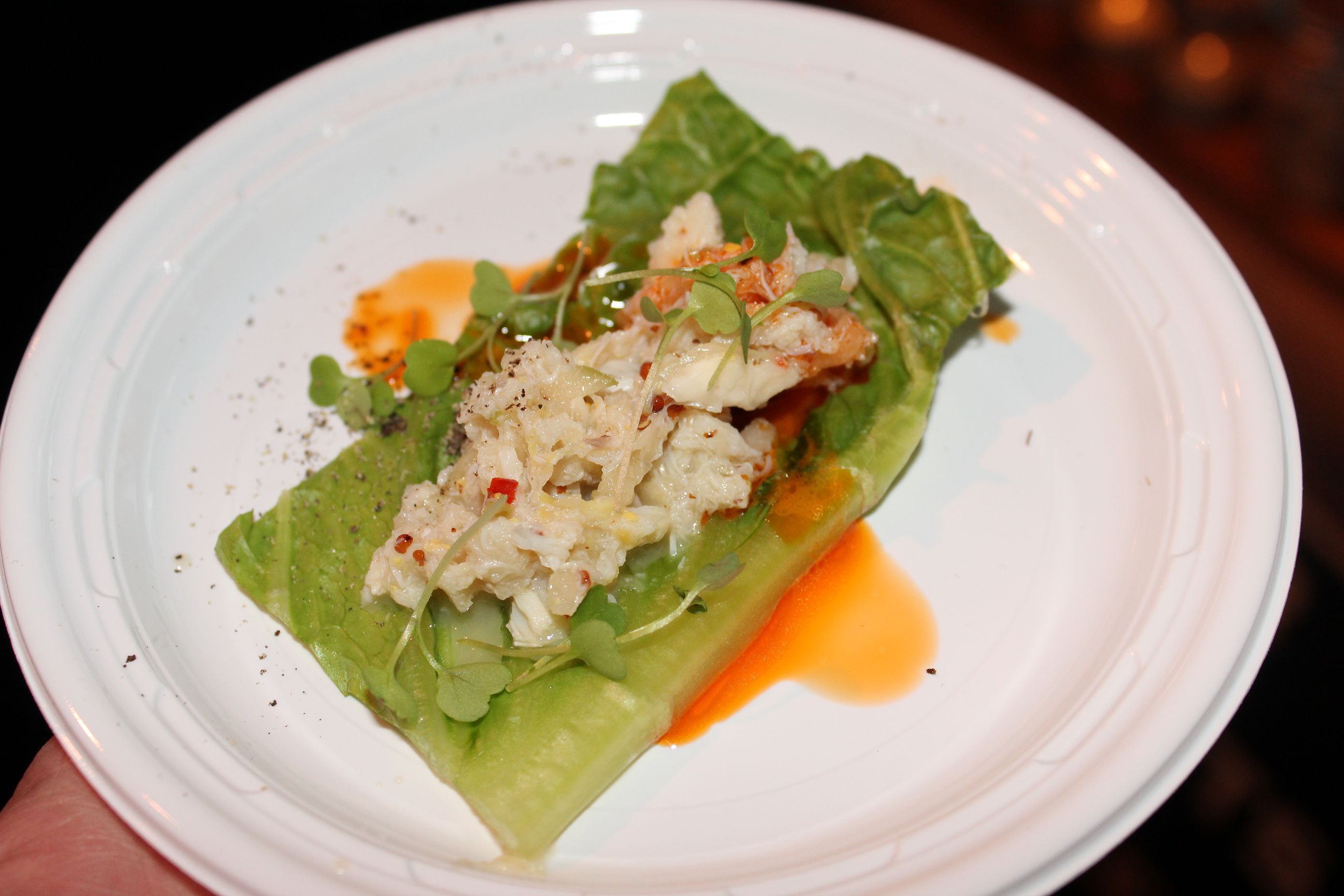 Maison Pickle: "Filet Mignon Beef Tartare, Salmon Crackling, Sea Urchin"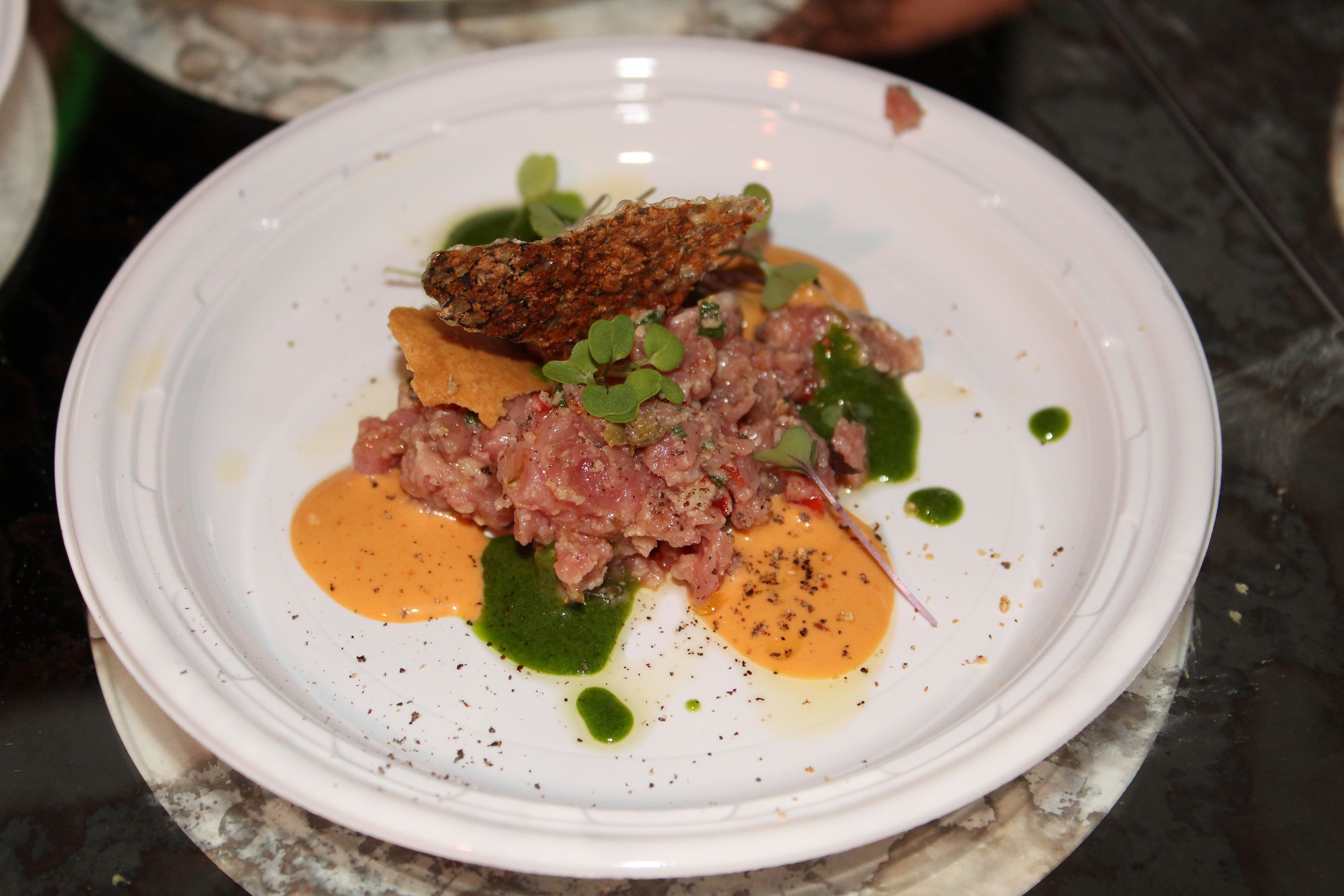 West Side Campaign Against Hunger: "Salt Cod with Smoked Bacon"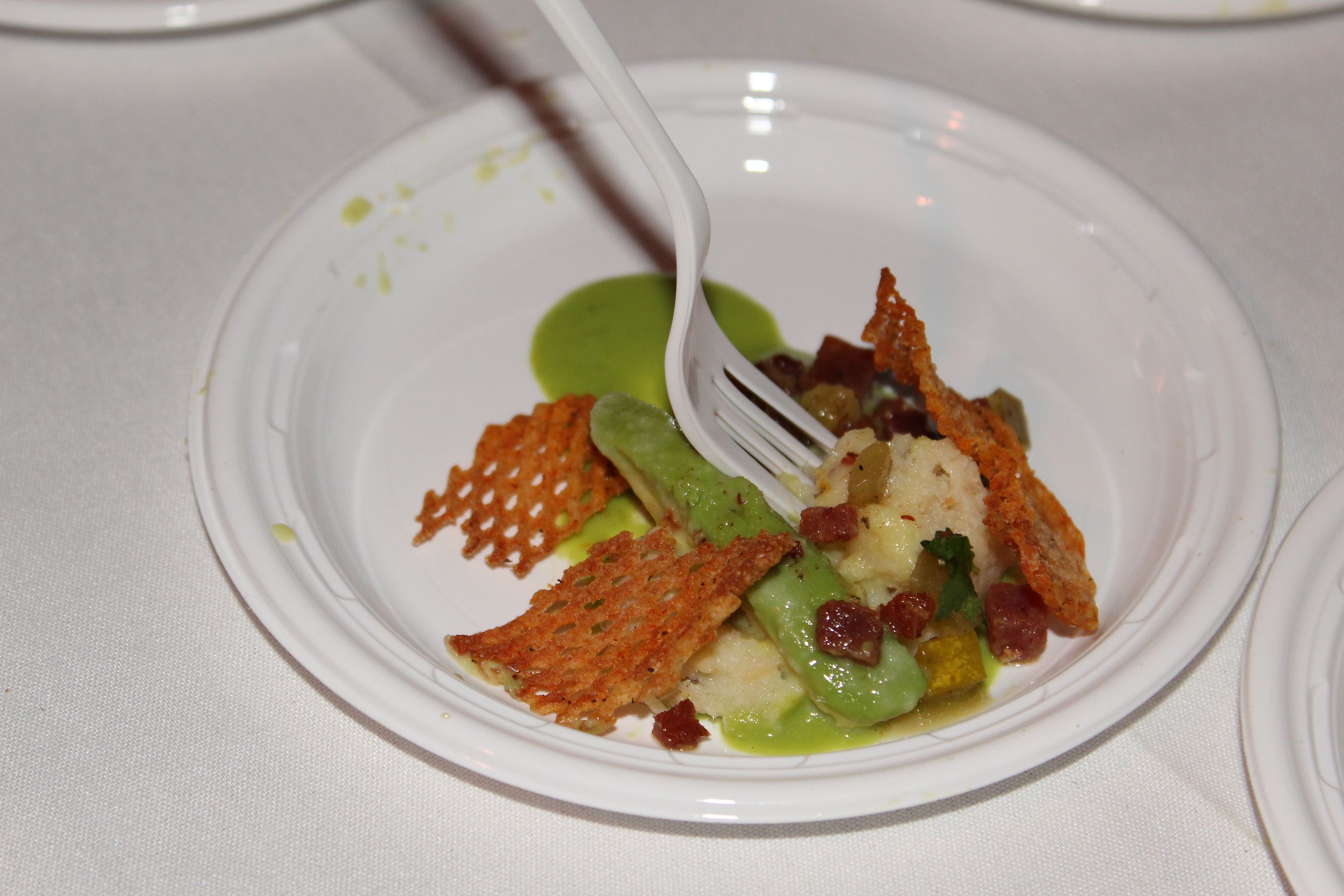 Zucker's Bagels and Smoked Fish: "Zucker's Traditional" & "Housemade Smoked Whitefish Salad"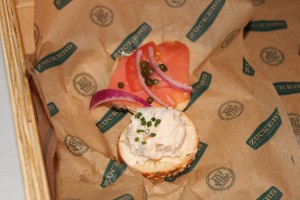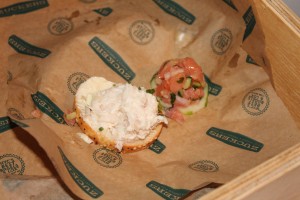 Osteria Cotta: "Prosciutto Wrapped Grilled Shrimp & Summer Squash Skewers"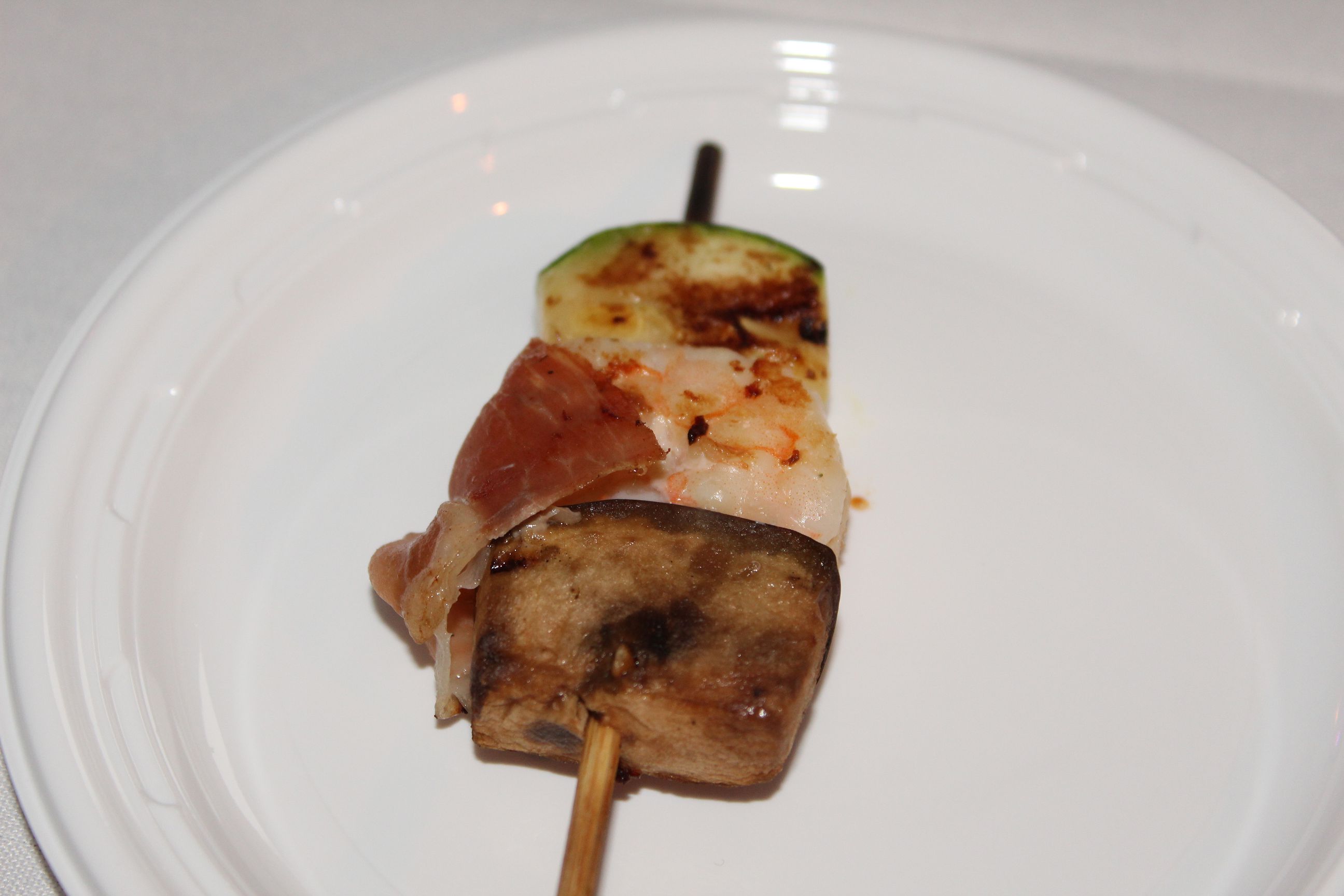 Dizzy's Club Coca-Cola: "Pan Seared New England Sea Scallops with Seafood Jambalaya"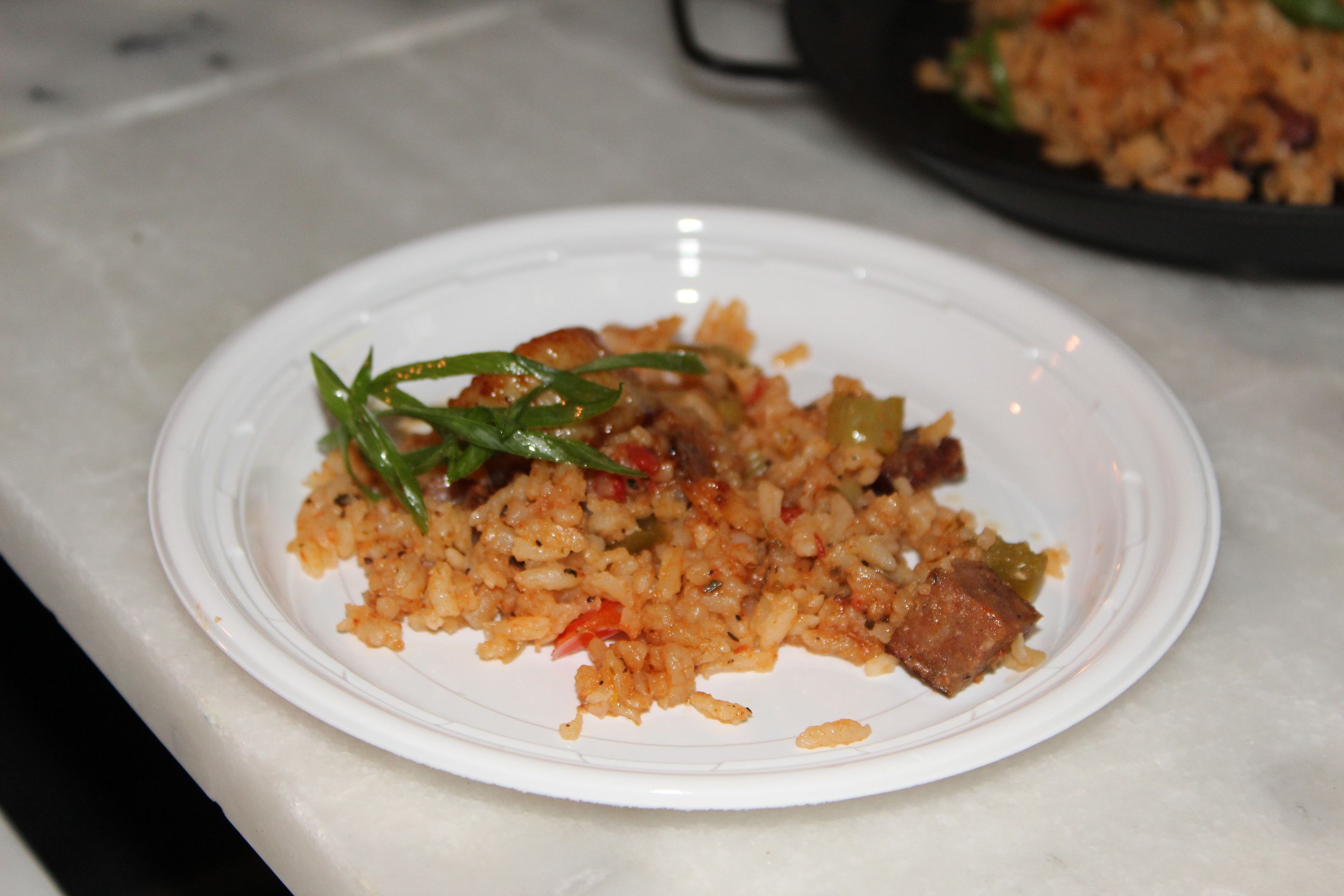 Awadh: "Galouti Kebab Ulta Tawa Paratha – 'Dum Pukht'"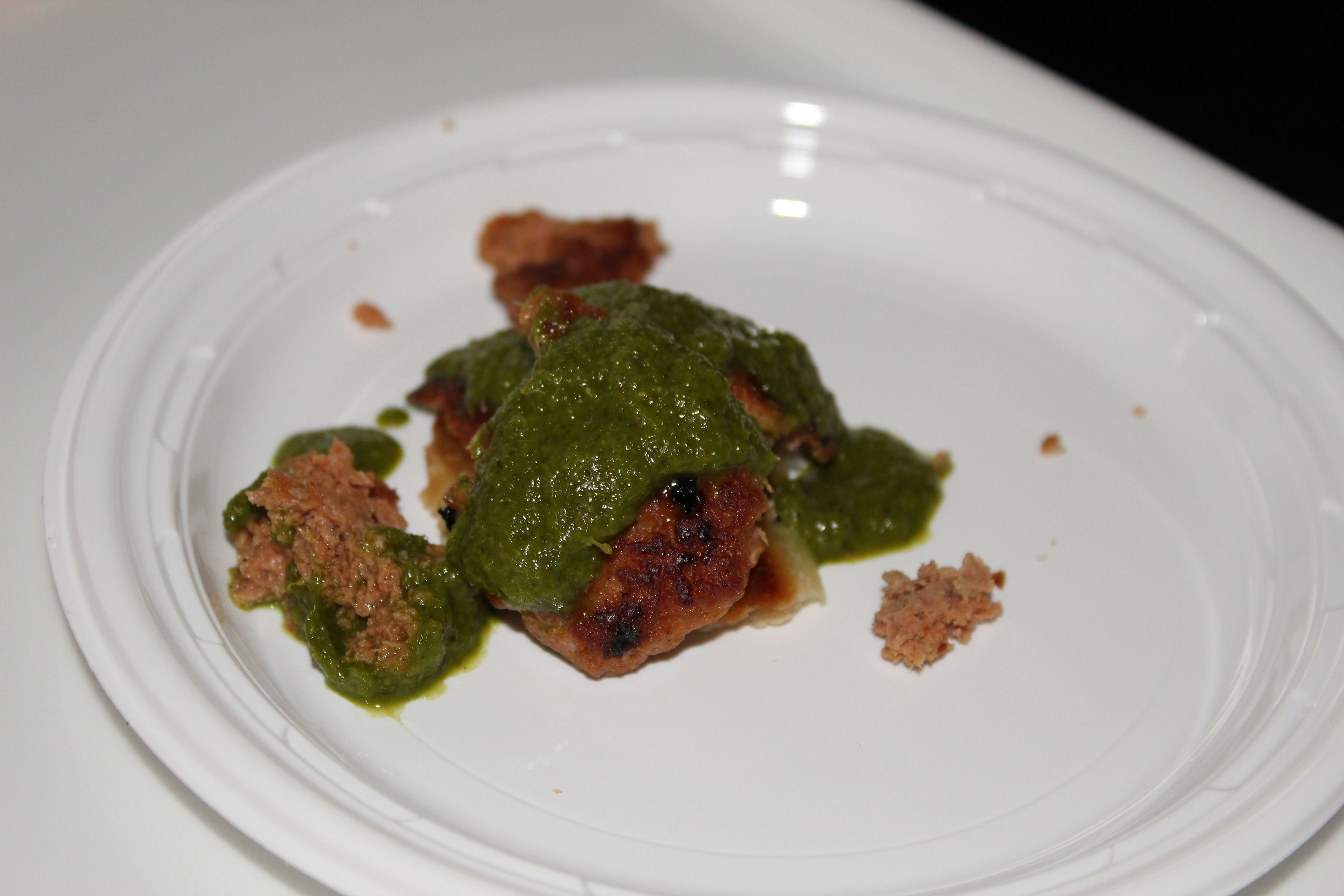 Serafina Upper West: "Ravioli Alla Salvia"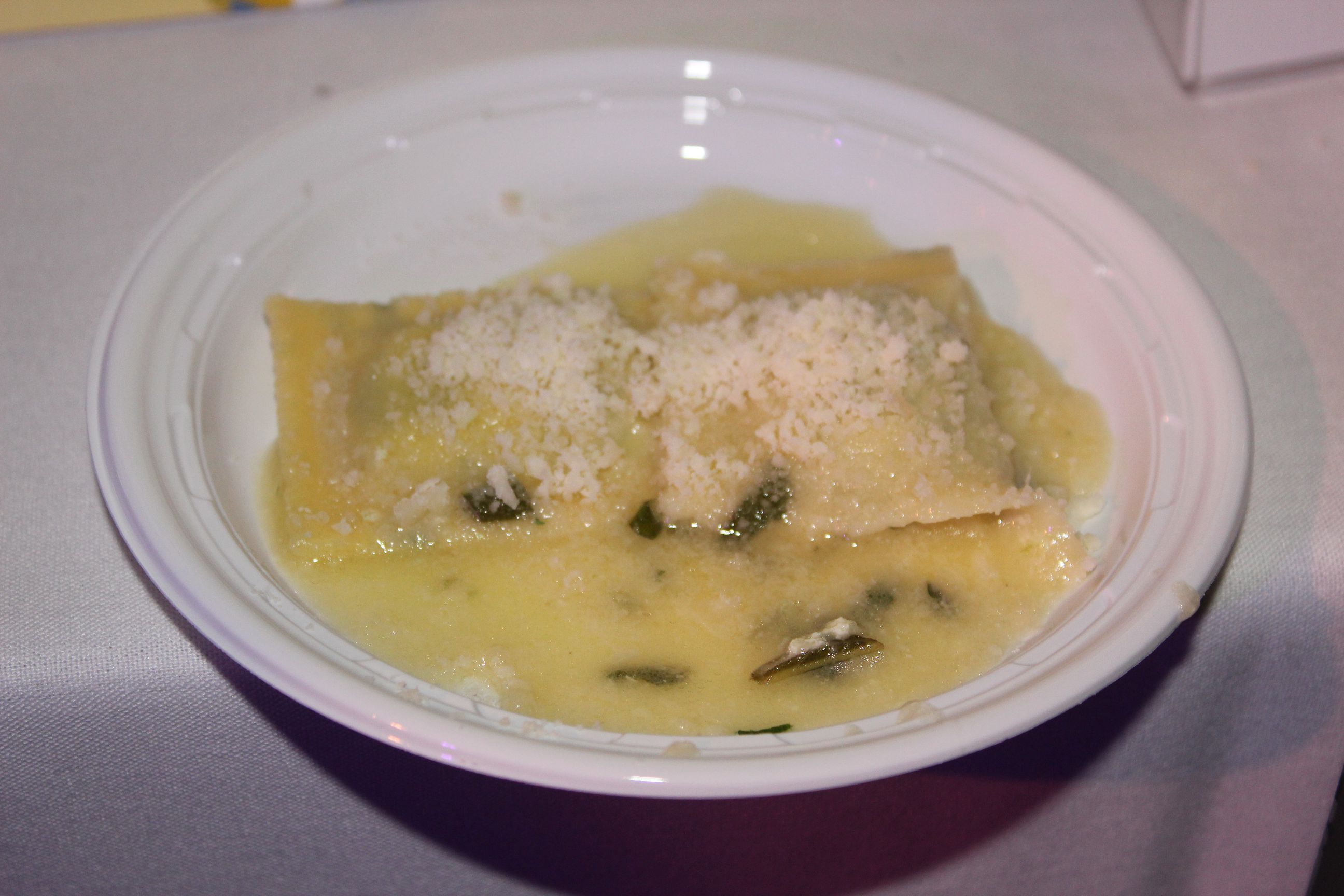 Bistro Citron: "Moules Aux Lardons" & "Moules Provencales"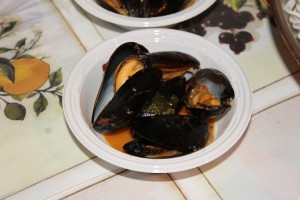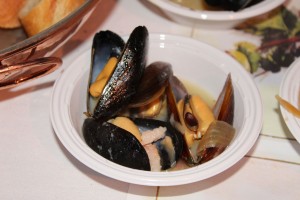 Pappardella: "Flocchi Stuffed with Cheese & Pear"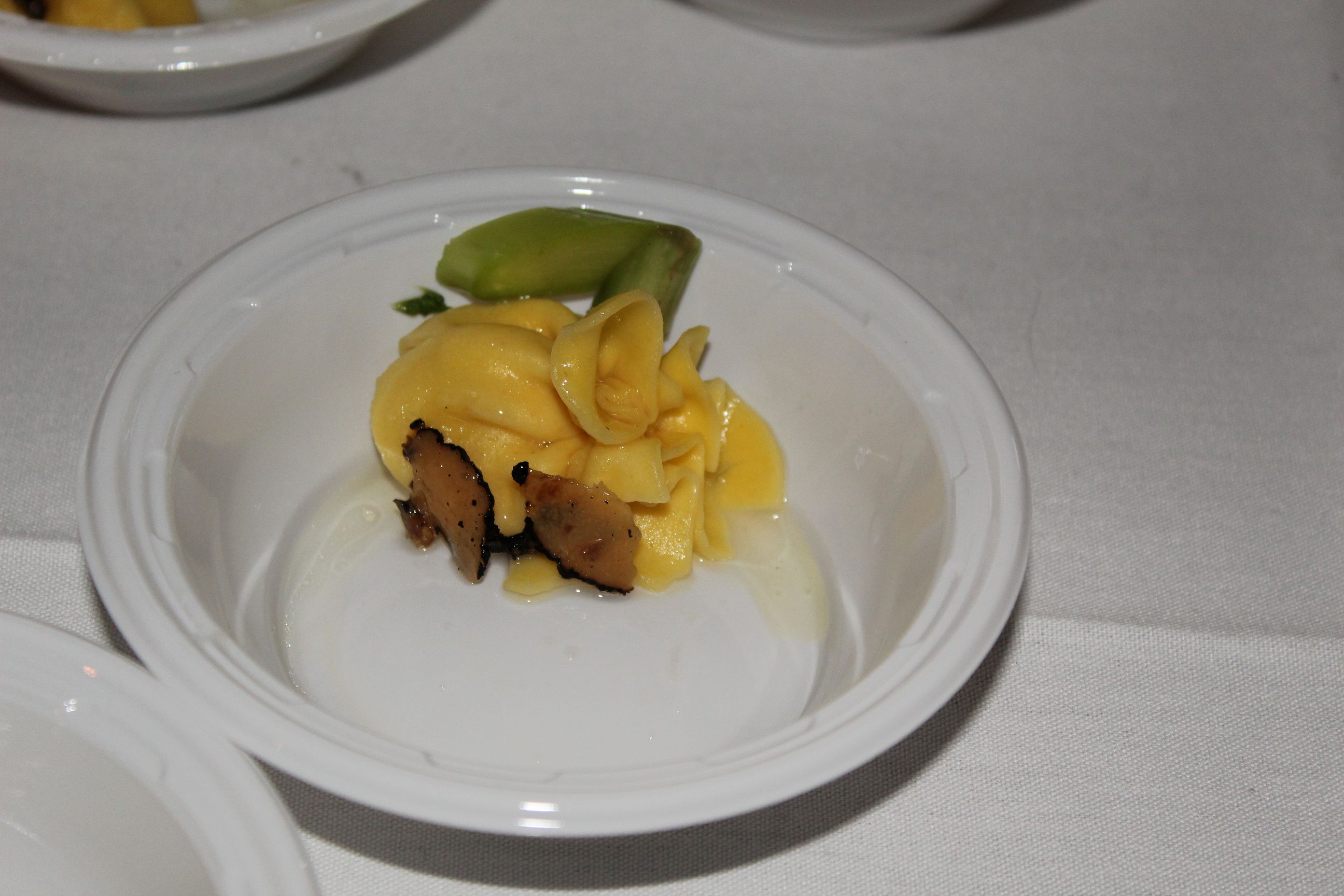 Savoury Indian Restaurant: "Spinach Palak Moong Chaat"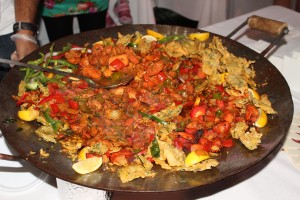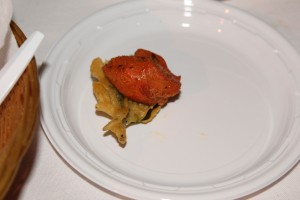 Bodrum Mediterranean Restaurant: "Lamb Tagine"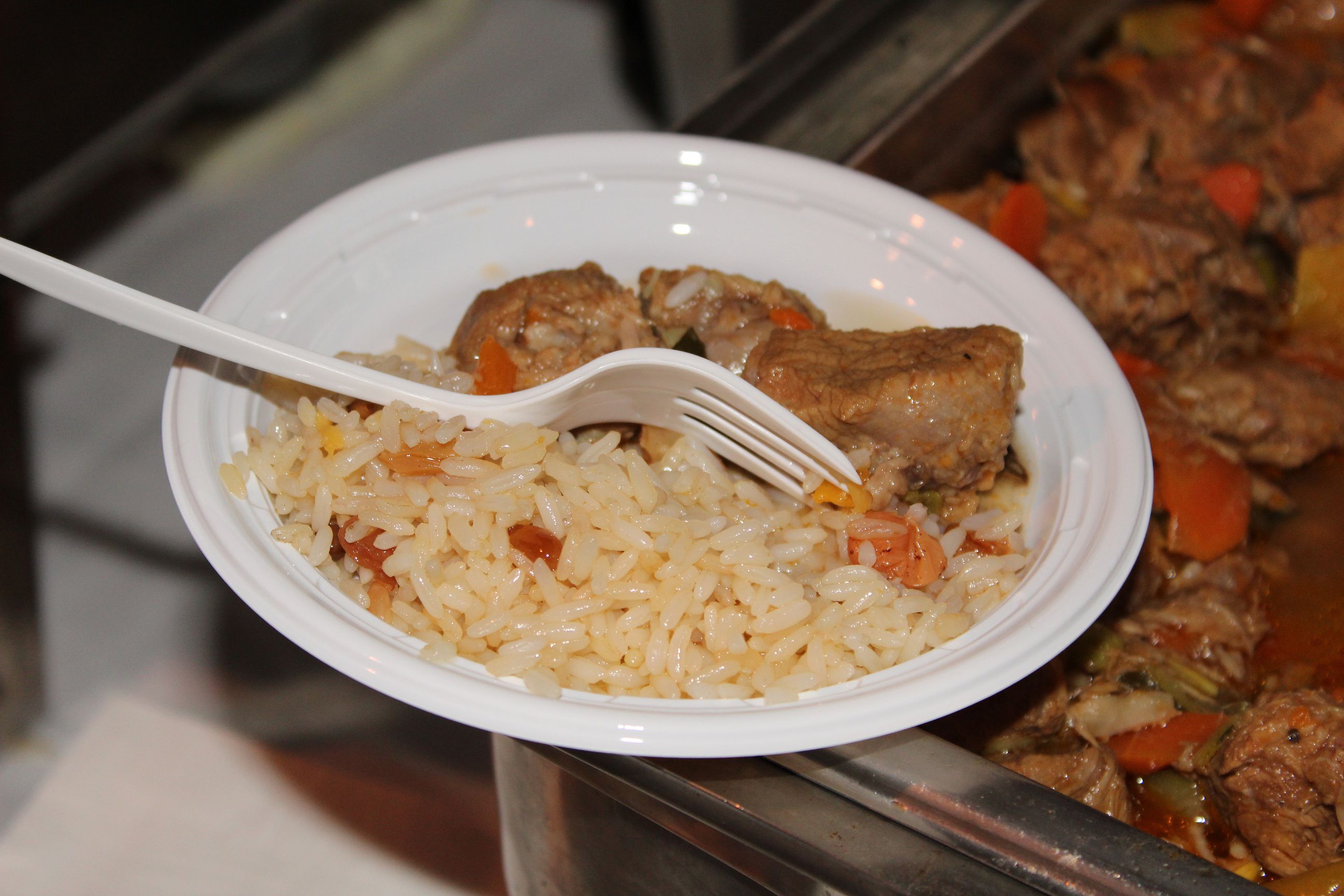 Shake Shack: "Surf 'N' Shack"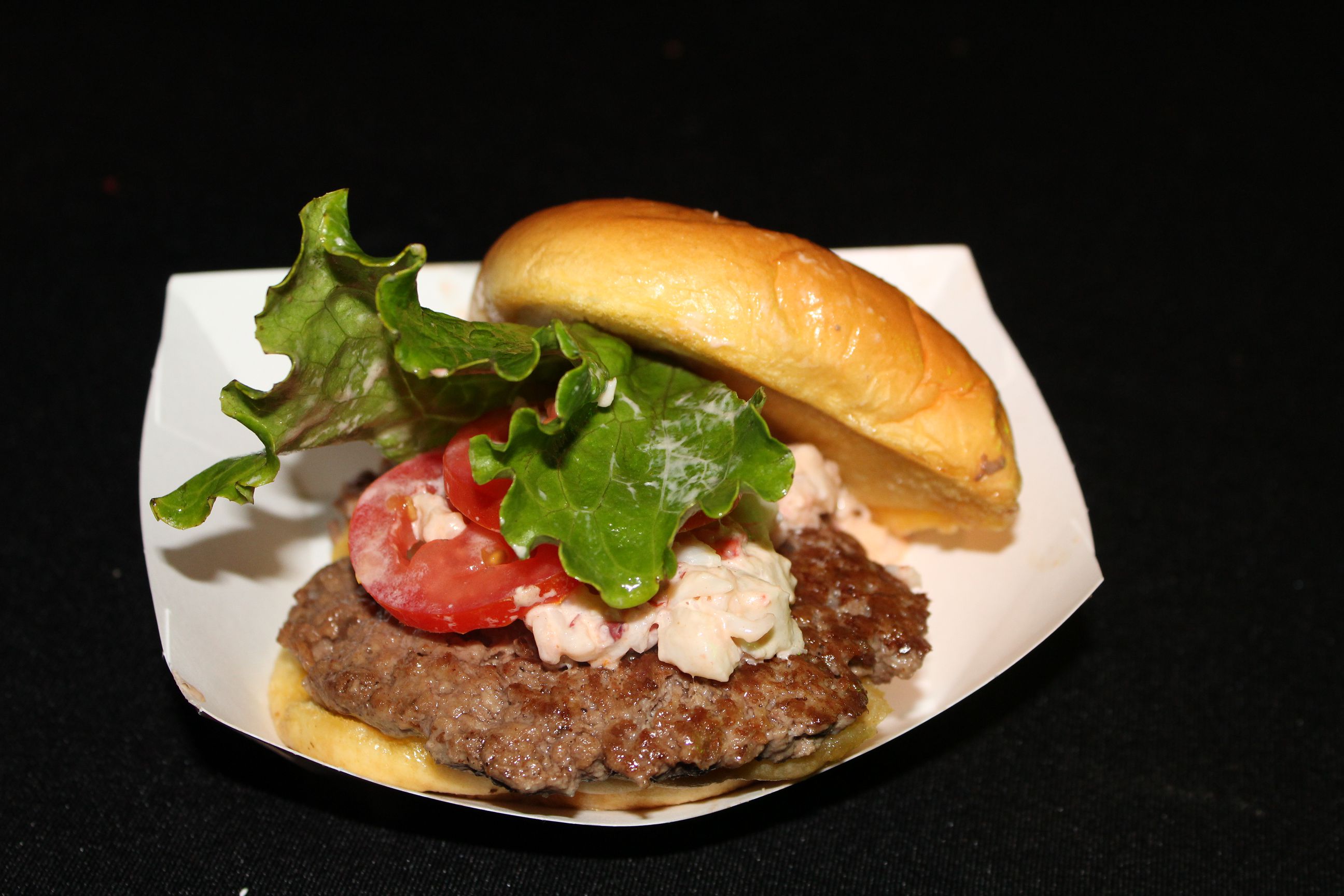 White Gold: "Whole Heritage Hog with Housemade Collards Kimchi"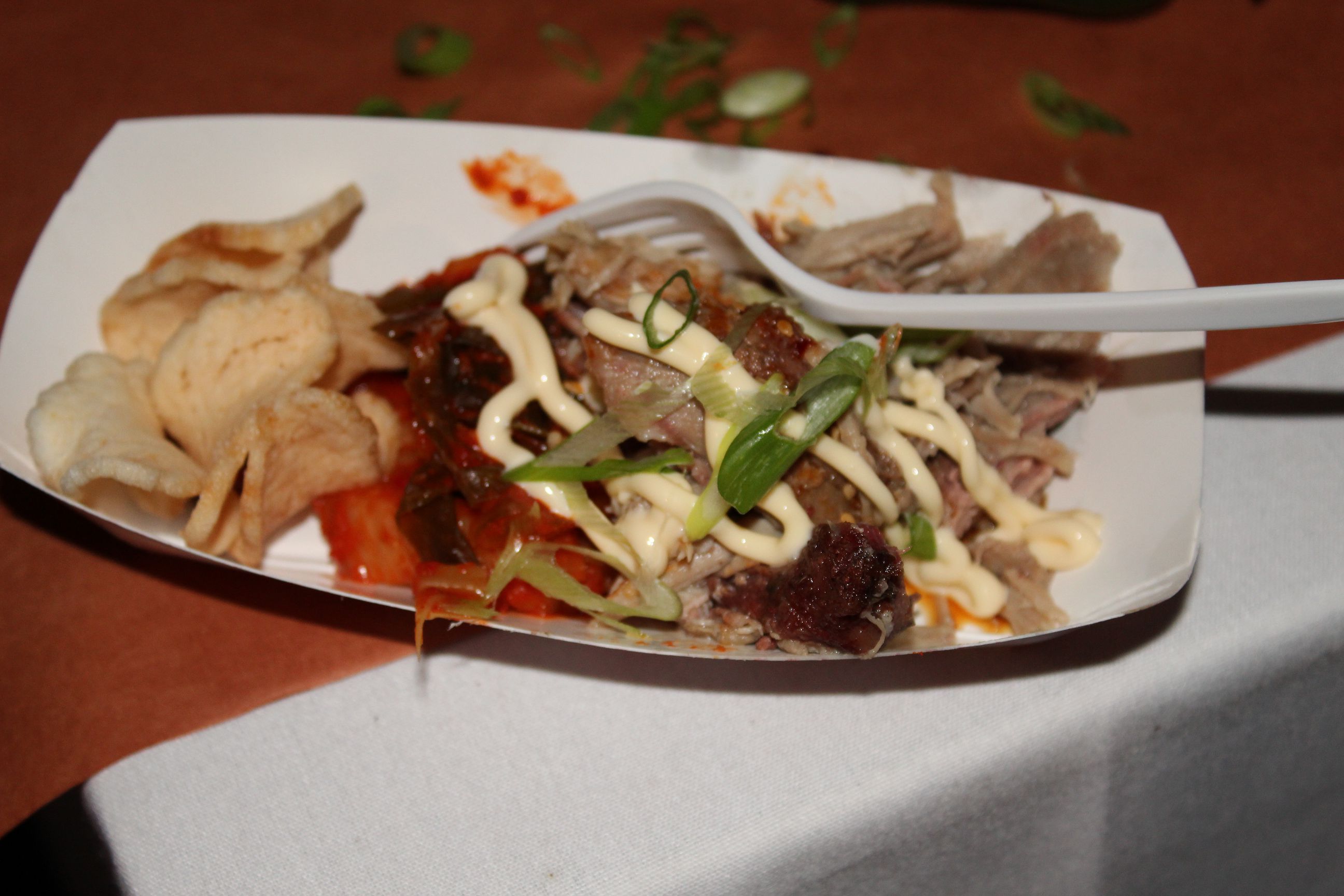 Virgil's Real BBQ: "Slow Smoked Pork Riblets"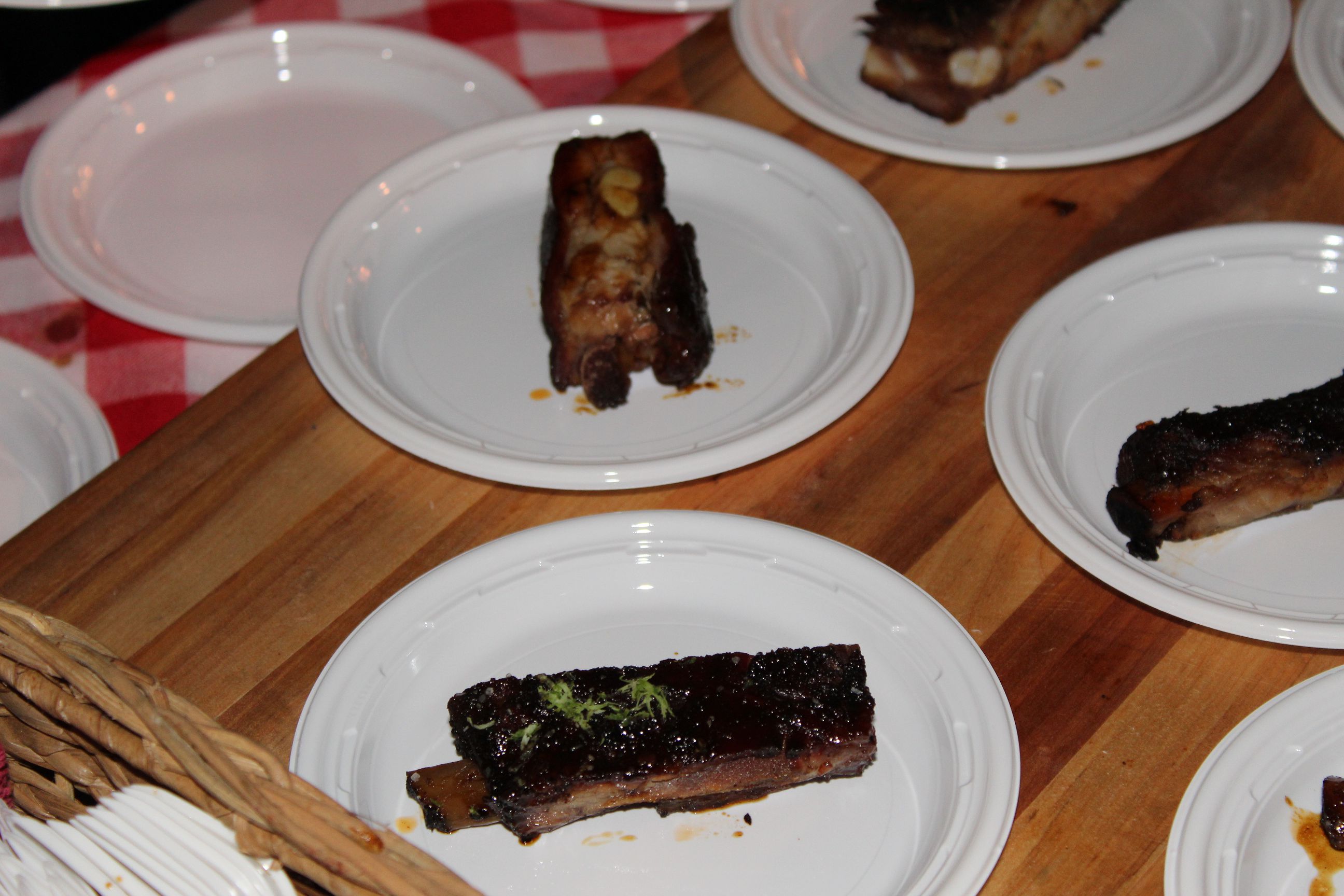 5 Napkin Burger: "The Crab Louis Burger"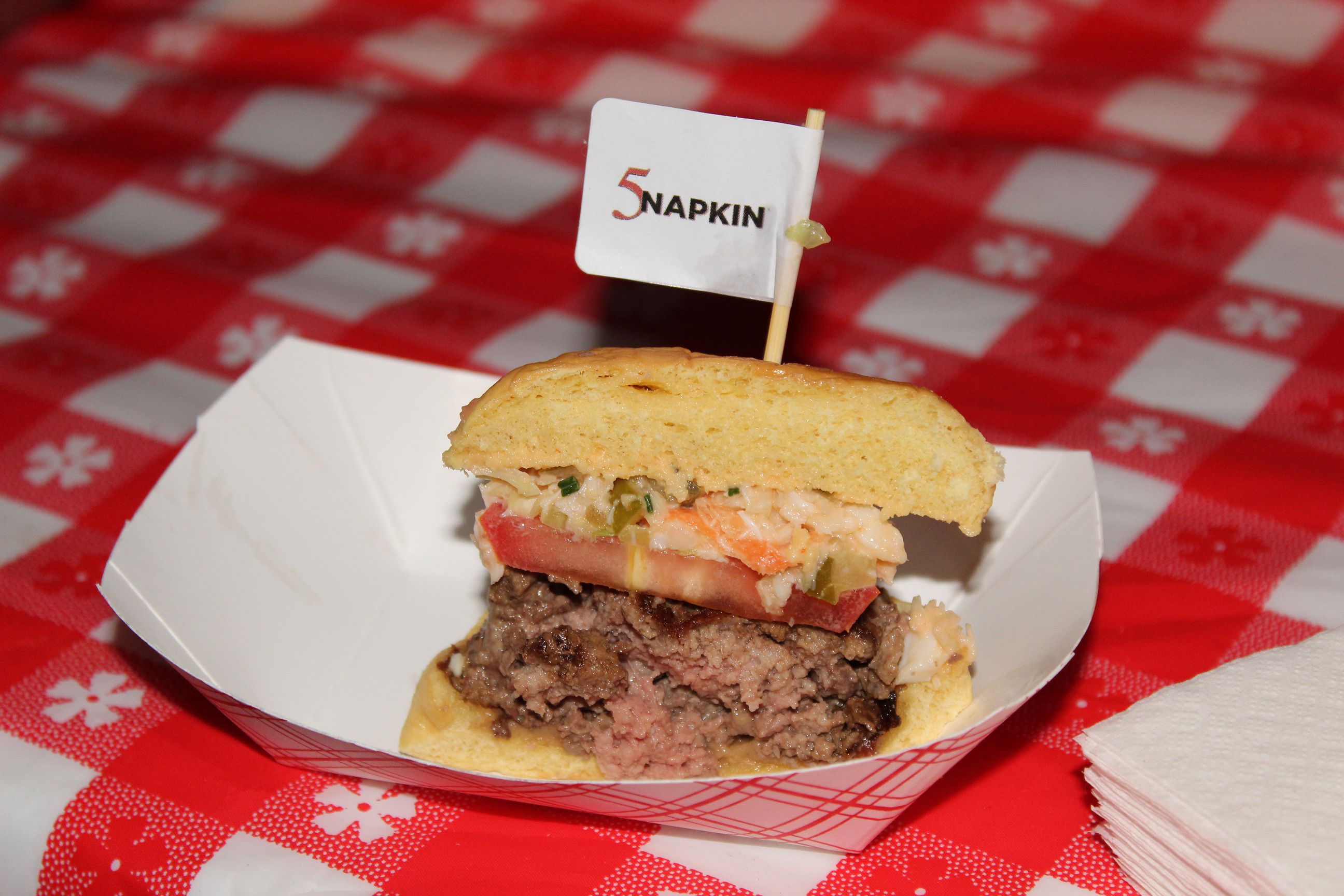 Playa Betty's: "Tac-O-Fella – Breaded Fried Oyster with Wilted Spinach, Chorizo"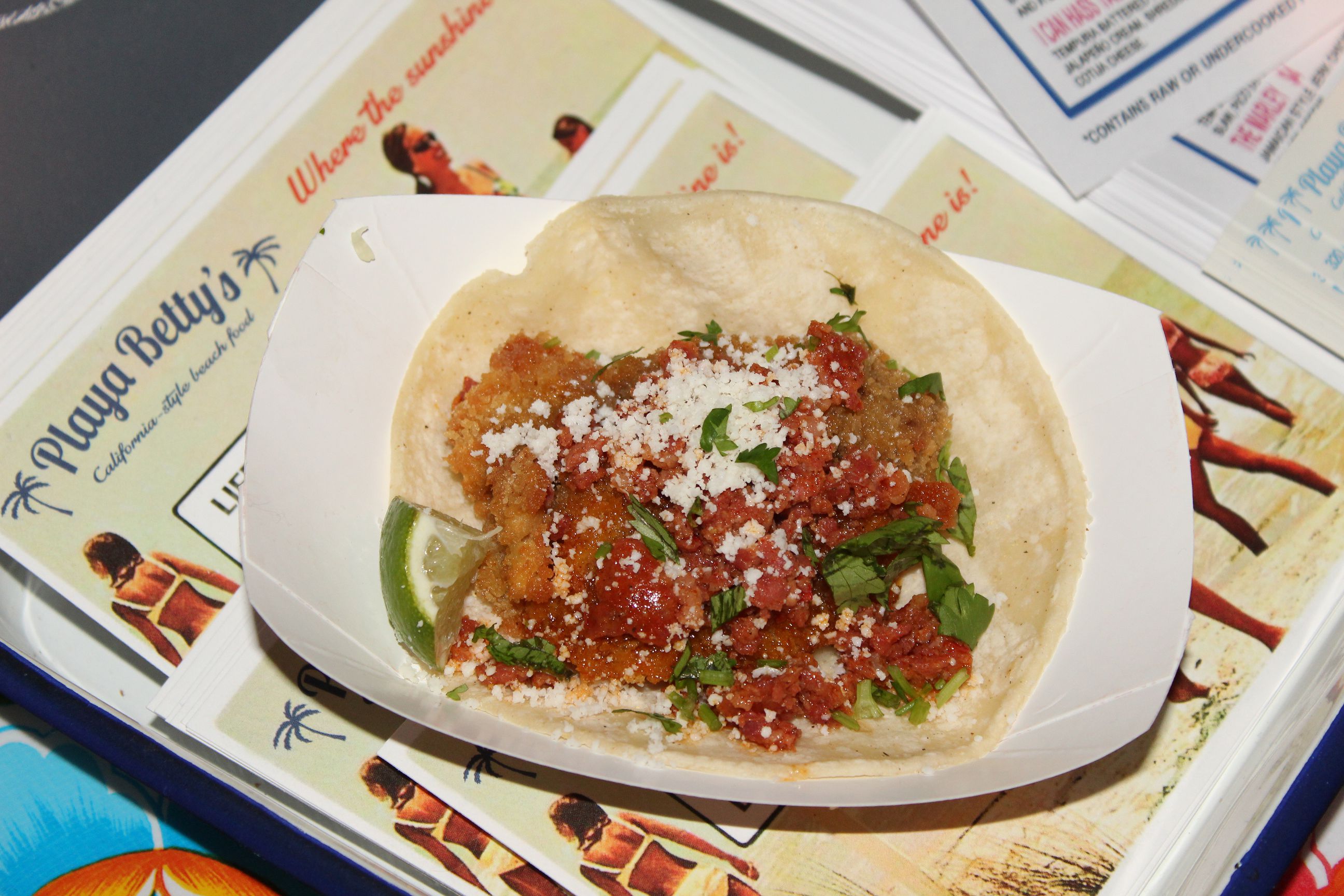 Big Daddy's: "Big Daddy's Roadhouse Chili"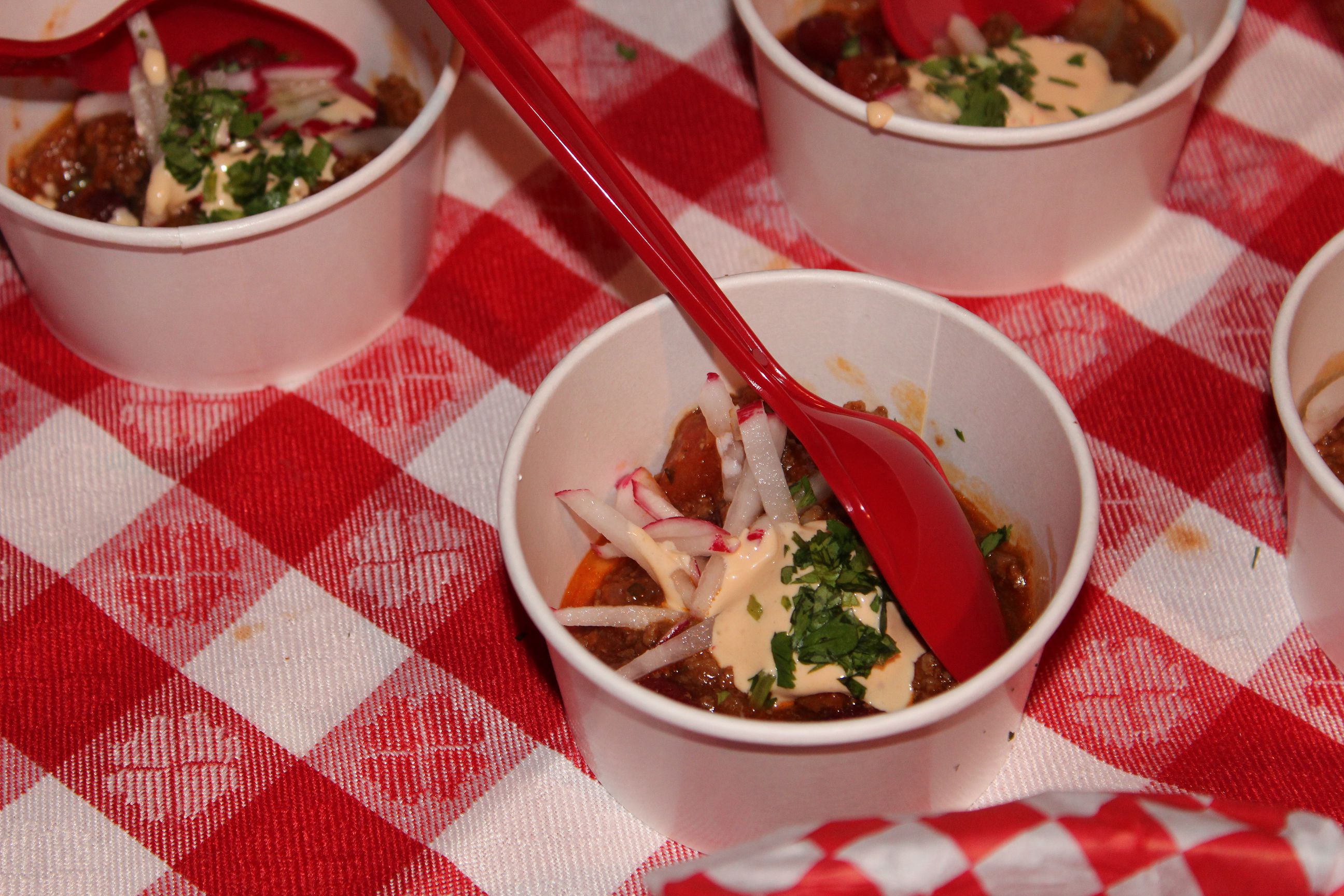 Birdbath Bakery: "Blueberry-Lemon Tart"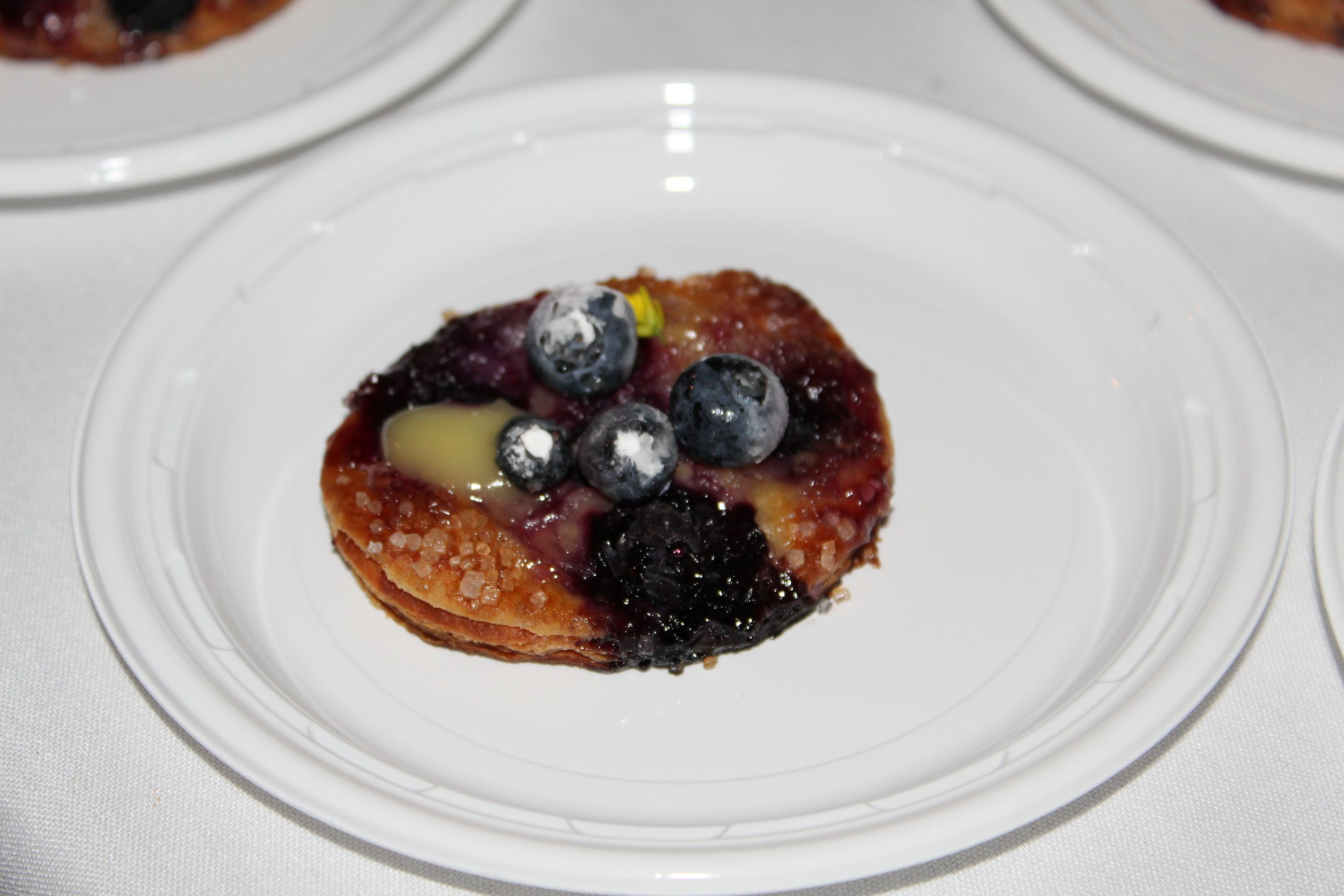 Good Enough to Eat: "Strawberry Butter and Biscuits"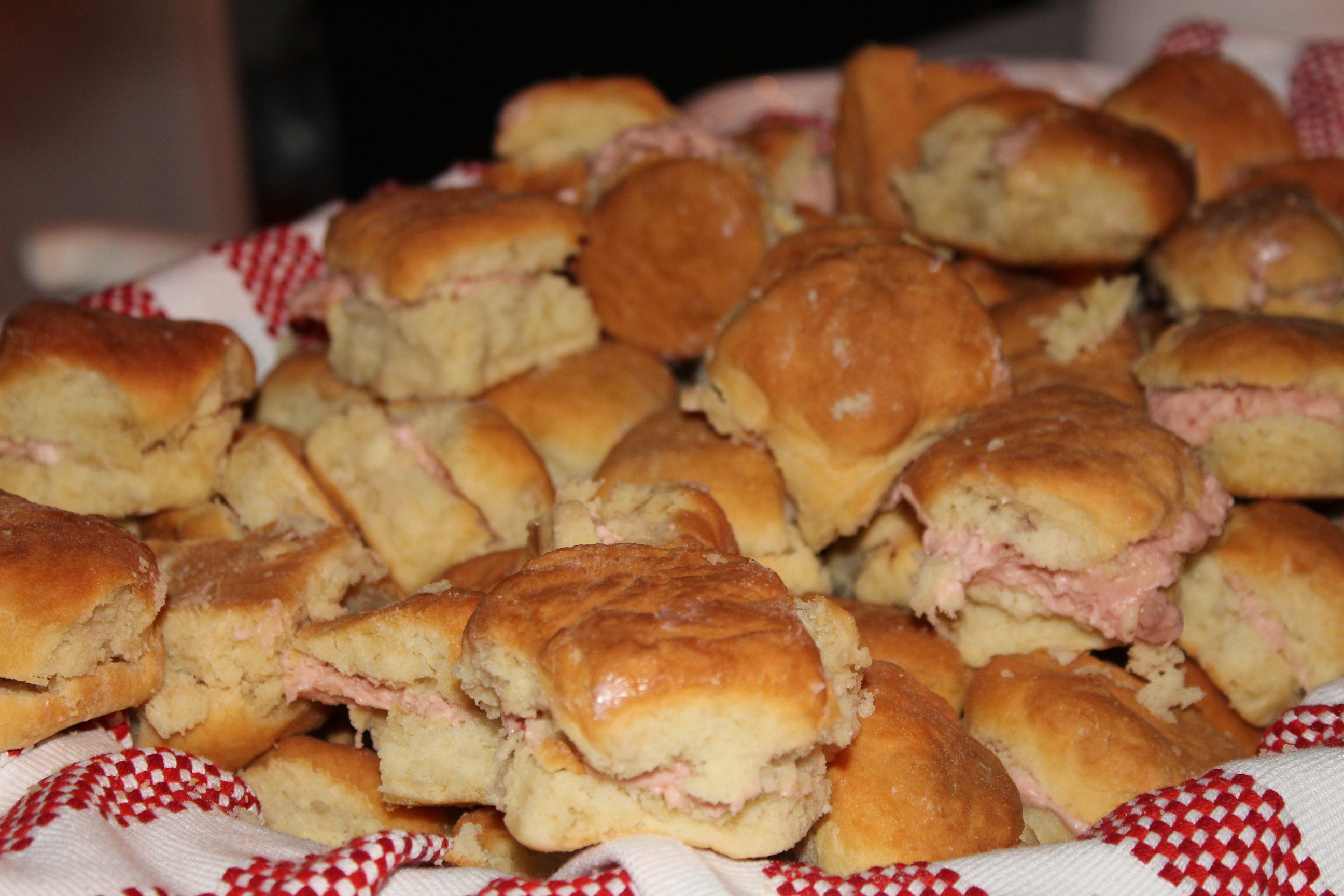 Isabella's: "Black Pepper Crusted Bacon with a Lobster Barbecue Glaze"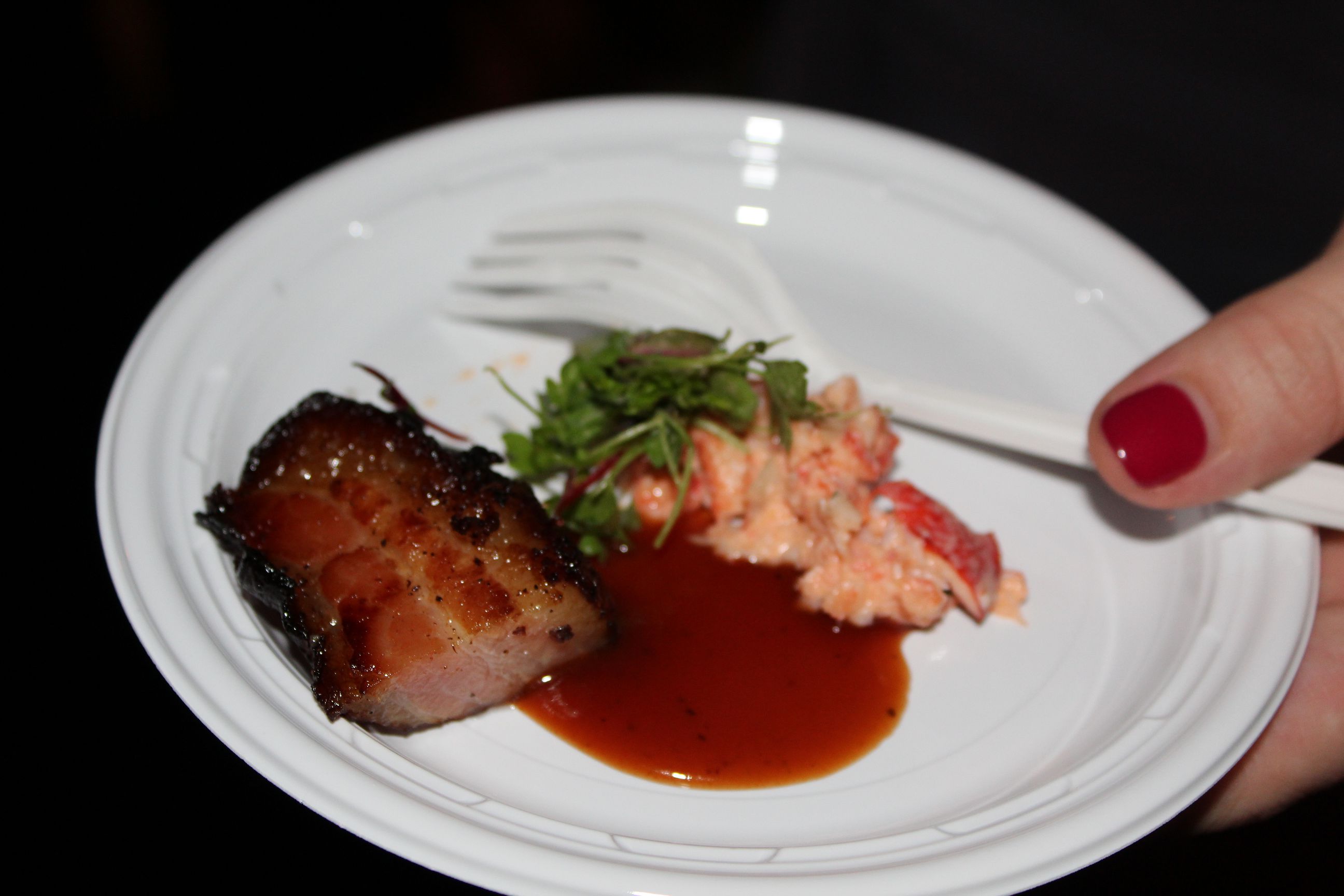 The Meatball Shop: "Jambalaya Meatballs with Tomato Sauce"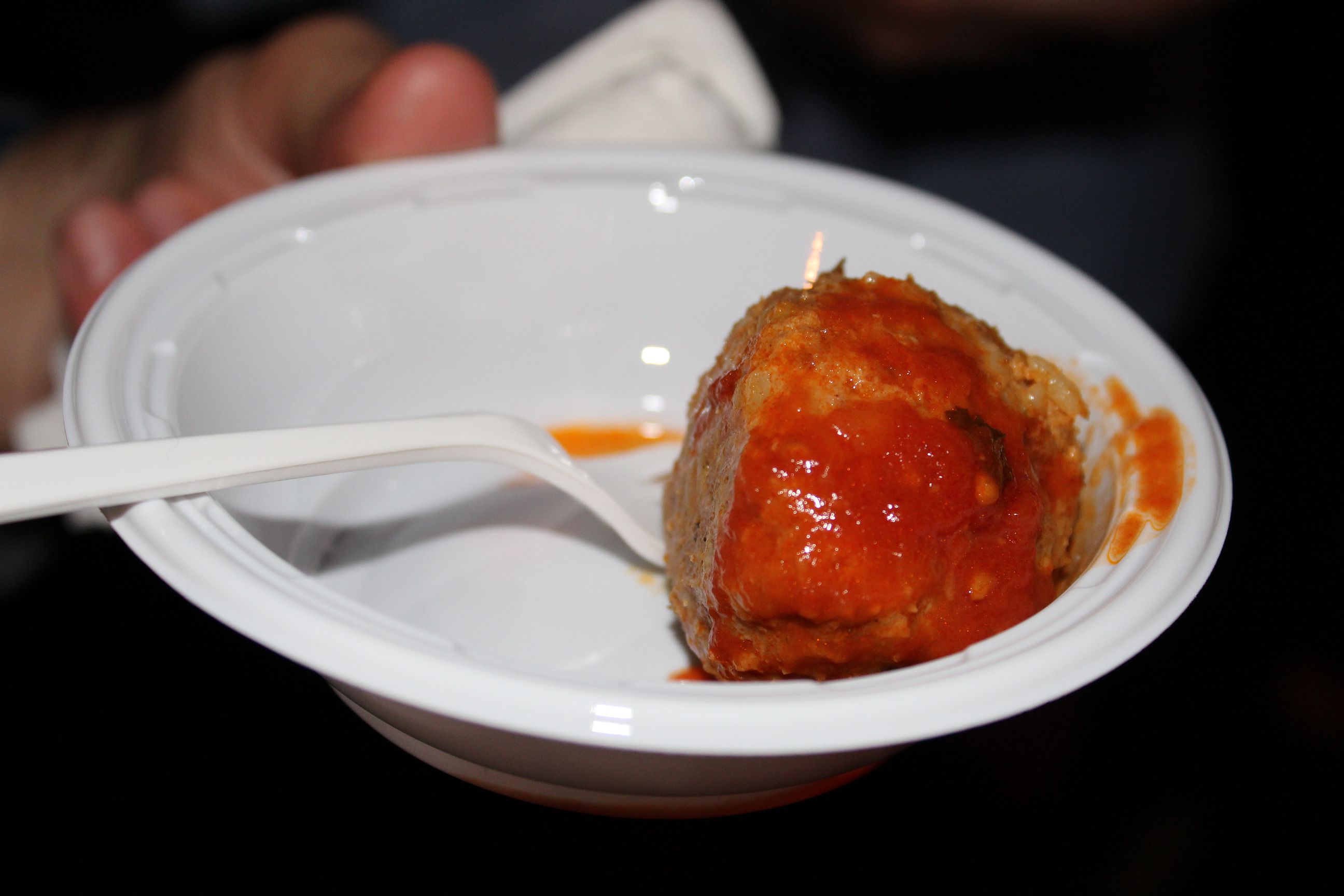 Urbani Truffles: "Truffle Pizza"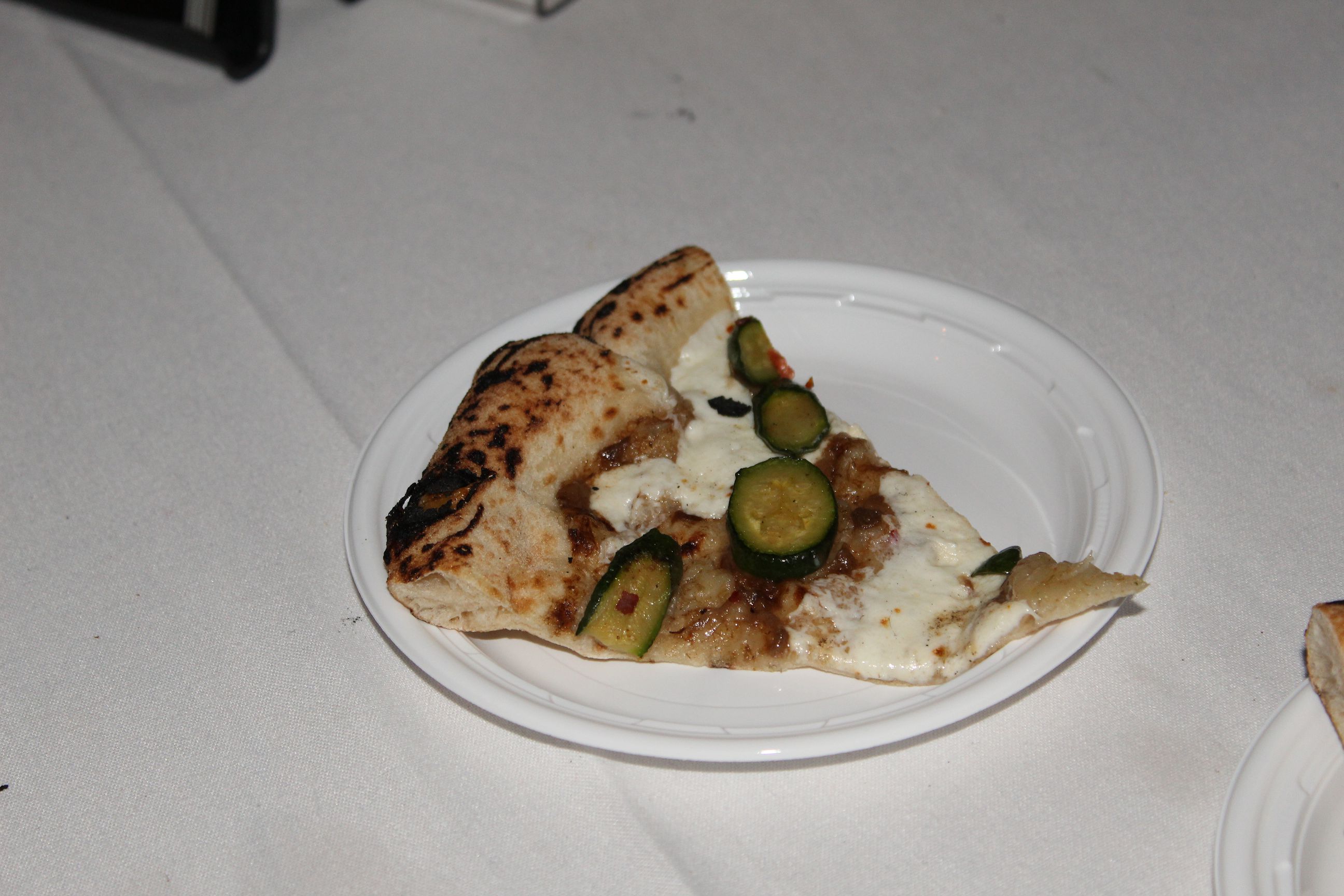 El Mitote: "Guacamole and Chips"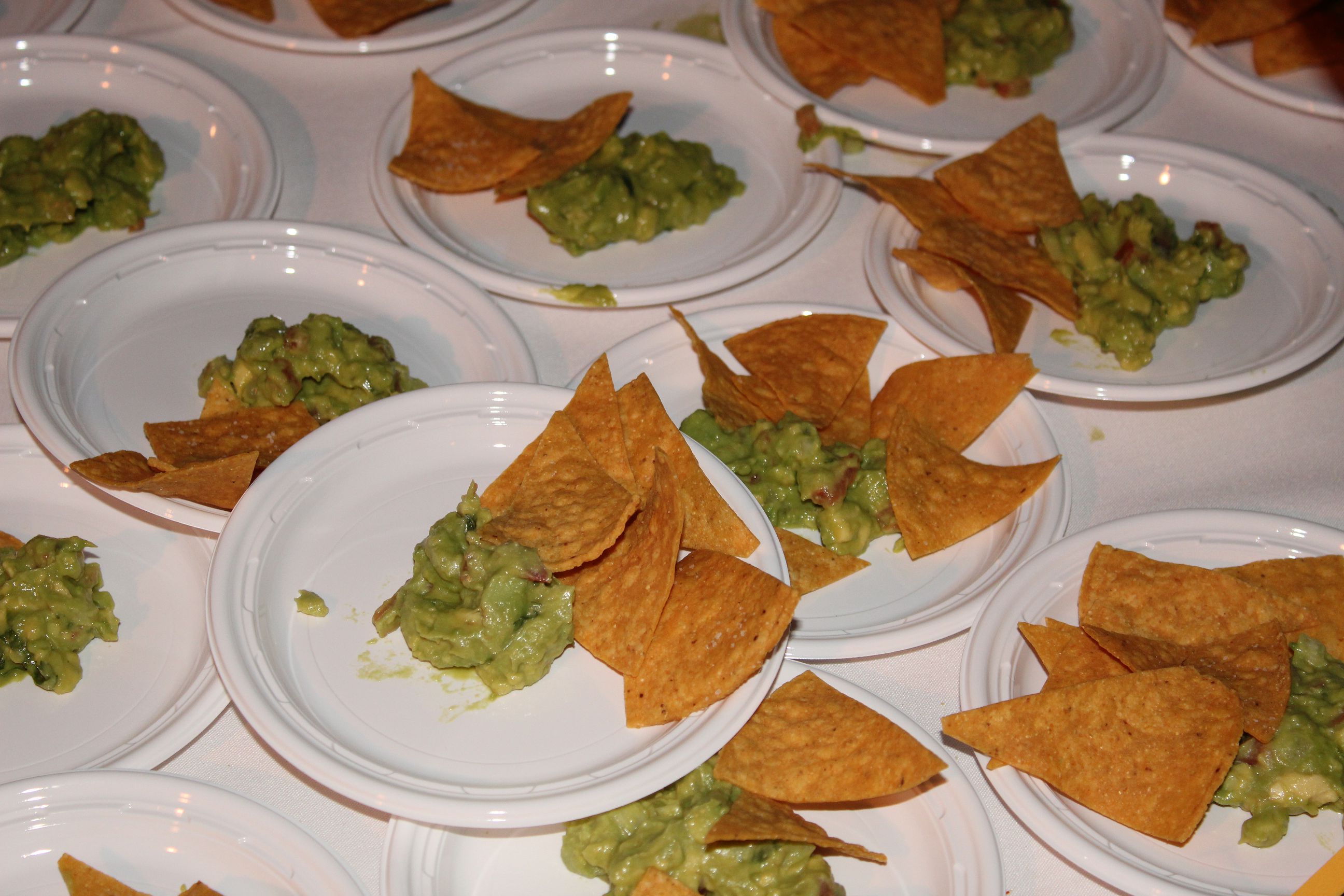 Cafe Frida: "Tiayuda Oaxaquena"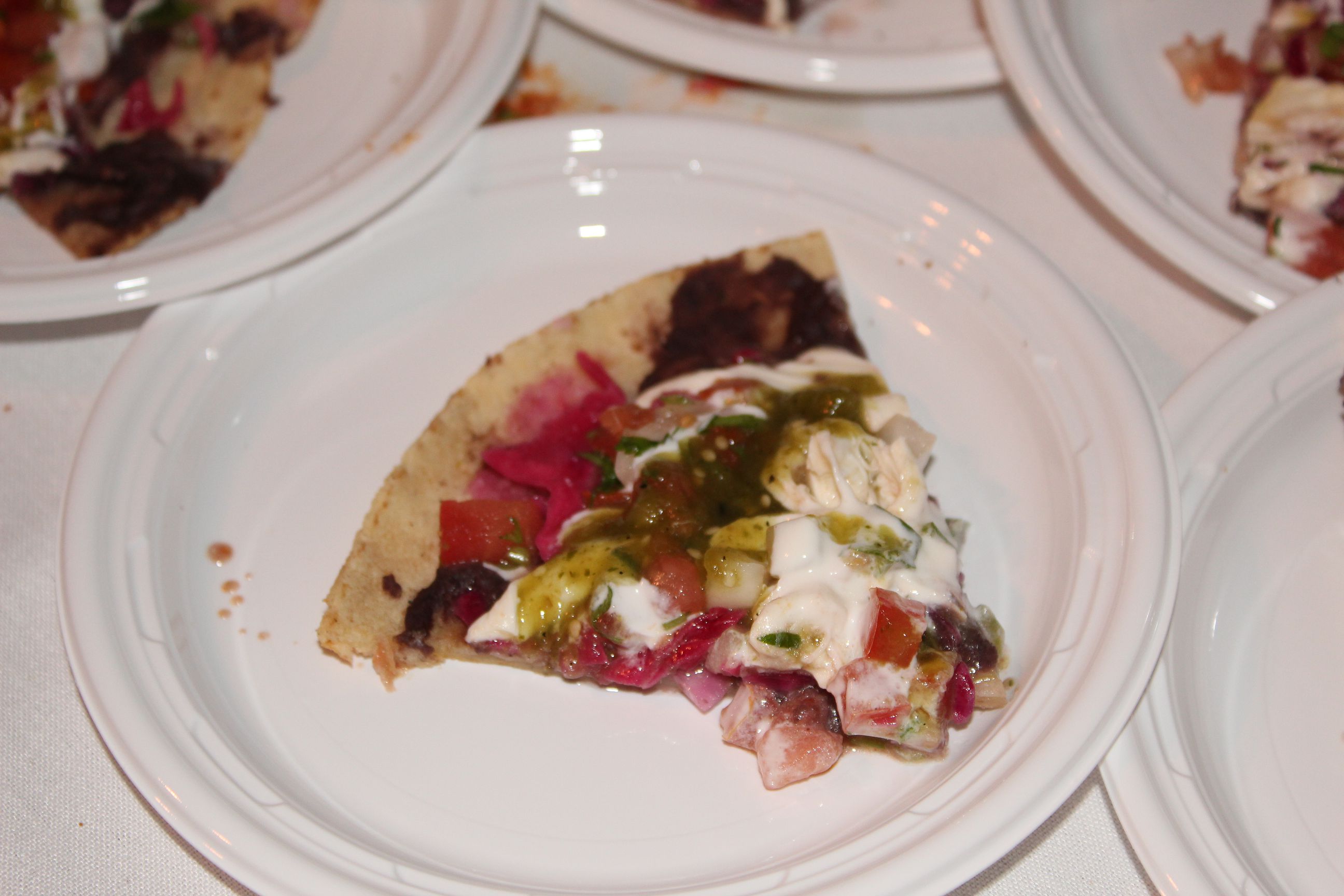 Firehouse: "Buffalo Boneless Chicken Wings"
Related Articles
Share
About Author
(1) Reader Comment