Blog: Housing Works - Taste of Home
SoHo's Housing Works Bookstore Café is stockpiled with a collection of donated books, movies and music, utilizing the help of volunteers and philanthropy to help raise money toward ending the epidemics of both HIV/AIDS and homelessness amongst New Yorkers. The inviting two-level venue welcomes the public to browse the selection of items and kick back for some fare in the comfortable fully-functioning café space. Wednesday evening however, the shop would close its doors to the general public while a handful of New York City chefs would set up makeshift kitchens right in the middle of the store, as part of an annual fundraising event to further the nonprofit group's many services.
Entitled "Taste of Home 2016: Home Cookin," a few hundred guests would gather over the course of three splendid hours to indulge in a conceptual array of dishes that these special chefs would cook for guests in their own home. With the bookstore backdrop and strings of lights hanging overhead, the cozy and laid back vibe added a unique ambiance to an evening rife with anticipation. With hosts New York Times food writer Sam Sifton, Top Chef Masters' Francis Lam and Food Network TV personality and local Chef Alex Guarnaschelli (Butter), the affair would receive its deserved fanfare, as attendees spent the early portion of the night mingling with the gracious and outgoing trio.
As the participating chefs finished setting up their stations, a cavalcade of dishes would be passed around the room courtesy of volunteers, with trays of "Sashimi and Fresh Fruit," "Canarditas Tostatas" and "Chicken Liver Mousse Stuffed Dates" curated by The Works Catering team to appease some of the earliest arriving guests. Bright wines from Ruffino and beers from Greenpoint Harbor Brewing Company also made any minimal wait more than manageable, while Dan Sabo's handcrafted cocktail recipes were put to good use by the friendly mixologists on hand. The "Por Mi Amante" meshed smoky La Nina Del Mezcal with salted strawberry syrup and lime juice to yield a refreshing warm weather drink, blending perfectly with the "Herbed Almond Ricotta and Strawberry" bite that we plucked from a staffer whizzing by.
Although the appetizers- as well as the plate of creamy cheeses courtesy of Saxelby Cheesemongers- were tasty, the main event dishes were understandably superior. Restaurants like Rebelle (Daniel Eddy), The Breslin (Christina Lecki) and Brooklyn Bread Lab (Adam Leonti) undoubtedly would draw the crowd of food-lovers to the unique event space, and the chefs would deliver in kind. Saucy and sticky pulled pork was stuffed between a halved white fluffy bao bun with Chef Andy Ricker's (Pok Pok NY) delectable "Mantou Muu Wan." Seasoned just right, tender clumps of salted pork and scallions stained the otherwise eggshell colored loaf with a nicely tangy brown glaze with every one of our three bites leaving us wishing the serving size were multiplied. On the lighter side, an equally but intensely flavorful dish from La Vara's Chef Alex Raij sat just a few steps away. The diminutively sized red "Piquillo Peppers" were incredibly fresh with their insides stuffed with salted cod, pairing brilliantly together despite the serving's relatively simple looking appearance.
It seems that no food-focused website has been complete in recent months without mentioning Brooks Headley of Superiority Burger or Erik Ramirez of Williamsburg's Llama Inn- so it was nice to see both restaurants in attendance during Wednesday night's festivities. Though Superiority Burger is known for perhaps Manhattan's finest veggie burger- evidenced by the long wait times for entry into their small East Village location- it was their "Seared Vegan Banana Bread" that was surprisingly decadent. The temperature blend between the heaping scoop of sour cream gelato and the soft but piping hot banana bread was reminiscent of an inventively made sundae, replete with a quick hardening 'magic shell' of olive oil and chocolate sauce. And Chef Ramirez's equally unique "Quinoa" dish mixed a subtle banana mayonnaise with hunks of avocado, bacon and almonds for a far more hearty- and more delicious serving- than any of us were anticipating.
To cap off the event, the hosts took turns addressing the assembled crowd and extolling the virtues of the Housing Works organization. Guarnaschelli, to her credit, is a wonderful orator, speaking seemingly off-the-cuff as she candidly recalled her upbringing in a different sort of New York, when HIV and AIDS went from disease to an outbreak. Her remarks reminded all of us of the importance of advocacy and education, and the imperativeness of our support of Housing Works. In all, the 2016 "Taste of Home" was a huge success not only for the chefs and the attendees, but also for the organization, who made strides to increase their awareness during a particularly memorable evening, right in the space of their Bookstore Cafe.
- Jane Van Arsdale
Food Highlights from Housing Works "Taste of Home" 2016

Andy Ricker, Pok Pok NY: "Mantou Muu Wan"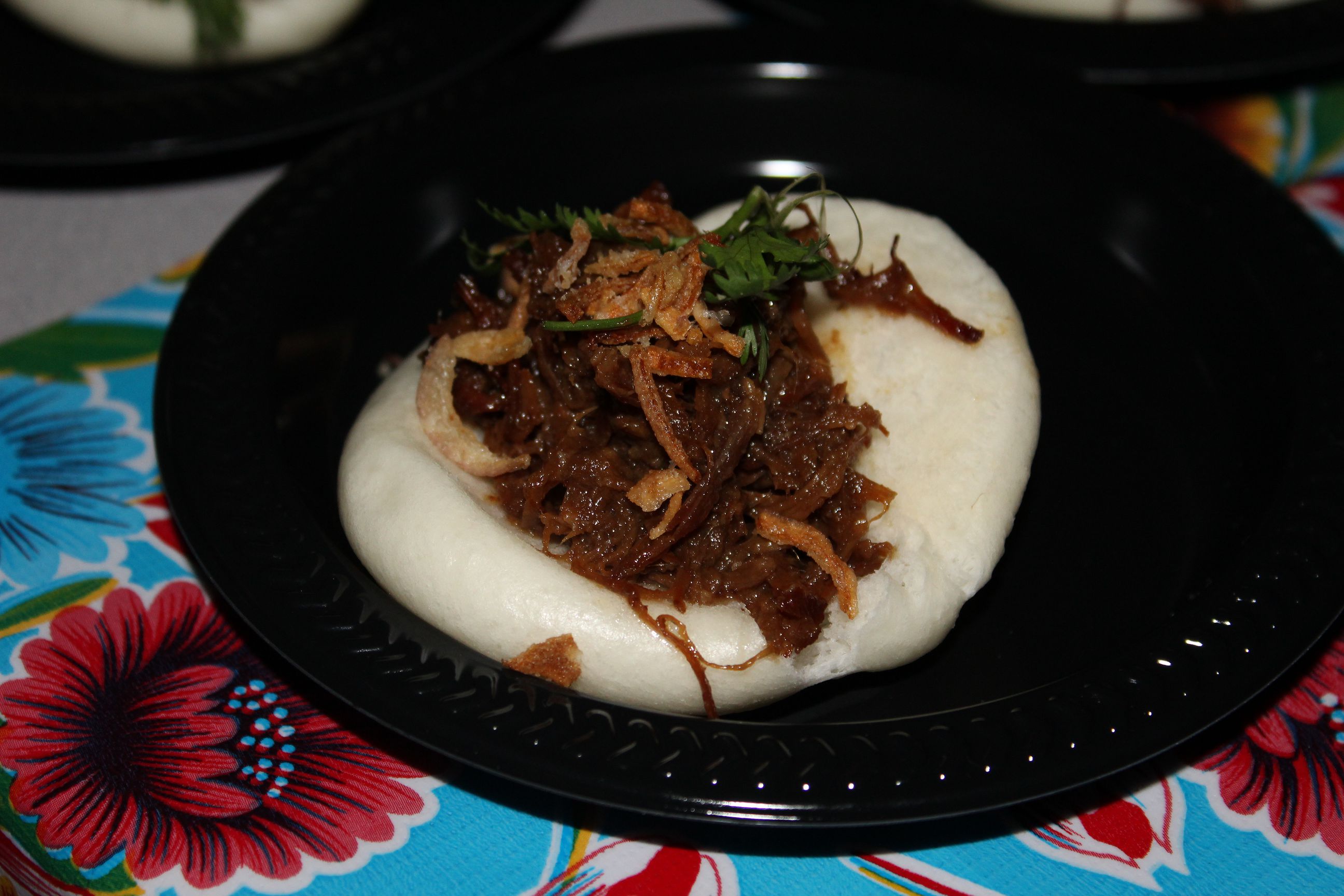 Christina Lecki, The Breslin:  "Not Bologna Again"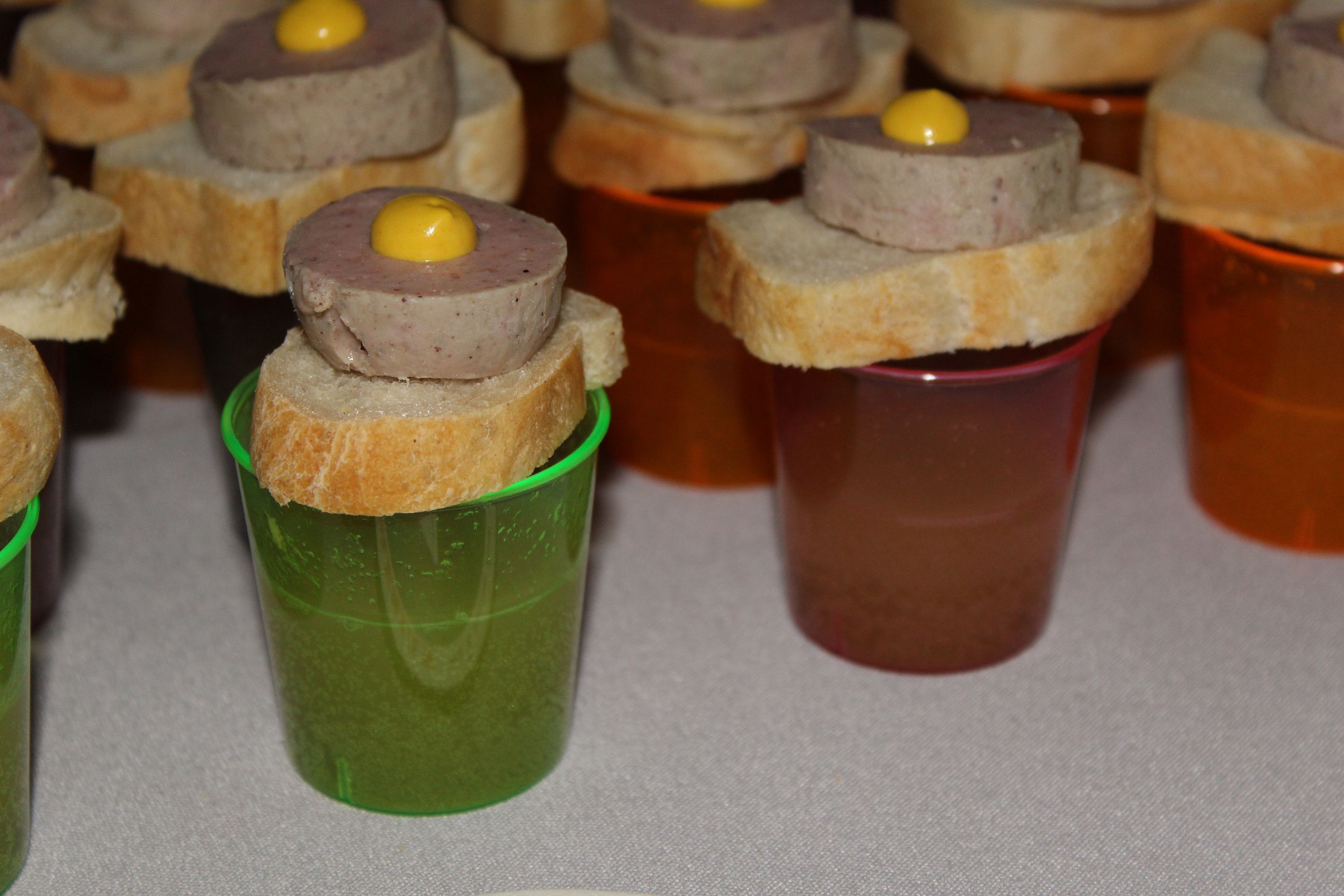 Daniel Eddy, Rebelle: "Taboule Salad, Feta Cheese, Smoked Olives"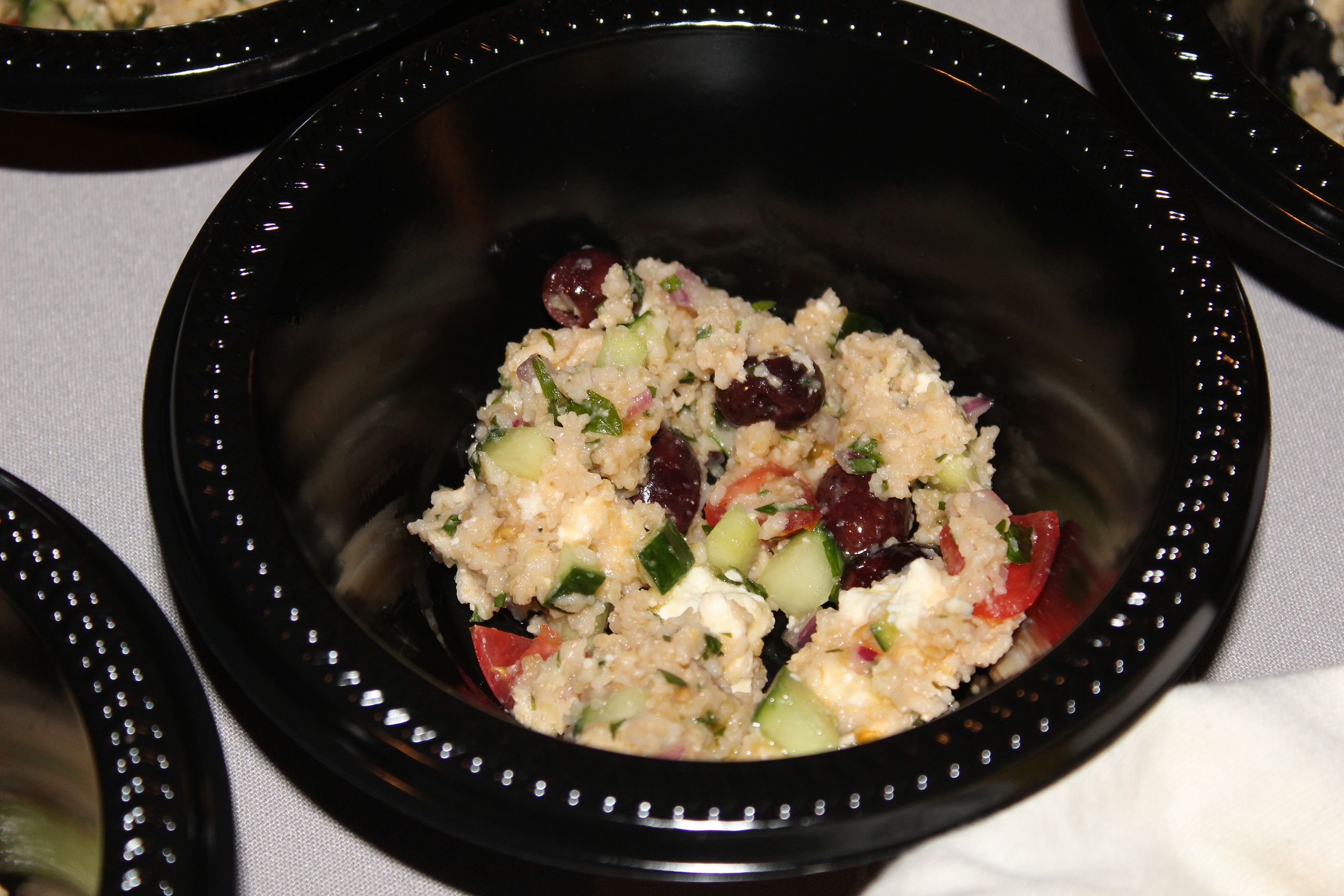 Alex Raji, La Vara, El Quinto Pino, Tekoa: "Piquillo Peppers Stuffed with Cod"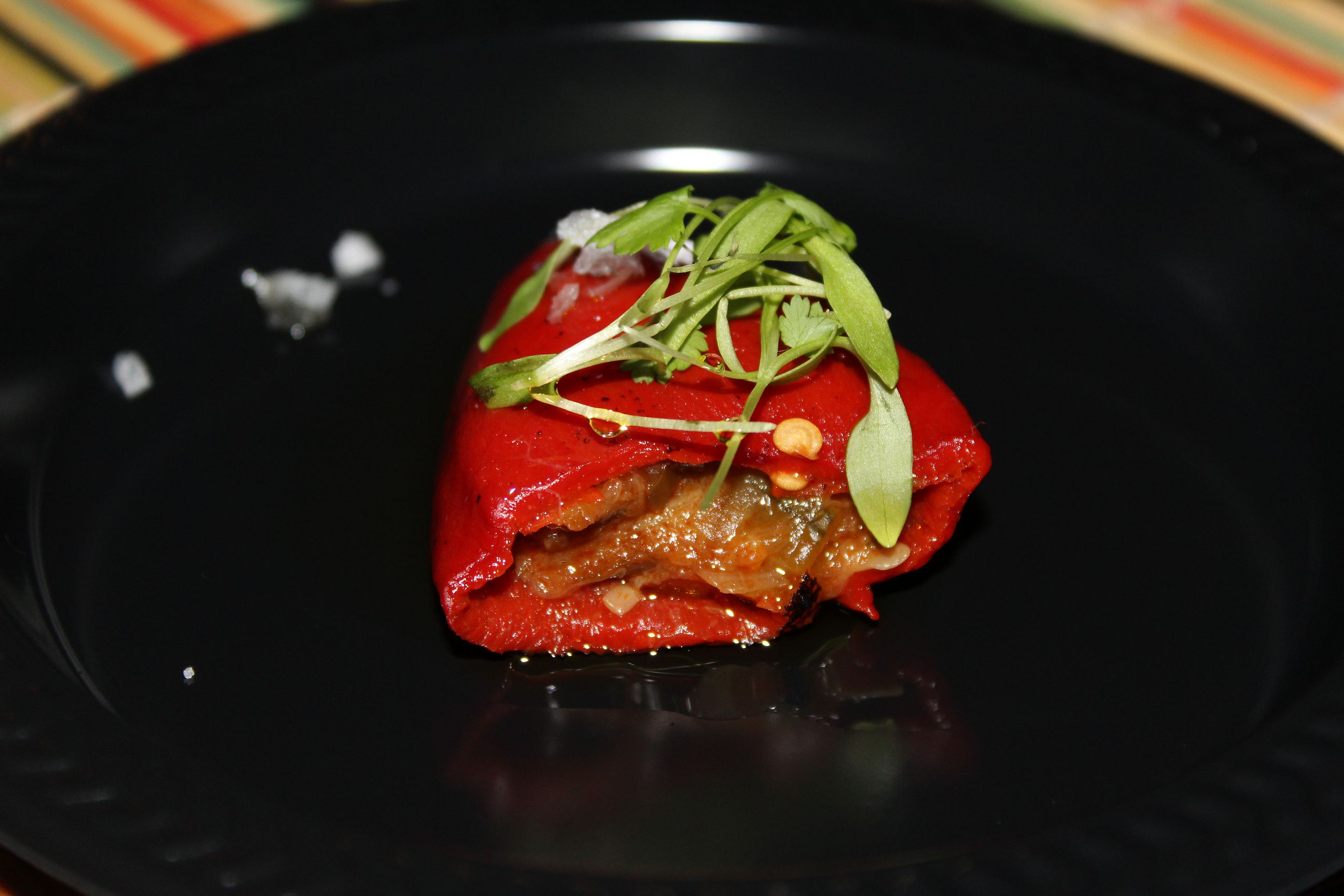 Adam Leonti, Brooklyn Bread Lab: "Cold Pizza"
Erik Ramirez, Llama Inn: "Quinoa with Banana, Avocado, Bacon and Cashews"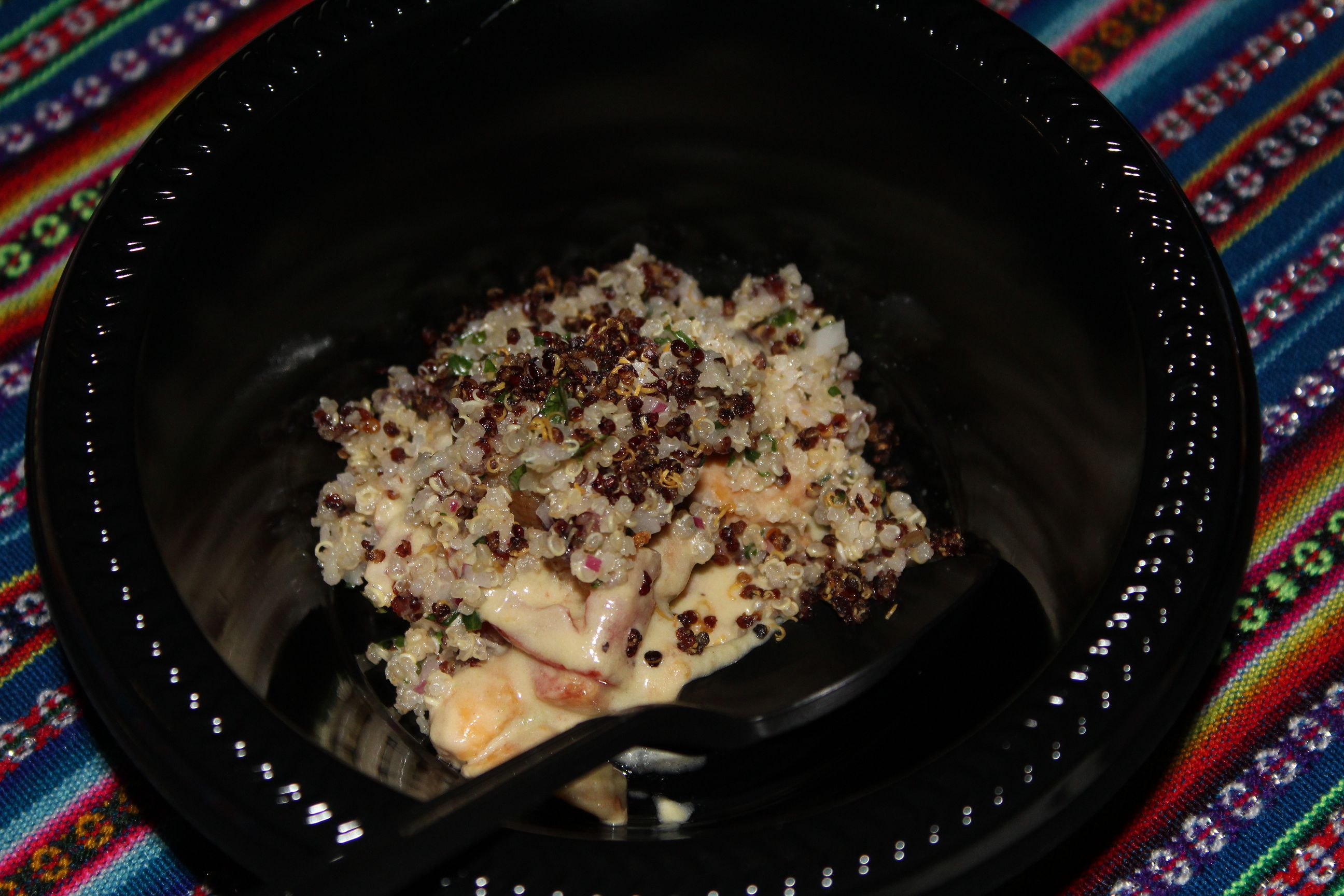 Brooks Headley, Superiority Burger: "Warm Griddled Vegan Banana Bread with Magic Shell"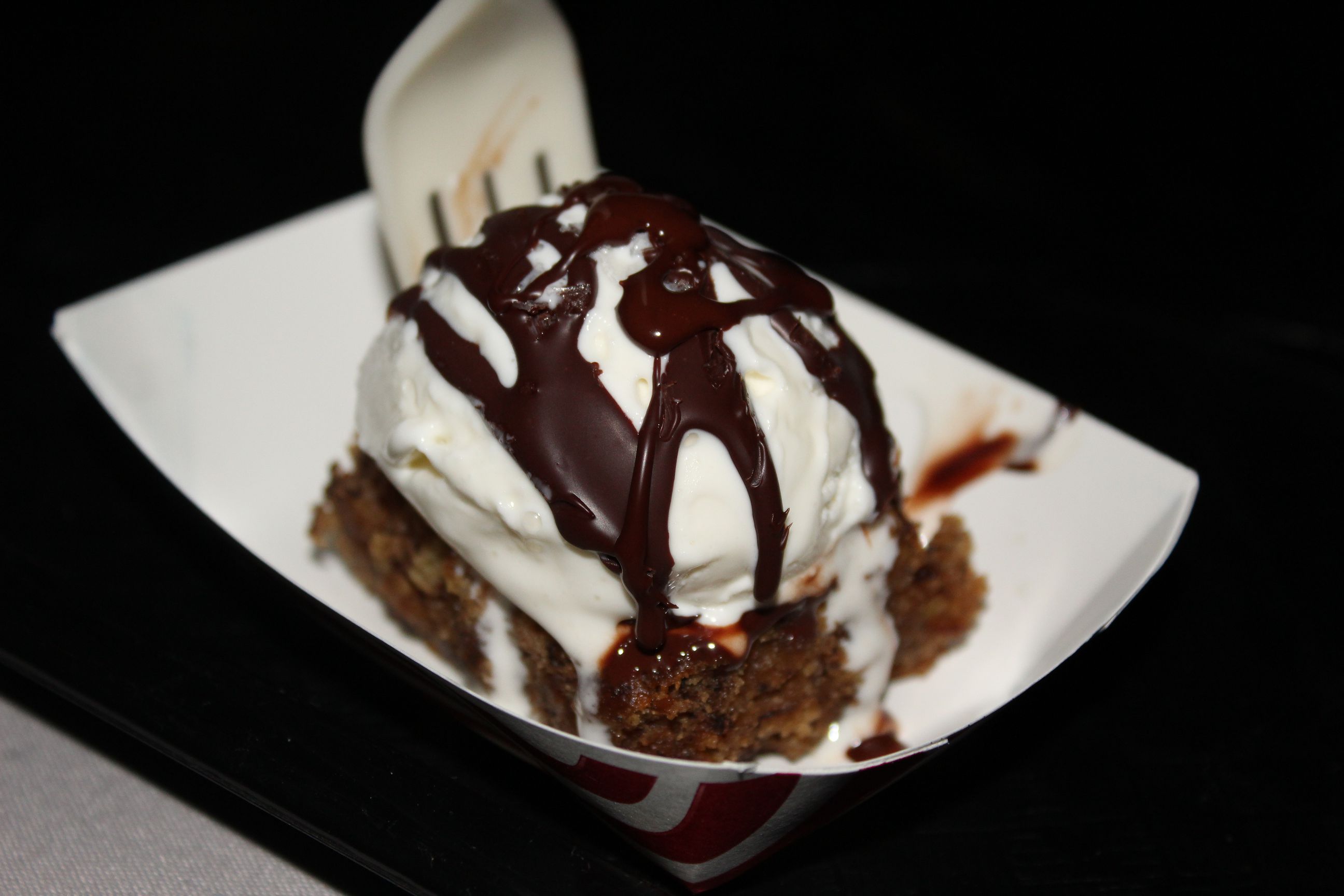 Related Articles
Share
About Author
(0) Readers Comments