Blog: Edible Brooklyn Uncorked 2016
Though pairing great wines with great food is hardly a novel concept, managing to pull off an event assembling solely local vineyards with entirely local restaurants is a different animal altogether. With such an undertaking in mind, the folks at Edible Brooklyn once again sought to outdo themselves on Thursday night with the 2016 return of 'Brooklyn Uncorked.'  A few hundred guests filed into the rustic interior of 26Bridge in the heart of Dumbo, just minutes outside of Manhattan, where a few dozen restaurants and wineries would become partners of sorts, delivering a delicious array of flavors to the awaiting mouths of eventgoers. It would all be fair game during the course of the spirited evening- from cheeses to pates, breads to fish- heck, even soups to nuts- over three fun-filled hours of literal wining and dining.
26Bridge has proven to be an ideal host venue in recent years, especially during the early hours of a weeknight when plenty of natural lighting makes its way into the space from both the front of the house and peering in from the sun roof toward the back.   Within the space meanwhile, some of our local area's best and brightest winemakers gathered to dole out their creations from as nearby as Brooklyn and as far away as the Finger Lakes.  Given the fact that summertime is upon us, there was no shortage of chilled white wines and roses to be found inside as we repeatedly filled our glasses with crisp and refreshing wines to quell some of the warm weather heat.
We would approach this year's event like a true meal- starting with an appetizer portion of sorts, leading toward the main course options. Crostinis would once again reign supreme at 'Uncorked' as Runner & Stone's flavorful "Ramp Crostini" and their "Housemade Lamb Salumi Crostini" paired brilliantly with the folks from Bedell Cellars. The North Fork of Long Island's best known winery poured refreshing bottles of their 2014 "First Crush White," a delightfully bright blend with nice acidity, fermented in steel tanks. Not to be outdone, Mattituck, New York's Lombardi's Love Lane Market shared a "Late Spring Fava Bean" spread atop a crispy toast, served with a sprinkling of hearty "East End Mushrooms."  Paumanok Vineyards, also from the North Fork in Aquebogue, New York, sampled their 2015 "Dry Riesling" to wash down the slightly crispy bread with its mouthwatering array of white fruit flavor, from fresh apricots to green apples.
With starter dishes out of the way, it was time to begin stuffing ourselves with more hearty fare. Paulaner NYC unleashed a sizable sphere of "Bavarian Meat Ball" served with a small helping of potato-cucumber salad. Admittedly, we returned to the Bowery restaurant's table on more than one occasion for another meatball, a dish that paired exquisitely well with a green pepper-infused "Cabernet Franc Rose" from Brooklyn's Rooftop Reds, a must-visit summertime haunt in the Brooklyn Navy Yard. The evening's longest wait however belonged to Park Slope Chef and Edible Brooklyn event staple Chef Jacques Gautier, whose Palo Santo restaurant would once again be slinging house made tortillas filled with piping hot taco meat and rich cheese for the masses. Served inventively on a newspaper square, the soft tortilla bubbled over the melting white cheese as the seasoned orange-colored sauce dripped out from the interior. The entire dish was enhanced by the array of hot sauces, pico de gallo and guacamole available for per-person customizing near the front of the table.
Though we thoroughly enjoyed comfort foods from STREETS International ("Peri Peri Wings") and Soco Restaurant ("Aunt Cruz's Mac & Cheese"), we found ourselves returning to more of the meatless options. Newly opened eatery The Norm at Brooklyn Museum utilized pickled chilies and a creamy green tahini sauce to lacquer their deliciously chewy "Grilled Japanese Eggplant" dish while the more renowned Untitled built a smoky "Arctic Char" as the protein around some pickled cabbage, thick slices of rye bread and grain mustard seeds for balance. Even Deer Park, New York's Verde Wine Bar and Ristorantejoined in on the fun with a downright tasty "Hamachi" dish, replete with radish, fennel, wild leeks and just a touch of ghost chilies to kick up the heat. Fortunately, we were able to indulge in the pairing of Shinn Estate Vineyards' 2015 "Coalescence" to quell some of the fire with its remarkably citrusy nose and long zesty finish.
After a while, we began to eschew some of the suggested pairings and head off on our own where the likes of Red Tail Ridge Winery (Finger Lakes), Wolffer Estate Vineyard (Sagaponack) and Brooklyn Winery (Where else?) would each prove pivotal to our continued enjoyment of the evening. We quickly slugged down some ice cold pours of the expertly crafted Nobletree Coffee before hitting the road for good- knowing that at some point, we would make sure to pay many of these tasty local wineries a visit. And the restaurants can be equally assured, that we'll be seeing them again soon as well.
- Dave Gendelson

Food Highlights from "Brooklyn Uncorked" 2016

Lombardi's Love Lane Market: "Late Spring Fava Bean Crostini with Sauteed East End Mushrooms"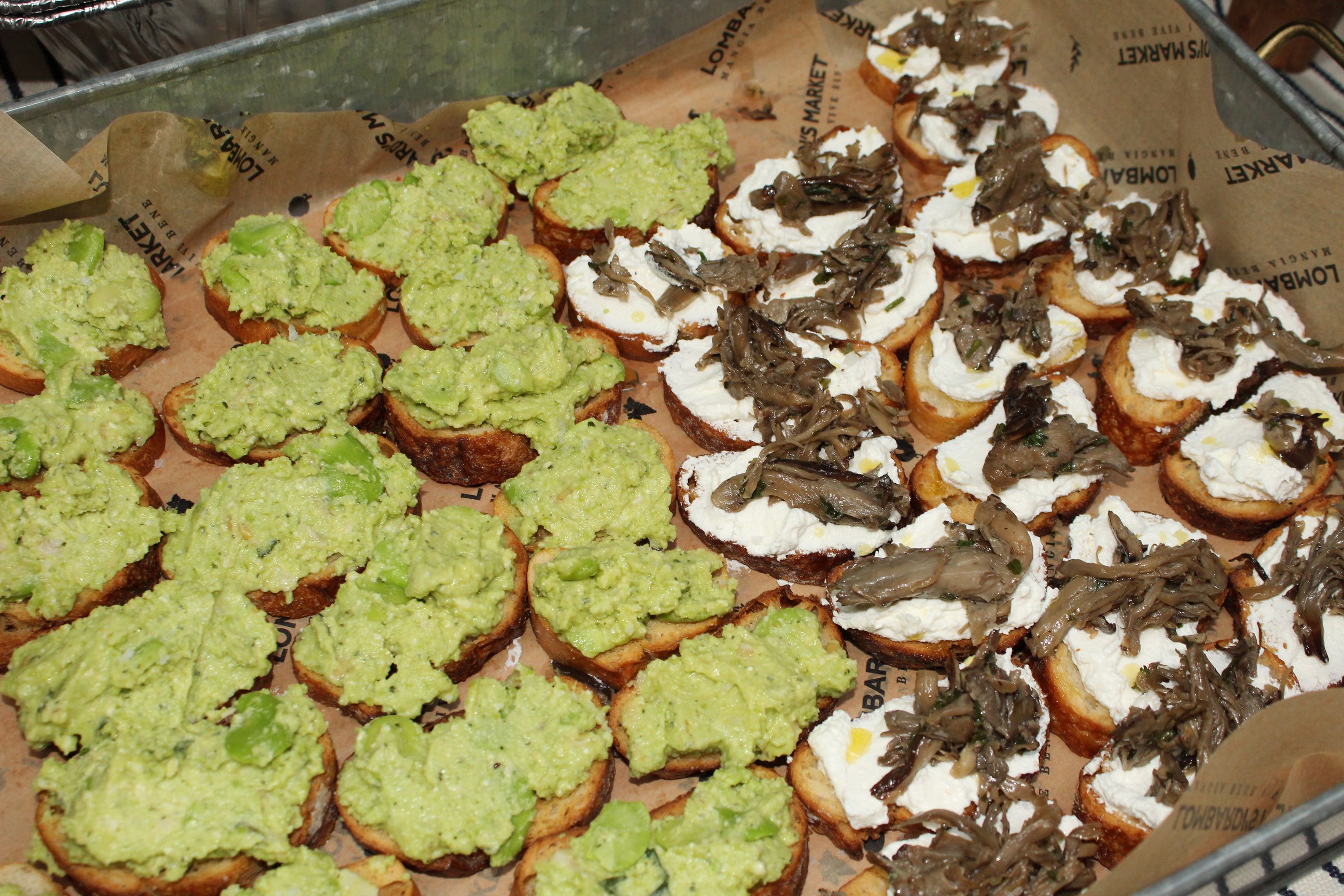 Les Trois Petits Cochons:  "Terrine De Trois Rois, Mousse Truffee, Pate au Poivre Noir"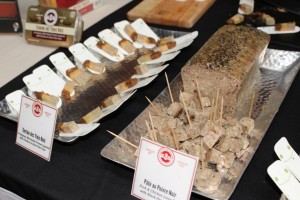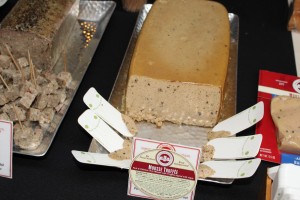 Beecher's Handmade Cheese: "Flagsheep, Flagship, No Woman and Smoked Flagship"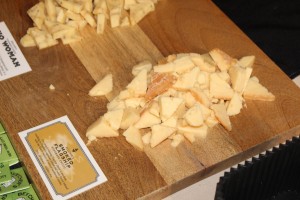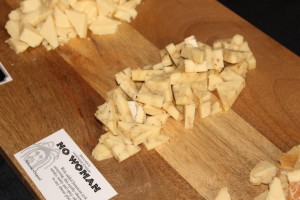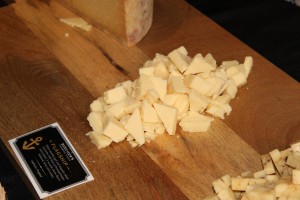 The Norm at Brooklyn Museum: "Grilled Japanese Eggplant with Pickled Chilies and Green Tahini Sauce"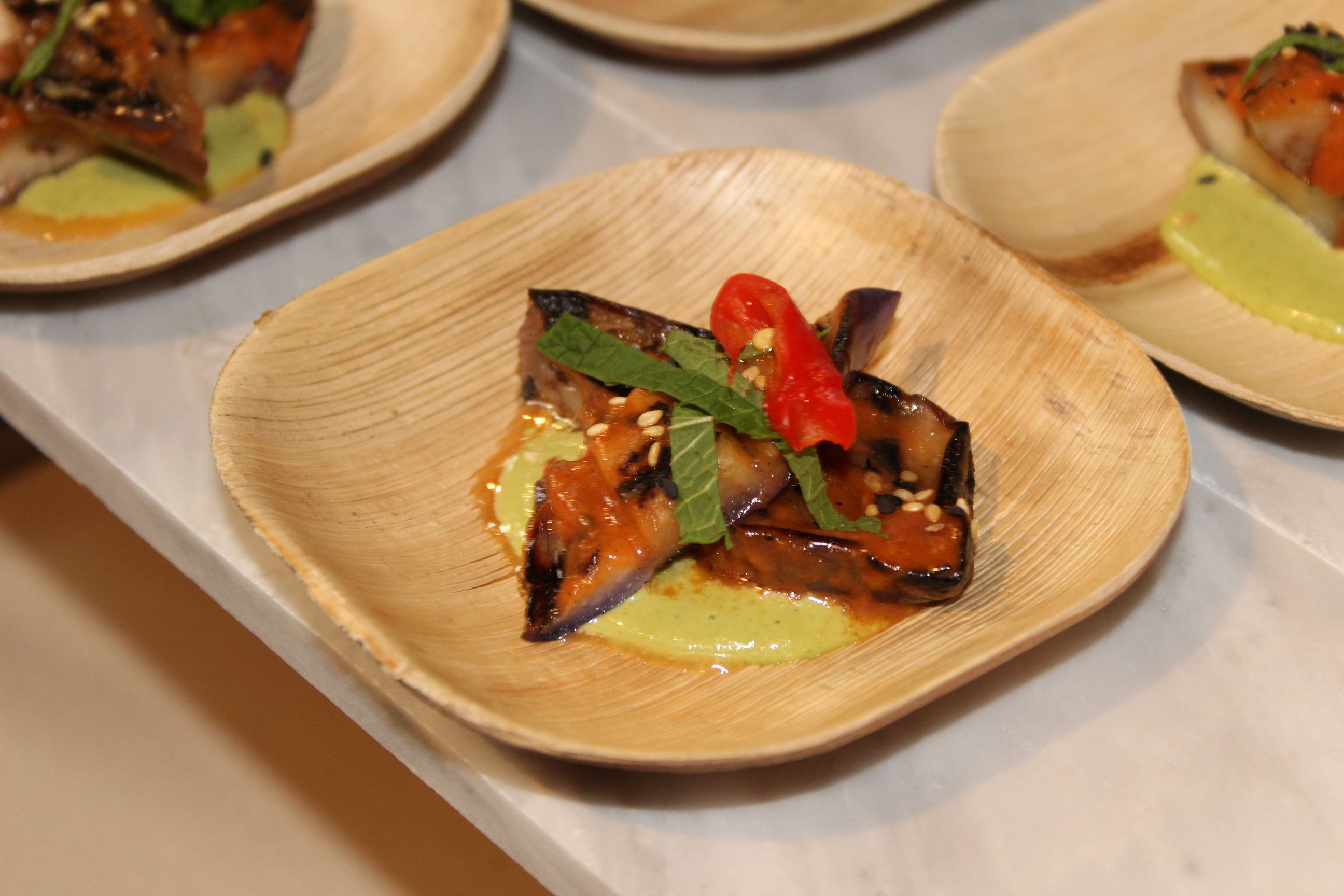 Untitled: "Smoked Artic Char, Pickled Cabbage, Rye"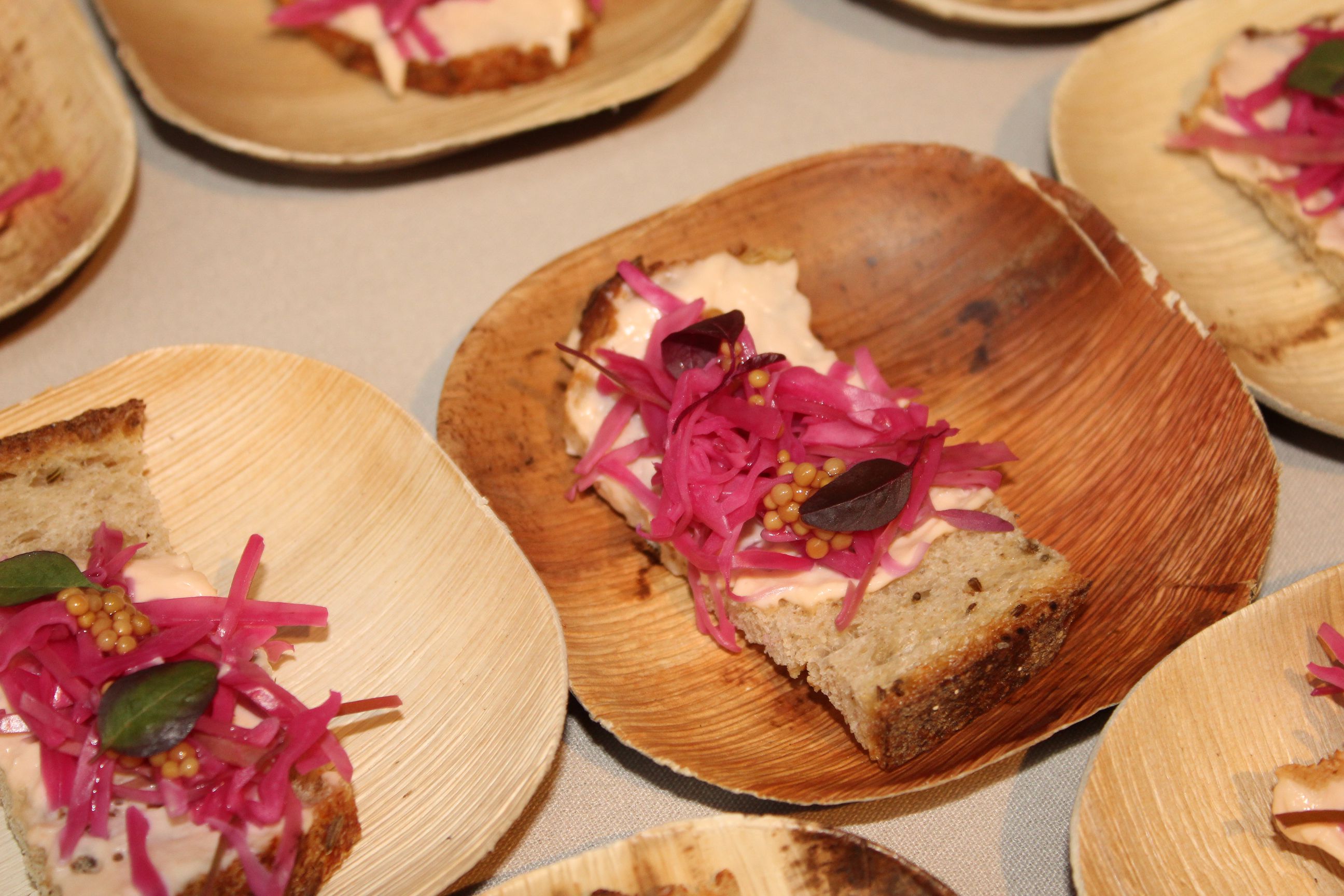 Runner & Stone: "Ramp Crostini on Baguette" & "Housemade Lamb Salumi on Semolina Baguette"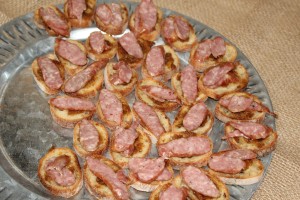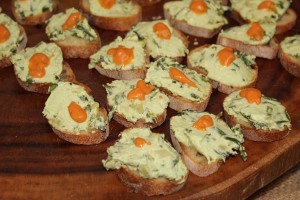 Paulaner Brewery: "Bavarian Meat Balls and Potato Cucumber Salad"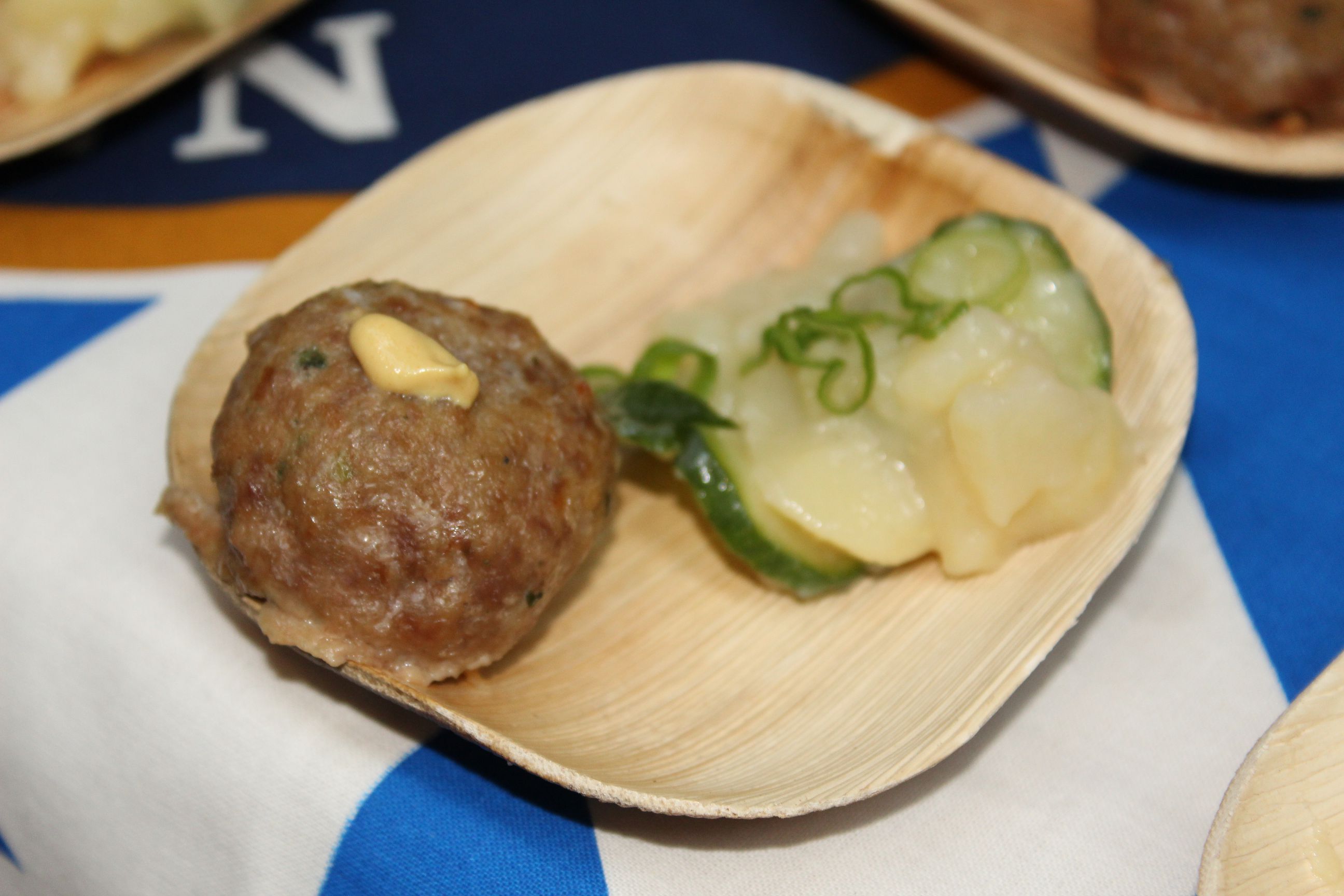 Home/Made Bklyn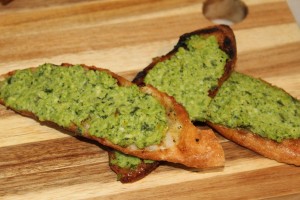 Ellary's Greens: "Kale Roll: Green Mango Chutney, Tomato, Escarole, Spinach Wrap"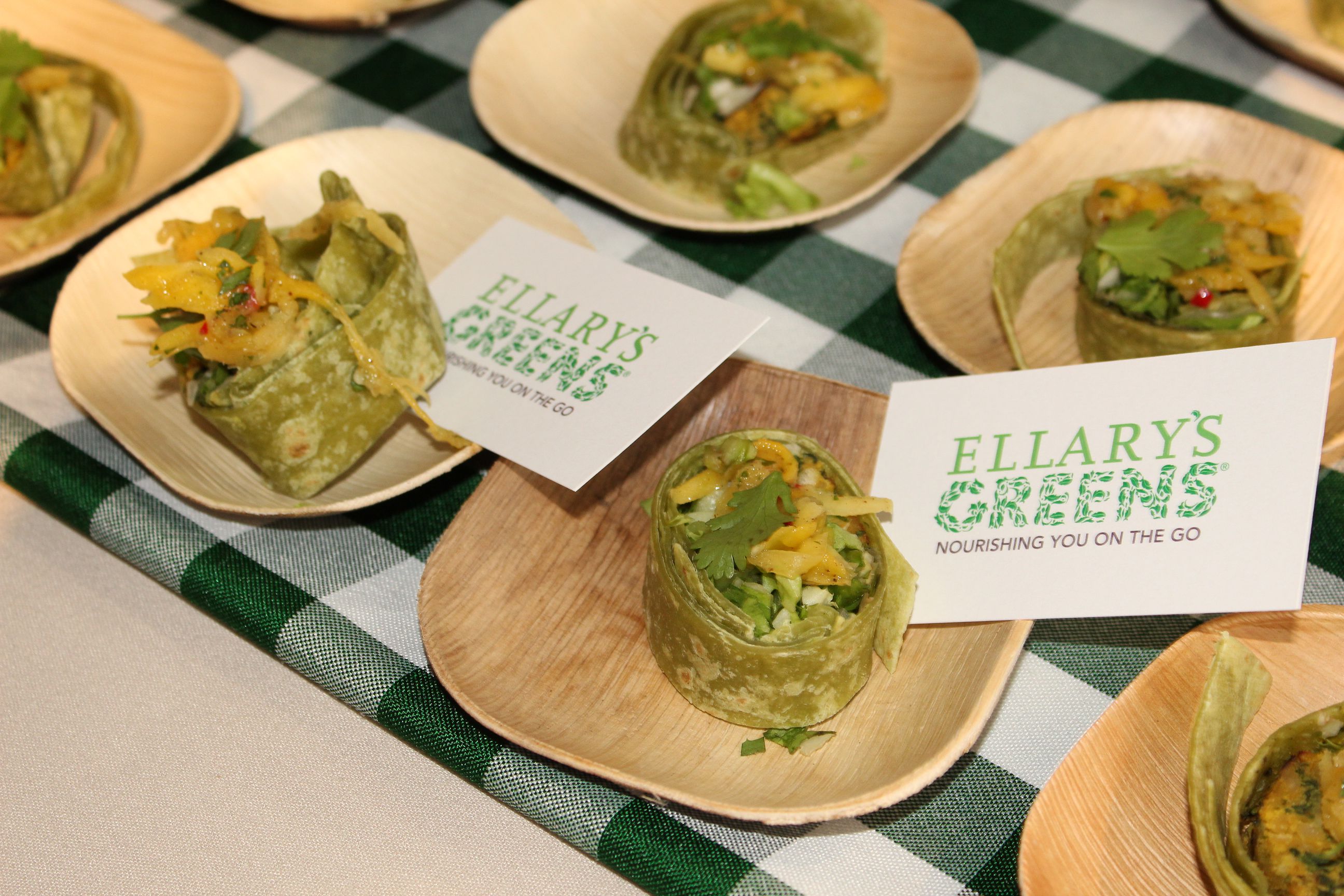 Verde Wine Bar: "Hamachi, Radish, Wild Leek Bottarga, Ghost Chili, Fennel"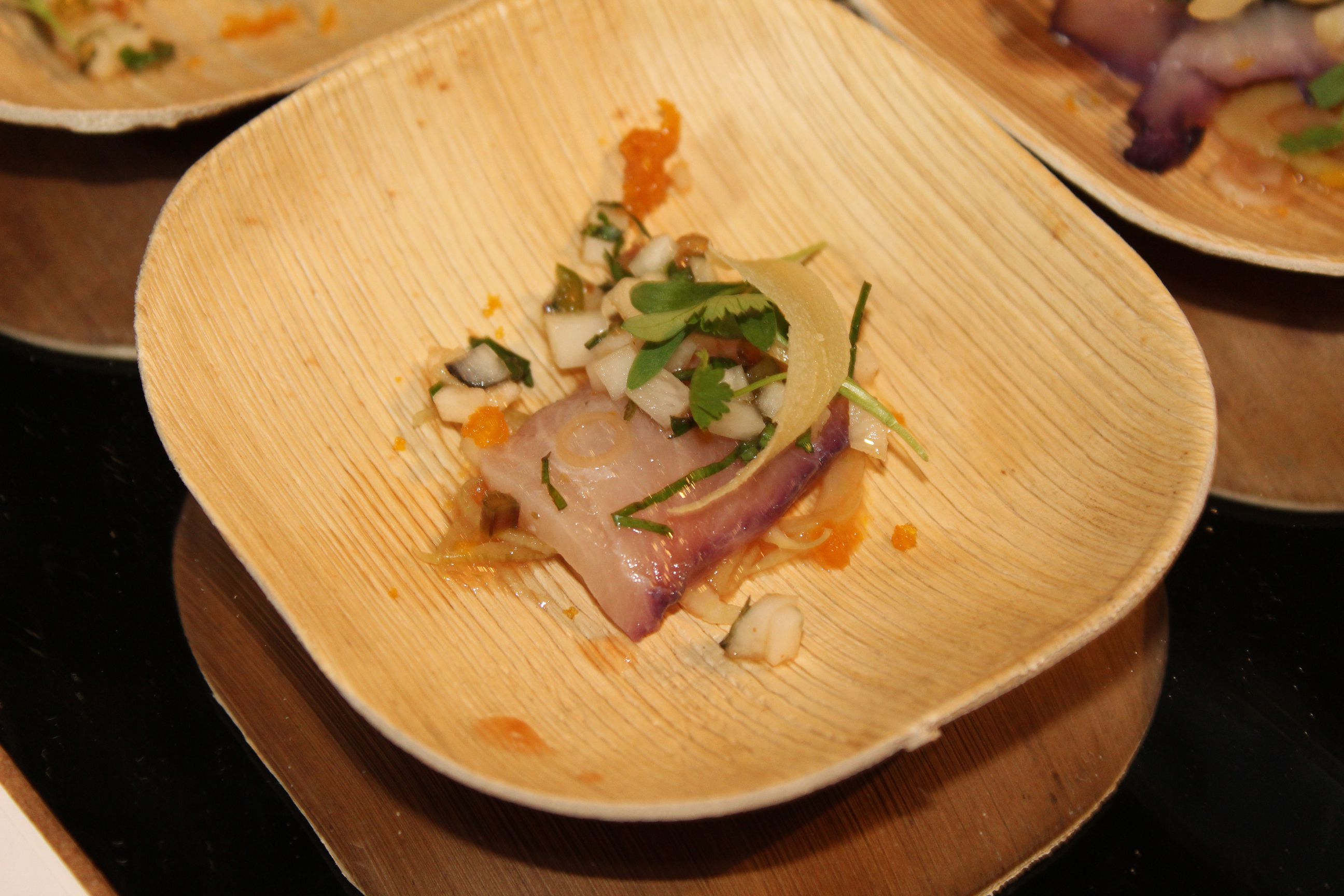 STREETS Restaurant, Global Street Food: "Peri Peri Wings from South Africa"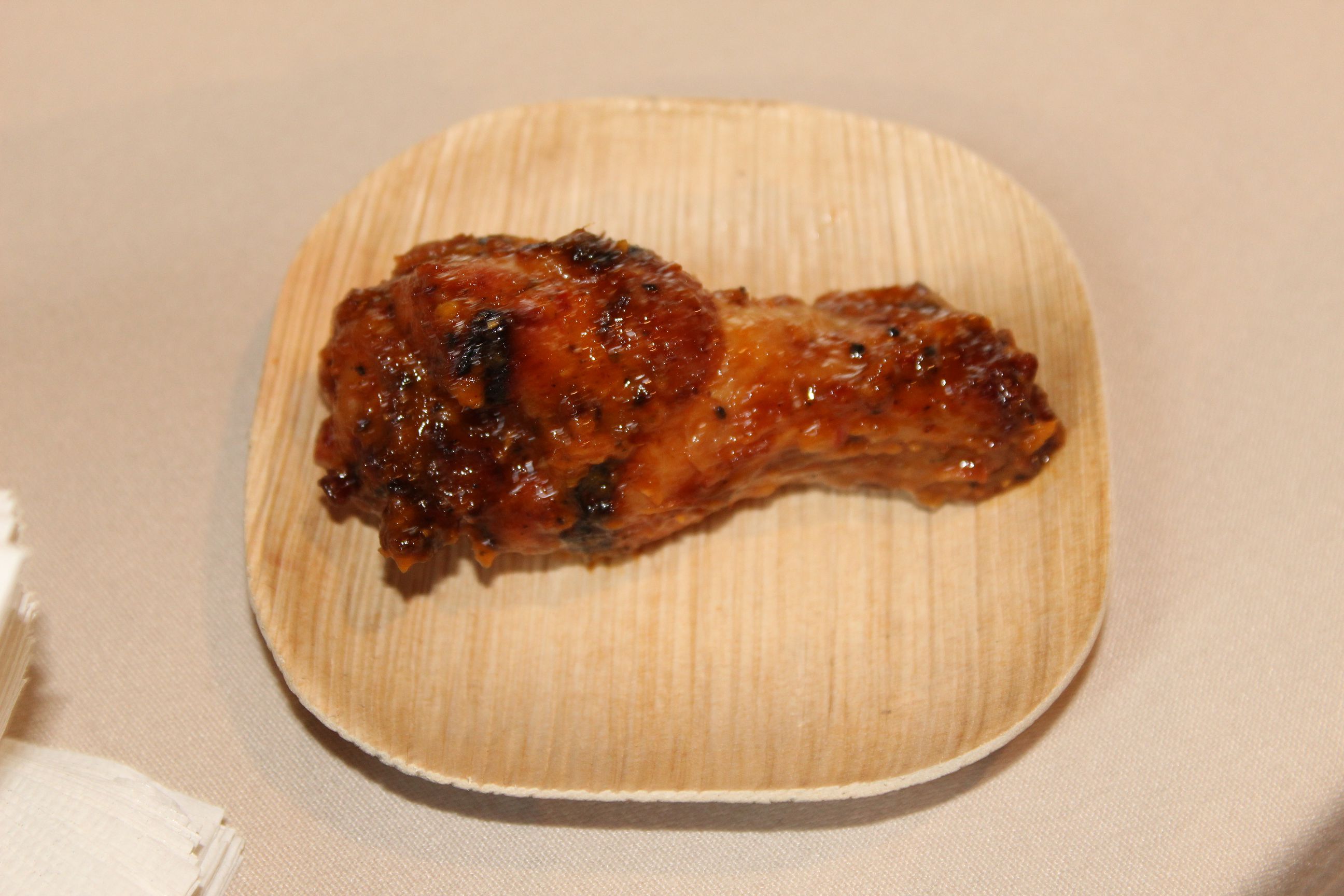 Soco Restaurant: "Aunt Cruz's Mac & Cheese"
Benchmark Restaurant: "Tomato & Strawberry Gazpacho, Herbed Goat Cheese, Maine Lobster Salsa"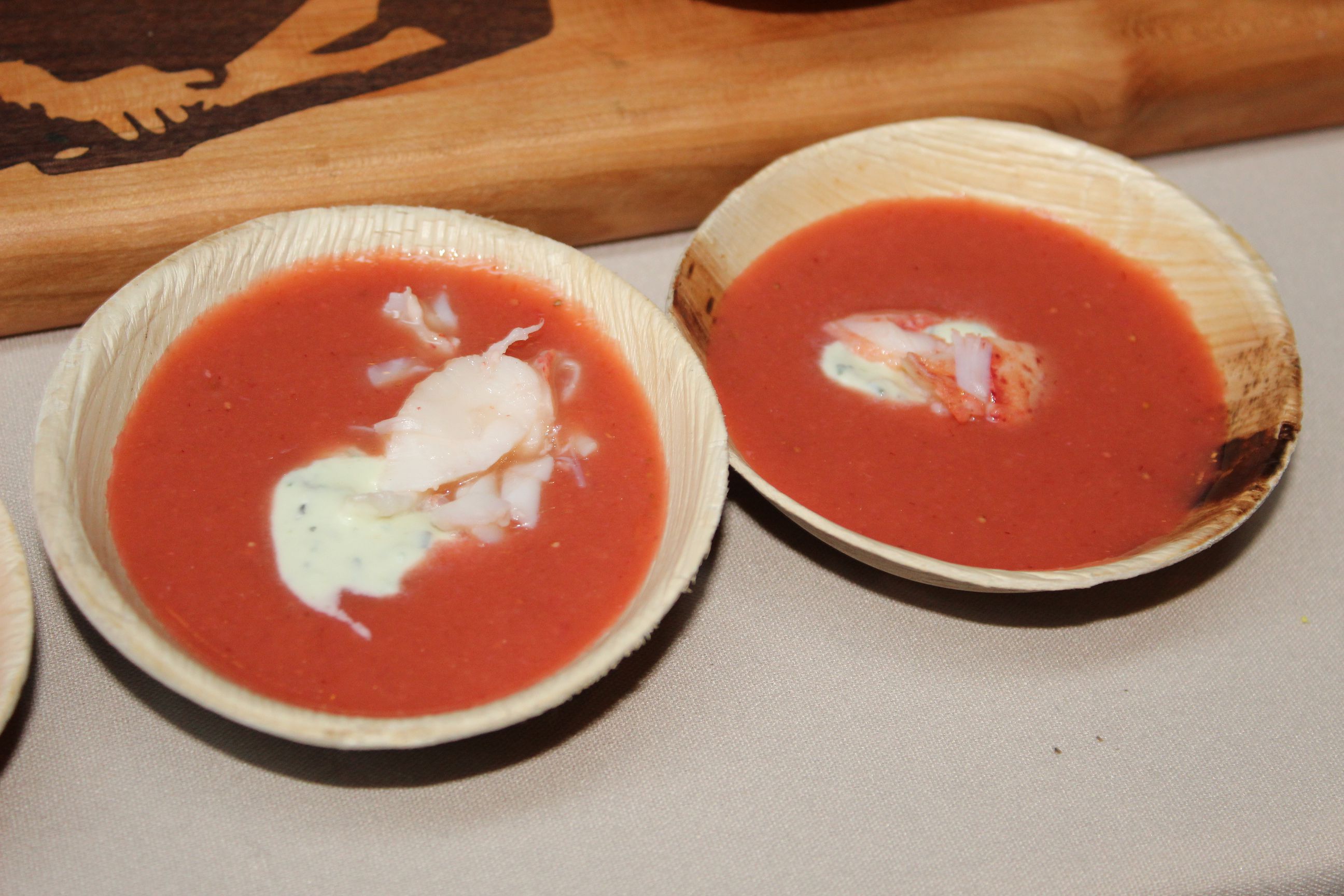 Palo Santo: "House Made Tortilla- Taco and Cheese"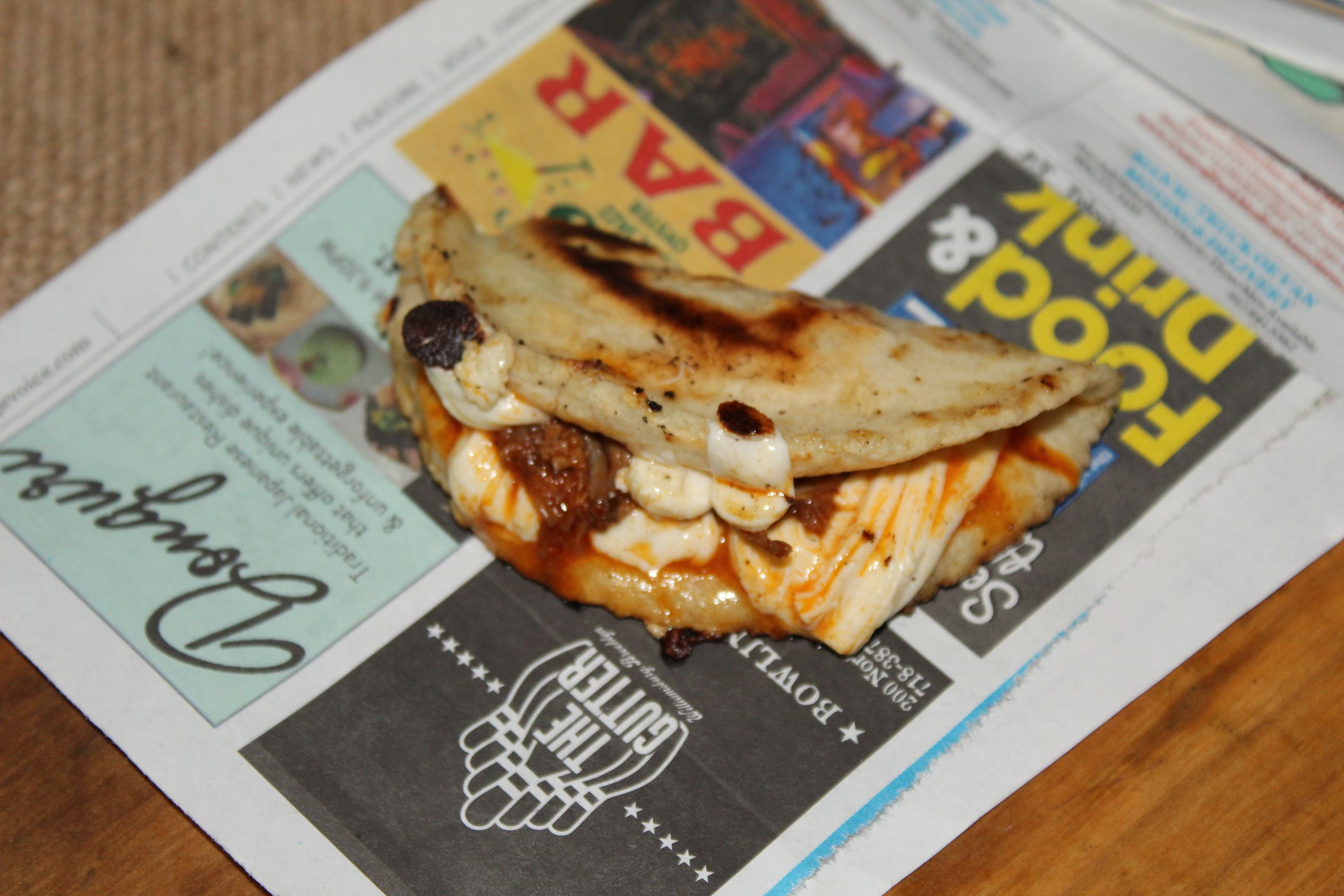 Related Articles
Share
About Author
(0) Readers Comments