It is estimated that today, two out of three people will survive cancer- both a testament to the success of enhanced research and education- and also, a statistic that still shows just how far we have left to go with efforts toward the prevention and treatment of the affliction. The American Cancer Society is among the most highly regarded and well-known nonprofit organizations in the country, one whose efforts have helped to lower the death rates from cancer some twenty-two percent over the last two decades. On Wednesday evening, dozens upon dozens of New York City's finest restaurants and chefs gathered together for The 11th Annual 'Taste of Hope,' a gala event of sorts that was one part feast and another part fundraiser, in the name of creating a cancer-free world, once and for all.
Some 800 food loving philanthropists would make their way to the spacious Metropolitan Pavilion where guests were welcomed to bid on a bevy of special silent auction items, hobnob with a handful of celebrities on hand and of course, to indulge in some of the seemingly endless array of culinary delights being plated around the room. Emceed by CBS2 anchor Chris Wragge and actor Richard Kind (Spin City, Curb Your Enthusiasm), the evening alone would raise upwards of $200,000 during the course of a few short hours, where Chef David Burke (Fishtail by David Burke) and Restaurateur Drew Nieporent (Owner, Myriad Restaurant Group) would be recognized alongside Philanthropic Honoree Jean Shafiroff (Author, 'Successful Philanthropy') as the esteemed 2016 'Taste of Hope' Honorees.
Other guests like former New York Giant, Harry Carson, Ms. New York, Alison Trenk and Celebrity Chef Todd English could be spotted parading around the space with different delectable dishes in hand. And speaking of dishes, there were a multitude of favorites from which to choose, suited to fit even the most fickle of tastes. Seafood samples would prove to be among the most satisfying of the evening. Returning favorites like Luke's Lobster ("Mini Shrimp Rolls") played as a perfect precursor to the likes of Delicatessen's exceptional "Steamed Shrimp Dumplings" served with white beech mushrooms and a deliciously salty dashi. L&W Oyster Co. inventively used Corn Nuts to complement their "Brooklyn Clam Chowder," richly enhanced with Long Island clams, hearty potatoes and a Coney Island Pilsner Cream froth. It seems that year after year however, Rock Center Café pulls out all the stops and this year's "Grilled Shrimp Escabeche" was no different. The bulbous meat pulled right from the small tail, pairing nicely with a creamy fava bean puree and some farro for accompanying balance. Beautifully plated, tender and tasty – all on one sample-sized plate.
Of course we'd be remiss if we failed to mention more savory offerings from Dinosaur Bar-B-Que ("Mini Pulled Pork Sliders" with a dollop of tangy BBQ sauce), BLT Prime's wonderful looking "Salt Brick Beef" served with a potato wafer or Todd English Enterprises, who drew the affair's lengthiest line with sizable portions of "Crispy Duck Buns," lacquered in subtly sweet sauce and served within the fluffy confines of a white bao-like pillow. After washing much of the decadent fare down with some of the select wines on hand (the Vente Vineyards Viva Ranch "Pinot Noir" and the Concannon Vineyard "Petite Syrah" were particular favorites) as well as some refreshing cocktails courtesy of Tito's Handmade Vodka, it was time to dip into the dessert pool. A quick stop off for some of Serendipity 3's "Frrrozen Hot Chocolate," a grab of a "Crispy Rice Treat" from Chef Wendy Israel at Treat House and even the opportunity to make your own truffles courtesy of Voila Chocolat would await any folks still able to continue.
For us though, the evening of eating was given a quick and drastic ending as our stomachs could no longer compete with our eyes. The 11th Annual 'Taste of Hope' may have moved into a new space this year, but the affair was equally as memorable as the ten that preceded- replete with perhaps the most stellar collection of New York restaurants as any event in recent memory. Although the dishes being offered seemed at one point to be limitless, that same could not be said for the space in our bellies as we made one last ditch effort to win our silent auction item of choice – and in the process, donate some of our hard earned money toward a cause of such stature.
- Jane Van Arsdale

Food Photos from The 11th Annual 'Taste of Hope'

Ben & Jack's Steakhouse: "Tenderloin Over Garlic Truffle Mashed Potatoes"
Luke's Lobster: "Mini Shrimp Rolls"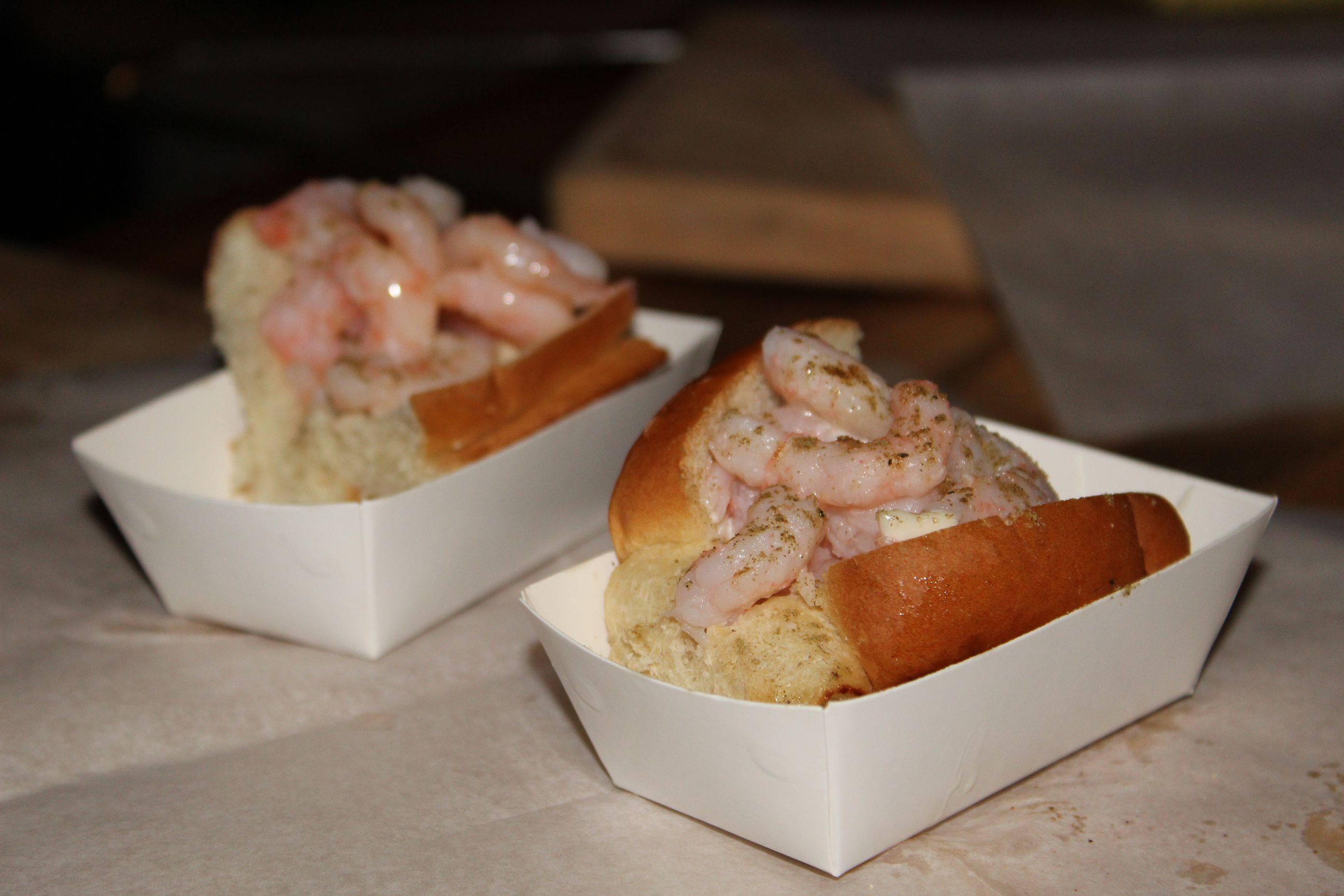 AG Kitchen: "Cubano"
Calle Ocho: "Guava BBQ Meatball Slider"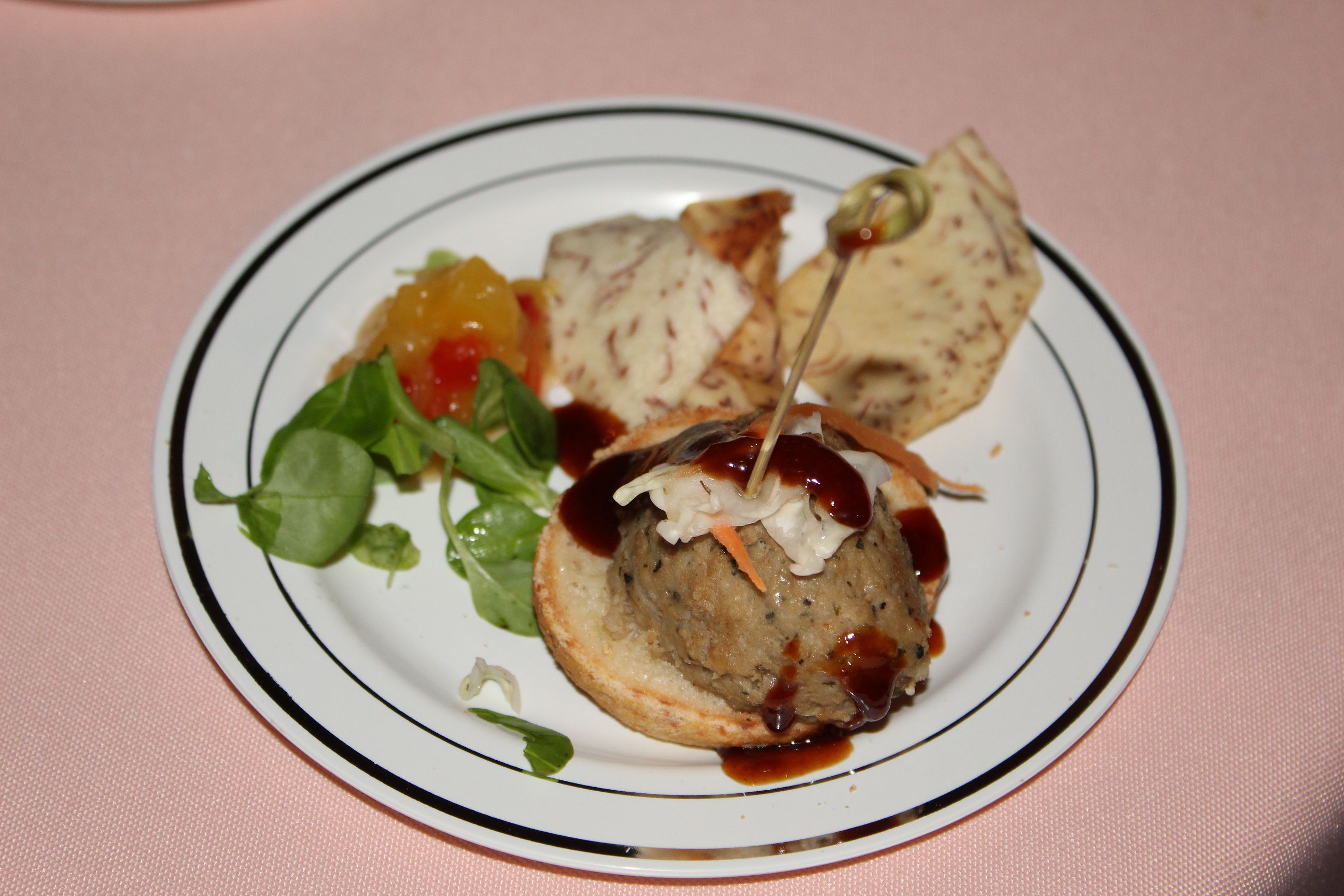 Entree Metropolitan: "Honey Wheat Flatbread with Spring Vegetables"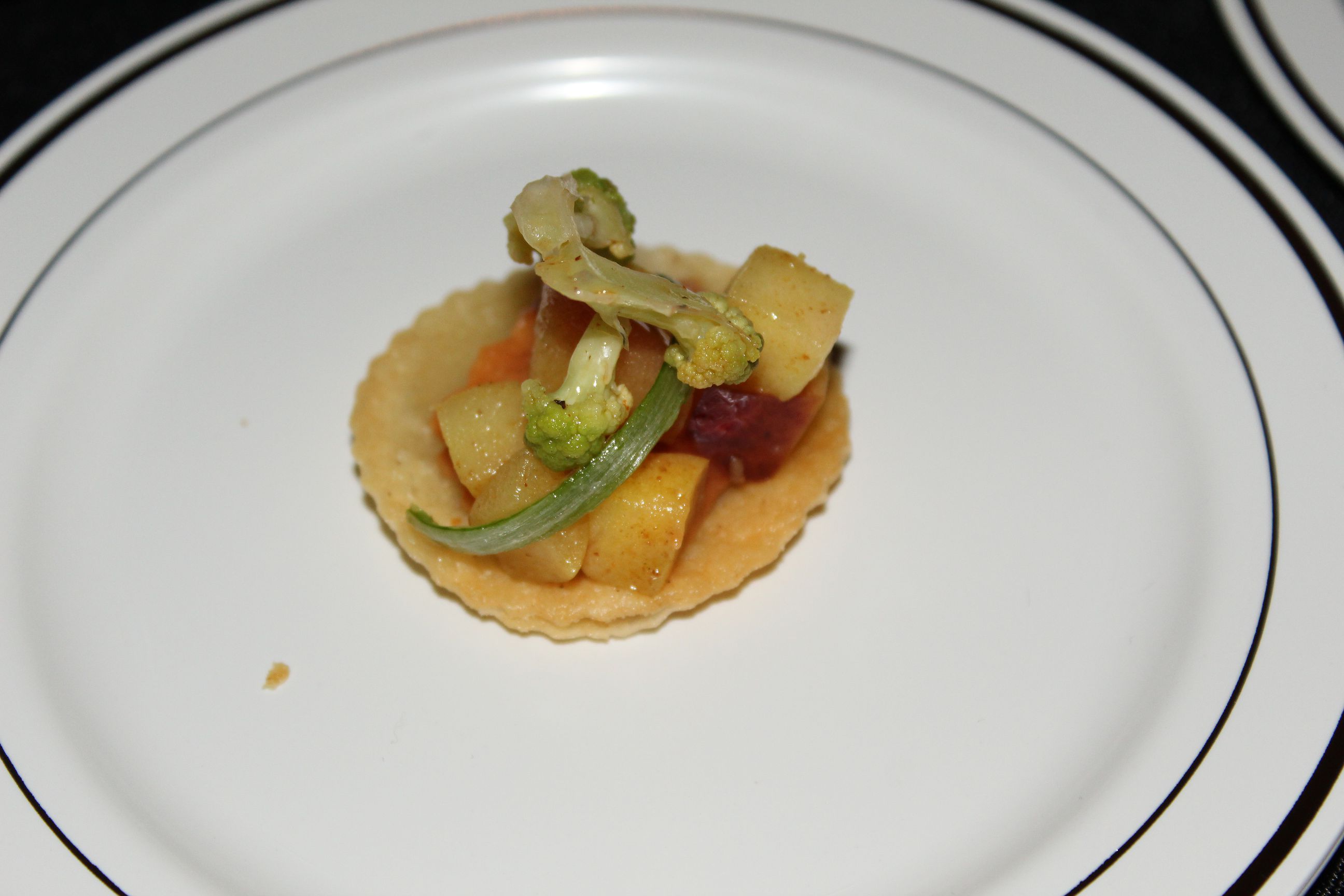 Runner & Stone: "Ramp Crostini on Baguette" & "Lamb Salumi on Semolina"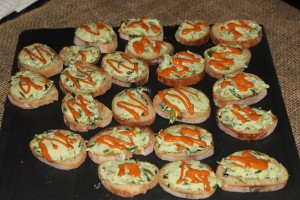 Barney Greengrass:  "Mini Bagels with Cream Cheese & Smoked Salmon"

Treat House: "Crispy Rice Treats"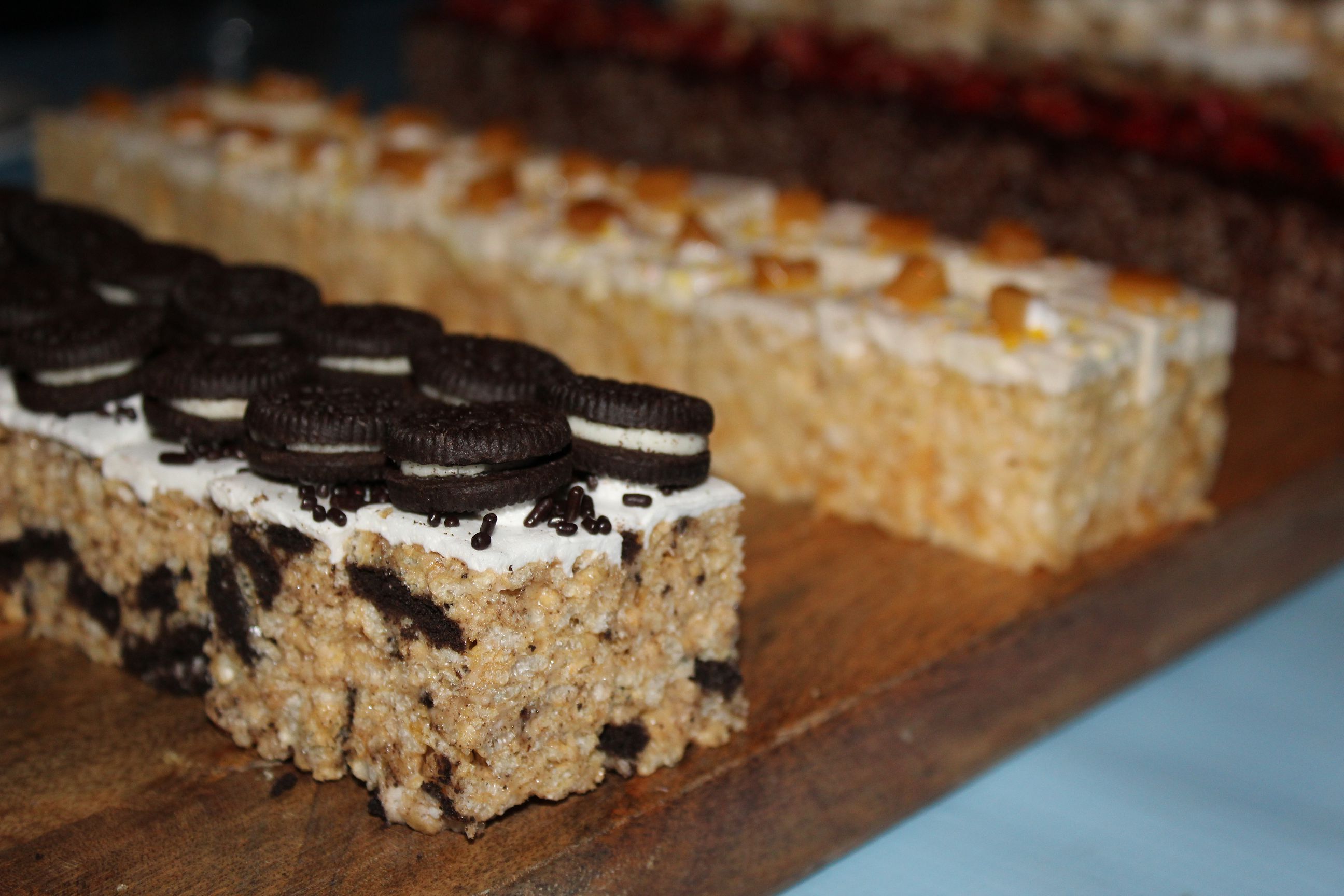 Magnolia Bakery:  "Banana Pudding," "Assorted Mini Cupcakes" & "Chocolate Chunk Cookies"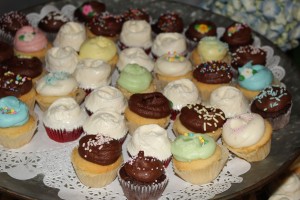 Bareburger:  "Organic Vanilla and Chocolate Milkshakes"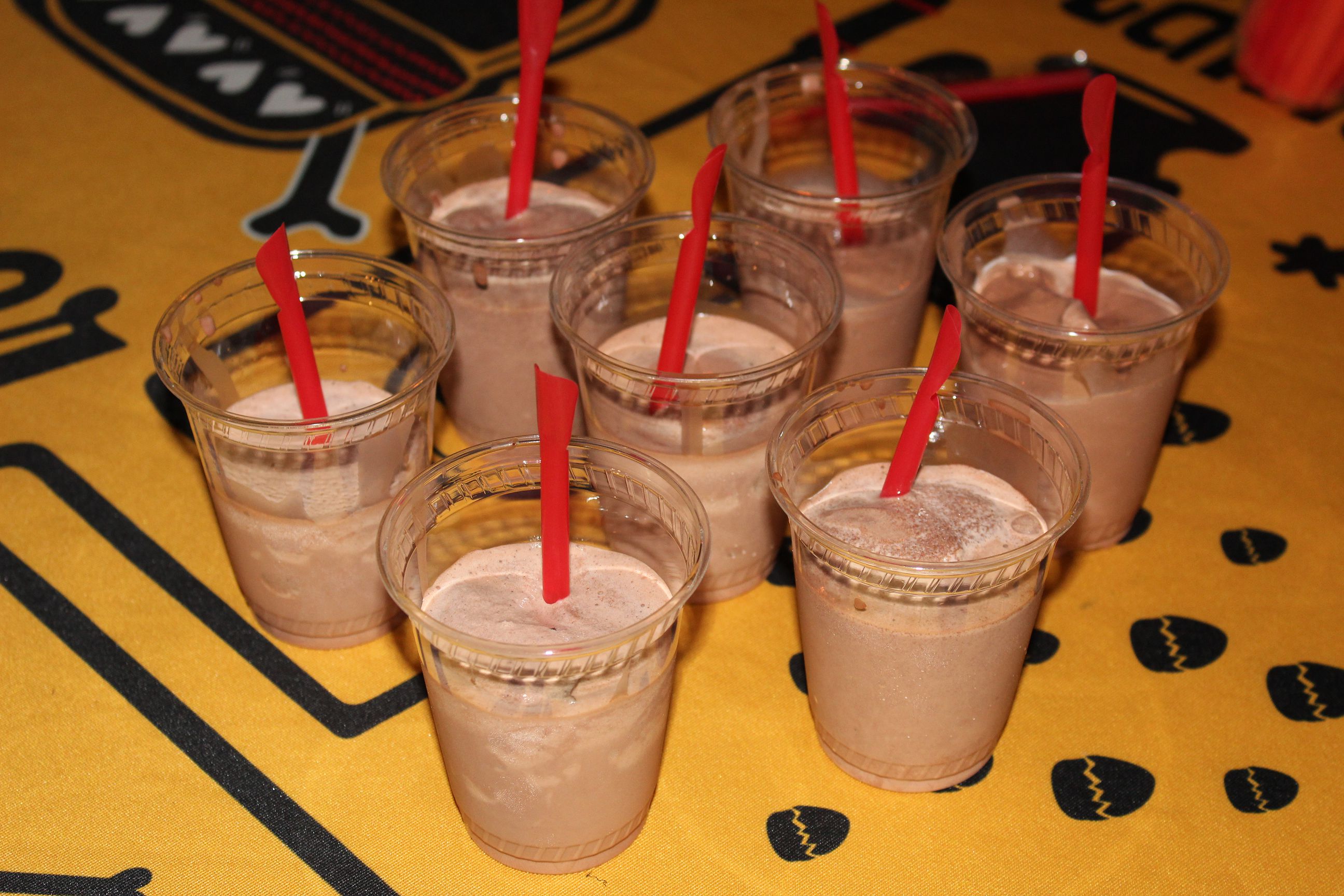 Parkway Bakery & Tavern: "New Orleans Italian 3 Meat Muffuletta with Olive Salad"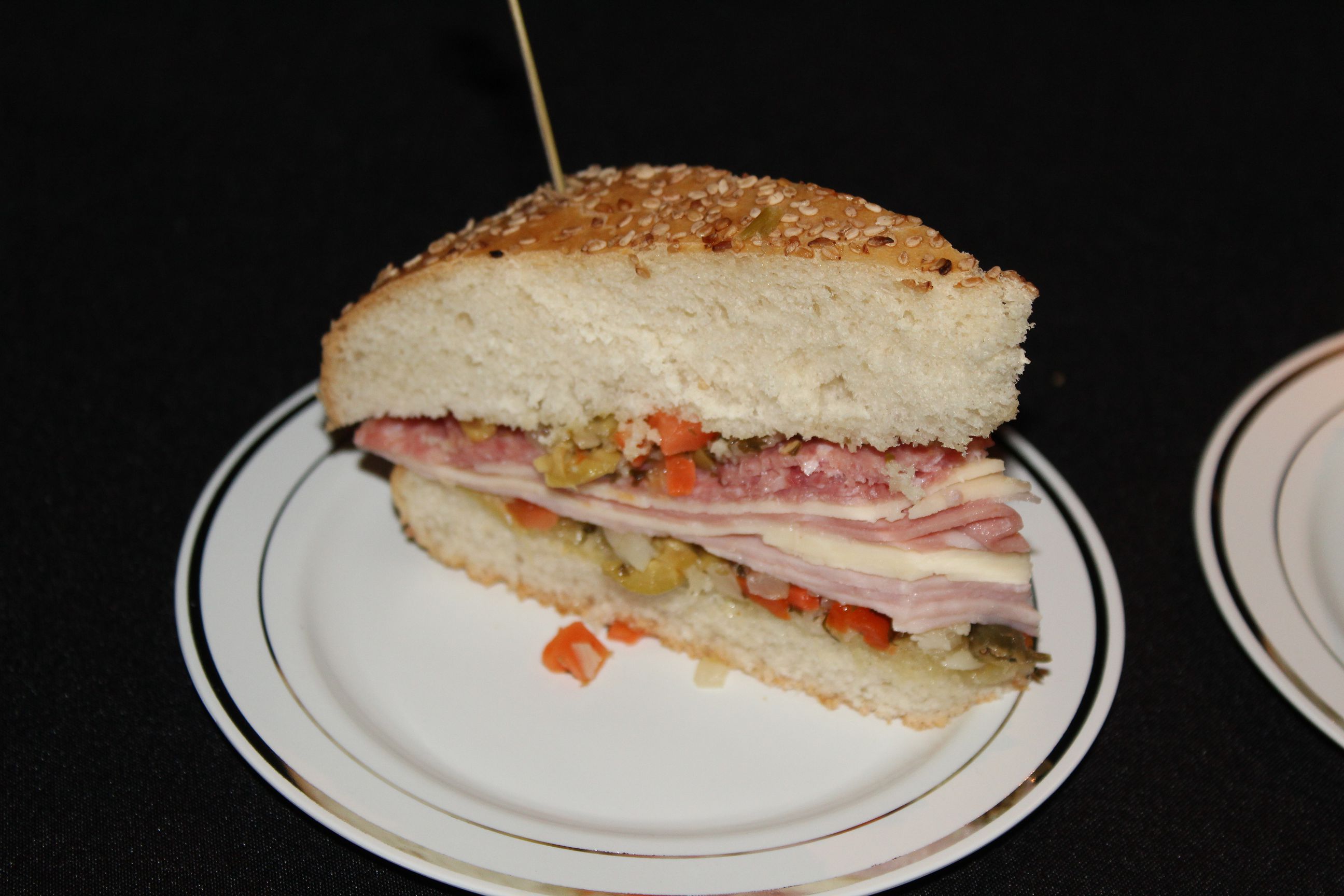 La Fonda Del Sol: "Watermelon Gazpacho with Lobster Salad"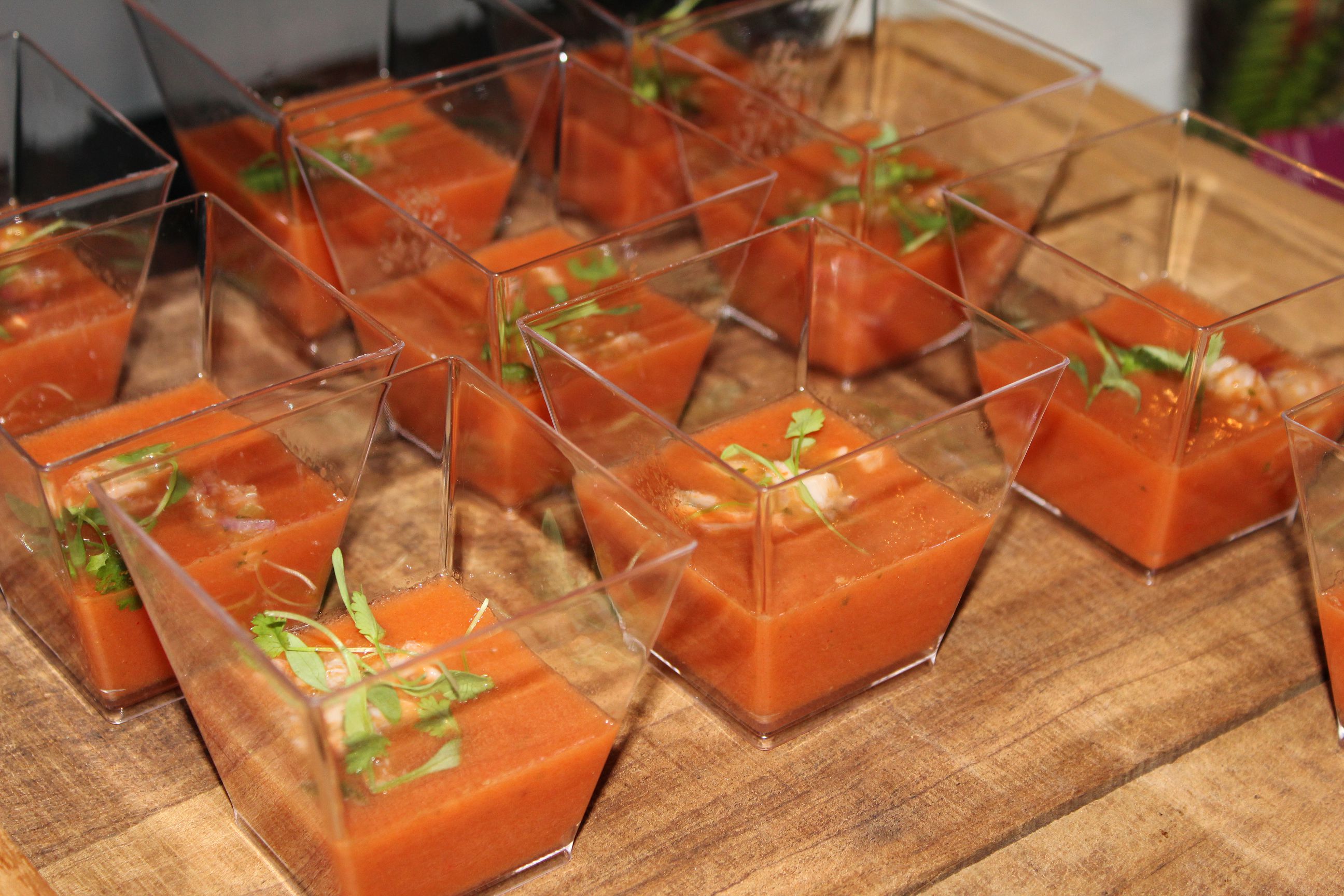 STK Downtown: "Braised Beef Short Rib, Green Apple Confit, Horseradish Cream"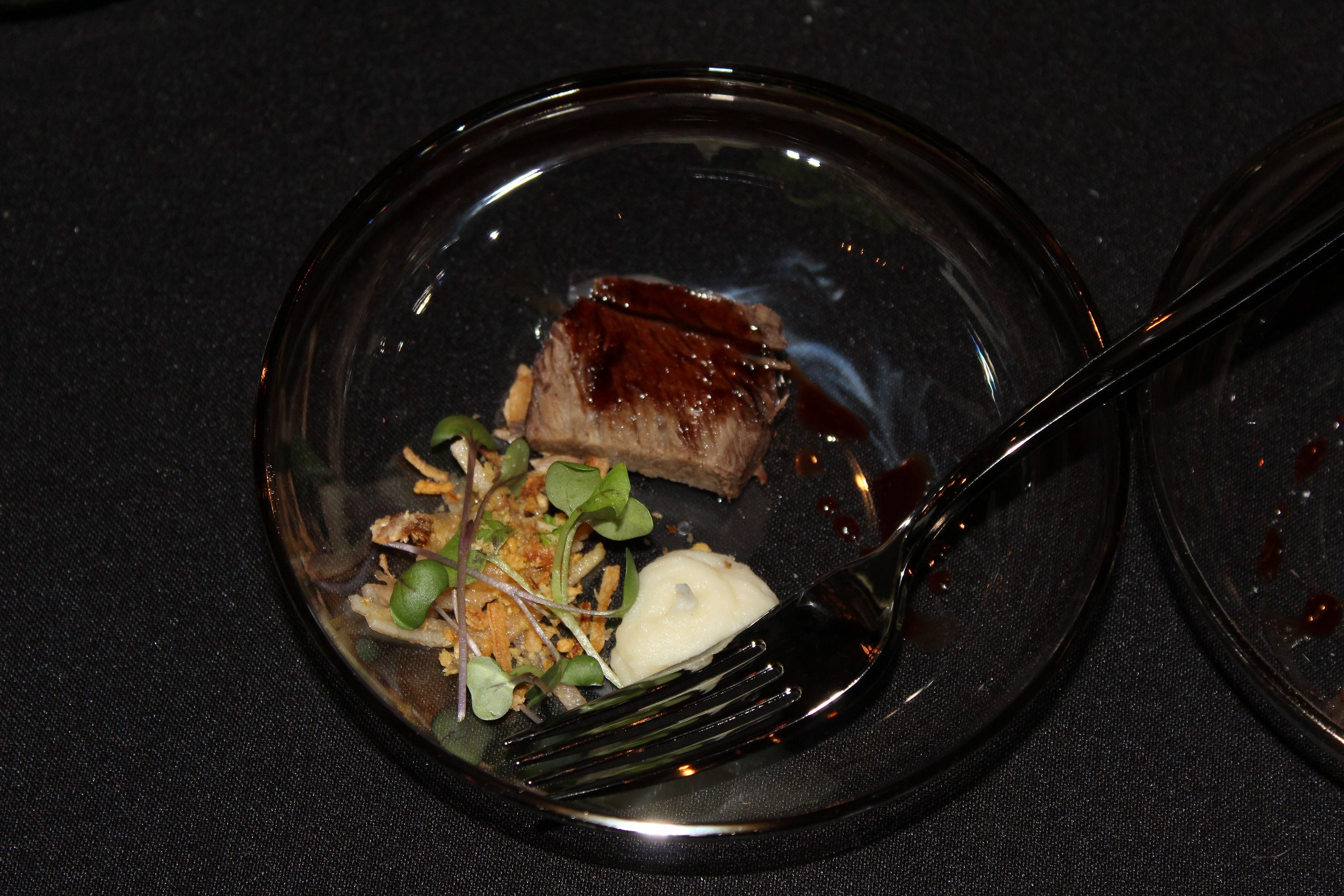 Distilled NY: "Chicken Liver Pate with Whipped Honey and Red Wine Pickled Shallots"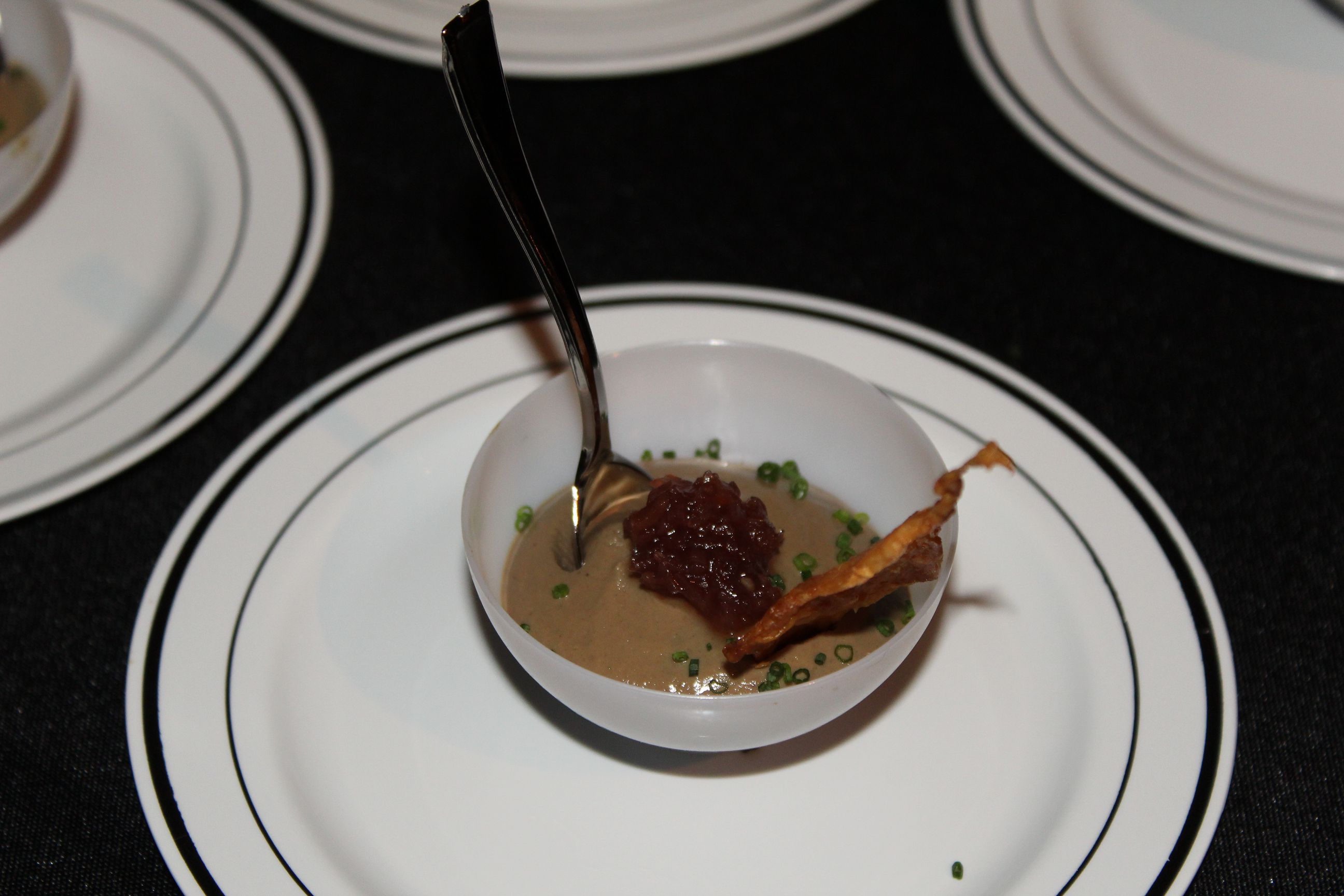 Alidoro: "Italian Specialty Sandwiches"

Nobu New York: "Tuna Sashimi with Tofu Aioli"

BLT Prime: "Salt Brick Beef with Aji Amarillo and Bourbon Beef Jerky"

Sprinkles: "Assorted Mini Cupcakes and Cookies"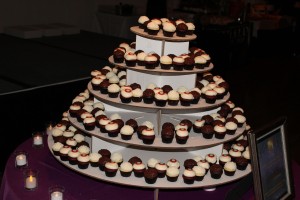 The Smith: "Toasted Ricotta Gnocchi with White Truffle Cream"

Paragon Tap & Table: "Buffalo Pulled Chicken on Blue Cheese Slaw on Jalapeno Crisp"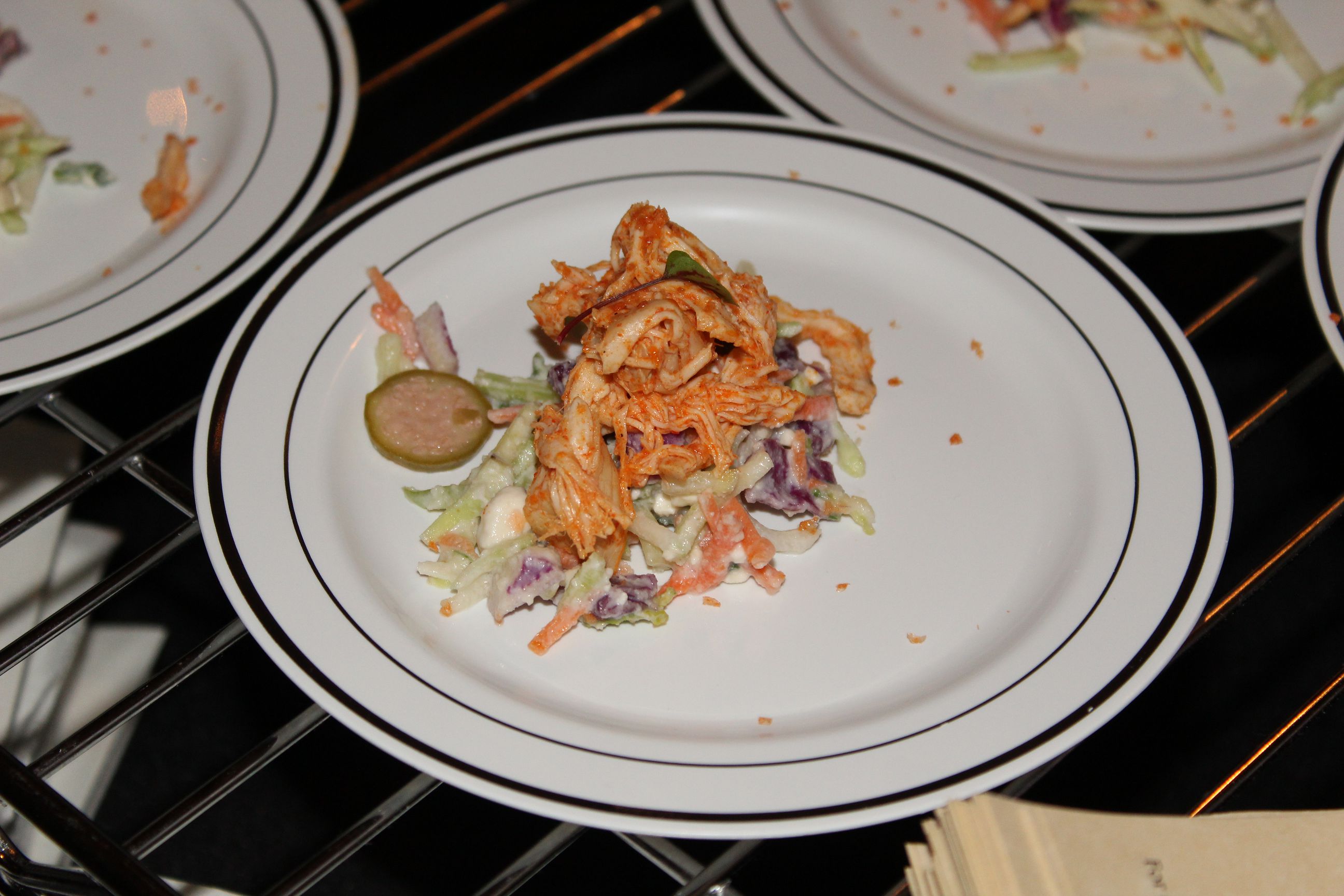 Morris Tap & Grill: "Feta Watermelon, Olive Dust with Mache and Herb Vinaigrette"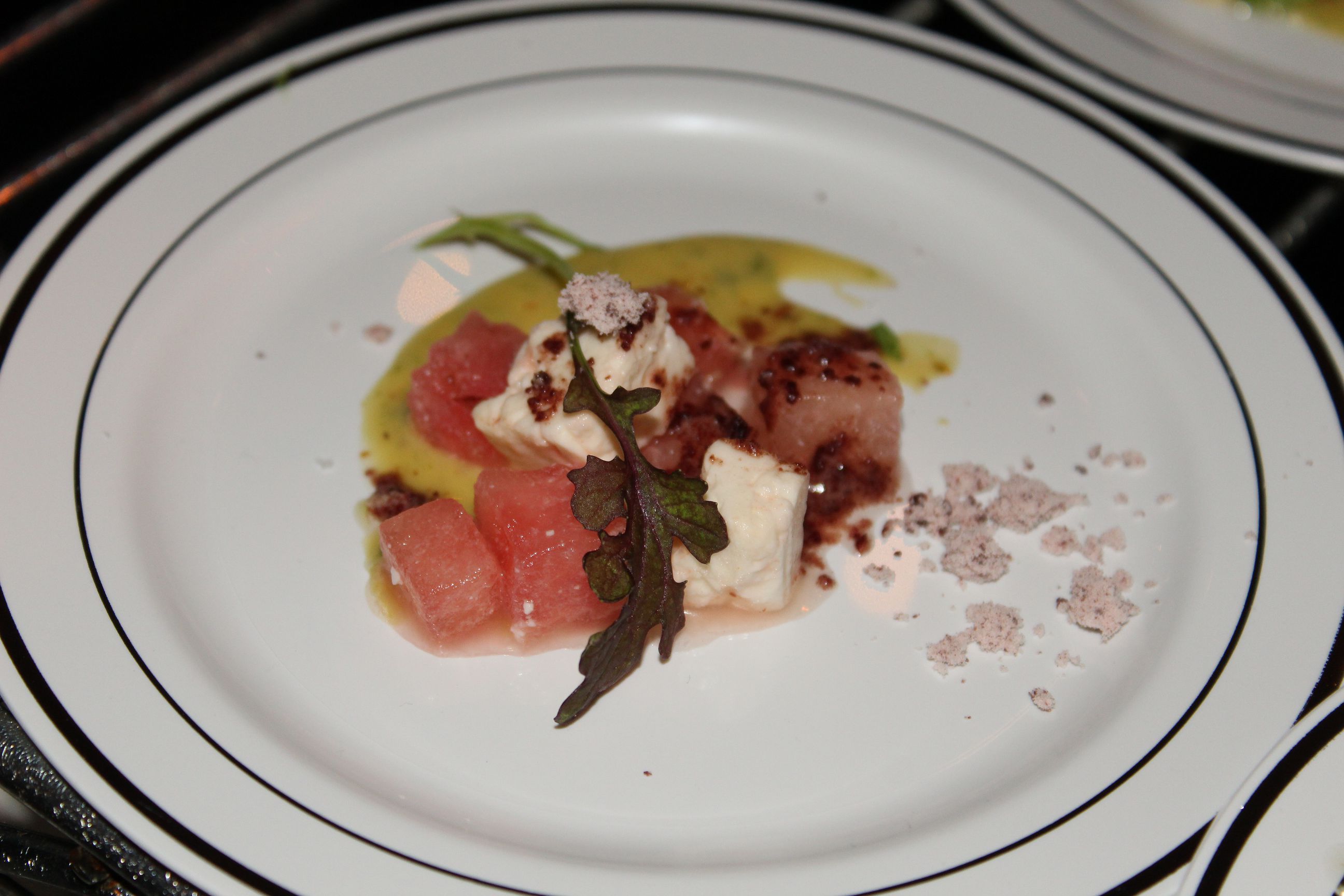 Rock Center Cafe: "Grilled Shrimp Escabeche with Toasted Farro Salad and Fava Bean Puree"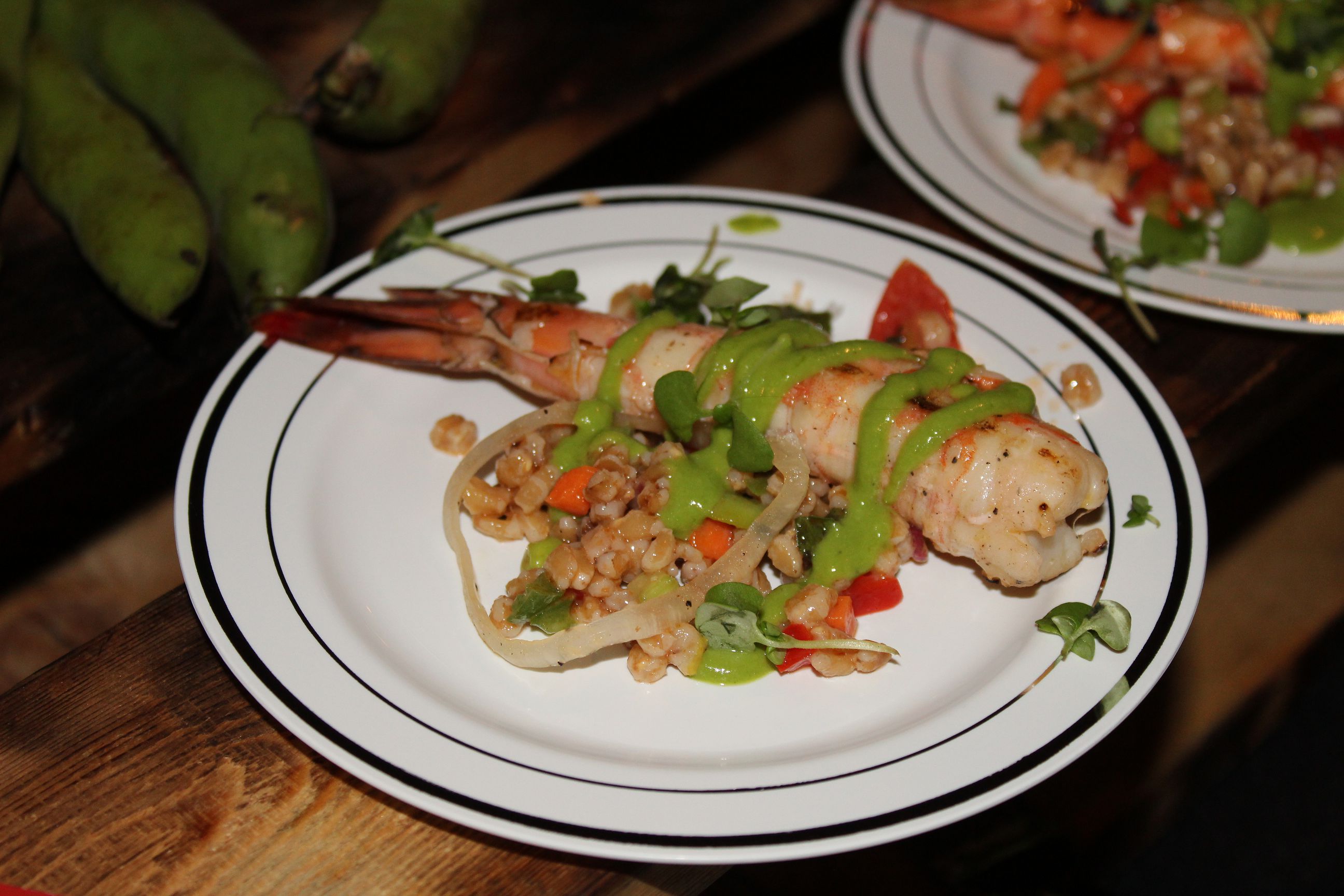 Delicatessen: "Steamed Shrimp Dumplings, White Beech Mushrooms, Dashi, Young Ginger"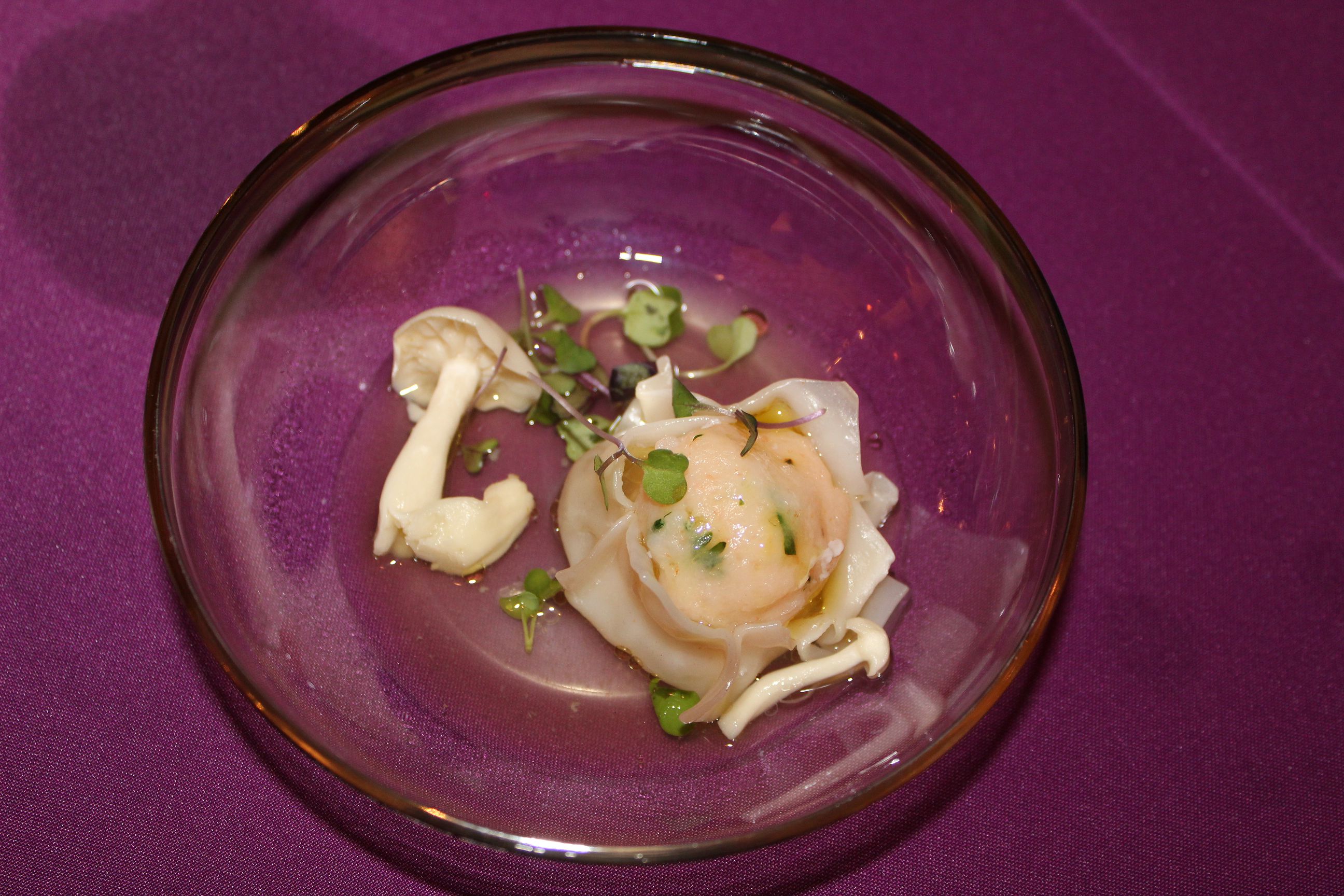 Chef Max Miami: "Coffee-Braised Pork Butt with Grilled Pineapple"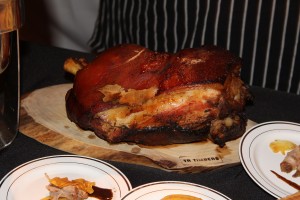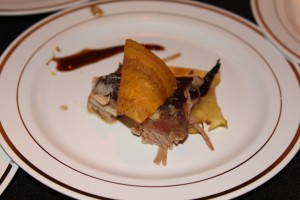 Big Bang Kitchens @ Boro Hotel: "Ramp and Fennel Panna Cotta with Braised Goat, Kalamata Pearls, Feta Powder"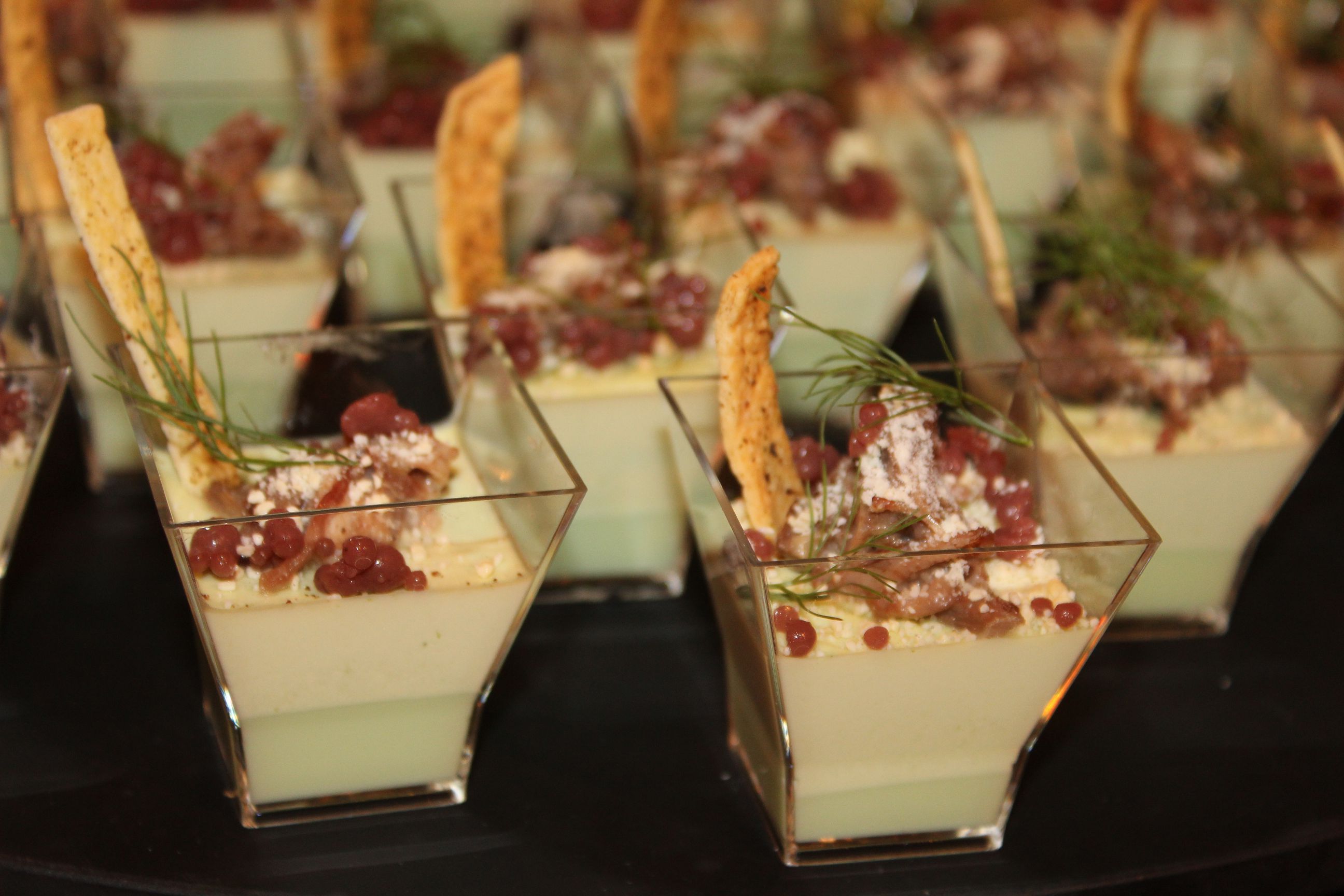 The Sea Fire Grill: "Mediterranean Octopus Terrine"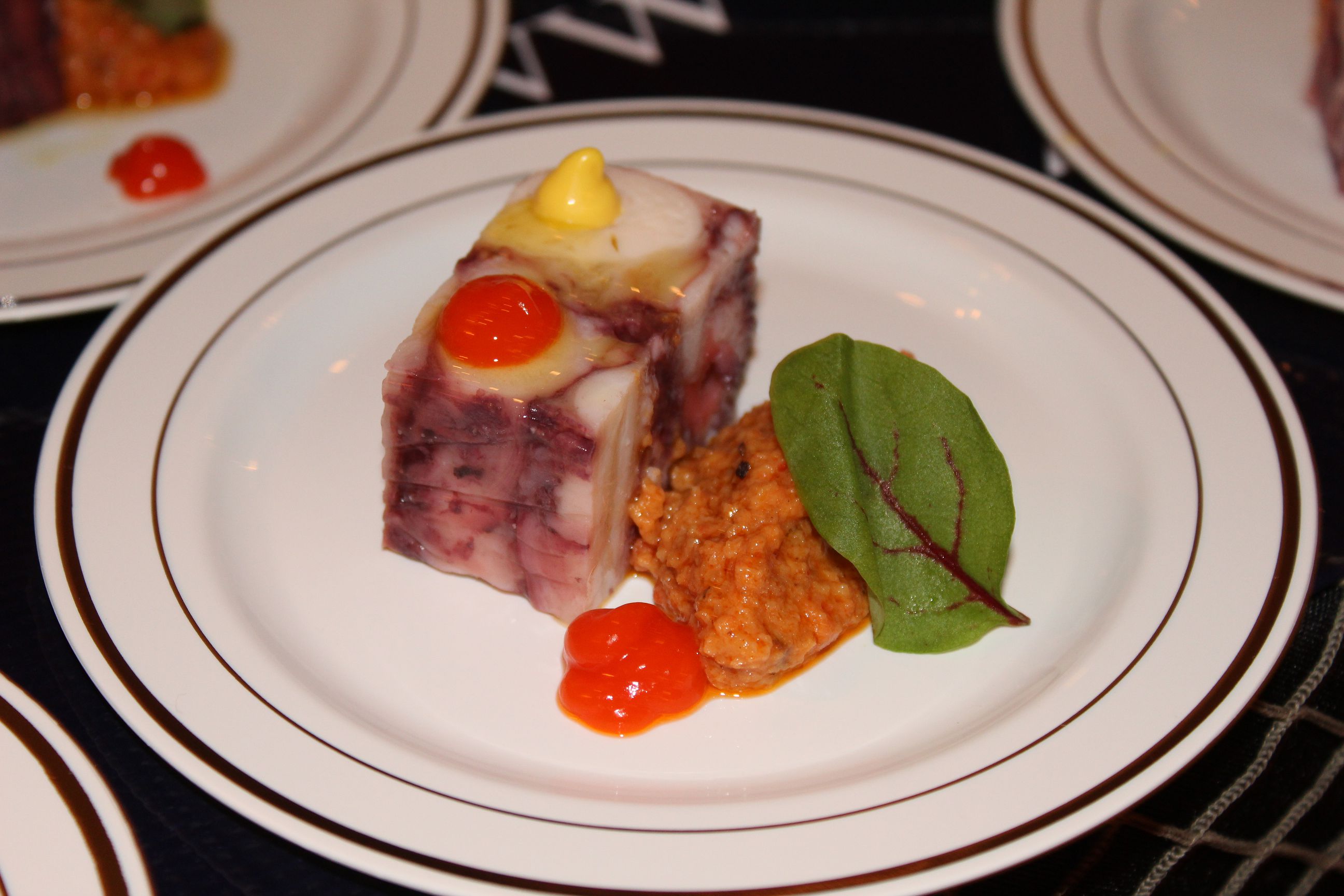 Crave Fishbar: "Salmon Crudo with a Watermelon Radish, Gooseberry and Asparagus Relish"
The Leopard at Des Artistes: "Eggplant Parmigiano Reggiano Sauce with Sage and Mushroom Ragout"
Triomphe Restaurant: "Foie Gras Mousse, Hazelnut and Rooftop Greens"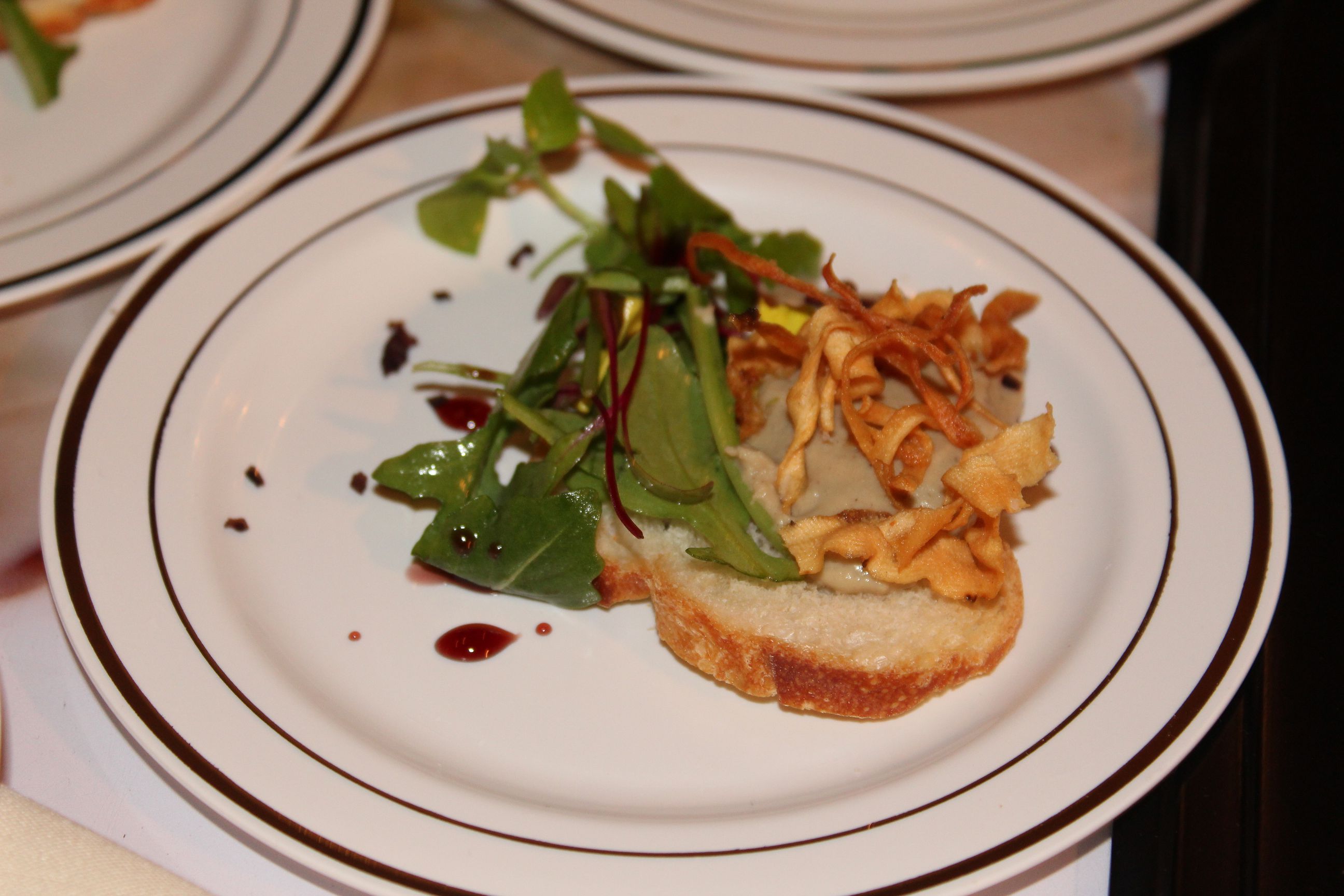 L&W Oyster Co.: "Brooklyn Clam Chowder- Long Island Clams, Coney Island Pilsner Cream, Potatoes, Corn Nuts"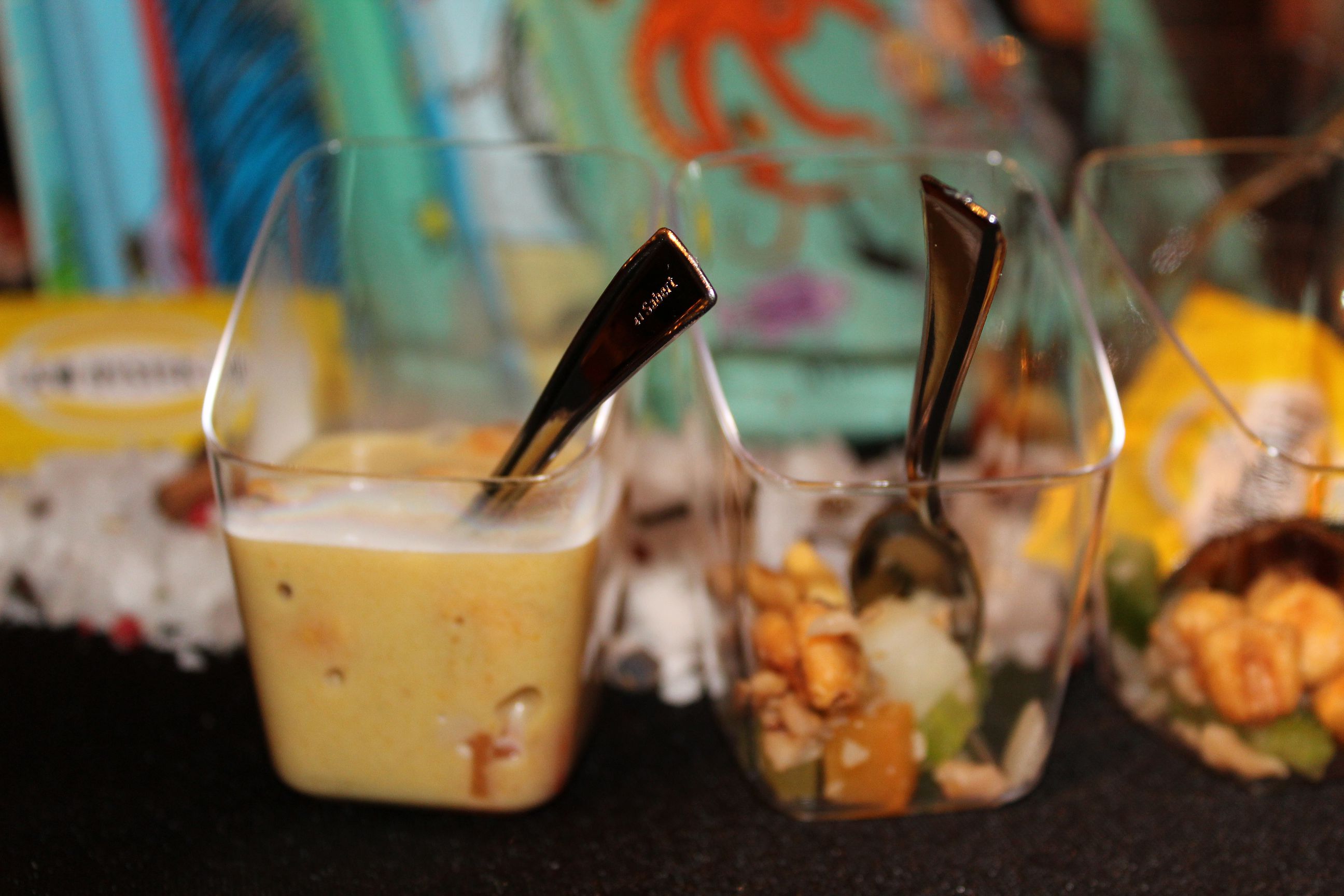 Almond: "Fish Tacos, Guajillo Aioli, Pickled Chiles"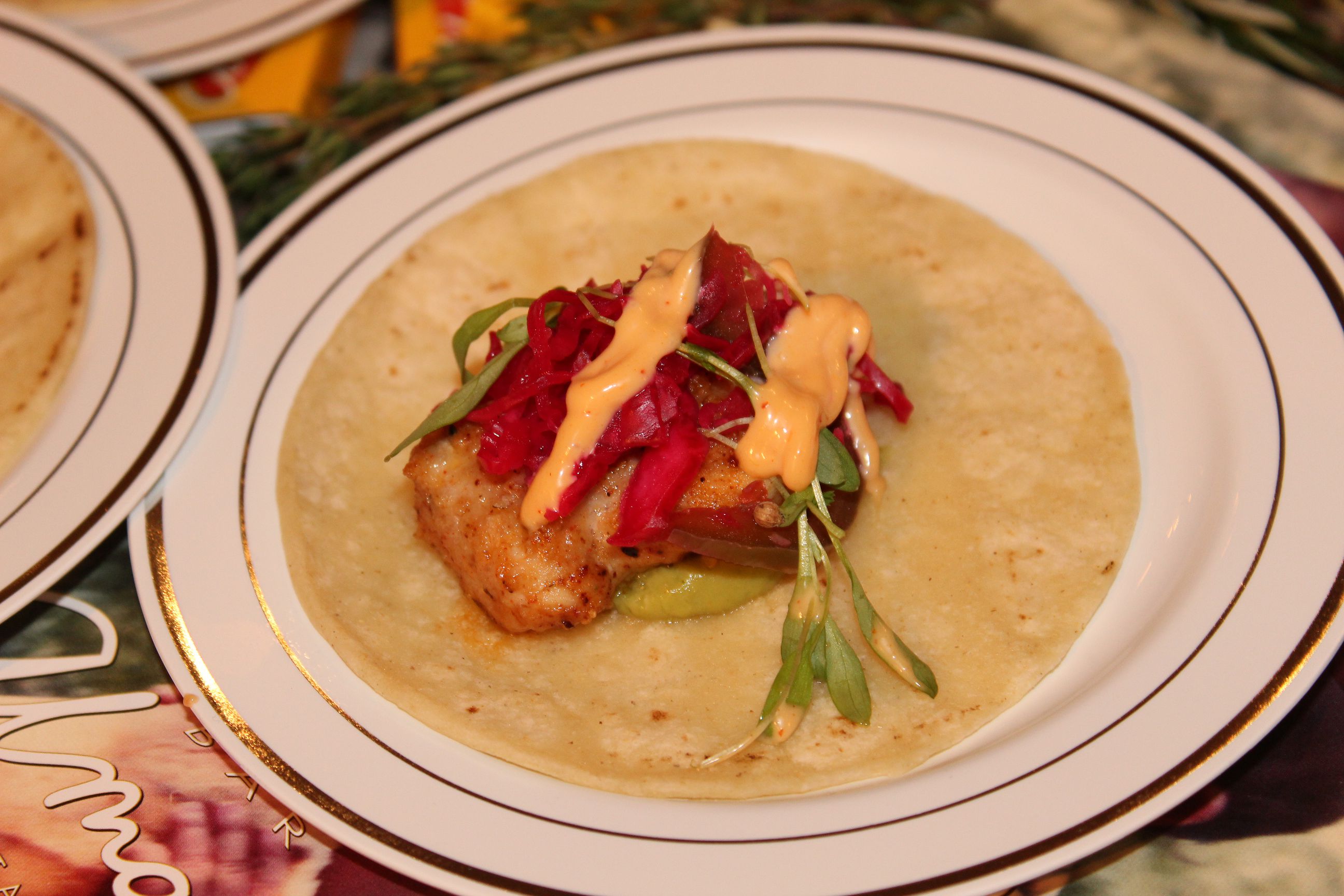 The Kati Roll Company: "Chicken Tikka/Mixed Veggie"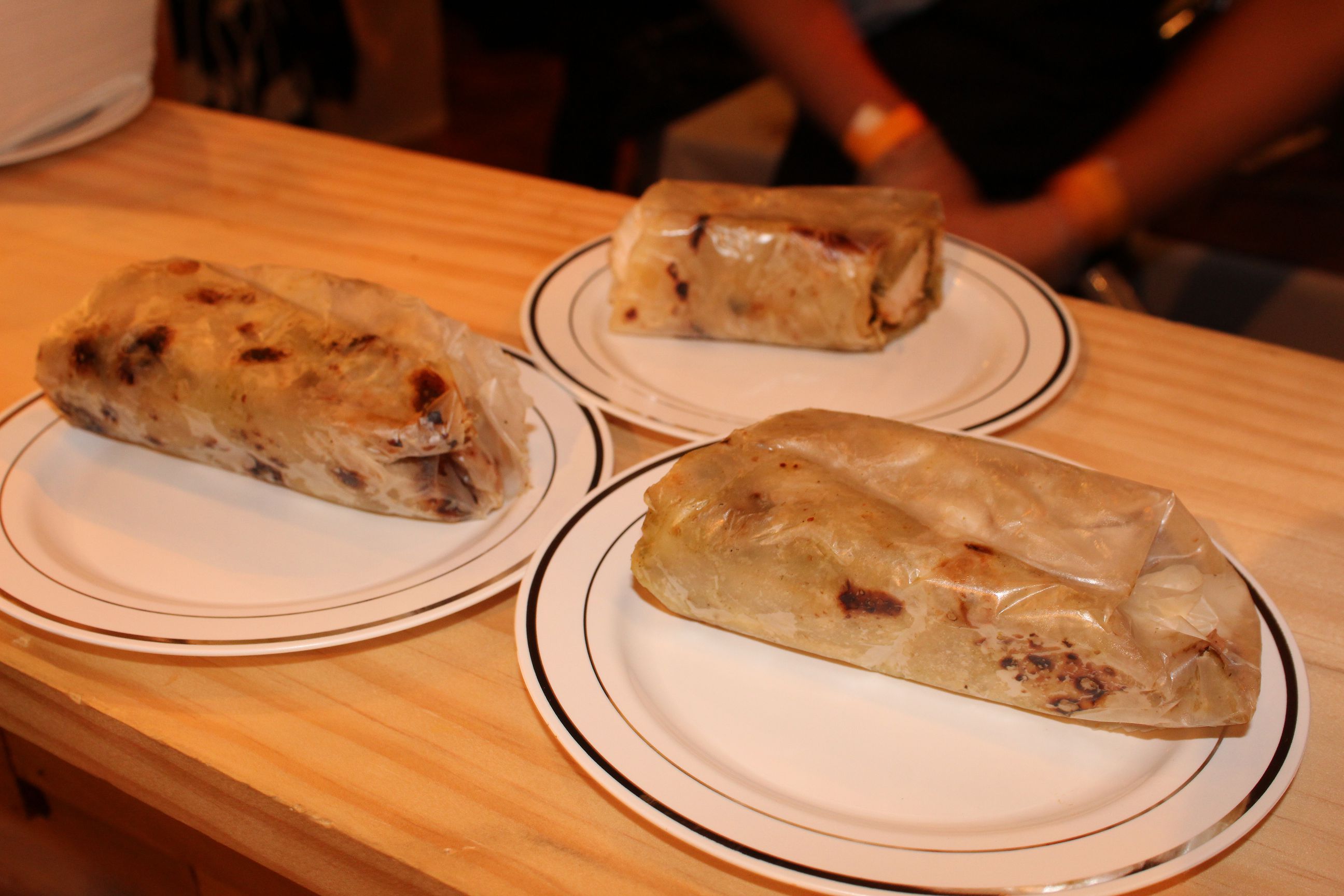 Voila Chocolat: "Gourmet Chocolate Truffle-Making Station"
Raymi: "Ceviche Mixto – Leche de Tigre, Corvina, Shrimp, Squid, Octopus, Sweet Potato"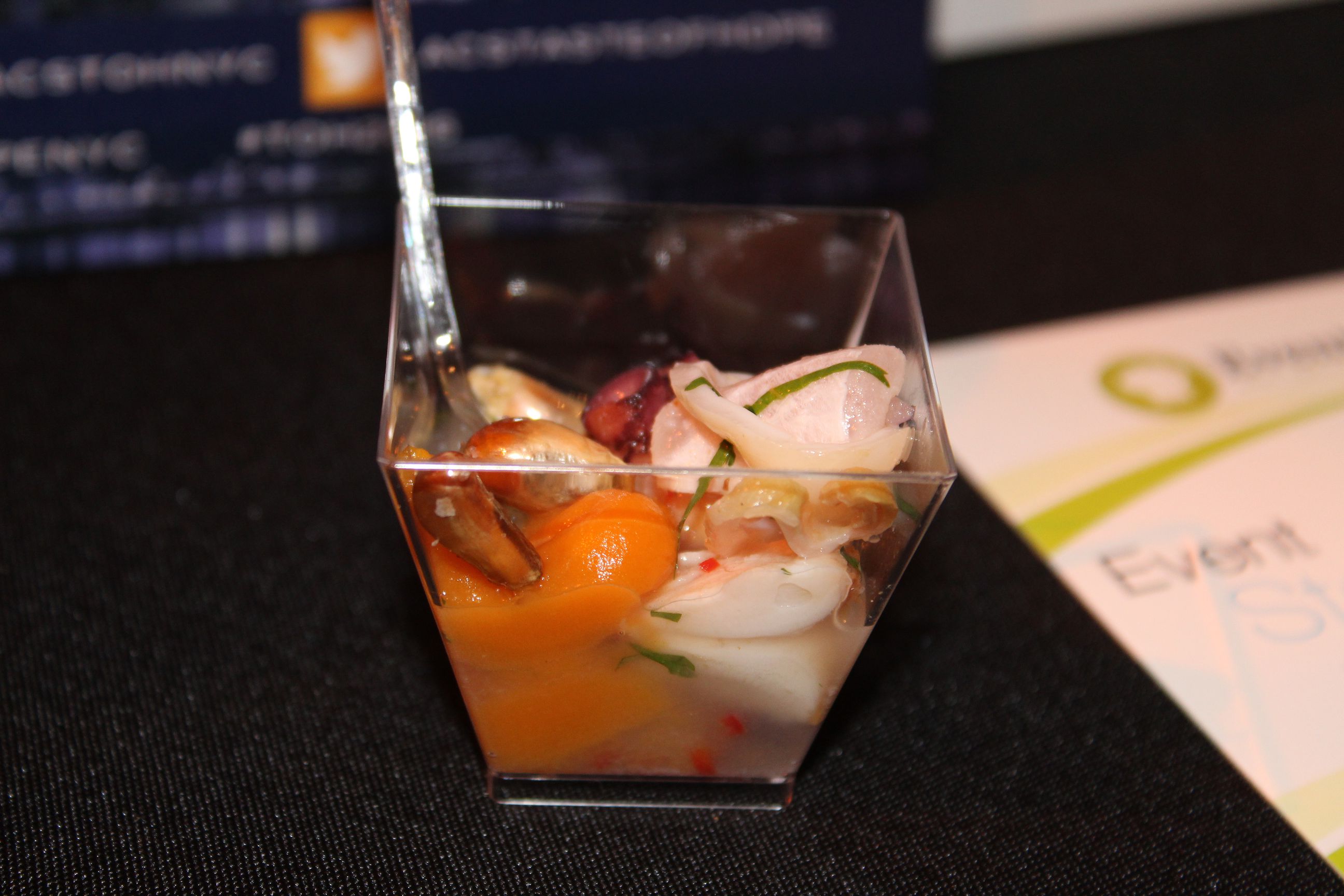 Serendipity 3: "Frrrozen Hot Chocolate"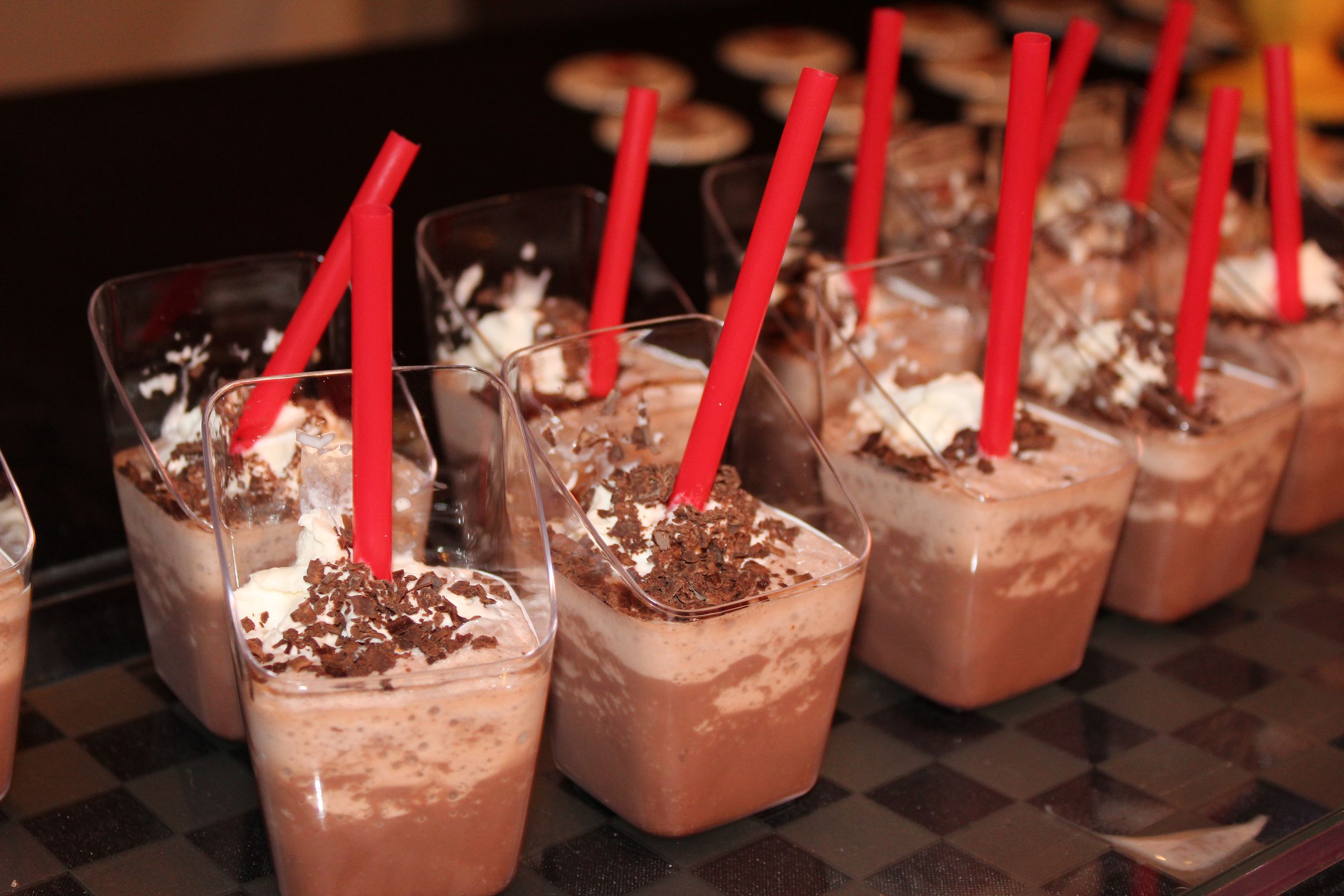 Dinosaur Bar-B-Que: "Mini Pulled Pork Sliders"
Todd English Enterprises: "Crispy Duck Buns with Grilled Five Spice Duck Breast"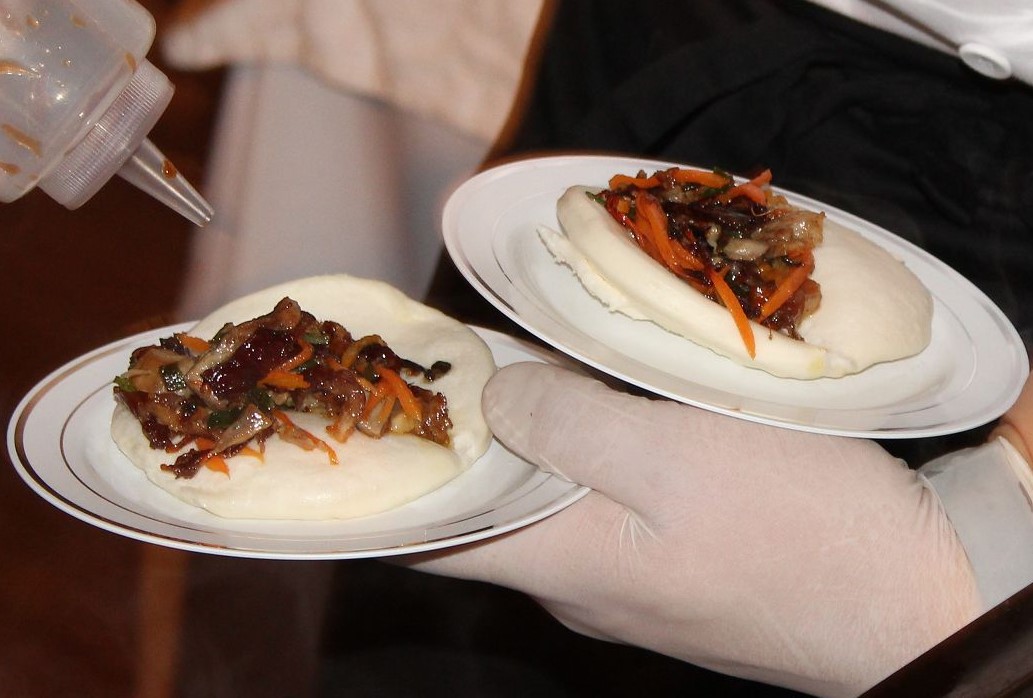 Fresco by Scotto: "Creamy Polenta with Chicken and Veal Bolognese"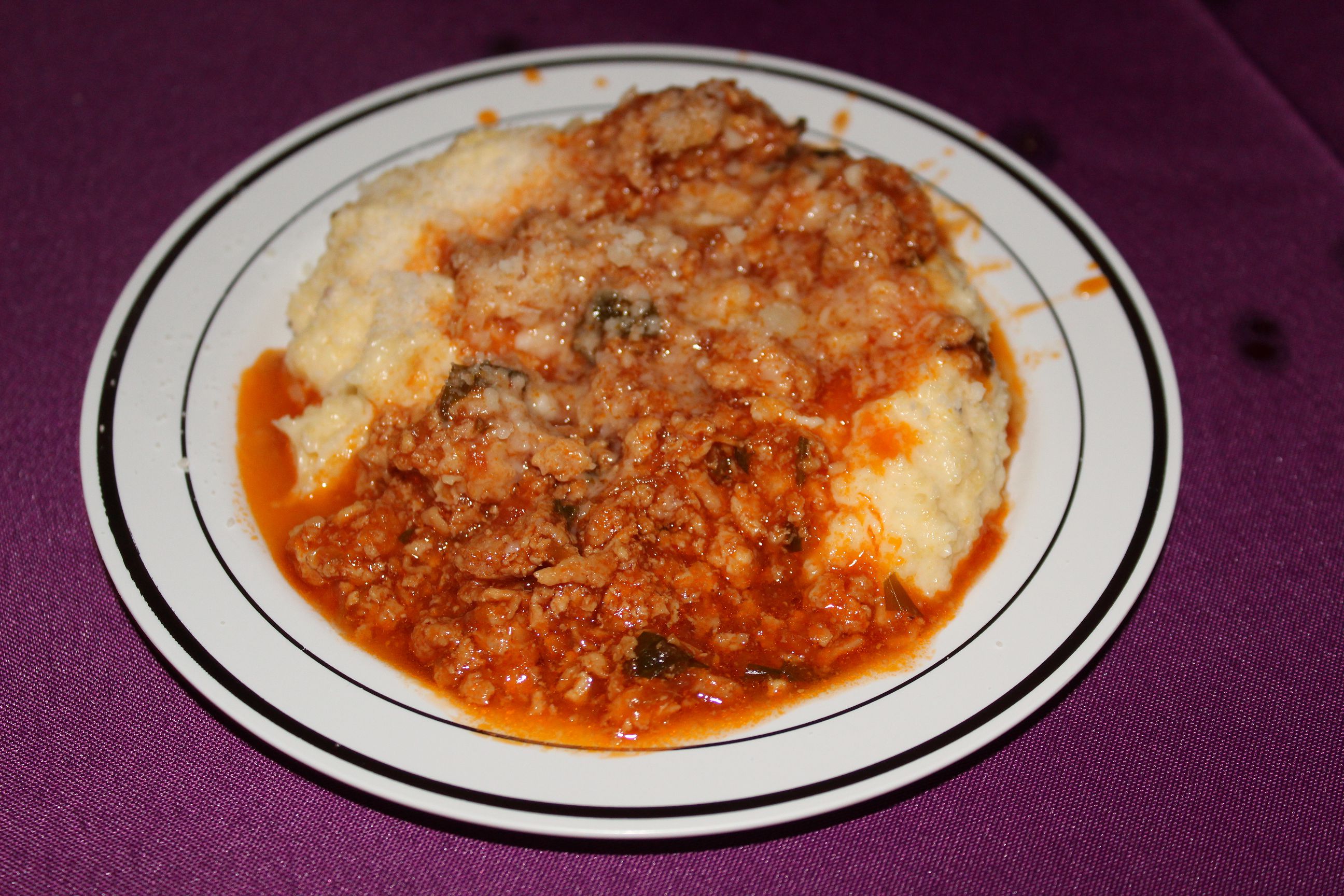 Doc's Cake Shop: "Southern Style Cupcakes" & "Banana Pudding"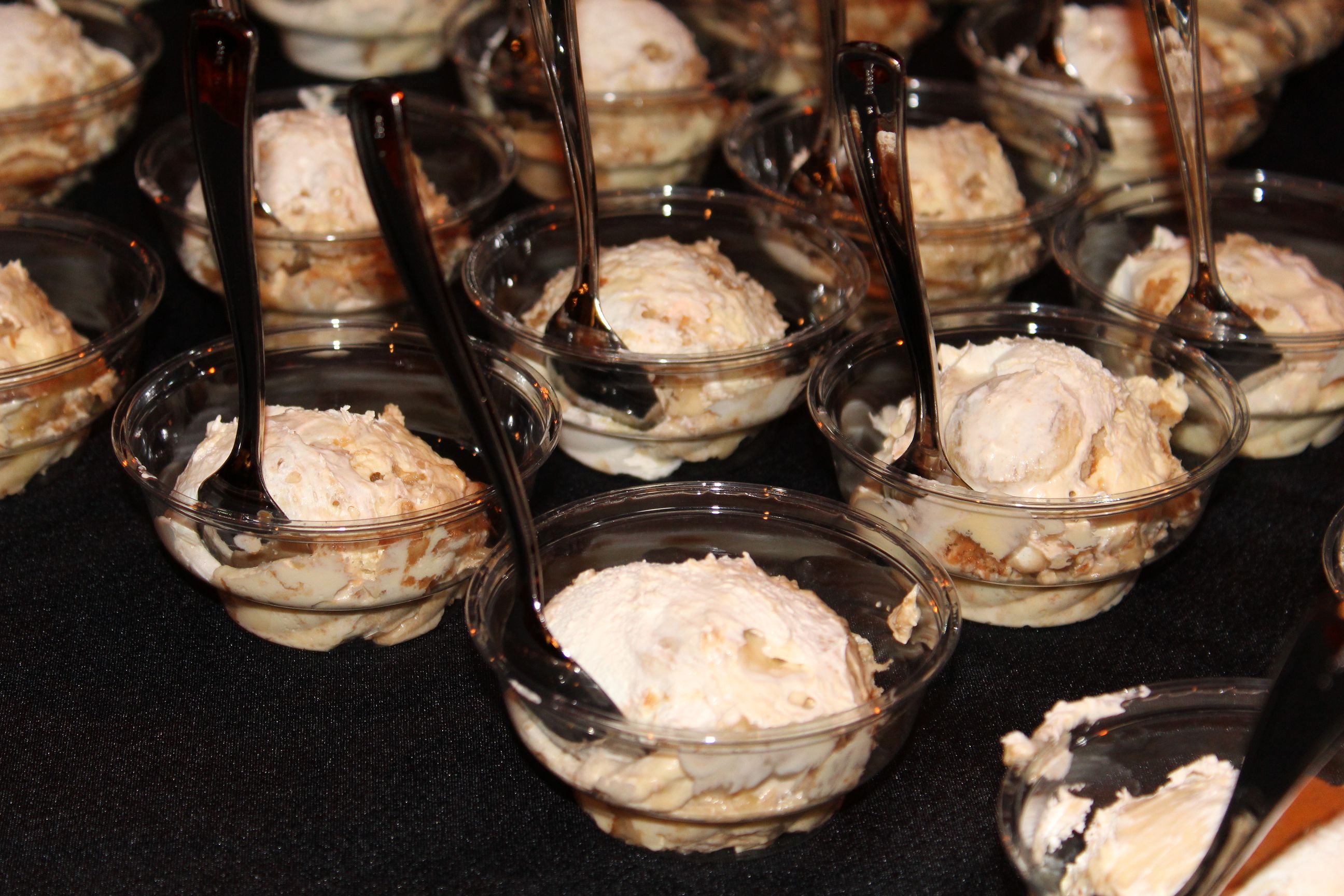 Related Articles
Share
About Author
(0) Readers Comments