Blog: Taste of Tribeca 2016
Tribeca is a home to a great many celebrity residents, one of the country's most highly regarded film festivals and some of New York City's finest restaurants and chefs. With that in mind, nearly 70 of the neighborhood's most esteemed chefs and their staffs converged at an outdoor festival of eats on Saturday afternoon for the 22nd Annual 'Taste of Tribeca.' The unparalleled affair would again serve as an arts enrichment fundraiser to benefit local public schools PS150 and PS234, welcoming folks of all ages from in and outside of the neighborhood to indulge in some of the surrounding area's phenomenal fare.
Reasonably priced tickets would afford guests the opportunity to enjoy six tasting samples from the array of assembled participants- along with two beers at nearby bars for attendees that were of age. Though rain certainly threatened to dampen the event's 11:30am start time, the weather managed to hold off for much of the affair, allowing eventgoers the opportunity to parade around the blocked-off streets undeterred by holding up umbrellas or donning pesky hooded jackets. Instead, the day's biggest struggle would be dodging the small dogs and strollers that tended to clog up some of the walking space- but the free to enter event was an entirely welcoming one, and the sheer number of people filing in and out of the Duane Street space was a pleasant sight to see given the poor spring weather we've been experiencing for much of the year.
The family atmosphere was once again apparent from the get go where live music would permeate much of the open air space, playing as a backdrop to the likes of some of the sizzling fare prepped by notable restaurants like The Palm, Gunbae, Dirty Bird To Go and Racines NY. With our tickets in hand, we immediately set out to explore an eclectic selection of eats, beginning with meat-centric options. American Cut recently opened up their second Manhattan outpost (the newest, in Midtown) and their "Steak Tartare" was deliciously seasoned, spread atop a crunchy slice of country bread with a sprinkle of yellow egg and diced scallions. Similarly, Sarabeth's reinforced just why they're among Manhattan's most lauded brunch spots with a "Short Rib Hash," decorated with a full sunnyside up egg atop a layer of seasoned meat and a green tangy chimichurri sauce.
Pulled pork would also prove to be particularly popular with the participating restaurants. Walker's BBQ has been a part of 'Taste of Tribeca' since the event's inception so catching them stationed at their signature corner location on Greenwich Avenue replete with the day's longest line was no surprise. Served with a watermelon triangle and a side of slaw, the Walker's slightly sweet "BBQ Pork Sandwich" was probably the most generous portioned of the afternoon, served enveloped in a fluffy sourdough roll. The slightly smaller "Pulled Pork" from downtown beer bar Church Publick was a bit more savory than sweet despite being slight in stature, and was served inside a soft brioche slider bun with a side of slaw. Other pig-centric options came from Brushstroke ("Simmered Pork Belly"), The Roxy Hotel ("Japanese Berkshire Sausage in Butter Dough") and Anejo, whose "Sticky Mole Ribs" were rich, sweet and left our faces a mess after tearing the tender meat right from the bone.
Though we certainly enjoyed the likes of the "English Pea Tart with Bacon Vinaigrette" from Little Park, our favorites of the day involved seafood.  Nobu is among the most successful sushi-style restaurants in the country and with servings like the "Black Cod Butter Lettuce," it's easy to see why. Seemingly simply prepared, the fresh crispy bibb lettuce hugging each tender hunk of flavorful fish was perfectly cooked. The makeshift lettuce wraps never dripped with sauce or wasteful ingredients, allowing each bite to be focused on the tasty charred cod skin. Mearby, Macao Trading Co. utilized an array of tangy elements to decorate a delightfully chewy "Mussel Escabeche," sprinkled with bonito flakes and ginger, wrapped in a sole lettuce shell to harness all of the flavors. The Hideway's "Fish Tacos," Takahachi's "Hand Rolls" and the smorgasbord of delicacies from Zucker's – "Nova Salmon" and "Smoked Whitefish," would each play runner-up A and B and C in the grand scheme of offerings, where even six servings managed to satiate even the hungriest of eaters. In celebration of Tribeca, the weather was warm, the cuisine was distinctive and the spirit of the neighborhood was high- all in all, 'Taste of Tribeca' was a pretty special way to welcome summer back to New York City.
- Jane Van Arsdale

Food Photos from Taste of Tribeca 2016

Marc Forgione: "Lamb Barbacoa"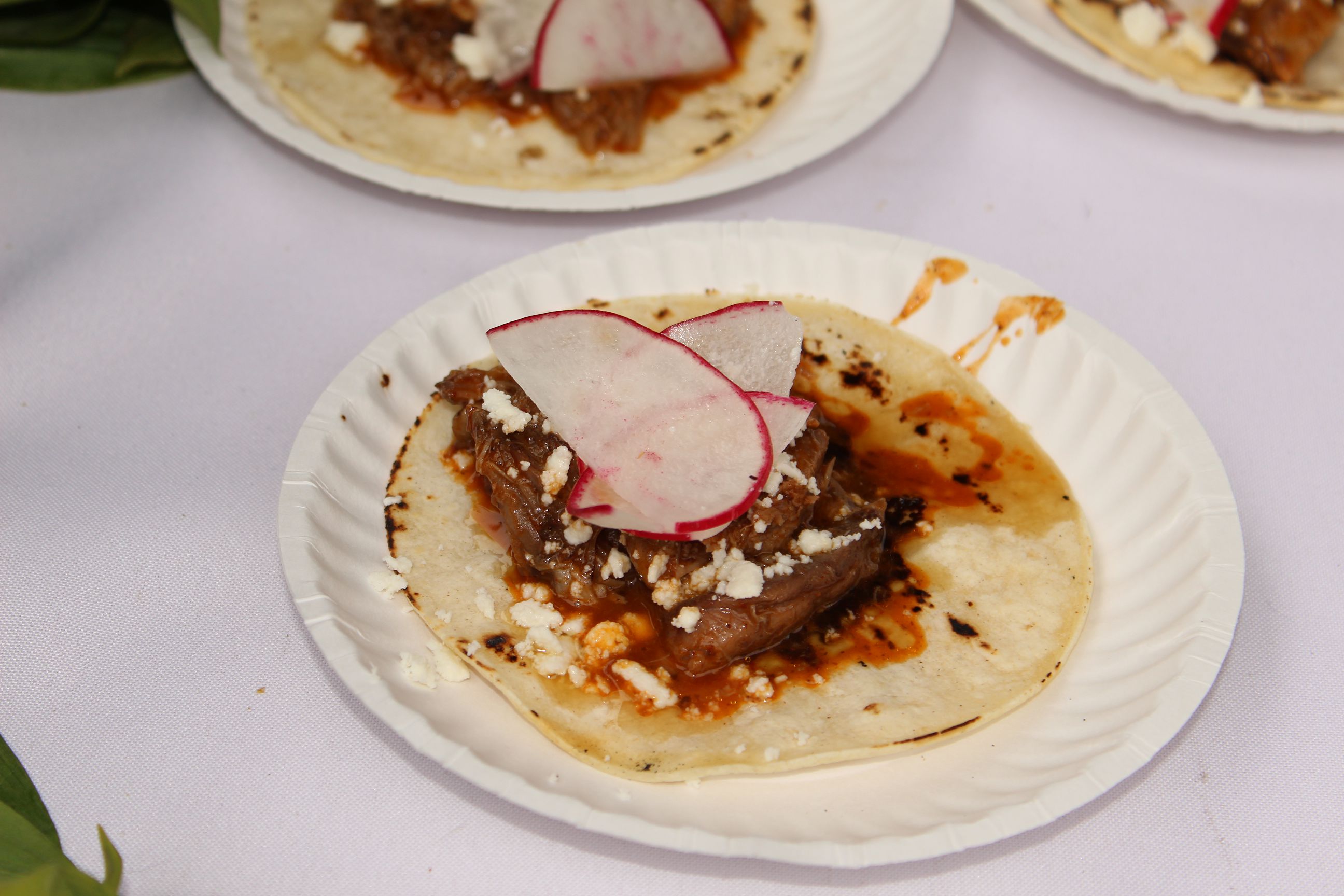 American Cut: "Steak Tartare, Grilled Country Bread, Eggs Mimosa"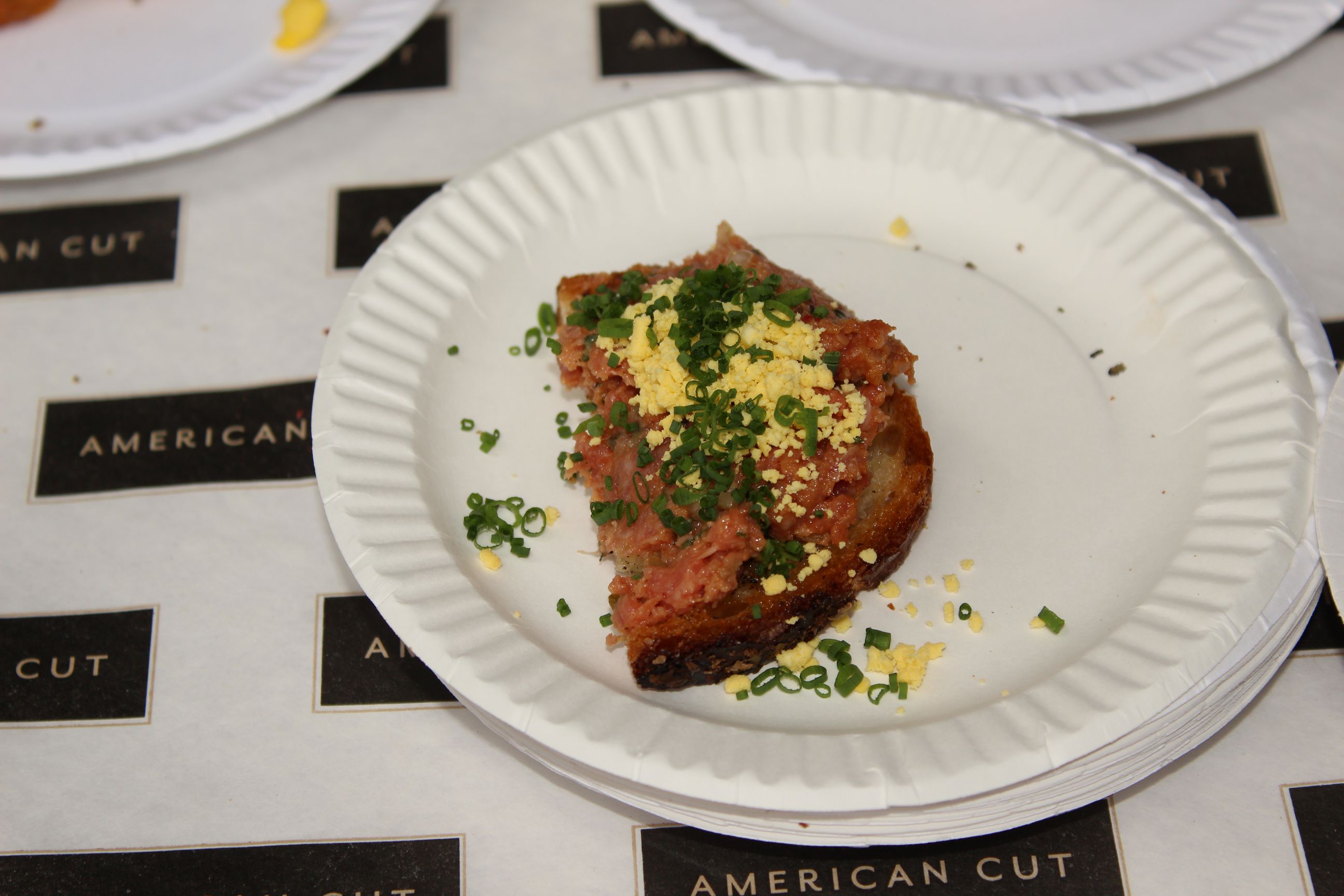 Nobu Next Door: "Black Cod Butter Lettuce"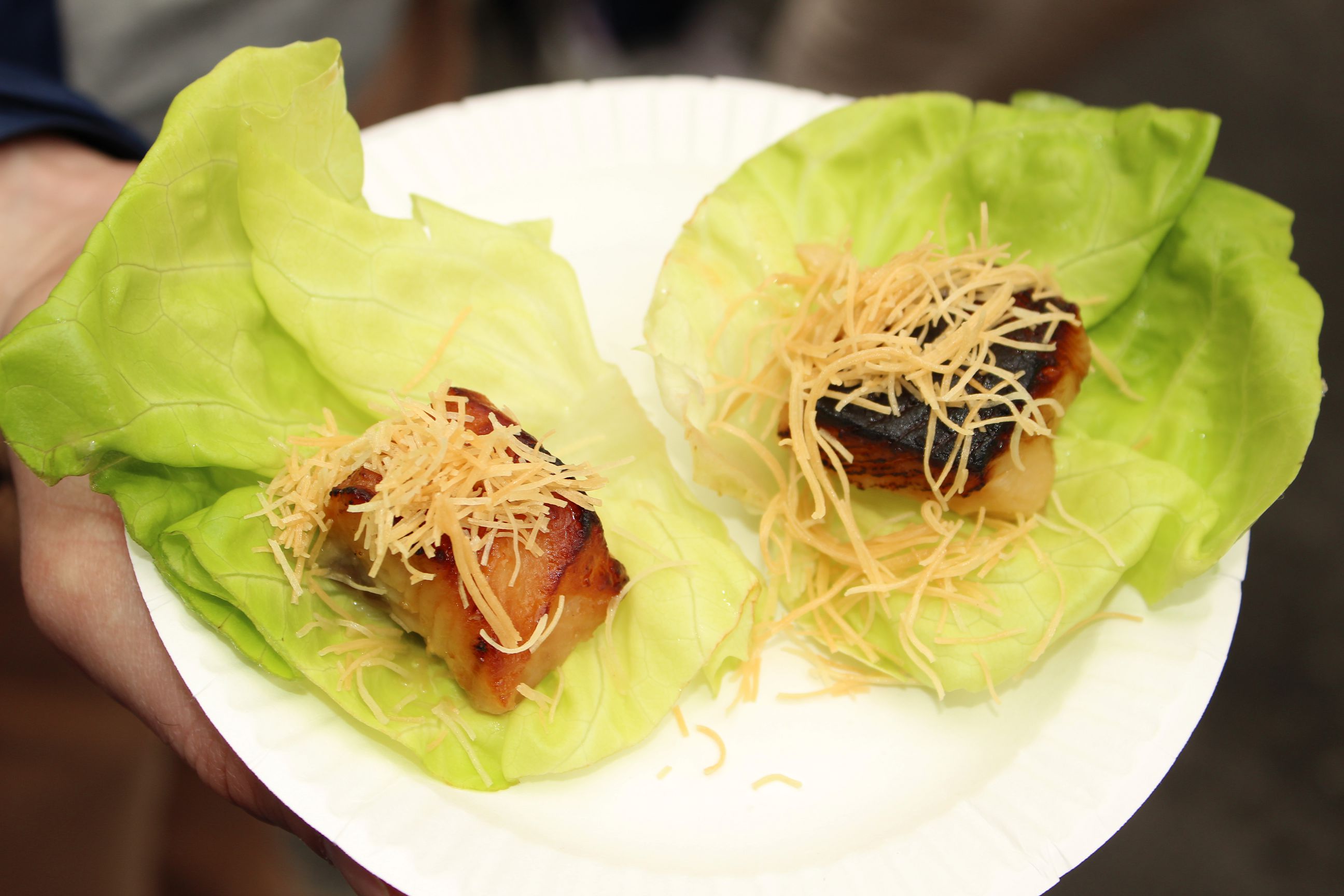 Tablao Tapas y Restaurante: "Paella"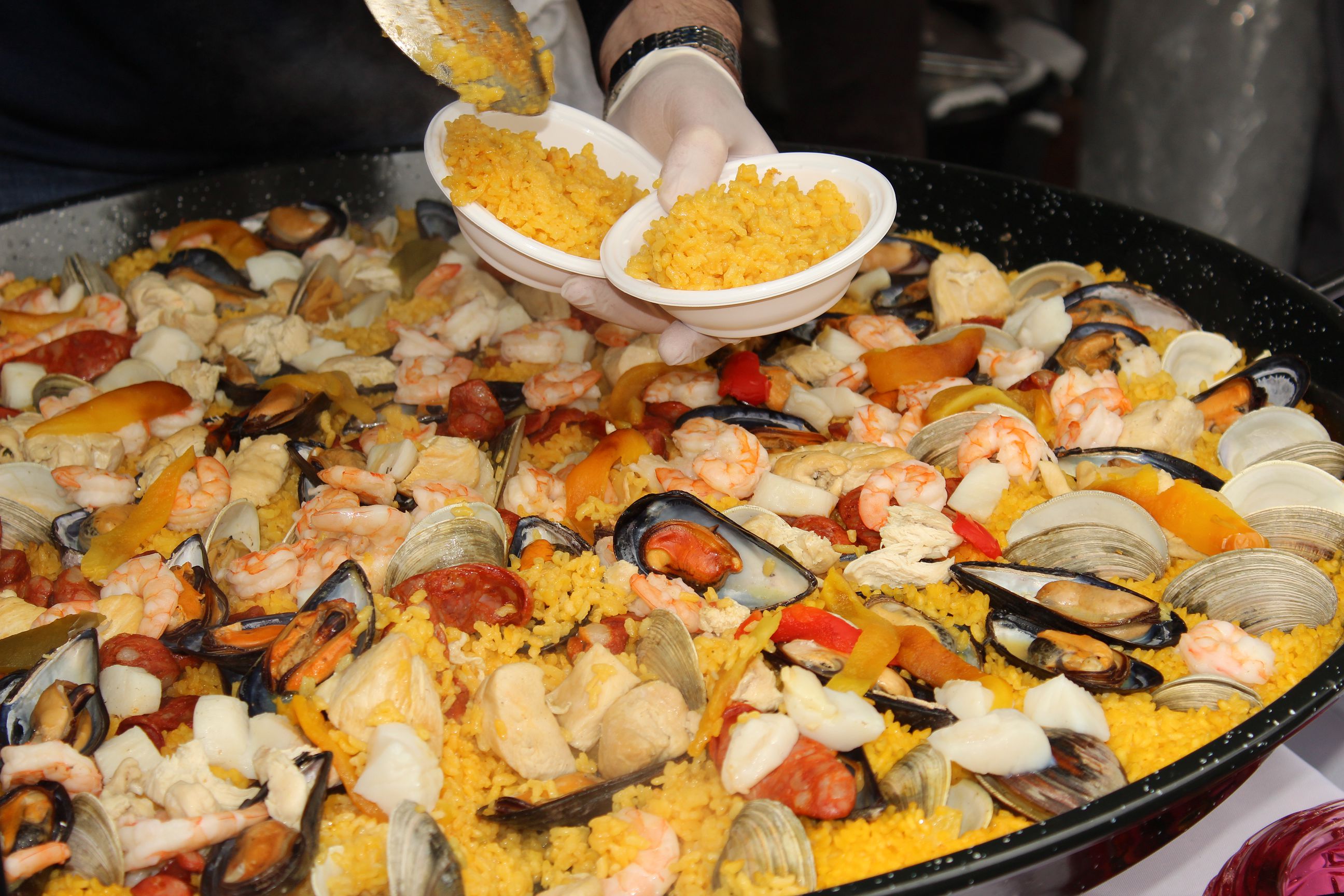 Gunbae: "Bulgogi Rice Cup"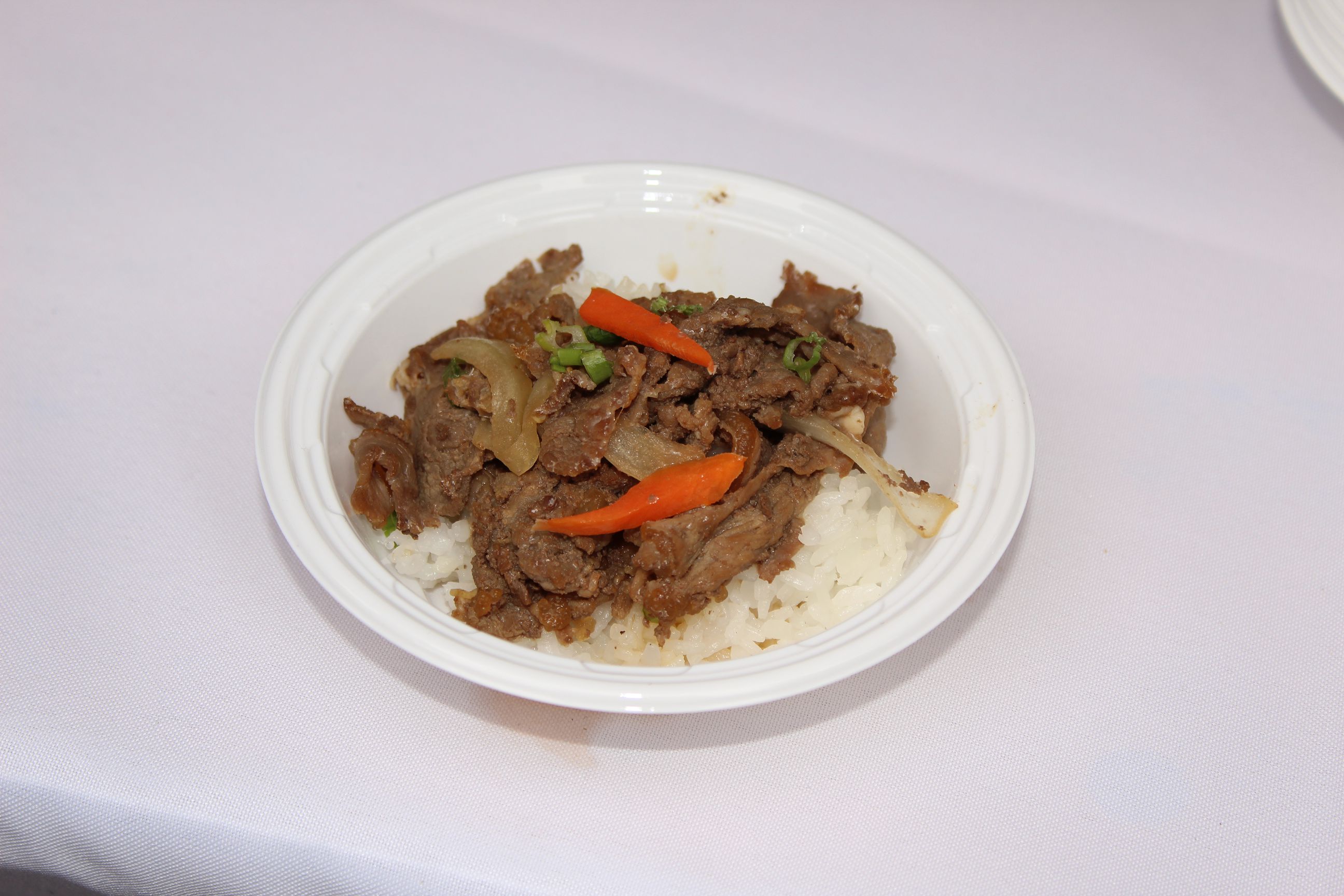 Sarabeth's: "Short Rib Hash"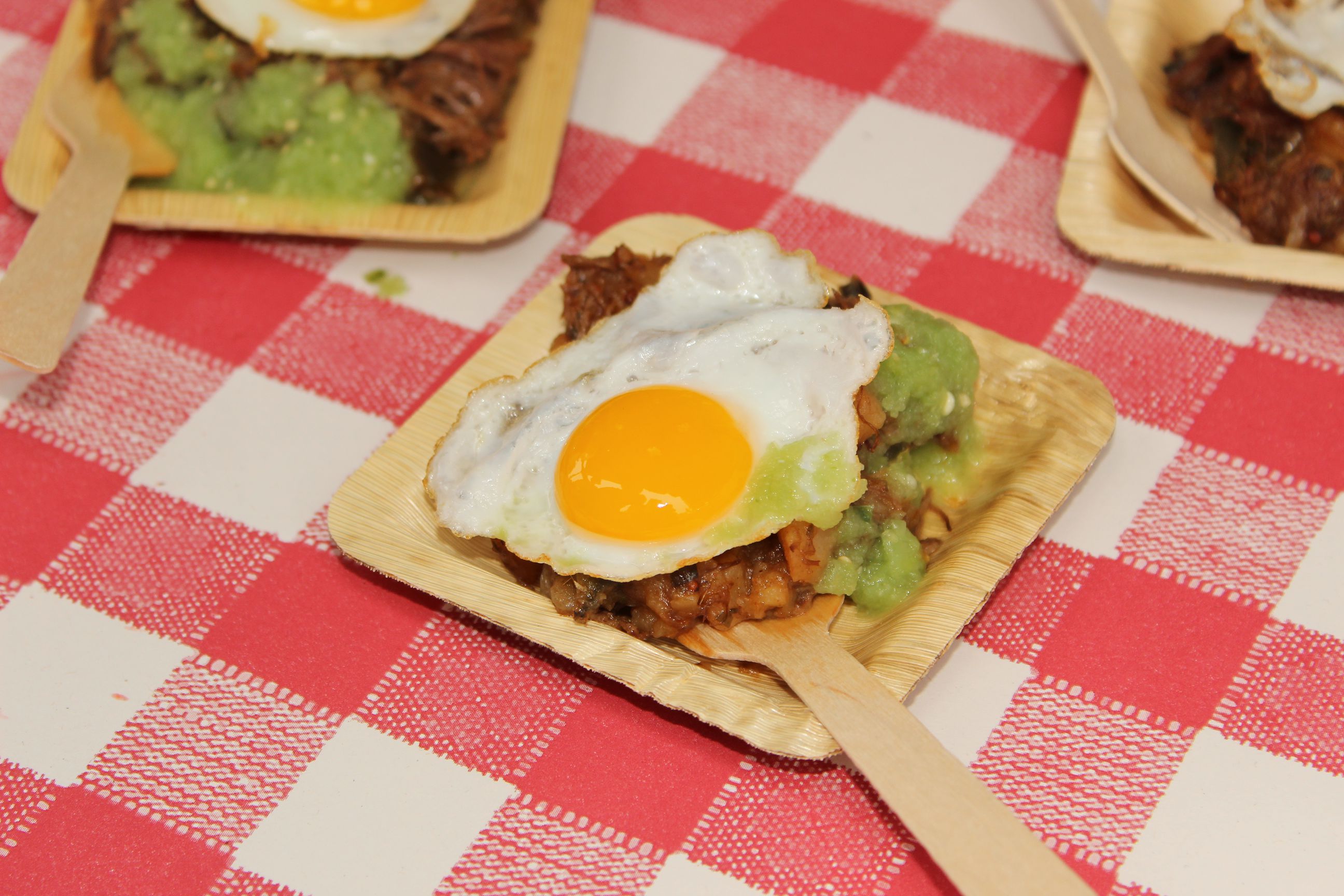 Smith & Mills:Â  "Oysters on the Half Shell"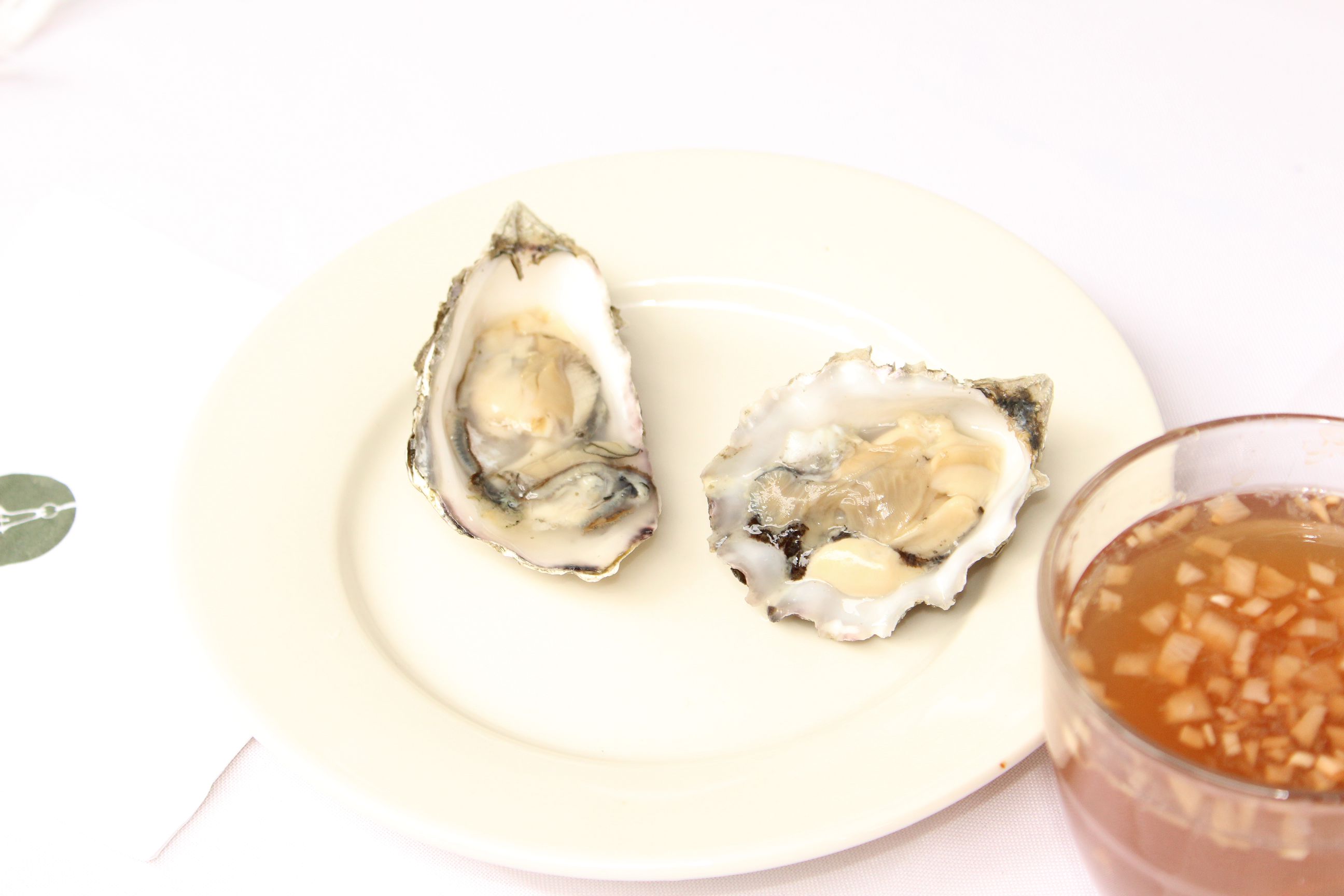 Walker's: "BBQ Pulled Pork Sandwich"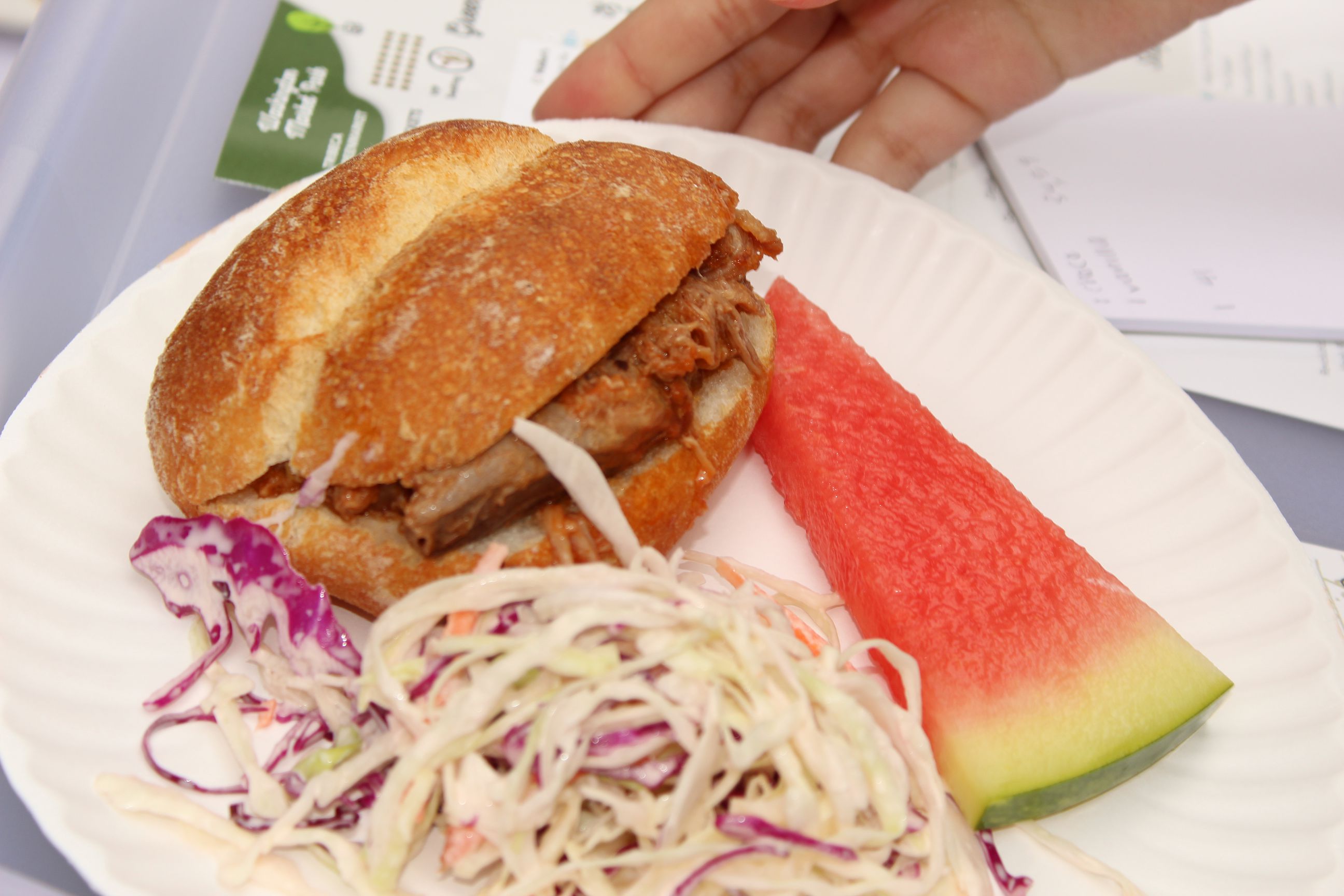 Baked:Â  "Lemon Poppy Bites, Brownie Bites, Farro Salad Mix"

Warren 77:Â  "Warren Wings"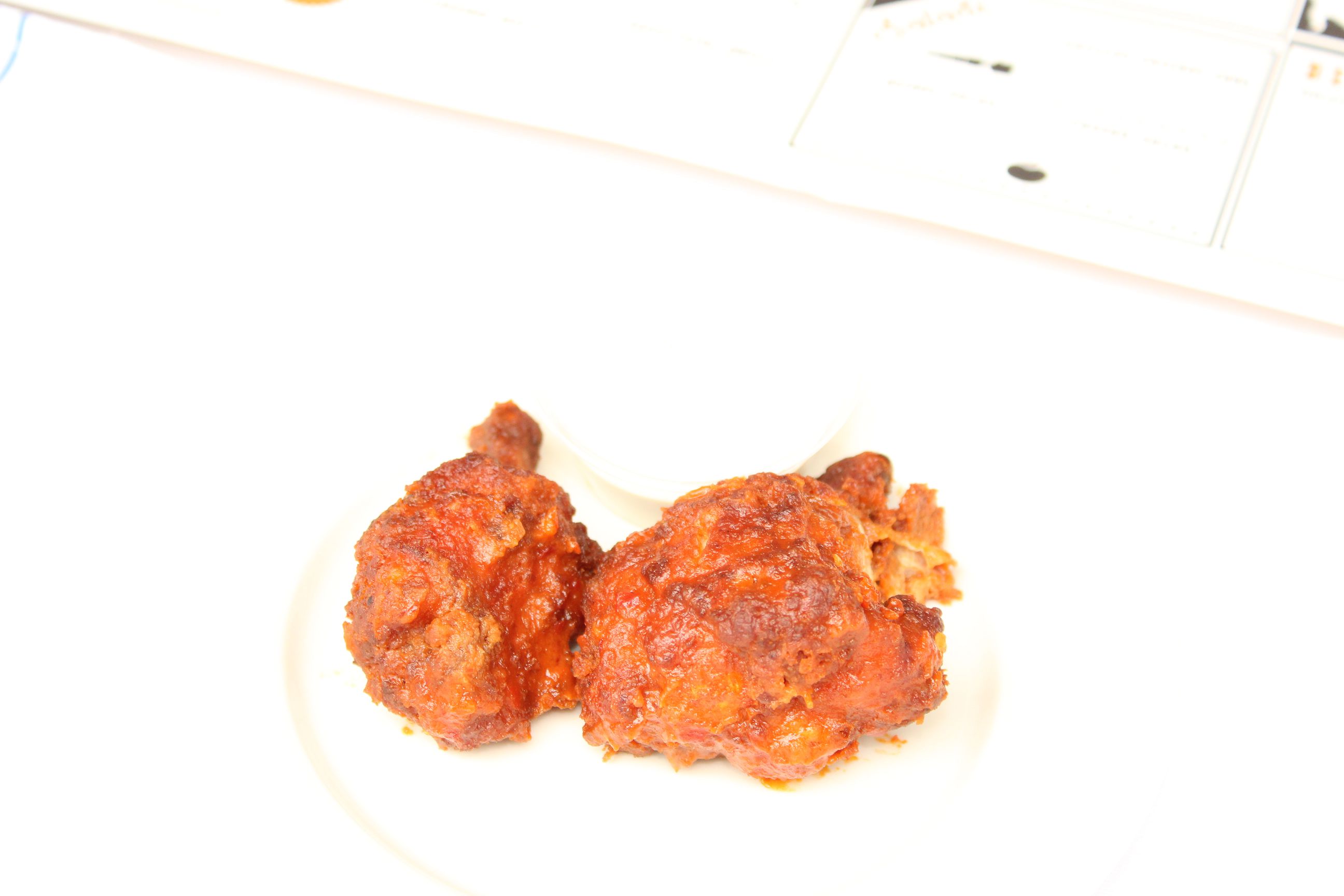 Little Park: "English Pea Tart, Bacon Vinaigrette, Feta"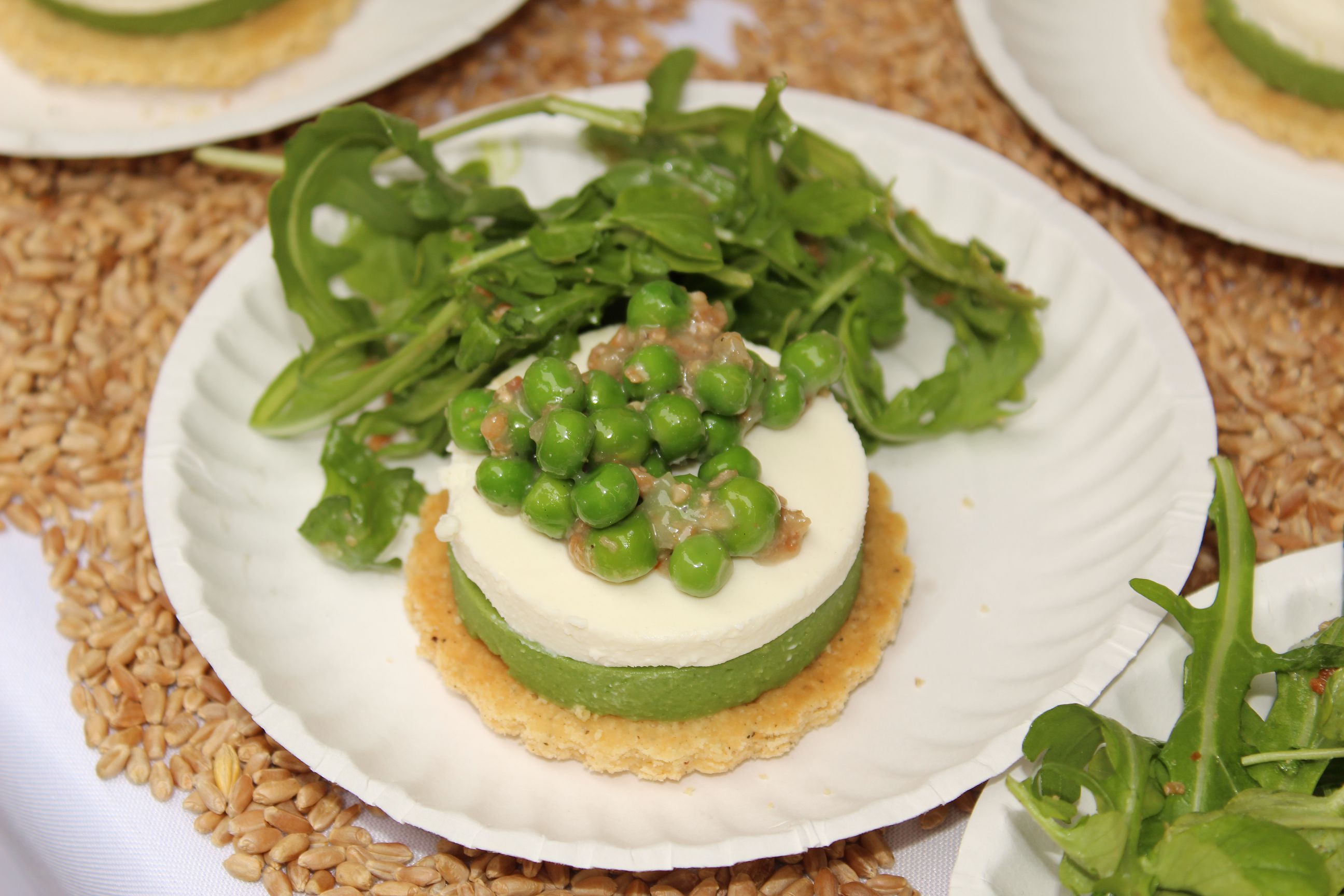 Zucker's: "Traditional Nova Salmon, Scallion Cream Cheese," "Smoked Salmon Tartar on Cucumber" & "Smoked Whitefish Salad on Mini Bagel Chip"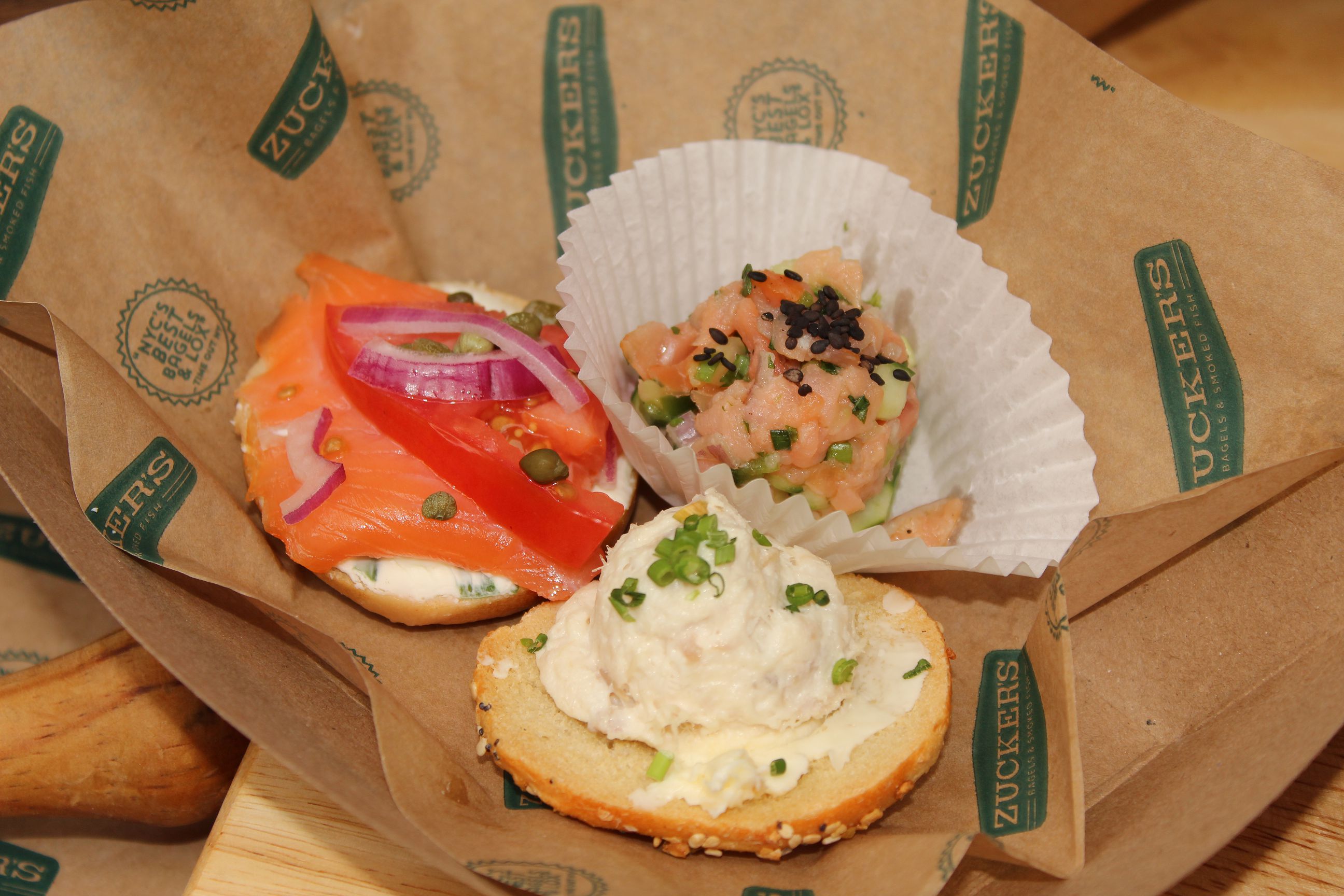 ROC: "Roasted Sweet Italian Sausage with Braised Cannellini Beans in Tomato Sauce"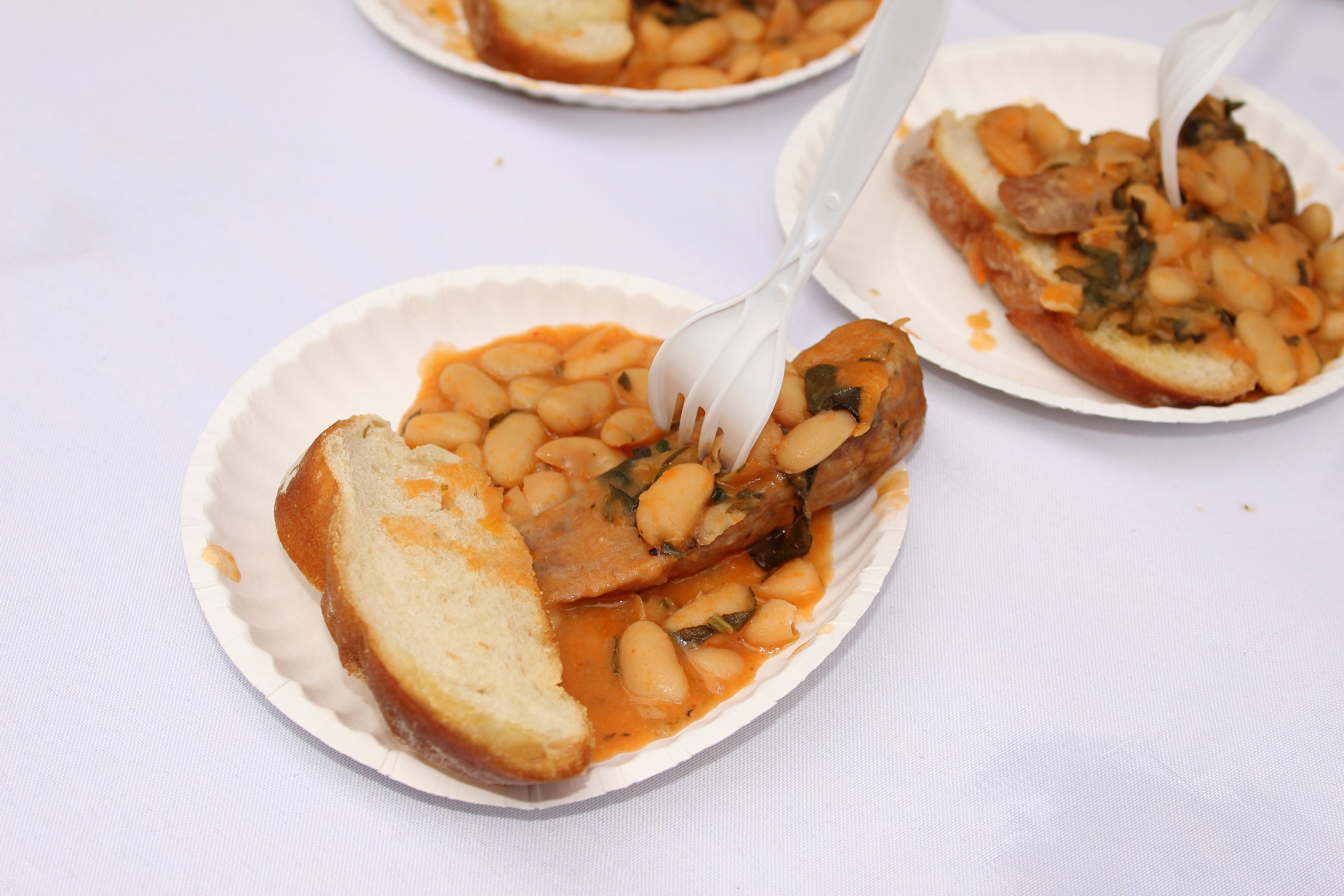 Salaam Bombay: "Cocktail Samosas with Tamarind and Mint Chutneys"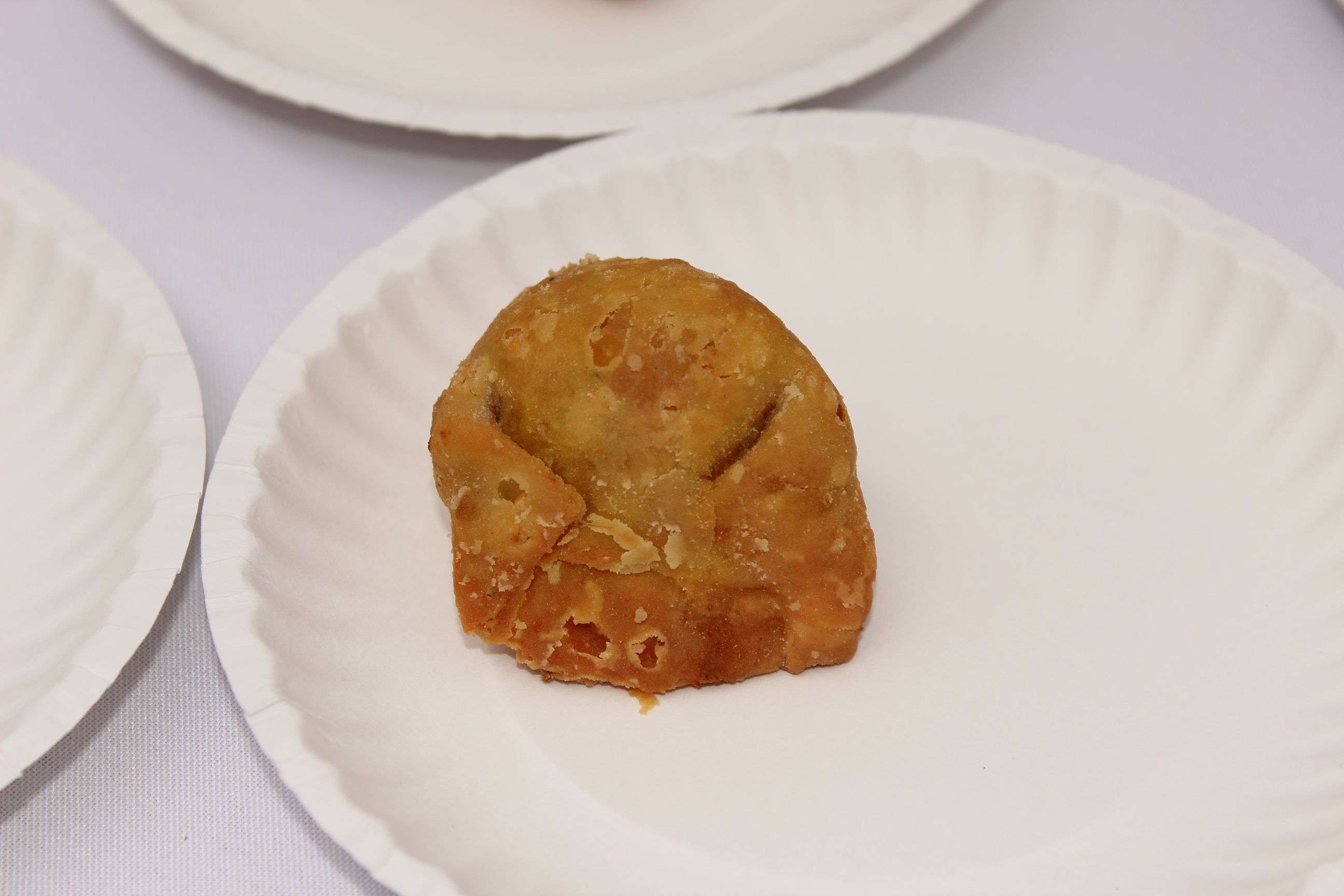 Macao Trading Co.: "Mussel Escabeche with Ginger & Bonito"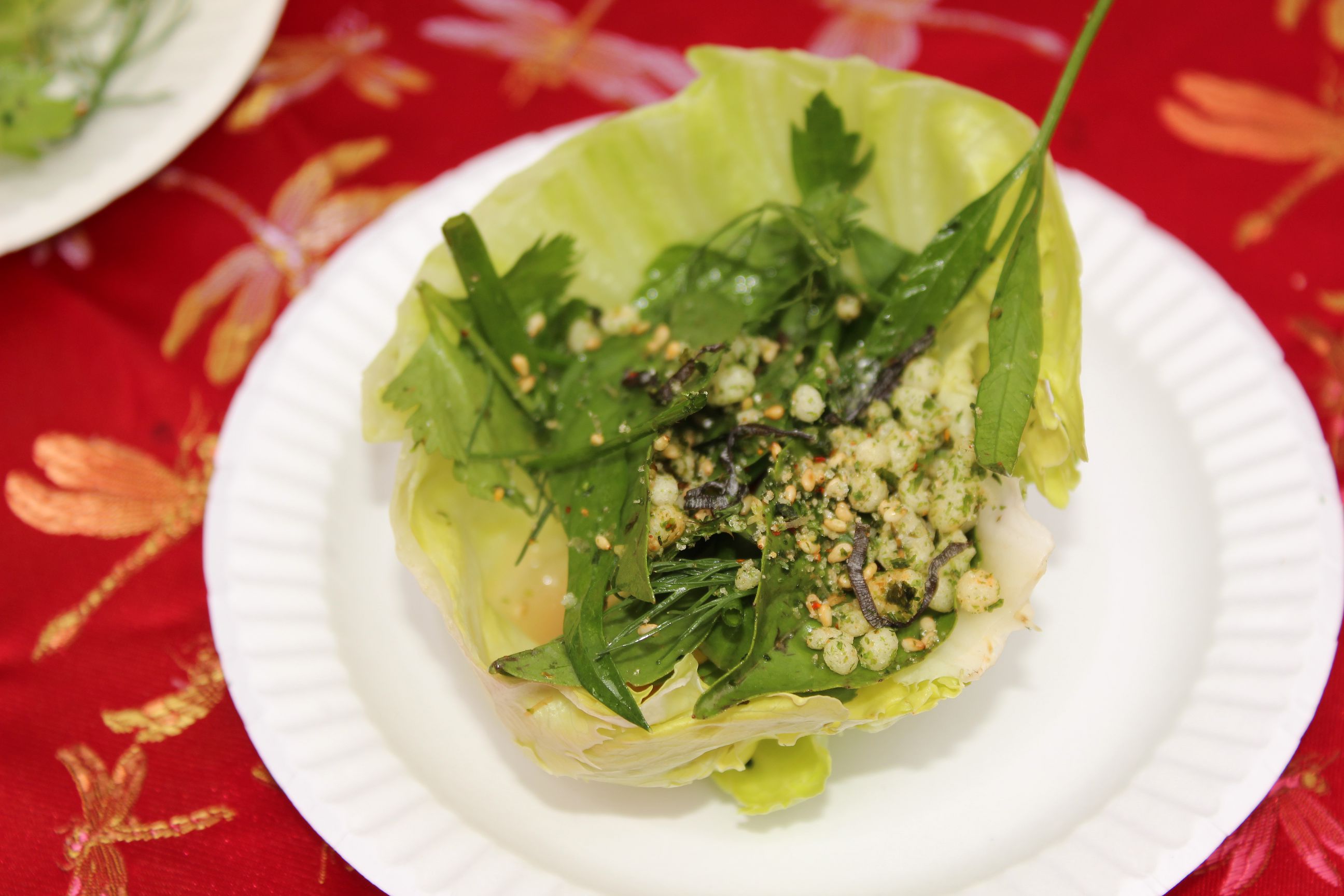 Terra: "Chef's Selection Meatballs"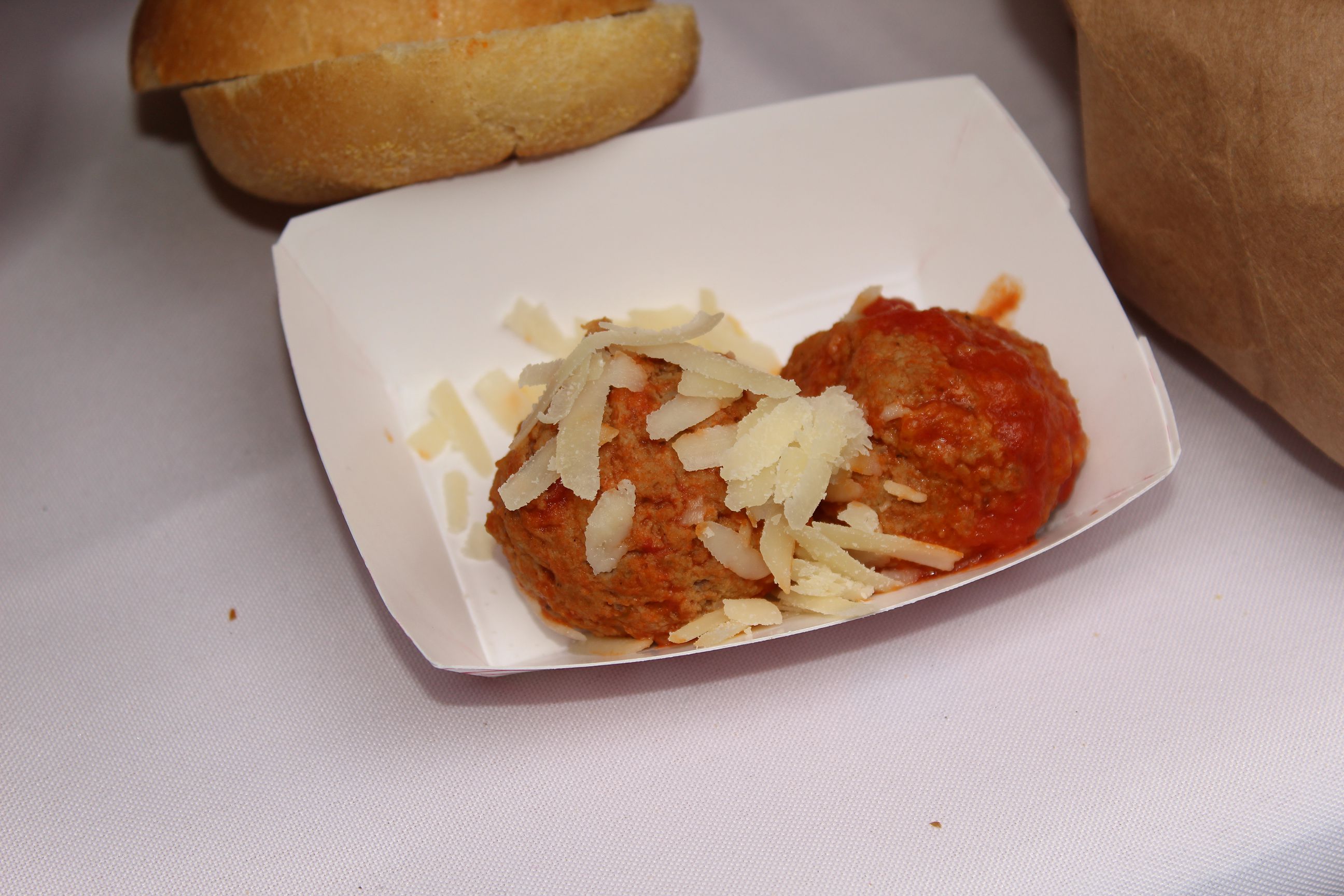 Belle Reve: "Belle Burger Sliders"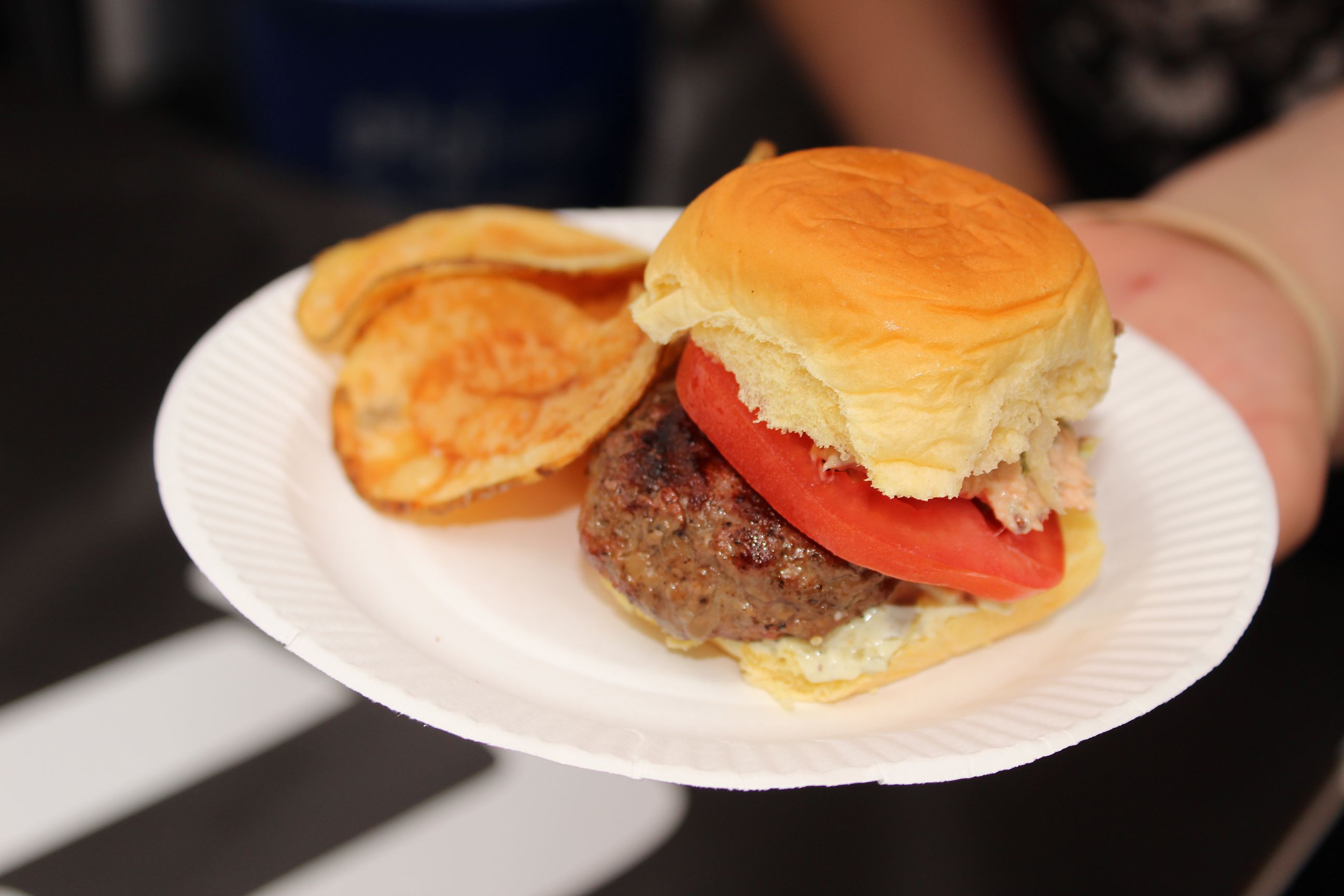 Tokyo Bay Japanese Restaurant: "Weet Onigiri & Spicy Tuna Hand Roll"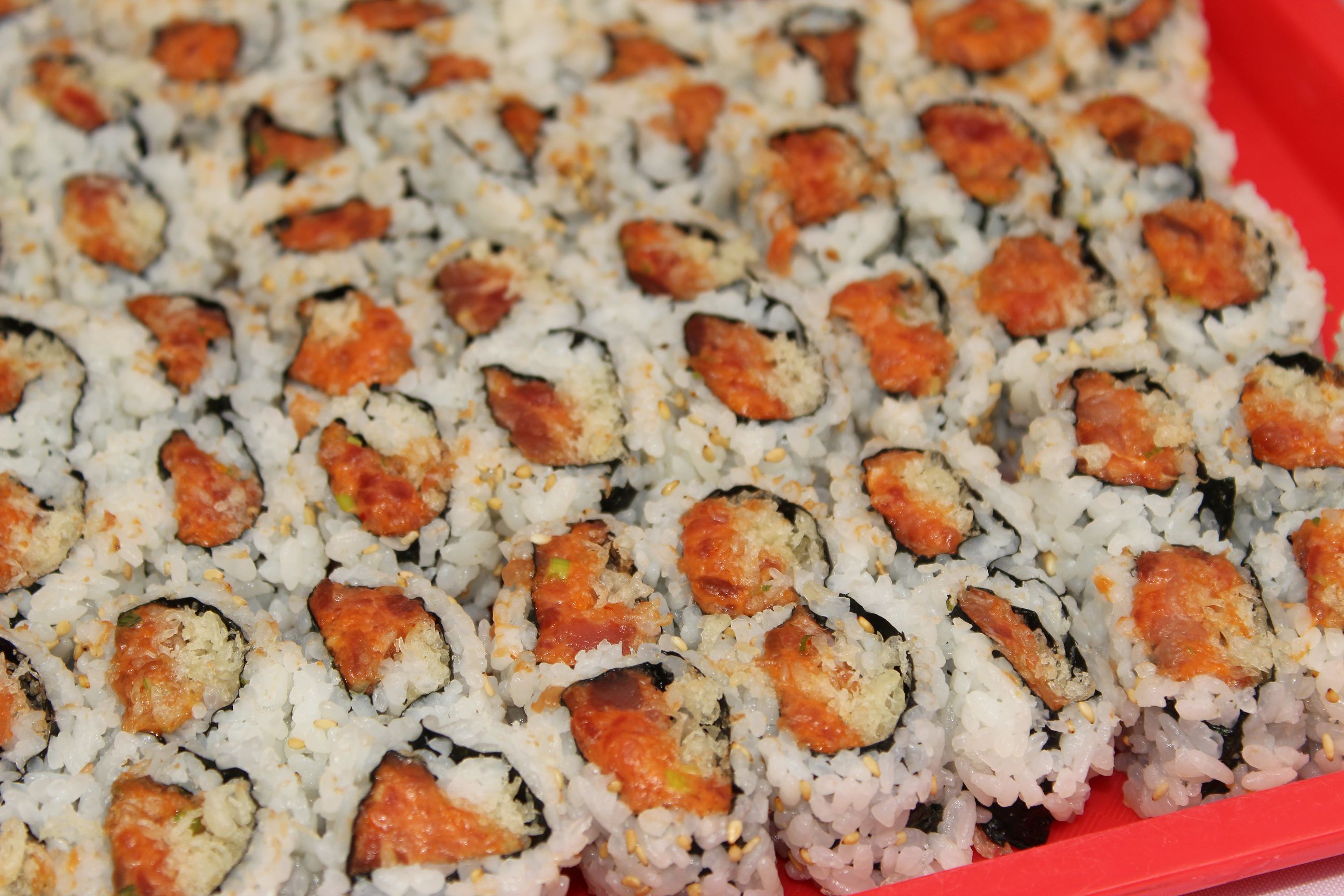 The Hideaway Tribeca: "Fish Tacos + Fresno Vinaigrette Slaw" & "Market Fare Tea Sandwiches"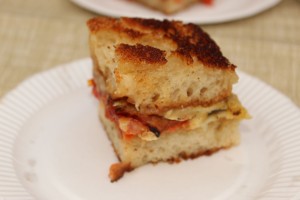 Max: "Porcini Ravioni in Truffle Cream Sauce"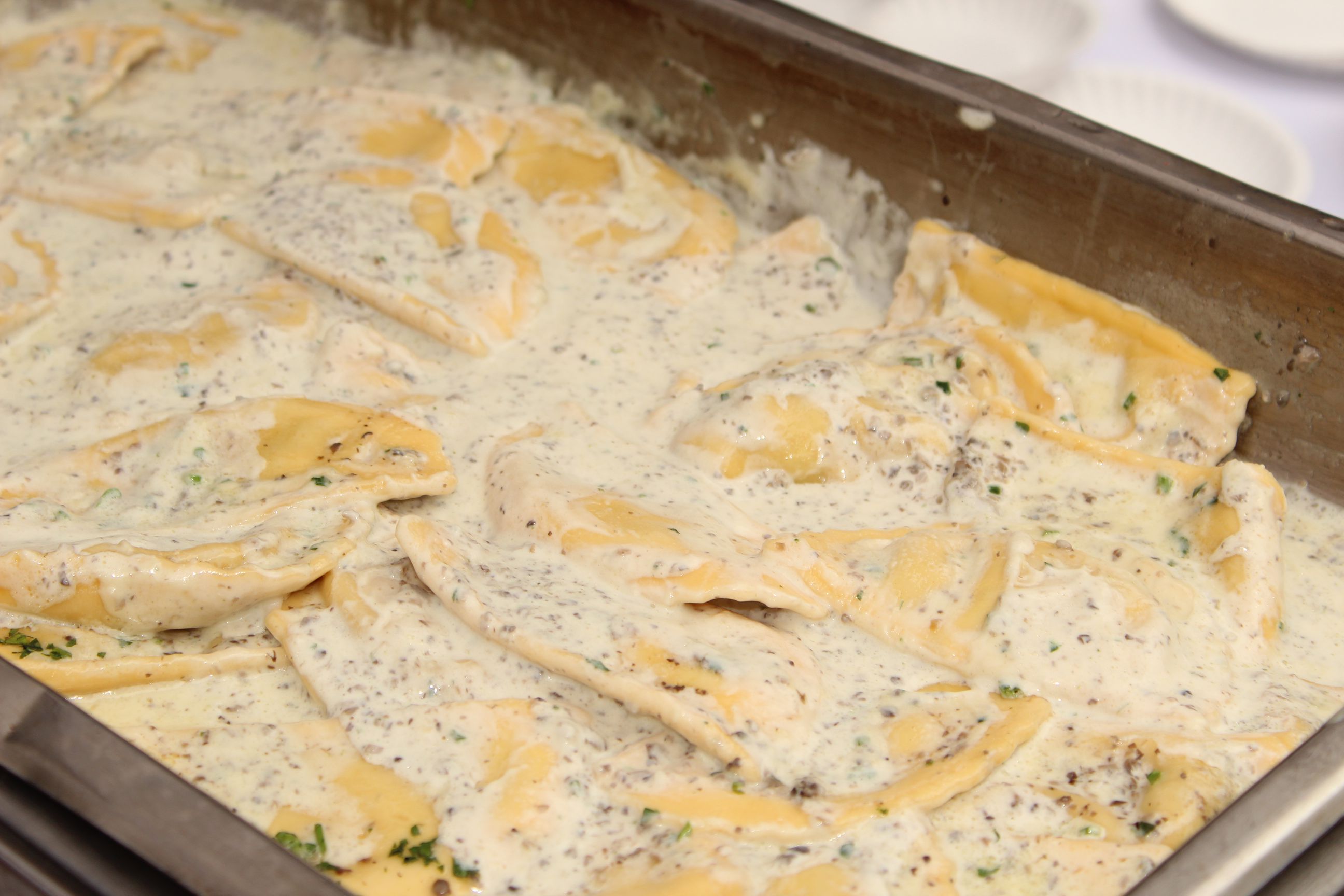 Duane Park Patisserie: "Molten Chocolate Cake"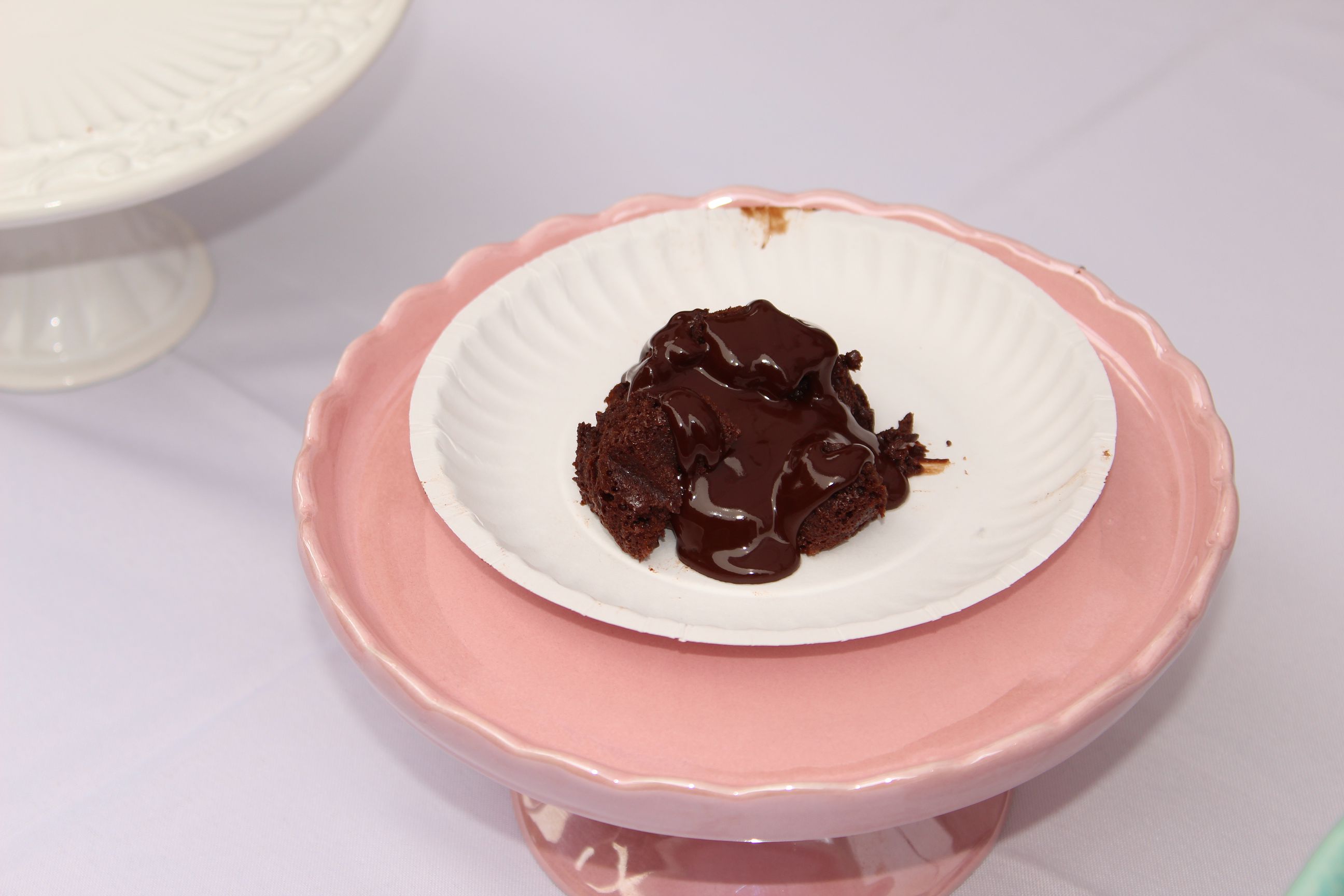 Anejo: "Sticky Mole Ribs"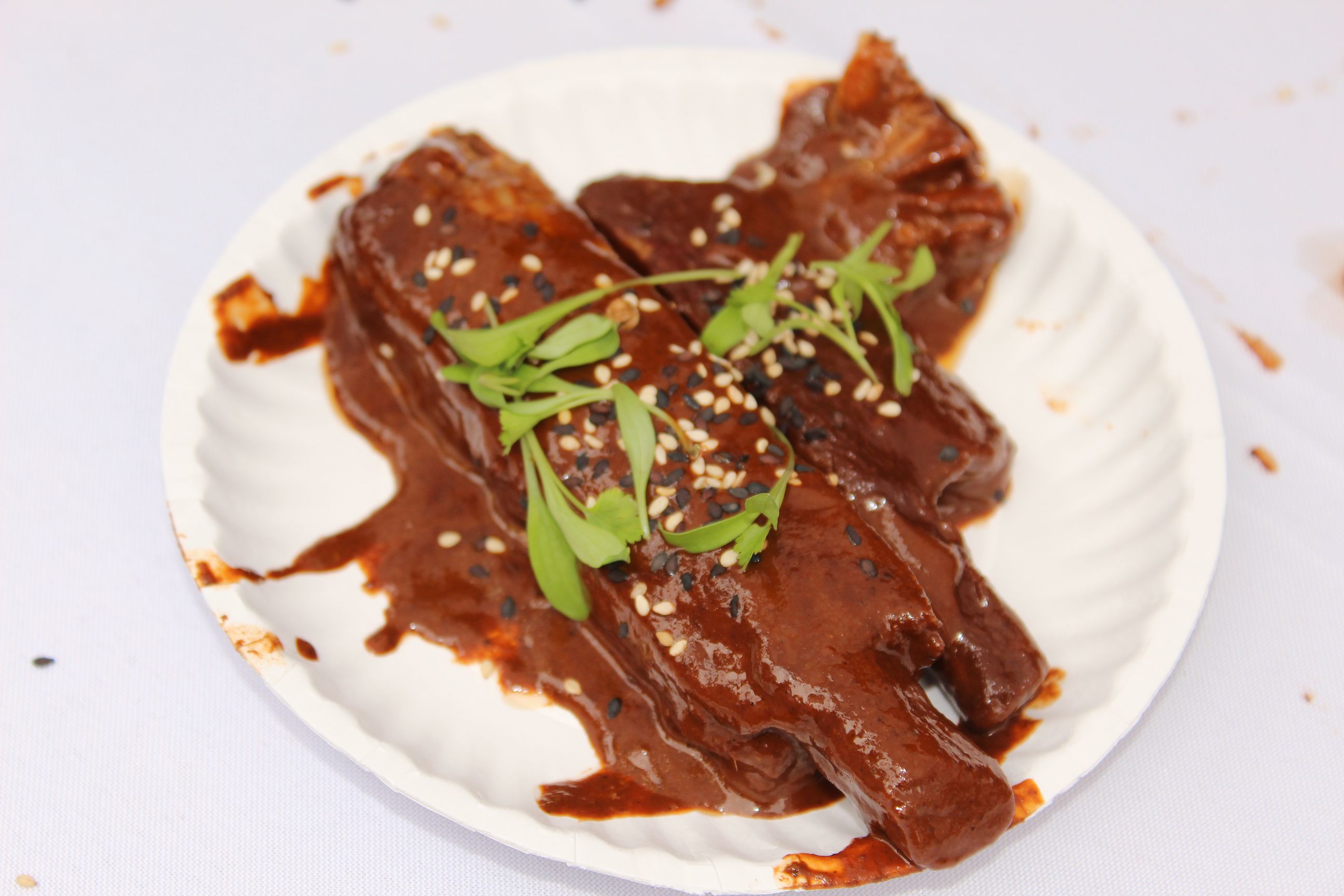 Grandaisy Bakery: "Roman Style Flatbreads and Sandwiches"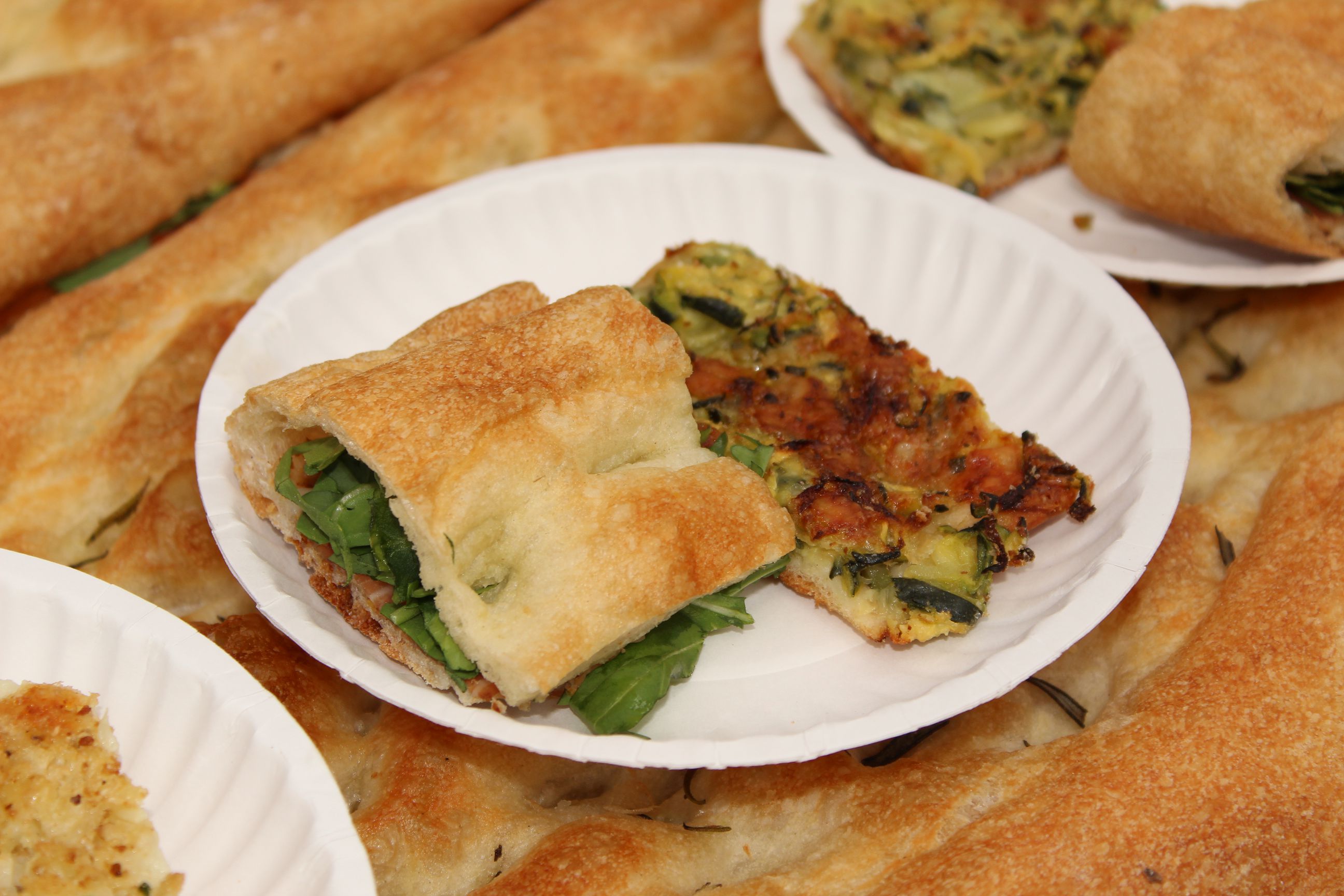 Gran Morsi: "Polpette 'Meatballs'"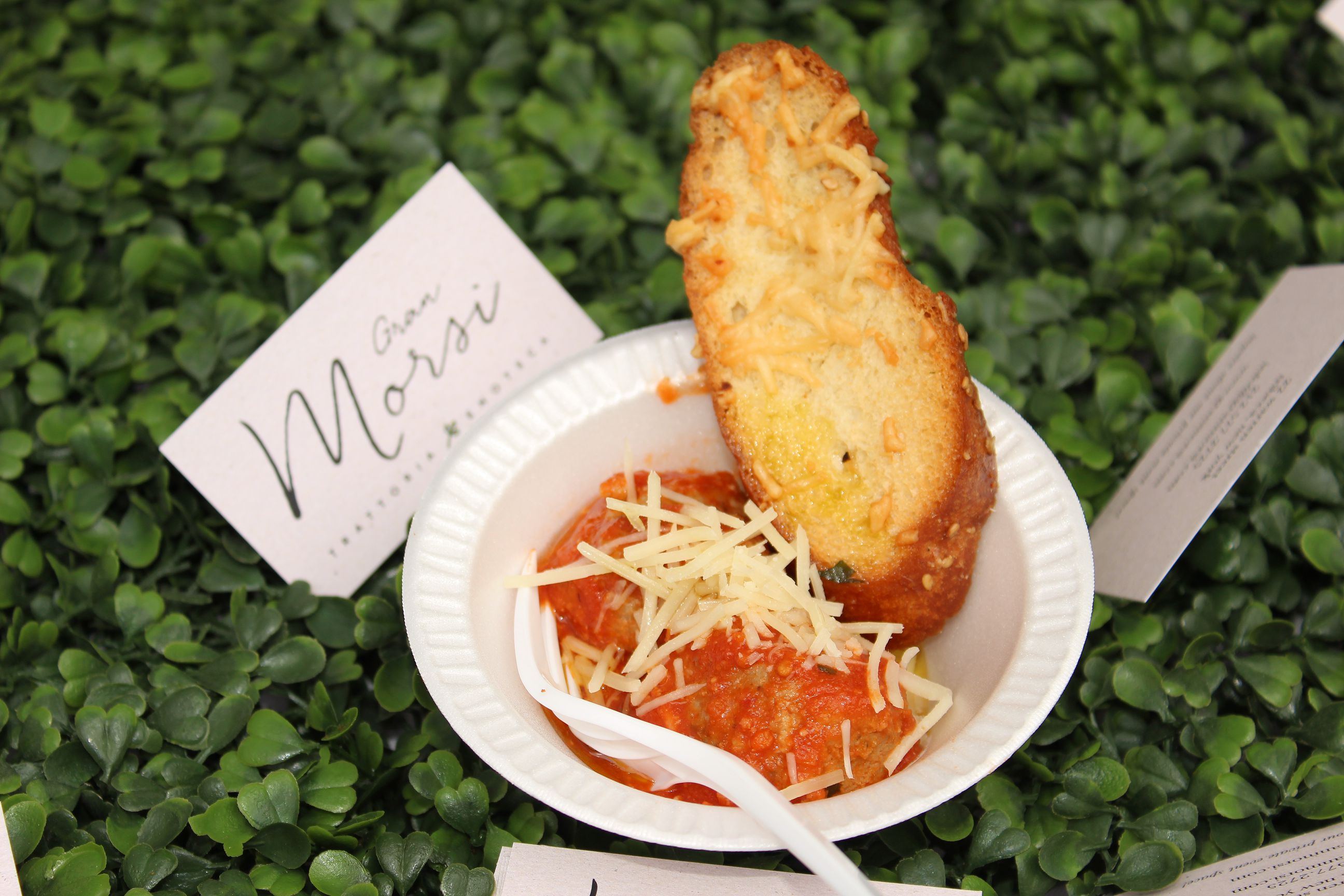 Jungsik: "Seaweed Rice"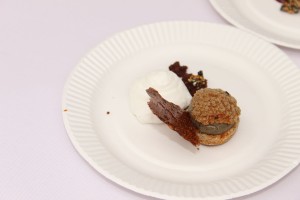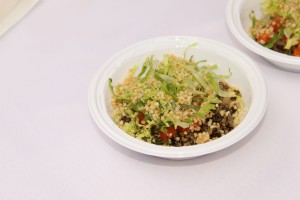 Tribeca Treats: "Cupcakes," "Chocolate Whoopie Pies" & "Salted Peanut and Caramel Popcorn"

Terroir Tribeca: "Terroir-Driven Dish"
The Greek: "Lentil Salad"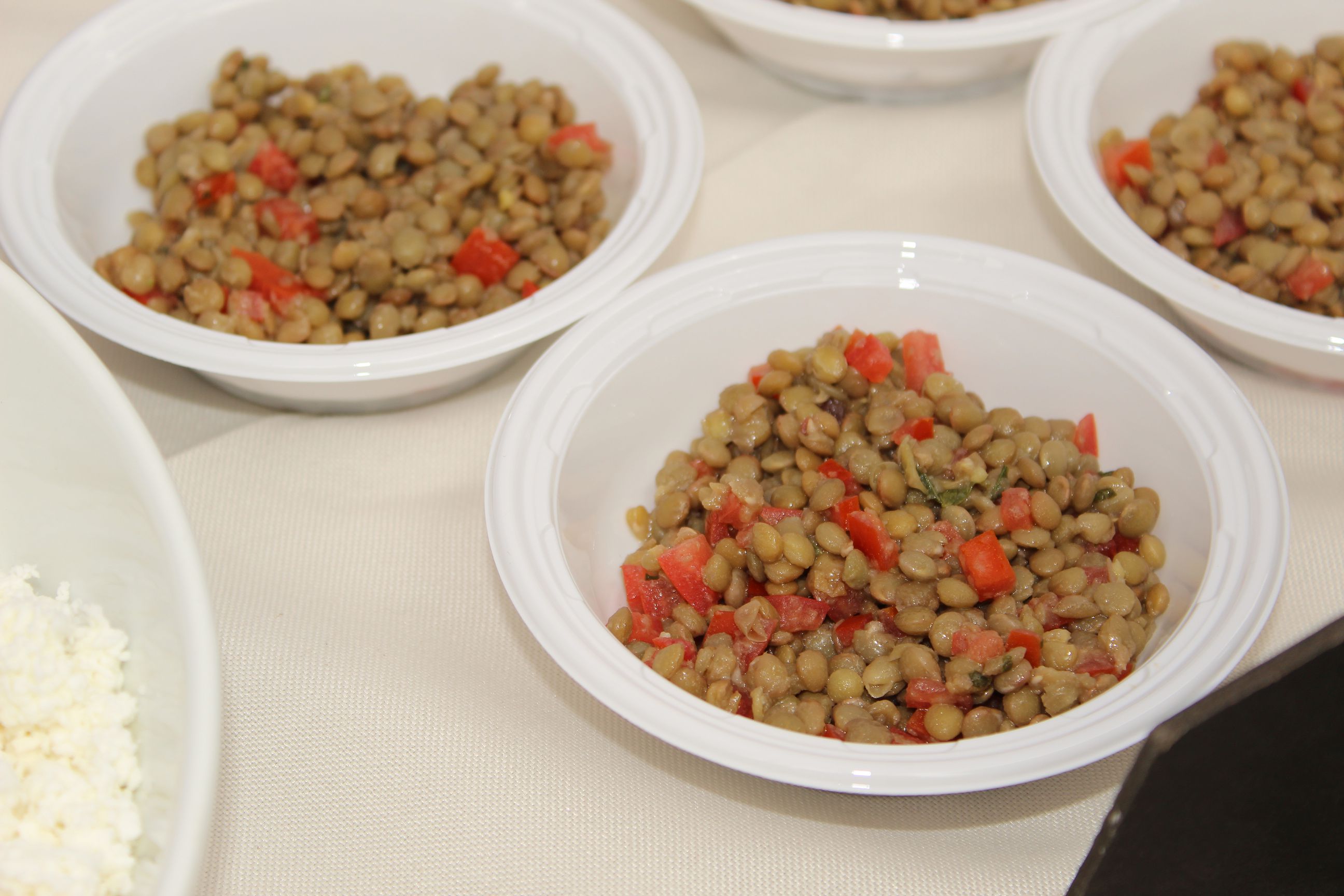 Racines NY: "Sauteed Squid, Fennel, Preserved Lemons & Chorizo"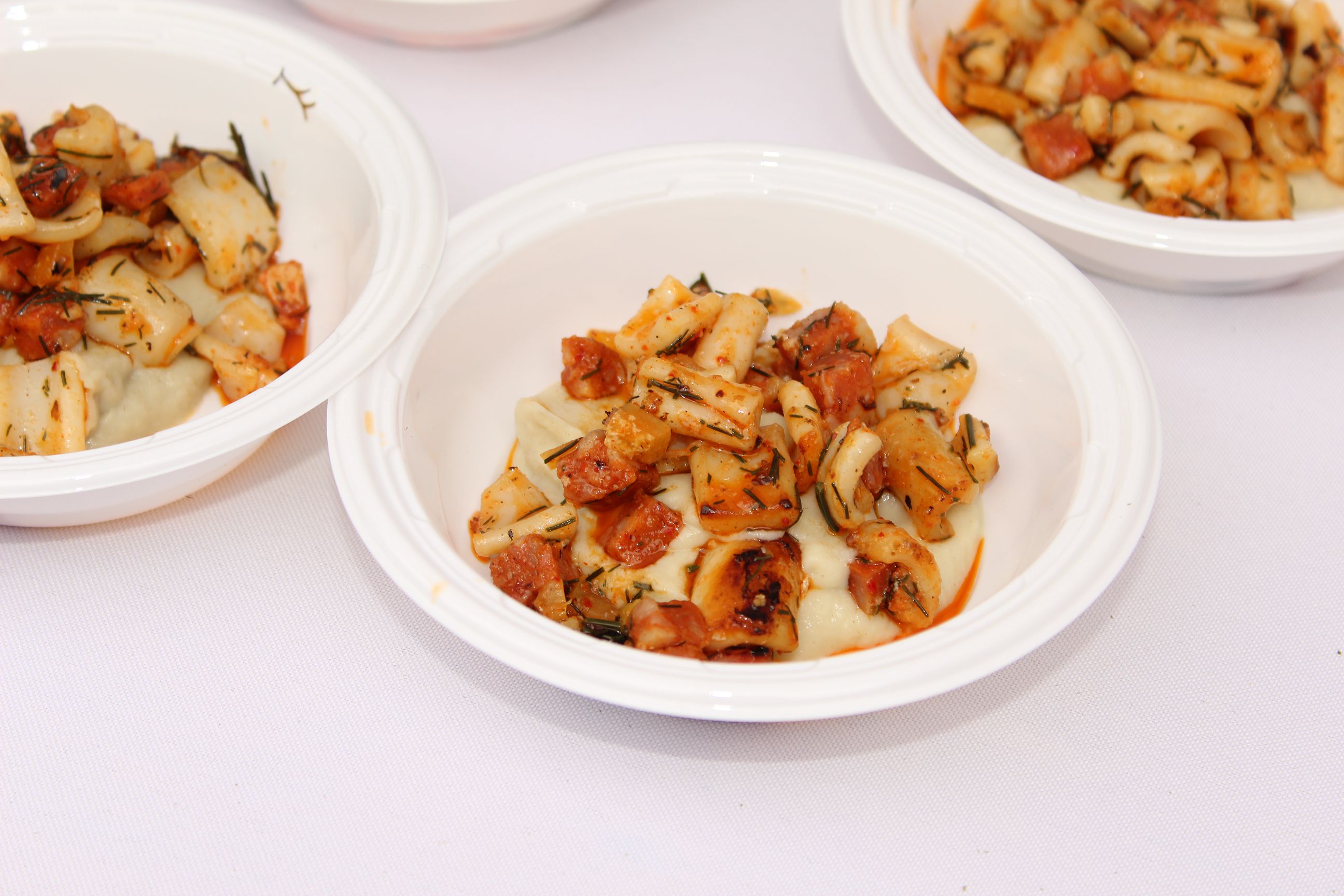 Takahachi: "2 Special Hand Rolls"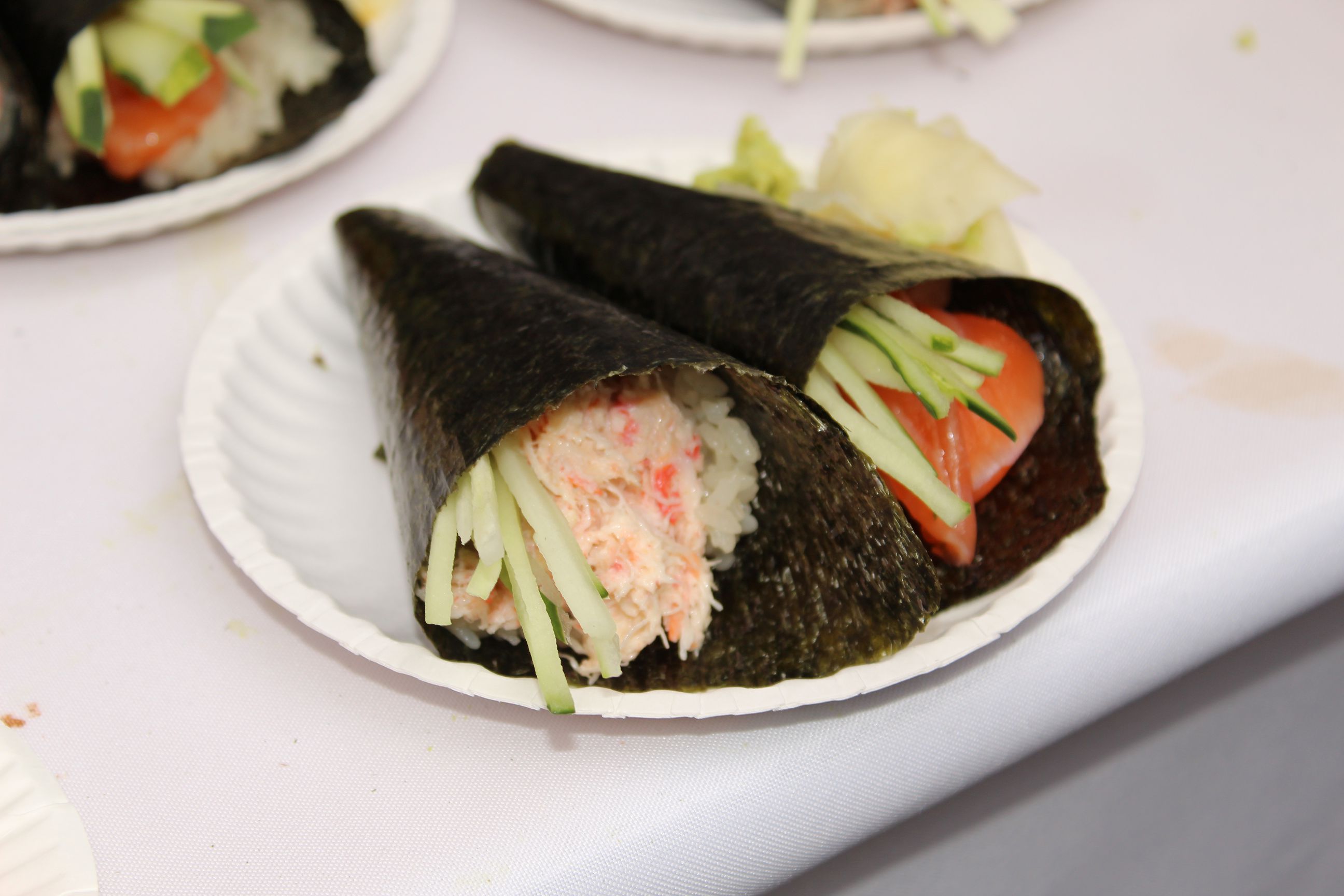 Rosa Mexicano: "Guacamole en Molcajete"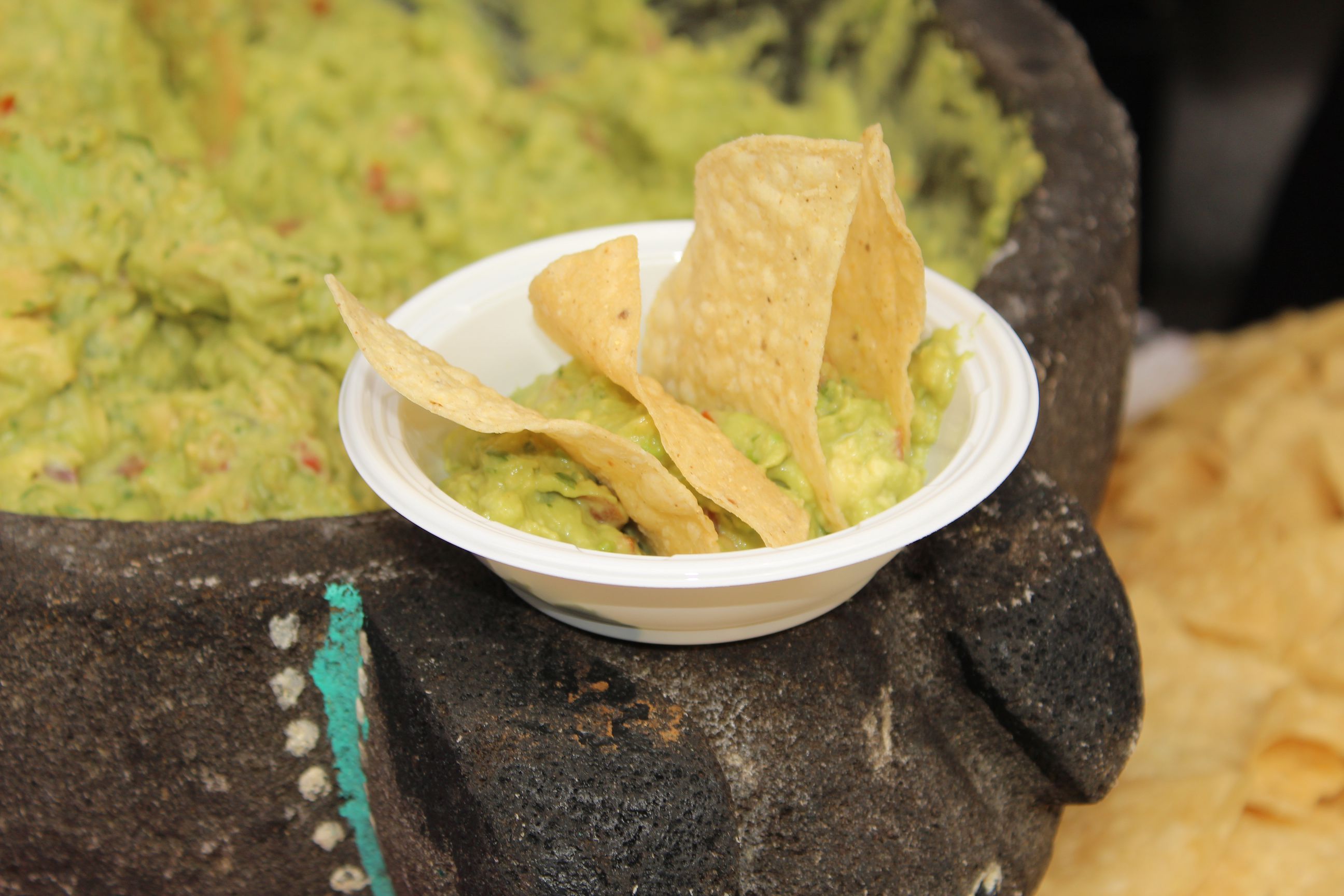 Two Hands Restaurant and Bar: "Gluten Free Banana & Walnut Bread"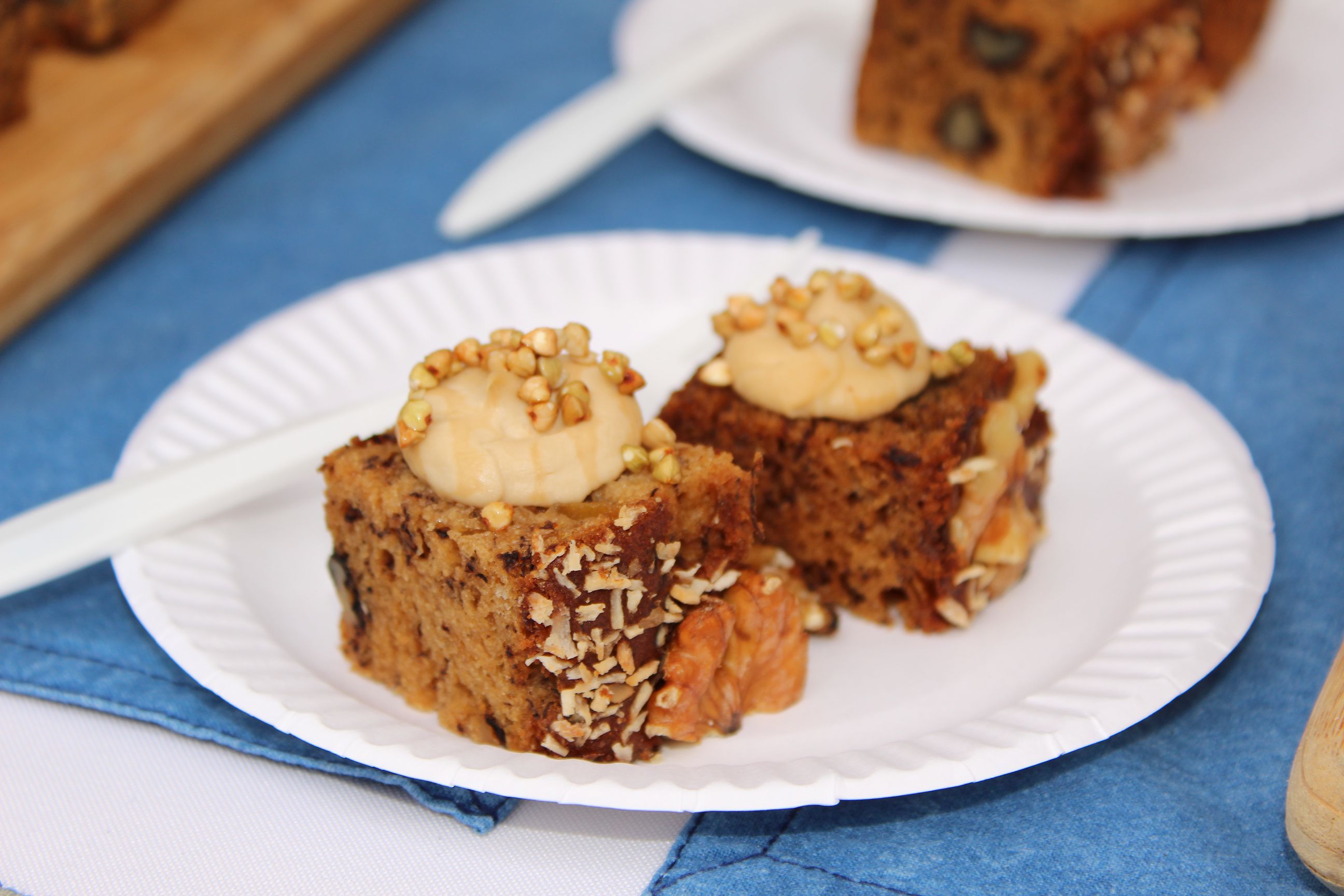 The Roxy Hotel: "Japanese Berkshire Sausage in Butter Dough with Mustard"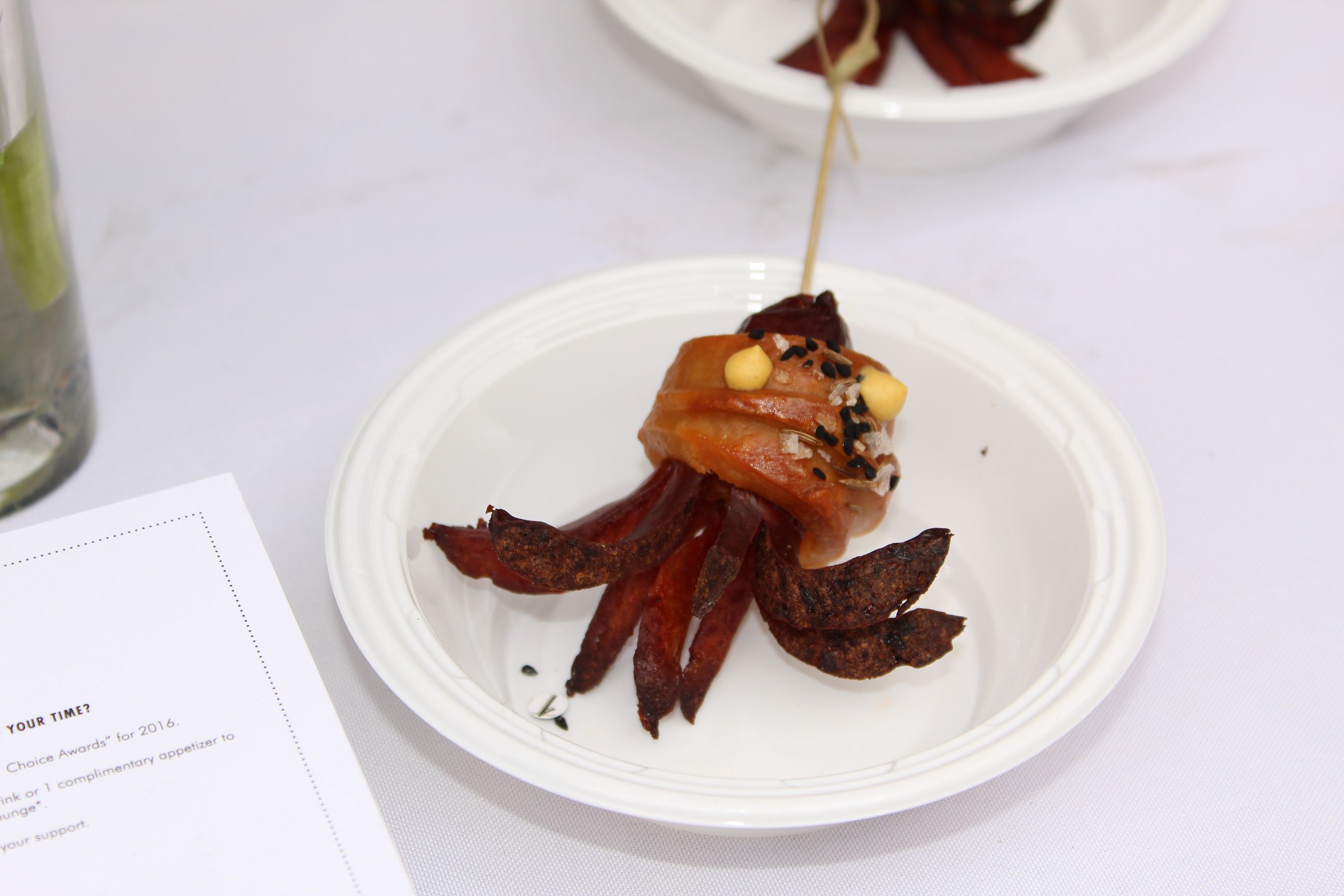 Woodrow's: "Jack Daniels BBQ Chicken Wrap with Housemade Potato Chips"
Bar Cyrk NYC: "Pizza," "Gourmet Popcorn" & "Egg Creams"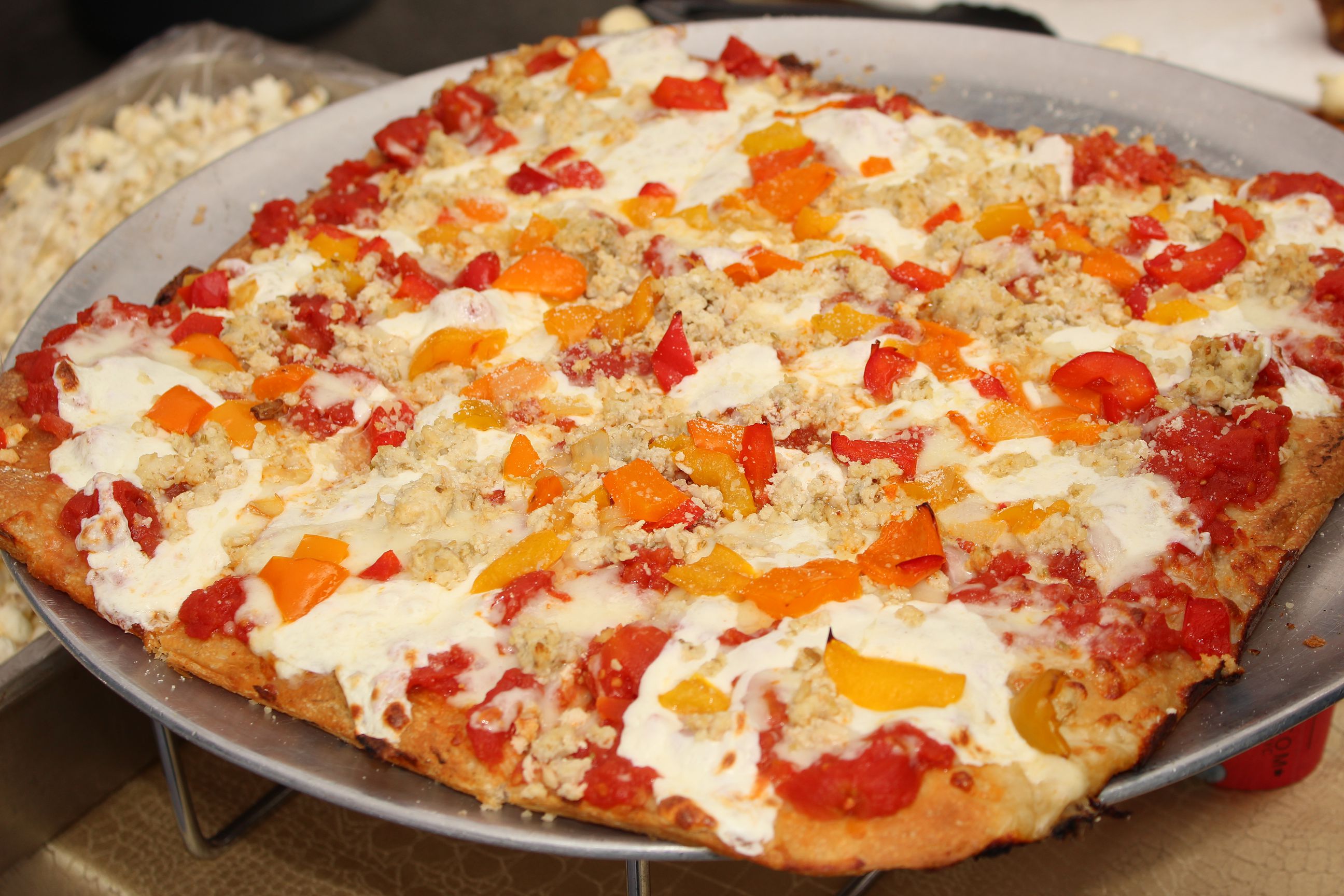 Hank's Juicy Beef: "Authentic Italian Beef Sandwiches"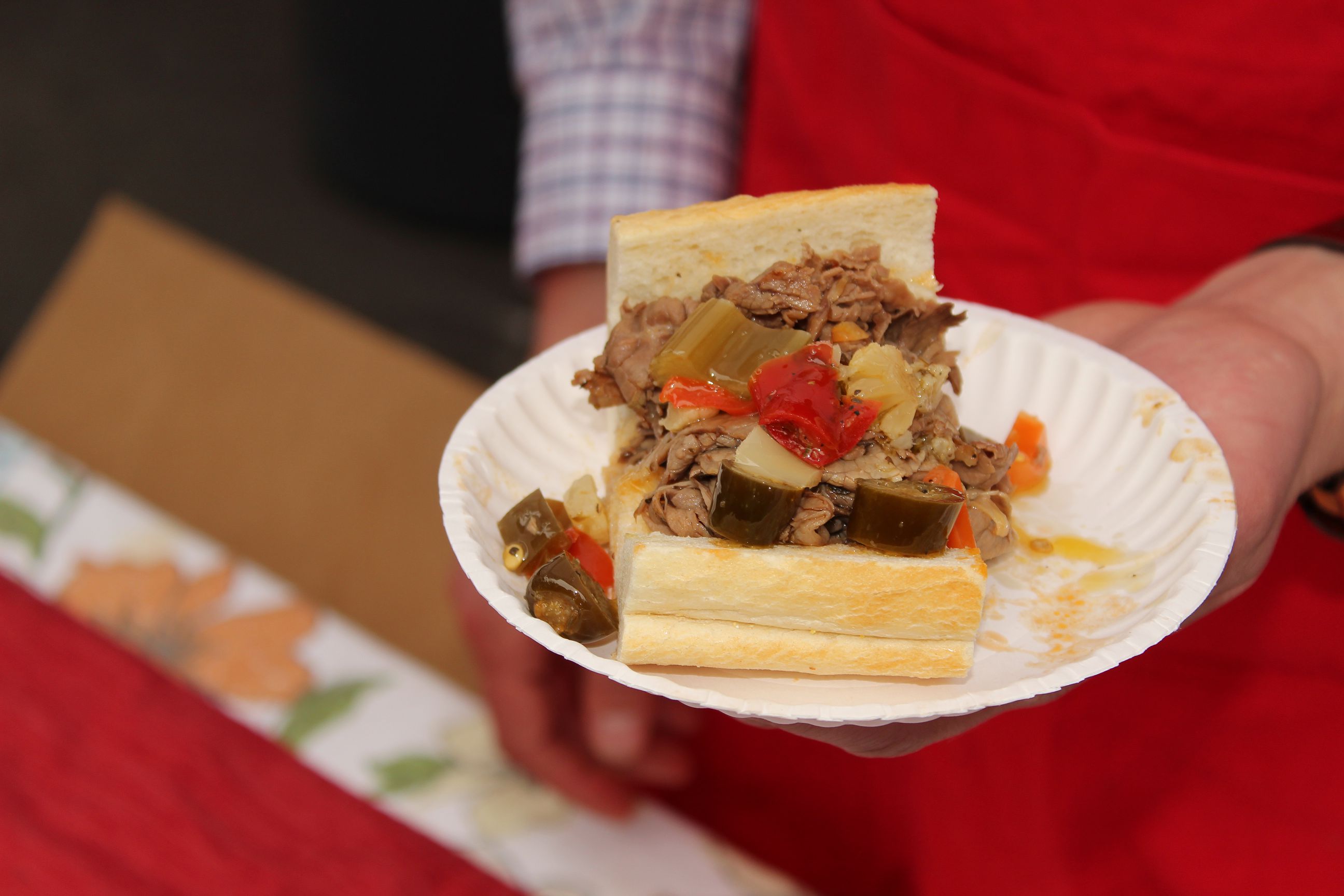 Tribeca Grill: "Assorted Pastries"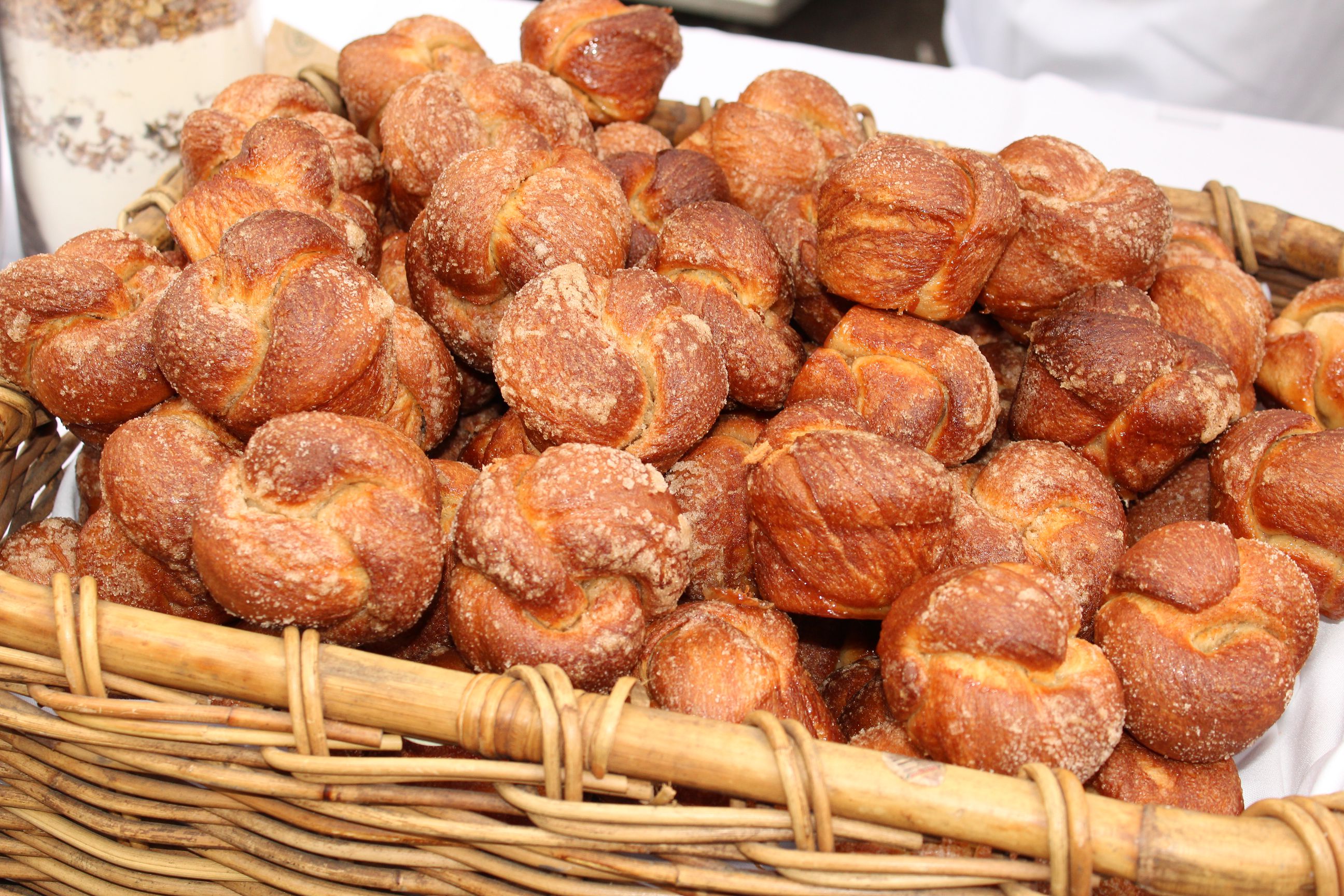 Tribeca Tap House: "Shrimp Ceviche Tacos"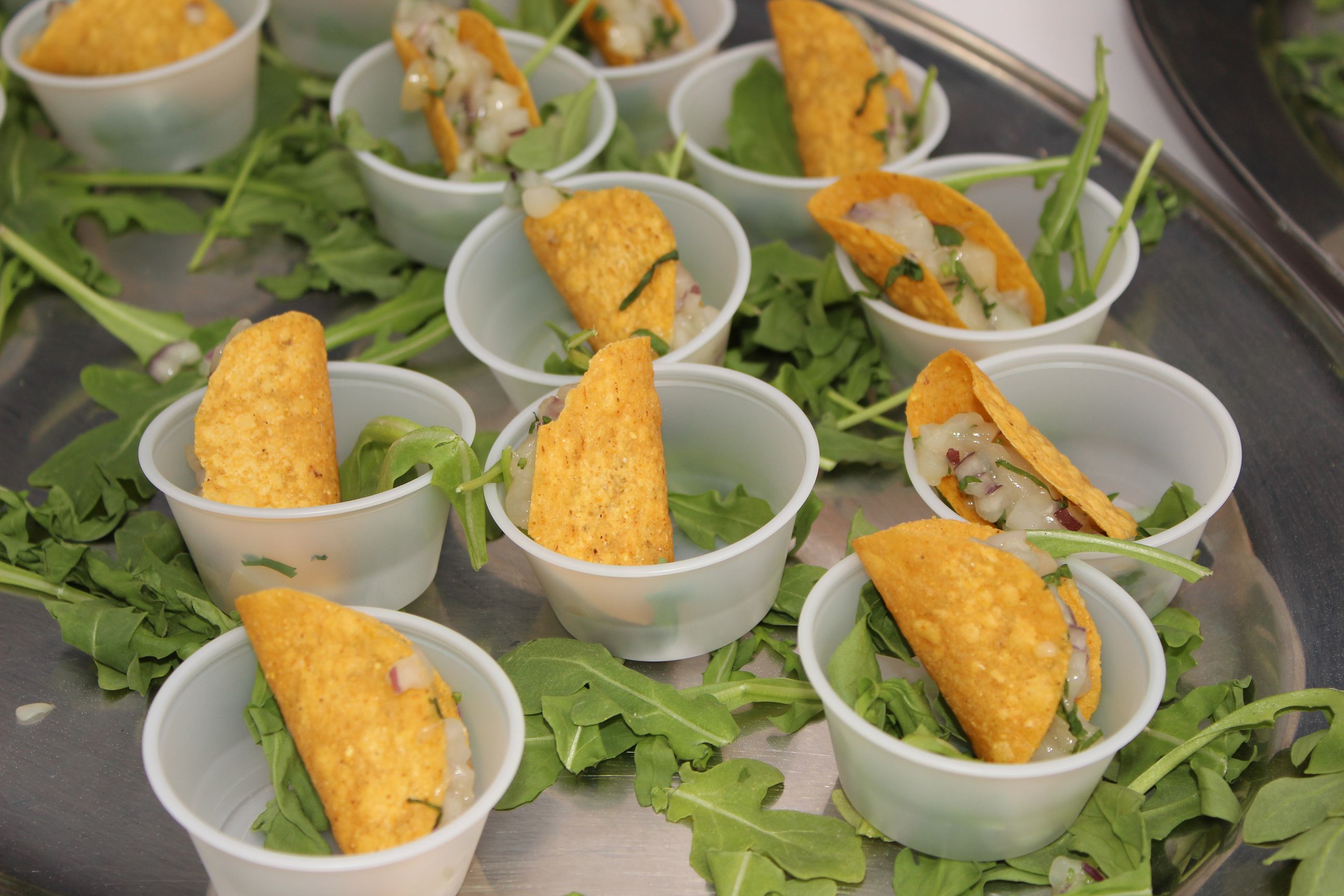 Sazon: "Polynesian Meatball Salad," "Key Lime Cheesecake"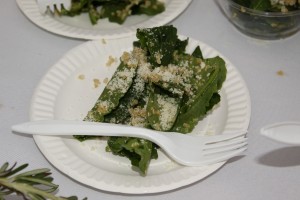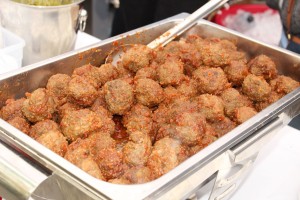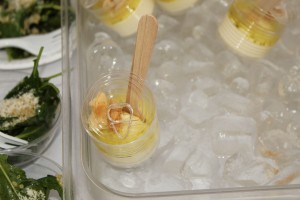 Revolution Sandwich NY: "Chicken Tikka Wrap"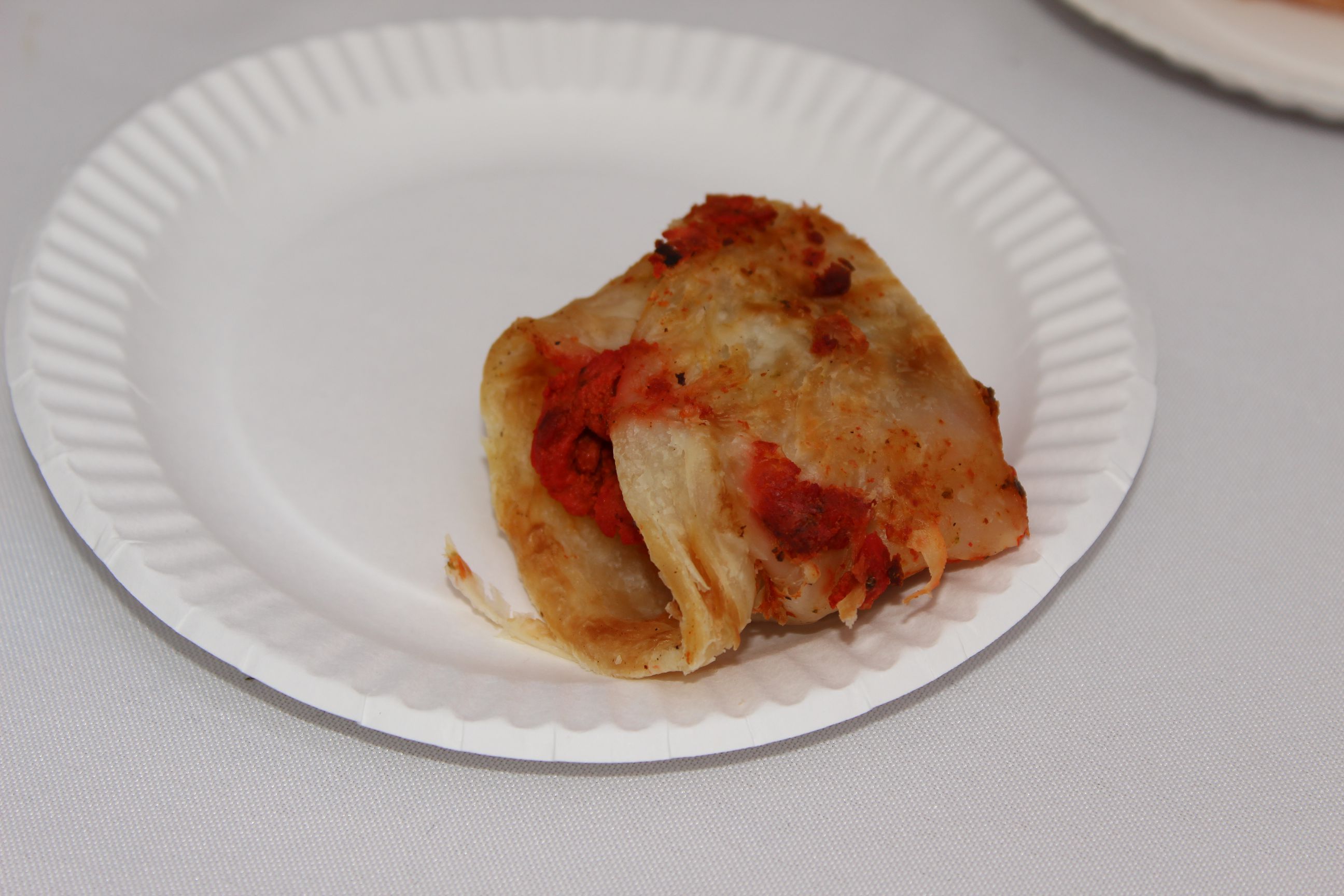 Pepolino Restaurant: "Veal & Ricotta Meatballs with Tomato and Basil Coulies"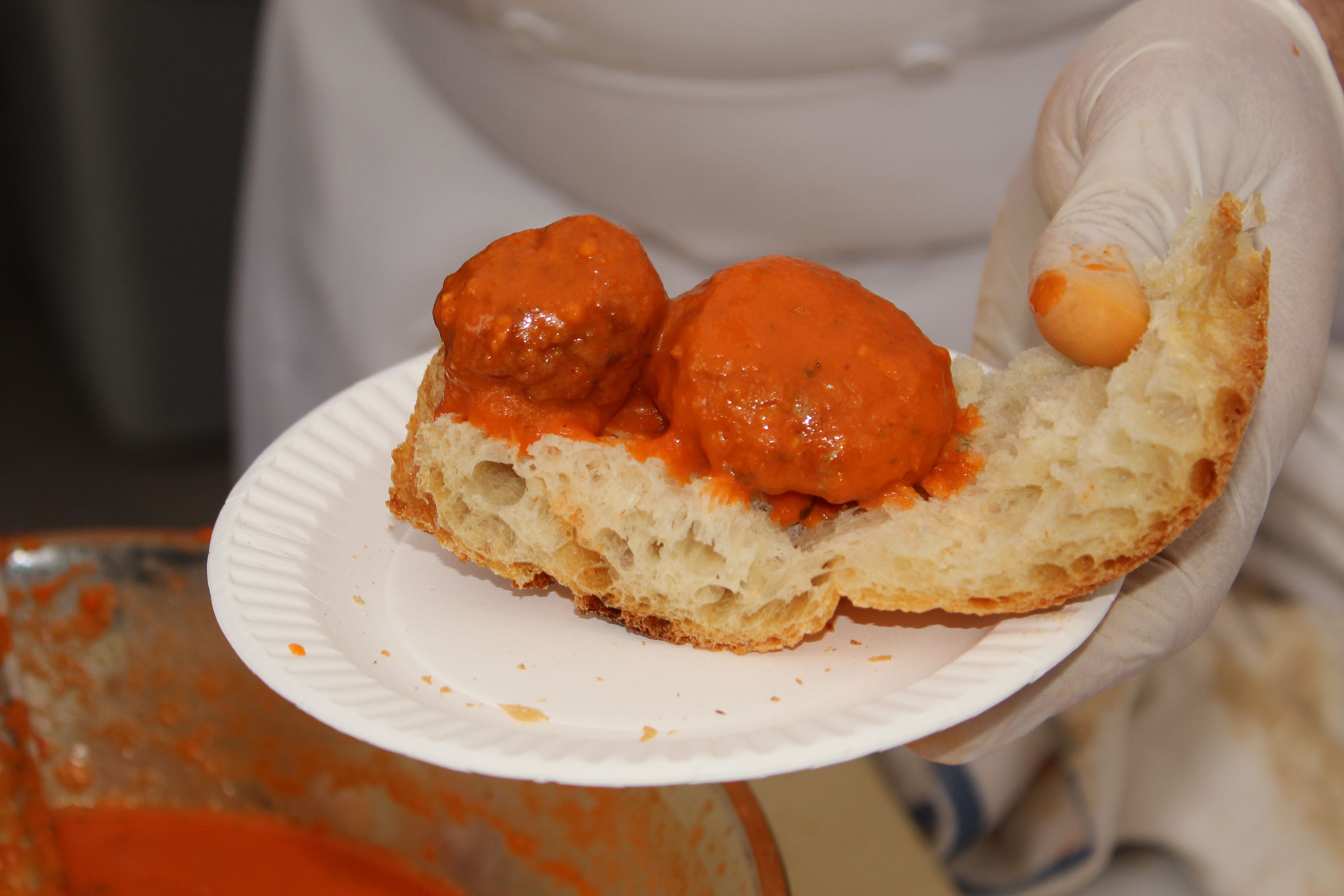 Church Publick: "Pulled Pork on Brioche Slider Bun"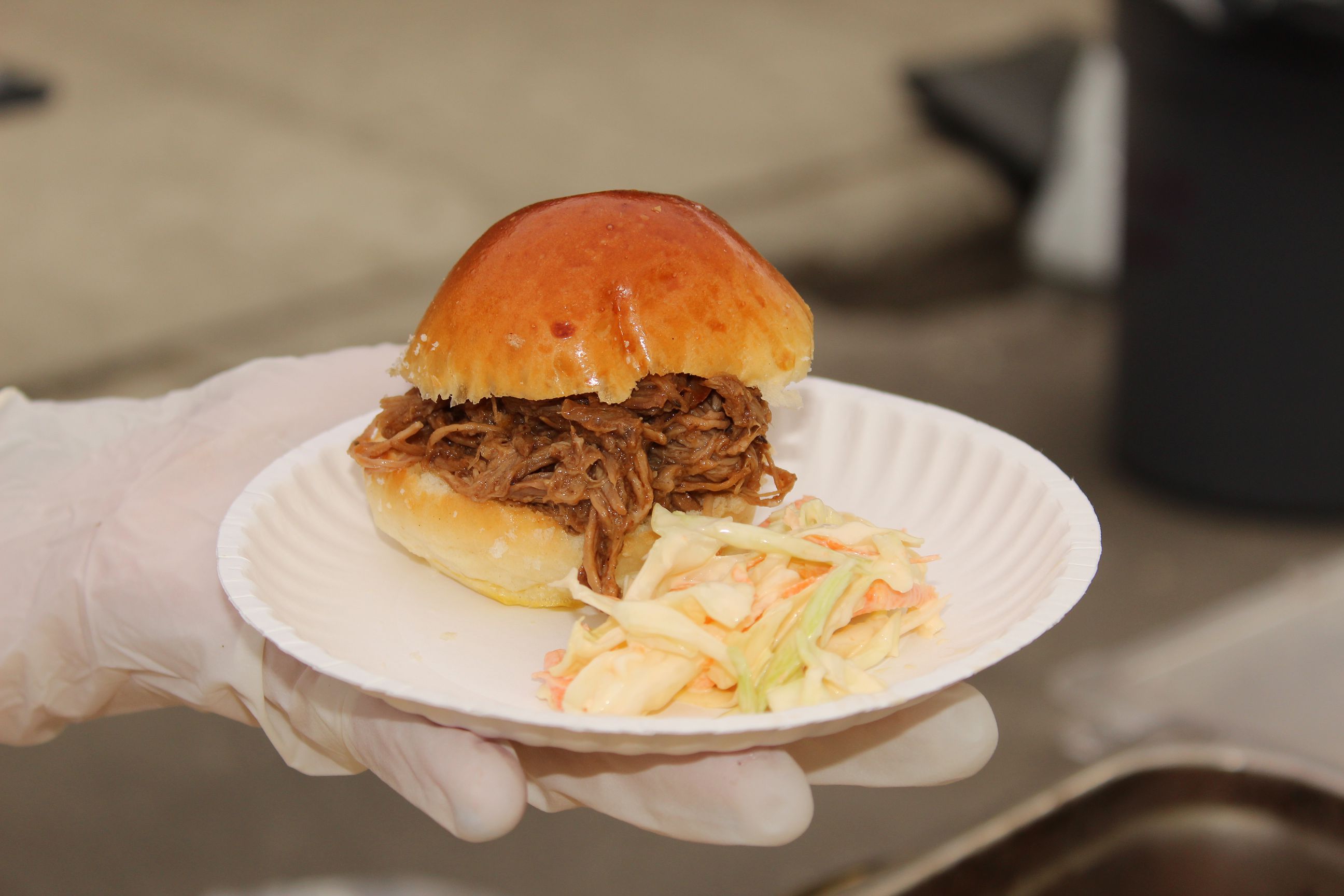 Ninja New York: "Berry Tart"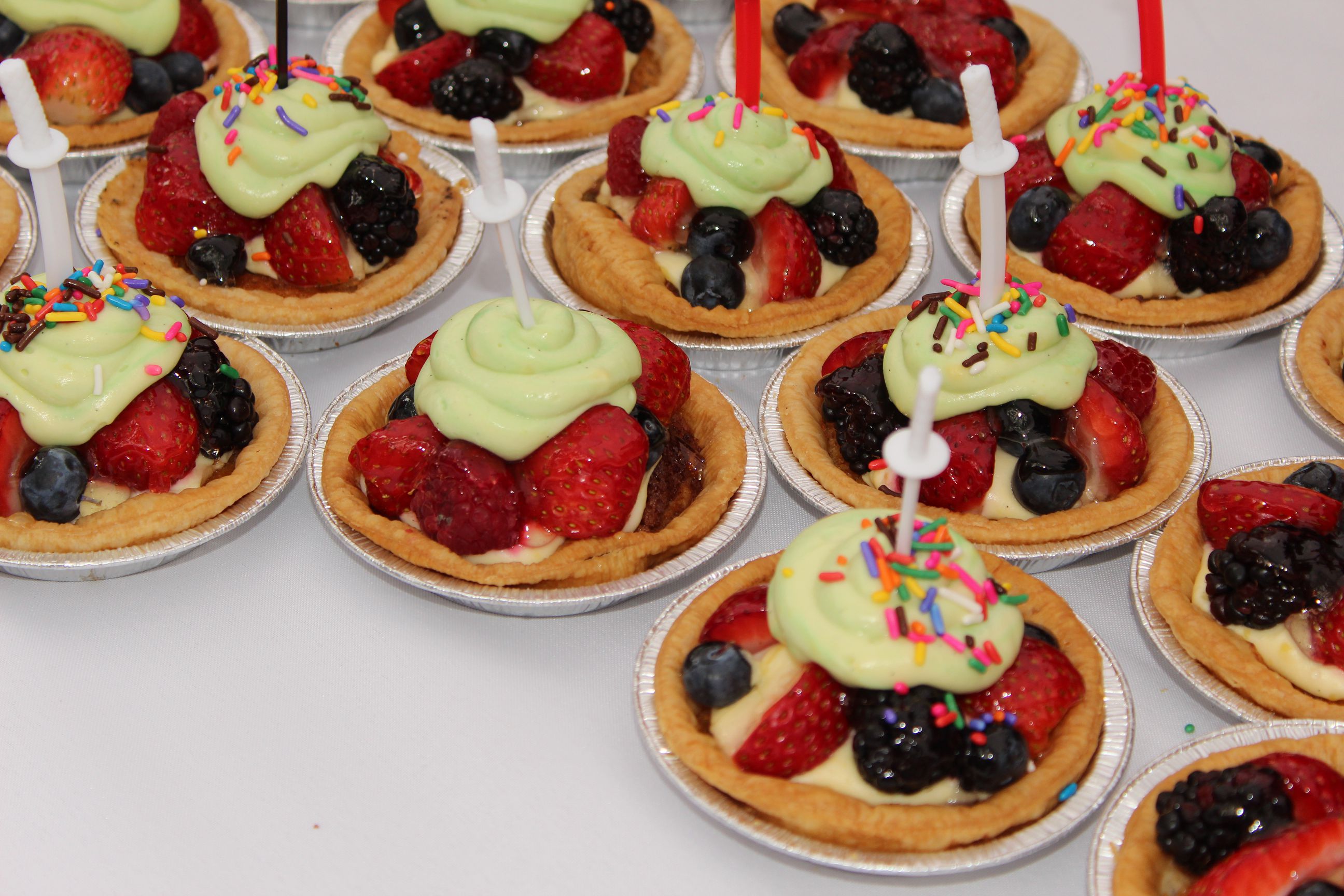 The Palm Tribeca: "Sliced Tenderloin & Creamed Spinach"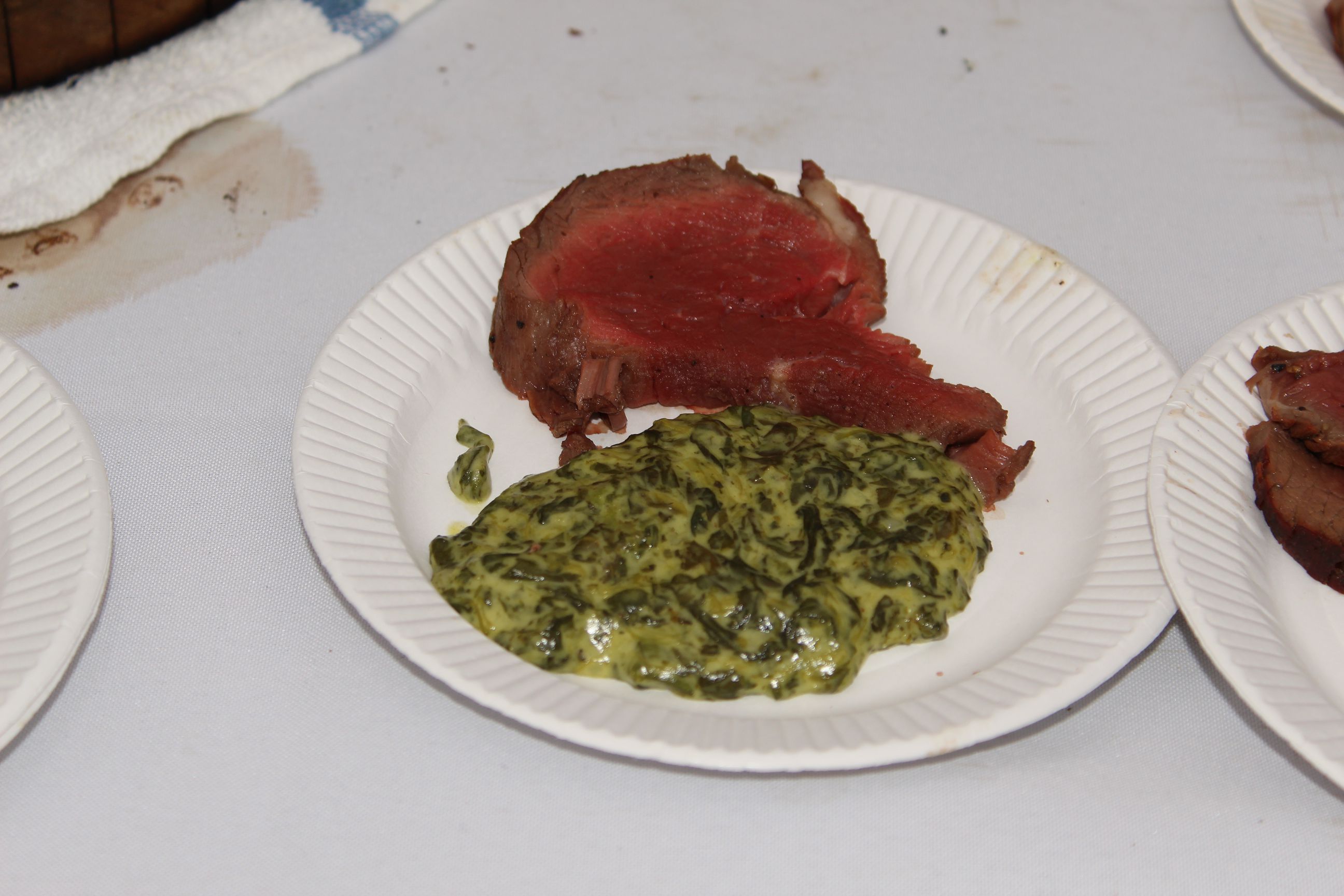 Brushstroke: "Simmered Pork Belly, Sesame Soy Sauce"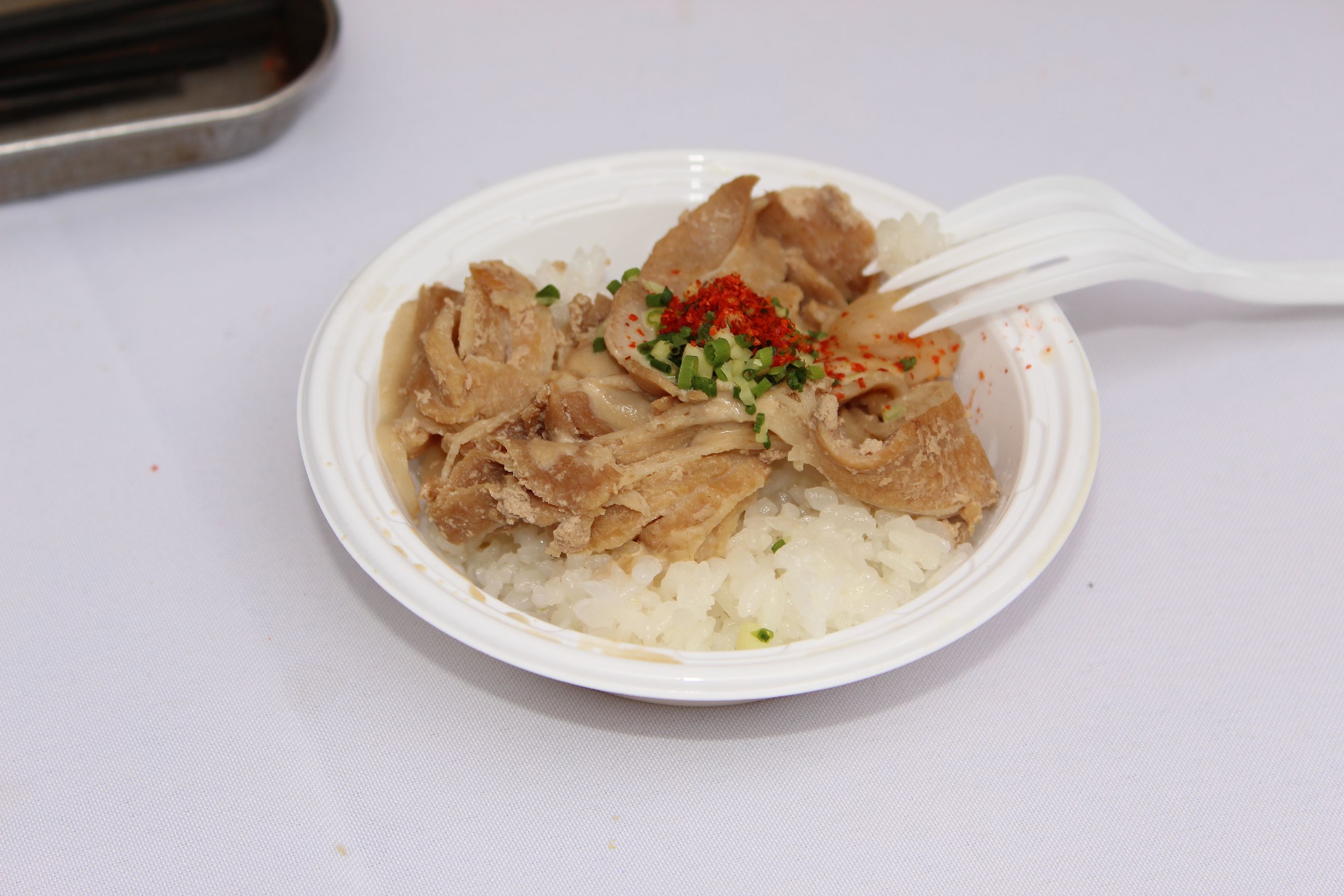 Bouley: "Chef's Selection"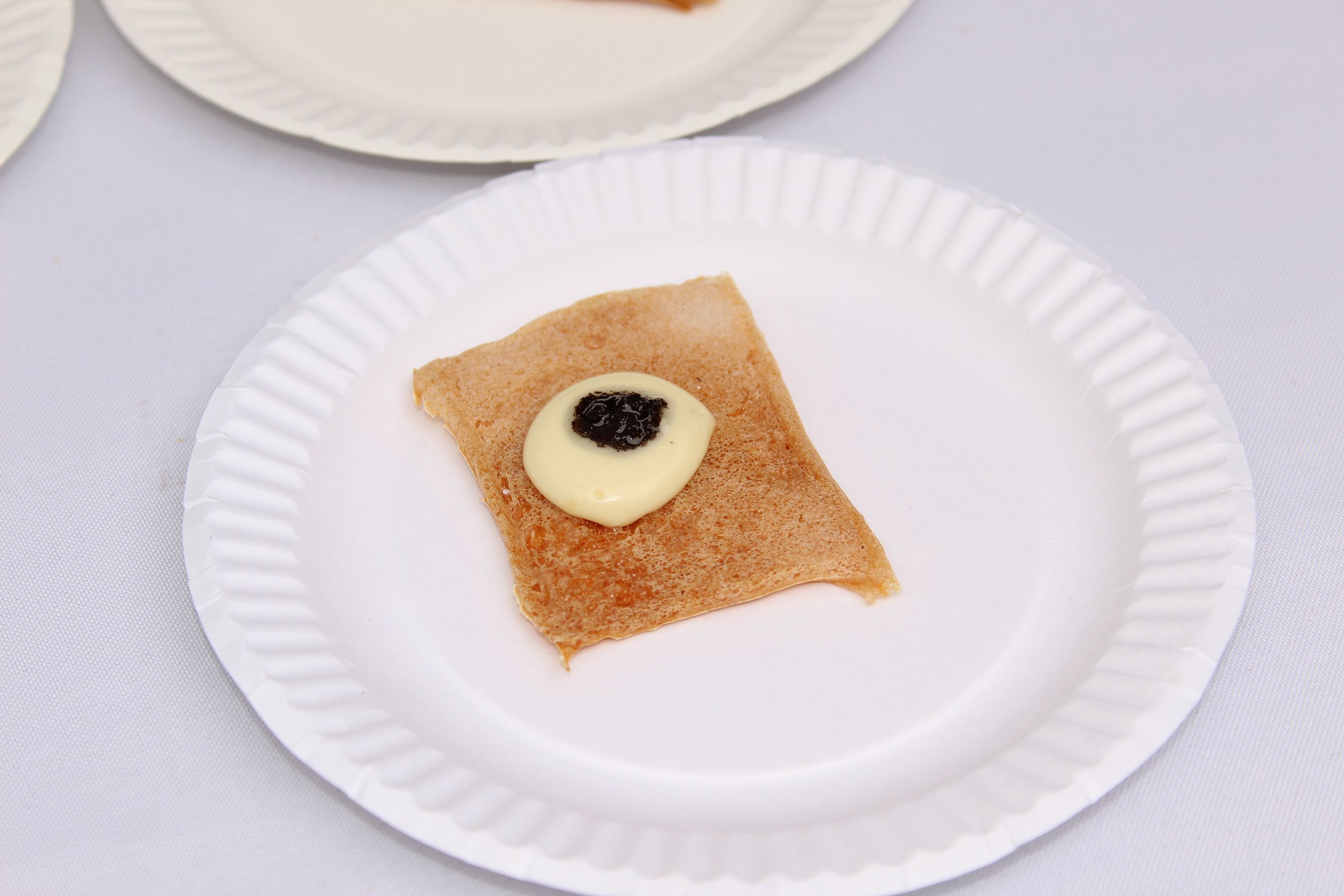 Maman: "Choquettes"
Almond Tribeca: "Lobster Sausage Sliders, Apple Cabbage Slaw"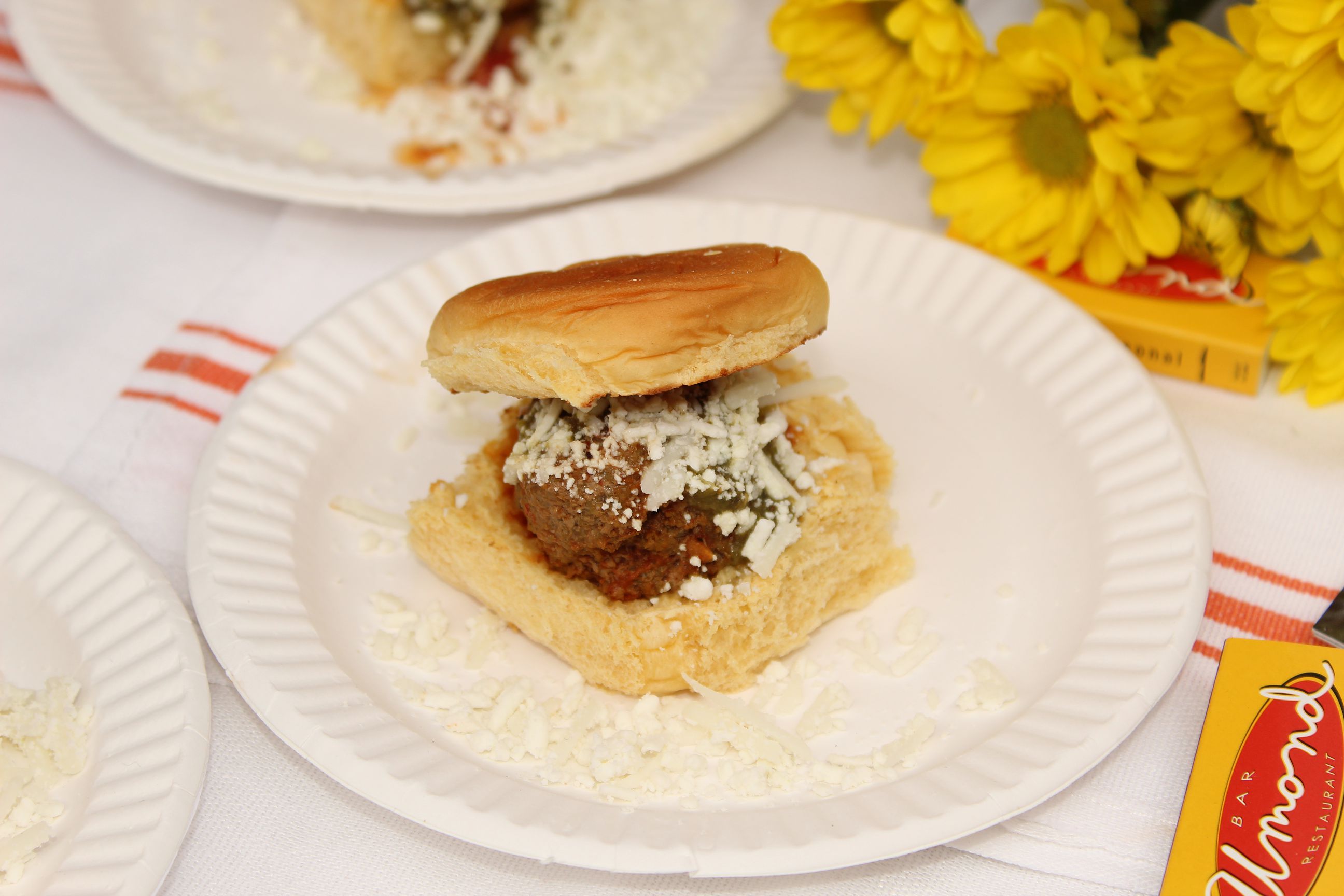 Landmarc: "Orecchiette Alla Norcina"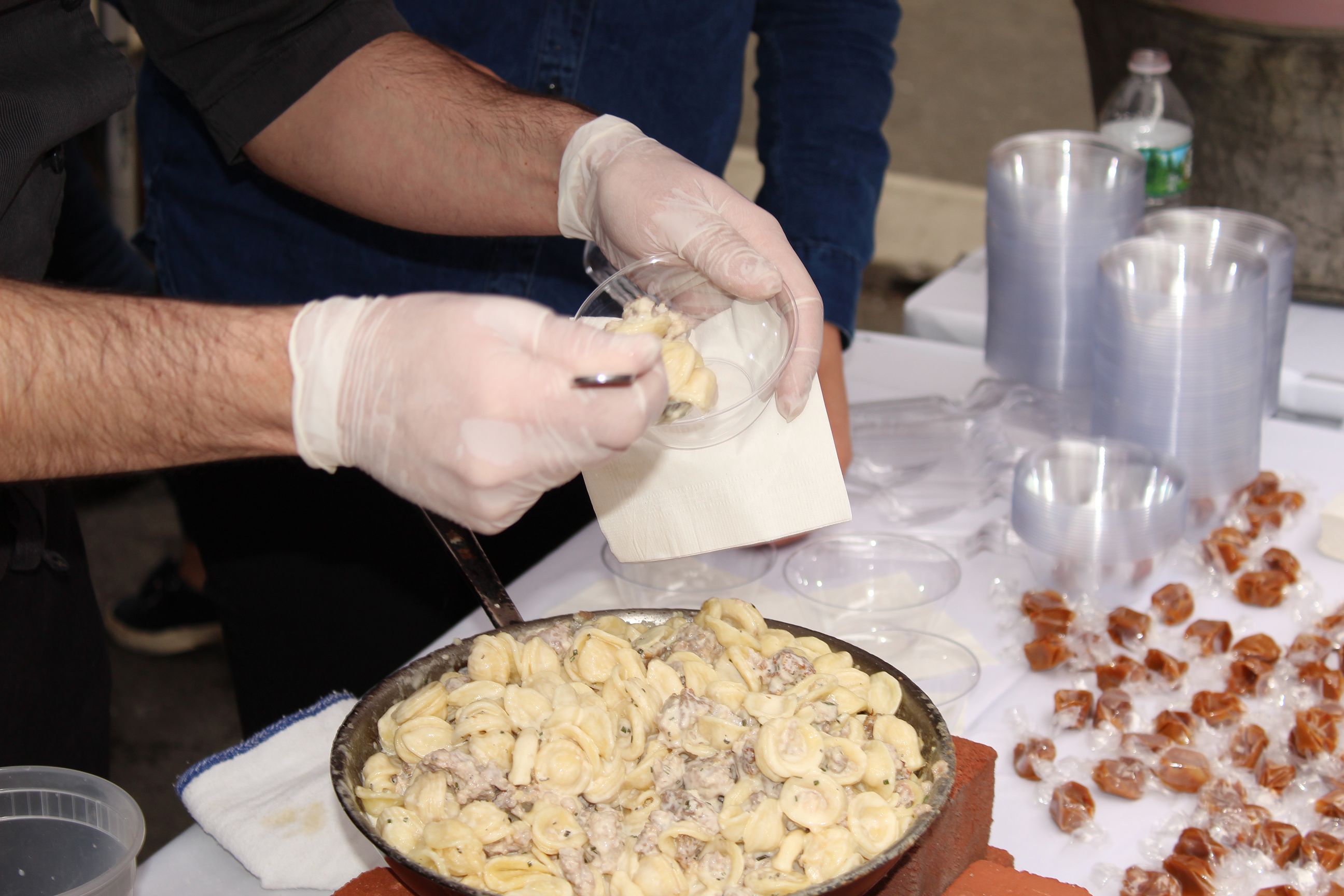 Estancia 460: "Empanadas" & "Shrimp Gazpacho"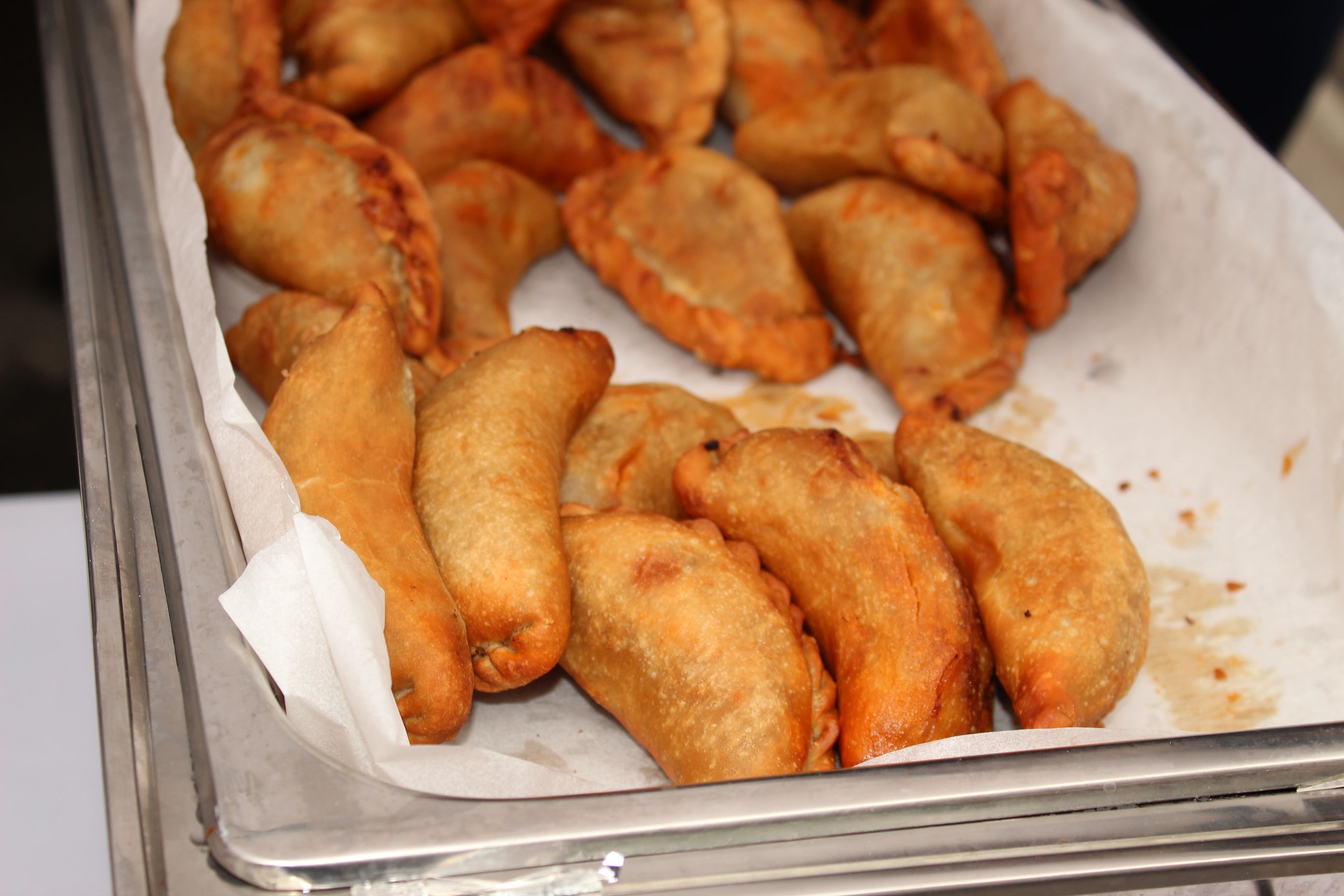 Related Articles
Share
About Author
(0) Readers Comments