Blog: TONY Mac & Cheese Smackdown 2016
From gooey to sticky, cheesy to creamy, intricate to basic- it's all timeless. Let's face facts: it's difficult to whip up a bad batch of macaroni and cheese. The local bible for where-to-go when living in NYC, Time Out New York would tap seven different restaurants of varying styles to convene in friendly competition on Sunday to crown the City's finest mac & cheese concoction. The hallowed halls of Houston Hall would play host to "The Mac & Cheese Smackdown" over three affordably priced two-hour sessions, giving a sea of guests the ability to play both judge and jury for the day's best dish inside of its sprawling biergarten space.
With the music of a house DJ welcoming an onslaught of incoming guests, the brightly lit setting was a perfect choice to house all of the afternoon's indulgence. The roomful of attendees would be welcomed to slug down two pours of Houston Hall beers along with the plates created by each of the participating chefs and restaurants. The offerings ranged from the classic to the more inventive, but on a day where each dish was served piping hot by a friendly staff, guests would be hard pressed to favor one over another.
Pressed they were however when upon exiting the event, nearby Time Out NY employees would quickly record their votes to be tallied long after the final serving of Mac & Cheese would be plated and devoured. With pours of the Hall's "Golden Lager" and "Peter's Pils" in hand, we immediately sought out the day's shortest lines to load up on some delicious comfort fare. Our first stop was to perhaps New York's most highly regarded sports bar franchise The Ainsworth. Using perfectly al dente elbow macaroni the "Ainsworth Mac & Cheese" utilized a cheesy blend of cheddar, extra sharp provolone and gruyere, burnt to a delicious crisp and lathered in a creamy béchamel sauce. The style was fairly traditional- despite being finished with a blow torch- and yielded a flavor profile that left us utterly nostalgic for the classic mac & cheese we'd grown up eating.
Where The Ainsworth utilized relatively basic ingredients, additions like smoked brisket and Frito Lay chips (Hill Country Barbecue Market), shrimp and jalapeno (Black Swan), Greek feta cheese (Lucy's Whey) and smoked bacon and garlic kale cream (Handcrafted Kitchen & Cocktails) highlighted some of the more intricate menu items as we paraded between tables. For our money, the hooting and hollering at the Atwood Kitchen and Bar Room table was well-deserved as their lively team doled out helpings of "Sweet Potato Macaroni & Cheese," deliciously decorated with mushrooms, white cheddar, bacon and a smattering of bread crumbs. The rich elements combined in decadent fashion, resulting in a taste that was the day's most complex and flavorful.
At the end of the day though, the lone victor of "The Mac & Cheese Smackdown" would wind up being the hosts themselves. Houston Hall (coupled with sister restaurant Flatiron Hall) served the people's choice on Sunday afternoon. Replete with fresh hunks of Nueske's smoked bacon, the "Skillet Baked Cheddar Bacon Mac N Cheese" mixed smoked gouda, aged cheddar, parmesan cheese and scallions, it was hard to find much fault in the crowd's collective favorite. The mouthwatering salted pork and creamy blend of cheeses paired nicely with the soft half-moons of macaroni, scraped out from the sizable table-side skillet. After polishing off the remainder of our beers, it was time for the next group of hungry eaters to file into the space to re-create the afternoon of gluttony that we had just experienced ourselves- where Houston Hall layeth a "Mac & Cheese Smackdown" on the competition.
- Jane Van Arsdale

Food Photos from Time Out NY 'Mac & Cheese Smackdown' 2016
The Ainsworth:  "Ainsworth Mac & Cheese" – Gruyere Cheese, Extra Sharp Provolone, Cheddar, Bechamel, Elbow Macaroni

Hill Country Barbecue Market: "Brisket Mac n Cheese with Fritos" – Macaroni, Brisket and Frito Lay chips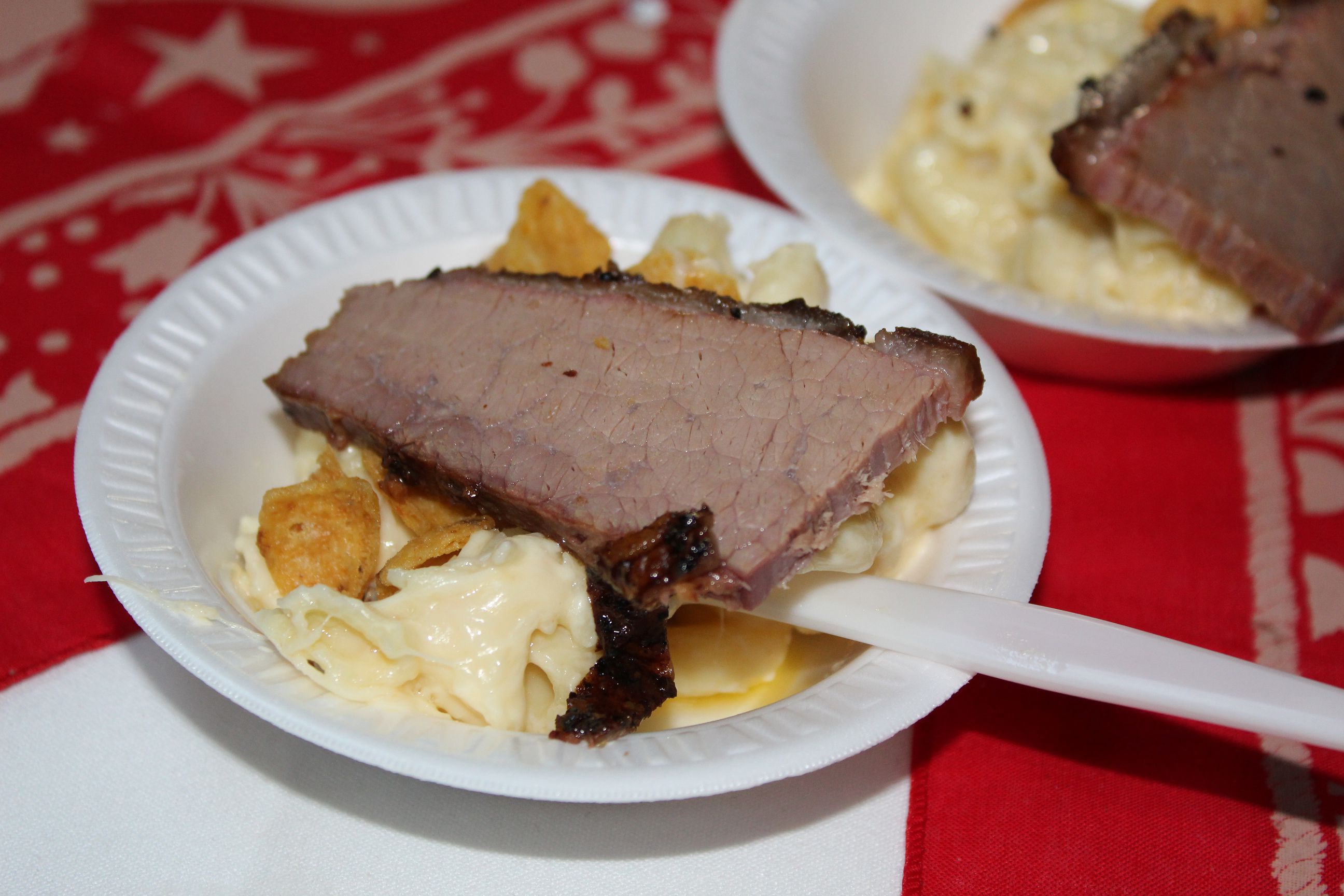 Black Swan:  "Black Swan Craic" – Smoked Gouda, White Cheddar, Shrimp, Jalapeno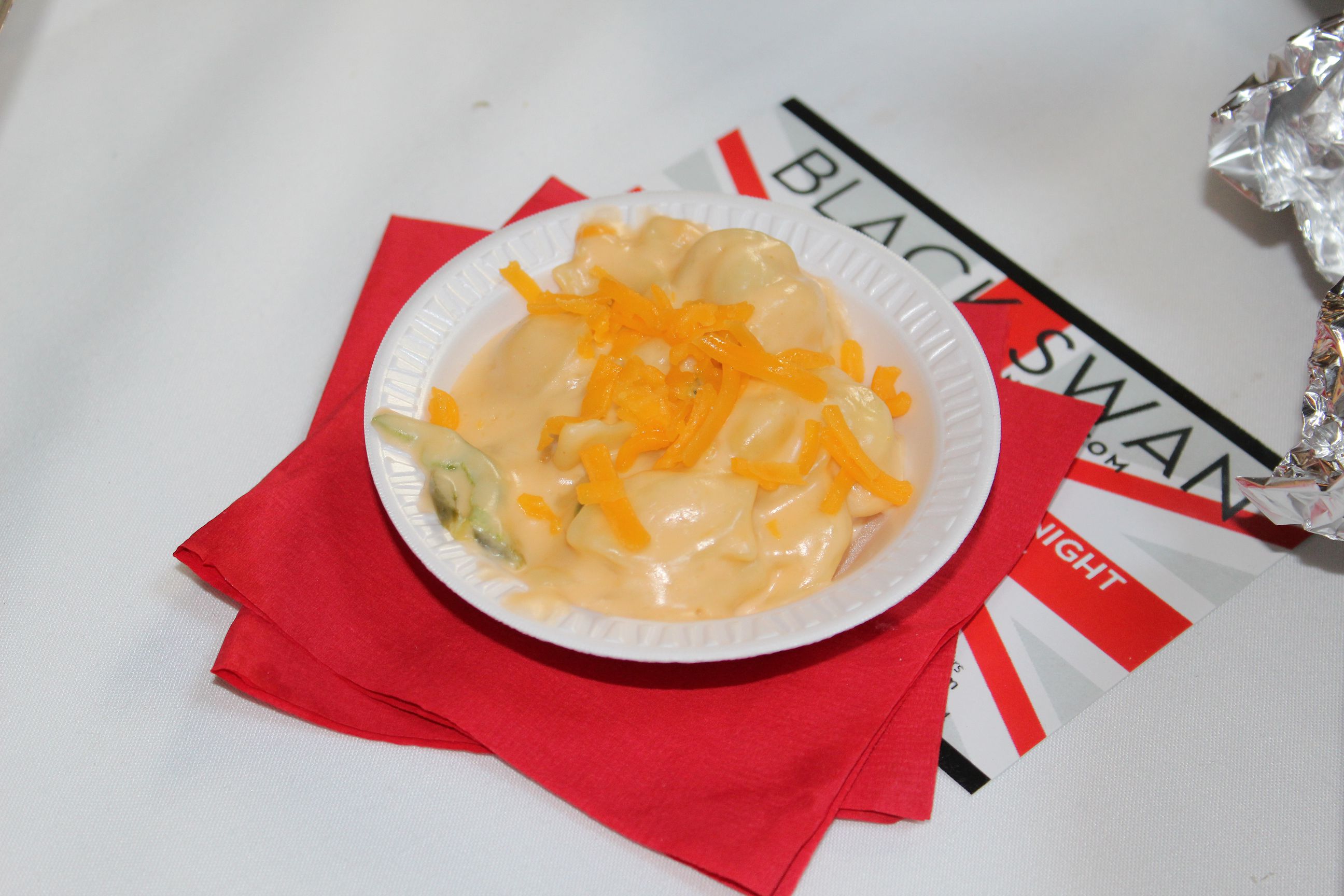 Houston/Flatiron Hall:  "Skillet Baked Cheddar Bacon Mac N Cheese" – Nueske's Smoked Bacon, Aged NY Cheddar, Smoked Gouda, Parmesan and Scallions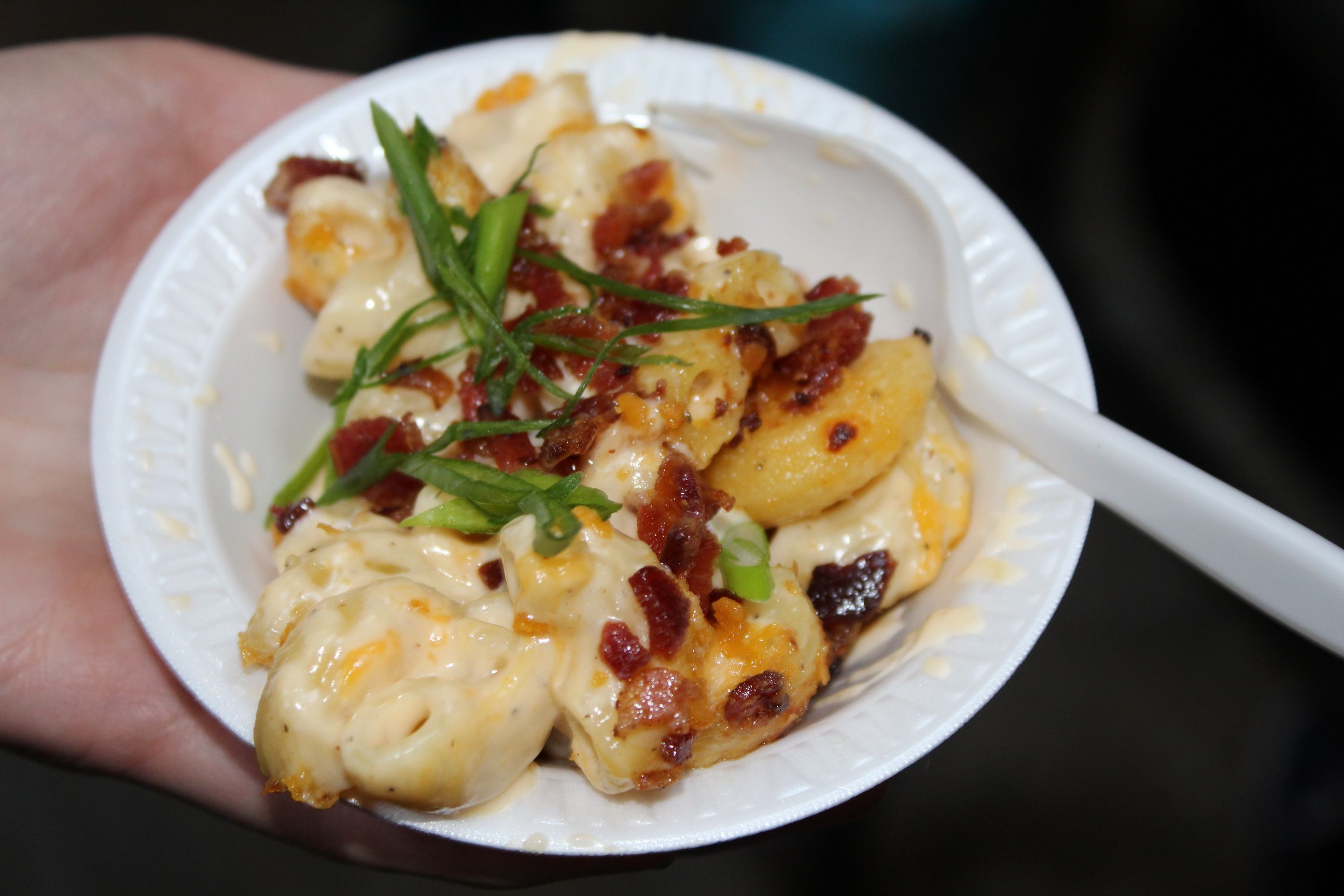 Lucy's Whey: "Lucy's Mac & Cheese" – Cheddar, Gruyere, Greek Feta, Burnt Herbs, Breadcrumbs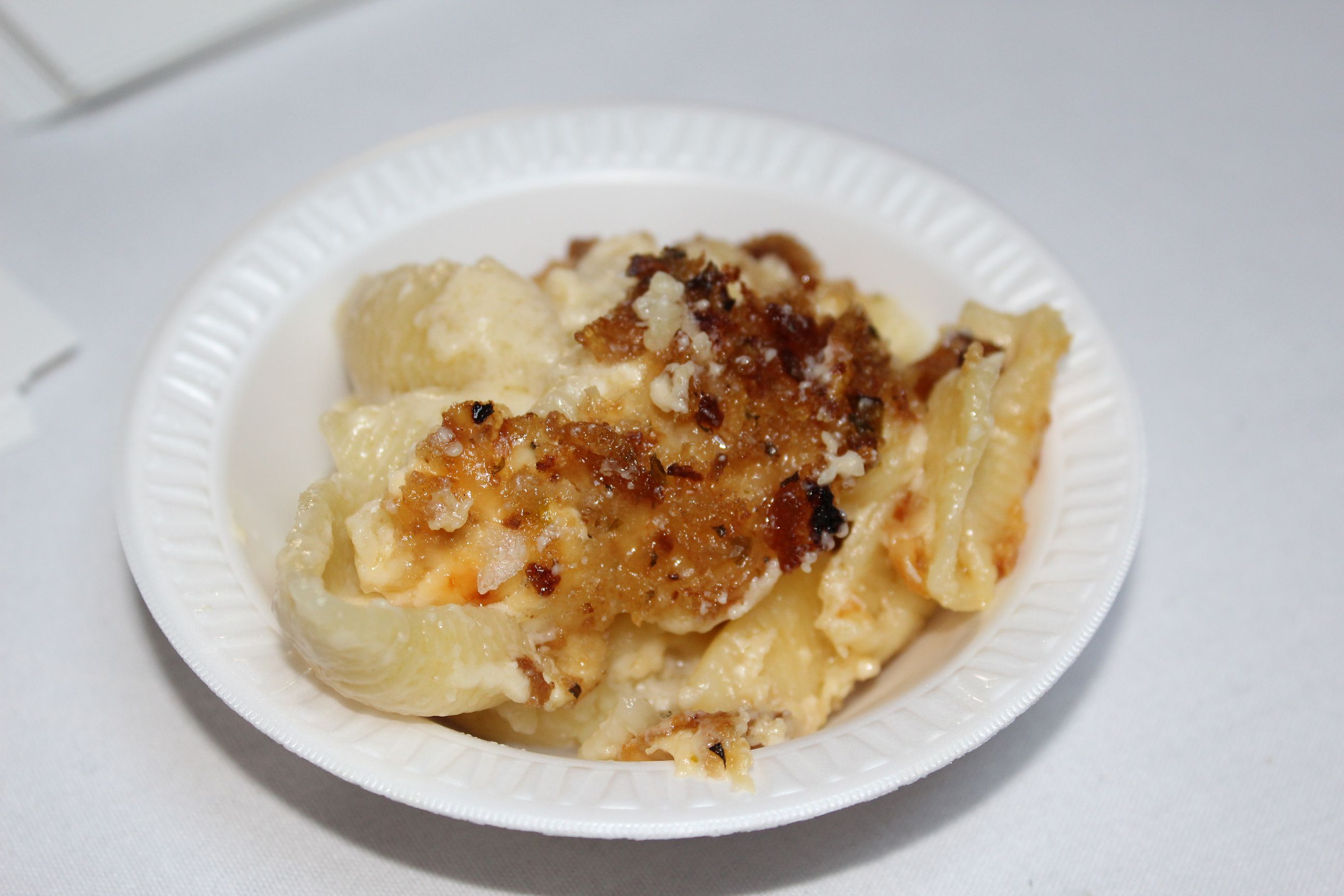 Atwood Kitchen & Bar Room:  "Sweet Potato Macaroni & Cheese" – Mushroom, White Cheddar, Parmesan, Bacon & Bread Crumbs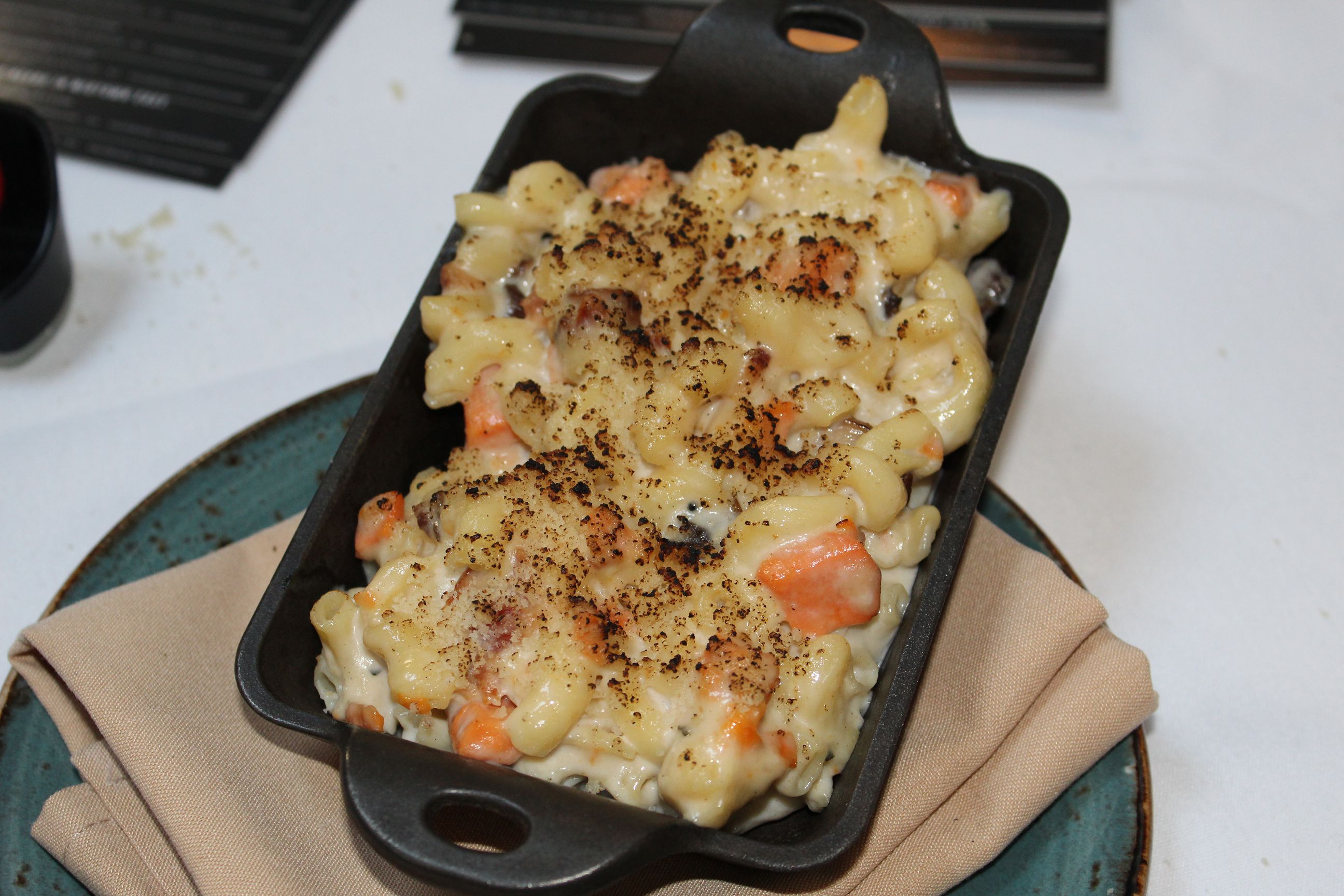 Handcrafted Kitchen & Cocktails:  "Handcraft Mac" – Smoked Bacon, Garlic Kale Cream, Gruyere, Asiago, Shell Pasta, Lemon Herb Bread Crumb, Cajun Dust, Scallions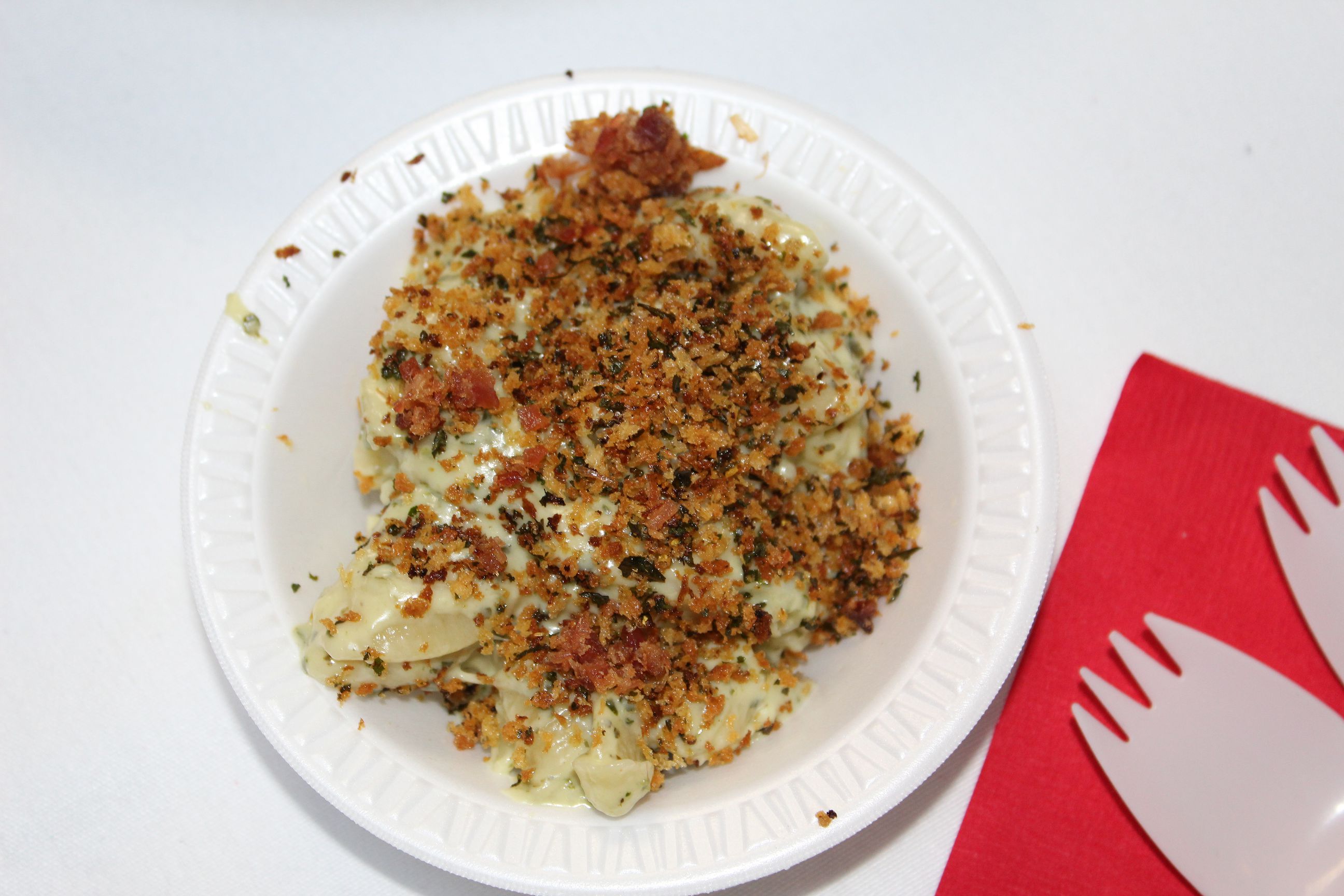 Related Articles
Share
About Author
(0) Readers Comments