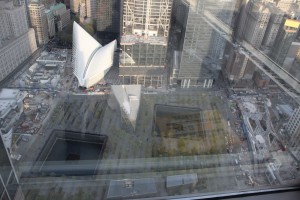 The eyes of the New York restaurant scene were transfixed on the Financial District on Monday night as the picturesque and panoramic views of downtown Manhattan from the 225 Liberty Street space were somehow outdone by the collection of chefs gathered inside the sprawling bi-level space. The annual 'NYC Taste of the Nation' event returned with one of the year's most spectacular charity affairs for food loving enthusiasts, scenesters seeking out hot spots and chefs themselves, where the evening would showcase a literal who's who from the local culinary world.  Every dime raised from Monday evening's affair would benefit 'No Kid Hungry,' the national campaign from Share Our Strength that seeks to end hunger in the United States; local beneficiaries like City Harvest and Food Bank of New York City would also be recipients of some of the proceeds from the particularly special event.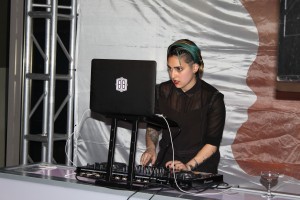 With a house DJ spinning throughout the night on one floor and cover tunes being belted out by house band Wild Planes on another, there was no wrong place for guests to camp out in the midst of the festivities. Other attractions included a specially curated Rose Garden replete with an array of different pink wines, a special Luxardo Sundae Parlor where guests were welcomed to indulge in desserts and an utterly appropriate Passover-Inspired Roundup where spots like Mile End Delicatessen, ESH and Toloache prepped up some inventive takes on foods inspired by the Jewish holiday. But what wowed us most was the sheer number of participating restaurants seemingly situated in every nook of the massive space – and the unparalleled intricacy of each dish being plated and served throughout the course of the evening.
In all, more than fifty restaurants and vendors would be on hand for the 2016 'Taste' where popular faces like Danny Meyer (Shake Shack, Marta), Josh Capon (Lure Fishbar, Bowery Meat Co.) and Seamus Mullen (Tertulia- riding a stationary bike mind you) could be spotted early on as guests began filing into the venue. The food, predictably, ranged from very good to downright phenomenal where dishes from ACME Restaurant ("Jicama Slaw Tacos"), Lilia ("Proscuitto, Parmigiano Butter and Balsamic Mustard") and Sessanta ("Spiedini of Octopus with Chermoula") were all visually eye catching and delicious tasting in the event's earliest moments. Although the "Kanpachi/Spring Amberjack," a chilled crudo style dish from Morimoto was probably our very favorite dish of the night, there were a multitude of others that we enjoyed during our parade of tastings.
As far as the dishes being offered, the options seemed endless. The Gander's "Duck Confit" was a litany of tender hunks of meat, crispy skin and pickled onions atop a large dollop of gooey sherry caramel that unleashed a mouthwatering blend of savory and sweet. Maialino served up a piping hot bowl of al dente "Cavatelli" mixed with chunks of pork sausage, bitter broccoli rabe and shaves of pecorino cheese that yielded a complex yet classic tasting Italian dish. Though we preferred Oiji's "Ssam" slightly to Pig & Khao's "Curry Rice Laab," the similar lettuce wrap servings ranked 1a and 1b to our watering, waiting mouths.
En route to an evening in gluttony we stopped to sip on some tasty cocktails from Black Crescent and Mother of Pearl, whose toasted sesame oil laden "Jane Danger" was a balanced mix of Plymouth Gin, pineapple and lime juice. Next, we reconvened with our fellow meat lovers and went wild after biting into the classic "Pizza Balls" from the outgoing team at The Meatball Shop, where traditional red tomato sauce and grated 'Grana Padano' cheese bathed the savory large and tender sphere. Not to be outdone, Chef Angie Mar of The Beatrice Inn welcomed us over to her table before quickly plying us with one of the tastiest sliders in recent memory. The restaurant's "45-Day Dry Aged Burgers" was well flavored and exploded with juice as we dove teeth first into the fluffy brioche bun enveloping the perfectly cooked 1.5 inch thick patty.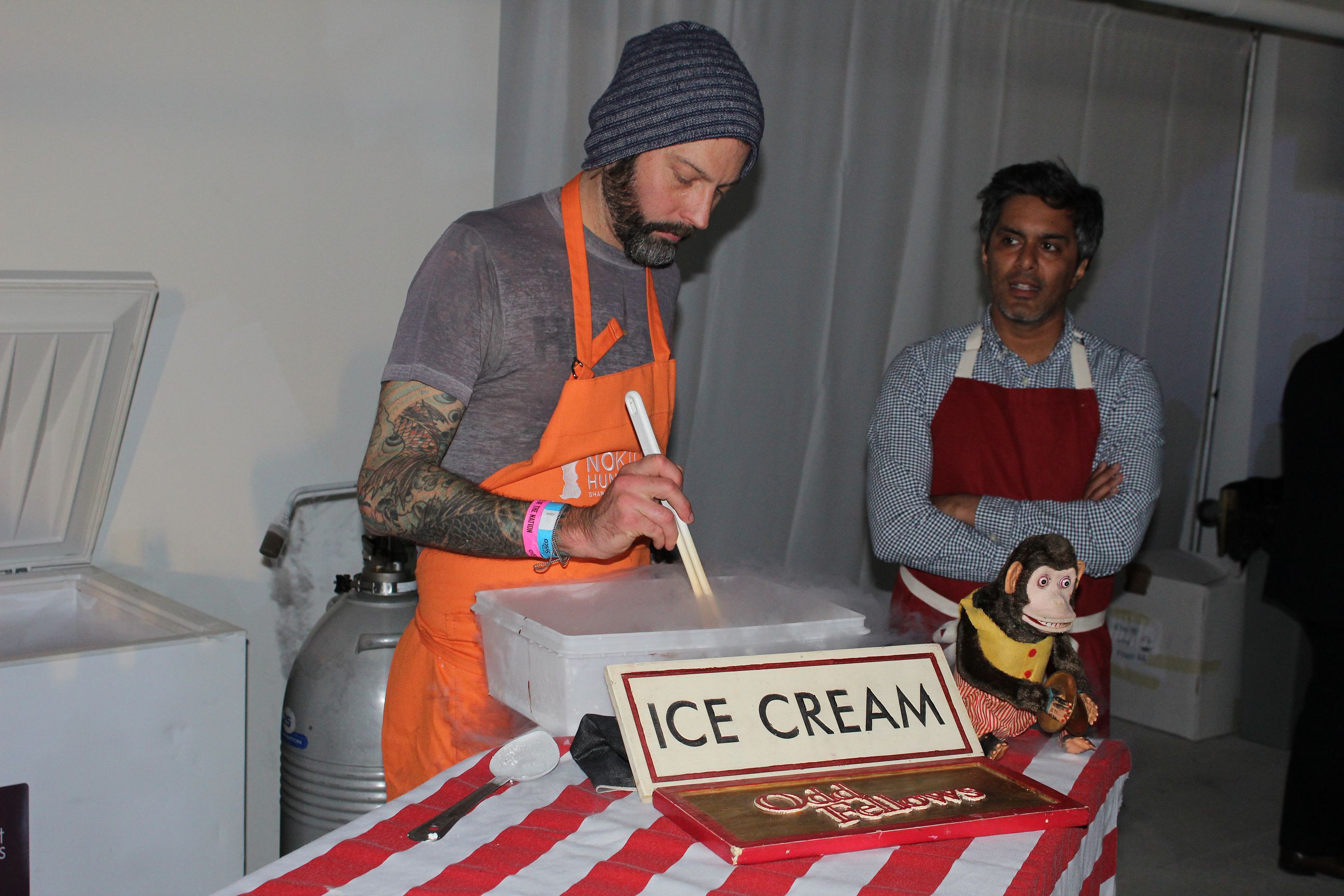 As the evening progressed much of the buzz began to surround Cosme's "Husk Meringue," which had the appearance of a deviled egg bleeding out from within its broken white shell. Instead, the loosely described 'dessert' packed in a creamy and slightly sweet corn and mascarpone mousse under its stiff sugary exterior- literally a revelation for many of us who have yet to make a trip to the Flatiron restaurant. With a final pour from Tito's Handmade Vodka and a bite of "Neapolitan Sundae" from Oddfellows Ice Cream Co., it was time to put the kibosh on putting anything else into our bellies. Though a fun and festive after party would follow- and take us into the wee hours of the morning- it was the sights of the downtown setting, the sounds of live music and the smells wafting from each restaurant's prep station that left us smiling in the days that followed 2016′s 'Taste of the Nation.'
- Jane Van Arsdale

Food Photos from Taste of the Nation NYC 2016

Maialino: "Cavatelli with Pork Sausage, Broccoli Rabe, Pecorino"

Indian Accent: "Pickled Pork Belly Khichdi"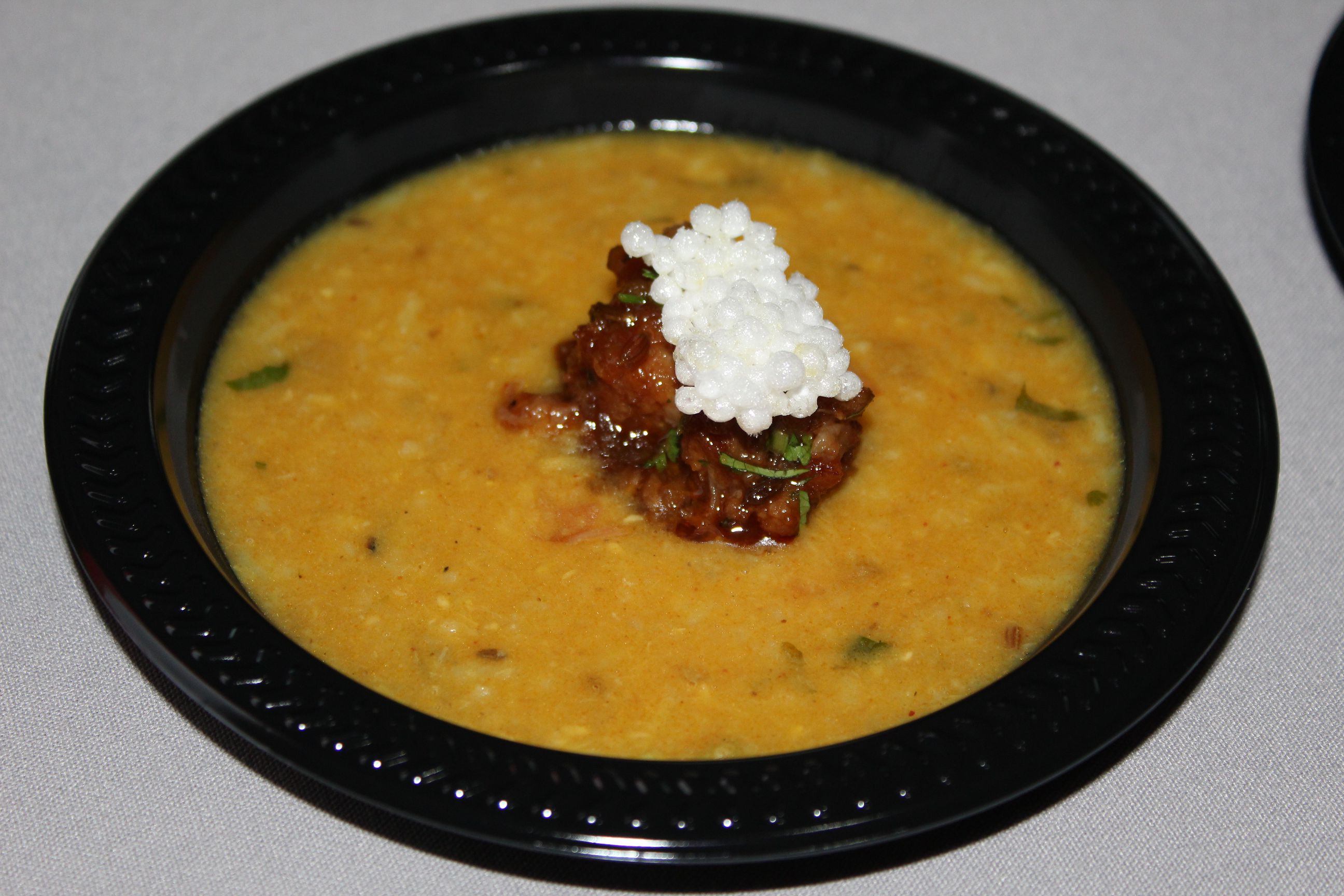 Taquitoria:  "Chicken Taquitos"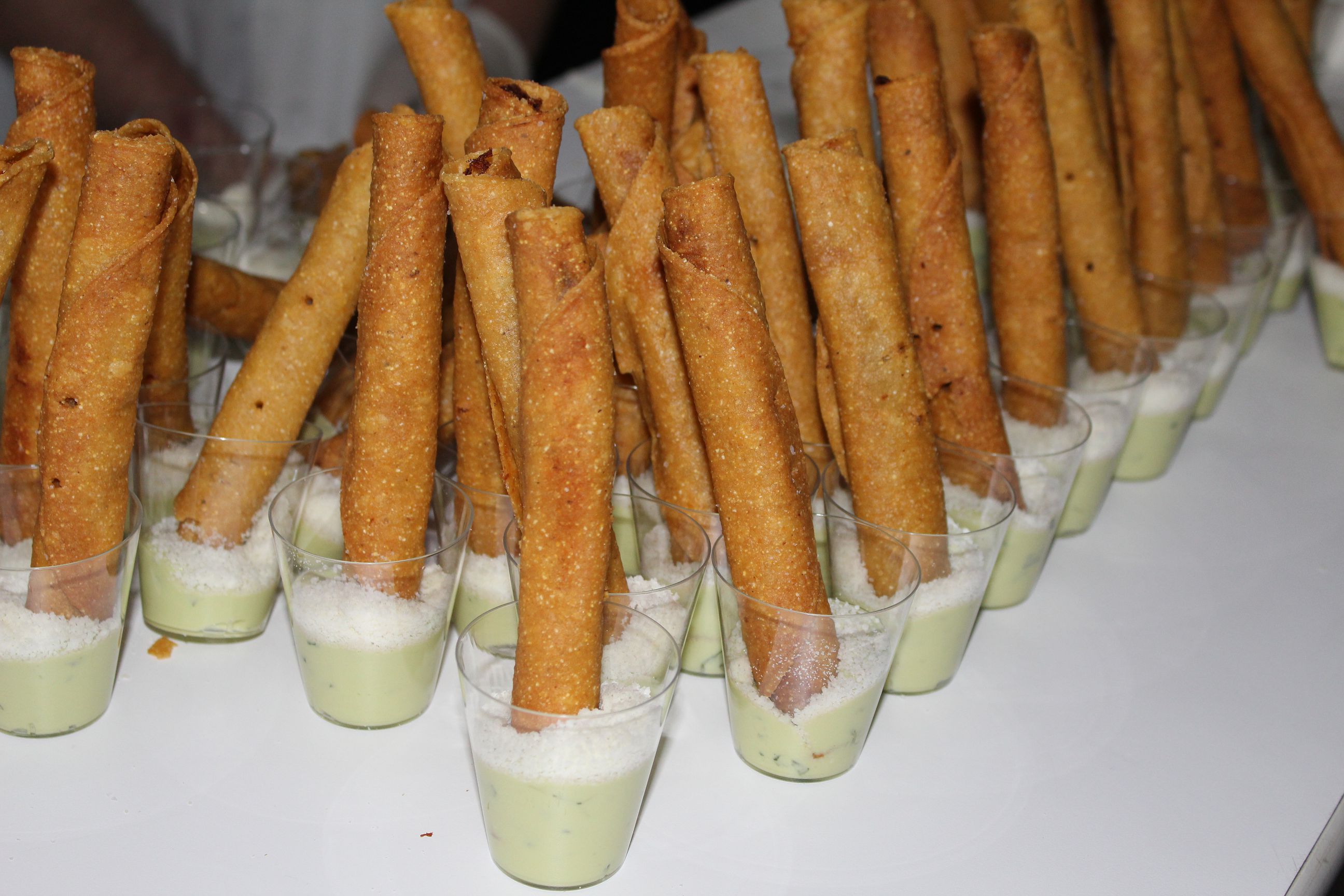 Morimoto: "Kanpachi/Spring Amberjack – Yuzu White Soy, Mizuna & Sea Grapes"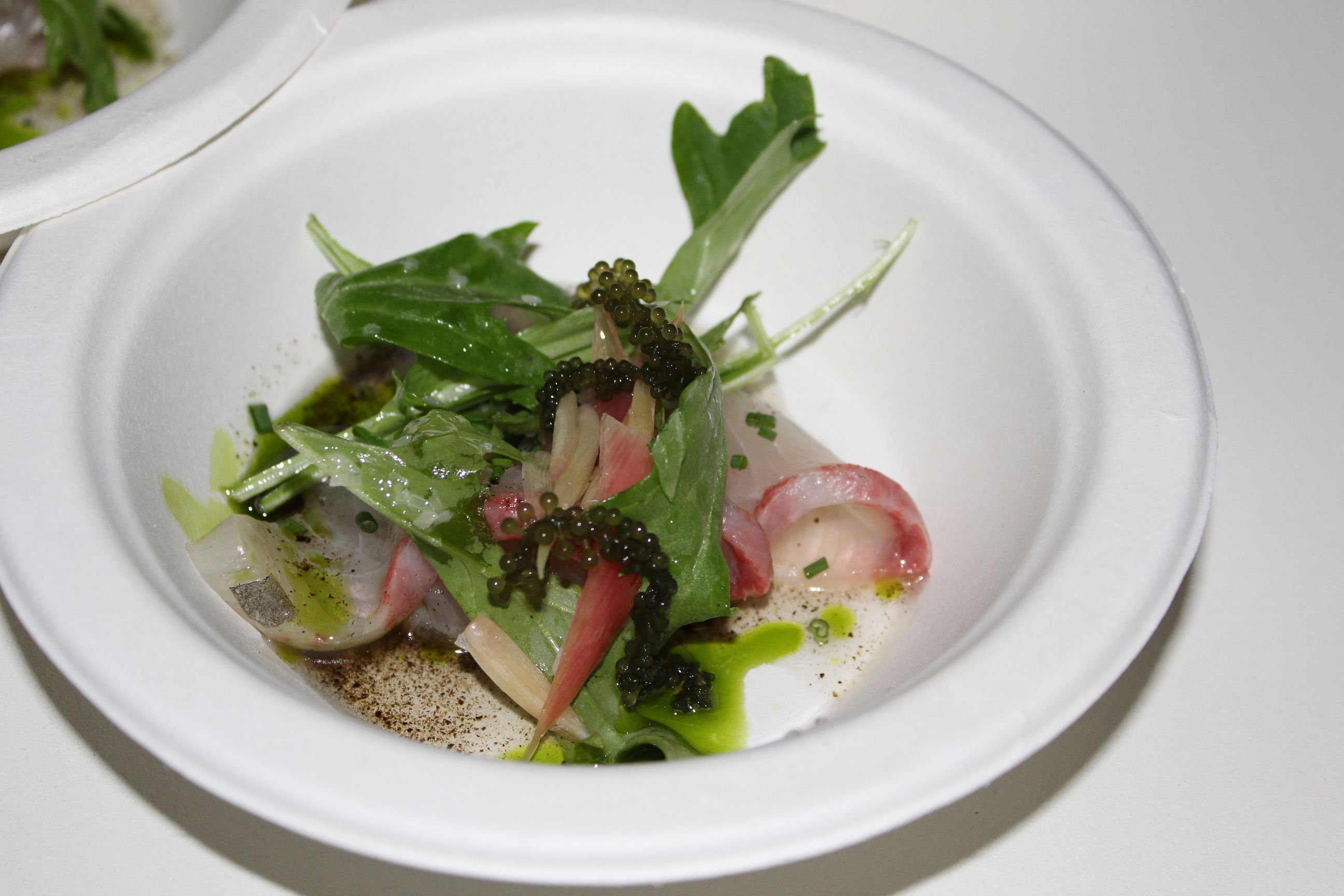 mokbar: "Bokkeum Bap' Kimchi Fried Farro with Smoked Bacon and Soy Bechamel"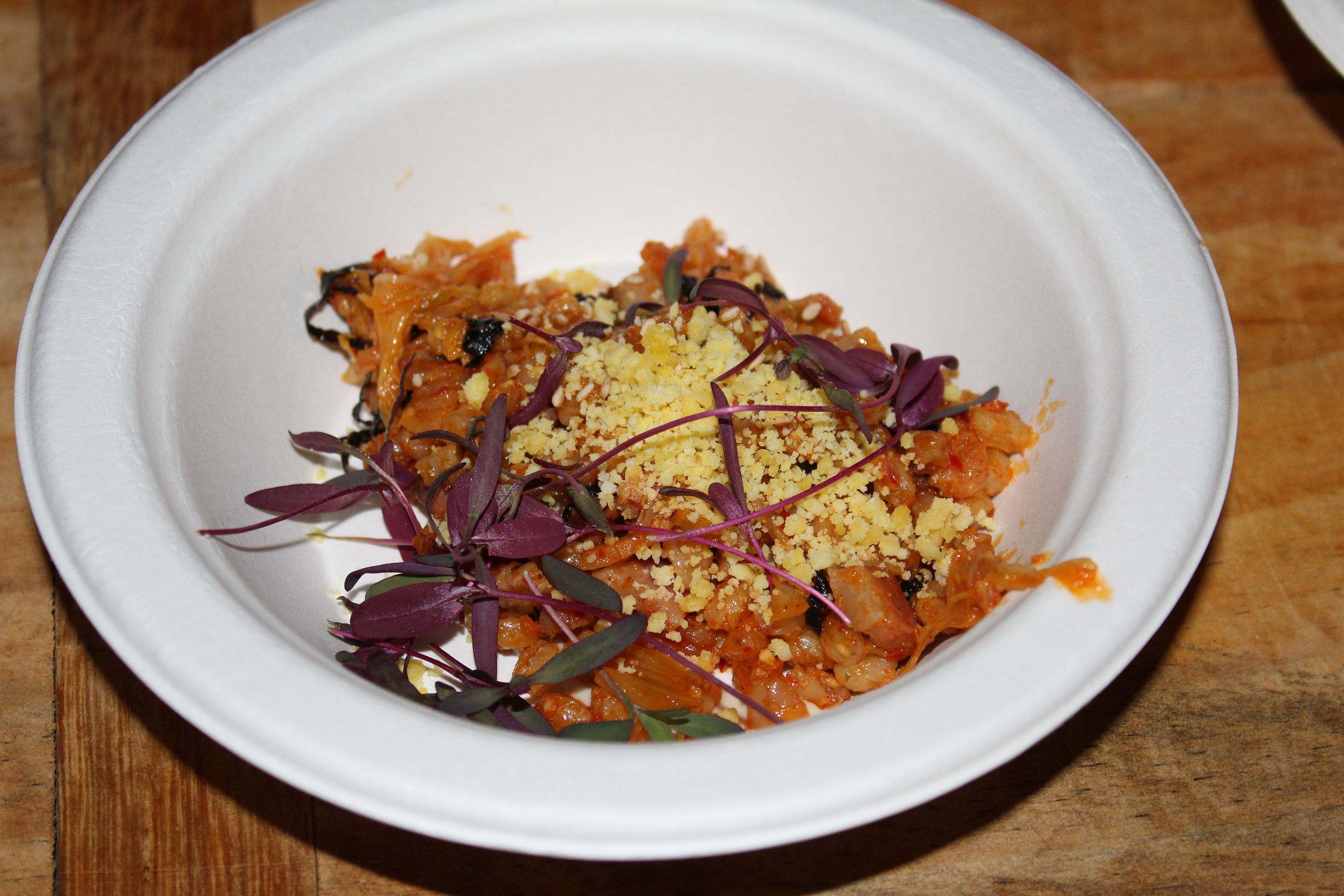 Pig & Khao:  "Curry Rice Laab"
Mother of Pearl: "Jane Danger" – Plymouth Gin, Lime, Pineapple, Cane Syrup, Green Pepper, Jalapeno, Toasted Sesame Oil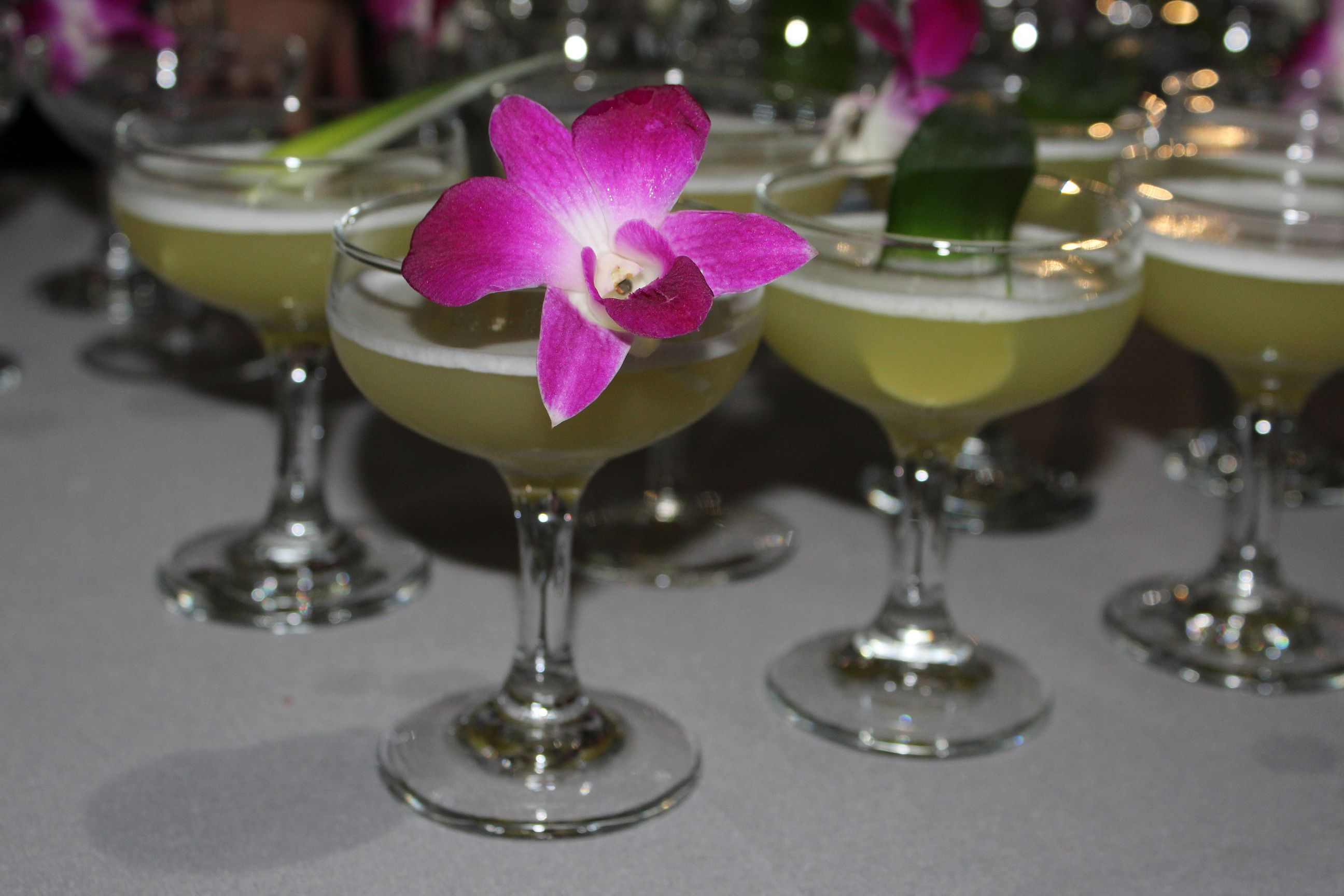 MaLa Project:  "MaLa Noodle" – Peanuts and Chinese Sausage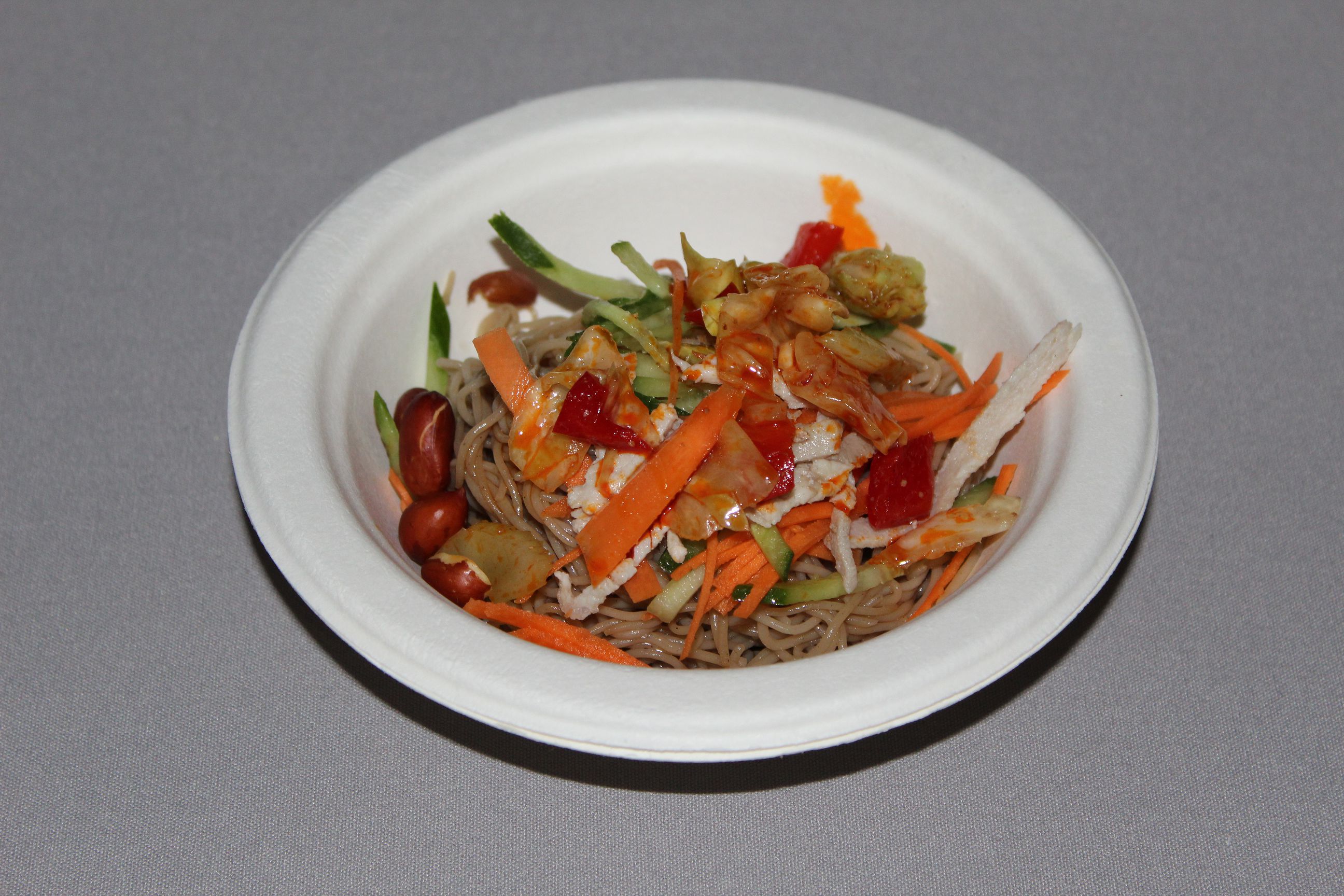 ACME Restaurant: "Jicama Slaw Taco with Ramp and Avocado Mousse"

Mile End Delicatessen:  "Mile End Delicatessen Chopped Liver & Black Seed Bagel Matzo"

Toloache: "Tacos de Brisket" & "Guacamole Ahumado"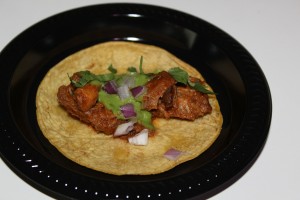 ESH Brooklyn: "Matzoh Balls, Foie Gras and Spring Peas"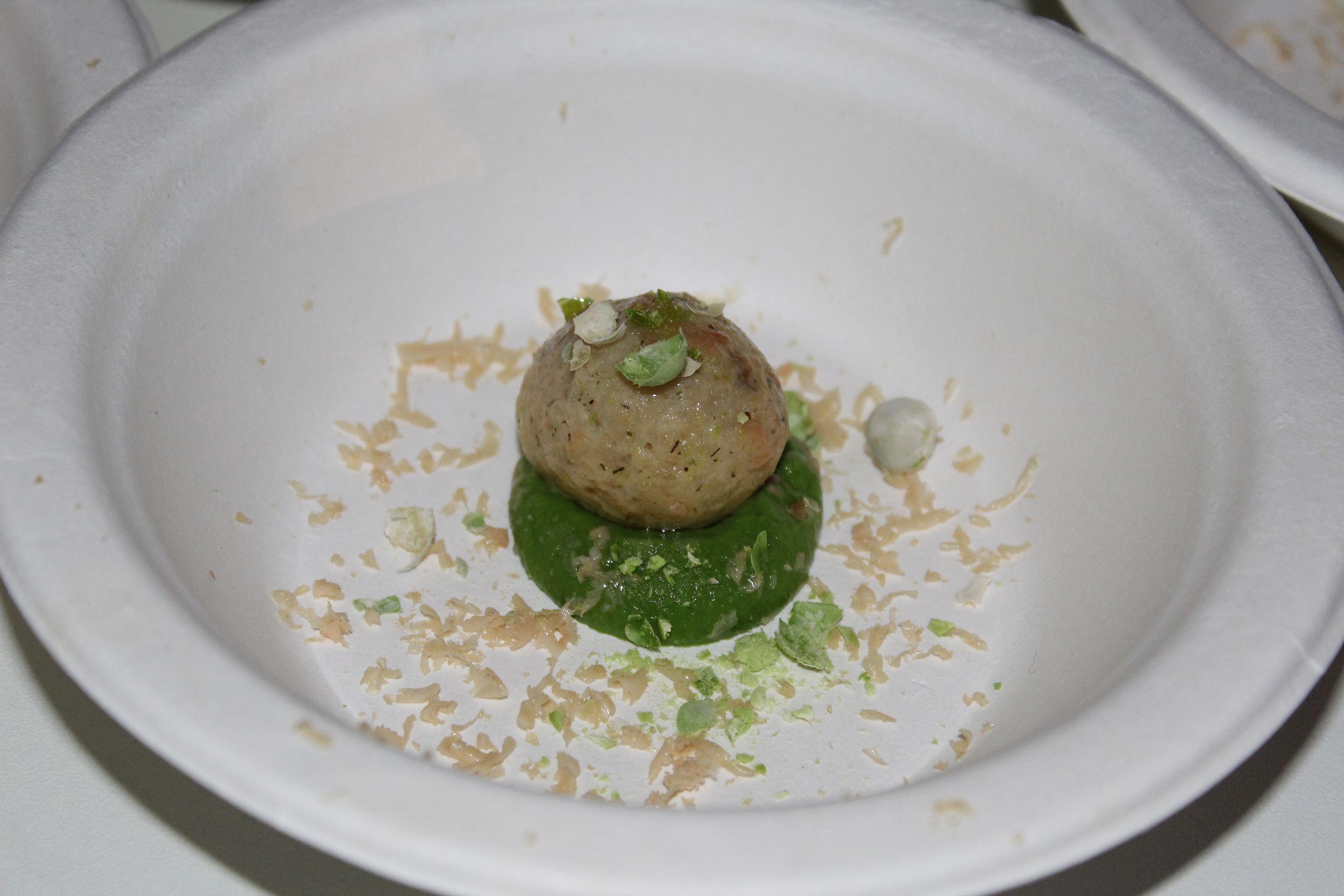 all'onda: "Chicken Liver Mousse"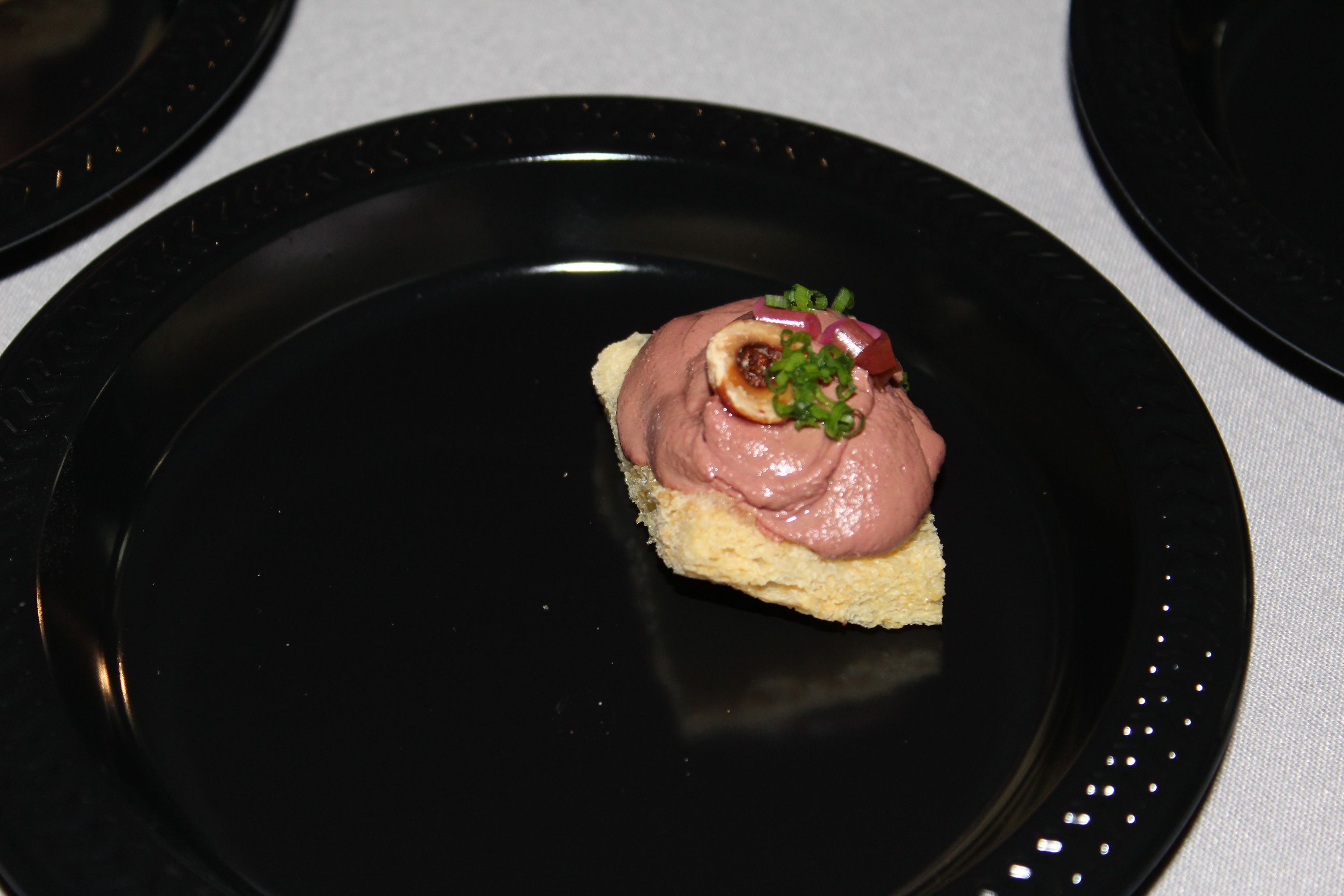 Cafes at MoMA: "Potato Vichyssoise with Smoked Shellfish"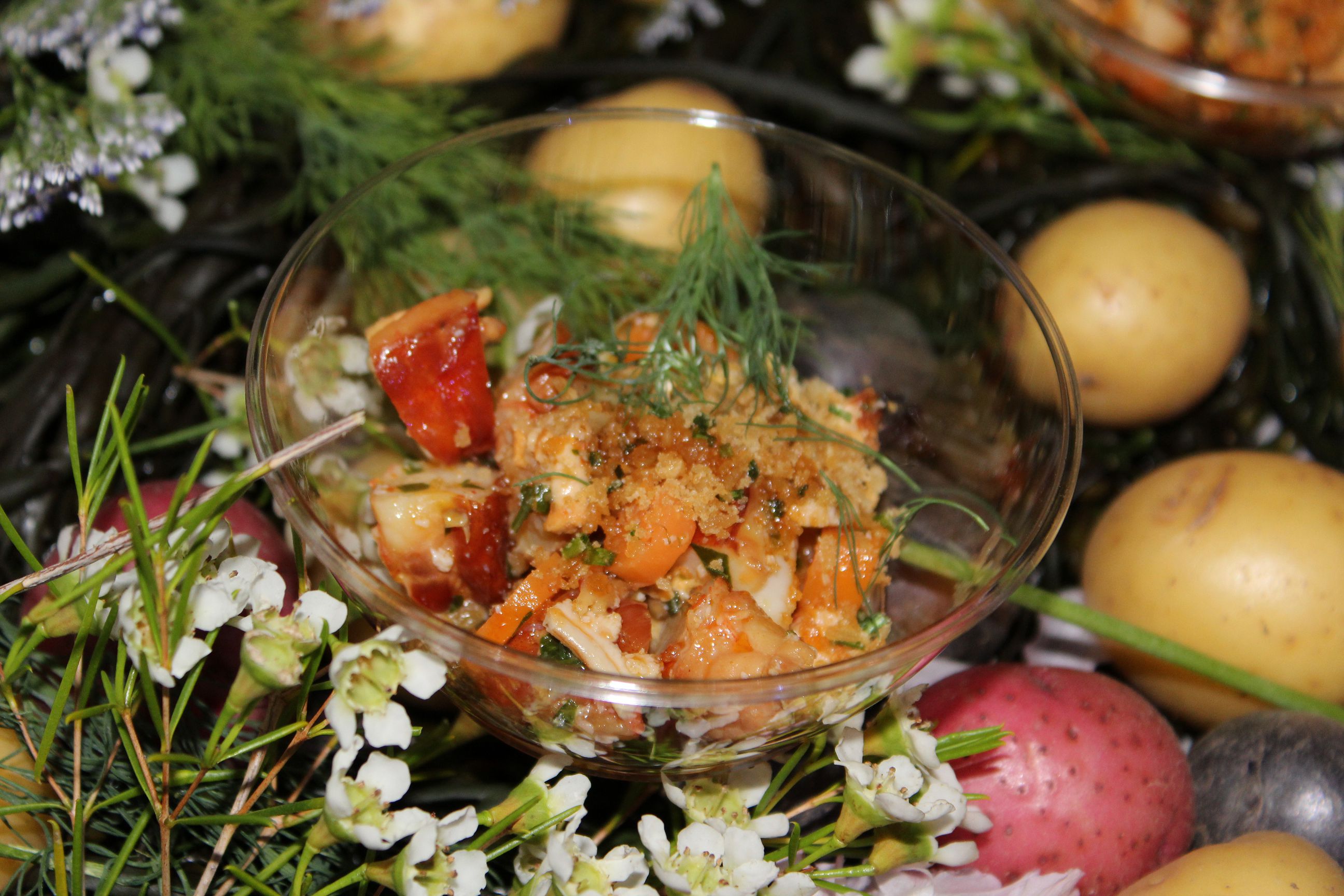 Aquavit: "Salmon Tartar with Trout Roe, Pickled Cucumber and Smoked Vanilla Bean Emulsion"
Lilia: "Prosciutto, Parmigiano Butter and Balsamic Mustard"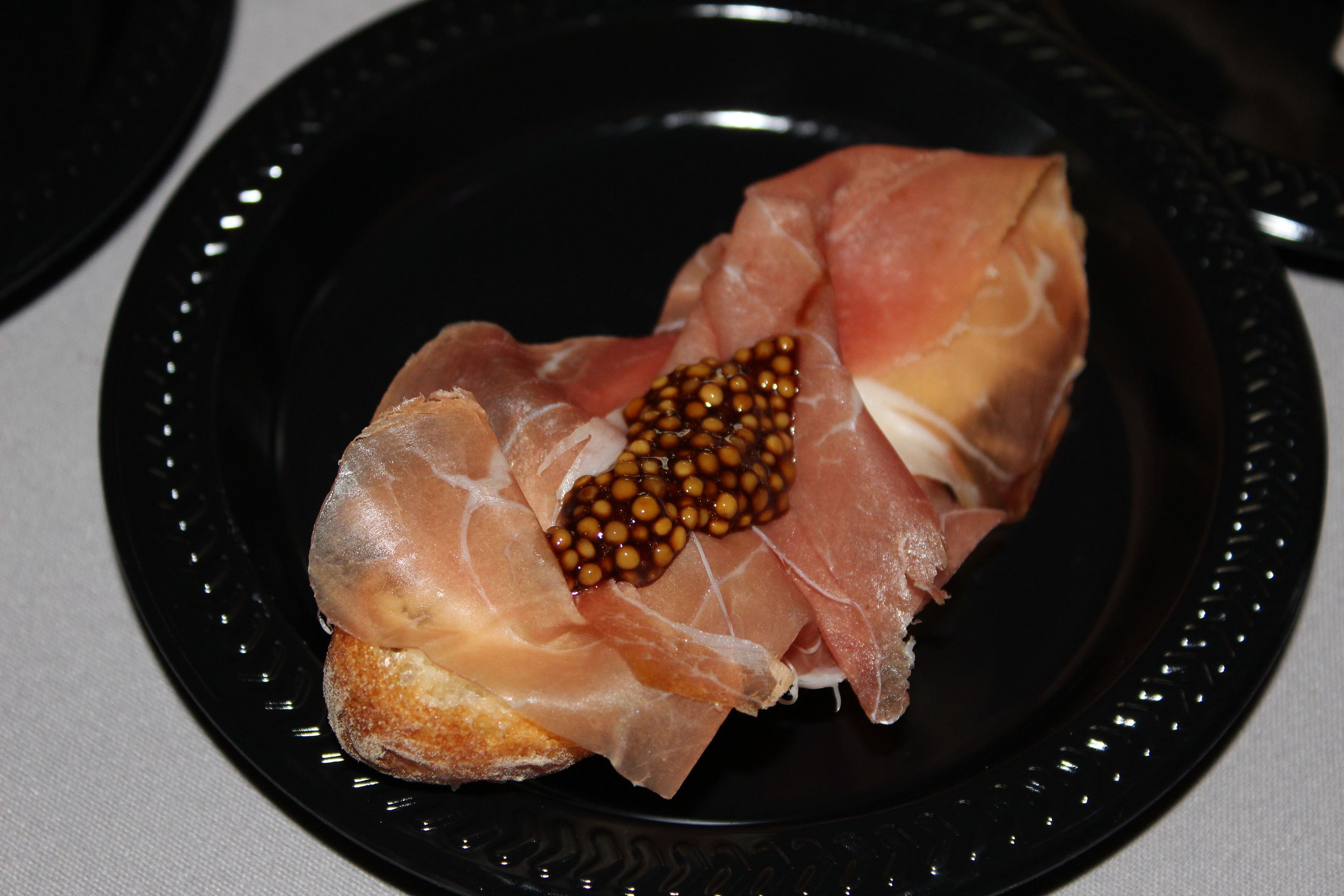 Speedy Romeo: "House Mozzarella, Grilled Ramp, Salsa Verde, Lemon & Toast"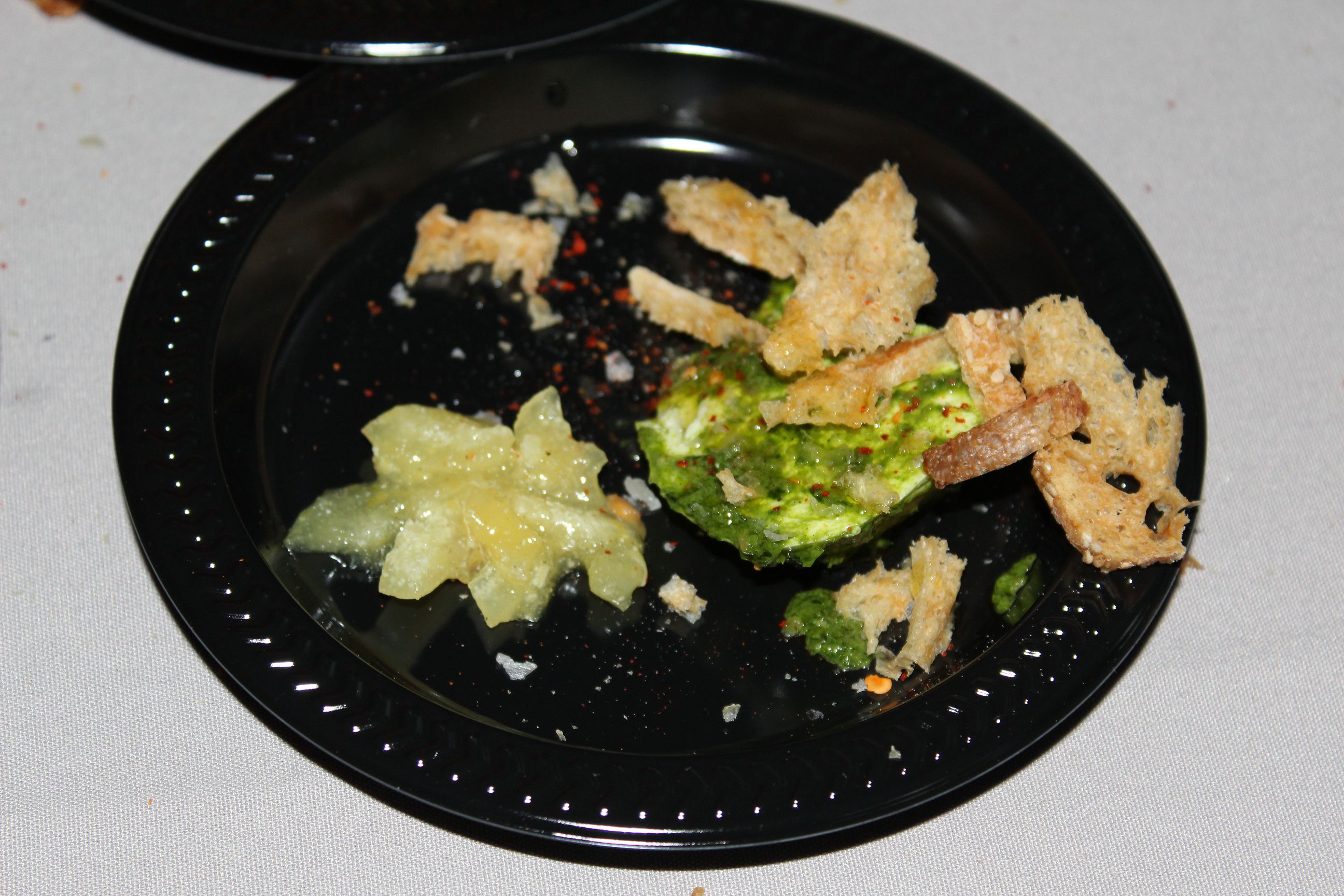 Sessanta: "Spiedini of Marinated Octopus with Chermoula"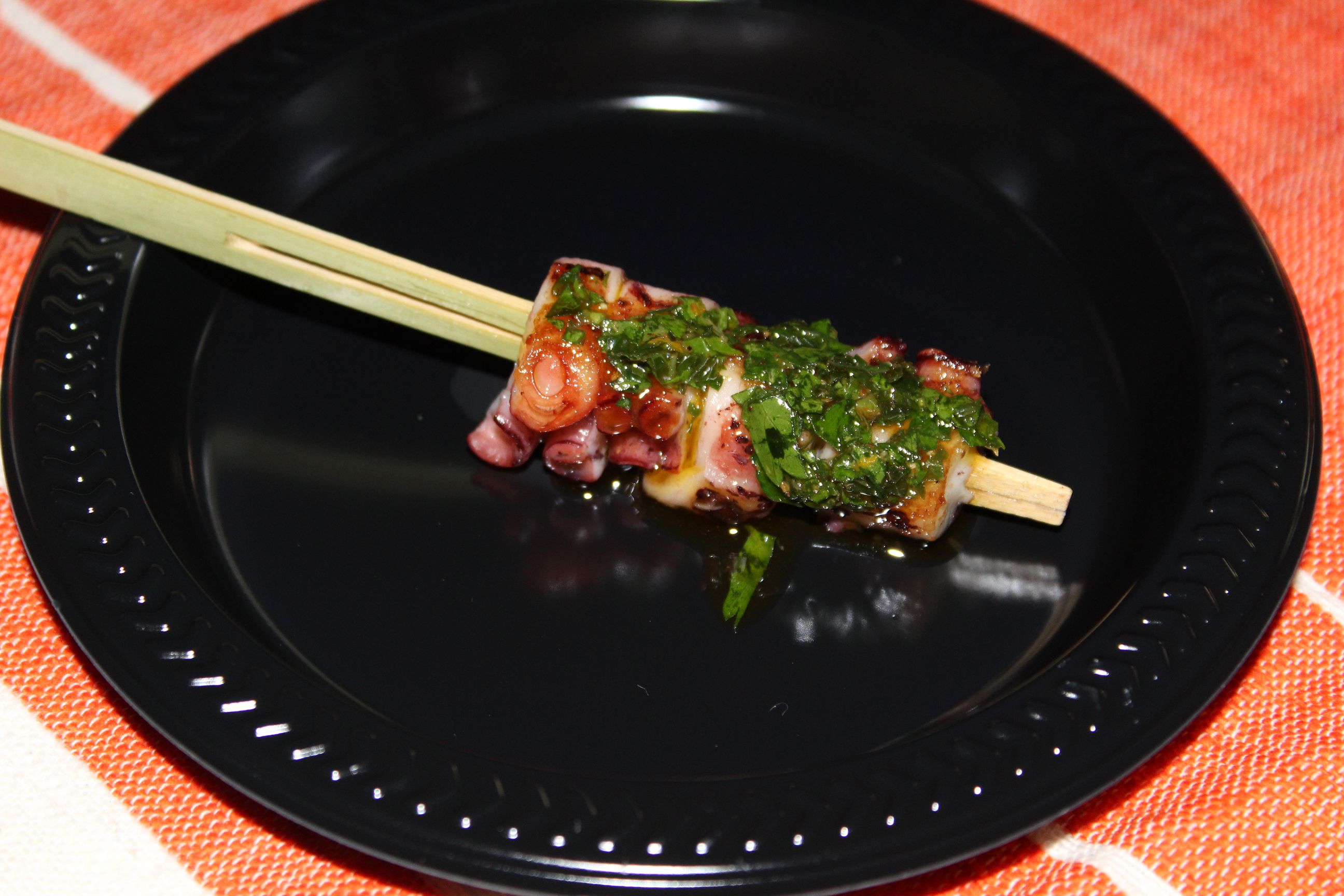 Oiji: "Ssam"
Sexy Taco/Dirty Cash: "Chile Braised Pork Tostada with Jicama-Cumin Slaw"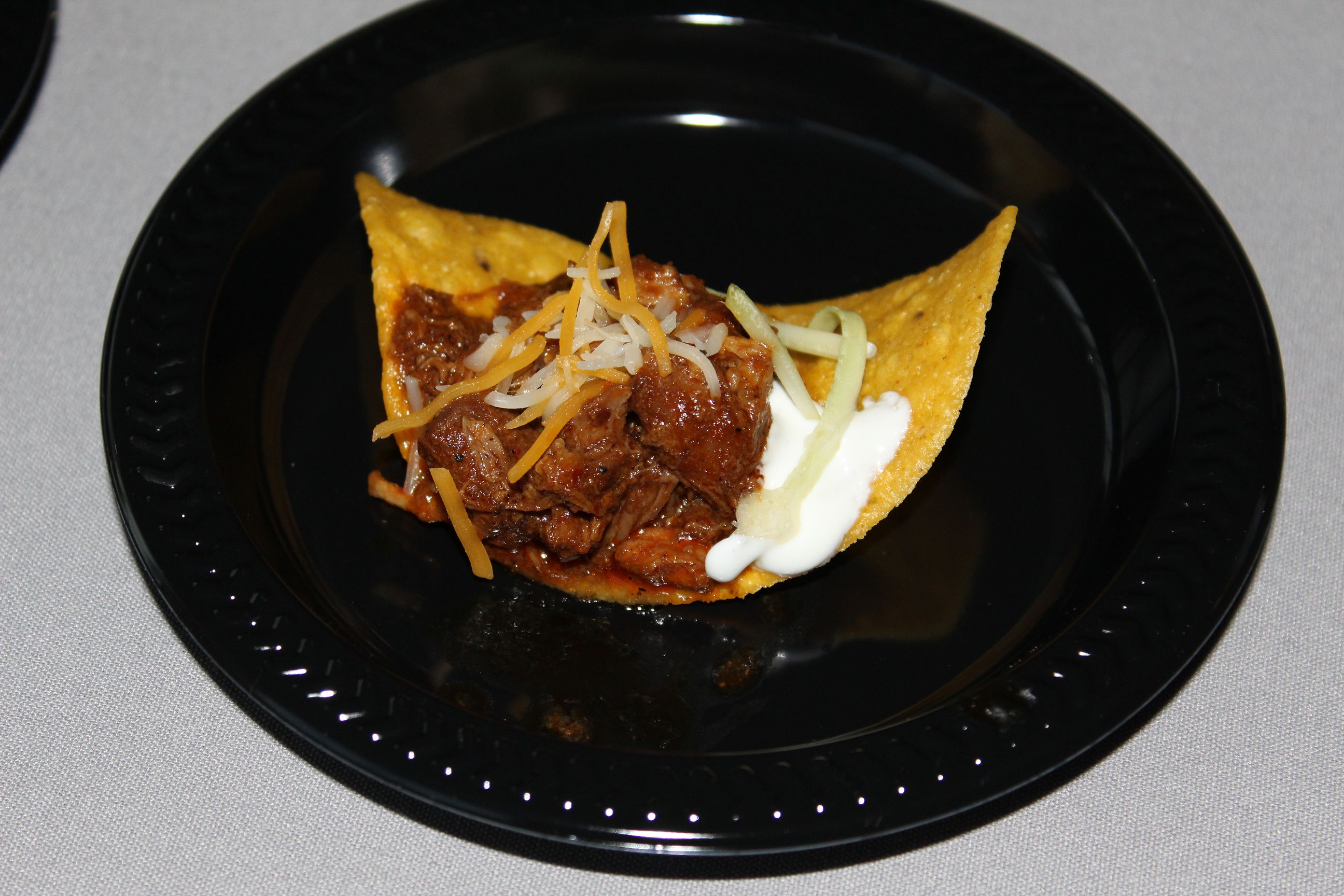 The Meatball Shop: "Pizza Balls" – Classic Tomato Sauce and Grated Grana Padano

The Gander: "Duck Confit with Pickled Onions, Sherry Caramel and Crispy Duck Skin"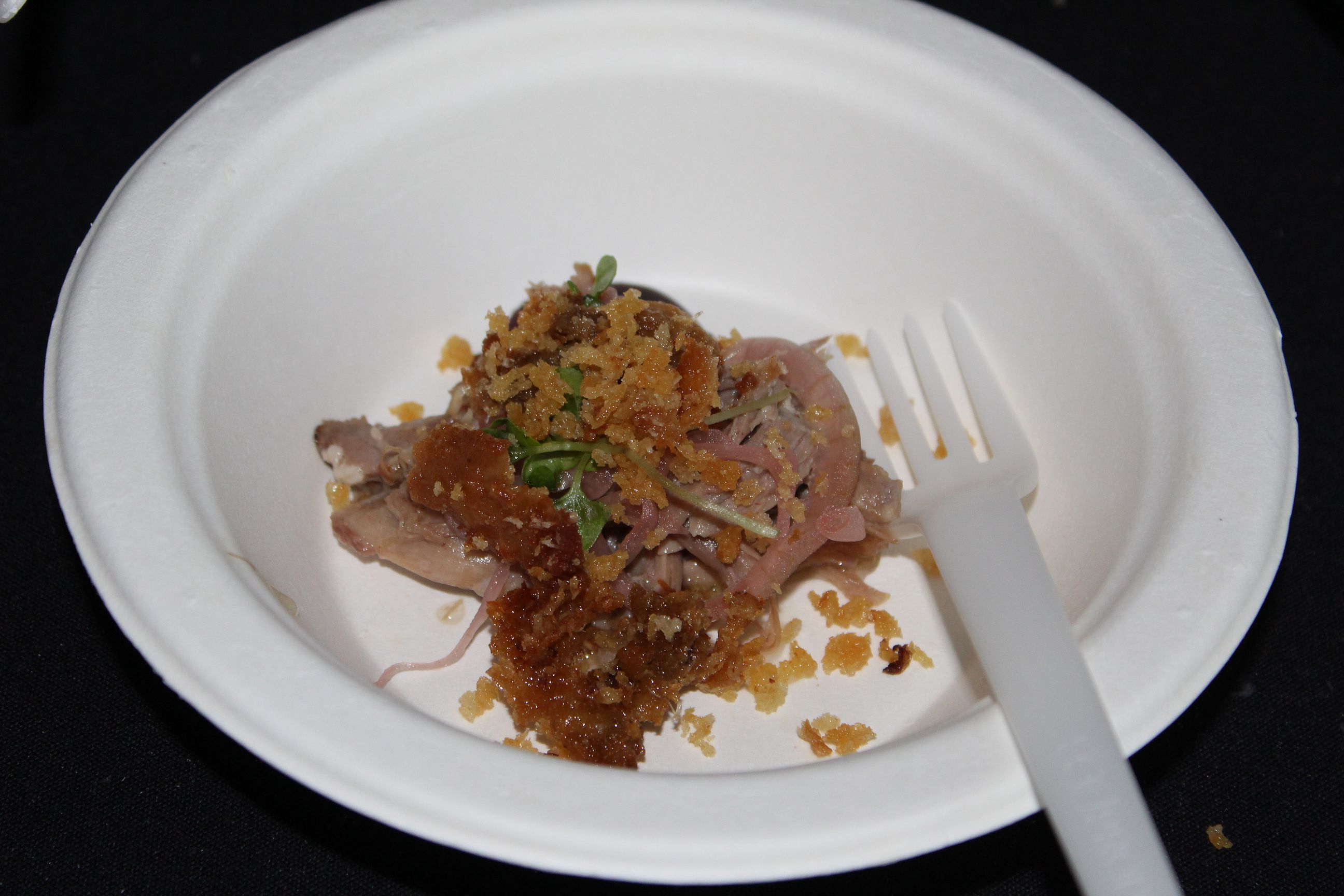 Freud: "Beef Terrine with Pumpkin Seed Vinaigrette, Breakfast Radish and Ramps"
Cosme: "Husk Meringue"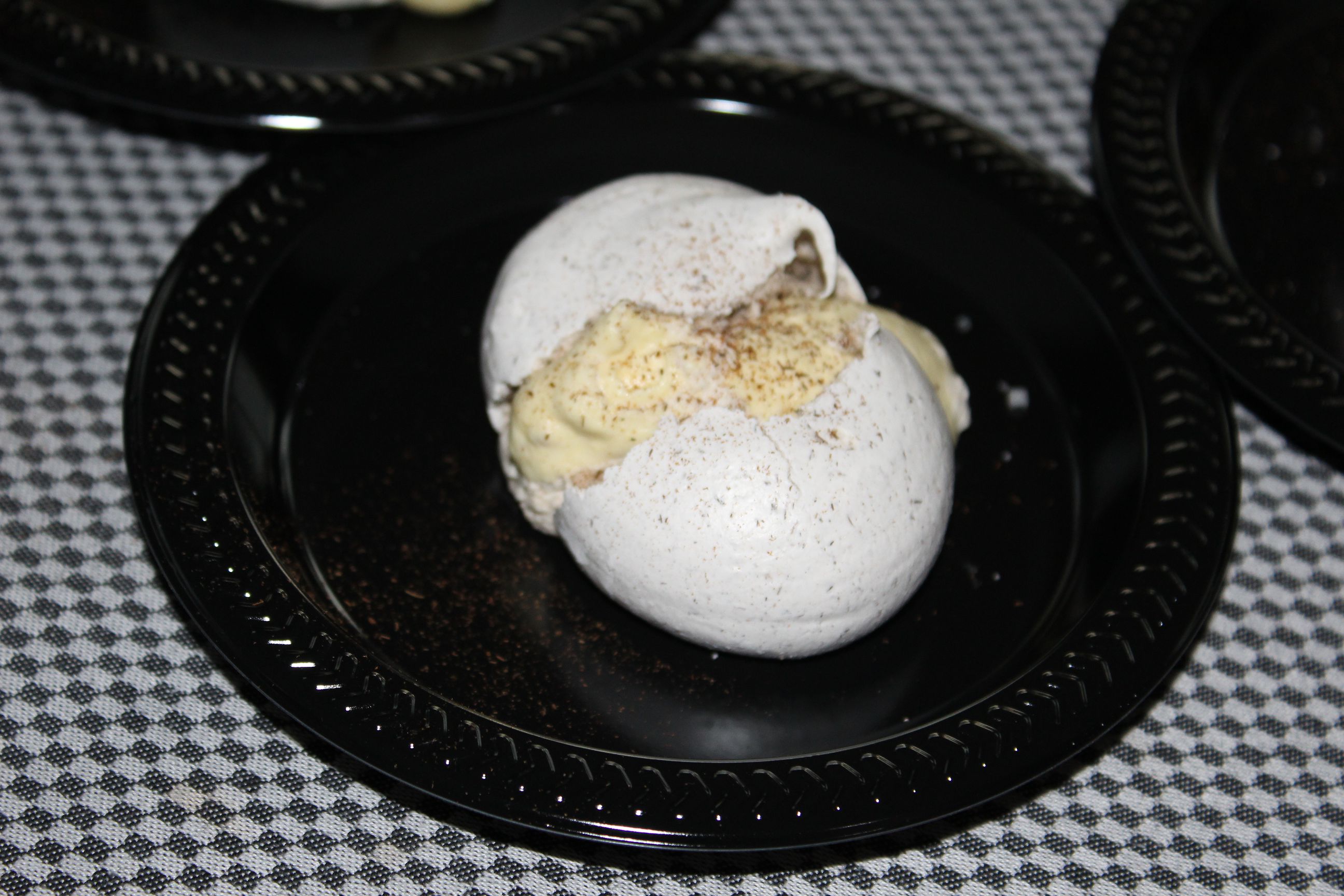 Public Restaurant: "Vegan Dark Chocolate and Oak Tart" & "Coconut Curry Laksa"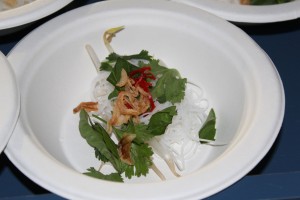 Marta & Maialino: "Assorted Biscotti"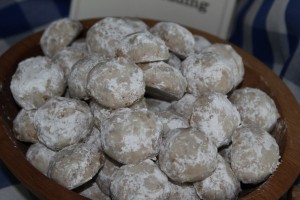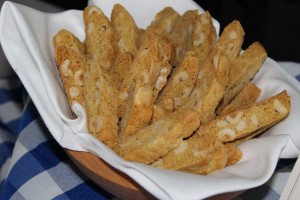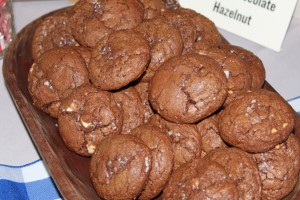 Blue Smoke: "Jalapeno Cheddar Bratwurst"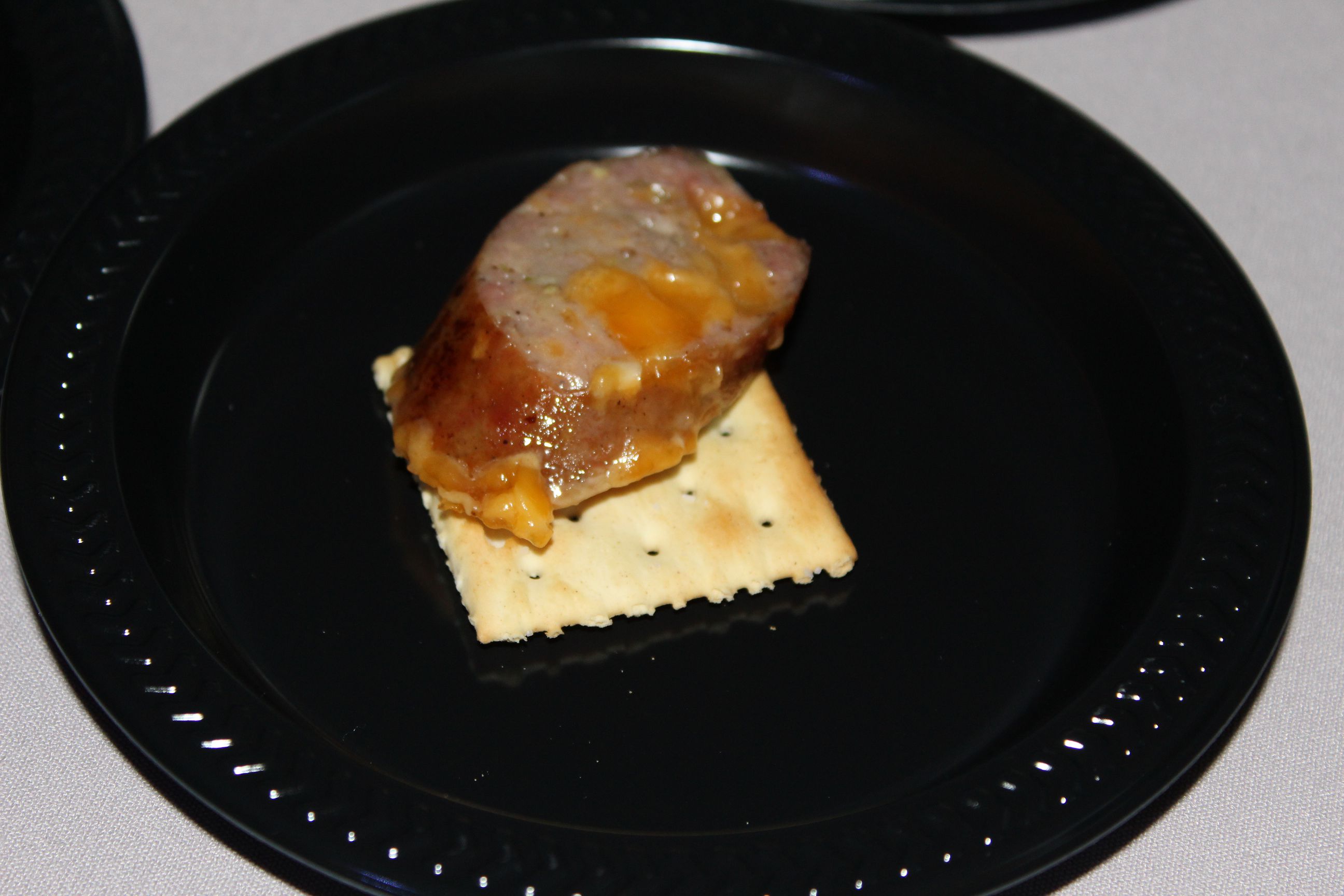 Davio's Northern Italian Steakhouse: "Gnocchi Bolognese"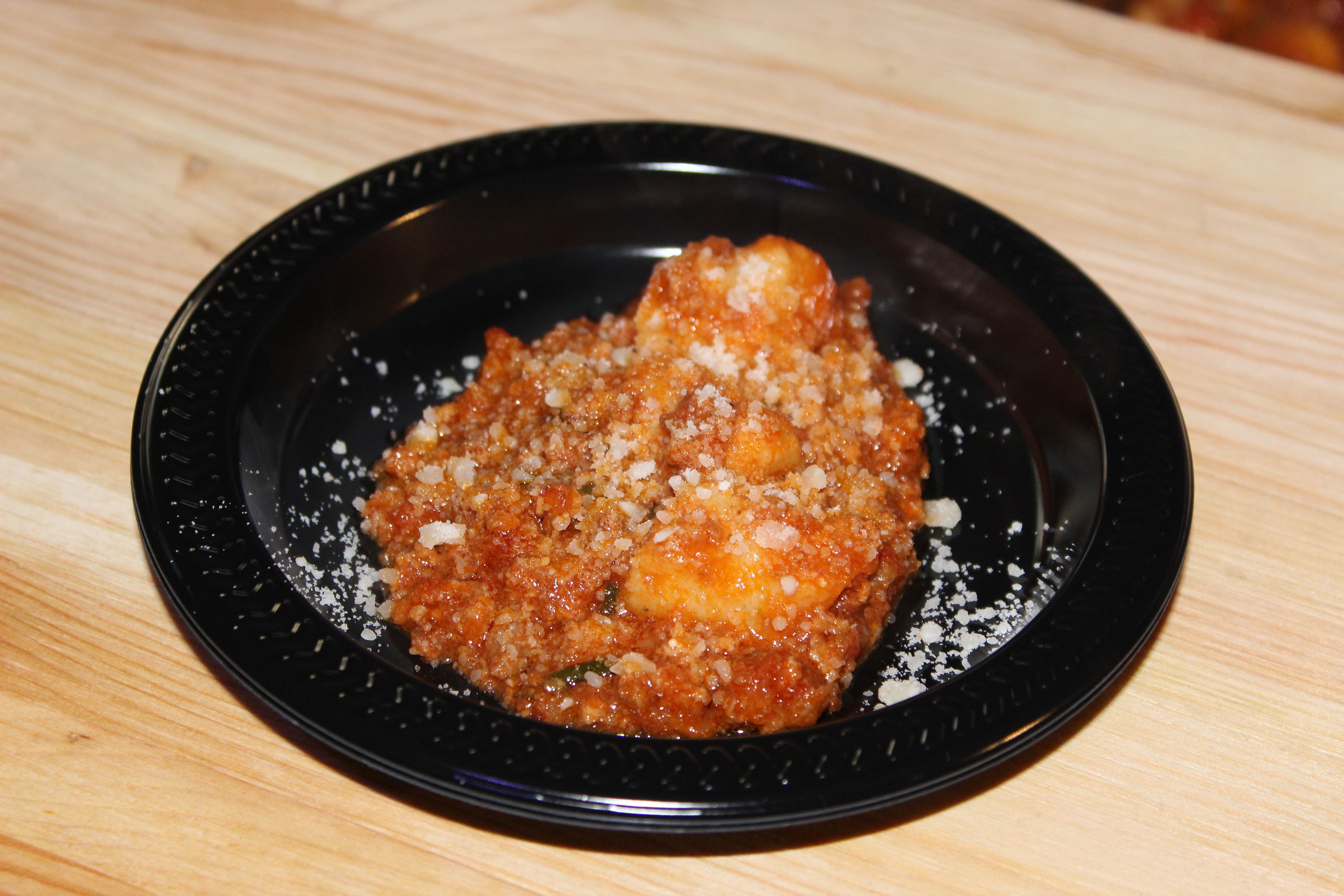 The Beatrice Inn: "45-Day Dry Aged Burger"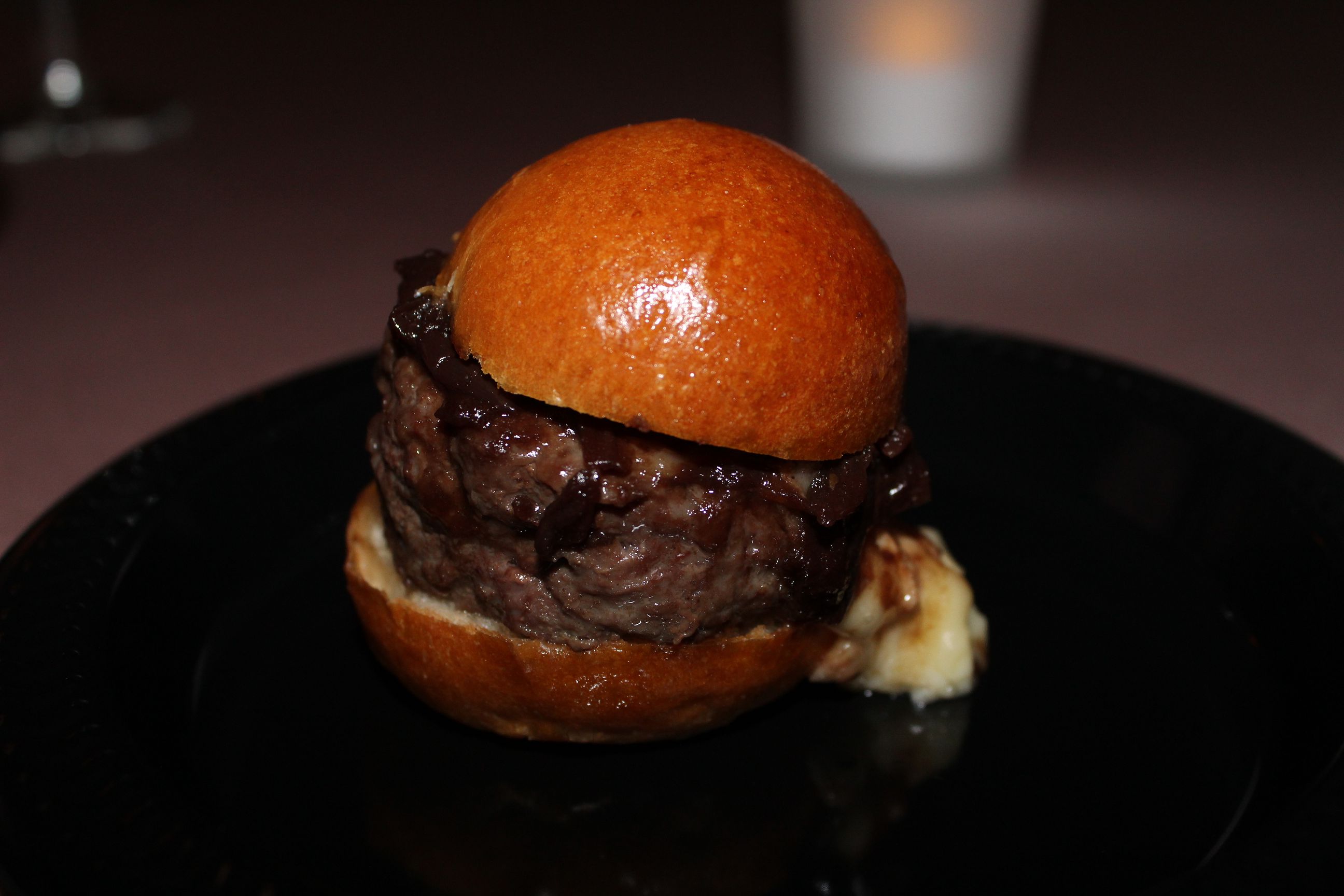 Northern Tiger: "Spicy Heritage Pork & Chive Dumpling"
Streets BK: "Peri Peri Wings with South African Chilies, House-Made Peri Peri Glaze"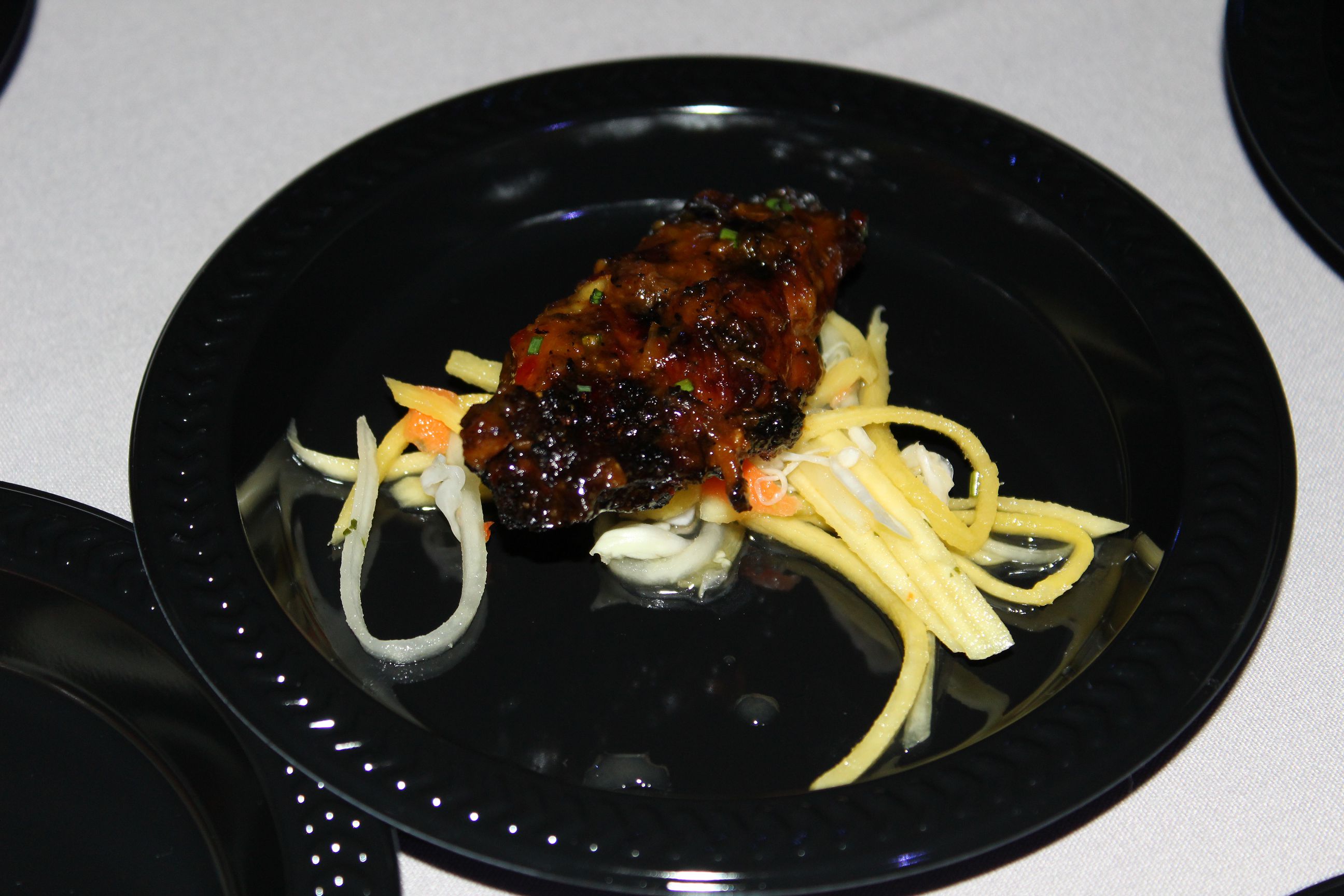 Khe-Yo: "Smashed Papaya Salad, Sesame Beef Jerky and Sticky Rice"
Oddfellows Ice Cream Co.: "Neapolitan Sundae"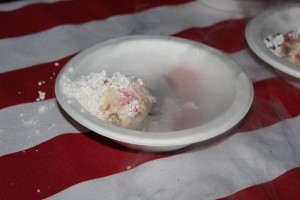 Black Crescent: "El Burro" – Cilantro Infused Mezcal, Lime Juice, Simple Syrup, Toasted Coriander Salt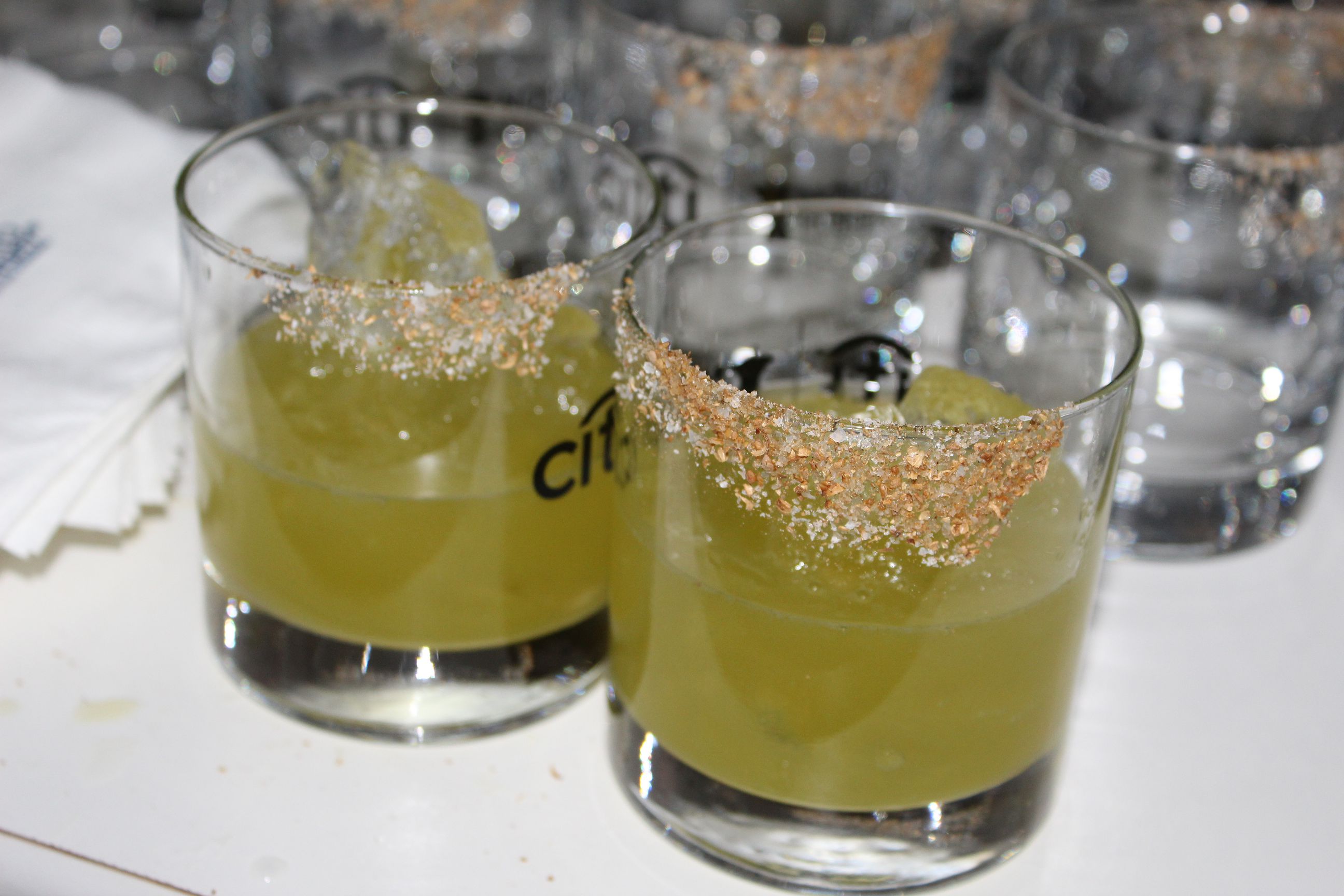 Black Tree BK: "Market Bao"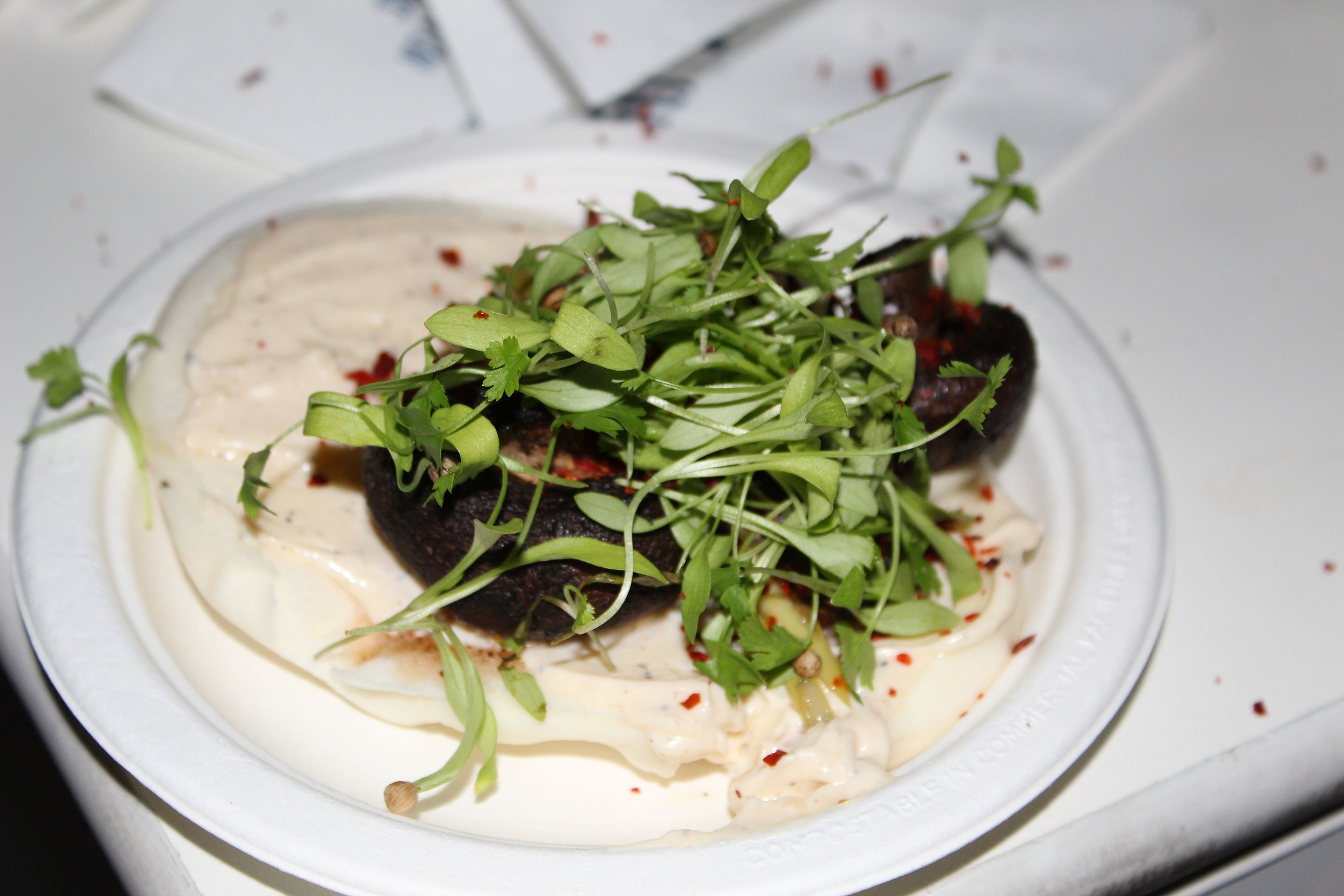 Genuine Superette: "Rhubarb Gimlet" – Plymouth Gun, Aperol, Rhubarb Juice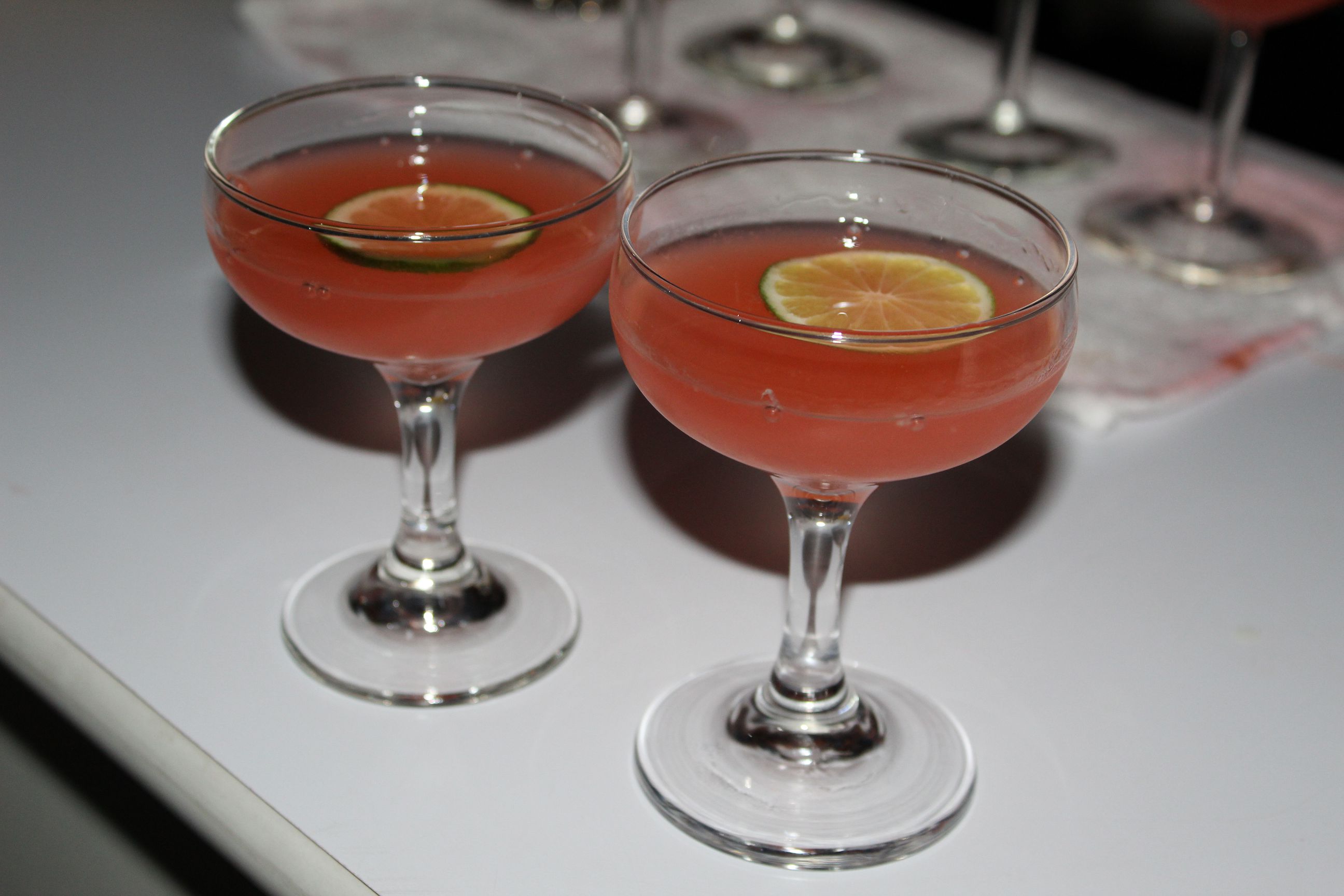 Institute of Culinary Education: "Dill Cavatelli"
Related Articles
Share
About Author
(0) Readers Comments