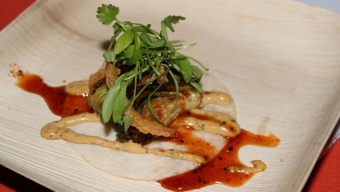 Blog: Groove With Me 'Tap and Tapas' 2016
Offering nearly forty free dances classes each and every week to underprivileged young women, local nonprofit organization Groove With Me toe-tapped their way to another wildly successful fundraising event on Monday evening. The tri-level 404NYC event space would once again play host to 'Tap and Tapas,' a live performance meets culinary affair that allows philanthropic guests a peek into the positive impact that the organization is making on the lives of its students. With a current enrollment of some 250+ students, the annual evening allows Groove With Me to fund its assortment of ballet, hip-hop, tap, funk and other dance classes and expand its reach into new pockets of uptown New York neighborhoods.
The dance school for young girls originated in 1996 before moving to East Harlem in 2001, where today the high school graduation rate for girls in the neighborhood sits at just 60% and roughly 38% of area residents live below the poverty line. But today, some twenty years later, founder Abby Rosin McCreath seems as passionate and invested in Groove With Me's initiatives as she was upon its initial formation- evidenced by another incredible affair on Monday night. Ten of New York City's most notable restaurants were represented by talented staffs plating some delicious fare, paired with an array of wines, Ballast Point beers and cocktails inventively crafted using Vita Coco coconut water. And with a live and silent auction showcased throughout the evening, tens of thousands of dollars would be raised in just two and a half hours.
Some of Manhattan's most highly regarded restaurants would gather to plate food during 'Tap and Tapas' 2016, including those not necessarily known for serving small plates to theirs guests.  Harlem hotspot The Cecil has been drawing clientele from every borough since opening more than two years ago, leaning heavily on a blend of Asian, African and inspired American cuisines.  The tender "Braised Goat Dumplings" were an immediate winner, drizzled with a slightly sweet peanut piri piri.  Each tasty sphere was served piping hot, enveloped in soft noodles and unleashing flavorful hunks of meat meshed with some coriander celery and candied peanuts for contrast.  Fortunately, not one of our four return visits to the table was frowned upon by the friendly staff who seemed as pleased to serve us as we were to devour their dumplings.
Tacos would also prove quite popular during the evening as the team from Otto's Tacos was once again in the limelight serving up a vegetarian option that still managed to deliver an intense flavor profile.  Their helpings of "Brussels Sprouts Tacos" proved to be a crowd pleaser almost immediately, served in deliciously crispy fashion, decorated by two distinctive sauces and garnished with some greens to complete a masterfully painted picture.  Although Chef April Bloomfield's signature gastropub The Spotted Pig is known for having perhaps the City's most widely lauded burger, the team's "Oaxacan-Style Chorizo Tacos" meanwhile served on house made corn tortillas on Monday evening were tasty in their own right.  Each soft white shell was overstuffed with diced orange-sauced meat and a small clump of rich white cheese to deliver an equally satisfying Mexican-style experience to the delight of the roomful of awaiting guests.  It was also great to see returning restaurants like Telepan, The Stanton Social and The Redhead (wow to their "Chickpea-Kale Fries") join perhaps New York's hottest new restaurant Vandal to round out the excellent array of participants.

Despite the affair's outstanding menu offerings, the highlight of the 12th Annual 'Tap and Tapas' event was once again watching the three groups of young dancers take the stage to showcase the synchronized moves they've learned through practice in their organized classes.  The performances alone speak of the empowerment and confidence building that Groove With Me is able to bestow upon their students- those who otherwise might fall in to potentially perilous situations if not for the organization's existence.  That sentiment alone was worth the evening's (reasonable) price of admission- which serves to reinforce that the dollars being spent in the room on this night each year are going to help actual people- the young girls happily dancing in front of our very eyes.
- Dave Gendelson
Food Photos from Groove With Me: 'Tap and Tapas' 2016

Otto's Tacos: "Crispy Brussels Sprouts Tacos"

The Cecil: "Goat Dumplings"
The Spotted Pig:  "Oaxacan Style Chorizo with Handmade Corn Tortilla"

Vandal: "Mango Pudding with Candied Ginger and Sweet Cream"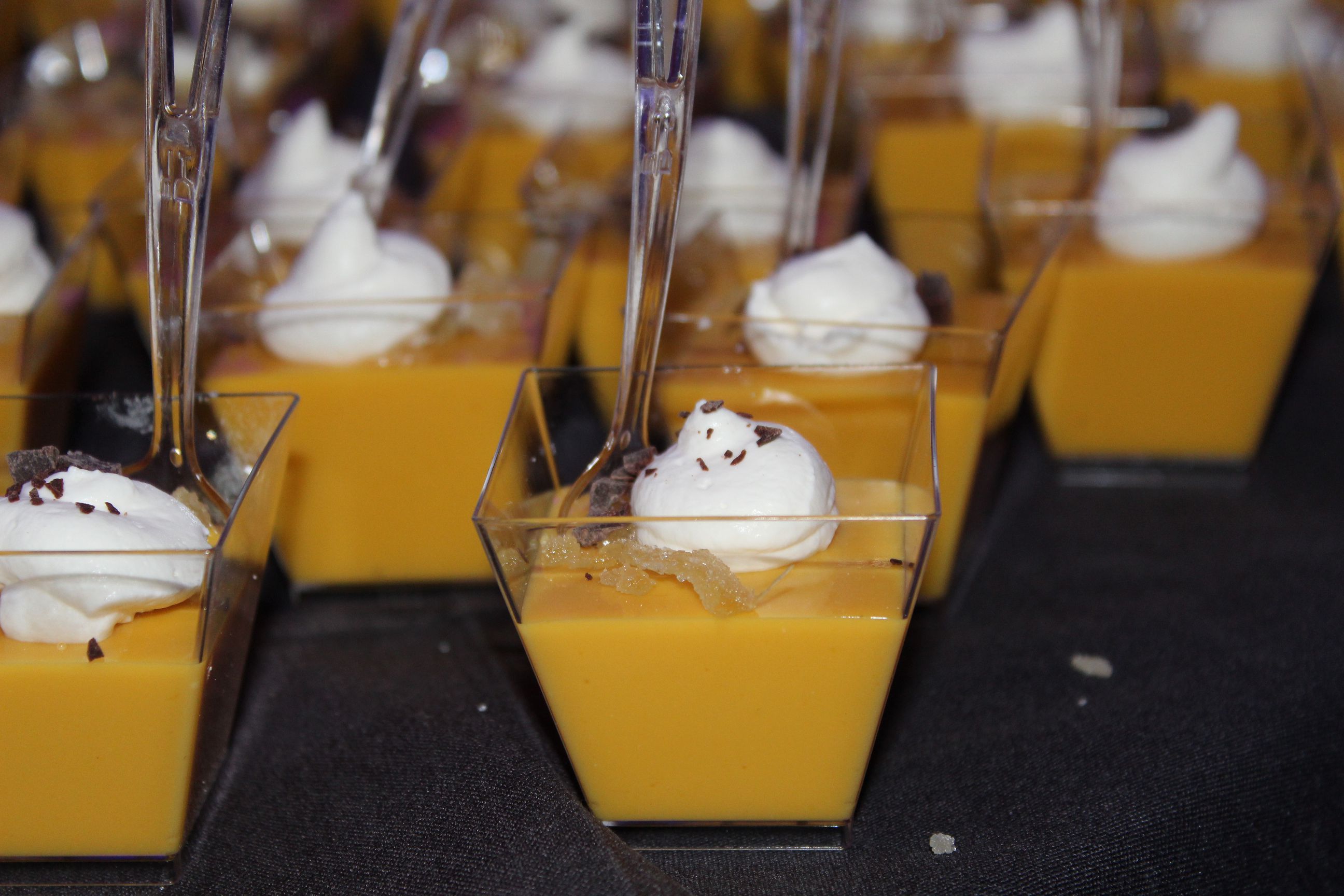 Beauty & Essex: "French Macarons"
Facebook NY:  "Smoked Pork Belly Buns"
Telepan: "Coconut Cake"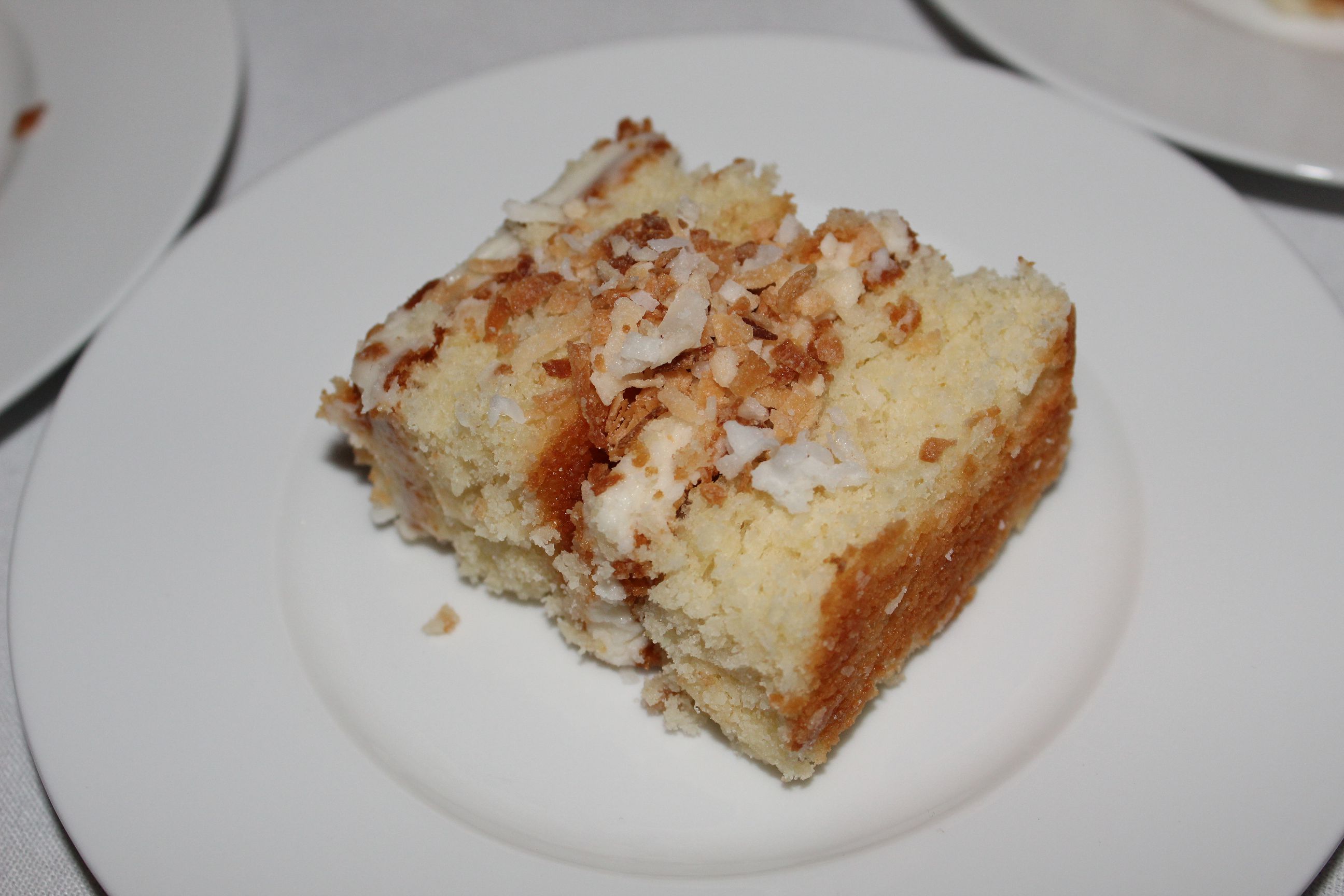 The Stanton Social:  "Chocolate Peanut Butter Cake Pops"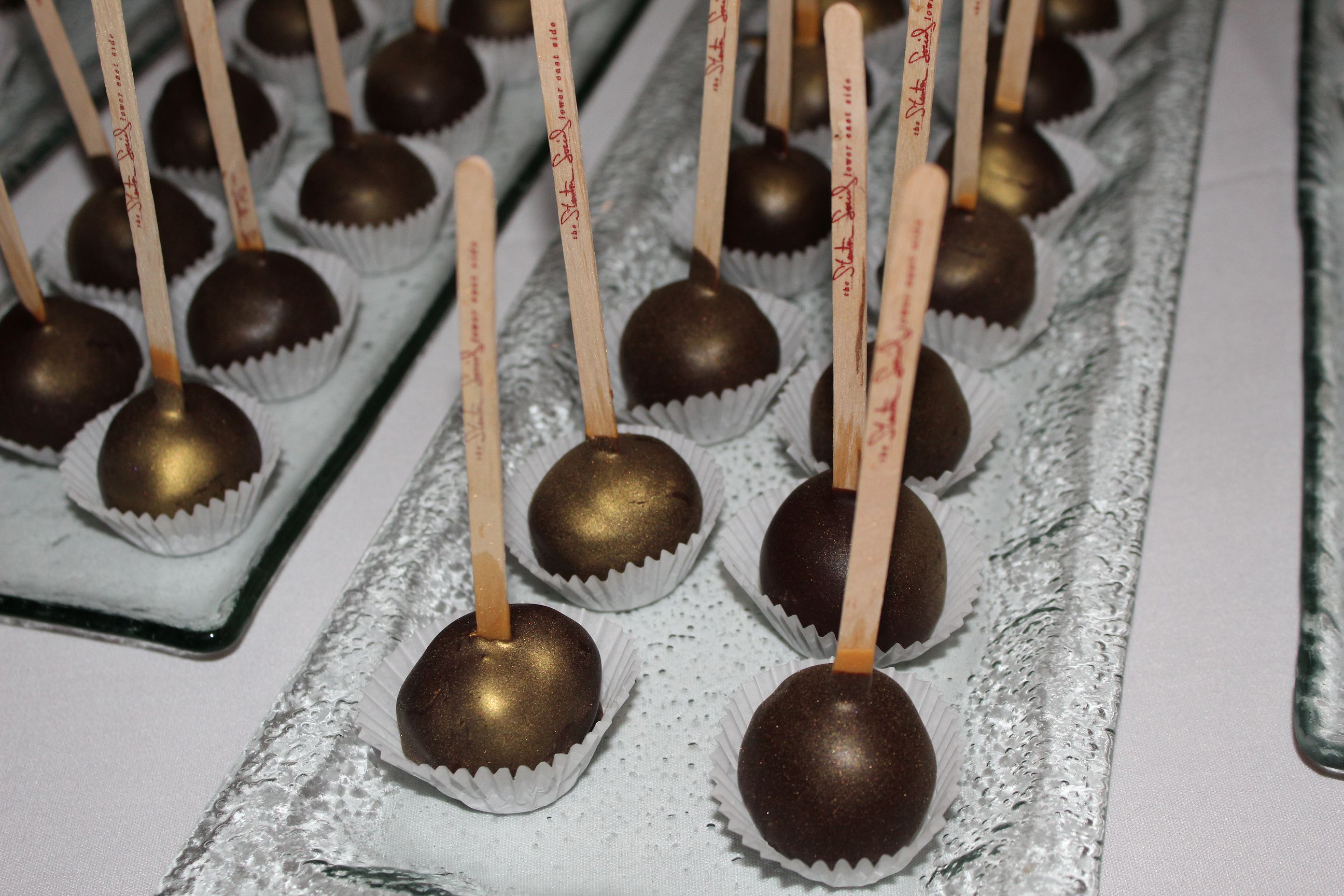 Corner Social: "Pork Tenderloin Hor D'oeuvres" & "Angus Prime Rib on Garlic Focaccia Bread"

The Redhead:  "Chickpea-kale Fries, Harissa Spiced Yogurt"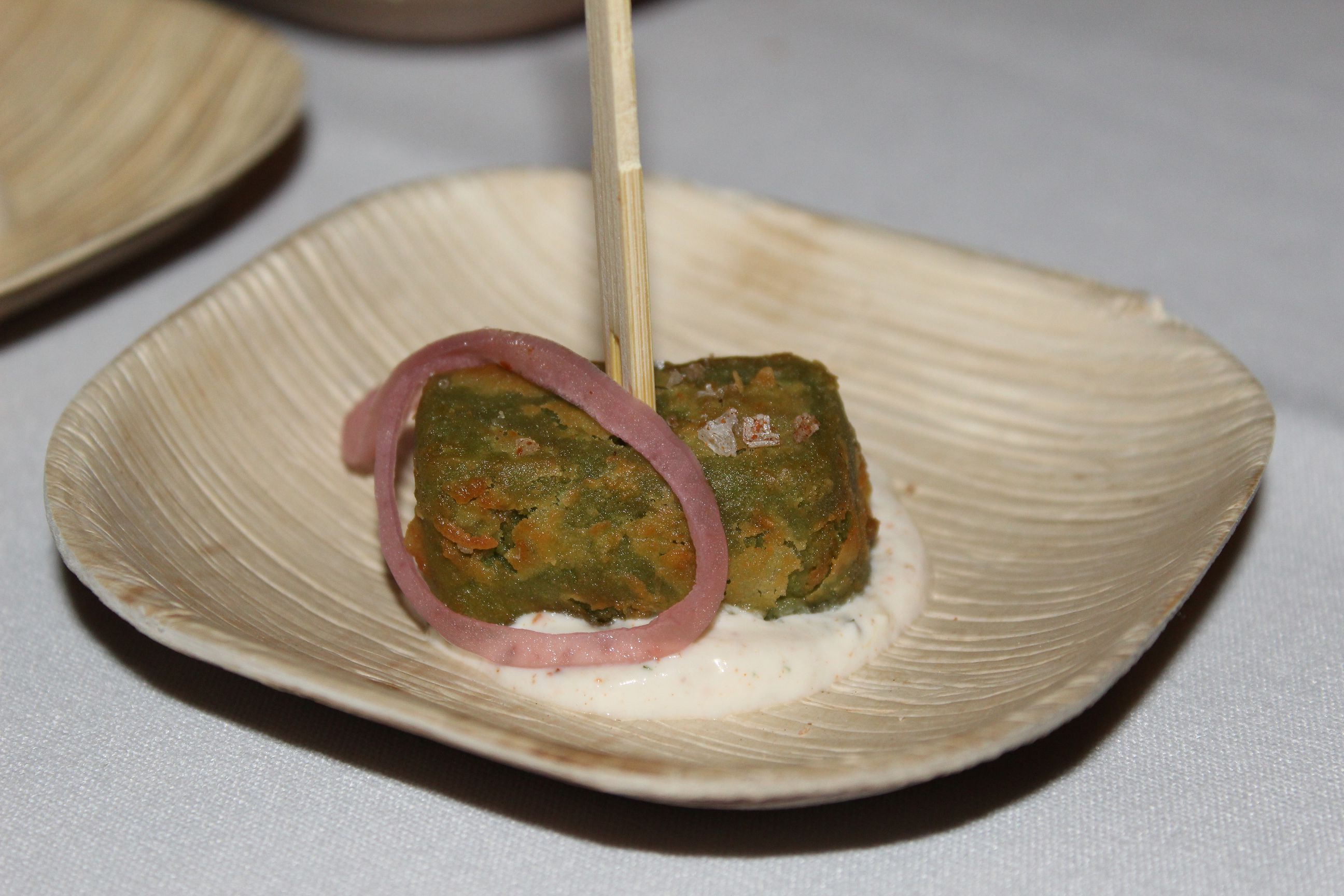 Related Articles
Share
About Author
(1) Reader Comment