Let's be candid. My previous experience with poetry had been dating a few romantic guys and taking a class or two in college, which in full disclosure, was quite a while ago. You can understand then why my lack of recent practice might have caused a bit of trepidation in advance of a benefit event for New York City's Poets House, a 60,000-volume library dedicated to poetry in Battery Park. Fittingly, the evening's title 'Make a Sudden Leap' was all the motivation I would need, and with an evening that would culminate in an interactive three course dinner at a Danny Meyer restaurant, I decided to leap in with both feet.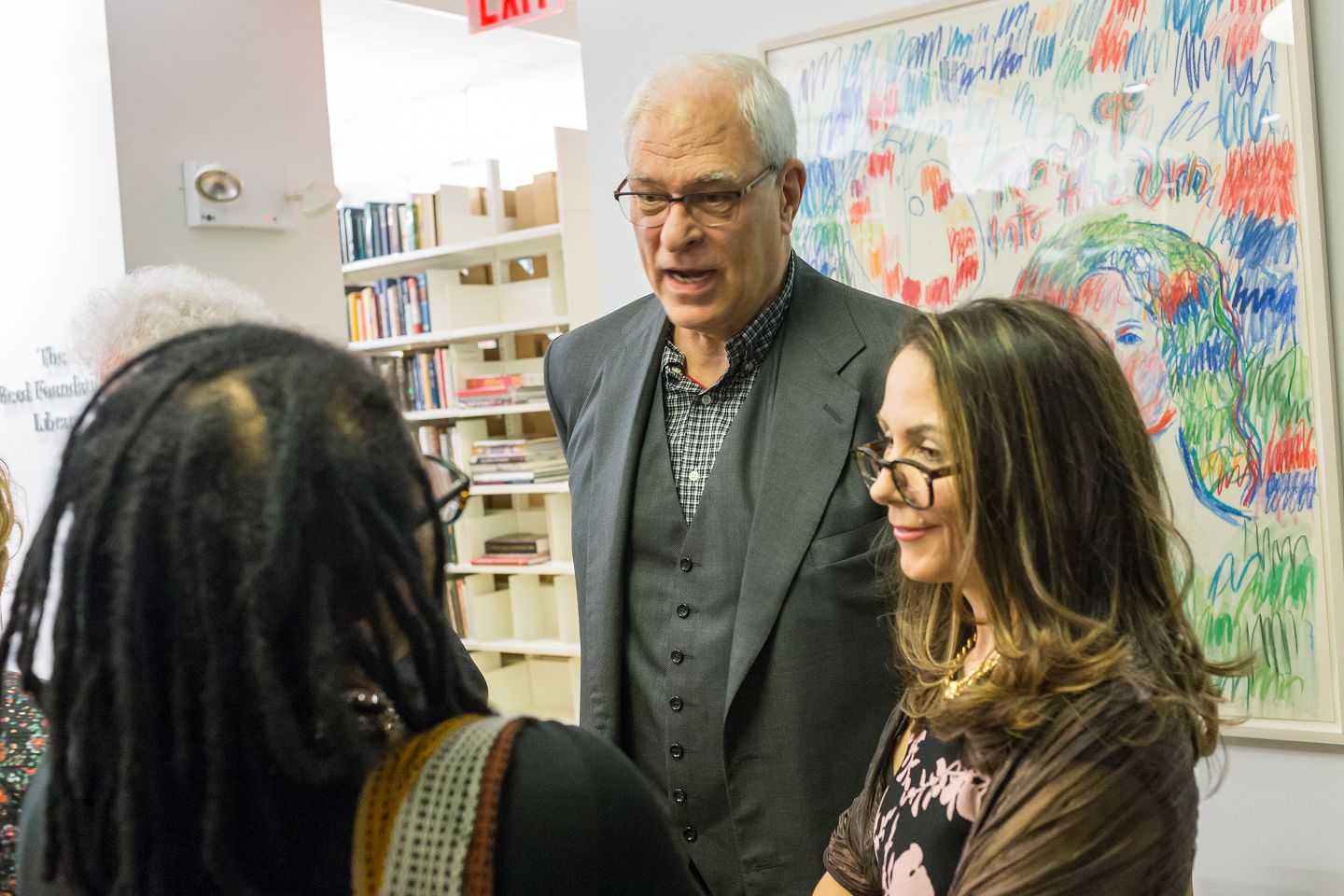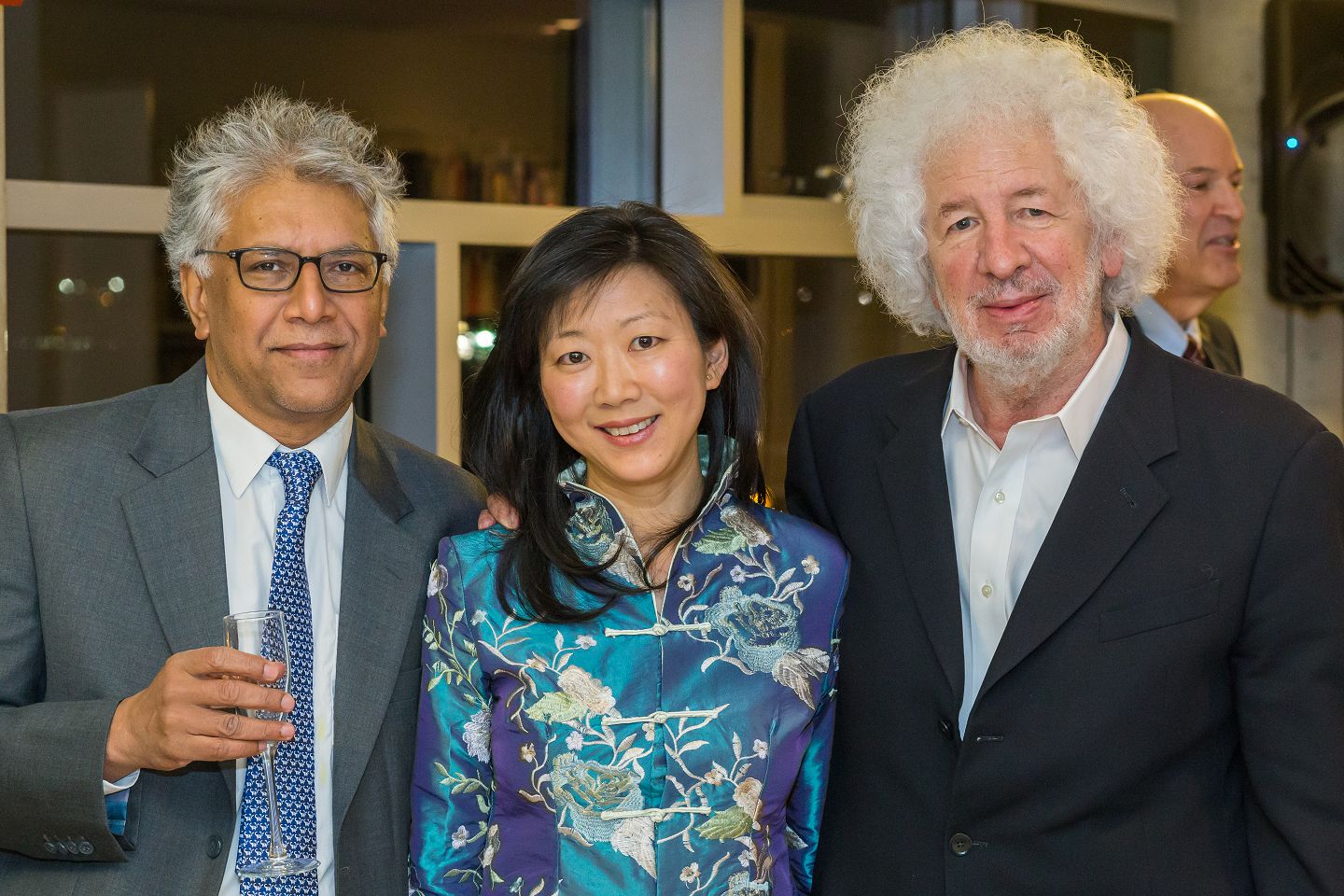 (All photos courtesy Poets House)
For 25 years, Poets House has been an incubator of sorts for both aspiring and experienced poets. Showcasing among the largest collections of poetry in the United States, the space, which moved to the west side in 2009, boasts breathtaking views of the Hudson River; these views act as a muse of sorts for those needing further inspiration. The space brings renowned poets to new audiences, and best of all, is open to the public and free of charge.
Fortunately pours of champagne were awaiting our arrival inside of the sprawling space on Monday evening, followed by an art exhibition and welcoming toasts from several Poets House board members. After taking in the grandeur of the building, the festivities then moved over to Battery Park restaurant North End Grill where Chef Eric Korsh was prepping a wonderful meal to be paired with wines from distinguished importer Neal Rosenthal. Despite the fact that the extent of my poetry knowledge came from reading Shel Silverstein books as a child, we were seated at tables alongside some of the esteemed board members, who were obviously very passionate about their poetry.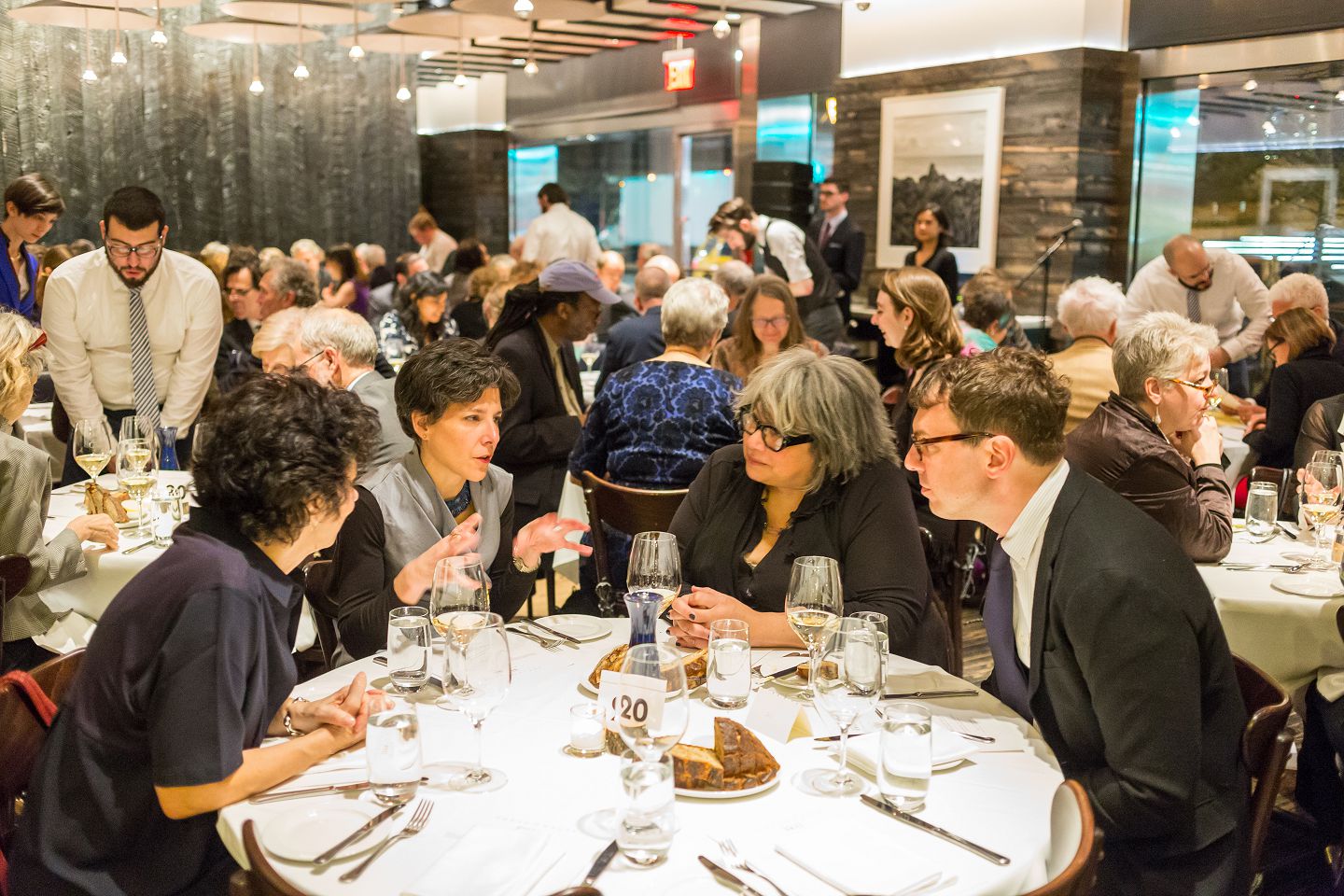 The menu meanwhile was as delicious as expected. From the mouthwatering and rich "Foie Gras Toast" slightly sweetened by honey crisp apples to the expertly prepared "Tasmanian Sea Trout" decorated by a smattering of marble potatoes, baby carrots, turnips, onions amid a bed of local butter, there was nary an unnecessary ingredient to be found on our plates. Not to mention the fact that the wines being paired (for us the "Roussette de Savoie, Domaine Louis Magnin 2012" for course one, and a really special "Chablis ler Cru, Les Lys, Domaine Daniel-Etienne Defaix 2003" for course two) served to brilliantly complement the freshly made fare.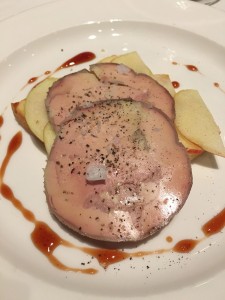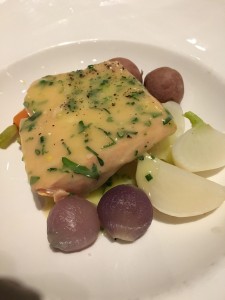 As the evening continued, each table was inspired to bring their own experiences into play, and we chatted casually about our families, our origins and our cooking traditions. In turn, we encountered a collection of people that were both enthusiastic and entirely welcoming. As we dug into a decadent "Milk Chocolate Malted Cake" enhanced by cookies and cream ice cream, we listened intently as some of the evening's speakers addressed the sizable room. Beautiful words flowed throughout the night from Daniel Halpern, Monica Youn, Eliza Griswold, Vijay Seshadri, Mary Karr and Cornelius Eady as they touched upon themes of time and the leap year in their poetry.
In all, the winter benefit would raise some $70,000 to assist in Poets House diverse programs for adults and initiatives for children. By the end of the night, I walked away with more than just a full stomach and a bit of a wine buzz. I realized that poetry isn't just about words, it's about community and sharing your story with others. Whether it's about a son, a deceased parent, an idea or an homage to a favorite poet, it's transcendent, personal and an honor to hear. Poets House is a place for people with a passion for poetry to read passages from their favorite authors, attend weekly programming with poets reading from their works, view curated exhibits and so much more. And now I know, it's a place for me, too.
- EB Atler
Related Articles
Share
About Author
(0) Readers Comments