Blog: Brisket King of NYC 2016
Nearly two dozen pitmasters and purveyors of 'cue joined gathered at Brooklyn's Sanders Studios on Wednesday night for the annual "Brisket King of NYC," a fiery cooking competition set over 3.5 hours to crown New York City's best brisket.  Previous winners have included the likes of local favorites Hometown BBQ of Red Hook, Fletcher's BBQ of Gowanus, and Briskettown of Williamsburg, making the yearly meaty rivalry a true judge of outstanding area barbecue hotspots.  Though the title isn't limited to brisket in its traditional sense, the rules allow for some leniency and as such, the menu ranged from the customary to the inventive.
A massive steer entirely stripped of skin sat perched atop the table of Hudson & Charles butcher shop, awaiting the hundreds of arriving guests with the realities of the dishes they were about to consume.  Fortunately, the eye-popping visual made for perhaps the evening's most photogenic focal point as cell phone camera flashes fluttered around the animal head throughout the night.  The startling display did little to quell the collective appetite inside the Studio space where notable restaurants like Mable's Smokehouse, Blue Smoke and Kuma Inn were drawing lines of hungry folks to each of their tables.
Sliders would prove to be a popular offering at this year's Brisket King, as traditional styles from Dinosaur Bar-B-Que Harlem, Hill Country and Hudson & Charlestasted anything but typical.  Replete with a drizzle of sweet and tangy red sauce, a thinly sliced marbled layer of fresh pink brisket was topped by fresh green scallions from Dinosaur, widely credited as being New York City's first and most authentic of all the local pitmasters.  Hill Country's serving, while equally delicious, was even more simple, served untouched by sauce, above a single pickle inside of a fluffy potato bun.  Of the three, the Hudson & Charles brisket was rubbed down with a Hoisin BBQ sauce, kimchee slaw and wasabi peas- and their "Five Spice Brisket Slider" yielded a perfectly pleasant yet contemporary take on an Asian-style brisket dish.
For our money, we were torn between the "Bad As Texas Brisket" from Kimchi Smoke pitmaster Robert Austin Cho- a marvelously charred and seasoned hunk of salted meat served piping hot with pull-apart tenderness (and a side of fresh kimchi) and Beast of Bourbon's insanely flavorful slices of burnt brisket topped with a chimichurri sauce and a side of pickled vegetables for briny balance.  A bit fattier than Kimchi Smoke's serving, each thick and long slice tasted like a full meal in and of itself and watching the friendly crew pierce each sizable hunk of meat gave guests an added bit of enjoyment as spirits continually were running high among the Beast crew.
Between savory servings, guests were treated to a smattering of different spirits and brews- we stuck with pours of Southern Tier Brewing Company and Guinness as well as Downeast Cider House's "Original" style canned cider.  In fact, the sweet juice-like pour proved pivotal in washing down the likes of The Cannibal's excellent "Candied Corned Beef" and Marlow & Daughters' au jus soaked "Brisket Sandwich," two other standout dishes among the many being plated.  As the evening drew toward its close, it was time to tabulate the Judge's voting and the Brisket King of NYC would eventually name Ari White of The Wandering 'Cue this year's champion.  The team would serve two distinctive and innovative styles- a "Nine Month Aged Lamb Brisket Lambcetta," a thinly sliced cured strip of salted meat served atop a compressed melon ball, and a "Lamb Brisket Pastrami," served a bit thicker, fattier and pinker on a small slice of fresh rustic bread.  Though hardly conventional, The Wandering 'Cue's creative approach clearly struck a chord with the judge's table as their 'Kosher Bacon' would reign supreme in 2016.
- Dave Gendelson
Food Photos from 'Brisket King of NYC' 2016
Dinosaur Bar-B-Que Harlem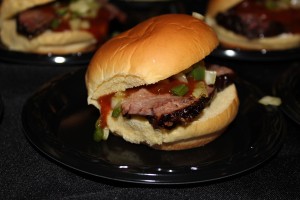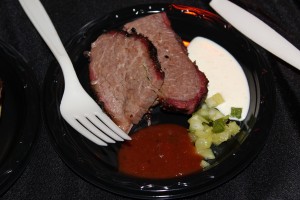 The Cannibal: "Candied Corned Beef"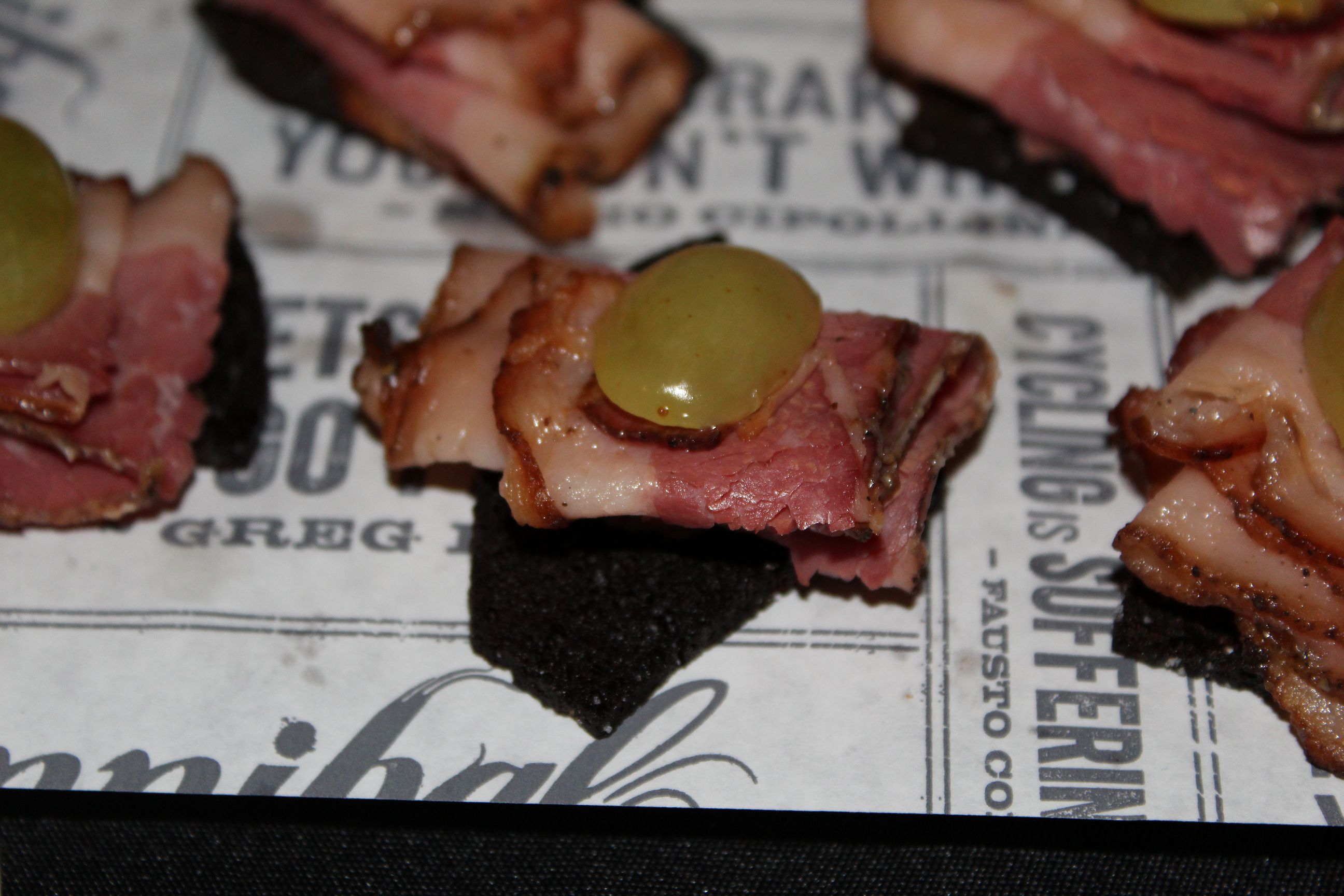 Blue Smoke:  "7 Pepper Rubbed Brisket" & "Brisket Beef Jerky"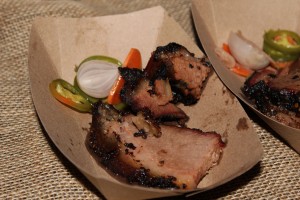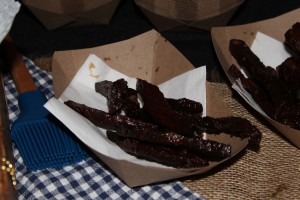 Beast of Bourbon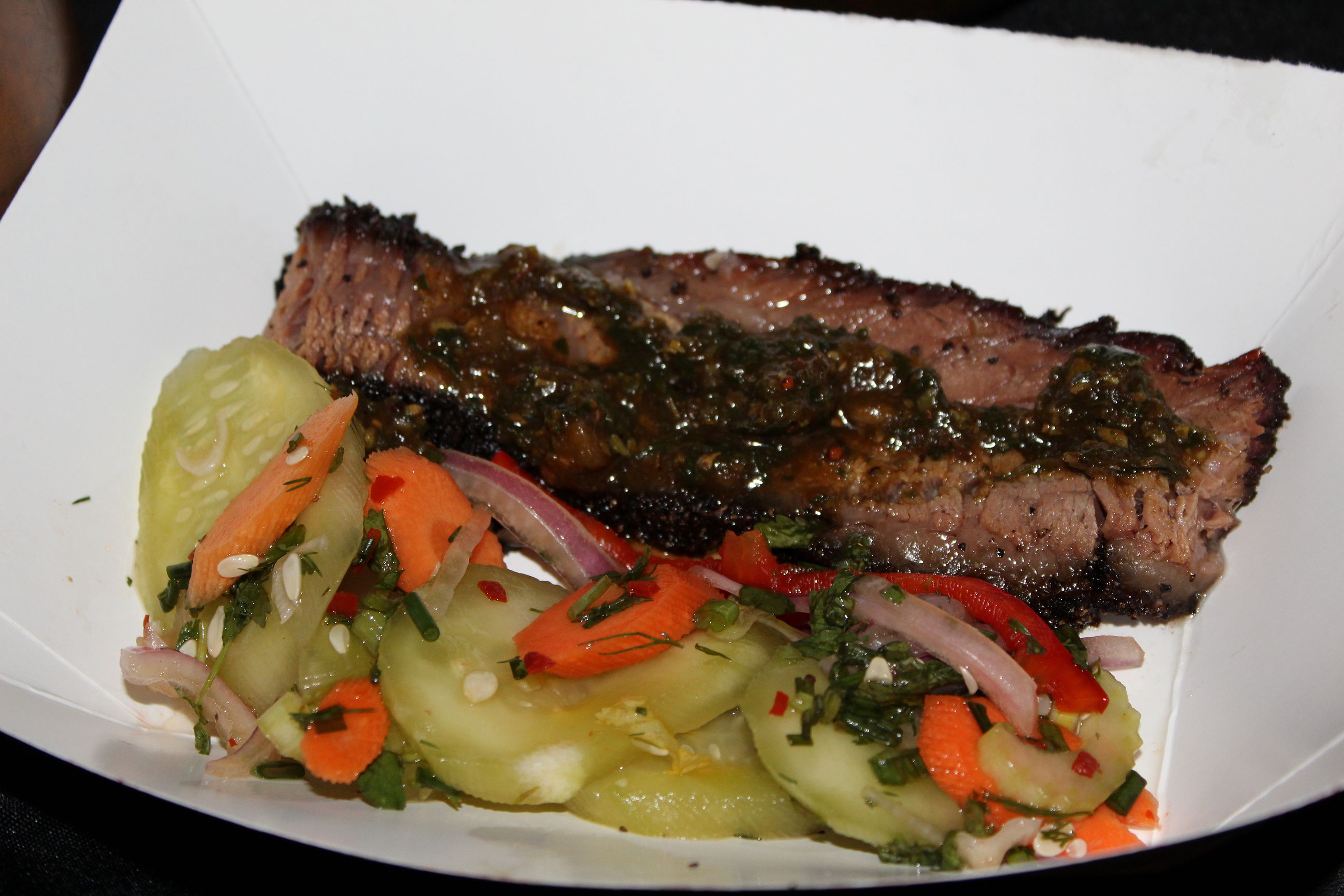 Hill Country: "Brisket, Pickle & Bread"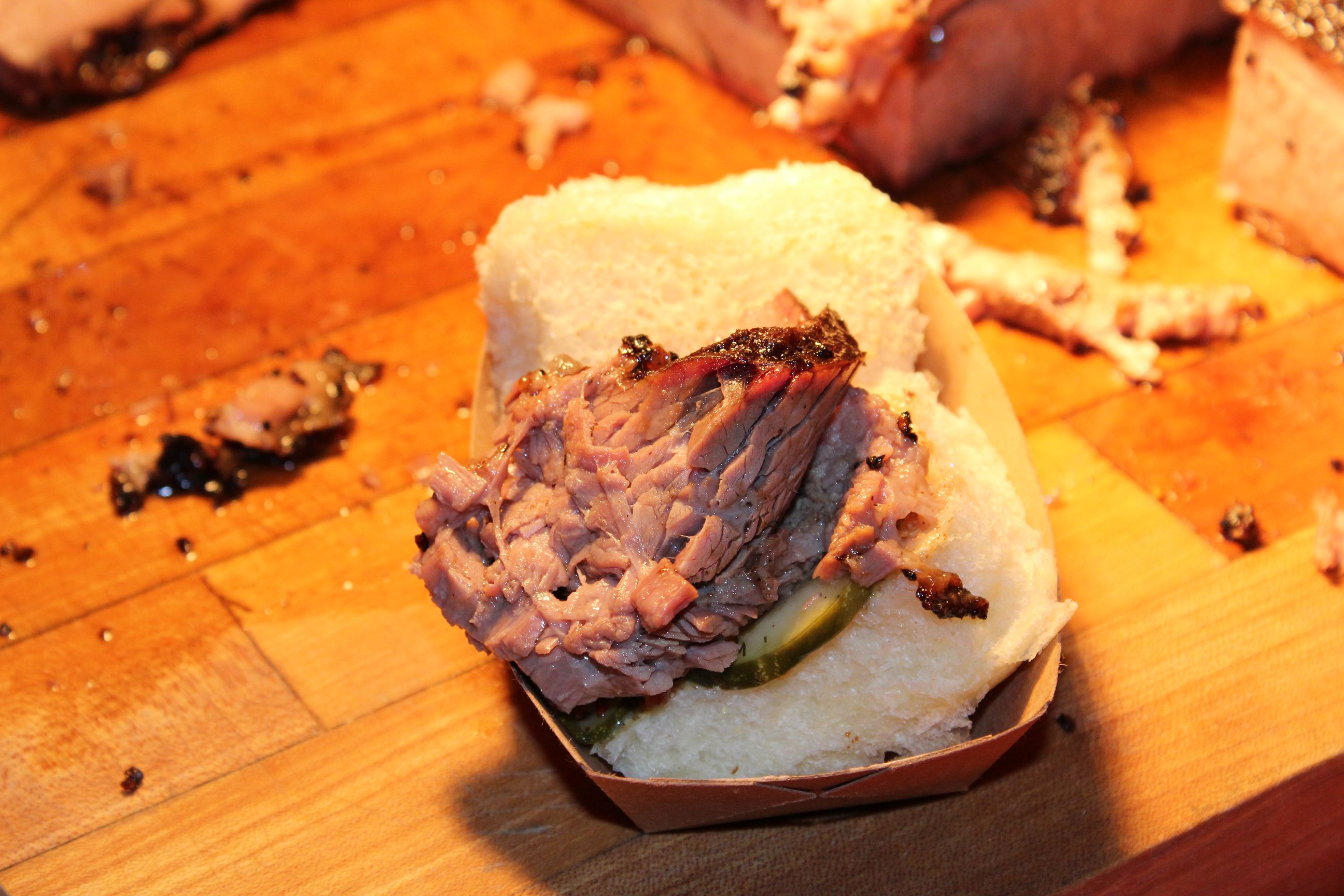 Kuma Inn
Jimmy's No. 43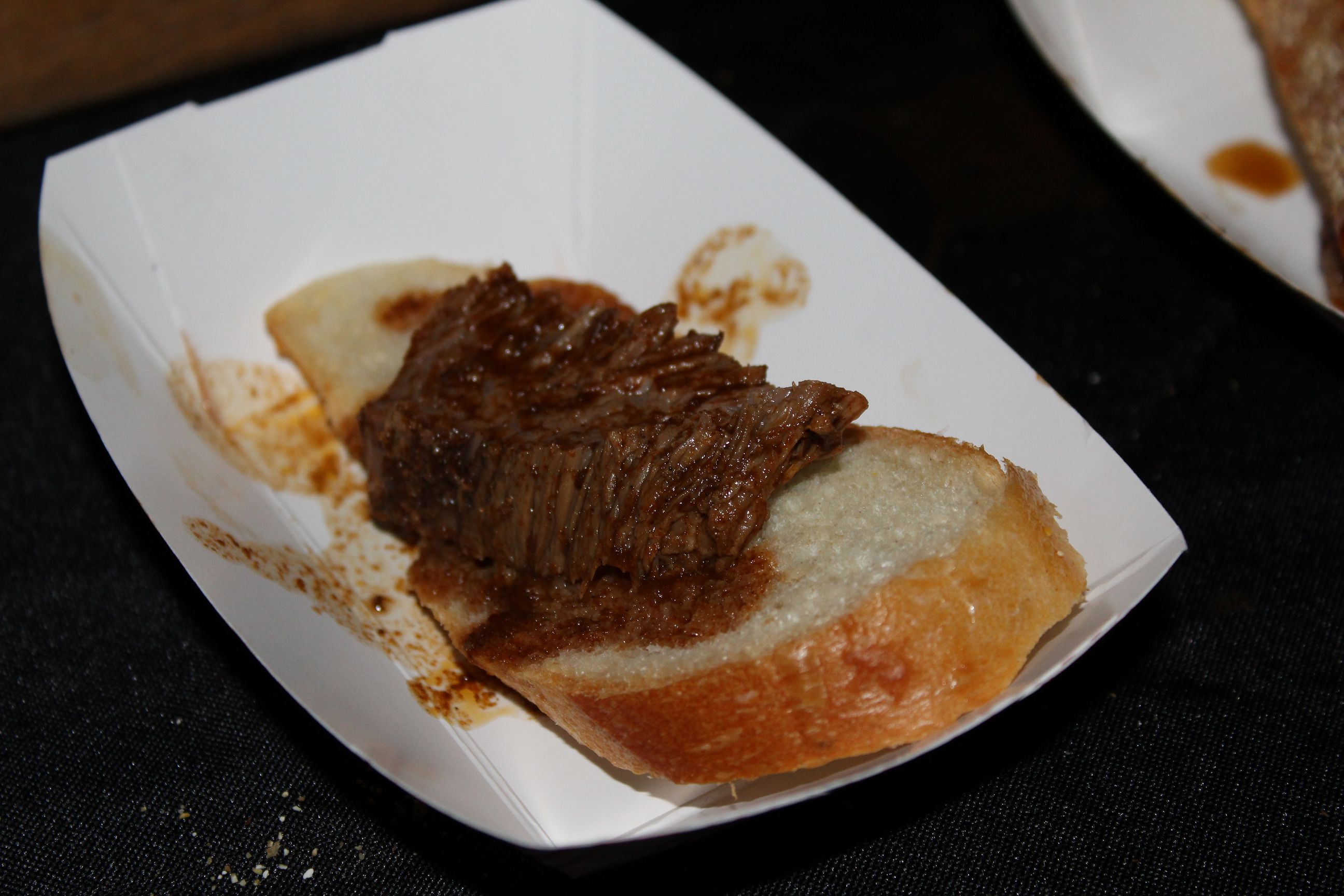 Dickson's Farmstand Meats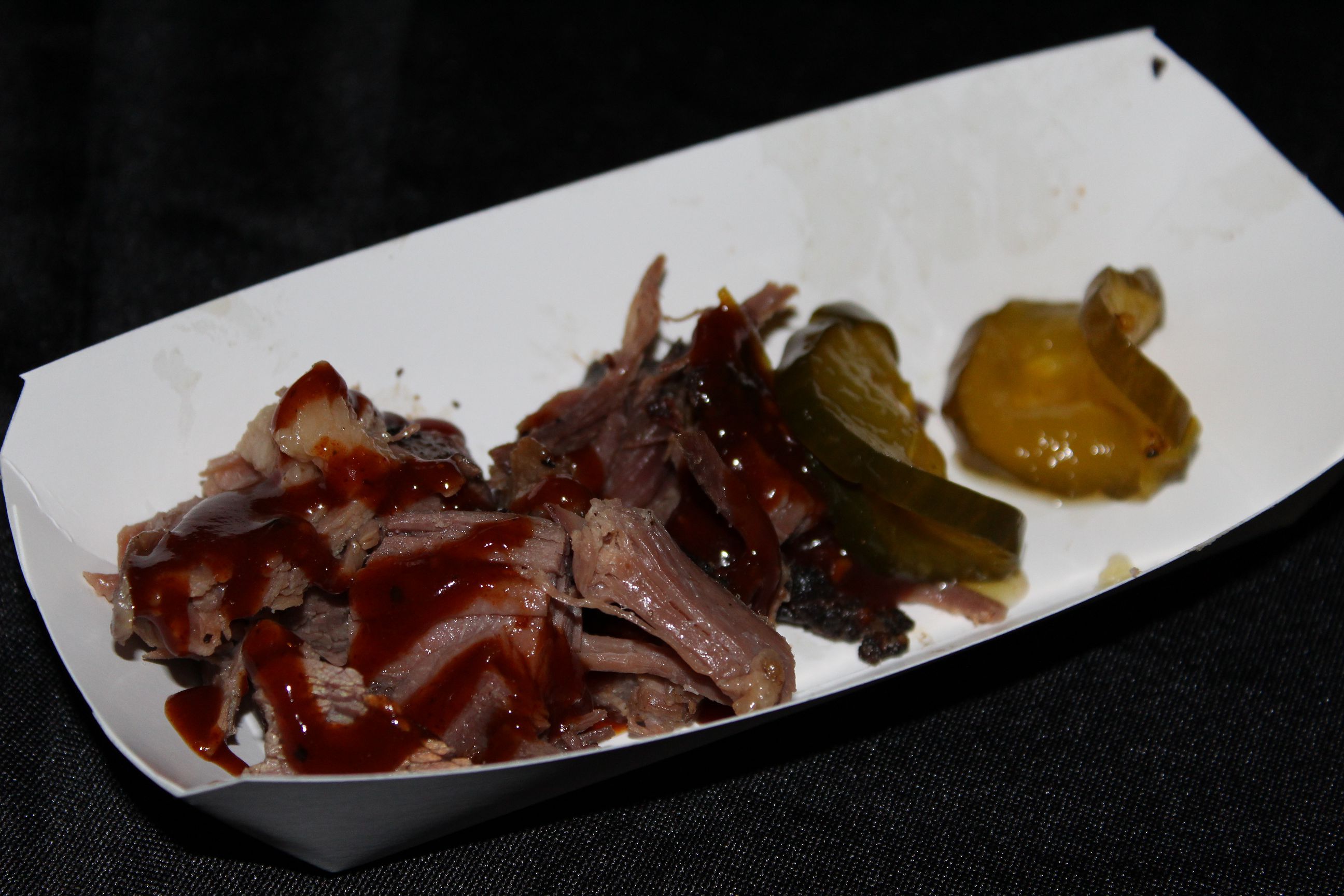 Hudson & Charles: "Five Spice Brisket Slider"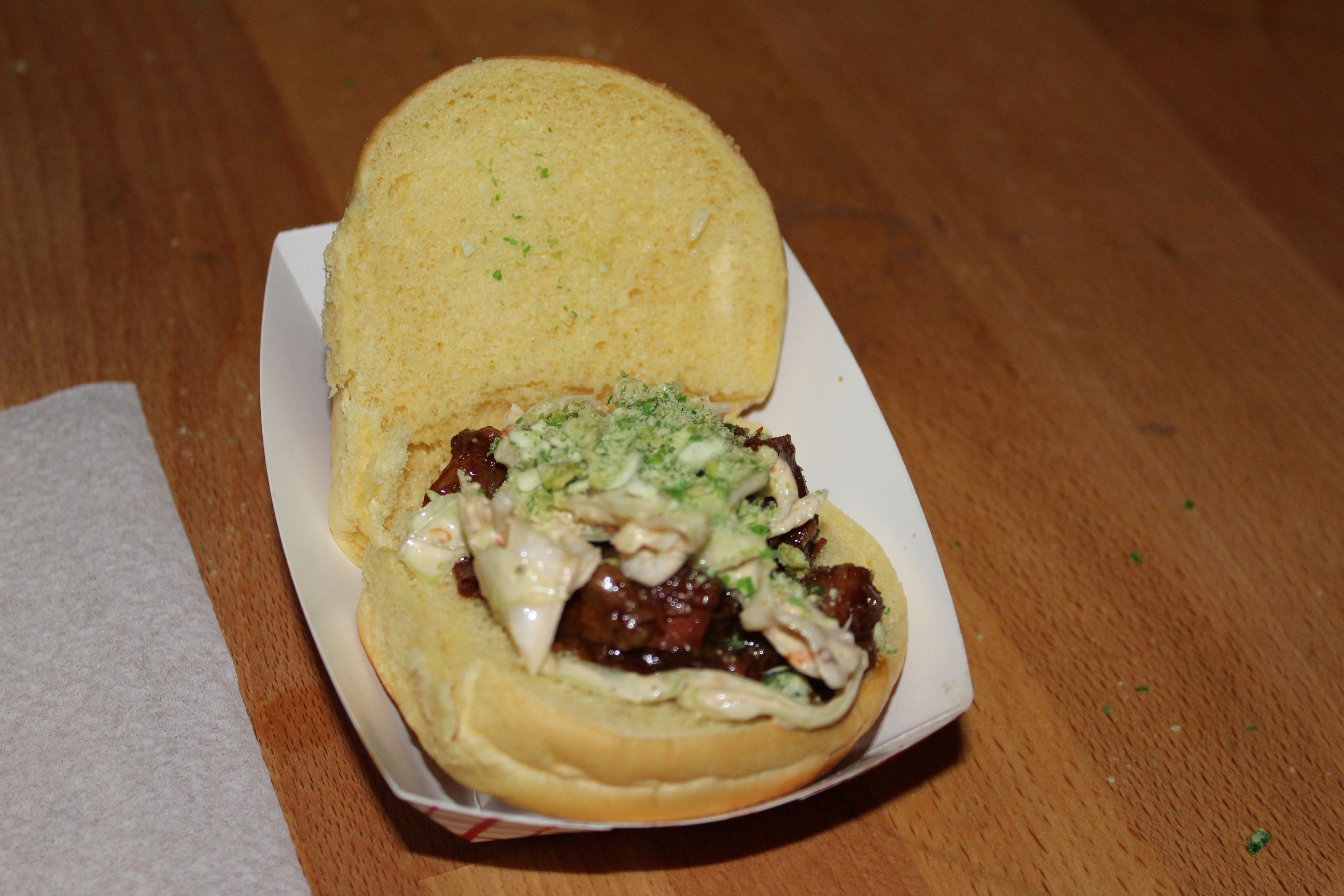 East Village Meat Market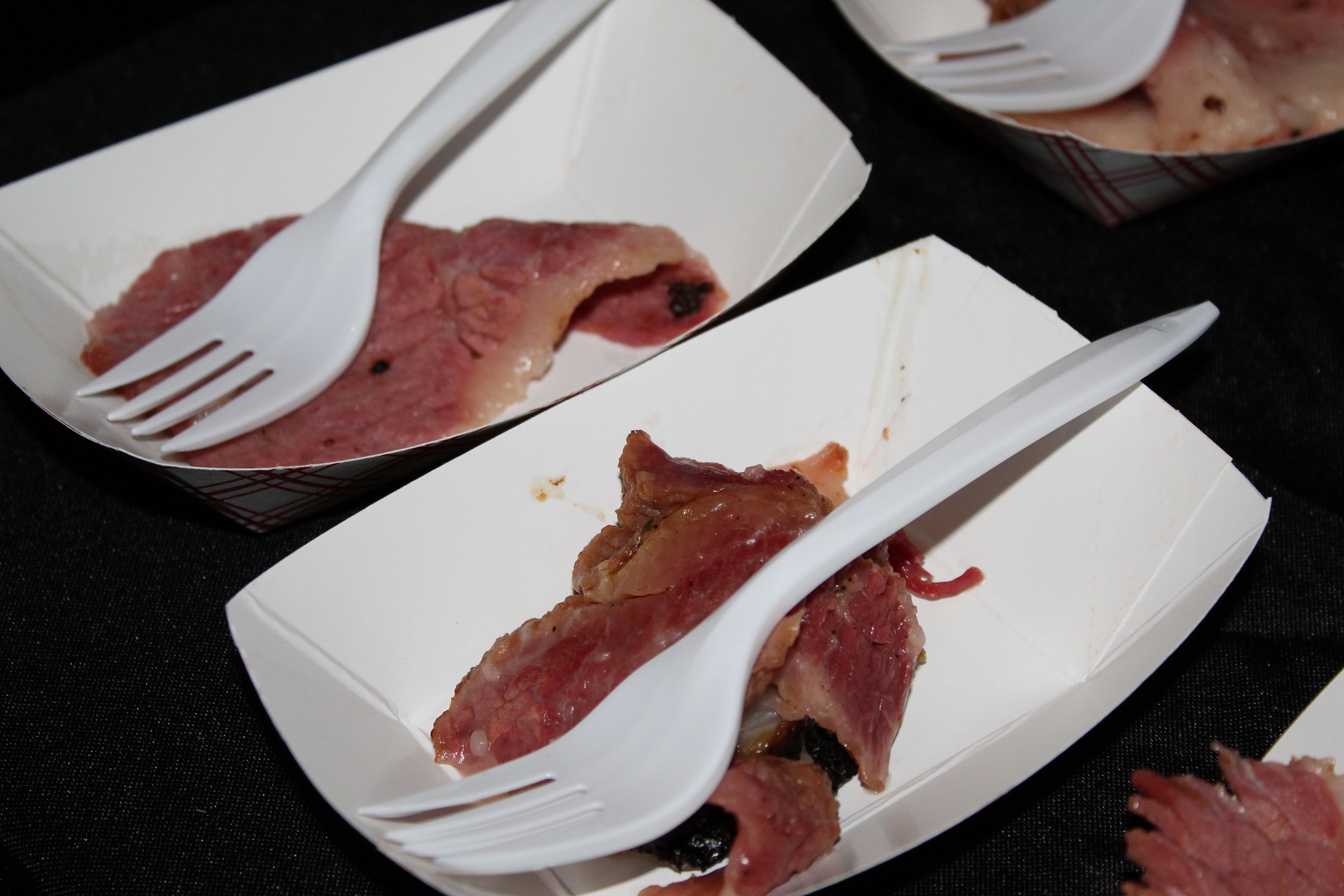 Mable's Smokehouse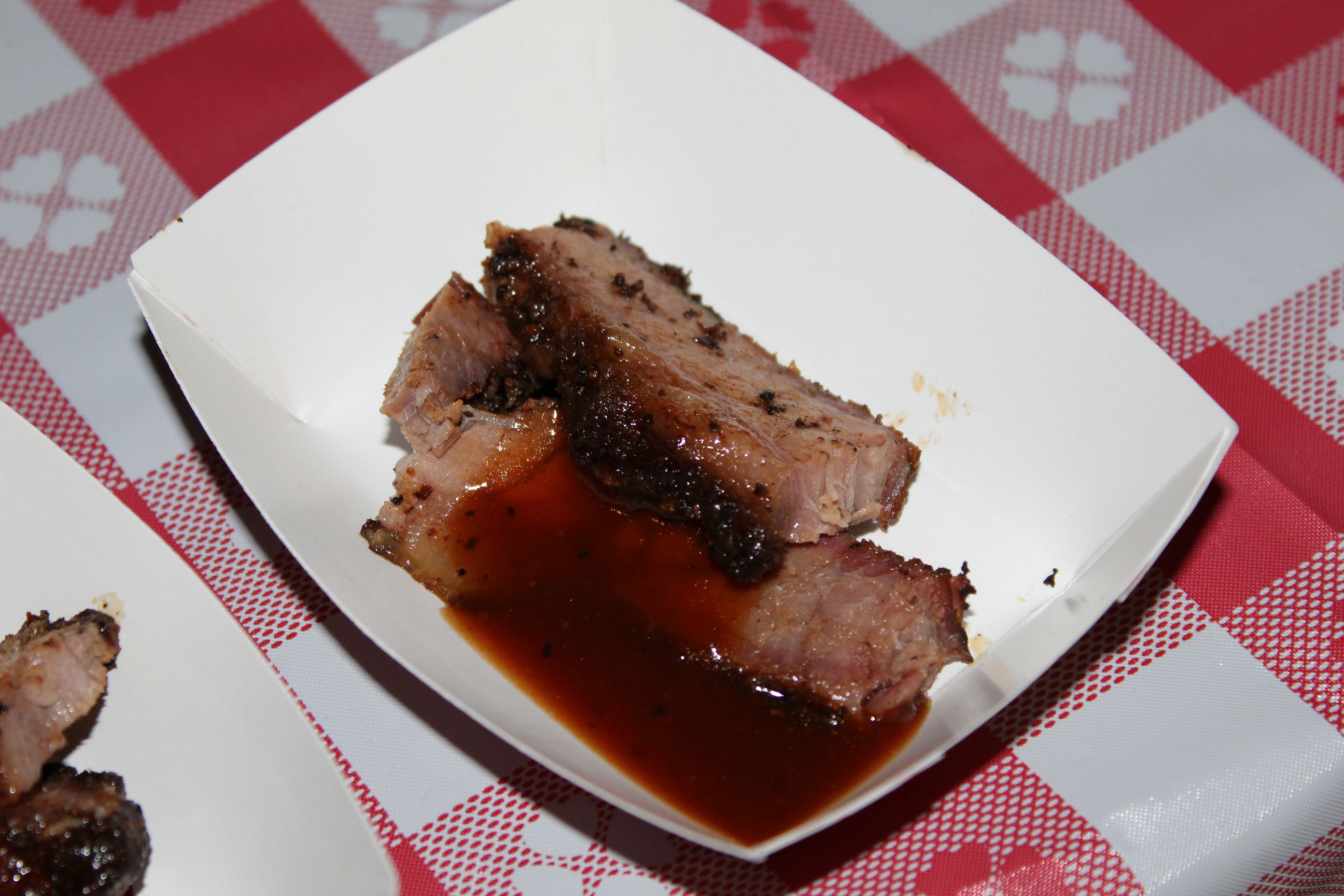 Big Island BBQ (Robbie Richter)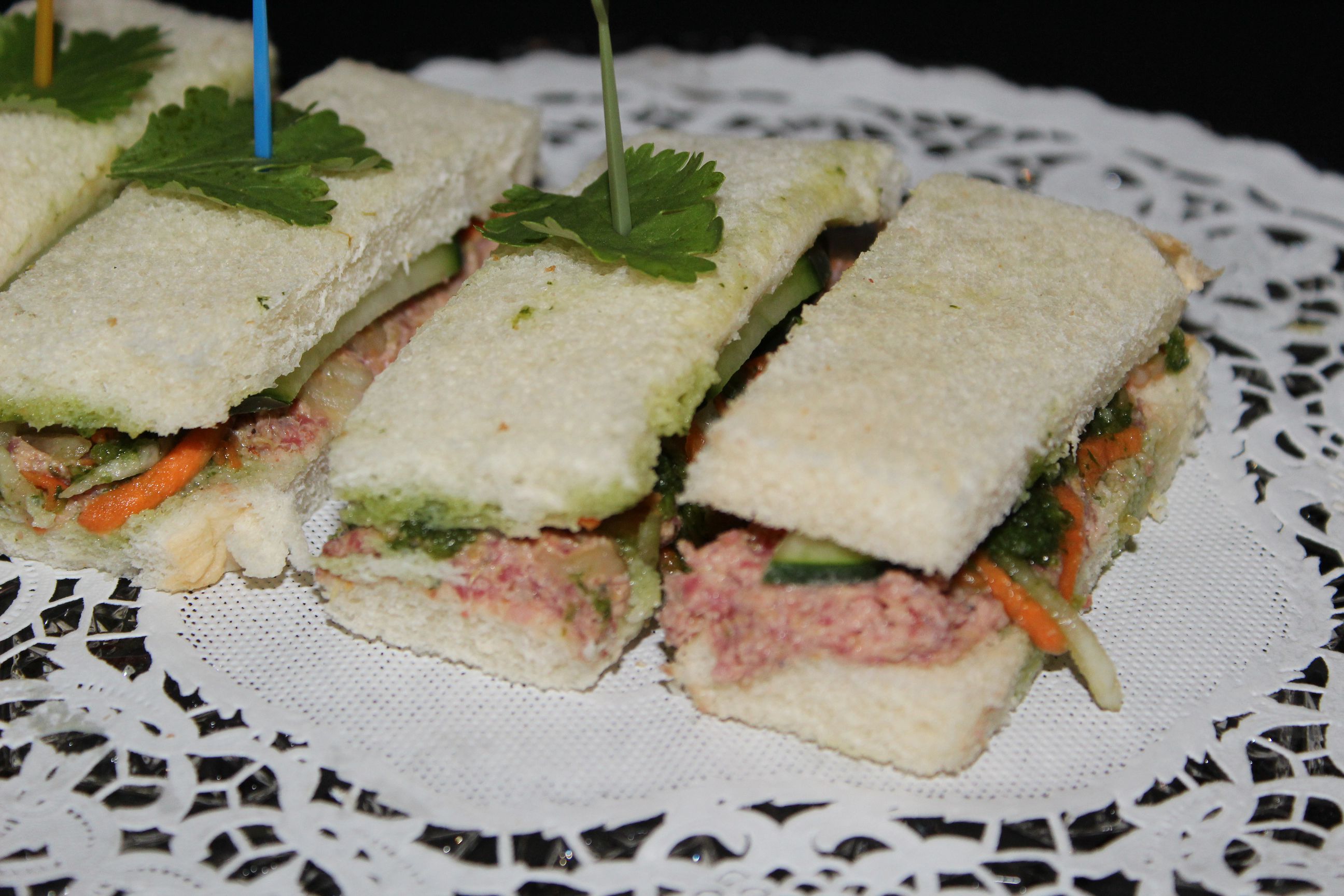 Ribs Within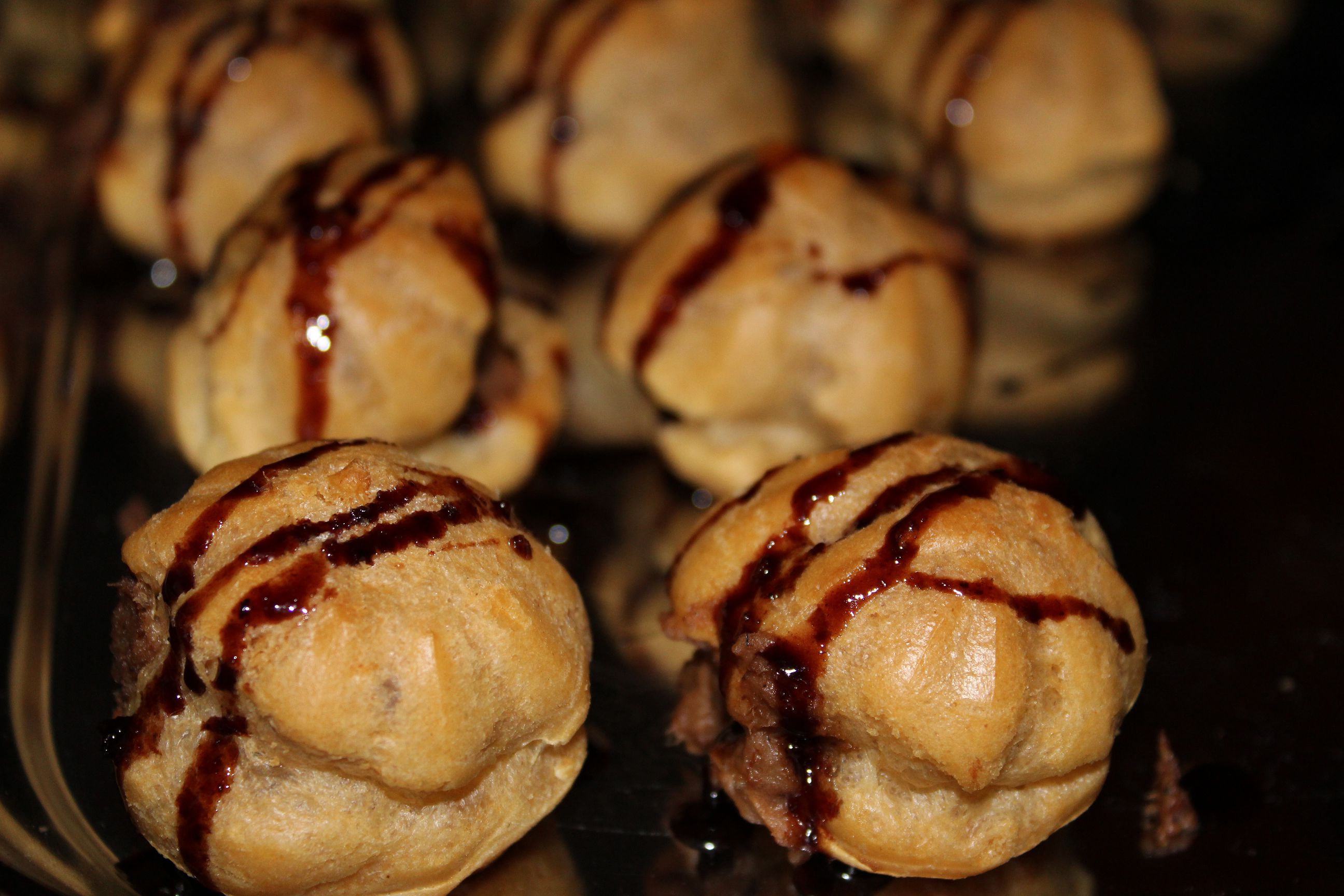 Marlow & Daughters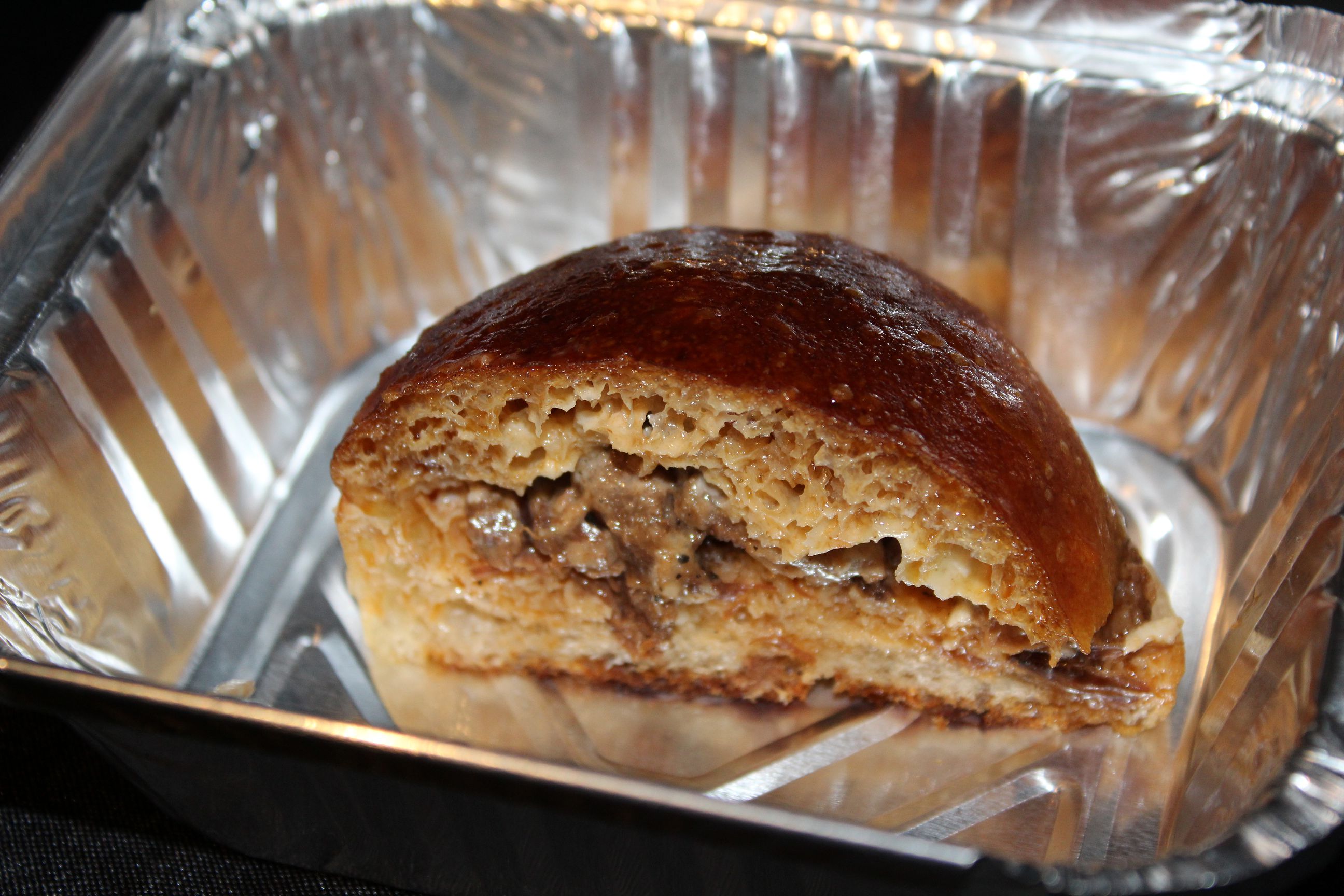 Wandering Que: "9 Month Aged Lamb Brisket Lambcetta" & "Lamb Brisket Pastrami"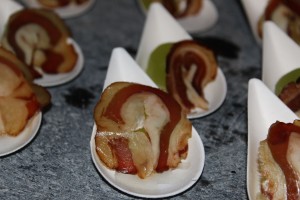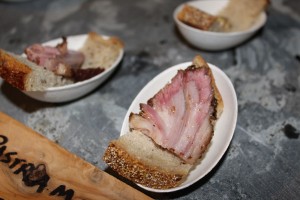 Kimchi Smoke: "Bad As Texas Brisket"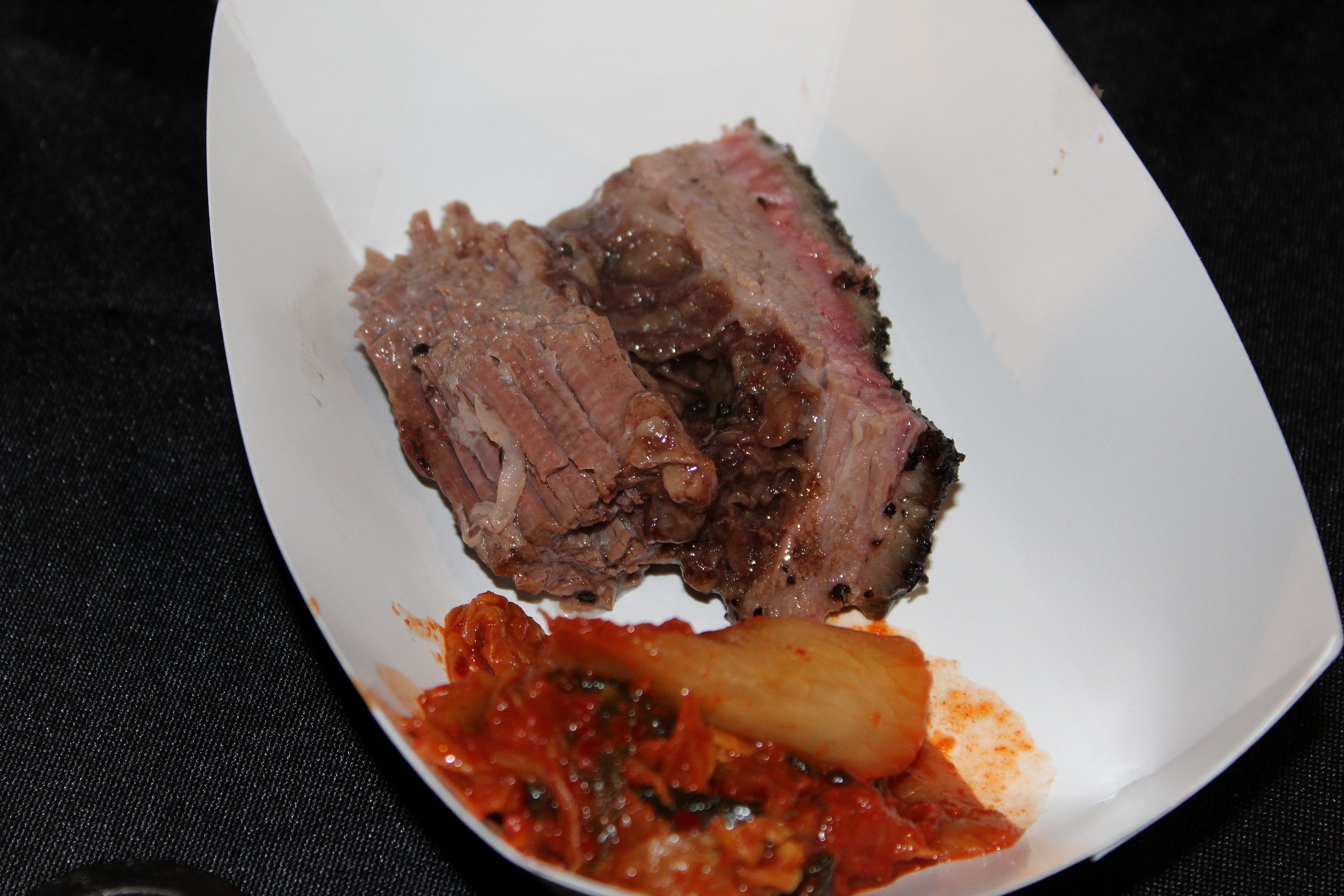 Izzy's Brooklyn Smokehouse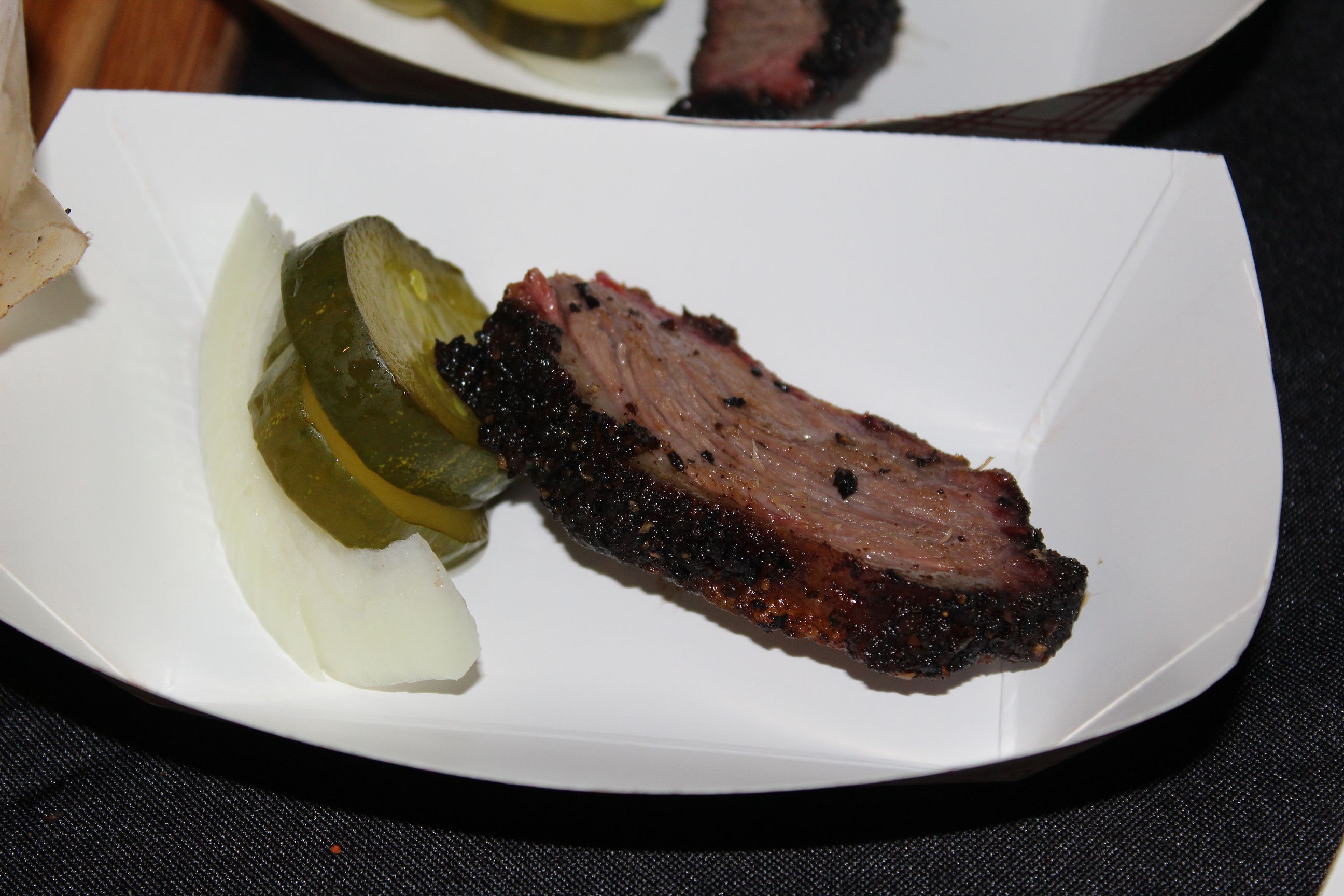 Gather For Grace (Pop-up Dinner Series)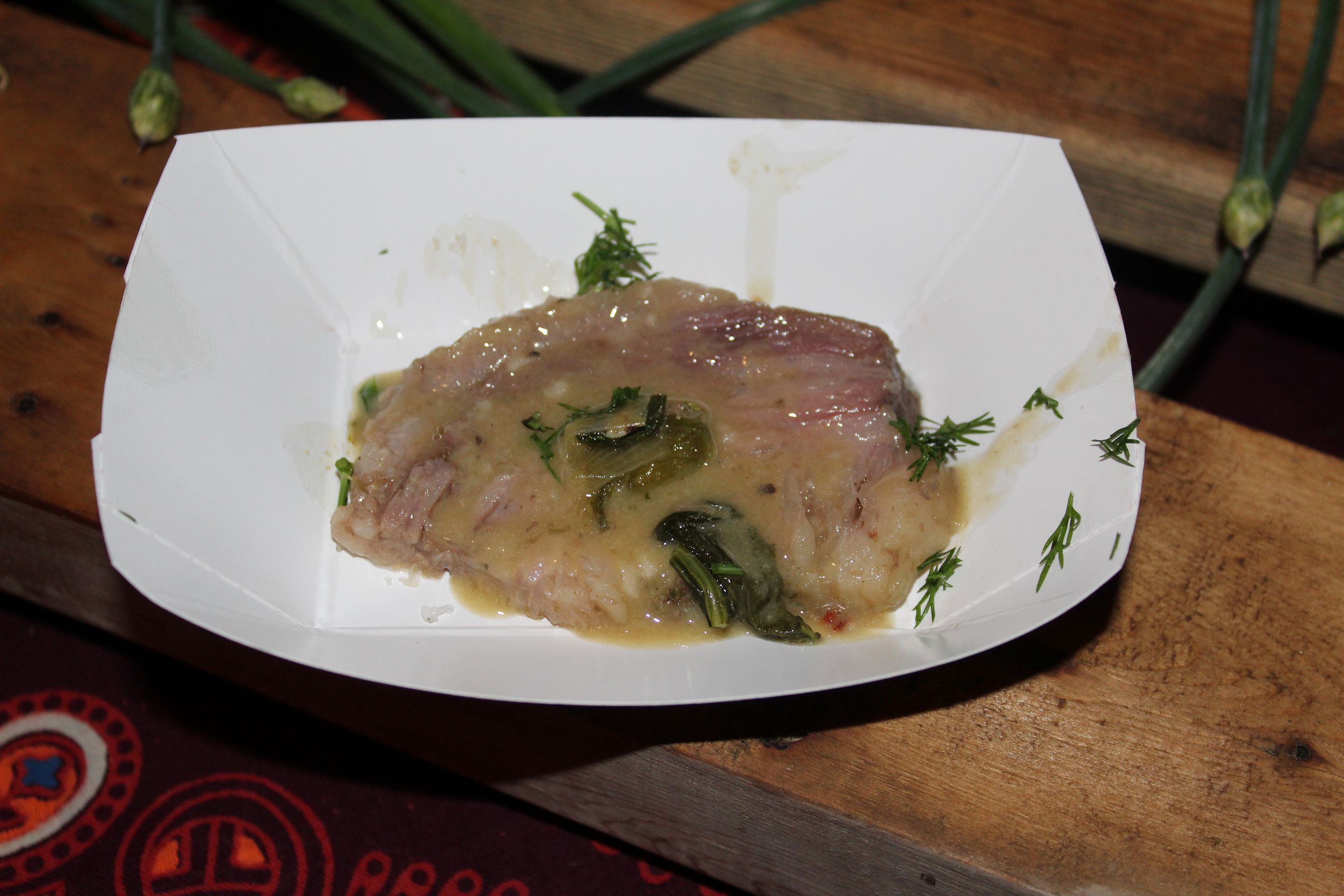 Related Articles
Share
About Author
(1) Reader Comment