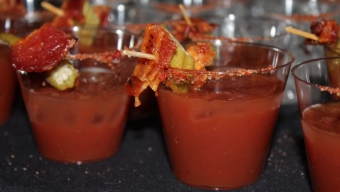 Blog: Eat, Drink & Bloody Mary 2016
As temperatures approached spring time levels- despite being ensconced in February- more than a dozen of New York City's best mixologists gathered at East Village modern Italian haunt L'Apicio for the 5th Annual 'Eat, Drink & Bloody Mary.' The restaurant would again be packed to the gills with guests thirsty for the iconic brunch cocktail- each of which ranged from traditional to eccentric depending upon the inventive staff behind each drink. Armed with a token to vote for the day's finest concoction, attendees paraded around the space- some carrying an entire tray of tasting glasses for themselves- for three full hours in anticipation of crowning the 2016 champion.
To ensure that the afternoon wouldn't result in an entirely drunken haze, the L'Apicio staff hurriedly doled out trays of delicious brunch fare that would allow guests to continue their imbibing.  Baskets of fresh bagels and spreads welcomed folks inside upon arriving, while piping hot "Potato & Leek Shooters," "Gravlox & Dill Crema Gougeres" and "Broccoli Rabe Mini Quiches" proved to be more than ample complements to the array of distinctive Bloody Marys being served around the room.  Cocktail purists might initially scoff at the mere thought of serving a Bloody Mary in gelatinous form- but that wouldn't prevent the day's hosts at L'Apicio from thinking outside the box.  As such, their "Culpo di Jello" was by far the afternoon's most creative serving.  The chilled semi-solidified portion was certainly unorthodox for some, but contained the essential elements of a classic Bloody- Worcestershire sauce, tomato juice, lemon and horseradish, all housed in a two-bite spoonful and garnished with a twist of fresh celery.
Among the fourteen different participants, we slugged down three stand-out cocktails.  First, Bowery restaurant Rebelle unleashed a classic take on the timeless drink with their "Bloody Bull," pairing an iced down bloody mix with Frank's Red Hot sauce and beef bullion to add a heartier, saltier component to the otherwise traditional style.  On the other end of the spectrum, the team from Booker + Dax served up their "BDX Bloody Mary" outfitted with pickle syrup and an acid adjusted tomato juice.  The mixture drank more like an innovative modern cocktail, a bit frothy and without much in the way of ice or garnish.  But unlike some other Bloodys which can leave you grasping for Tums, the 'BDX' was deliciously sweet, smooth and was arguably the day's most drinkable style; we had no problem returning two and three times.  And their added house-made chicharrones were excellently crunchy, well seasoned and blended perfectly with the sweetness of their Bloody.  For our money though, Brooklyn's Atrium Dumbo was the best Bloody Mary that we enjoyed during this year's competition. Dubbed a "Smoked Spicy Basil Bloody Mary," mixologists Alexander LaPratt and Brady Brown delivered a subtly sweet and slightly spicy glass that was entirely refreshing.  The added toothpick garnish of a bulbous green olive and a feta cheese rolled cucumber served to enhance the already excellent drink.
Noticeably absent from this year's festivities was Chef Josh Capon from Bowery Meat Co.- but that didn't stop the nearby steak palace from serving perhaps the day's best garnish- a deep fried 'Mac & Cheese' ball jutting out from a salumi rubbed rim.   The Smith's sizzling candied bacon served beside their "The Smith Bloody Mary" was also a worthy entrant for best garnish, but it was the minimally dressed up drink from Blue Smoke that would eventually take home the Judge's Vote for the 2016 winner.  Their "Proud Mary" utilized chicken wing infused vodka and Blue Smoke hot sauce to drum up an ideal blend of heat following a nicely smoky flavored 'Bloody.'  With the addition of pickled vegetables, Blue Smoke's offering was both well balanced yet complex, giving the restaurant the appropriate crown of 'Best in Show.'  While only one winner would be crowned as this year's finest, you'd be hard pressed to make much of a compelling case for one versus another.  The Bloody Mary is an especially subjective drink that lends itself to the palate of the person that sips it- and that's what makes the friendly battle between restaurants at the annual "Eat, Drink & Bloody Mary" such a rollicking good time year after year.
- Dave Gendelson

Photos from Eat, Drink and Bloody Mary 2016 at L'Apicio

L'Apicio: "Colpo di Jello"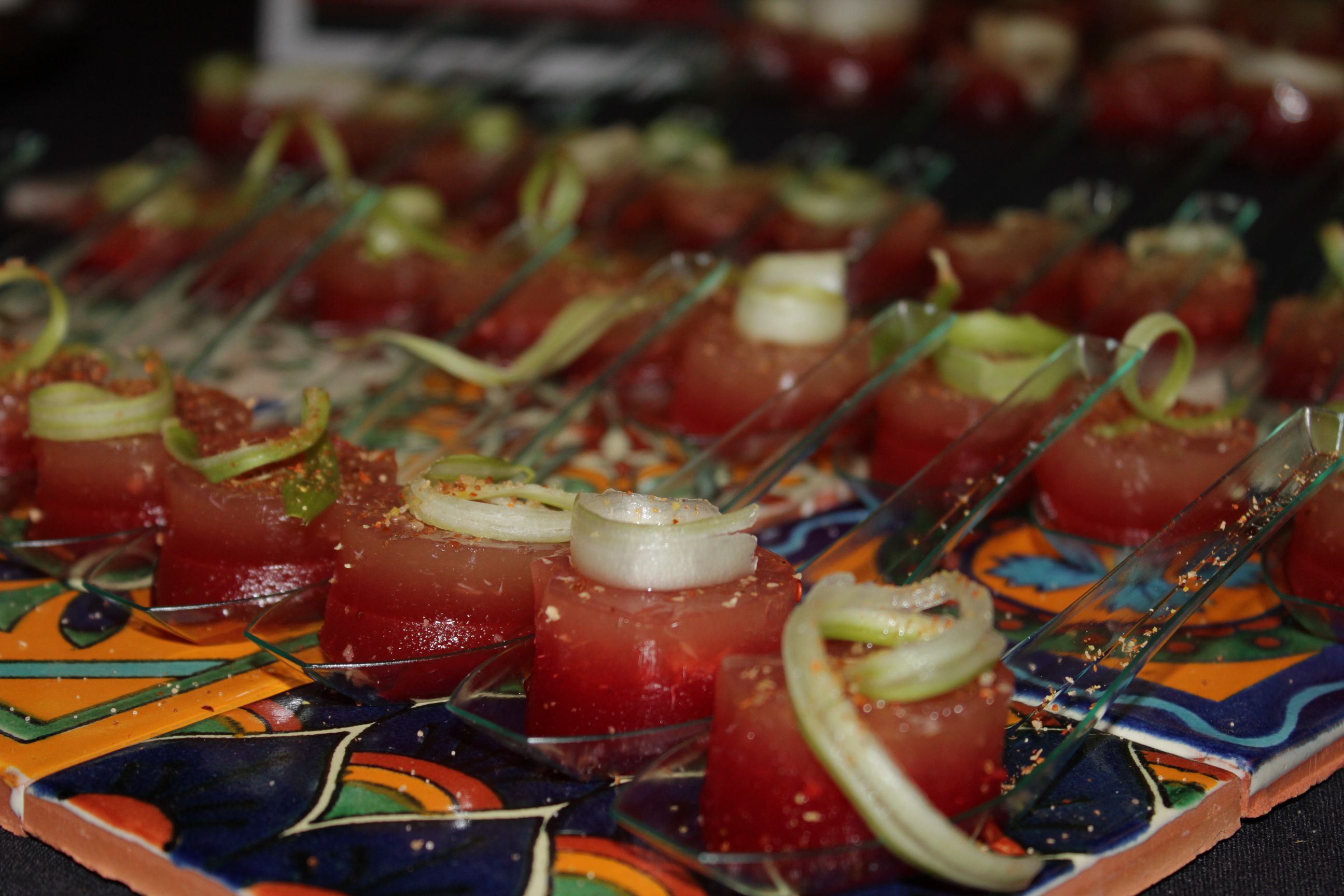 Harold's Meat + Three: "Harold's Meat + Three Bloody Mary"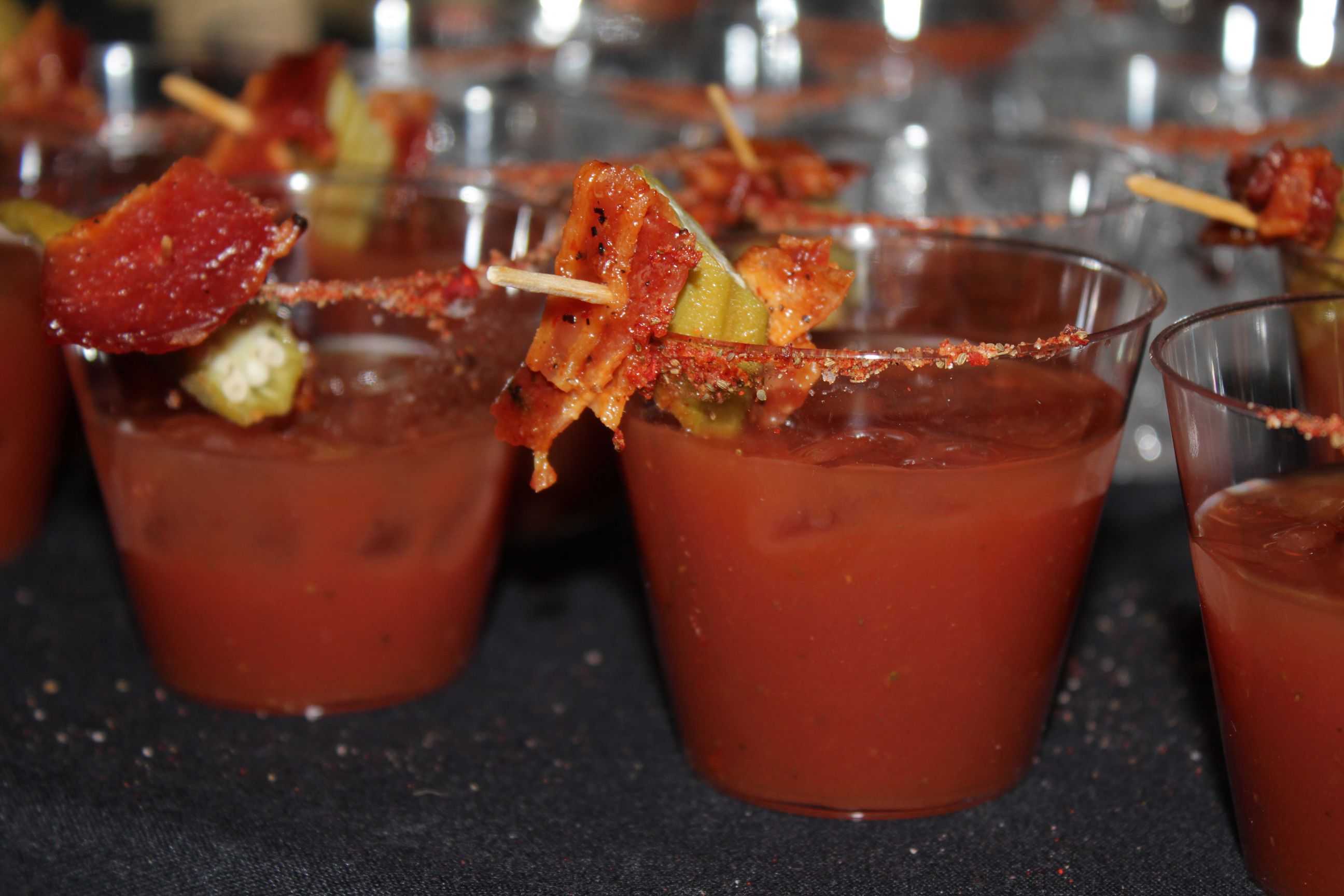 DBGB: "Bouludy Mary"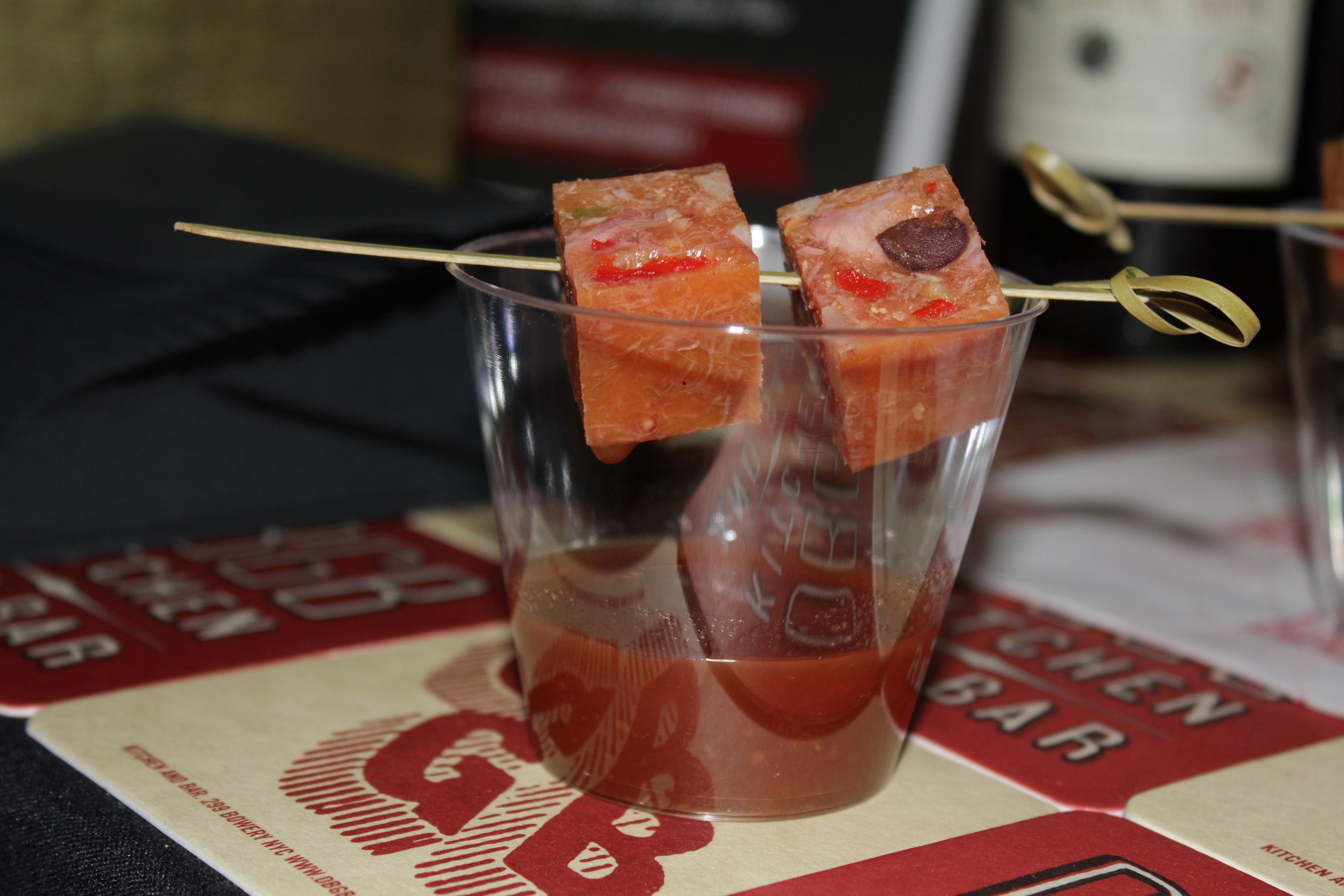 Rebelle: "Bloody Bull"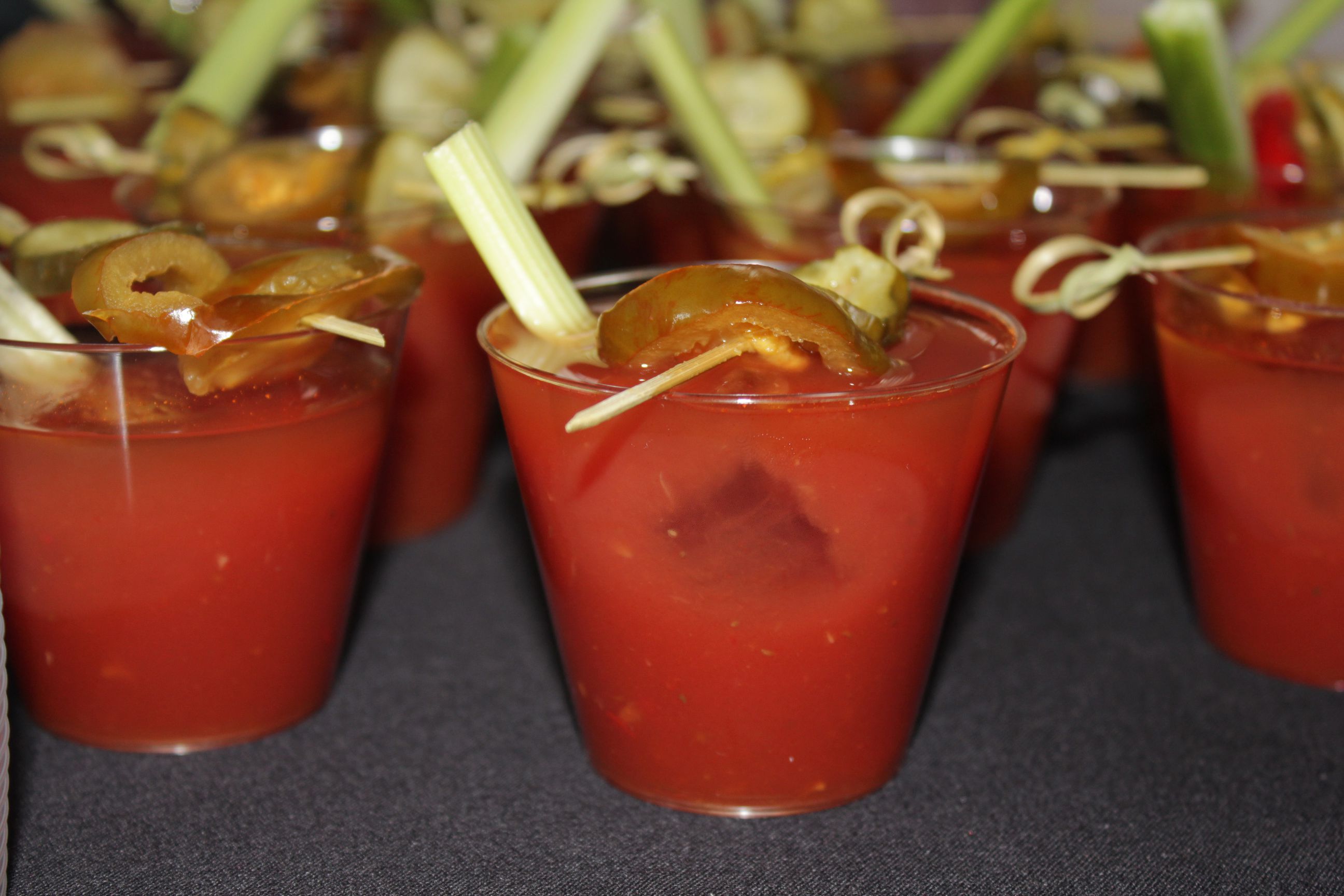 L'Artusi: "Tropic Thunder"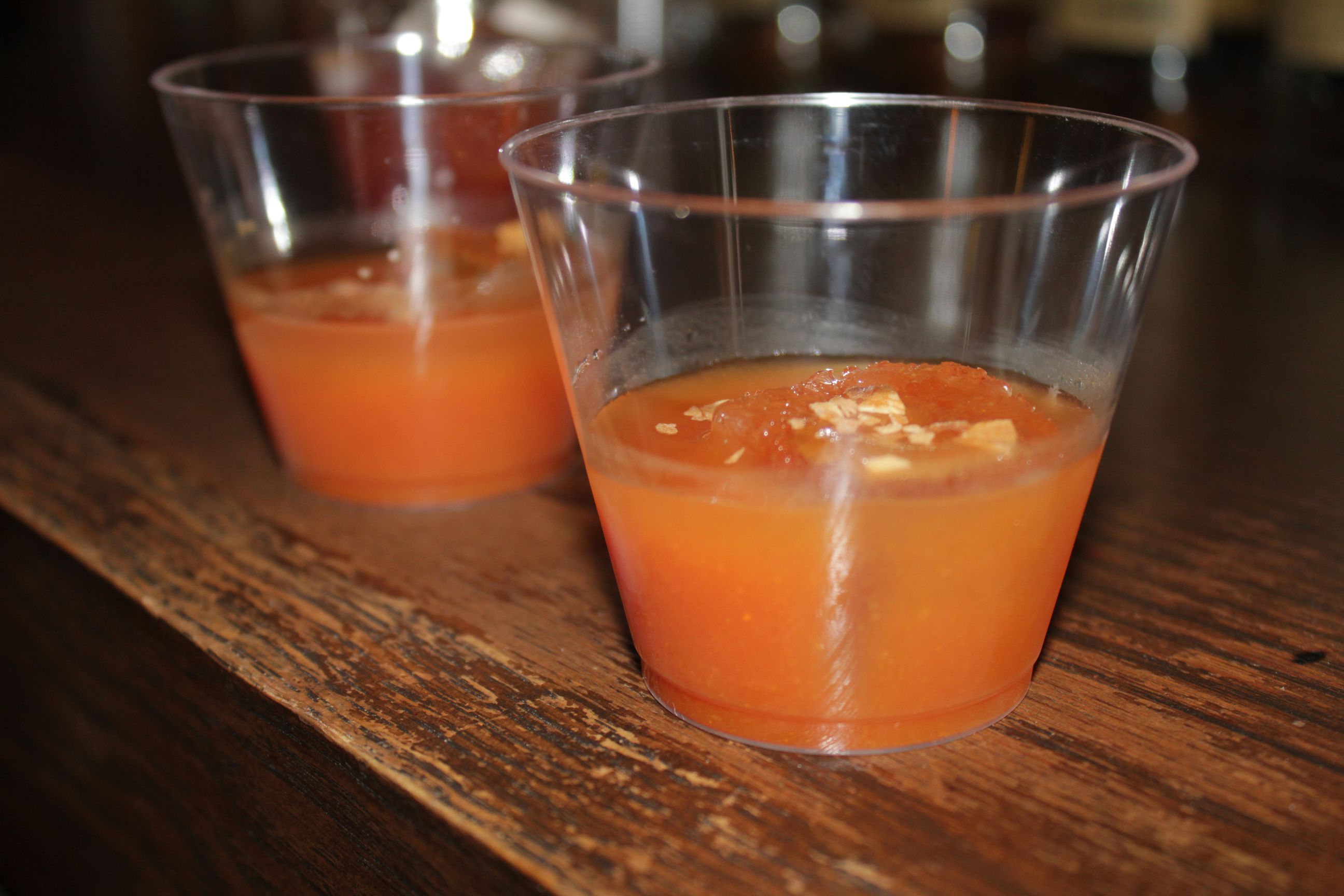 Bowery Meat Co.: "BMCO. Bloody Mary"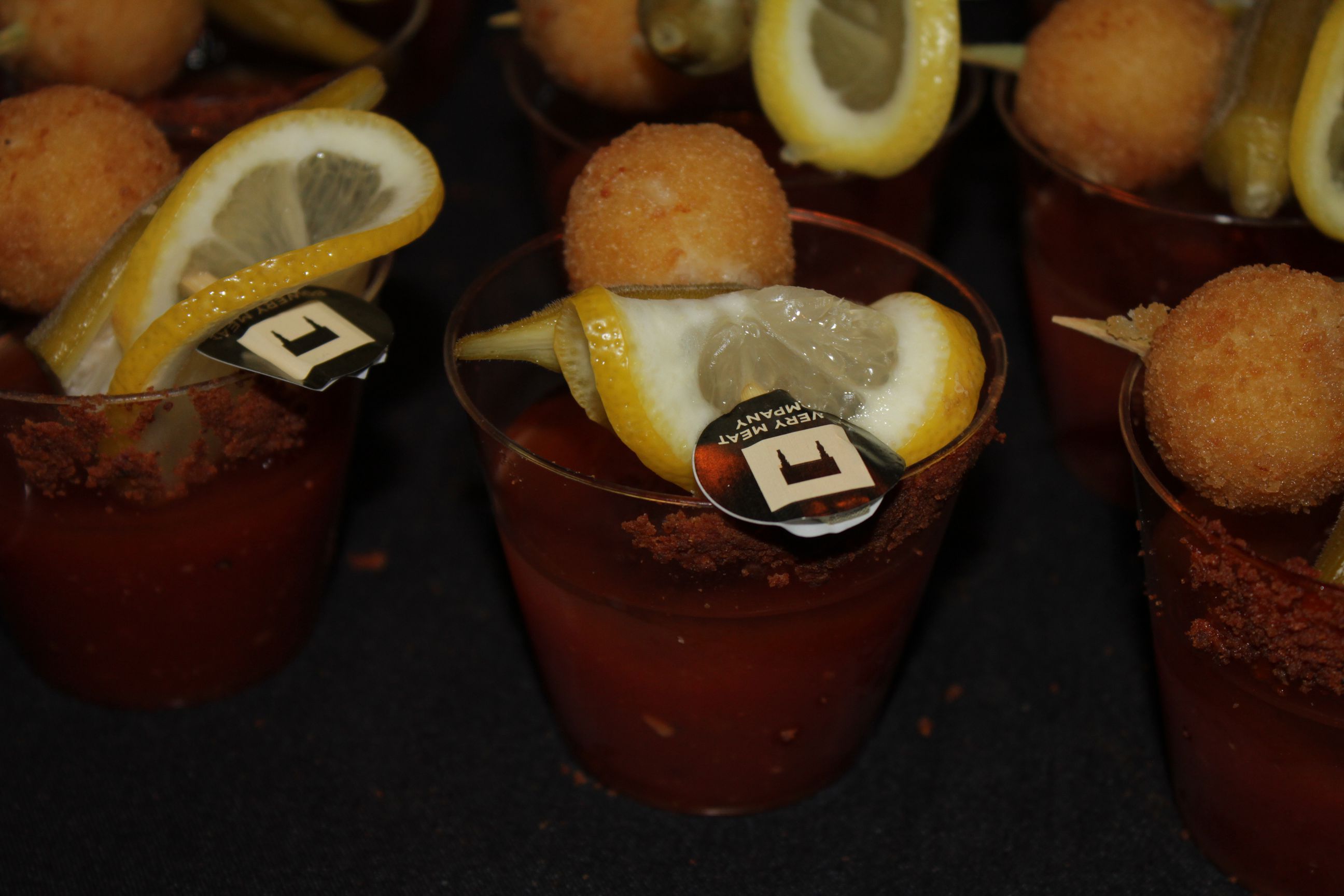 Booker + Dax: "BDX Bloody Mary"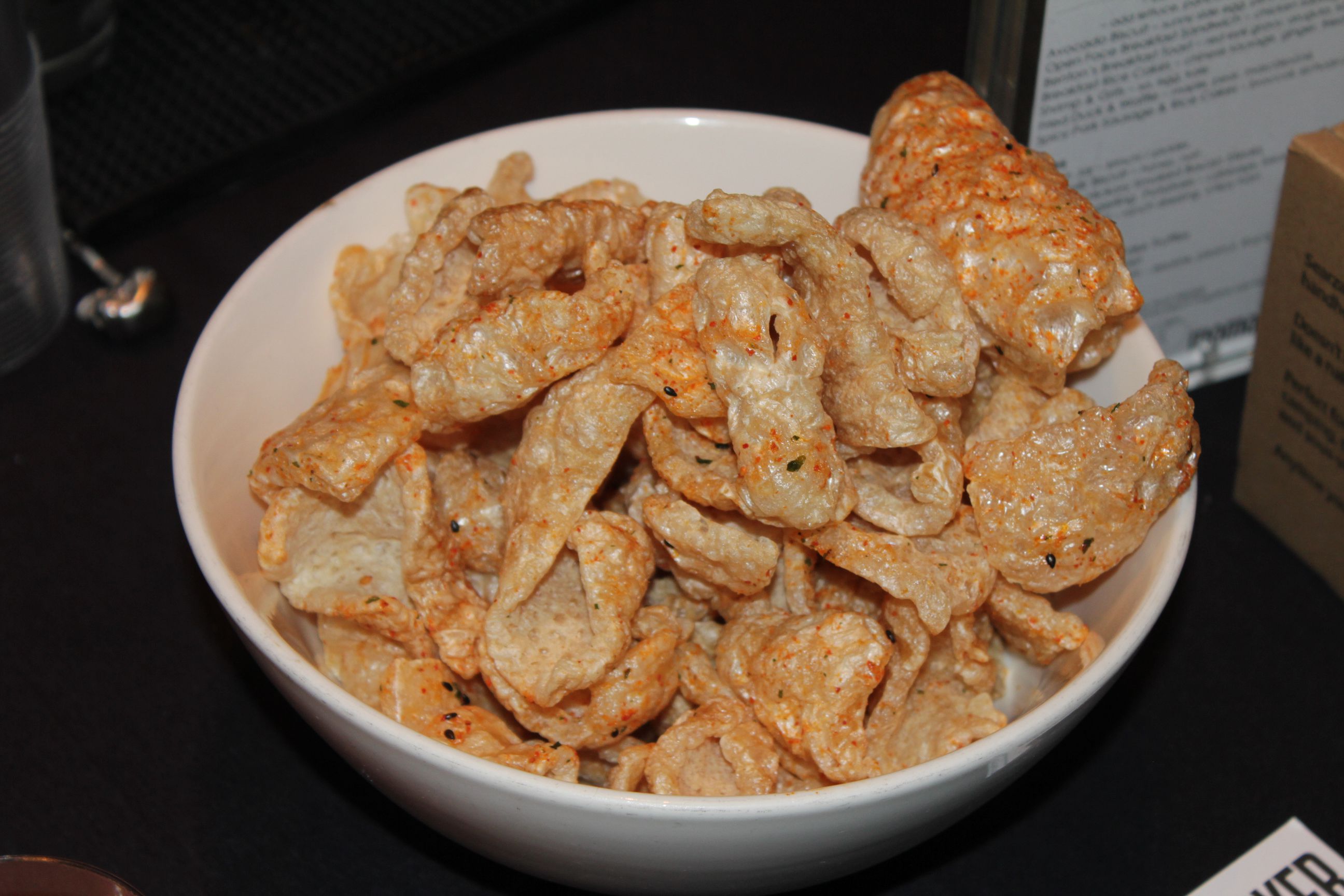 Bar Primi: "Bloody Mary Della Casa"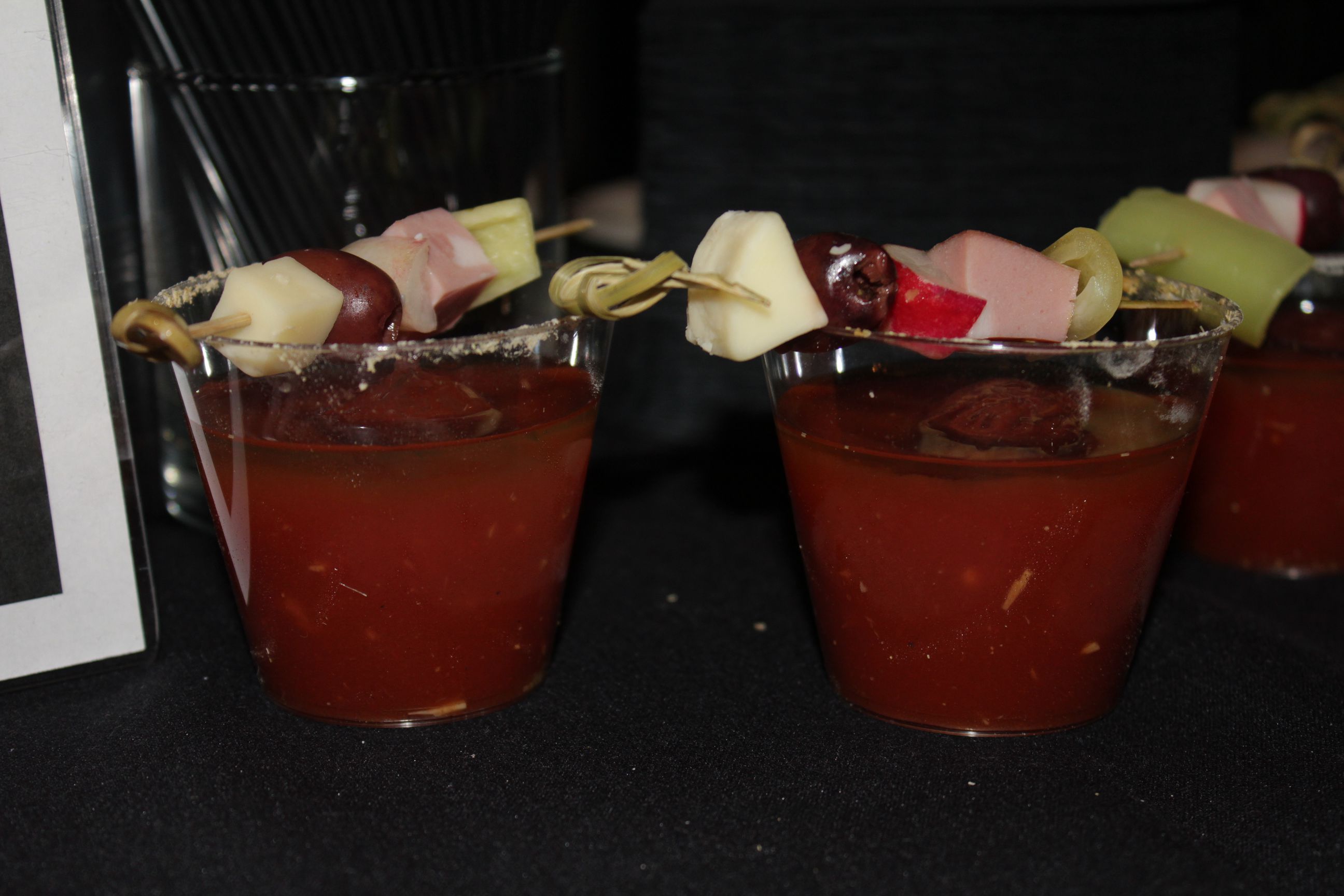 Atrium Dumbo: "Smoked Spicy Basil Bloody Mary"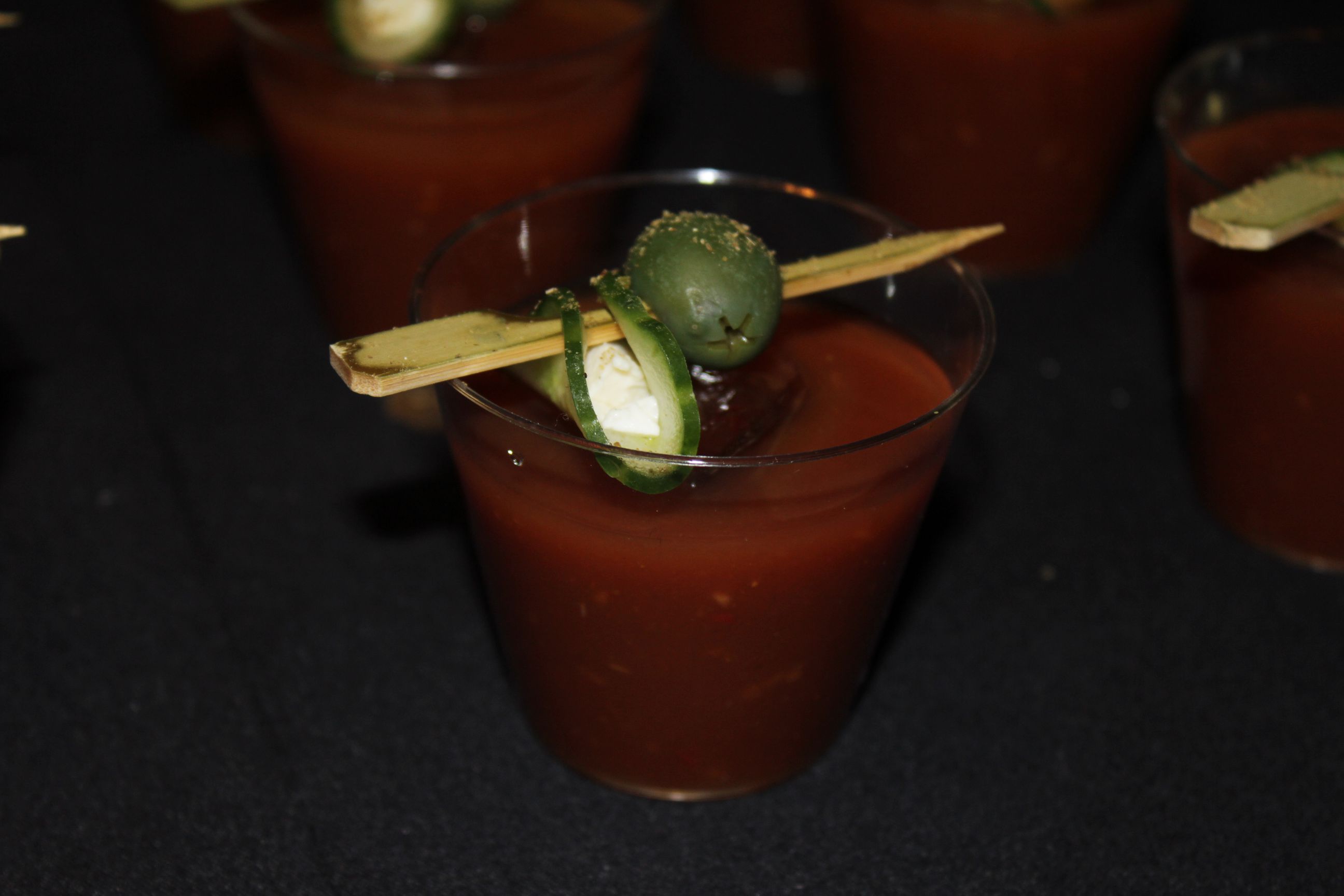 dell'anima: "Mango Cart Mary"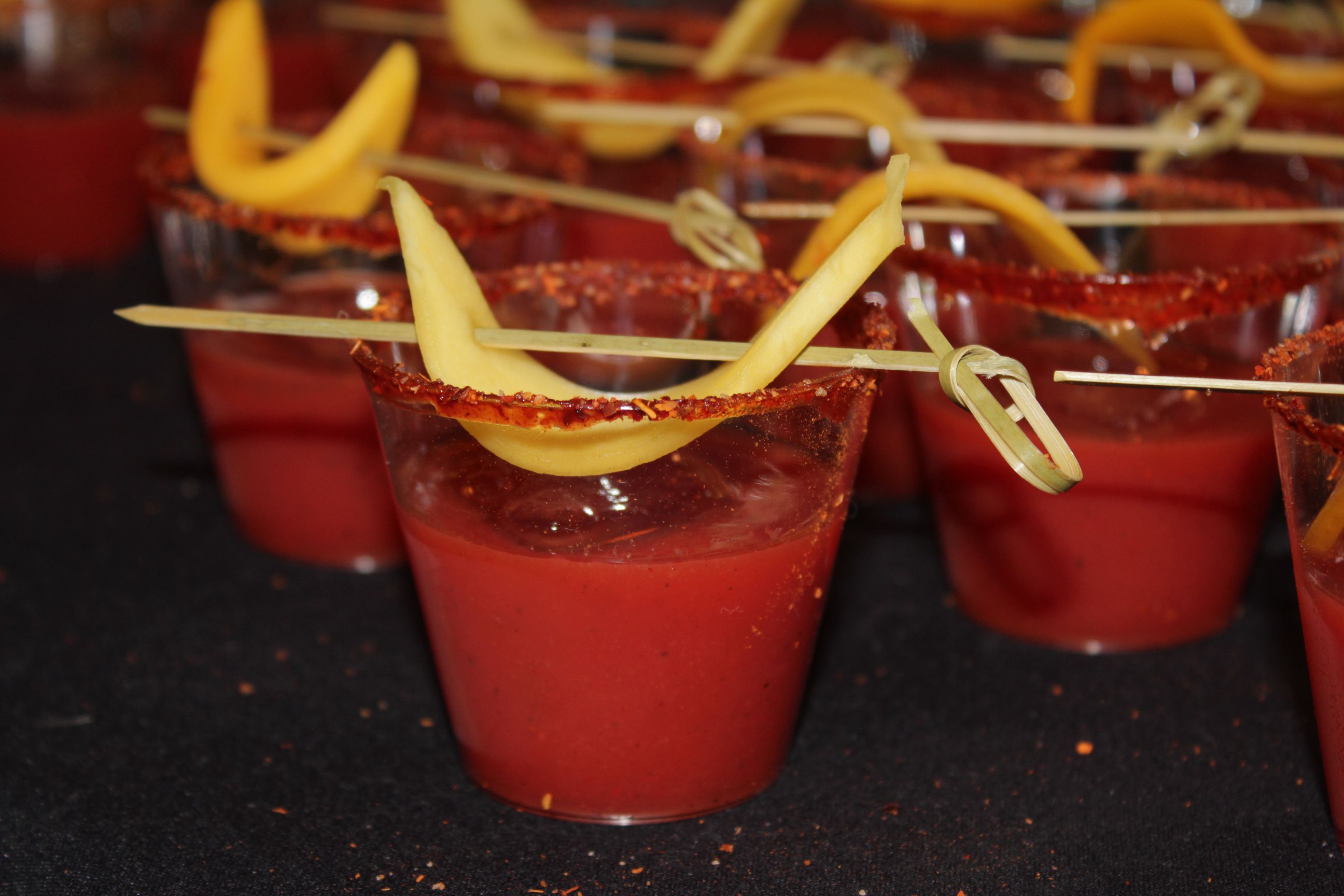 Masa y Agave: "Tomatillo Mary"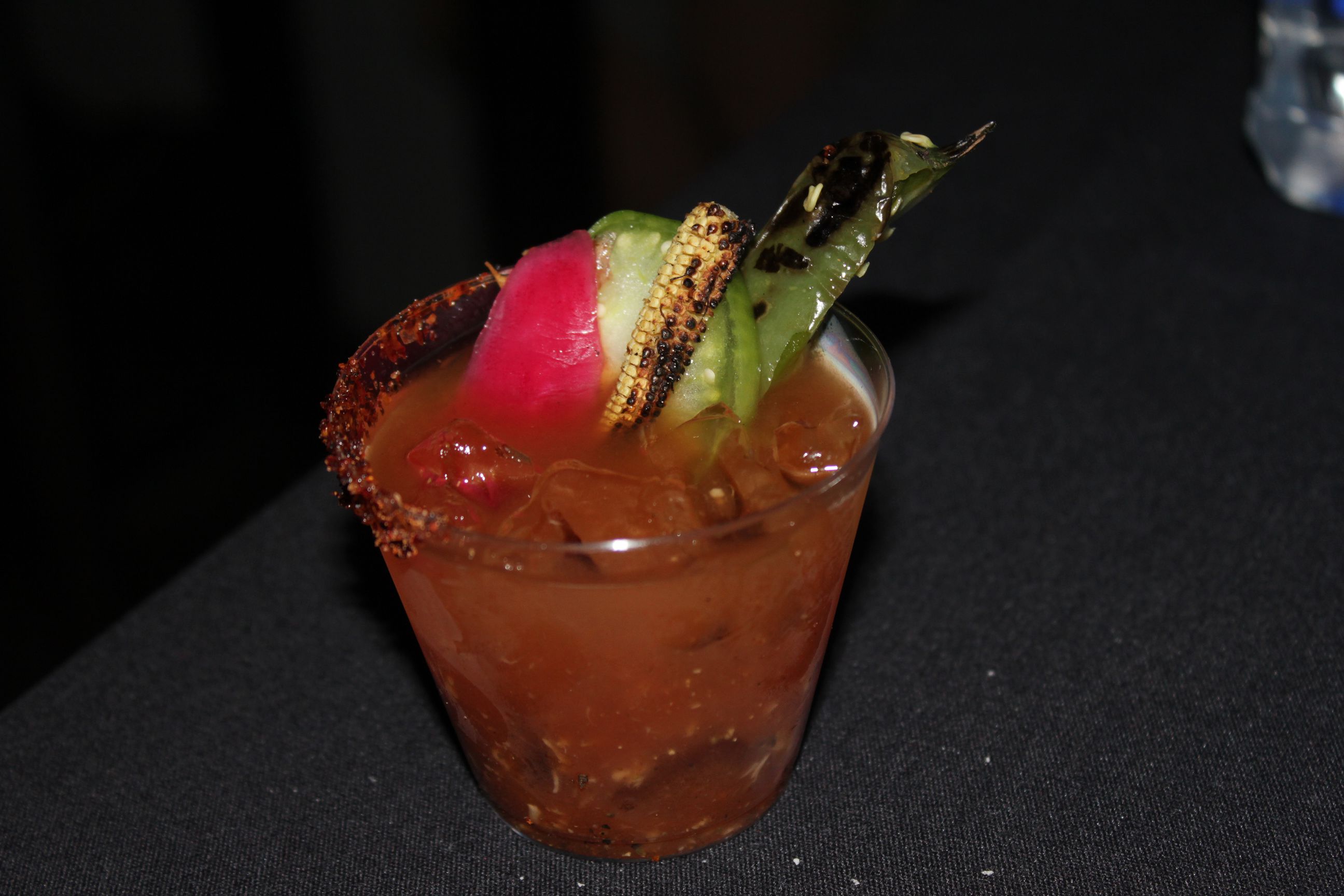 Toro: "Toro Bloody Mary"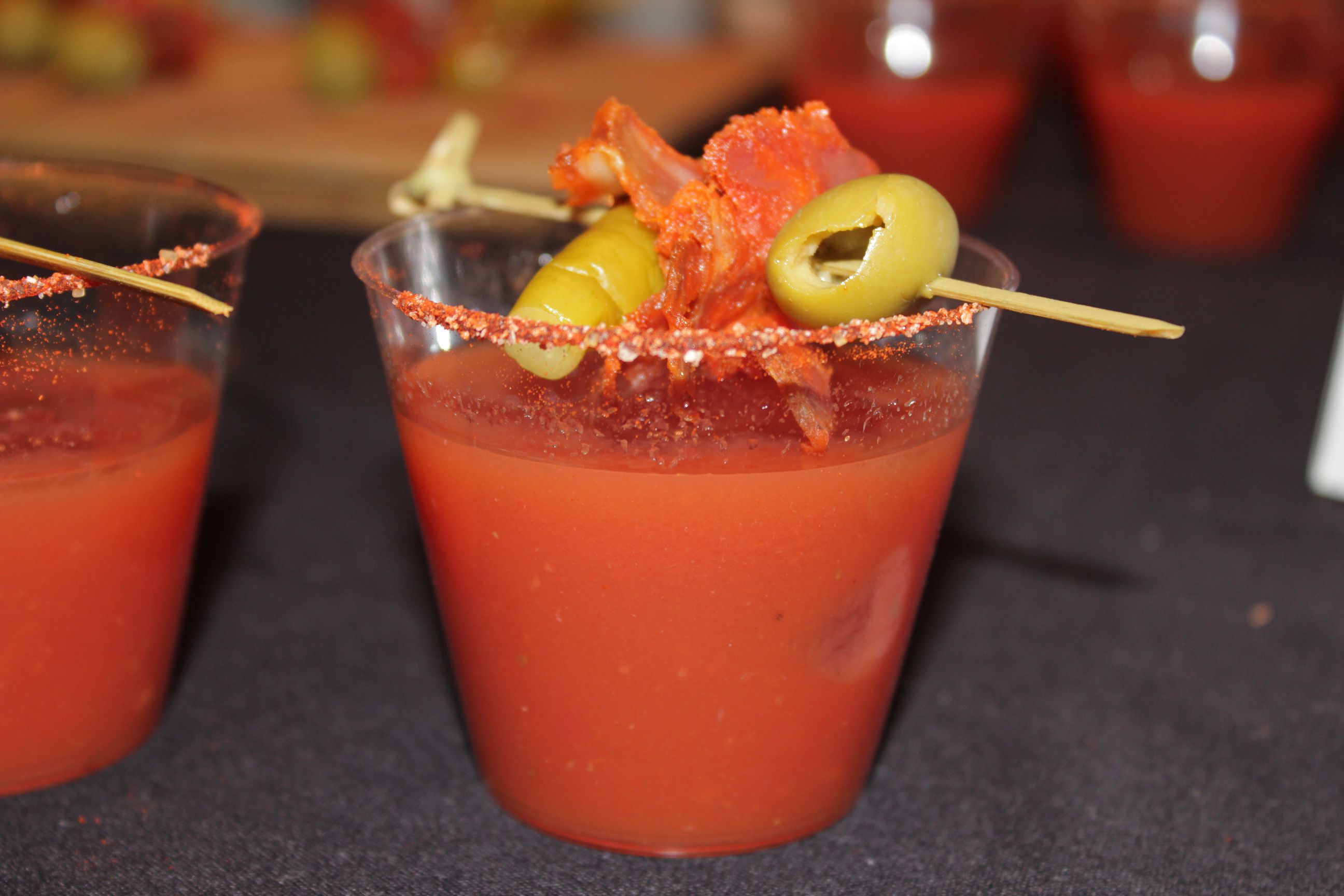 The Smith: "The Smith Bloody Mary"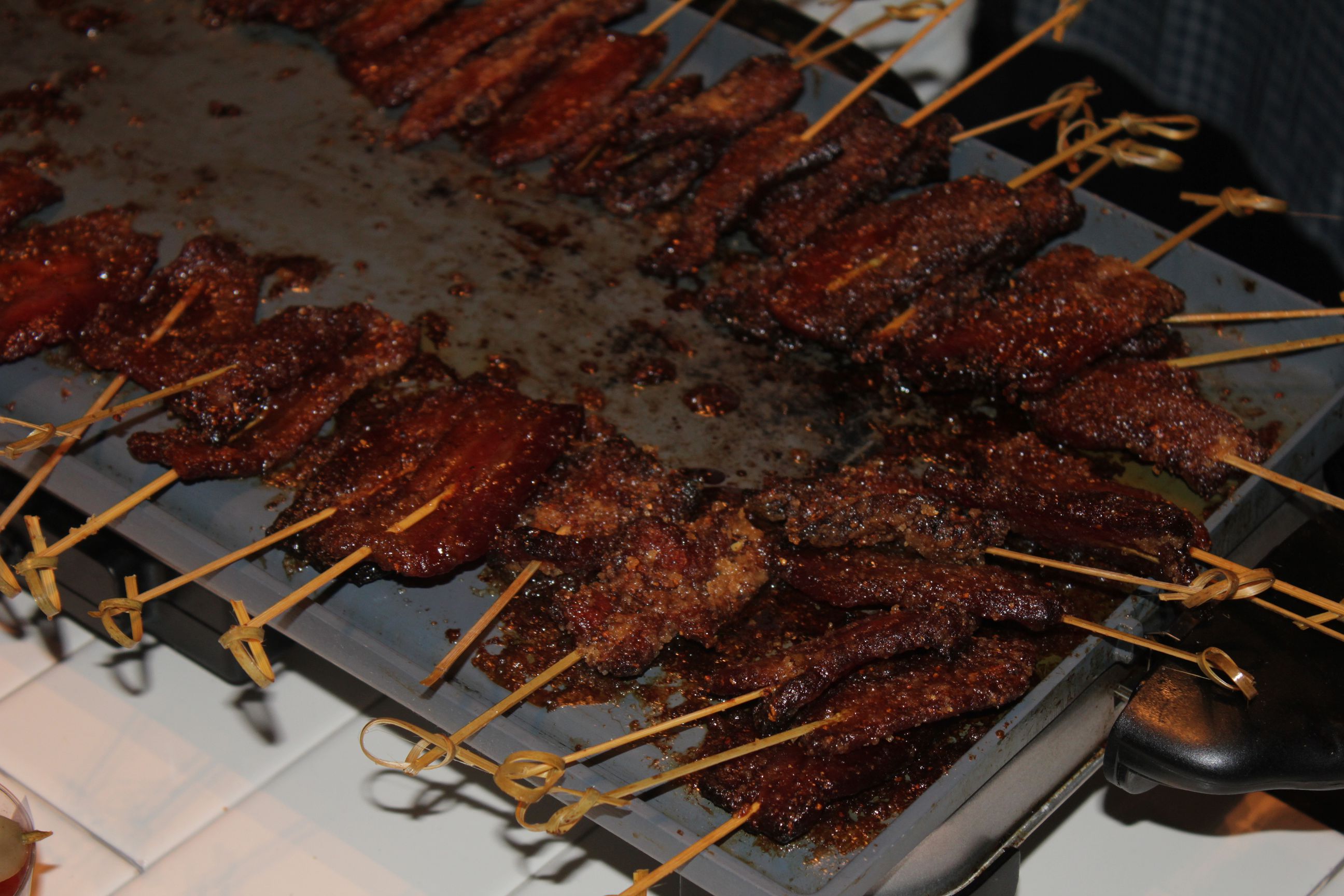 Blue Smoke: "Proud Mary"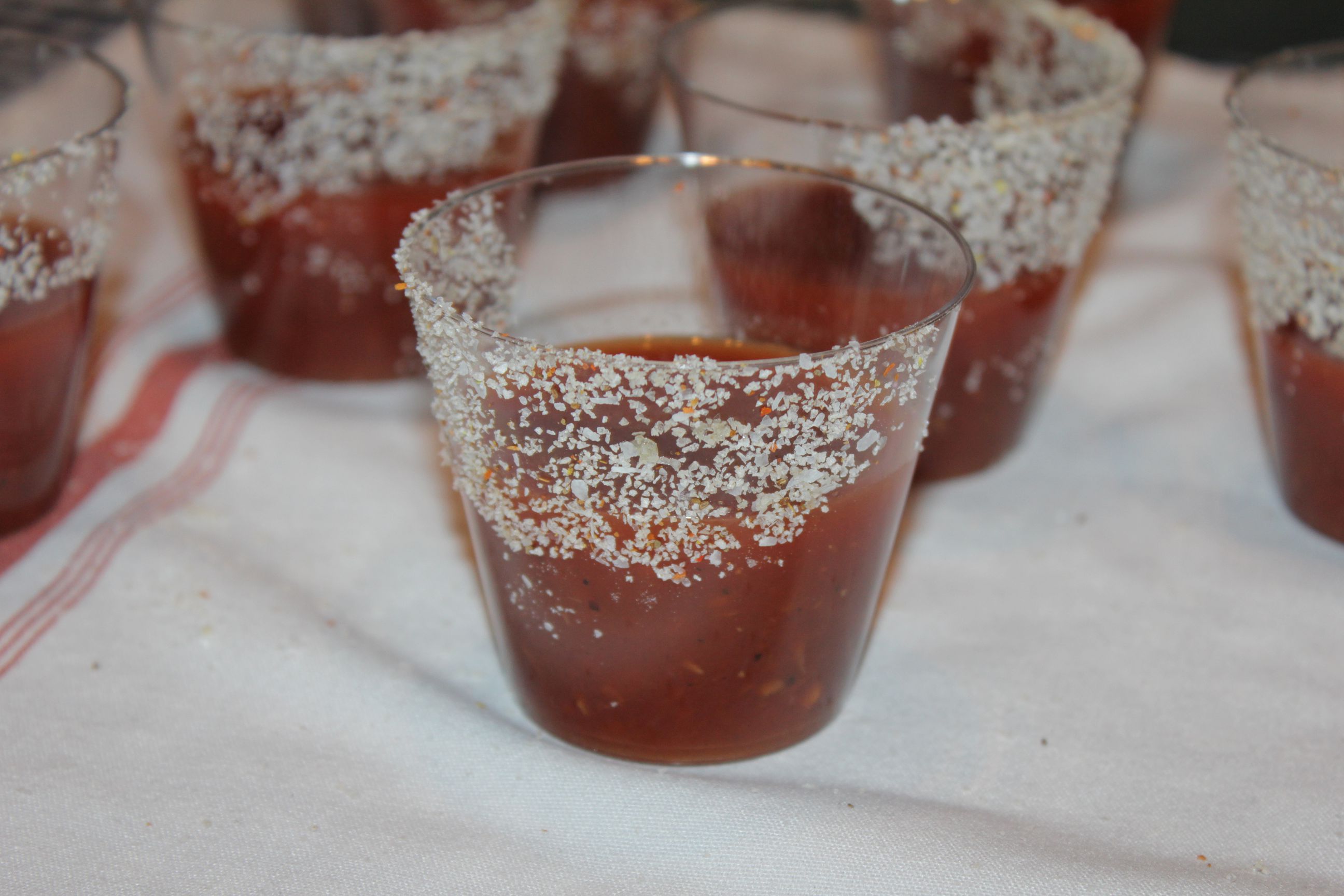 Related Articles
Share
About Author
(1) Reader Comment