Five pigs. Five Chefs. Five Winemakers. The traveling competitive culinary cookoff aptly dubbed COCHON555 'New Porc City' returned to New York for its annual January visit, the first stop along a ten city tour around the United States. The Sunday evening session would emanate from Williamsburg, marking the event's first visit to the Brooklyn area inside of Weylin B. Seymour's, a classy dressed up venue that once stood tall as Williamsburg Savings Bank. The spacious and picturesque setting was perfectly suitable to the pageantry of competition raging on inside with some of our area's most notable chefs each uniquely utilizing hogs using only their creative license as their guide. While the plated dishes and renowned chefs were the event's official drawing card, there was plenty of interactive activity inside to keep eventgoers entertained and overstuffed during the course of three plus hours.
An array of beautiful wines sat amid the center of all the action where the mere scent of sizzling pig would be noticed immediately upon entering the sizable event space. Well dressed guests paced around the two room setting, chatting amongst each other between grabbing at some of the delectable eats being plated and served as restaurant staff-members hustled around their workspaces to do both in double time.  Attendees meanwhile were armed with wooden COCHON coins to be used to cast their ballots for the day's finest dishes, officially crowning the 'Prince or Princess of Porc.'
Aside from the evening's main attractions, there were plenty of alternatives to allow attendees the opportunity to wet their whistles. From the Heritage Rum Cart to Don Julio's ]Perfect Margarita Bar]to the evening's 'Perfect Manhattan Bar,' finding drinks aside from a slew of select wines and an assortment of Sierra Nevada beers proved to be no issue for the particularly thirsty audience.  Meanwhile, additional food stations would be setup around the ballroom space where guests could sample some premium 'Black Angus Beef' at the Tartare Bar by Creekstone Farms, some rich, creamy cheeses courtesy of Formaggio Kitchen, and towards the end of the evening, just as guests were set to raise the white flag, a deliciously slurpy bowl from the Ramen Bar, made with Sun brand noodles.  Moreover, as has become customary at COCHON 555 a live butcher demonstration would commence throughout the evening with the freshly lopped off pieces of pig being auctioned off to the highest bidders, all to fundraise for The Piggy Bank, raising awareness for sustainable farming.
If all that weren't enough, video packages were shown throughout the evening led by emcee and COCHON 555 founder Brady Lowe who continually hyped up the frenzied culinary showdown, stressing the fact that the New York City winner would go on to battle nine other chefs from around the country in June, at Aspen's 'Grand COCHCON.'  With the stakes clearly so high, it was time for us to polish off our remaining cocktails- a 'Punch Kings' competition was also raging on during all of this activity, sponsored by Breckenridge- and begin sampling some of each chefs' fare.  Not surprisingly, choosing a winner would prove incredibly difficult given that we'd be tasking with tasting some 36 high end dishes during the event, most of which we would eagerly enjoy.
Many of our favorite dishes would come from the evening's eventual runner-ups.  Upland's Justin Smillie concocted a complete feast replete with different delectable courses from small bites "Chicharones with Smoked Eel Rillete and Pickled Kumquat" and "Pig Head Croquette" to heartier mains like "Slow Cooked Pork Shoulder" and "Porchetta" with braised navy beans and salt roasted tomatoes.  Hillary Sterling of Vic's prepared an excellent "Per La Tavola" or a crispy pig skin with tomato powder and a piping hot "Testa alla Vaccinara" served deliciously inside of a pork fat focaccia.  And while Chef Danny Mena of Hecho en Dumbo's intensely eccentric "Blood Sausage" and Chef Michael Poiarkoff of Vinegar Hill House's take on "Tater Tots" with braised belly and "Chipped Ham" inside of a soft buckwheat pancake were all some of our favorites, it was The Beatrice Inn's Chef Angie Mar that would be officially victorious.
Chef Mar's courses were especially rich- burgundy truffle and parmesan laid over her "Hagel, Schwein" yolk dish, a pork fat washed Don Julio and sweet mole sauce decorating her pig head centric "Fiesta de Porco," even her blood velvet cake "Let Them Eat Pork" included bits of candied guanciale for good measure.  Each year at COCHON 555, the chefs always seem to outdo themselves by utilizing newer ways to experiment with snout-to-tail cooking- and clearly by the pictures enclosed here, 2016′s festivities were no different.  The competition was as close as any in recent memory- and while there could only be one winner sent off to Aspen in June, the crowd on hand that was able to enjoy such masterful cuisine on Sunday night are the ones who should feel most victorious.
- Dave Gendelson
 Food Highlights from 2016′s COCHON 555: New Porc City

Angie Mar, The Beatrice Inn: Berkshire from Brown Boar Farm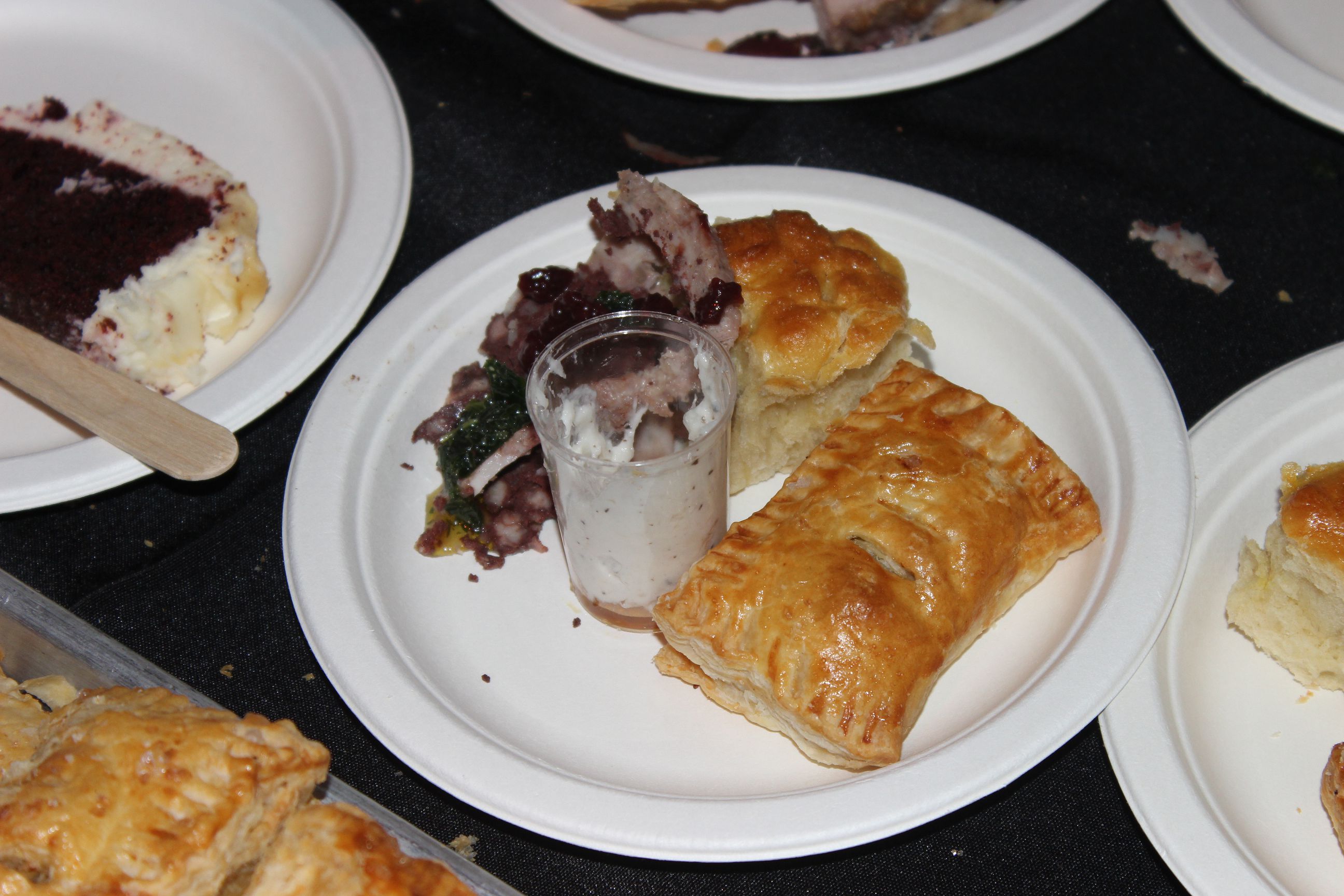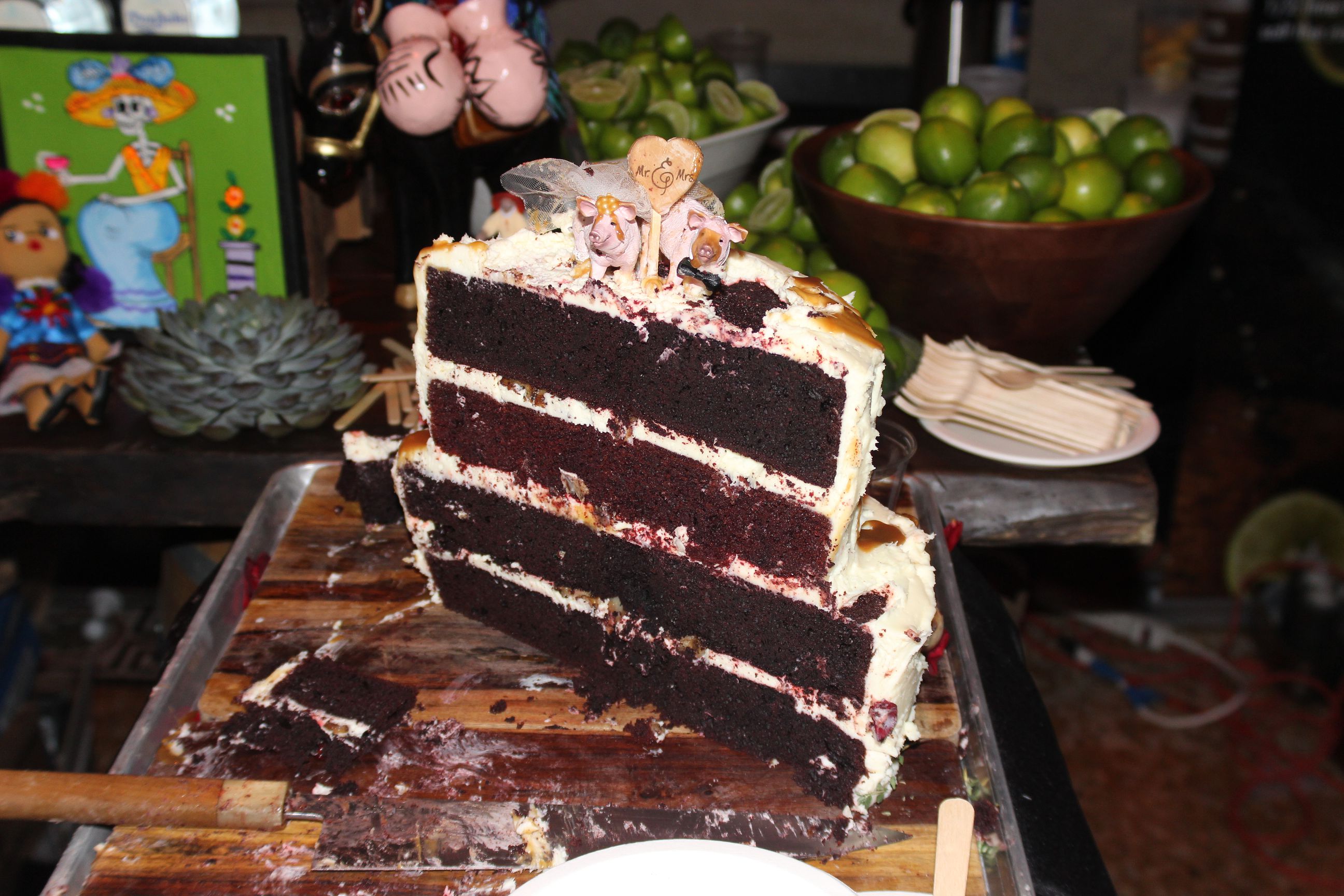 Justin Smillie, Upland: Mulefoot from The Piggery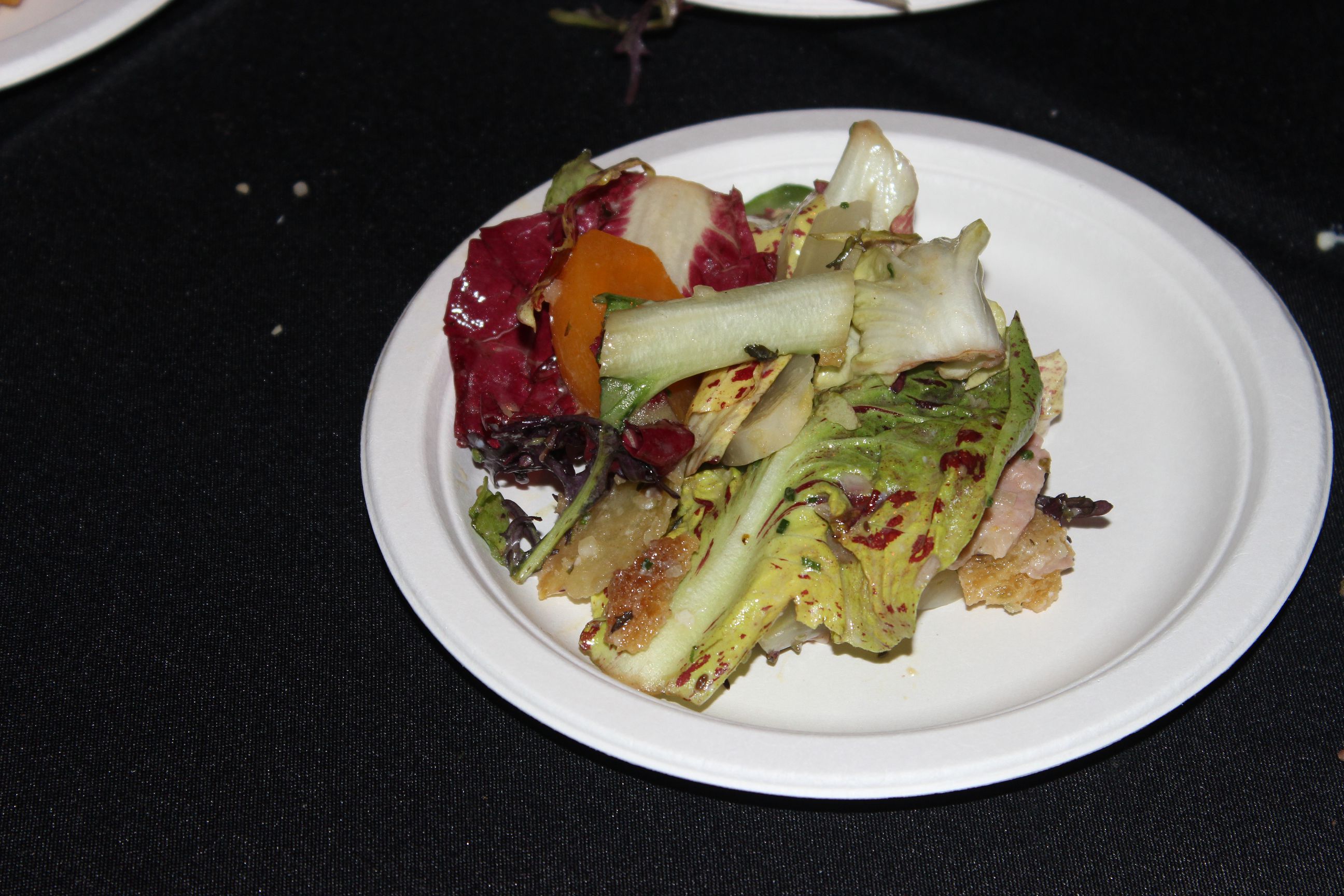 Hillary Sterling, Vic's: Mulefoot from Dogpatch Farms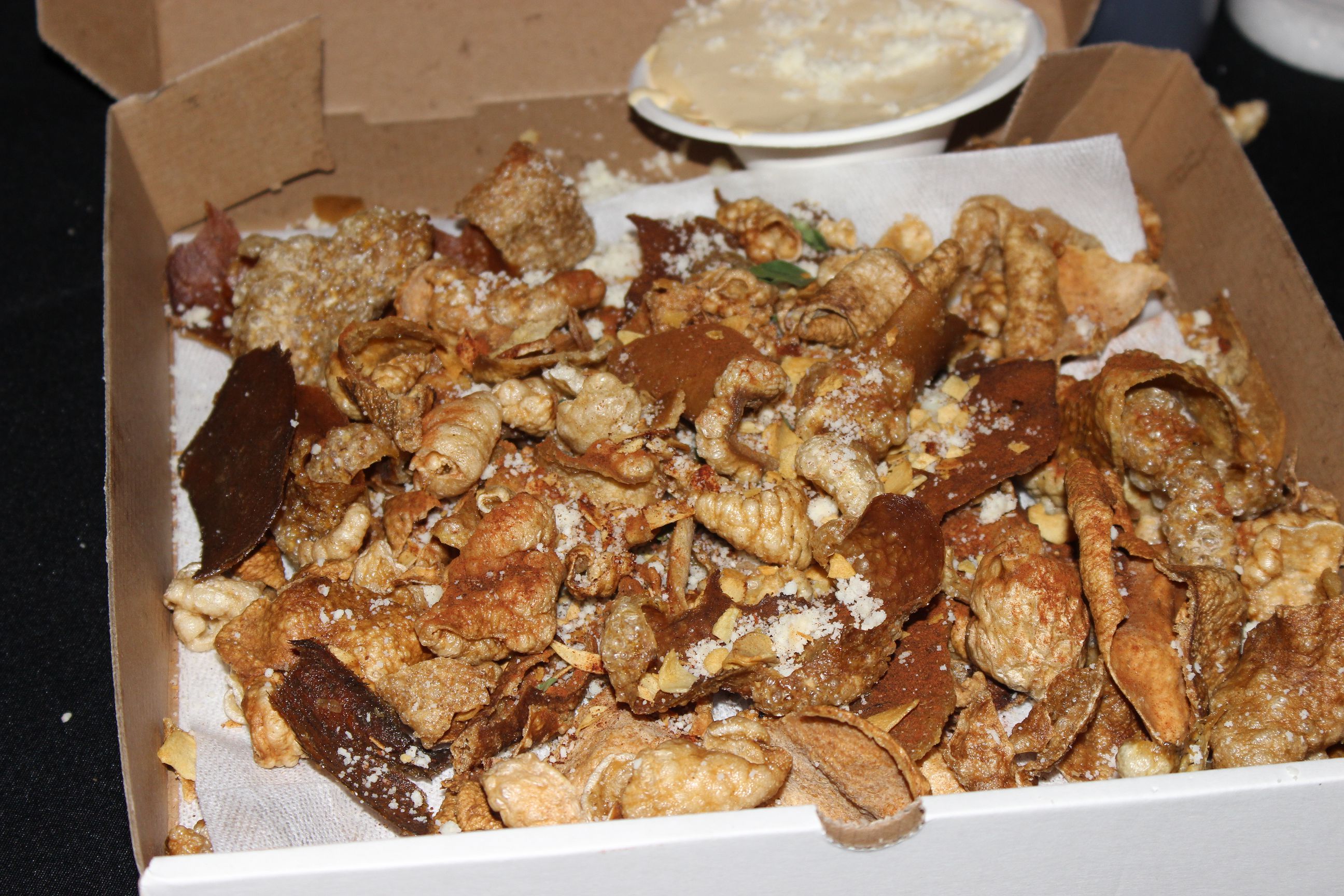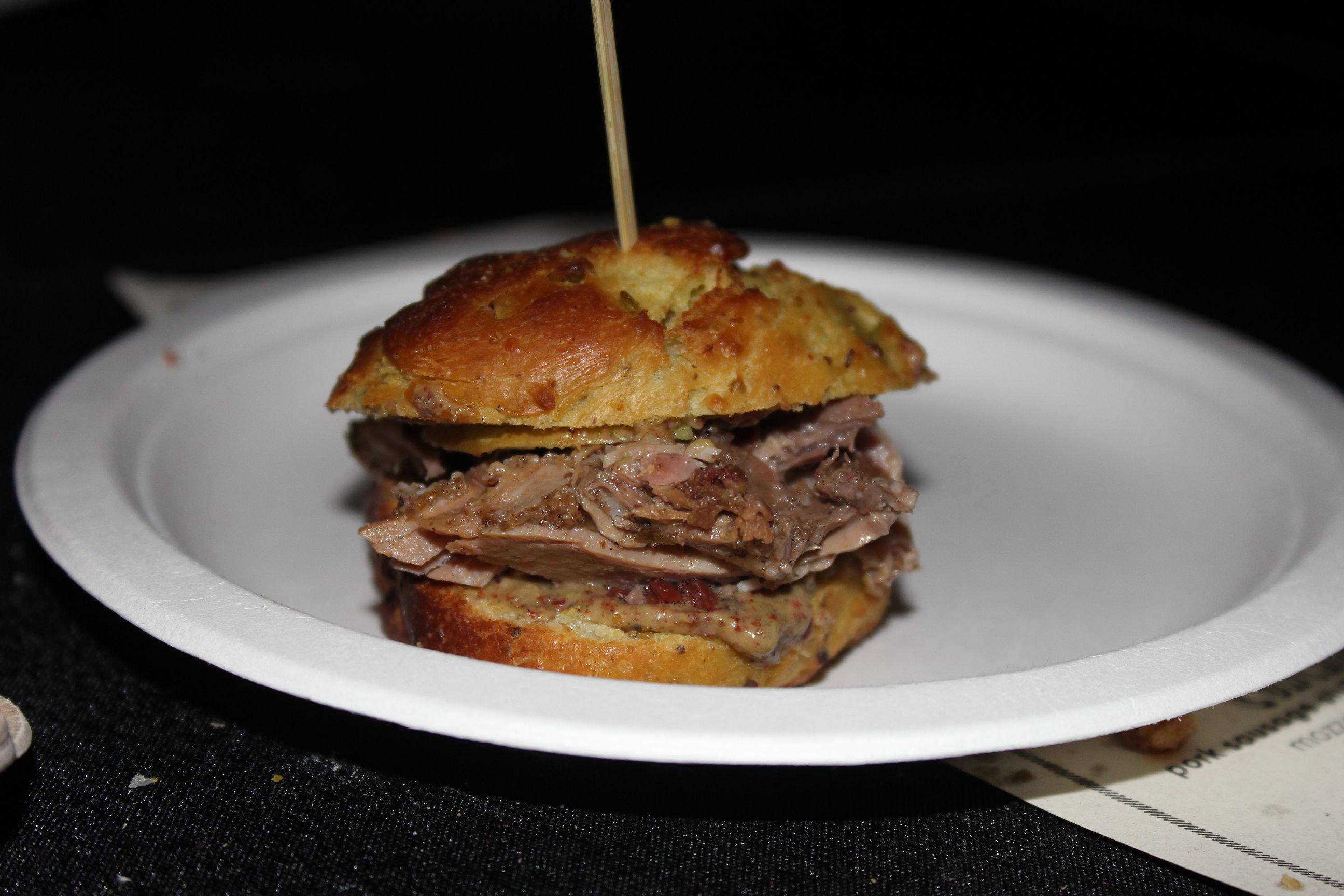 Michael Poiarkoff, Vinegar Hill House: Gloucestershire from Heritage Foods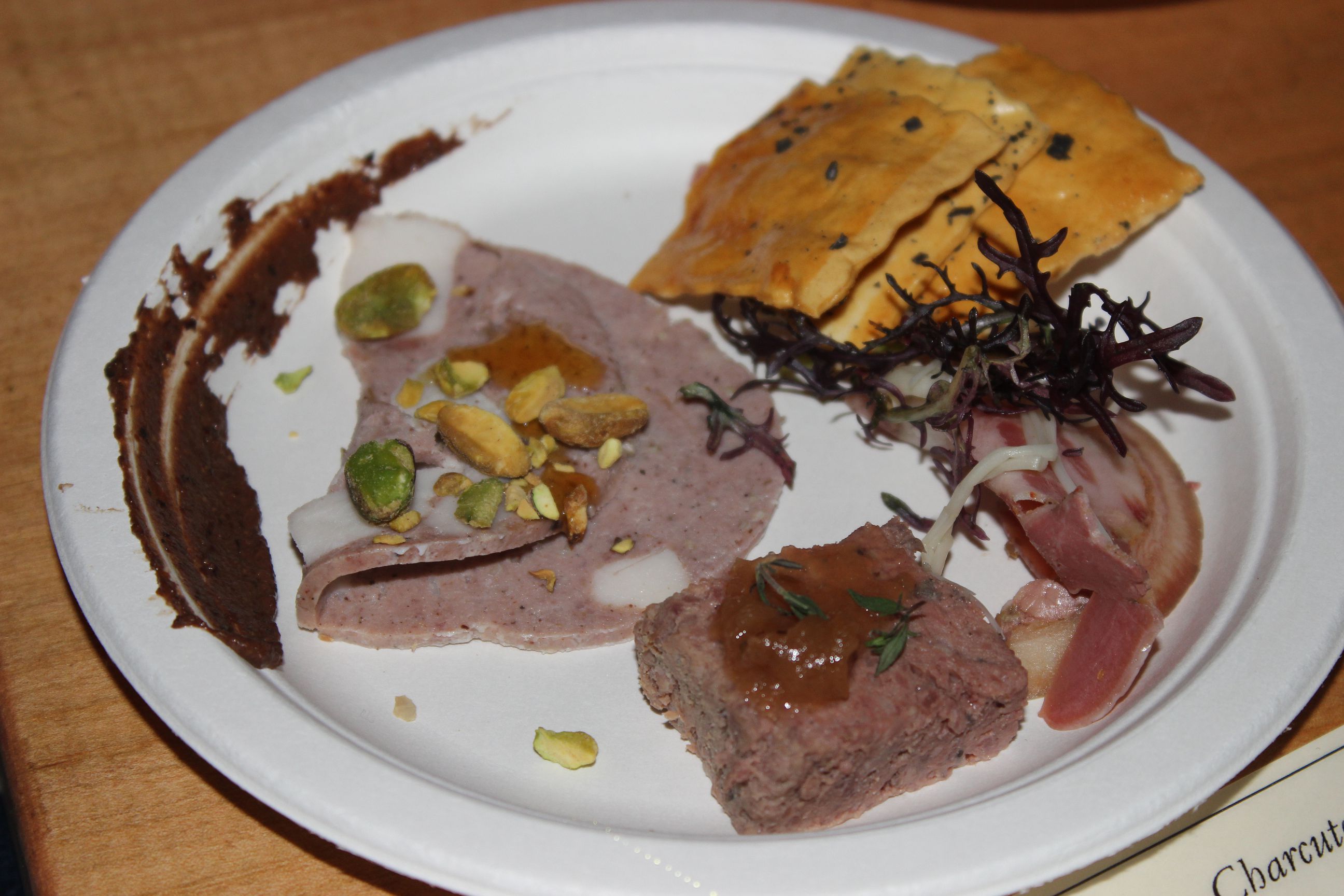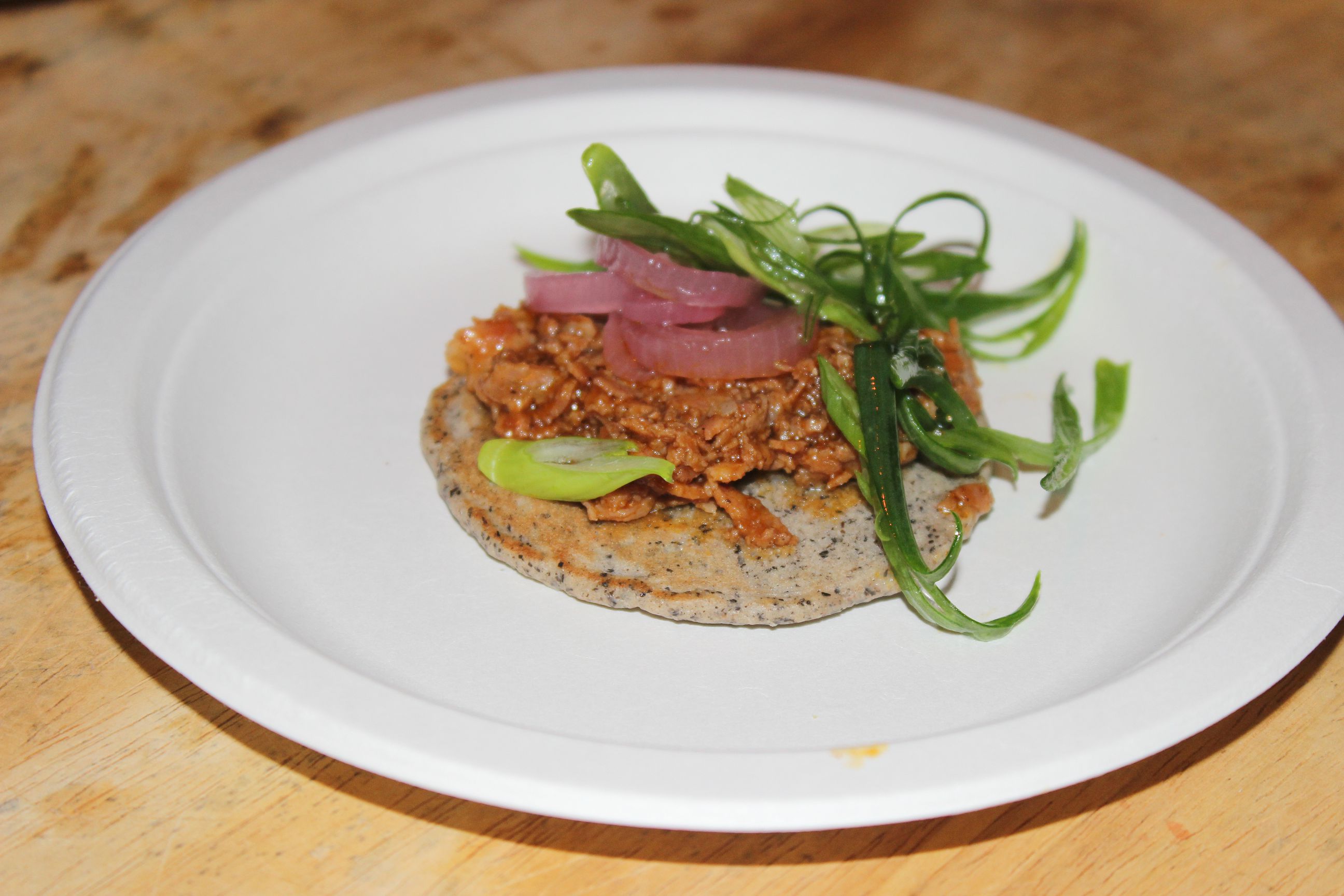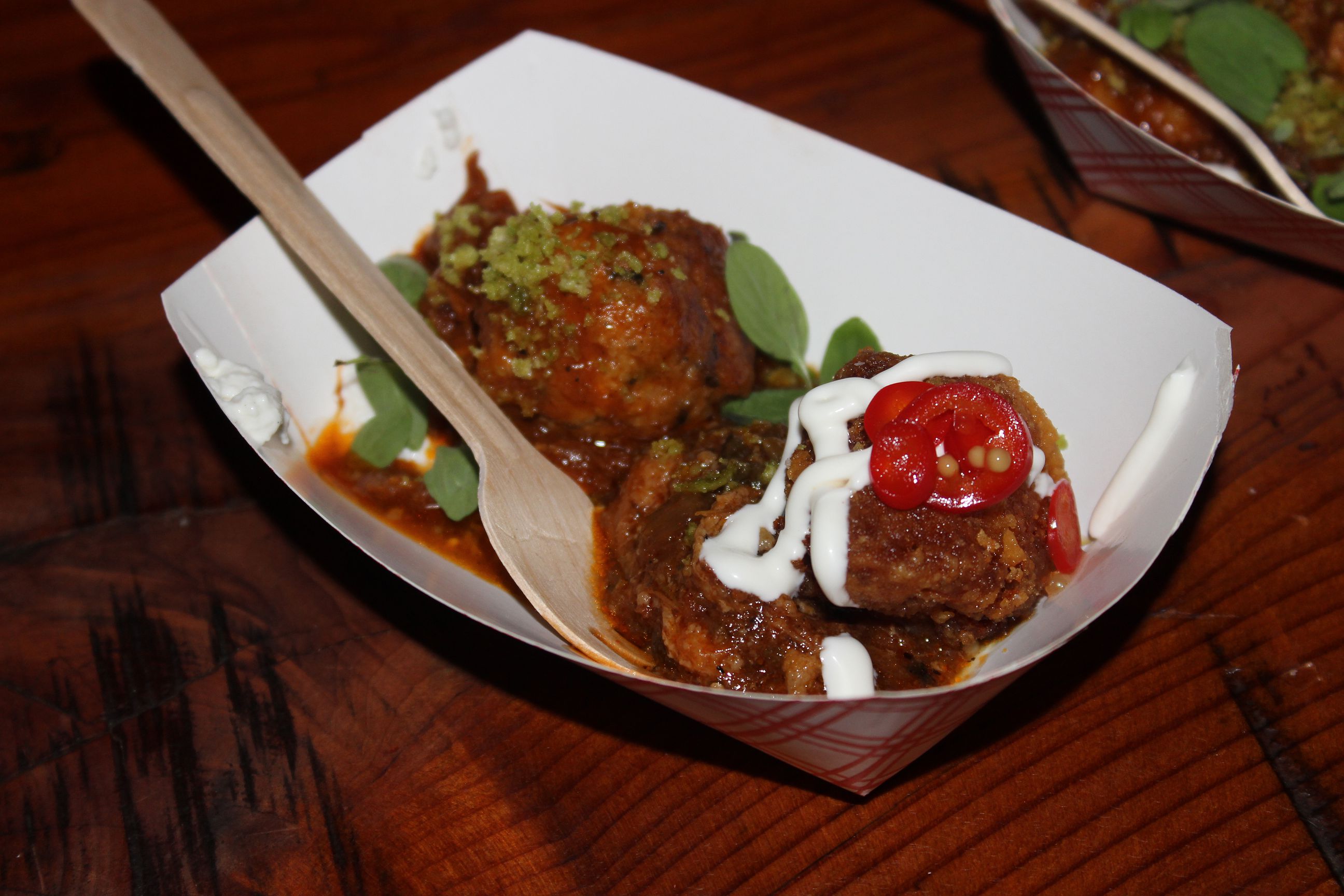 Danny Mena, Hecho En Dumbo: Large Black from Autumn's Harvest Farm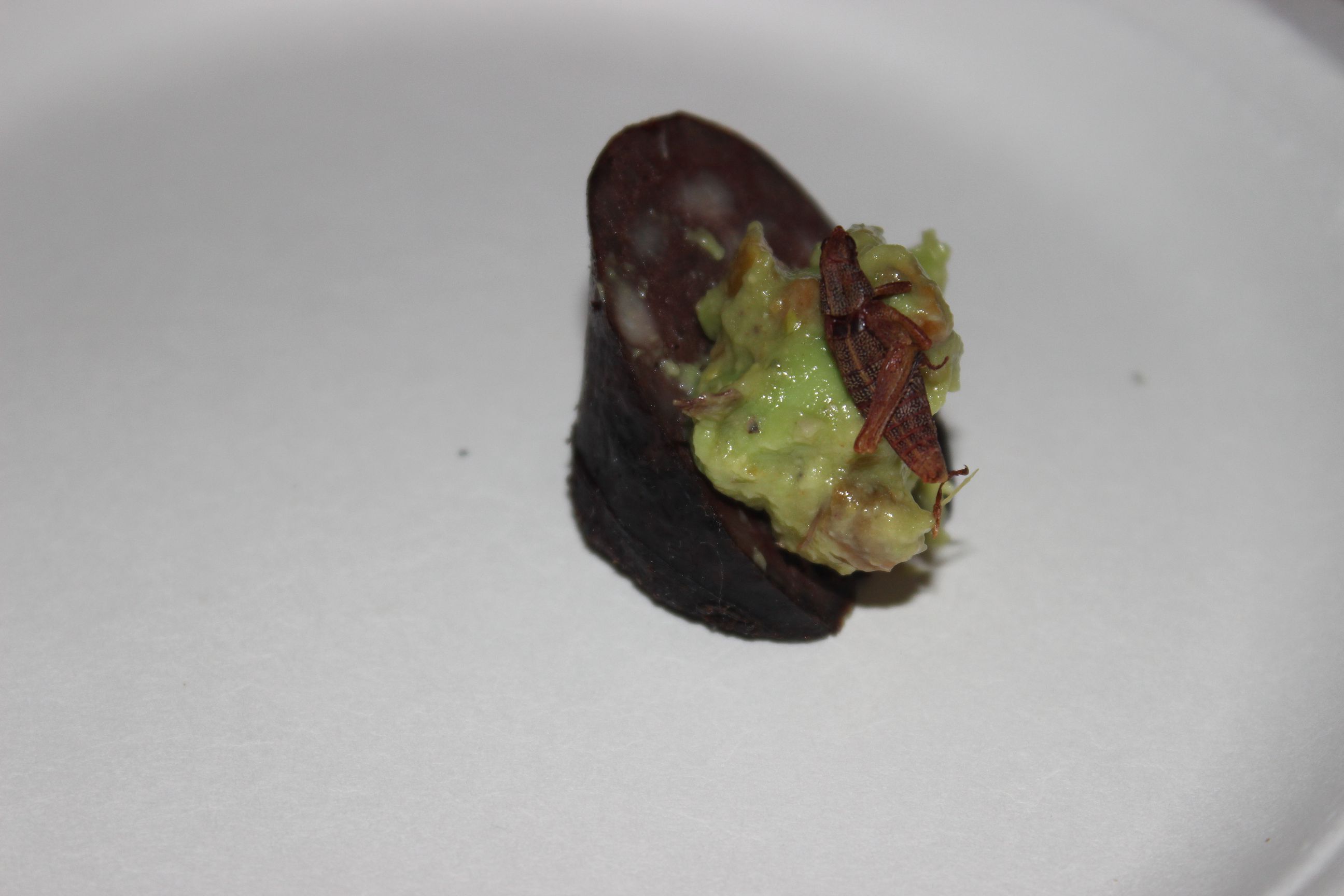 Tartare Bar feat. Creekstone Farms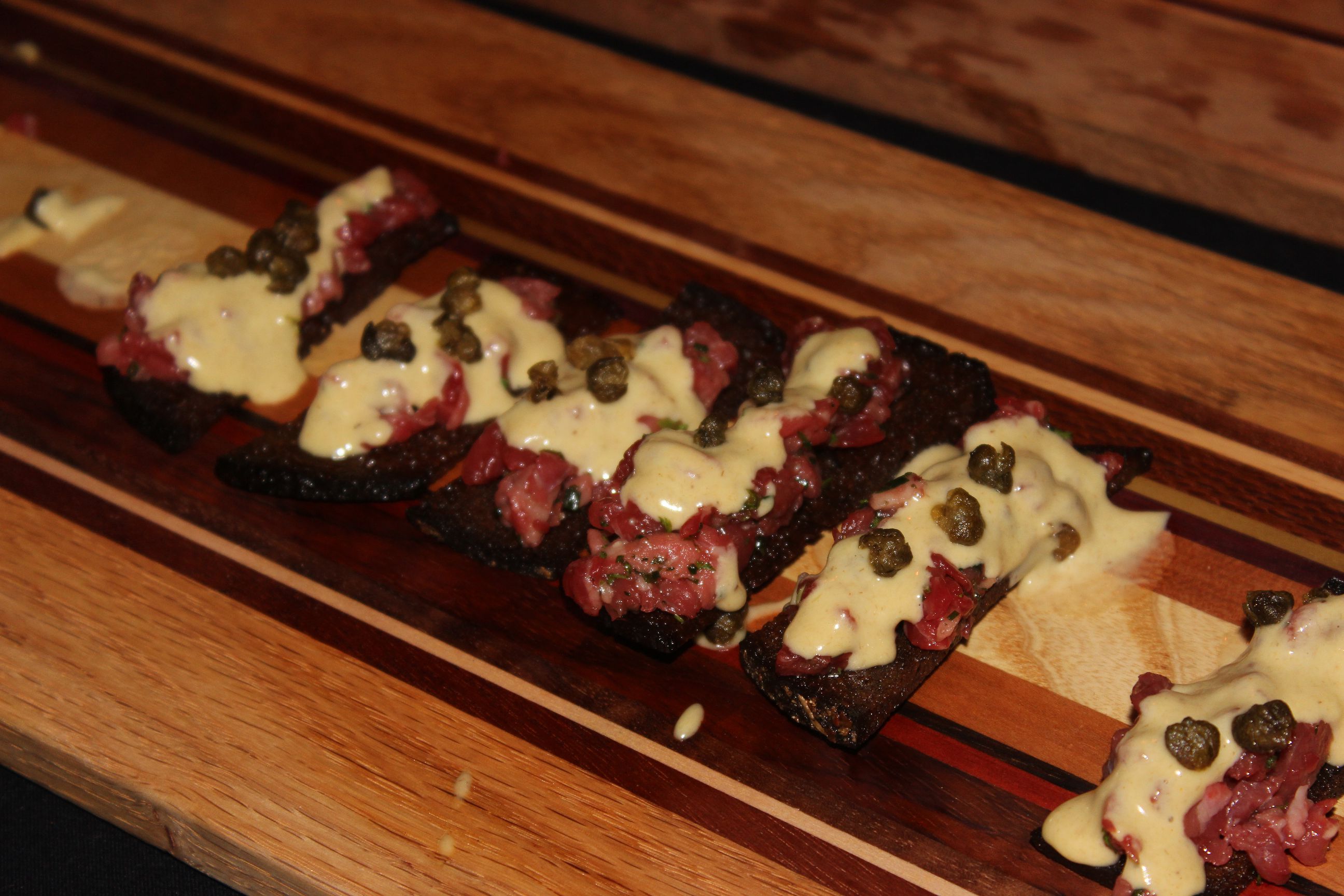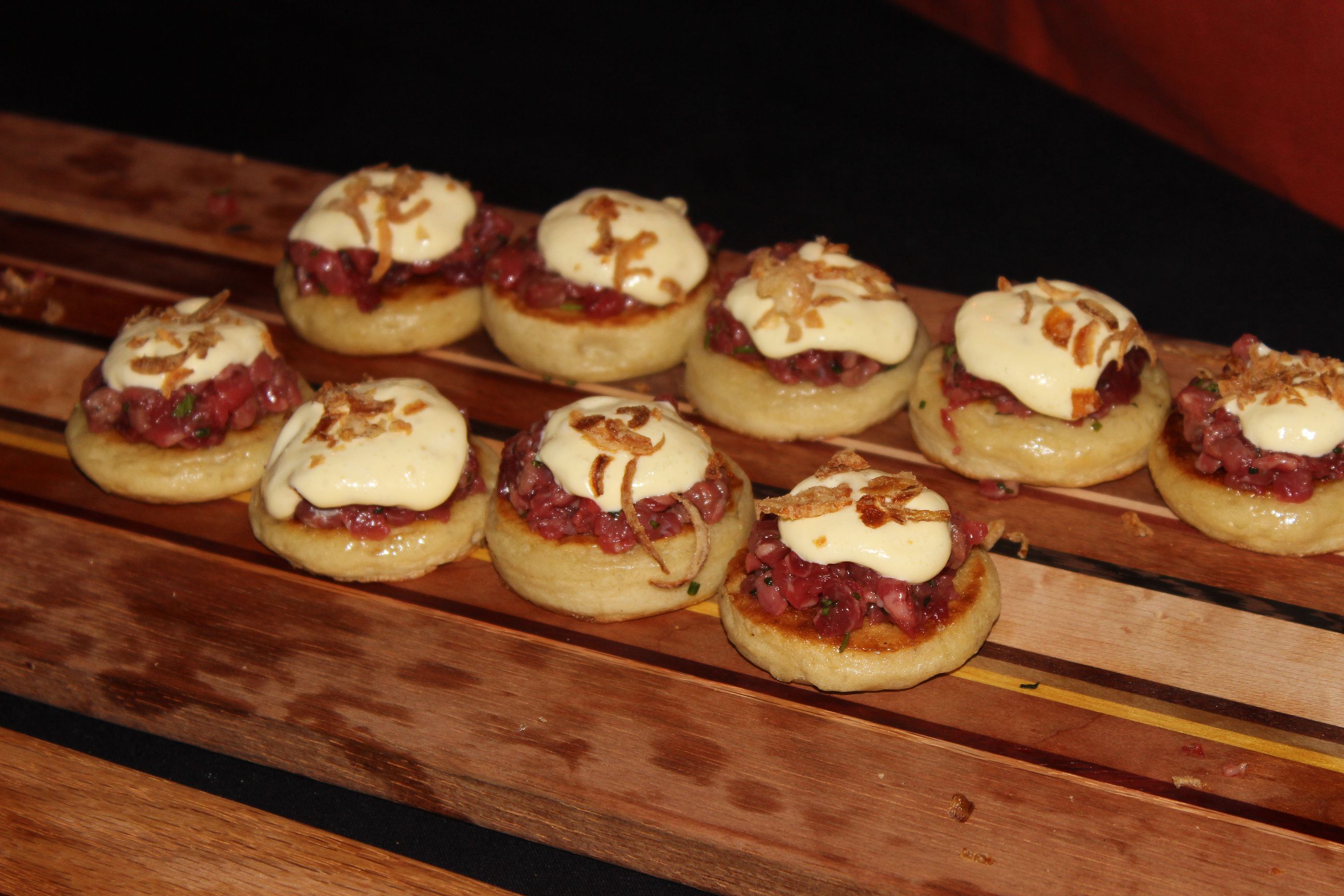 Ramen Bar with Wines of Germany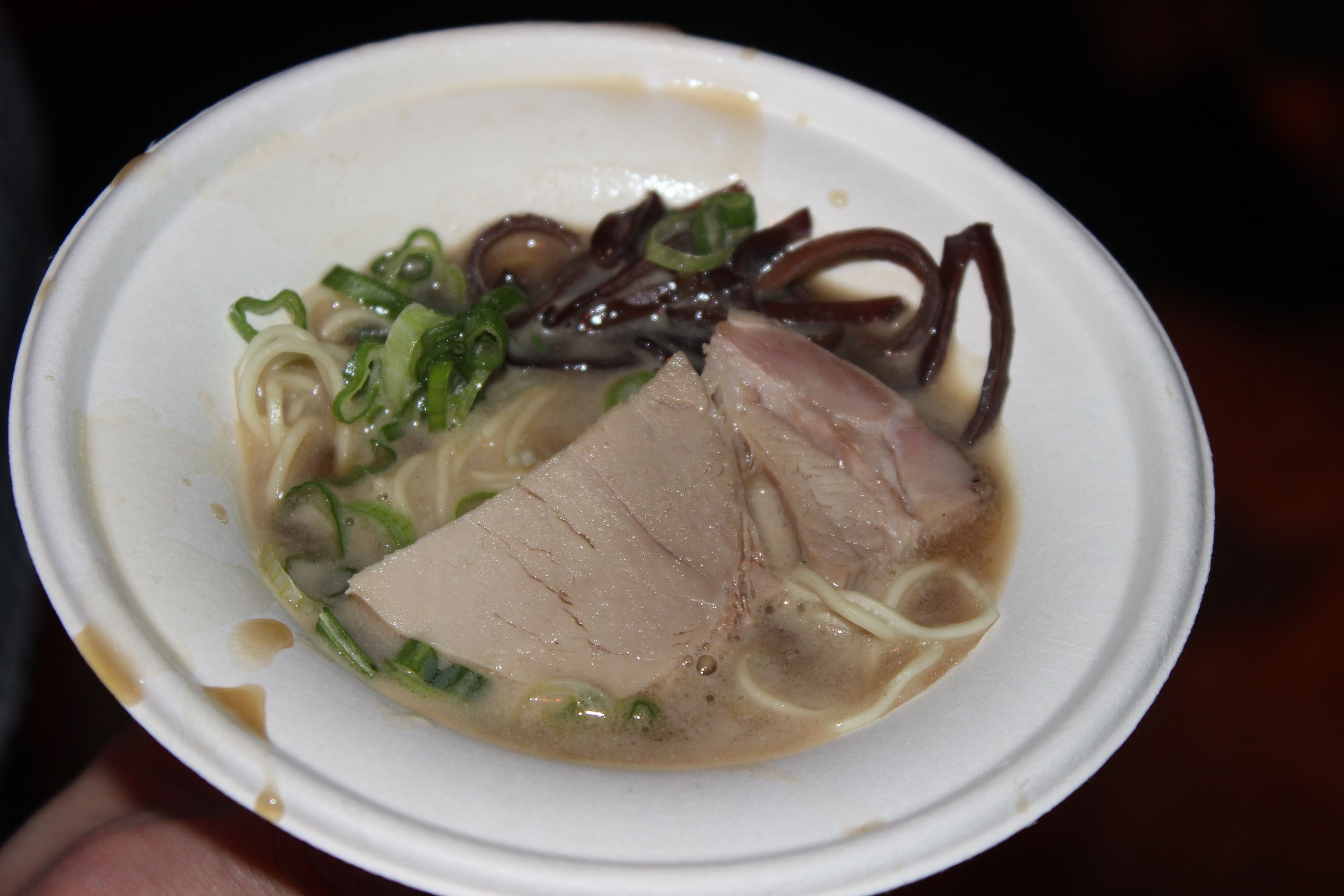 Tim Caspare, Charlie Bird: "Parmigiano-Reggiano Custard, Radicchio, Proscuitto di Parma"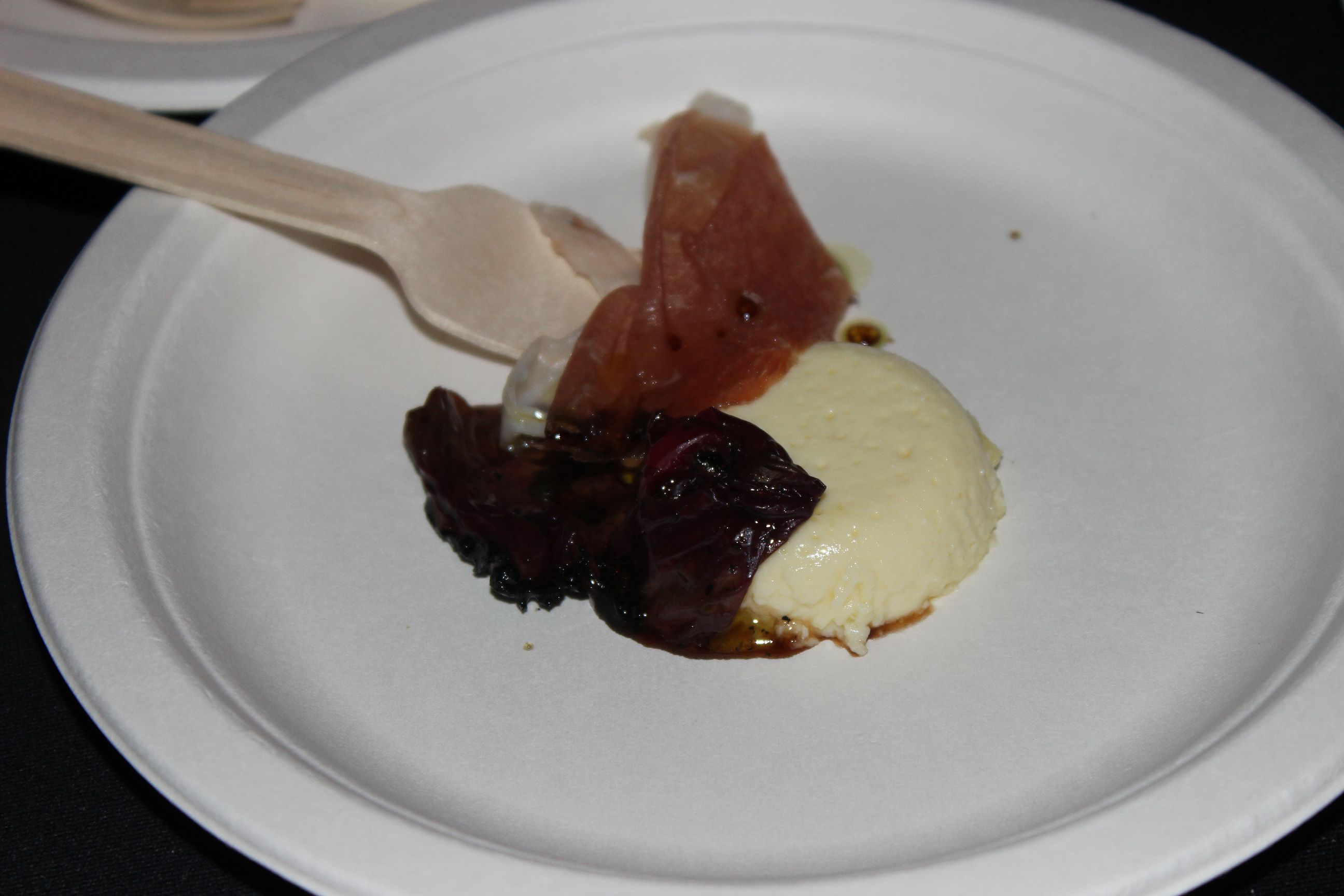 Related Articles
Share
About Author
(1) Reader Comment