Blog: United Tastes of Pasta 2015
Chelsea Market is home to a multitude of culinary styles and influences but Wednesday evening famed Italian Chef Giovanni Rana would welcome competing chefs from around the country into his restaurant- Giovanni Rana Pastificio and Cucina- for a tasting feast dubbed "United Tastes of Pasta." To celebrate October's National Pasta Month, scenesters would parade around the space nibbling on an array of mouthwatering dishes and sipping on tasty wines during a classy two hour affair to champion the evening's finest dish. Proceeds from the evening would benefit the Food Bank For New York City, a nonprofit organization that has been working toward ending hunger in New York for more than thirty years and is closely aligned with food and wine events of similar ilk hosted all over town.
The dimly lit setting was buzzing almost immediately with the smells emanating inside the space rivaling the sight of the beautifully plated dishes being plated as each chef vied for guest attention. Fortunately, the taste of each dish would prove superior to all other senses as chefs and their teams dutifully prepared distinctive food samples using a variety of proteins and fresh ingredients. With stations setup around the surprisingly sizable space manned by eight chefs from around the country, there was plenty of appetizing pasta offerings into which guests would sink their teeth. And as per usual, much of the evening would depend on personal preference.
Seafood would prove to be a particularly popular ingredient on this night- hardly a surprise considering that the team of Michael Scelfo and Clark Frasier (M.C. Spiedo, Boston & M.C. Perkins Cove, Maine) are James Beard Award-winning chefs from the northeast. Utilizing fresh hunks of sautéed Maine lobster meat and some thick slices of roasted pumpkin to add a seasonal affect, the pair's "Cheese Tortelloni with Brown Butter" was an immediate frontrunner for the evening's finest dish. Combatting the use of succulent red lobster would be no easy task for most chefs, but Chef Jody Adams (Rialto, Boston) popped open a Littleneck clam paired with salty bits of pancetta and pomegranate seeds for some additional flavor contrasts to her dish. Beneath the layer of distinctive ingredients, sat a sage covered "Pumpkin Ravioli di Zucca," an exceptionally prepared pasta envelope unleashing a rich and slightly sweet creamy filling on our palates.
Chef Jenn Louis (Lincoln, Sunshine Tavern) traveled all the way from Portland, Oregon just to be a part of the festivities Wednesday evening- and boy were we fortunate that she did. Her hand rolled "Strozzapreti" was doused in a delicious butter reduction and topped with sprinkles of shaved parmesan cheese and sage, yielding a powerful array of flavor from a relatively small sample. With copies of her cookbook "Pasta by Hand" sitting proudly on display, the friendly Chef divided her time between executing her brilliantly prepared dish and chatting casually with excited attendees- their mouths clearly watering in anticipation of being served. The evening's other highlights would include house executive Chef Kevin Garcia's "Baccala Mantecato Girasole" served using a unique caviar mascarpone, Chef Matt Accarrino's (SPQR, San Francisco) "Whole Wheat Pasta Rotolo," an al dente pasta pinwheel wrapped with an urban truffle cheese, the incredibly savory "Mesquite Lumache with Roasted Duck Bolognese" served up by Michael Sclefo (Alden & Harlow, Boston) and of course, Del Posto Chef Mark Ladner's tuna based "Pasta alla Carrettiera Roman Style with Guanciale."
Despite only seven dishes being served, the hearty plates would quickly satisfy the roomful of guests who would spend the latter portion of the evening clinking glasses together and downing copious amounts of delicious Italian wines. A select number of dishes will remain on the Giovanni Rana Pastificio and Cucina menu through New Year's Eve and a $1 from each of those orders will be donated to the Food Bank For New York City. Though choosing a favorite pasta plate on a night where each dish deserved commendation, we found ourselves revisiting Chefs Mark Gaier & Clark Frasier's lobster dish far too many times to keep track of- and as such, that is the ultimate sign of a culinary champion, unable to keep the masses away. The pair of chefs prepared the evening's single best dish at 2015's "United Tastes of Pasta," a memorable evening for both starch-lovers and wine drinkers alike.
- Dave Gendelson
 Food Highlights from 2015′s 'United Tastes of Pasta'

Jody Adams: "Pumpkin Ravioli di Zucca with Woodbury's Littleneck Clams, Pancetta, Sage and Pomegranate"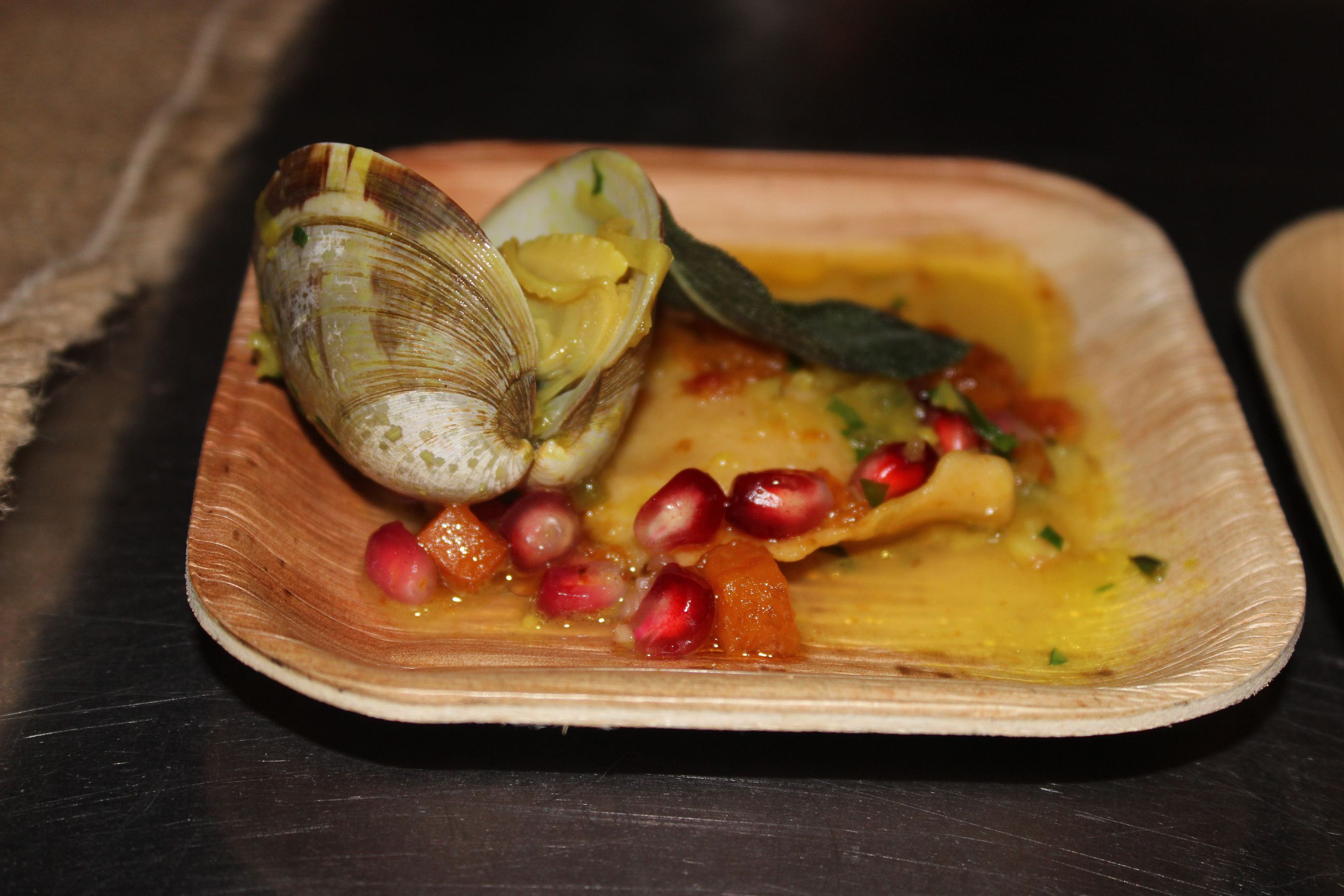 Mark Gaier & Clark Fasier: "Cheese Tortelloni with Brown Butter Sauteed Maine Lobster and Roasted Pumpkin"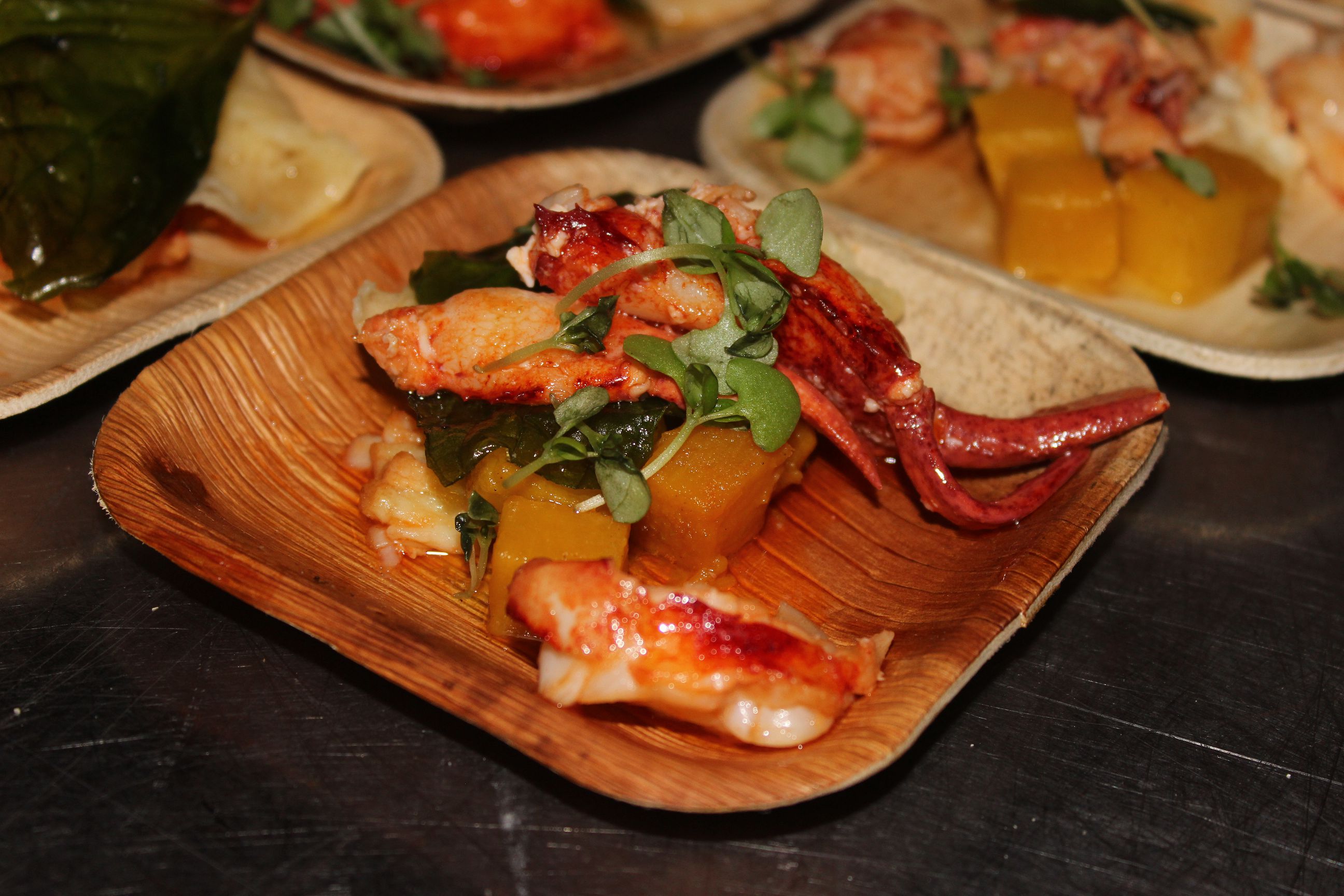 Michael Sclefo: "Mesquite Lumache with Roasted Duck Bolognese, Buttermilk Crema and Duck Skin Gremolata"

Matt Accarrino: "Whole Wheat Pasta Rotolo with Urbani Truffle Fonduta"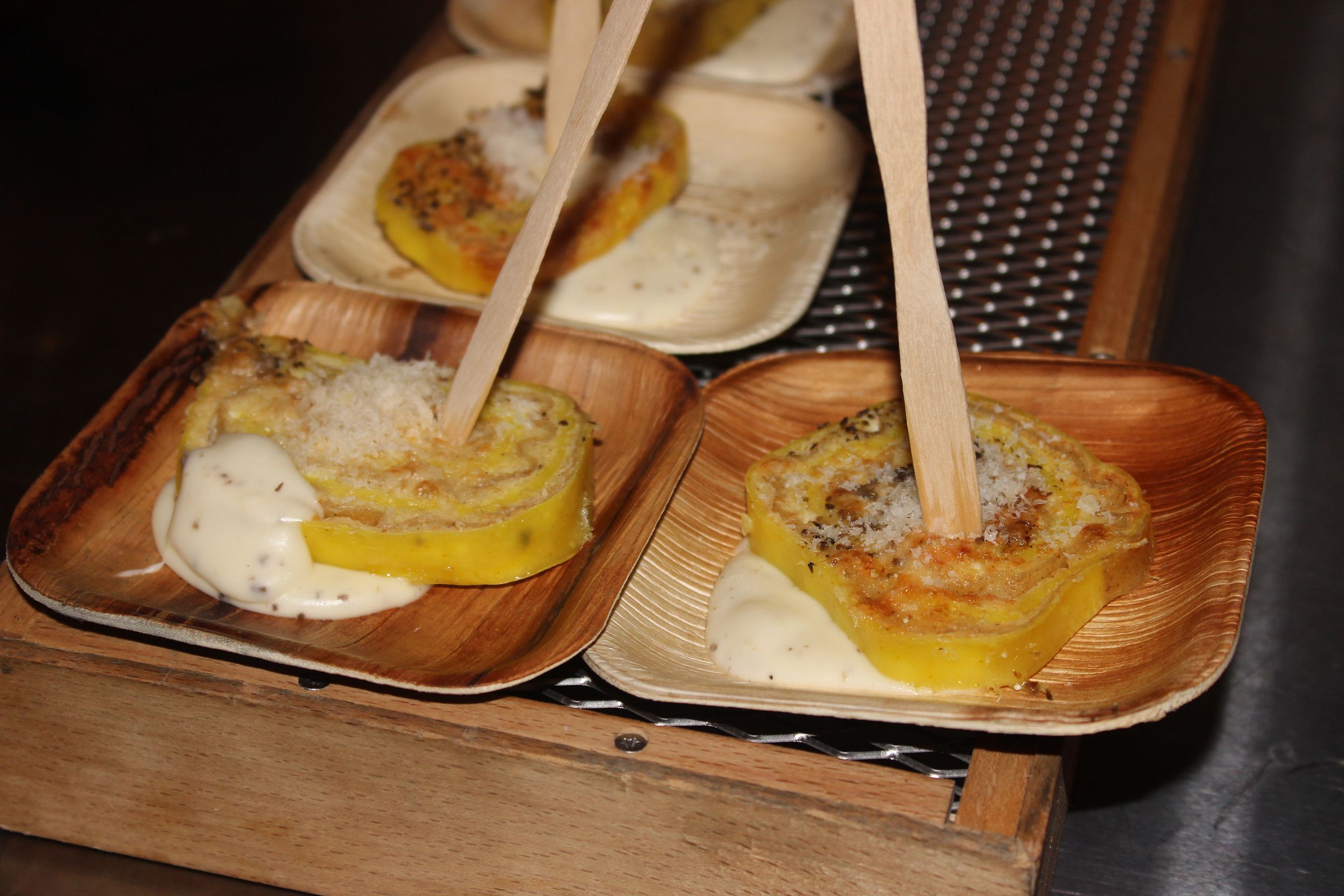 Kevin Garcia: "Baccala Mantecato Girasole, Osetra Caviar Mascarpone"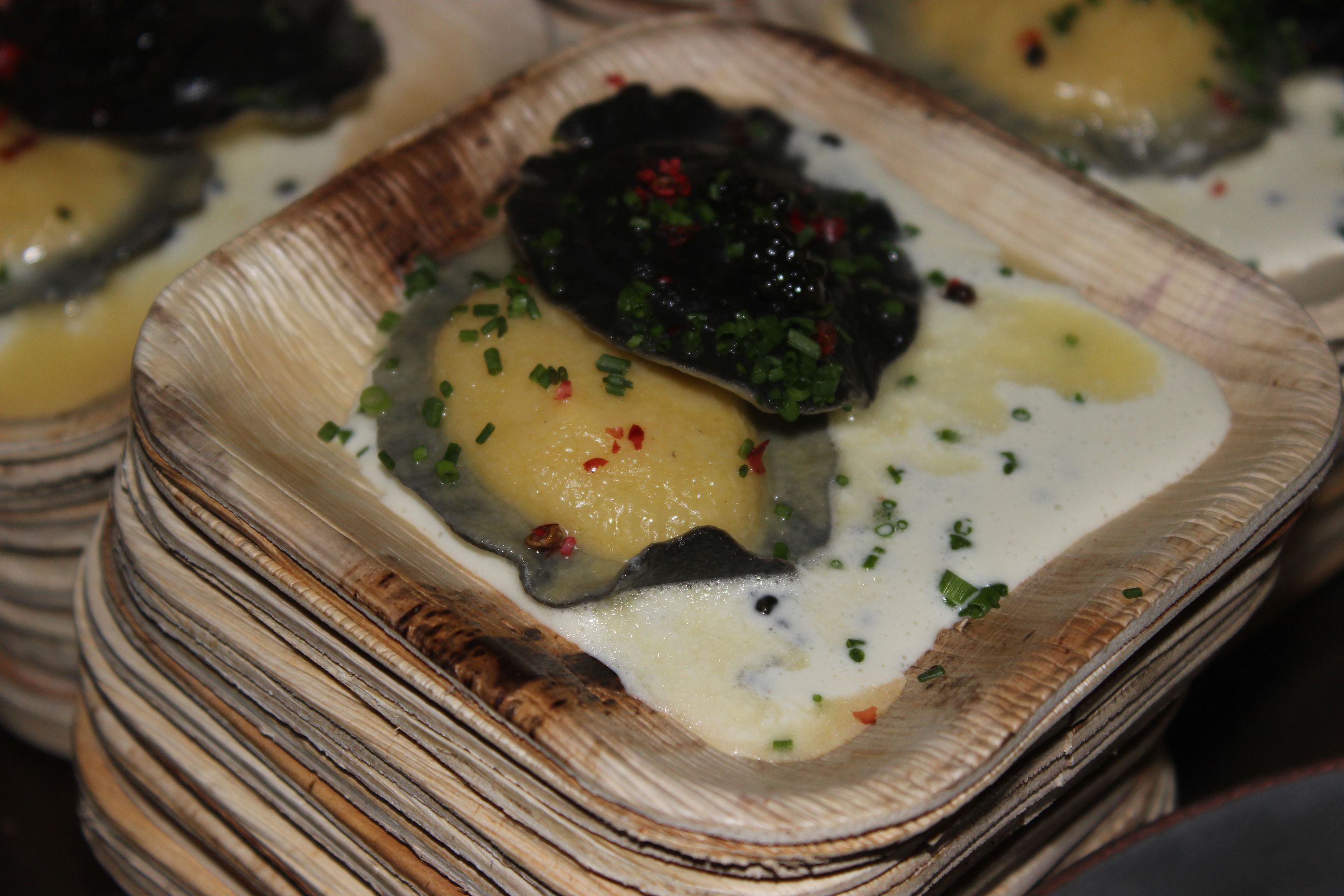 Jenn Louis: "Strozzapreti with Sage and Butter"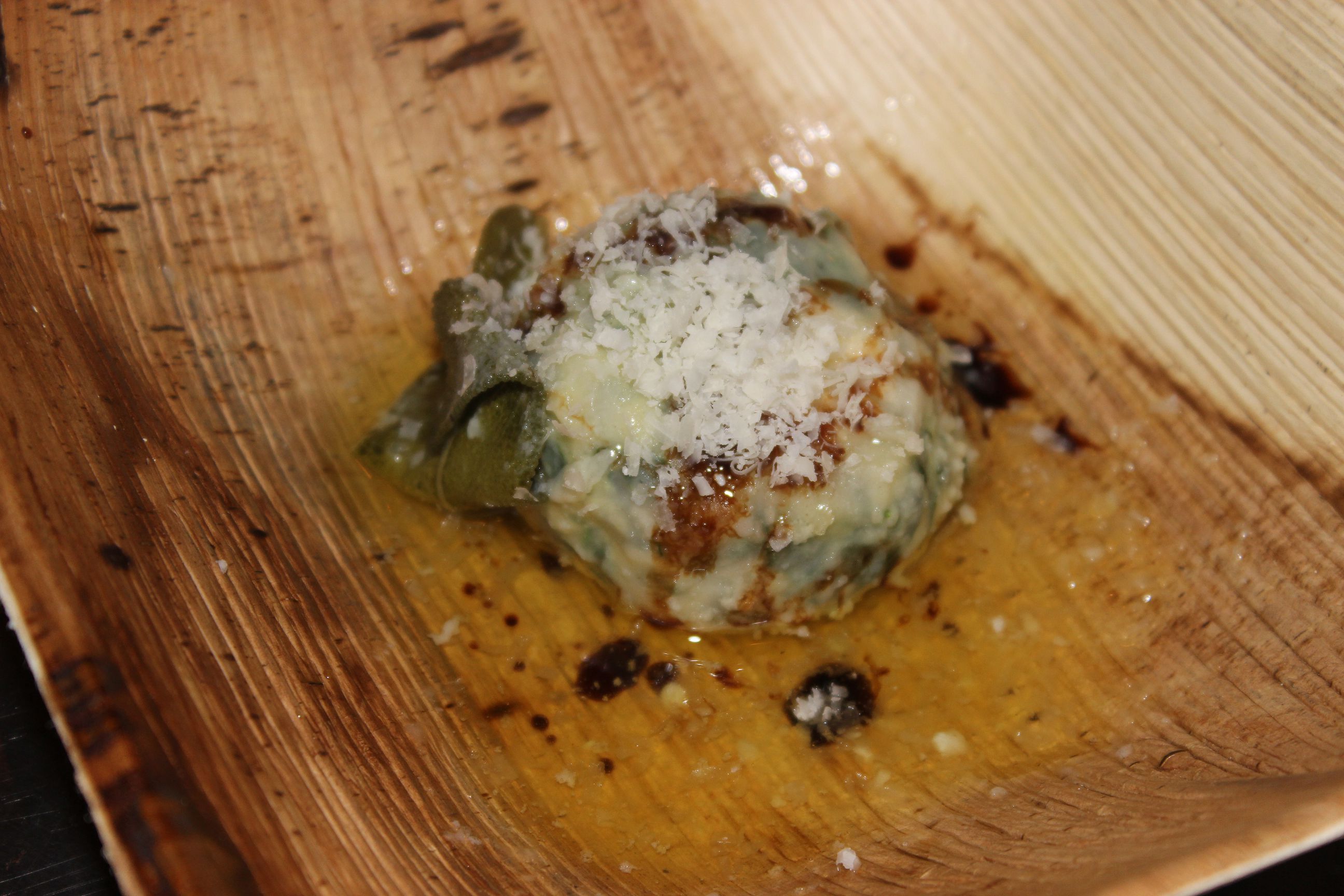 Mark Ladner: "Pasta alla Carrettiera Roman Style with Guanciale, Porcini and Tuna"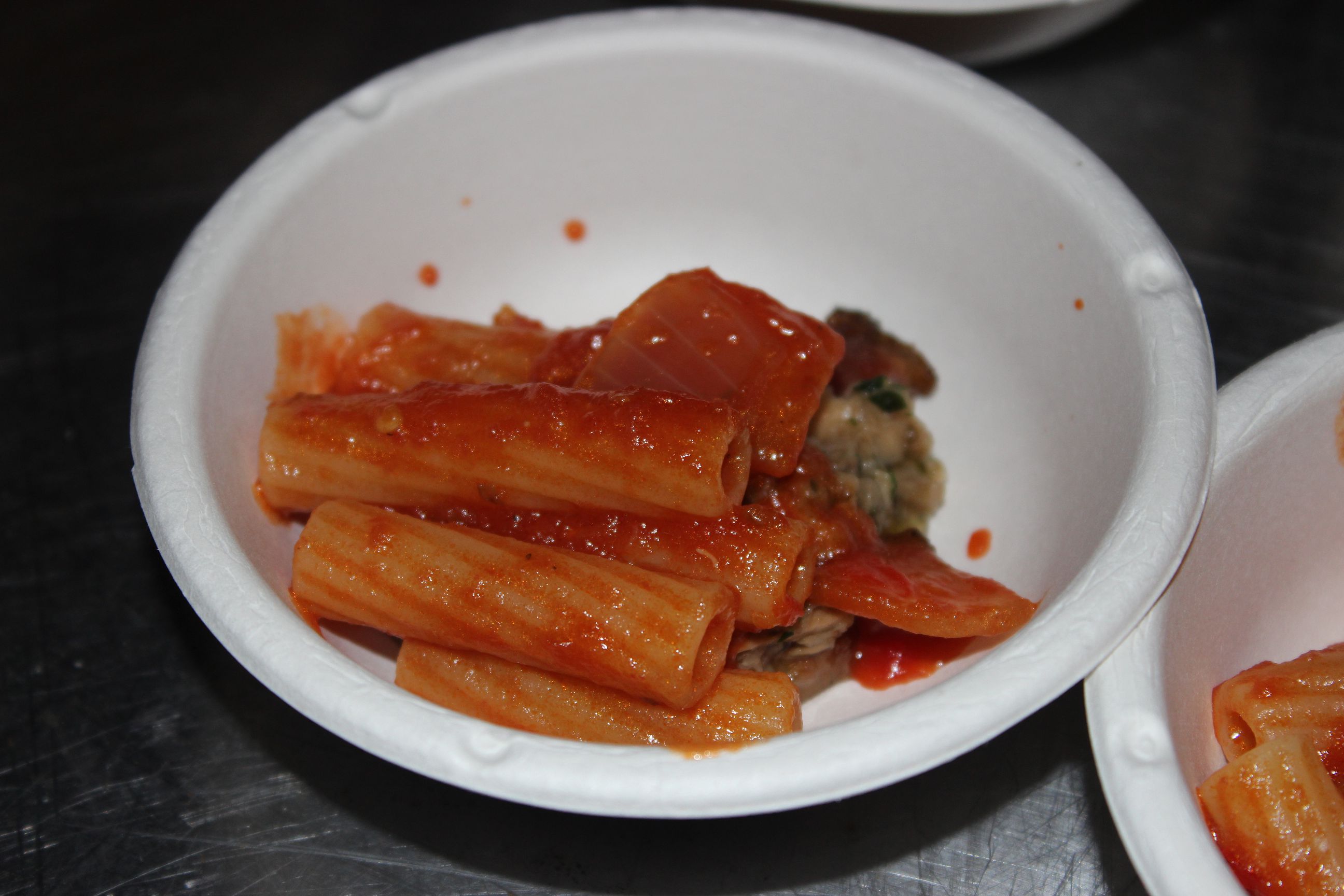 Related Articles
Share
About Author
(1) Reader Comment