Blog: Thrillist's Empire Oyster 2015
Whether large or small, garnished or served freshly shucked, there's something remarkably satisfying about slurping down an oyster. With that in mind, Thrillist would tap some of New York City's best known restaurants and nearly a dozen different local varieties of east coast oysters for an afternoon that pitted delicious tastings with friendly competition. Saturday, Chelsea's picturesque space called The Waterfront would host 2015′s "Empire Oyster" where hundreds of hungry guests would file into a modern and unique venue, welcomed by a live house band, an endless supply of beer and bubbly and the ability to slurp an unlimited amount of distinctive and succulent oysters.
Bottles of Cooks' Champagne were being poured and handed out shortly after the day's 1pm start time, where plastic flutes were just a momentary nuisance as eventgoers shuffled their hands around to slurp oysters with one of them and slug down some refreshing sips with the other. Oysters are seemingly a fairly basic dish in that you wouldn't expect there to be such innovative ways to cook with them- but that's where some of New York's most creative culinary minds come in. Though we certainly enjoyed parading from table to table and dousing each juicy Shinnecock Nation or Fisher's Island oyster with fresh mignonettte and a squeeze of lemon, the most interesting part of the afternoon was tasting some of the more inspired ways that each City chef would utilize oysters in preparing an inventive dish.
Fittingly, some of the afternoon's most sought after offerings were prepared in chowder form. First, The Fillmore Room served a delectable "Oyster Newburg," a warm, one-shot sample that surrounded a sole oyster in a lobster broth with sherry, cream and tomatoes. Collectively the dish was both complex and entirely hearty- similar to the savory "Blue Point Oyster Chowder" that we'd indulge upon more than once courtesy of The Liberty NYC. Thick white broth would soak a surrounding assortment of carrots, onions and meaty oysters, garnished by garlic and oregano, the finished product of which left us longing for the cold weather months. Meanwhile, recently opened Lupulo which has been garnering quite a bit of buzz for their modern take on Portuguese fare in Chelsea led us to their highly anticipated and well-balanced "Island Creek Oyster Cru." Topped with some gelatinous salmon roe and delicious uni, the creamy flavor profile added a deliciously novel element to the briny and tasty New England oyster.
In between slurping down some fresh "South American Oyster Ceviche" from The Leadbelly and an excellent "Pomegranate Yuzu Chili Germolata" from the team at the West Village's Swine, we jumped aboard the 'Michelada' line where a mixologist was crafting delicious tomato juice and Modelo Especial cocktails for the masses. Prepared with a deliciously salted rim, the drink was neither overly spicy nor overly boozy served as a suitable alternative to the limitless cans of Mexican beer being doled out around the space. Generally speaking we're normally oyster traditionalists. Give us a dollop of cocktail sauce and an oyster on the half shell and we're typically satisfied. But the addition of items like kimchi on Soju Haus' "Oyster Salad" or tapioca to Blue Water Grill's "Oysters on the Half Shell" gave us a different perspective on the use of oysters as a protein to be complemented by an assortment of ingredients rather than something that needs to be enjoyed on its own.
As the day progressed and we alternated between ice cold beers and Champagne pours, we made sure to quickly devour some "Beer Battered Fried Oysters" courtesy of Greenwich Project as well as some Harvest Moon and Peconic Gold oysters- perhaps the most full flavored amongst all of those that we sampled during the day.  We joined some other festive revelers by dancing around in front of the house band, posing for some photos with the beautiful models Modelo had working on hand during the day and filling our bellies with nearly two dozen styles of oysters.  Thrillist seems to have a knack for hosting some particularly fun parties inside of unique settings and Saturday's "Empire Oyster" was yet another prime example of the New York City lifestyle site doing what it does best- creating a reasonably priced affair where the everyday New Yorker can wine and dine like a real socialite.
- Dave Gendelson

 Food Highlights from Thrillist's 2015 'Empire Oyster'

The Liberty NYC: "Blue Point Oyster Chowder"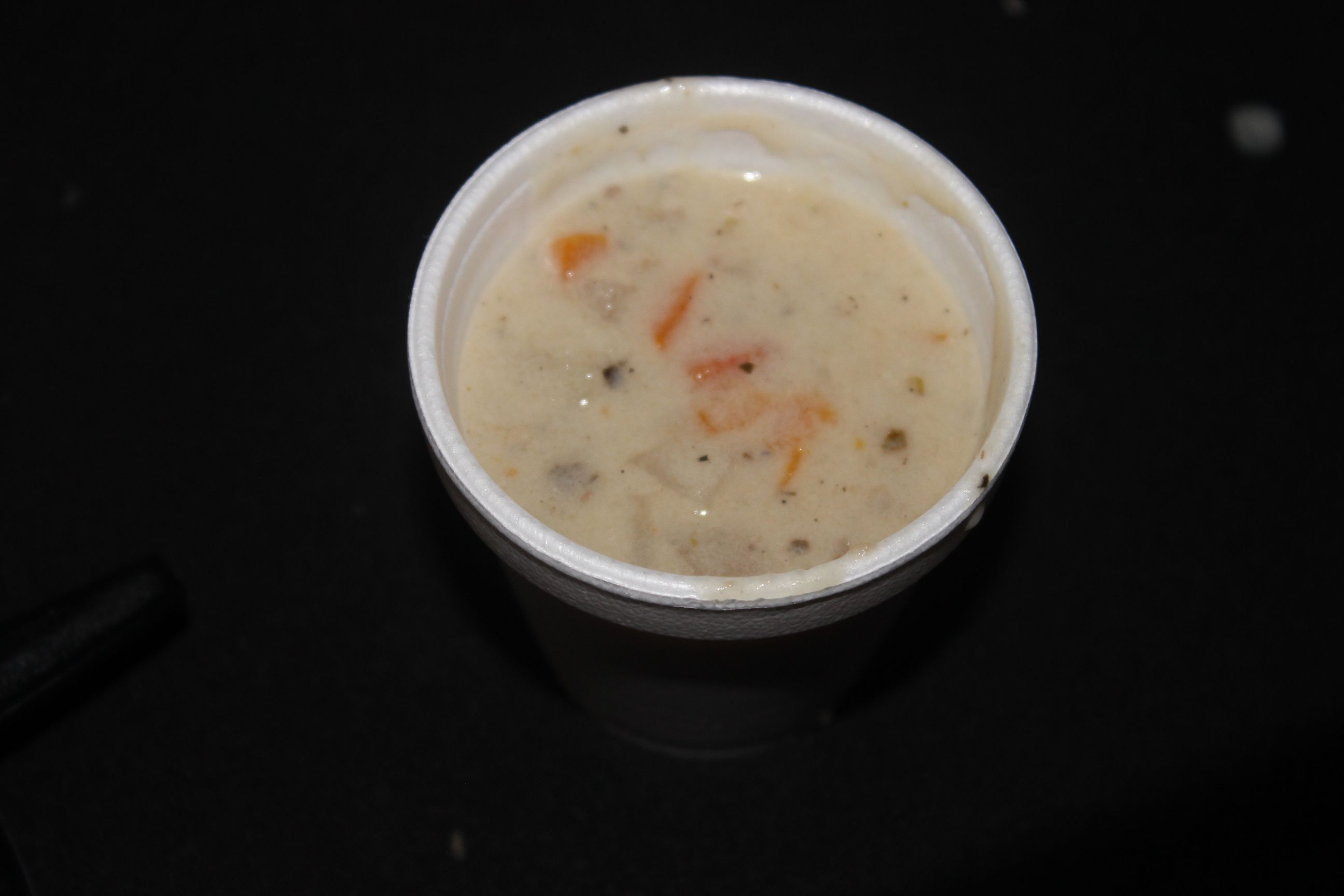 Soju Haus: "Oyster Salad"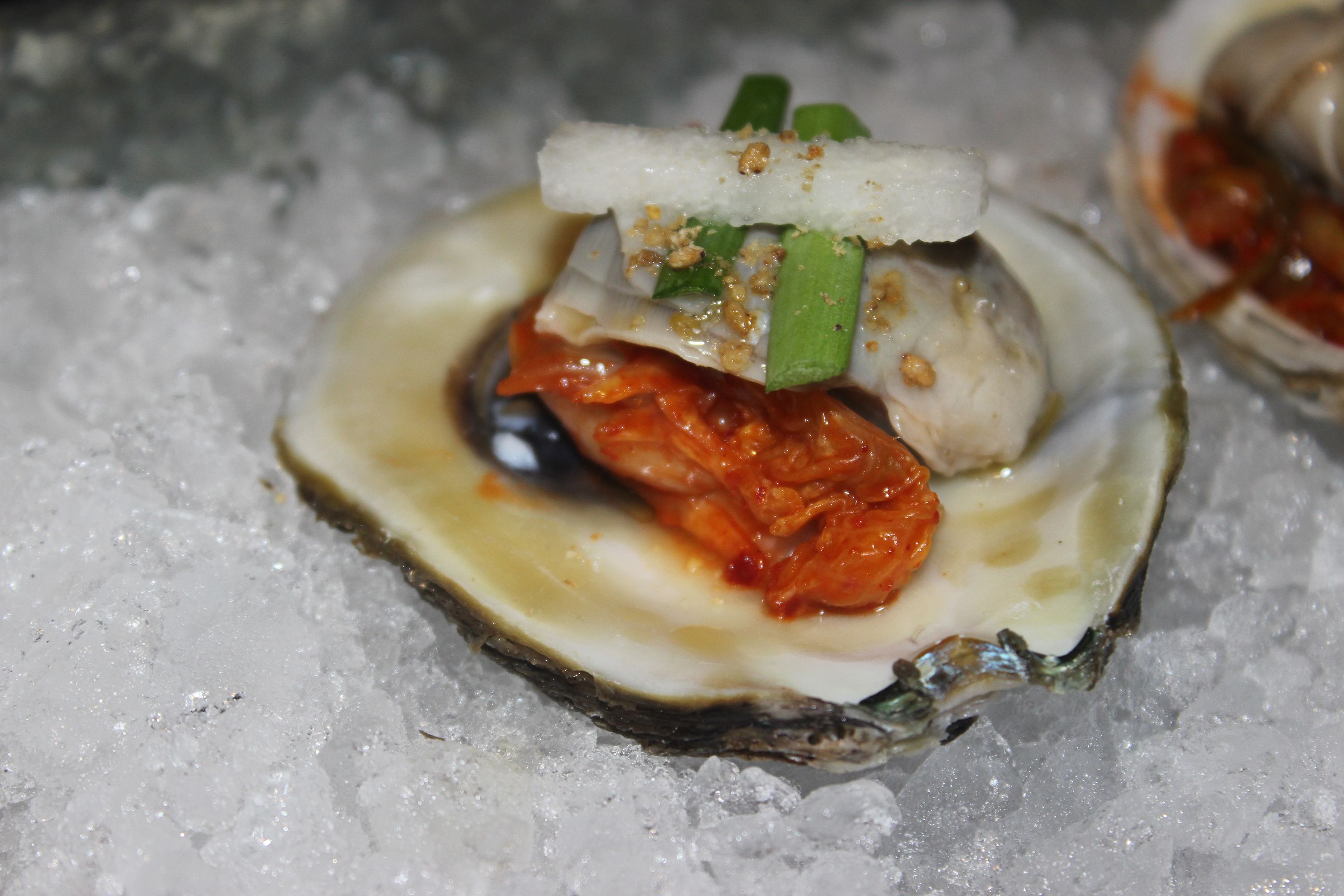 Blue Water Grill: "Oysters on the Half Shell"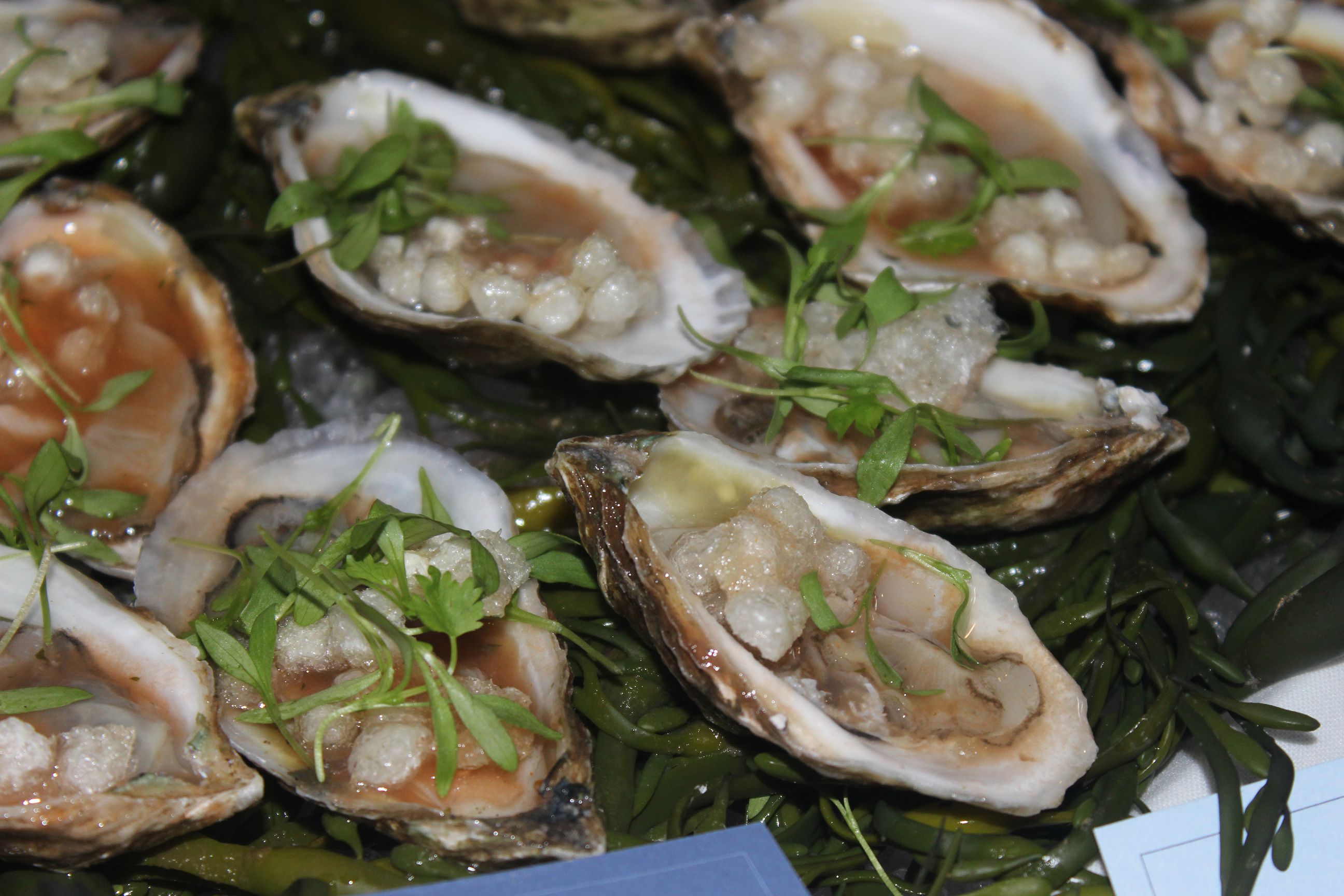 The Fillmore Room: "Oyster Newburg"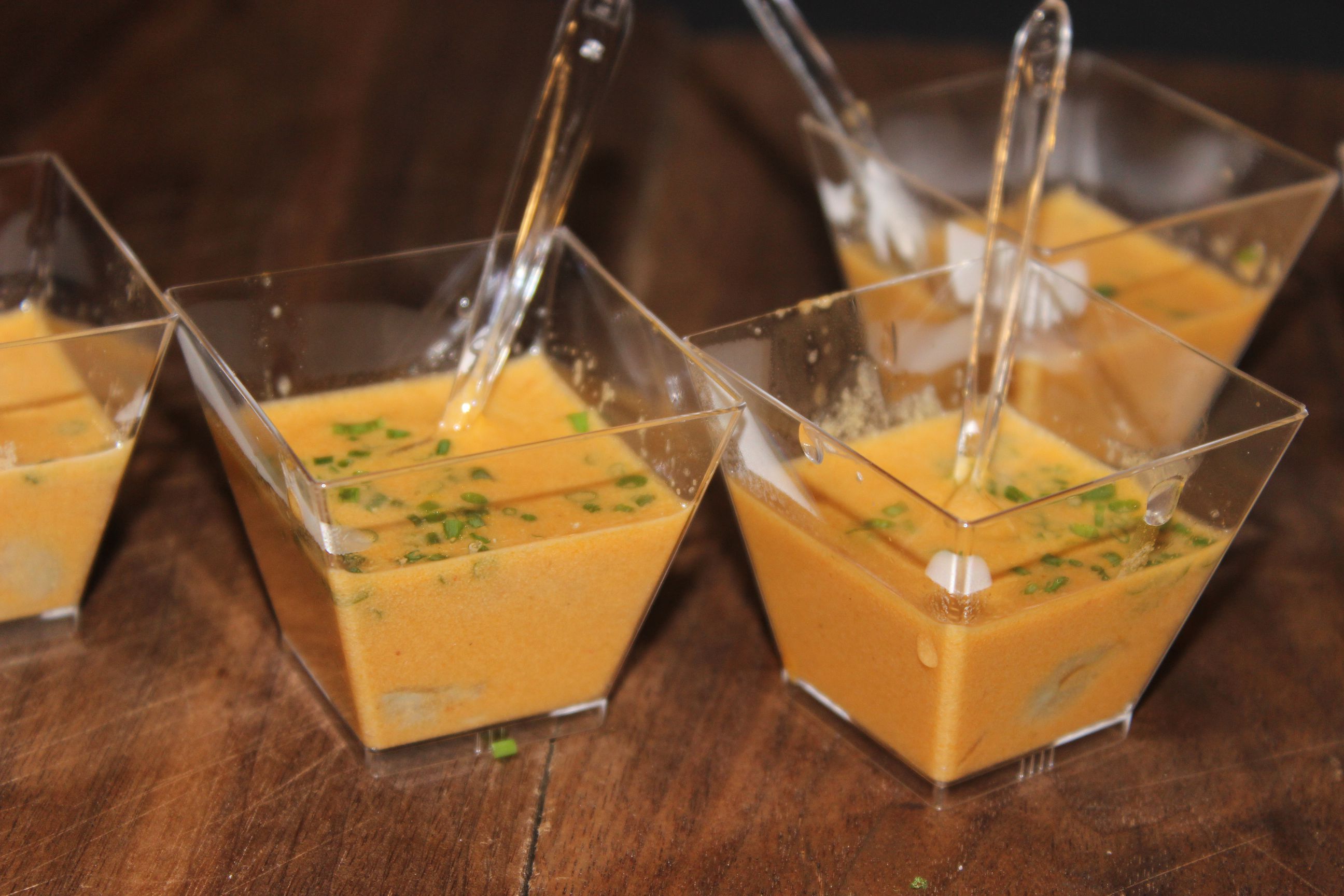 Greenwich Project: "Beer Battered Fried Oyster"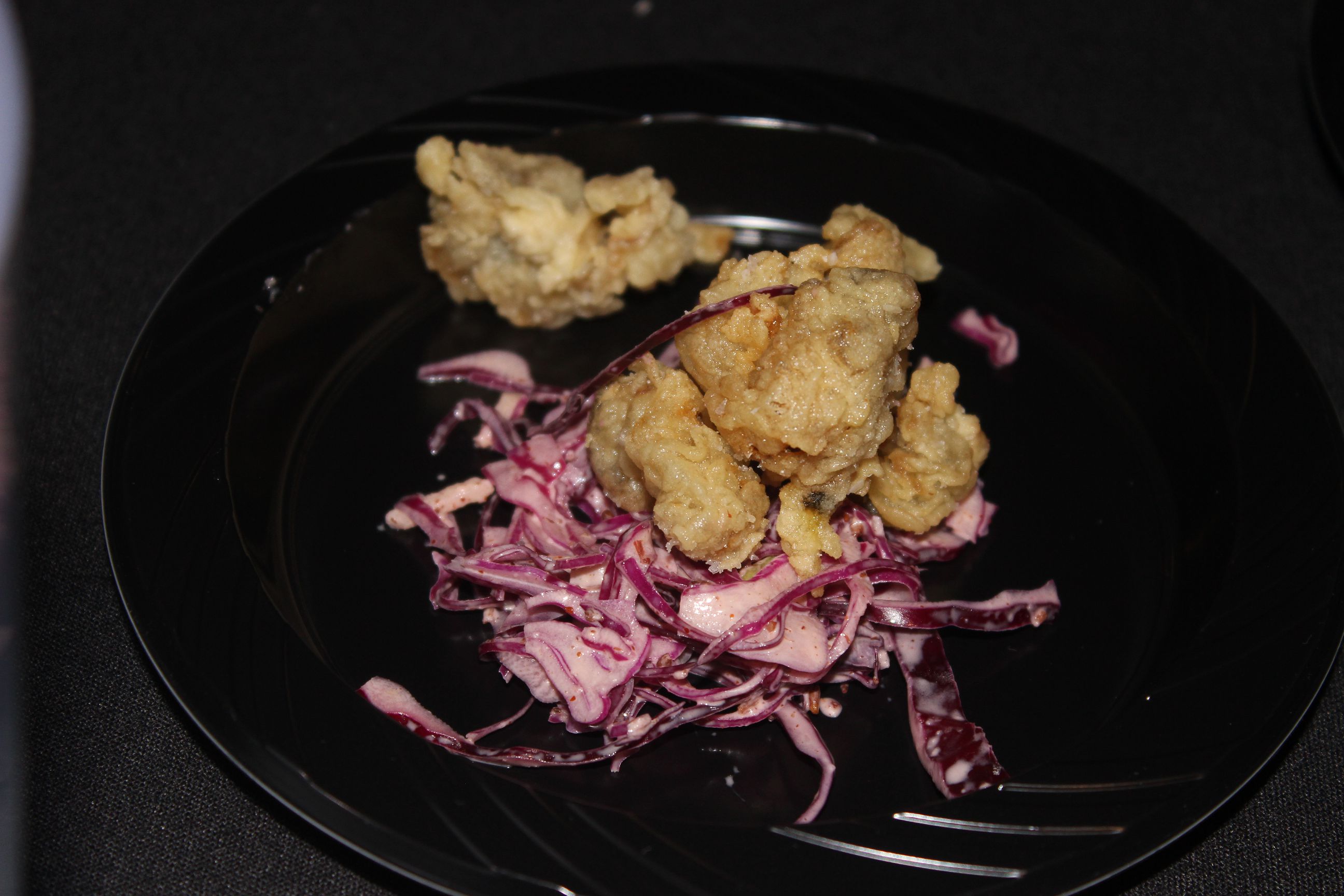 Swine: "Pomegranate Yuzu Chili Germolata"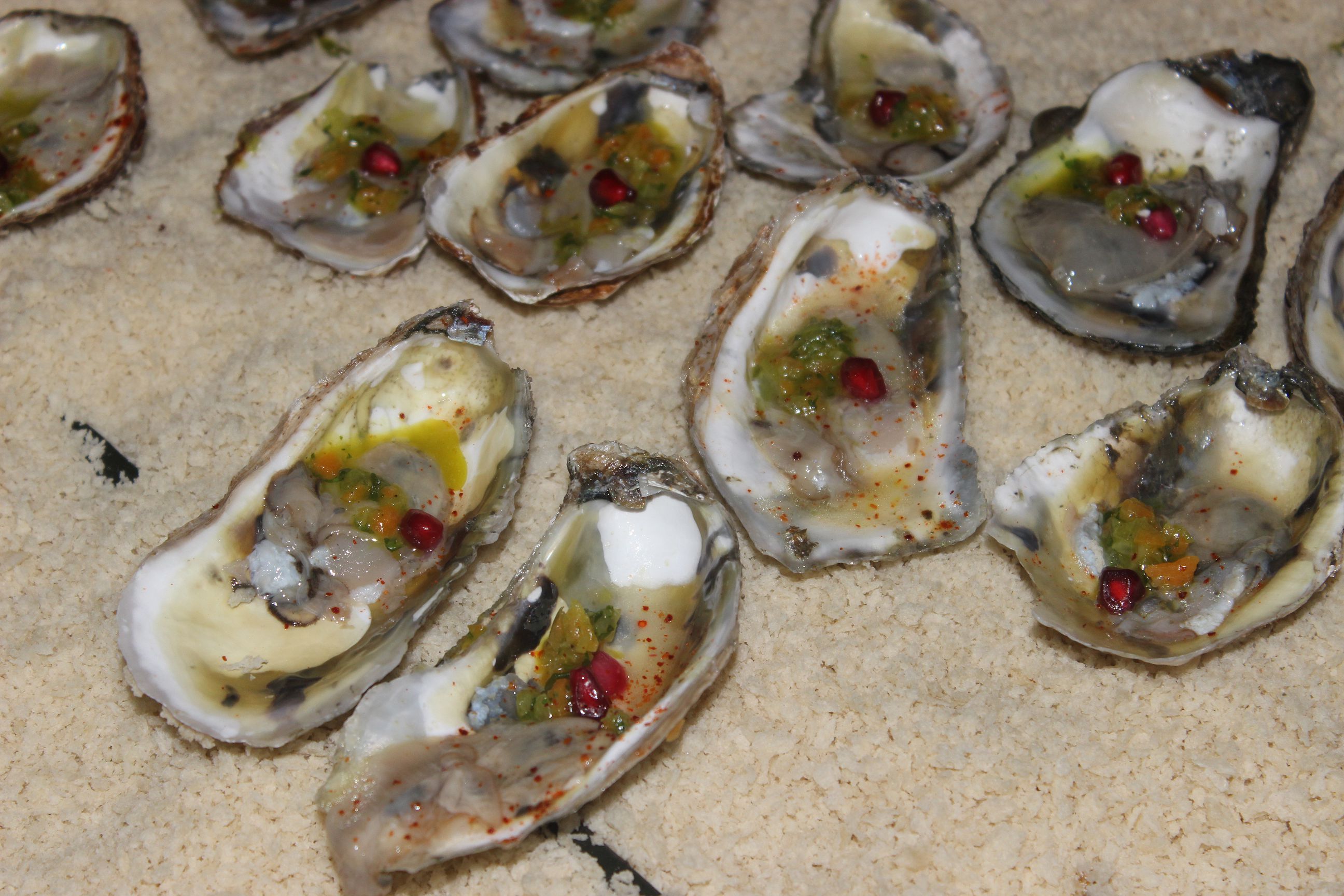 Lupulo: "Island Creek Oyster Cru"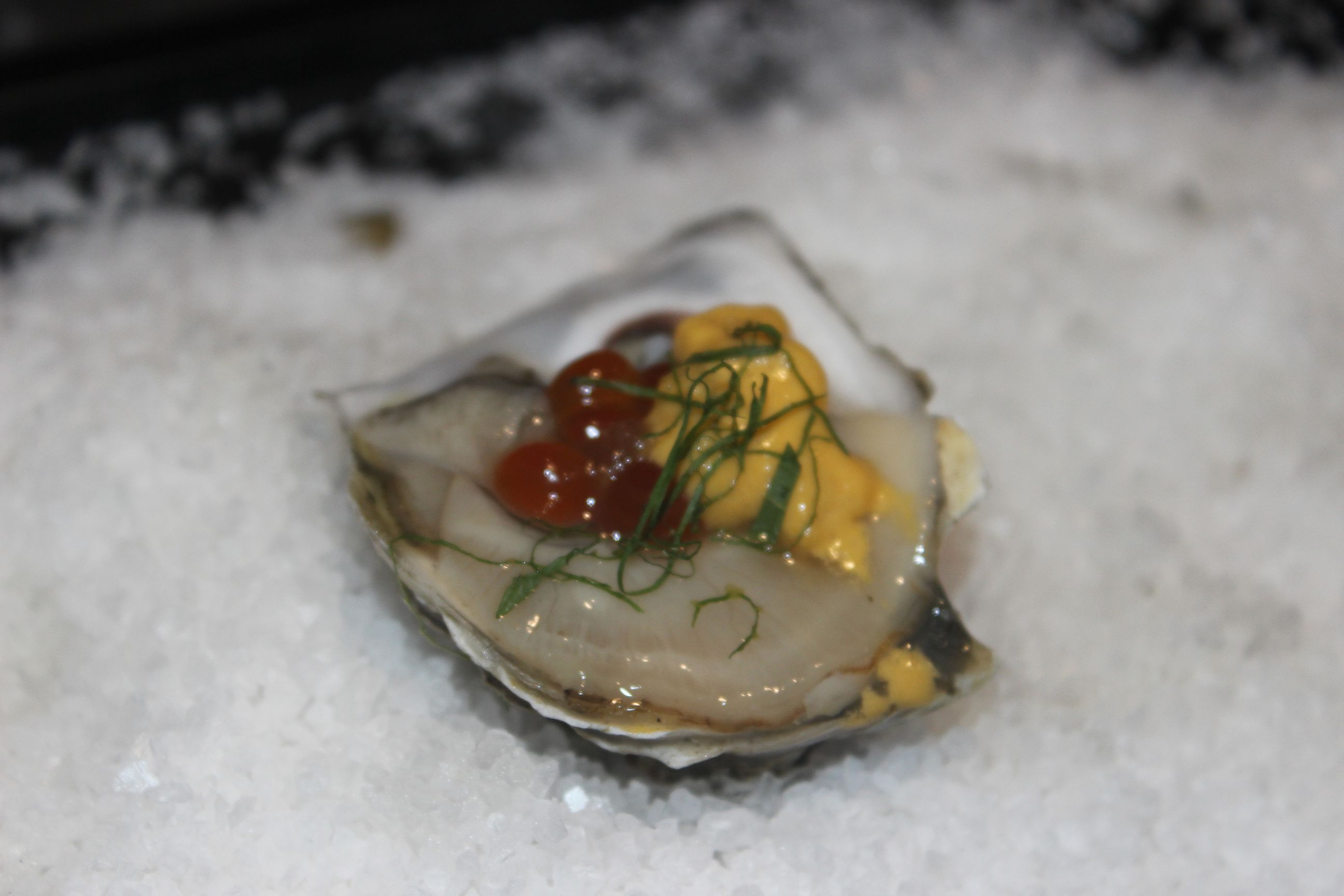 Bara: "Montauk Pearl Oysters"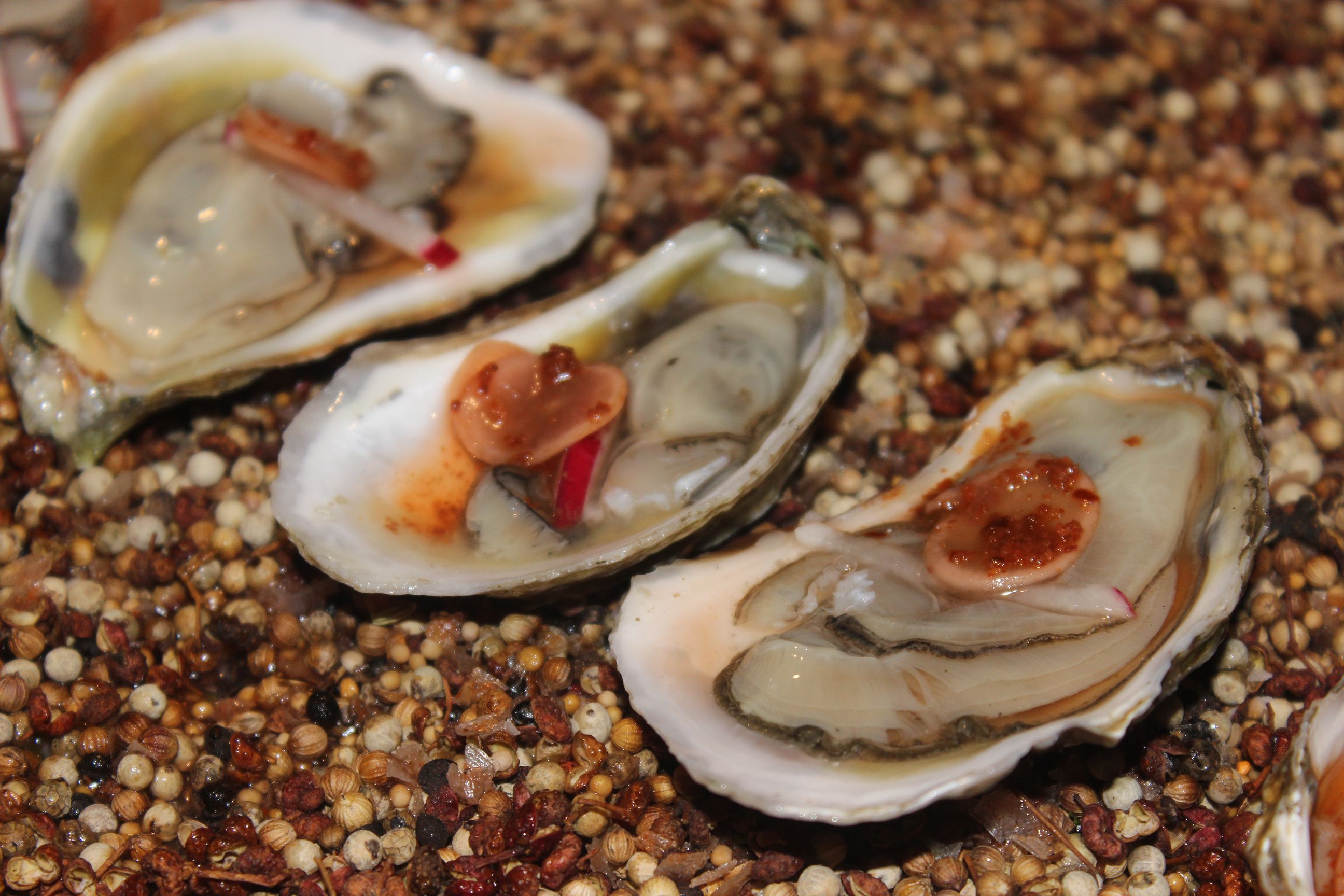 Leadbelly: "South American Oyster Ceviche"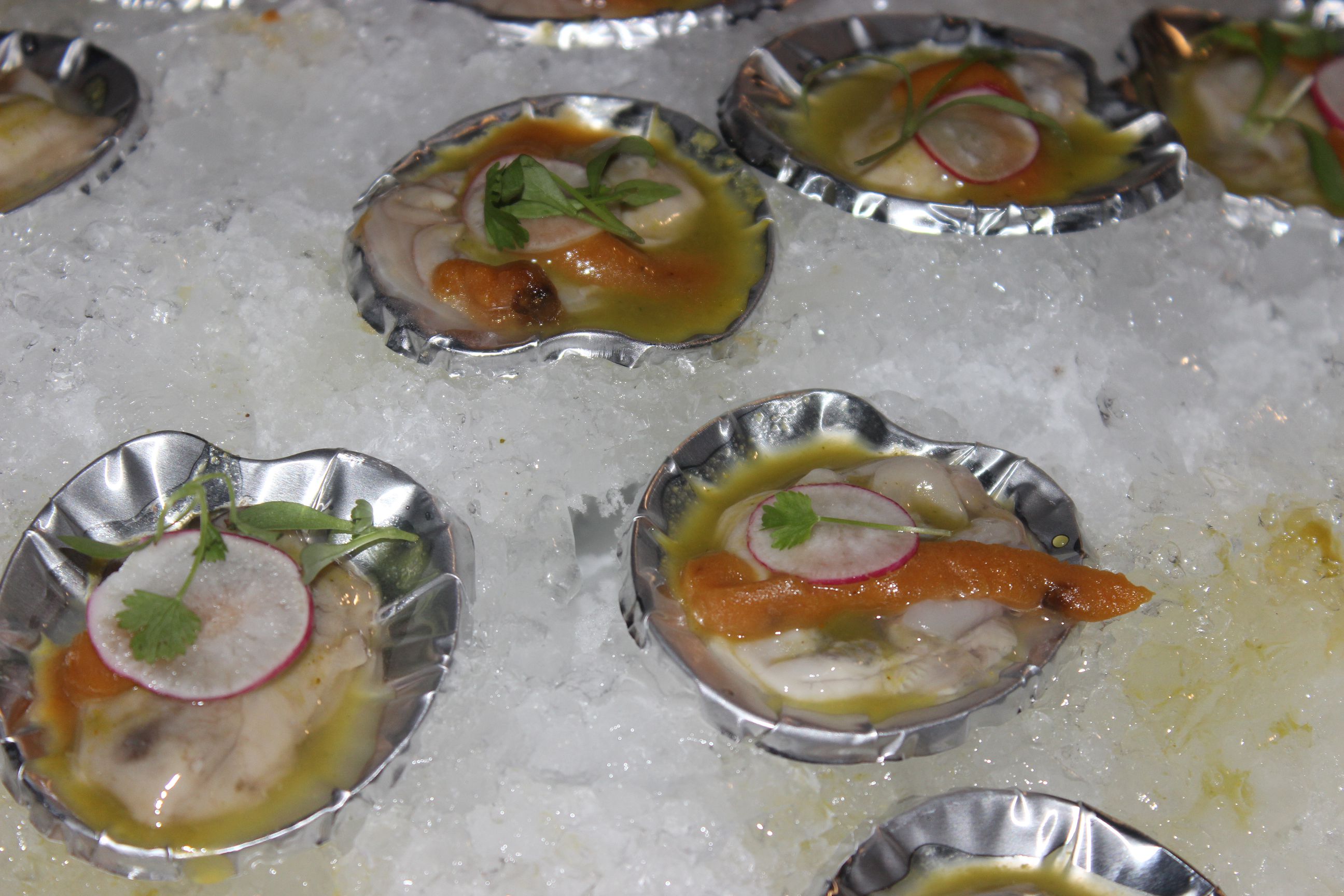 Flex Mussels: "Cavendish Cup Oysters with Beach Blaze Sauce"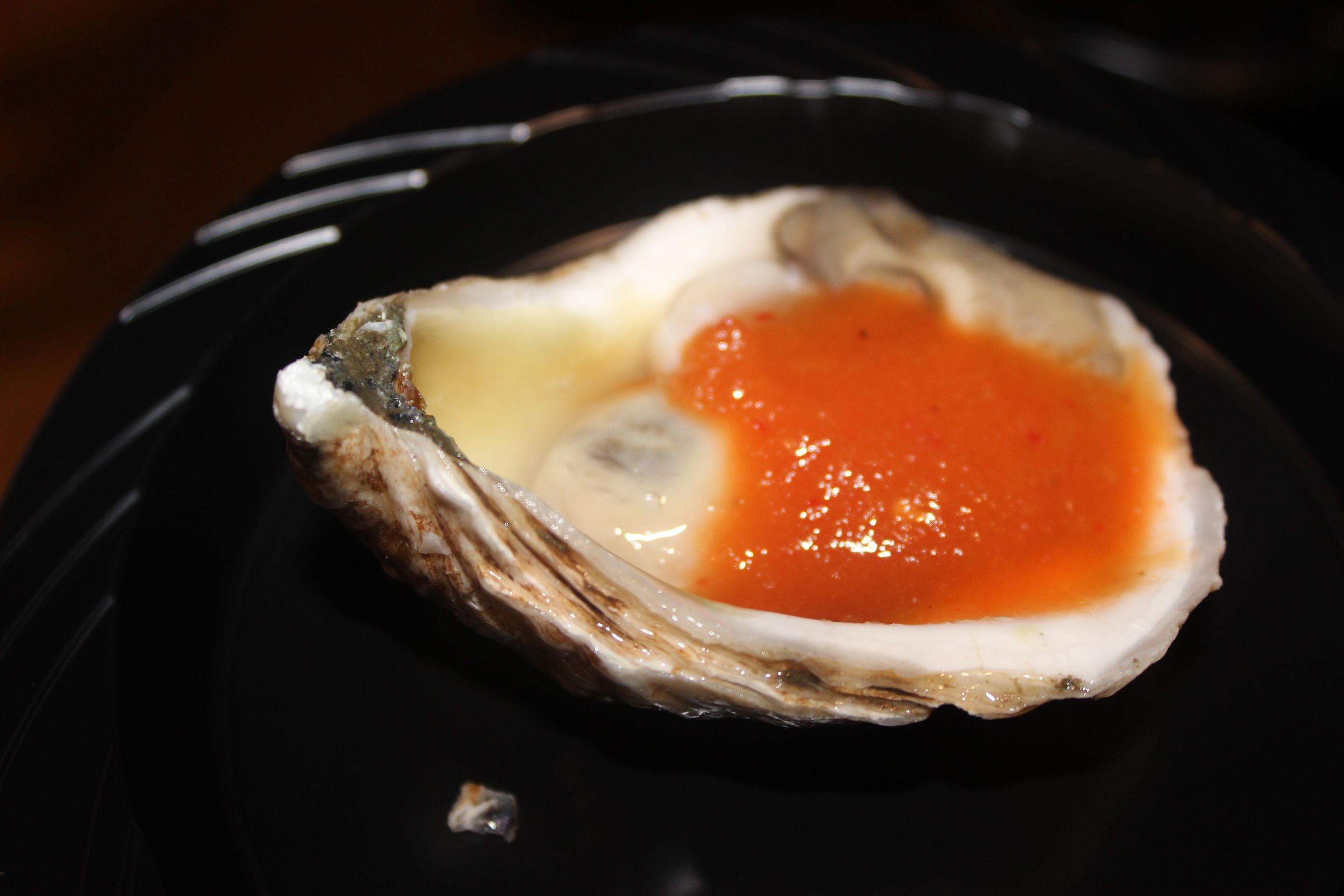 Related Articles
Share
About Author
(0) Readers Comments