Attracting just shy of 1000 guests to New York City's sprawling Pier 36 space down on South Street, the folks at nonprofit organization City Harvest returned on Wednesday evening with 'Bid Against Hunger,' their annual high-end fundraising event that perennially outdoes its predecessor. 2015's attraction would be no different, raising upwards of $1.5 million during the course of one sole evening due to the generously opened up wallets of the evening's philanthropic guests. In all, more than ninety (90!) chefs and mixologists would donate their time and efforts to help raise funds in perpetuity for some 1.4 million homeless New Yorkers each year.
The spacious downtown setting was not only physically large enough to hold a crowd of this size, but also served as a reminder as to how grandiose the evening truly is for the organization year in and year out. To their credit, the City Harvest team never missed a beat in allowing each guest to feel honored to play some small role in the affair's success, as a sea of cocktail waiters would welcome each arriving guest with a glass of wine in hand. VIP access would also await some of the even more generous guests on hand, with private tables and separate rooms for serving- an appropriate show of gratitude for their selfless donations. The rest of the evening however seemed equally exceptional for the remaining guests getting their fill of some of the City's most spectacular array of notable chefs and restaurants.
With a goal of rescuing and delivering more than five million pounds of food to New York's hungry, the crowd was certainly asked to rise to the occasion through an interactive and often spectacular silent auction taking place as the evening progressed. Exclusive opportunities like a private helicopter tour of Manhattan followed by a feast prepared by the chefs of Union Square Café and a truffle-laden dinner for ten in one's apartment prepared by Chef Michael White awaited the truly well-to-do clientele, but for the rest of us, wining and dining with the City's culinary elite proved more than enough as we watched so many dollars exchange hand for the worthy cause.
The event would be hosted by famed Chef and TV Personality Geoffrey Zakarian and would be backed by a live DJ working the mix all evening long; our heads bobbed to the Top 40 playlist as our mouths chomped on some of the incredible dishes being doled out during the festivities. With such an eclectic array of eats, choosing favorites would prove frivolous given the who's who of chefs participating inside. The Little Beet Table's Franklin Becker prepped a "Grilled Baby Beet Salad" topped with an almond granola and a touch of cucumber-mint which convinced us that vegetable dishes can be as juicy and savory as meatier options when appropriately crafted. Pleasantly purple and deliciously ripe, the creamy smattering of dressing complemented the entirety of the vegetables nicely. Though heartier, L'Artusi's "Butternut Squash Soup" was seasonally appropriate given the October setting. Paired with soft crème fraiche and a litter of toasted pumpkin seeds, the dish seemed utterly simple until the combination of rich flavors smoothly took shape in concert. Equally light, Crave Fishbar's Todd Mitgang put together a delicate "Scallop Tartare" lacquered in a prawn lemon oil adorned with mini pieces of popcorn for textural contrast- a tender and memorable combination that managed to stand out despite such a variety of dishes on hand.
Speaking of standouts, you'd be hard pressed to find a more famous restaurant than New York's Le Bernardin or its famed Chef Eric Ripert. The critically acclaimed establishment's "North Carolina Shrimp" and "Herb Spring Roll" dish was in a word, excellent. Served with a lemongrass consommé, the shrimp was perfectly prepared- succulent, juicy and spectacular, reinforcing the Chef's already lofty reputation. The recently opened Gabriel Kreuther meanwhile utilized huge chunks of fresh lobster in a "Green Sleeves Cucumber Gazpacho" for perhaps the evening's most refreshing dish, meshing meaty seafood morsels with some sweet blackberries in unique fashion.  Each was meticulously created, using masterful skill from selecting the ideal ingredients to a phenomenal plating technique.
Mentioning each outstanding dish would be a real challenge given that there were so many notables from which to choose. From Chef Dan Barber of Blue Hill and Stone Barns whipping up a creamy and textured "Corn Polenta with Carrot Romesco" to the tasty "Pistachio Pavlova with Black Mission Figs and Ruby Port" served by Chef Stephen Collucci of Colicchio and Sons, each restaurant served up an intricate course whether plating a starter dish, main course or a dessert. Fortunately, we leaned heavily upon the likes of Employees Only, Raines' Law Room and Seamstress' Pamela Wiznitzer's smoky "No Say" cocktail to cleanse our palates with refreshing booze after hearty bites from the likes of elan, T Bar Steak and Lounge and Asiate at the Mandarin Oriental, each of whom also served up some of our favorite servings of the entire event.
To put a finishing touch on the evening, the aforementioned truffle dinner for ten prepared by Chef Michael White would bring a whopping $50,000 to the evening's bottom line, an absolutely staggering number given the circumstances- but well worth it given the unparalleled experience. Again, City Harvest pulled out all the stops in hosting an event of this magnitude and New Yorkers again followed suit in doing their part to eradicate hunger through the power of their generous bids.
- Alexandra Fetsey
Food Highlights from 'Bid Against Hunger 2015′

Rosa Mexicano: "Guacamole en Molcajete with Jalapeno, Tomato, Onion & Cilantro"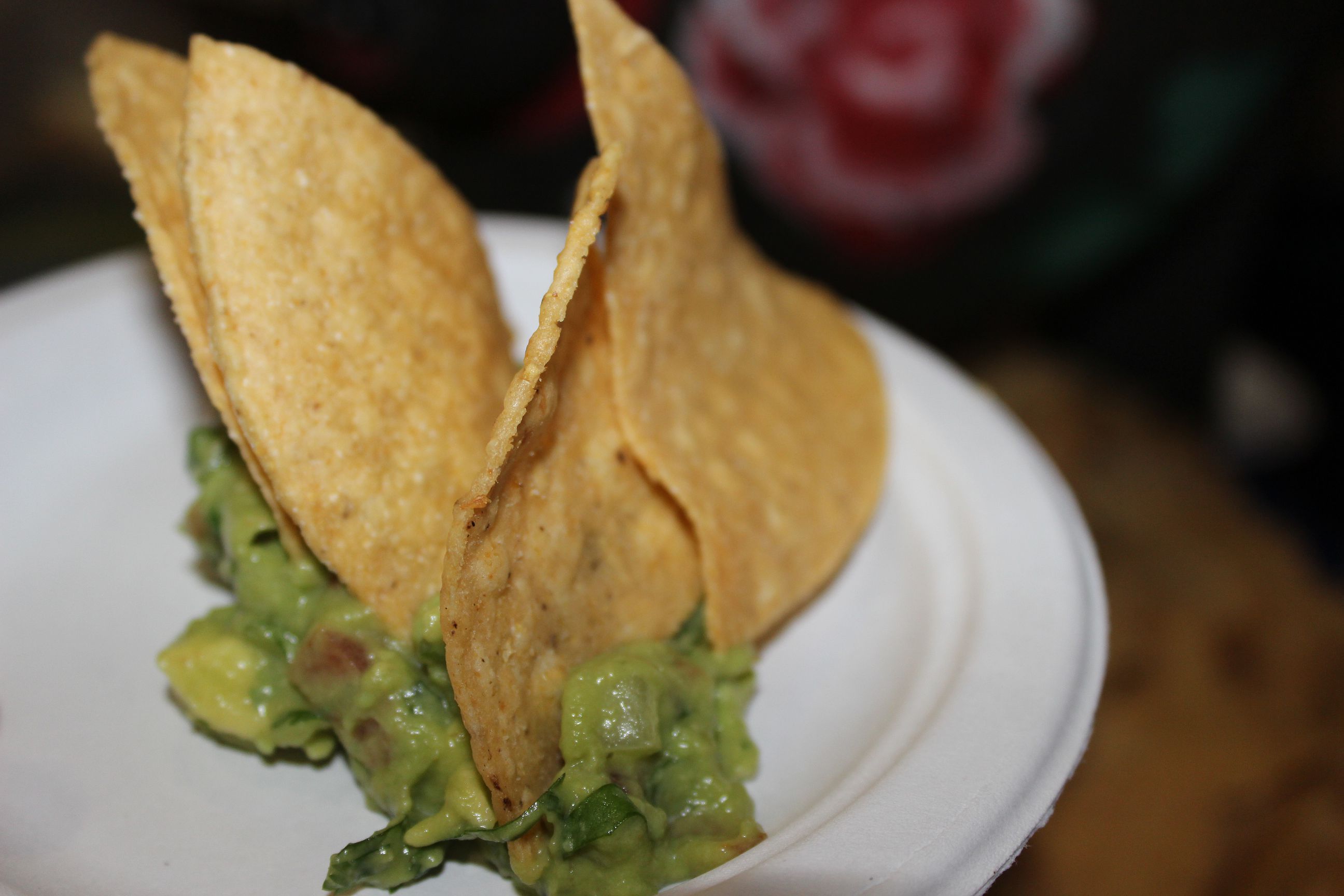 Gabriel Kreuther: "Greensleeves Cucumber Gazpacho with Maine Lobster, Tomatoes & Blackberries"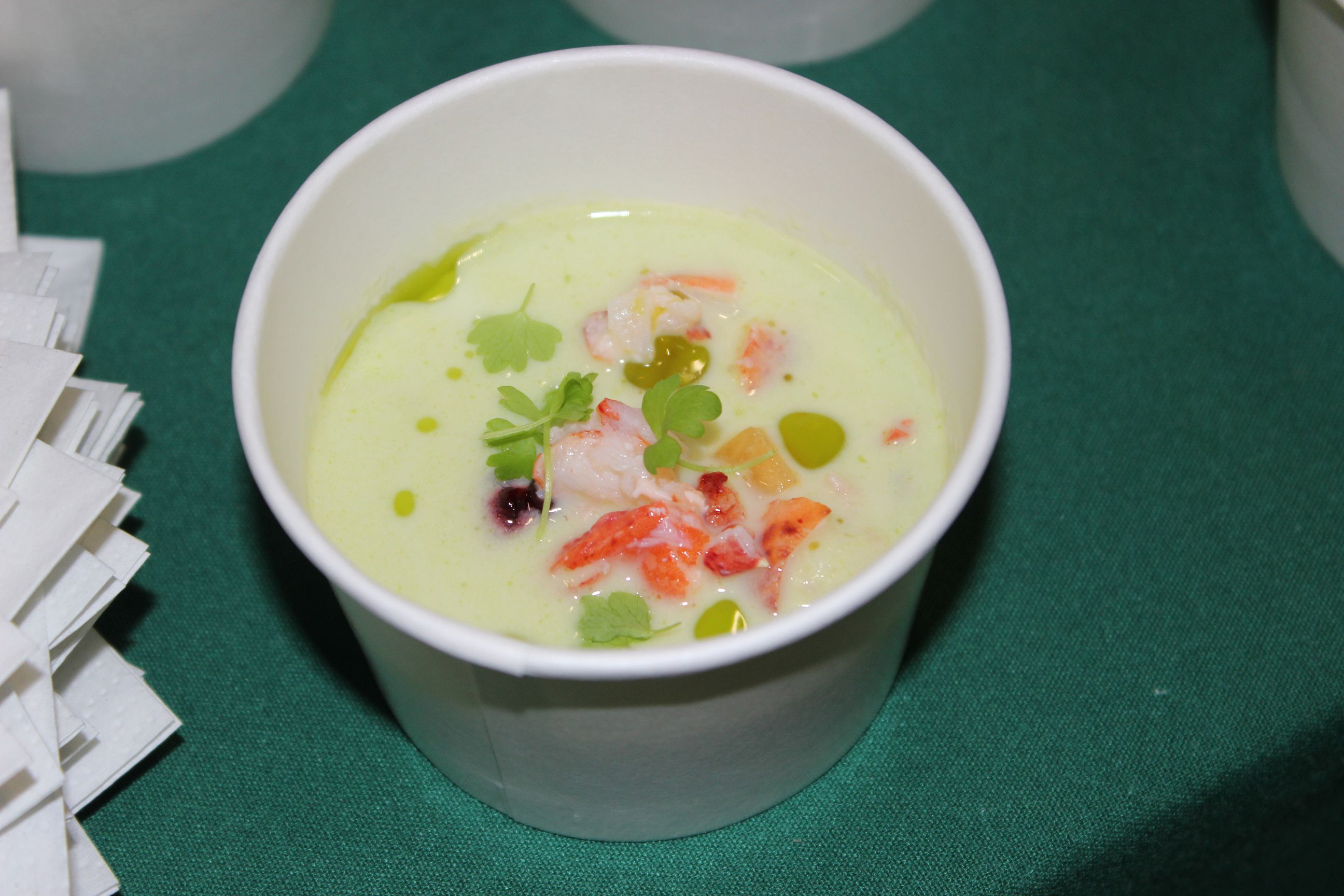 Tribeca Grill: "Lentils with Autumn Vegetables and Over-Dried Figs"

elan: "Korean Short Rib Taco with Guacamole, Kimchi and Pickled Bean Sprouts"

Seamstress: "No Say: Mezcal, Coconut, Lime, Lemongrass & Pineapple"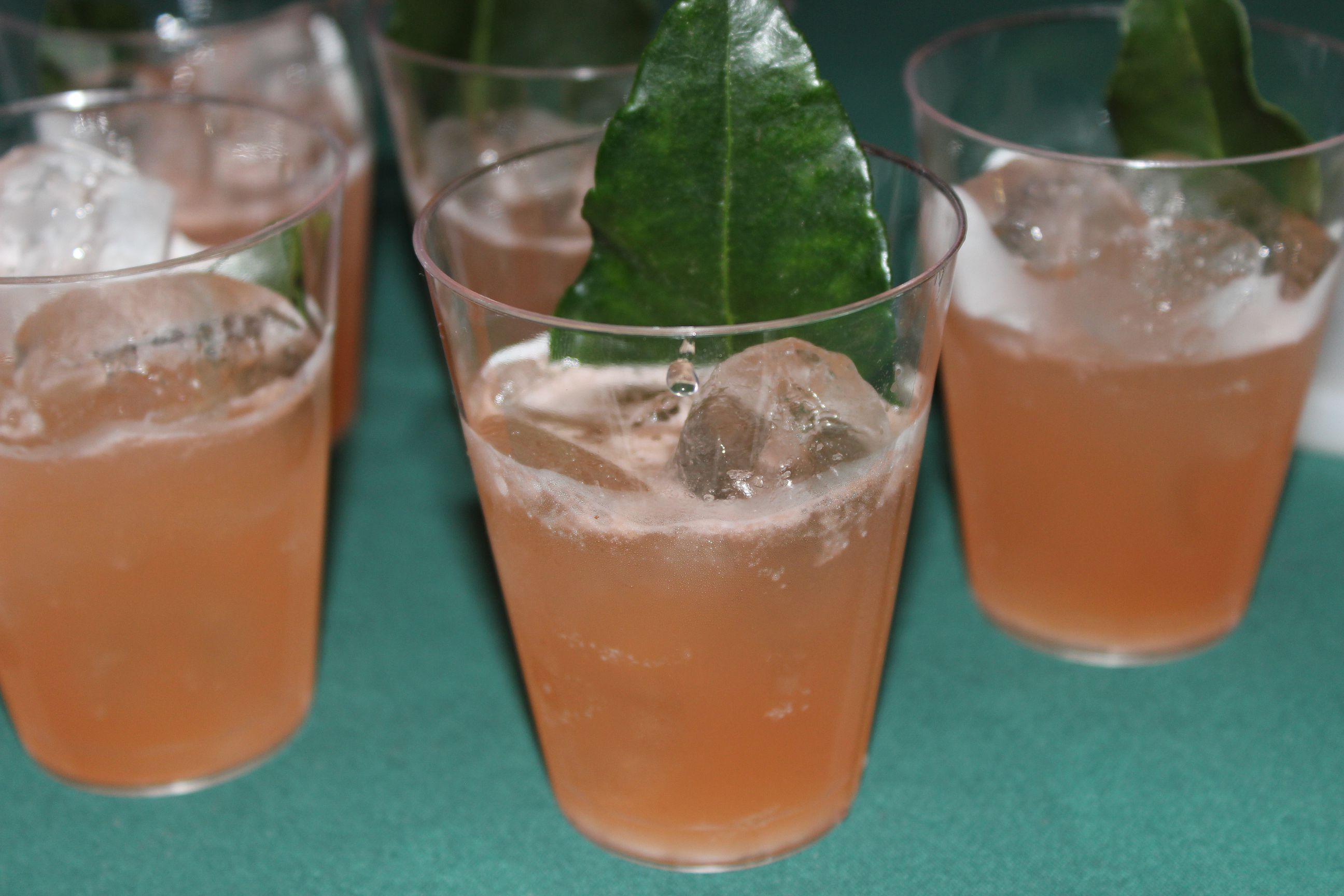 Toro: "Crispy Chicken Skin Bocadillo with Tetilla, Manchego and Pimento Cheeses"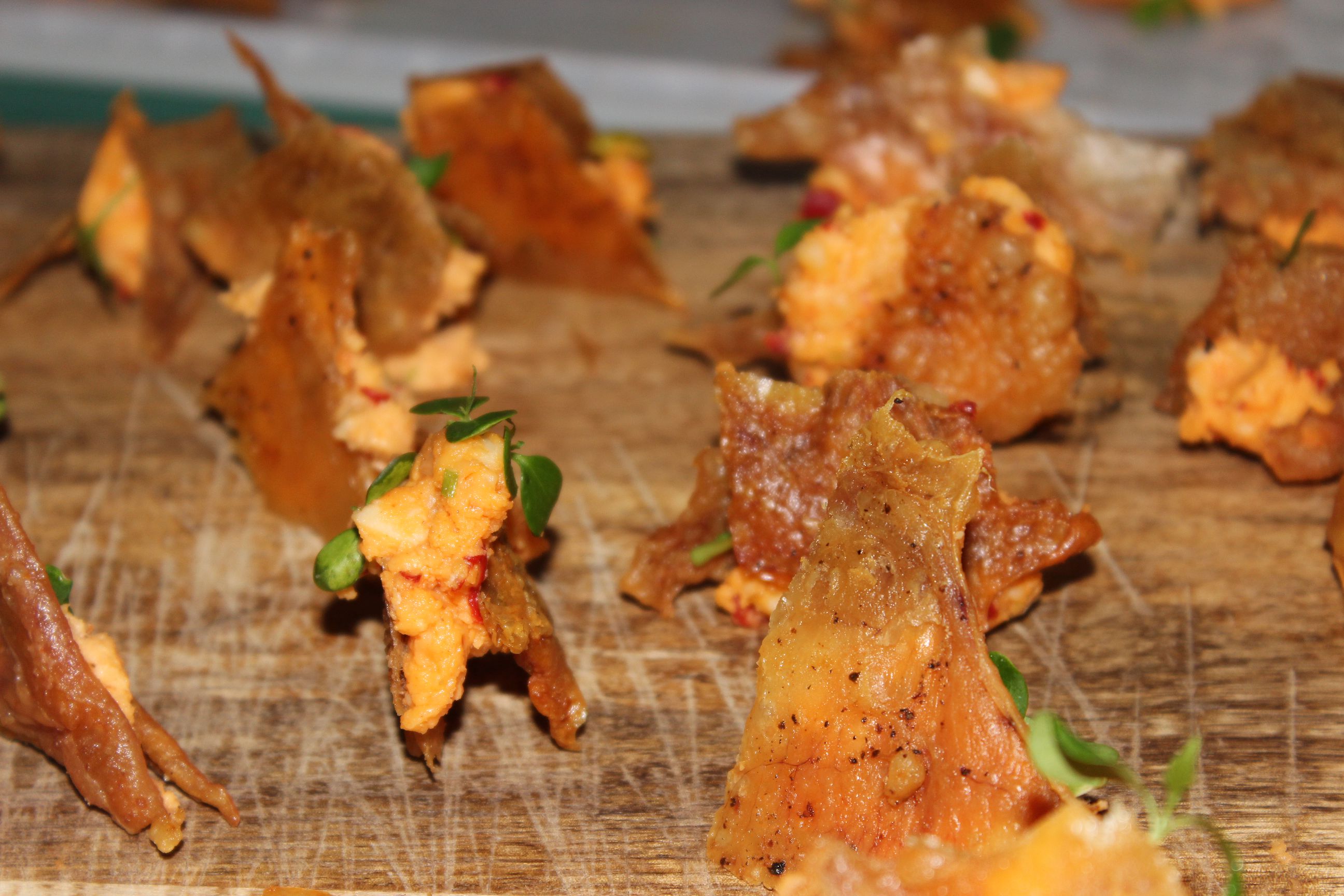 T Bar Steak & Lounge: "Tuna Tartare with Ginger, Sesame & Soy"

Employees Only: "Quiet Storm: Bourbon, Lemon Juice, Red-Tea Infused Bianco Vermouth & Ginger Beer"
Tertulia y El Colmado: "House-Made Pork Sausage with Spanish-Style Potato Salad"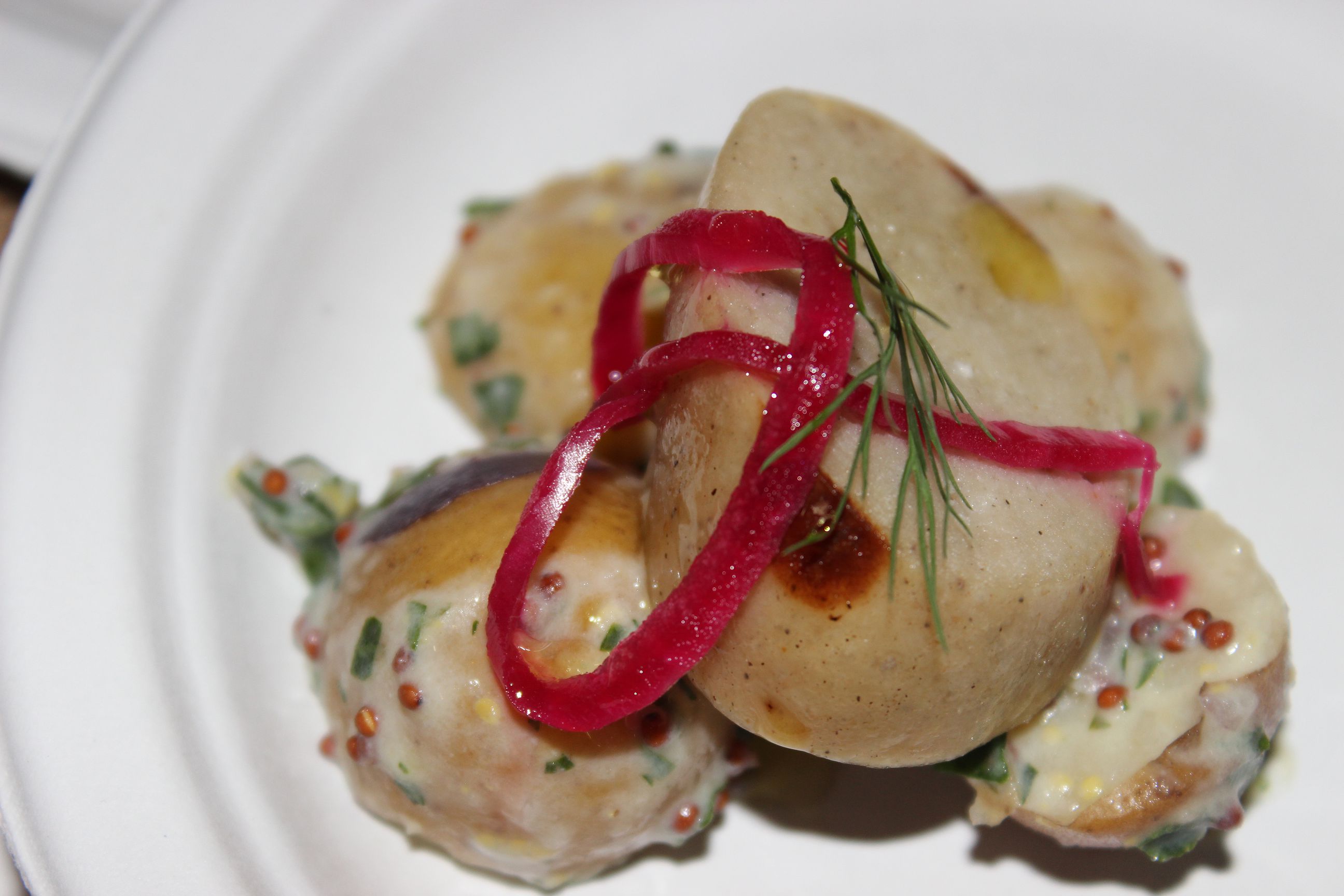 Tasca Chino: "Chicken Chorizo Terracotta Dumpling with Ginger and Smoked Paprika Sauce"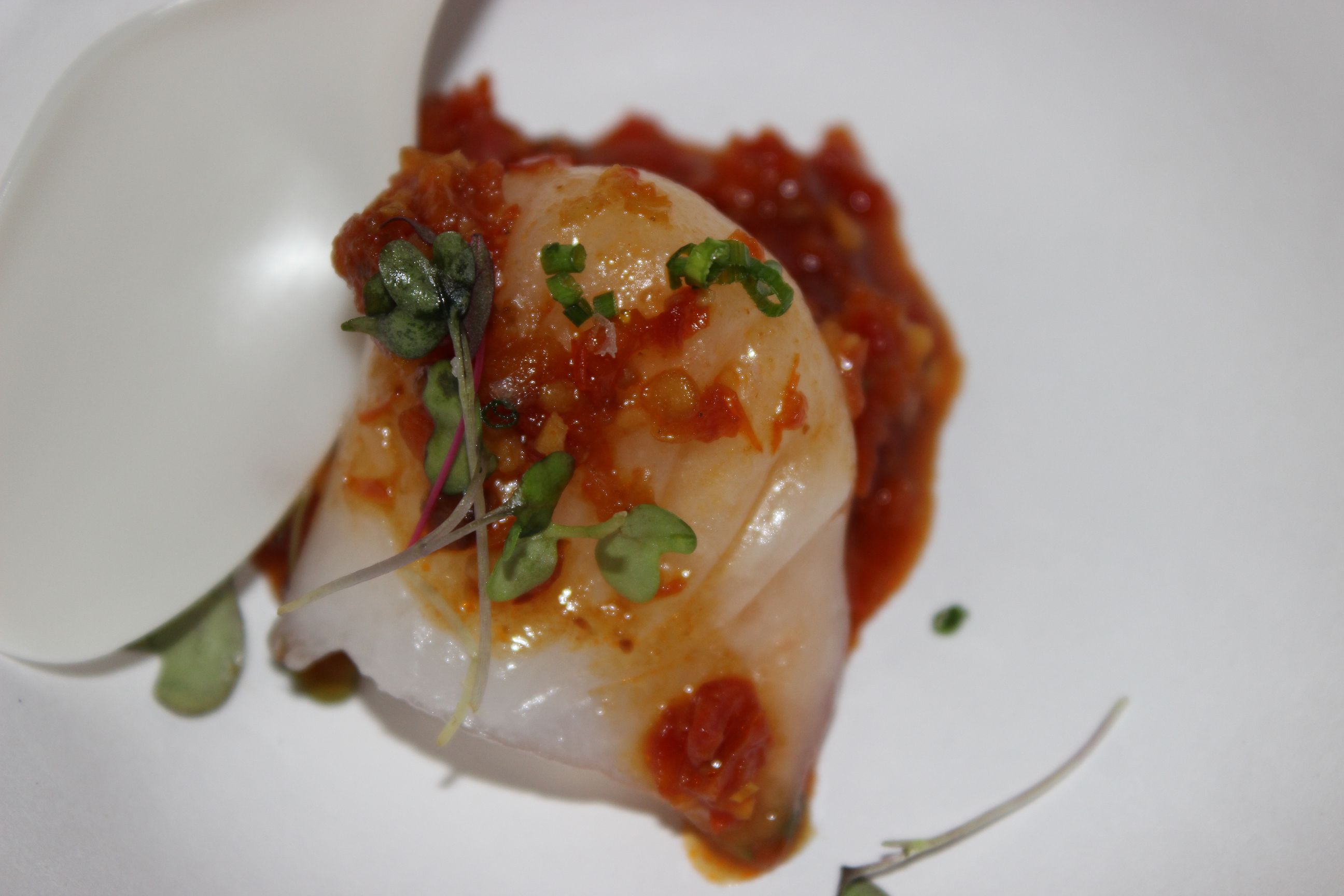 Serafina Restaurant: "Ravioli ai Porcini"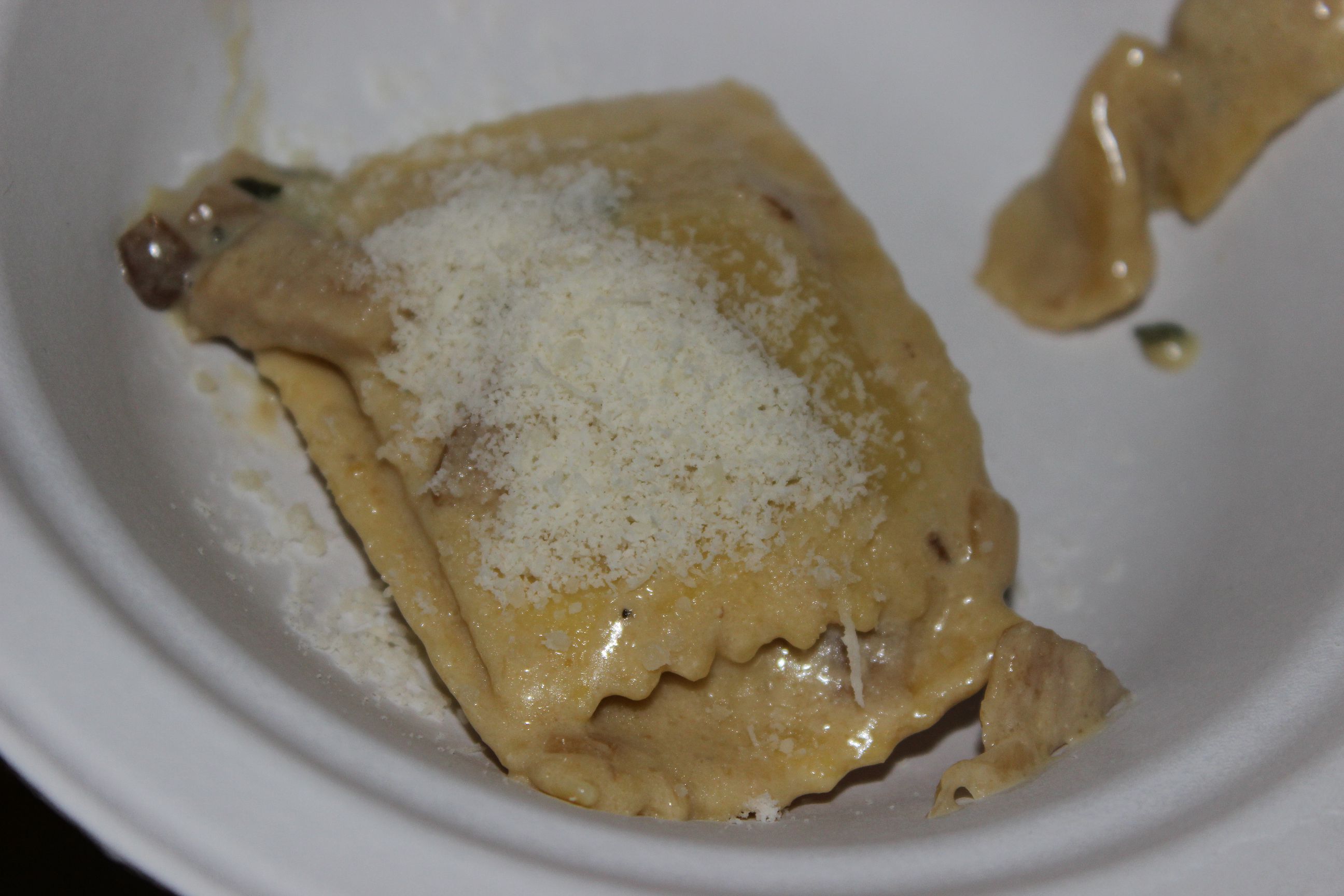 Blue Hill: "Eight Row Flint Corn Polenta with Carrot Romesco"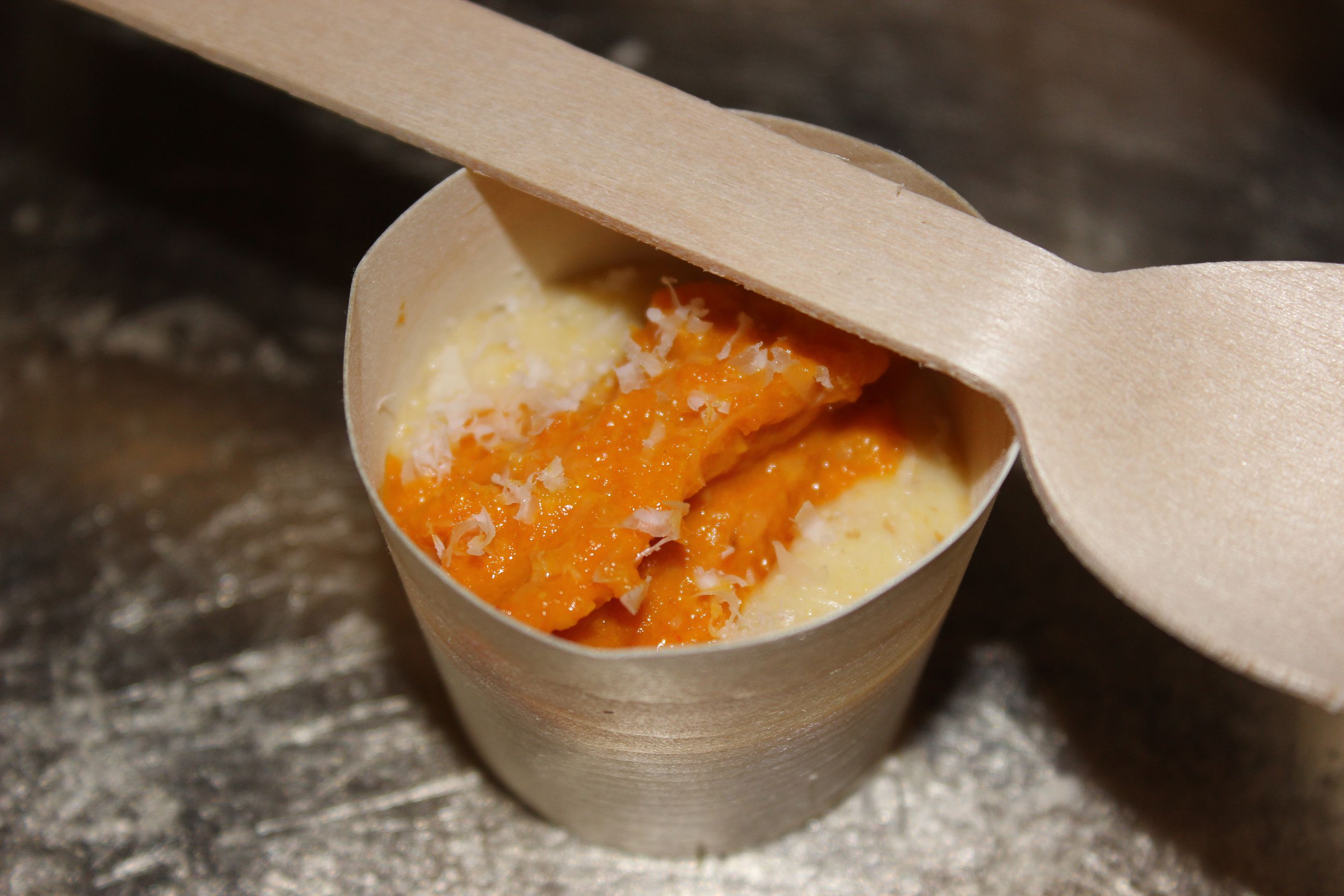 Le Bernardin: "Lacquered North Carolina Shrimp, Herb Spring Roll, Lemongrass Consomme"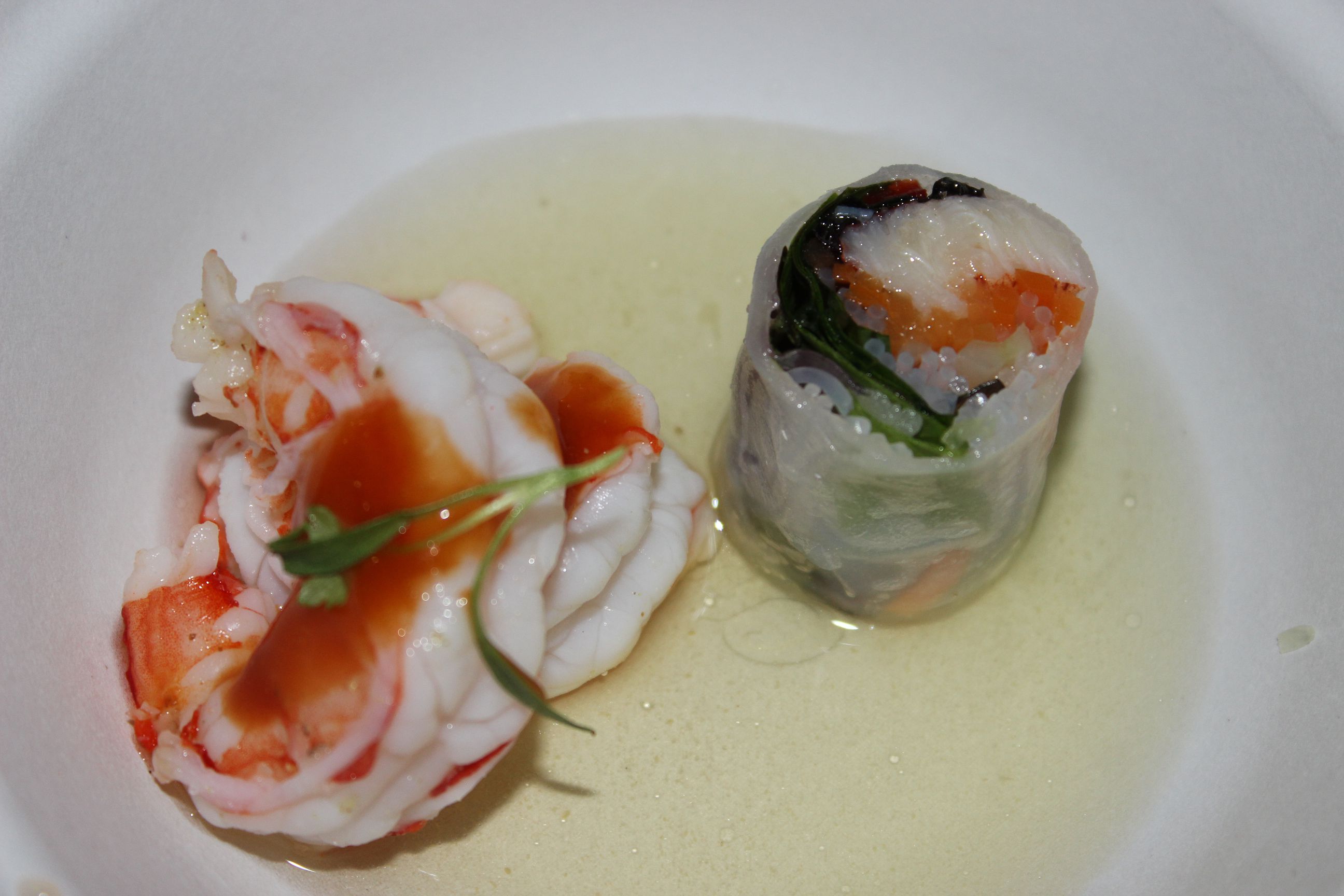 Colicchio & Sons: "Pistachio Pavlova with Black Mission Figs and Ruby Port"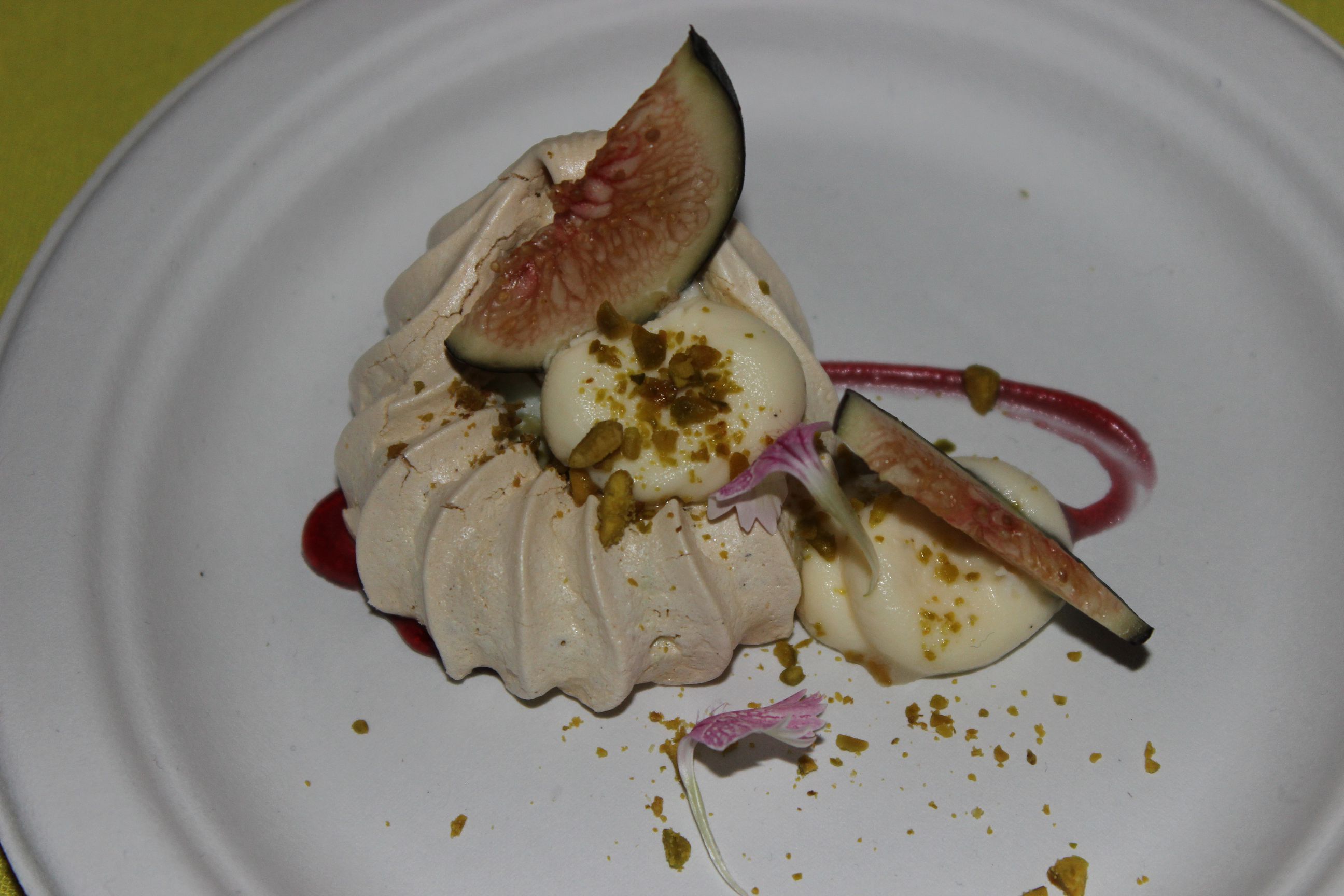 Payard: "Fall Macaron Collection"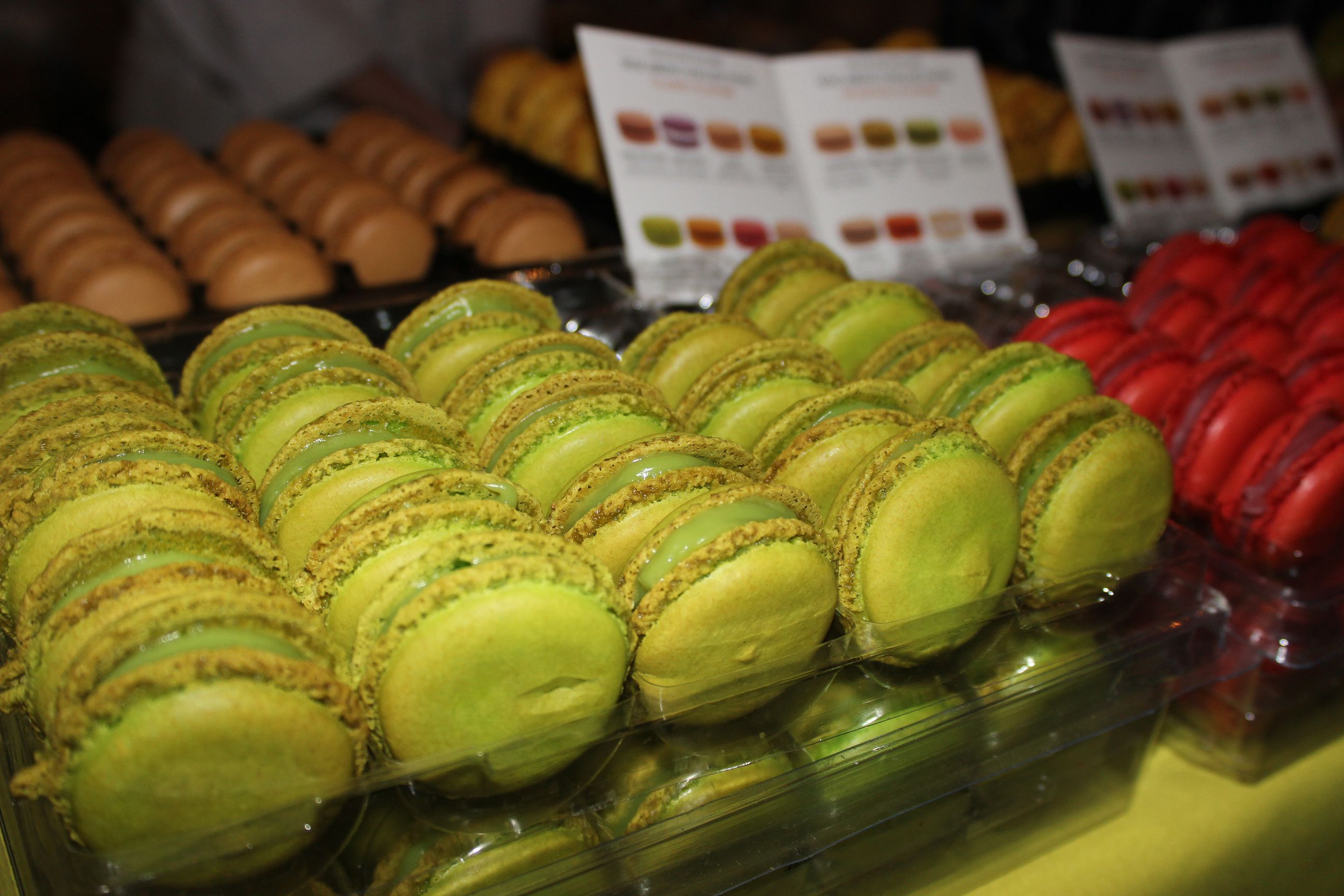 Raines Law Room: "Hat in Hand: Rum, Angostura Bitters, VSOP Cognac, Giffard Banana Liqueur and Salt"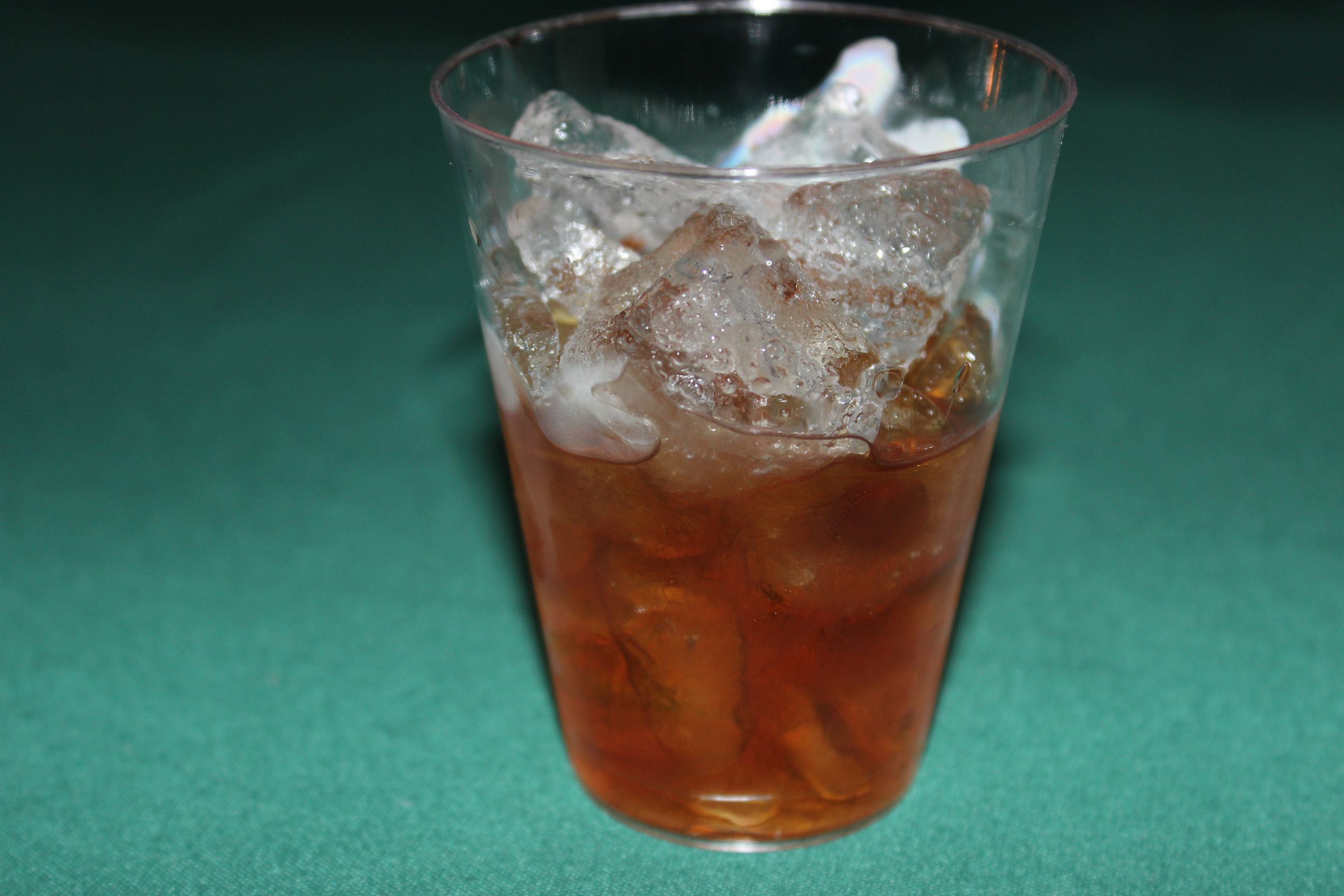 Pig & Khao: "Burmese Eggplant Salad with Shrimp Chips"

Harold's Meat + Three: "Harold's Pimento Cheese with Dill Pickle Potato Chips"

Dinosaur Bar-B-Que: "Mini Pulled Pork Sliders with BBQ Sauce and House-Made Pickles"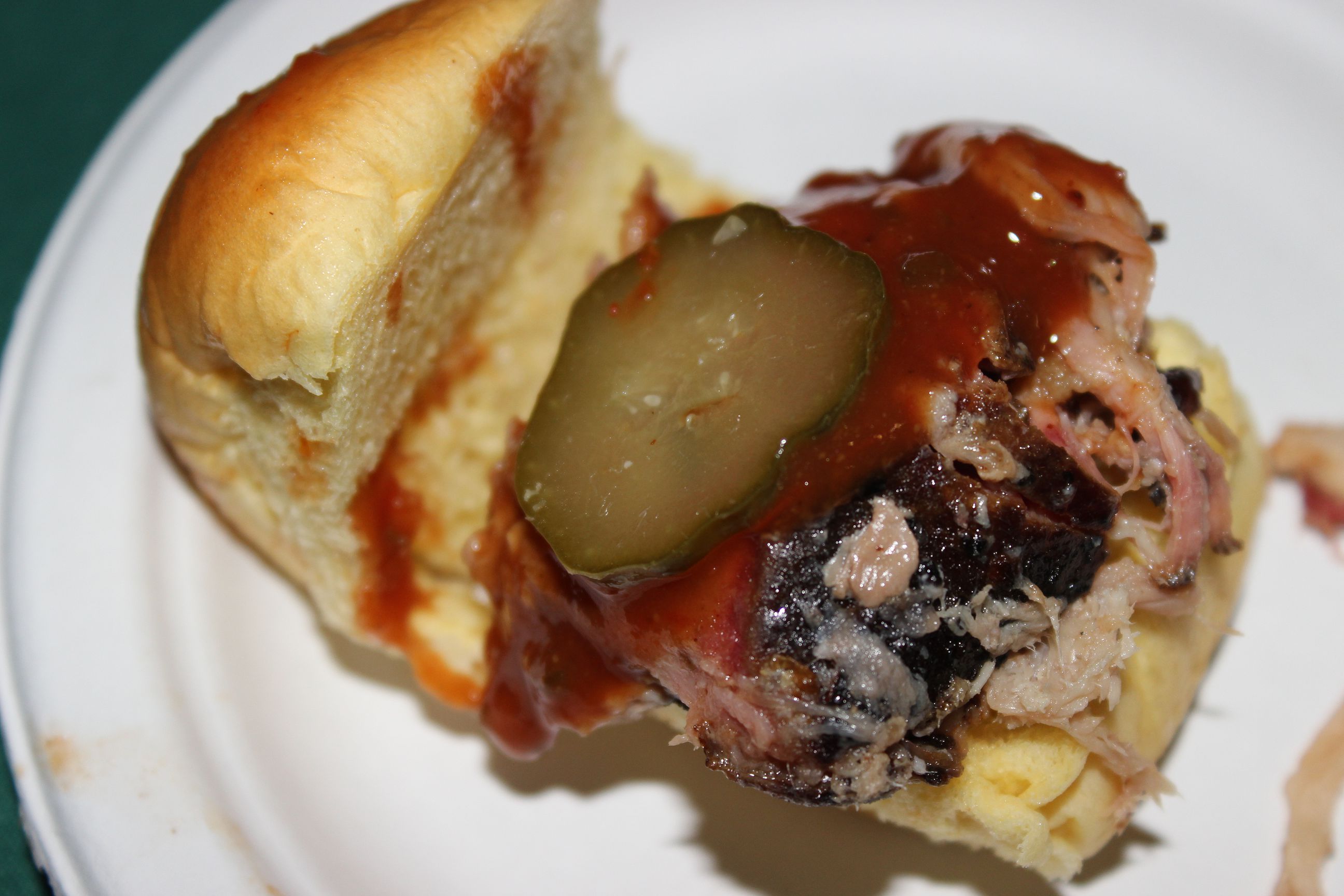 The Regency Bar & Grill: "Lamb Carpaccio with Vadouvan and Carrots"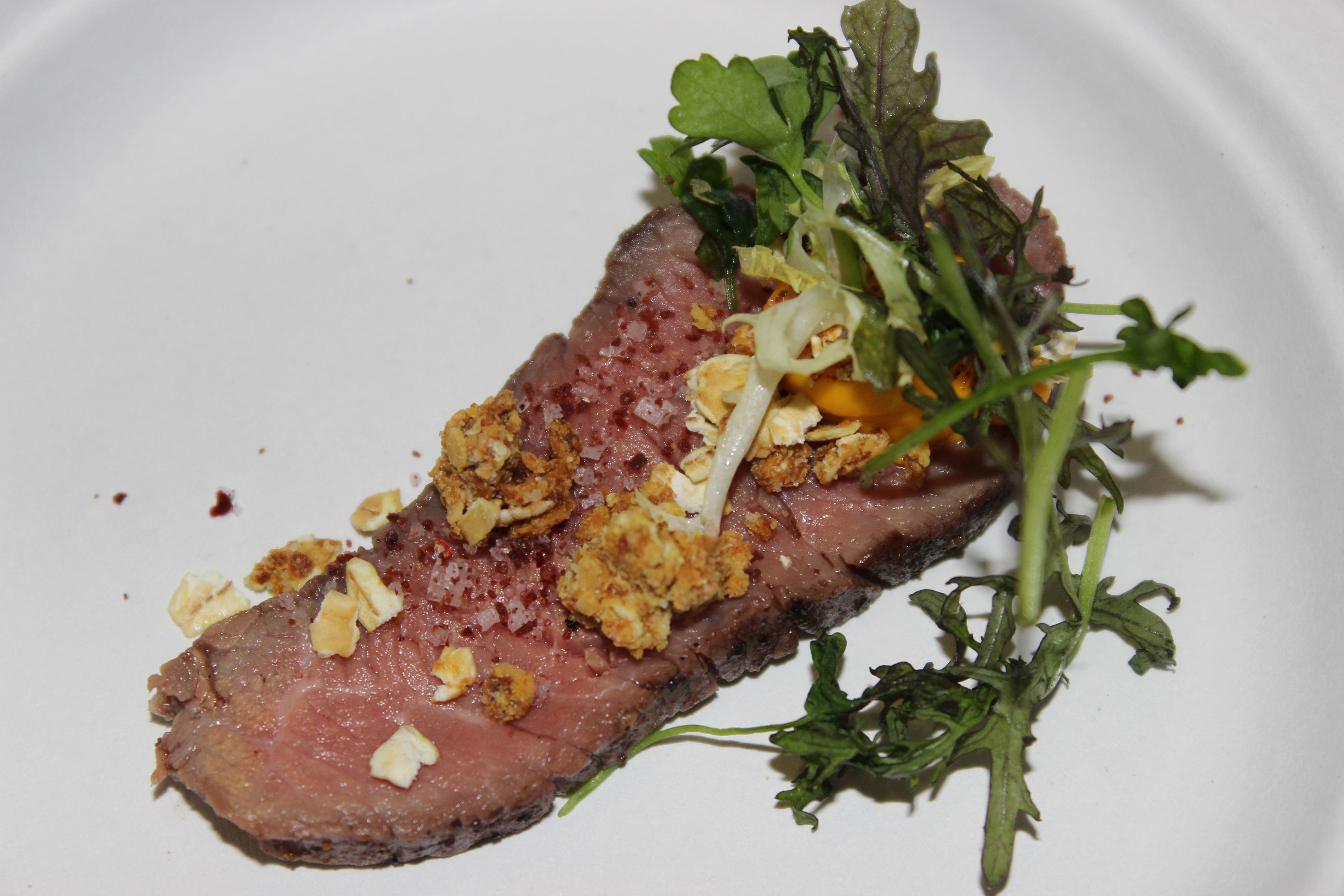 The Garden Court Cafe at Asia Society: "Chinese Sausage with Brussels Sprouts, Granny Smith Apple, Celery and Yuzu-Maple Dressing"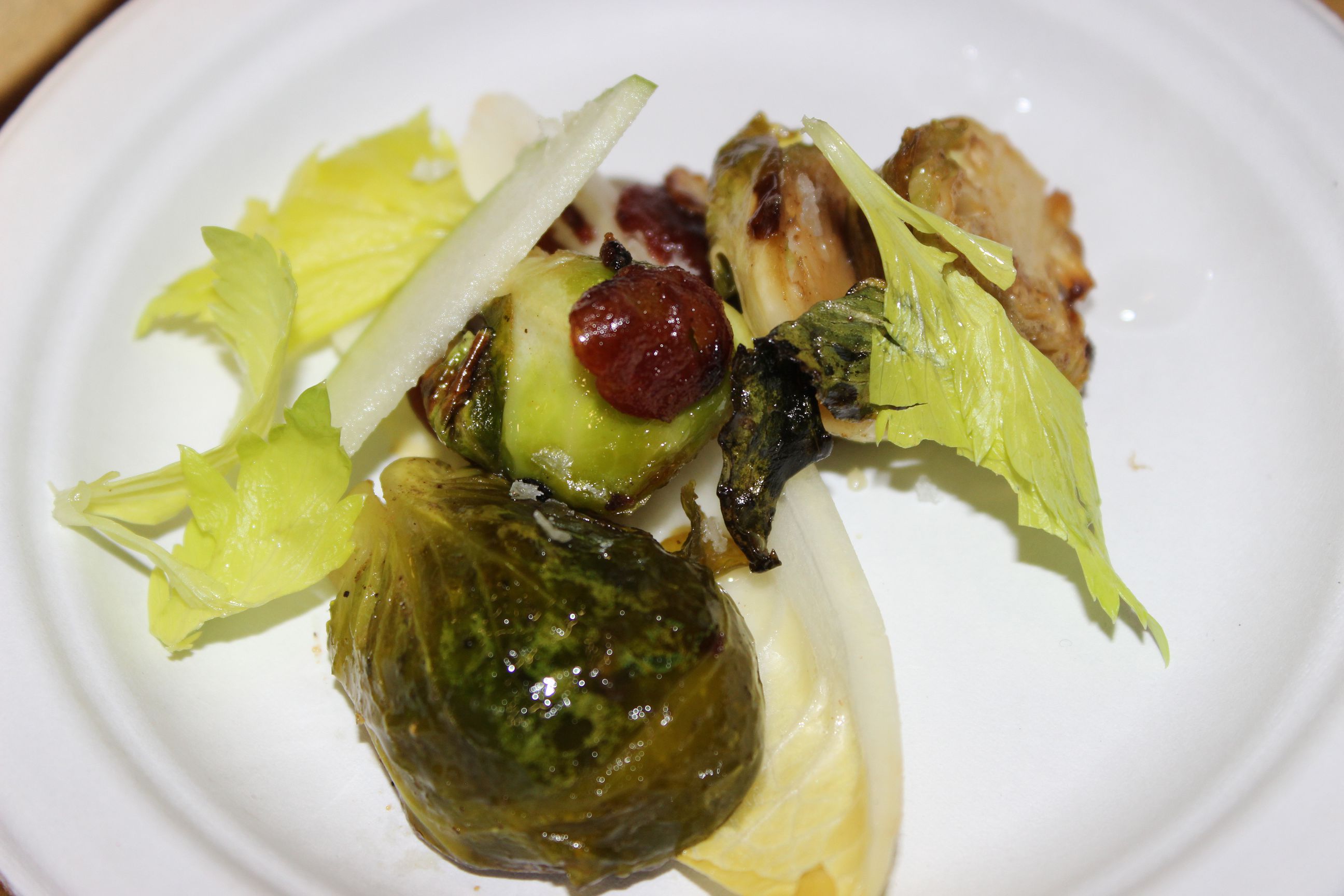 Rao's: "Anna and Frankie's Meatballs with Marinara"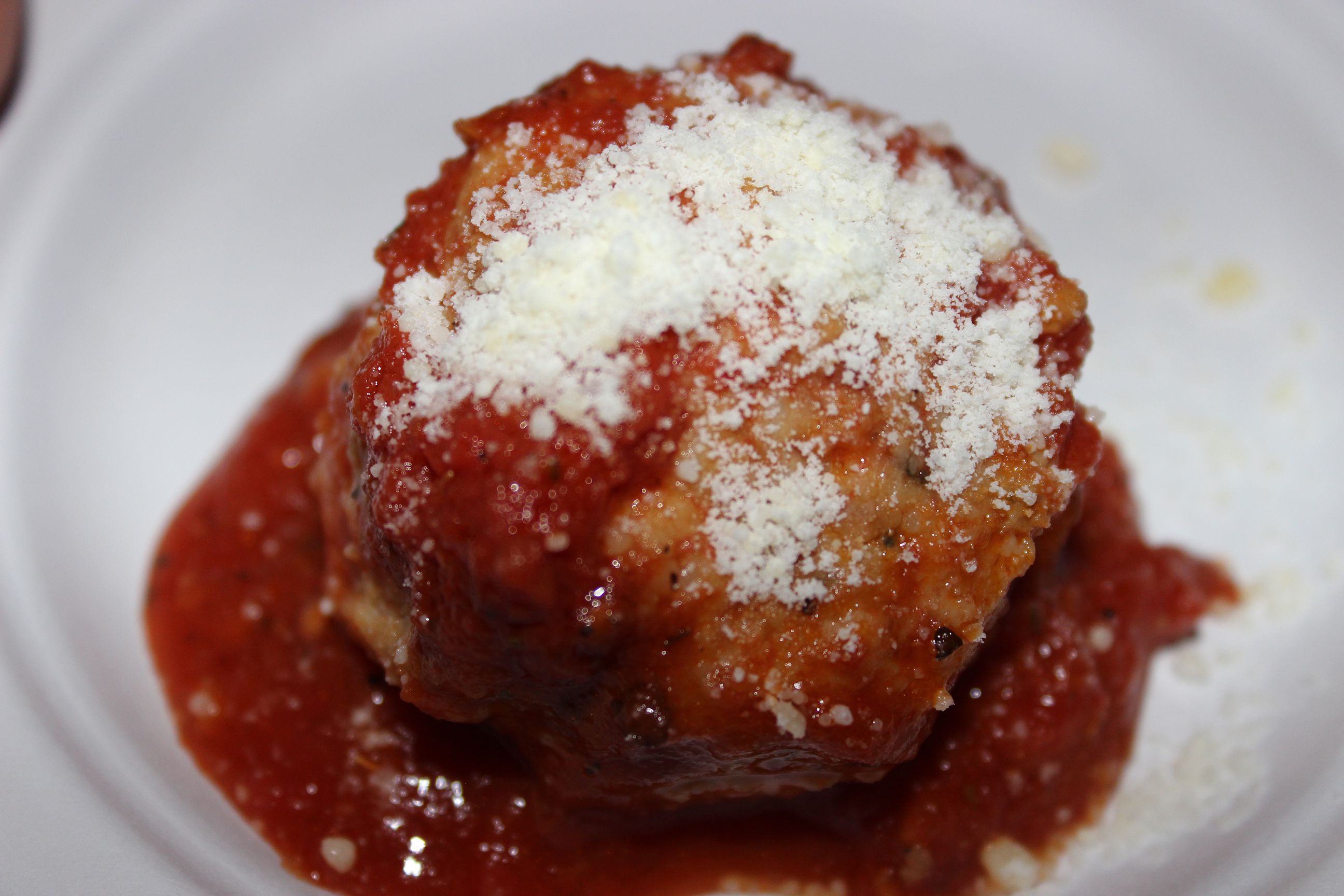 Pain d'Avignon: "Bread Bar with Assorted Butters, Spreads and Infused Olive Oils"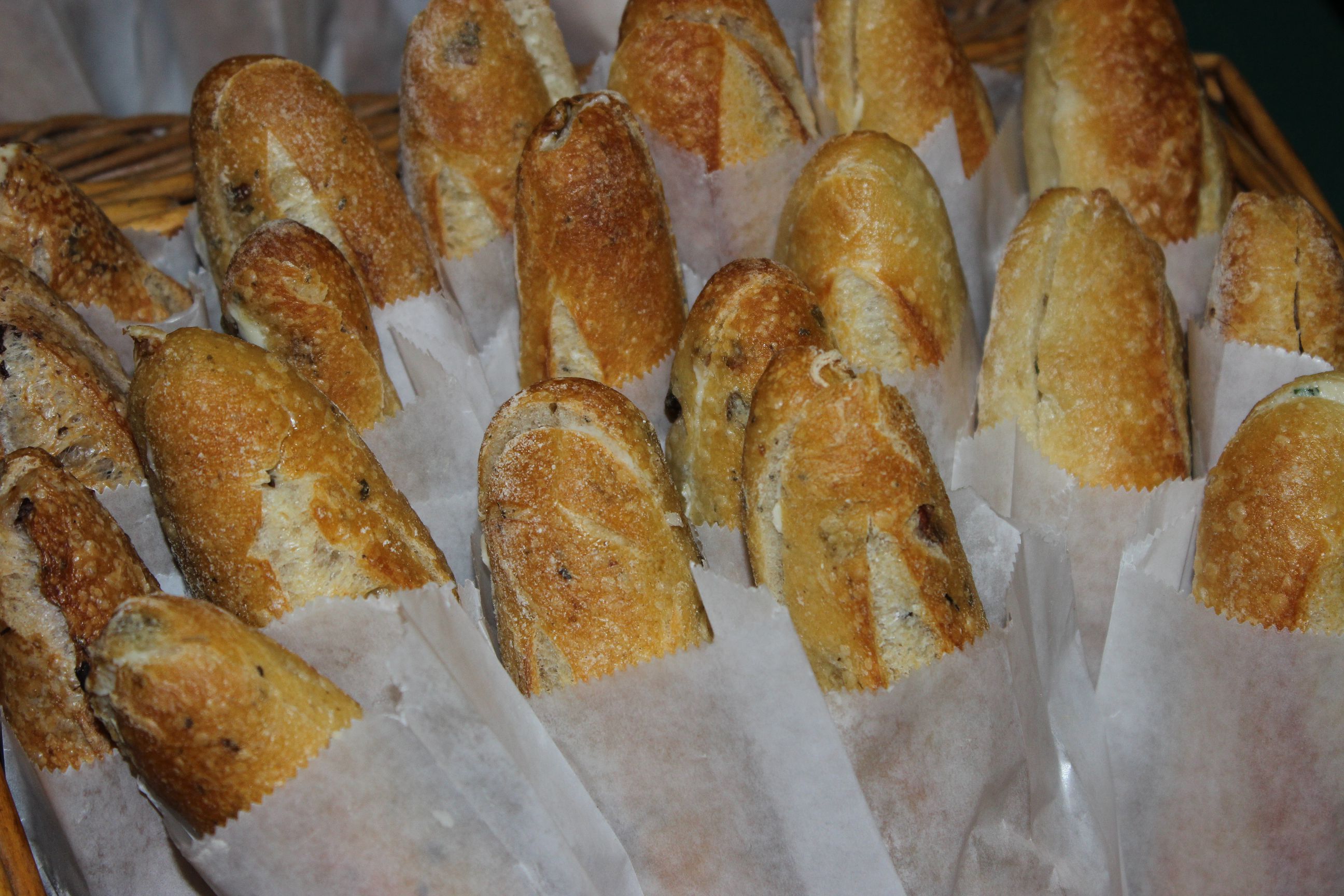 Crave Fishbar: "Scallop Tartare with Prawn Lemon Oil and Sorghum"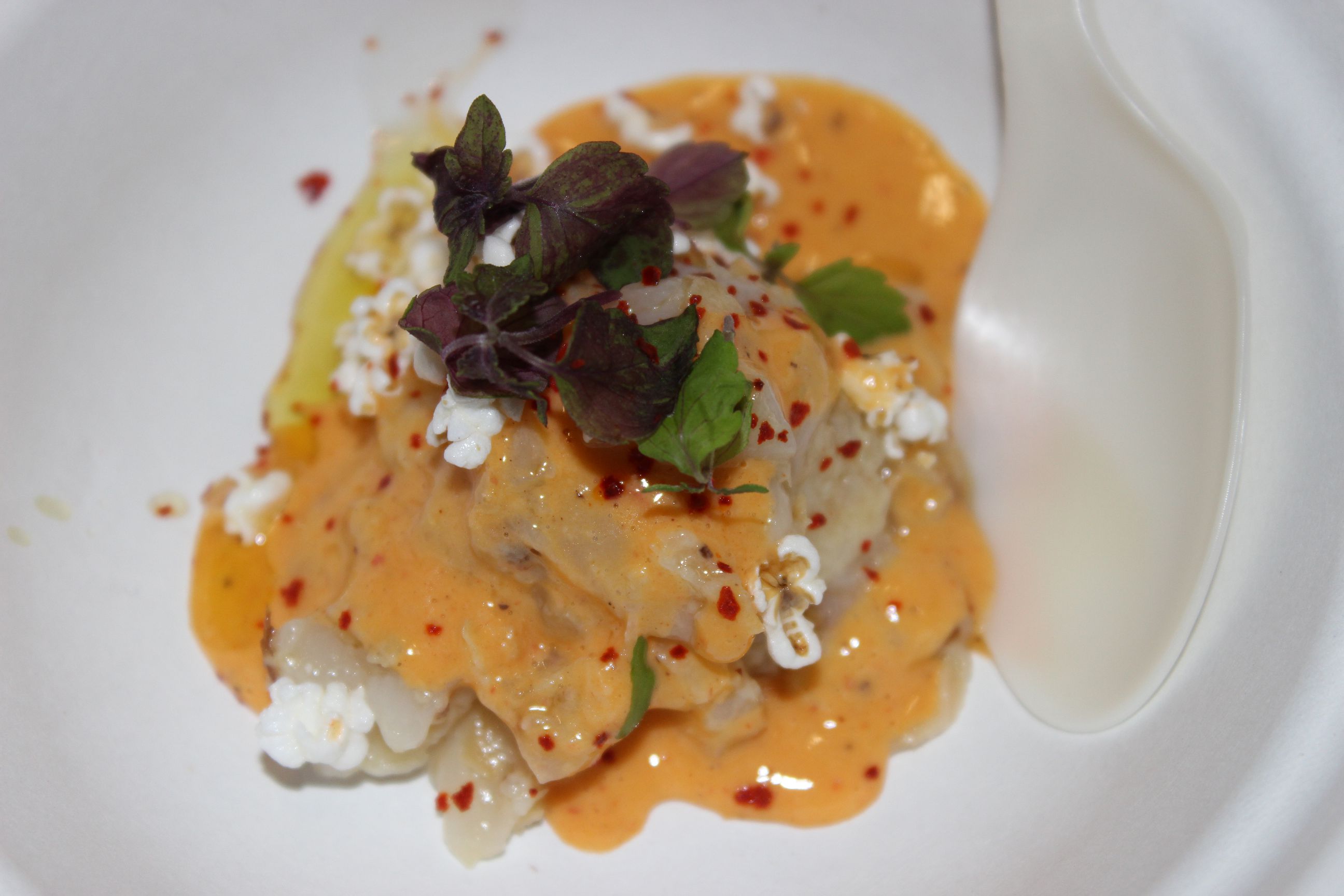 William Greenberg Desserts: "Mini Black & White Cookies"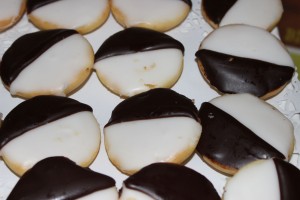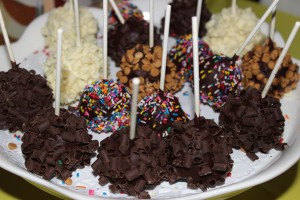 The Little Beet Table: "Grilled Baby Beet Salad with Almond Granola and Cucumber-Mint Raita"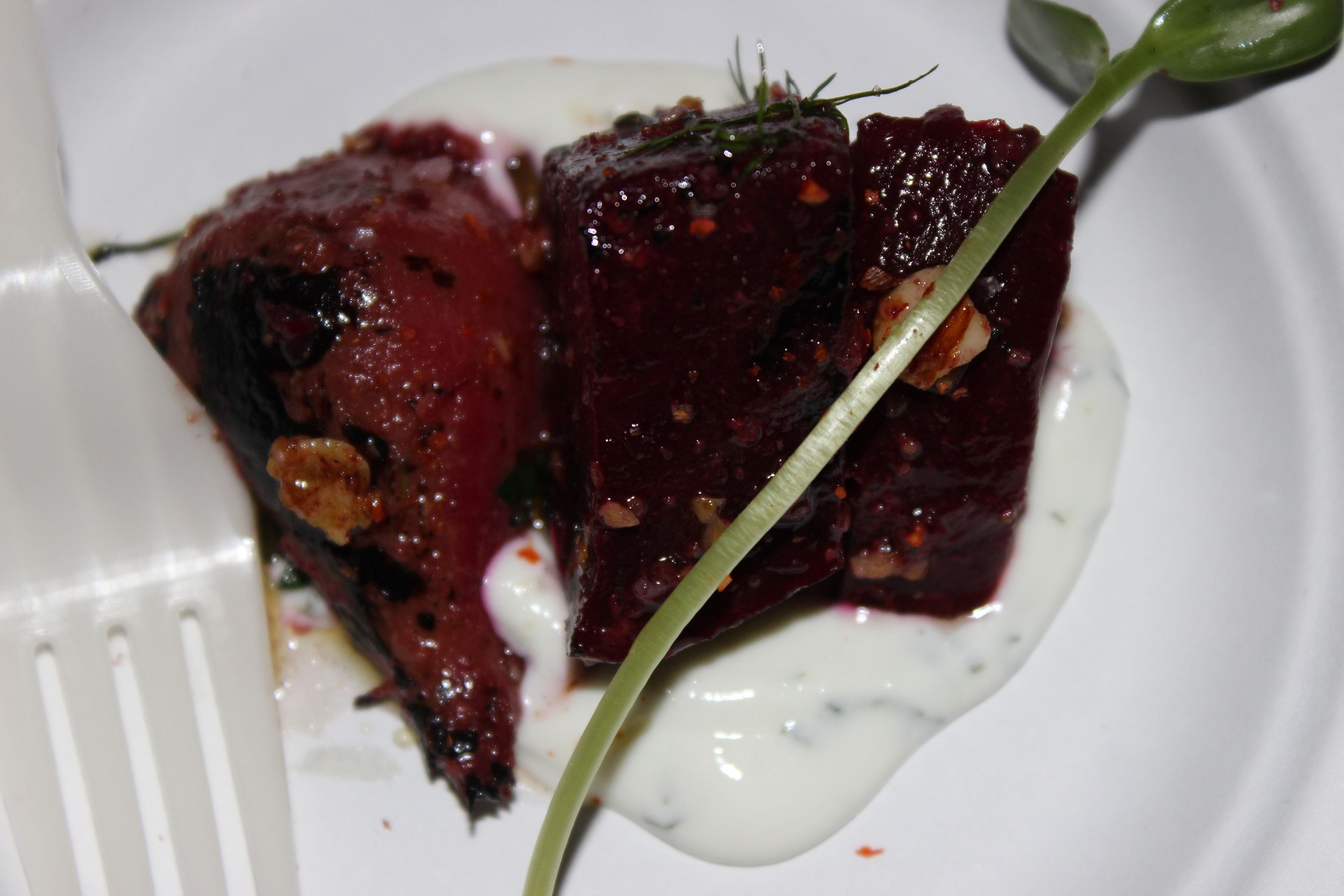 Butcher Bar: "Double Smoked Beef Burnt Ends 'Meat Candy'"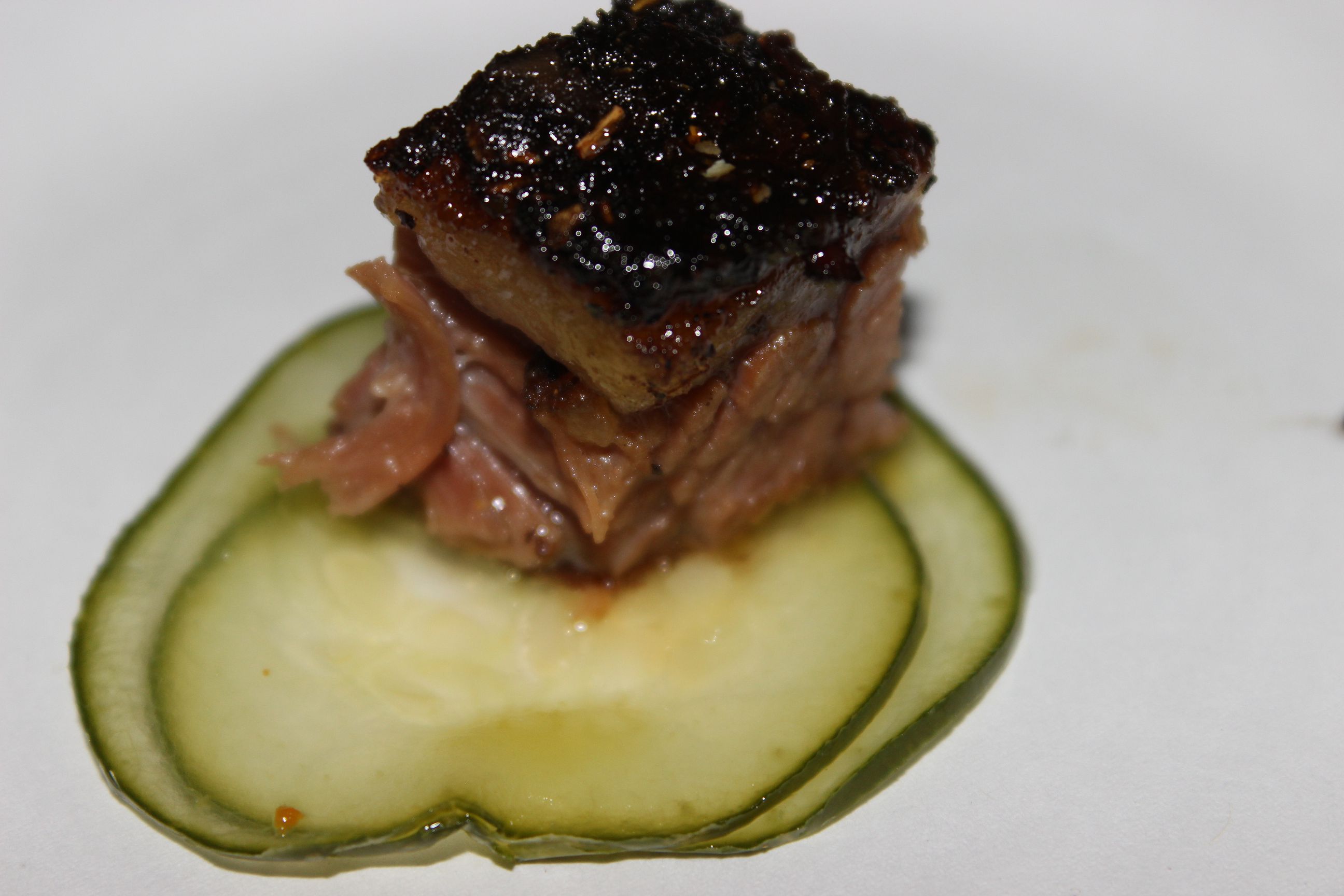 Qi: "Crispy Rice Crackers with Pork and Shrimp"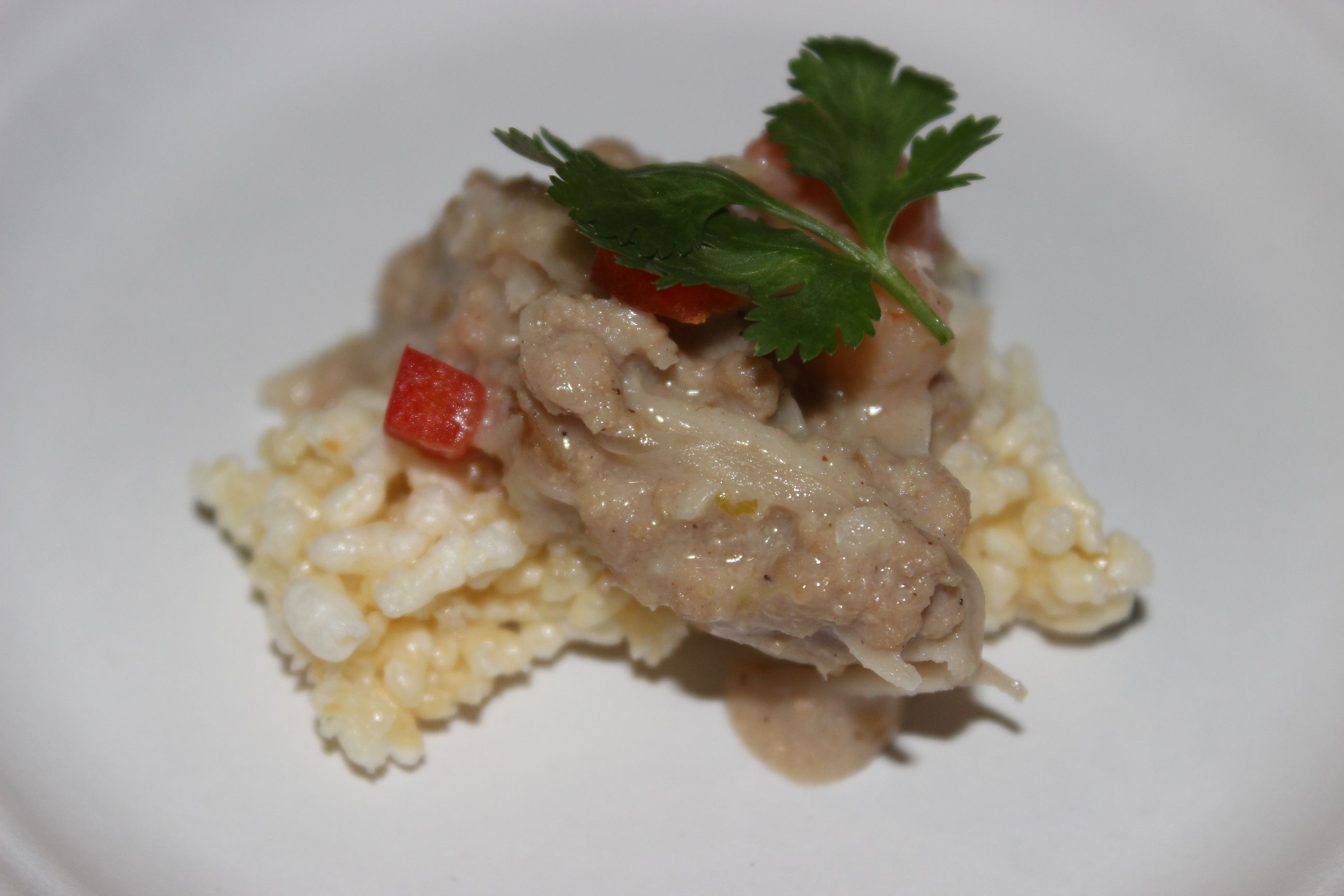 Barbounia: "Lamb Shawarma with Homemade Hummus, Amba and Salsa Verde"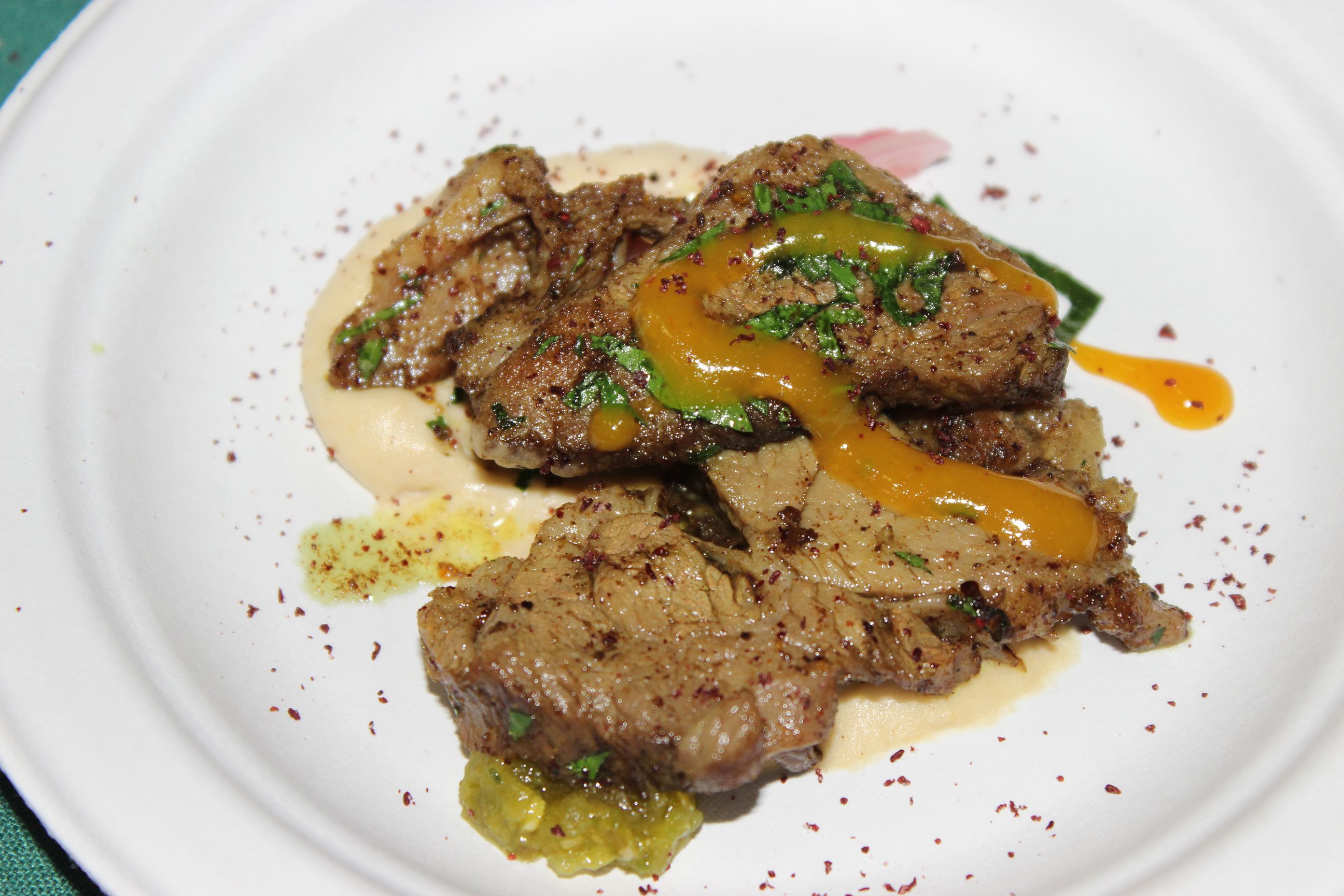 French Louie: "Pork and Rabbit Rillettes with Huckleberry Mustard"
Ed's Lobster Bar: "Mini Lobster Rolls"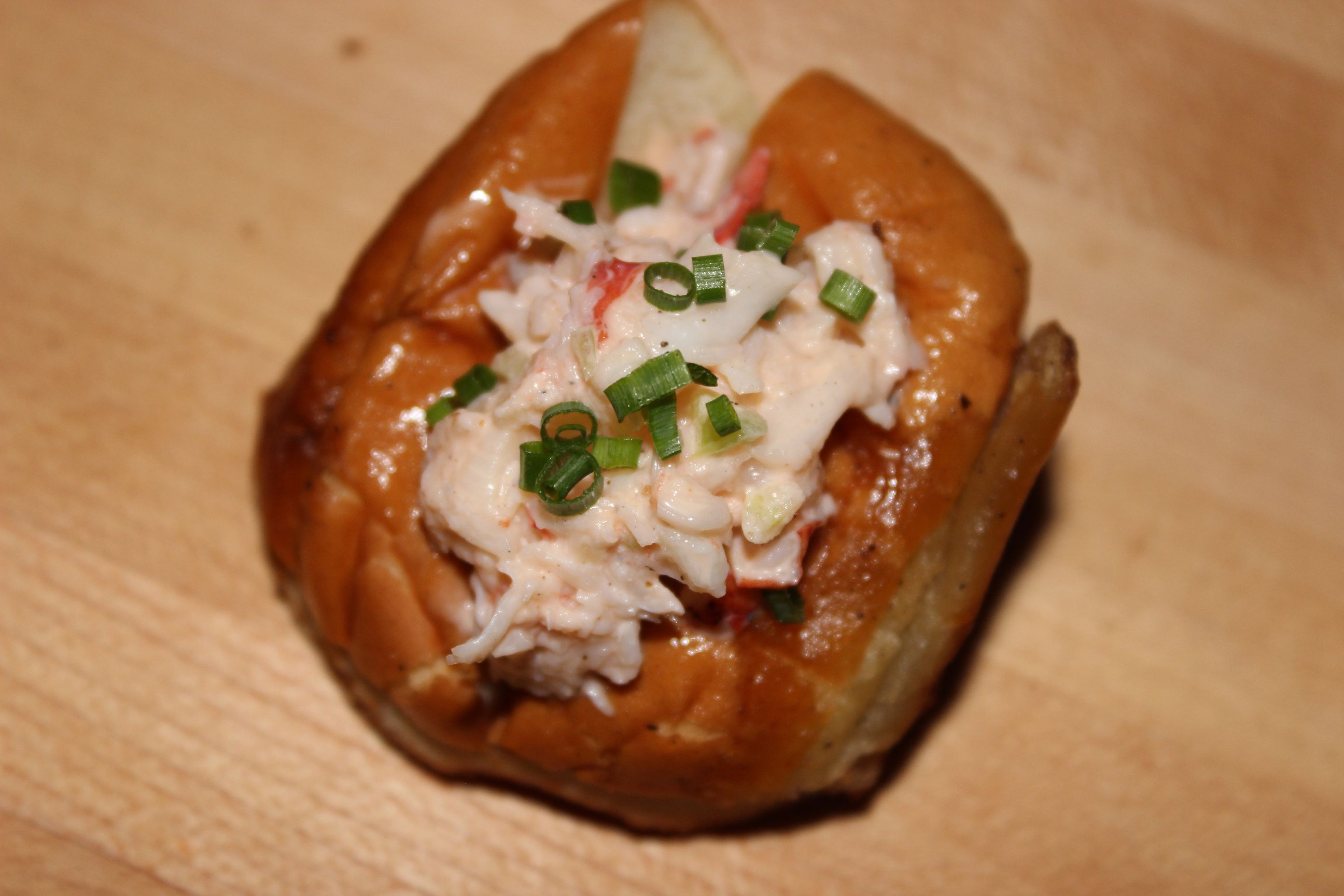 L'Artusi: "Butternut Squash Soup with Creme Fraiche and Toasted Pumpkin Seeds"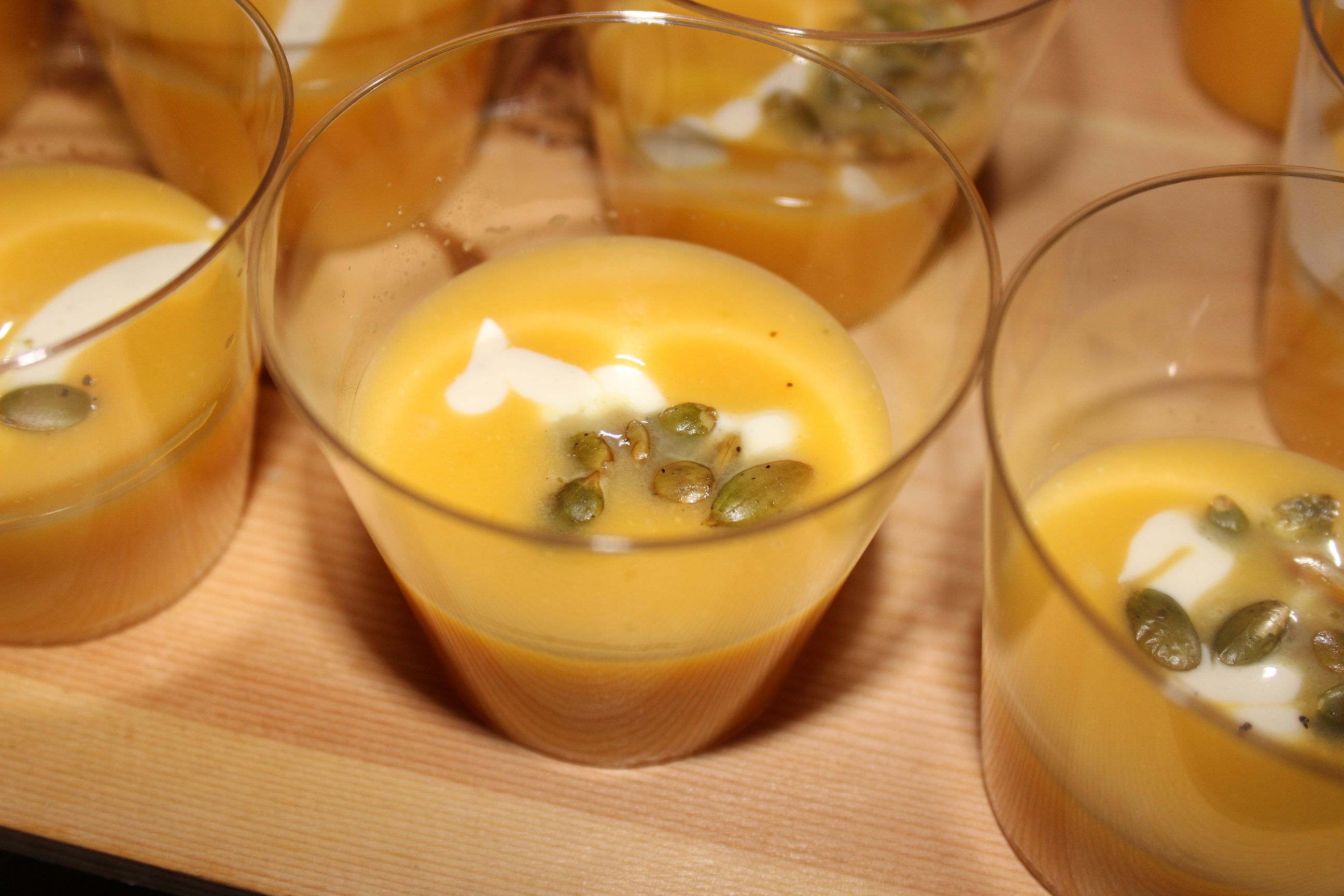 Murray's Cheese Bar: "Scharrfe Max Cheese with Venison Jerky and Preserved Foraged Mushrooms"
Butter: "Ricotta Crostini with Red Grape Mostarda and Charred Leeks"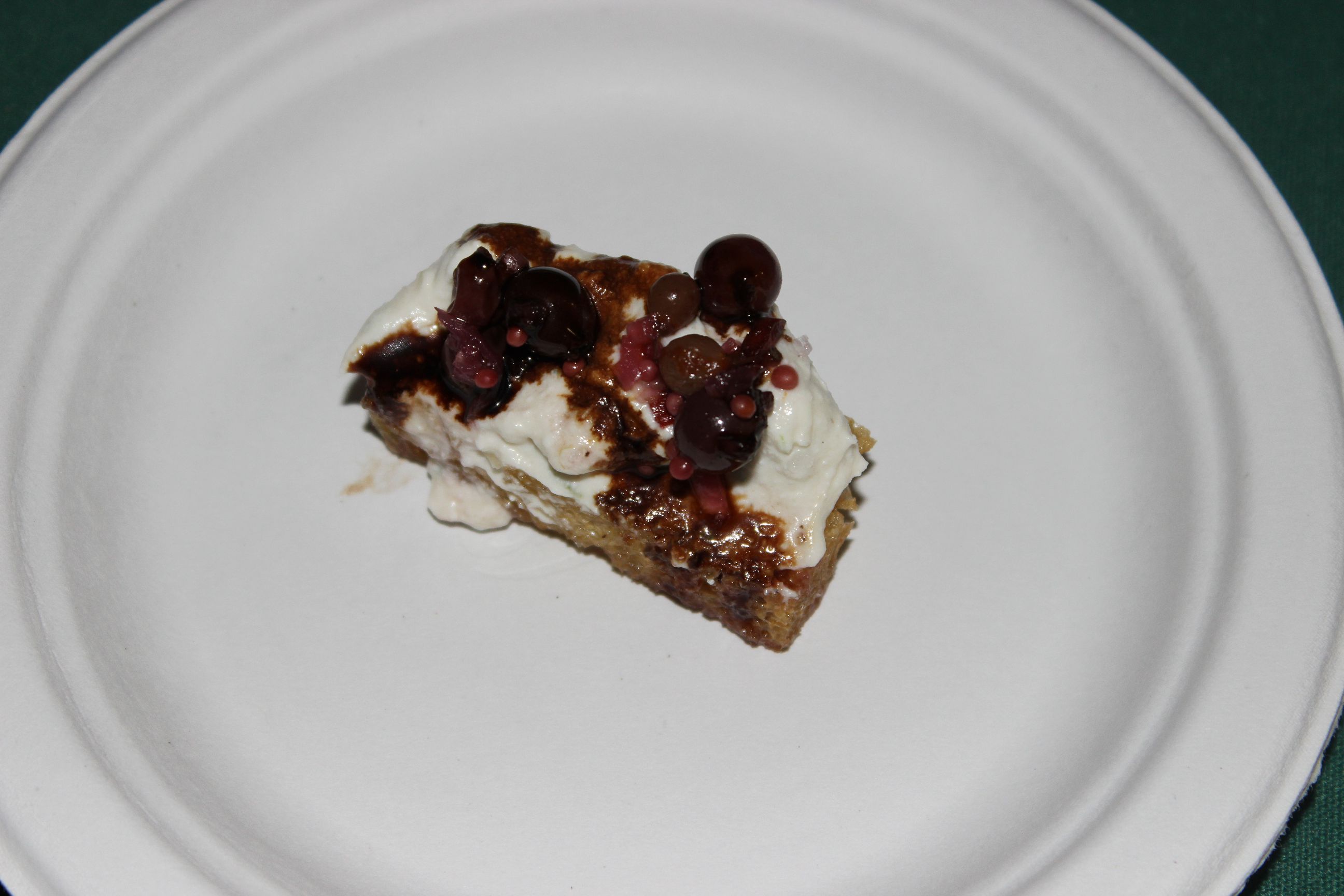 Bar Bolonat: "Braised Lamb with Spicy Kataifi Tuile and Preserved Lemon Yogurt"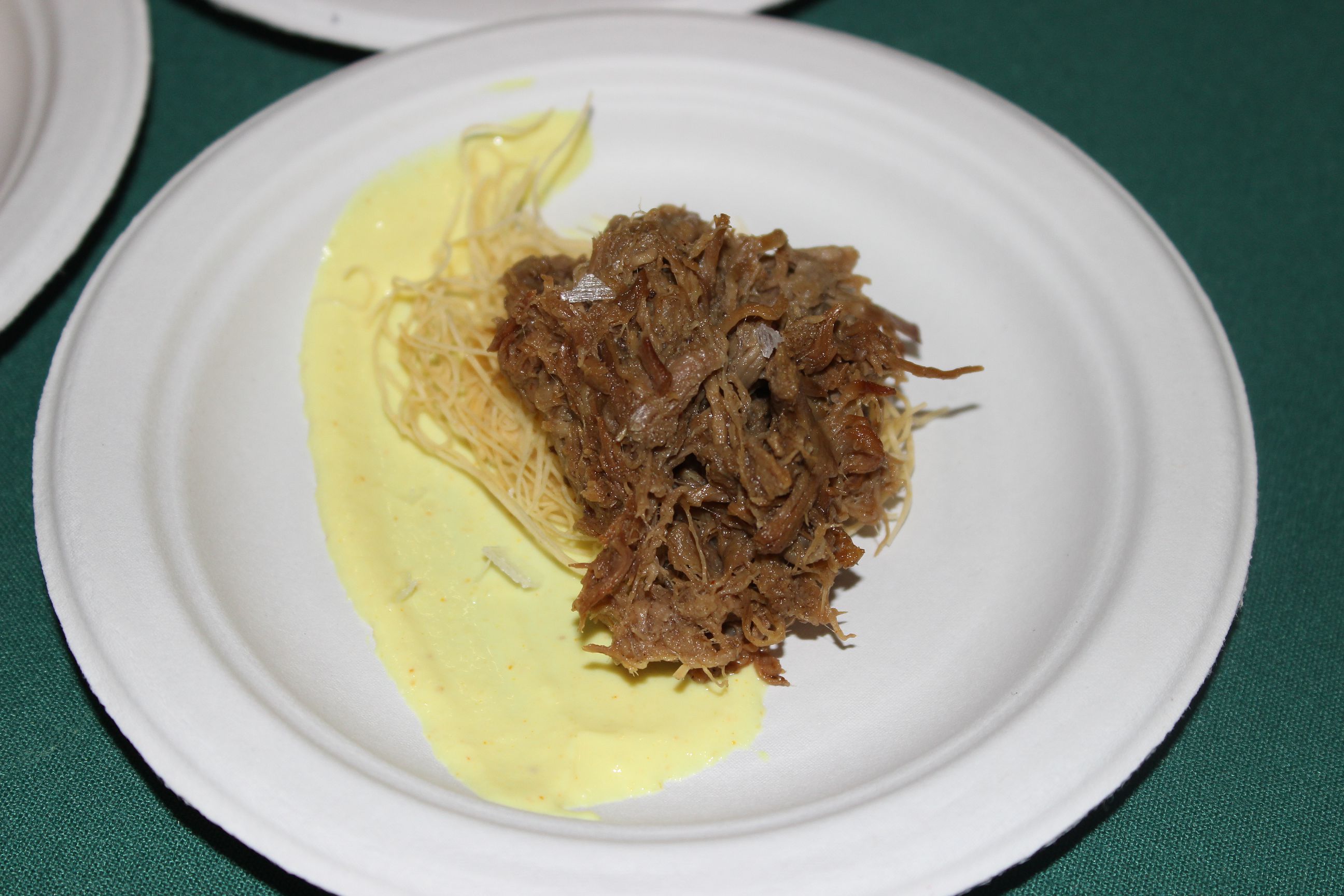 Hill Country Barbecue Market: "Sliced Brisket with House-Made Spicy Pickles"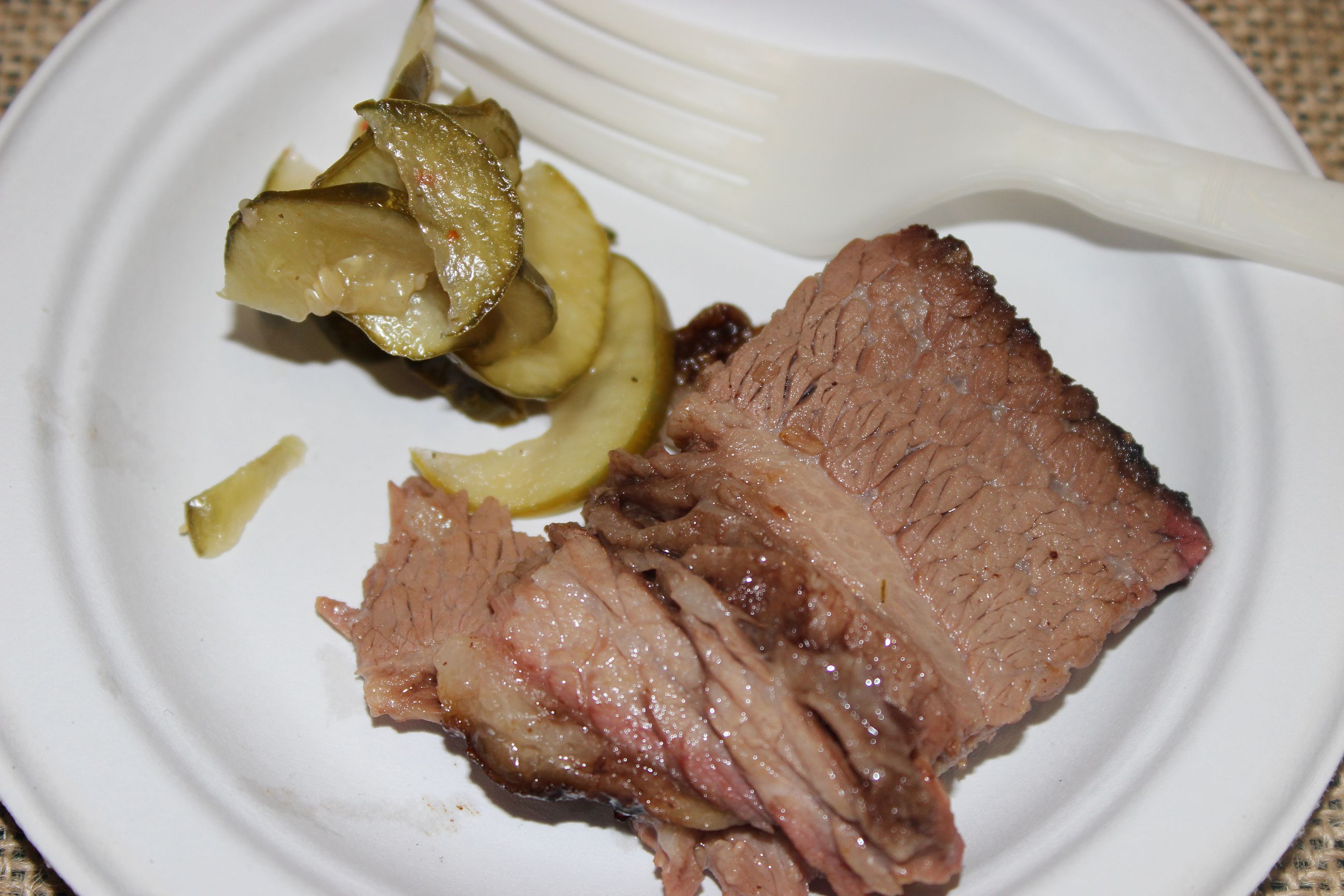 Burger & Lobster: "Mini Beef Burgers with Bacon and Two Cheeses"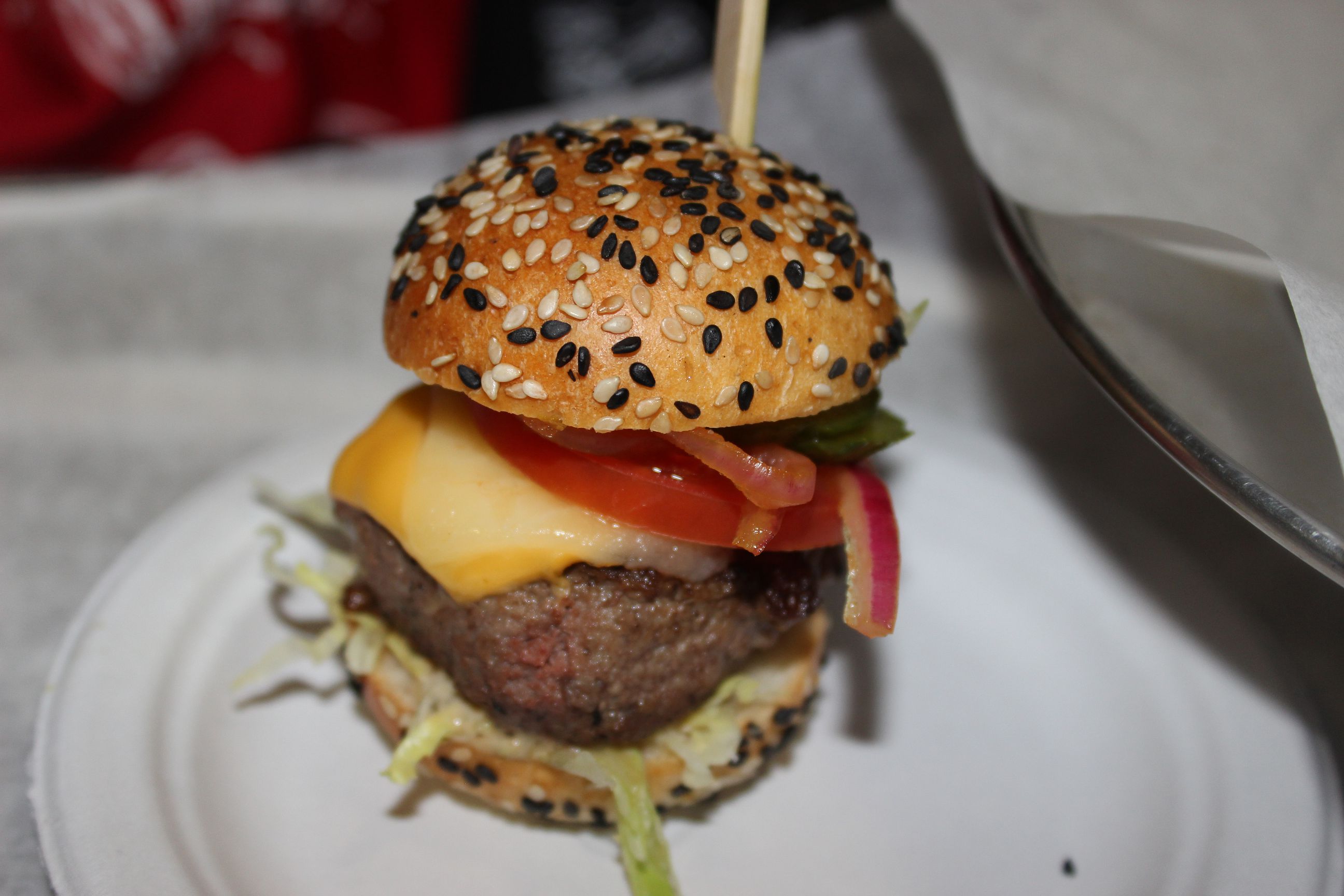 Claudette: "Charred Baby Octopus Skewer a la Plancha with Preserved Lemon and Chickpea Soup"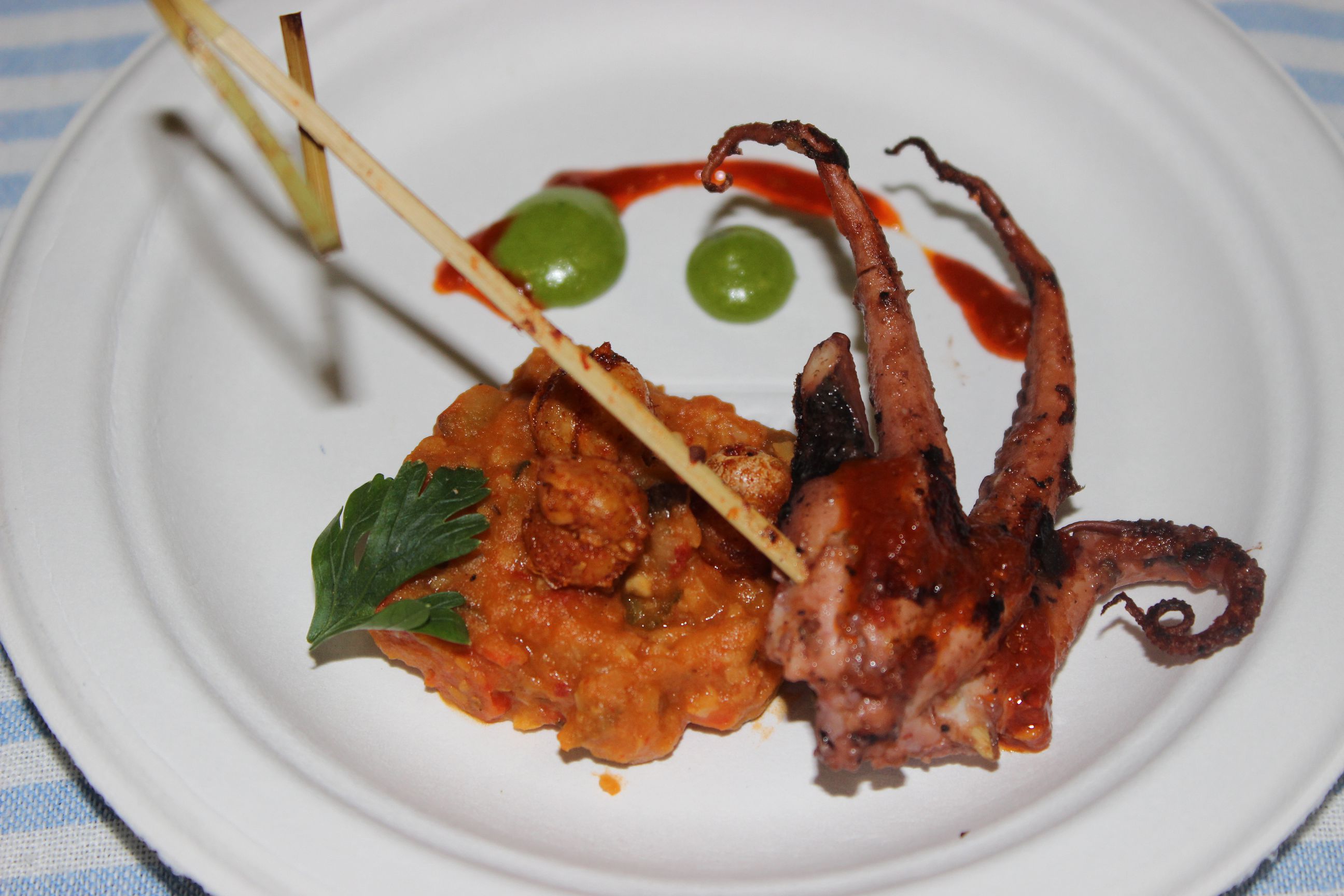 Altamarea Group: "Cured Sardine Crostini with Taggiasca Olivada"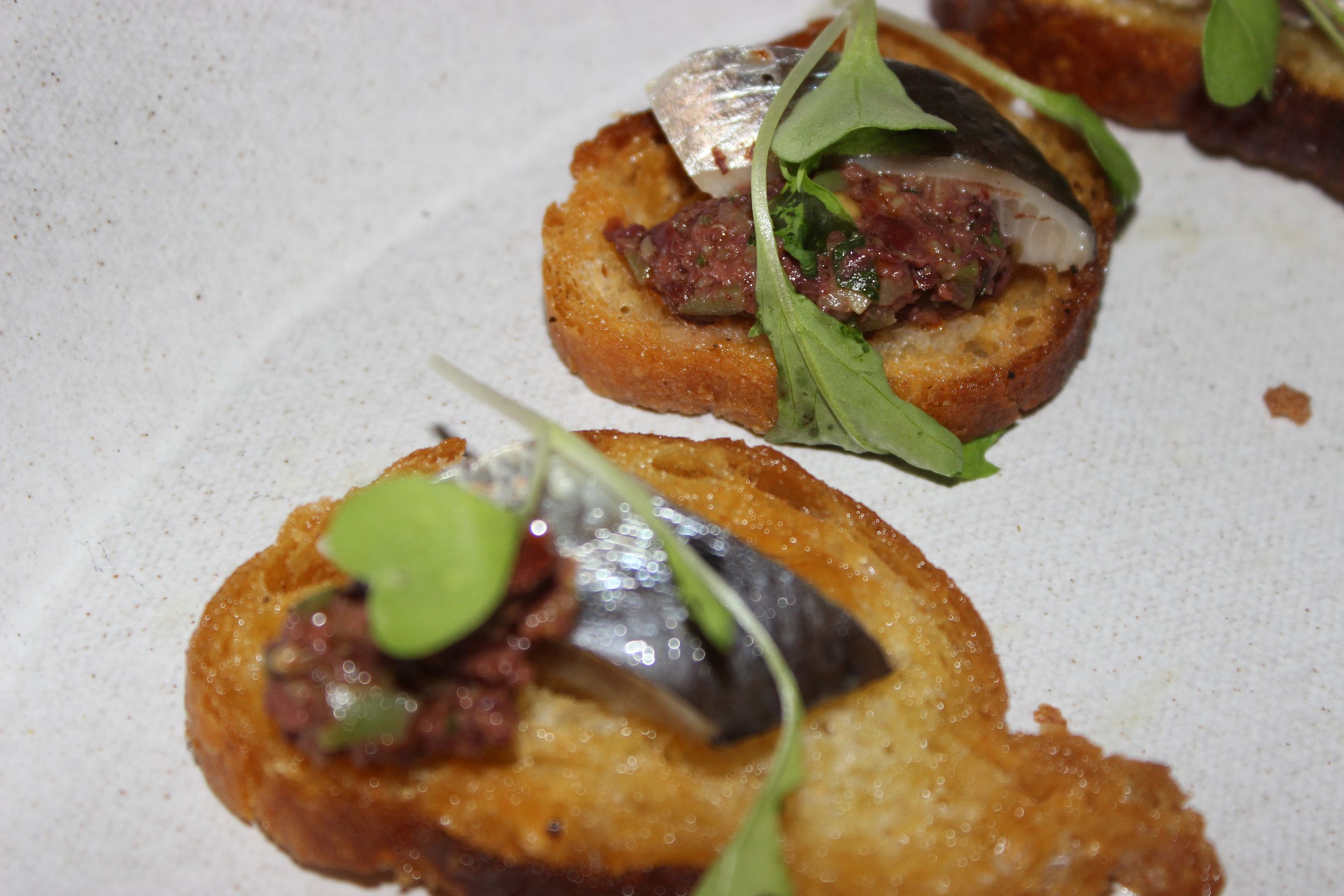 Cafe Clover: "Celery Root and Rutabaga with Cumin Citronette, Pistachios and Cilantro"
Related Articles
Share
About Author
(0) Readers Comments