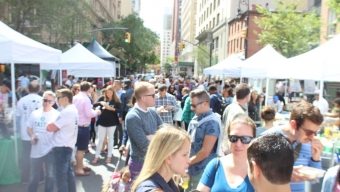 Blog: Taste of Gramercy 2015
T
he 3rd Annual
'Taste of Gramercy Neighborhood'
once again setup shop along a one block radius of Irving Place on Saturday afternoon, where the event's layout and execution felt more like a welcoming neighborhood block party than a gluttonous food festival. In all, some twenty different chefs, restaurants and food purveyors would be camped underneath different tents doling out delectable samples to an audience mostly made up of families and small groups of friends. Though the four hour festivities would kick off at 11am, the day's start time hardly felt like it was too early to gorge on the likes of some predictably hearty fare cooked up by the steakhouses, Italian restaurants and diners that encompass the desirable Gramercy area.
As it has in previous years, the 2015 'Taste of Gramercy Neighborhood' works to both promote local businesses but also utilizes any net proceeds raised throughout the afternoon to benefit healthy meal programs at local public schools- while also donating any remaining dishes to the Bowery Mission. Guests meanwhile are given event tickets of sorts, each of which contain access to six samples to be punched in at any of the participating restaurants on hand for the event. As we arrive, the outdoor space is already buzzing with guests and nearby trashcans are already piling up with empty plates and napkins as the many different stations are hustling to plate each of their dishes. Moms with strollers are methodically weaving their way through a slightly crowded setting, while some early arrivers sit comfortably at some of the scant nearby tables- but in the spirit of a true 'street food' festival, noshing whilst standing is entirely encouraged and with that in mind, we began to join some of our likeminded neighbors in getting the afternoon started.
If some lighter fare was what you were looking for, 'Taste of Gramercy' might not have been the most ideal environment for you- what with such an array of comfort food eats making up the preponderance of the day's menu. Red meat lovers salivated over the "Filet Mignon Sandwich" served up by Morton's Grille and the decadent "Braised Short Ribs" with jicama and cole slaw courtesy of BLT Prime, whose dish somehow left us longing for colder weather given their deliciously hearty dish. Similarly, the team from Florian was shaving fresh grated cheese atop a tender meatball blend of veal, beef, pork and bone marrow, doused in the restaurant's special "Sunday Gravy" tomato sauce to the delight of our waiting mouths. And speaking of savory, Tasca Chino got into the mix with a serving of "Braised Pork Cheek" served with a creamy sunchoke puree and quince paste, where the juicy hunk was nicely enhanced by the bed of elements that lay underneath.
Meat aside, there was plenty of fare to get excited about. Big Daddy's seems to reinvent itself at different food festivals in New York City and Saturday proved to be yet another showcase of the diner's inventive nature. A gooey, sticky plate of "Buffalo Mac & Cheese" topped deliciously with breadcrumbs for texture, awaited some of the more indulgent eaters, with a smattering of chicken, bacon and blue cheese scattered in each delicious forkful. Meanwhile, relative newcomers Burger & Lobster may not have an expansive menu (it's purposefully limited to a 'Lobster Roll,' a 'Lobster' and a 'Hamburger') but their "Lobster Roll" was among the most popular of the day. The chilled fresh pink meat was dressed in a light Japanese mayonnaise and stuffed between toasted halves of a buttery bun before being topped with diced scallions for some additional garnish, though candidly the serving tasted just fine on its own.
Other servings from The Ainsworth ("Ainsworth Sliders"), Casa Mono ("Paella"), Ichabod's ("Rabbit Sliders") and Pierre Loti ("Tuna Tartare") rounded out an otherwise eclectic menu that literally ran the gamut of culinary inspirations and ingredients. It was nice to see newly opened restaurants like Javelina participating alongside stalwarts like Barbounia in a collective celebration of the best that the neighborhood has to offer. Often, these regional Manhattan festivals act as area rallies for each section of New York, championing the distinctive chefs and settings that are uniquely bound by geography. Saturday's affair was no different- blessed by a seasonal September afternoon and punctuated by serving after serving of filling fare, offering more than a glimpse of the inspire creations being served up at one of the City's most sought after living neighborhoods.
- Dave Gendelson

Food Highlights from 2015′s 'Taste of Gramercy'

Morton's Grille: "Filet Mignon Sandwiches"

Ainsworth Park: "Ainsworth Sliders- Hanger Beef Blend with Ainsworth Sauce"

Barbounia: "House Cured Tasmanian Sea Trout, Citrus Labneh Shaved Salad"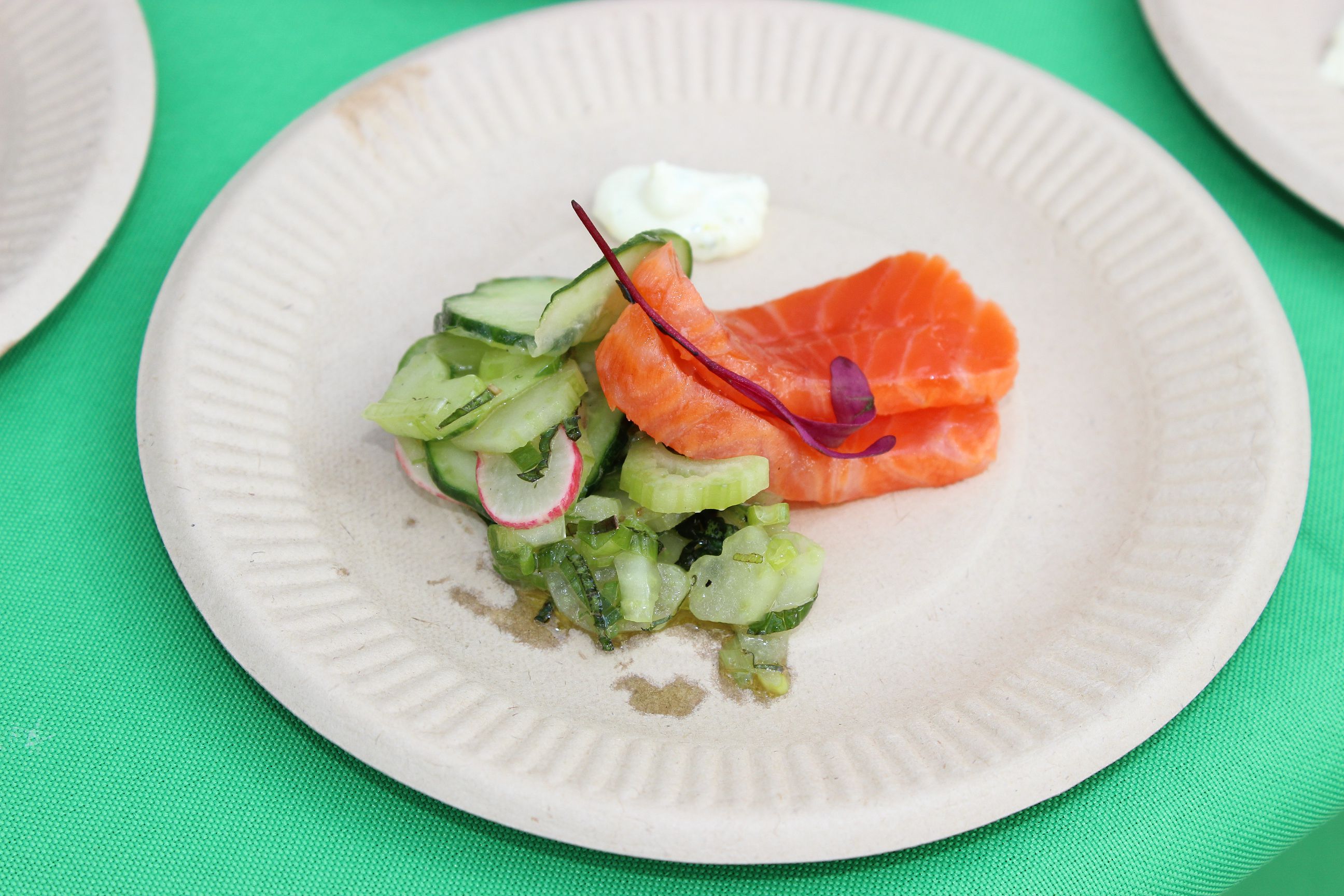 Tasca Chino: "Braised Pork Cheek with Sunchoke Puree, Quince Paste, Fermented Black Beans"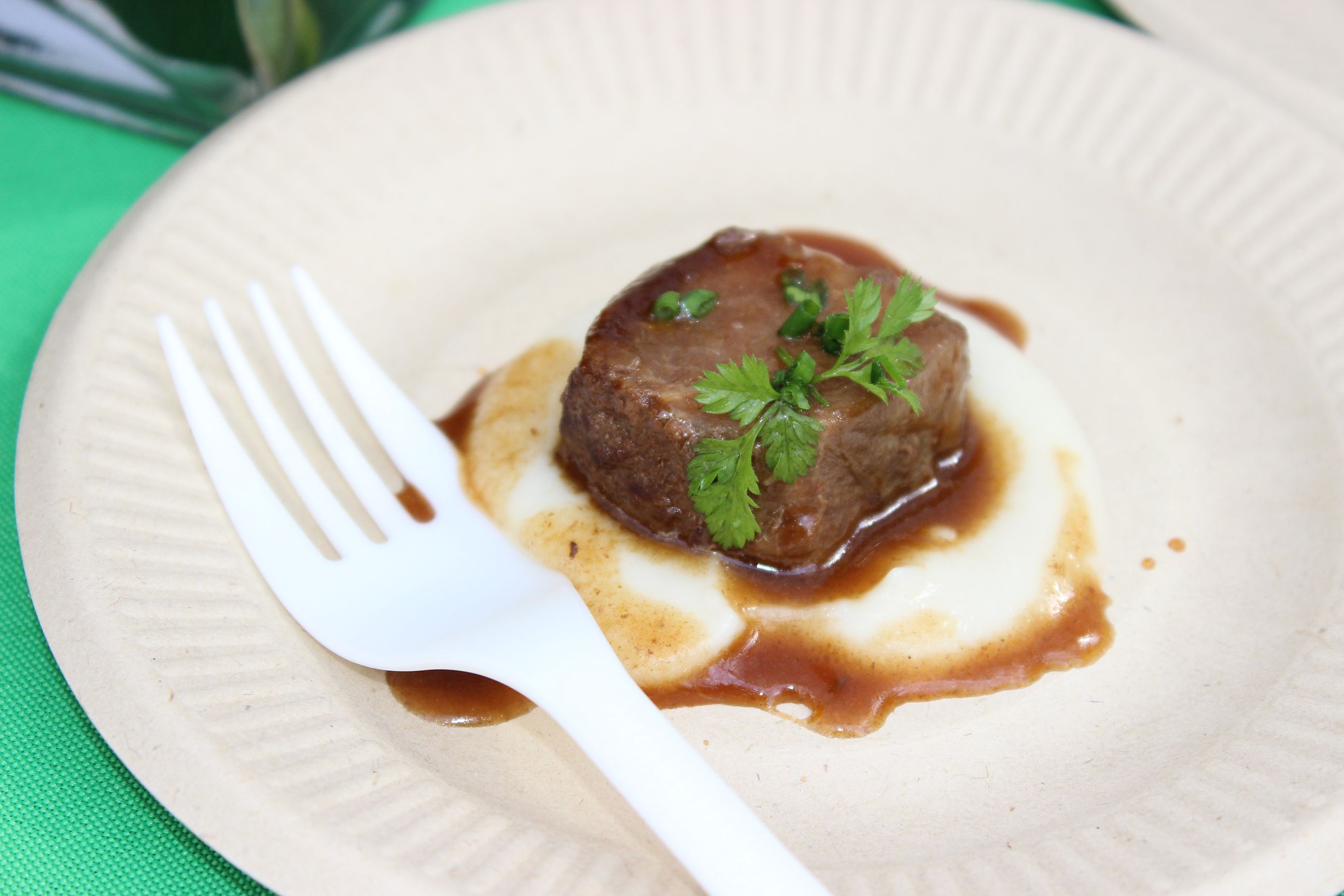 Big Daddy's: "Buffalo Mac & Cheese with Chicken, Bacon & Blue Cheese"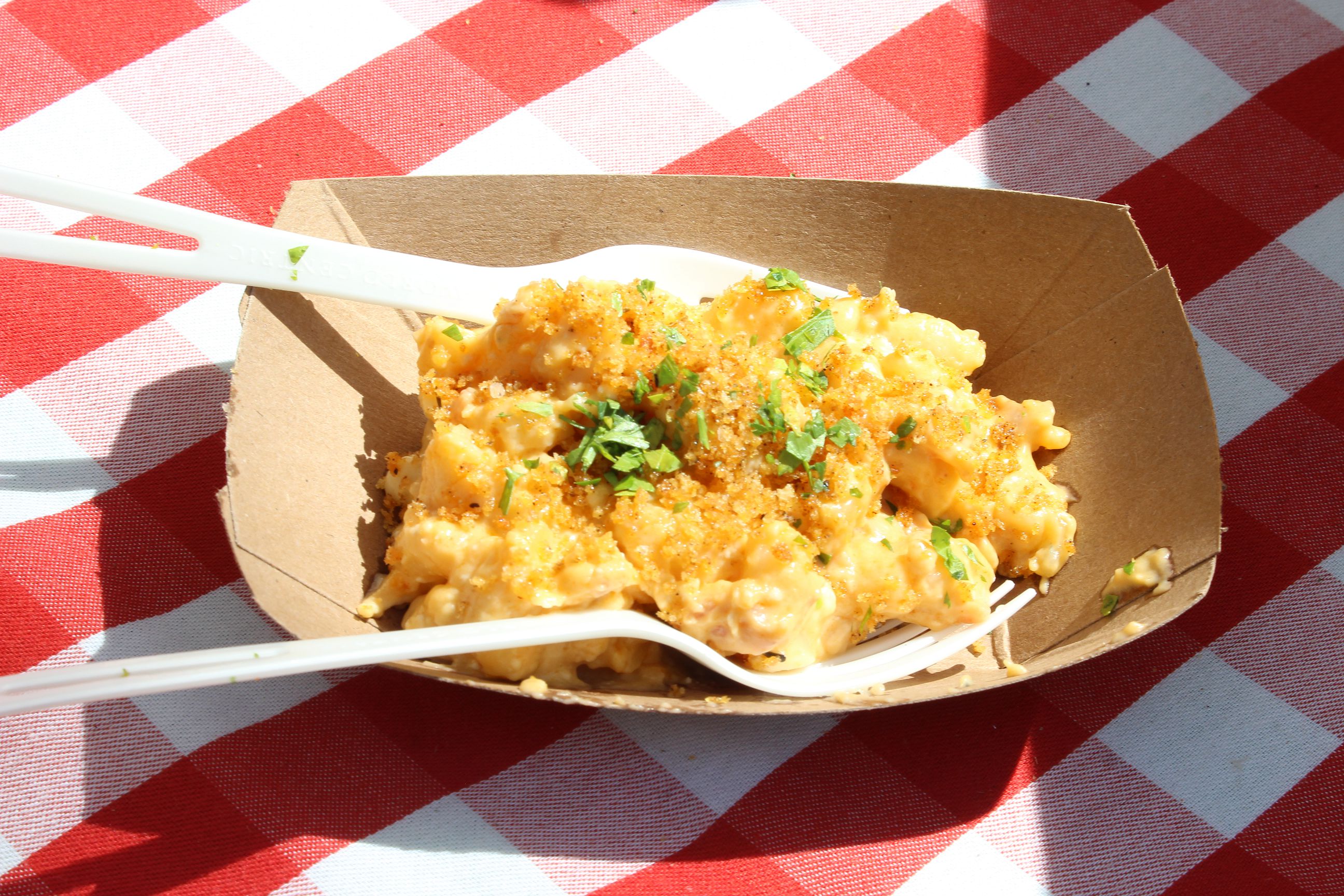 Burger & Lobster: "Cool Lobster Meat Dressed in Light Japanese Mayonnaise"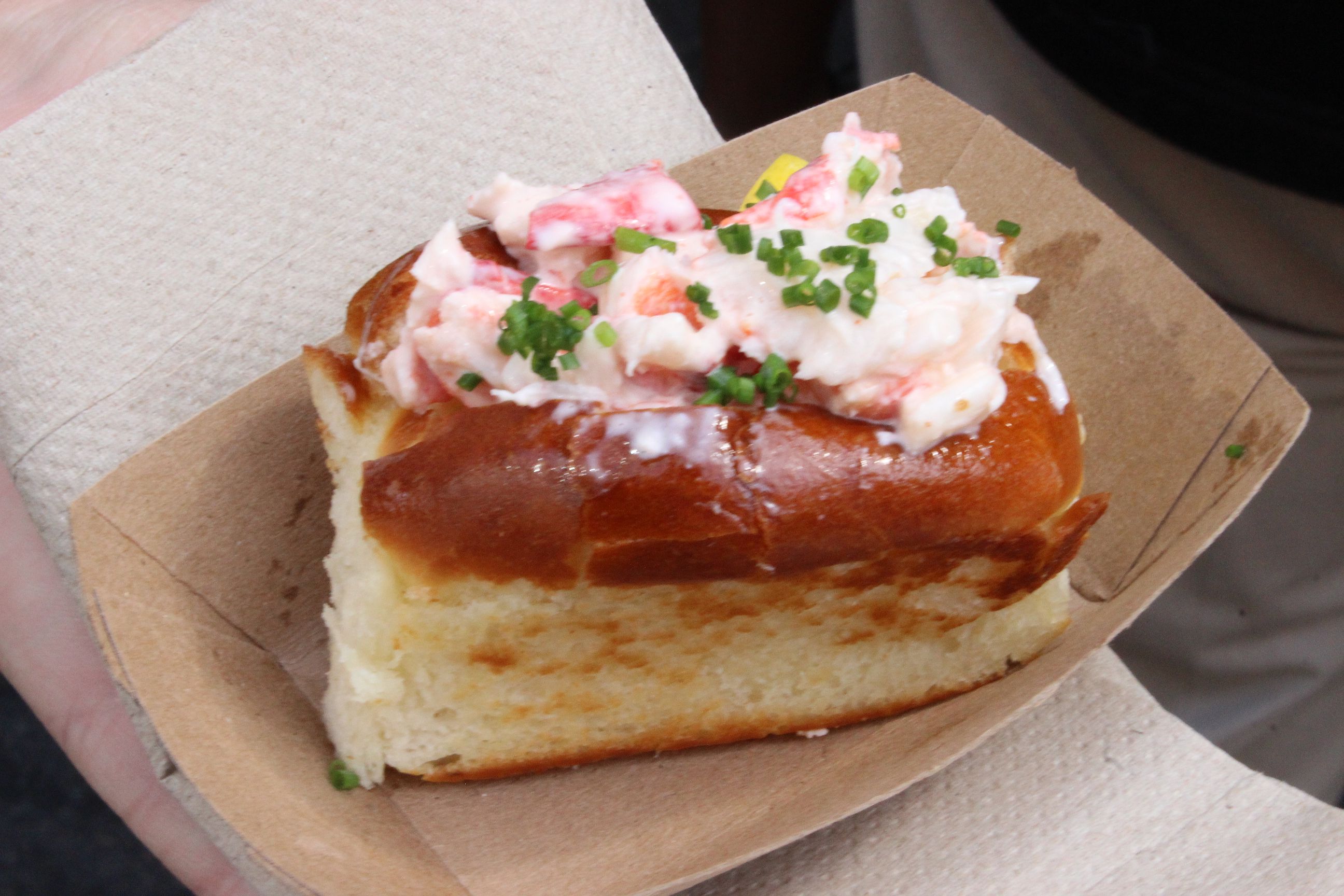 Florian: "Meatballs with Sunday Gravy"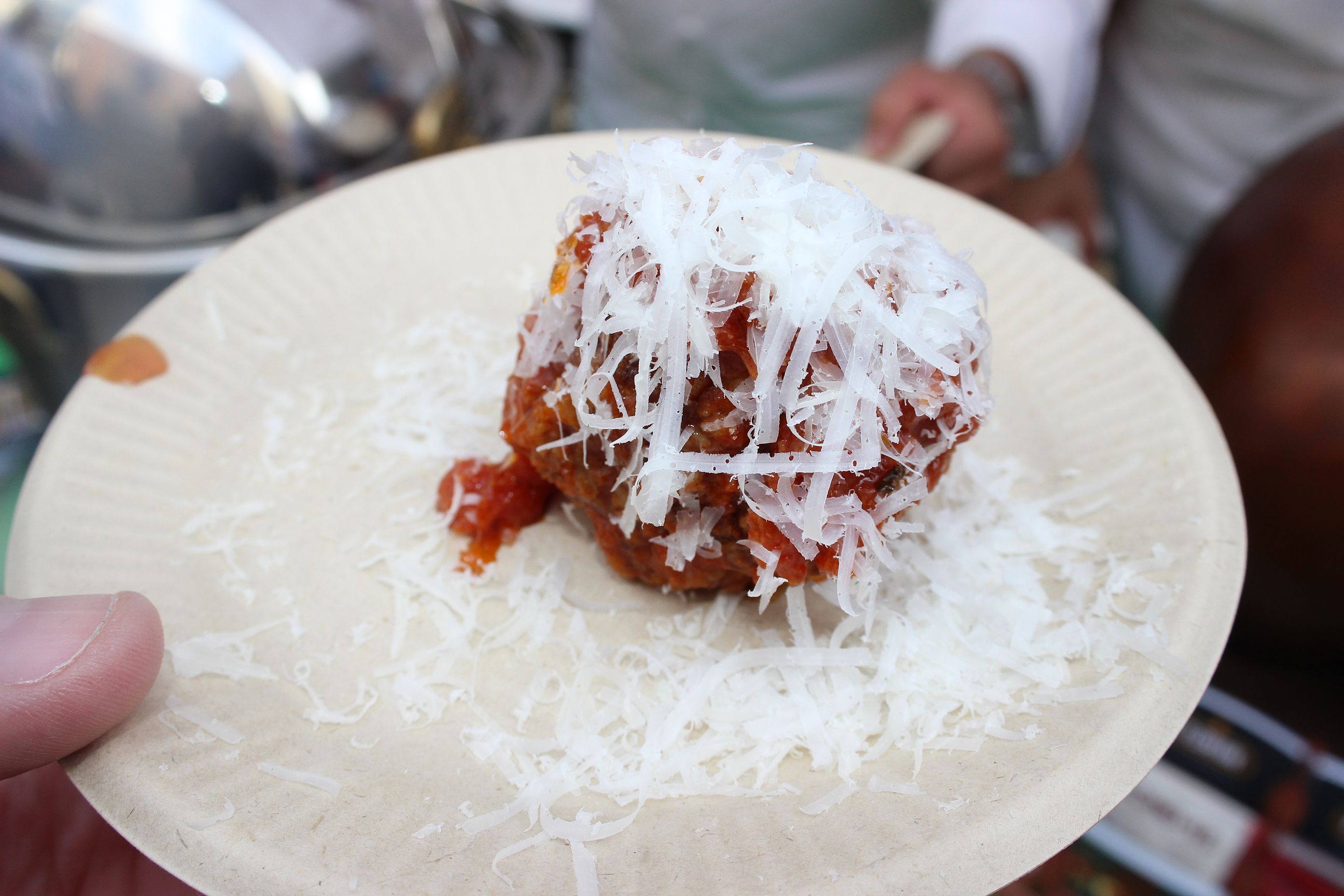 EXKi NYC: "Assorted Sandwiches"

Bar Jamon / Casa Mono: "Paella"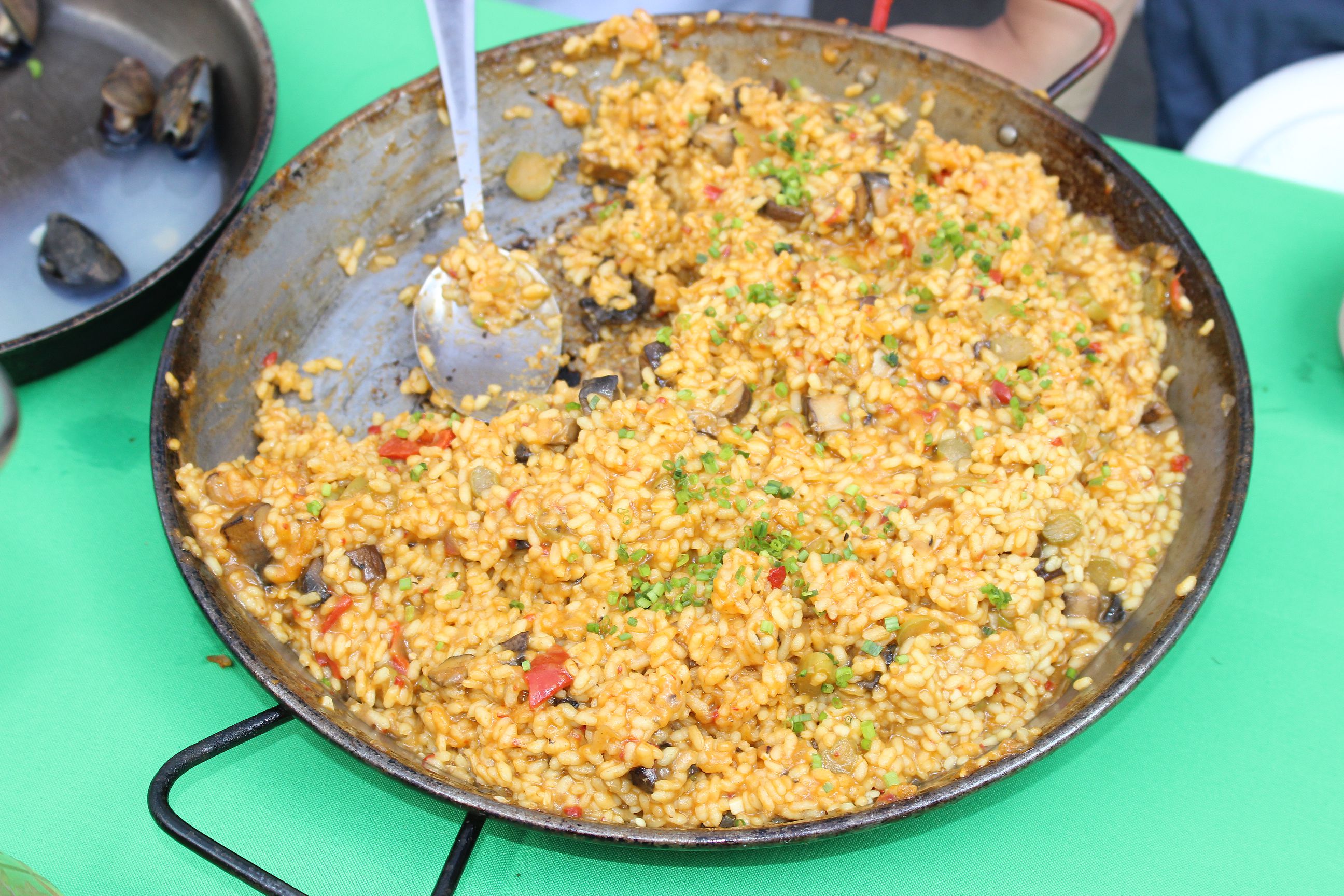 Ichabod's: "Rabbit Meatball Sliders"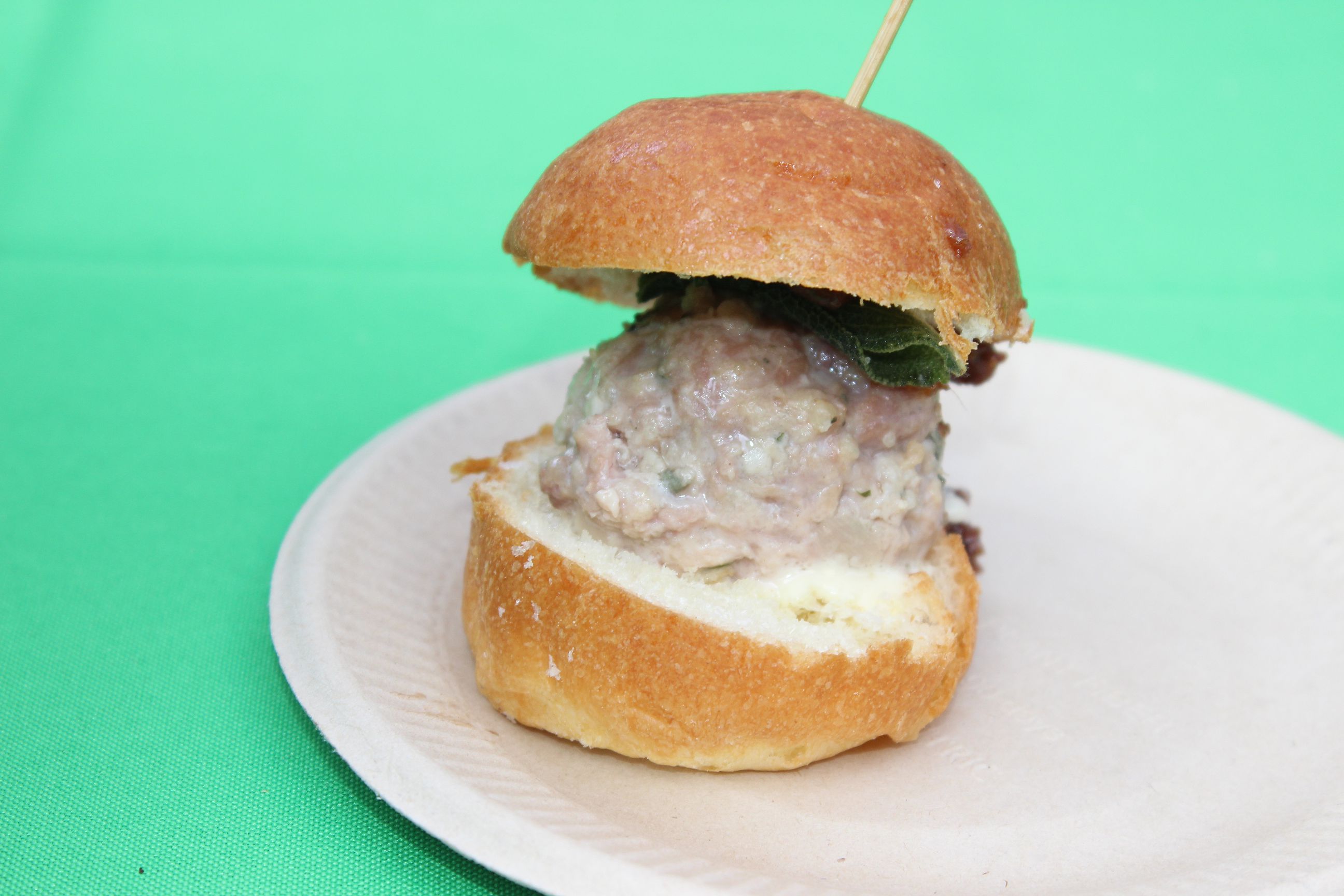 The Stand Restaurant: "Boozy PB&J French Toast" & "Truffle Macaroni & Cheese"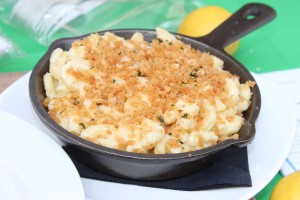 Pierre Loti: "Tuna Tartare- Yellowfin Tuna, Cucumber & Avocado"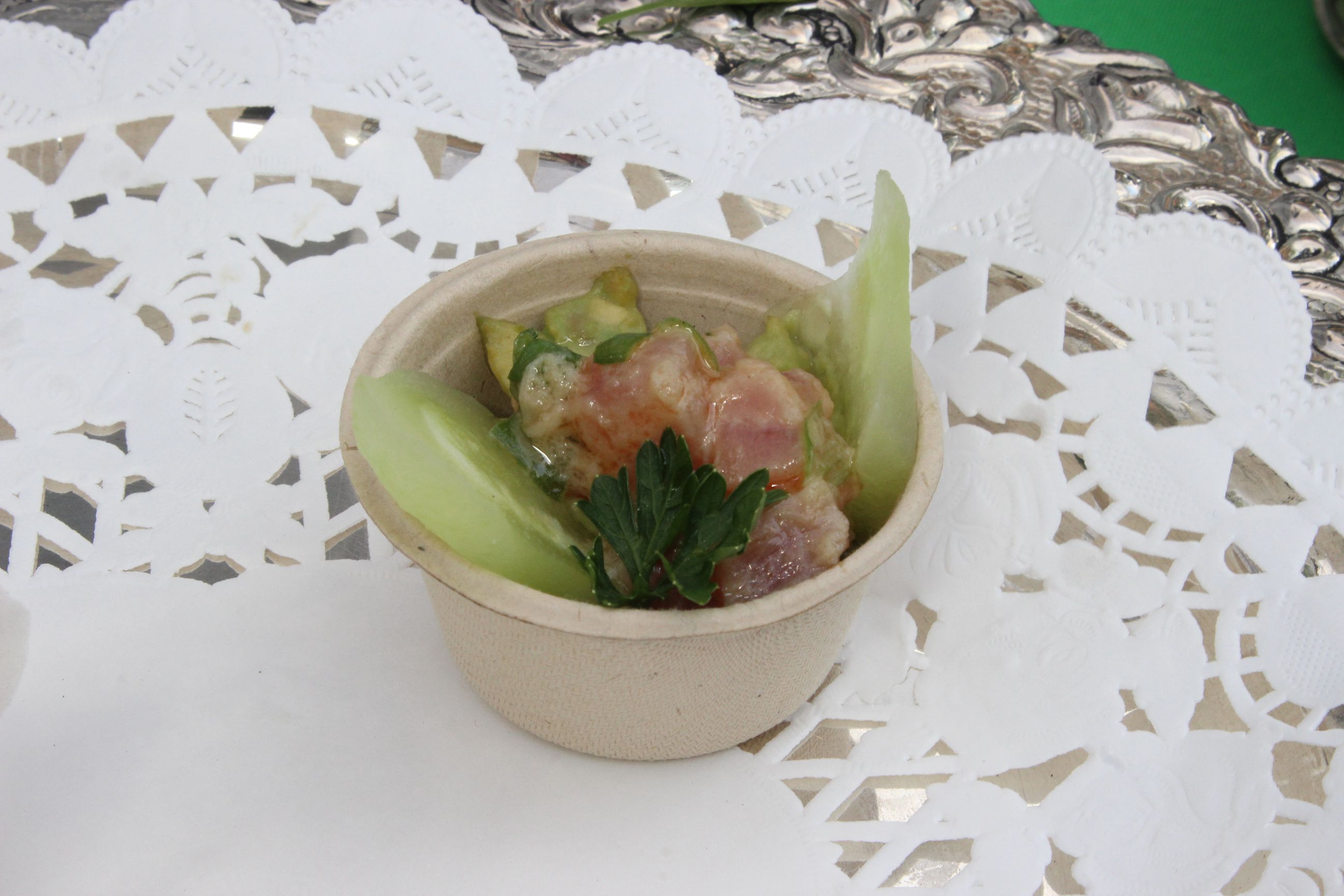 Irvington Bar & Restaurant: "Heirloom Tomatoes & Summer Melon" & "Rotisserie Chicken, Chorizo & Romesco Croquettes"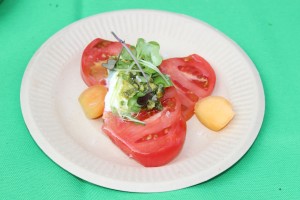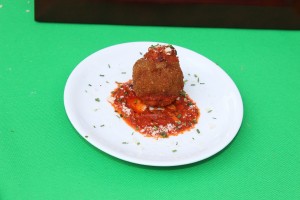 Adalya: "Celery, Hummus, White Fig & Sea Salt" & "Heirloom Yellow Tomato Gazpacho"

Javelina: "White & Yellow Queso with Tortilla Chips"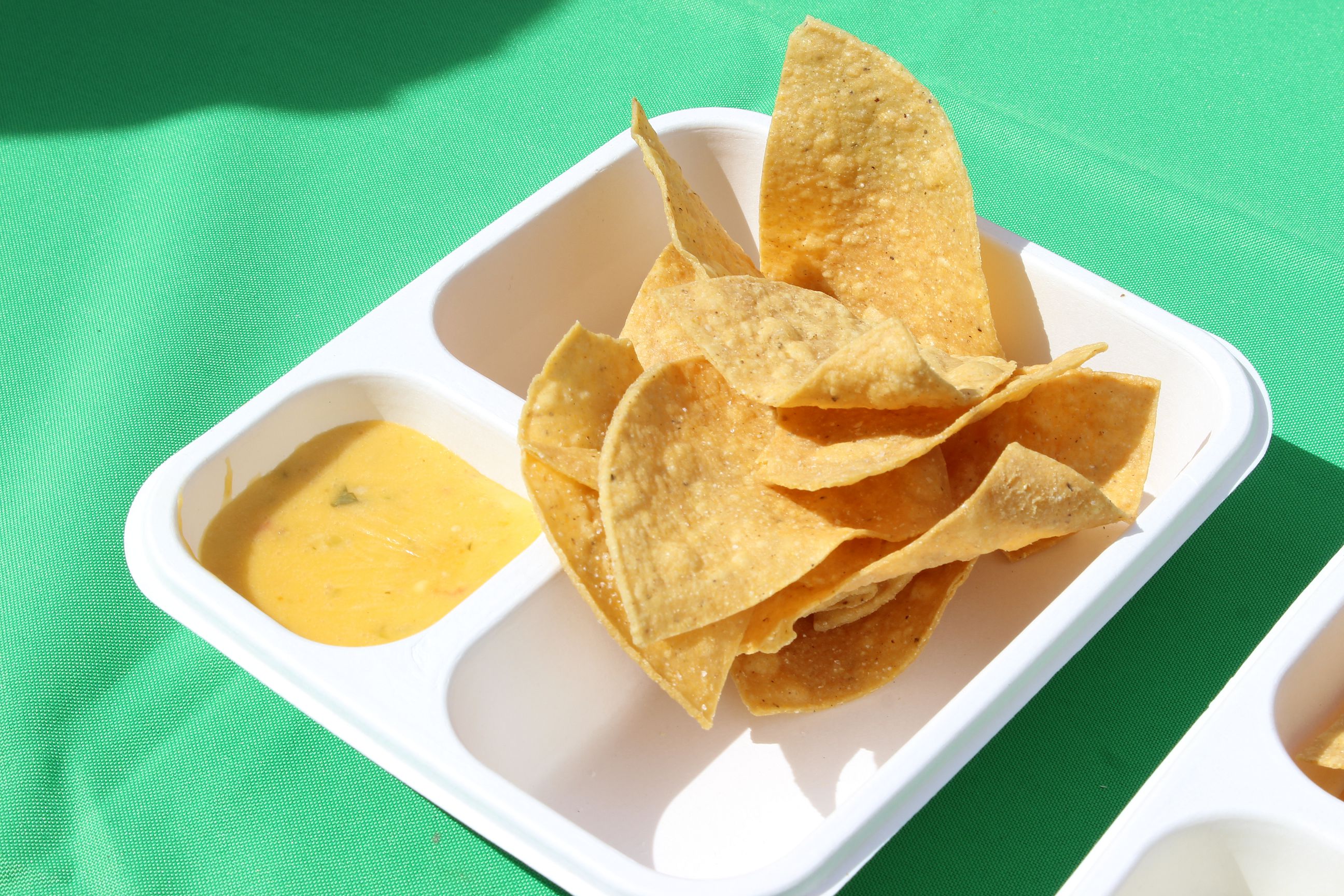 Jack's Sliders & Sushi: "Sliders & Sushi"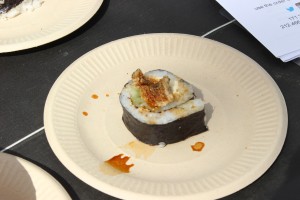 Paul & Jimmy's: "Penne & Eggplant Parmigiana"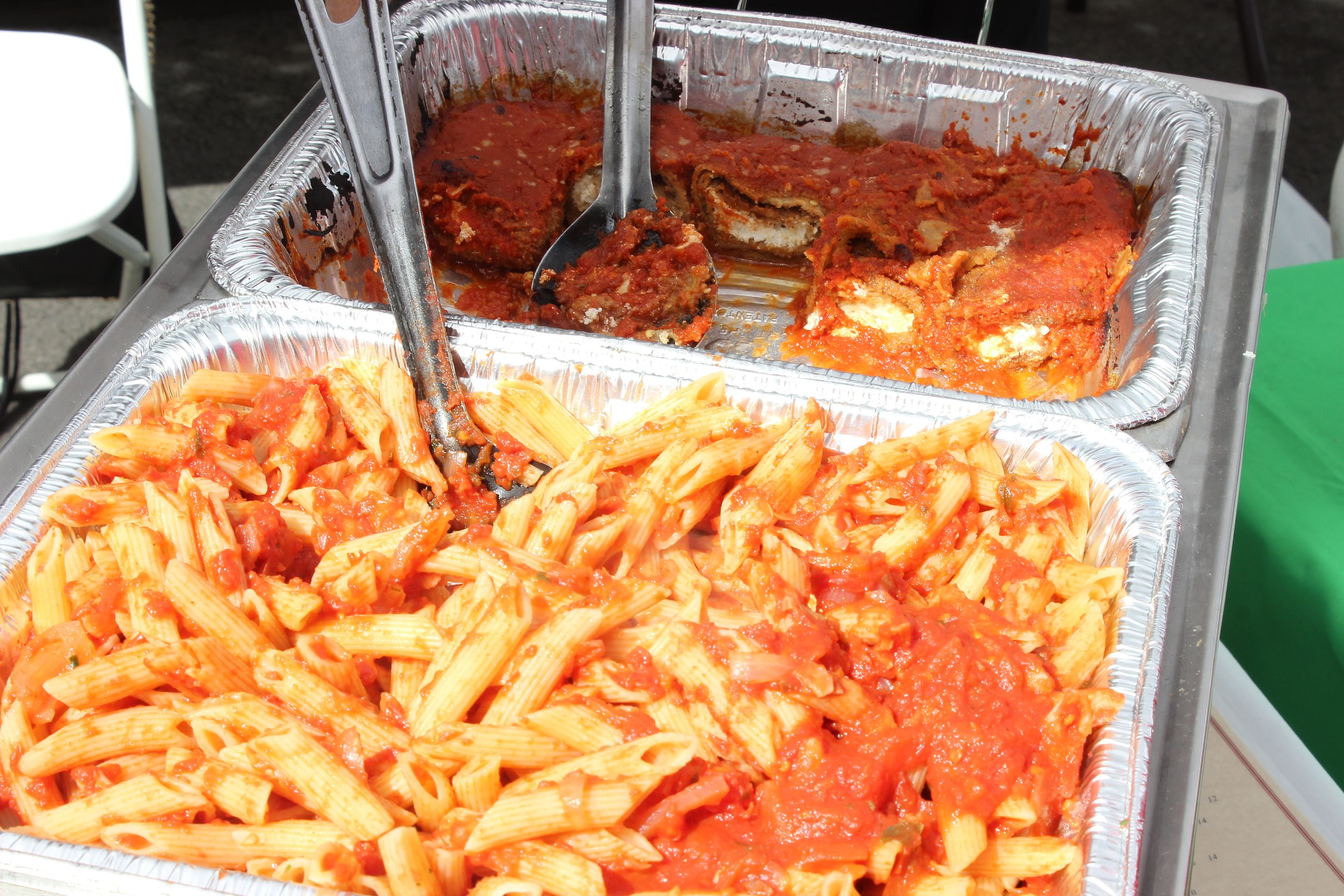 Bedford Cheese: "Hell's Kitchen Sandwich" & "Chelsea Sandwich"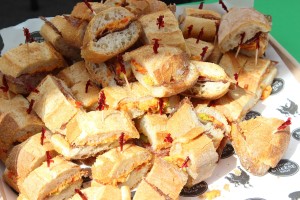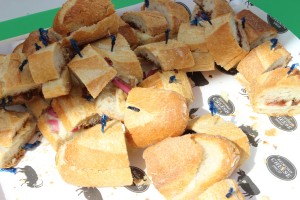 BLT Prime: "Braised Short Ribs with Jicama, Cilantro & Cole Slaw"
Gramercy Tavern: "Granola Bar"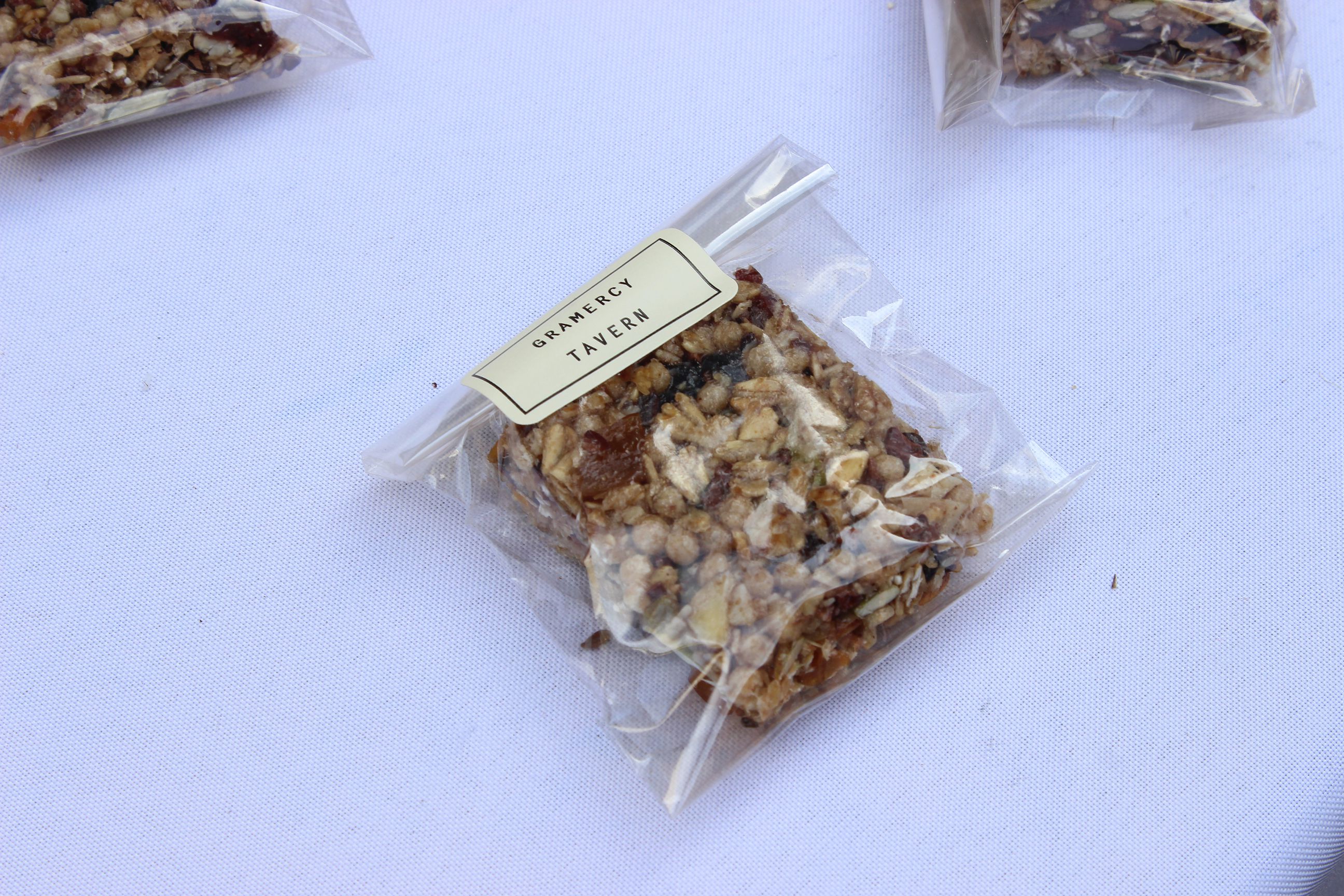 Related Articles
Share
About Author
(0) Readers Comments