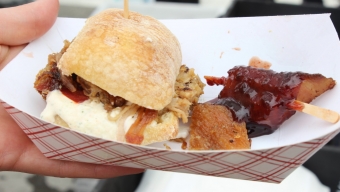 The blades were sharpened, cutting boards laid out and the grills turned way up on a partly cloudy, but warm weather summer Saturday in Red Hook Brooklyn.  Sailing into town once again was September's annual welcome party for autumn known as Pig Island, where some two dozen chefs, restaurants and food purveyors would welcome the outdoor space surrounding Ikea and dole out sizable samples of succulent pork-fueled fare.  2015′s edition would once again be a highly anticipated affair, purposefully kept just a bit more intimate to ensure that lengthy lines and scarcity of personal space would not be an issue throughout the afternoon.
The festivities kicked off promptly at 11:30am, a time when most of us are more likely to be enjoying traditional slabs of soft and chewy bacon with our morning eggs rather than the likes of piping hot bratwurst, pig's head terrine and crunchy chicharrones, all of which was being plated and served right at the day's opening bell.  With some live tunes welcoming us through the gates, we loaded up on pours of refreshing Sixpoint beers before starting a truly epic journey of gluttony, feasting on all parts of the pig.
If you've ever attended Pig Island before, you know that there are certain to be some unorthodox and definitively unique dishes being crafted by some of the talented chefs on hand- so if you're looking for some run of the mill bacon or sausage, it's best that you check out your local diner instead. Part of the fun of attending Pig Island in fact, is the thrill for the adventurous eater.  Desserts were among some of the more buzzed about dishes early on- Butter's "Pork Belly Smores" for instance were fire-torched and chocolate dipped while Hudson & Charles utilized smoked lard in baking their "Chocolate Chip Cookies."  And of course, Pig Guy NYC with his native home at Citi Field, was on hand slinging a sweet berry dipped bacon slab alongside a creamy "Agape Pulled Pork Sandwich," kicked up with a spicy tzatziki sauce.
Waterfront views proved pivotal to an afternoon rife with sights to see- but kicking back with an ice cold beer and savory portions of Sotto 13′s "Pork-Butt Corn Dogs" or a "Smoked Pork Lettuce Wrap" courtesy of Route 66 Smokehouse while staring toward the next arriving water taxi somehow lent a calmness to the otherwise bustling event.  Not for the faint of heart, live butchering demos would also take place as the day progressed, drawing throngs of attendees with their camera phones in hand to undoubtedly impress their many followers on social media.  For our money, East Village craft beer bar Jimmy's No. 43 served up our favorite dish of the day- a Filipino inspired "Whole Roasted Lechon" with pickled vegetables.  The thick crackling skin was deliciously sticky, and complemented the tender morsels of white pork meat in delicious fashion.  If the serving size wasn't so generous, we surely would have returned for seconds- even though we were filling up quickly.
Massive portions from Hecho en Dumbo, Arrogant Swine and Neuman's Kitchen ensured that there was no way to leave the Island without being completely satiated- though the tease of Revolving Dansk's delectable bacon covered "Copenhagen Street Dog" certainly made our self control waver at times.  As Pig Island veterans, you'd think that we would remember to bring a blanket with us one of these years- as small groups of friends always appear completely content after carving out a space of their own on the comfortable stretch of lawn in the center of all the action.  While we've certainly earmarked a blanket for next year, we did manage to bring with us the most important thing of all: a healthy appetite.  And after wolfing down one of Fleisher's underrated "Chichaquiles" and Chef Jesse Jones' "Apple Cider Braised Whole Hog," it was time to get back on that ferry and head back to life in the big city, confident that we wouldn't need to eat anything else for the remainder of the weekend.  I suppose it takes a pig to truly enjoy one.
- Jane Van Arsdale
Food Highlights from Pig Island 2015

Roni-Sue Chocolates: "Caramel & Chile Flakes Pretzels"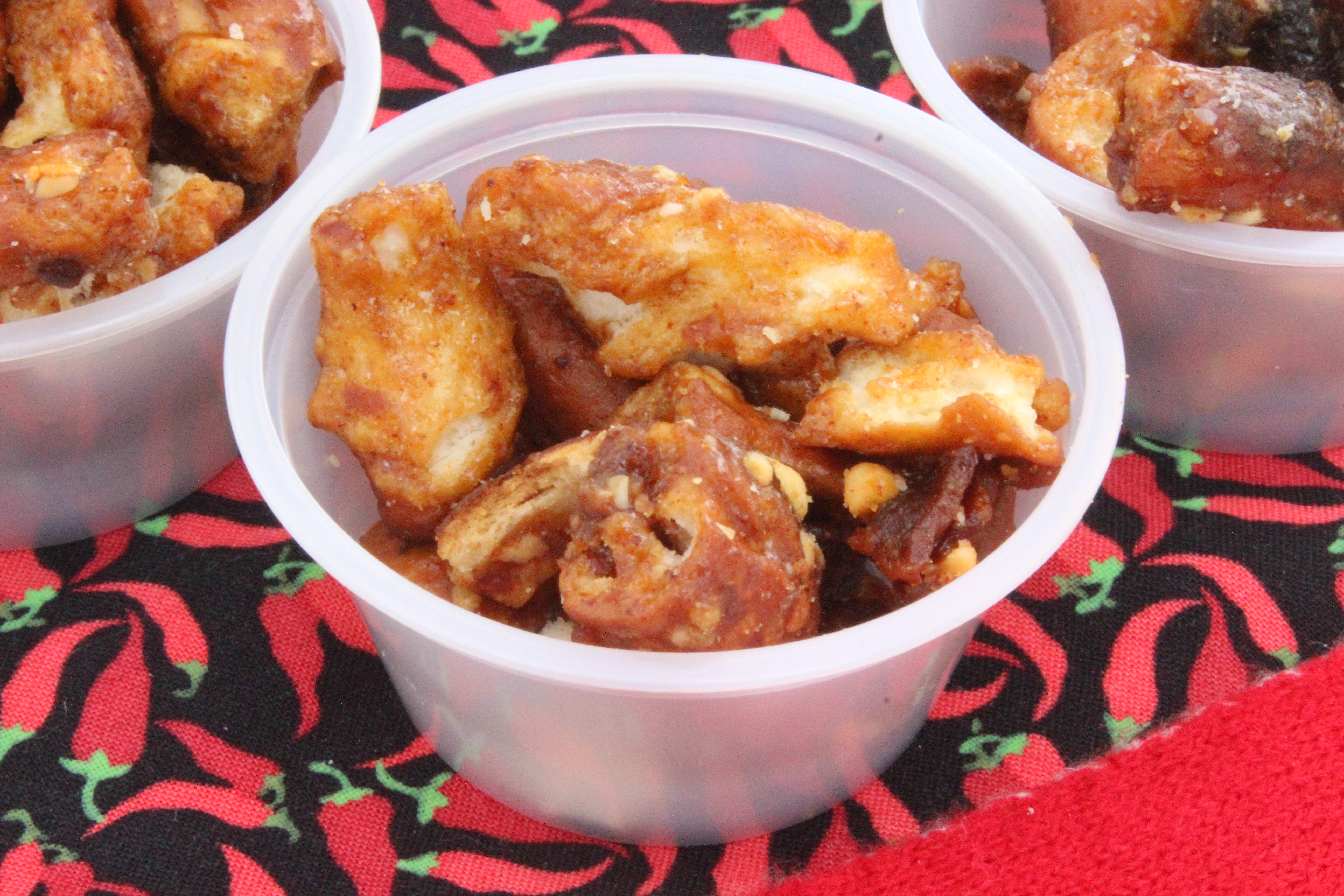 Fleishers: "Chichaquiles"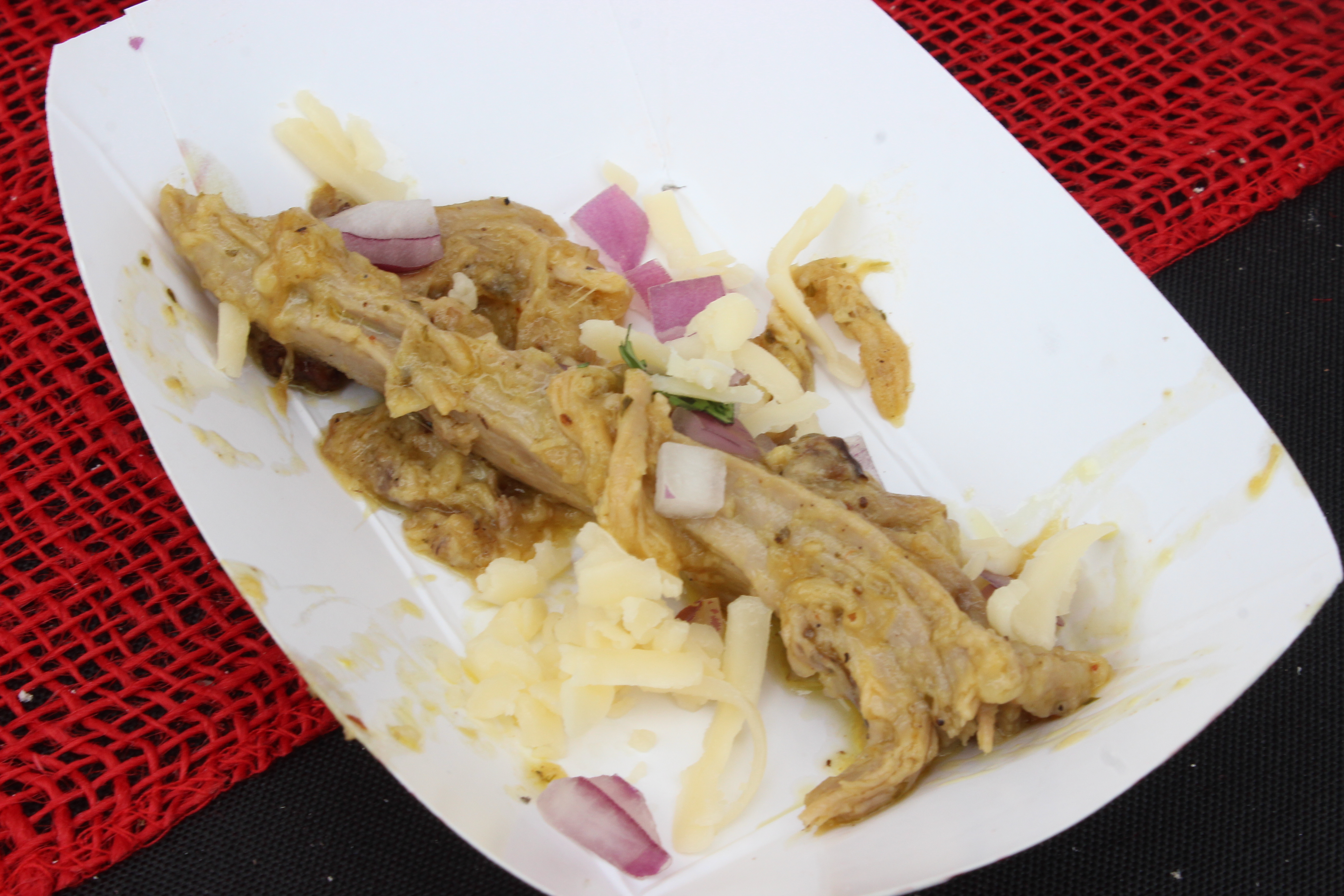 Northern Spy Food Co.: "Johnny Cakes with Roast Pork, Pickled Plums & Mojo Verde"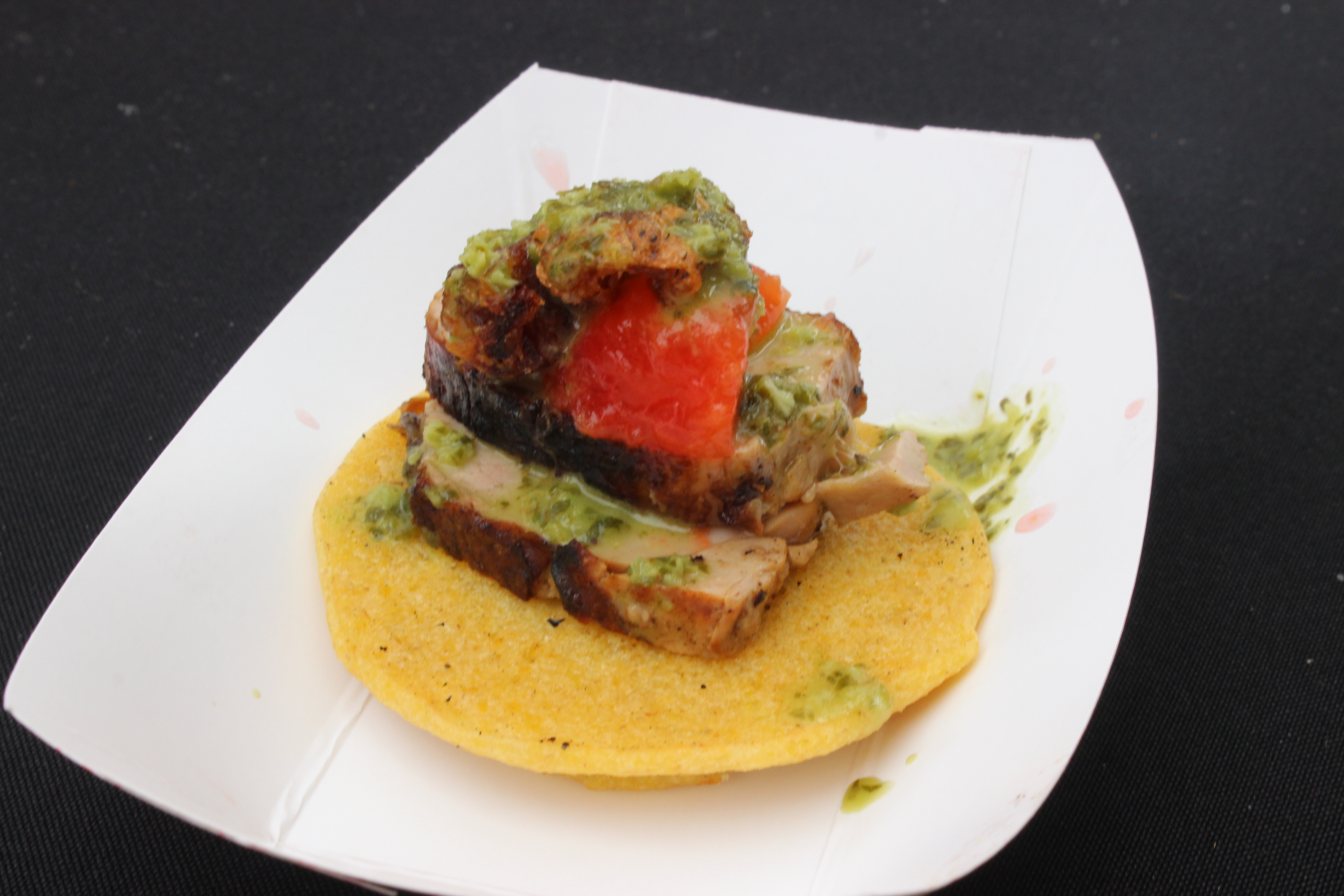 Jimmy's No. 43: "Lechon with Cracklins"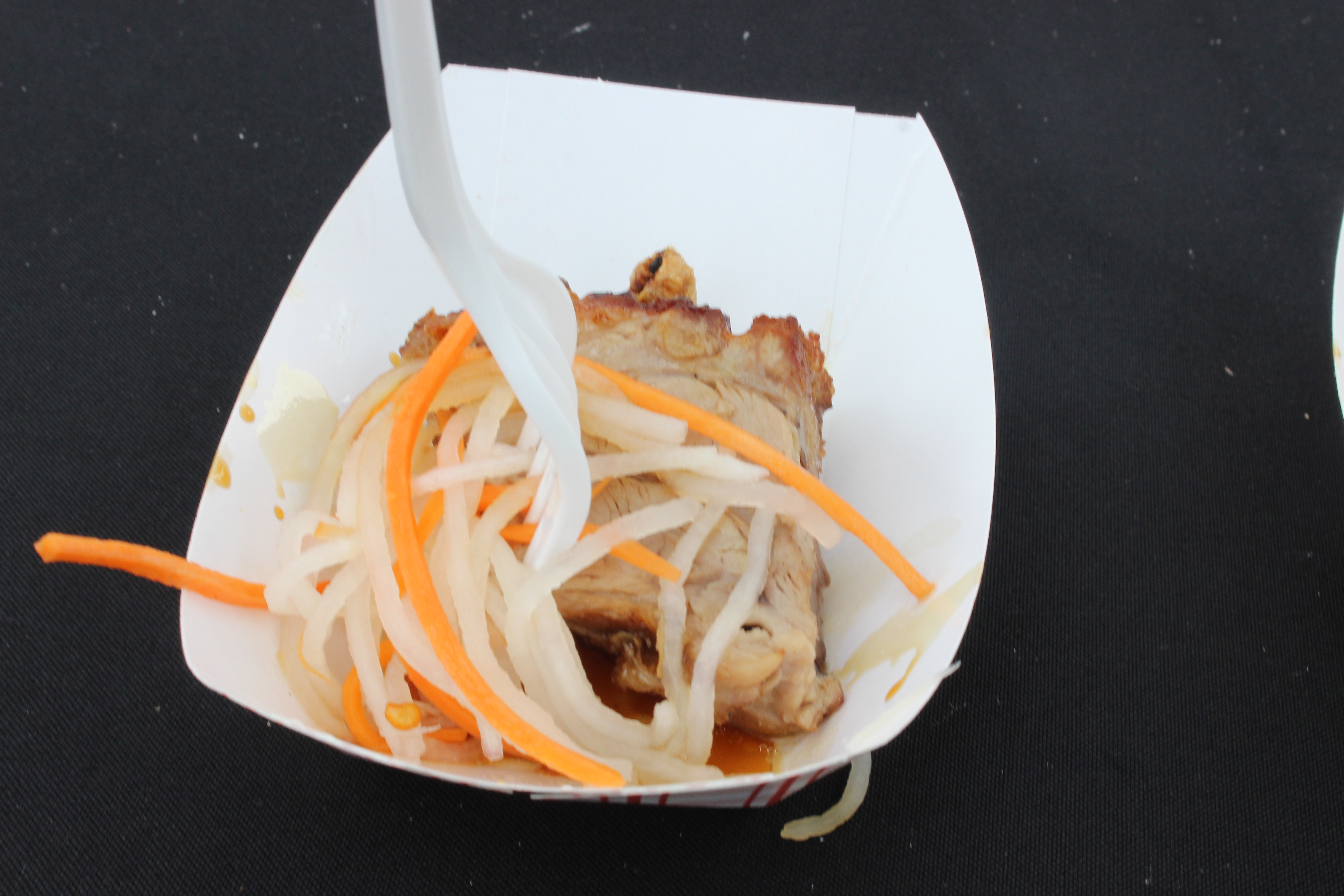 Flying Pigs Farm: "Mole Verde"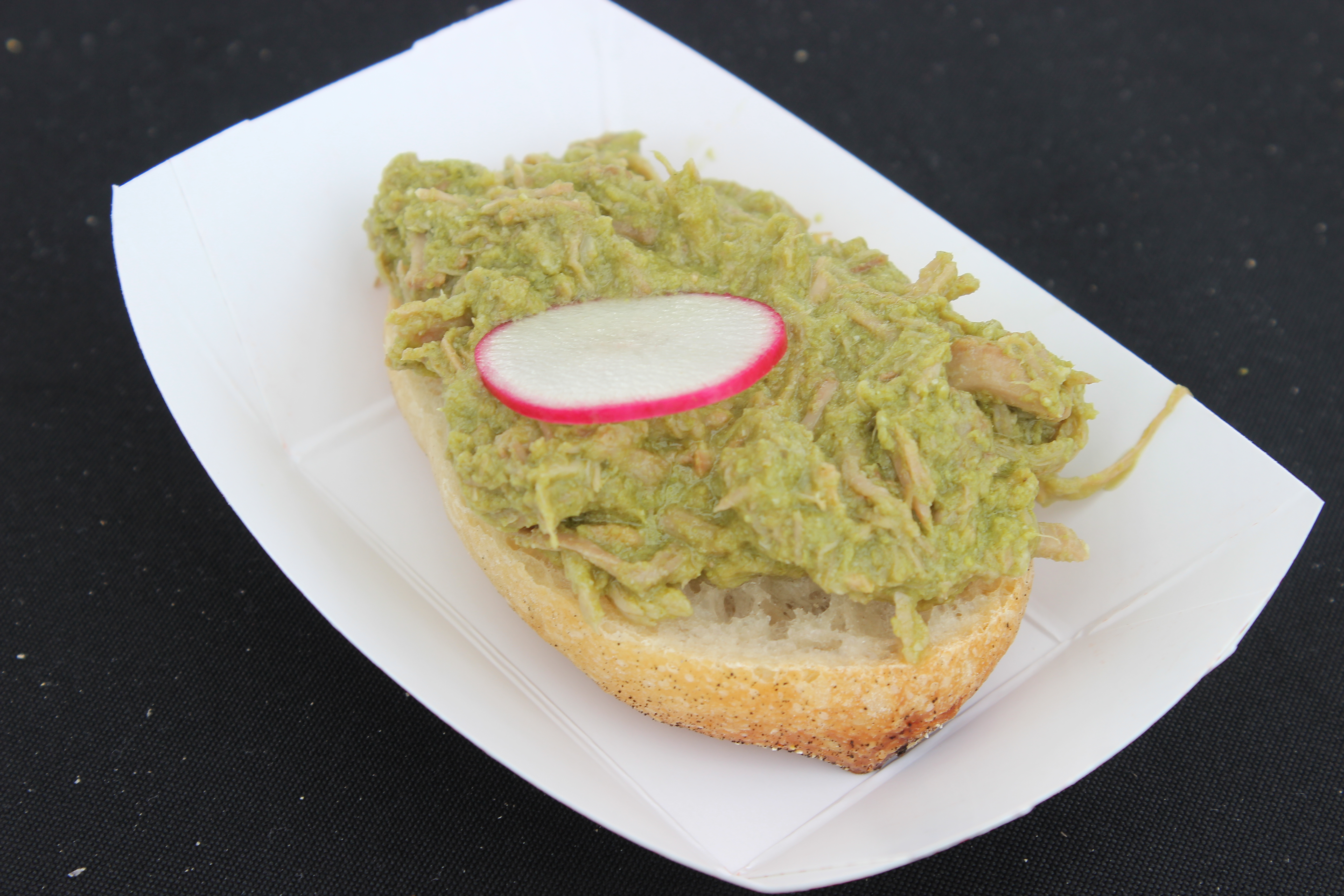 Neuman's Kitchen: "Chicharron" & "Roast Pork Crumpet"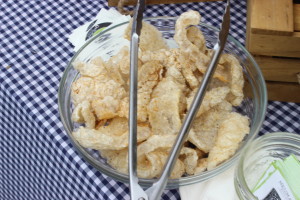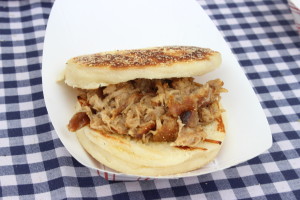 Revolving Dansk: "Copenhagen Street Dog"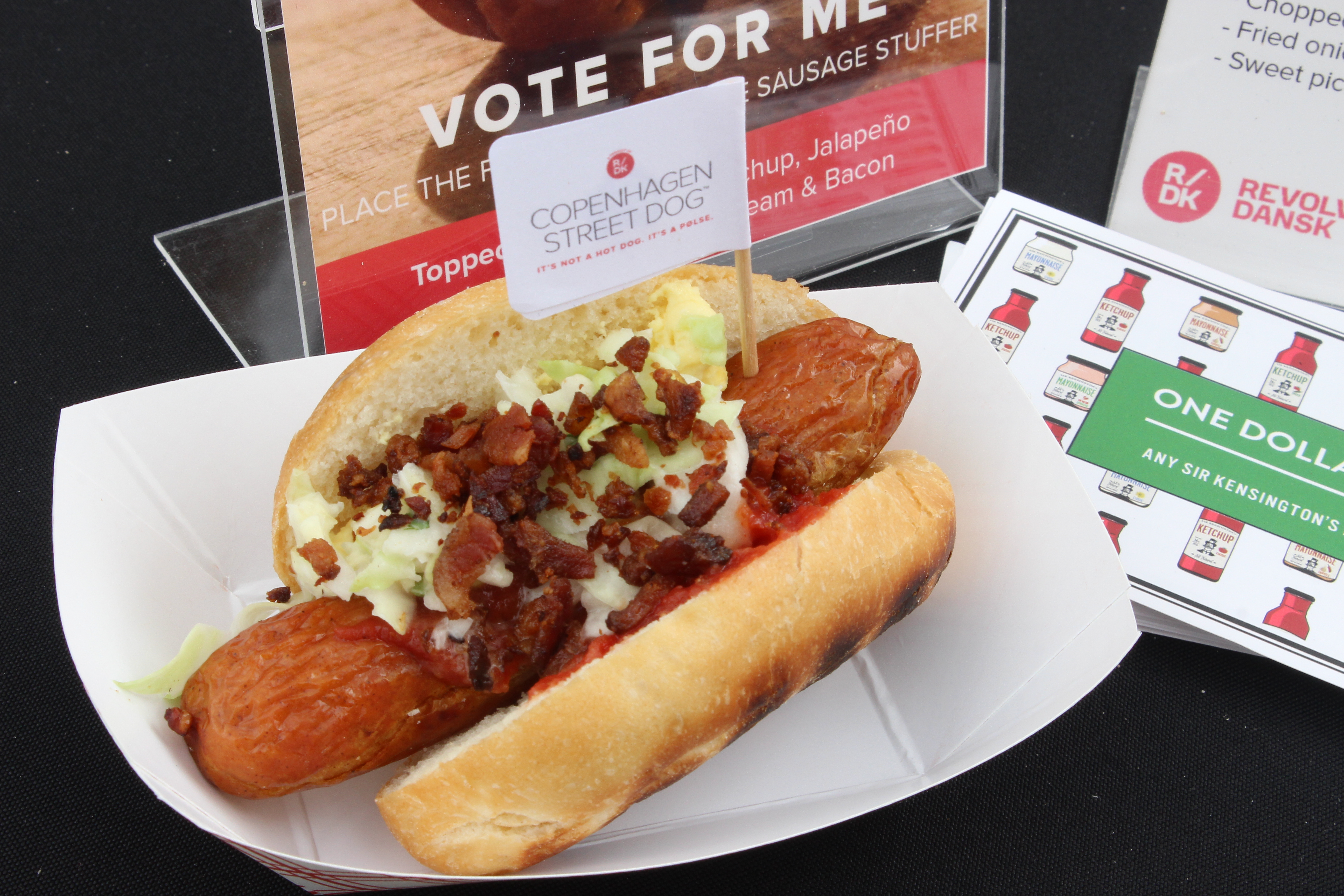 Pig Guy NYC: "Bacon Flight"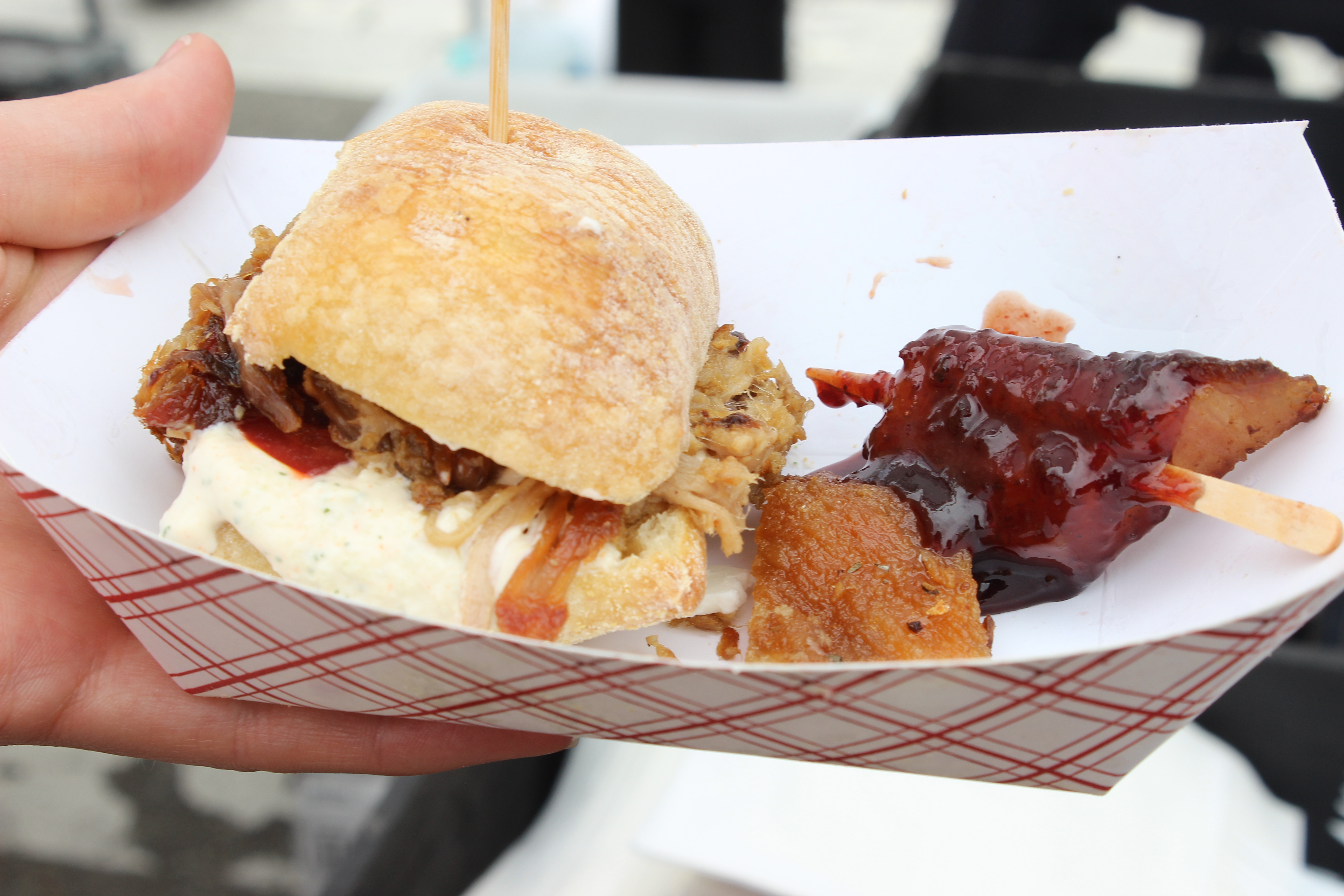 Ends Meat: "Pork Bratwurst" & "Pork Nuggets"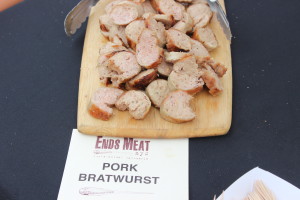 Pitmaster Robbie Richter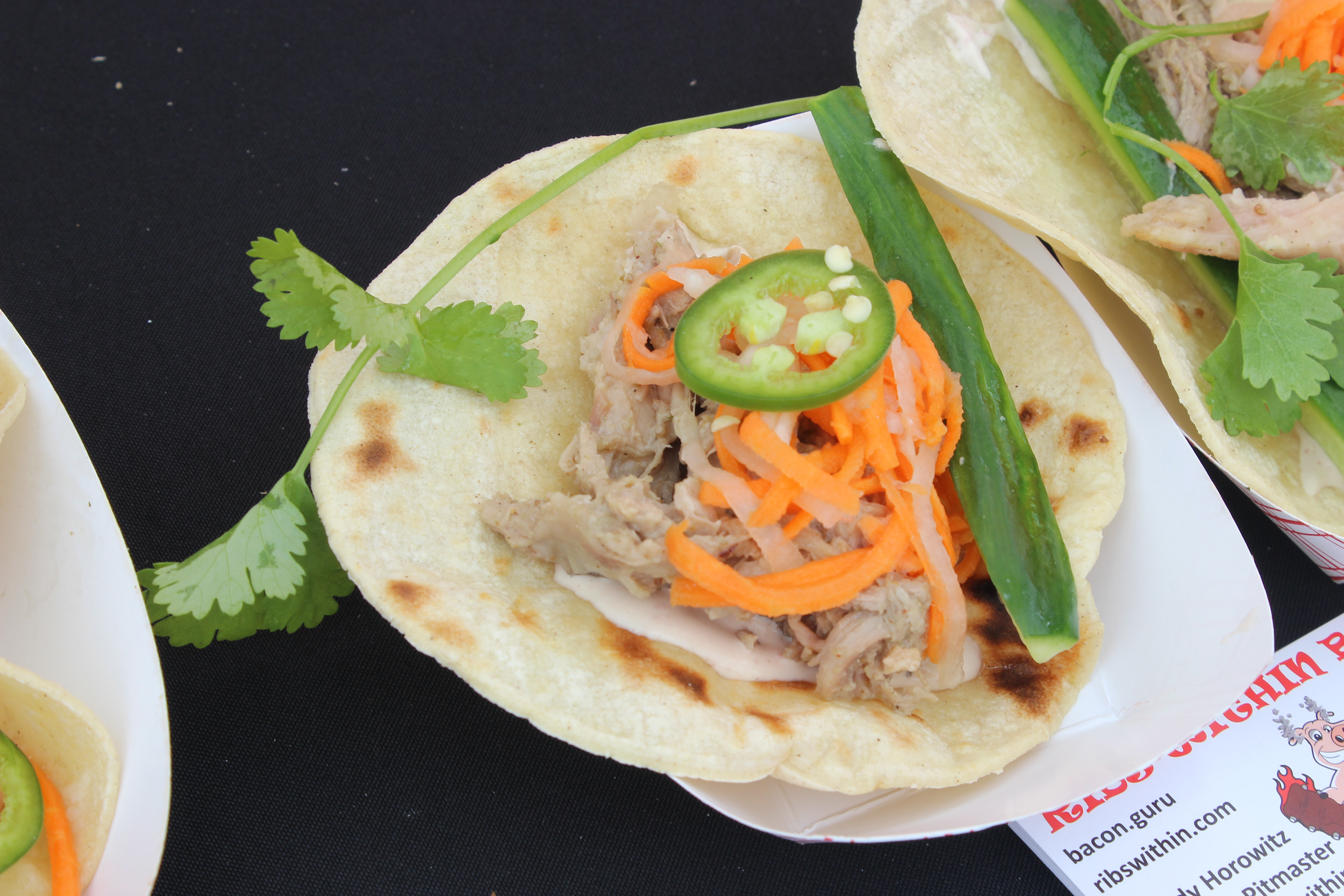 Sotto 13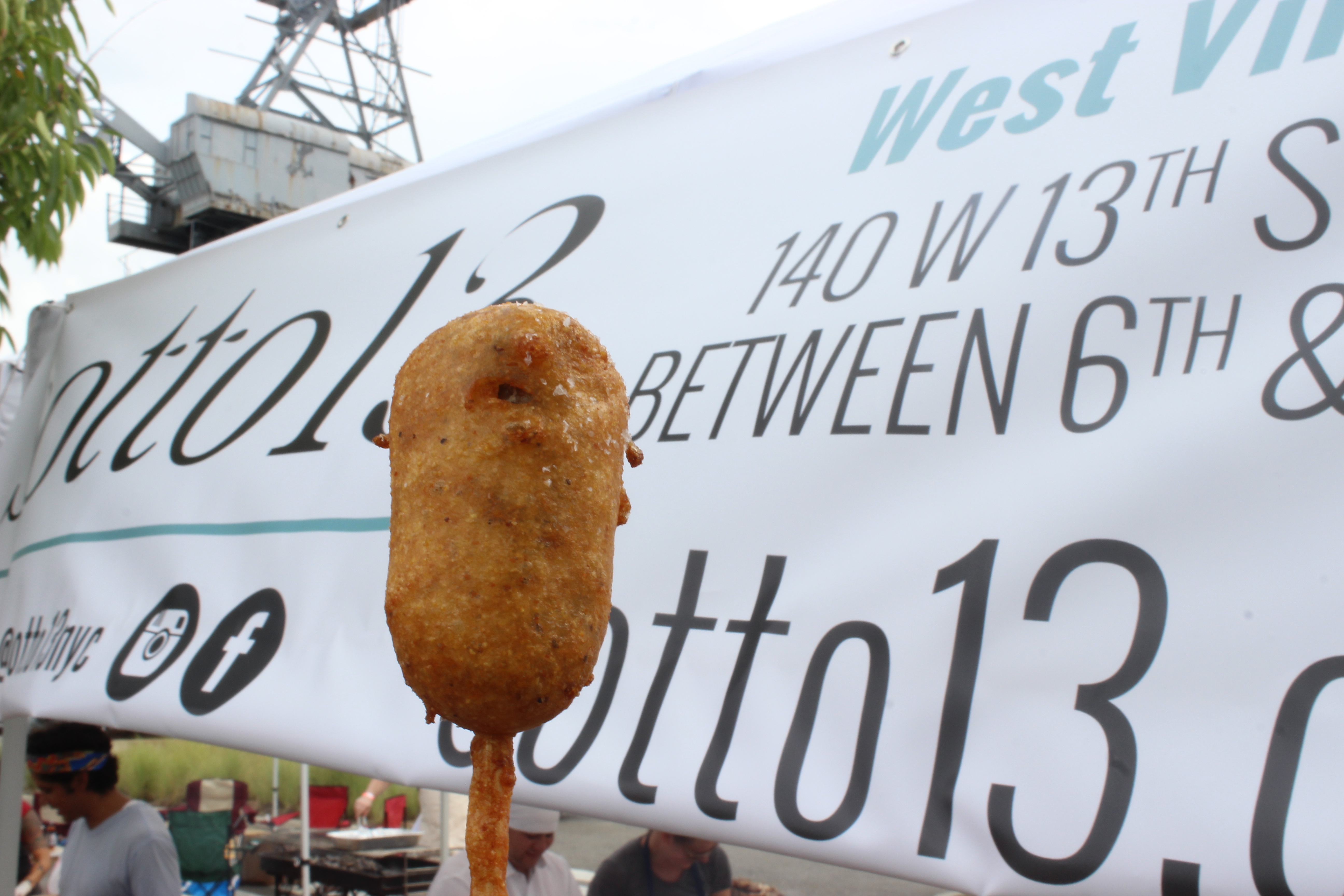 Hecho en Dumbo: "Torta"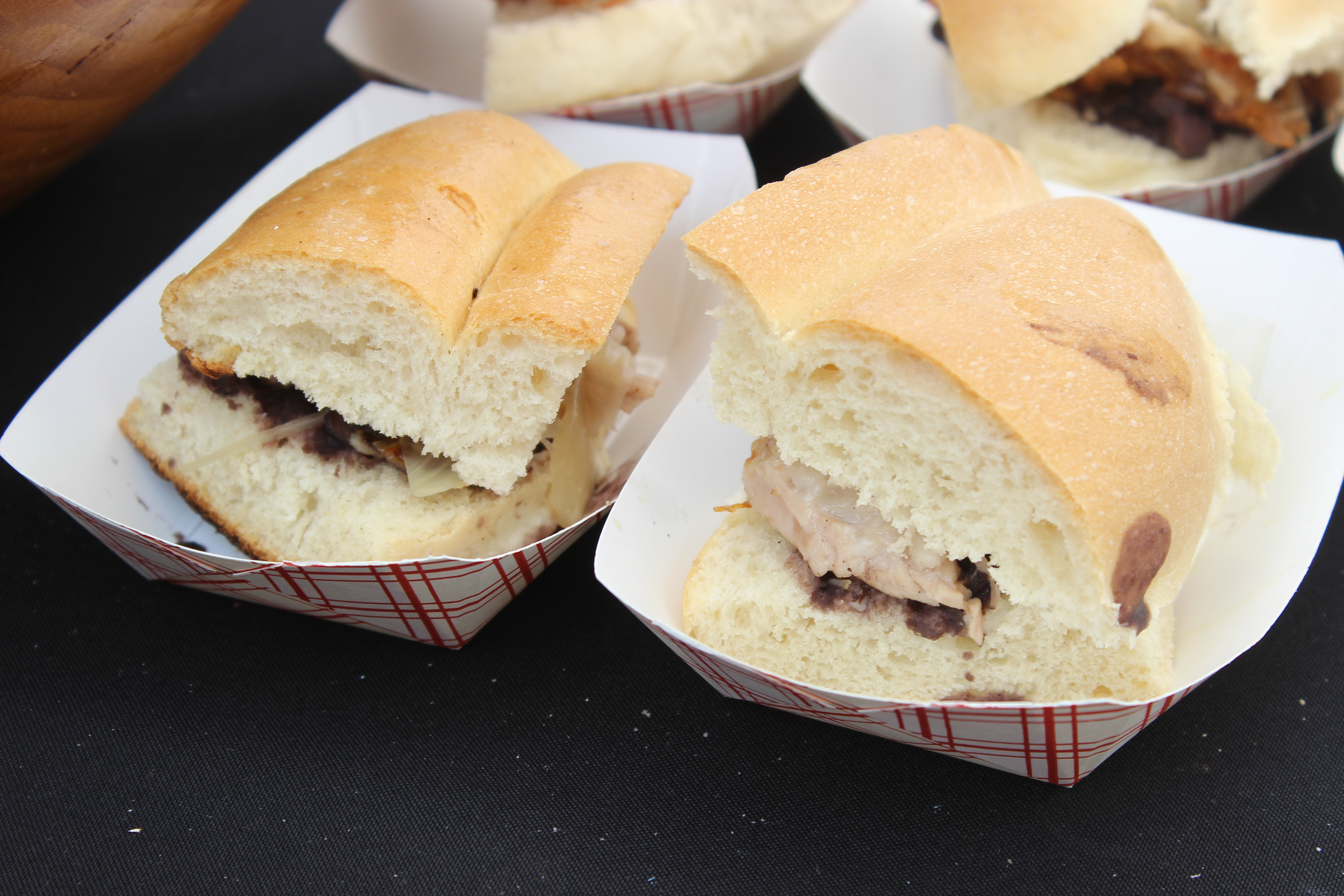 Arrogant Swine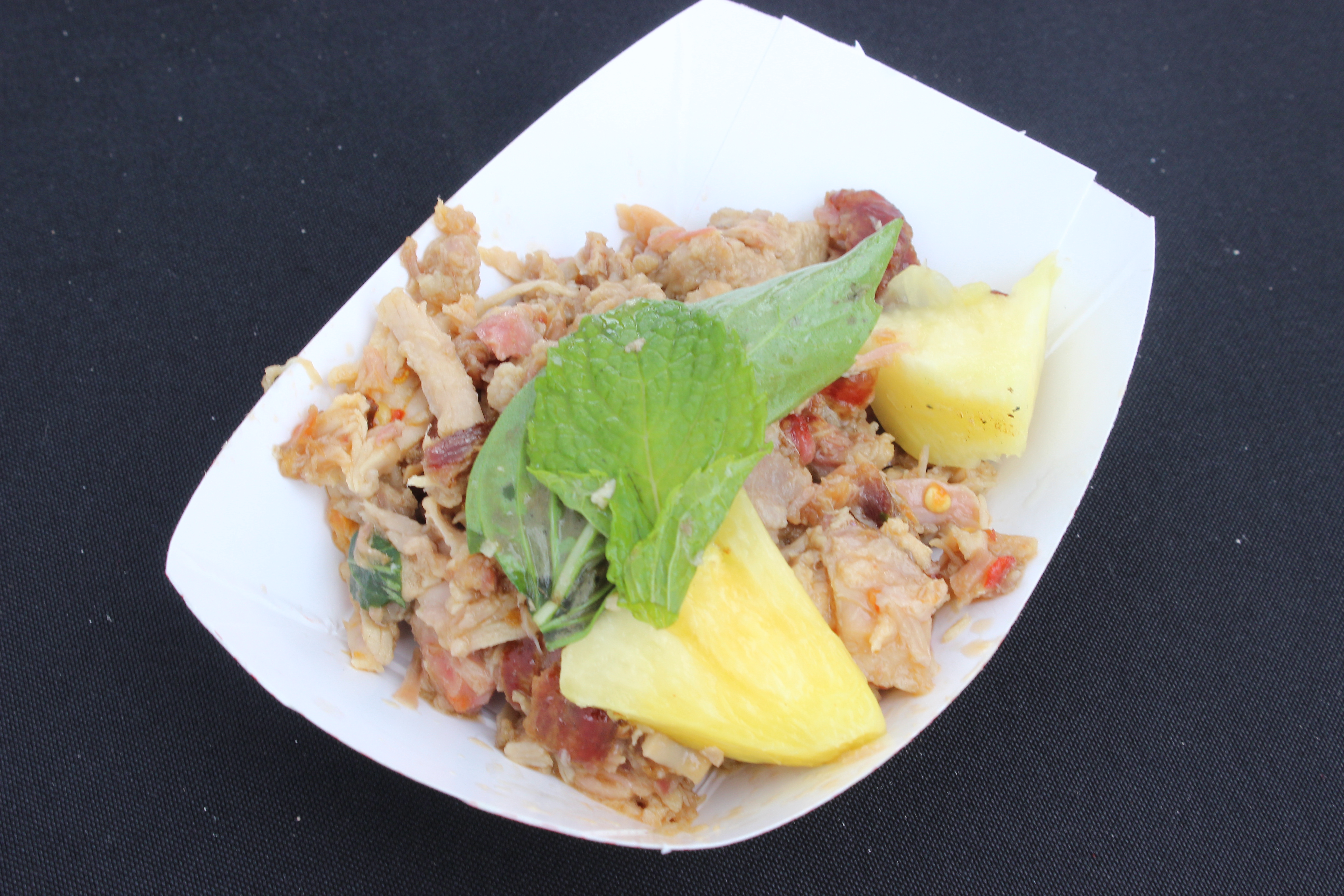 Butter: "Pork Belly Smores" & "Pickled Pepper, Pulled Pork Portistrami on Pork Fat Parker House Buns"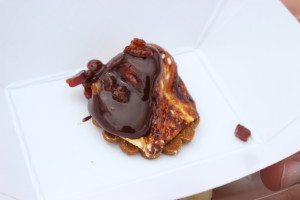 Hudson & Charles: "Orange & Fennel Porchetta" & "Smoked Lard Chocolate Chip Cookie"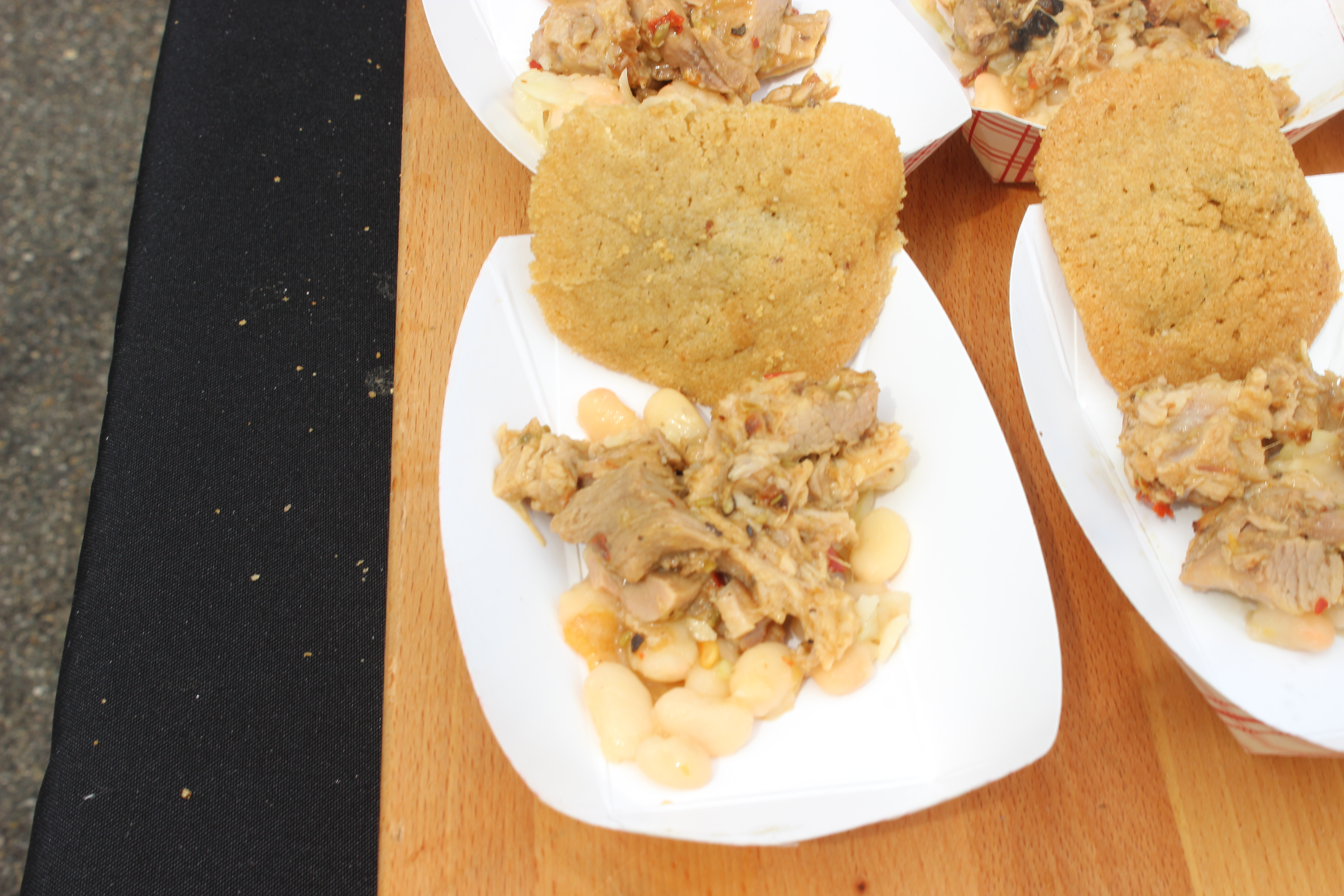 Calle Dao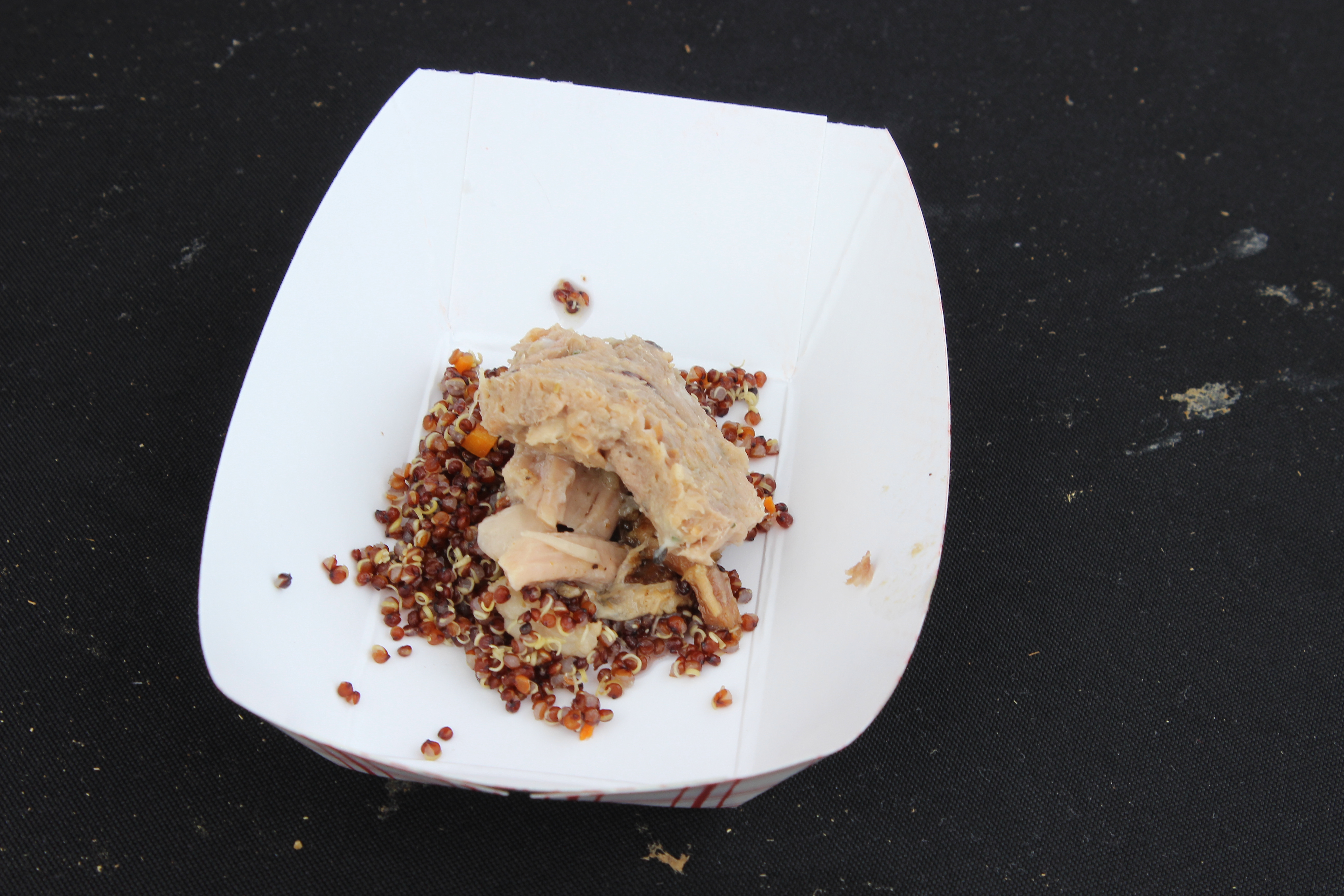 Route 66 Smokehouse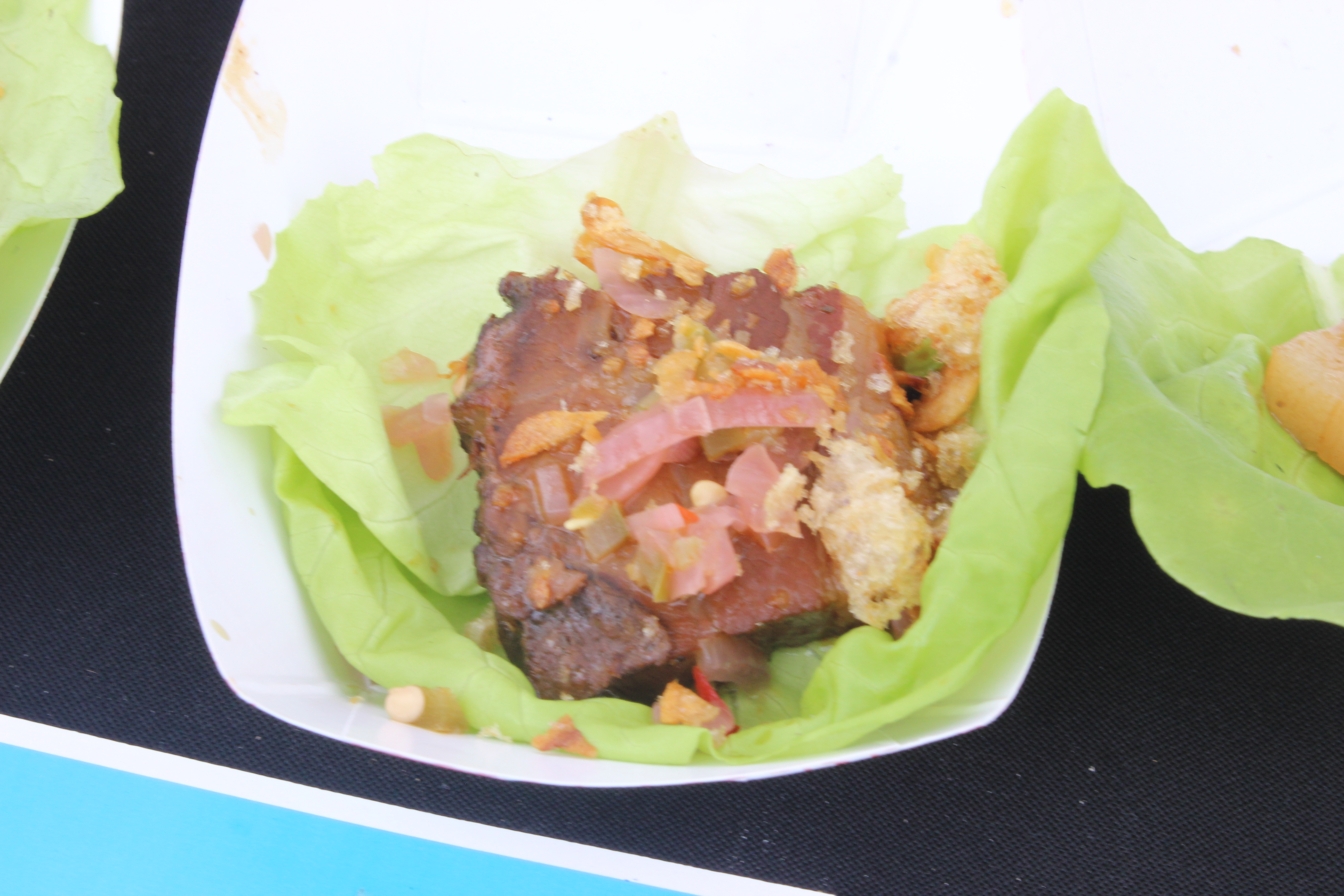 Chef Jesse Jones

Related Articles
Share
About Author
(0) Readers Comments