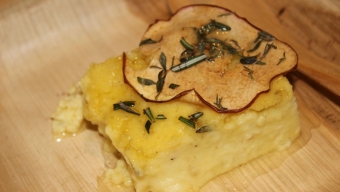 Blog: I Love NY Culinary Beer Fest
With Labor Day weekend just barely sitting in our rear view mirror, the Prince George Ballroom welcomed throngs of media folks and fortunate guests inside its posh space on Wednesday evening for a precursor of what's to come in the autumn of 2015. New York State's Division of Tourism dubbed I Love NY hosted a special Culinary Harvest 'Beer Garden' inside of the luxury of the East 27th Street ballroom, an in-person ode to the change in seasons, earmarked by seasonal dishes and refreshing cold weather inspired spirits. With a sizable open bar on one side and a full-on game of corn hole being played on the other, there was plenty of activity to pique the interests of attendees during the three hour affair.
Though there was plenty to enjoy during the evening- from the food to the drink to the interactive games- the night's primary focus was the promotion of New York state and the incredible aspects that lay outside of the comforts of city life. The rich history of sporting events, the rural agriculture, the picturesque rolling green mountains and the combination of seemingly endless vineyards and distilleries for touring make New York a far more diverse place than the urban jungle might otherwise have you believe. Despite a multitude of attractive features from Long Island to upstate, in order to keep job growth moving forward and funding progressing, it's important that the state continue to promote the adventure, the excitement and the pageantry that most of us probably take for granted and are missing out on.
Beating the ninety degree New York City heat, we caught our breath for a moment by grabbing a deliciously thirst quenching pour from Tousey Winery, where their crispy Chardonnay was both versatile and refreshing. With hunger pangs aching, we washed down delicious bites of "Goat Cheese Flan" courtesy of The Gould Hotel, which was a perfect marriage of sweet and savory. Moist and flavorful with a drizzle of honey at the bottom of the plate, Chef Christopher Kuhns also served up an inventive garden-grown green tomato chutney spread over a simple cracker and slice of cheddar, which was just as mouth watering as the flan itself.
Between savory bites, pours of Defiant Beer – especially their Fall classic "Pumpkin Ale" left us yearning for falling leaves and Halloween scents as we slugged down repeated pours. With each passing beer, guests managed to stop different waitresses with trays of passed around fare from BBQ dishes to New York State Fair style corn dogs. But despite the hankering for fall- it was hard to allow freshly shucked oysters to pass us by. With that in mind, the friendly pairing of Empire Oysters and The Oysterhood doled out ice cold mollusks layered with shaved horseradish and a selection of spice-filled condiments in anticipation of NYC Oyster Week, which rolls through September 27th.
Other highlights included the likes of Chef Robert Borden's pairing of wild American meat and poultry alongside some delicious sushi, fried seaweed and freshly prepared guacamole, Chef Julie Taboulie's (paired up with Empire Beer, both from Syracuse) live demonstration and serving of savory "Salt City Potatoes" and Chef Rich Parente's inventive "Fried Rabbit and Waffles with Red-Eye Gravy," a deliciously experimental take on the traditional chicken meets waffles comfort dish. Booze-fueled pours from Doc's Draft Ciders, the Long Island Wine Council and Finger Lakes Hard Cider were pleasantly fulfilling as we awaited some of the event's more poignant moments.
Speaking on behalf of the New York State Division of Tourism, Ross Levi put the entirety of the evening in perspective as the assembled crowd continued to indulge in some of the state's locally produced eats and drinks. 2014 saw visitor spending increase by more than 5%, including the state's most visited year by overseas travelers in it's last 14. Moreover, employment increased by more than 20,000 jobs year over year as sporting events like the Belmont Stakes and statewide tourism brought more and more folks to other parts of the state. While the focus- and Wednesday evening's event for that matter- continues to be in the five boroughs that comprise the New York City area, there is a preponderance of activity outside of our realms- most of which are just a short commute away- that are both eye opening and mouthwatering, given that they continue to flourish right in our very own backyards.
- Alexandra Fetsey

Food Highlights from Culinary Harvest "Beer Garden" 2015

The Gould Hotel – Seneca Falls: "Goat Cheese Flan" & "Green Tomato Chutney"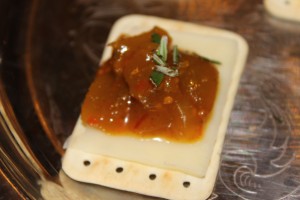 Empire Oyster – The Adirondacks: "Trout with Granny Smith Apples" & "Pan Roasted Venison, Petit Fall Squash"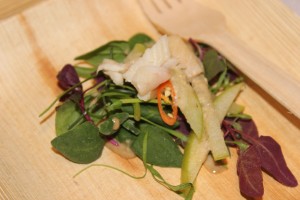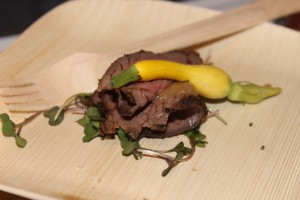 Sachi Asian Bistro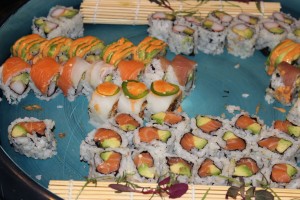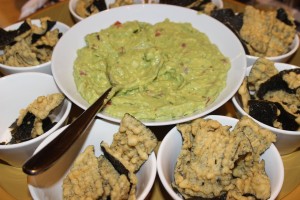 Clocktower Grill – Hudson Valley: "Chicken Fried Rabbit & Waffles with Local Kale Slaw & Red Eye Gravy"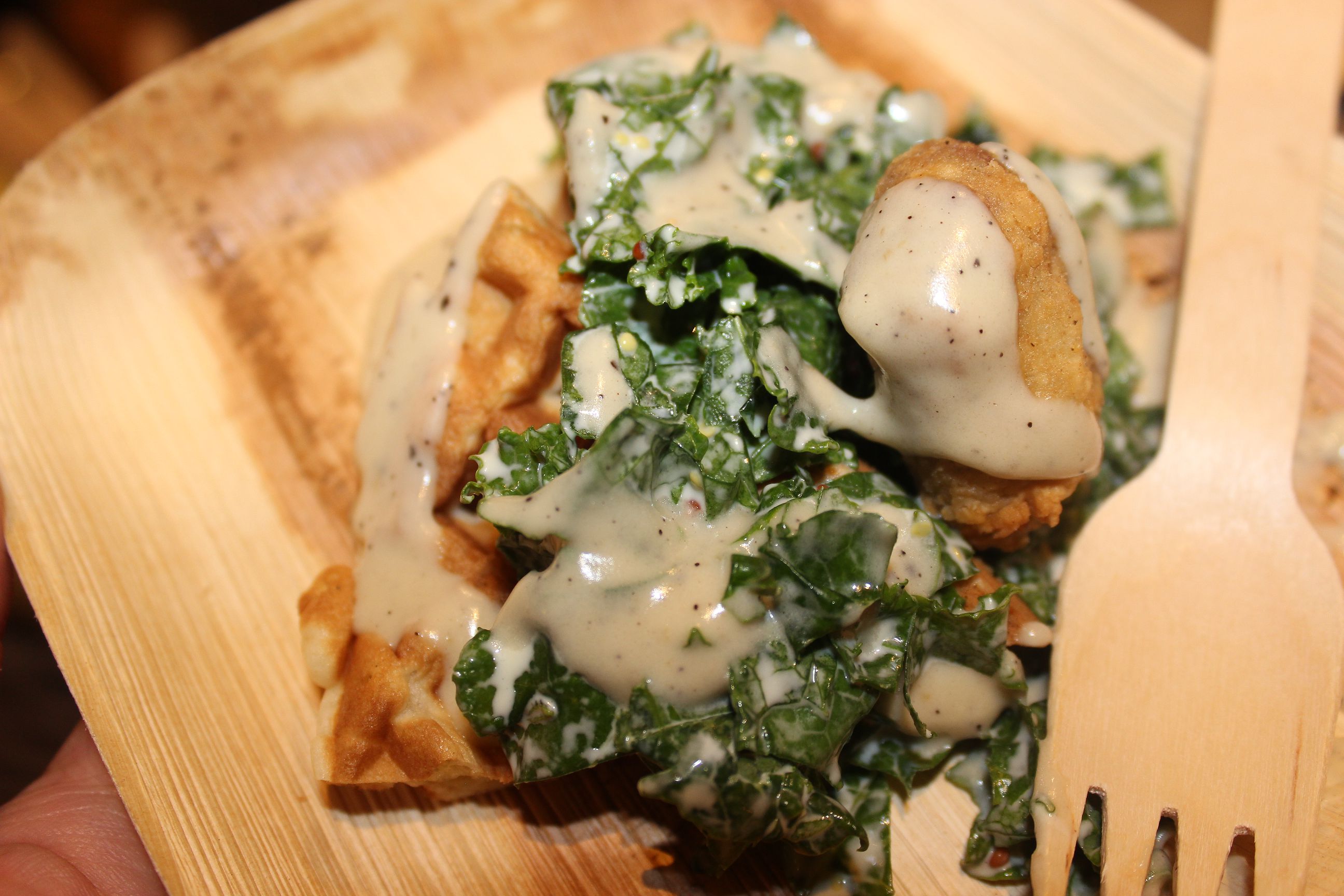 Julie Taboulie – Syracuse: "Stuffed Syracuse Salt Potatoes a la Julie Taboulie Style"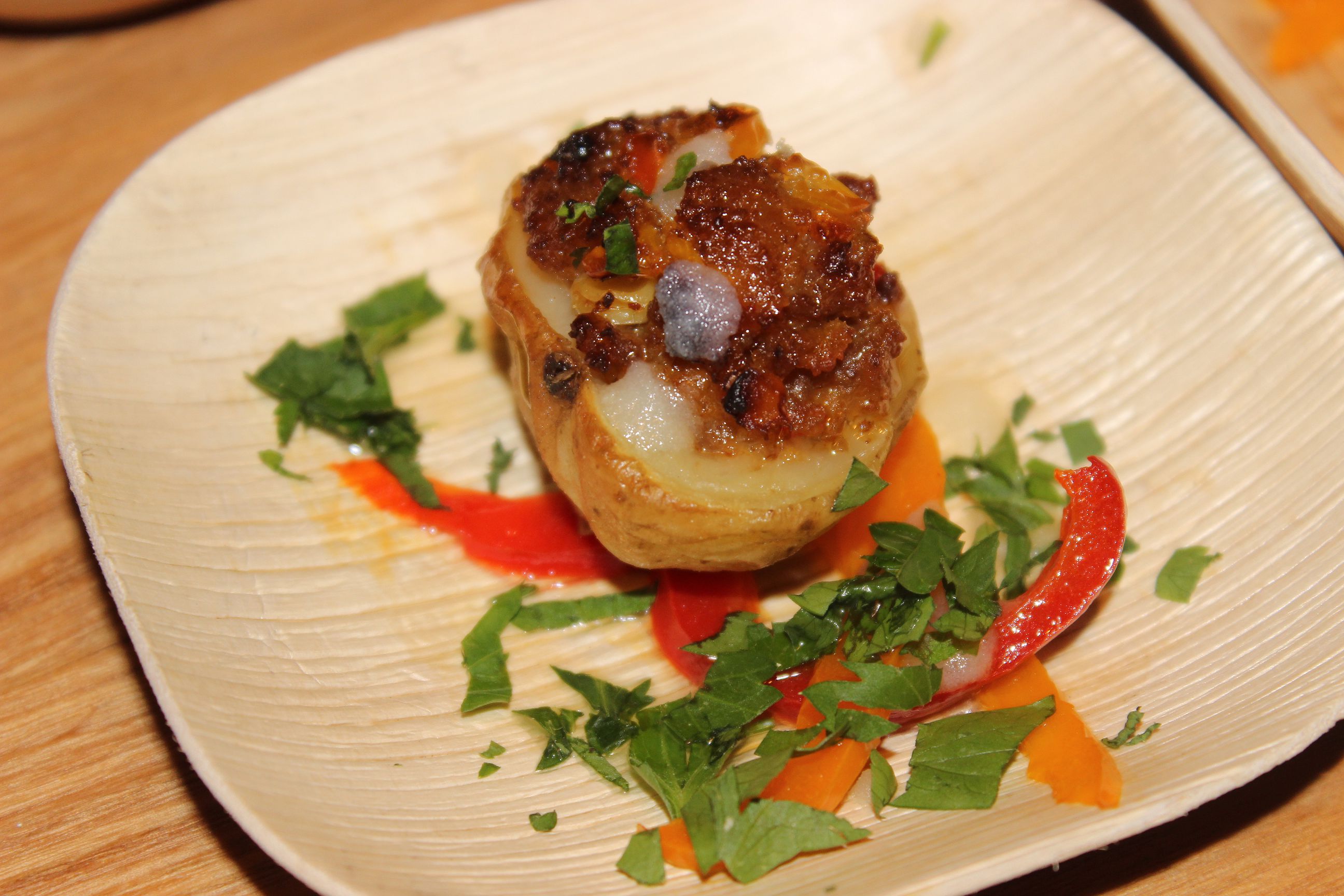 City to Table: "Local Cheeses and Charcuterie, Candied Bacon, Rick's Picks Veggies"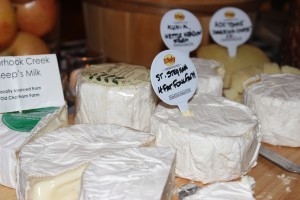 Smokehouse of the Catskills: "Pork and Chicken"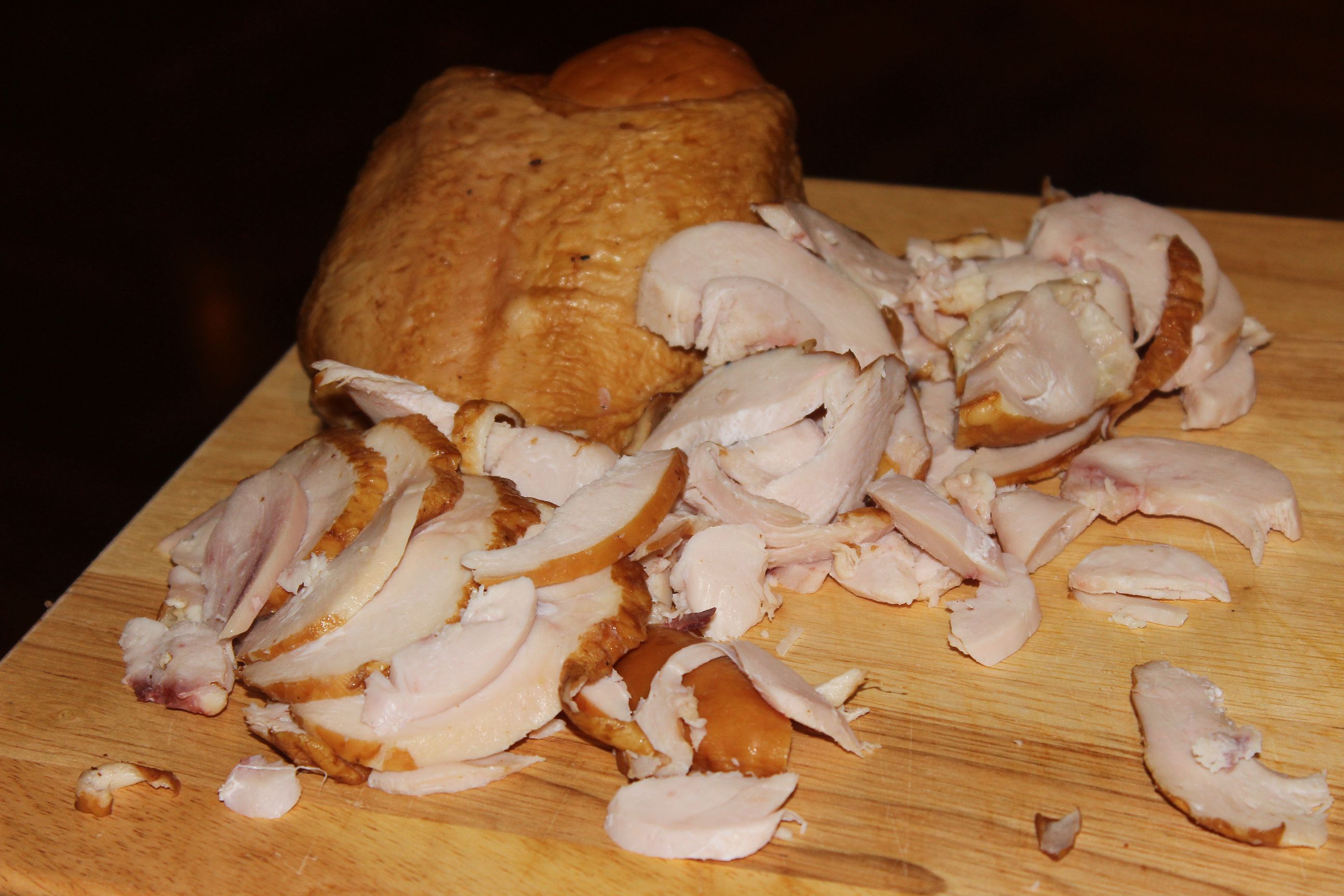 Related Articles
Share
About Author
(2) Readers Comments