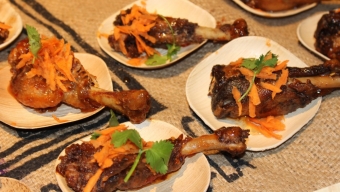 For the seventh consecutive year, Edible Manhattan's 'Good Beer,' summer's most festive food and beer pairing event, returned to New York City- this time to the west side's Hudson Mercantile space on Tenth Avenue. The spacious two floor setting allowed guests plenty of room to move about the venue- though the threat of thunderstorms prevented the evening's promoters from utilizing the picturesque rooftop space for much other than sightseeing. Nevertheless the collection of participating breweries and restaurants once again delivered an evening of delicious tastings at a bargain price over the course of three gluttonous hours.
Temperatures soared during the early evening on Thursday, despite scattered showers throughout much of the day. Guests waiting outside in anticipation of the 6pm start time could be seen dabbing their foreheads with paper towels even before getting inside of the steamy space. But if there's anything that cools down a hot temperature, it's pours of ice cold beer- and fortunately, we came to the right place. With our glass outstretched we quickly slugged down some of our favorite beers from Narragansett including their easy drinking "Lager" and their slightly sweet lemon "Shandy," a first time taste for us. Their "Innsmouth Olde Ale," a medium-bodied beer that's heavy on the malt and caramel would prove to be a nice change of pace as the evening progressed and our bodies cooled down.
After some repeat pours from McGargle's Irish Craft Brewery and Montauk Brewing Company, we began to grab as much to eat as we could get our hands on. Fortunately, we didn't have to wait long for Genuine Suprette's "Baja Burger," which greeted us upon entering. The nicely seasoned two ounce patty was enveloped in a fluffy potato roll, topped by pickled jalapeno, sharp cotja cheese and a slathering of charred jalapeno mayo to complement the slider-sized serving. Rivaling Genuine in size, Untamed Sandwiches was slinging massive servings of "The Butt" up on the second floor, where pork butt and broccoli rabe would be decorated by sharp cheddar and mustard inside of a thick and crispy bun. Paired with a trio of cold beers from Sixpoint, just steps away from L&W Oyster Company's freshly shucked "Fishers Island Oysters" stand- and we spent a good portion of time filling and re-filling our plates and glasses.
Walking around the space, there were plenty of mouthwatering options to get excited about. There was the team from Jimmy's No. 43 slicing and serving a whole hog or 'Lechon.' There was Heartland Brewery doling out delectable halves of "Mushroom Grilled Cheese Sandwiches," with caramelized onions on country bread. There was Brooklyn's The Vanderbilt was plating massive servings of "Sweet Chili Glazed Duck Wings," which were fall off the bone tender and samples of their "House Made Beef Jerky." And there was the Bowery's Paulaner, where the "Dry Aged Beef Sausage" managed to be one of our earliest favorites, equipped with a Bavarian style potato salad which we washed down with nearby pours of Southern Tier's "Pumpking," somehow available in July and not early October. Needless to say, there was plenty to get excited about during the course of the 2015 'Good Beer.'
Non-beer lovers were certainly glad to find Tito's Handmade Vodka and Doc's Draft Hard Cider on hand to mix up much of the fray- but for our money, Thursday evening was all about the suds. From Oskar Blues to Blue Point Brewing Company, Allagash to Stella Artois- everything we tasted seemed to go down smooth. Our favorite of the evening though was a little known beer brewed specially by Brewery Ommegang. The Cooperstown craft beer staple concocted large bottle formats for their "Joemmegang," a marriage of beer and Stagecoach coffee with a light touch of chocolate and brown ale. The beer is akin to a cold brew iced coffee, subtly sweet without being overly heavy. And it washed down the spicy fried "Chronic Fish Tacos" from Union Bar and Kitchen incredibly well.
From Ella Kitchen & Bar to Ellary's Greens, Monument Lane to Gramercy Tavern, the collection of participating restaurants at Edible Manhattan's 'Good Beer' 2015 was, as usual, quite good. The fare was as eclectic as the array of beers on hand to quench the crowd of 400′s collective thirst in spite of the steamy July evening. Though we had to use multiple napkins to wipe down both our sweaty foreheads and our overstuffed mouths, Edible Manhattan's curated list of restaurants on hand made the entire experience utterly worthwhile.
- Jane Van Arsdale
Food Highlights from Edible Manhattan 'Good Beer 2015′

Genuine Superette: "Baja Burger"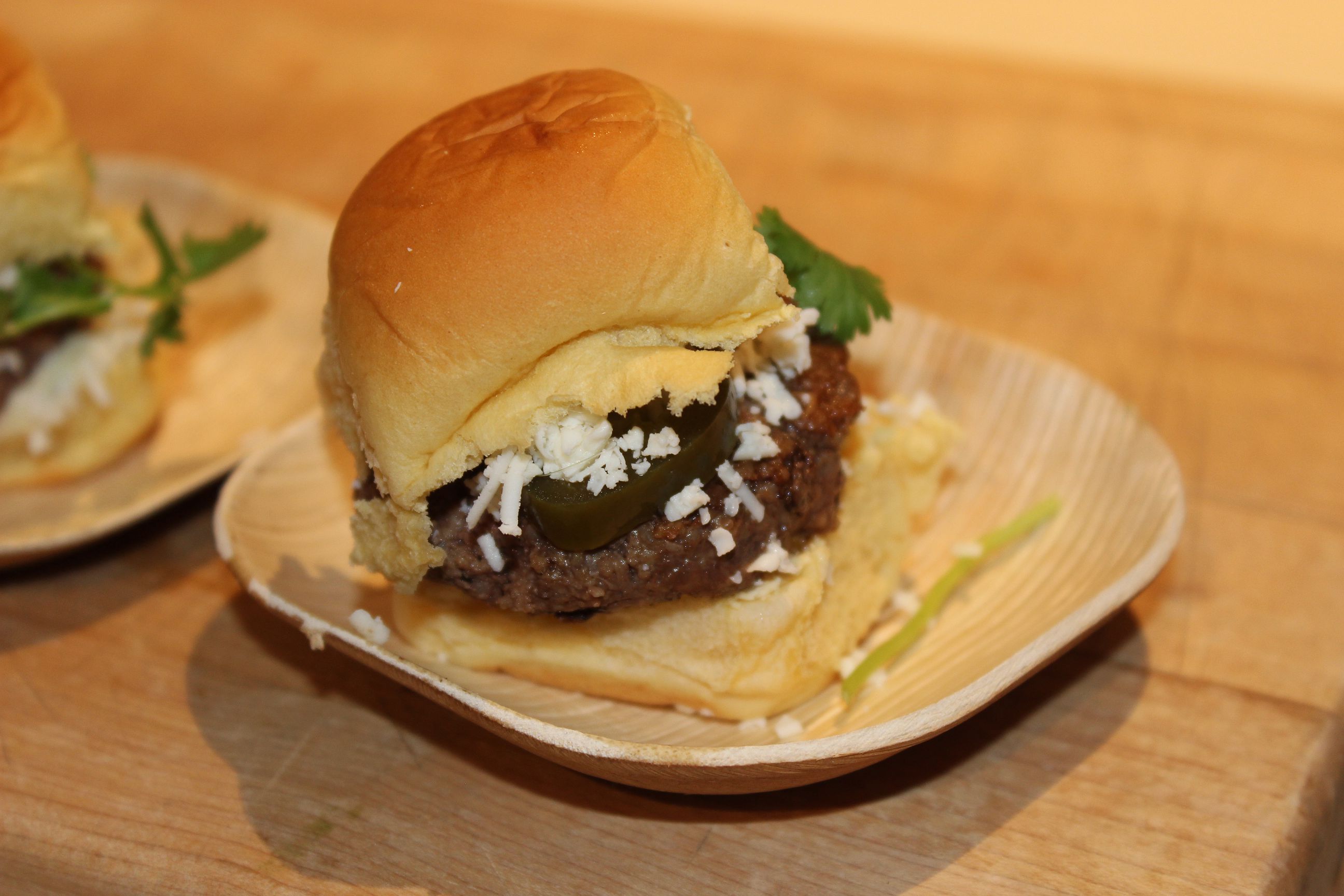 Gramercy Tavern: "Smoked Bluefish and Corn Salad"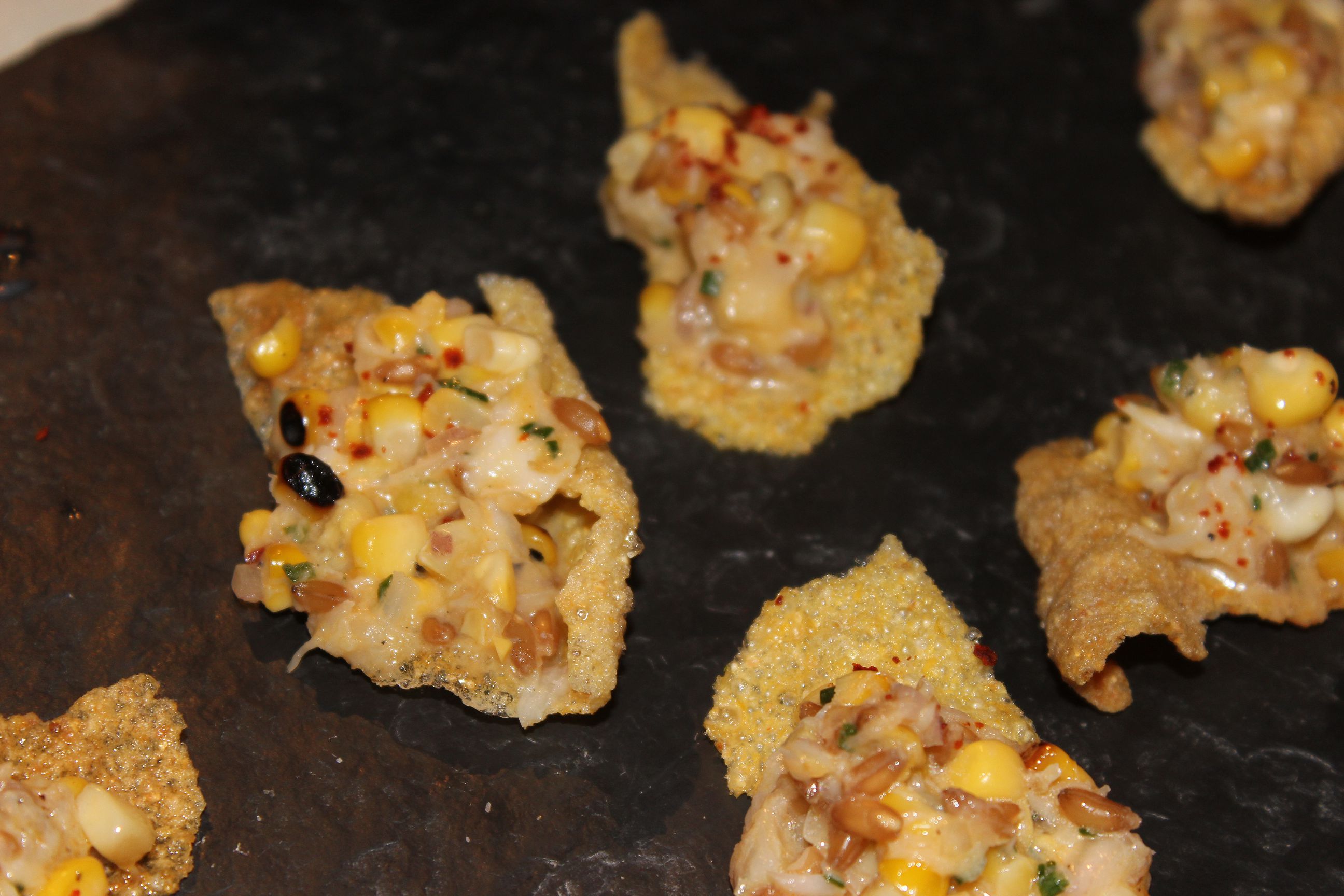 Almond: "Smoked Chicken Sausage and Corn & Green Chili Relish"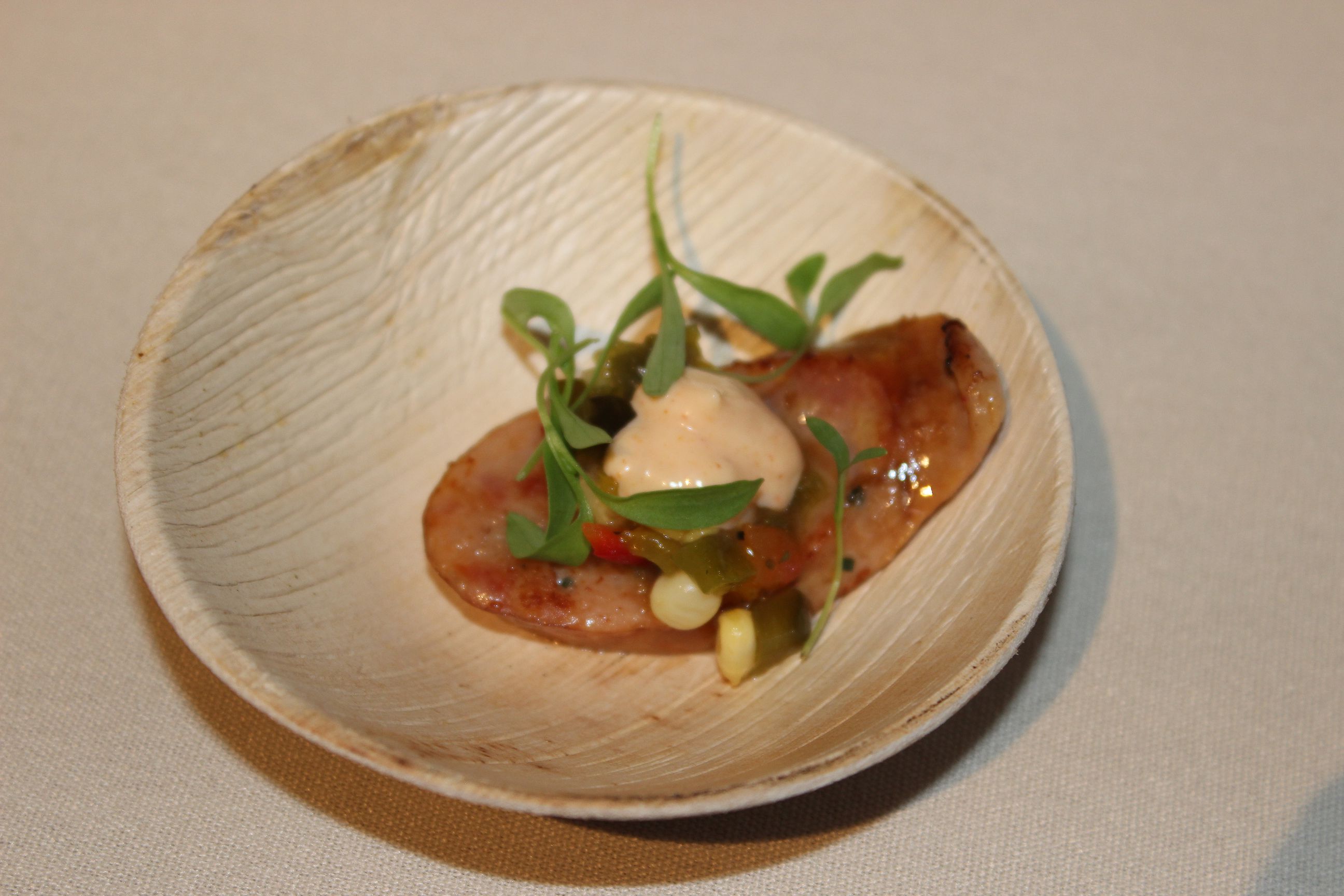 Union Bar and Kitchen: "Chronic Fish Tacos with Chili-Avocado Slaw"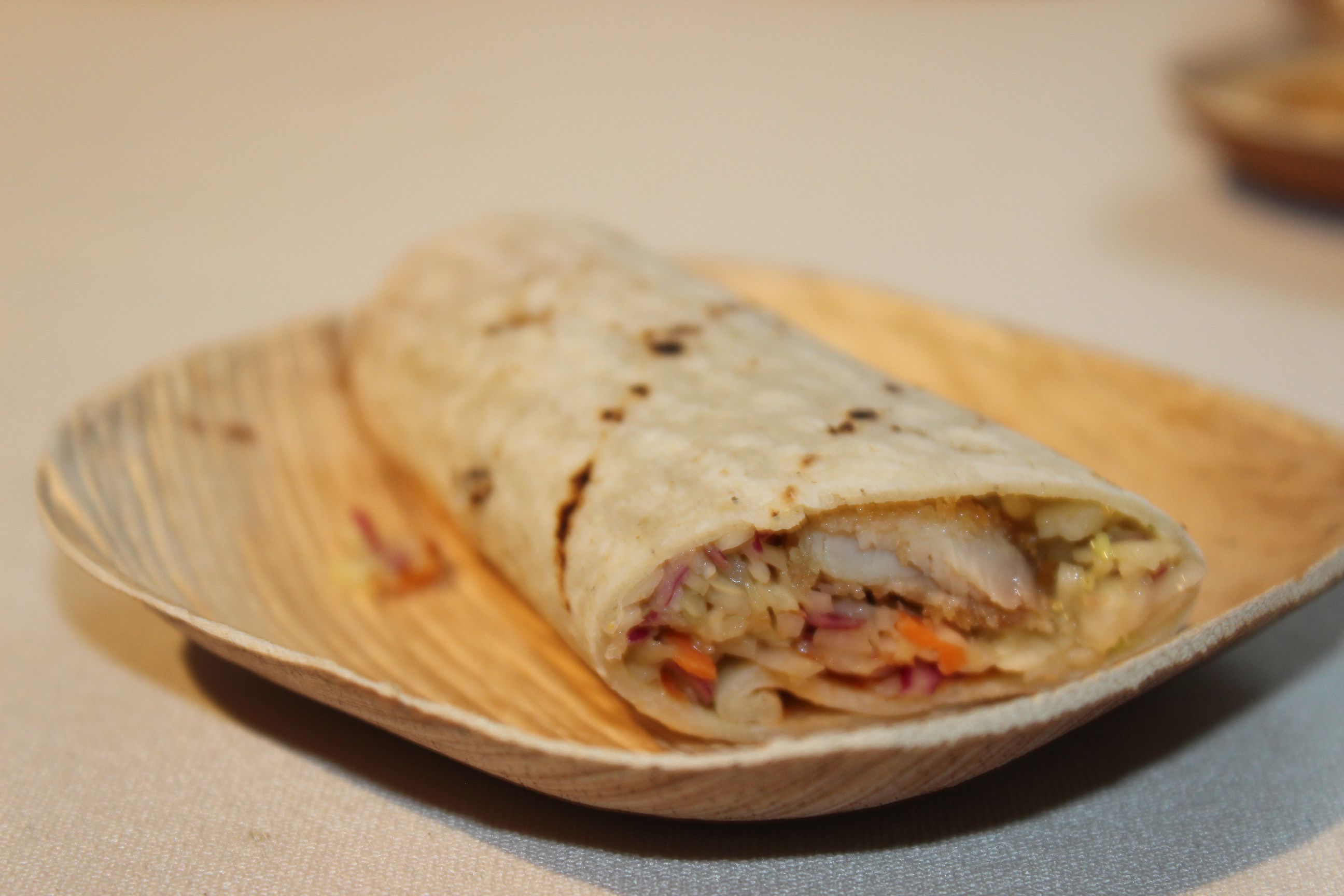 Untamed Sandwiches: "The Butt: Cider Braised Pork Butt, Broccoli Rabe, Pepper Jelly, Dijon Mustard, Sharp Cheddar"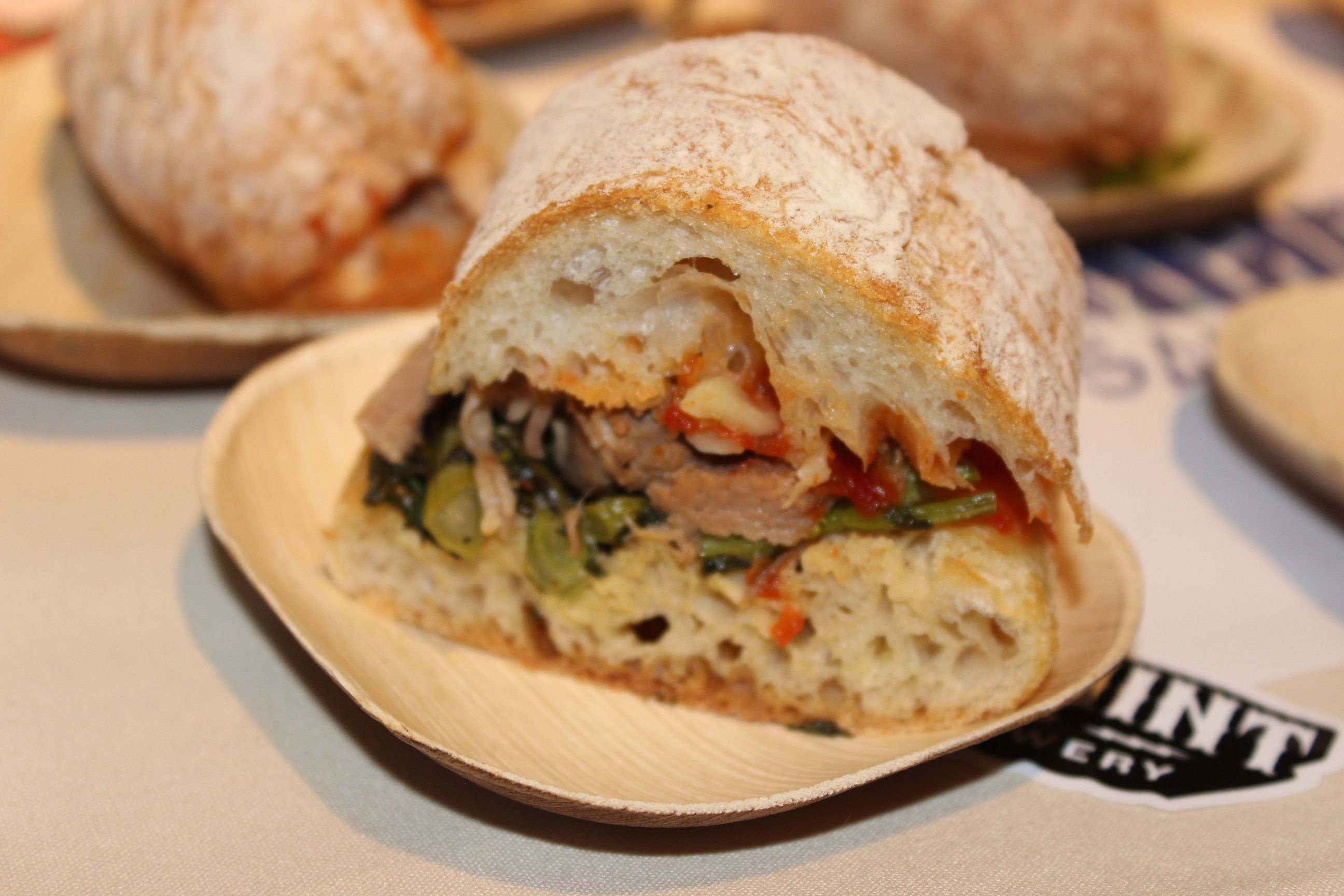 Alice's Arbor: "House-Cured Ham Over German-Style Potato Salad"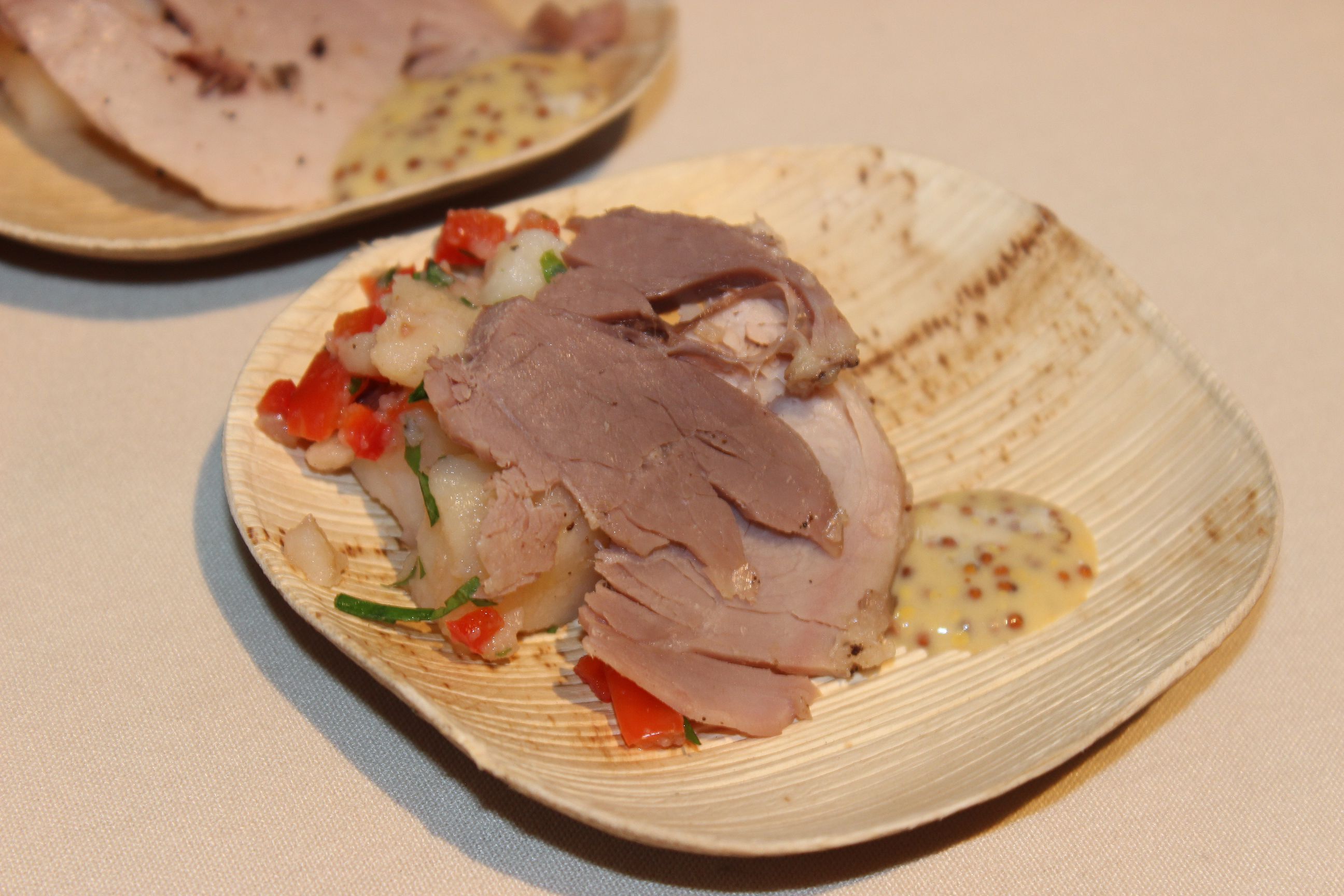 Bill Baker's: "Mac & Cheese and House Cut Applewood Bacon"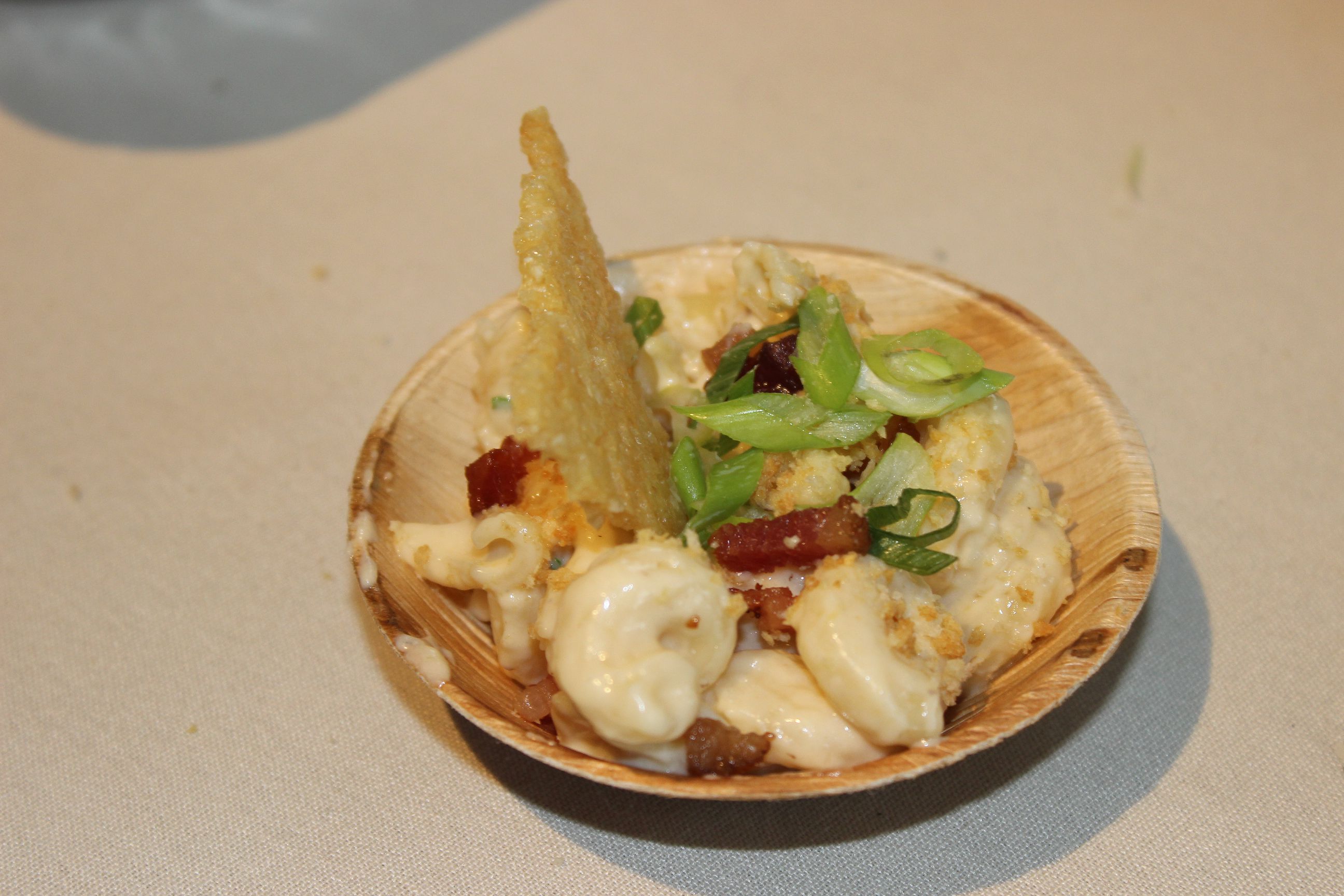 The Kati Roll Company: "Chicken Tikka Masala Kati Roll"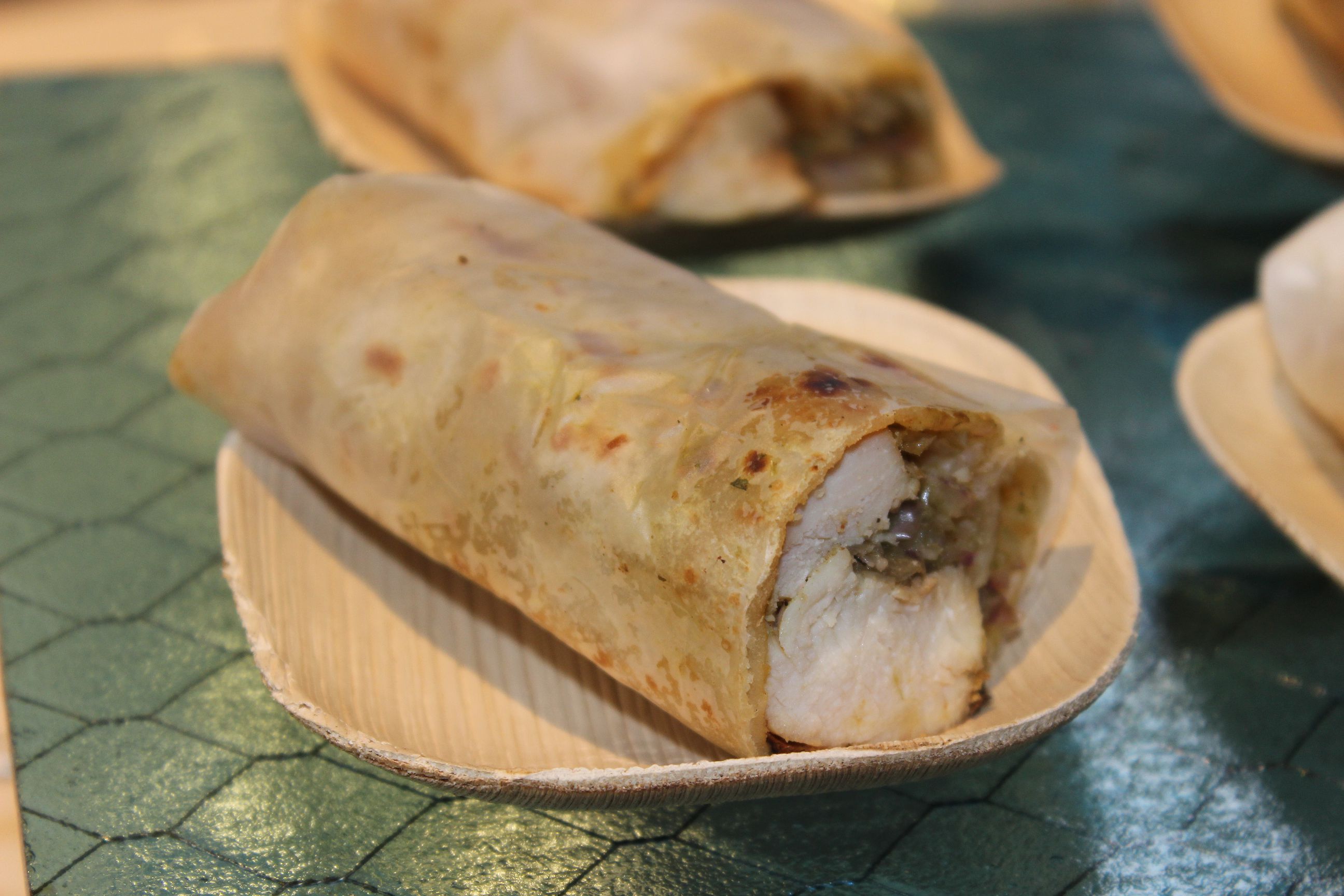 Jake's Handcrafted: "Lamb 'Satay Style'"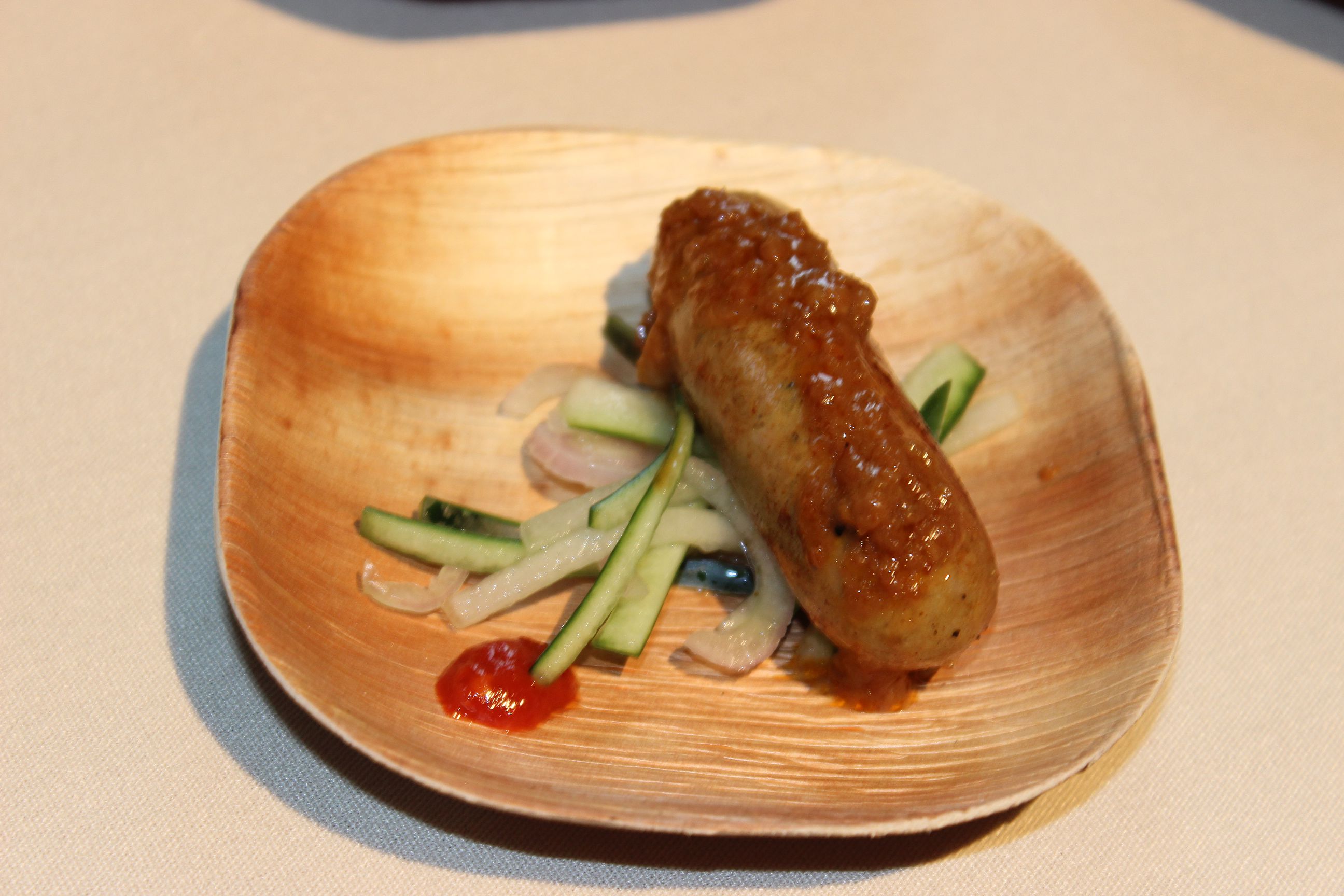 Monument Lane: "Smoked Pork Tenderloin, Corn Salad, Black Duck Porter, Blueberry Reduction"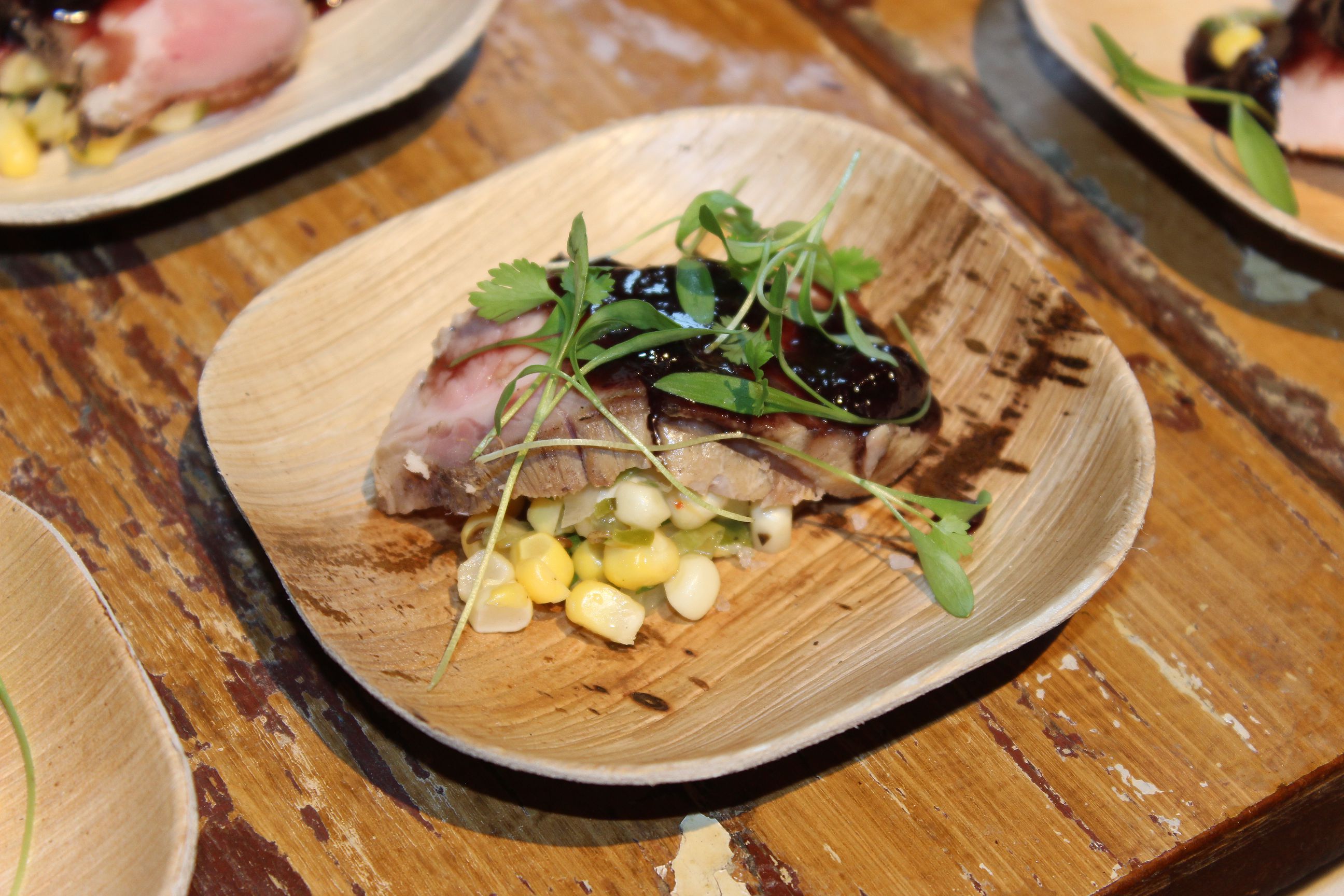 Heartland Brewery: "Mushroom Grilled Cheese"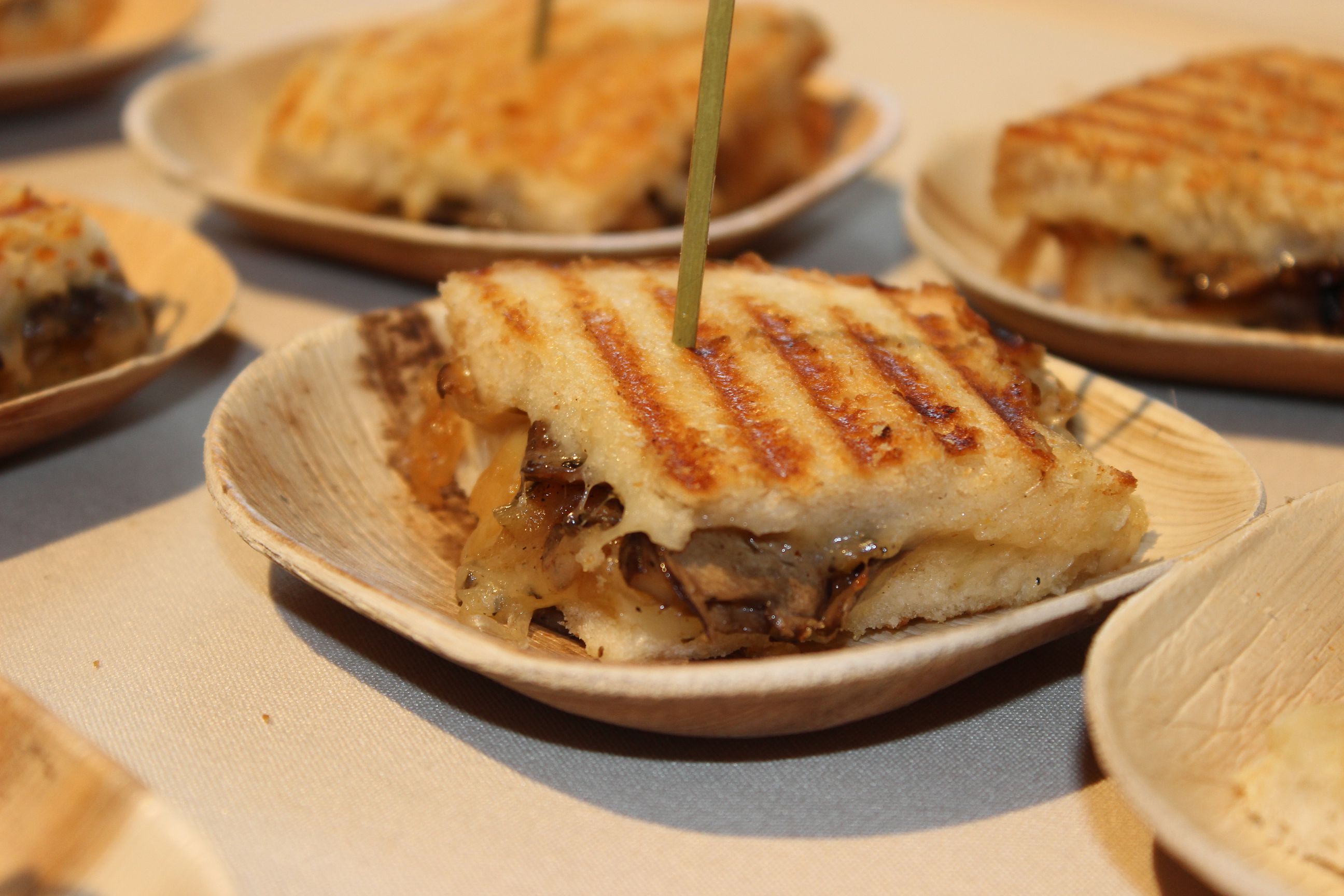 Paulaner: "Paulaner Dry Aged Beef Sausage, Cheddar Cheese Smoked Spicy Mustard & Bavarian Style Potato Salad"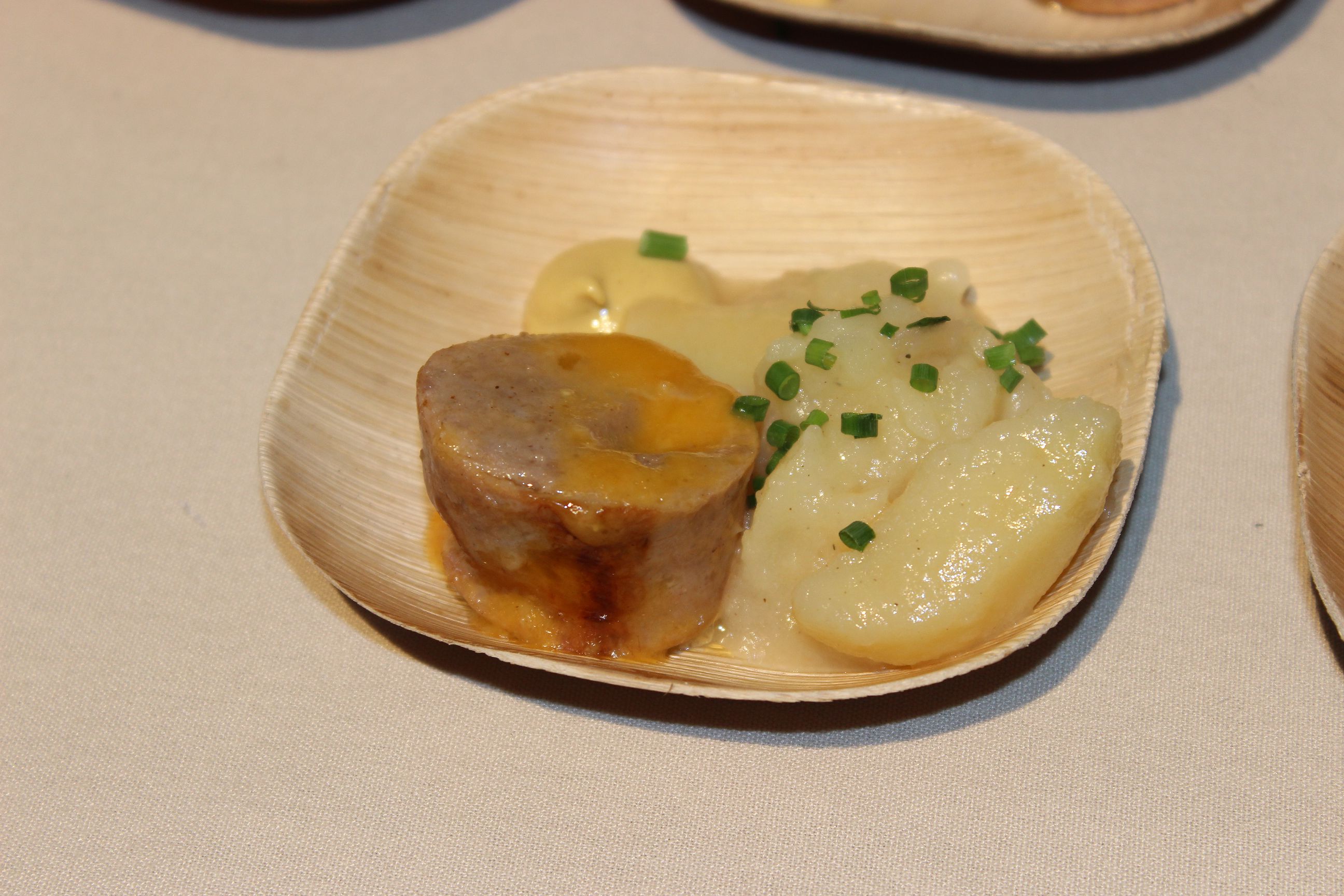 Orwashers Bakery: "Assorted Breads"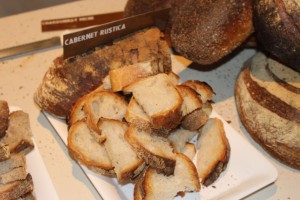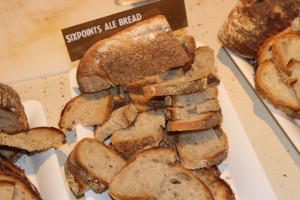 Good: "Beet Cured Salmon, Kirby Cucumber, Goat Cream Cheese & 'Everything' Crumble"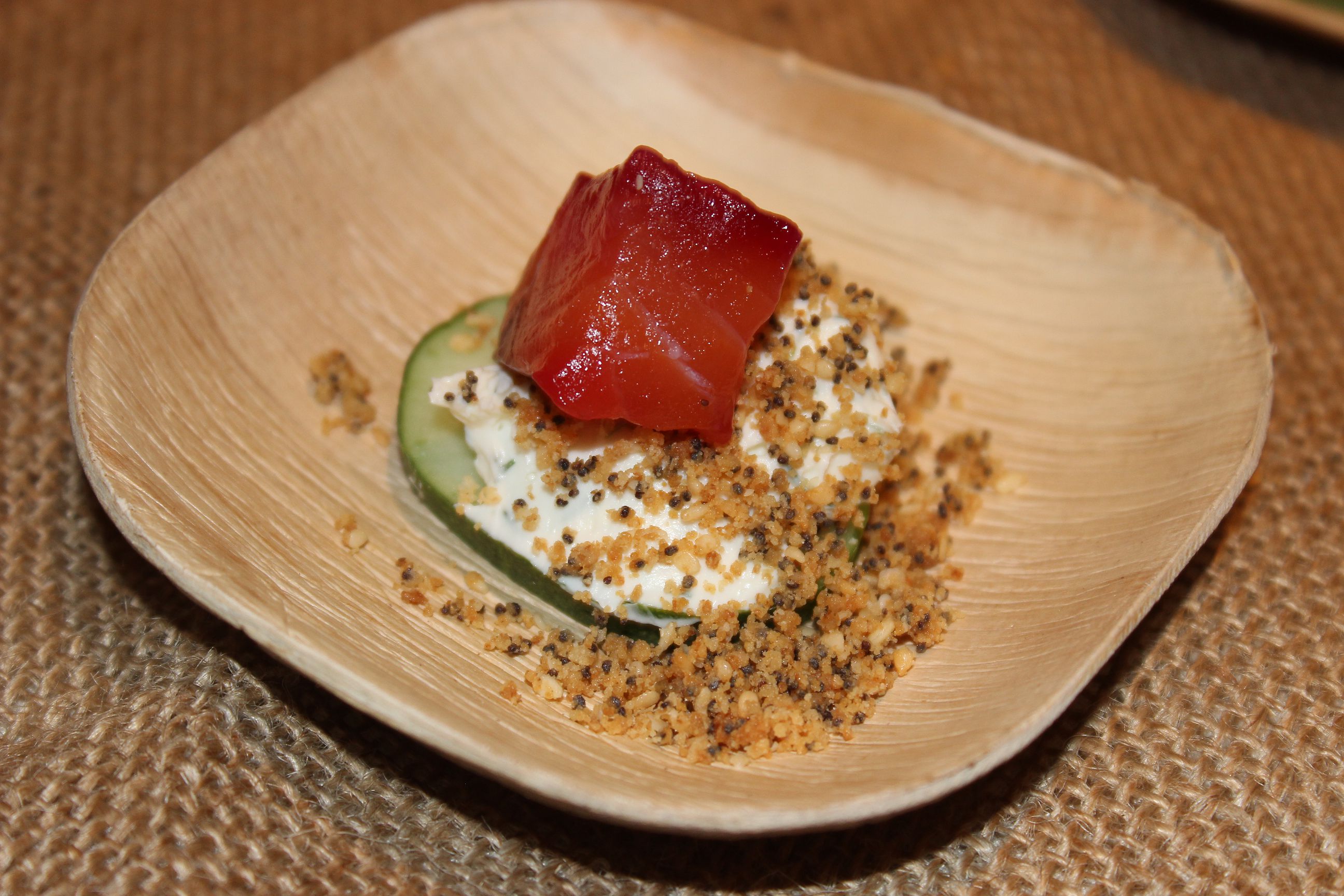 Jimmy's No. 43: "Whole Hog with Pickled Vegetables"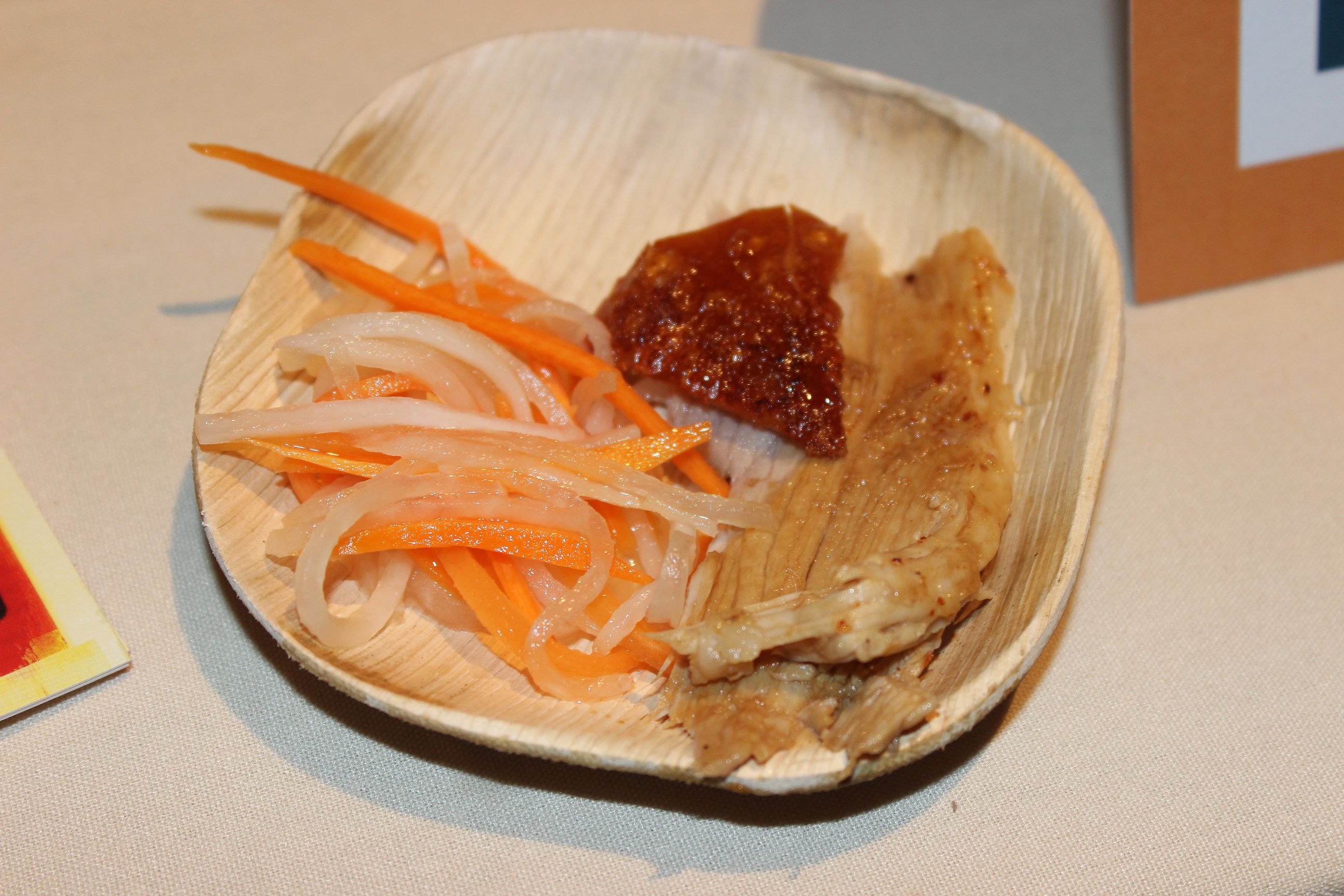 The Chocolate Room: "Dark Chocolate Citrus Mousse"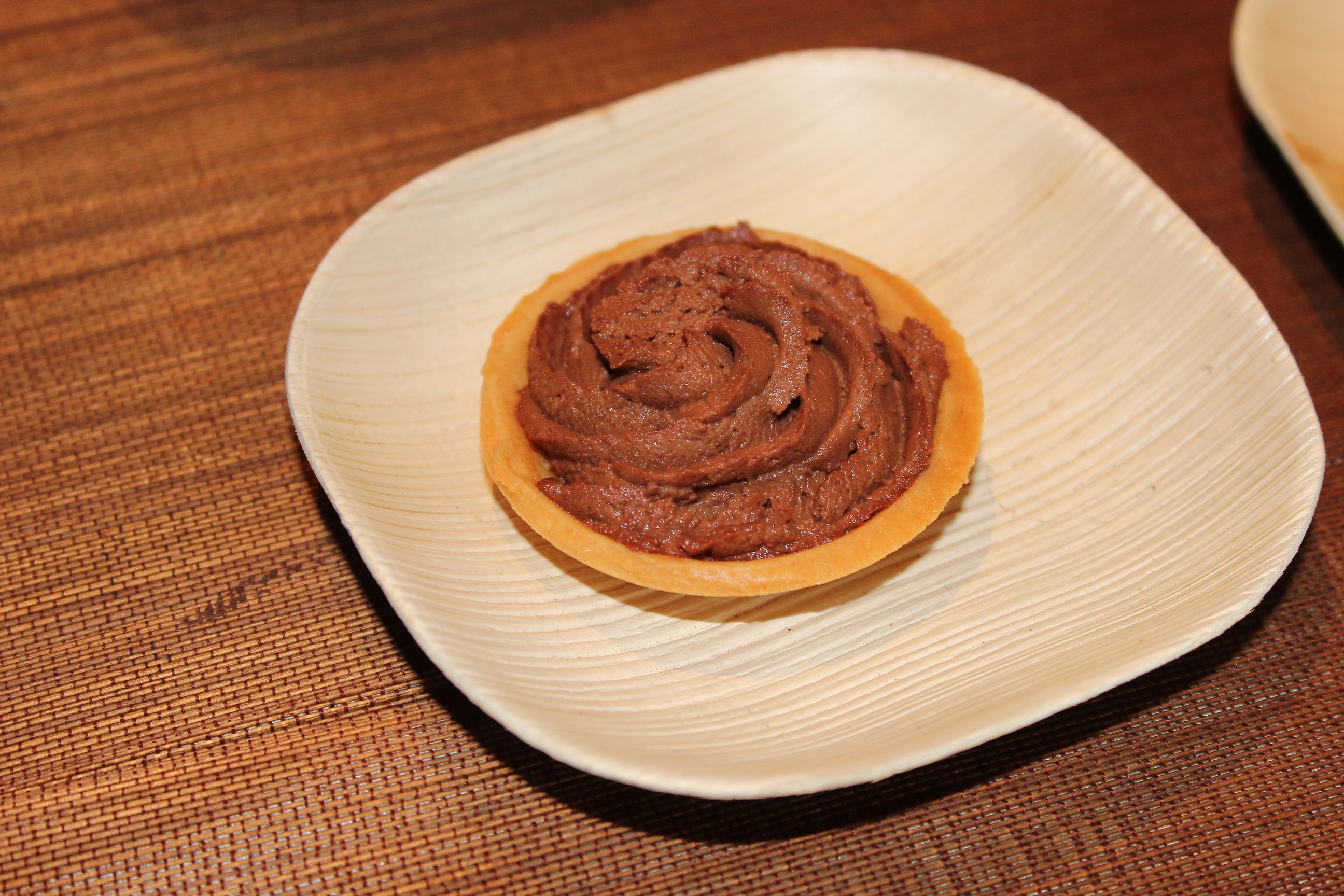 Jacob's Pickles: "A Variety of Pickled Items"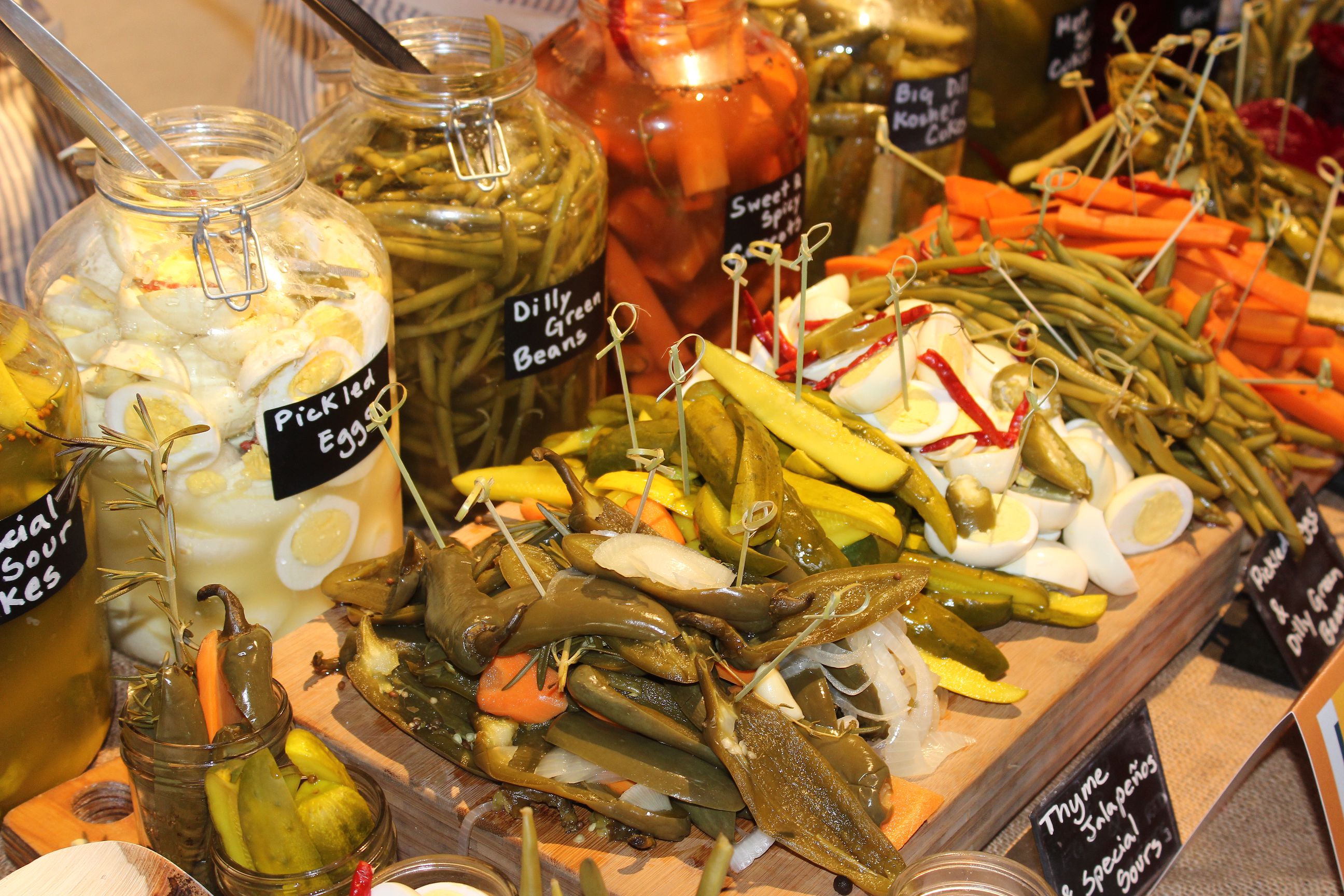 L&W Oyster Company: "Fishers Island Oysters"

The Vanderbilt: "Sweet Chili Glazed Duck Wings" & "House Made Beef Jerky"

Dizzy's Club Coca-Cola: "Baby Back Rib with Hudson Valley Corn Bread Pudding and Crispy Collared Greens"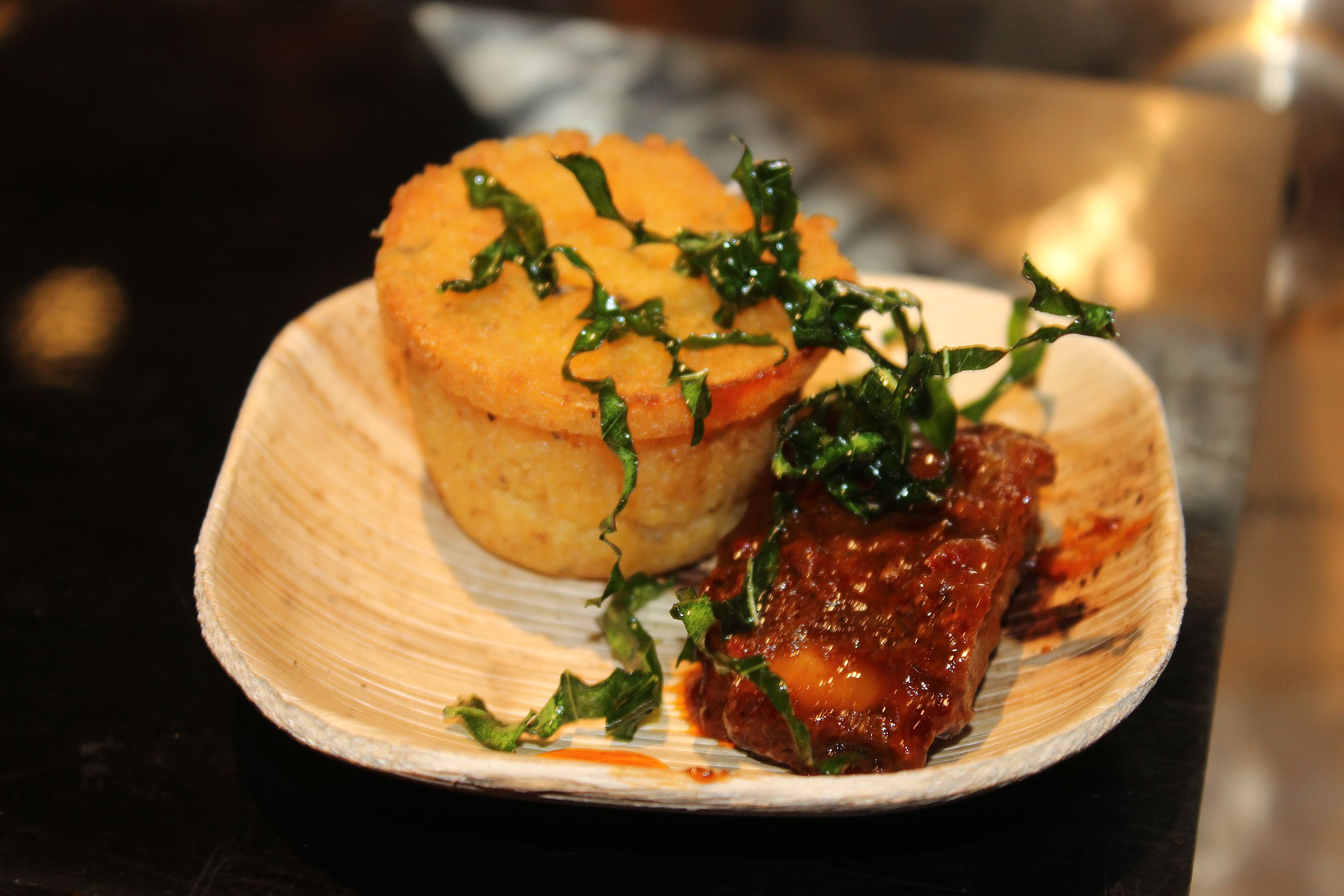 Gastronomie 491: "Proscuitto Ham Tartar" & "Hopped Vanilla Gelato"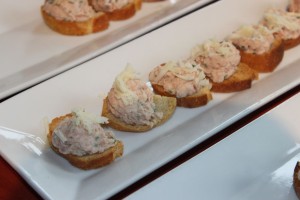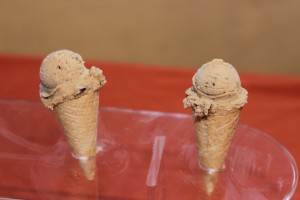 Ella Kitchen & Bar: "Guac Tartar"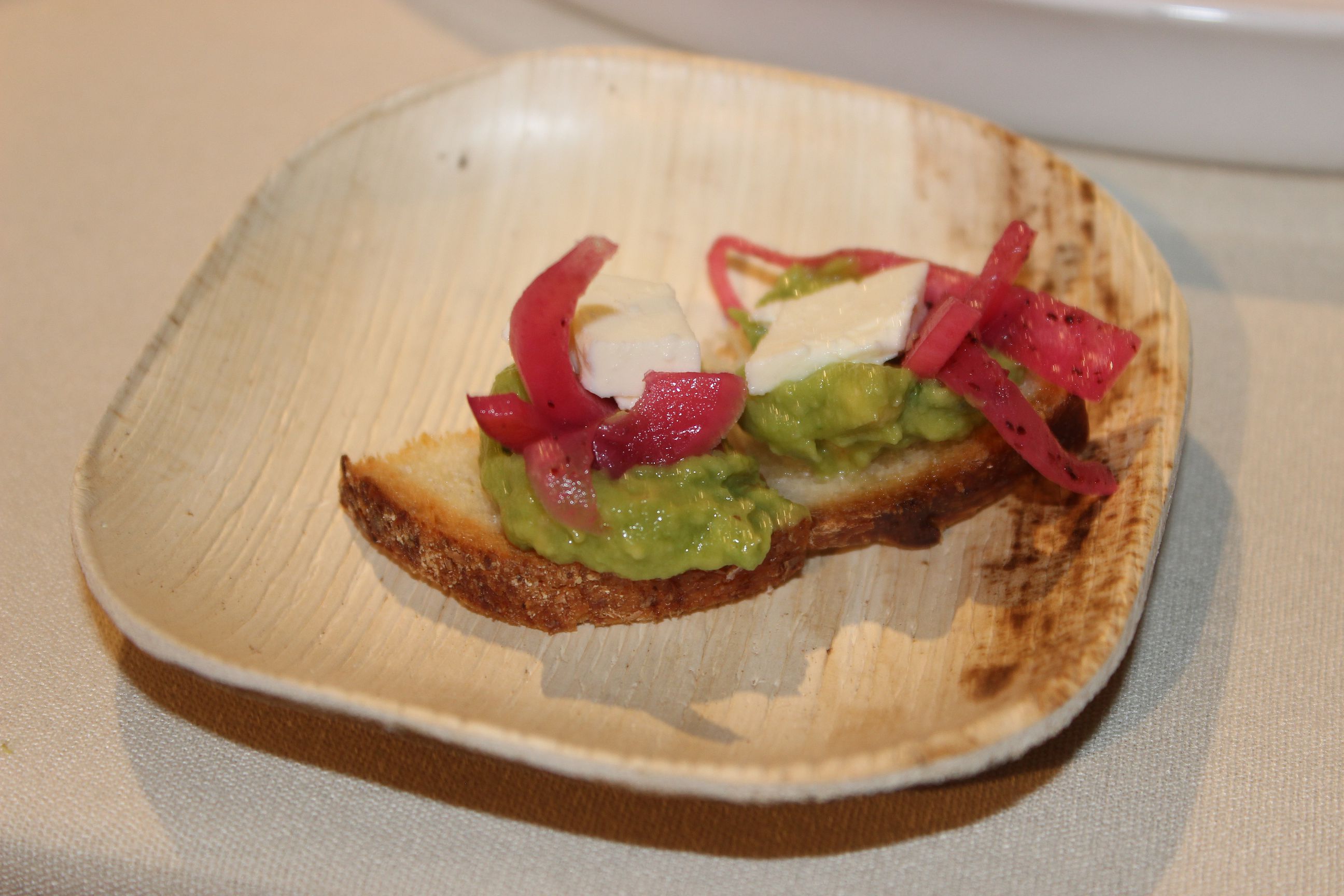 Communal Oven & Earth: "Tofu Balls"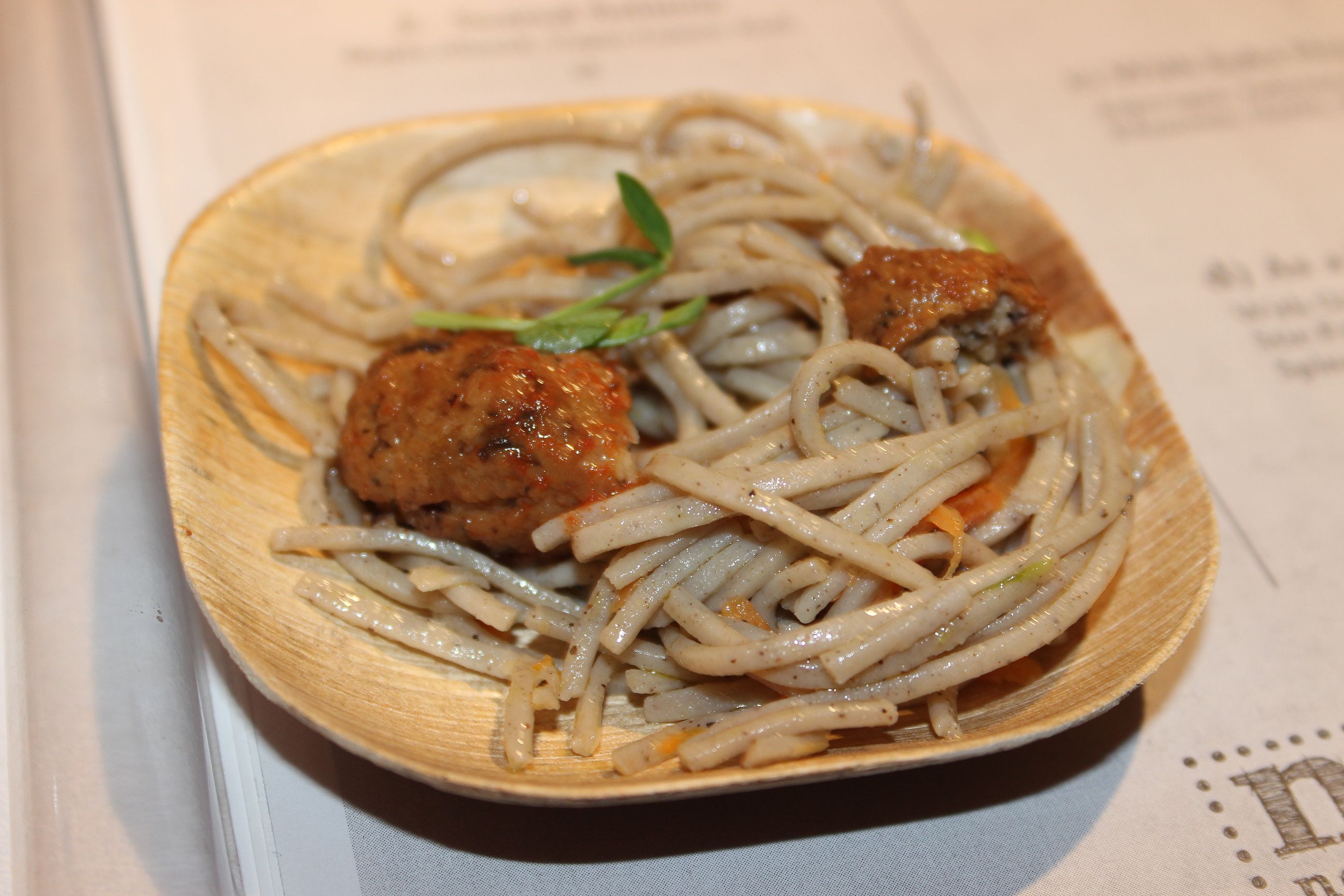 Ellary's Greens: "Chickpea Burger"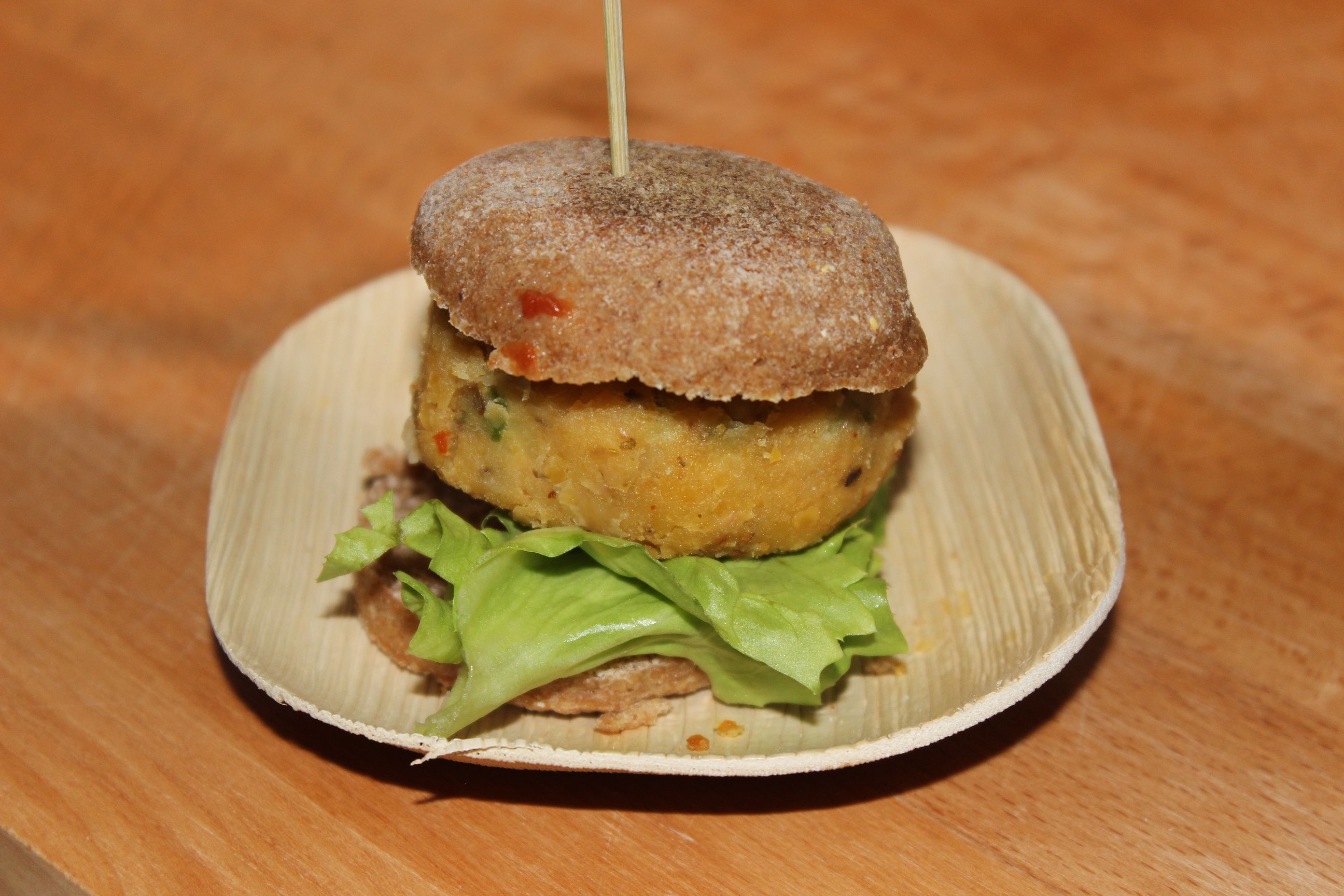 Related Articles
Share
About Author
(1) Reader Comment