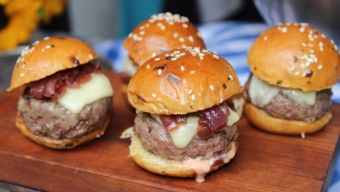 The threat of heavy rain never arrived over Manhattan on Tuesday evening, a good thing considering that one of summertime's most highly anticipated food tasting events was emanating outdoors in Madison Square Park. The 2015 return of 'Celebrate Flatiron Chefs' would host dozens of the neighborhood's most bandied about restaurants in one place, allowing the scintillating scents and delicious dishes to shine in spite of the predictable July humidity. With proceeds from the affair once again benefiting the Madison Square Park Conservancy, the preservation and beautification of one of New York City's most inspirational and festive settings would be the eventual result of an evening that most of us spent gorging in gluttony.
The 5:30pm start time allowed for guests arriving early to lap up Tuesday's remaining daylight while the Park's dynamic spitting water fountain made for a particularly surreal setting as guests filed around the space. Just steps away, he newly re-opened Shake Shack was packed as usual, with swarms of diners gathered around tables looking into the park for a glimpse of the evening's festivities. Live jazz music from The Brain Cloud would further complement the upscale ambiance, as throwback tunes filled the air behind groups of folks chatting about their favorite dishes being served.
The Flatiron District is home to some of New York City's most critically heralded and publicly lauded eateries, ones that do not often participate in tasting events. But for the betterment of the Park and its continual upkeep, tasting creative fare from the likes of Eleven Madison Park, Eataly, craftbar and A Voce made 2015′s event another can't miss. Pleasantly, we spotted the team from The NoMad shortly after arriving and their succulent "NOMAD Burger" would quickly become the talk of the evening. Juicy in unparalleled fashion, a slightly toasted sesame seed bun would house a tender beef slider topped with thick and gooey cheese. Caramelized onions and a slathering of aioli enhanced the deliciously seasoned medium-rare patty, resulting in our favorite dish of the entire evening.
The sprawling Park space itself made for a particularly unique setting with a sizable tent erected in the center of the flurry of participating restaurants to house a selection of different drinks. Craft beers from three different boroughs (Rockaway Brewing Company, Brooklyn Brewery and The Bronx Brewery), wineries from Long Island (Bedell Cellars and Palmer Vineyards) and an array of spirits purveyors all joined forces so that guests could wash down the delectable eats with equally satisfying booze-filled pours. Fortunately, there was an eclectic collection of different cuisine being offered so that even finicky eaters would be well-served during the evening. Marriages of savory and sweet proved popular with The Smith's sticky "Candied Bacon on a Stick," Park Avenue Summer's fruit-forward "Spiced Lamb Ribs with Smoked Cherries," and Num Pang's brilliant and sizable "Pulled Duroc Pork Numpang" sandwich. There was plenty of seafood to go around as well, with ABC Kitchen's mouthwatering "Crab Toast with Garlic Aioli," Blue Smoke's sizable "Grilled Oysters with Smokey Ham Butter" and The John Dory Oyster Bar's "Haddock Fritters" each offered heartier takes on traditionally lighter fare.
After polishing off a spoonful of "Creamy Burrata" from Obica and a traditional "Chopped Brisket Slider" from Hill Country Barbecue Market, our evening was capped off with a truly decadent dish from Korean inspired haunt Hanjan. Pairing ripe lettuce leaves and radish with a pungent vinaigrette would have deliciously sufficed on its own, but topped with thinly sliced cuts of fresh "Atlantic Salmon Sashimi" and a smattering of roe that burst with each bite and Hanjan's dish became otherwordly. We've extolled the restaurant's virtues previously, but this serving was an absolute standout during a night were there were many from which to choose.
In all, some 800 guests would arrive over the course of three hours, reveling in the culinary delights of some of Manhattan's most elite chefs. Bottled pours of "Cold Brew" from Stumptown Coffee Roasters would prove pivotal as we joined our fellow remaining guests in heading out for the evening, completely satiated from the endless portions that we had just finished devouring. From the beauty of Madison Square Park to the boisterous music being played, Tuesday night was more than a simple showcase of the area's distinctive cuisine. It was, as appropriately named, a celebration, in the word's truest sense.
- Dave Gendelson
Food Highlights from Celebrate Flatiron Chefs 2015

Eleven Madison Park: "Strawberries Poached with Elderflowers"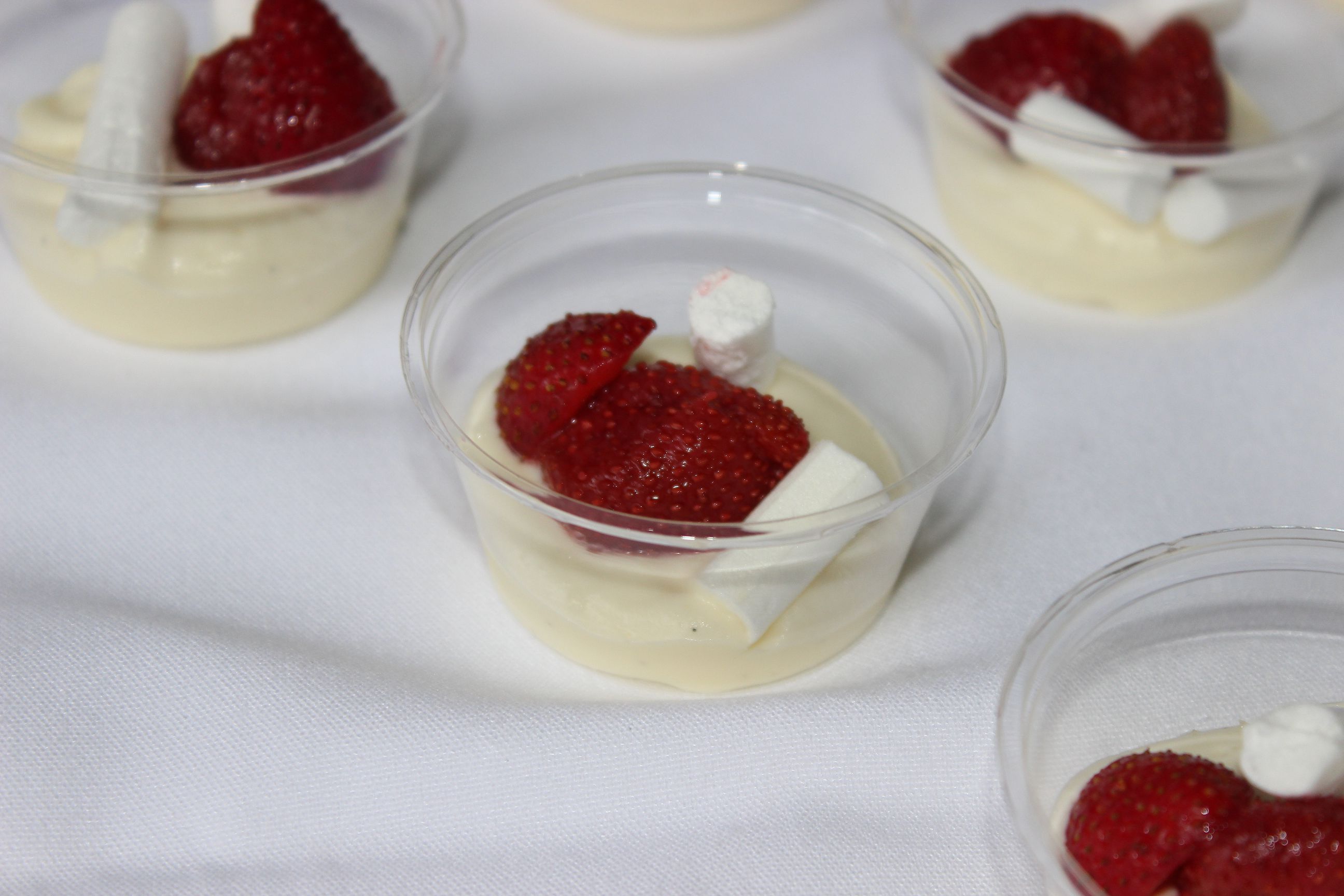 The NoMad: "NOMAD Burger"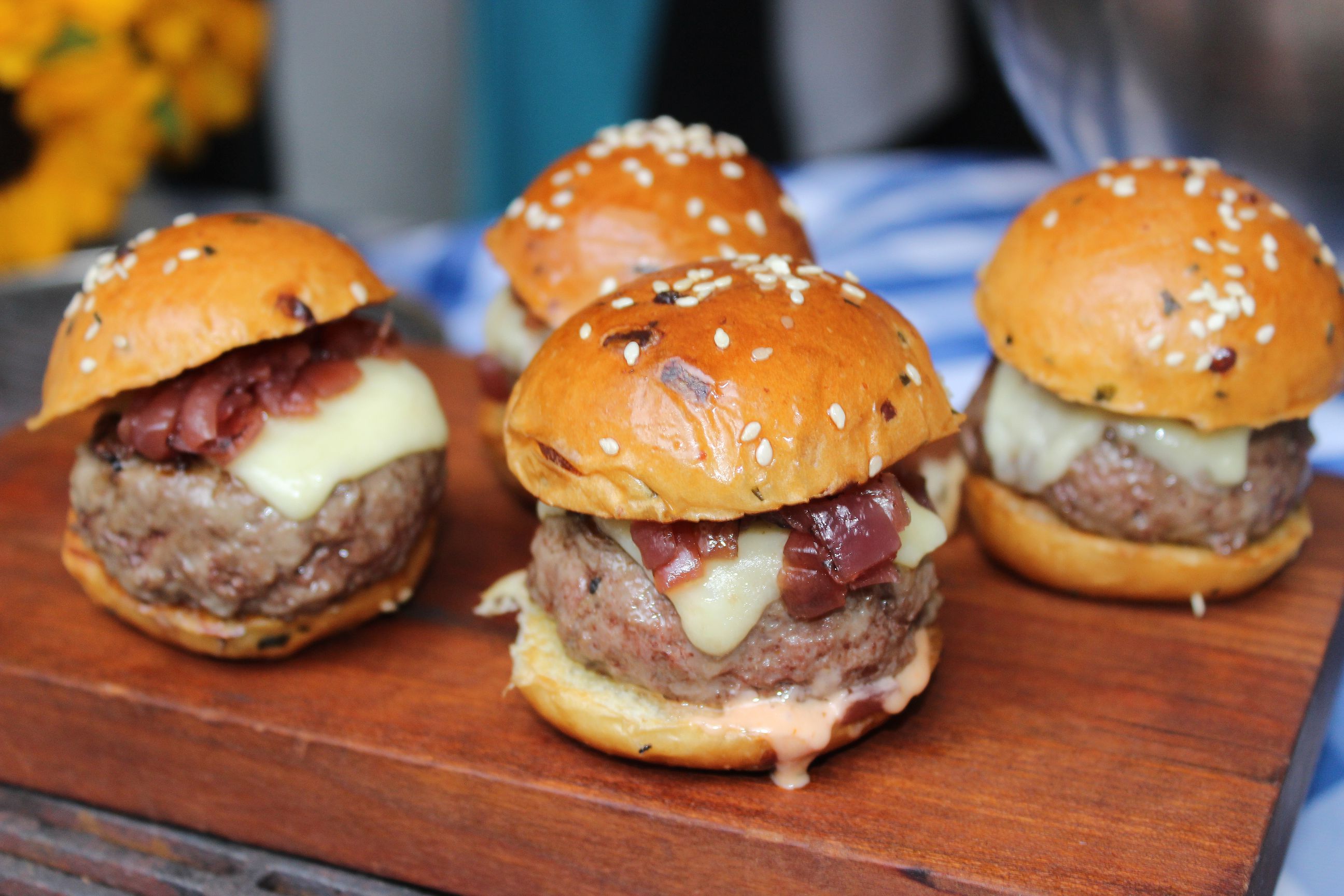 Eataly: "Seared Polenta with Green Market Corn, Peaches, Slow Roasted Pork Shoulder"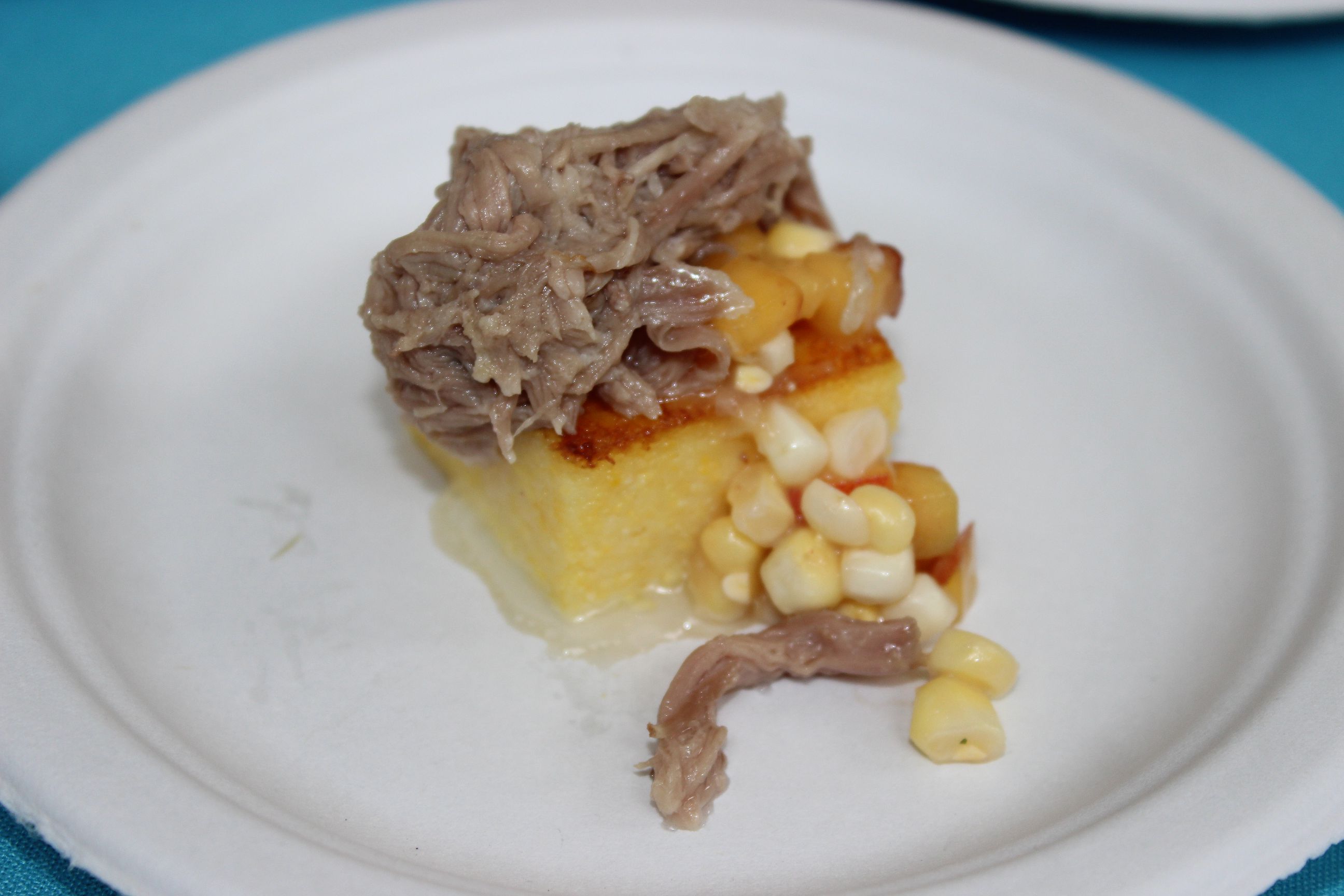 Shake Shack: "ShackMeister Dog" and "Shack Burger"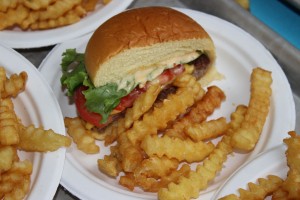 Bo's: "Scallop Tartar, Marinated Cauliflower, Thai Chili Puree" & "Golden Tomato Gazpacho, Monkey Bread Crouton"

Junoon: "Melon Chaat" & "Rhubarb and Rose Lassi"
L&W Oyster Co. / Almond: "The Angry Crab Cake" & "Curry Candied Cauliflower, Salty Almond Butter, Balsamic Figs"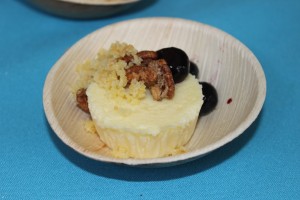 The Smith: "Candied Bacon on a Stick"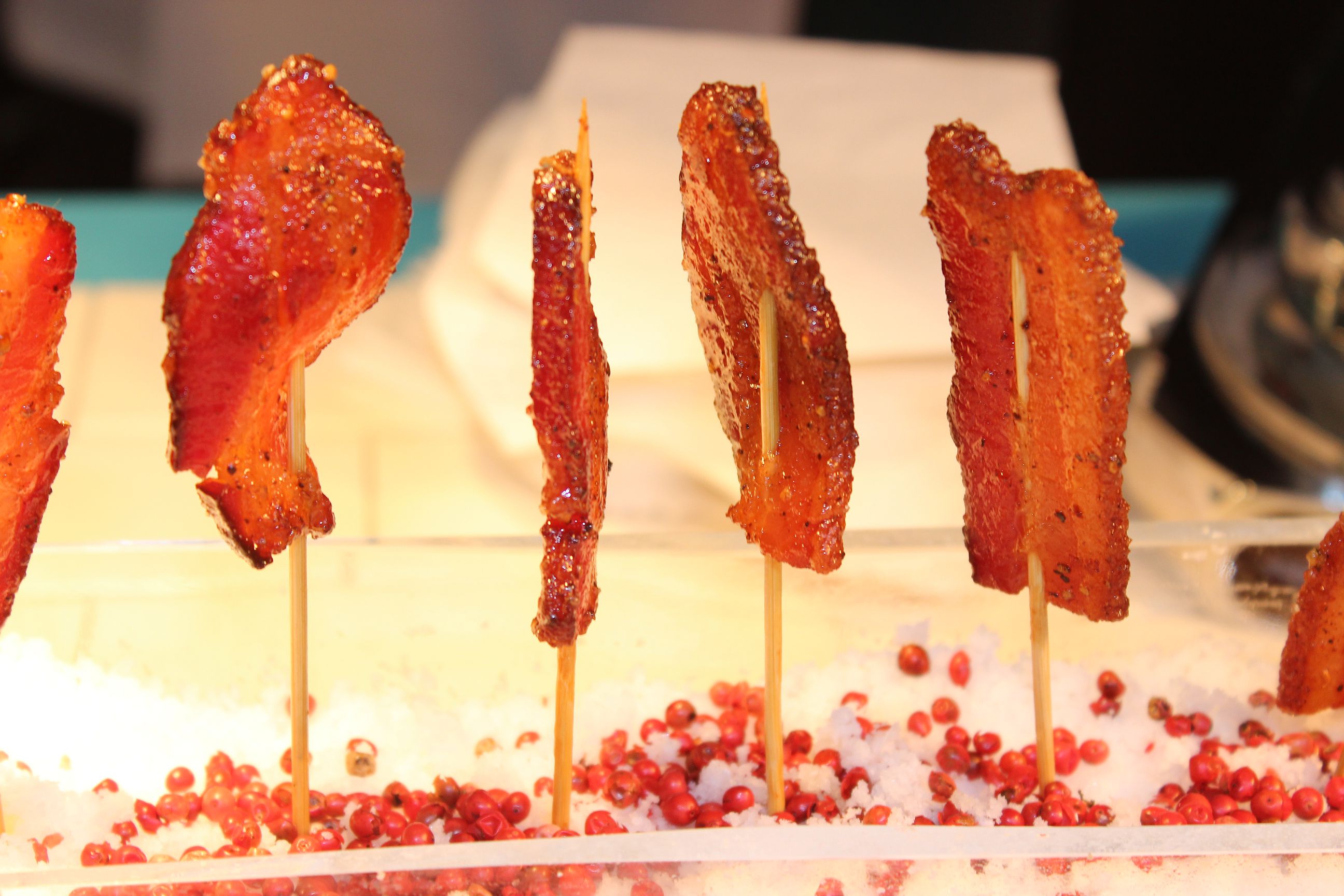 Obica: "Creamy Burrata with California Sturgeon Caviar and Eggs" & "Saffron Ravioloni Stuffed with Veal, Rabbit & Beef in Red Wine Gelatin"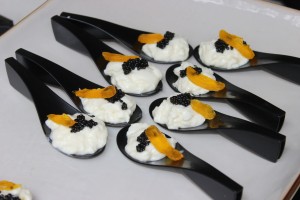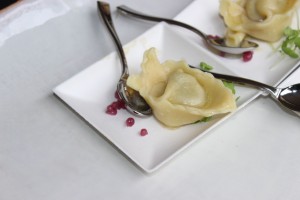 Park Avenue Summer: "Spiced Lamb Ribs with Smoked Cherries"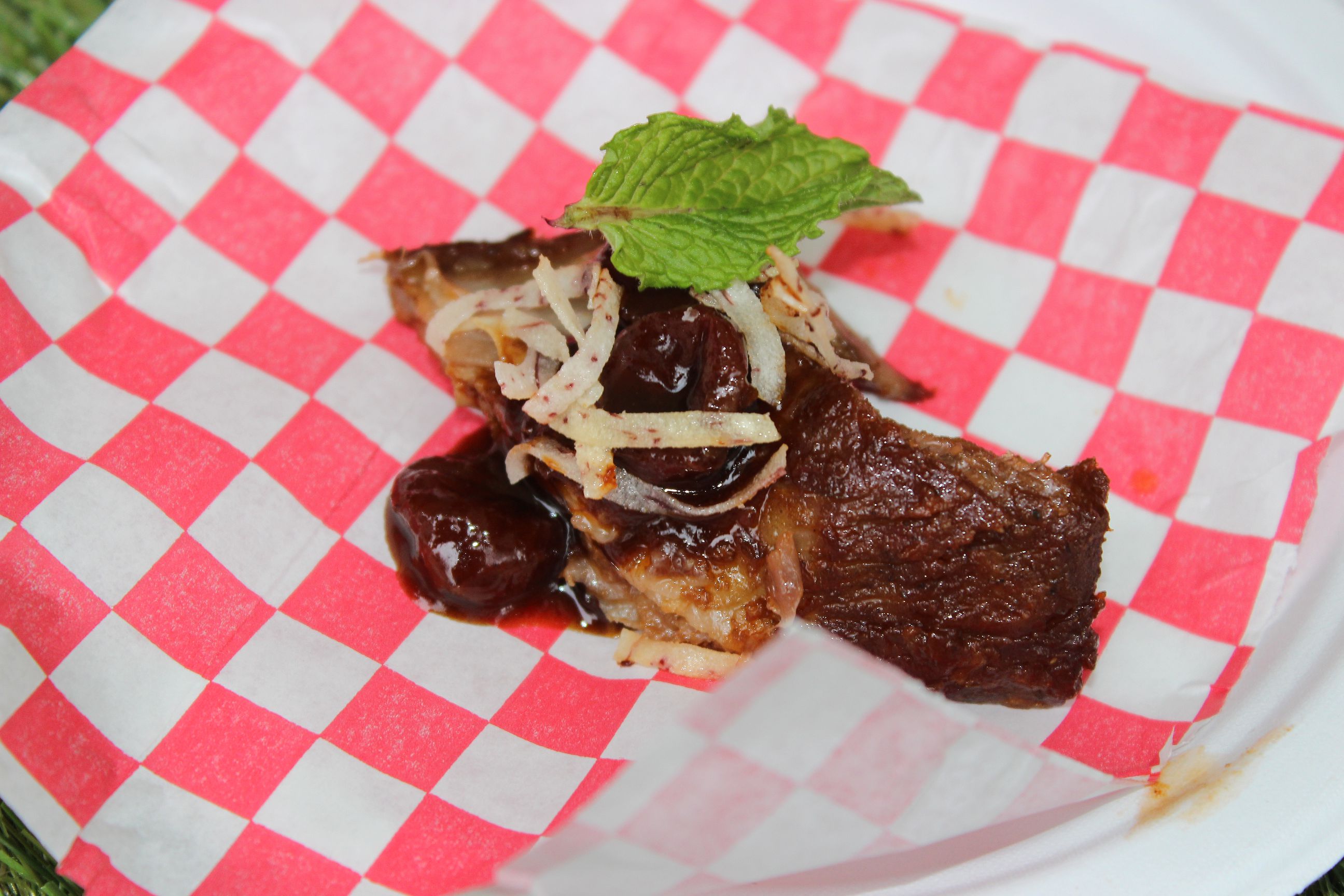 Hill Country Chicken: "Whiskey Buttermilk Pie Shakes"
Hill Country Barbecue Market: "Chopped Brisket Slider with House-Made Pickles"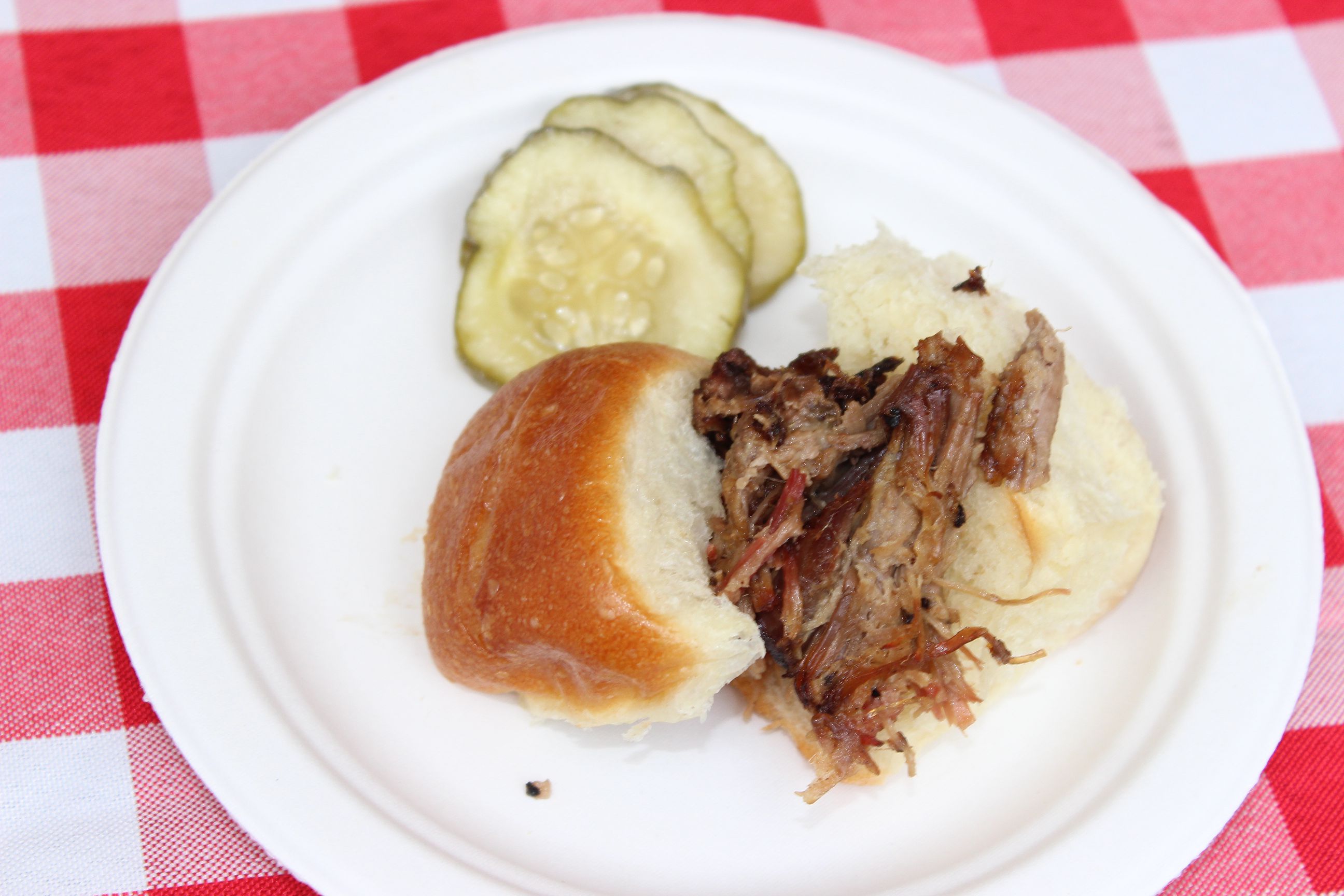 The Cannibal / Resto: "Lamb Pibil Taco"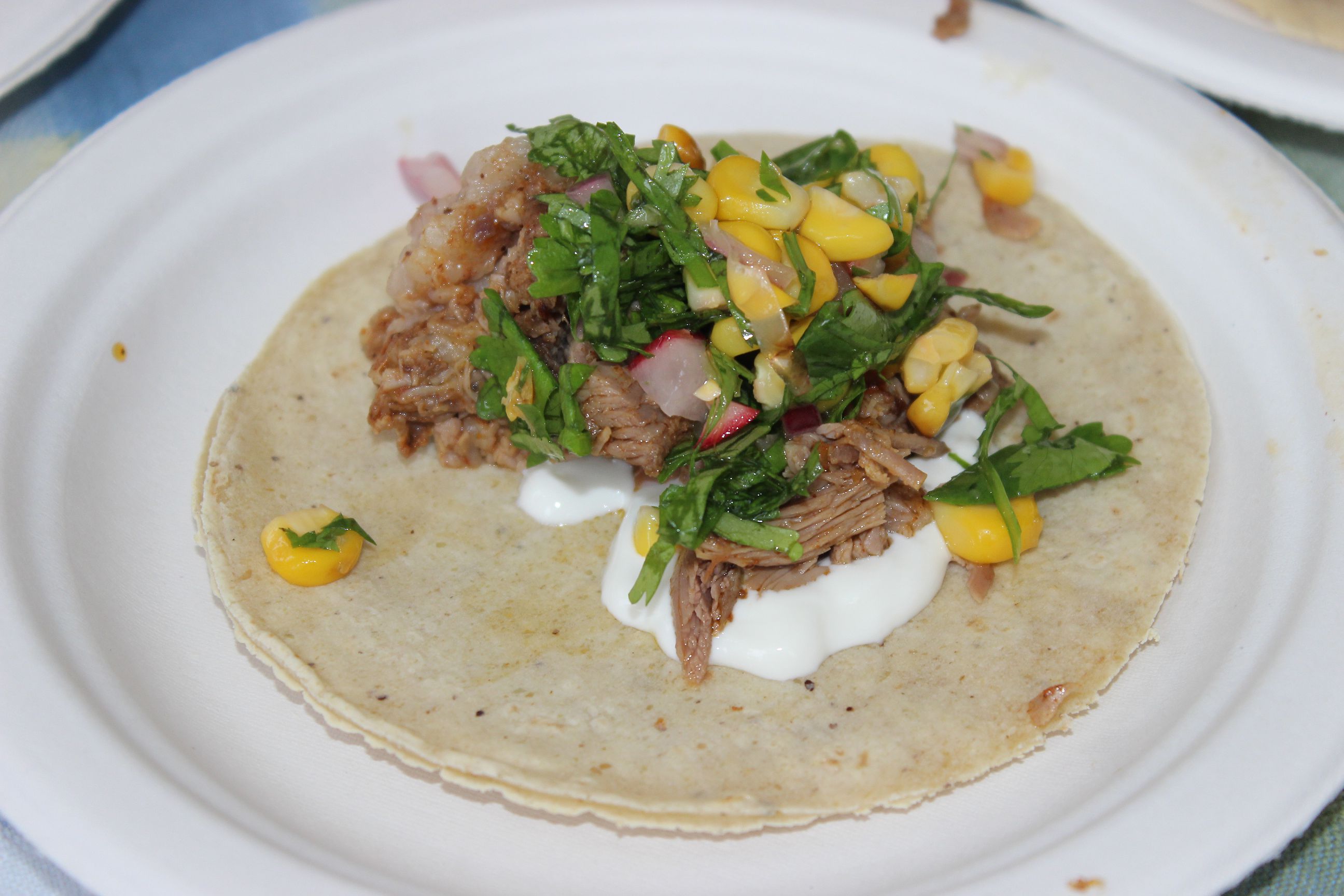 craftbar: "Chorizo-style Duck Sausage with Corn Pudding, Peach & Huitlacoche" & "Charred Summer Vegetable Salad with Crispy Farro, Yogurt & Zatar Spice"

Raymi: "Grilled Chicken Causa"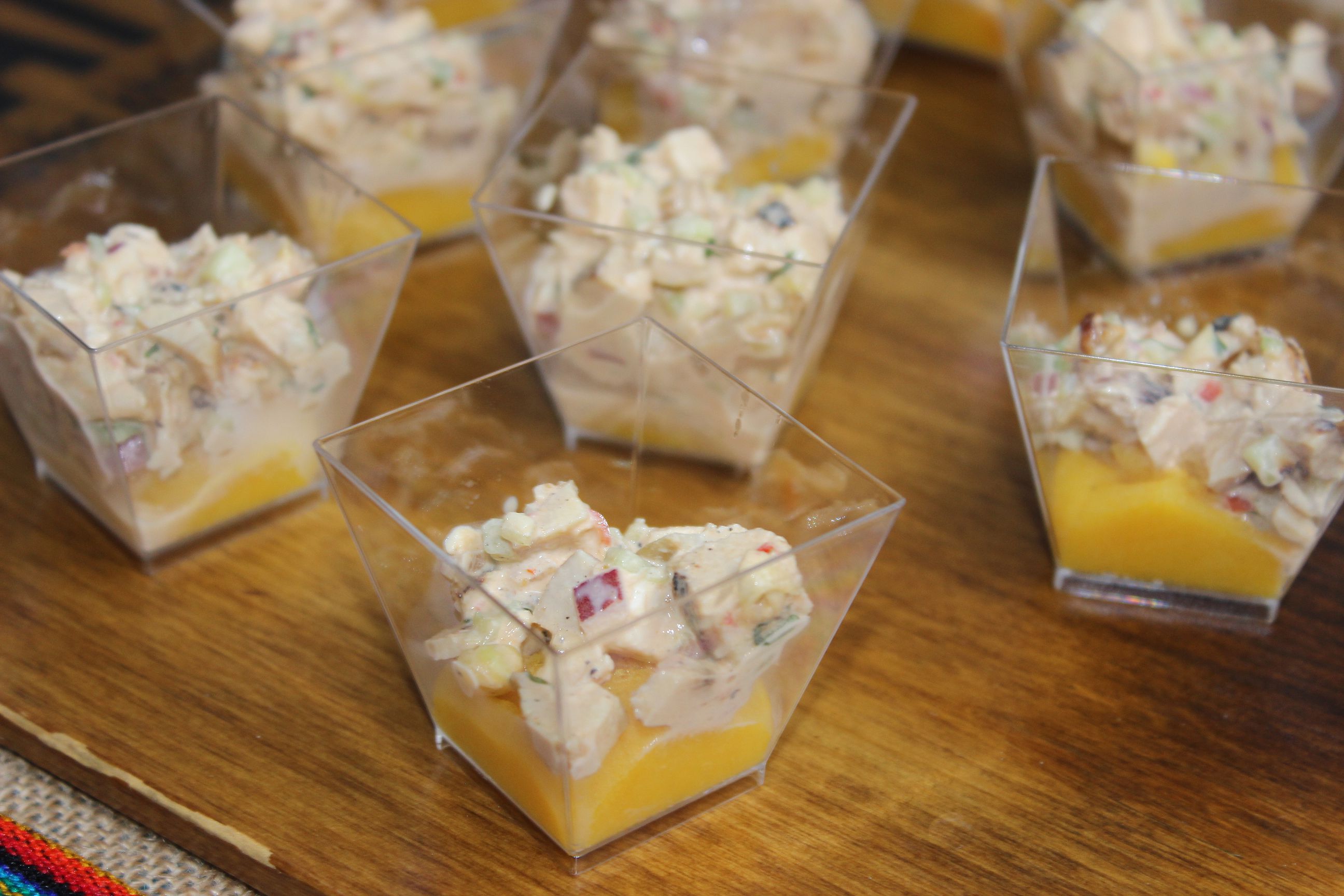 Pranna: "Shrimp Cocktail Shooters" & "Watermelon Feta Salad"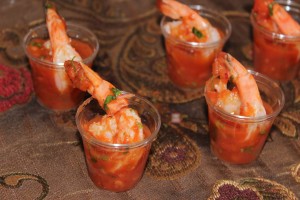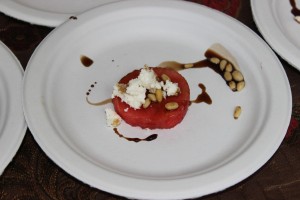 A Voce: "Summer Vegetable Pasta Salad" & "Chilled Melon Soup with Proscuitto Crumble"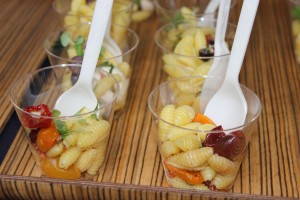 Boqueria: "Grilled Octopus" & "Watermelon & Tomato Soup"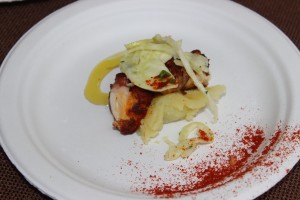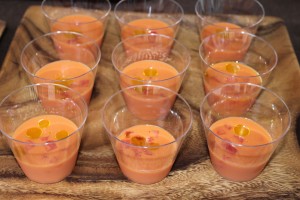 Blue Smoke: "Grilled Oysters with Smokey Ham Butter"
cosme: "Seafood Vuelve a la vida, Avocado & Horseradish" & "Mushroom and Squash Barbacoa and Salsa Verde"

Cafe El Presidente: "Conchinita Pibil"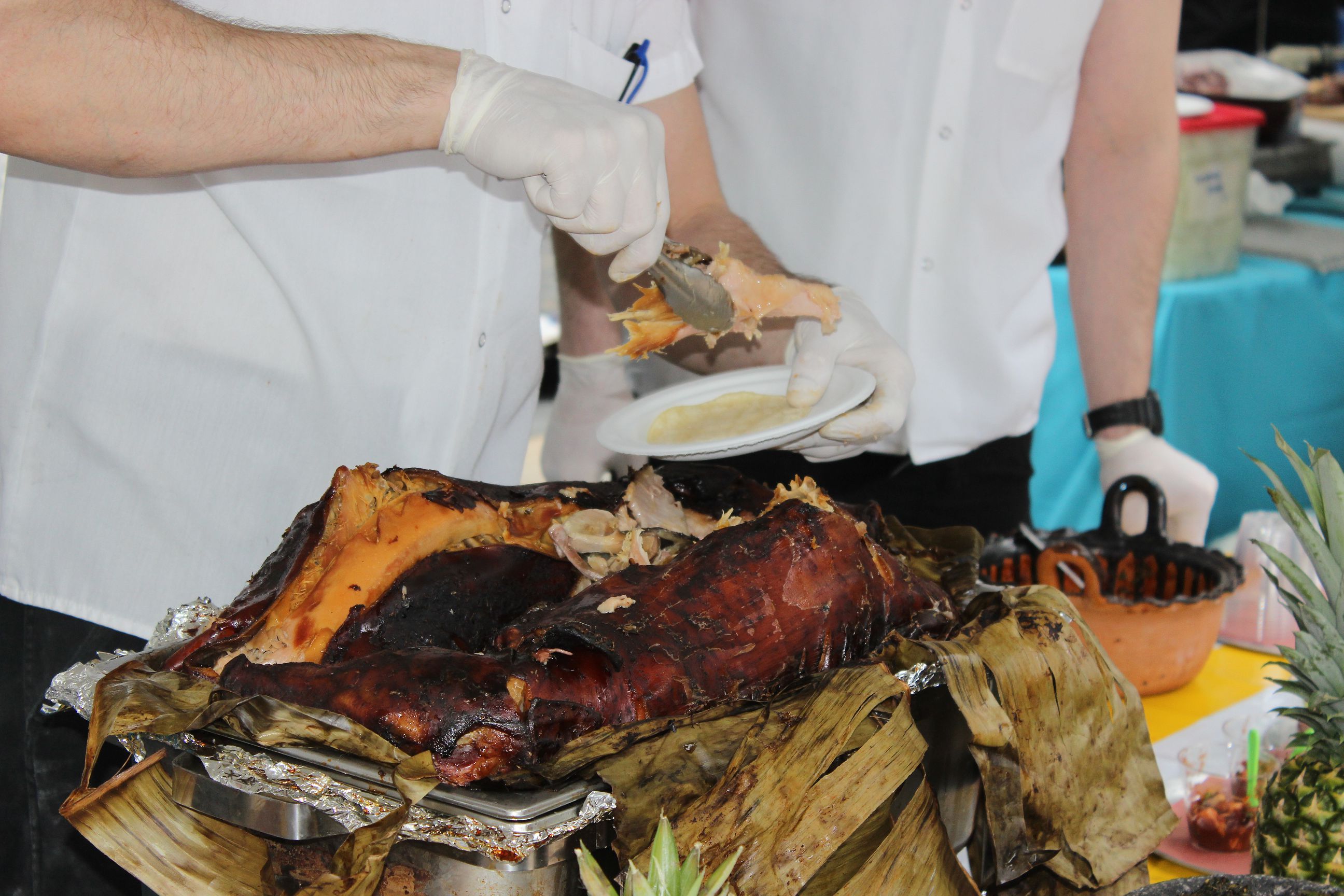 The John Dory Oyster Bar: "Haddock Fritters with Curry Mayonnaise"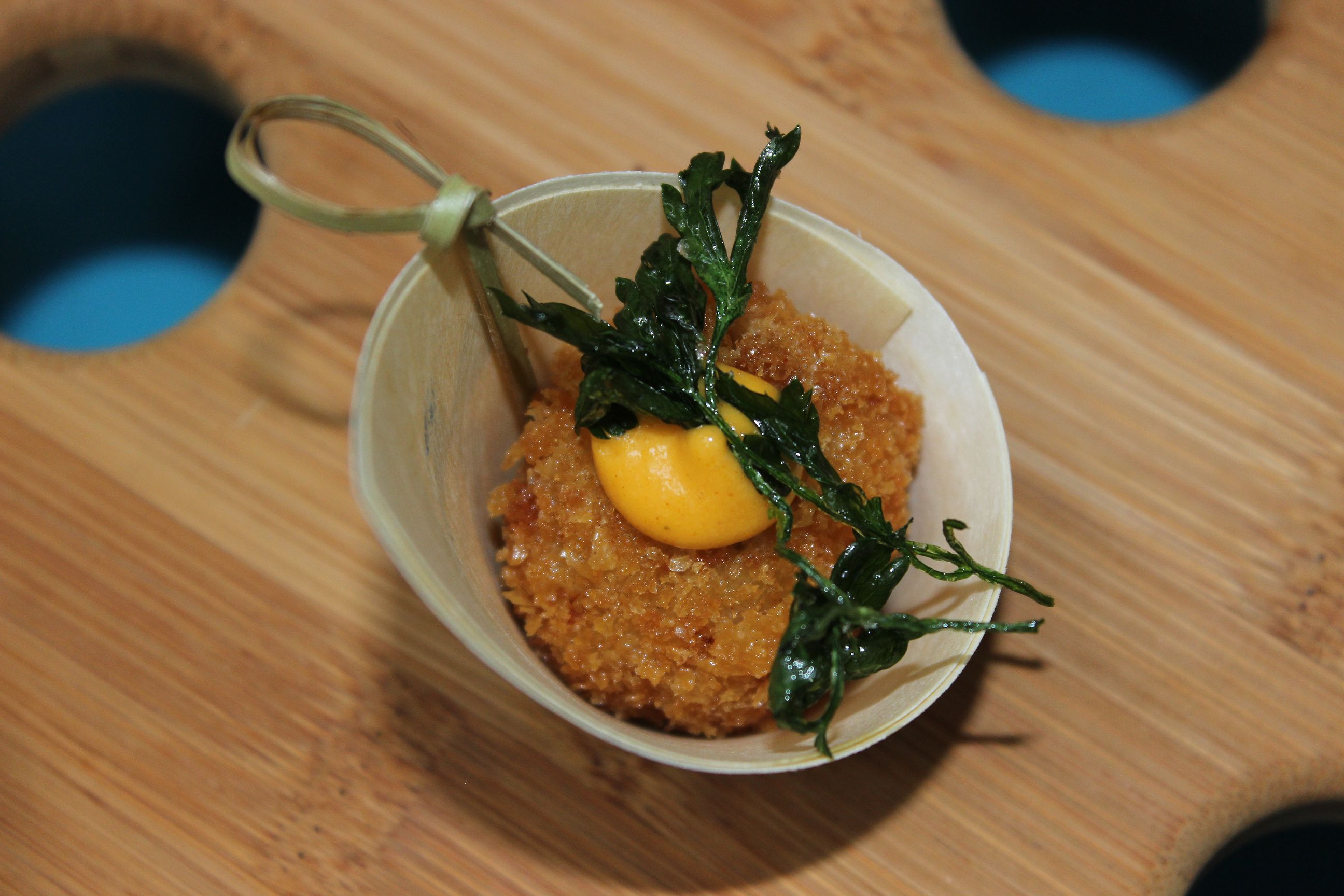 The Gander: "Pressed Lamb Belly, Crispy Olives, Spiced Yogurt" & "Chilled Sweet Corn Soup"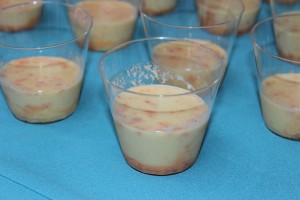 ABC Cocina / ABC Kitchen: "Mini Spring Pea Empanadas," "Tomato Salad with Red Onions, Sherry Vinaigrette," & "Crab Toast with Garlic Aioli"

Hanjan: "Homemade Cold Tofu with Perilla Jjang Vinaigrette" & "Atlantic Salmon Sashimi with Artisan Lettuce, Radish, Salmon Roe and Gochujang Vinaigrette"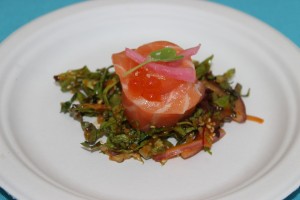 Num Pang: "Pulled Duroc Pork Numpang – Pickled Carrots, Cucumber, Cilantro, Chili Mayo" & "Spicy Cambodian Slaw"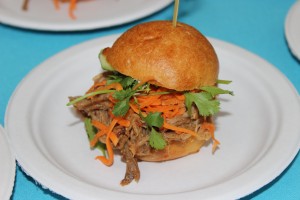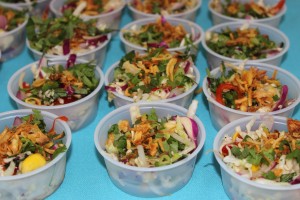 Izakaya Nomad: "Rocket Tsukune – Chicken Meatball Yakitori" & "Prime Beef Tataki"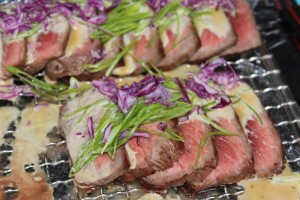 Maysville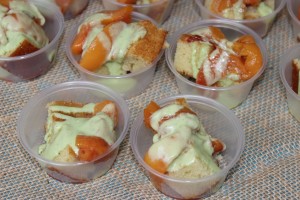 Related Articles
Share
About Author
(0) Readers Comments