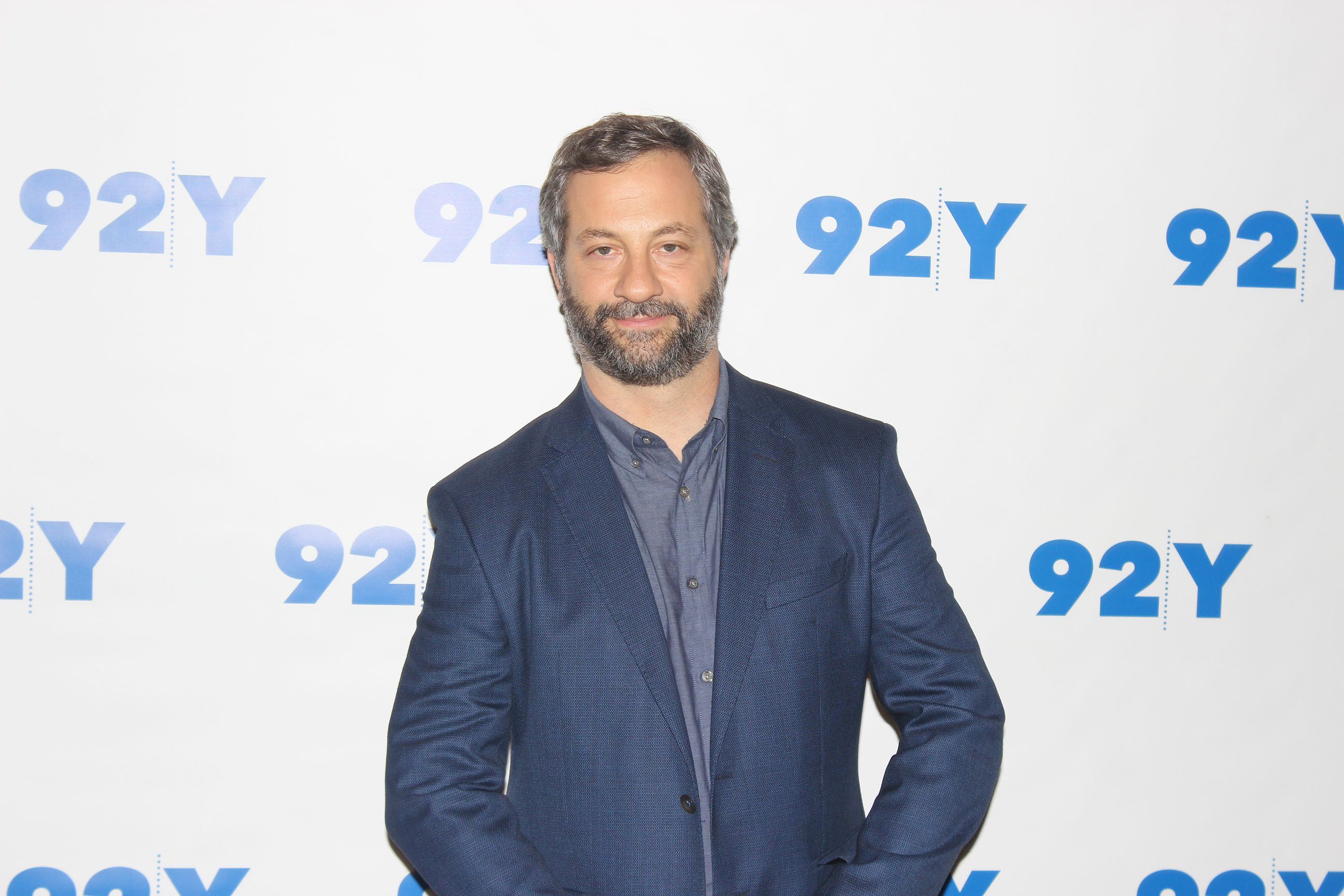 Despite all of Judd Apatow's recent directorial success, it's hard not to remain entirely impressed by the man's moxie. Since his teen years, Apatow's appetite for comedy and being around comedians was borderline obsessive- in a good way- evidenced by the release of his brand new book of interviews "Sick in the Head: Conversations About Life and Comedy." On the day of its release, Apatow would be joined by the host of NPR's "This American Life" Ira Glass for a stimulating conversation on the director's approach to compiling the book and on his comedic upbringing at the Upper East Side's 92Y. And as an added treat, folk guitarist turned actor Loudon Wainwright III would also join the pair, adding in some acoustic numbers to break up the discourse and entertain the sizable crowd on hand.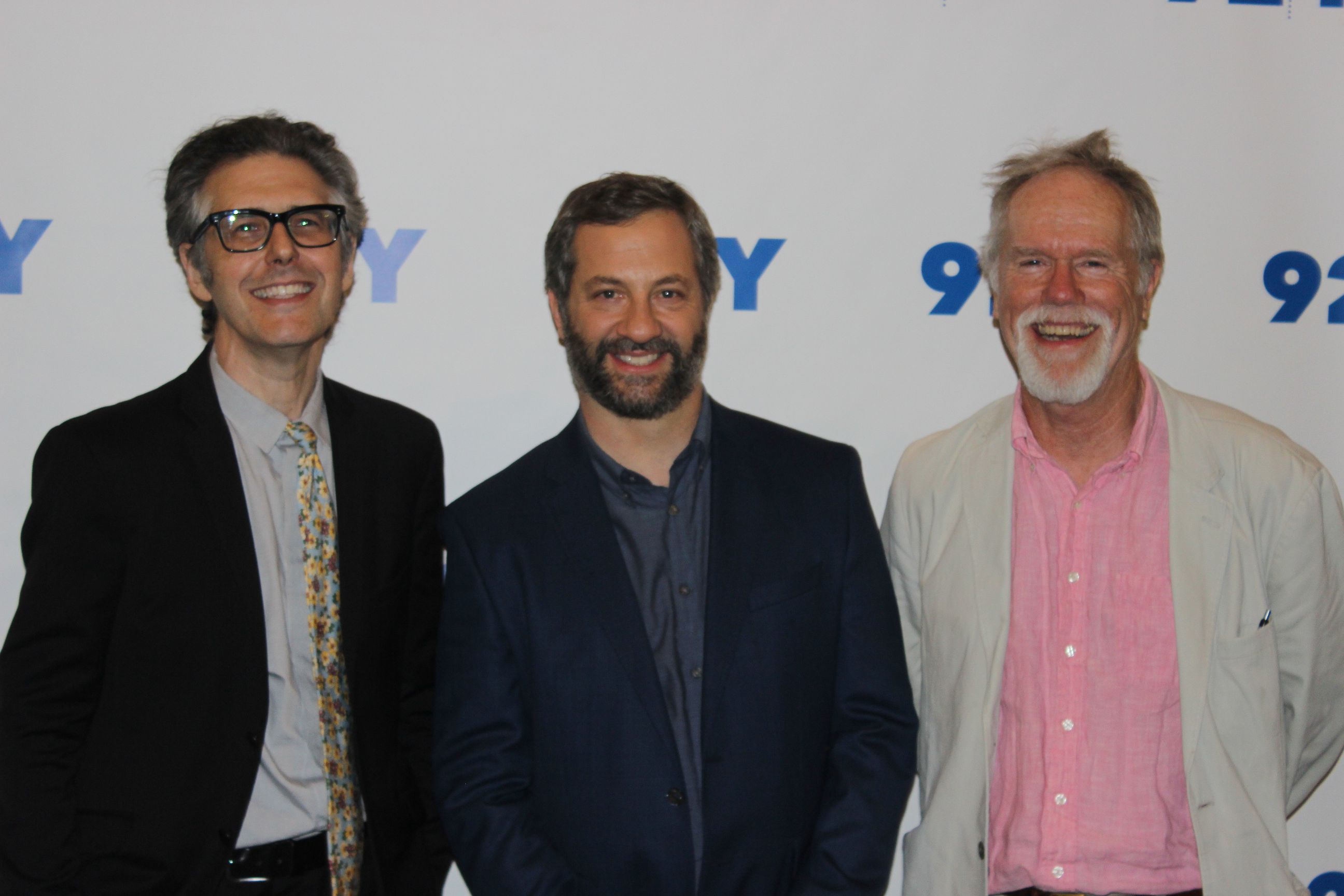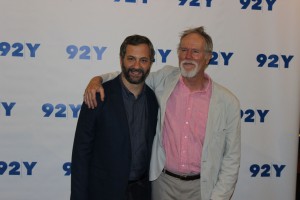 In his mid-teens, Judd Apatow's determination to become ingratiated into the society of stand-ups afforded him the opportunity to interview legendary comedians like Jerry Seinfeld, Garry Shandling and Jay Leno before any of them came to cultural prominence. It's that same steadfast demeanor that landed him in a string of production roles and slowly fleshed out one of Hollywood's foremost resumes- from humble beginnings as a USC dropout to producer on "The Larry Sanders Show," to starting "Freaks and Geeks" to films like "Anchorman: The Legend of Ron Burgundy" and writing/directing the likes of "The 40-Year-Old Virgin," "Knocked Up" and "This is 40″ to producing HBO's "Girls." Apatow's production company has not only spawned the careers of Seth Rogen, Jonah Hill, James Franco and Jason Segel, but they've also clearly been responsible for some of the most successful comedy films of the last decade. With 2015′s "Trainwreck" starring Amy Schumer slated to drop in July, it appears that Apatow still has his finger on the pulse of the stand-up scene despite the heights of fame that he's already reached.
With "Sick in the Head," we're left with a look at how Apatow interpreted the advice of so many of his current peers and fashioned the feedback into a wildly successful career for himself. The book meshes interviews from the early 1980s with more current conversations with contemporaries like Louis CK, Jim Carrey, Jon Stewart, Lena Dunham and Adam Sandler but in many ways it provides more inspired views on life than it is a definitive how-to guide for aspiring comics. Conversationally meanwhile, Apatow and Glass seemed to be right at home with one another, often being drowned out by raucous crowd laughter during their discussion on Tuesday night. The talk ranged from the expected- Apatow has publicly and staunchly opposed Bill Cosby's continued touring in light of the allegations against him – to the hilarious- making strange small talk with Presidential candidate Jeb Bush backstage at "Late Night with Seth Meyers" earlier in the day.
Throughout, Apatow would repeatedly reference "Funny People," an often forgotten 2009 dramedy featuring Adam Sandler as a veteran stand-up who learns that he's dying- while mentoring Seth Rogen, another young comedian- hinting that his own mother's early cancer diagnosis largely influenced the some of the film's main story direction. Glass, to his credit, weaved the chat seamlessly, touching on some serious points without ever getting too deep as the pair discussed Apatow's neediness and obsessive nature while directing. He prefers to be hands on in both the editing room and likes to fine tune every single detail, evidenced by the time he spent worrying about whether Wainwright's chair was appropriately setup before the singer's three-song set in the midst of the evening. That component- obsessiveness- is one that runs parallel throughout the pages of Apatow's book- an interesting and easy read that lets us inside of some of comedy's most creative and well-known minds- and allows us to glean some additional insight from one of Hollywood's brightest and down-to-earth success stories.
- Dave Gendelson
Related Articles
Share
About Author
(0) Readers Comments