Blog: New Taste of the UWS 15 - Comfort Classics
Smack dab in a weekend filled with events in the neighborhood, 2015′s New Taste of the Upper West Side once again welcomed more than forty local restaurants underneath a sizable tent erected on Columbus Avenue as hundreds upon hundreds of guests would gather for "Comfort Classics." The Friday night festivities would take place over three indulgent hours, giving attendees more than a literal taste of great wines, beers and cocktails and enough food to over-stuff even the hungriest of eaters. And for the fourth year in a row, our outlet was in attendance to capture all of the evening's grandeur.
Putting the sheer size and caliber of an event like this in perspective is a particularly difficult task simply because words often fail to capture the positive spirit of the evening. The live music being pumped out by the Silver Arrow Band only managed to further enhance the atmosphere inside, as guests once stuffed to the gills, began dancing together in a show of neighborhood pride. But before the event turned into an all out party, the fun and tasteful food event would commence, hosted by Travel Channel personality and host of NBC's Food Fighters, Adam Richman.
With our empty wine tasting glasses in hand, we set out to be satiated by some of the Upper West Side's most highly touted restaurants- and as usual, some of the evening's best fare would come courtesy of some familiar chefs. 5 Napkin Burger is quite candidly one of our favorite burger spots in New York City, but their exceptional "Korean BBQ Burger" was otherwordly. Evidenced by the fact that the burger would take home the crown for the evening's "Best Comfort Food Dish," the unique kimchee and greens topped patty was outrageously seasoned and deliciously juicy- well deserving of the event's highest honors. Similarly exquisite, the Upper West Side's Shake Shack was doling out green sunglasses and full-size portions of their excellent "Roadside Shack" burger, smothered in gooey cheese and caramelized onions. Though entirely filling, who are we to argue with such a generous portion of meaty goodness?
Though much of the fare at "Comfort Classics" was unsurprisingly hearty- like Virgil's Real BBQ's "Memphis Pork Ribs" (large enough to appease Fred Flintstone), Artie's Delicatessen's traditional "Pastrami Finger Sandwich" and The Meatball Shop's perpetually tasty "Beef Meatballs with Classic Tomato Sauce"- there was plenty of lighter fare for more fastidious diners to get their hands upon. Italian restaurant Pappardella's "Porcini Ravioli" was one such option, frothy with white foam and topped with a single snap pea, the pilloughy pasta pouch released a nice array of earthy flavors in each soft bite. Meanwhile, Jacob's Pickles offered up a nice array of briny pickled vegetables which proved to be an exceptional contrast in flavors to the rest of the dishes being served. From their pickled eggs and red beets to long carrot stems and traditional dill varieties, the vegetables each paired admirably with some of the crisp white wines being poured- namely, the 2014 Portillo "Sauvignon Blanc" and the 2014 Vermentino di Sardegna "La Cala," for which we returned multiple times as the evening wore on.
As for the rest of the alcohol- well, there was plenty of that too. With an arsenal of beers being handed out by Samuel Adams and Traveler Beer Co., hand-crafted cocktails courtesy of Tito's Handmade Vodka and memorable pours of wine like the vibrant Sonoma based 2013 Au Contraire "Pinot Noir" and the reasonably priced 2014 Recanati "Yasmin Red" (a Kosher wine??), it's no wonder that the cover songs being pumped out by the house band further enlivened an already excitable Friday night crowd. Outside, some more laid back guests relaxed on plush couches underneath the setting sun and decoratively placed strings of lights overhead- but egged on by Adam Richman himself, we could contain ourselves no longer and joined some likeminded sombrero-donning guests in the fiesta.
We'd be remiss not to mention some truly all-star caliber entries from the likes of Serafina Upper West ("Ravioli alla Salvia"), Bodrum Mediterranean ("Mercimek Koftesi") and Big Daddy's, whose inventive "Chicken & Waffle Sundae" is always phenomenal. Whether you chose to wait on line to have your copy of "Straight Up Tasty" signed by its author Adam Richman, gorged yourself to the fullest or simply kicked back and chatted with a nice glass of wine in the summery weather, the 2015 "Comfort Classics" had it all, giving guests the opportunity to make the most out of one of the spring's most successful- and downright enjoyable public events.
- Dave Gendelson
Food Highlights from New Taste of the UWS: Comfort Classics 2015

Ella Kitchen & Bar: "Montadito de Hass Avocado, Feta Cheese, Micro Cilantro & Cured Salmon"

Big Daddy's: "Chicken & Waffle Sundae"

Firehouse Tavern: "Boneless Wings – Medium Firecracker"

A.G. Kitchen: "Guacamole & Chips"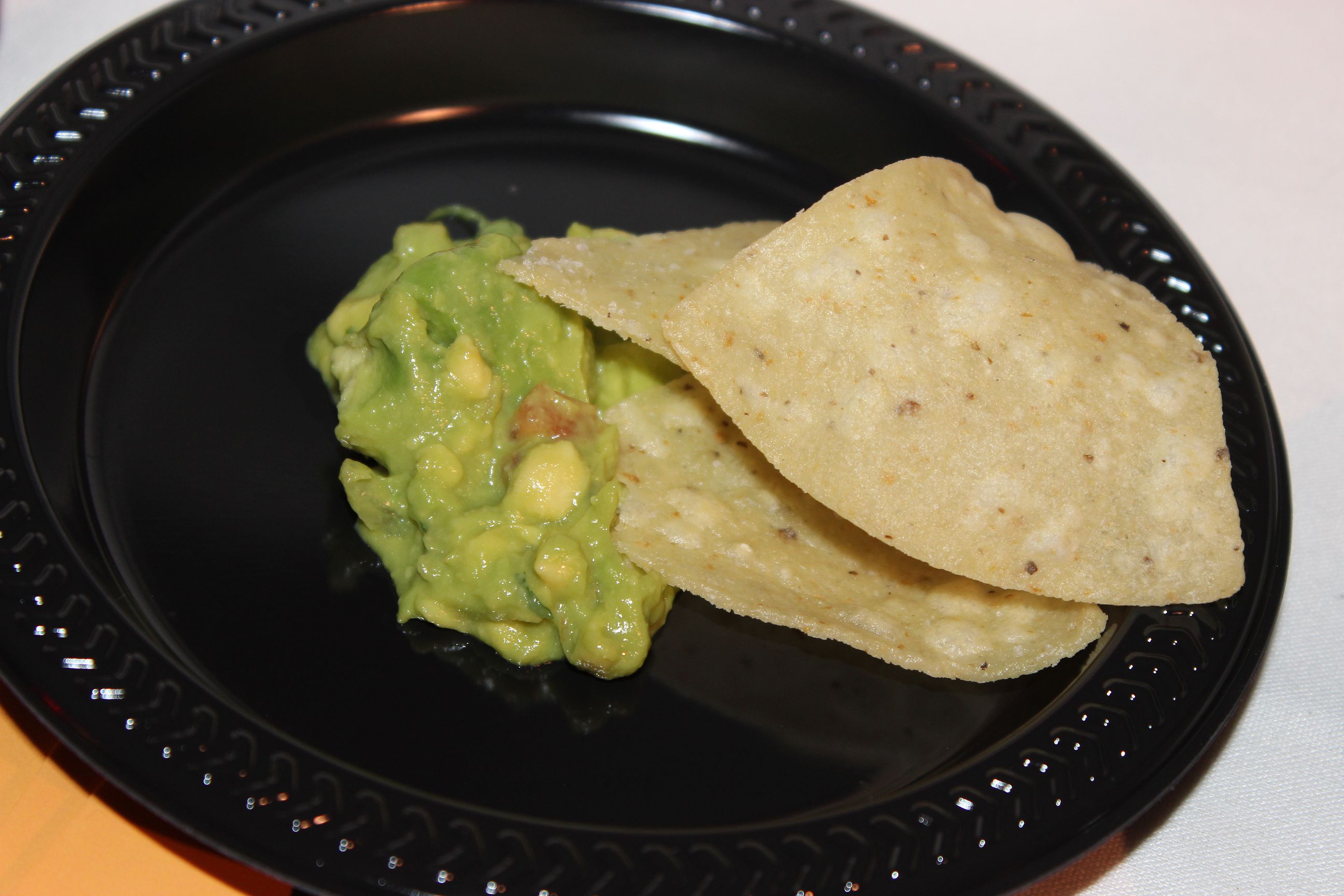 Good Enough to Eat: "Coconut Sheet Cake & Biscuits"

Jacob's Pickles: "Sampling of Pickled Vegetables"
West Side Campaign Against Hunger: "Sweet Honey Cornbread, Spring Onions, Herb Medley"

5 Napkin Burger: "Korean BBQ Burger"

Sugar and Plumm: "Smokey Wings"
Sysco Metro NY: "So Good Noodle Kugel" & "Grilled & Chilled Flank Steak"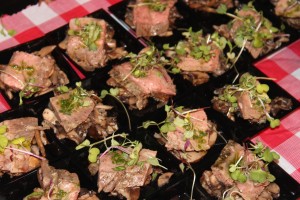 Shake Shack: "Roadside Shack"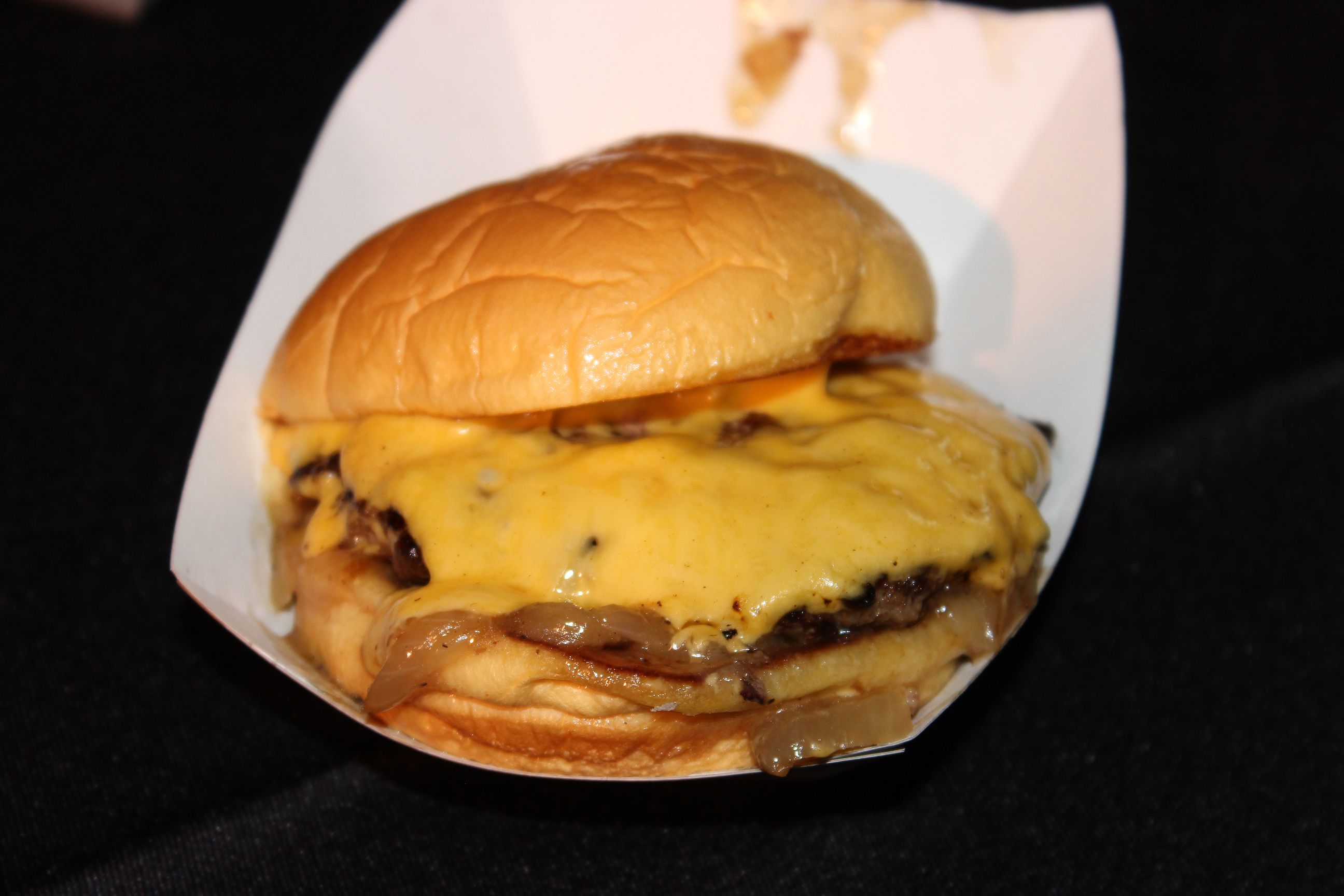 Virgil's Real BBQ: "Memphis Pork Ribs"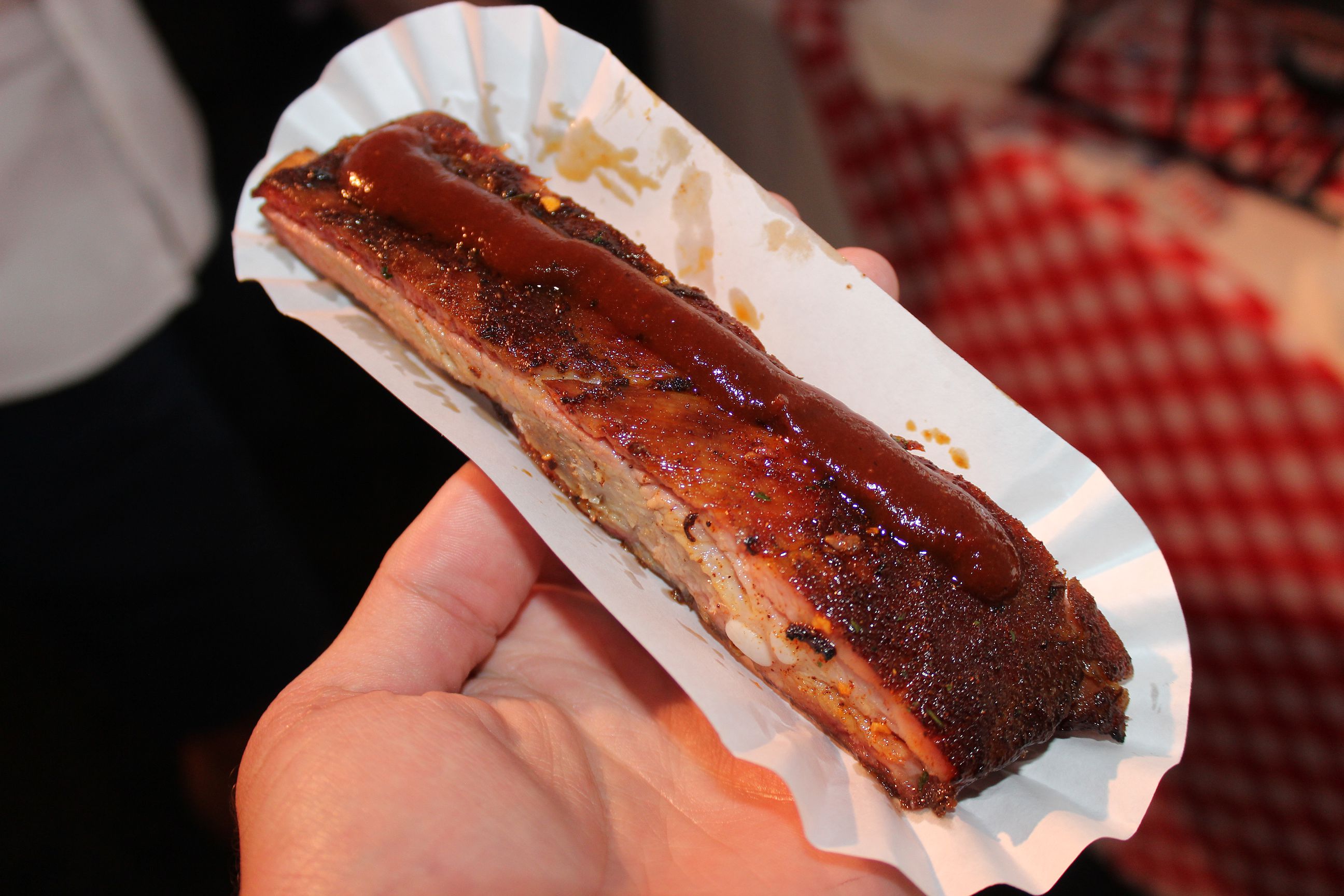 Lincoln Center Kitchen: "House-Cured Gravlax"
Artie's Delicatessen: "Artie's Famous Pastrami Finger Sandwiches"
Crepes & Delices: "Assorted Crepes"
Gabriela's Restaurant & Tequila Bar: "Shrimp & Pineapple Ceviche"
Serafina Upper West: "Ravioli alla Salvia"
Bodrum Mediterranean: "Mercimek Koftesi"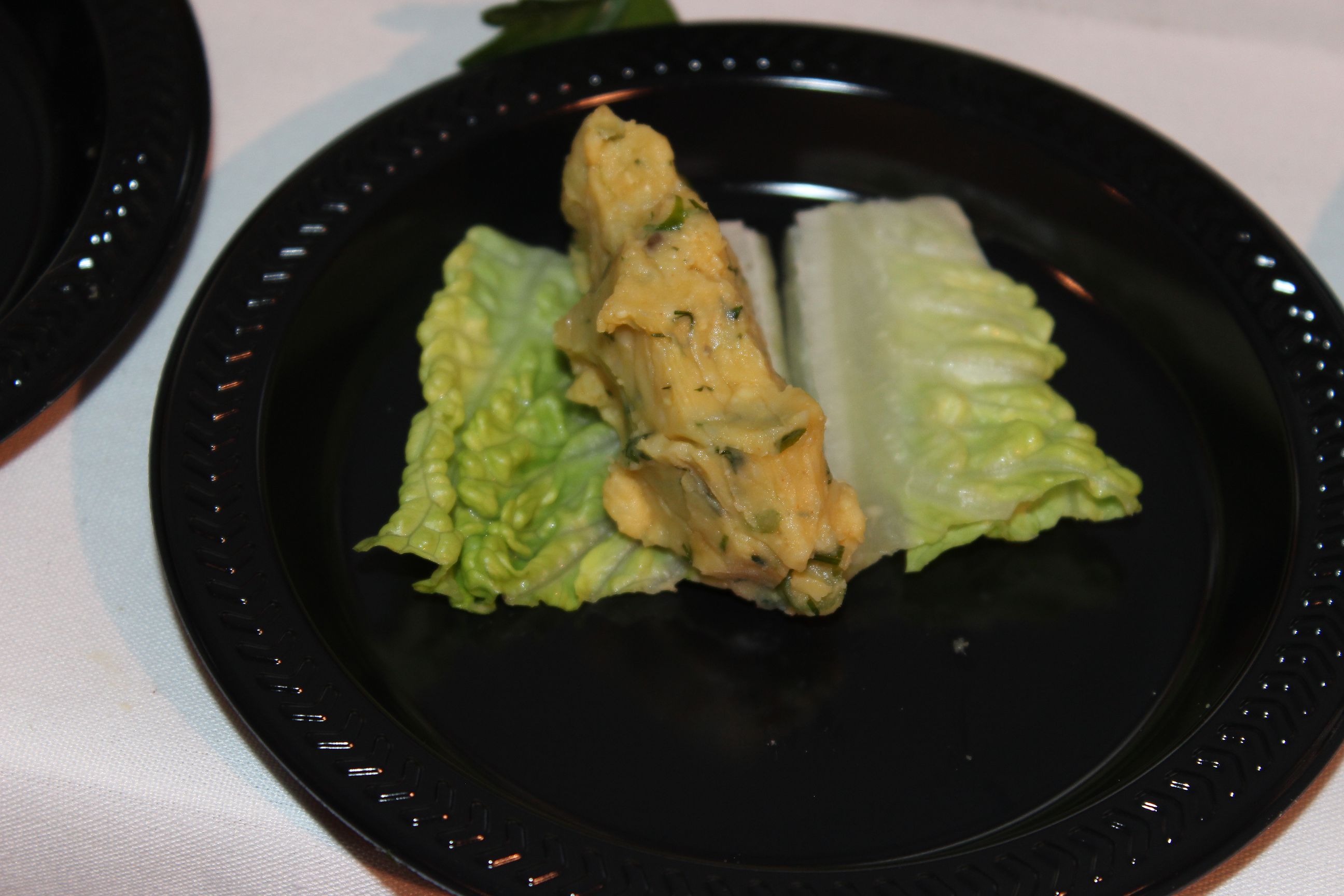 Elizabeth's Neighborhood Table: "FreeBird Pan-Seared Boneless Chicken"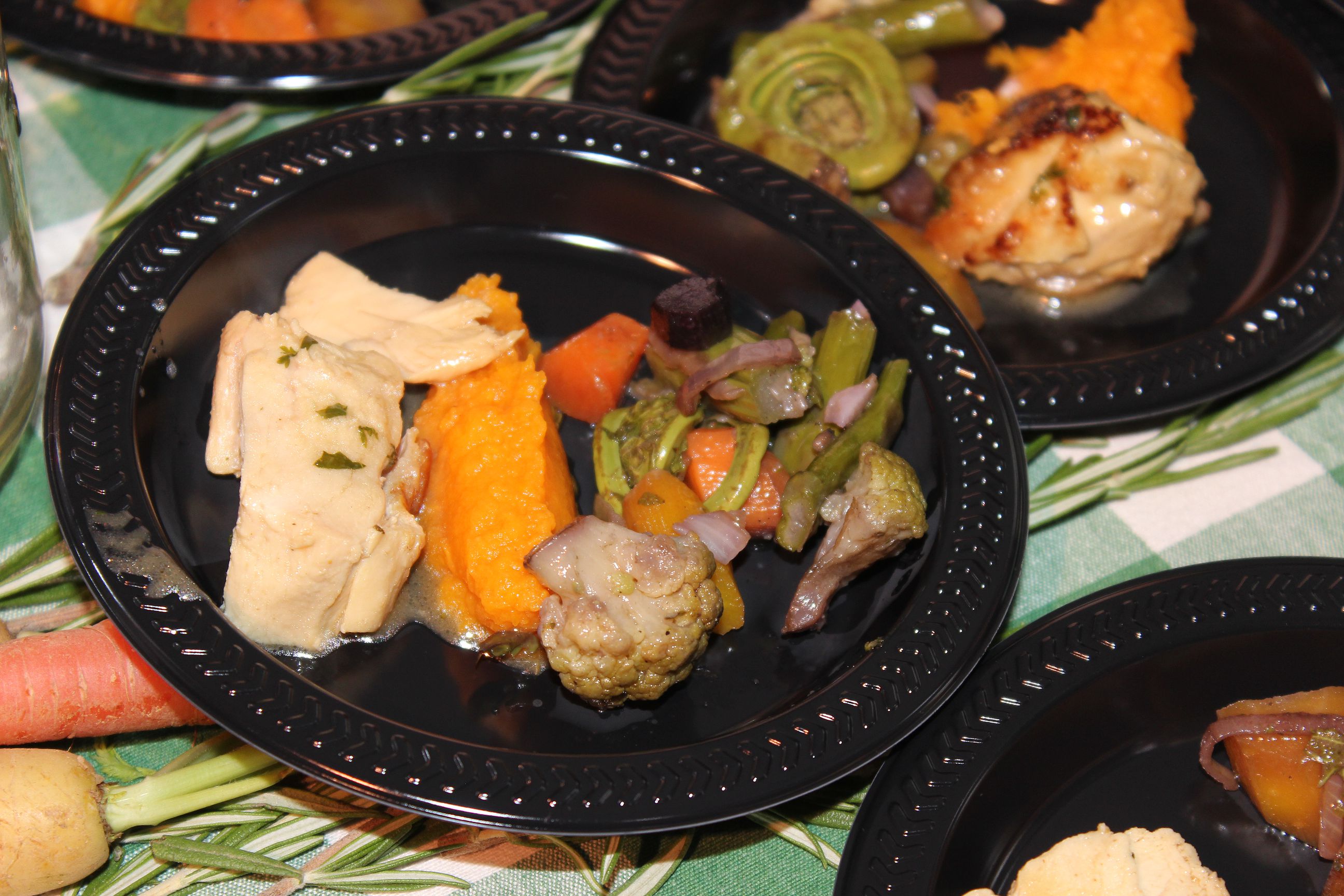 Dizzy's Club Coca-Cola: "Spicy Chicken Lollipops"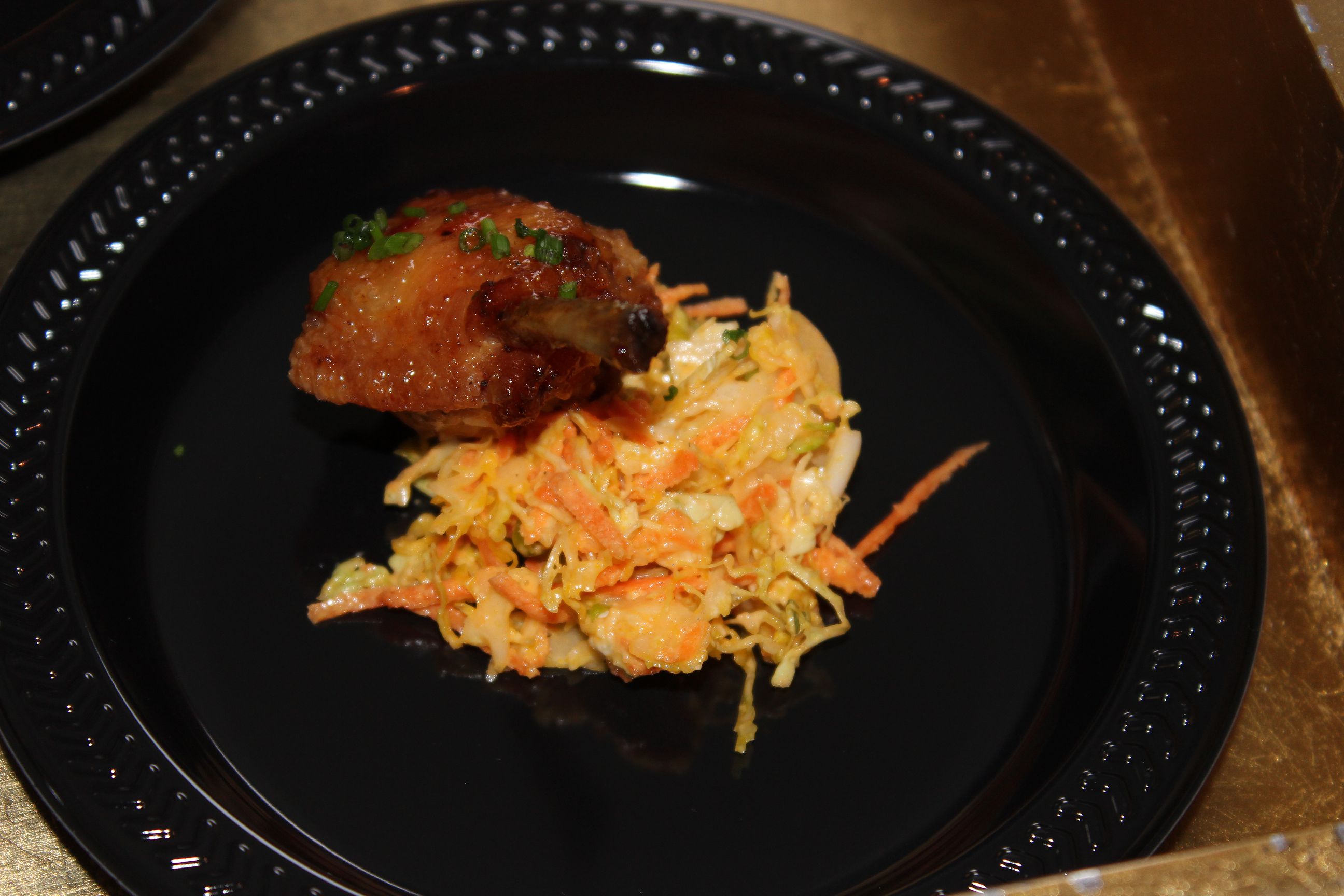 Bistro Citron: "Moules Provencales & Moules Au Poivre"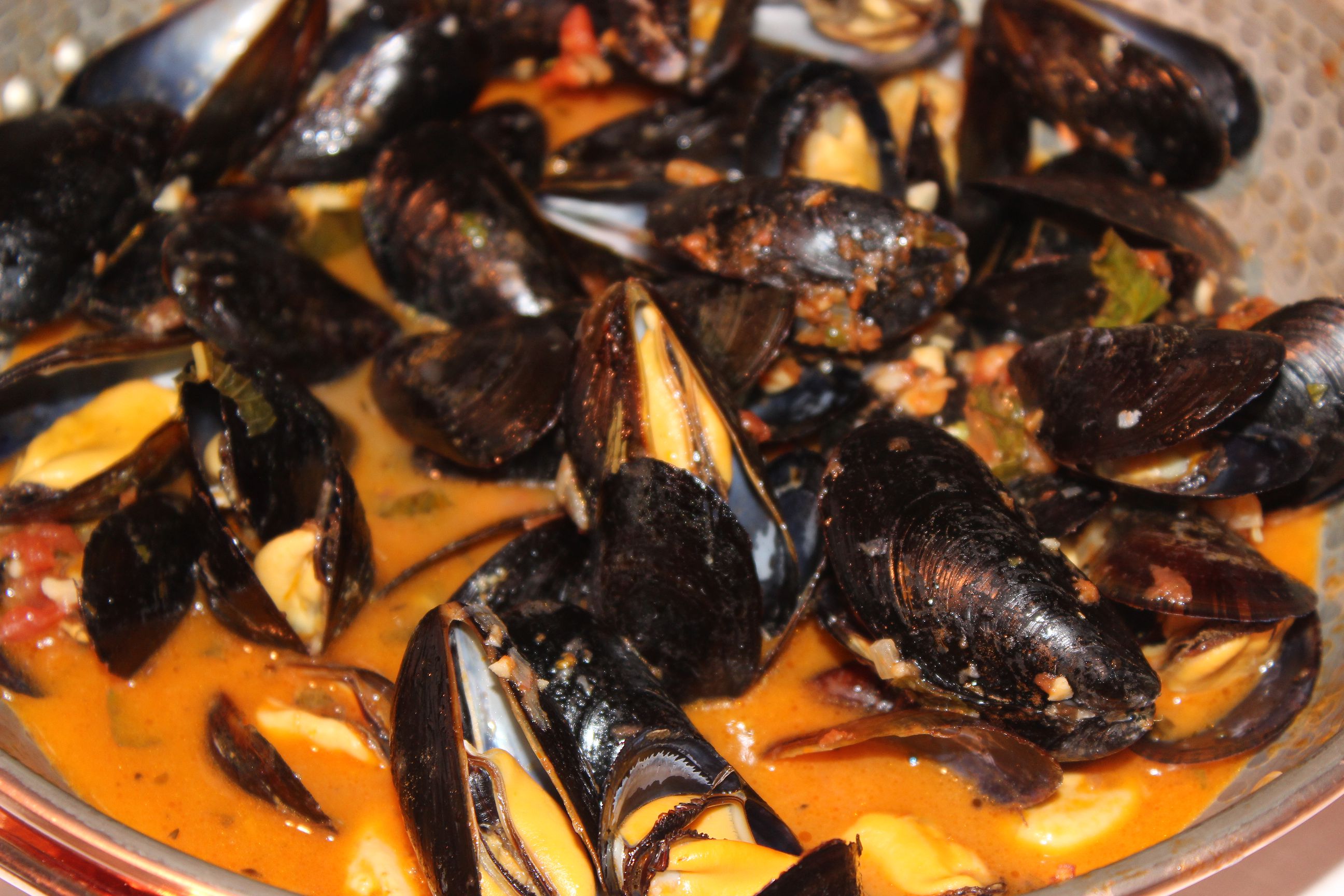 Pappardella: "Porcini Ravioli"

The Meatball Shop: "Beef Meatballs with Classic Tomato Sauce"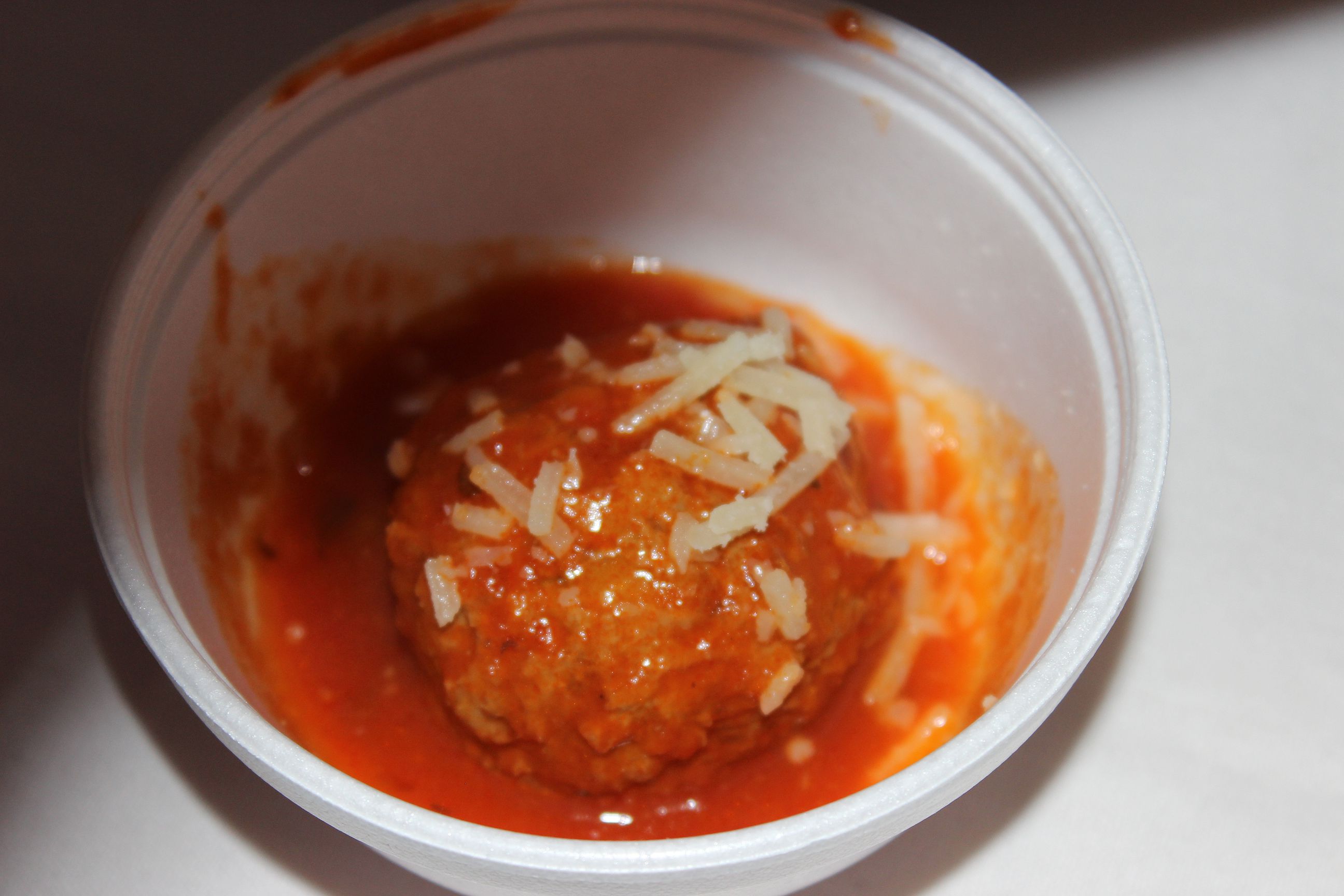 Greenmarket: "Grilled Turkey Sausage with Spring Vegetable Slaw"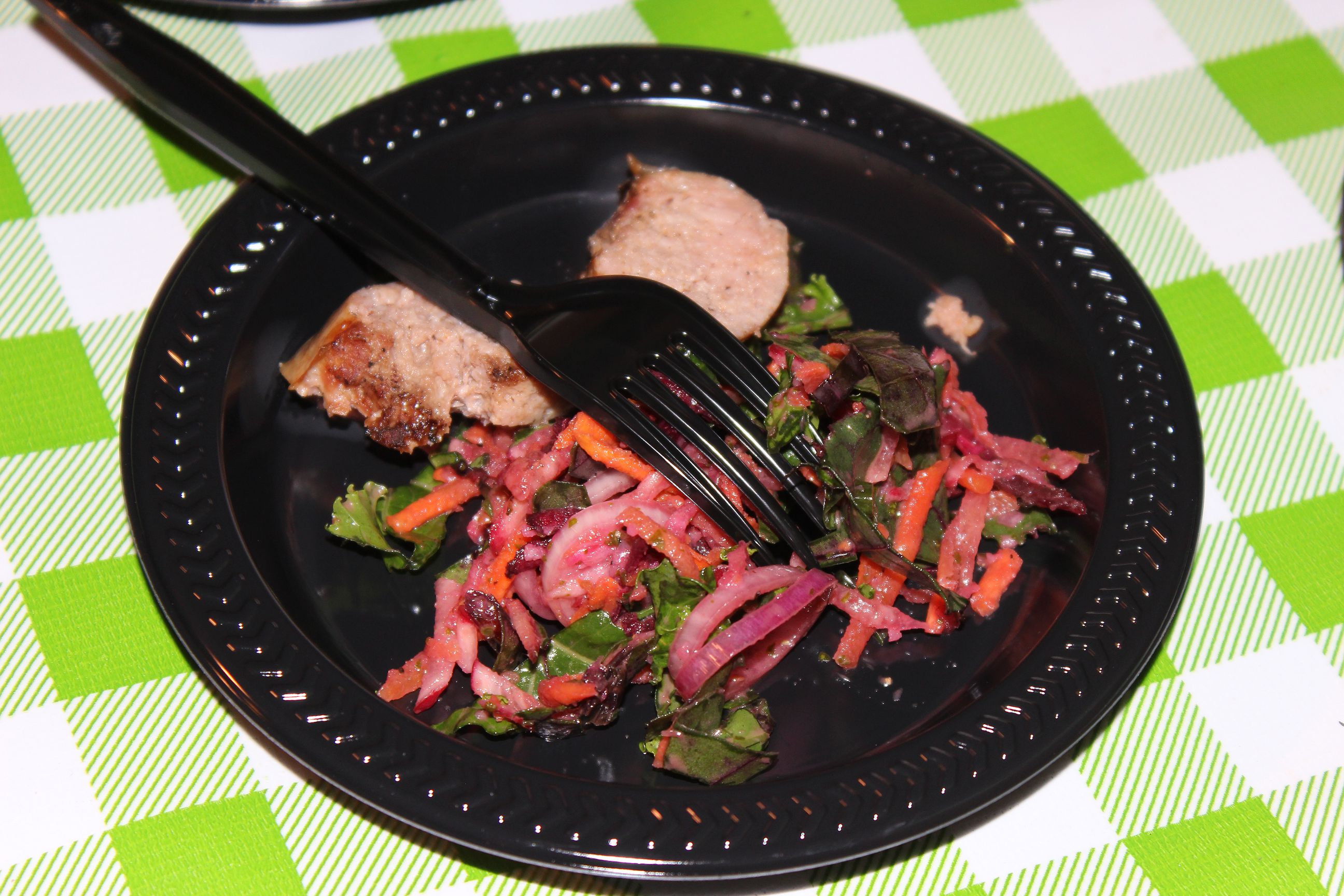 La Maison Maille: "Sauternes Mustard on Tap"
Communal Oven & Earth: "Avocado Tartare"
Sarabeth's: "Shrimp-n-Grits"
Haru: "Guinea Pepper Ceviche"
Isabella's: "Chicken-Halloumi Kebab"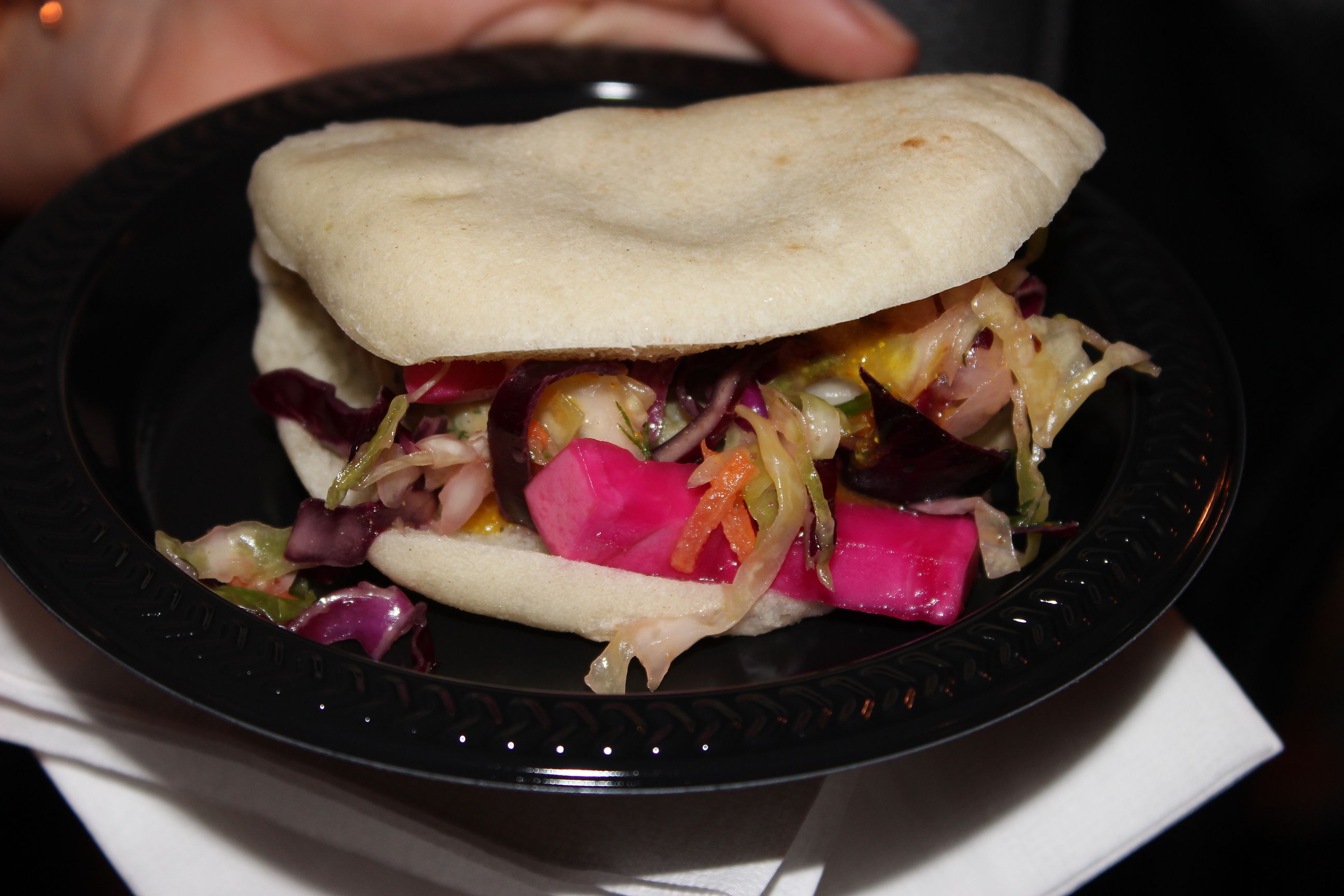 Tolani: "Vegetarian Meatballs"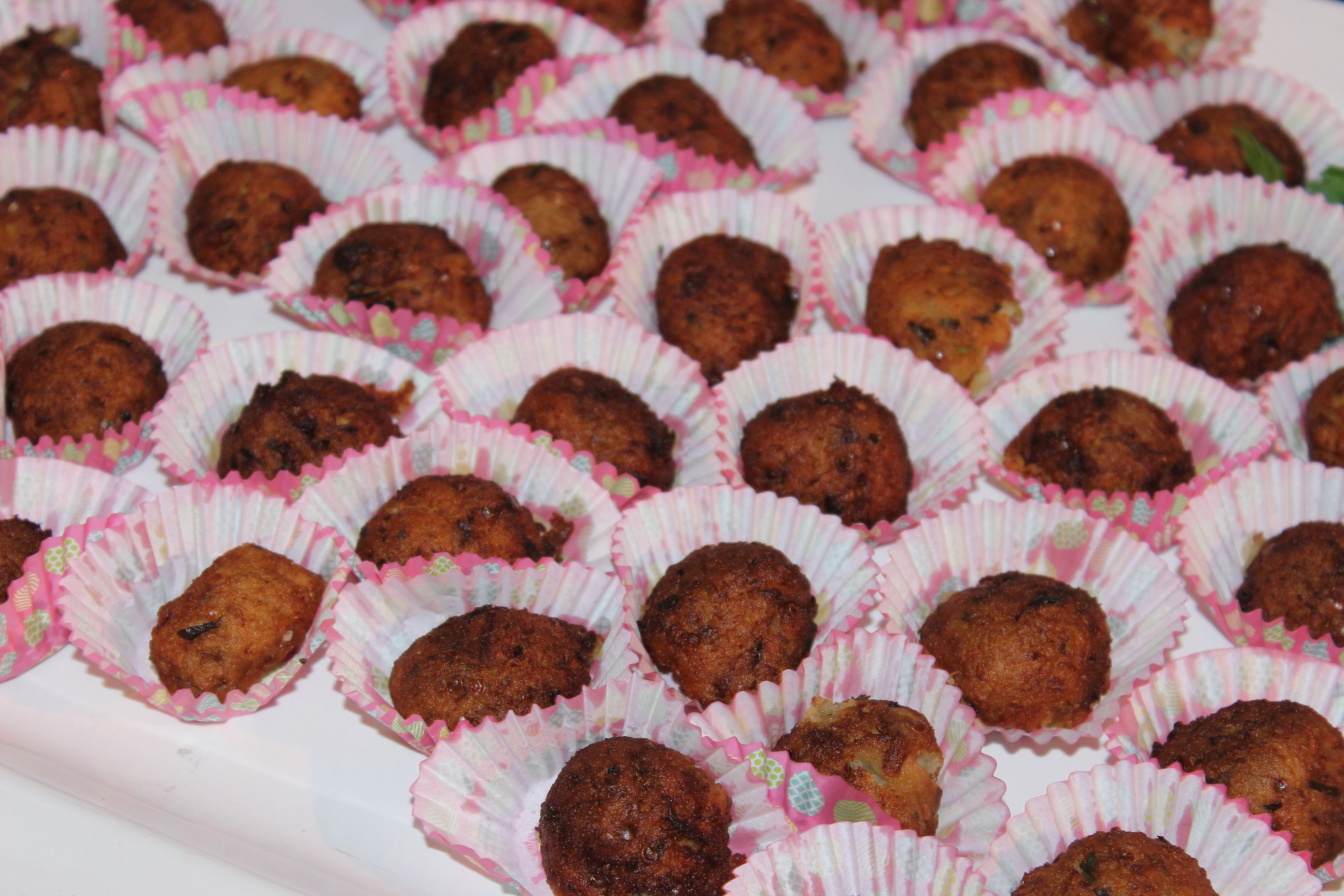 Saffron Indian Cuisine: "Samosas & Chicken Tikka Masala" & "Saffron-flavored Basmati Rice"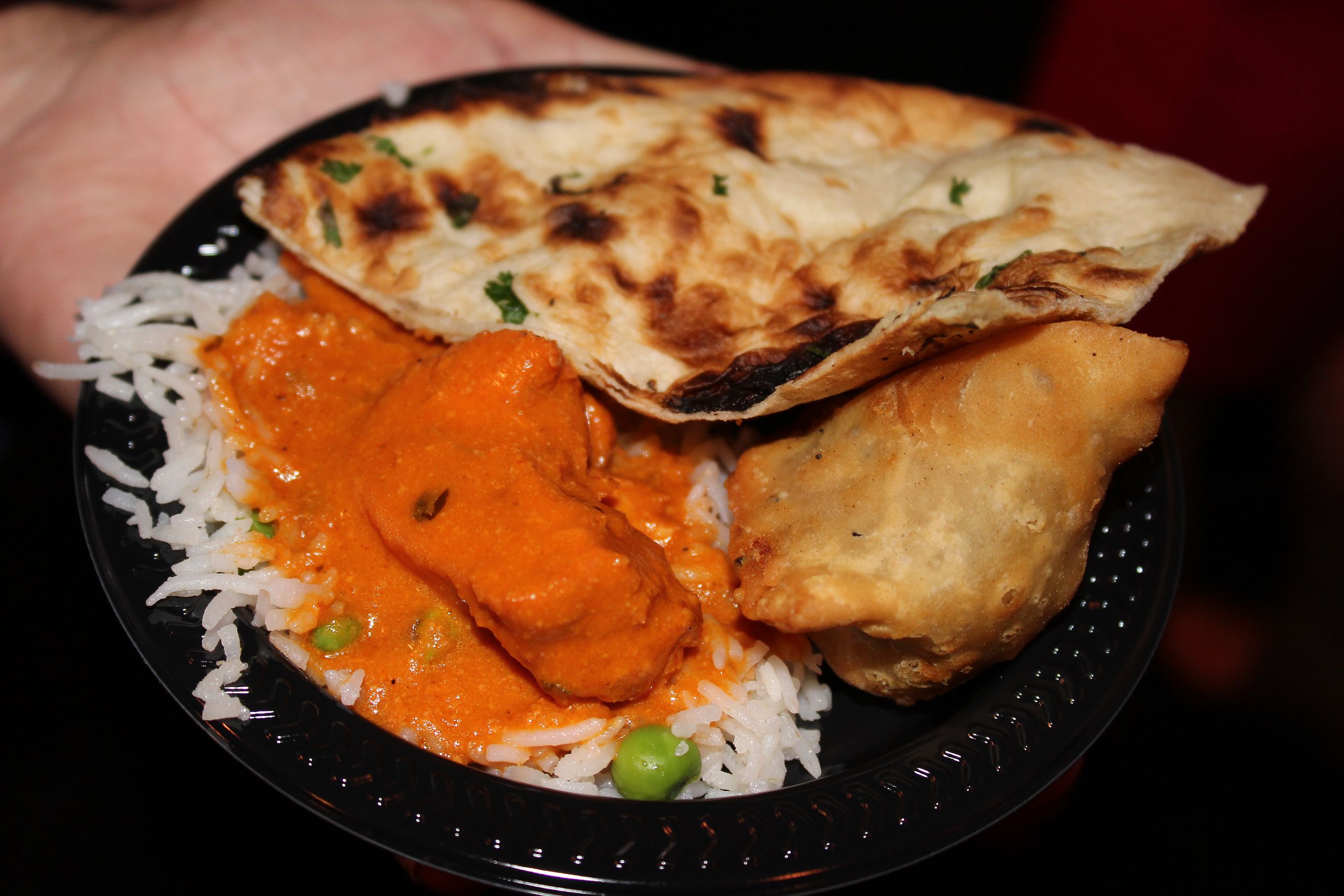 Related Articles
Share
About Author
(1) Reader Comment