With the season in full swing, City Harvest quite literally transformed the Metropolitan Pavilion into a beachfront setting on Wednesday night. Celebrating 2015′s "Summer in the City," the nonprofit organization welcomed upwards of 45 New York City restaurants into one space for a festive eating and drinking fueled fundraiser. The group works tirelessly to serve more than one million hungry New Yorkers each year, and with more than 750 philanthropic attendees on hand, this year's grandiose affair would garner more than $300,000 in total throughout another incredible evening.
The sprawling space was adorned with all of summertime's notable accoutrements so that the atmosphere genuinely felt like that of an authentic seaside town. Comfortable lounge chairs and couches sat underneath yellow umbrellas as guests sampled an array of different rose wines and grabbed savory dishes from The Beatrice Inn, La Esquina and Burger & Lobster in the VIP area. Meanwhile out on the main floor, boardwalk-style fencing segregated 'The Pier' from the main standing room space, where City Harvest Culinary Chair and The Stanton Social Chef, Chris Santos was doling out delectable "Cobb Salad Bites" and "Tune Poke Wonton Tacos" as DJ Hesta Prynn swooned the large crowd, spinning music as a backdrop to the evening.
Images of massive seagulls shined upon the space's far walls, where strands of lights were decoratively arranged in the vein of a night time beach party- though in lieu of bathing suits, guests were all dressed to the nines. Fortunately with such a preponderance of food encompassing just about every style of cuisine, there was no shortage of options for the hungry audience. Seafood lovers were undoubtedly delighted by Bodega Negra's fresh "Yellowtail Ceviche" topped with a sweet ginger coconut sauce and Annisa's oustanding "Salmon Crudo with Green Goddess," two particularly stand out dishes in our first trip around the space. We also indulged in ramen offerings from mokbar and Jin Ramen- cold and hot varieties respectfully- which we somehow managed to keep from splashing on our wardrobe.
Though the evening's chefs were certainly the event's drawing card, grabbing expertly crafted cocktails from some of the city's finest Mixologists only served to enhance an already mouthwatering affair. From Momofuku's strongly prepared "Bonji Old Fashioned" to BKB's downright delicious "Paper Ships," served neat with Hennessy infused with Chamomile, some of the drinks managed to be just as notable as the dishes themselves.  Ice cold bottles of Amstel Light would also come in handy when washing down some of the heartier fare from the likes of Michael Jordan's The Steak House NYC ("Sliced Strip Steak with Black Truffle Creamed Spinach"), Benchmark (a sizable "Cherry Wood Smoked Baby Backed Rib") and Javelina ("Carnitas Taco"). But we'd be remiss if we failed to mention Emily's refreshing and tasty "Carrot Soup" with pieces of pepperoni and Dinosaur Bar-B-Que's perpetually consistent "Pulled Pork Sliders," two exceptional dishes from served by some of our favorite frequent event participants.
Of the many dishes that we sampled, dishes from Pies 'n' Thighs and The Sea Grill managed to be most memorable. First, the small in stature but wildly flavorful "Mini Chicken Biscuit" was two bites of straight comfort food delight. Drizzled with honey butter and a touch of hot sauce for contrast, the fried white meat cutlet was sandwiched between halves of a creamy and rich buttermilk biscuit, yielding an intense range of different flavors. The Sea Grill meanwhile, served up an eclectic combination with a thick pepper tapenade atop a "Scallop and Shrimp Sausage." The toasted brioche bun enveloping the many elements could barely contain the hearty juxtaposition of distinctive ingredients held within its contents as the link would explode with juice with each passing bite.
Though folks seemed to really enjoy some of the intricately prepared desserts from Ample Hills Creamery and bites from Roni-Sue Chocolates and Butter & Scotch, we had reached our fill long before musician Julian Velard and his band would take center stage. Spirits seemed to remain sky high for the rest of the crowd in attendance, continuing to parade around the space and picking at food until each restaurant had begun packing up their equipment for the night. Another exquisite affair now in their rear view, City Harvest once again proved with "Summer in the City" that sometimes sticking around in New York City is just as satisfying as heading out to a beach town – especially with this collection of chefs volunteering to serve the masses.
- Jane Van Arsdale
Food Highlights from City Harvest's 'Summer in the City' 2015

Javelina: "Carnitas Taco"

Willow: "Snap Peas with Wild Boar Bacon, Sunchoke & Rhubarb"

Amali: "Harissa-Spiced Beet Tartare"

Bien Cuit: "Summer Squash Tartine with Chayote, Black Bean Puree"

Benchmark: "Cherry Wood Smoked Baby Backed Ribs, Spiced Pickled Watermelon"

Dos Caminos: "Guacamole with Tortilla Chips"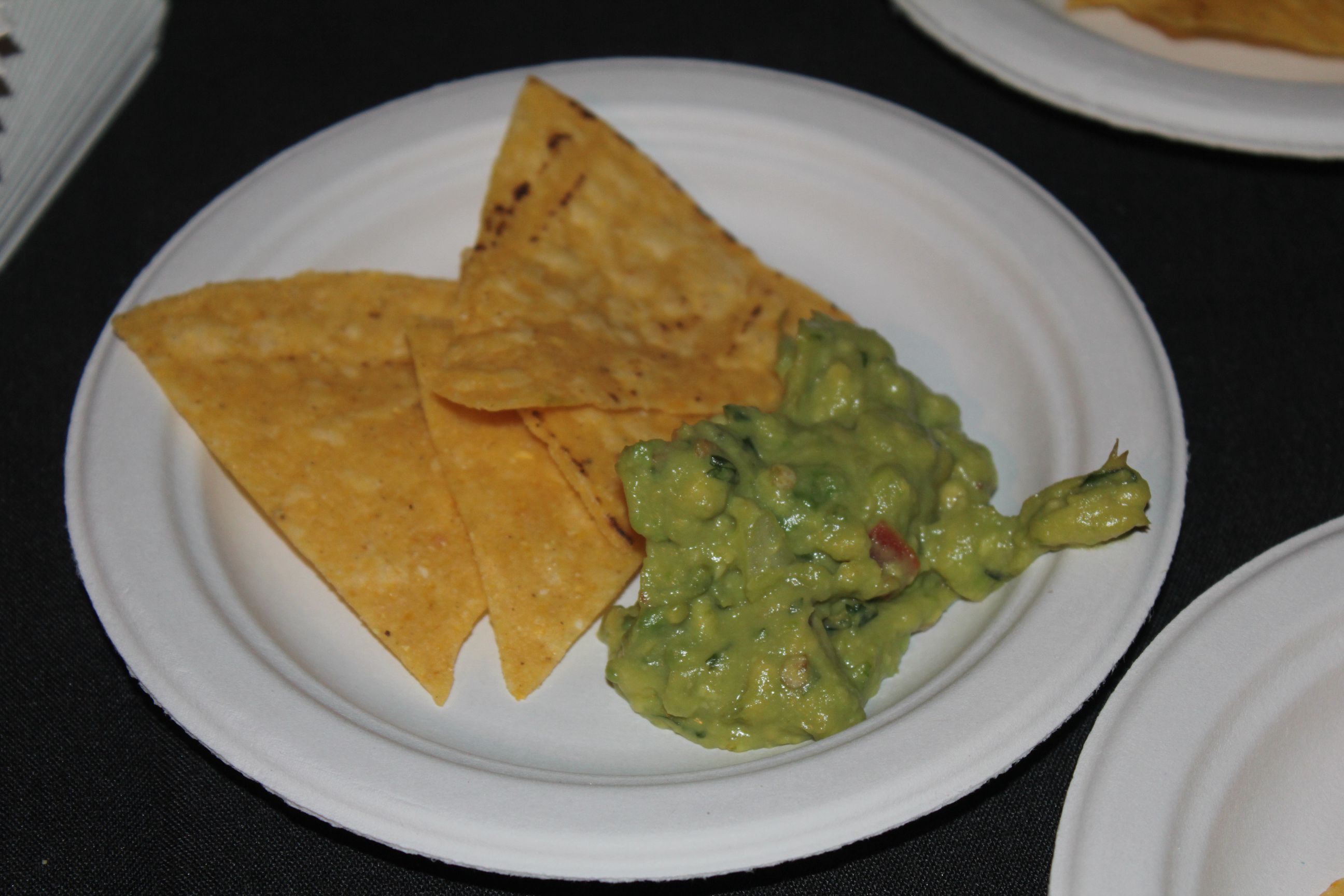 Dizzy's Club Coca-Cola: "Fried Green Tomatoes with Pepper Jelly"
Bodega Negra: "Yellowtail Ceviche with Ginger Coconut Sauce & Plantain Chips"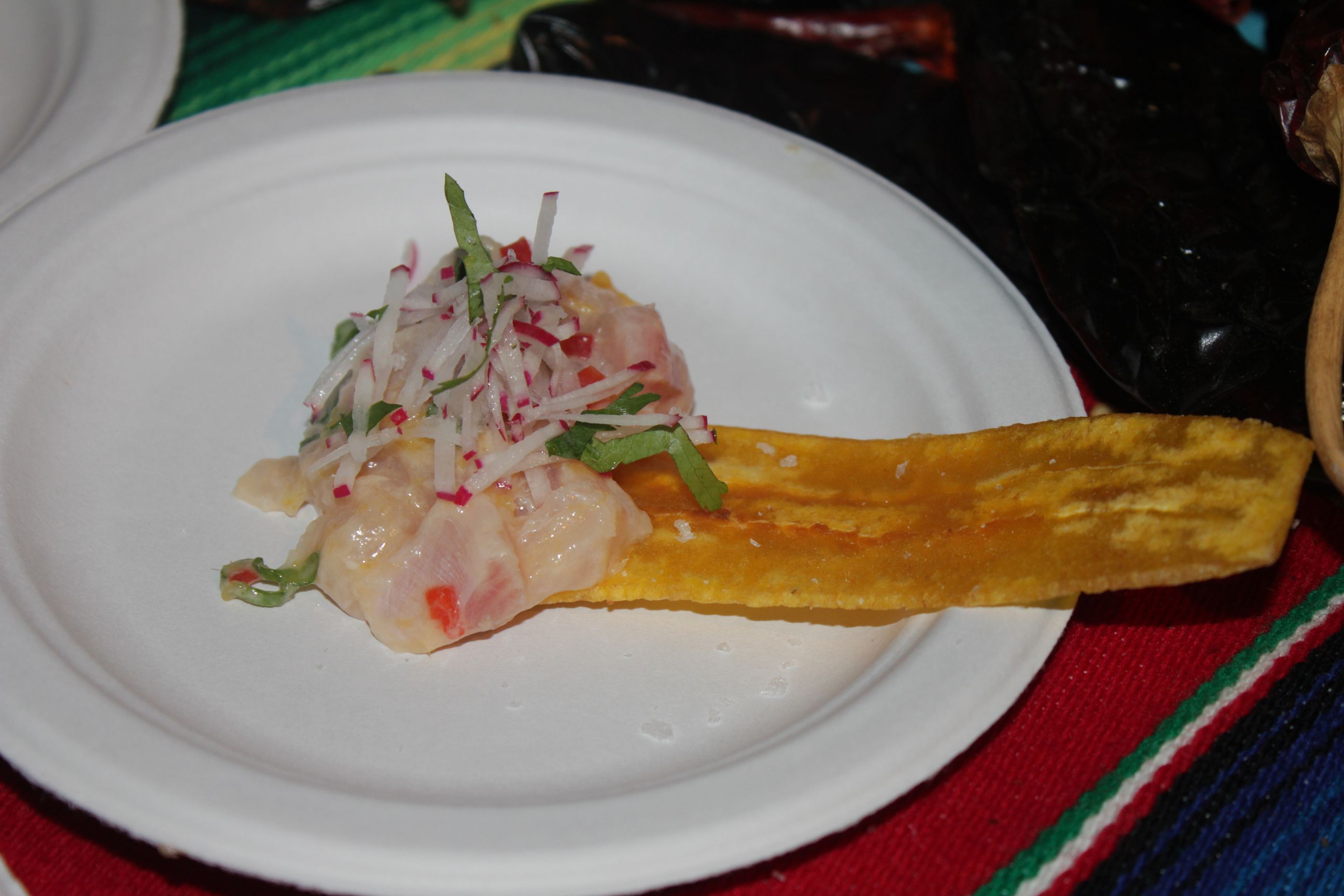 In Vino: "Fresh Apricots with House-Cured Duck Prosciutto"

Momofuku: "Bonji Old Fashioned"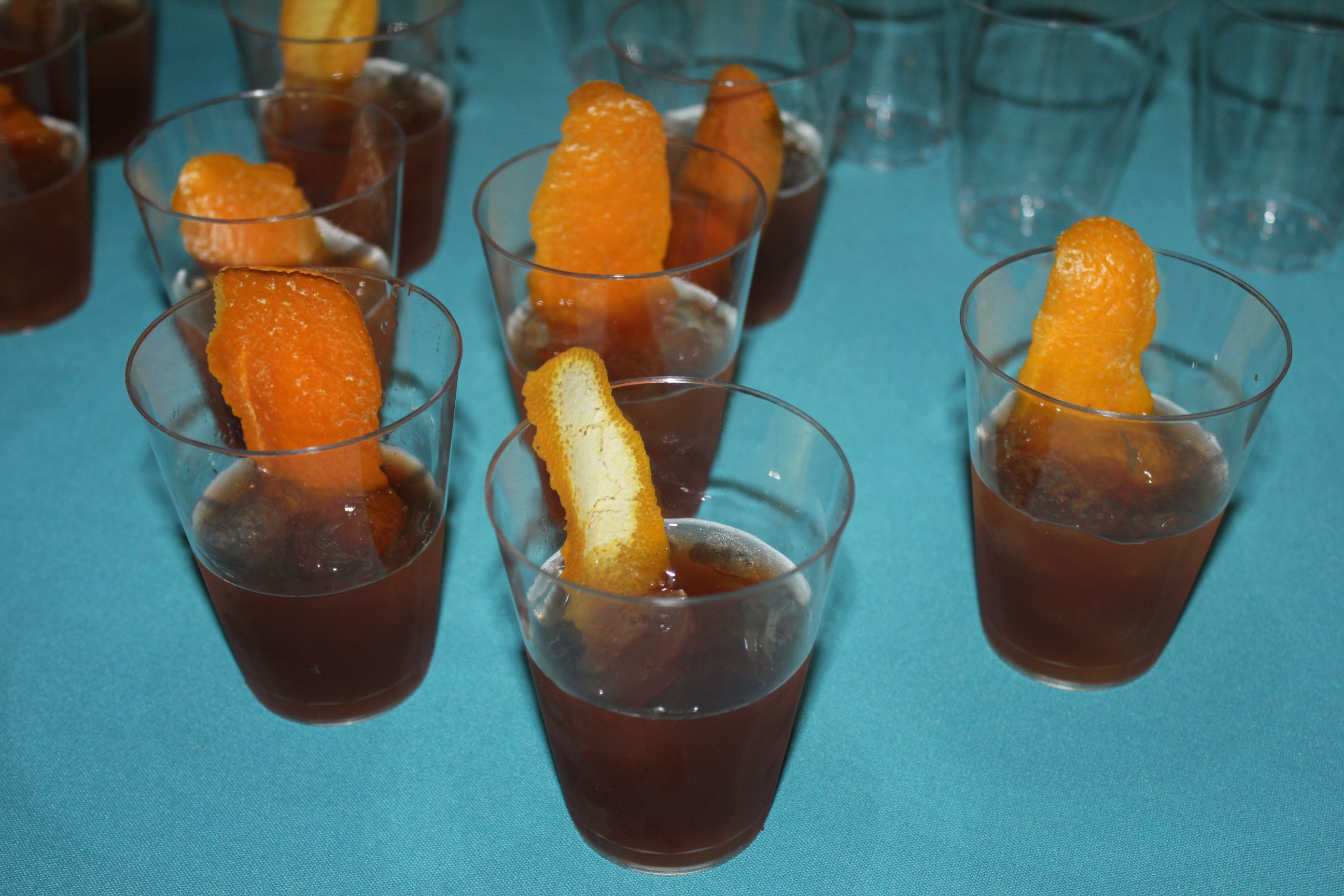 The Sea Grill: "Scallop and Shrimp Sausage with Peppers and Toasted Brioche"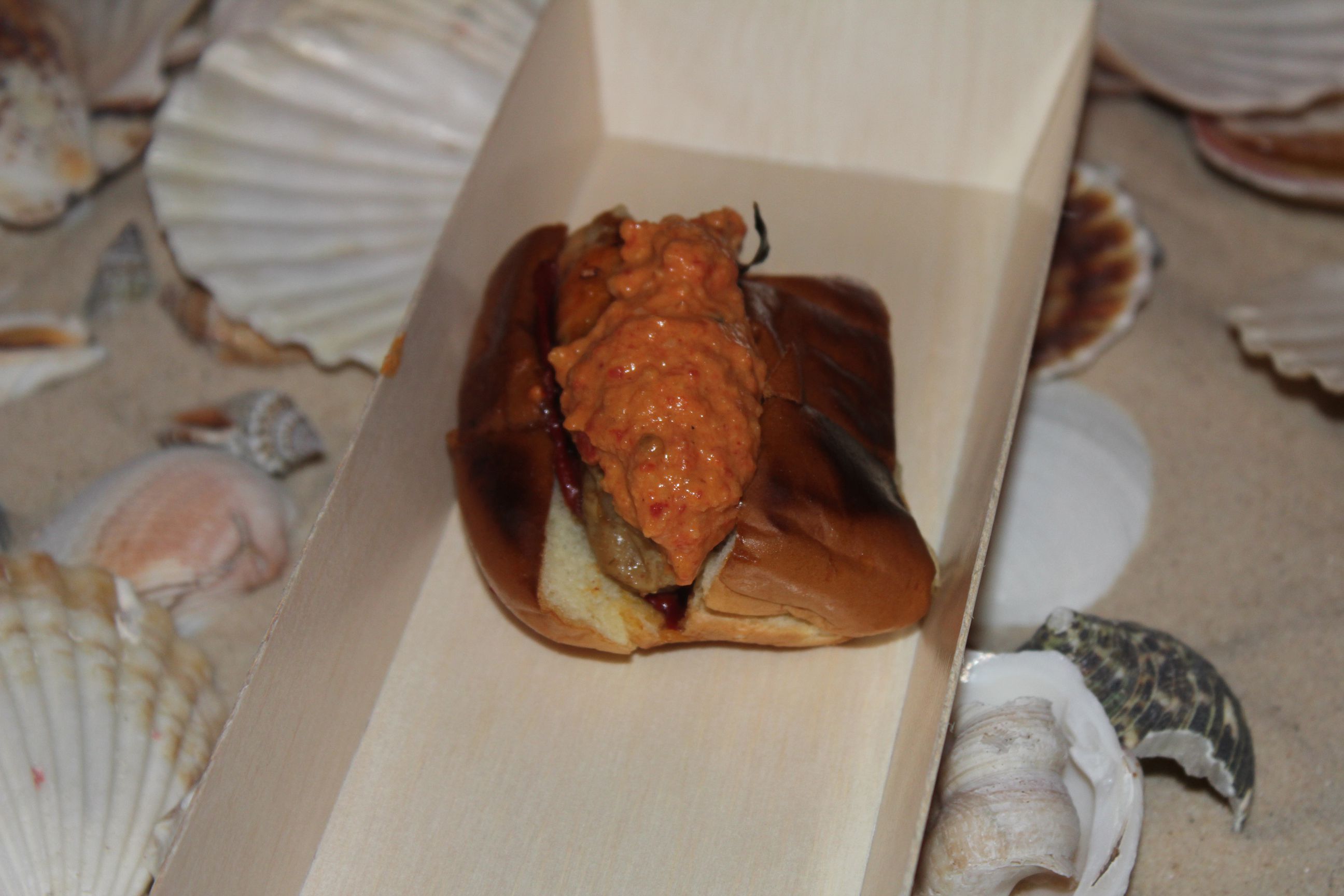 The Camlin: "Deviled Eggs with Jalapeno and Chicharrones"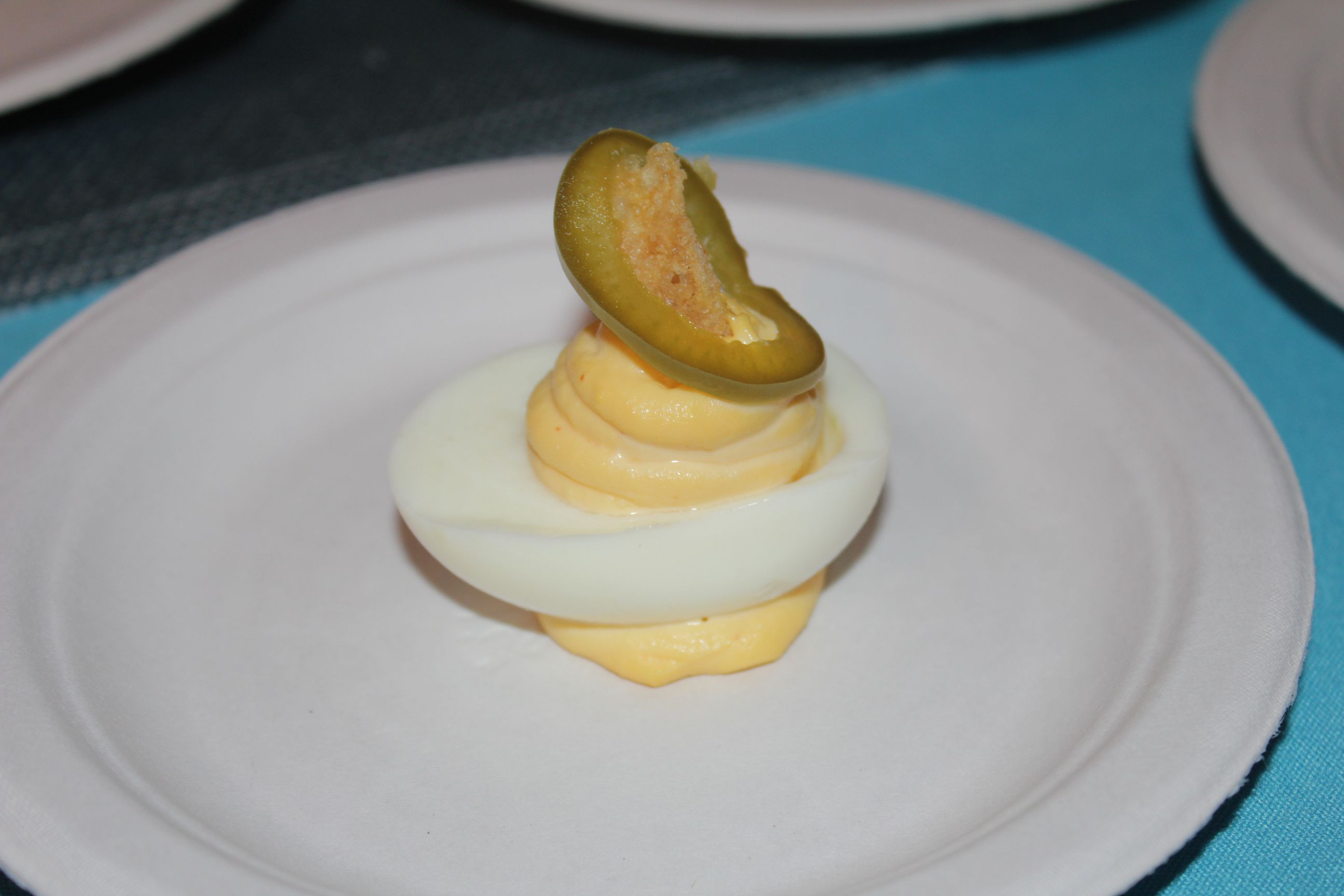 L'Apicio: "Confit of Pancetta"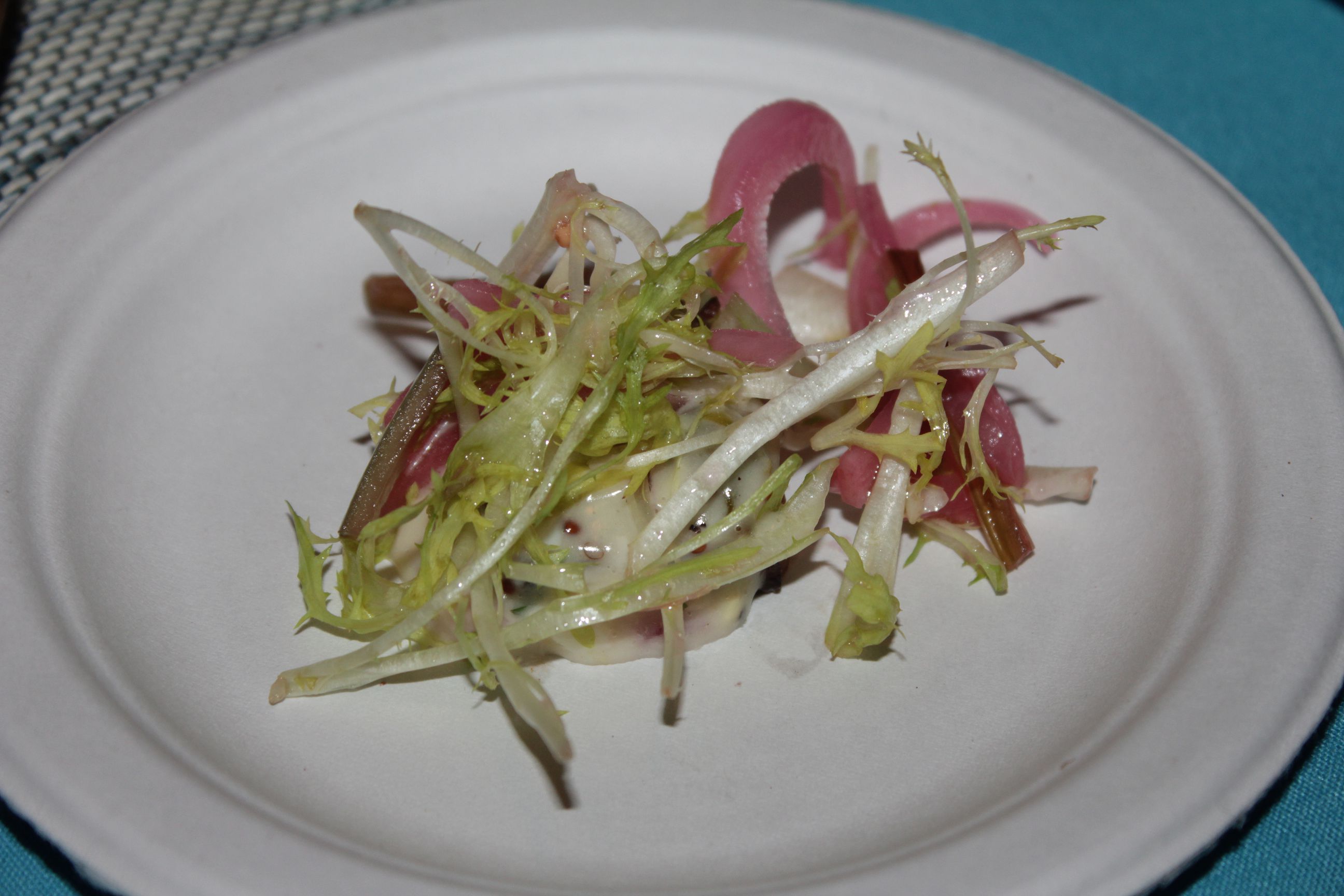 Txikito: "Huevo con Huevo- Soft Egg with Summer Vegetables with Crispy Shrimp"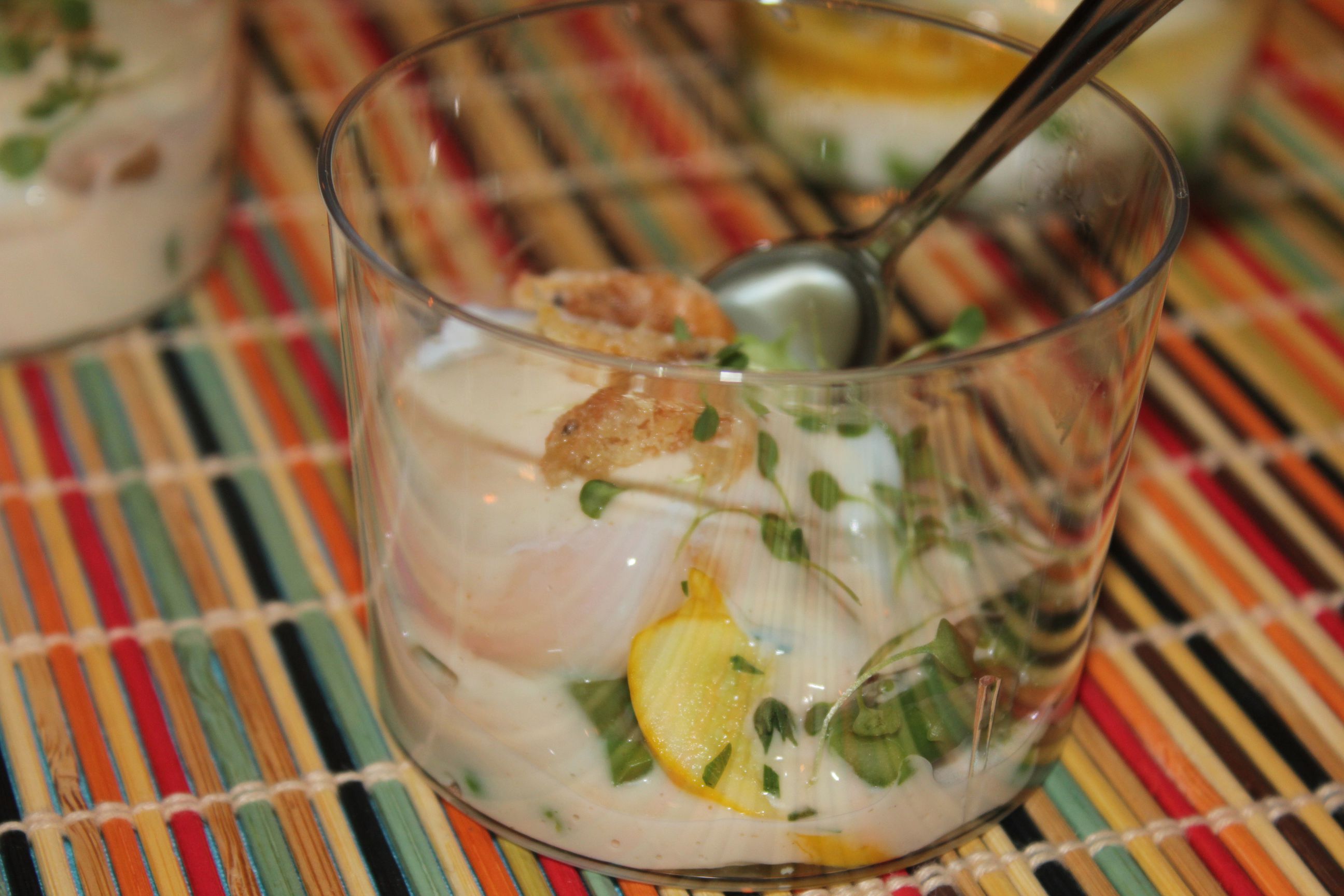 The Little Beet Table: "Crab Salad with Melon, Cucumber and Basil"
Jin Ramen: "Miso Ramen"
Pies 'n' Thighs: "Mini Chicken Biscuit"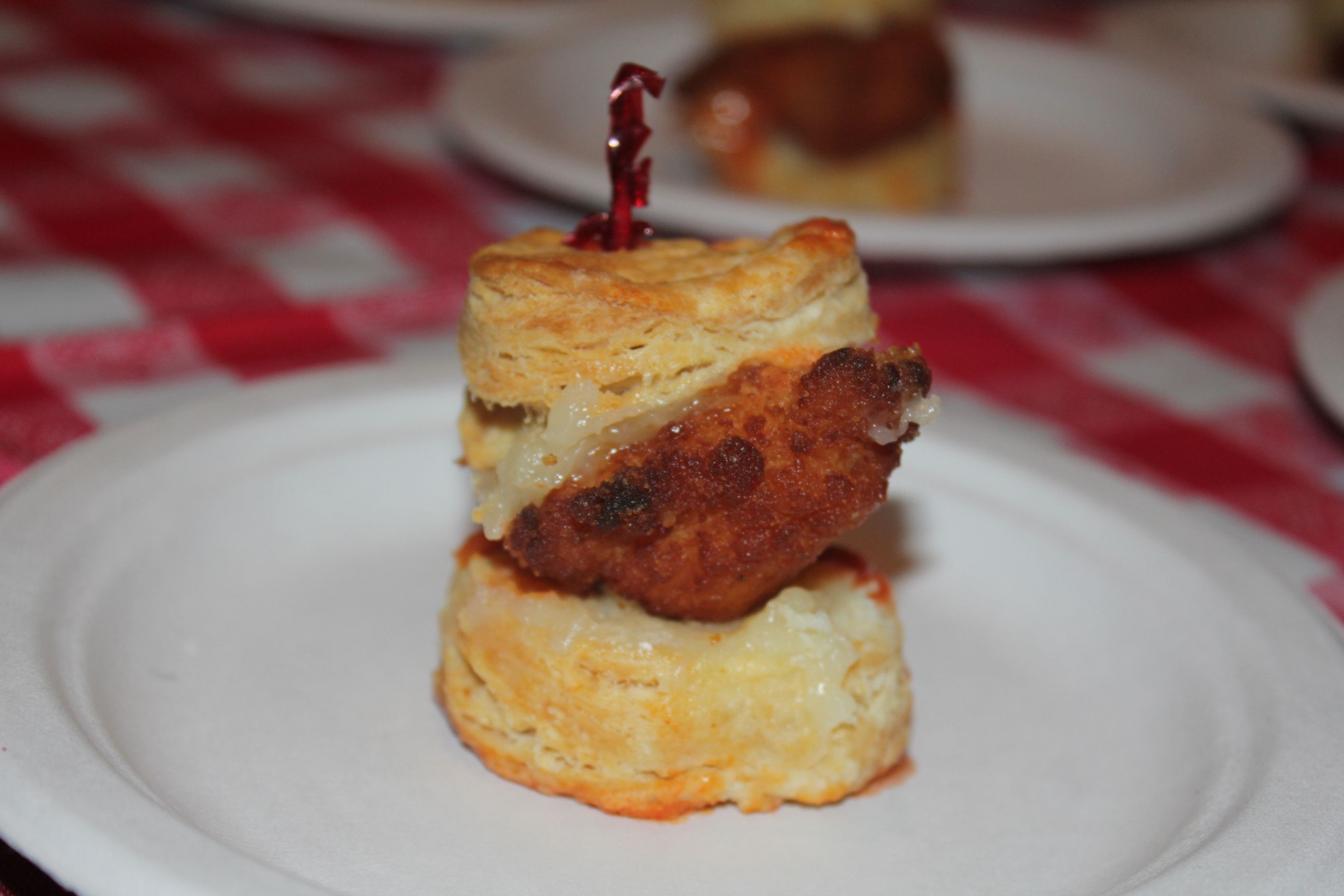 Hecho en Dumbo: "Holy Leaf Wrapped in Queso Oaxaca"
Emily: "Carrot Soup with Carrot Chips and Pepperoni"
W&T Seafood: "Oysters on the Half Shell"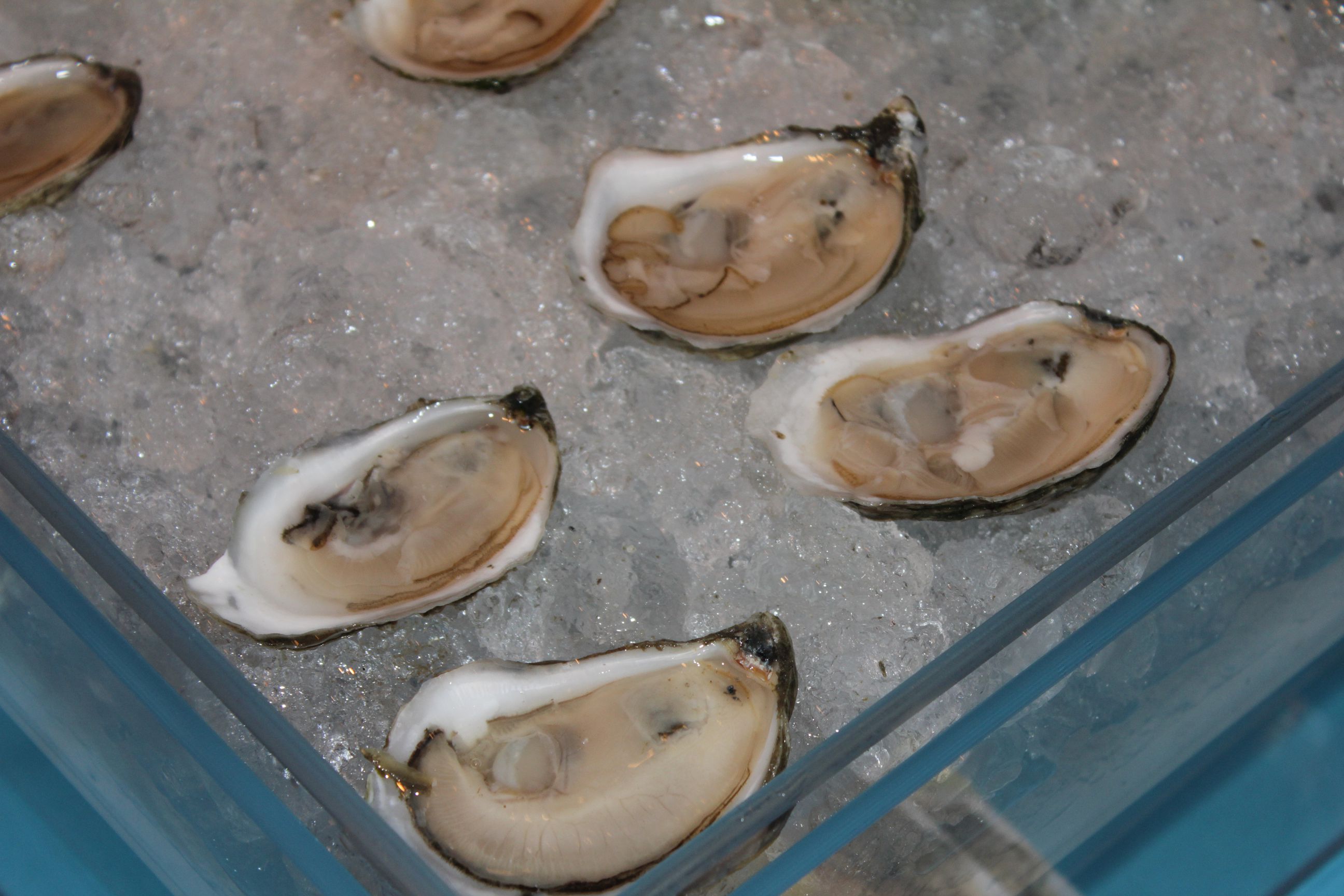 Dinosaur Bar-B-Que: "Pulled Pork Sliders"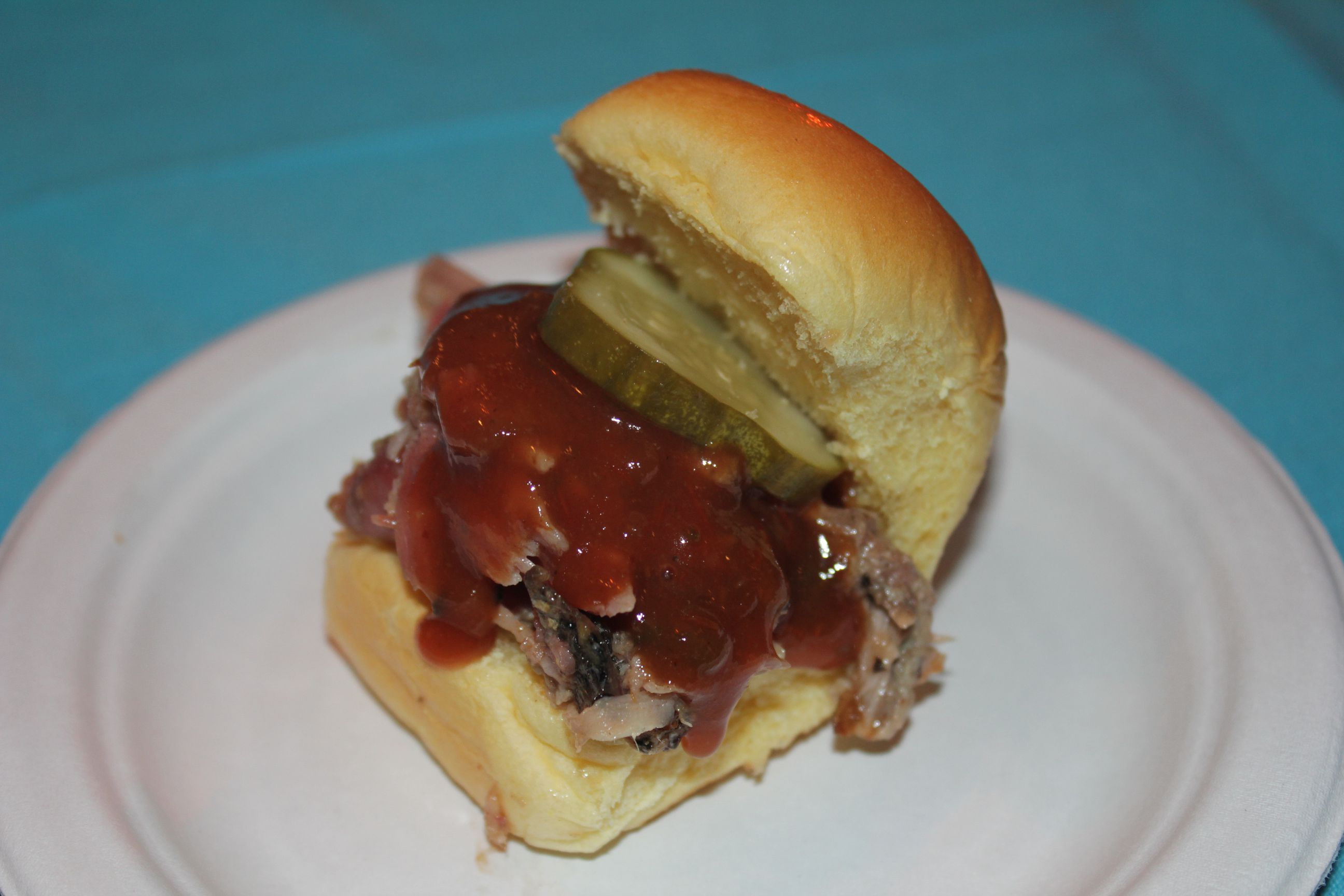 La Esquina: "Taco with Braised Duck Leg, Pipian Mole, Frisee, Black Truffle Vinaigrette & Manchego Cheese"

Burger & Lobster: "Mini Lobster Rolls"

The Beatrice Inn: "45-Day Dry Aged Sliders with D'affinois Cheese and Red Wine Caramelized Onions"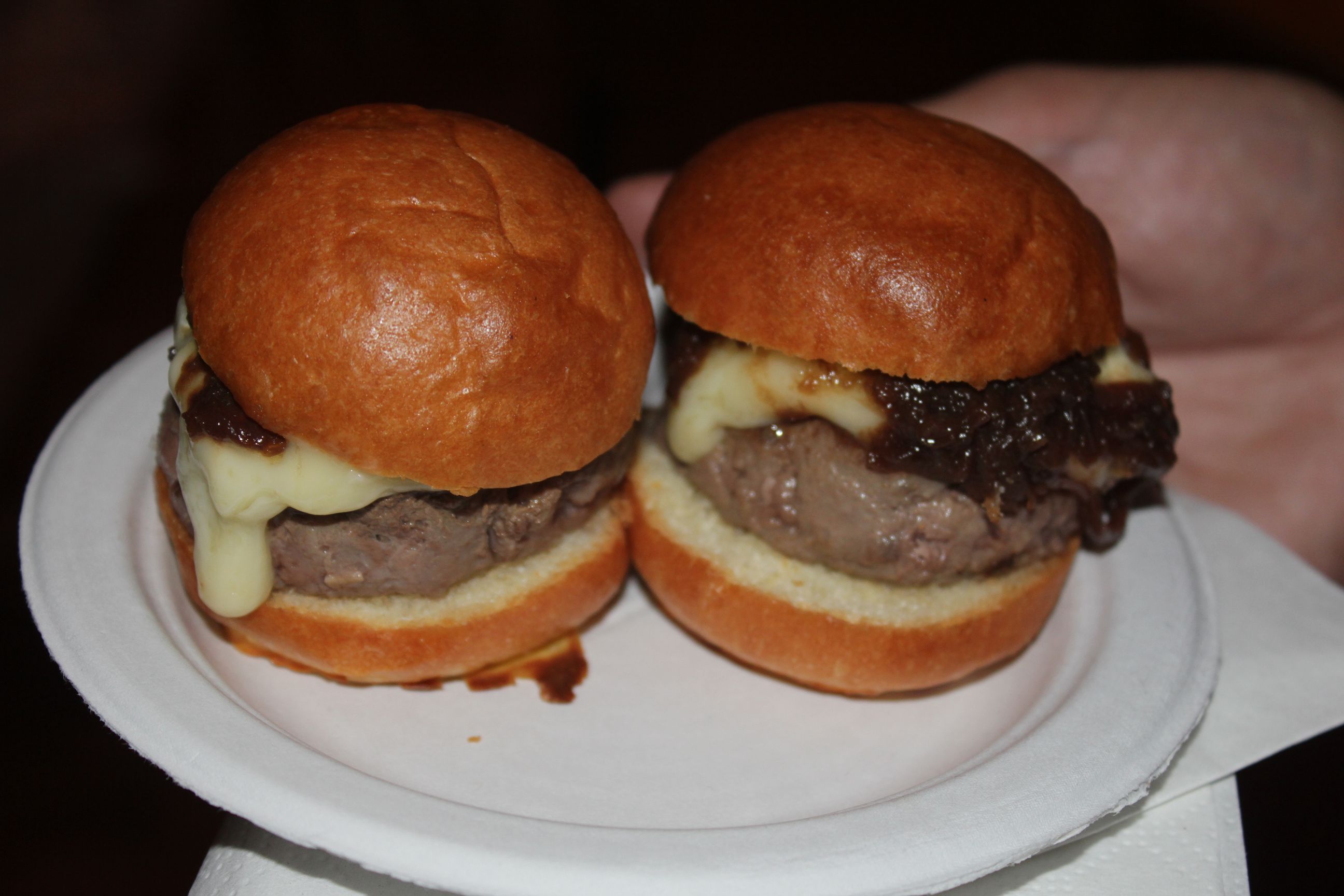 Tooker Alley: "Evening Falls – Gin, Maraschino, Pear Eau de Vie, Lemon, Honey, Lavender Bitters, Cinnamon"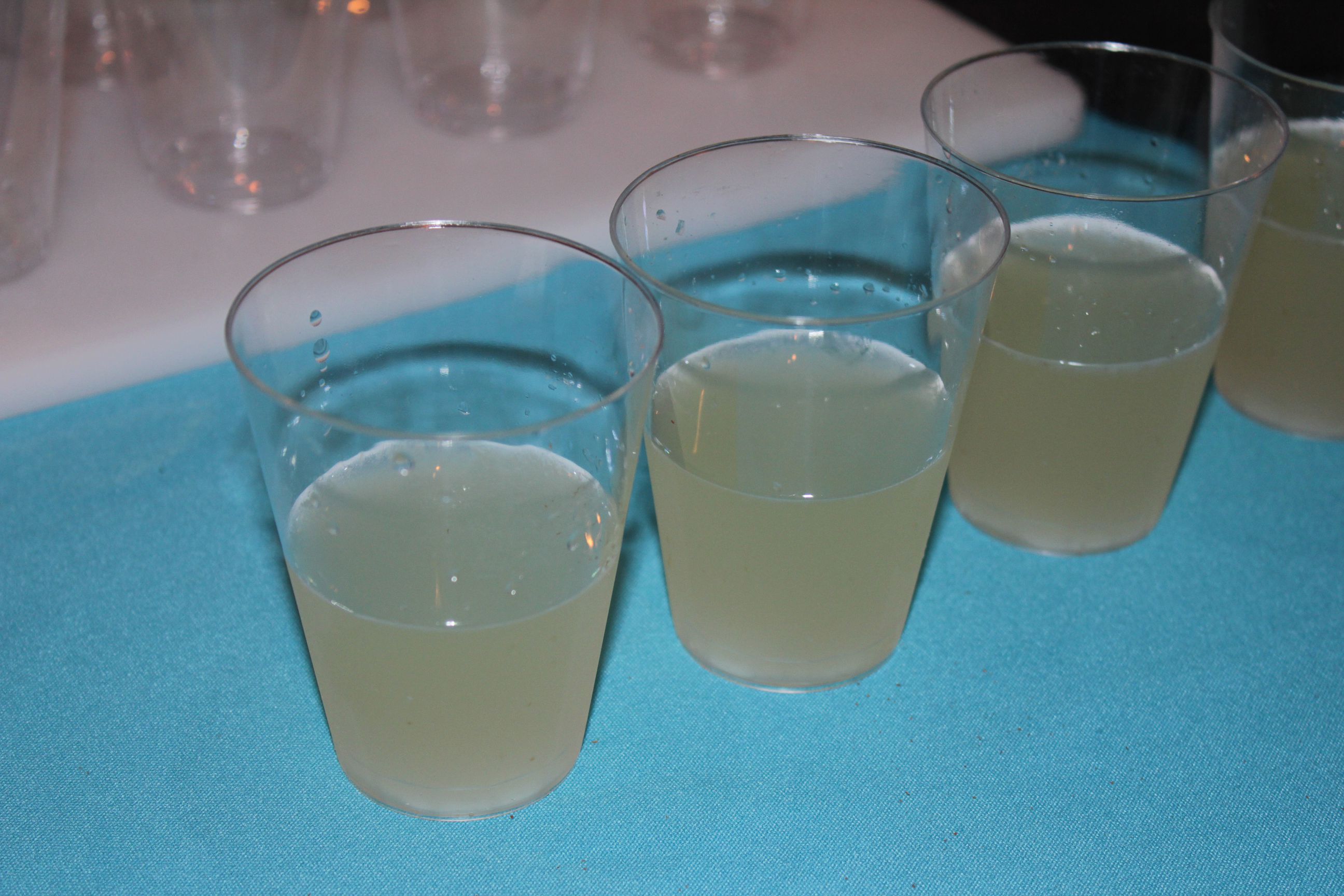 BKB: "Paper Ships – Chamomile-infused Hennessy, Amaro, Cointreau"
Barbounia: "Lamb Shawarma with House-Made Hummus, Amba and Salsa Verde"

Annisa: "Alaskan Sockeye – Salmon Crudo with Green Goddess"
Michael Jordan's The Steak House NYC: "Sliced Strip Steak with Black Truffle Creamed Spinach on a Toasted Crostini"

Sushisamba: "Yellowtail Tiradito with Jalapeno and Lemongrass"

mokbar: "Cold Ramen with Ramp Cucumber Kimchi, Garlic Chives and Kimchi-Apple Broth"
The Stanton Social: "Cobb Salad Bites" & "Tuna Poke Wonton Tacos"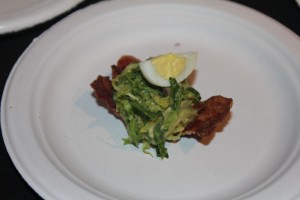 Roble: "Chicken Doro Wat with Crispy Onions and Smoked Berber Spice"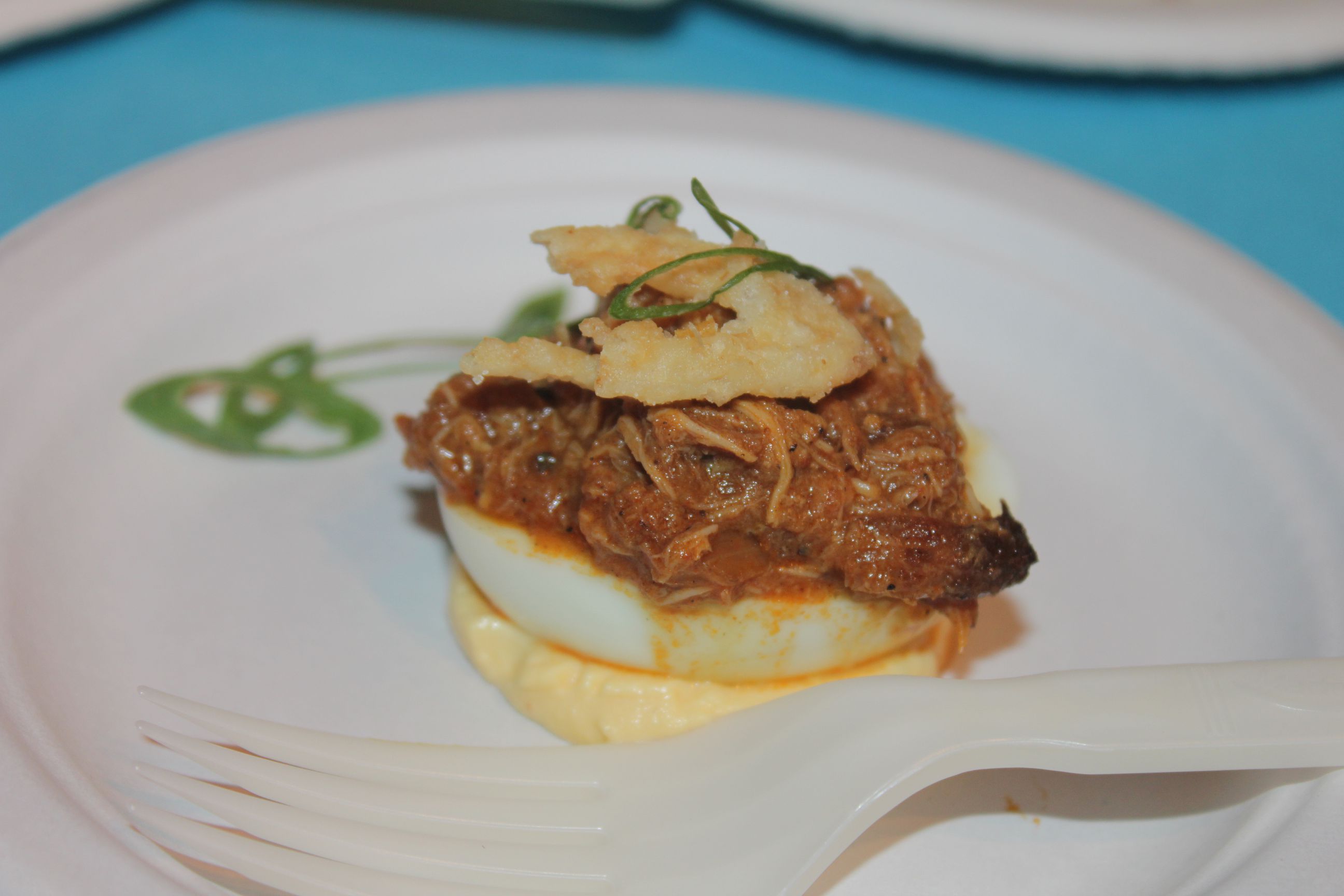 Ample Hills Creamery: "Snap Mallow Pop!"

Laurie & Sons: "Dark Chocolate Toffee with Maine Sea Salt"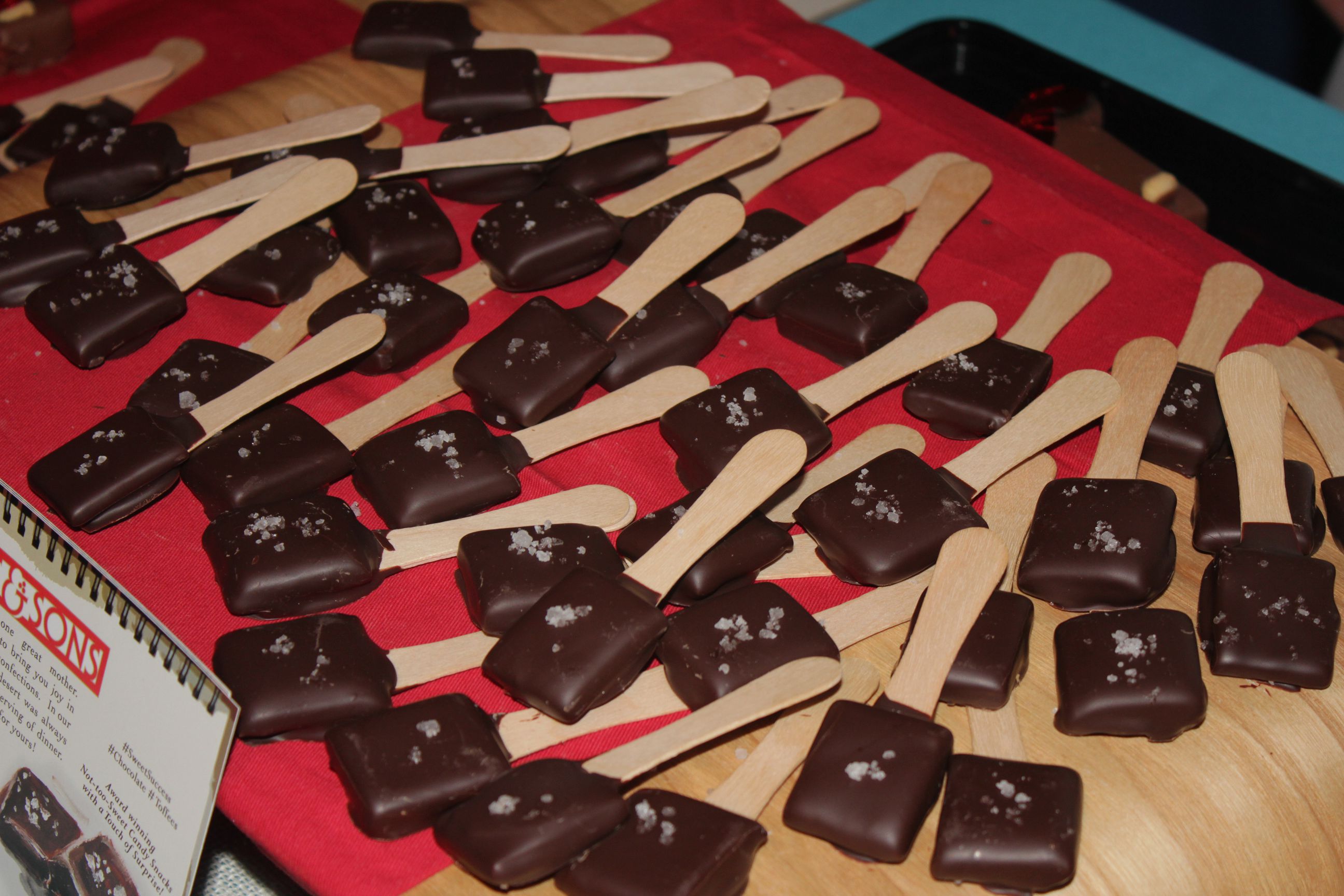 FP Patisserie: "Coconut Mango Verrines"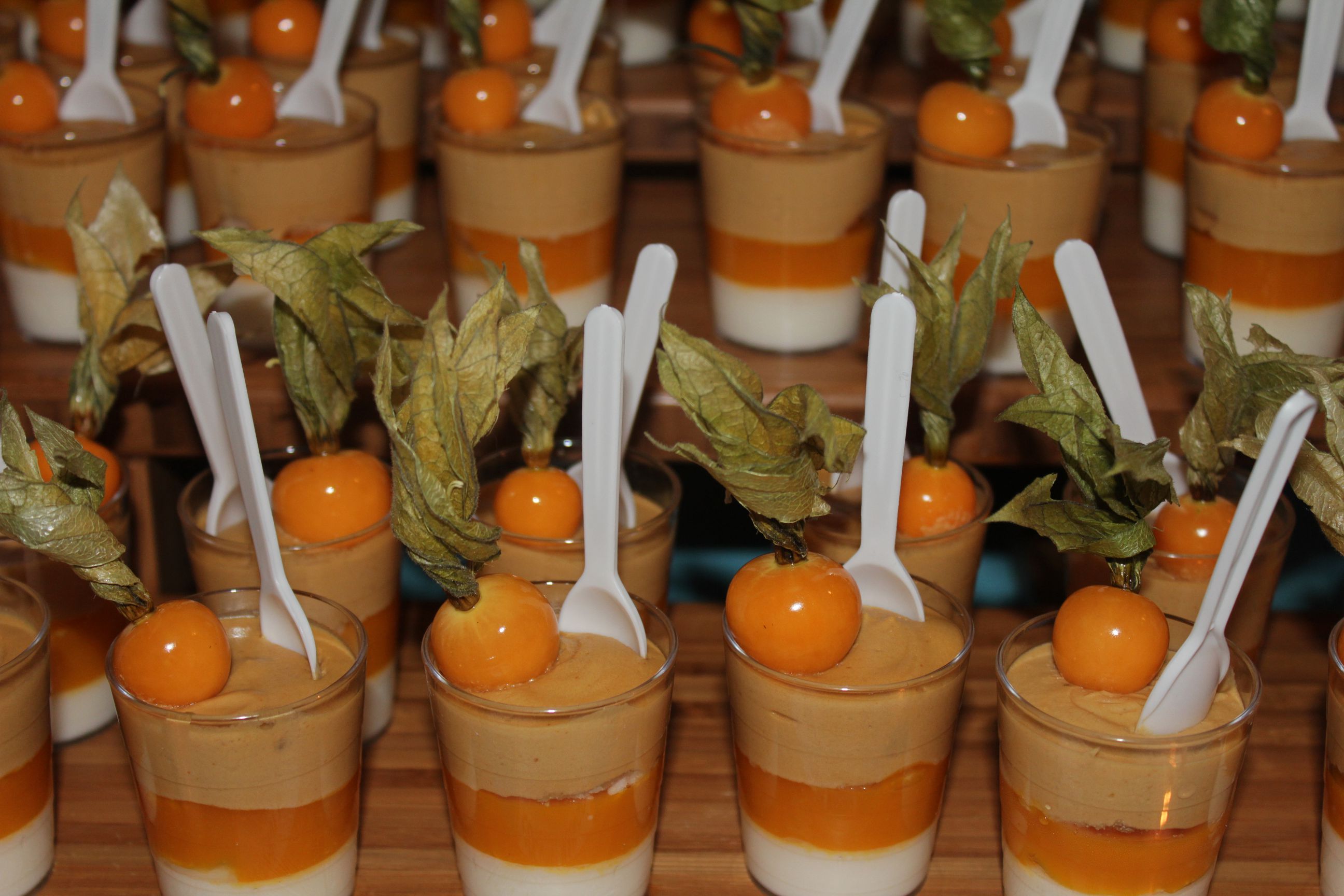 Butter & Scotch: "Mini Ramos, Gin Fizz Squares"
Oceana: "Blueberry Bread Pudding with Candied Ginger, Fresh Mint and Lemon"
Roni-Sue Chocolates: "Bacon and Caramel and Pretzel Nuggets and Chile Flakes and Peanuts"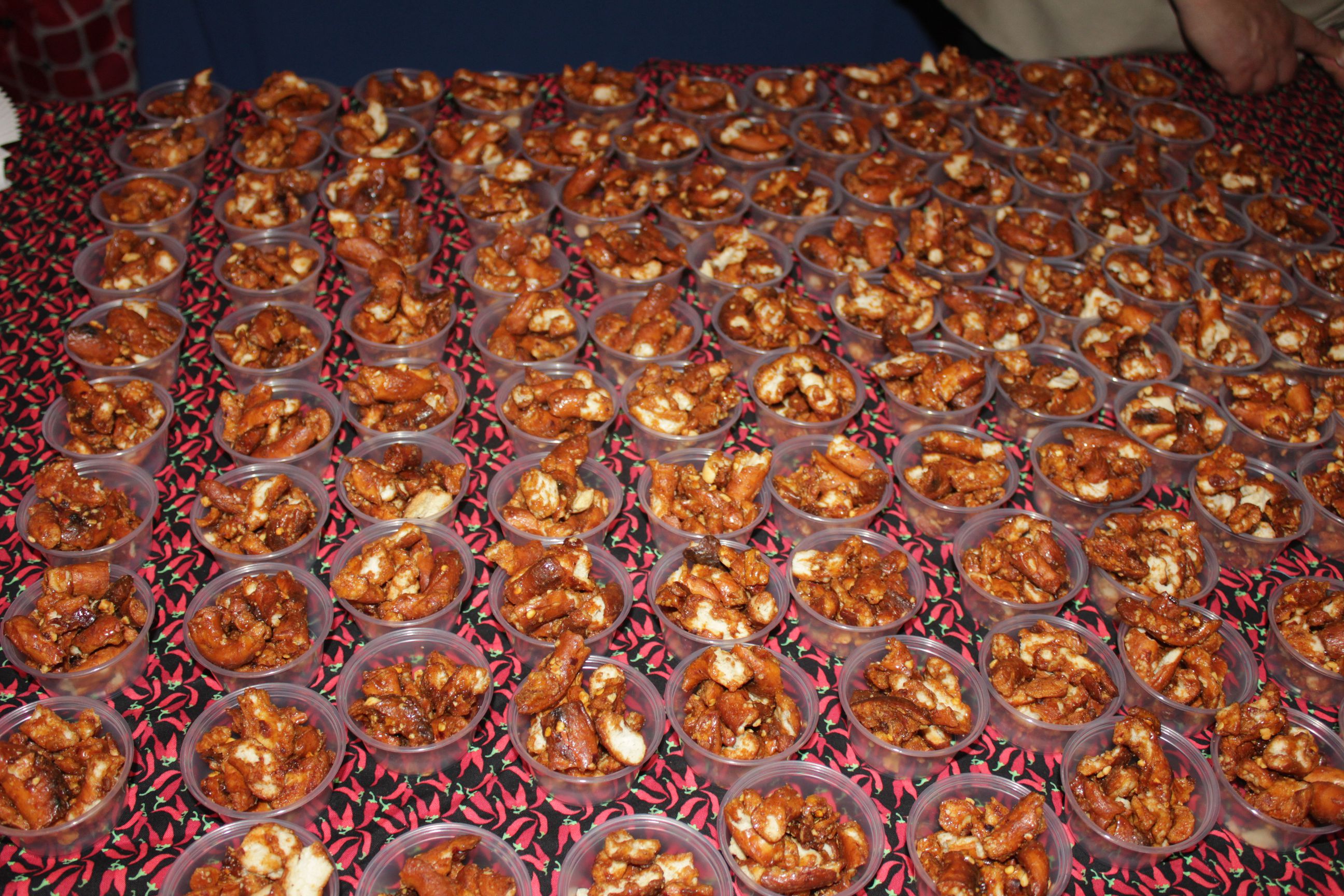 One Girl Cookies: "Mini Whoopie Pies"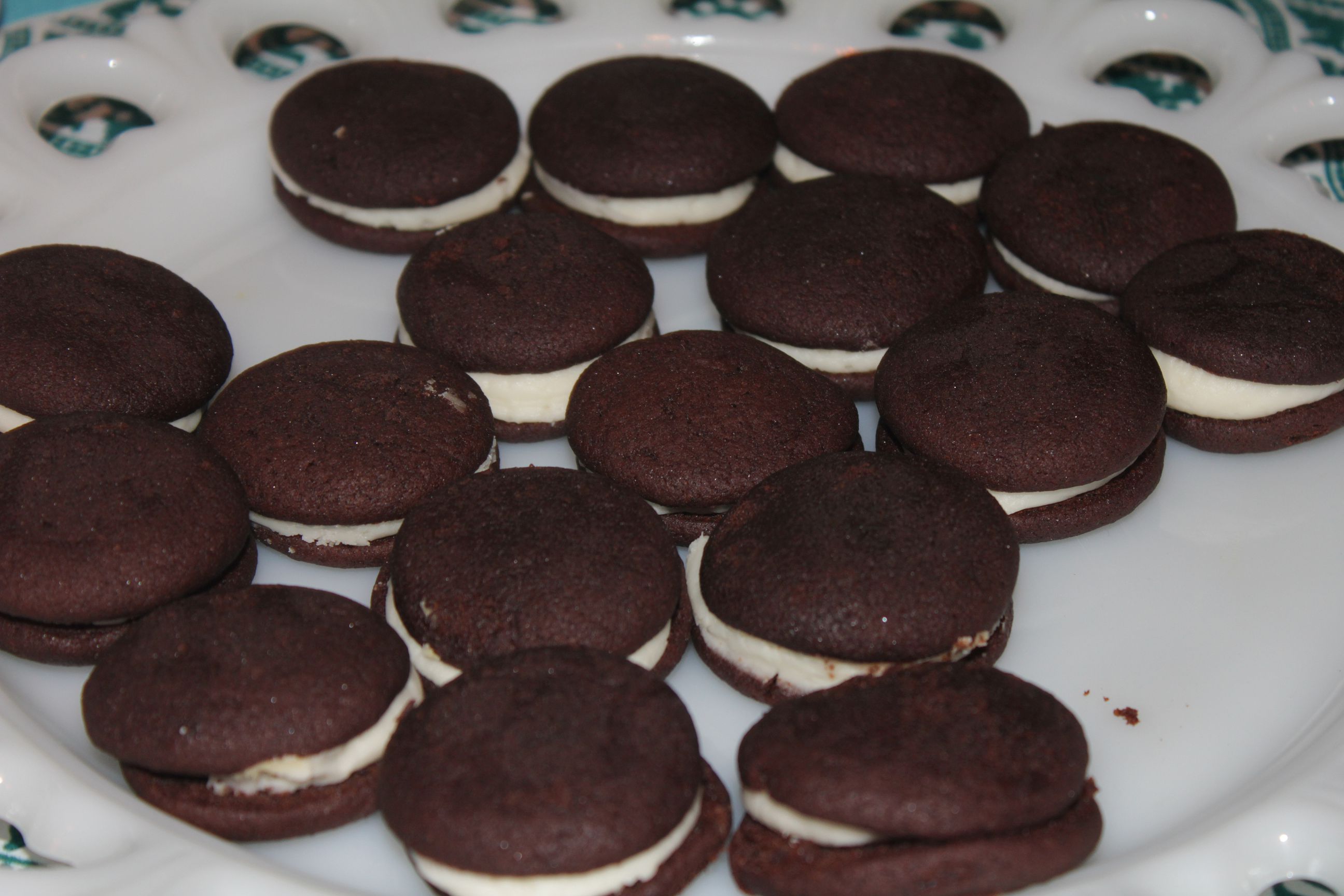 Related Articles
Share
About Author
(1) Reader Comment