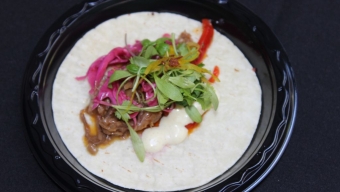 Whether strategically held on the Saturday before Cinco de Mayo or on the day of the biggest boxing bout in two decades, Thrillist sure did have some incredible timing in hosting their "Taco Knockout" on Saturday afternoon. Four hours of unlimited eats and drinks would await a few hundred fortunate guests during a sunshine filled day at the half indoor-half outdoor Tequila Park at the west side's Hudson Hotel. Nearly a dozen restaurants and vendors would unleash their inventive cooking on a crowd frenzied with anticipation as the outdoor space would quickly fill up with hungry eaters, each casting a vote for their favorite taco of the day. And after downing nearly all of them, we quickly learned that there's no right way to concoct a delicious taco.
Aside from a plastic chip with which to cast their votes, eventgoers were also offered two cocktails included in their ticket price, crafted by Tequila Park's talented mixologists. Be it "The Freshest Margarita" or the "Paloma Milagrosa," each was strongly made and refreshingly washed down some of the heaviest tacos of the day. As the space began to fill up, there was plenty of activity for attendees aside from racing around to each station and wolfing down taco after taco. Festive face painting and live Mariachi music proved particularly entertaining for guests looking to stay out of the powerful sun, while other folks really got involved in the spirit of the event by donning fake mustaches, Mexican luchador masks and sombreros, all of which served to make the rest of us insanely jealous.
With unlimited servings of Bud Light Lime bottles and cans of Downeast Cider House's "Original Cider" being handed out with each return to trip to one of three bar stations, it was time to begin tasting some of the entrants. Not surprisingly, it was some of the more unorthodox styles that immediately grabbed our interest. La Esquina's grilled "Mahi Mahi BLT Taco" seemed to be a bit polarizing with the crowd around us, but the fish-flavored combination of chipotle cured bacon, creamy aioli, pico de gallo and habanero peppers proved to be a nicely balanced effort- and one that became an immediate favorite for our taste buds early on. Similarly, the textural contrast of the crunchy wonton skin to the shredded meat in Mira Sushi & Izkaya's "Beef Bulgogi Tacos" was just as revelatory. Uniquely adding kimchi slaw, pear and toasted sesame to garnish the flavorful beef was a nice touch once getting past the fact that a sushi restaurant was concocting a Mexican inspired dish.
Other entrants like Edi & The Wolf's massive "Crispy Chicken Schnitzel Taco" and Tequila Park Taqueria's Indian-style "Chicken Vindaloo Taco," while certainly tasty, were a bit inferior to the likes of Socarrat Paella Bar's (a paella bar making tacos!) "Taco Y Ole" creatively made with beef oxtail, jamon serrano and fried egg cream and to the day's eventual winners at Mexicue, whose "Smoky Carnitas Tacos" were a bit oily for our liking, but there was no denying their deliciousness. After several hours of sipping on beers in the sunshine, dessert would eventually come calling in the form of a variety of churros from La Churreria. "Bacon Churro Bites" and "Dulce de Leche Stuffed Churros" would be decadent precursors to the place's chocolate fountain- a fondue like experience that would richly wrap creamy chocolate around long wiry churros. We returned several times to fill takeaway bags with the confections, each time only getting a few steps away before finishing them in their entirety.
Festive people, beautiful weather, delicious food and refreshing drinks made Saturday afternoon's Taco Knockout an ideal event to kick off perhaps the biggest sports weekend of the entire year so far. Though we didn't find too many people in bowties and hush puppies heading out to a Kentucky Derby party, the painted faces and guests in full Mexican inspired costumes (Taco Guy!) made the affair equally as entertaining. Though only one taco purveyor would eventually reign supreme, each restaurant was a championship-caliber contender on Saturday afternoon in the battle to be crowned New York City's finest. And according to the people, Mexicue was more than up for the challenge.
- Jane Van Arsdale
Food Highlights from Thrillist's 2015 "Taco Knockout"

Kimchi Smoke: "Cho Nut Taco"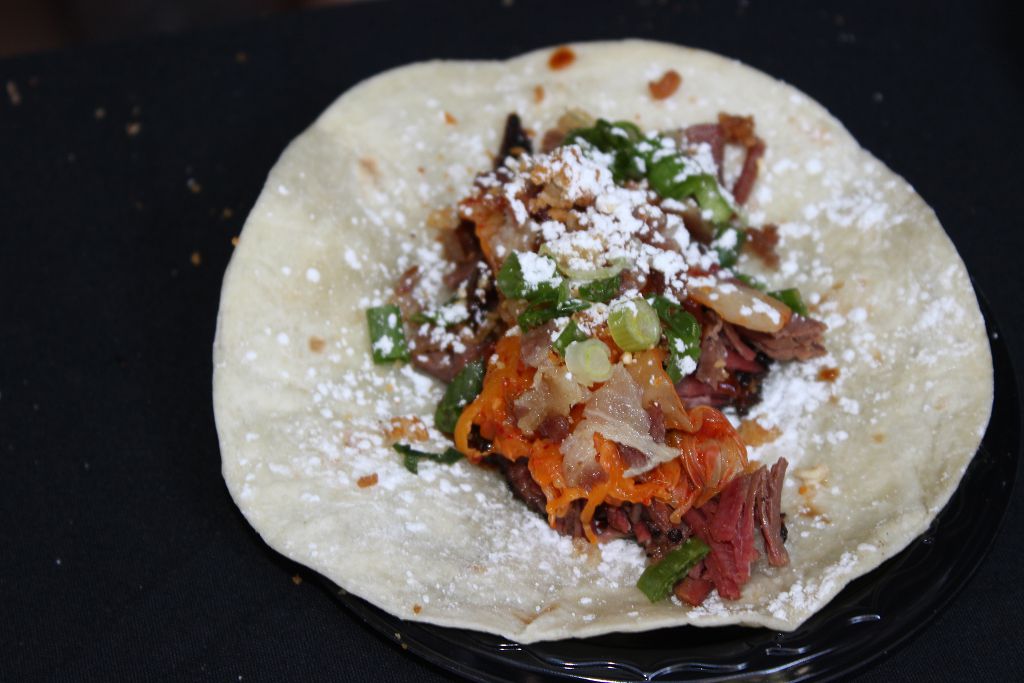 Ho'Brah: "Sunset Pork"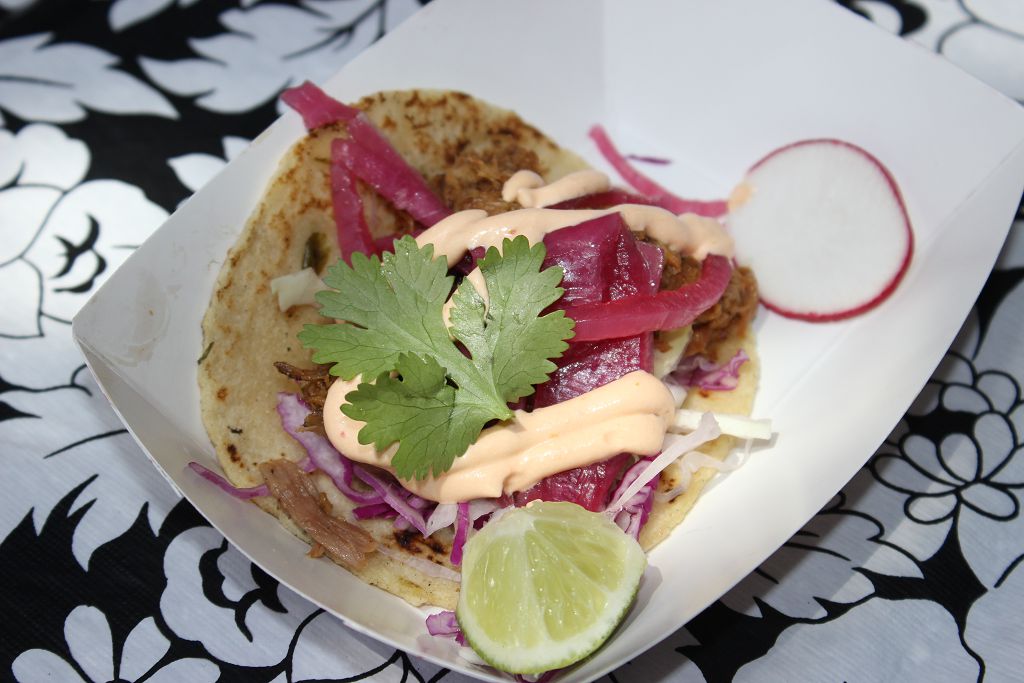 Socarrat Paella Bar:  "Taco y Ole"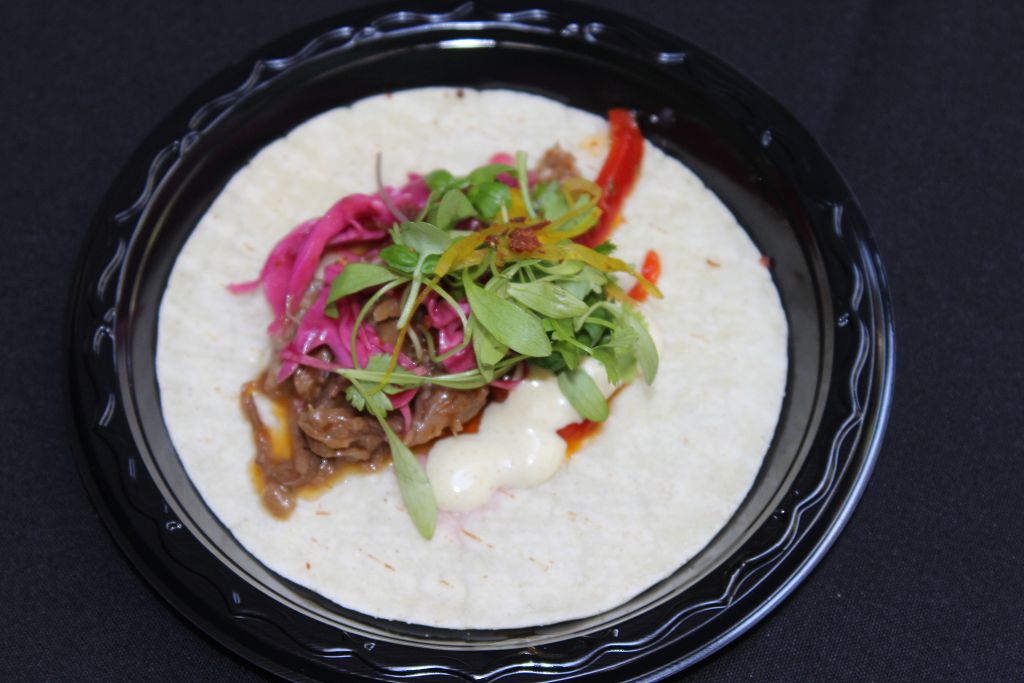 Tequila Park Taqueria: "Chicken Vindaloo Taco"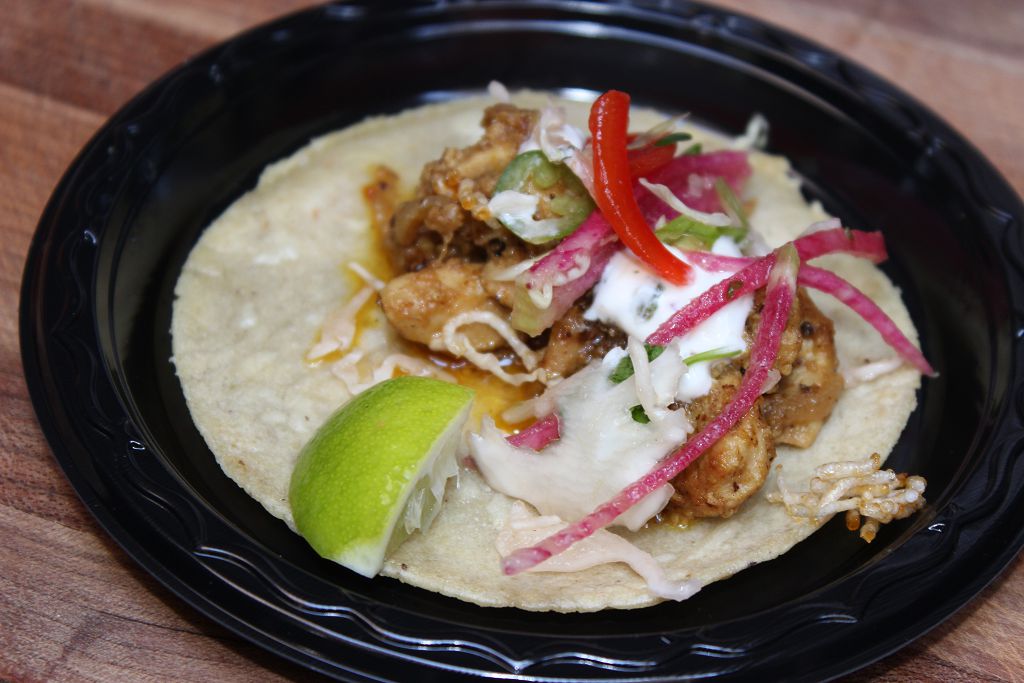 Edi & The Wolf: "Crispy Chicken Schnitzel Taco"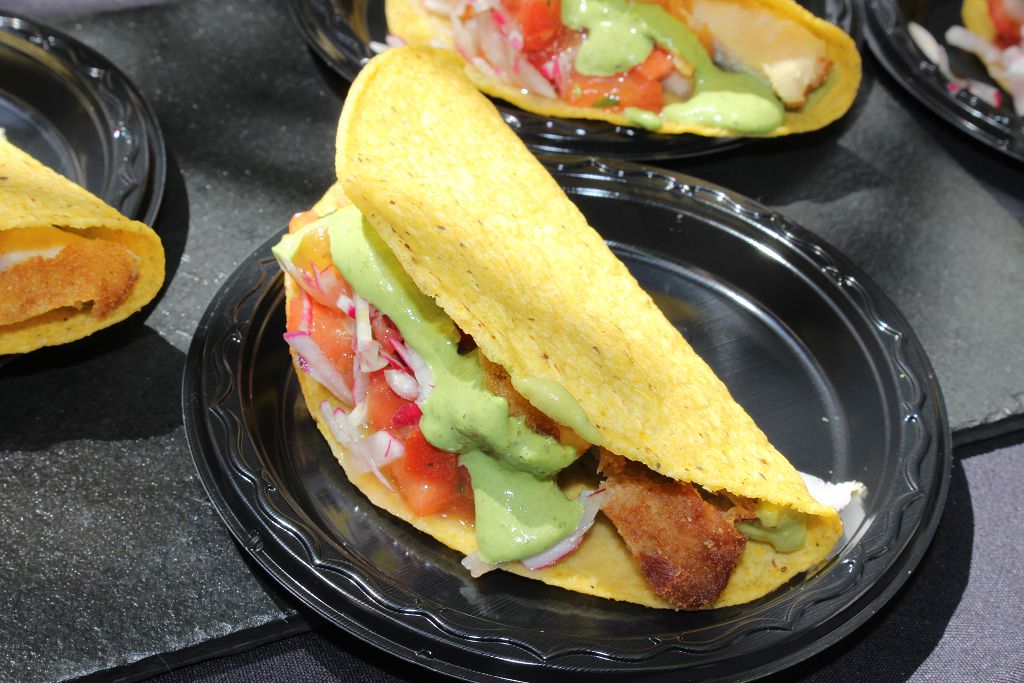 Tres Carnes: "House-Cured Smoked Pork Belly Taco"
La Esquina: "Mahi Mahi BLT Taco"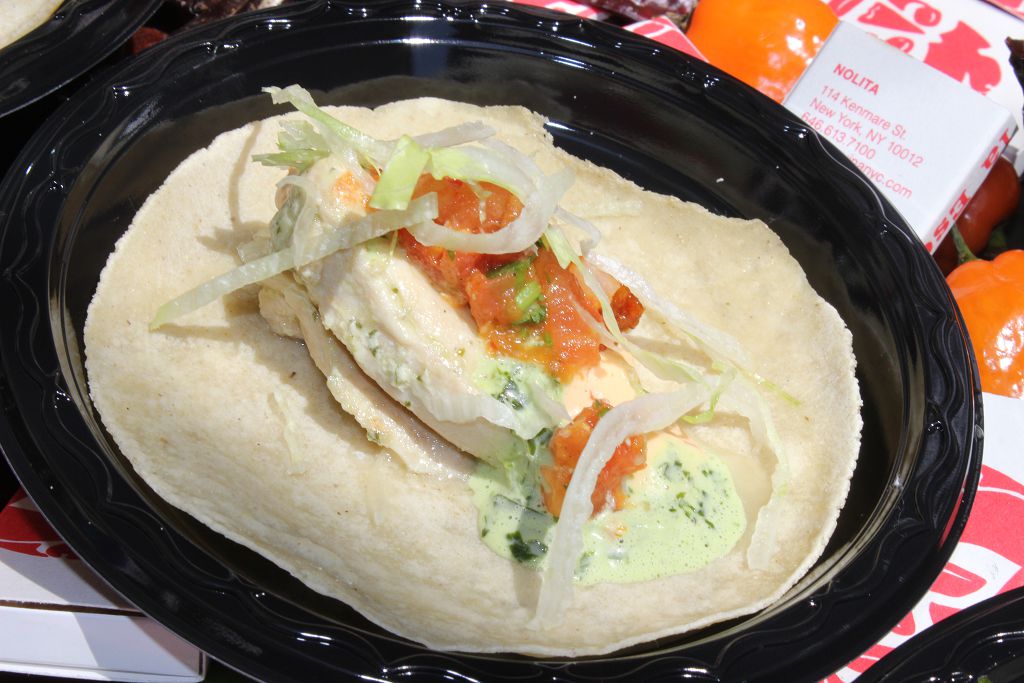 Mira Sushi & Izkaya: "Beef Bulgogi Tacos"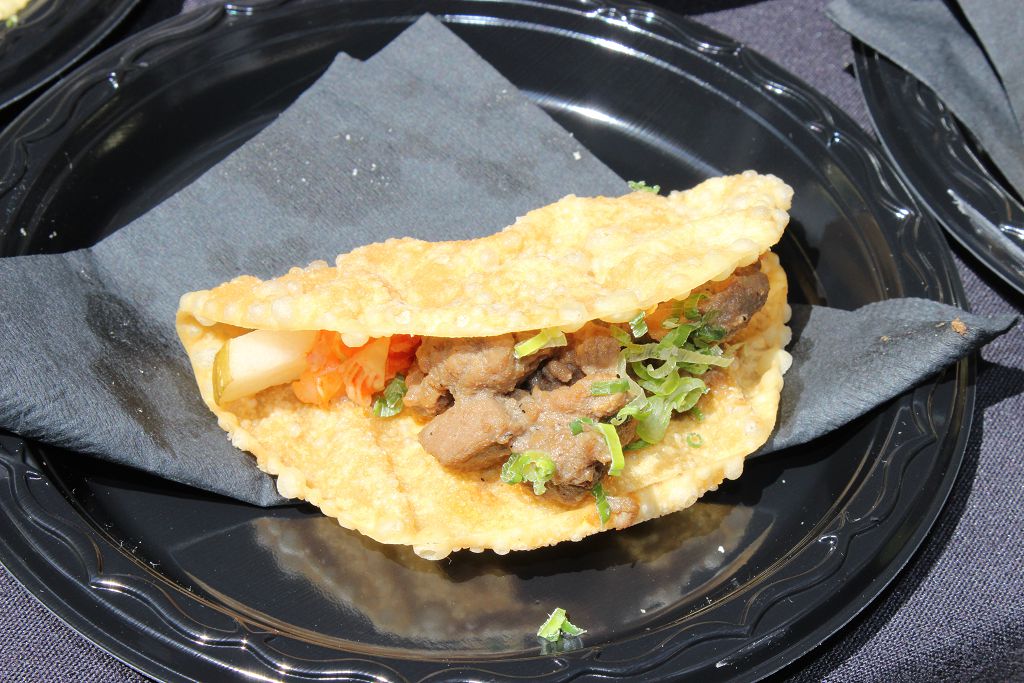 Taquitoria: "Buffalo Chicken Taquitos"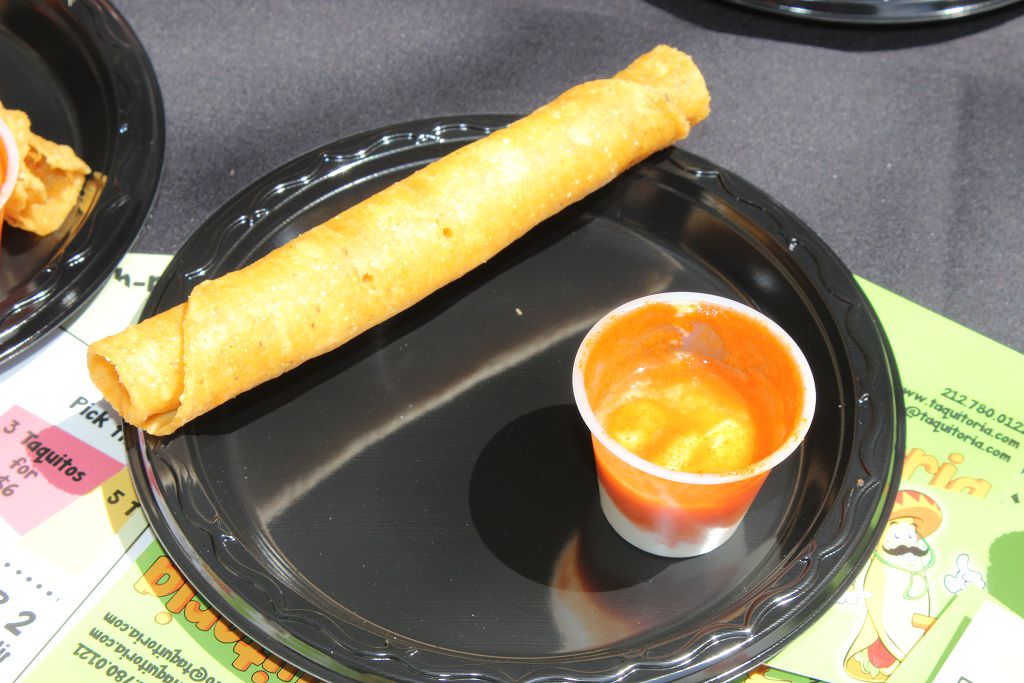 Mexicue: "Smoky Carnitas Tacos"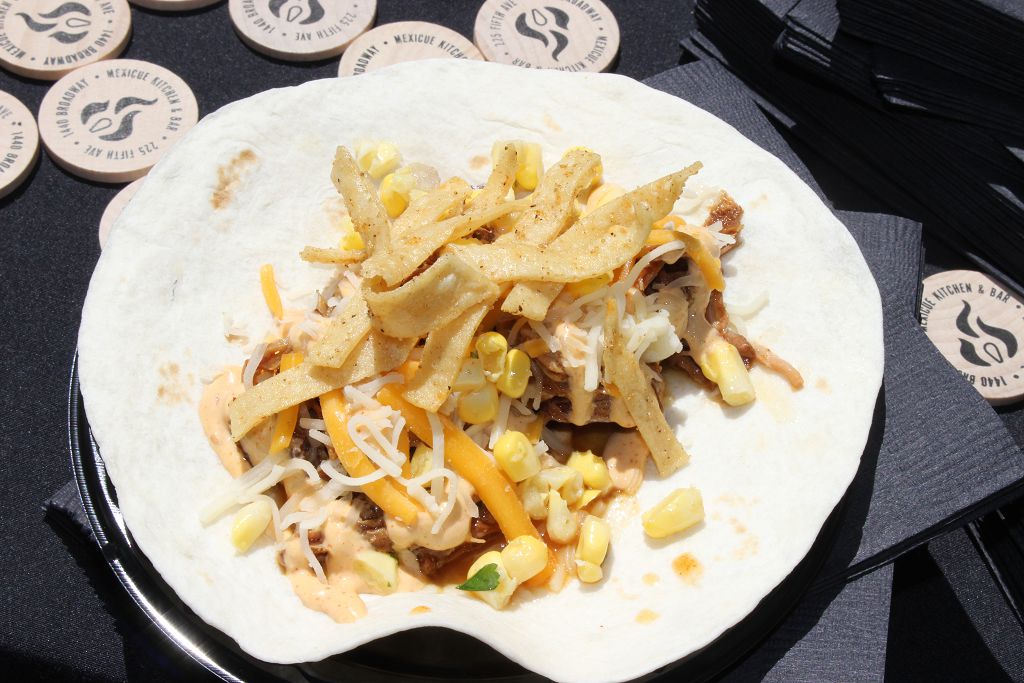 La Churreria: "Thrillist Bacon Churro Bites," "Dulce de Leche Stuffed Churro" & "Churros con Chocolate"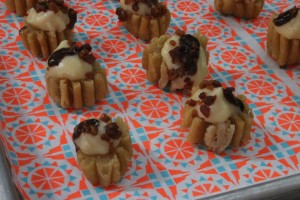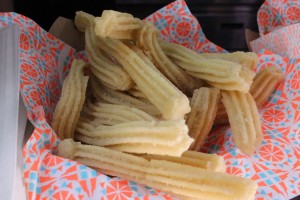 Related Articles
Share
About Author
(0) Readers Comments