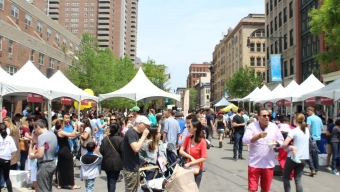 Blog: Taste of Tribeca 2015
Though passing thunderstorms certainly threatened, the culinary Gods certainly seemed to be looking out for hundreds of Tribeca locals on Saturday afternoon. The sun would shine down upon 2015′s "Taste of Tribeca" event which would again draw some of the neighborhood's most highly regarded and critically acclaimed restaurants to the New York City streets for an outdoor food tasting affair. Nearly 70 different eateries and vendors would gather along Reade and Greenwich Street during the 3.5 hour event, celebrating some of Manhattan's best chefs and raising money for local schools P.S. 150 and P.S. 234 as they seek to expand the many arts and enrichment programs being currently offered.
The summery weather was evident from the get-go, as folks quickly eschewed their jackets for far more comfortable seasonal wear. As live music rang out from the City Winery stage, attendees began swarming the many sought after food samples being masterfully prepared by the chefs and their teams in erected tent spaces lining each street. Priced at just $45, each guest would be armed with six tasting tickets and though selecting from the seemingly endless array of dishes would prove difficult, the shared sentiment among us seemed to be that it was a particularly good problem to have. And since the space was wide open, the free admission allowed a multitude of families to stroll around the festive setting even if the thought of dining at places like Locanda Verde, American Cut and Sarabeth's Tribeca was of little interest to them.
Arriving early, we made sure to grab samples at some of the more sought after restaurants before lines would prove to be any obstacle. Unsurprisingly, the generously portioned "Pulled Pork Sandwich" from Walker's BBQ would inevitably garner the most attention. The juicy and succulent creation, paired with a fresh watermelon triangle and cole slaw, would envelope a mound of sauce-covered swine in a thick fluffy bun- undoubtedly attracting a crowd based on plating alone. Fortunately, the immaculate taste lived up to the hype of its appearance. Though pork would prove popular among hotspots like Macao Trading Co. (whose "Pork Belly and Smoked Tea Noodle Salad" was perhaps our favorite of the entire afternoon), Gran Morsi ("Spicy Berkshire Pork Grinder") and Warren 77′s ("Pulled Pork Sliders"), there was a preponderance of different meat, seafood and vegetarian options to appease even the most fastidious of eaters.
Because of the outdoor setting, there was no alcohol being poured but there were refreshing drink samples from the likes of Bruce Cost Ginger Ale and plenty of water bottles around the space to wash down all of the delicious food being served. And wow, was it ever delicious. From Zucker's' double assortment of bagel sandwiches to Dirty Bird's "Fried Chicken Sliders" to Takahachi's "Assorted Hand Rolls" to Bubby's' delicious "Strawberry Rhubarb Crisp," the entire menu ran the gamut from first course to dessert with every conceivable style of cooking thrown in the mix for good measure. Of our six samples, none would wind up touching Bouley's incredible "Kuzu Crisp." The decadent two-bite cracker paired a rich black truffle pate with a creamy potato and cheese puree, yielding an unforgettable confluence of flavors, despite its relatively diminutive size. We had been sufficiently stuffed prior to landing on Bouley's creation as our final tasting- but thankfully, we managed to make extra room and were rewarded in mouthwatering fashion as a result.
Whether spending some time yukking it up with other patrons, chatting up notable chefs like Floyd Cardoz- front and center at his White Street booth, or simply enjoying some of the free music and nice whether, the entire area was jam packed with folks and buzzing with contagious energy. Food sometimes has this effect on people and it was certainly on full display Saturday afternoon, where some of the City's best restaurants were rightfully being celebrated as part of the 21st anniversary of the much anticipated 'Taste of Tribeca.'
- Jane Van Arsdale
Food Highlights from Taste of Tribeca 2015

Locanda Verde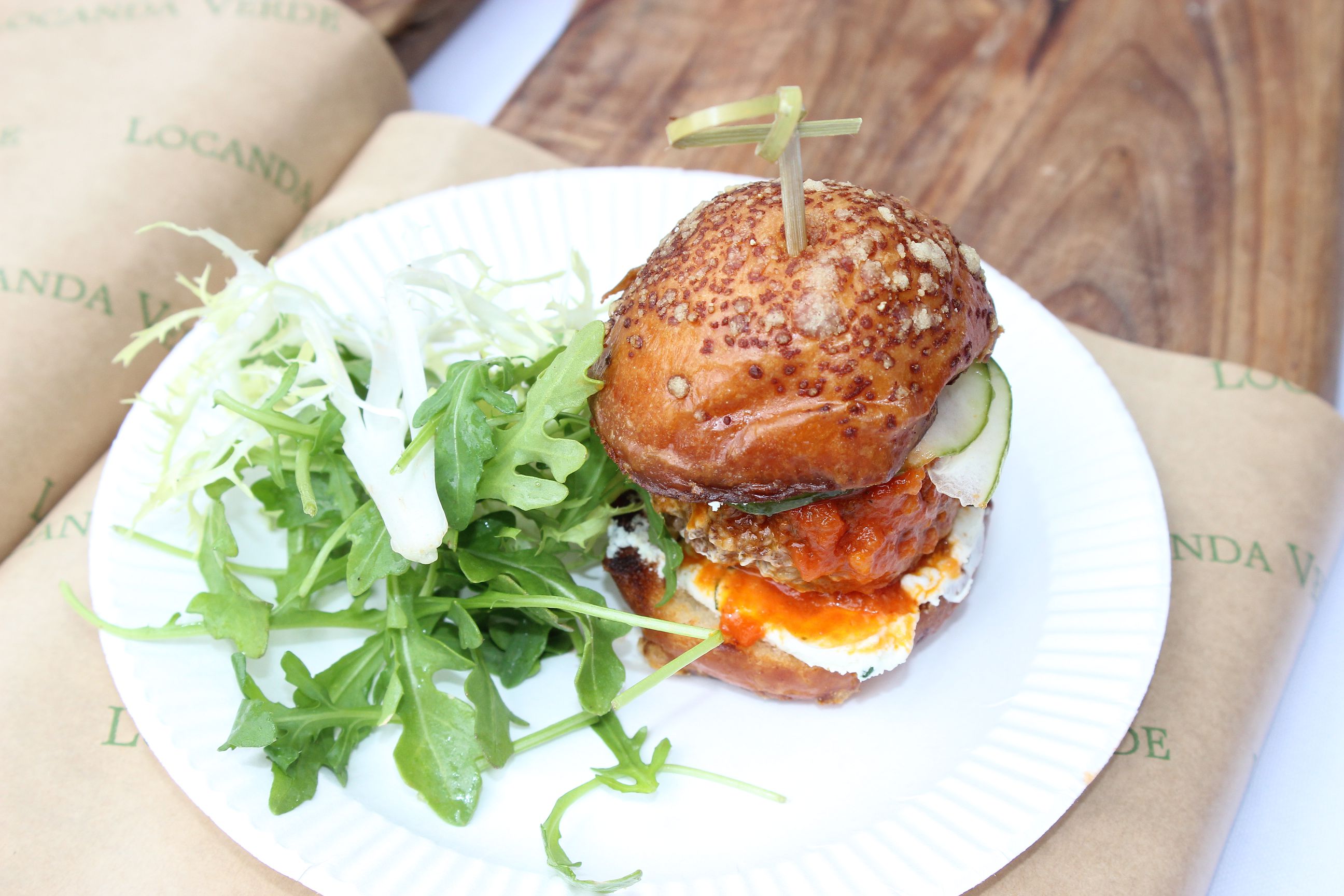 Daruma-ya: "Beef Rice Bowl Japanese Style"

Little Park:  "Green Chickpea Falafel"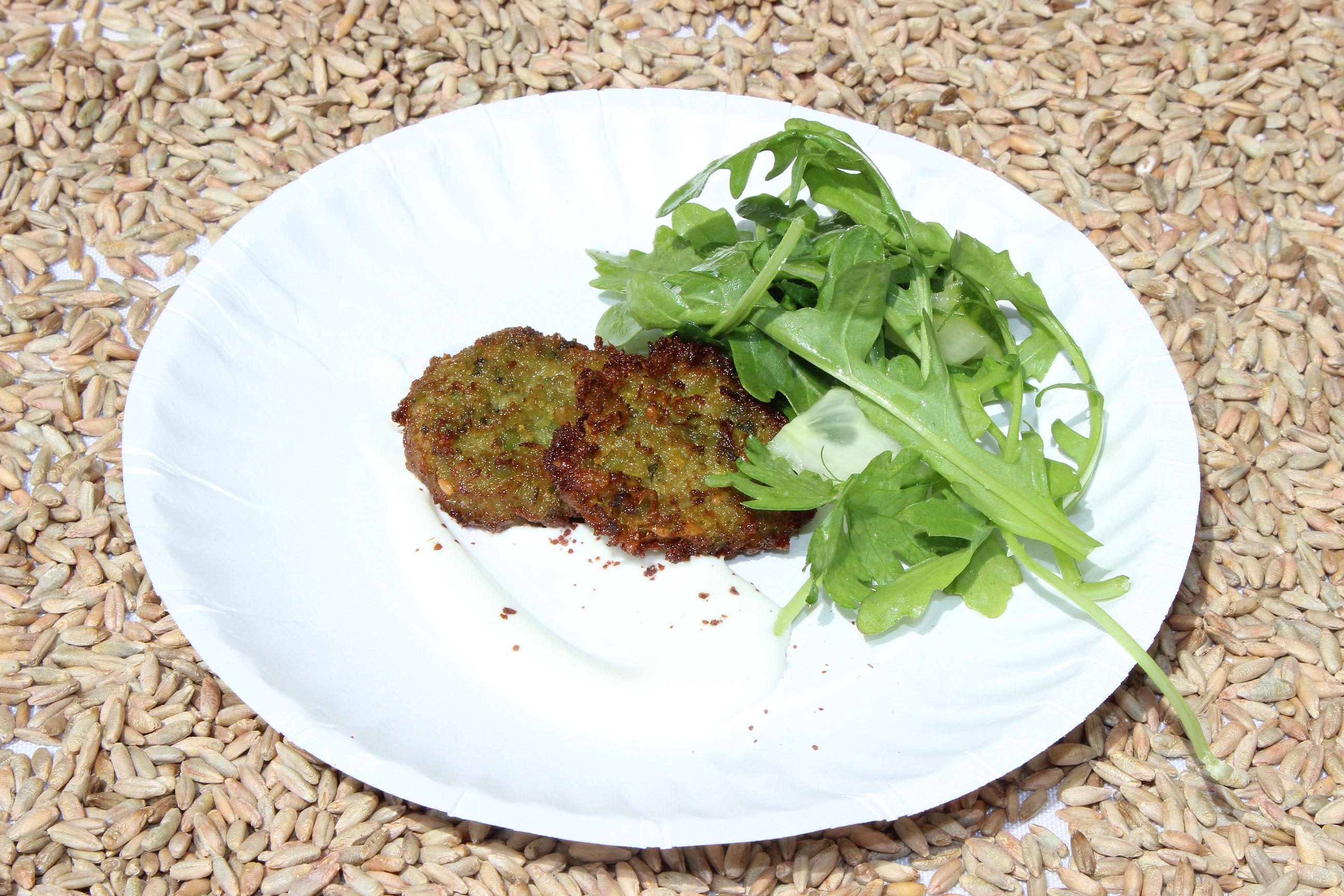 Warren 77: "Pulled Pork Sliders"

Walker's: "BBQ Pulled Pork Sandwich"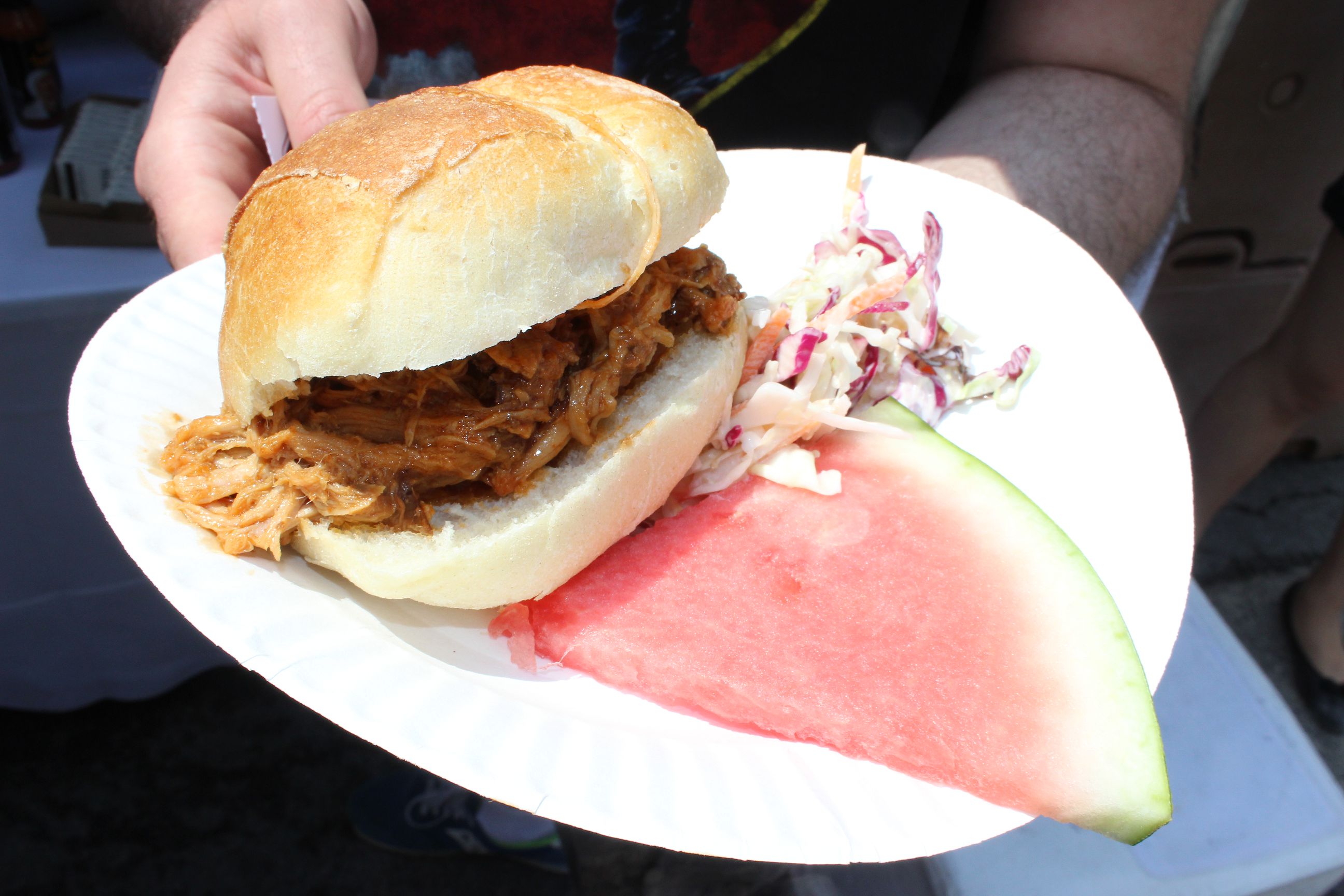 White Street: "Shaved Greenmarket Vegetables, Labne, Preserved Lemon"
Zucker's: "Assorted Bagels with Tuna, Smoked Salmon, Roast Beef"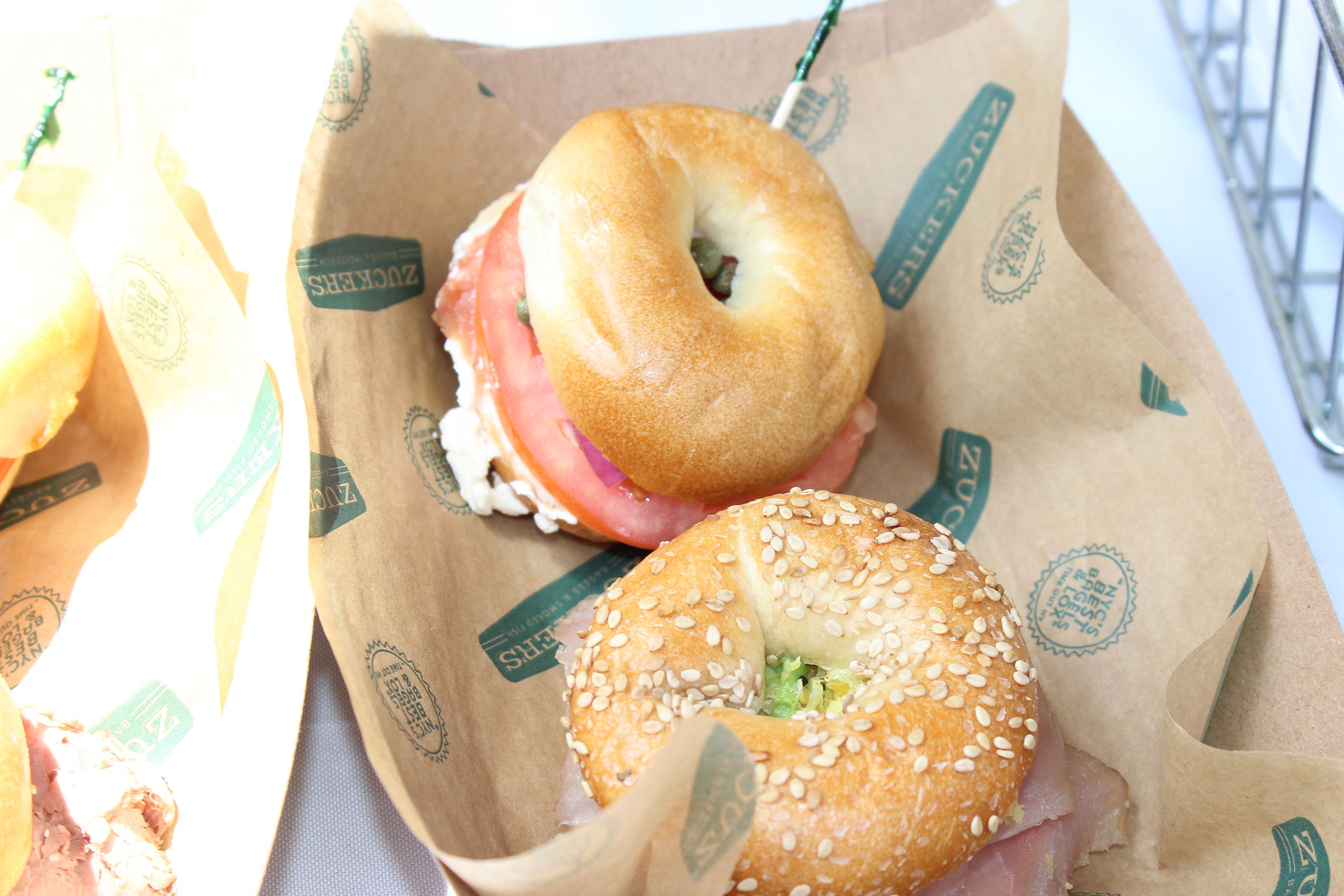 Baked: "Assorted Baked Goods"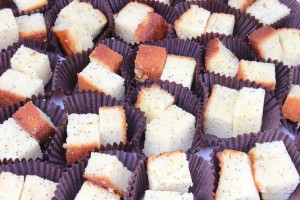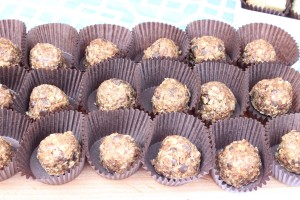 Macao Trading Co.: "Pork Belly and Smoked Tea Noodle Salad"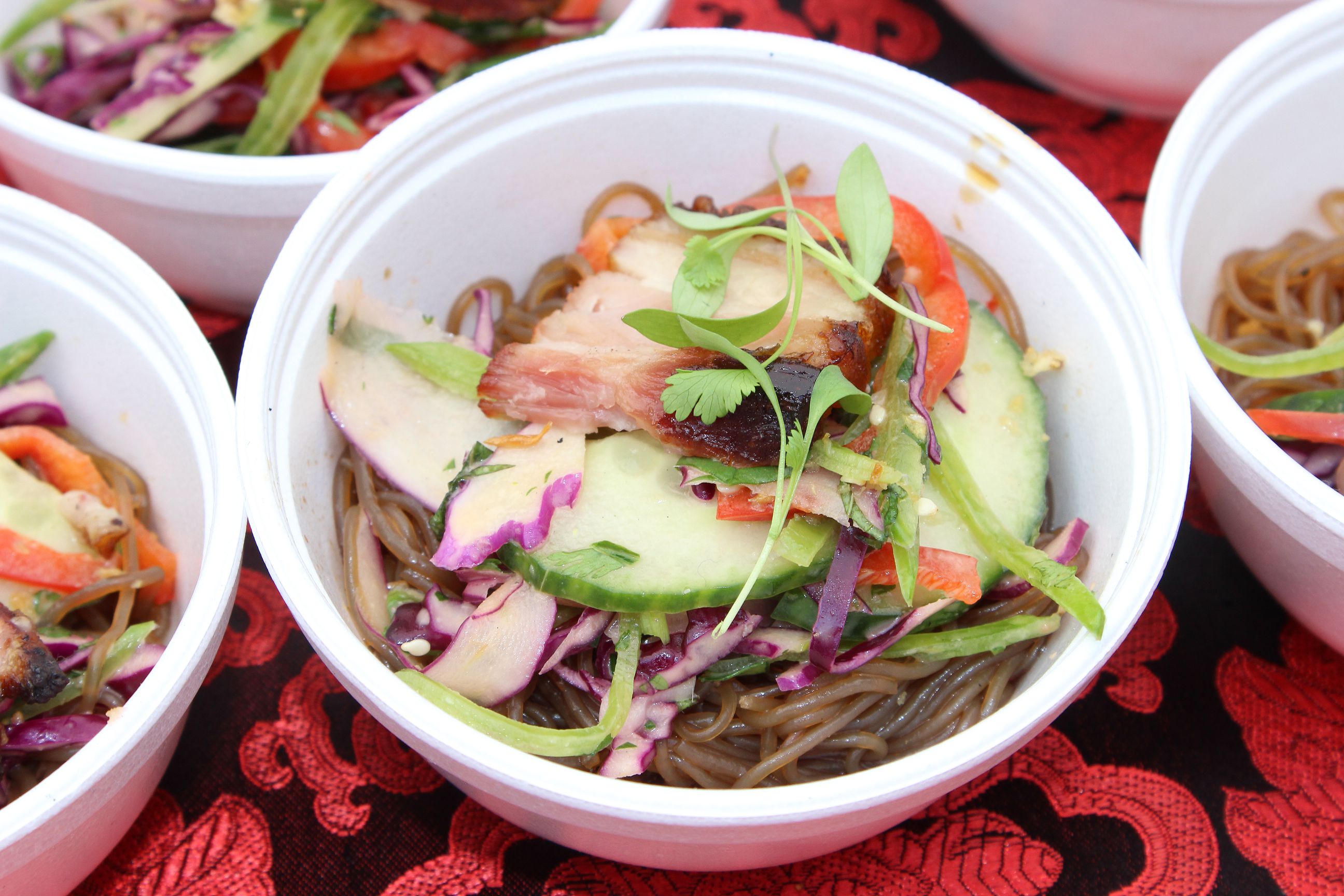 Belle Reve: "Belle Burger"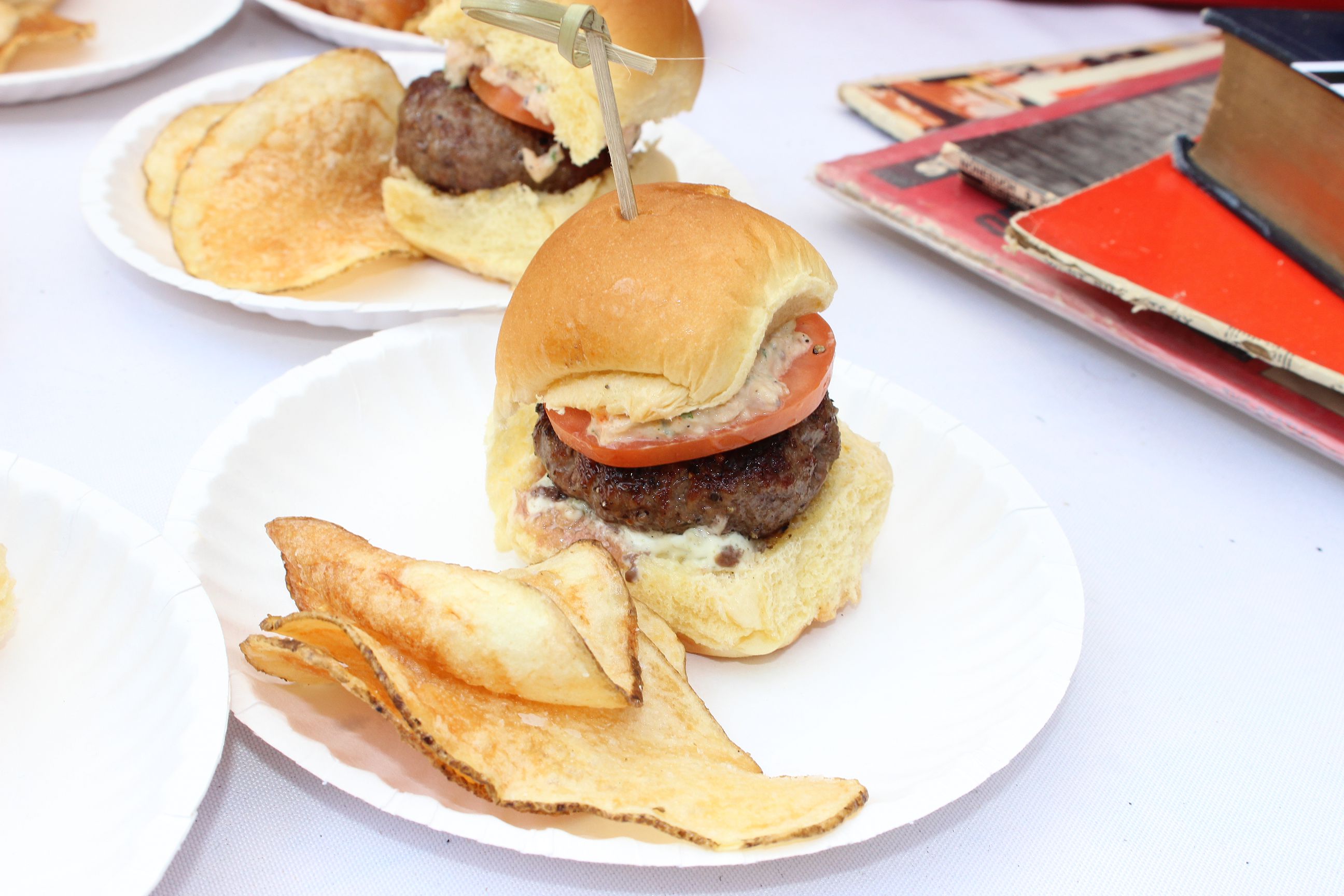 Tokyo Bay: "Salmon with Cilantro Sauce Sashami Style"
Gran Morsi: "Spicy Berkshire Pork Grinder with Broccoli Rabe Pesto & Radicchio Slaw"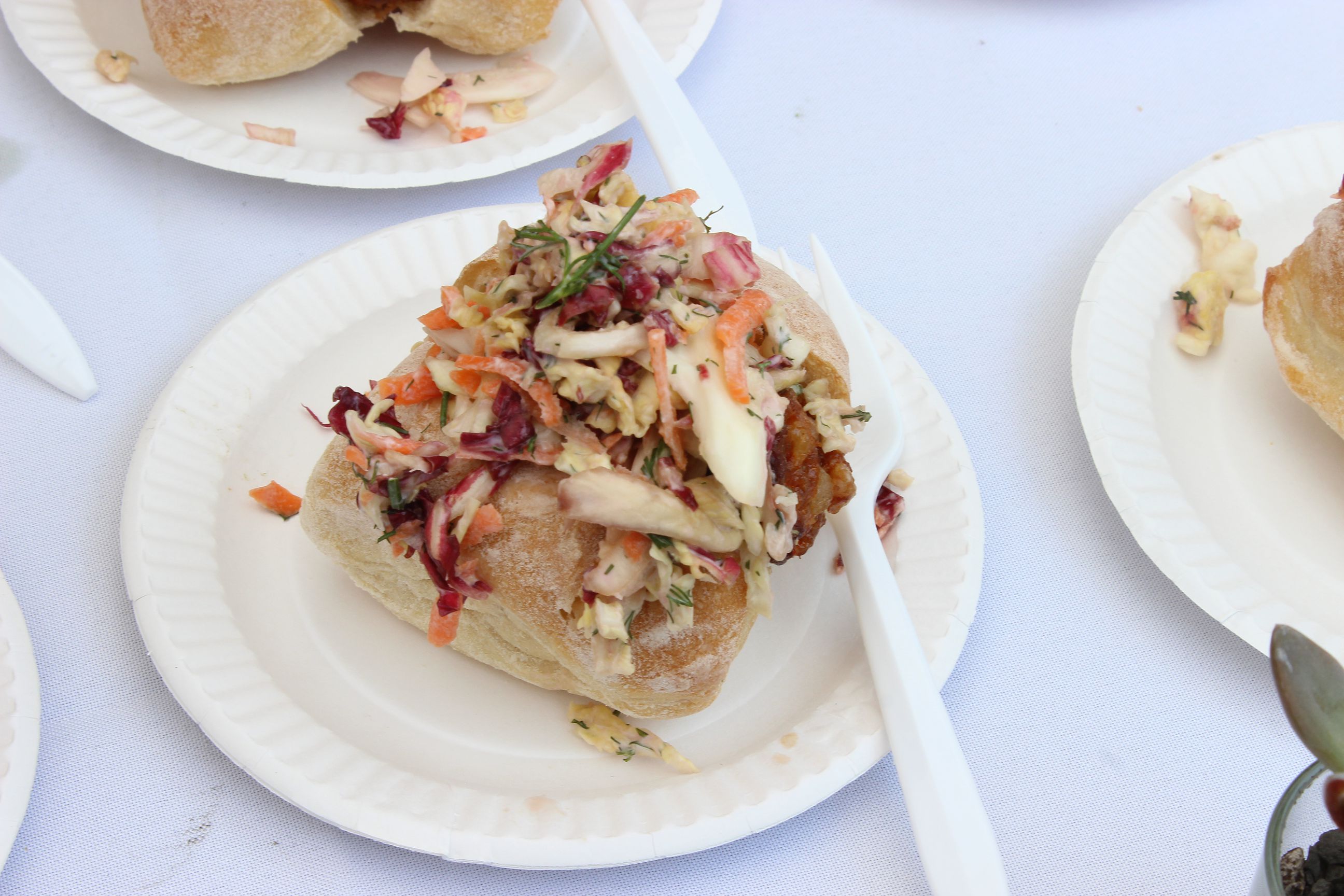 Jungsik: "Miyeok"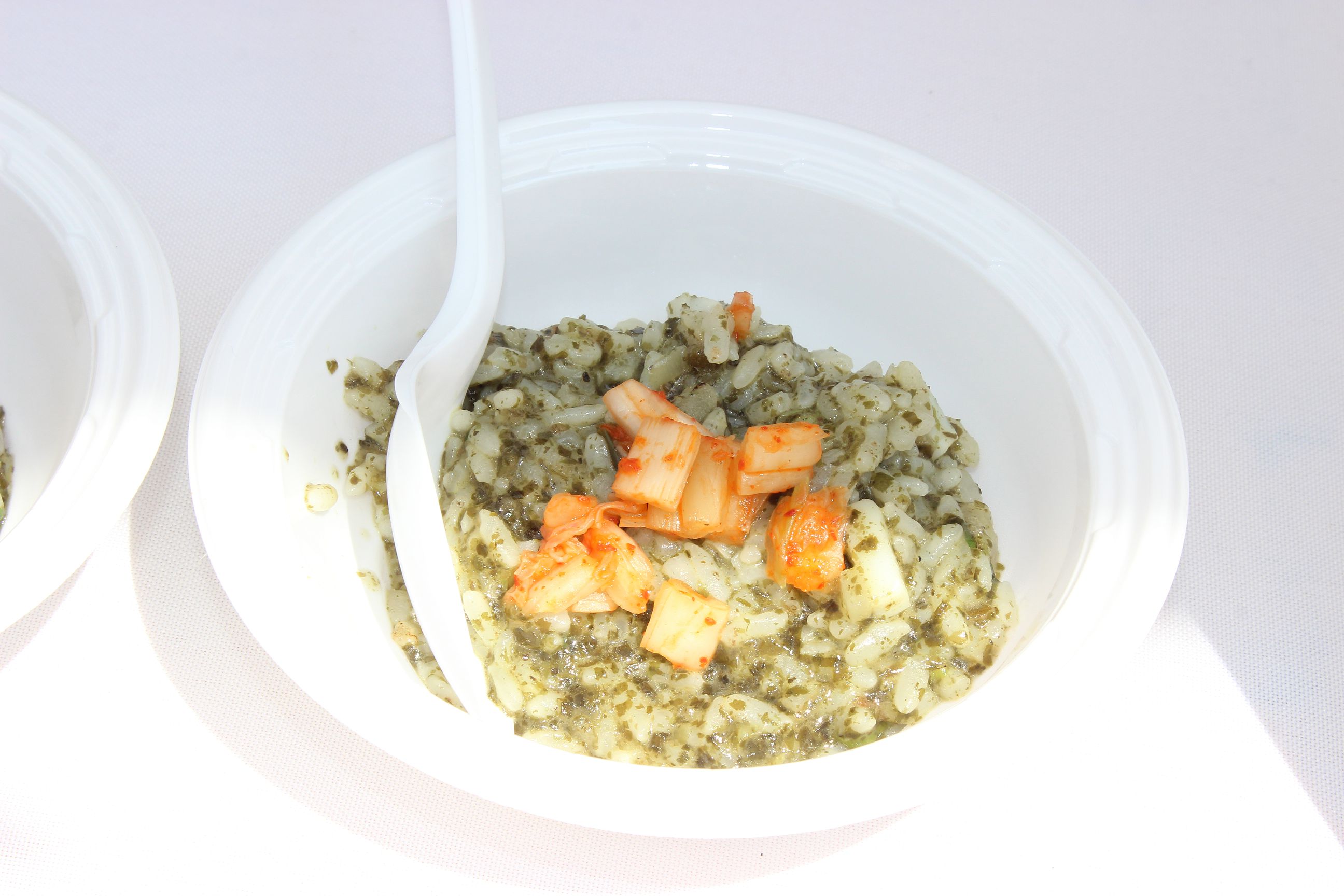 Dirty Bird: "Fried Chicken Sliders"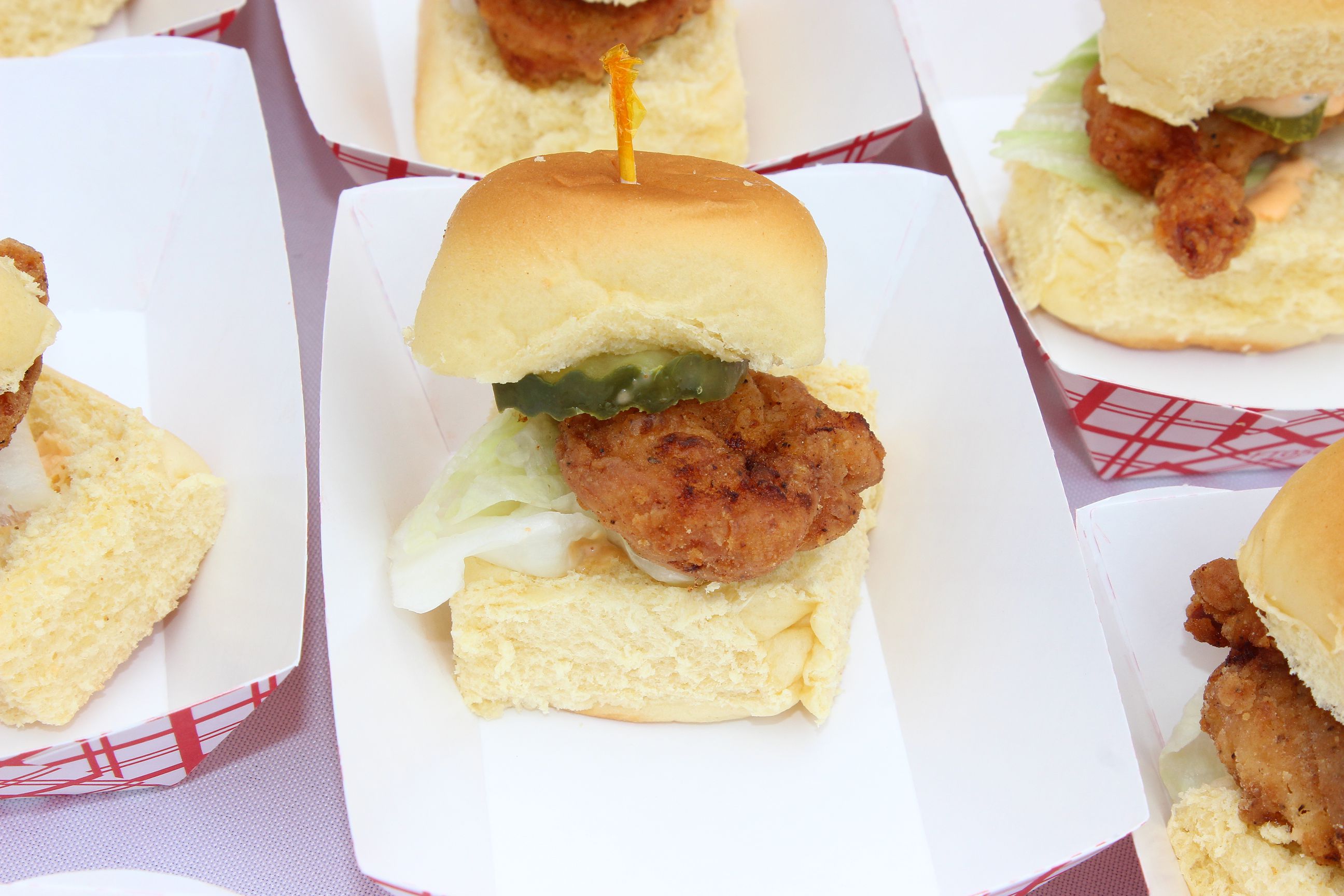 Tribeca Treats: "Assorted Cupcakes and Whoopie Pies"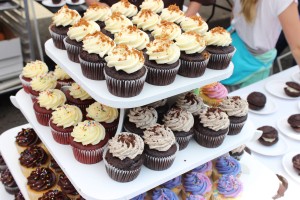 Cercle Rouge: "Salted Cod Brandade with Tomato Compote Croustine"
Takahachi: "Assorted Hand Rolls"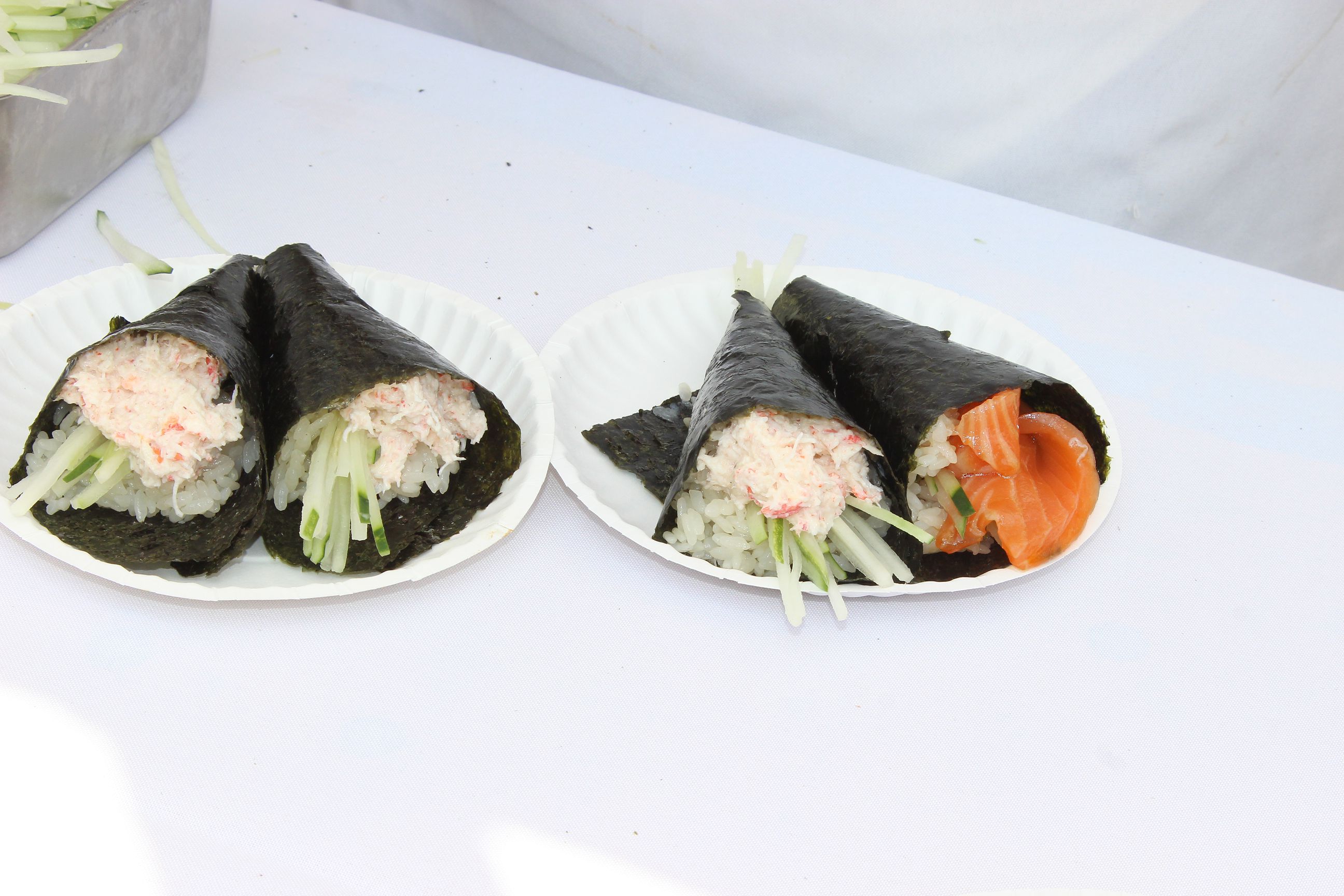 Cafe Noir: "Lamb Meatballs with Mini Yogurt"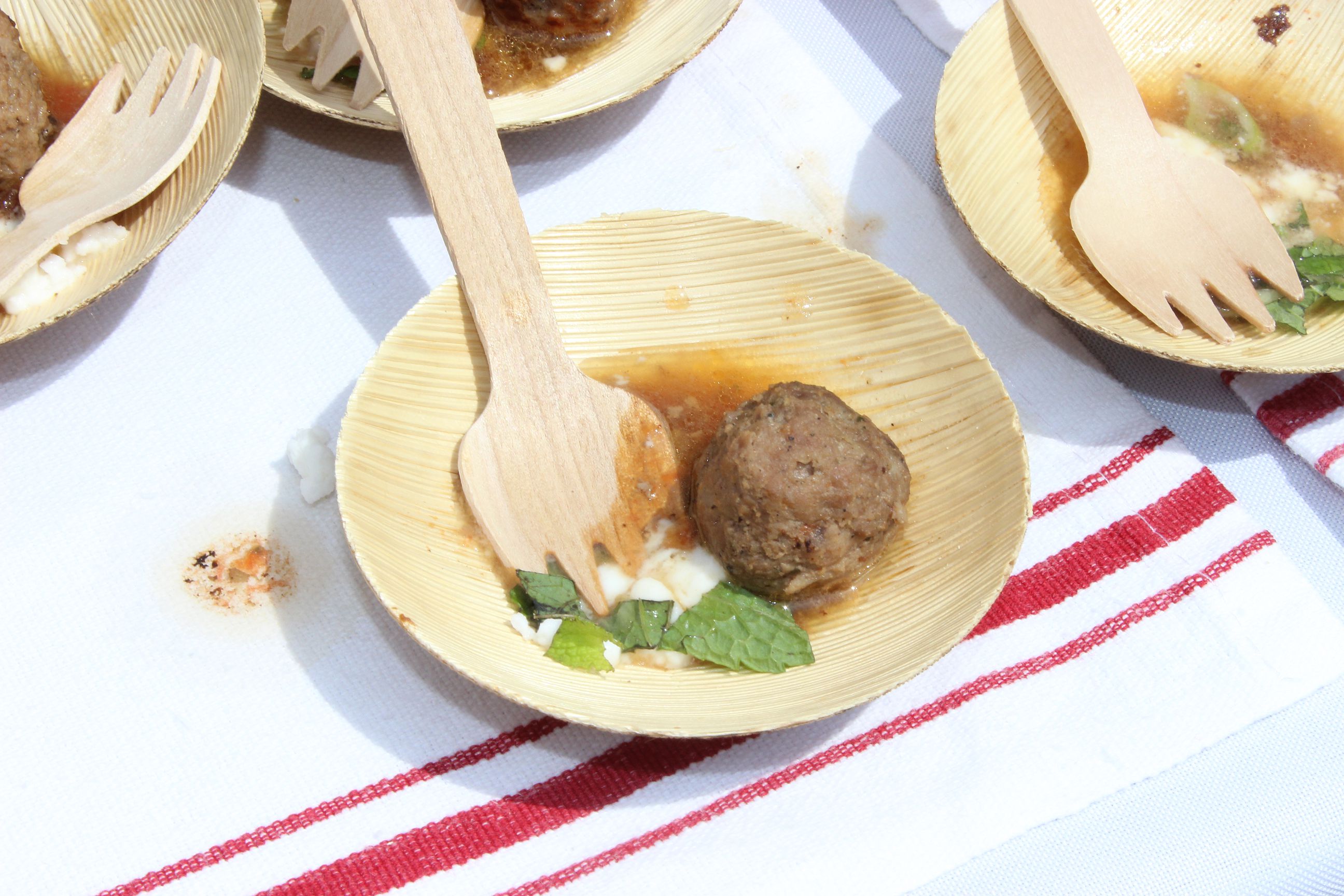 Scalini Fedeli: "Risotto with Spring Peas & Porcini Mushrooms"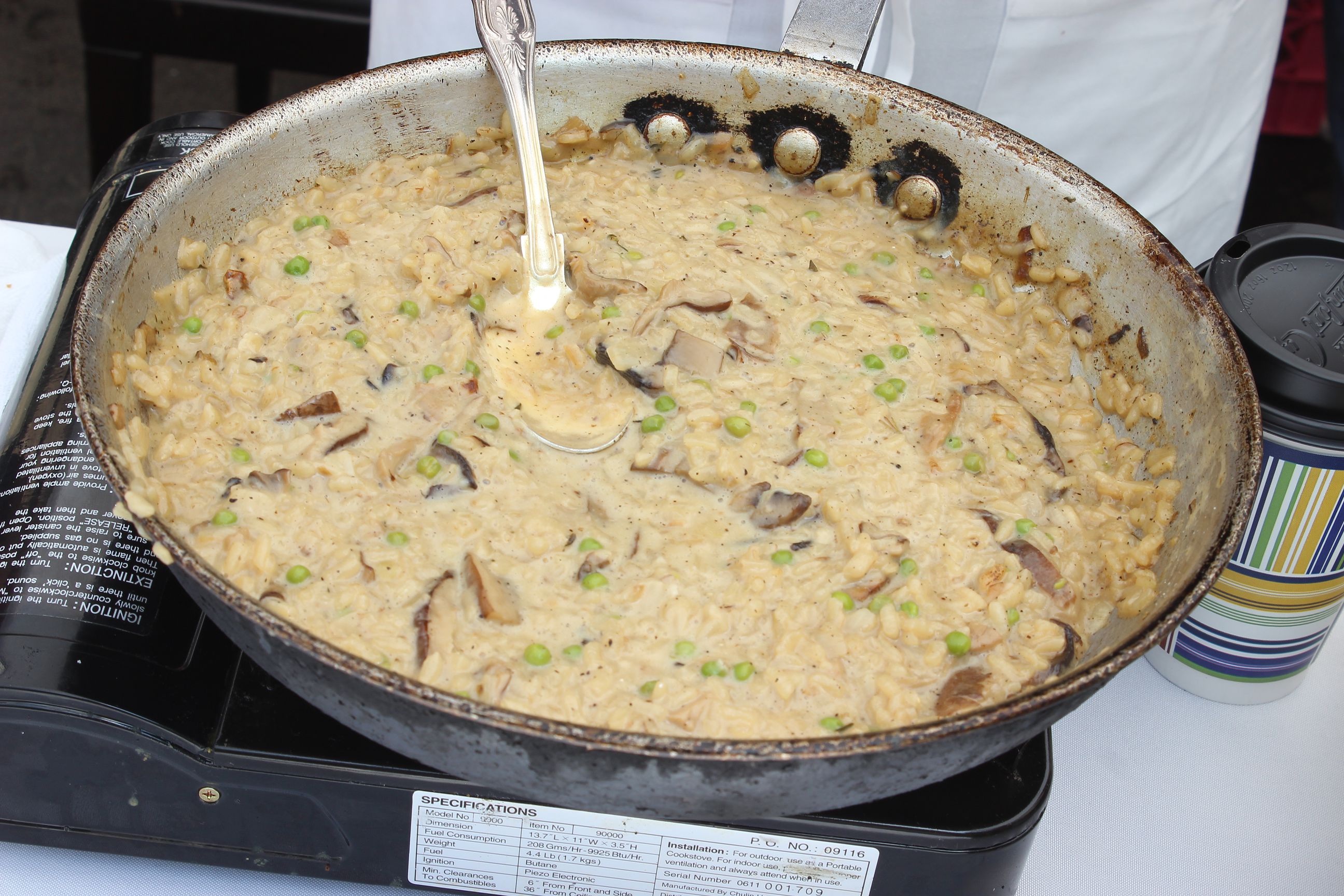 Bar Cyrk: "Pizza & Popcorn"
Ecco!: "Spinach Tortelloni alla Marinara"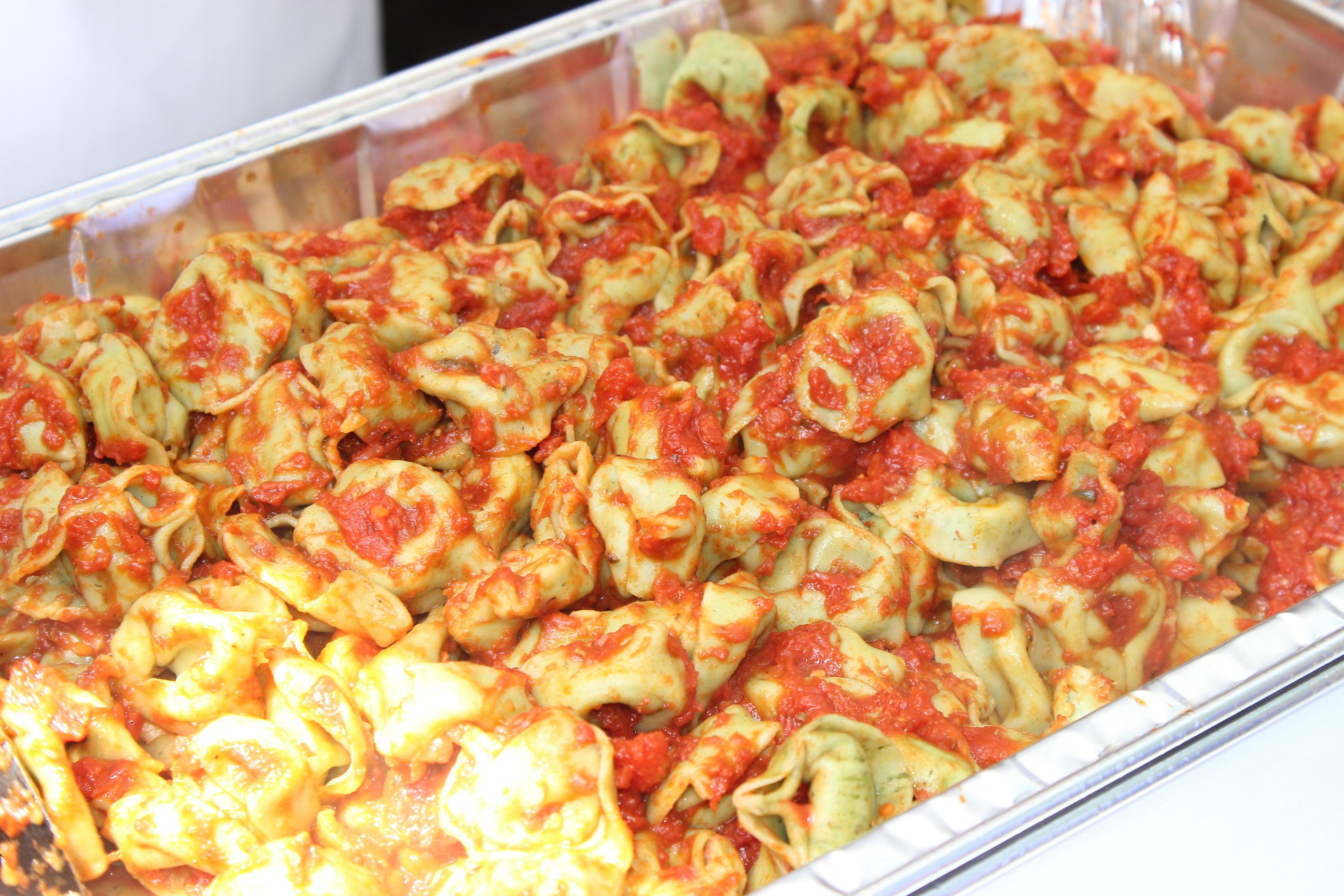 Barleycorn: "Lamb Meatballs"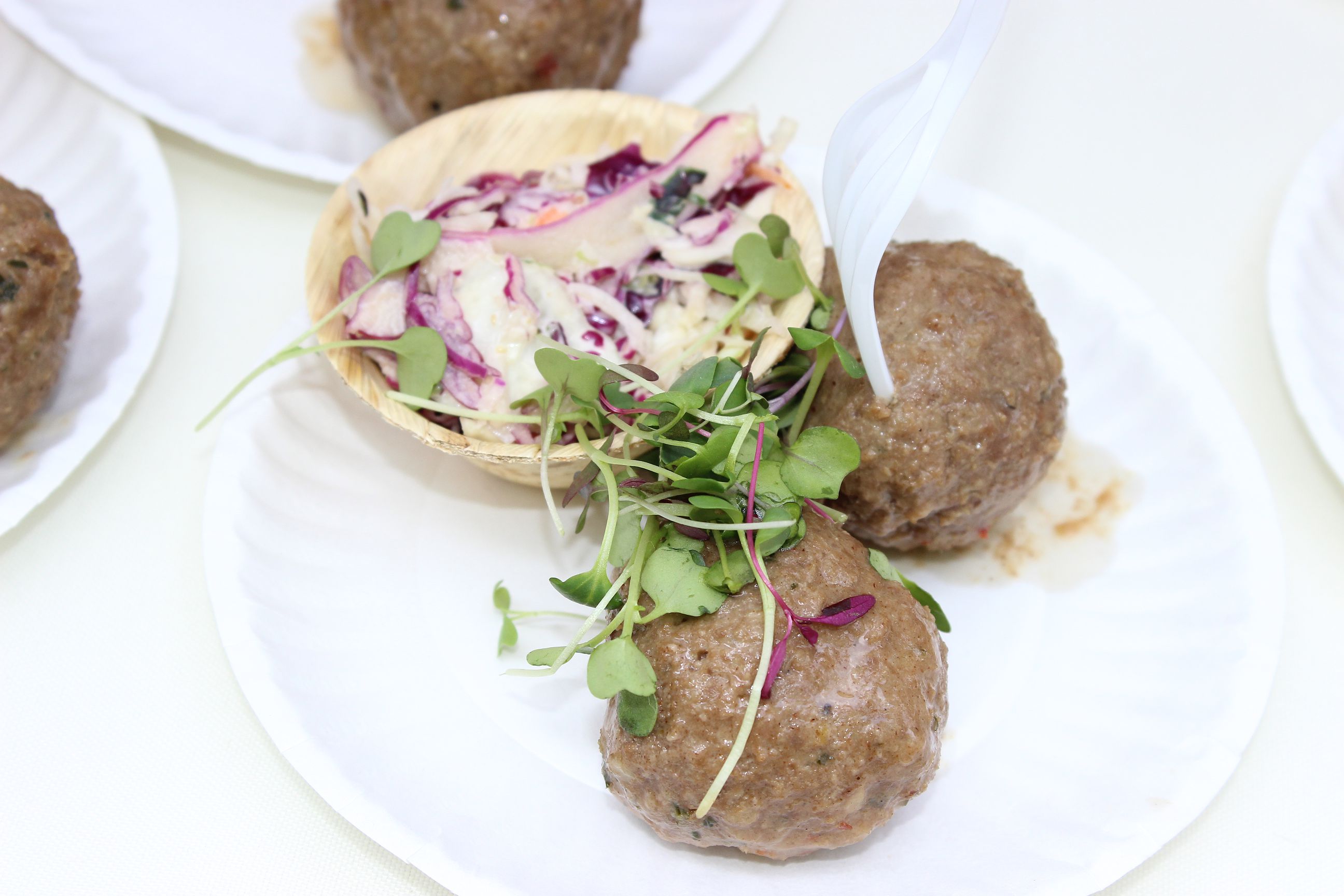 Billy's Bakery: "Mini Cupcakes, Brownie Bites & Hello Dolly Bites"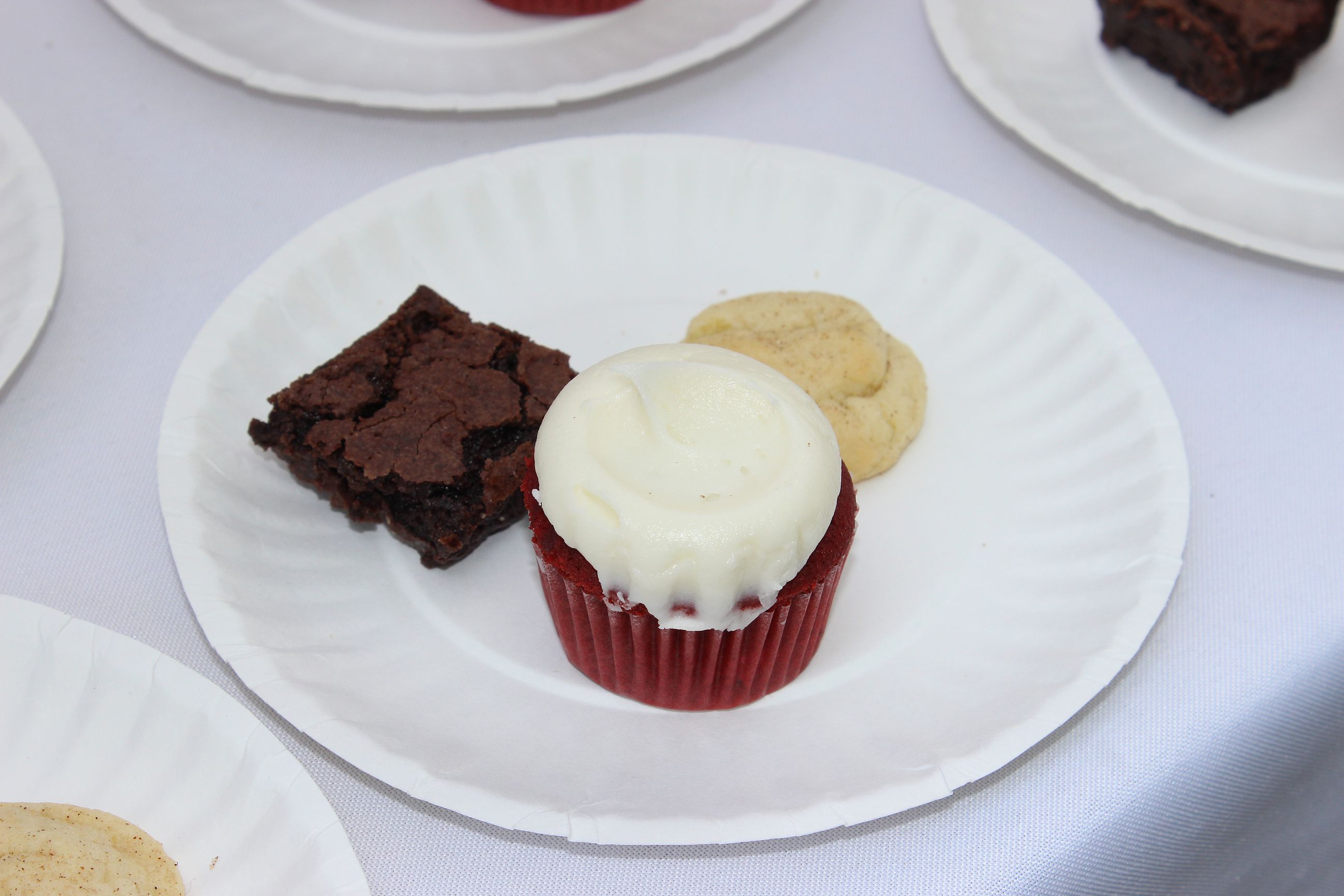 Hook & Ladder No. 8: "Meatball Sliders"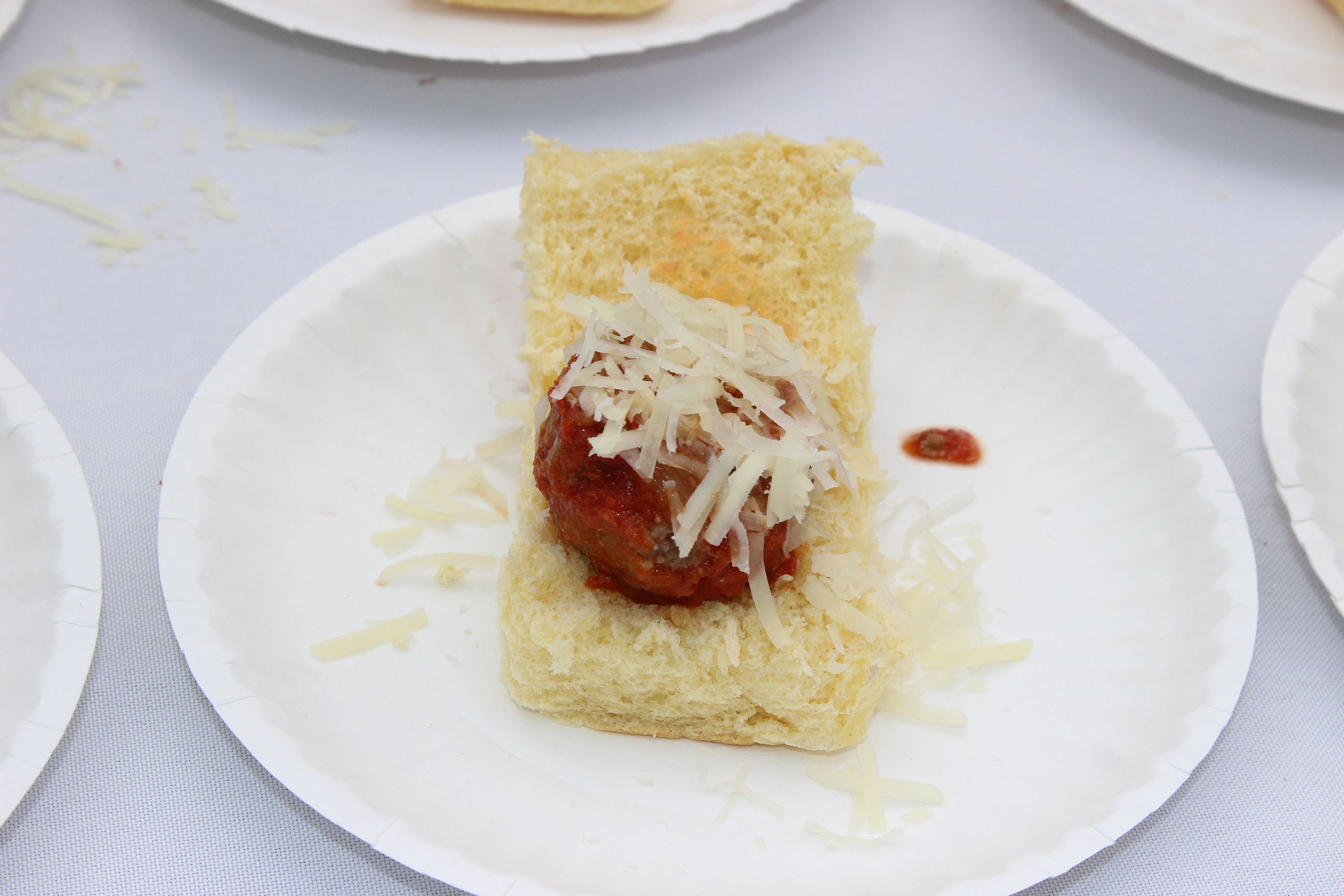 Revolution: "Kalbi Sliders with Truffle Chips"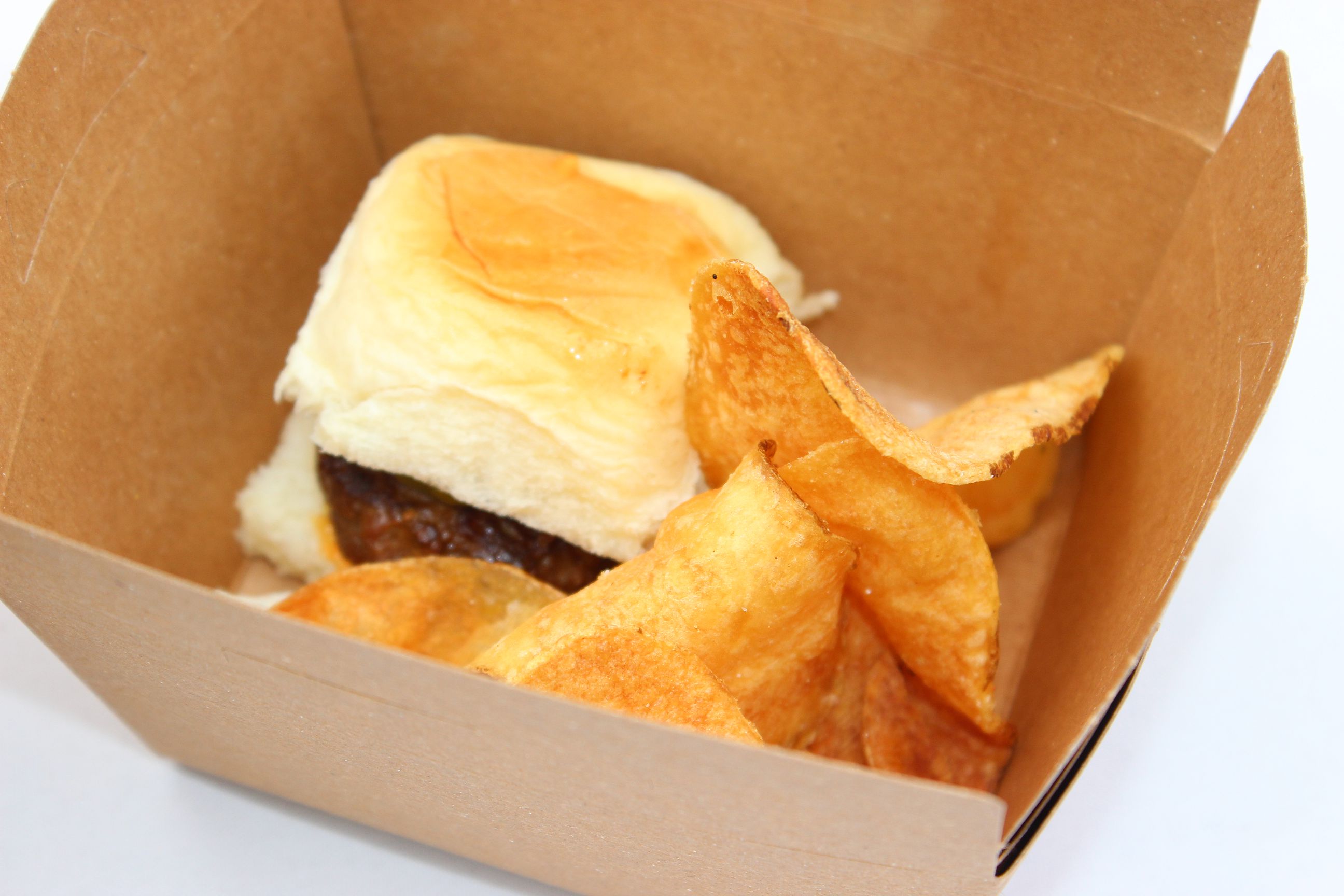 Tribeca Grill: "Chicken and Hominy"
Tribeca Tap House: "Warm Pretzel Bites with Cheese"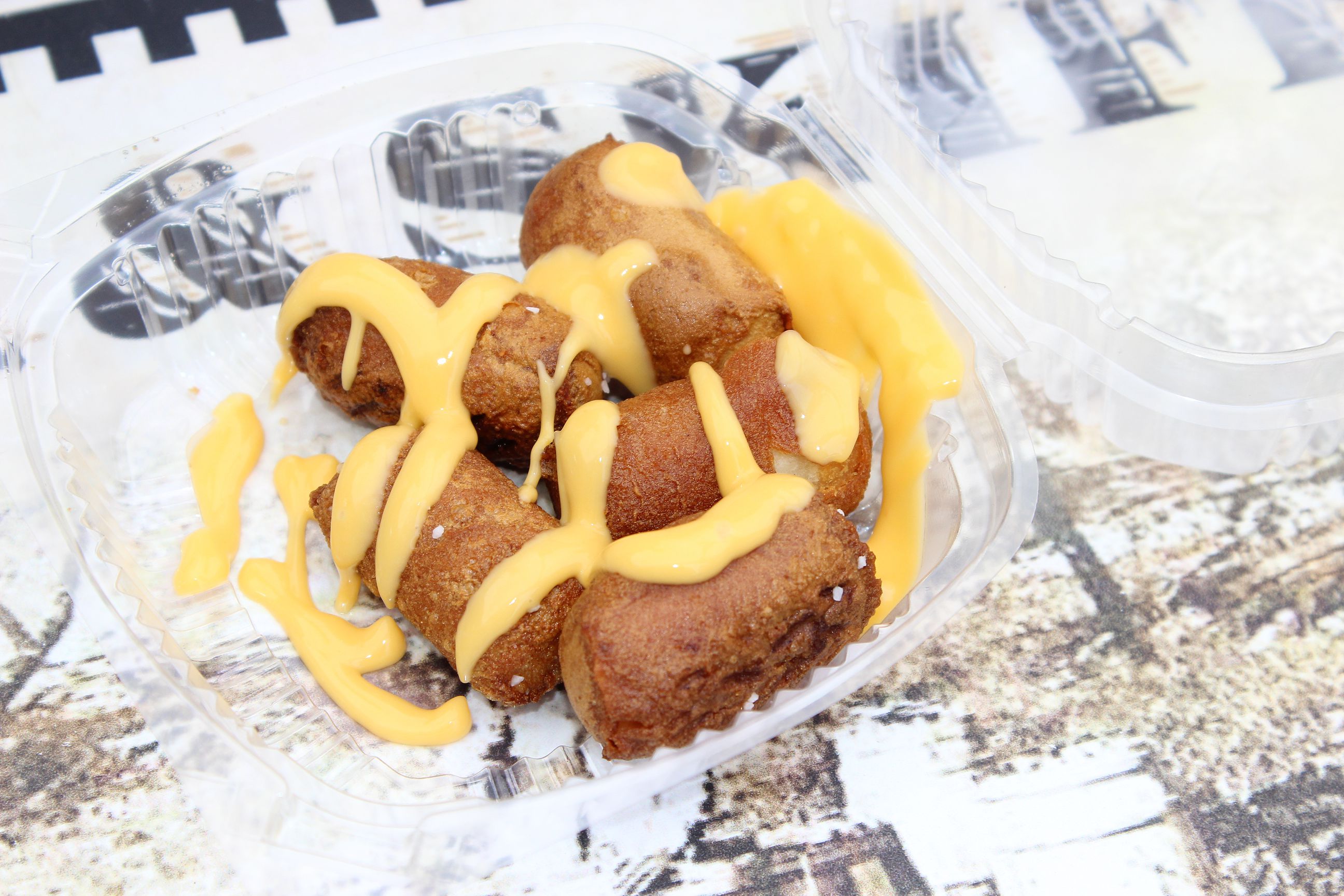 Church Street Tavern: "Wagyu Roast Beef Sandwich with Smoked Tomato & Horseradish Aioli"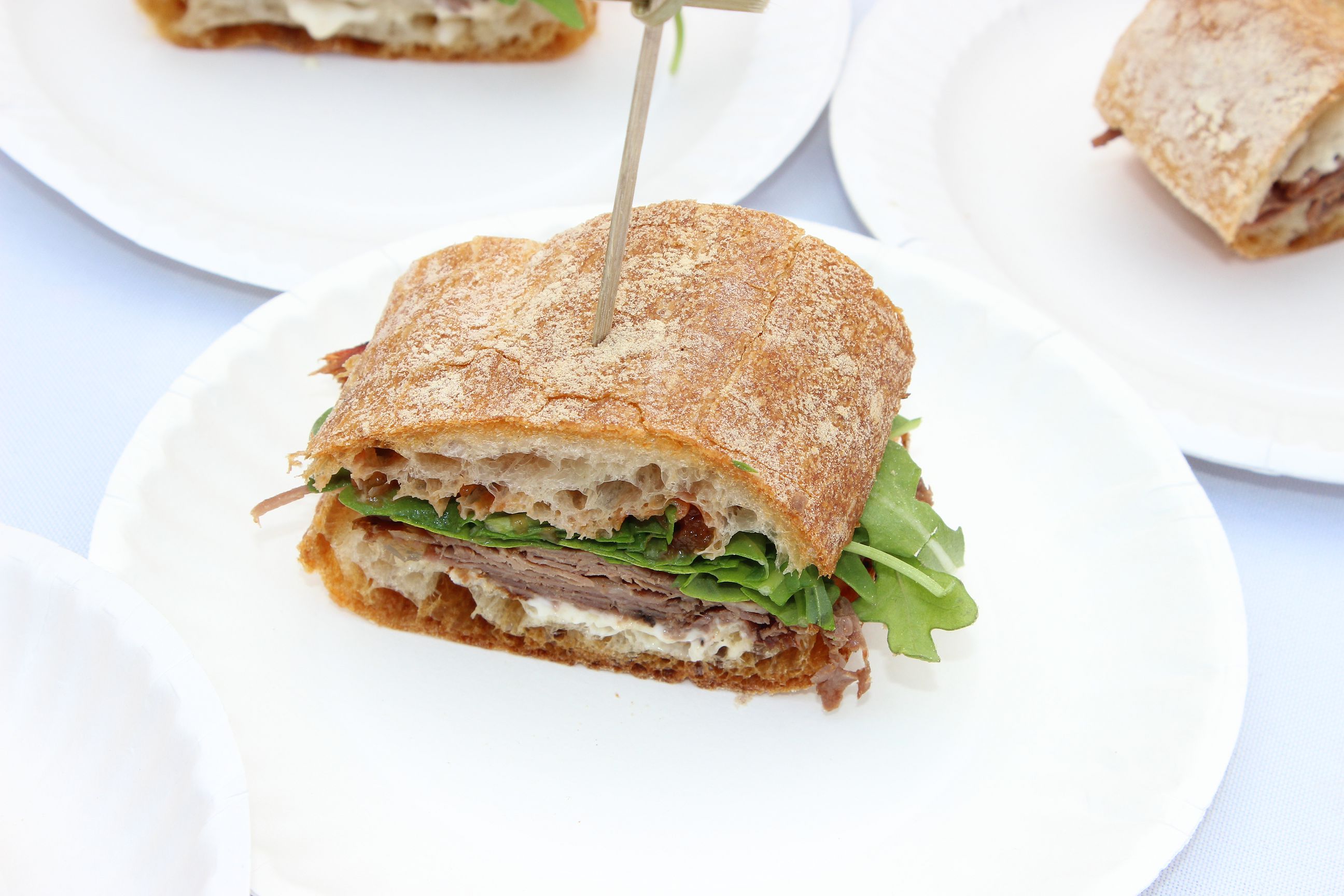 Bouley: "Kuzu Crisp"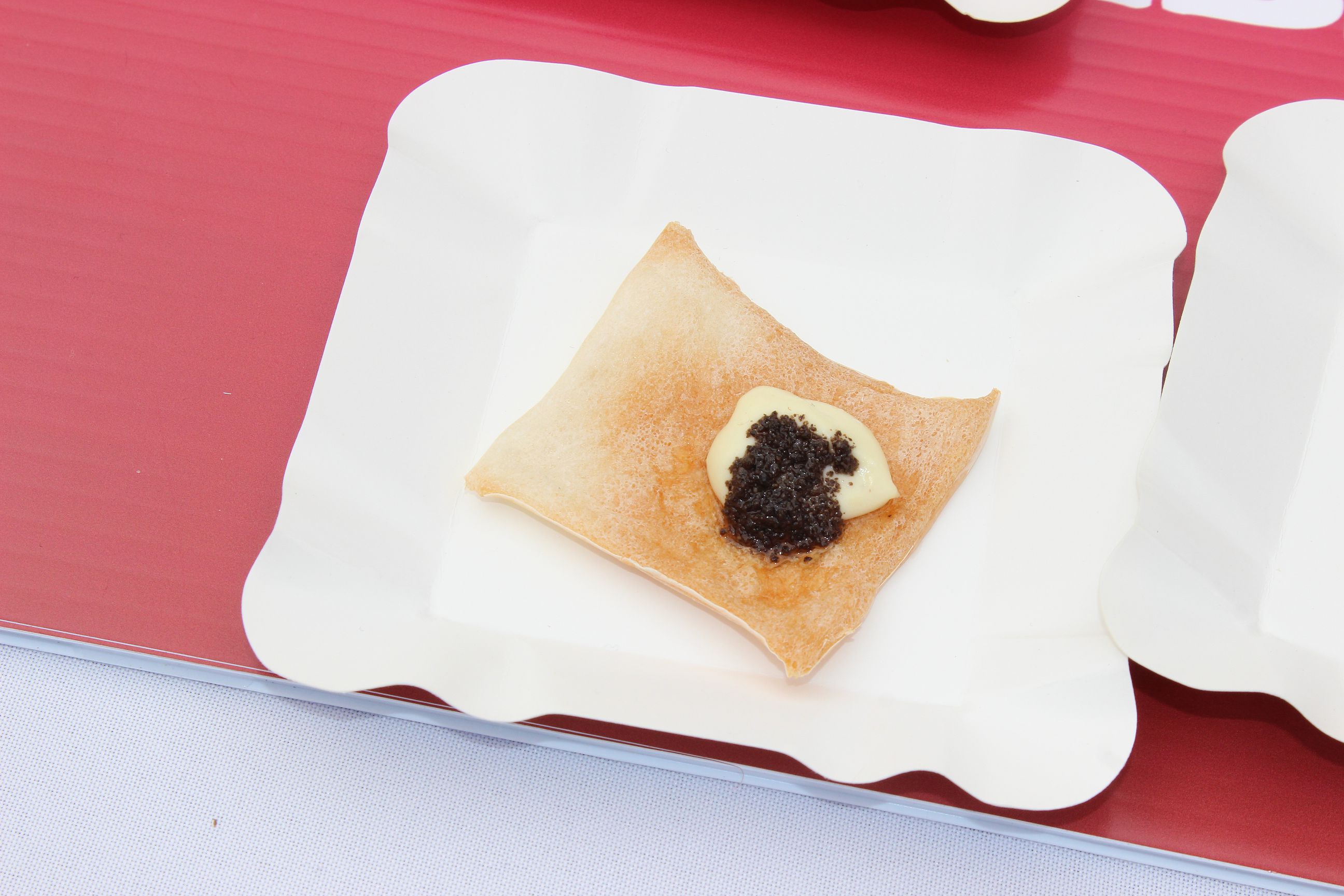 Brushstroke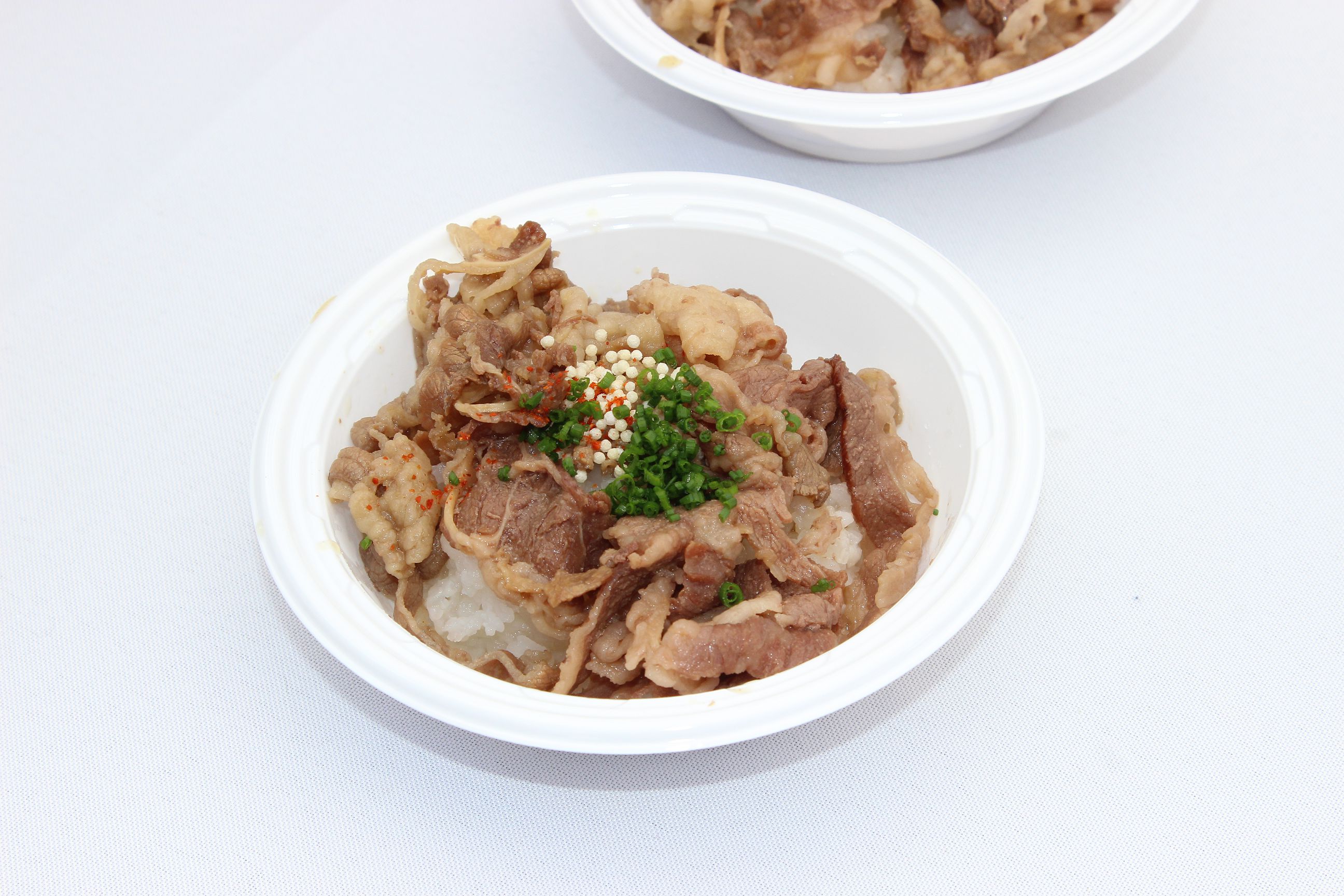 Bubby's: "Strawberry Rhubarb Crisp"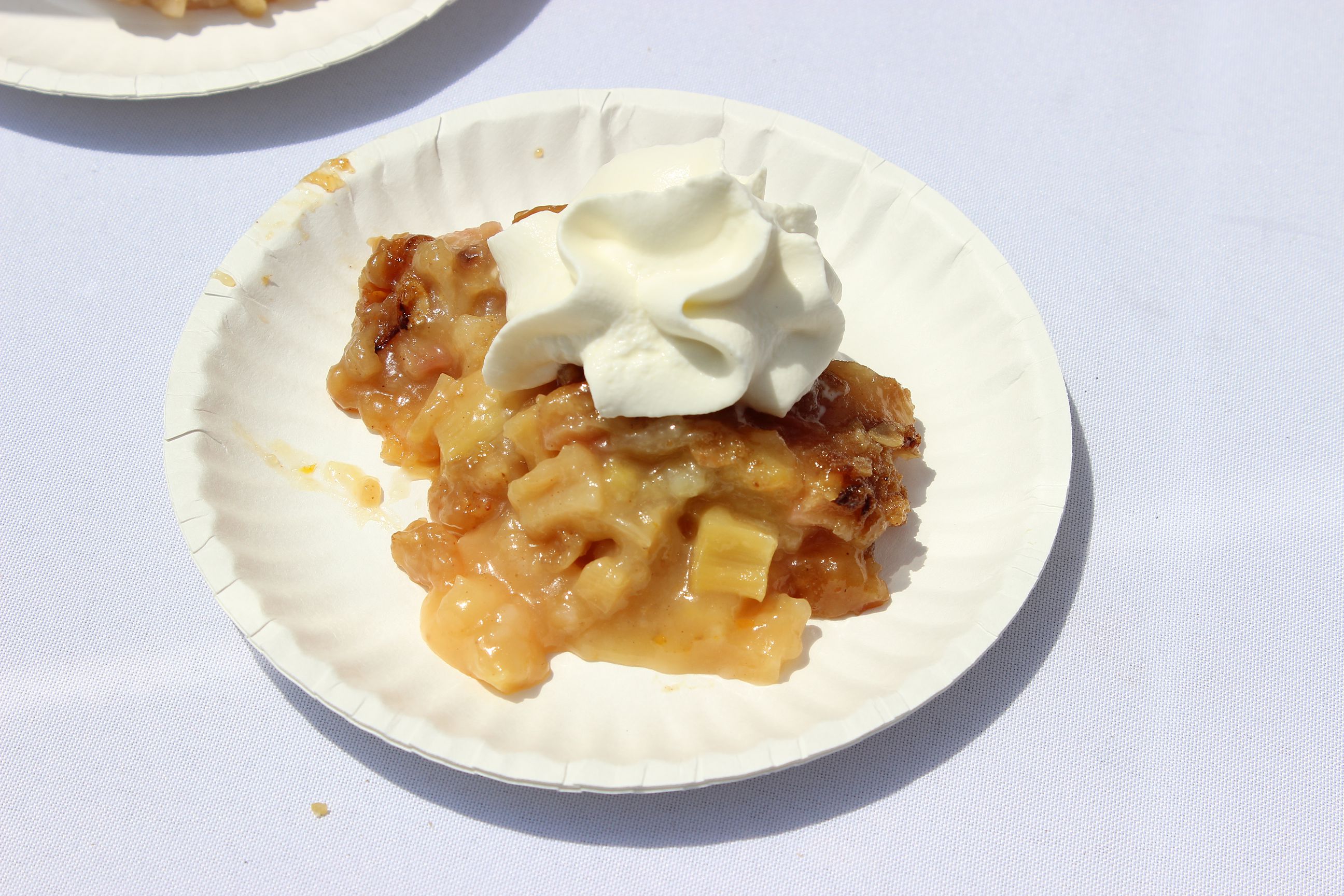 Tutto il Giorno: "Frisella Napoletana Octopus Salad"
Distilled NY: "Chicken Liver Pate with Whipped Honey and Pickled Shallots"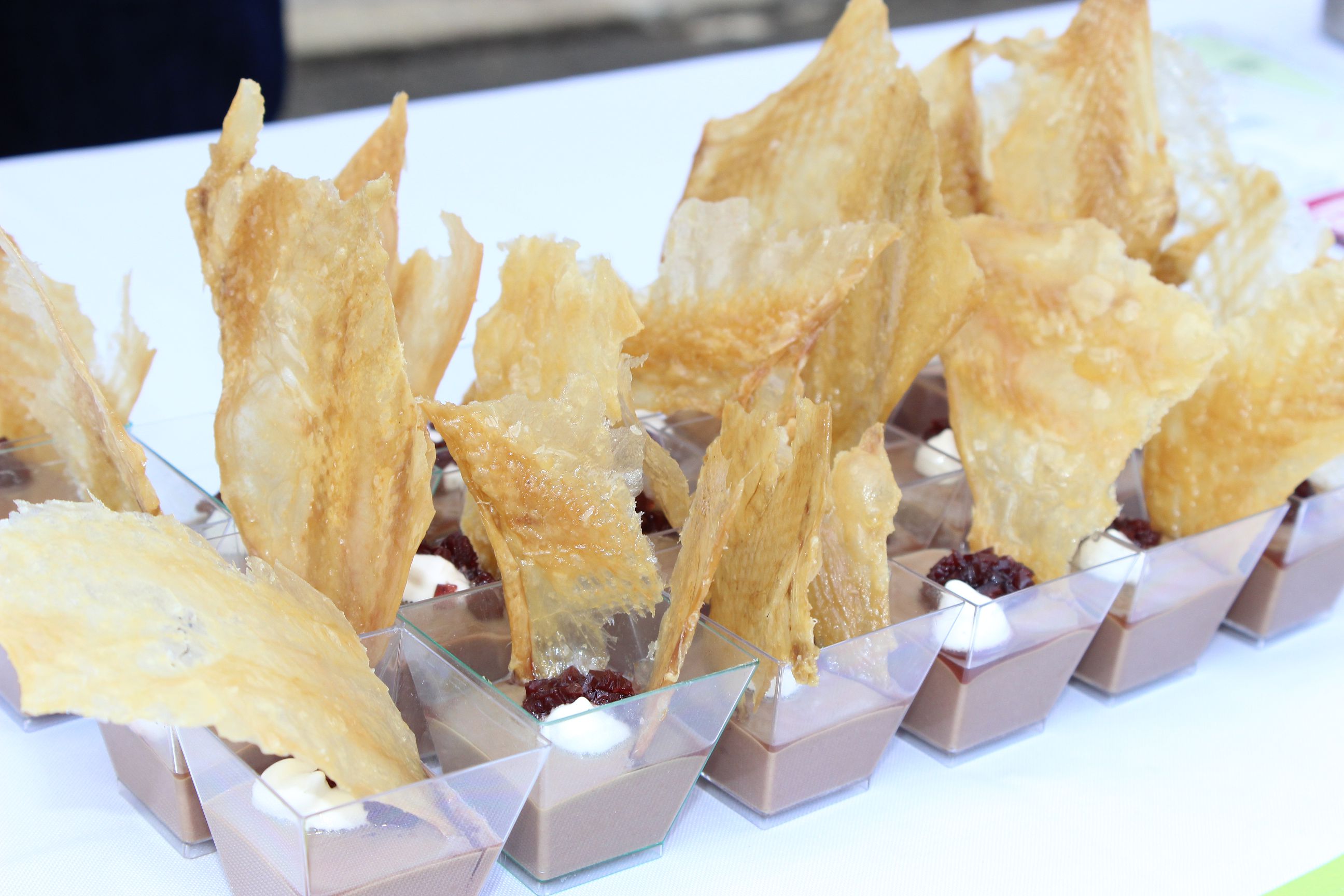 Almond: "House Smoked Bluefish with Grain and Pickled Onions"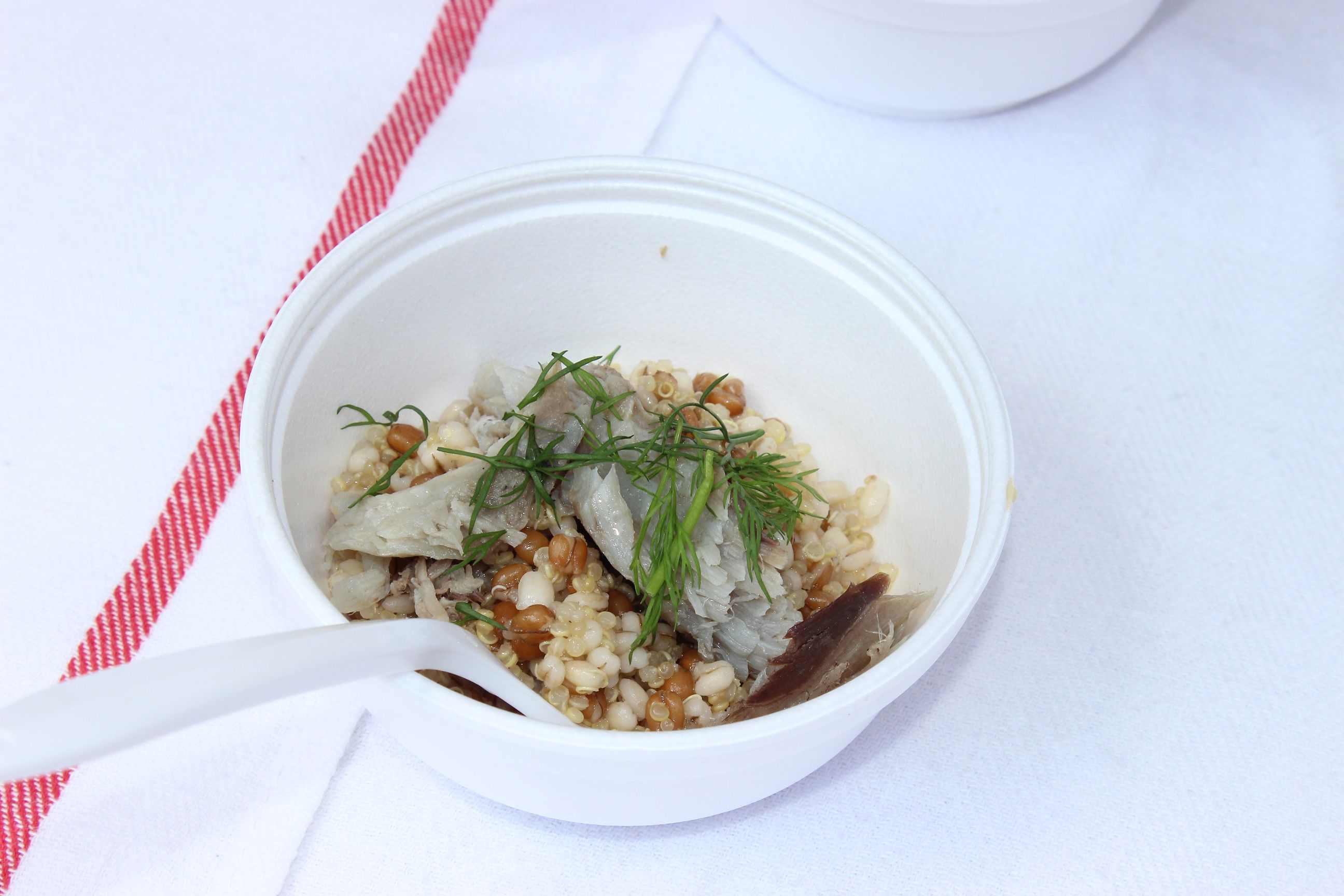 The Greek Tribeca: "Spanakupita with Roasted Potato & Tzatziki"
The Butterfly: "Beer Cheese & Crackers, Hummus with Grilled Flatbread"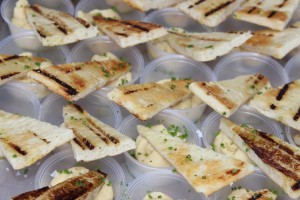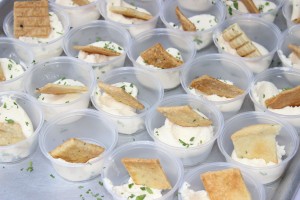 Marc Forgione: "Blue Moon Fluke Fish Tacos"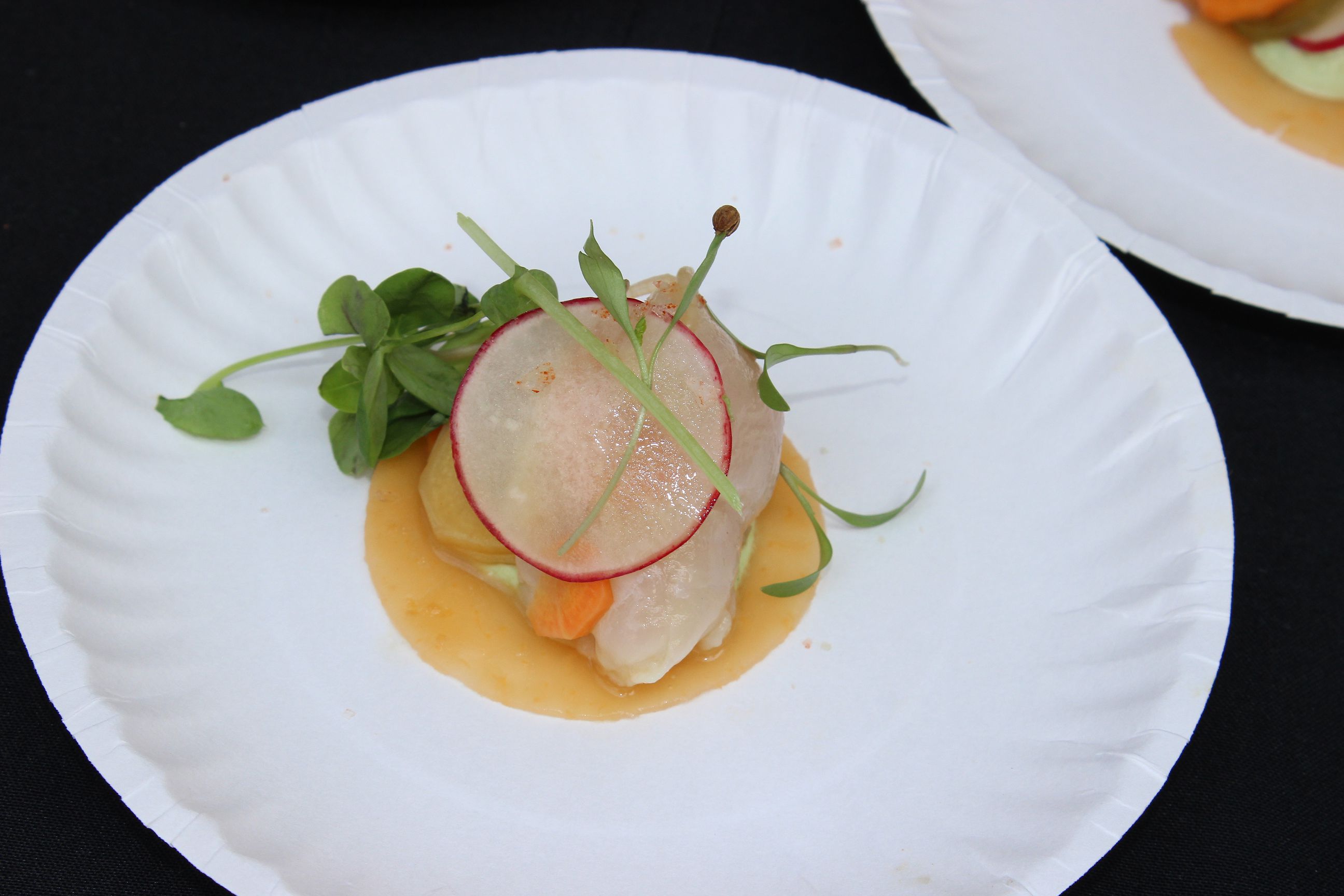 American Cut: "Crackerjack Sundae"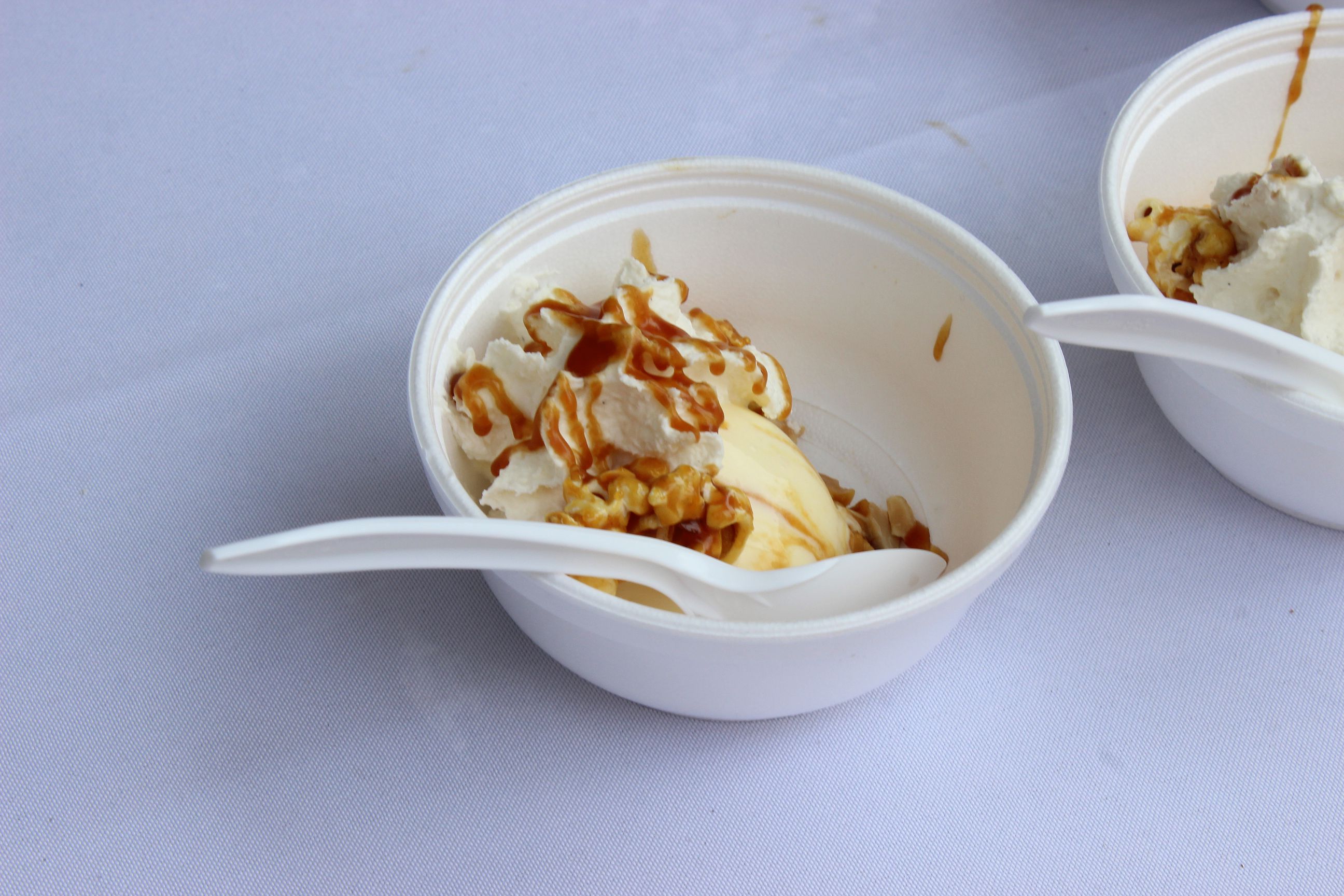 Nobu Next Door: "Nobu Inaniwa Noodles"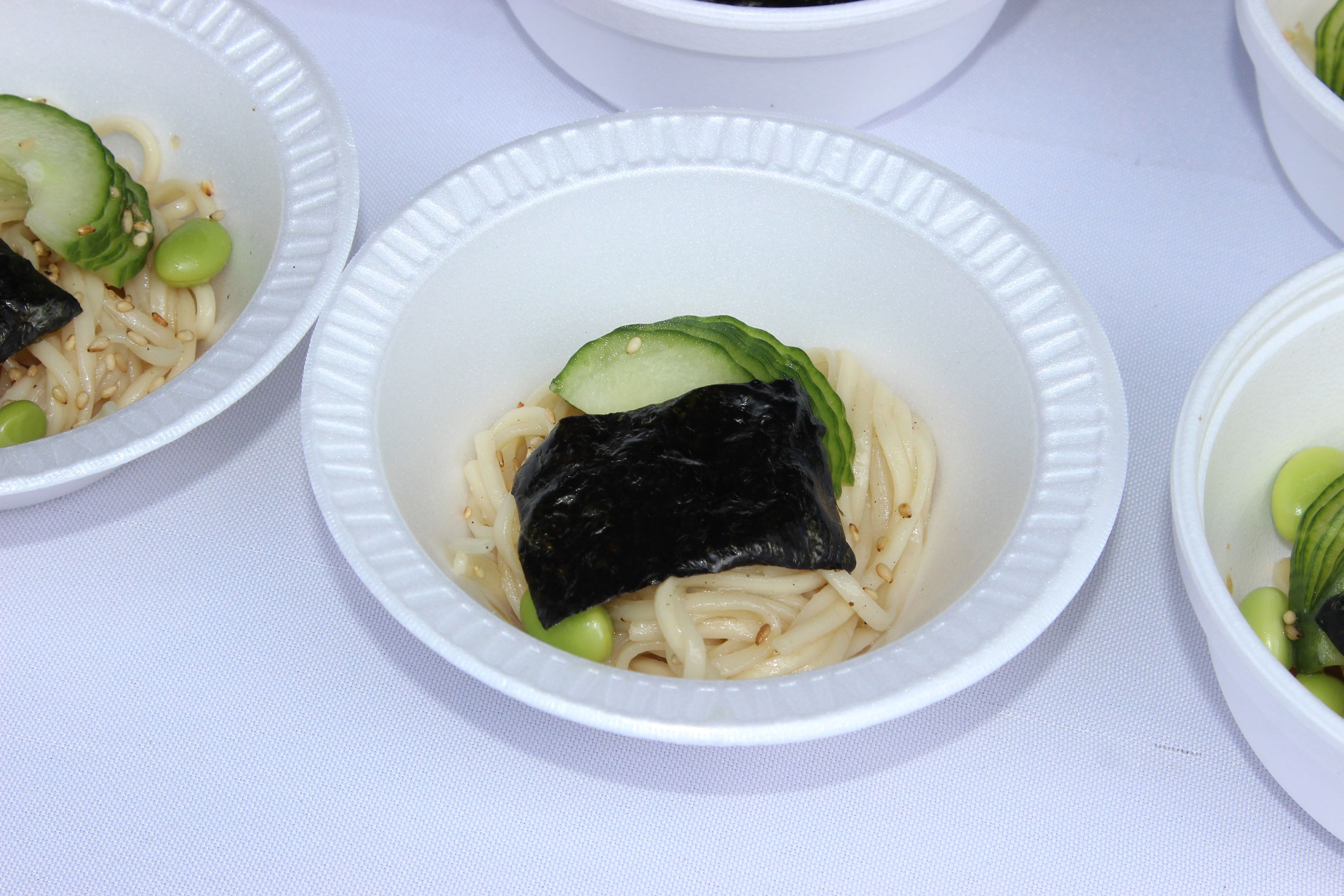 Gigino Trattoria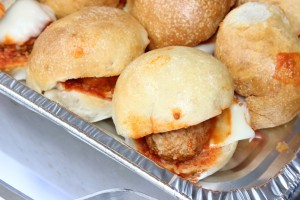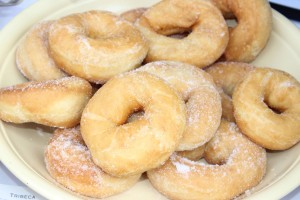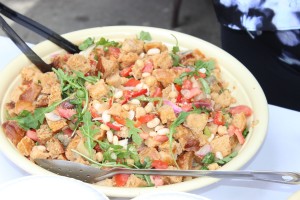 Duane Park Patisserie
Related Articles
Share
About Author
(0) Readers Comments