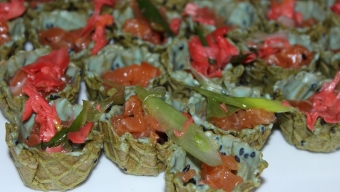 Manhattan's largest nonprofit organization geared toward services for the homeless was the primary beneficiary during Thursday evening's posh affair right inside a bustling Grand Central Station. The Grand Central Neighborhood Social Services Corporation acts as an approachable and voluntary resource in Midtown and offers basic essentials like food, clothing and showers to homeless people aside from the requisite help in job placement and housing assistance that would allow them to turn their lives around. To both raise continued awareness and funds to continue their advocacy, most of Midtown Manhattan's most notable restaurants joined forces with the Grand Central Partnership to host perhaps their most spectacular food tasting event yet.
The 2015 "Grand Gourmet: The Flavor of Midtown" returned to Vanderbilt Hall to the delight of a few hundred guests, backed by more than thirty local restaurants, each doling out delectable dishes indicative of their culinary styles. For nearly three hours, the place was swarmed with hungry folks lining up from table to table- many of whom had been to the "Grand Gourmet" event in the past and completely understood the lay of the land. Methodically, we worked our way around the room, pausing only sparingly to grab a finely prepared cocktail- like The Campbell Apartment's "The Campbell Mule"- or a refreshing pour of wine from the Finger Lakes (Wagner Vineyards' "Gewurztraminer" really hit the spot). Despite a preponderance of sweet desserts, it was the savory fare that once again had our mouths watering.
What makes "Grand Gourmet" so particularly enthralling is the annual event's ability to offer up the ability to dine at some of the City's finest steakhouses all for one price. Notables like The Capital Grille and Benjamin Steakhouse served up some tender and tasty red meat offerings, while NYY Steak took a different approach with a chilled 'Tomato Salad with Pickled Onions." The best of the bunch, as usual, came courtesy of Strip House Midtown, where Chef Michael Vignola was front and center plating pink colored "Wagyu Strip Steak" atop a pistachio-pea chimichurri drizzle. Succulent and fatty, the savory slice was decadently flavorful and became one of the evening's earliest highlights as we moved around the room.
Though Davio's Northern Italian Steakhouse also opted away from steak in the traditional sense, their "Potato Gnocchi with Wild Mushrooms in Truffle Oil" was out of this world delicious. Creamy and rich, the melt-in-your-mouth softness of each savory pillow was another stand out, despite some other notable pasta helpings from the likes of Alfredo 100, Michael Jordan's The Steak House (which boasted the evening's lengthiest line), Va Presto and Da Noi. Though there were plenty of heavy options, it was the collection of seafood dishes that may have been most satisfying with culinary hotspots like The Sea Grill and The Four Seasons Restaurant each crafting mouthwatering versions of "Tuna Tartar" for guests to indulge upon. Surprisingly though, The Wheeltapper Pub's "Salmon Tartar" was perhaps the best of the trio wrapped in a sweet basket. The bite-sized tart was deliciously layered with pickled ginger slaw and fresh hunks of orange salmon, yielding a smattering of different yet well balanced flavors.
If you had polled the standing room only crowd, most of the folks had chosen Pera Mediterranean Brasserie as the evening's finest dish. Their two-bite "Turkish Smoked Lamb Tacos" somehow tasted as brilliant as they looked. The smoke-fueled flavor was evident within our first bite as the crisp crunchy taco shell exploded into pieces, lacquered with creamy cheese crumbles and a rich orange aioli. When combined together, the entirety of the dish was tough to beat for any of the remaining thirty-plus restaurants. After grabbing a couple of refreshing pints from the friendly team at Beer Table, our outstretched hands had picked up some "Almond Log" and "Butter Crunch" bites from Li-Lac Chocolates- certainly an unlikely pairing, but delicious nonetheless. Candidly, there was far too much food at 2015's "Grand Gourmet" which made this year's addition of a circular couch right in the middle of the room all the more useful. Completely satiated from the endless array of unique dishes, we were forced to grab a seat, to look around and take in the grandeur of this year's affair. In awe, we were left wondering- how will the Grand Central Partnership manage to top themselves next year?
- Jane Van Arsdale
Photos from the 2015 Grand Gourmet: The Flavor of Midtown

St. Andrews Restaurant & Bar: "Pastrami Cured Salmon on Marble Rye Crostini"

STOUT Grand Central: "Mini Guinness Bratwurst with Fennel Sauerkraut"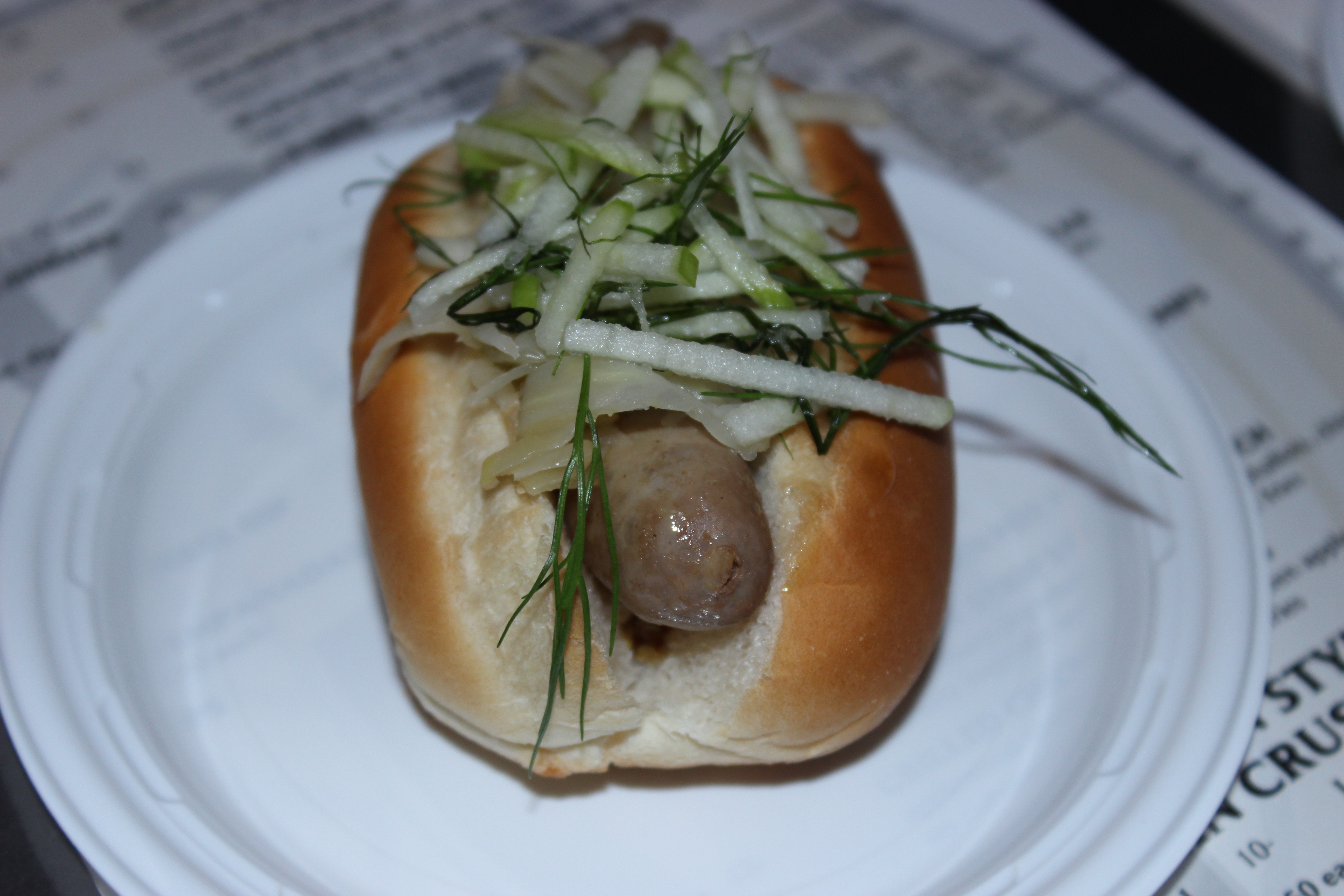 Chola: "Imli Eggplant"

Club 101: "Potato Pancake, Artichoke Puree, Roast Veal Loin with Red Pepper Coulis"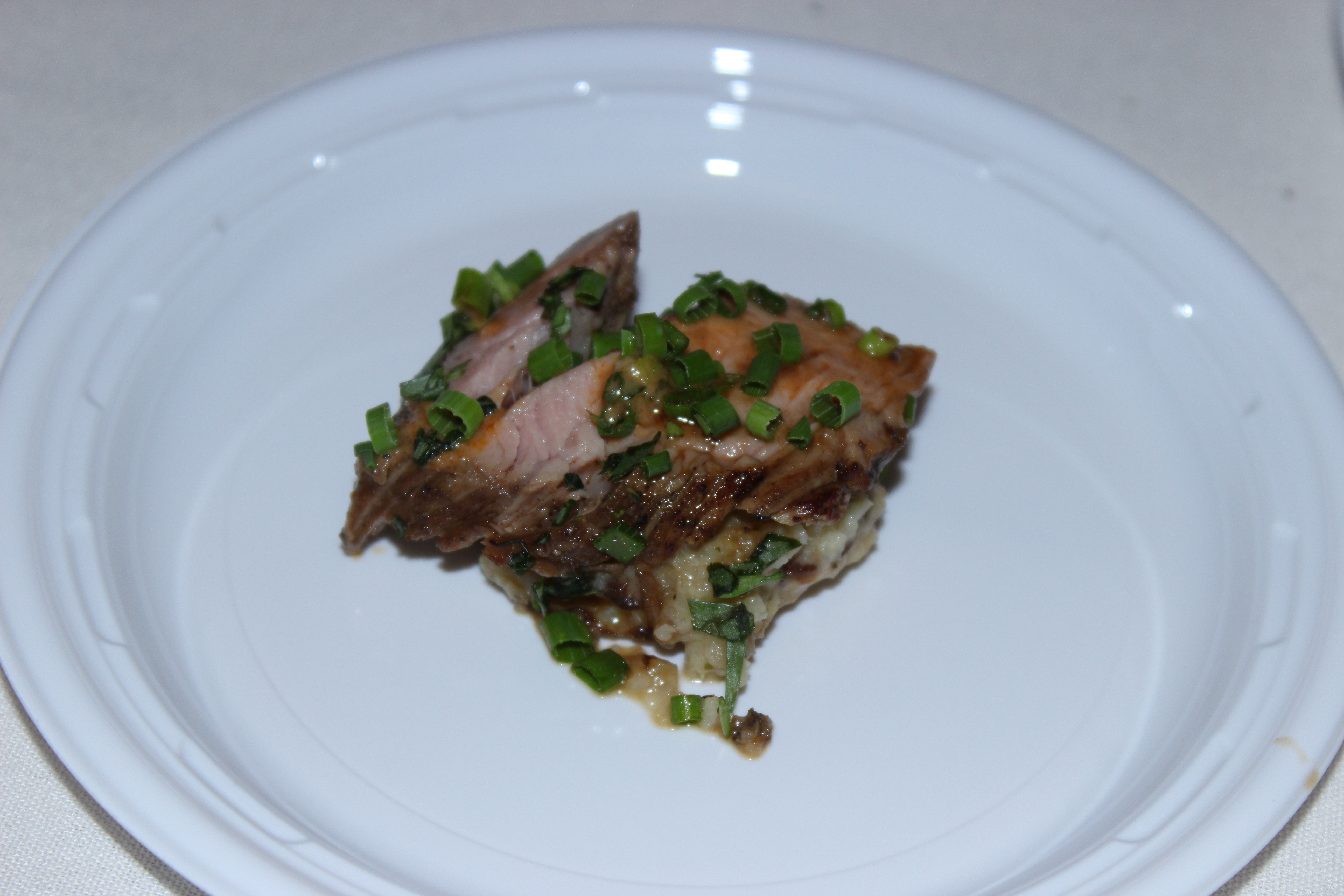 Magnolia Bakery: "Banana Pudding & Mini Cupcakes"

Public House New York: "Panko Crusted Crab Bites topped with Caviar on a Wonton"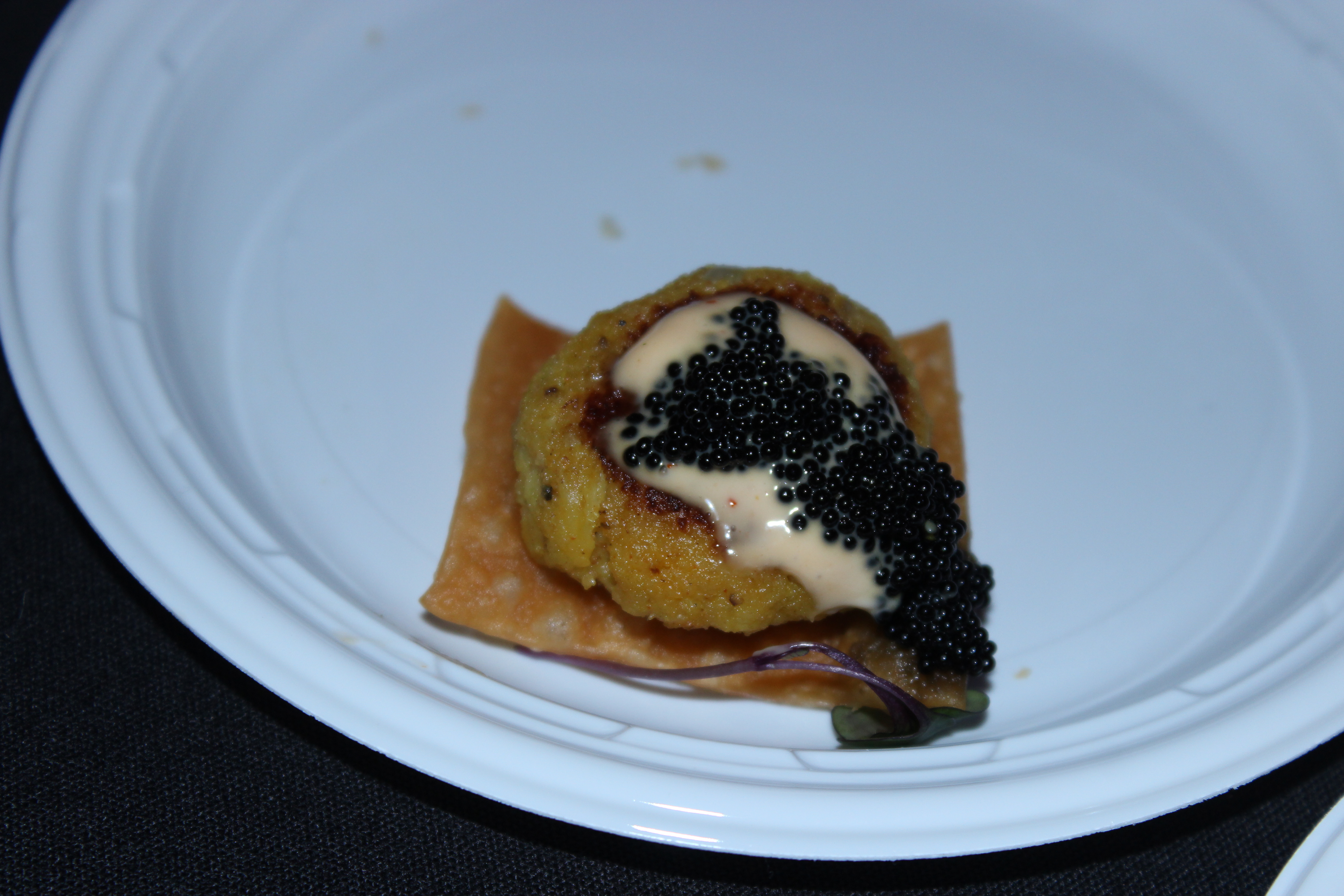 FIKA: "Cardamom Buns & Mini Brownies"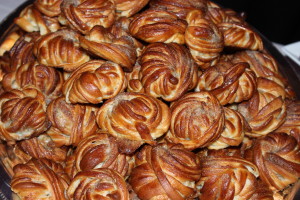 Butterfield 8: "Cumin Seared Ahi Tuna with Taro Root Chips"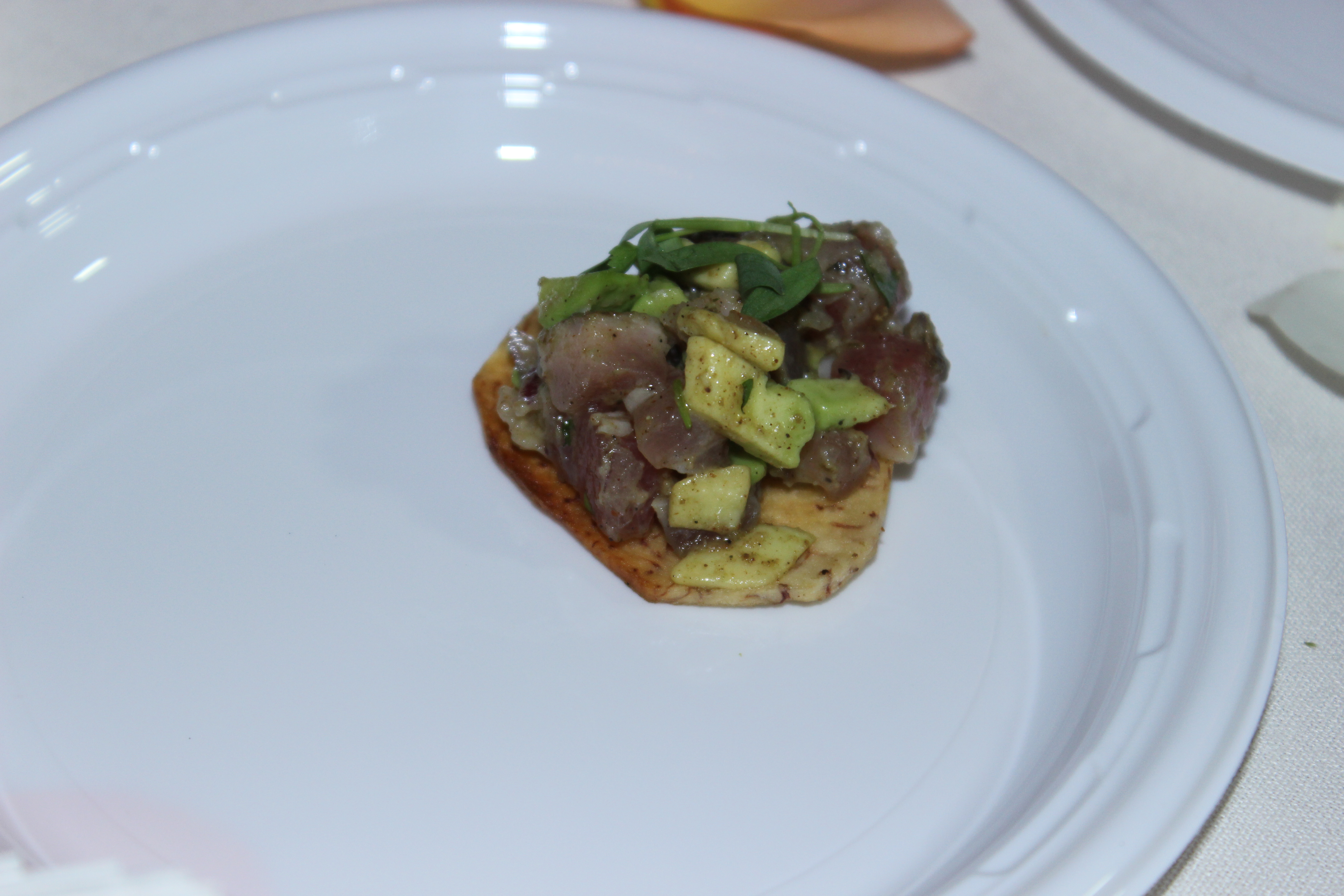 Benjamin Steakhouse: "USDA Prime, Dry-Aged Porterhouse Bites & Creamless Creamed Spinach"

The Sea Fire Grill: "Ahi Tuna with Sesame Soy Vinaigrette"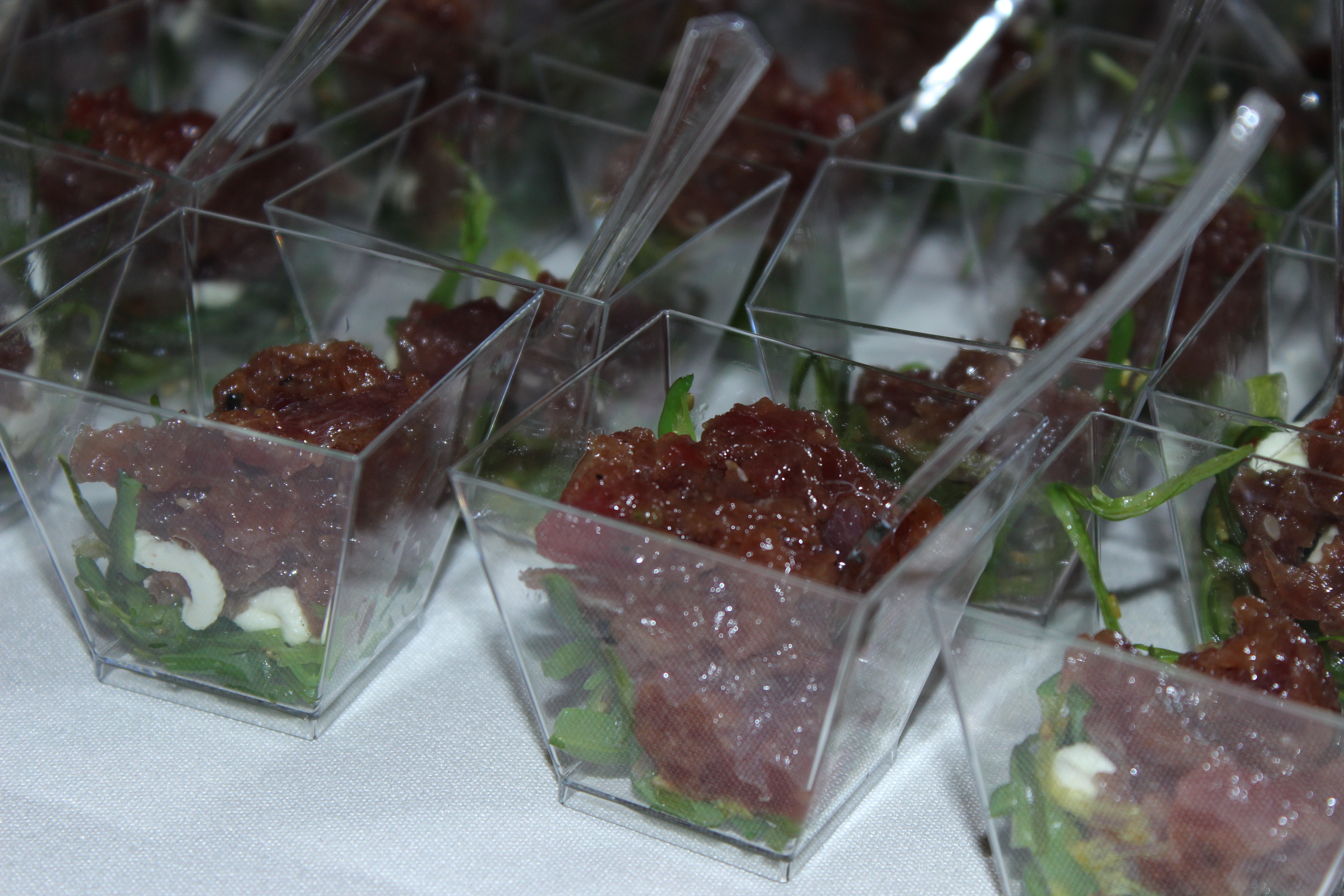 Ruby Foo's Times Square: "Edamame Hummus with Thai Basil, Marinated Tomatoes & Feta"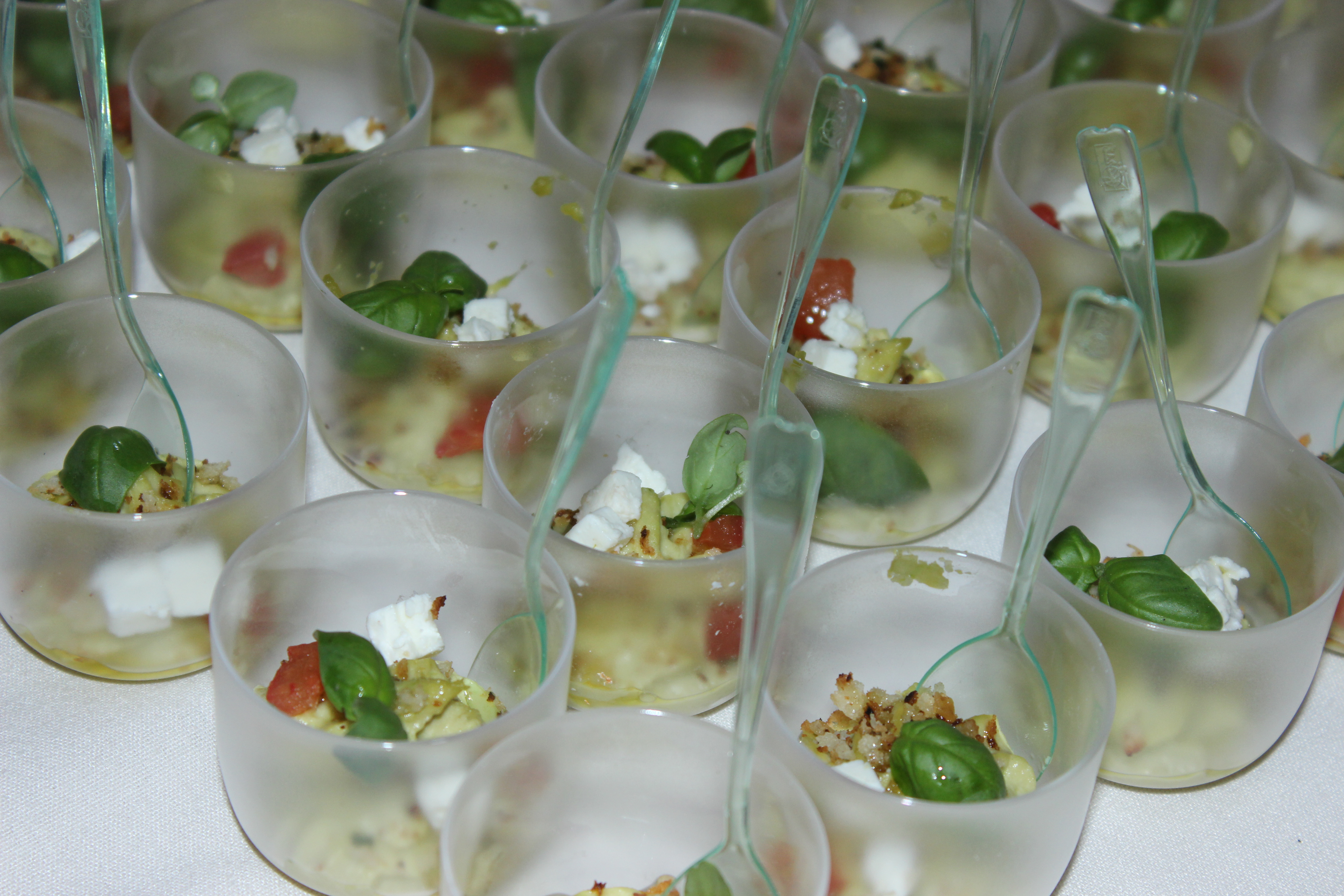 Strip House Midtown: "Seared Snake River Farms Wagyu Strip Steak with Pistachio-Pea Chimichurri"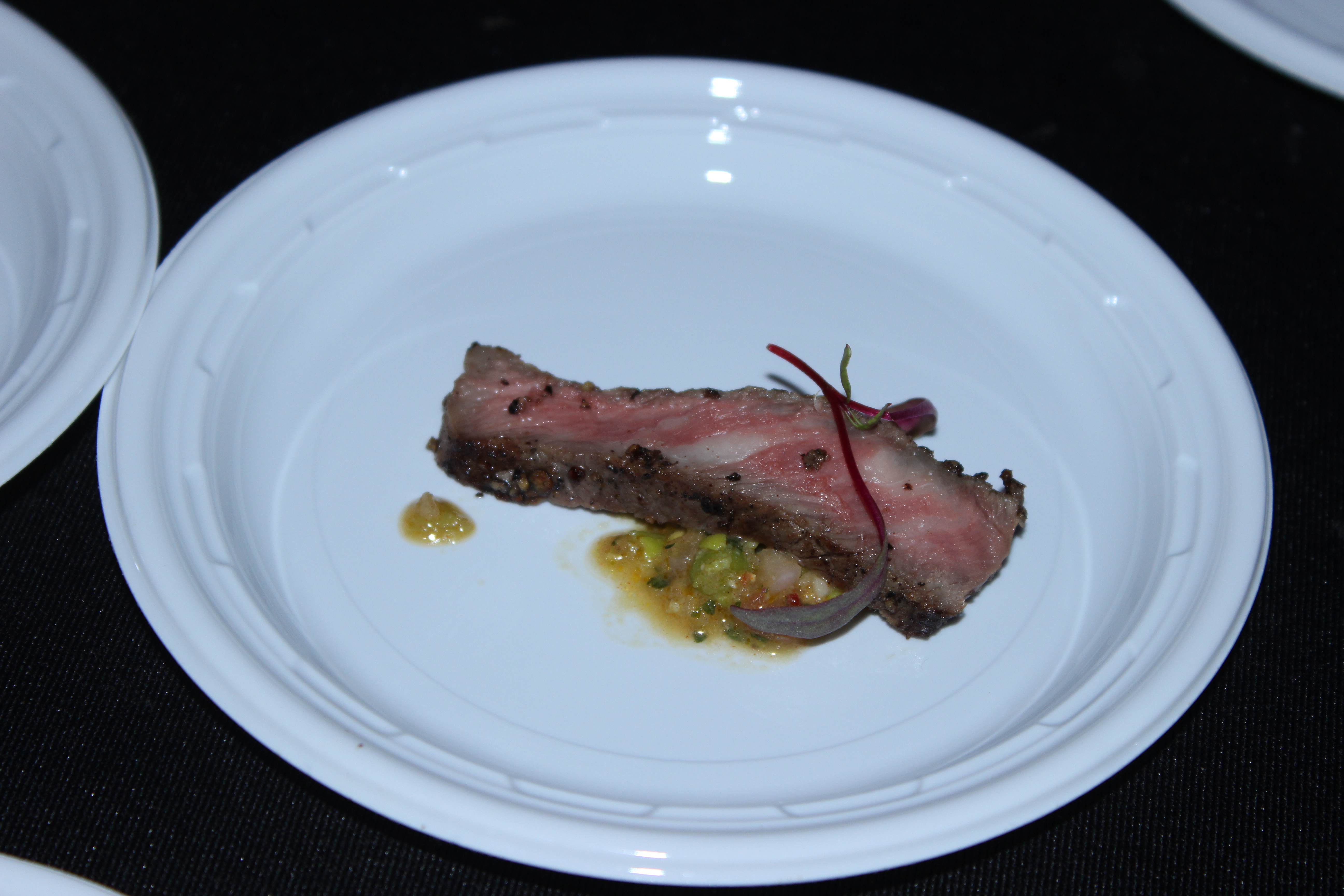 Jacques Torres Chocolates: "Assorted Chocolates" & "Seasonal Ice Cream & Sorbets"

Ammos Estiatorio: "Roasted Lamb Riblets"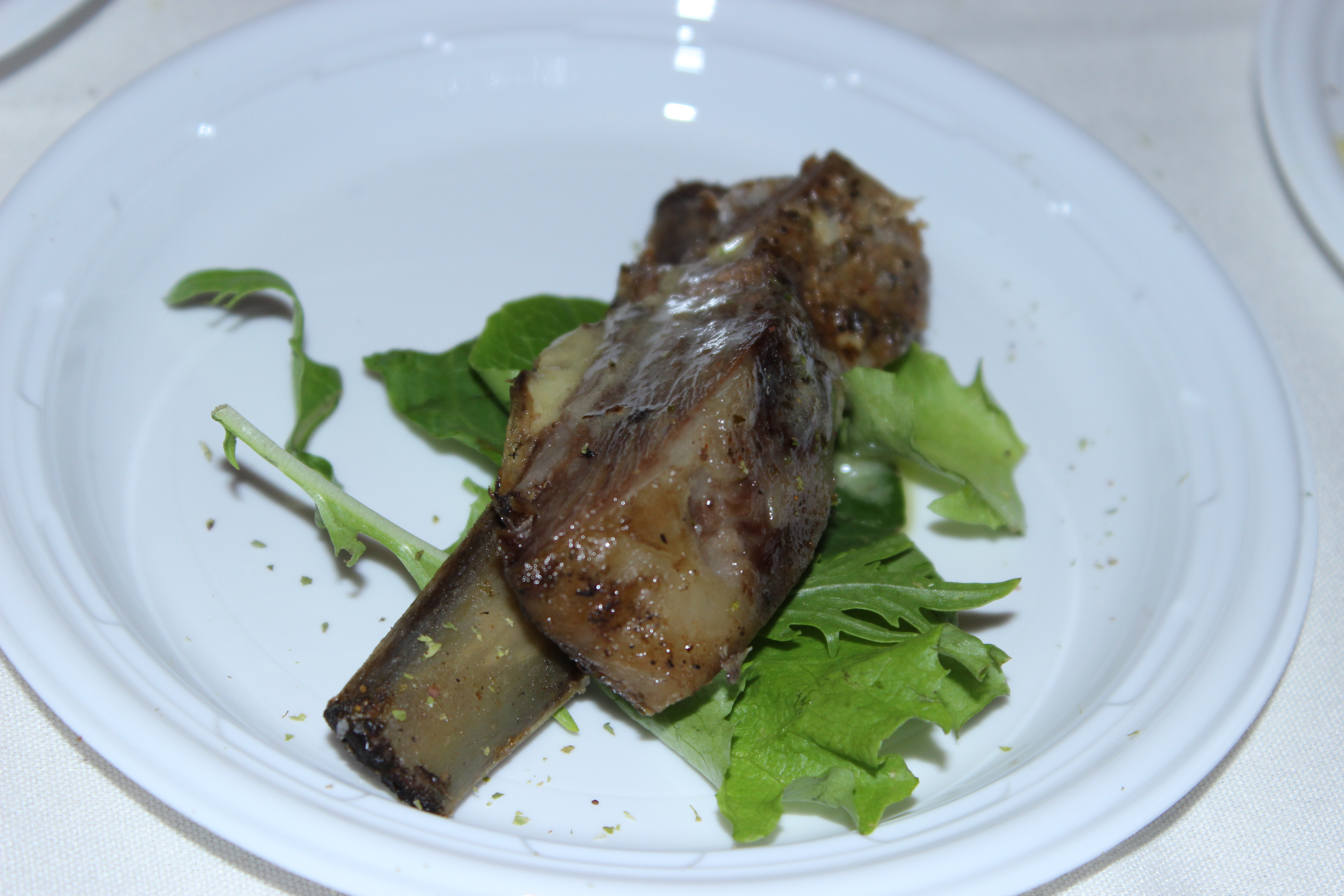 Alfredo 100: "Gnocchi al Parmigiano ed Olio al Tartufo Bianco"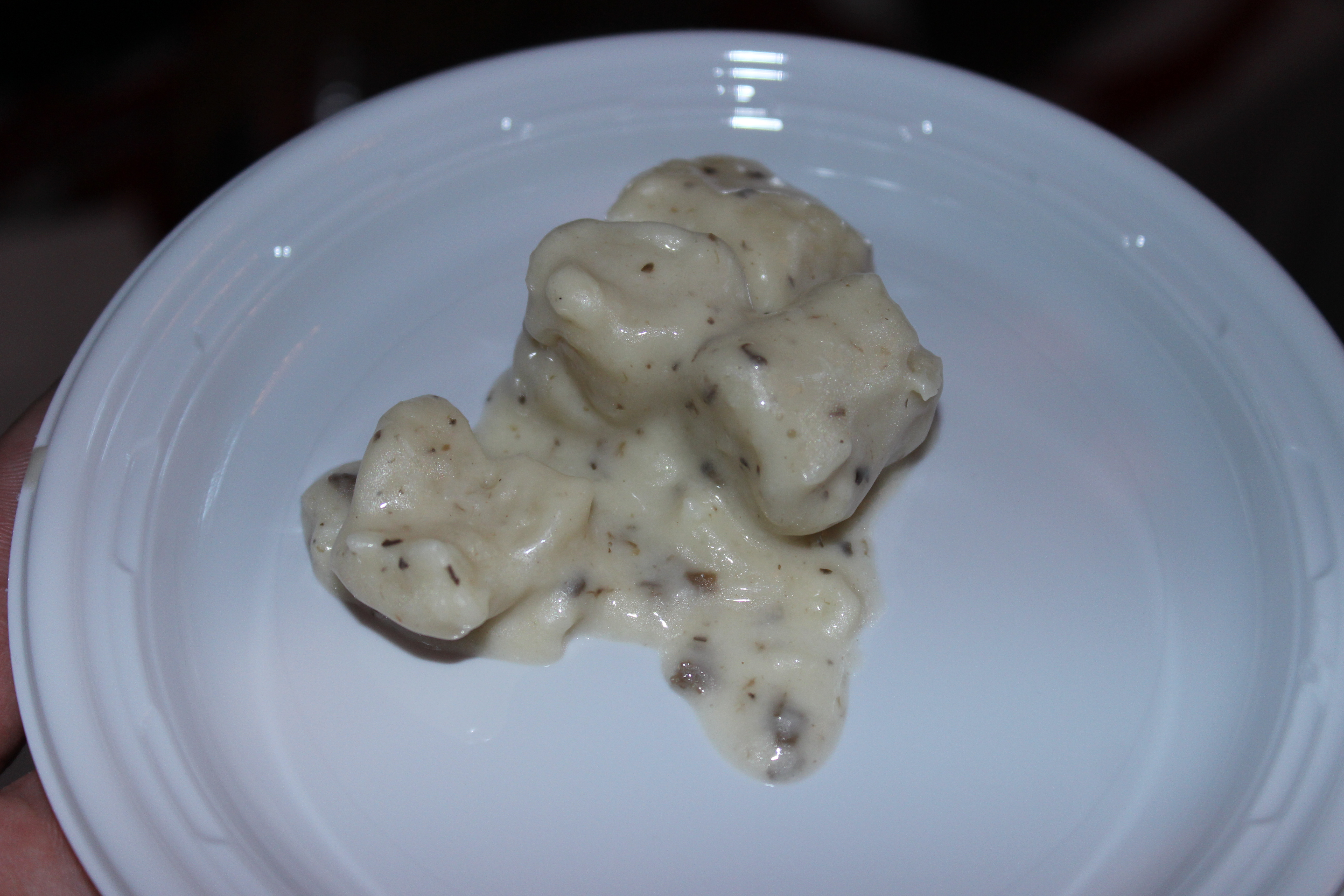 Michael Jordan's The Steak House NYC: "Sliced New York Strip Steak with Macaroni & Three Cheeses"
Triomphe Restaurant at The Iroquois: "Foie Gras Mousse Profiterole, Black Garlic Gastrique"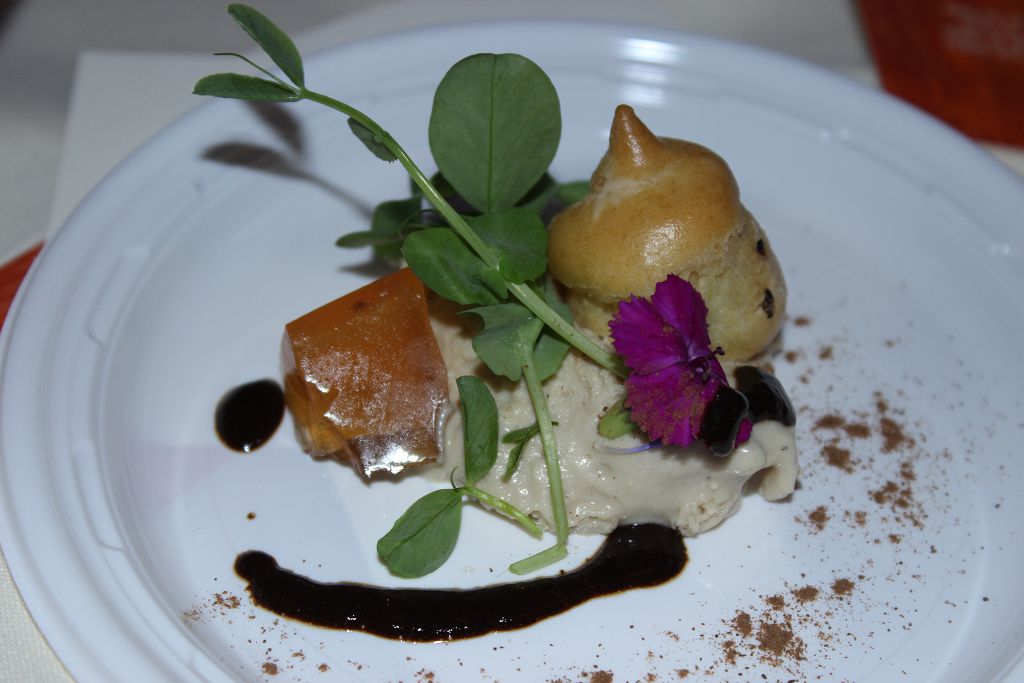 Li-Lac Chocolates: "Almond Logs" & "Butter Crunch"

Pera Mediterranean Brasserie: "Turkish Smoked Lamb Tacos"
Piatsa Kalamaki: "Pork & Chicken Skewers with Tzatziki Sauce"

Va Presto: "Spinach and Ricotta Ravioli with Tomato Basil Sauce"
Naples 45 Ristorante e Pizzeria: "Polpettine Meatballs"

NYY Steak: "Tomato Salad and Pickled Onions with Garlic-Miso Vinaigrette"
The Wheeltapper Pub: "Salmon Tartar topped with Pickled Ginger-Sesame Slaw in Pesto Basket Tart" & "Pineapple-Basil Shooter"
Davio's Northern Italian Steakhouse: "Gnocchi Bolognese with Braised Veal, Beef & Pork" & "Potato Gnocchi with Wild Mushrooms in Truffle Oil"

The Capital Grille: "Porcini-crusted Tenderloin in 15 Year Aged Balsamic"
New York Central Restaurant and Lounge at Grand Hyatt New York: "Duck Cavatelli with Spring Vegetables"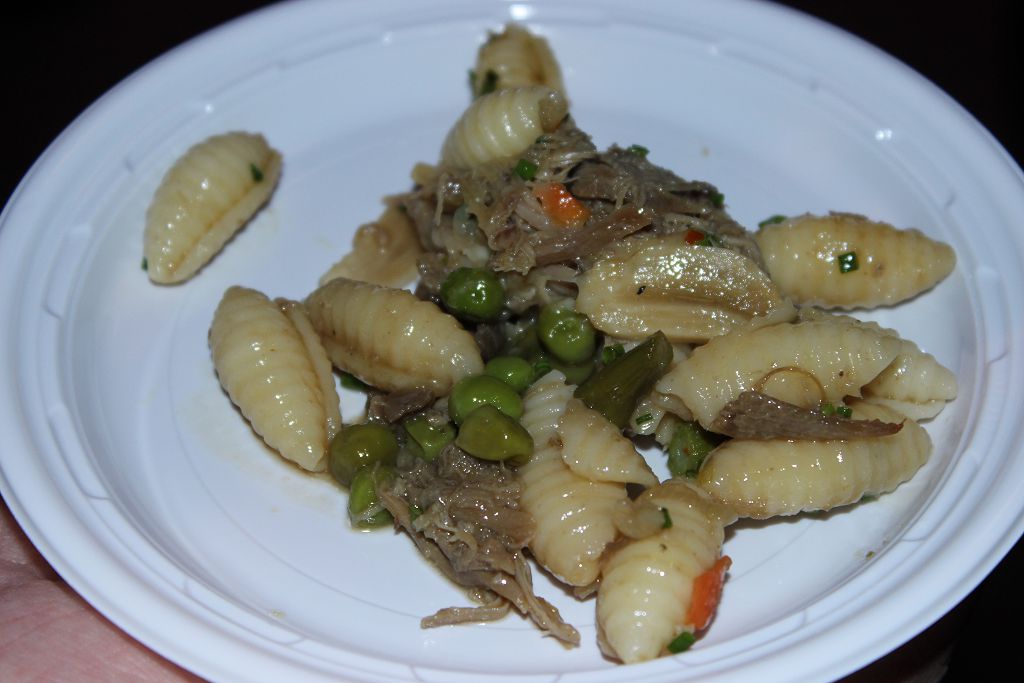 The Four Seasons Restaurant: "Tuna Tartar"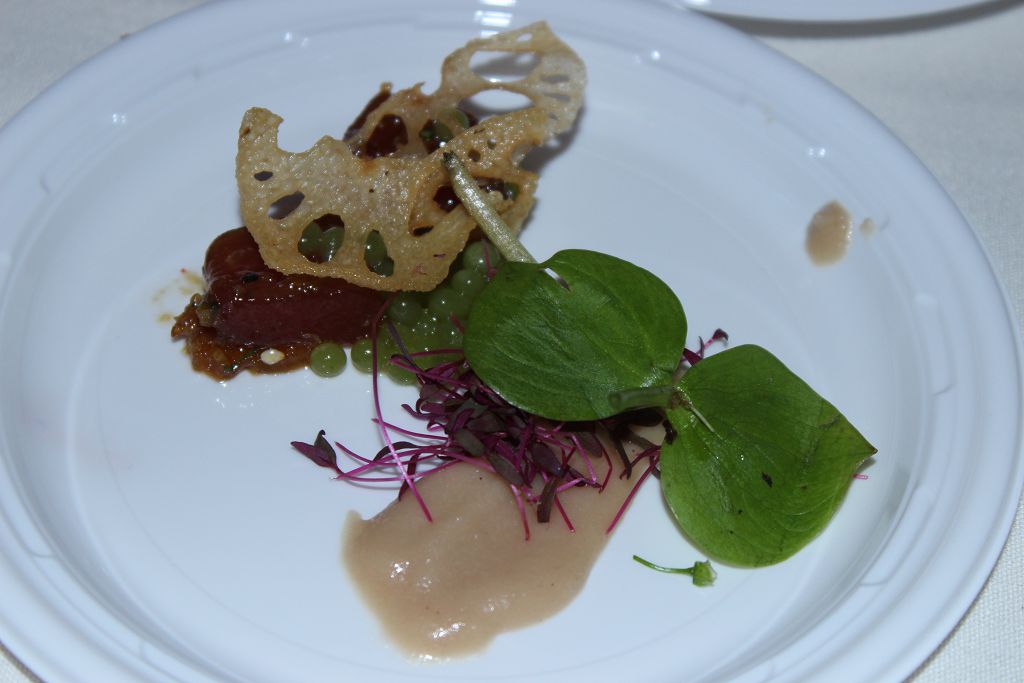 Shake Shack: "Red Velvet Custard"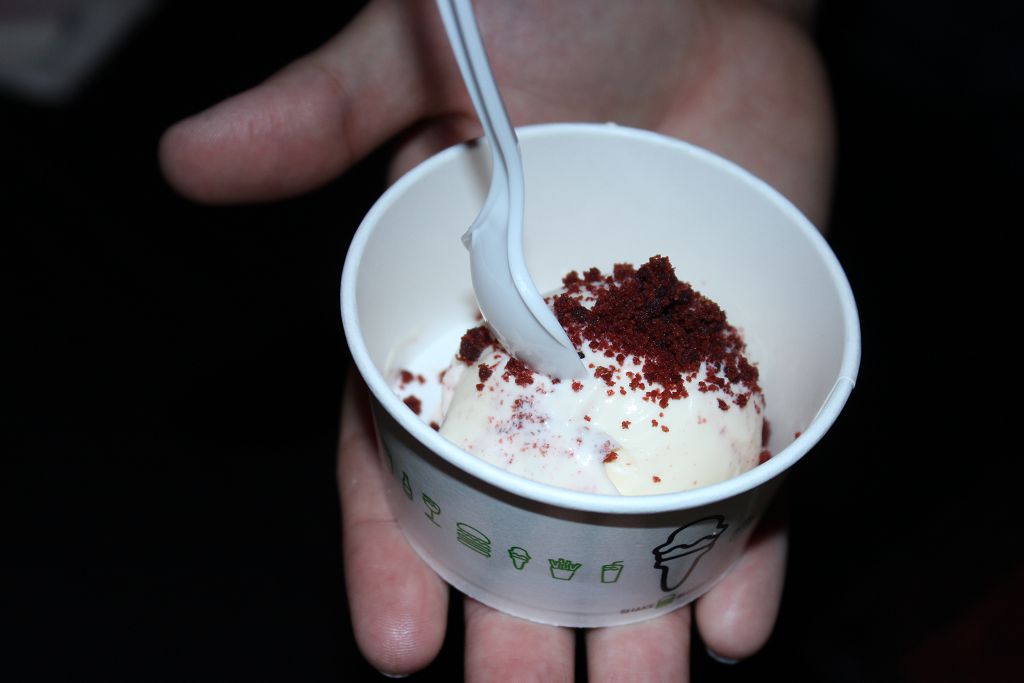 Grand Central Oyster Bar: "Blue Point Oysters in the Half Shell"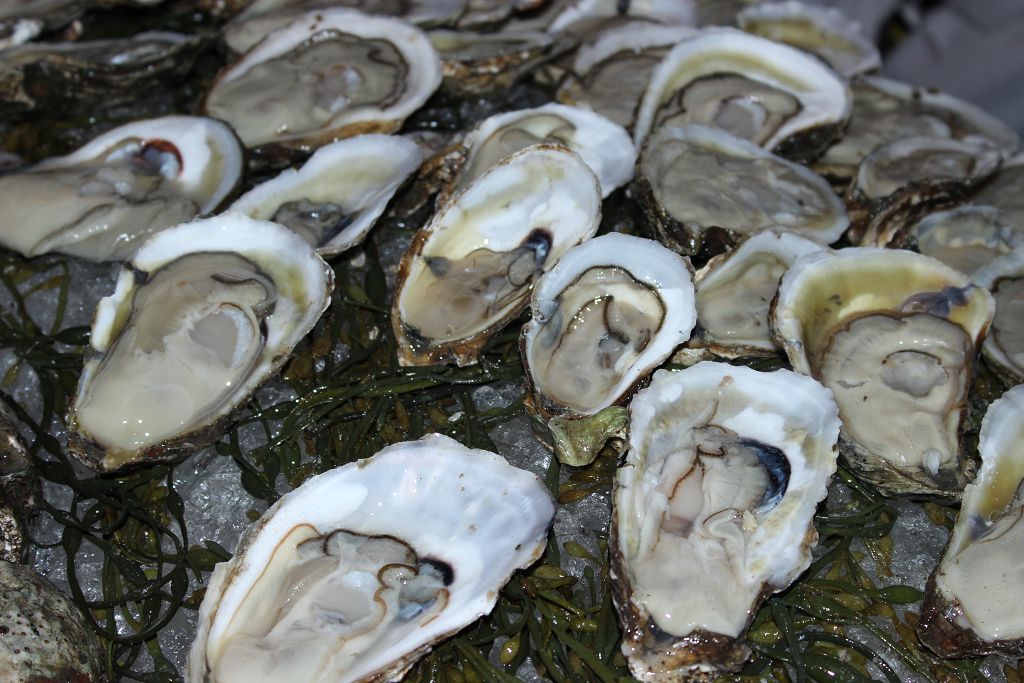 Cafe Centro: "Crudo of Long Island Fluke, Grapefruit & Jalapeno"
La Fonda Del Sol: "'Cuban Sandwich' Pork Belly Montadito, Hot Pickle Relish with Queso Fresco"
Pershing Square: "'Long Island Duck Breast with Mushroom Risotto and Black Cherry Sauce"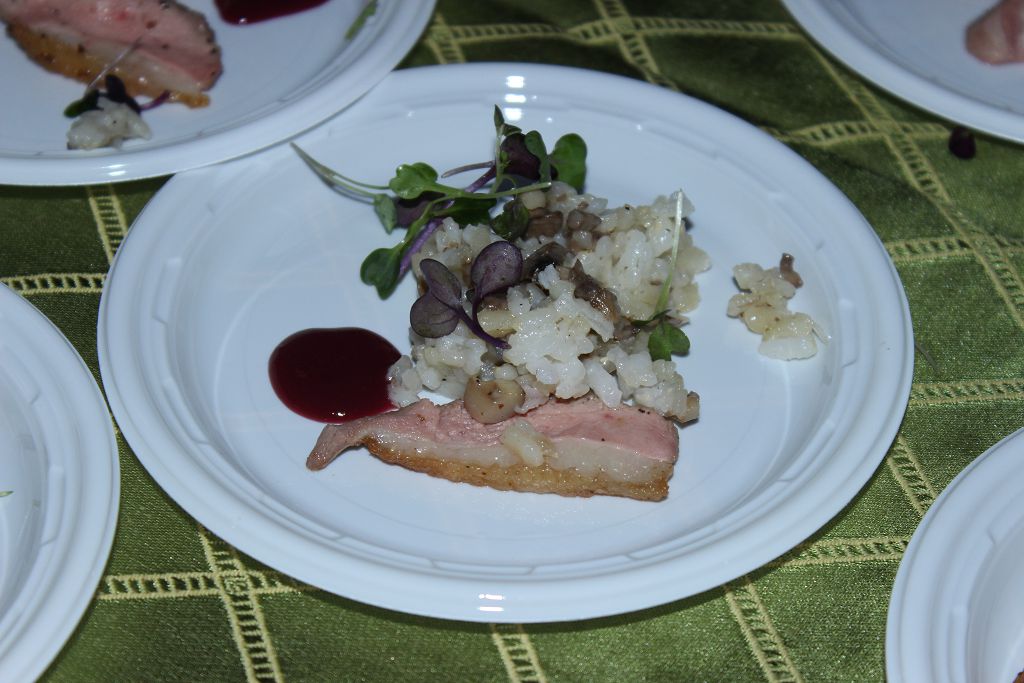 Related Articles
Share
About Author
(0) Readers Comments