For the first time ever, the 9th Annual 'Brooklyn Uncorked' would head to Dumbo on Thursday night to the delight of hundreds of local imbibers. Presented by Edible Brooklyn, the three hour event would emanate from 26Bridge, a suitable venue that perfectly meshed an industrial feel with that of a spacious country barnyard. In other words, the setting was as unique as the distinctive dishes being doled out by more than a dozen New York City restaurants. Each served dish was slated to be paired with a different local wine- with representatives coming to town from as far as the Finger Lakes and the North Fork of Long Island and as nearby as native Brooklyn- to pour some vino into the empty and awaiting glasses of thirsty tastemakers.
Though a short line stretched from outside the front doors of 26Bridge, guests quickly filled up the space armed with metal forks to do some serious damage on the eclectic array of eats being served. Familiar participants like Manhattan's Gramercy Tavern and Park Slope's Taco Santo were immediately sought after, serving some of the evening's finest handheld fare. Gramercy's outstanding "Duck Pate" was a decadent spread of thick, rich duck and a sprinkling of pickled ramps and bits of asparagus atop a crunchy slice of rustic toast- while Taco Santo whipped up a piping hot "Pig's Head Taco," with tortillas being freshly prepared on site.  Among the more eccentric samples being plated, the two restaurants continue to deliver time and time again as stand-out participants in Edible's recurring events.
As the parade of tasting continued, bottles of wine being sampled were also made available for purchase as keepsakes from the event. With the humidity outside rising seemingly by the second, we made more than a few trips over to the Finger Lakes Wine Alliance where pours of Red Newt Cellars' 2013 "Dry Riesling" and Knapp's "Dry Riesling" became instant favorites. Typically sweet, rieslings can be particularly polarizing- but as the sprawling space began to fill up with guests, these refreshing pours of crisp white wine became essential to our enjoyment of the evening. We'd be remiss not to also mention Wainscott Main Wine & Spirits- who, in partnering with The Gotham Project, were pouring ice cold rose wines straight from their wine taps into our glass- and Paumanok's excellent 2014 "Chenin Blanc," both of which became some of our go-to pours as the event progressed.
From tasty chilled soups like Emily's "Carrot Gazpacho" and Benchmark Restaurant's delicious poached lobster infused "Chilled Almond Gazpacho" to an outlandish spread of charcuterie from Whole Foods Market, there was sufficient culinary diversity on hand to appease any eater's appetite. The stand out dish for us though came from the team at Hunter's Brooklyn where the Cobble Hill eatery served up a crunchy brioche chip as the base for their tasty "House-cured Lox with Creme Fraiche." The fresh smoked salmon, smooth white cream and crumbling cracker combined to be entirely light, pairing together uniquely despite the flavors being fairly traditional. We waited for the staff members to turn their backs so that we were able to return for second and third helpings without being overly embarrassed by our own gluttony.
After filling our glasses with wines from Wolffer Estate Vineyard, Macari Vineyards and of course Brooklyn Oenology Winery, we grabbed a few desserts before waiving the white flag for the night. Though we aren't sure who this 'Steve' is from Steve's Authentic Key Lime Pie, his subtly sweet crust and creamy lime infused pie was downright exceptional, while the "Dark Chocolate Ganache Tartlet" rich with mouthwatering raspberry caramel from The Chocolate Room was equally as decadent.  The desserts marked the end for us as we wiped the remaining chocolate smudges from our faces- and sweat from our brows- before heading out for the night.
Edible Brooklyn certainly has a knack for exposing its readers and attendees to worthwhile restaurants and Thursday evening's affair was unsurprisingly no different. Although the space may have changed from the massive Skylight One Hanson building in Fort Greene, the 2015 "Brooklyn Uncorked" still managed to be as fun and as festive as it's ever been.  And once again, we learned that you don't necessarily need to get on an airplane to find some great wines- there's a lot of great ones being made right in our own backyard.
- Dave Gendelson
Food Photos from Edible's "Brooklyn Uncorked 2015″

Emily: "Carrot Gazpacho"

Pazzi Pasta: "Assorted Gluten Free Pastas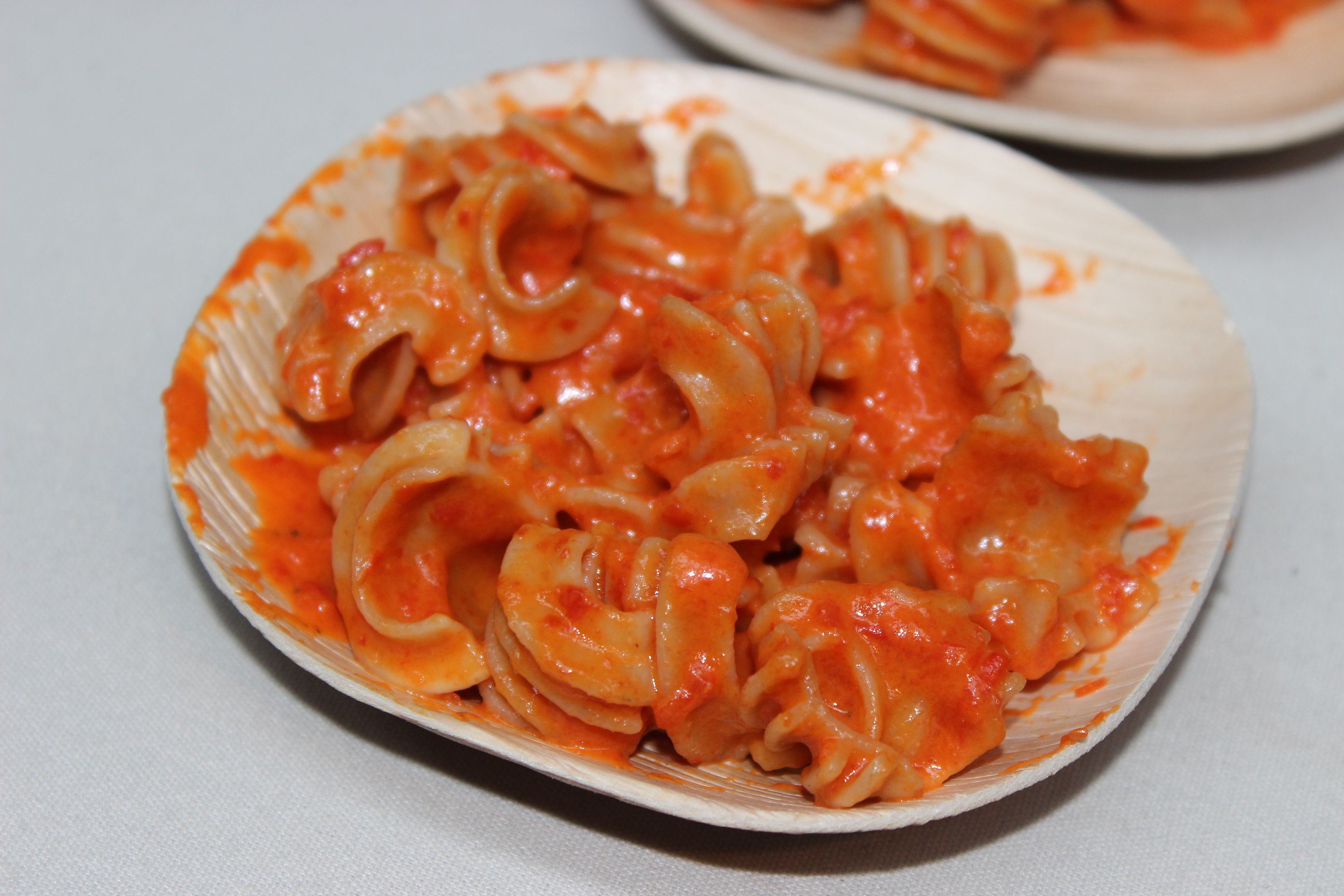 Hunter's: "House-Cured Lox, Creme Fraiche, Brioche Chip"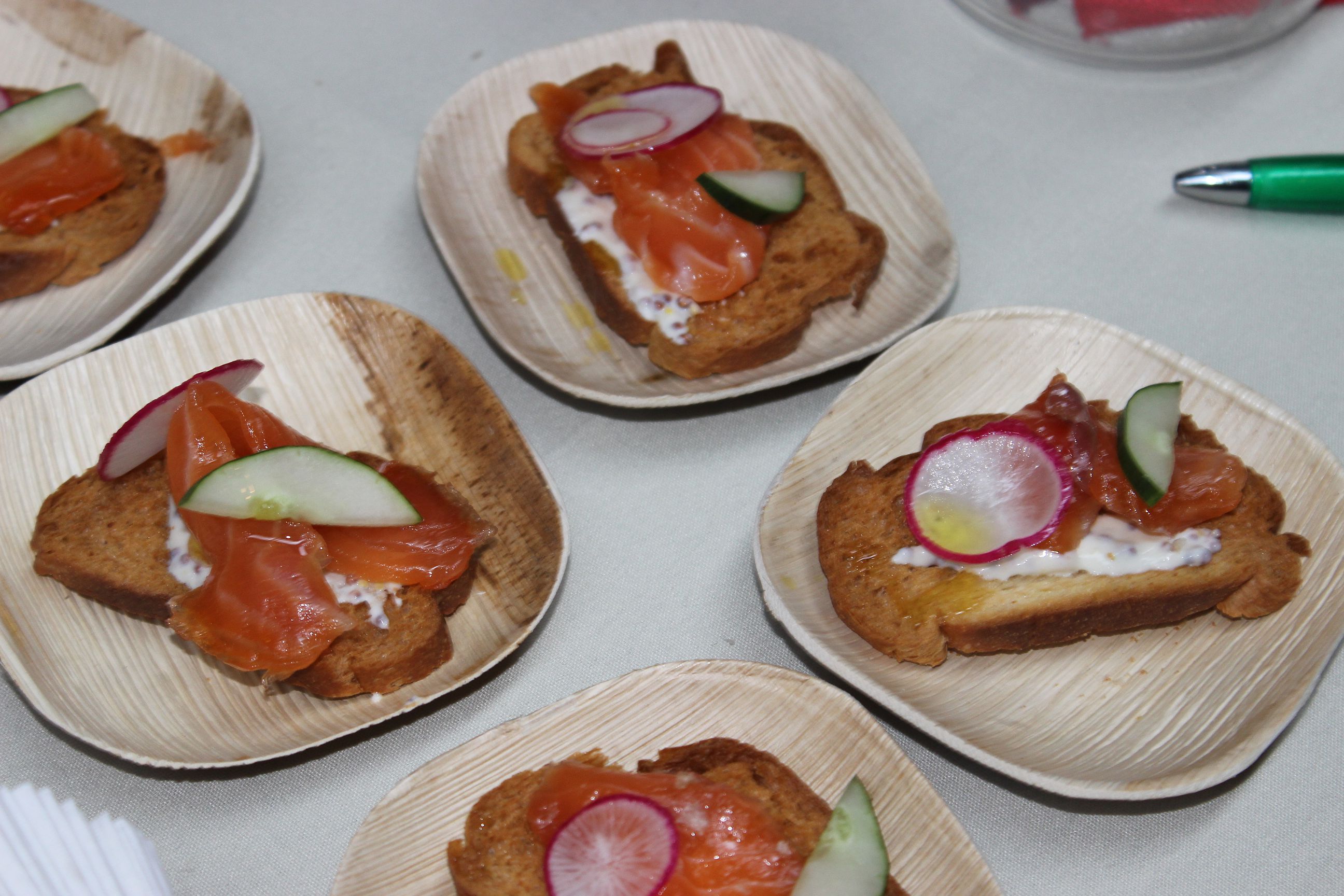 Marco Polo Ristorante: "Zucchini and Farro Ravioli Stuffed with Humboldt Fig Cheese in White Asparagus Sauce"
Rose Water: "Yellowfin Tuna Carpaccio, Pea Puree, Ramp Vinaigrette, Feta Cheese, Sourdough Crostini"

Whole Foods Market – Vincenza's: "Charcuterie and Pate"

Runner & Stone: "Smoked Mortadella" & "Ramp Pesto & Pickled Ramps"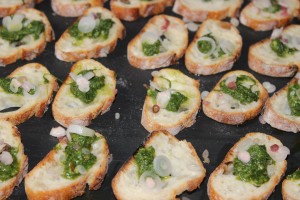 Benchmark Restaurant: "Chilled Almond Gazpacho, Poached Lobster, Poblano Relish"

Gramercy Tavern: "Duck Pate with Asparagus and Pickled Ramps"

BAMCafe: "Ahi Tuna Nachos with Wakame, Wasabi Creme Fraiche, Cilantro & Wonton Crisps"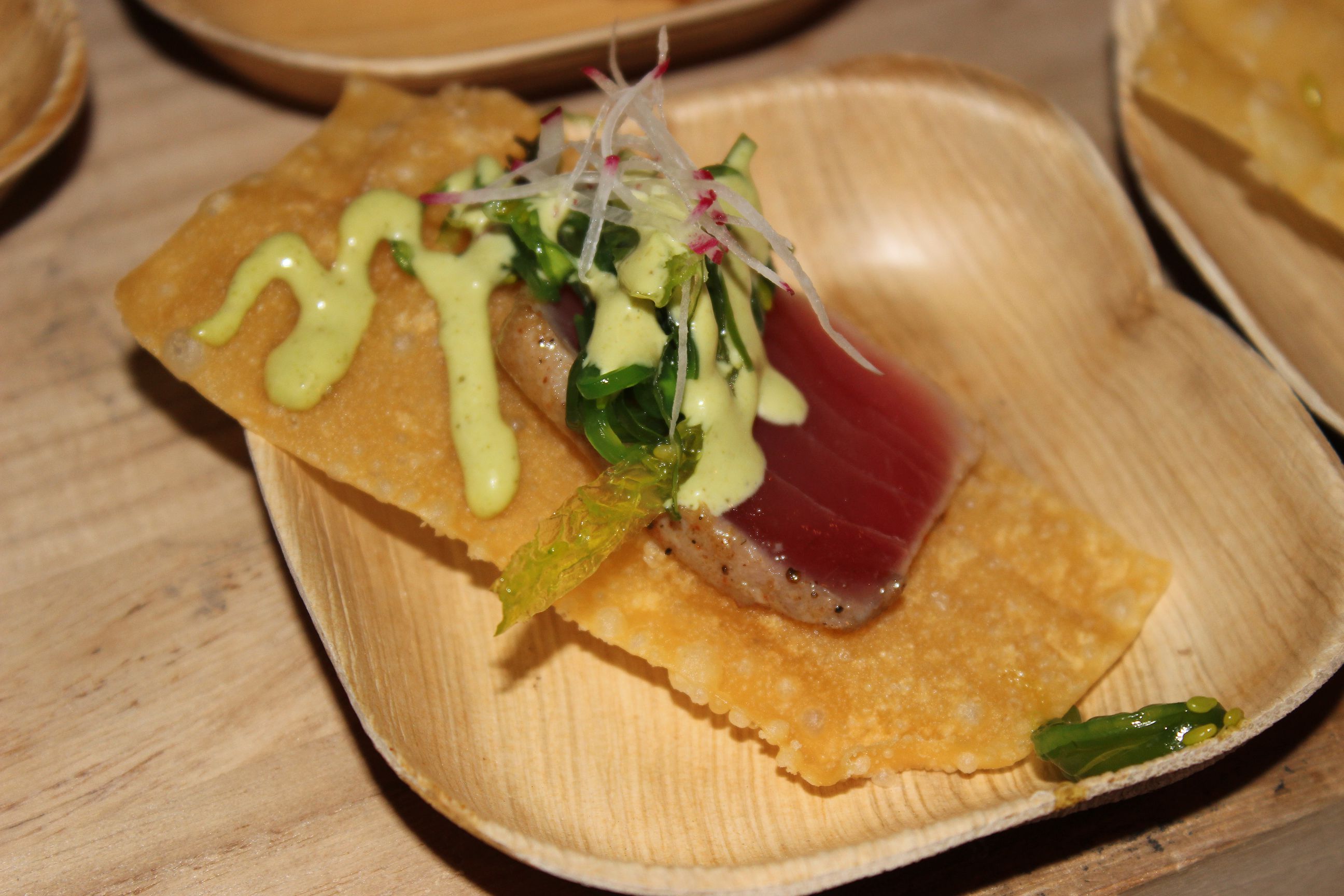 Dekalb Restaurant: "Mangalista Pork" & "Long Island Potato Vichyssoise"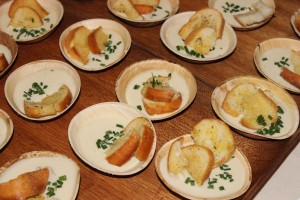 Home/Made: "Home/Made Citrus Ricotta with Local Honey on Charred Filone" & "Rhubarb Raspberry"


Taco Santo: "Pig's Head Tacos"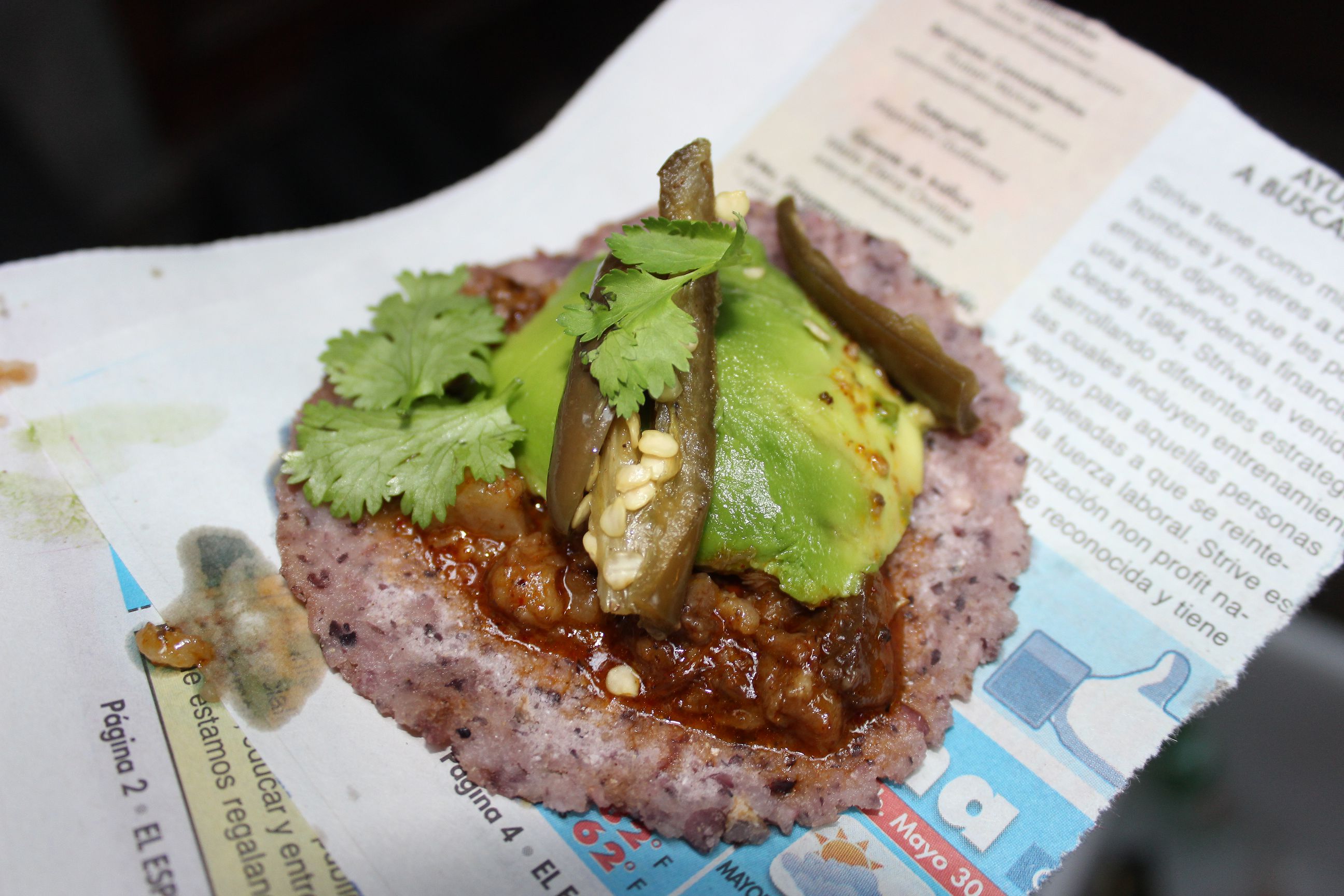 Steve's Authentic Key Lime Pie: "Key Lime Pie"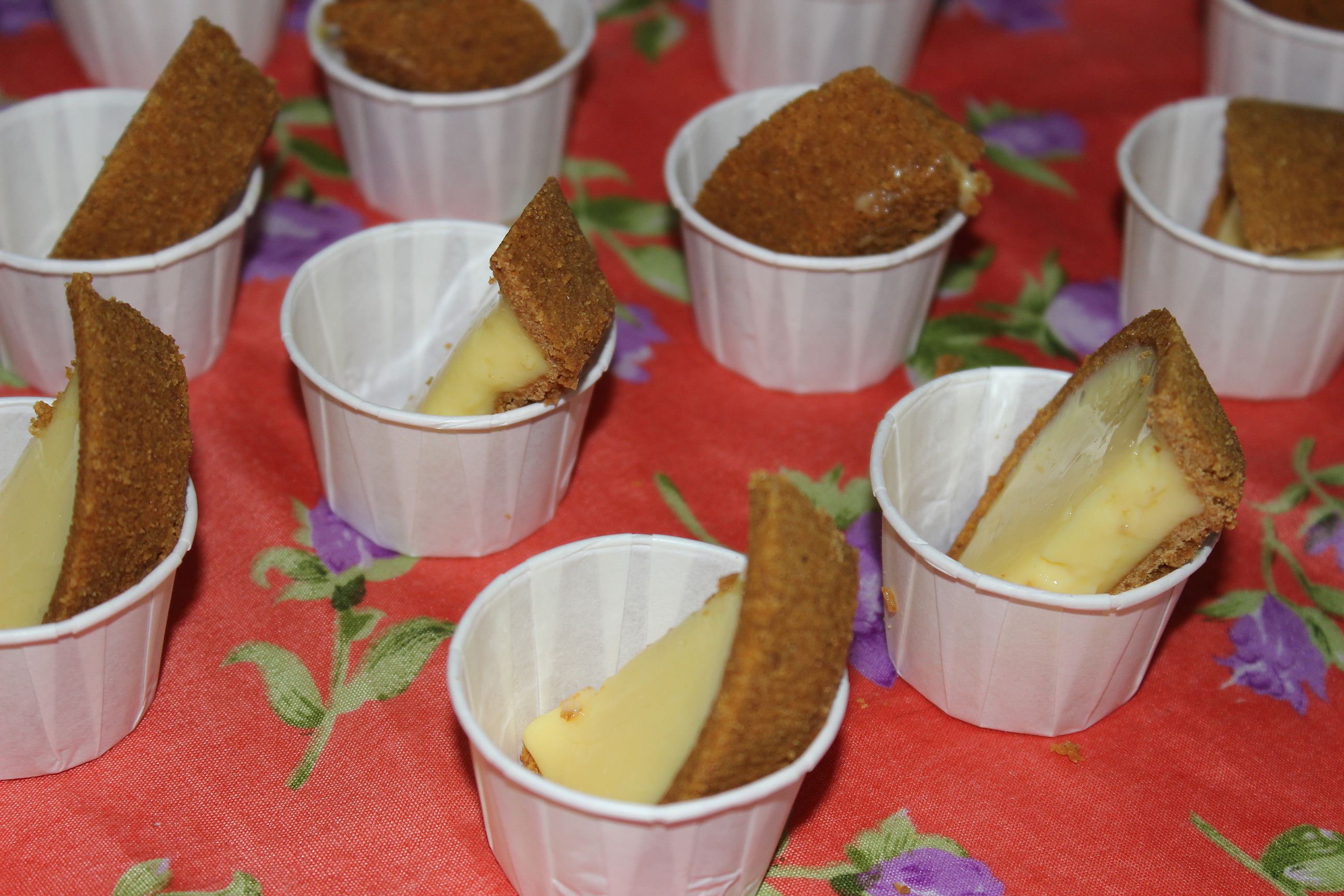 The Chocolate Room: "Dark Chocolate Ganache Tartlet with Raspberry Caramel"
Related Articles
Share
About Author
(0) Readers Comments