A smattering of swine and beer vendors gathered at Williamsburg's Old Pfizer Factory over the course of three weekend sessions which served to satiate the appetites of hundreds upon hundreds of hungry New Yorkers. Brooklyn's first annual event dubbed The Great Big Bacon Picnic was a seasonal indoor-outdoor affair laid out over a sprawling industrial space allowing for a limitless feast of creative pork dishes, refreshing cocktails and a nice collection of craft brewers. It was difficult to avoid being entirely gluttonous while walking around the setting, where live music provided by The High and Mighty Brass Band and interactive games would serve as a backdrop for the day's sights, smells and tastes being doled out.
Threatening thunderstorms fortunately would pass over much of New York City as Saturday progressed; the setting sun would signal our arrival at the Picnic's evening session and for three plus hours, we ate and imbibed with the fear that we'd run out of things to taste. And as a result, we gorged ourselves to the max. We spent the early portion of the session reveling in the warm weather, grabbing some of the insanely decadent chocolate covered slabs of bacon courtesy of Pig Guy NYC. The friendly team- now a fixture at Citi Field and synonymous with any event containing bacon in its title- worked quickly as usual, smoking dozens of thick cut hunks at a time, before lacquering them in sweet sauce and crushed crumbles for textural contrast. Just steps away, a full-on bacon buffet was made available where the likes of "Maple Bacon," Neuske's "Applewood Smoked Bacon," "REAL Canadian Bacon" and Plumrose "Premium Thick Cut Bacon" were among the half-dozen or so options being plated by the hungry hands of patrons around us.
Inside however, the different pork-centric offerings seemed innumerable as the warehouse space was literally transformed into a bacon focused trade show of sorts. Grabbing some beer pours from Greenpoint Harbor ("Summer Ale") and Coney Island Brewing ("Mermaid Pilsner"), we began making the rounds inside- picking up both small bites and hefty portions along the way. Thin and fatty strips of "Hog Jowl Bacon" from Nawlinz and "Bacon & Potato Chowder" from Midtown's Le Rivage proved to be especially savory early on- and indicative of the spectrum of bacon uses that we'd encounter as early evening turned to night. Among the more generous portions that we'd enjoy, STREETS would serve a "Tuna Bacon Truffle Sushi Roll" that would encompass a multitude of varying flavors and ingredients that worked together brilliantly. In fact, they'd take home the Judge's Award for the dish dubbed most Delicious and for use of Creativity at sessions throughout the weekend as a result of their unique offering.
Though there was definitely competition for LocalBozo.com's vote from the likes of Hill & Dale ("Deviled Egg Topped with Pork Belly"), Halycon ("Pork Tenderloin and House Cured Bacon Crostini") and Alice's Arbor ("Green Tomato BLT"), we narrowed the day's most exquisite eats down to two. Admittedly, we're suckers for banh-mi style sandwiches and B.B.D.'s (Beers, Burgers, Desserts) "Vietnamese Bacon Sliders" both looked delicious and exceeded expectations on taste. Each bulbous bun was overstuffed with salty bacon strips and surrounded by pickled sprouts, Thai basil and a creamy orange sriracha sauce that delectably meshed sweet and spicy together. The team at Sweet Science somehow managed to match these flavors with an artistic looking "BLT Slider" that appeared to be straight from the pages of food porn. Stacks of fatty, beautiful looking thin-cut bacon strips were enveloped between a diminutive but fluffy brioche bun, topped by crisp lettuce greens and a beefsteak tomato slab for good measure. A dollop of creamy aioli richly married the small sandwich together as its size and flavor profile were both on par with the best dishes that we sampled all day.
We'd be remiss to avoid mentioning the mouthwatering offerings from Alobar ("Slab Bacon with Watermelon Radish"), Slowdonia ("Maple Bacon Welsh Rarebit") and Mrs. Dorsey's Kitchen, whose grilled cheese sandwiches (this one joined apple smoked bacon, cheddar and caramelized apple together) are always a home run. Repeat pours from Pilsner Urquell and Original Sin ciders proved pivotal in our enjoyment of the evening, despite eschewing many of the spirits purveyors doling out small tastings around the space.
Being completely full and nicely buzzed, The Great Big Bacon Picnic served to highlight the many local restaurants and vendors putting their masterful touch on bacon's vast array of uses and also delivered a terrific value for those of us who love food tasting festivals but hate waiting on lines. The affair was perfectly attended so that guests were able to fill up on dishes and drinks without being frustrated in the process. That's what gluttony is all about- and at The Great Big Bacon Picnic, it's not only welcomed- it's encouraged.
- Dave Gendelson

Food Highlights from The Great Big Bacon Picnic 2015

BacoBurger.com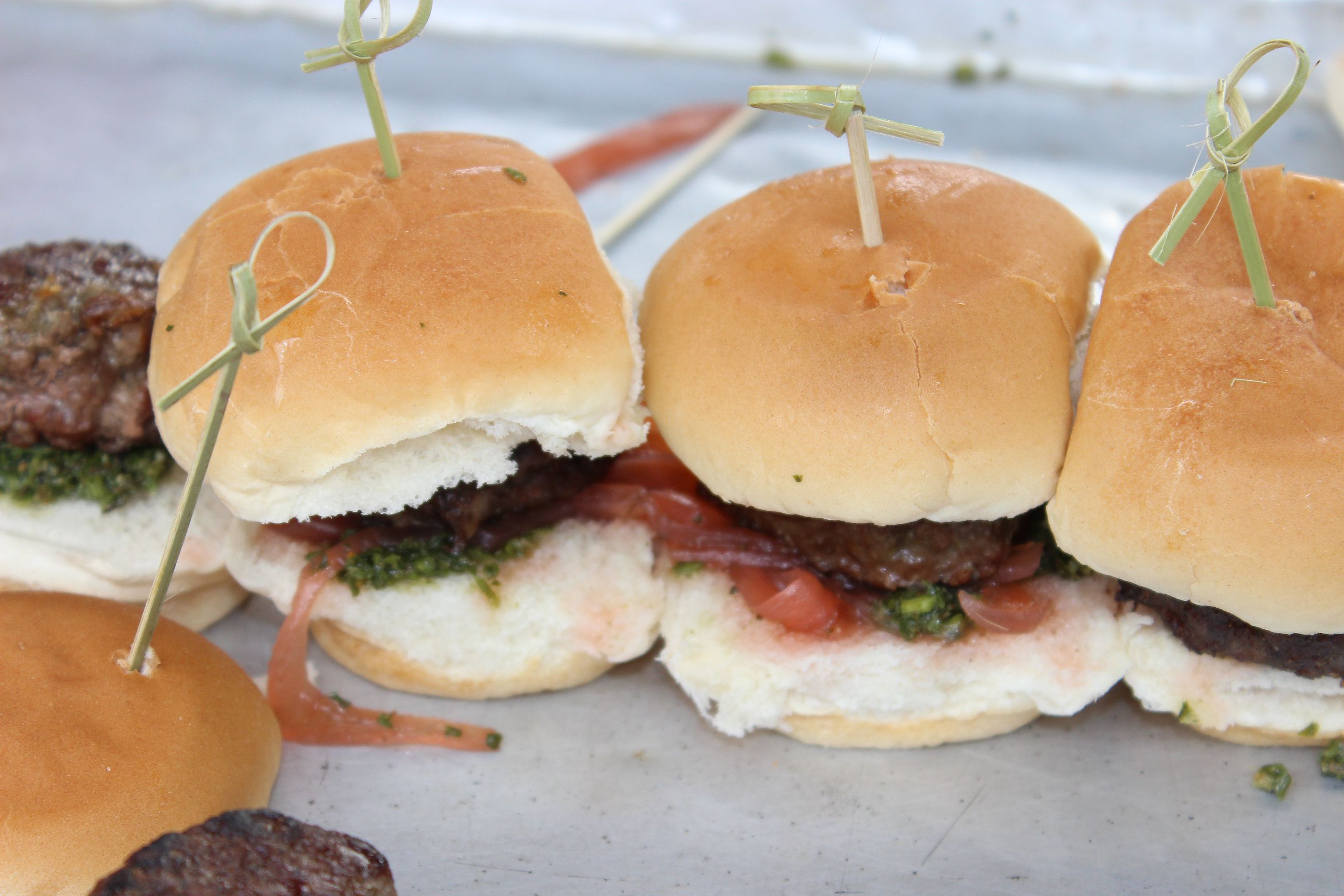 Pig Guy NYC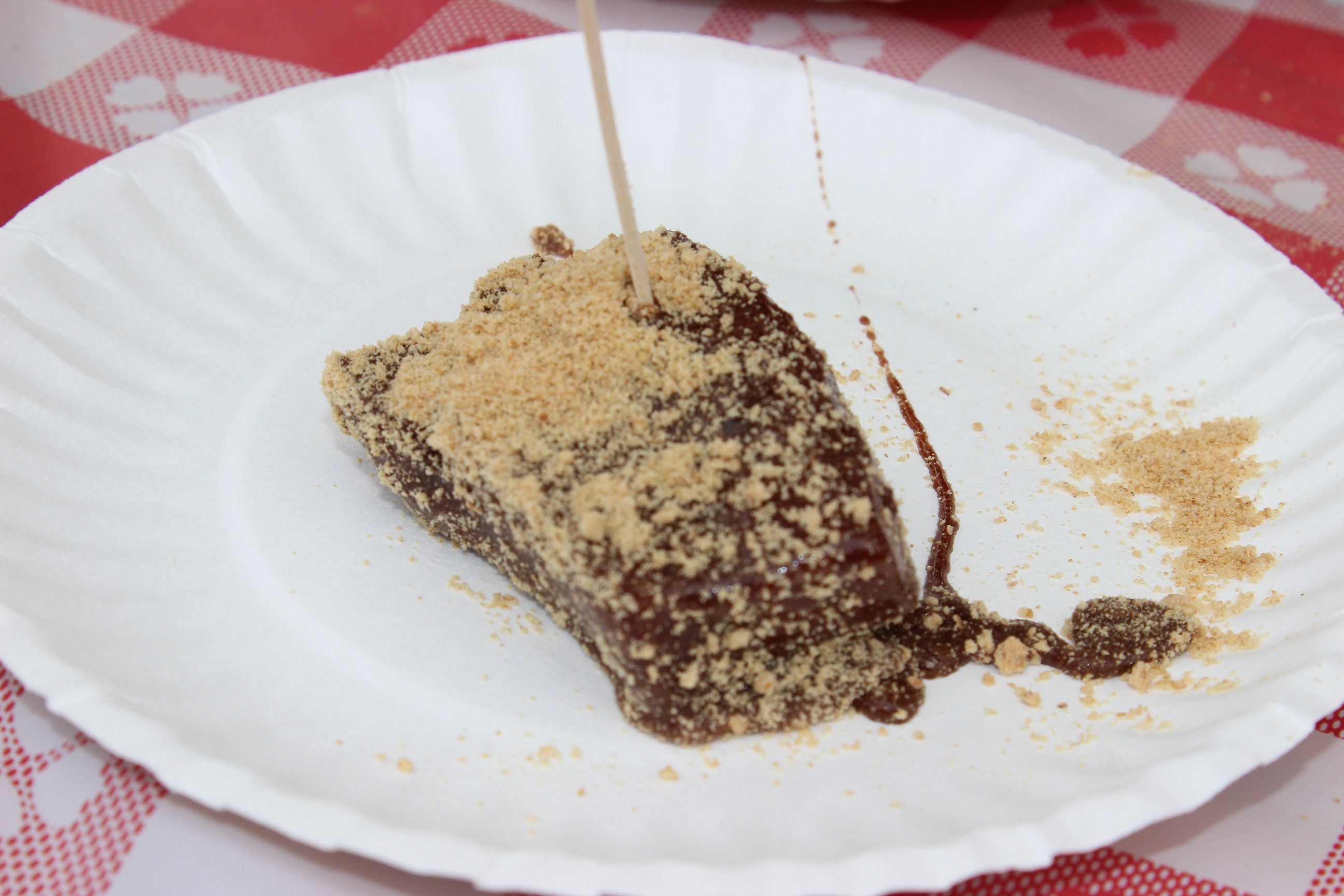 Corinne's Gourmet Selections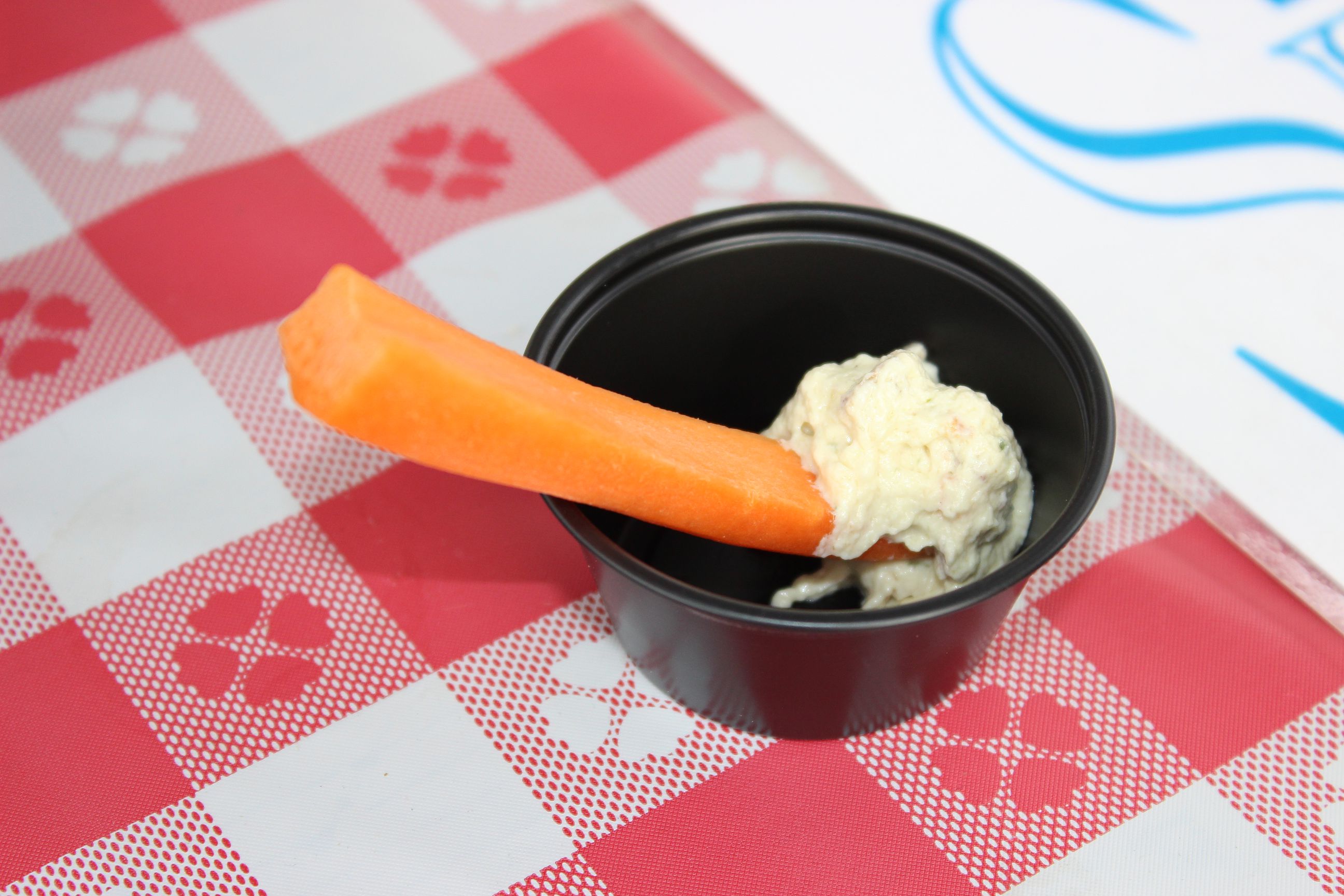 Smithfield: "Cherrywood Smoked Thick Cut Bacon"

Peace, Love & Good Food: "Maple Bacon"

Neuske's: "Applewood Smoked Bacon"
Tip of the Tongue: "Bacon-Gruyere Mini-Scone"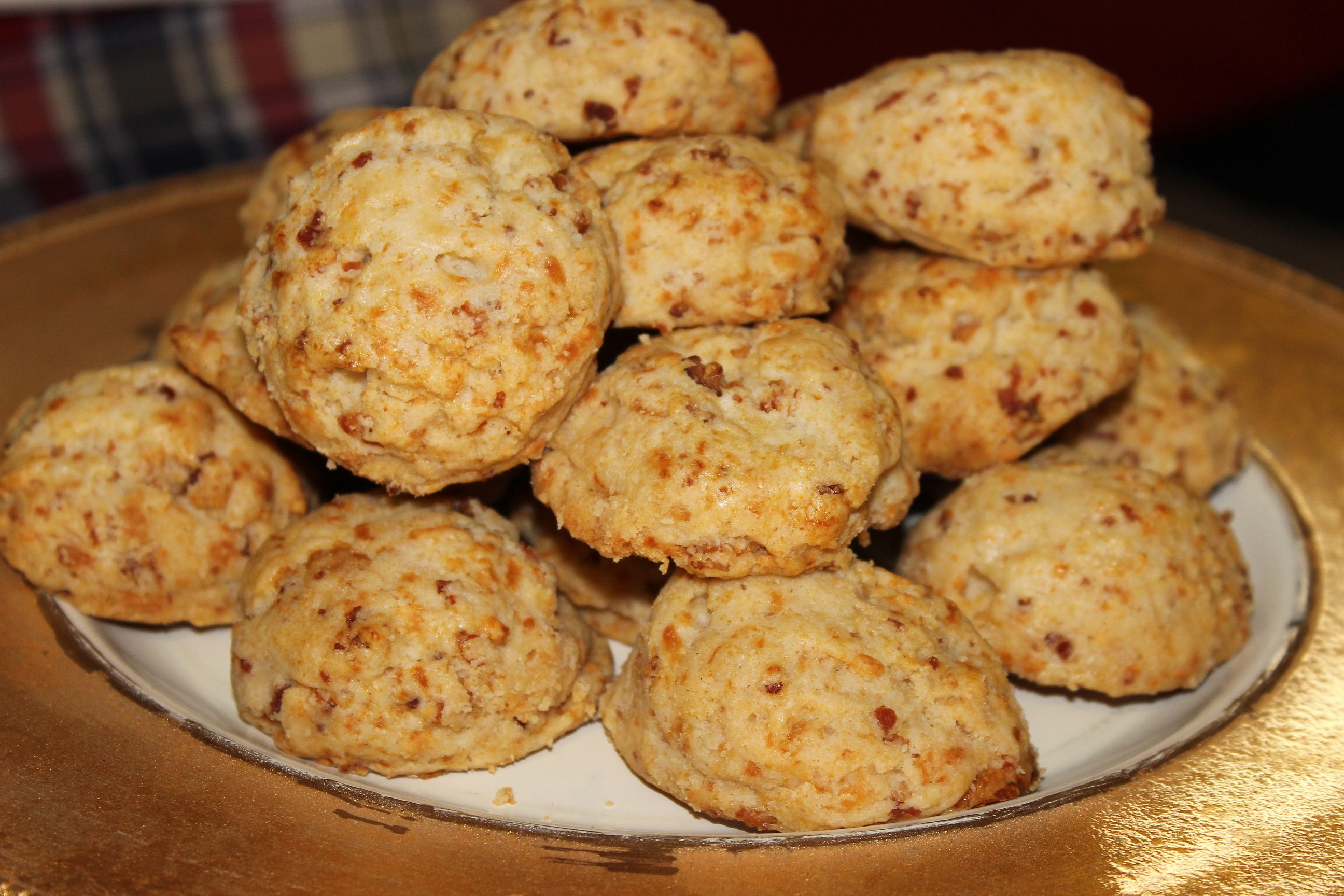 Knife: "Happy Place"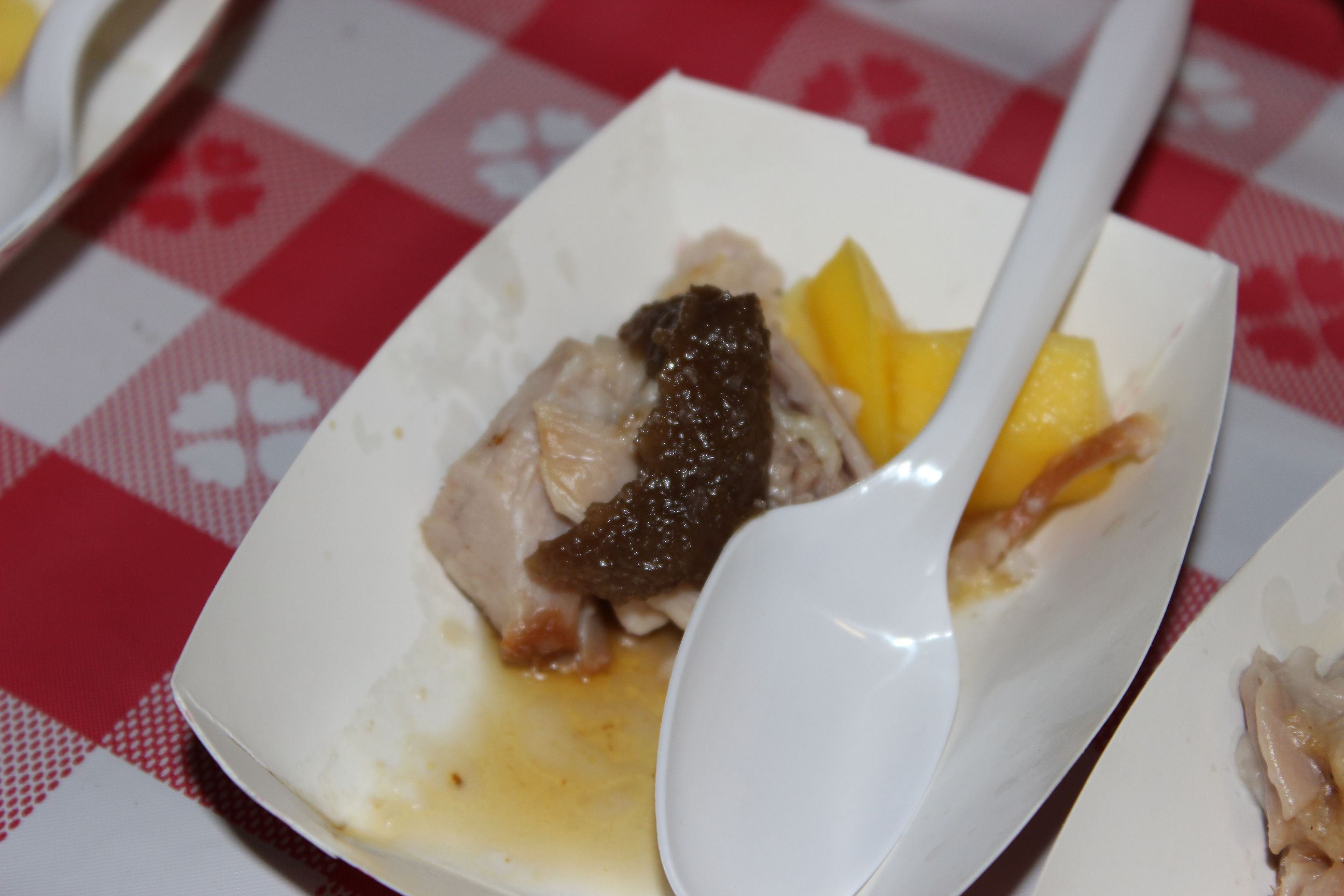 Mrs. Dorsey's Kitchen: "A.B.C.- Caramelized Apple, Apple Smoked Bacon, Mild Cheddar"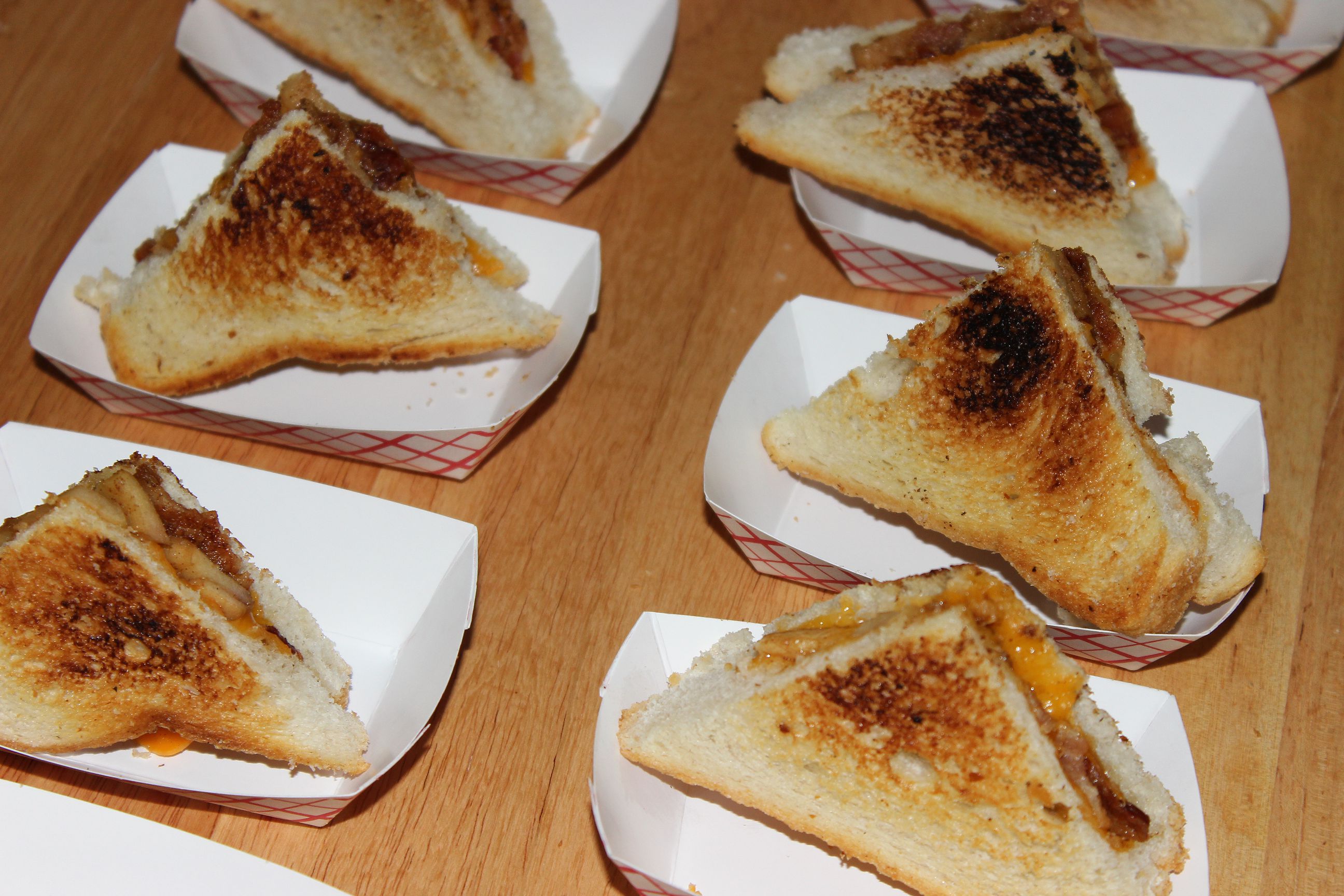 Stocked: "Bacon Butterscotch Pecan Bread"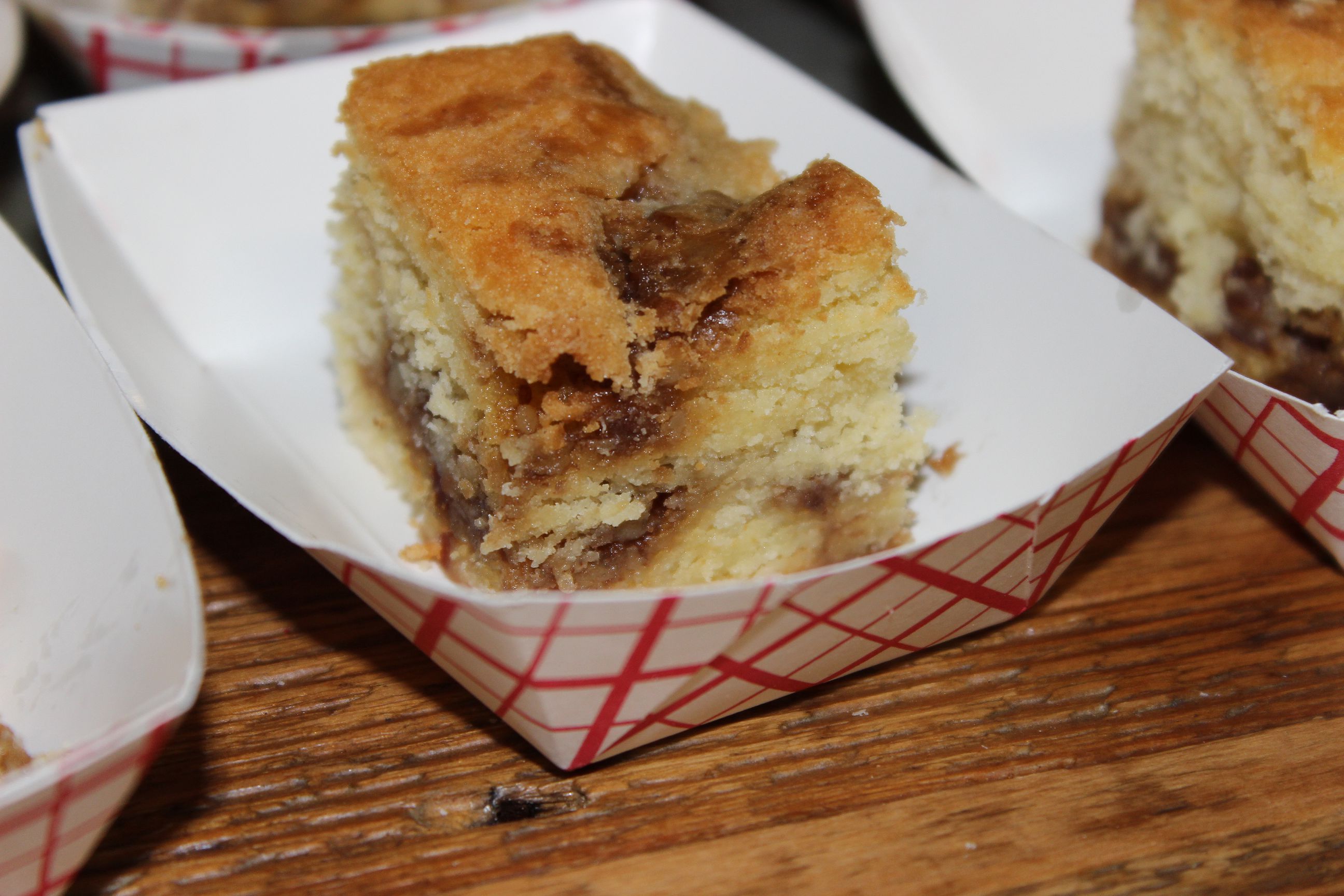 Hunter's: "Bacon Grilled with Tomato and Onion"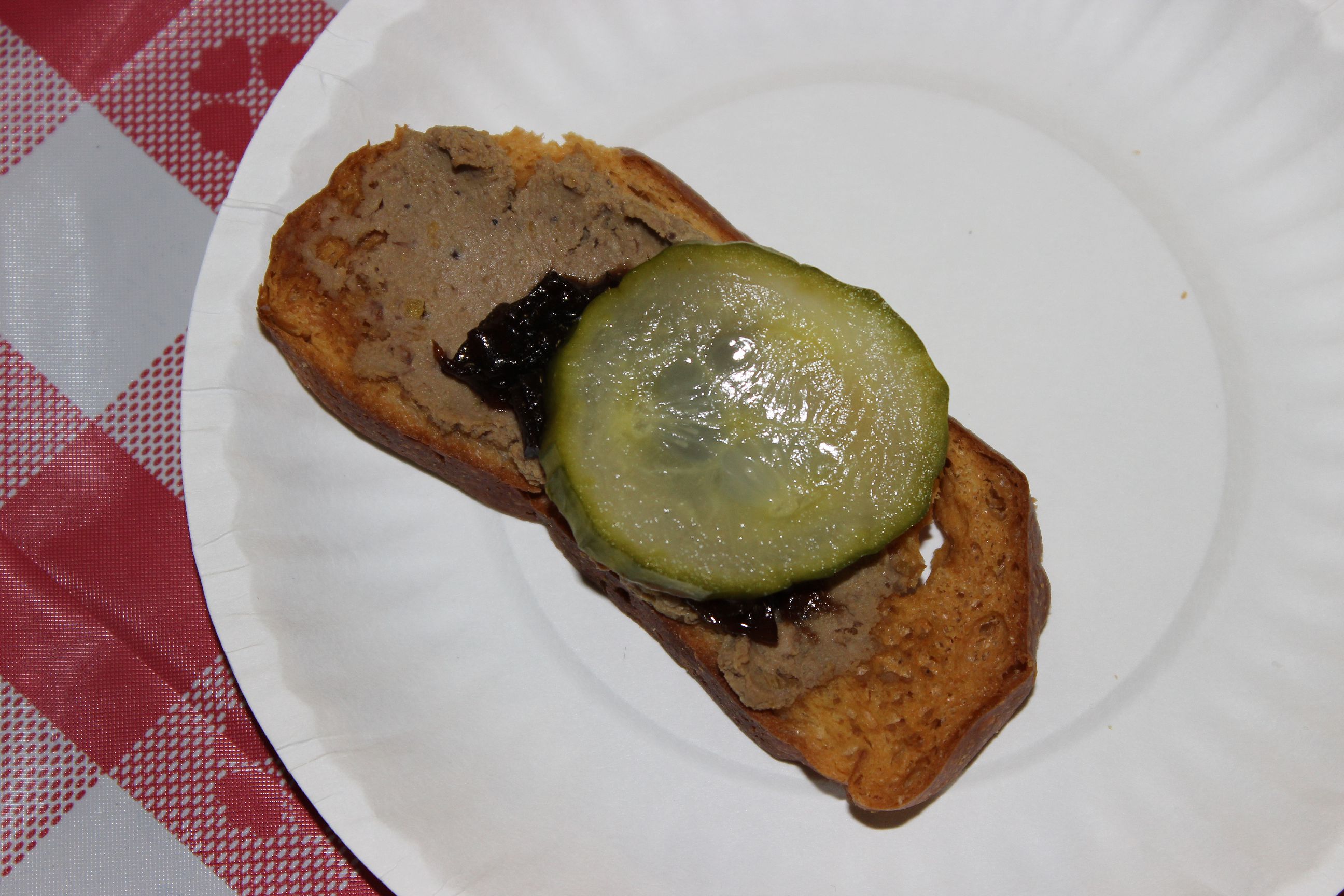 Le Rivage: "Bacon & Potato Chowder with New Potatoes and Applewood Smoked Bacon"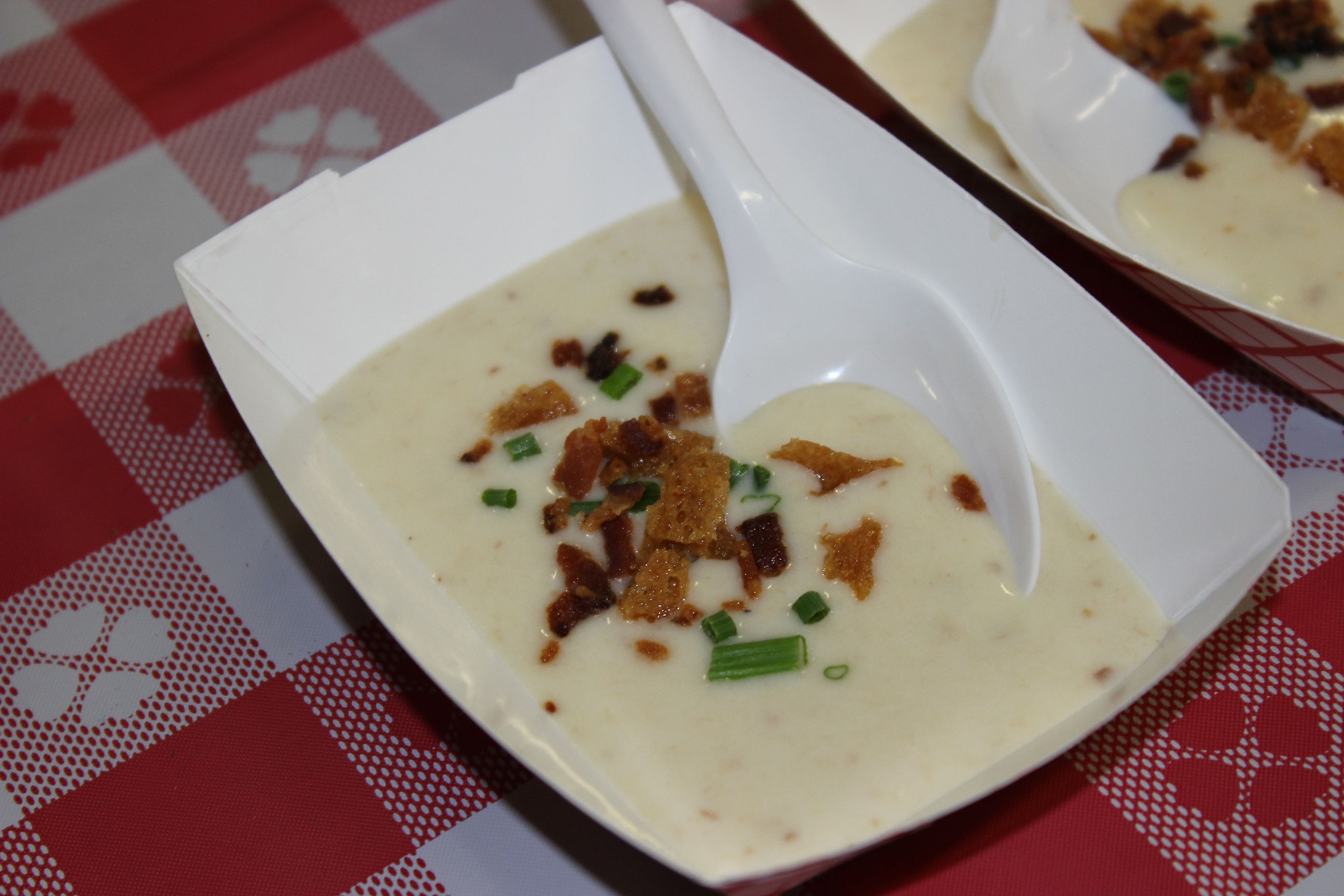 STREETS: "Tuna Bacon Truffle Sushi Roll"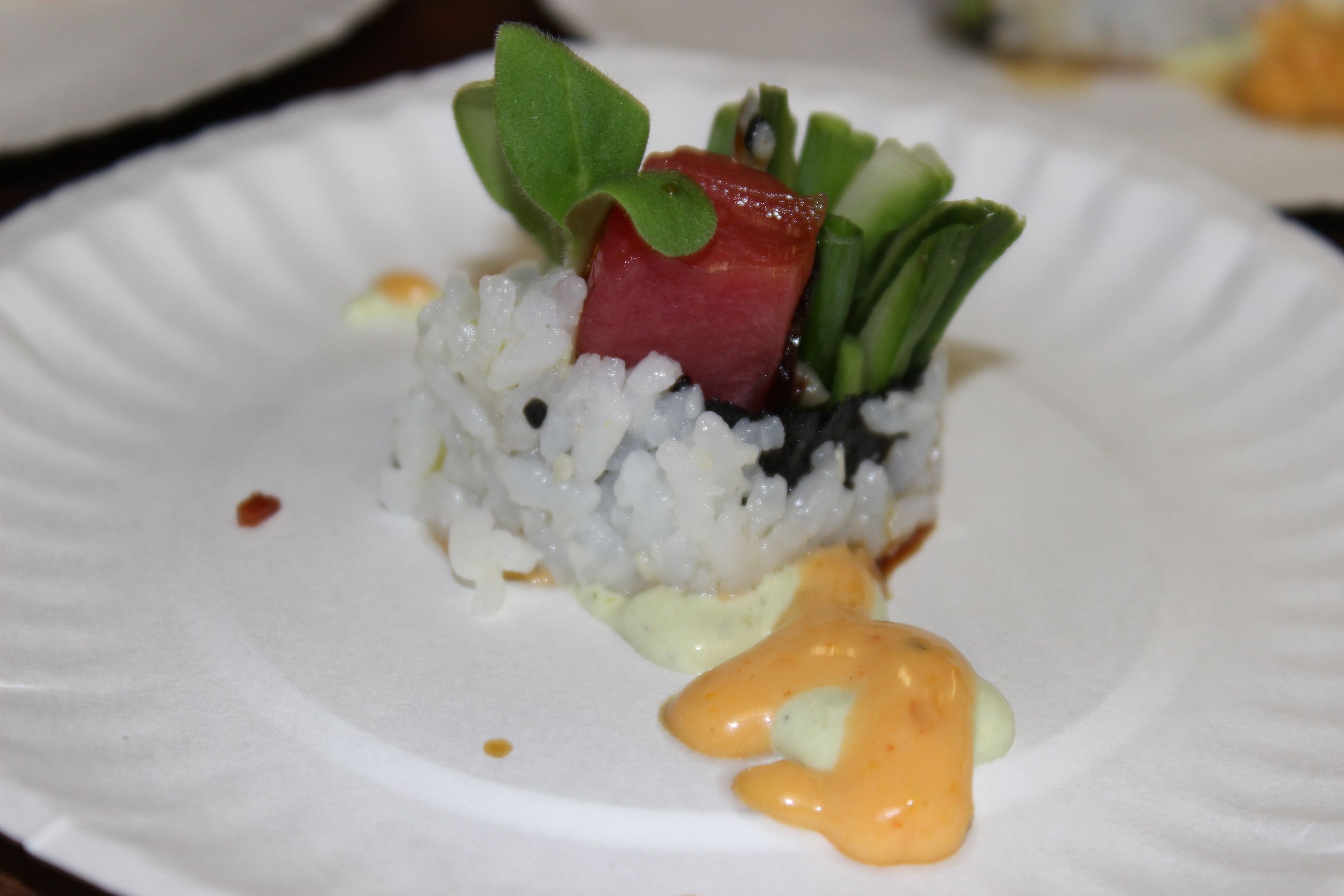 Snowdonia: "Maple Bacon Welsh Rarebit"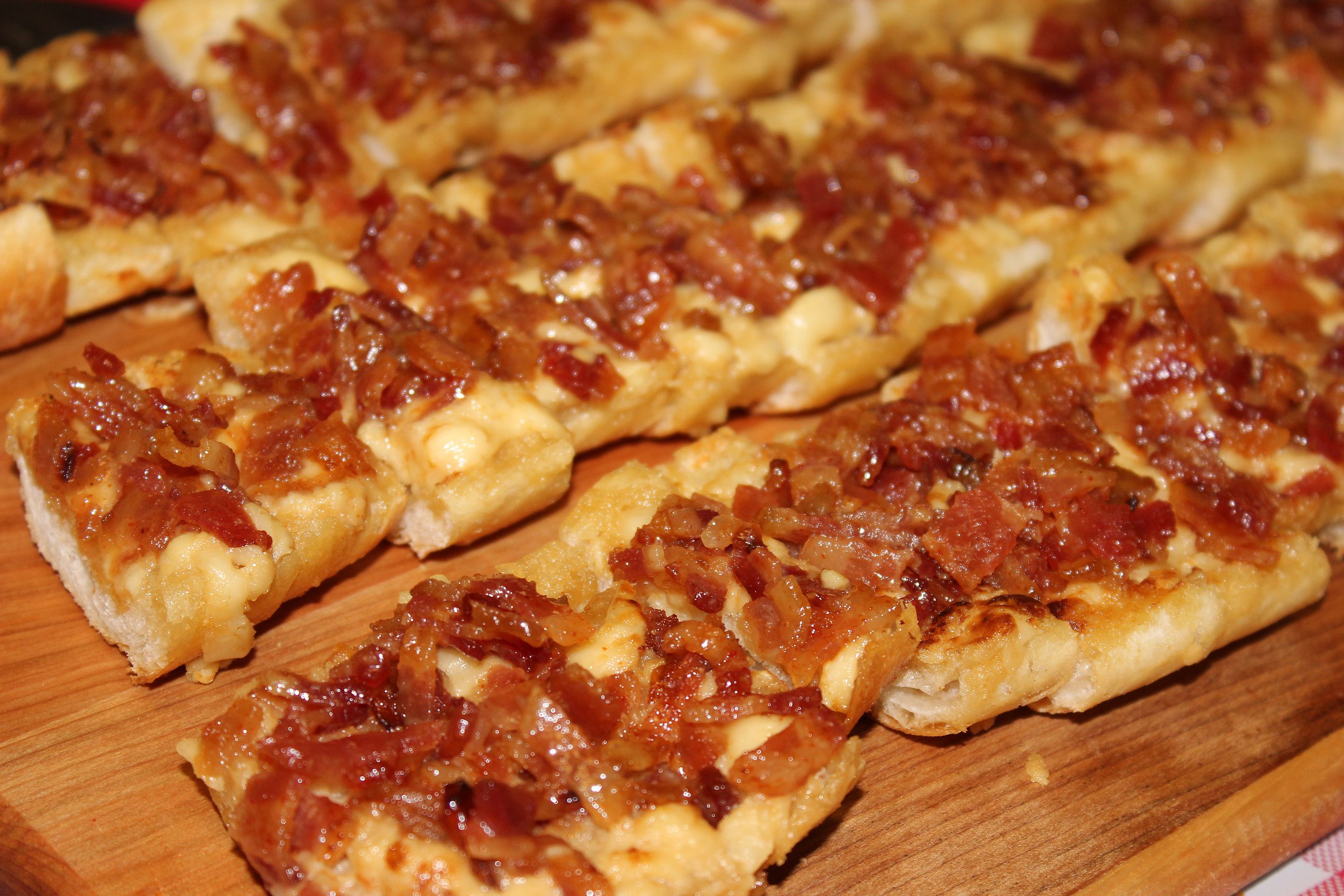 Alobar: "Slab Bacon with Watermelon Radish Slaw"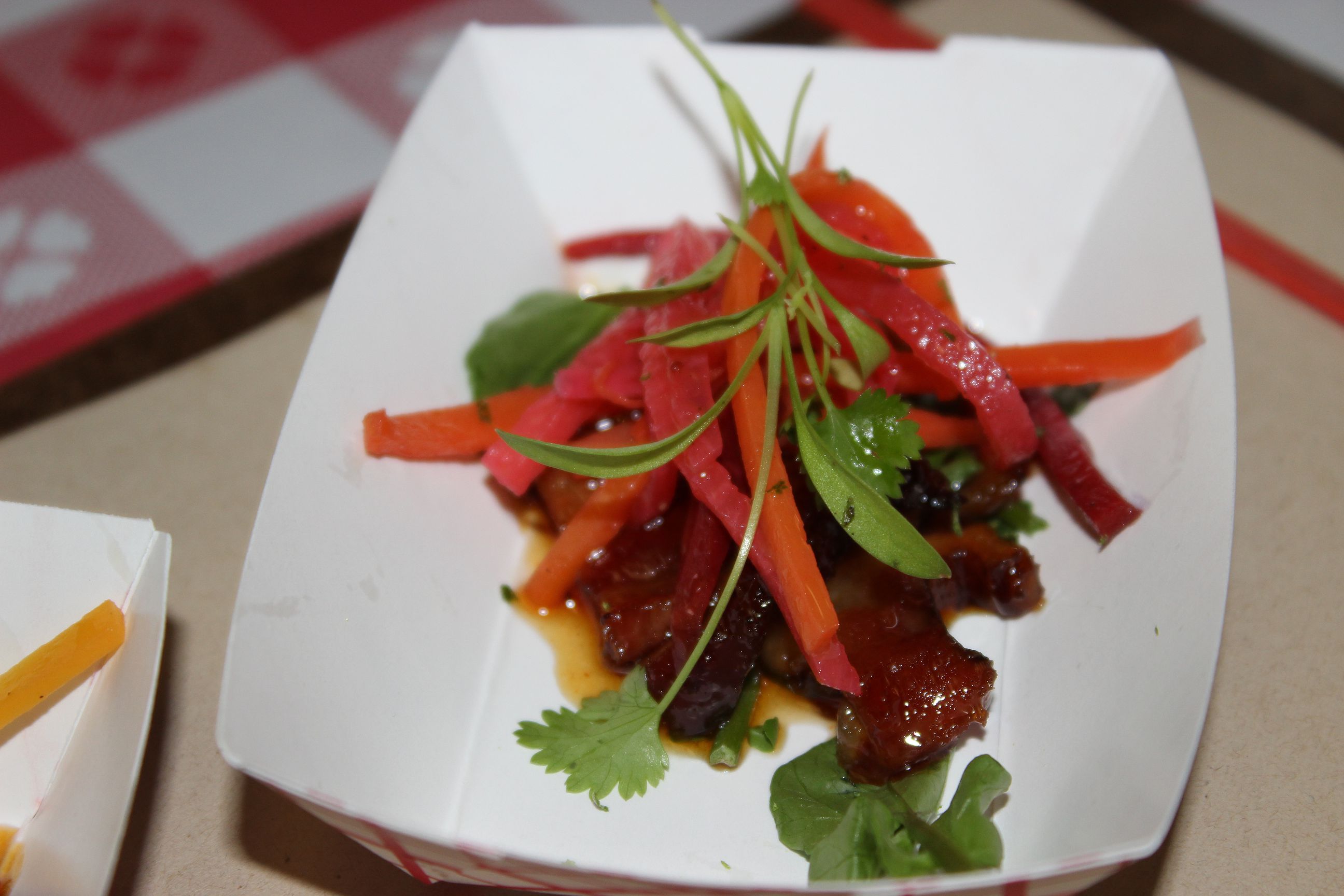 Sweet Science: "Mini BLT Sliders"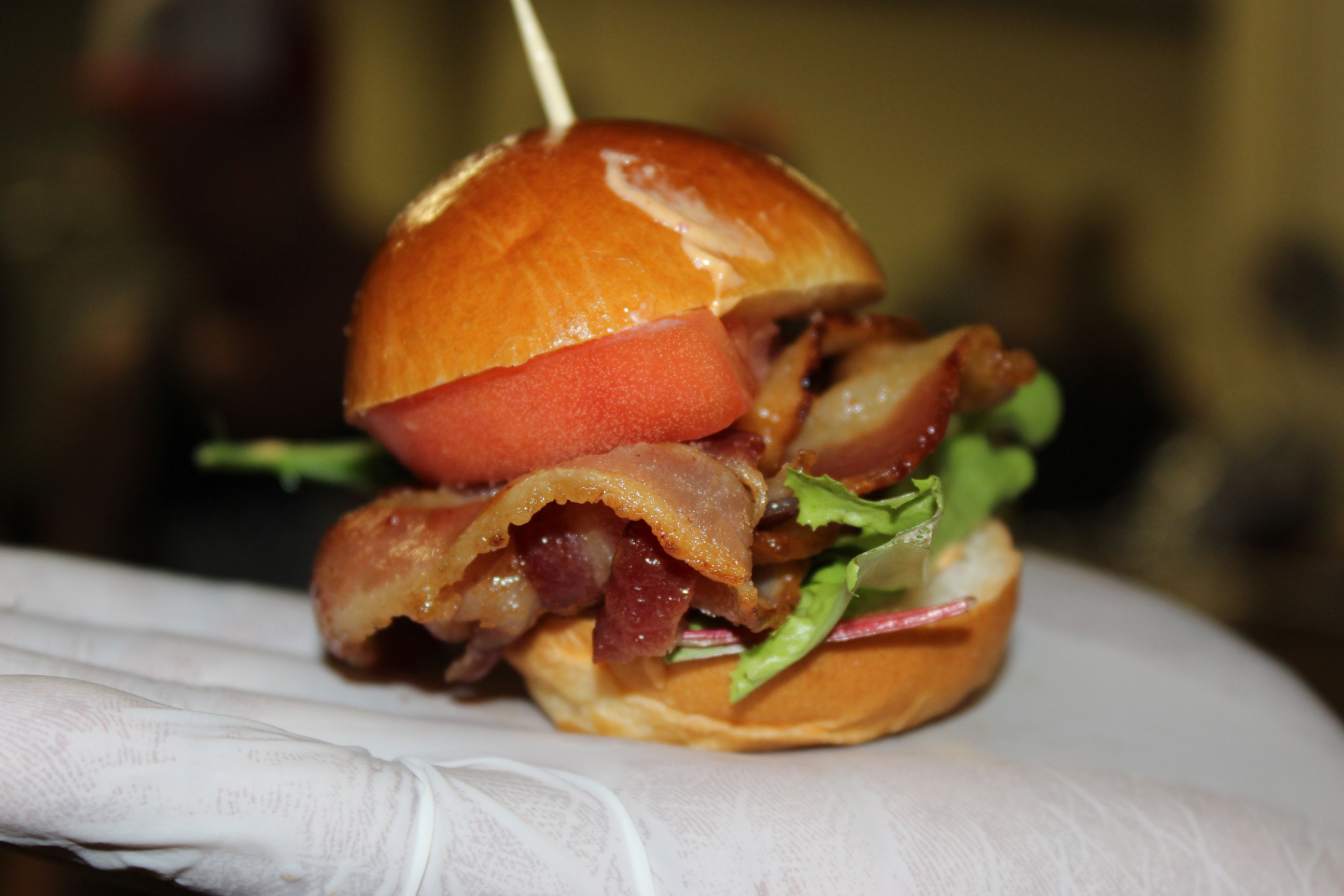 Hill & Dale: "Deviled Egg Topped with Crispy House-Smoked Pork Belly"
Brooklyn Baked & Fried: "Nutella & Cinnamon Apple Cheesecake"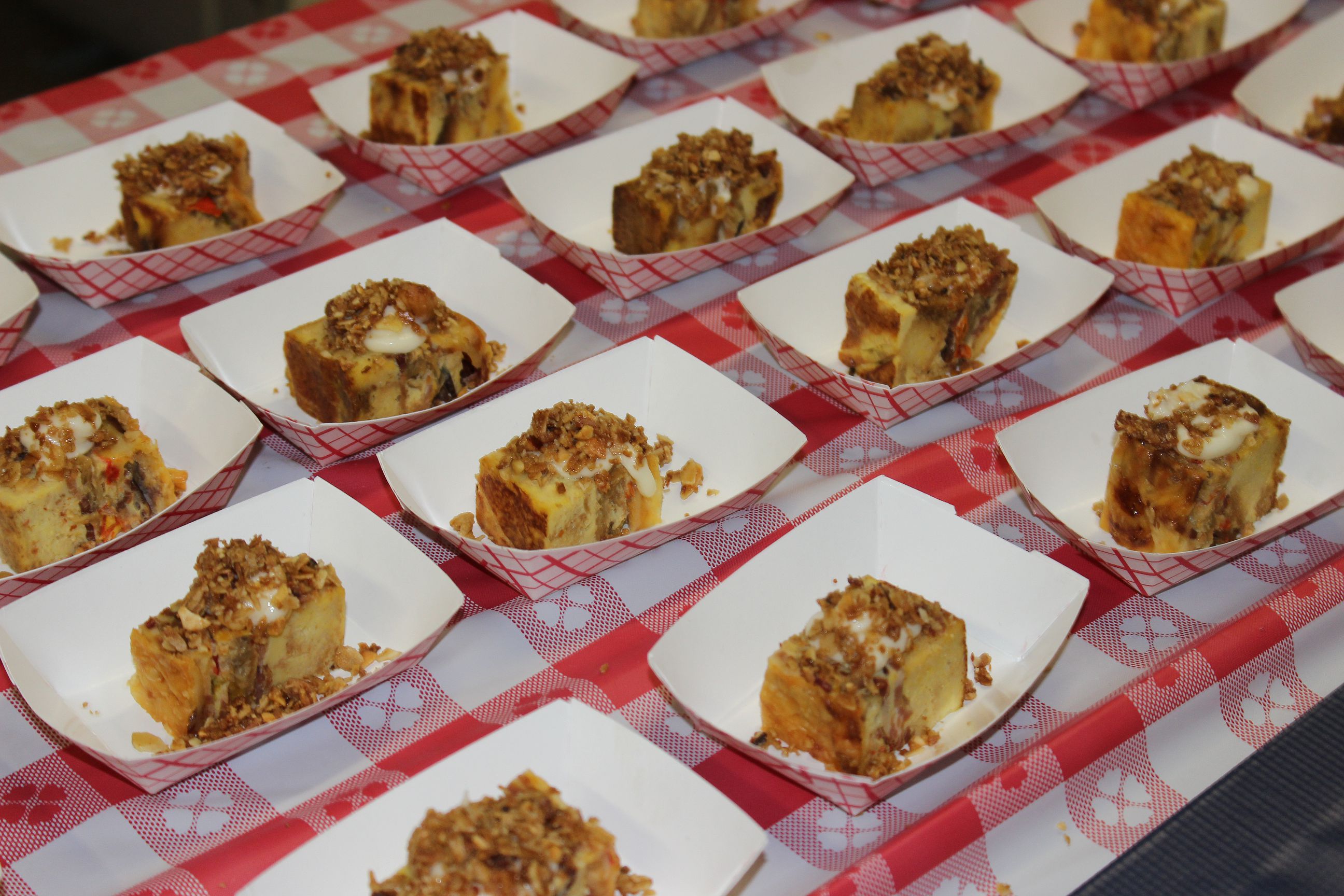 Halcyon: "Pork Tenderloin and House Cured Bacon Crostini"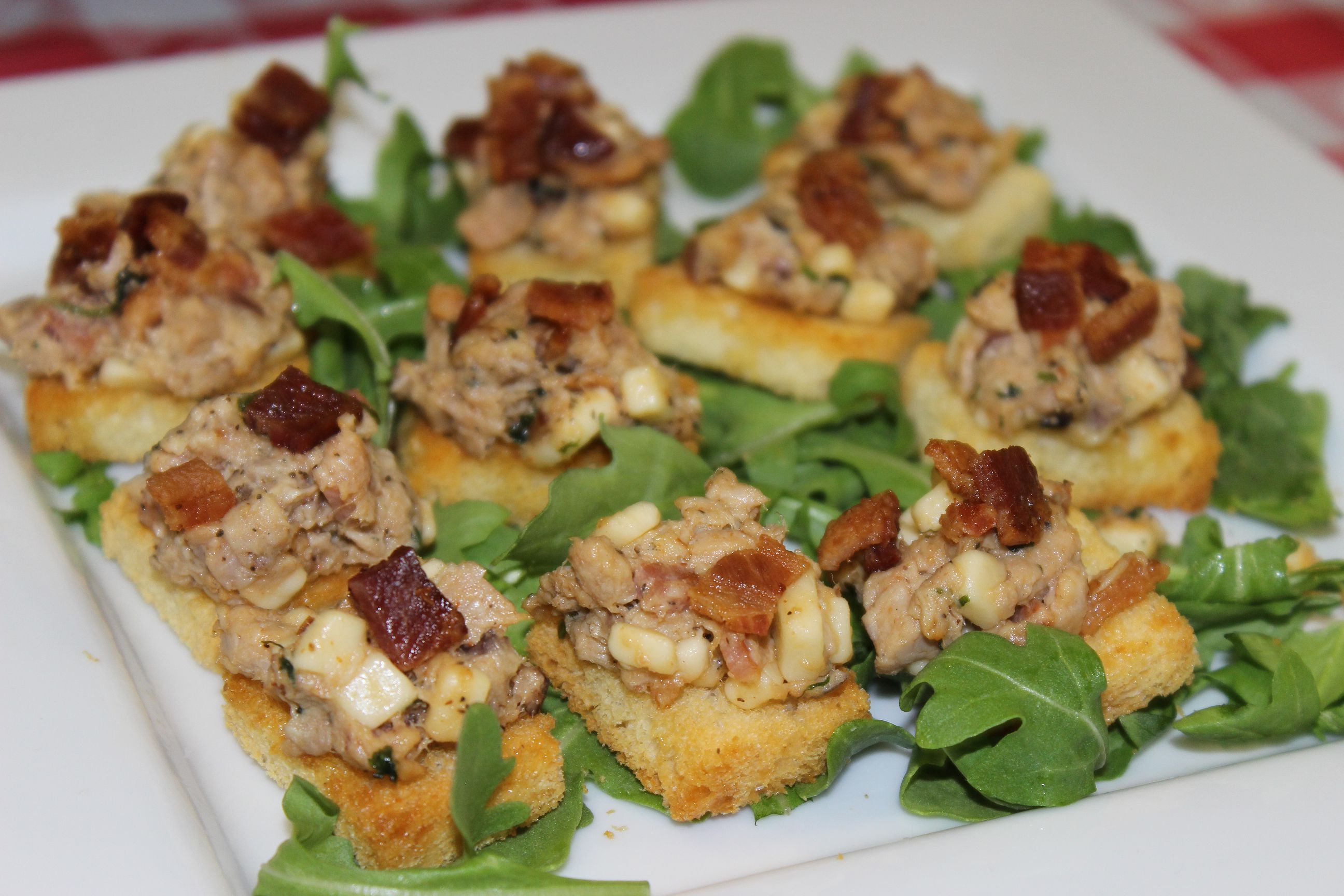 Infirmary: "Bacon Wrapped Cajun Boudin Balls"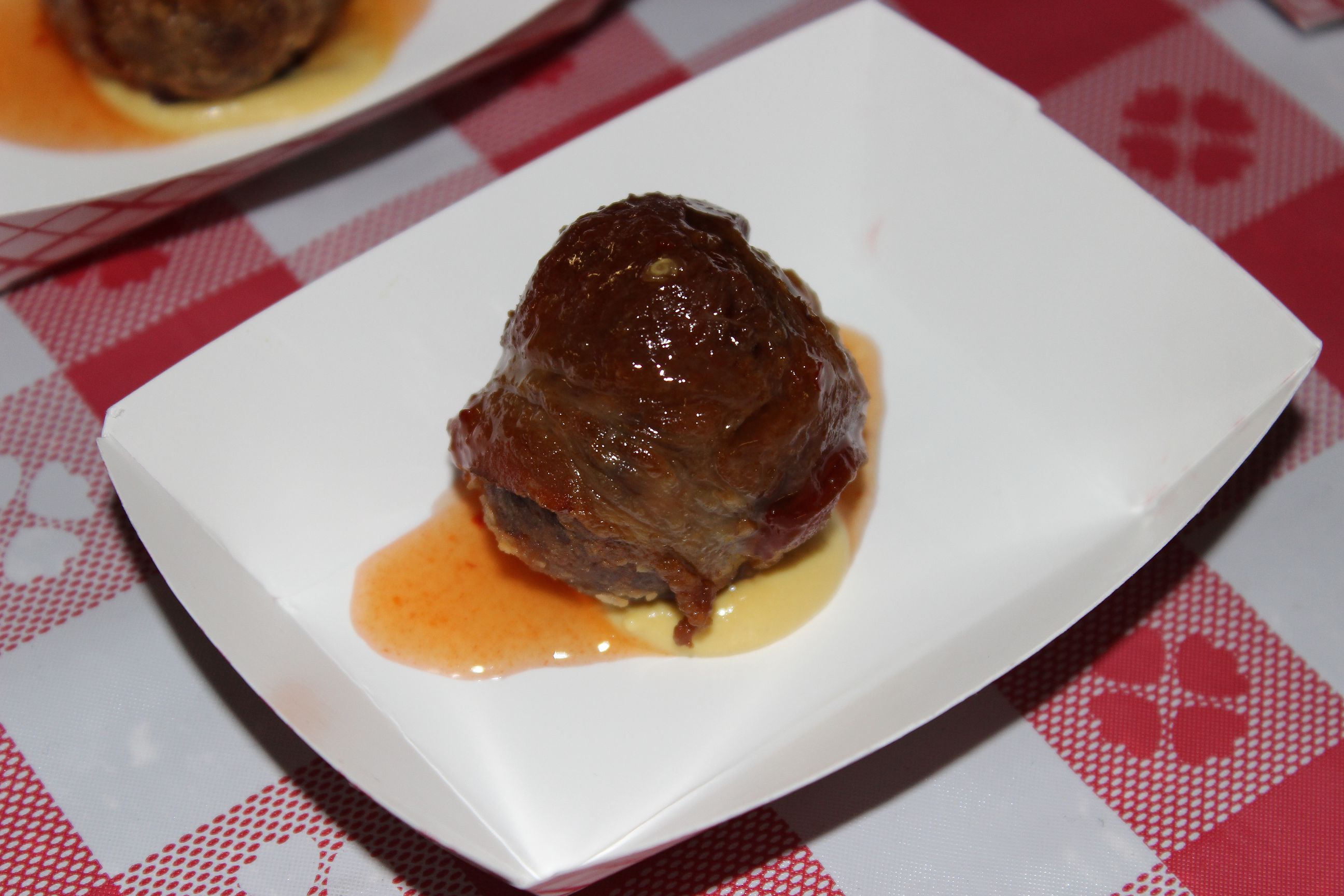 B.B.D's: "Vietnamese Bacon Sliders with Pickled Sprouts & Thai Basil"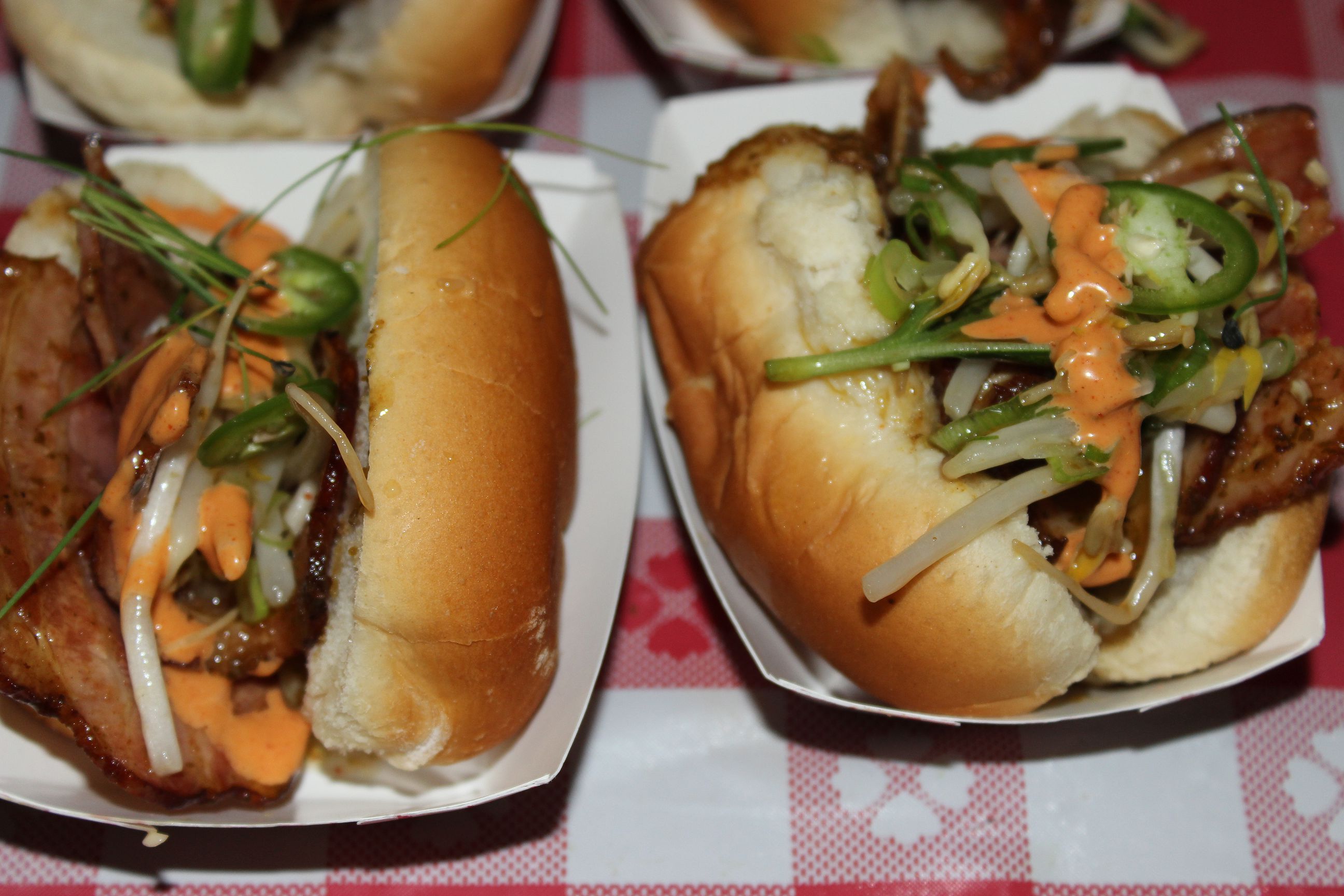 Redhook Kitchens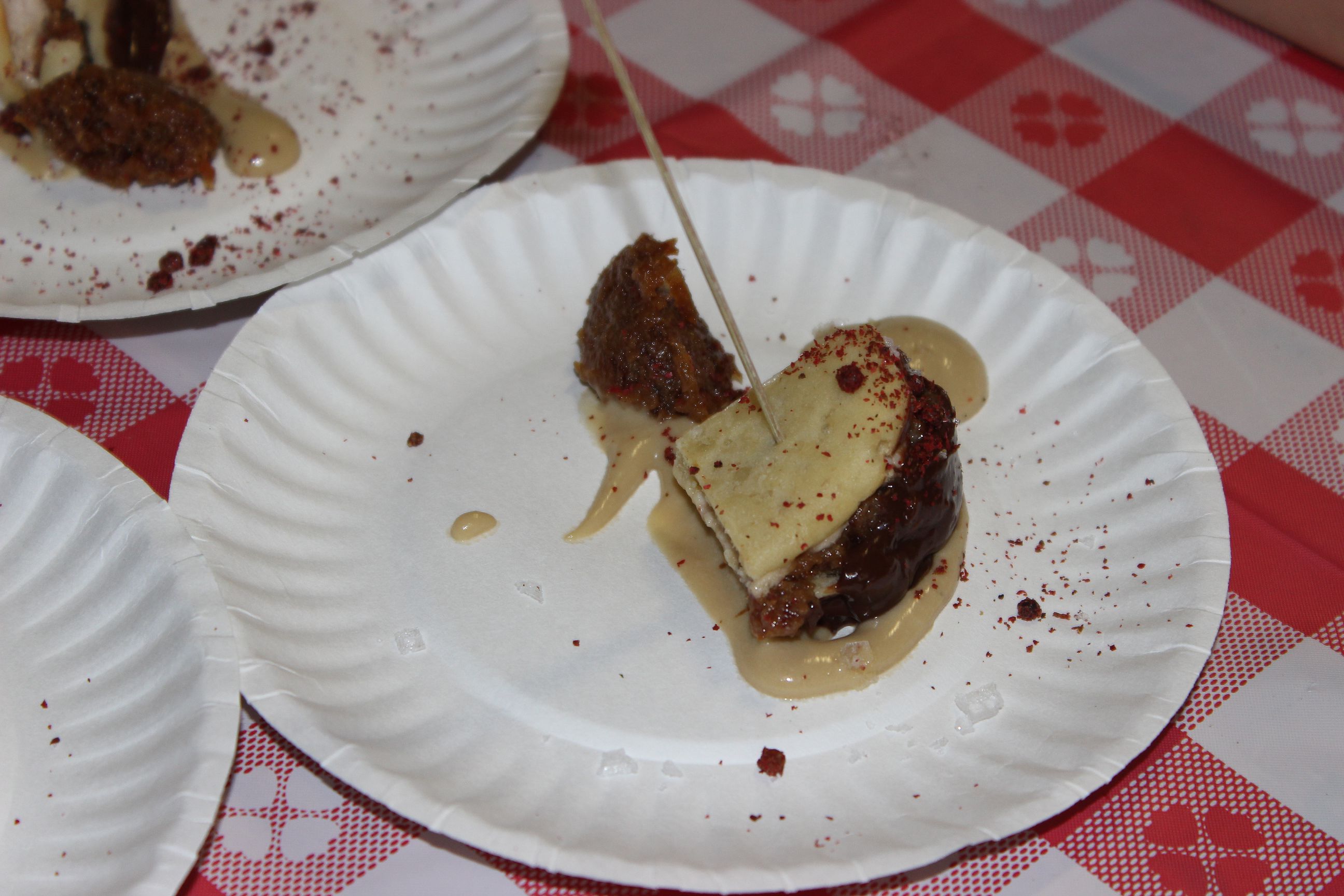 Strong Place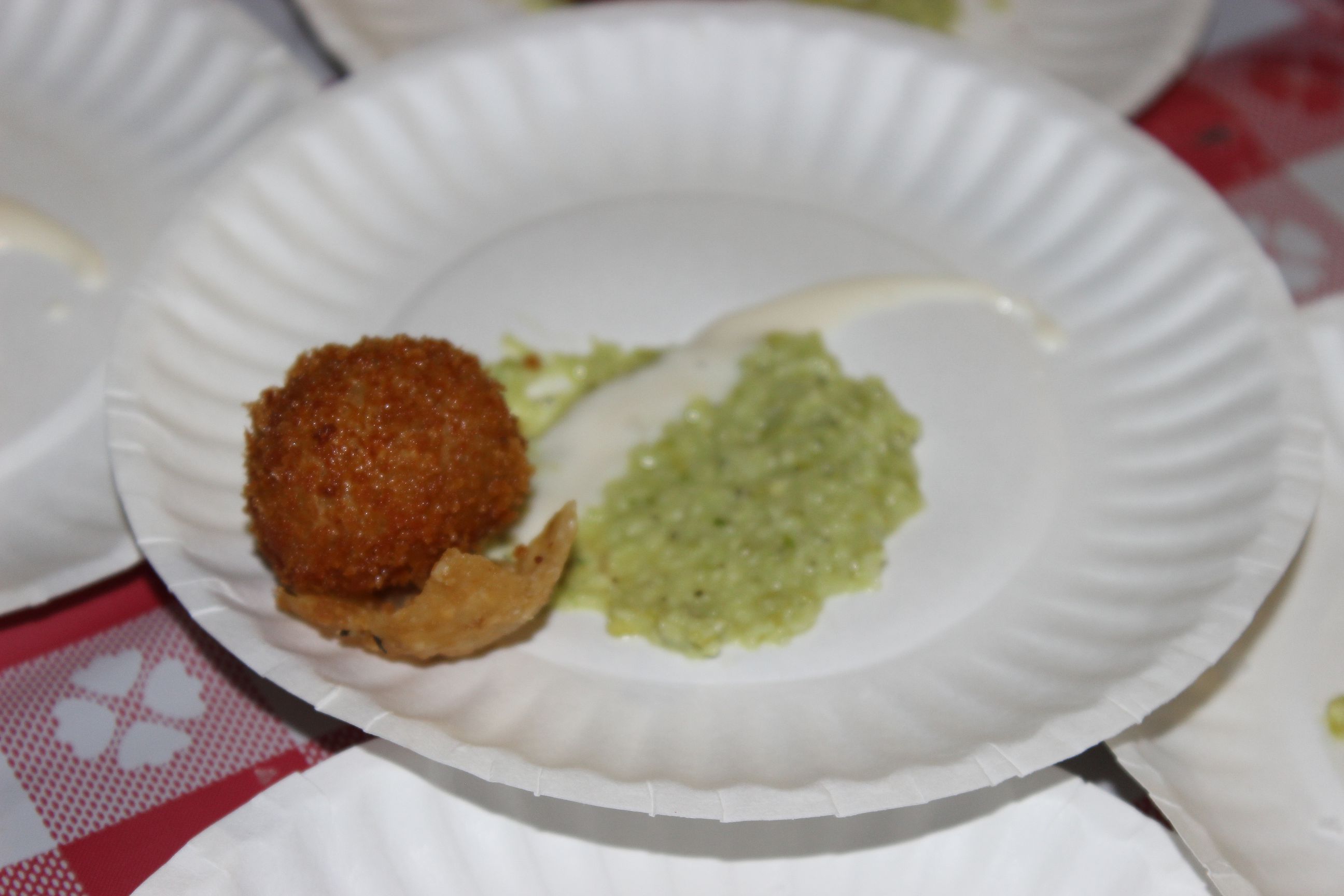 Sage General Store: "Chocolate Brownie with Bacon, Hot Chile Pepper & Bourbon Whipped Cream"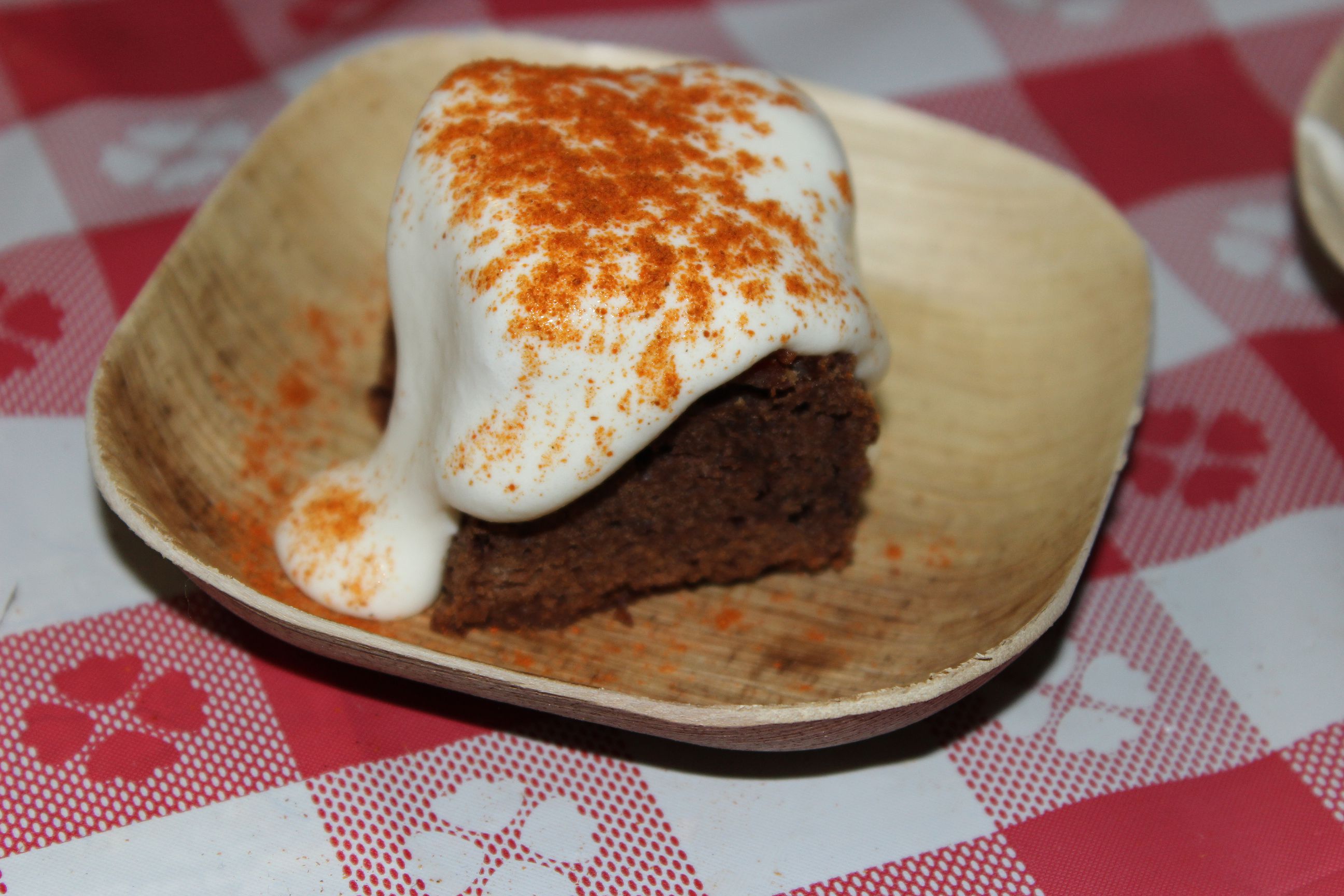 F. Ottomanelli Burgers: "Burger Sliders"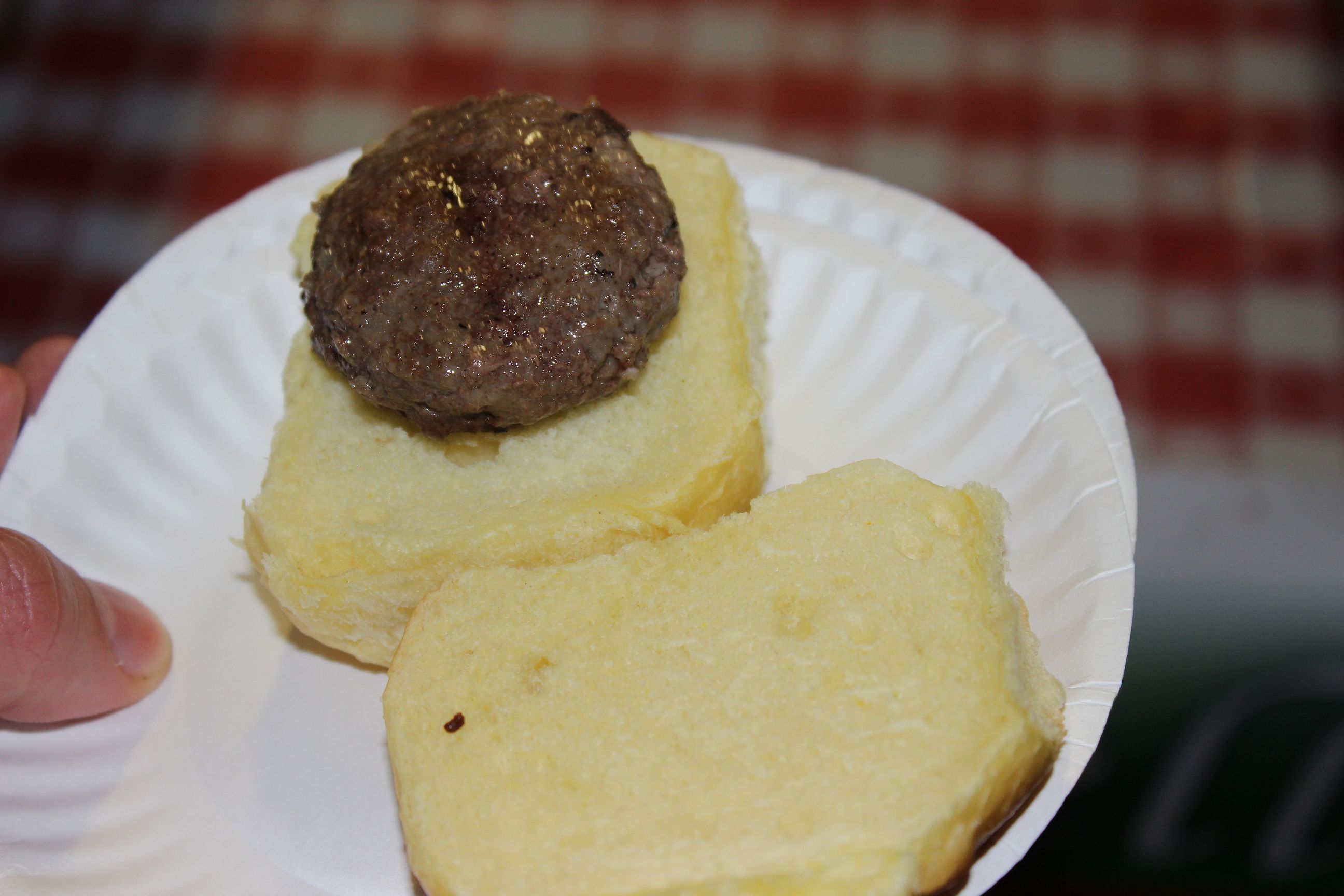 Alice's Arbor: "Green Tomato BLT"
Related Articles
Share
About Author
(0) Readers Comments