There was plenty to be inspired by at Monday evening's 11th Annual "Tap & Tapas" event, an interactive fundraiser for youth development organization Groove With Me. Nearly a dozen New York City eateries sent out their chefs to prepare and serve some decadent dishes amid the three level space of 404 NYC situated on Tenth Avenue. Though the sights and smells of each dish were utterly captivating, the live dance performances emanating inside of the venue really drove home the impact that the annual tasting event has on the organization and the young girls that its programs assist.
For two and a half hours, guests flocked in from the rainy city streets to both indulge upon some mouthwatering eats and imbibe a bit on an open bar of wines, Ballast Point beers and inventive cocktails using Vita Coco's coconut water as its signature component. Though a live auction hosted by emcee Cate Smit would draw crowds toward the front of the room with paddles in hand to pledge hundreds of dollars toward the likes of American Ballet Theatre tickets and backstage passes, exclusive New York Yankees tickets and a personal voicemail from The Today Show's Hoda Kotb, the early portion of the affair was all about the delicious dishes being served. Fortunately for those of us in attendance, the participating restaurants were amongst New York's most renowned.
Among the standout dishes, Brooklyn's Buttermilk Channel whipped up a creamy "Chilled Asparagus Soup" topped off by a crostini adorned with shaved asparagus and Benton's ham. The combination was both smooth and savory, providing a nice textural contrast from bread to broth- not all that dissimilar to the excellent dish served by Grand Banks and Chef Kerry Heffernan. The "Jerusalem Artichoke with Maine Crab" was also served in a shot glass, but served piping hot, while being deliciously smoky and silky. Marrying sweet and succulent in the best way possible, Chef Joe Lonigro from Otto's Tacos doled out a bite-sized "Duck Carnitas on Tortilla Brulee" that packed in a wallop of explosive flavors. The salted pulled duck meat was warm and hearty, topped with red onion and a sweet orange drizzle that while diminutive in size, had us returning for second and third helpings.
After grabbing some additional bites courtesy of Corner Social (a nicely fatty "Filipino Pork Belly") and Perilla (a light and tasty "Golden Lentil Soup"), we grabbed front row seats for the evening's performance and reception. The evening would serve to bestow honors upon Director of Dance at Phillips Exeter Academy, Allison Duke, who graciously addressed the audience, reflecting upon the impact that dance had made not only on her own life- but also how her dancing had the ability to touch and enrich the lives of others. Duke's speech, while poignant and moving, was really put into perspective once the trio of youth dance troupes took the stage to showcase different styles inspired by Indian dance, tap and jazz to a crowd of onlookers. Watching the satisfaction on the faces of each young girl was reason enough to support the many programs sponsored by Groove With Me, focused on acquiring 50% more studio space over the next twelve months so that more and more young girls can participate in their programs.
After grabbing some mini "Macarons" from Beauty & Essex and Telepan's unbelievably delicious "Strawberry Granita" topped with Prosecco, we made sure to raise up our paddle and pledge a donation to Groove With Me, inspired by the evening that we'd just experienced. Music has a certain indefinable way of bringing people together and through dance, music can instill the ability to be both creative and independent. The organization provides a safe place for youths that can be considered at-risk, getting them out of potentially dangerous circumstances and allowing them to be bold, confident and disciplined. And judging by the performances, a touching speech by eighteen year old Jastity Torres and the experiences that we witnessed at Monday night's "Tap & Tapas," Groove With Me is establishing a strong community network to empower the lives of these girls and young women.
For more information on Groove With Me, their upcoming events and how you can be a part of their fundraising efforts, take a few minutes to check out their website here.
- Jane Van Arsdale
Food Photos from Groove With Me's "Tap & Tapas 2015″

Avenue Bistro: "Fried Green Tomato with Shrimp in Remoulade Sauce"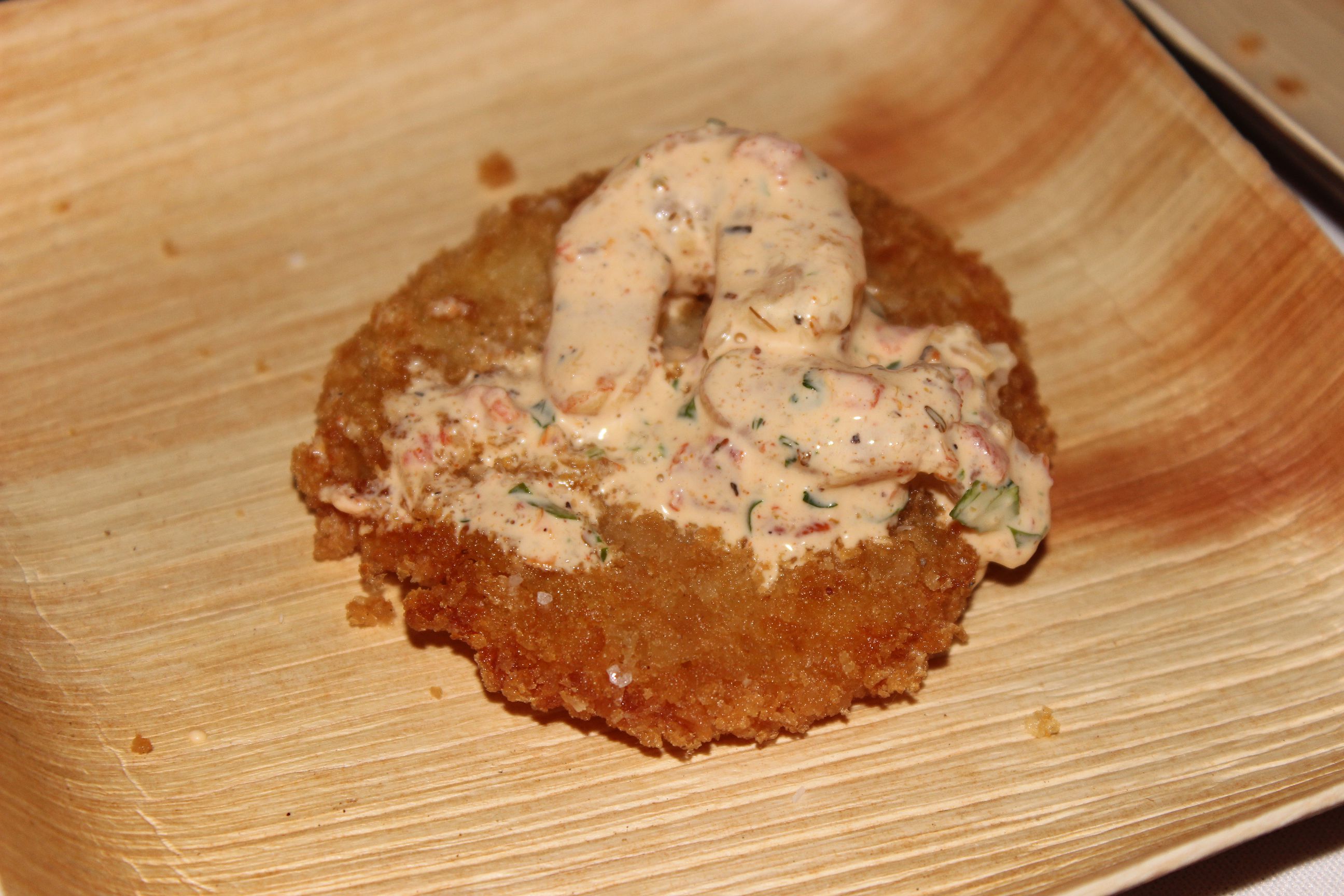 Buttermilk Channel: "Chilled Asparagus Soup with Benton's Ham & Shaved Asparagus Tartine"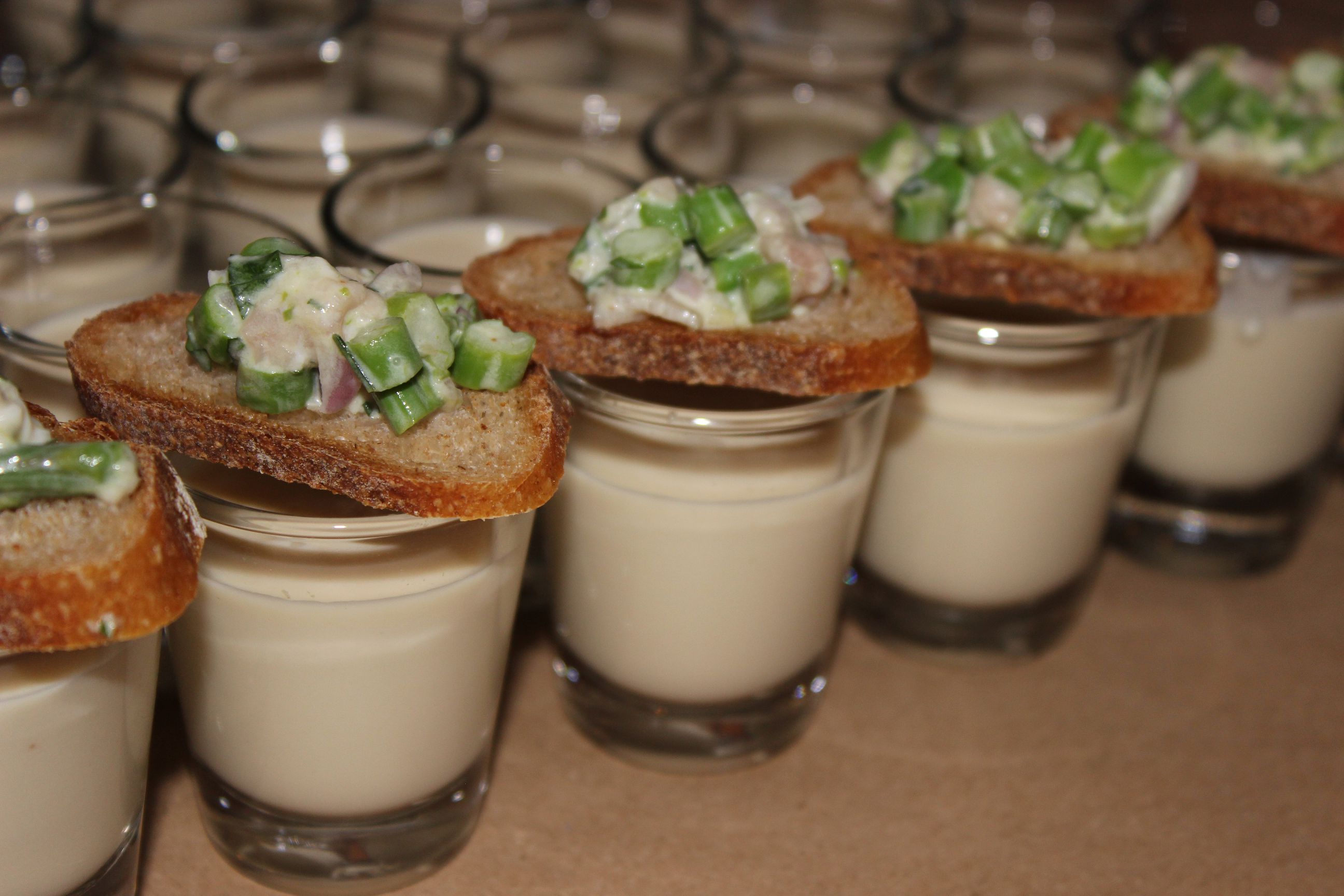 The Redhead:  "Chickpea Kale Fries with Pickled Cherry Pepper Aioli"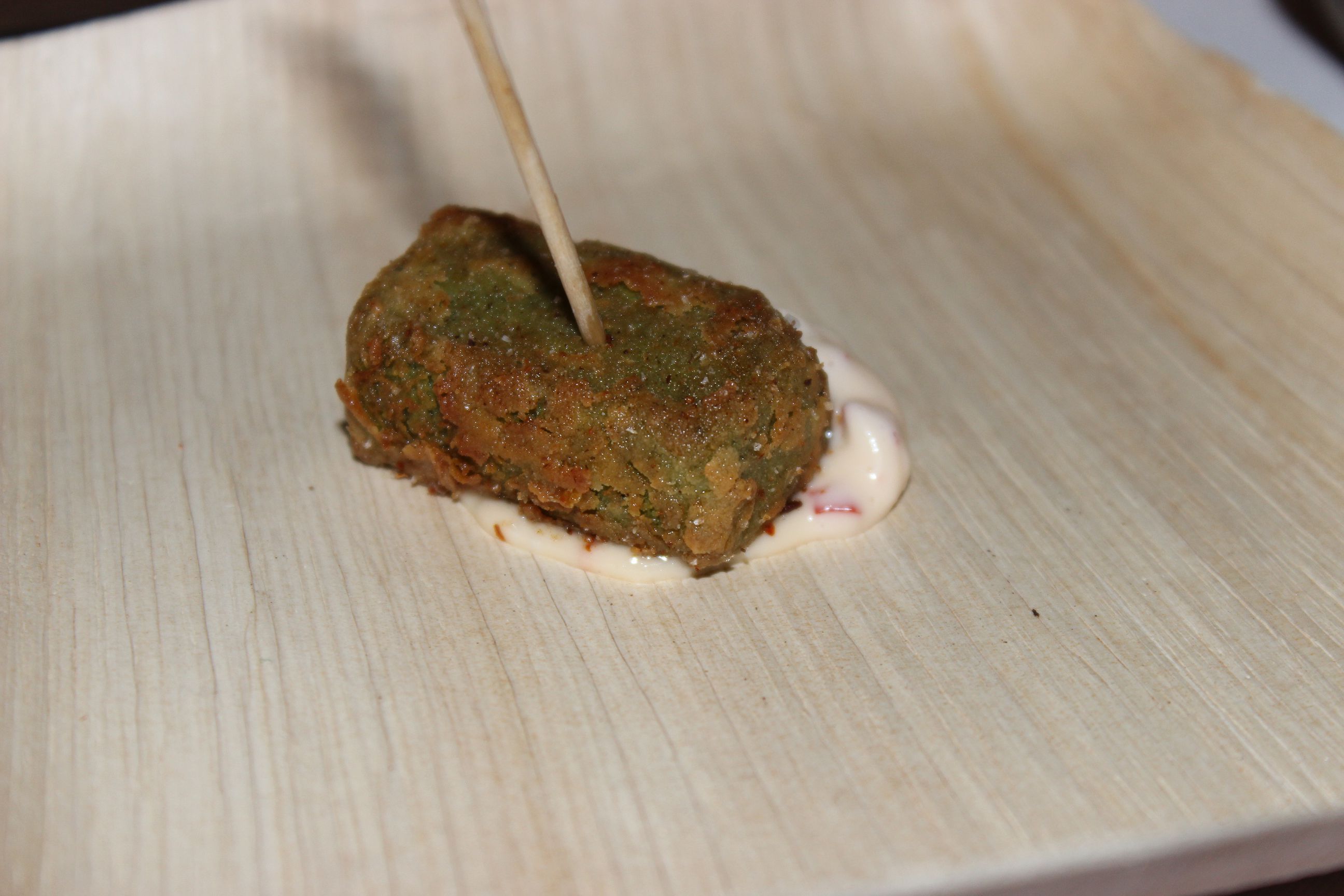 Perilla: "Golden Lentil Soup with Fennel Sunflower, Puffed Rice, Cilantro & Black Garlic Nori Puree"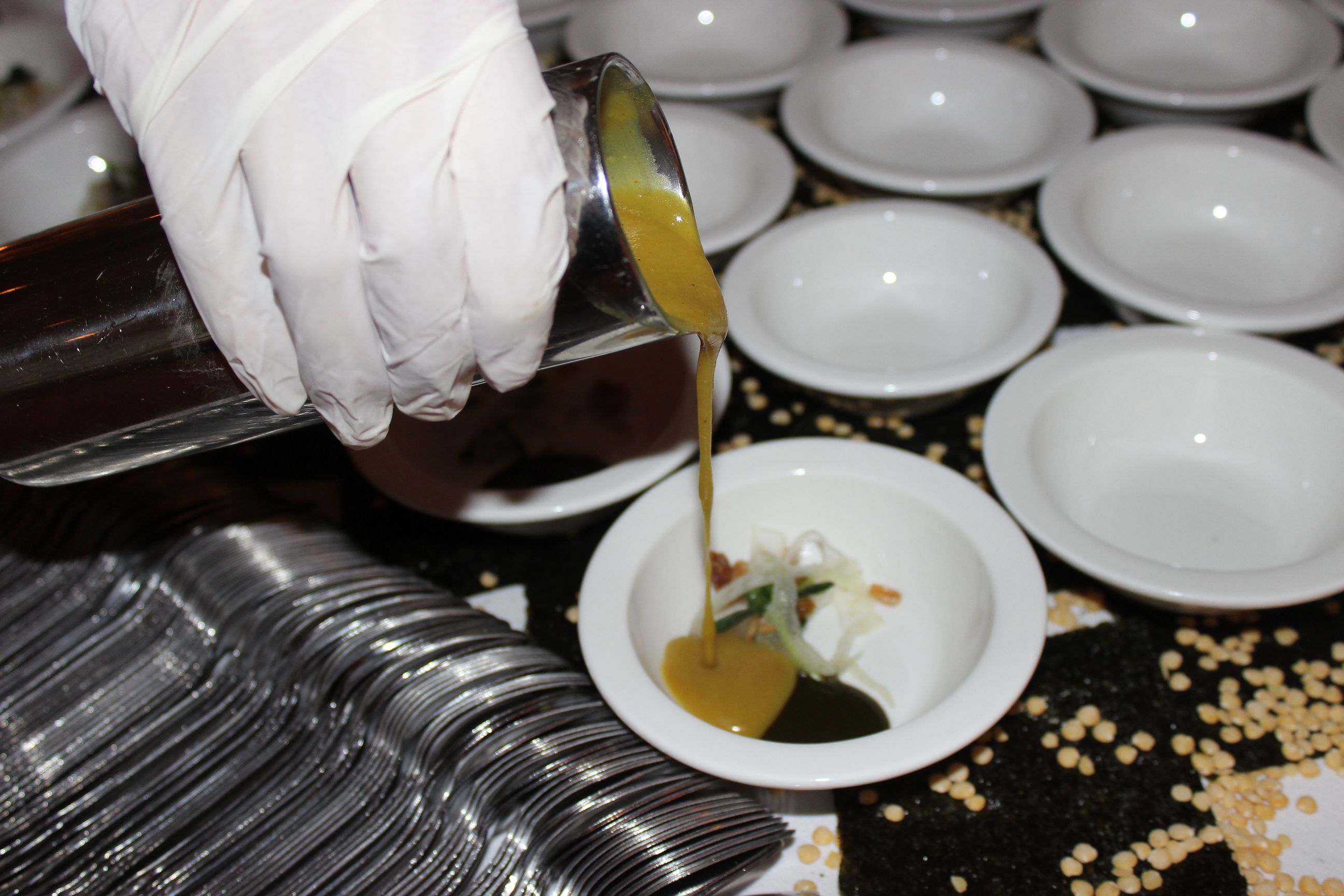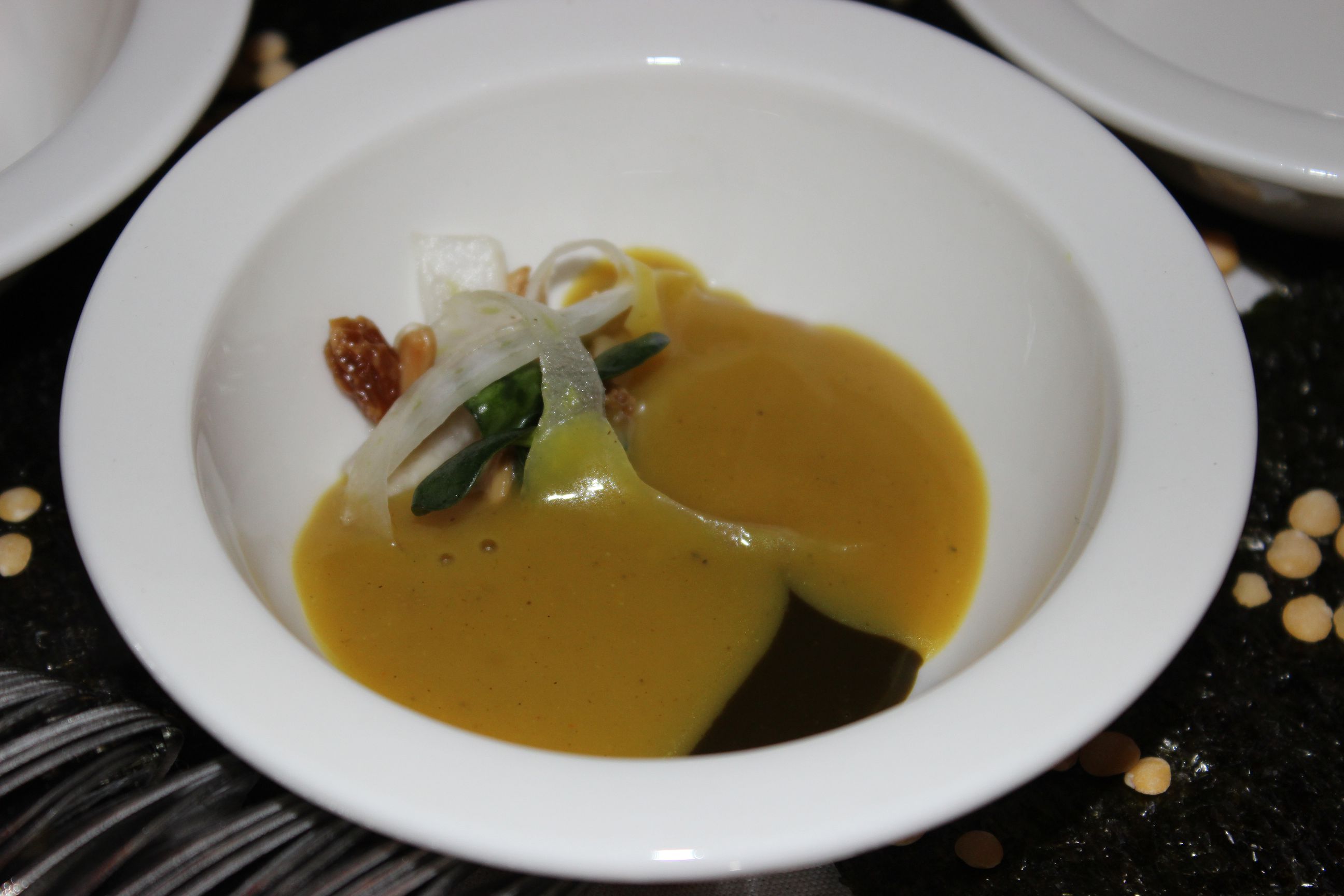 Corner Social: "Filipino Inspired Pork Belly, Adobo BBQ Sauce, Apple Celery Slaw"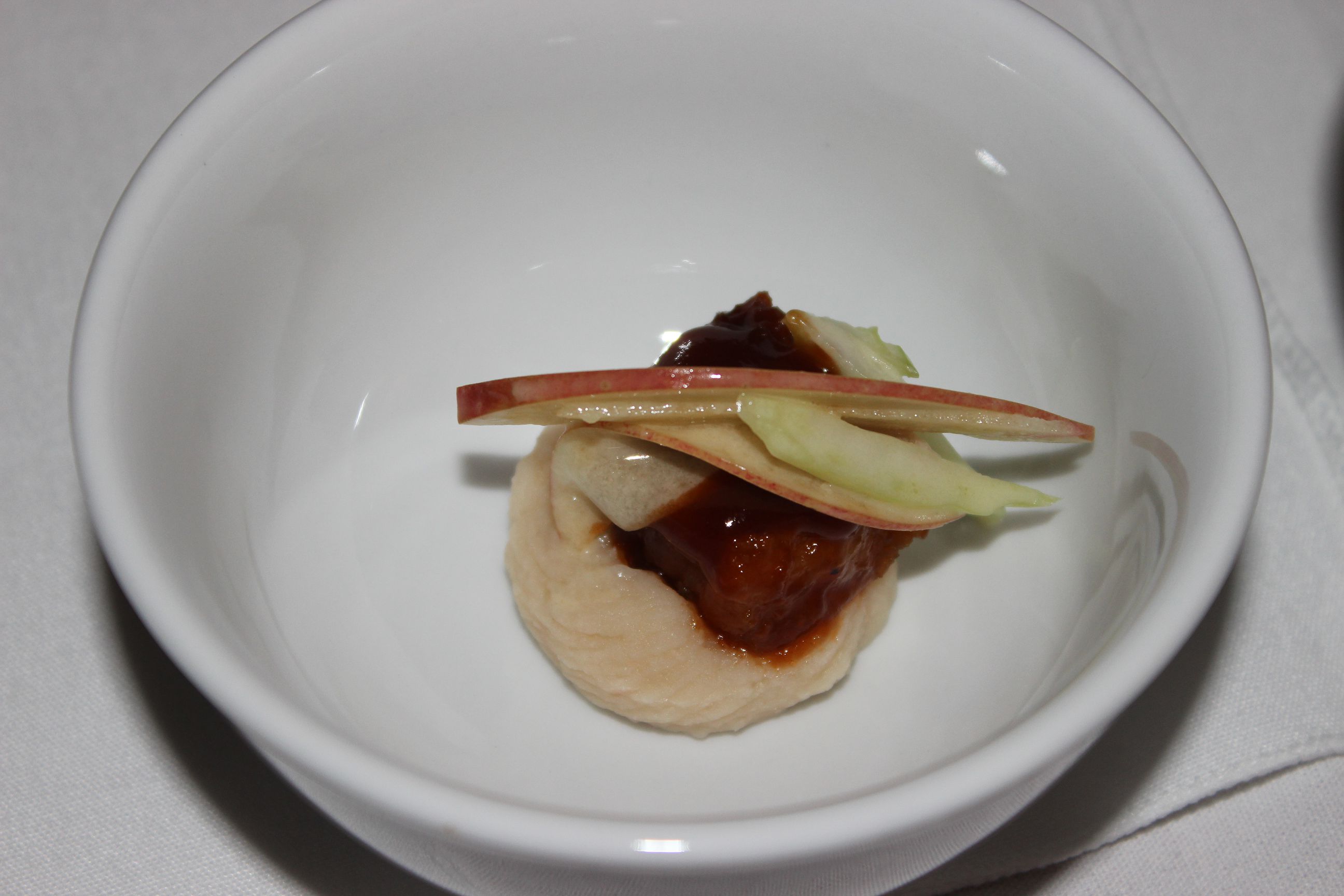 Telepan: "Strawberry Granita with Toasted Anise Cream"
Facebook: "Bone Marrow-Ramp Crostini, Filone, Ramp Confit, Roasted Bone Marrow, Cypian Sea Salt"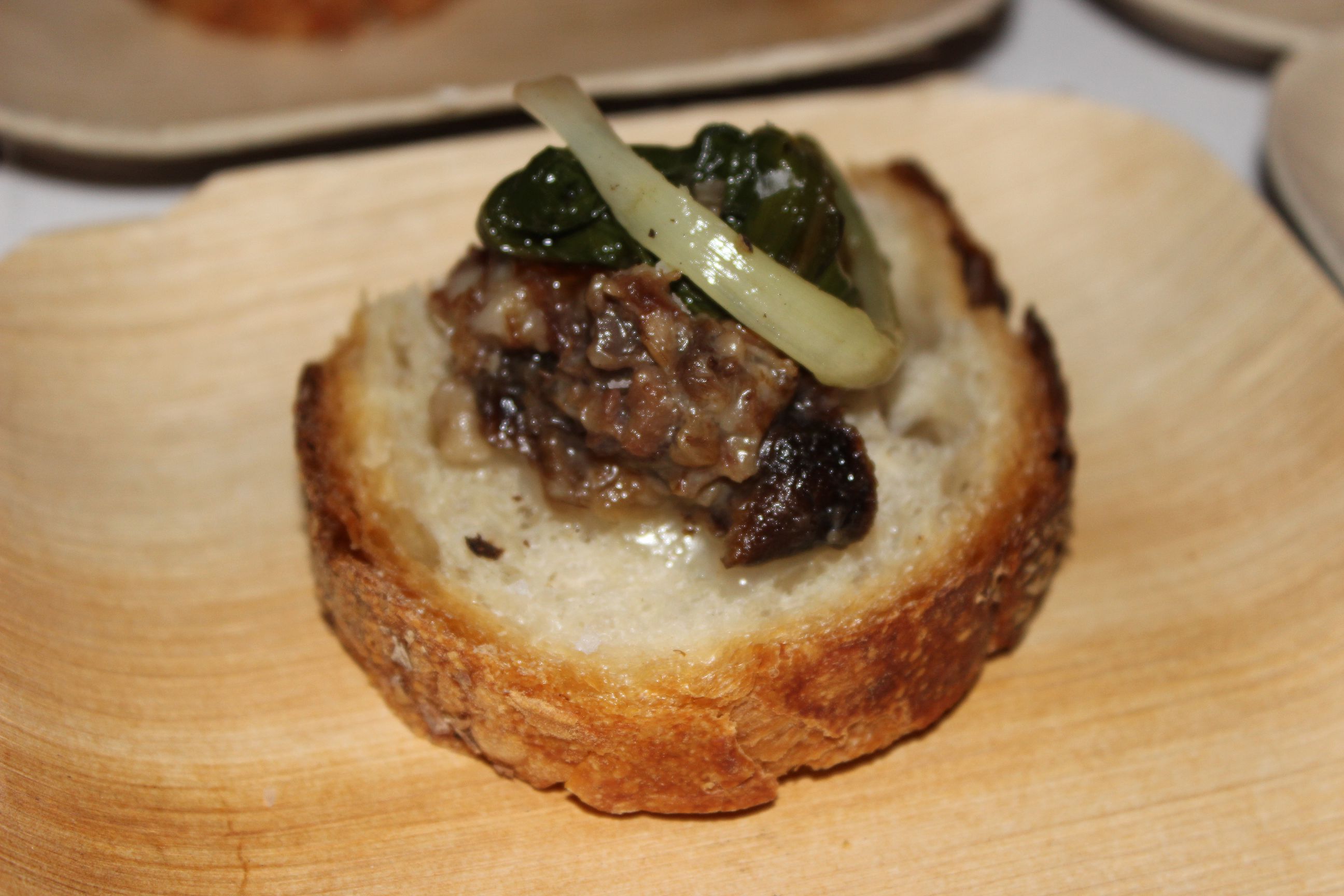 Otto's Tacos: "Duck Carnitas on Tortilla Brulee"

Beauty & Essex: "Assorted French Macarons"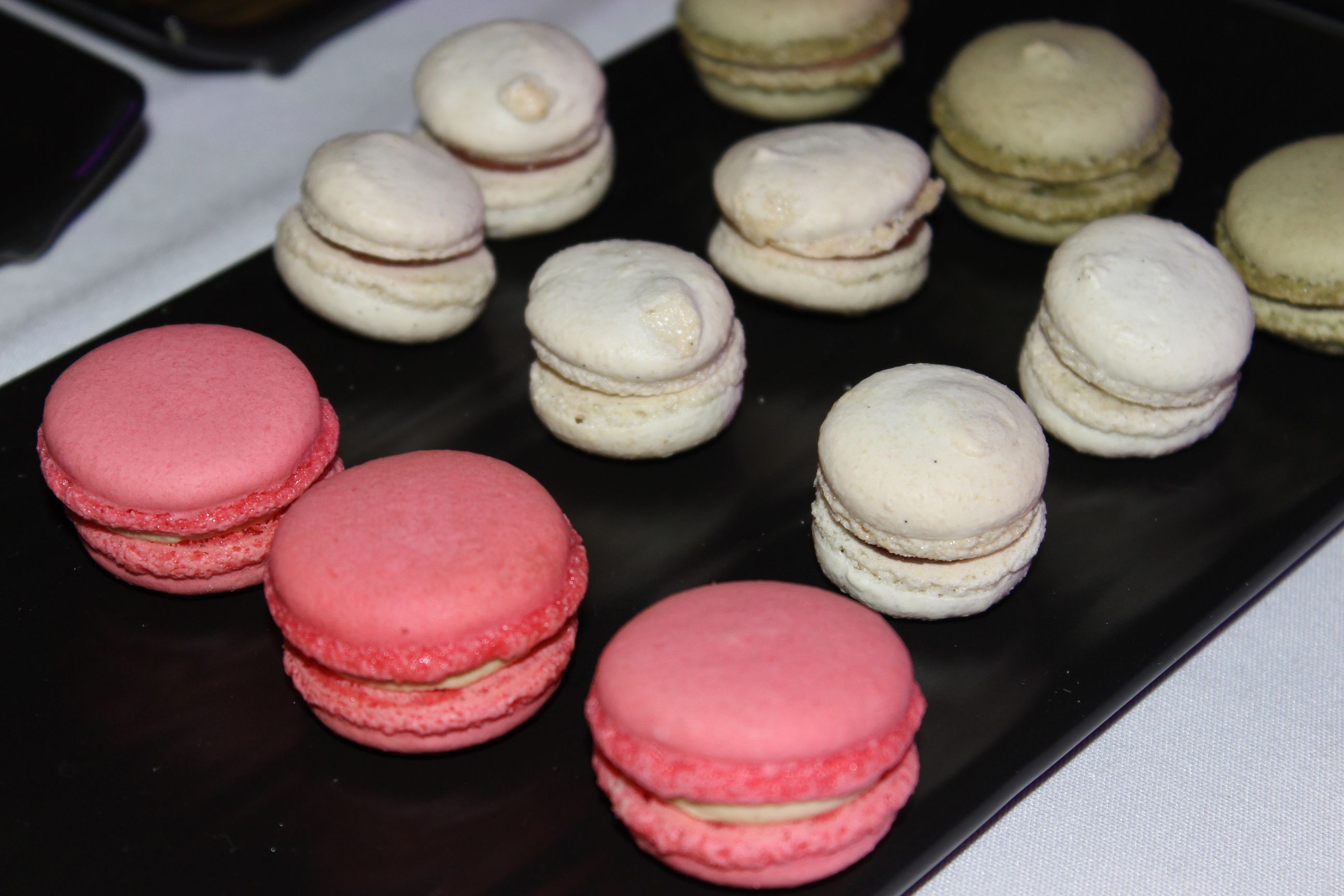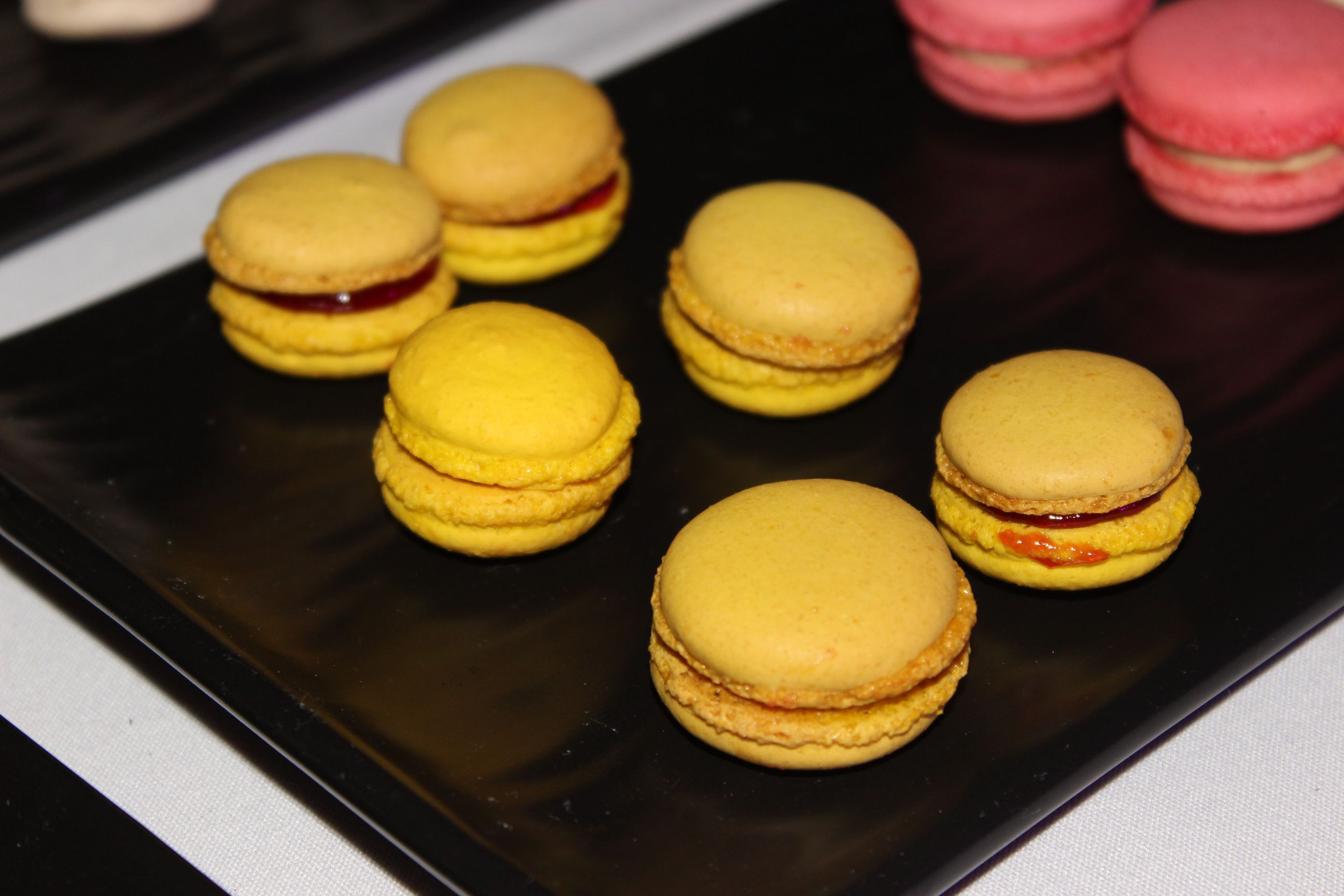 Grand Banks: "Jerusalem Artichoke Veloute with Maine Crab and Vadouvan"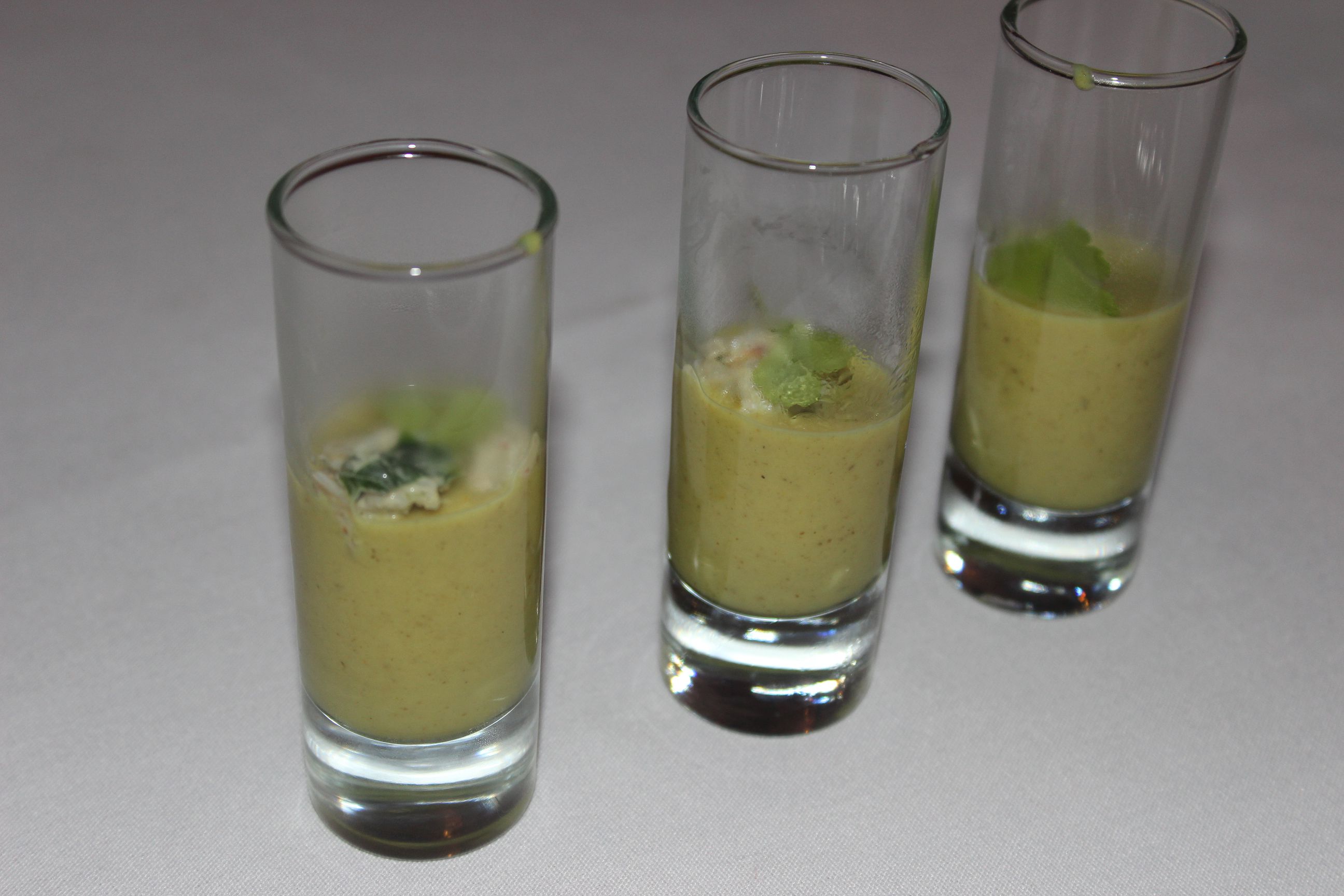 The Spotted Pig: "Roasted Cauliflower and Grain Salad with Pistachio and Pomegranate"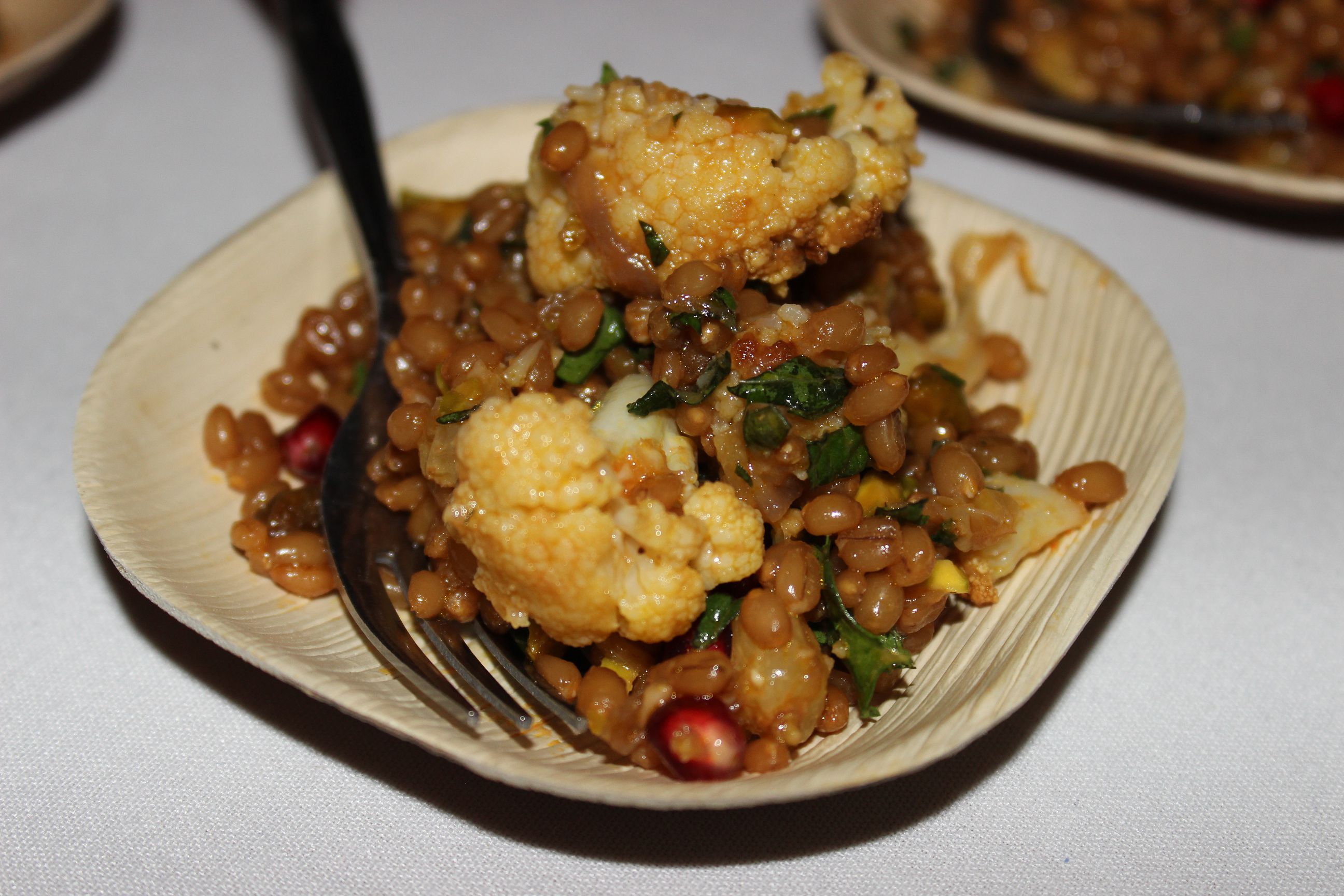 Related Articles
Share
About Author
(0) Readers Comments