Greenwich House has a rich philanthropic history in New York City, one that dates back as early as the turn of the 1900′s. Over the past century, the nonprofit organization has evolved to provide a dozen initiatives ranging from mental health and substance abuse programs to senior services to community arts and development to summer camps for youths, advocating to help New Yorkers lead more enriched lifestyles. Tuesday evening, the organization tapped thirty different restaurants from in and around Manhattan for the benefit of Greenwich House's historic 13th Annual "Taste of Greenwich," a festive fundraiser featuring live music, a massive silent auction and more food and drink than any one person would be capable of handling.
Nearly 600 guests swarmed the many tables inside of Chelsea's sprawling Metropolitan Pavilion, with enough variety offered between cuisines and styles to appease even the pickiest of eaters. Arriving early, we began perusing table after table of silent auction items which offered tickets to sporting events and concerts, spa treatments, jewelry, hotel stays and a variety of other experiences- all at reasonable starting prices and all of which escalated quickly in support of the evening's cause. With refreshing pours of Brewery Ommegang's tasty "Abbey Ale" in hand, we began methodically making our rounds to taste some of the savory fare being plated all around us.
Meatballs proved to be a particular favorite among the participating restaurants with Good Enough to Eat ("Lamb-Farro Meatball with Charred Eggplant") and Ristorante Rafele ("Traditional Meatballs in Tomato Sauce") vying for tender sphere supremacy. But it was The Little Owl's "Meatball Gravy Slider," a dish that put their restaurant on the map that we found ourselves swooning over. Sandwiched between two fluffy halves of sourdough, the piping hot meatball was delicate and flavorful, slightly spackled in a subtle but delicious tomato sauce. Other meat-centric offerings like dell'anima's hearty "Pork Belly Confit," Minton's "Beef Short Rib," sWine's "Duck Proscuitto Crostini" and Neuman's Kitchen's slightly sweet "Chianti Rosemary Glazed Pork Belly" each proved to be standouts among the array of unique dishes being served around the spacious room.
After decadently indulging in Bar Bacon's meshing of a "Chocolate Bacon Profiterole," we sought out some lighter fare and in doing so, stumbled upon our two favorite dishes of the evening. Commerce Chef Harold Moore was front and center at his restaurant's table, although he himself was not serving. Nevertheless, his imprint on Commerce's exceptional "Vegetable Fricassee" was evident from our first taste. Each creamy spoonful was lacquered with a runny poached egg and a touch of rich truffles for good measure, surrounding a smattering of sliced cherry tomatoes, greens and scallions. Just steps away meanwhile, Davio's Northern Italian Steakhouse was serving a fluffy dish of "Gnocchi with Wild Mushrooms" that was equally as flavorful. Each soft pillow of pasta was sprinkled with tangy white cheese and paired brilliantly with the savory shreds of mushrooms for textural contrast.
We'd certainly be remiss not to mention notable entries like Market Table's "Spinach Risotto," Bodega Negra's "Tuna Tostadas," Sushisamba's "New Classic Seviche" and Hundred Acres' delectable "Deviled Eggs" topped with house-cured pickled Carolina shrimp- each of which was likely to be a favorite of the many arriving guests as the evening wore on. After spending some time chatting with the friendly Morgan Stanley volunteers pouring crisp "Chardonnay" from Napa's Sequoia Grove, we had clearly reached our fill, having devoured much of the mouthwatering fare being offered. In the end, the 2015 "Taste of Greenwich" was a grand affair, seamlessly run and seemingly, wildly successful for the organization. And despite the many dishes on hand during the course of the evening, that's the part of the evening that we found most satisfying.
For more information on Greenwich House, their events and programs, take a look at greenwichhouse.org.
- Jane Van Arsdale
Photos from the 13th Annual Taste of Greenwich House

Good: "Lamb-Farro Meatball with Charred Eggplant"

Knickerbocker Bar & Grill: "Caviar Pie"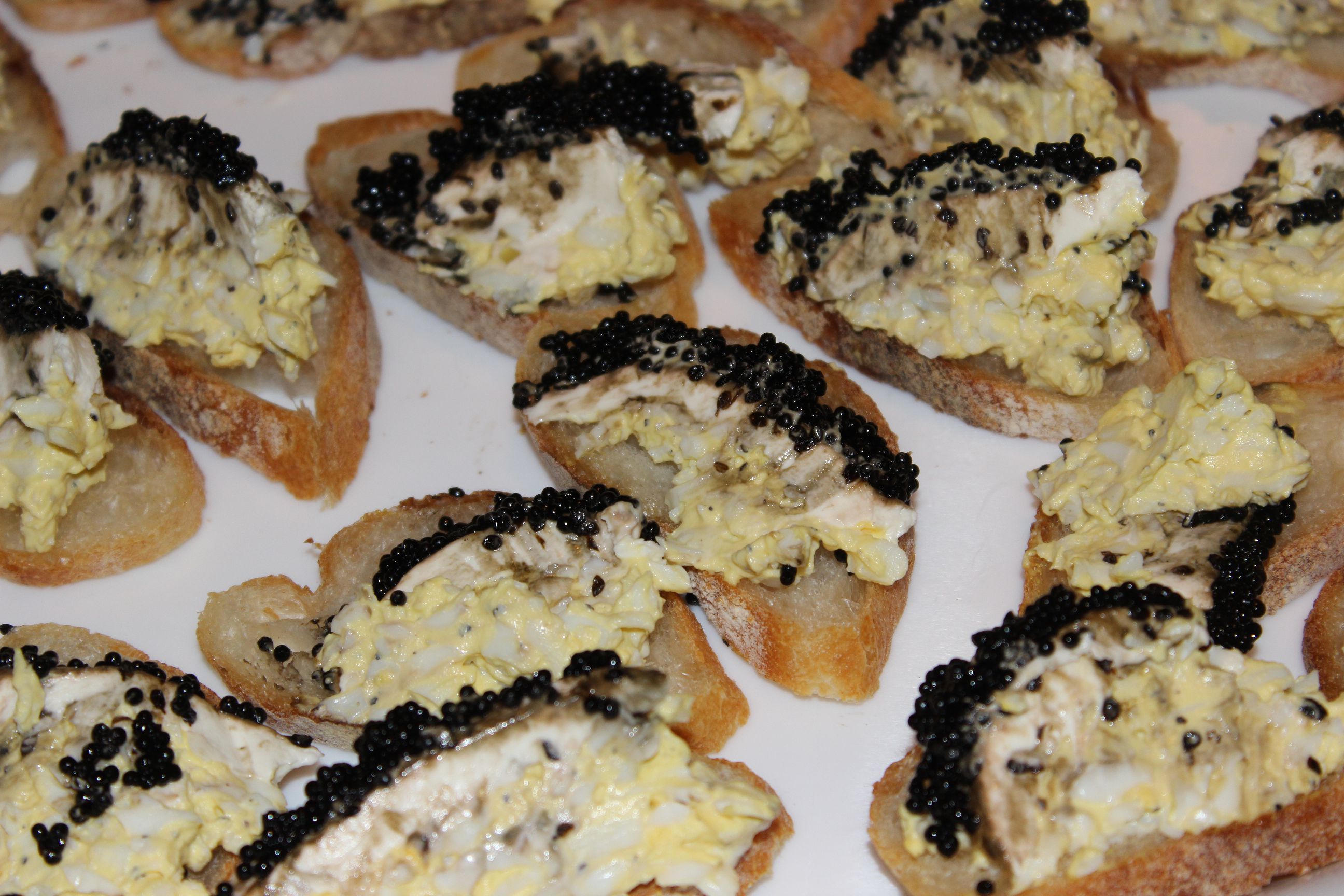 Neuman's Kitchen: "Chianti Rosemary Glazed Pork Belly & Fava Bean, Quinoa Salad"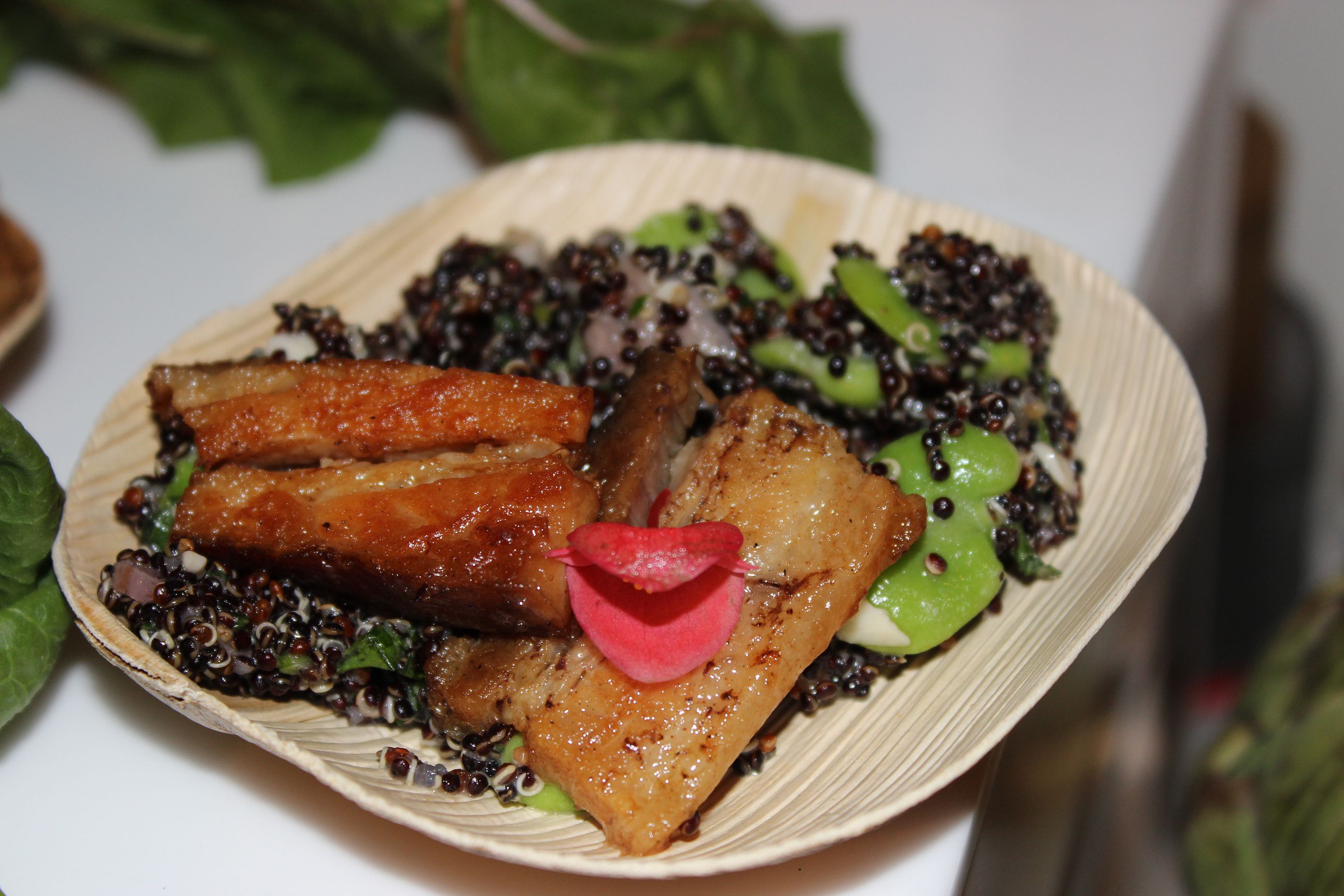 Monument Lane: "Smoked Blue Mussels with Truffle-Meyer Lemon Vinaigrette"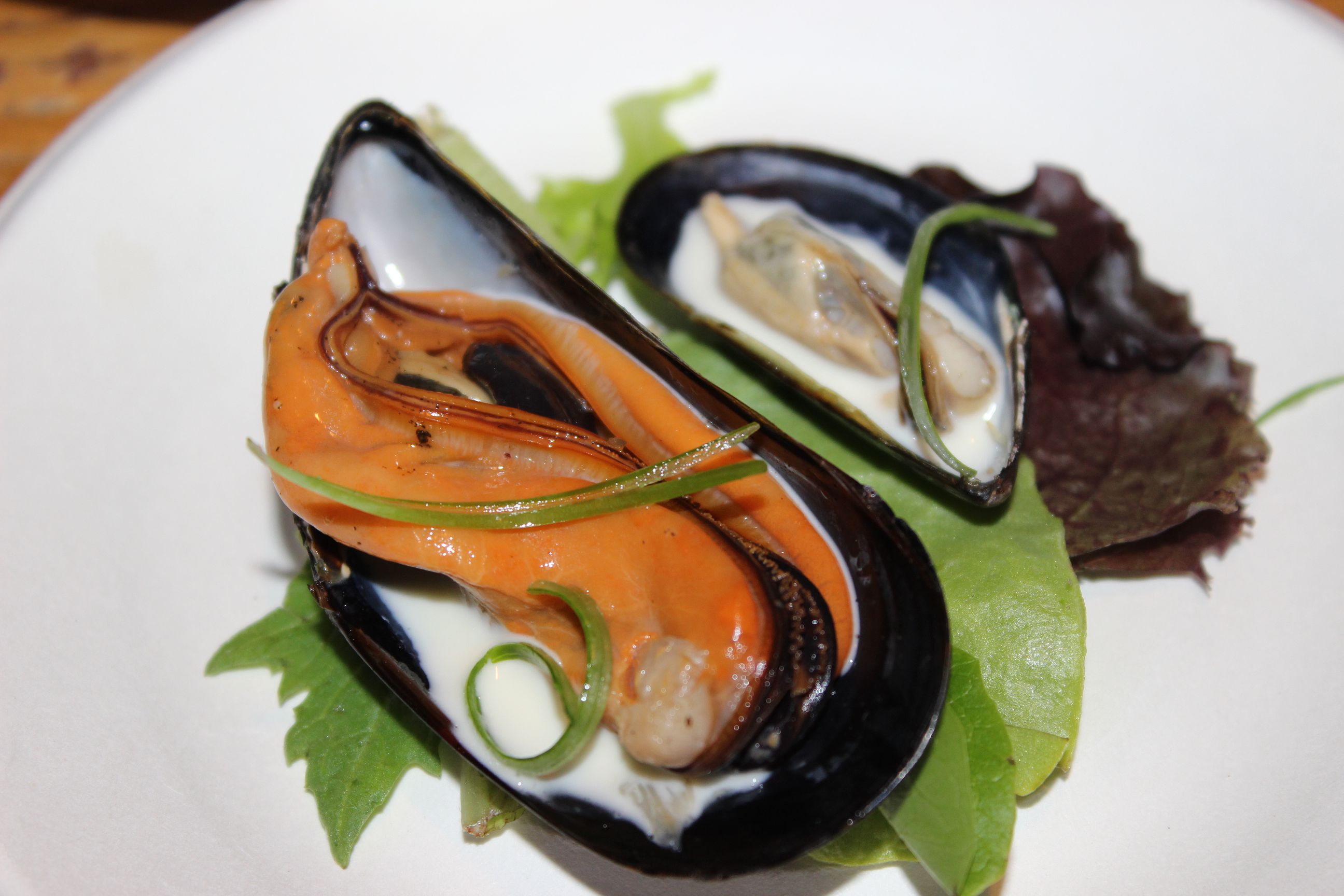 Minton's: "Beef Short Rib"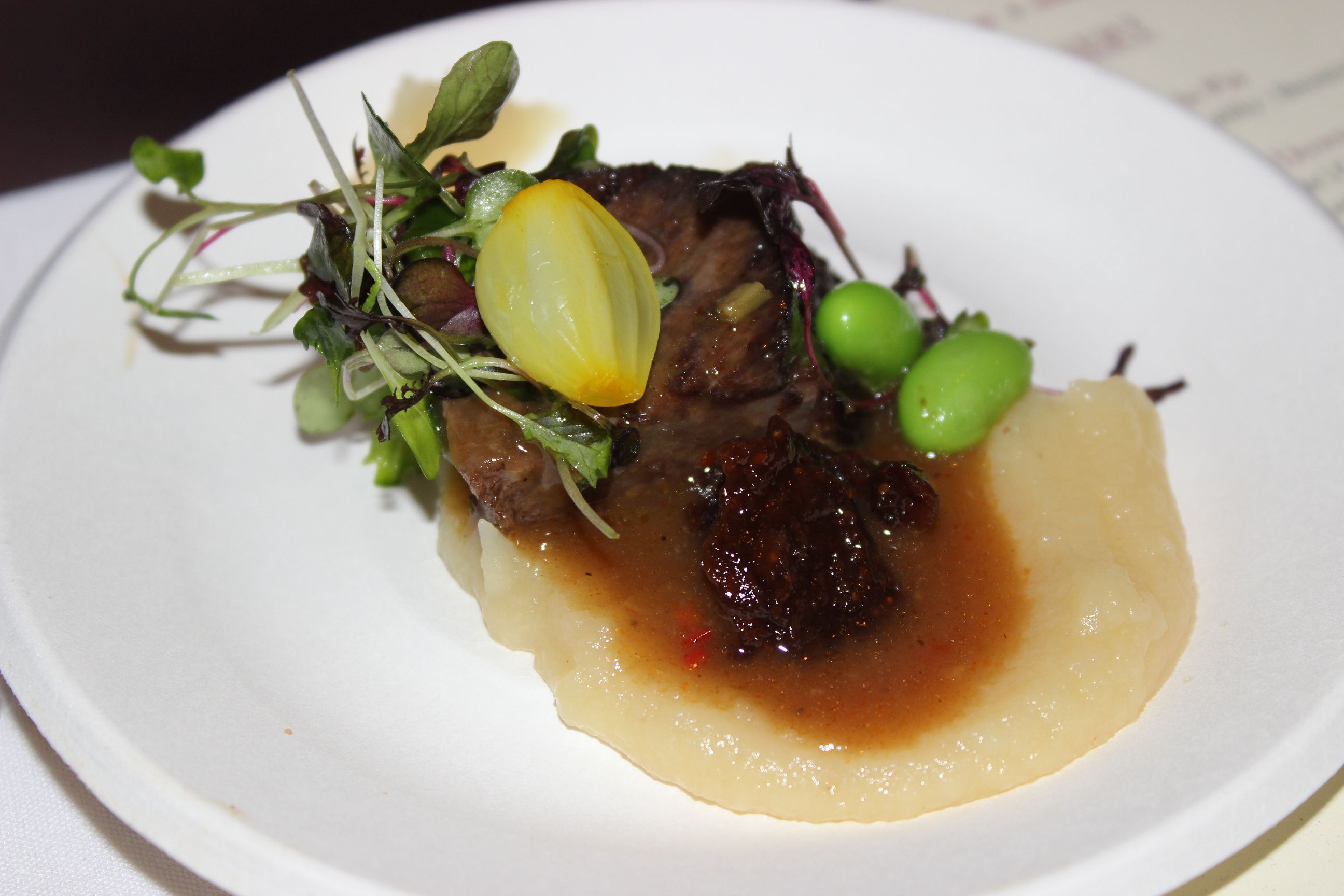 Li-Lac Chocolates: "Assorted Chocolates"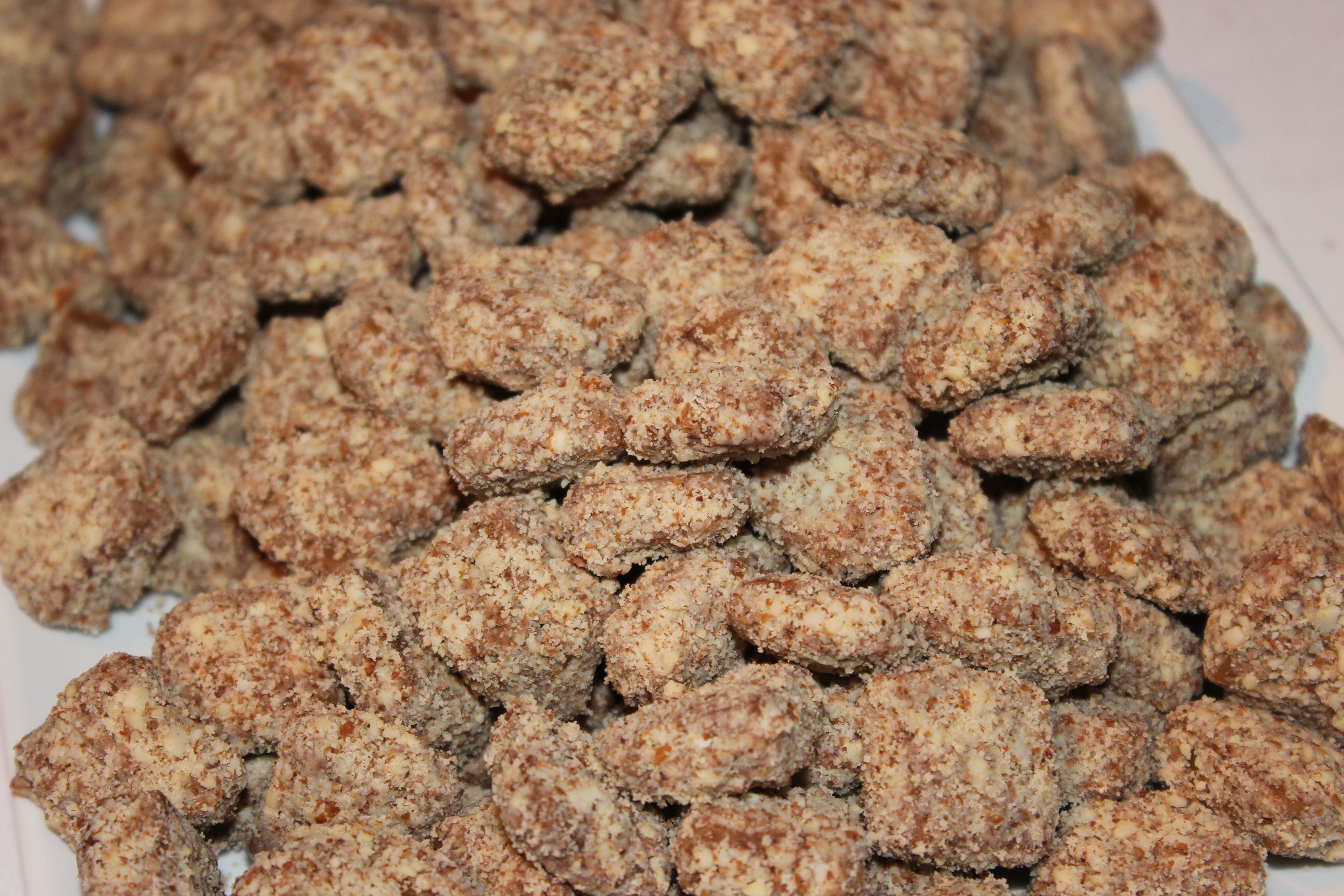 Bar Bacon: "Chocolate Bacon Profiterole"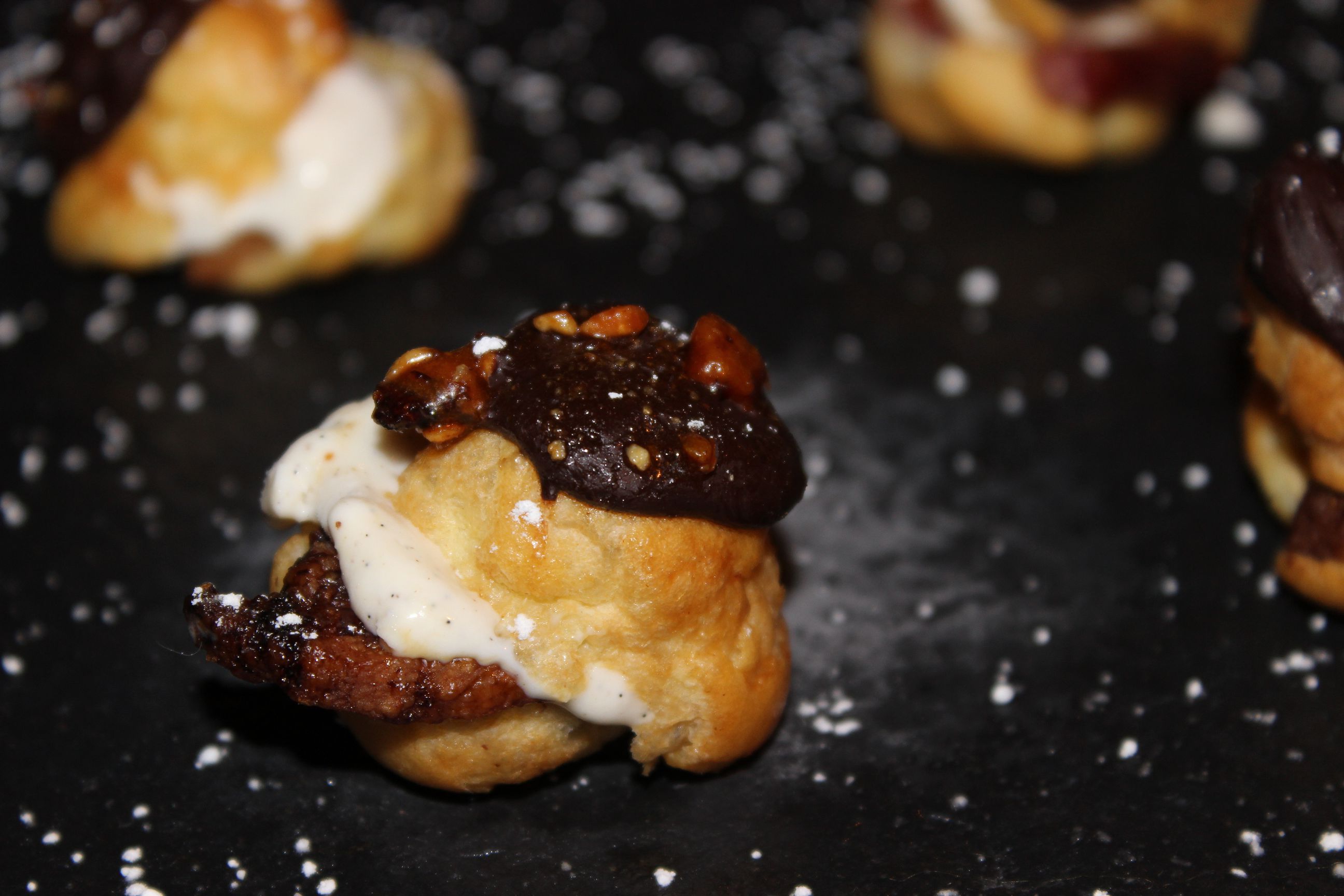 Cornelia Street Cafe: "Chocolate Hazelnut Bread Pudding"

sWine: "Duck Proscuitto Crostini" & "Potato Bacon Croquette"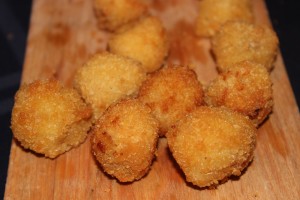 Haldi: "Puffed Rice with Peanuts and Tamarind Chutney"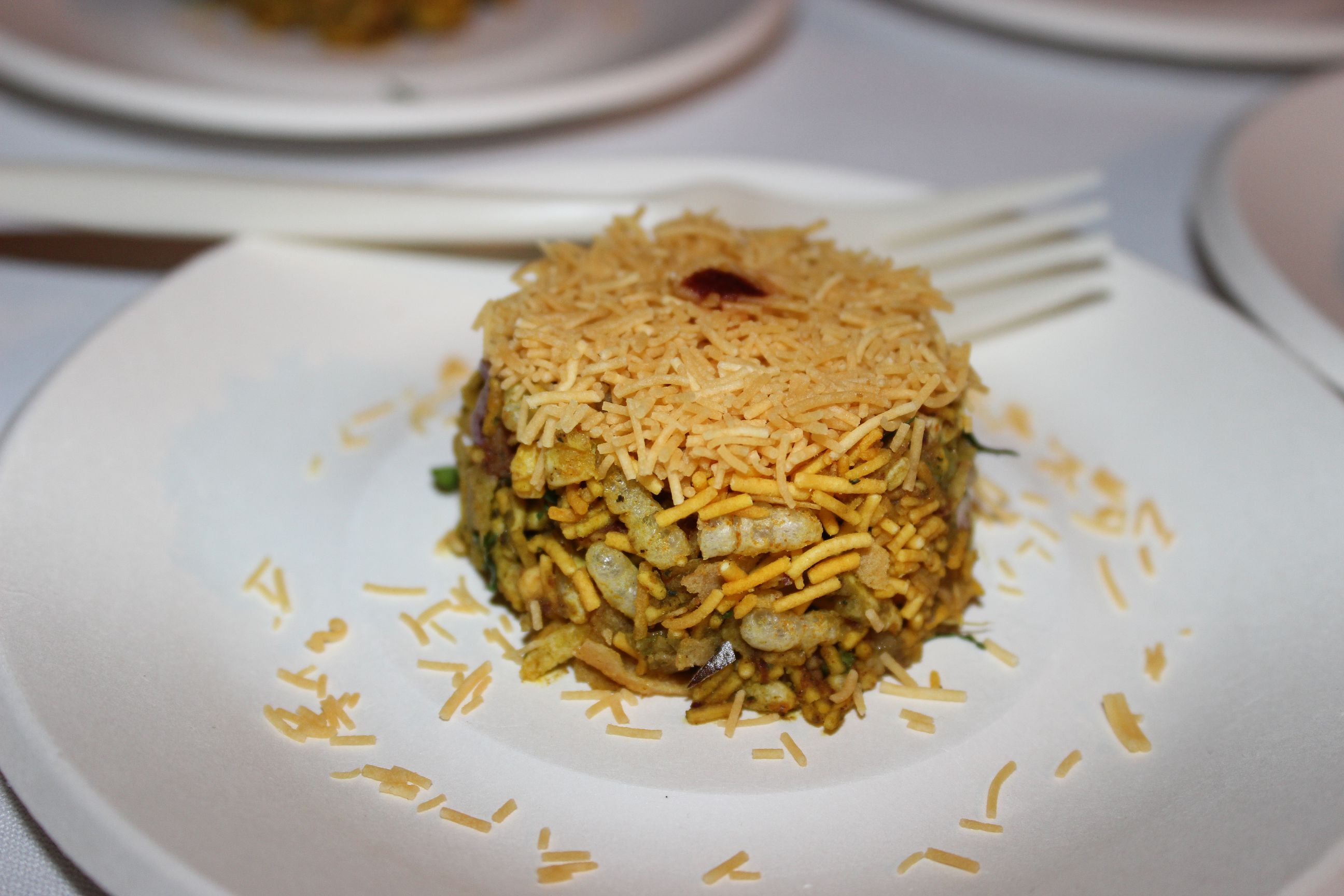 The Clam: "Spring Flounder Crudo"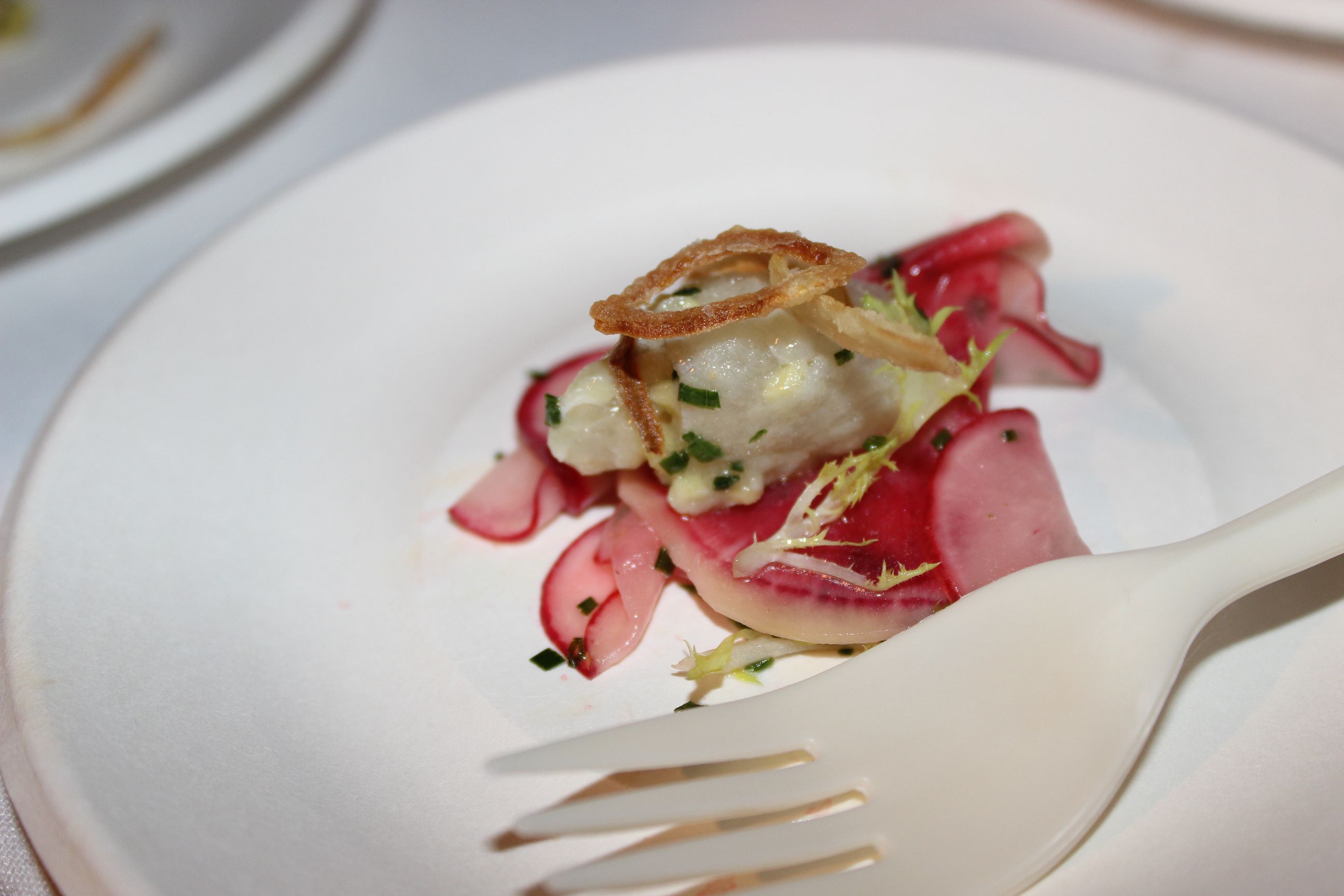 little owl: "Gravy Meatball Sliders"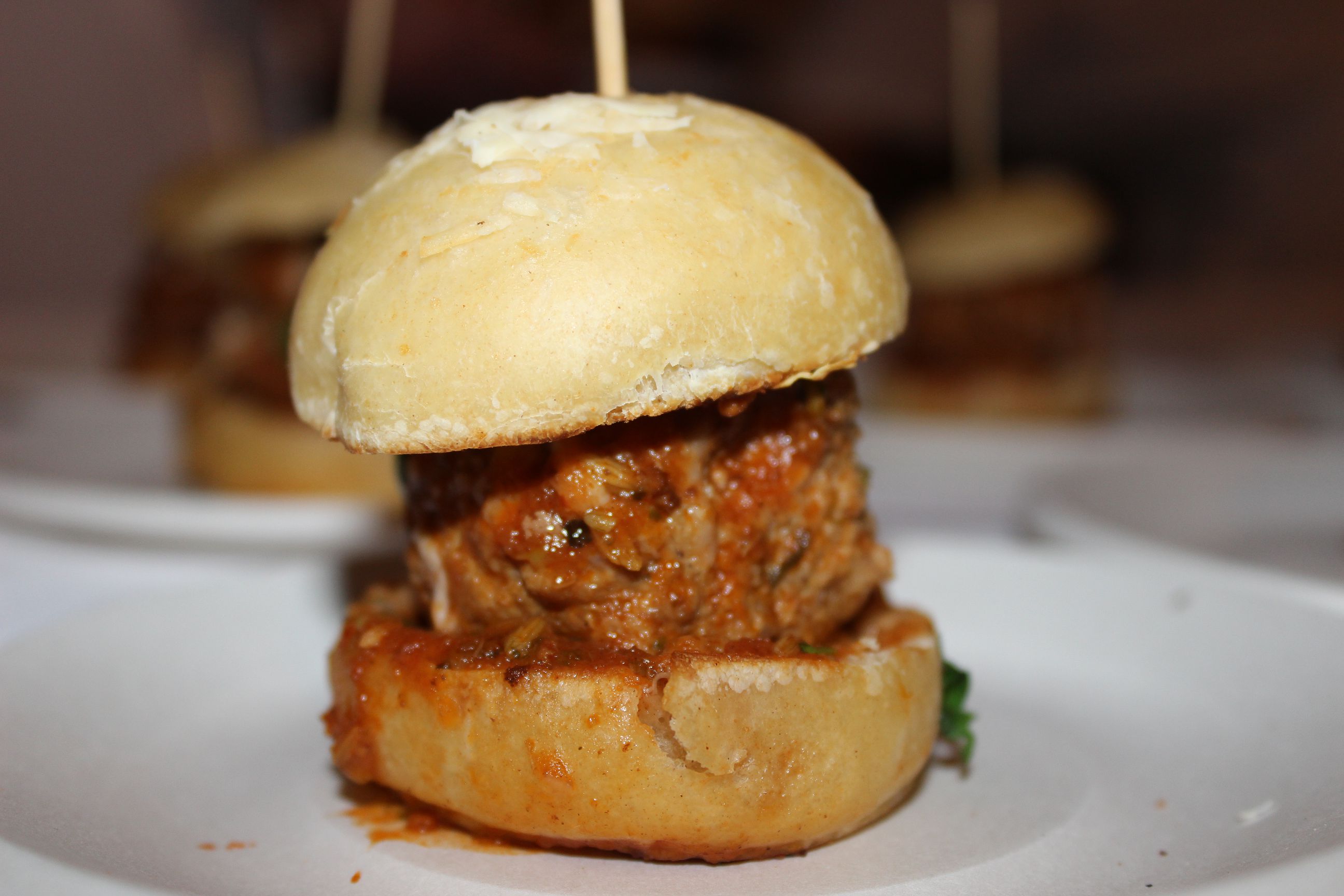 Market Table: "Spinach Risotto"

Annisa: "Roasted Beet Salad"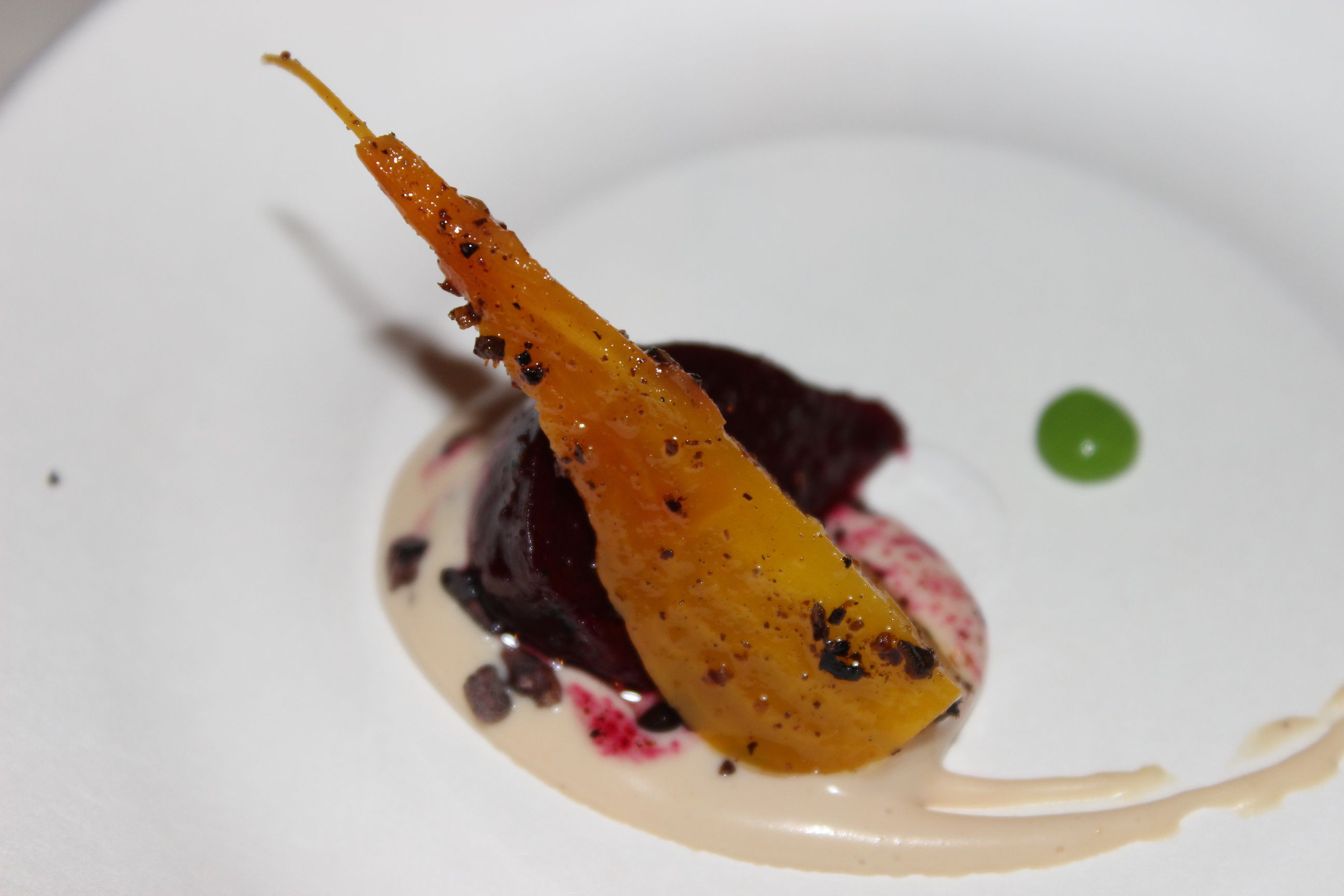 Bodega Negra: "Tuna Tostadas"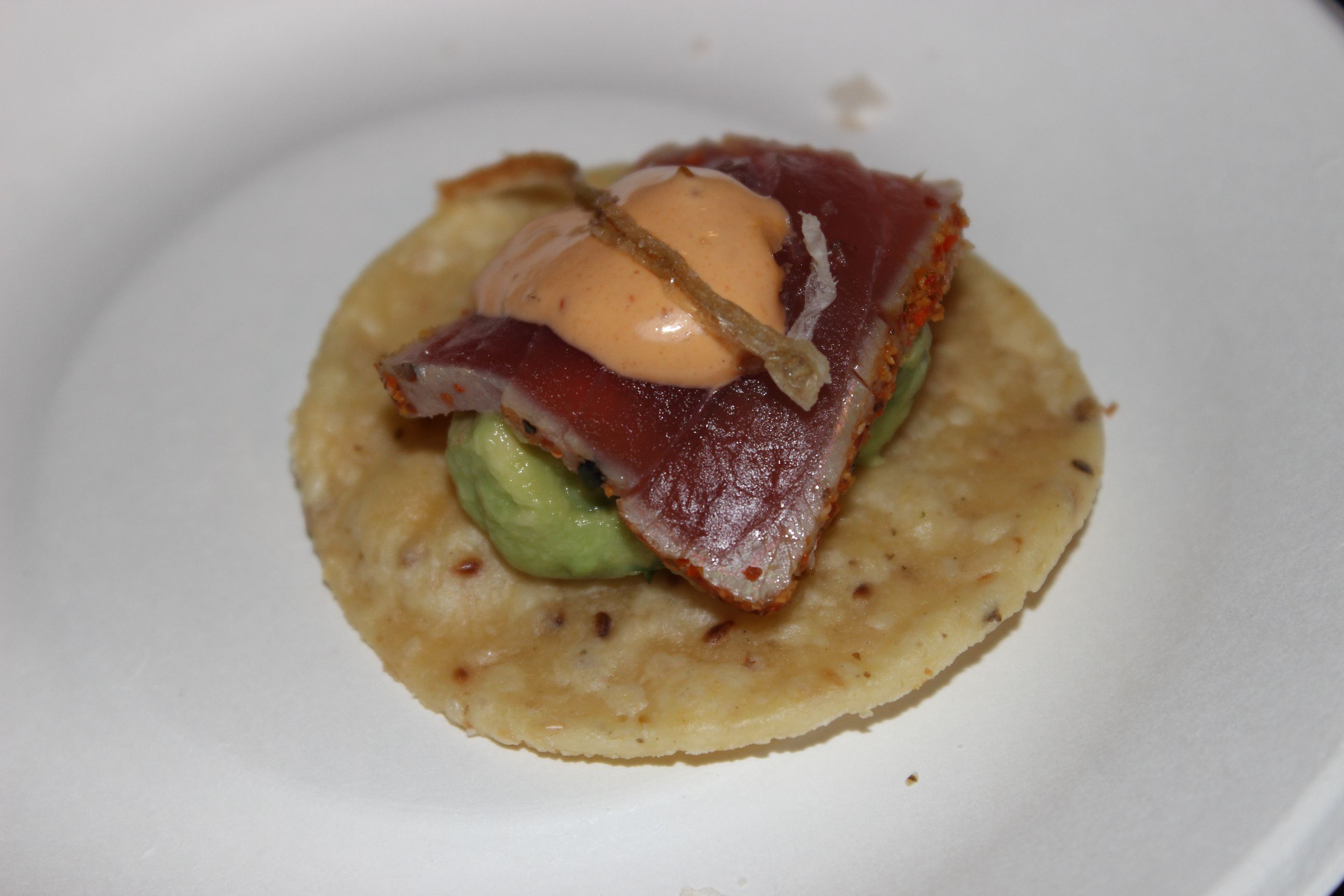 VSPOT: "Empanadas and Salsa"

Chal Chili: "Banana Rolls"
Sushisamba: "New Classic Seviche: Wild Striped Bass & Sweet Potato Confit"
Ristorante Rafele: "Eggplant Rollatino"& "Meatballs"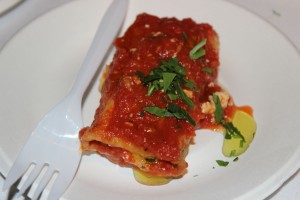 Commerce: "Vegetable Fricassee with Truffles and Poached Egg"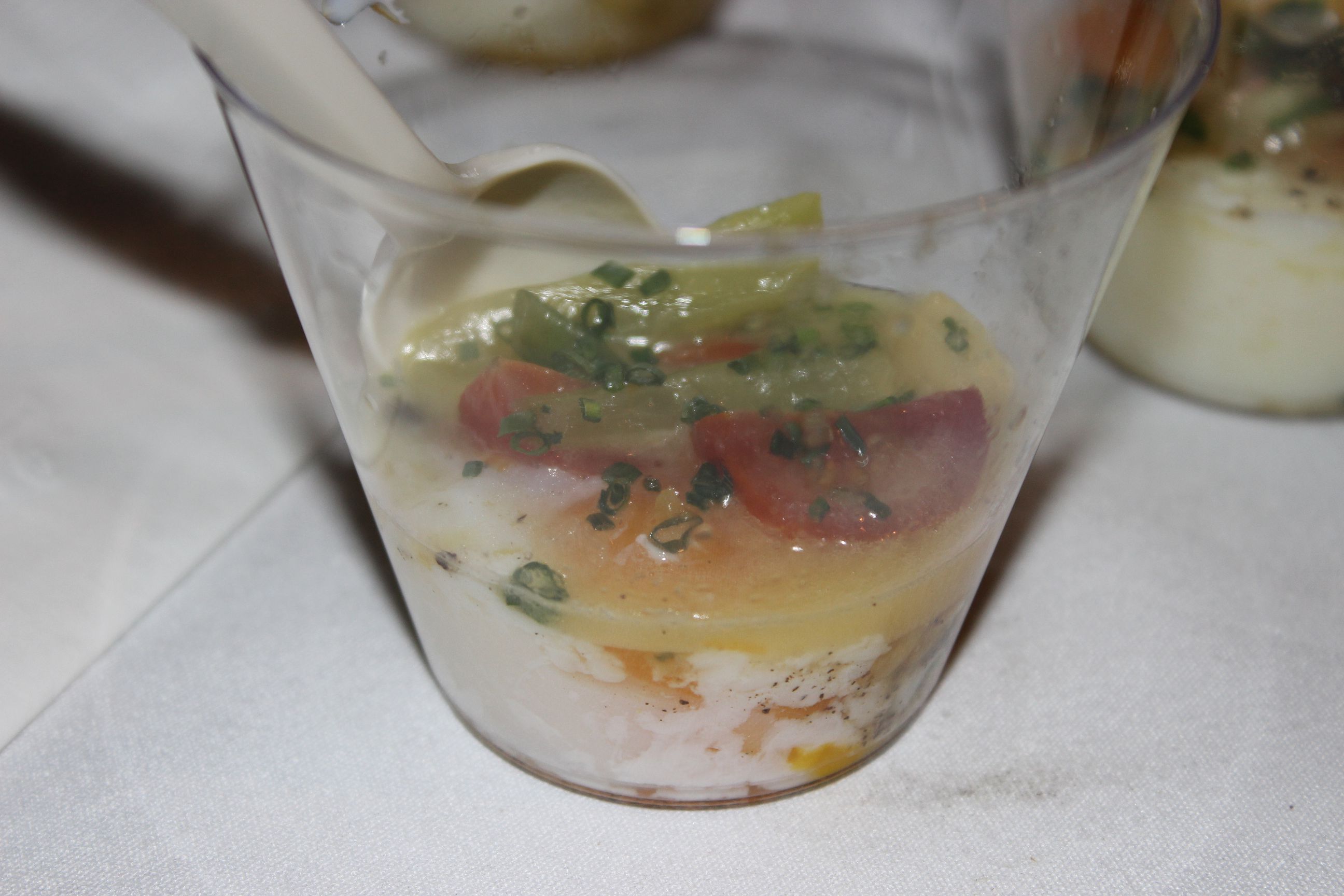 Knickerbocker Bar & Grill (VIP): "House Smoked Atlantic Salmon"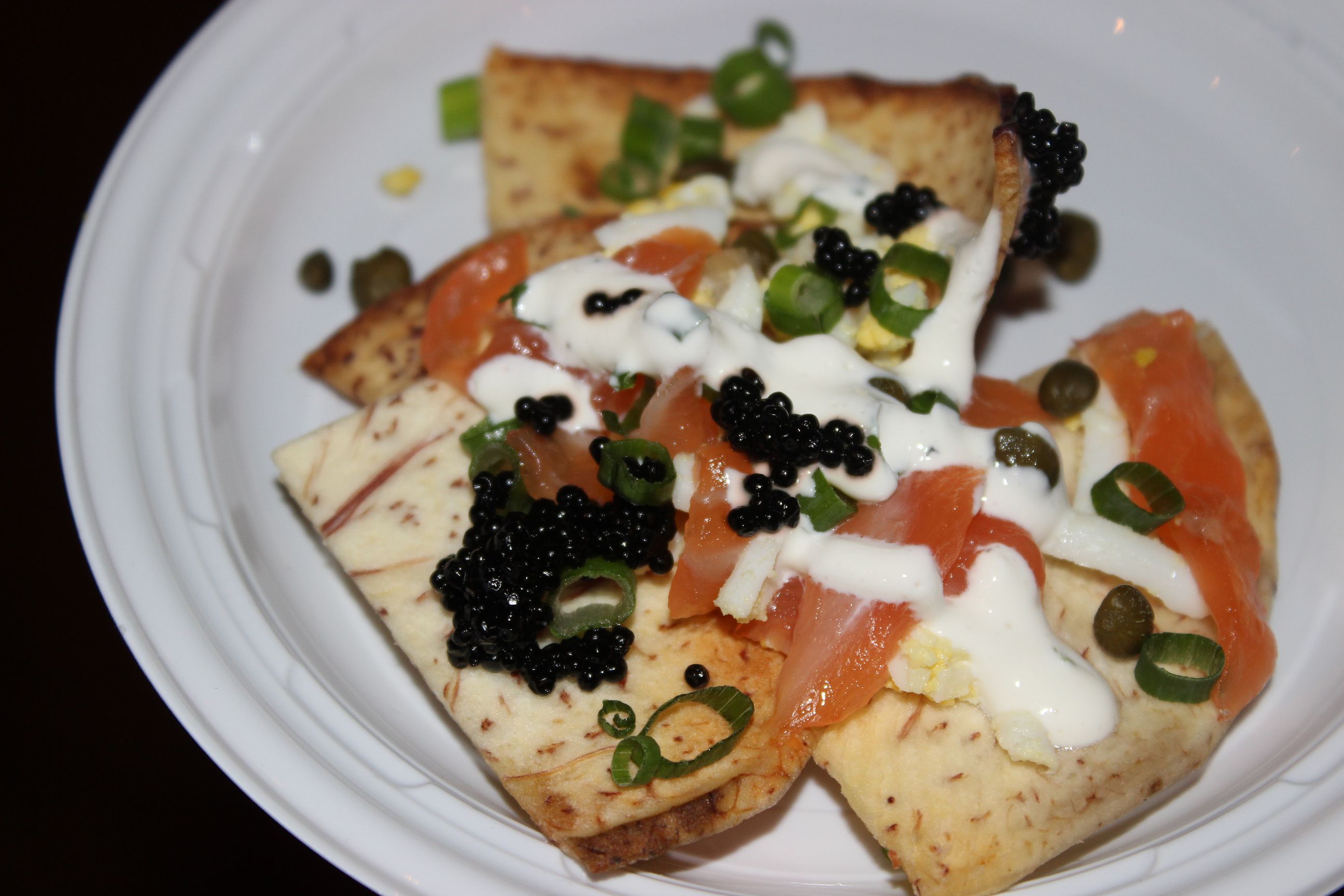 Barraca: "Croquetas de Jamon"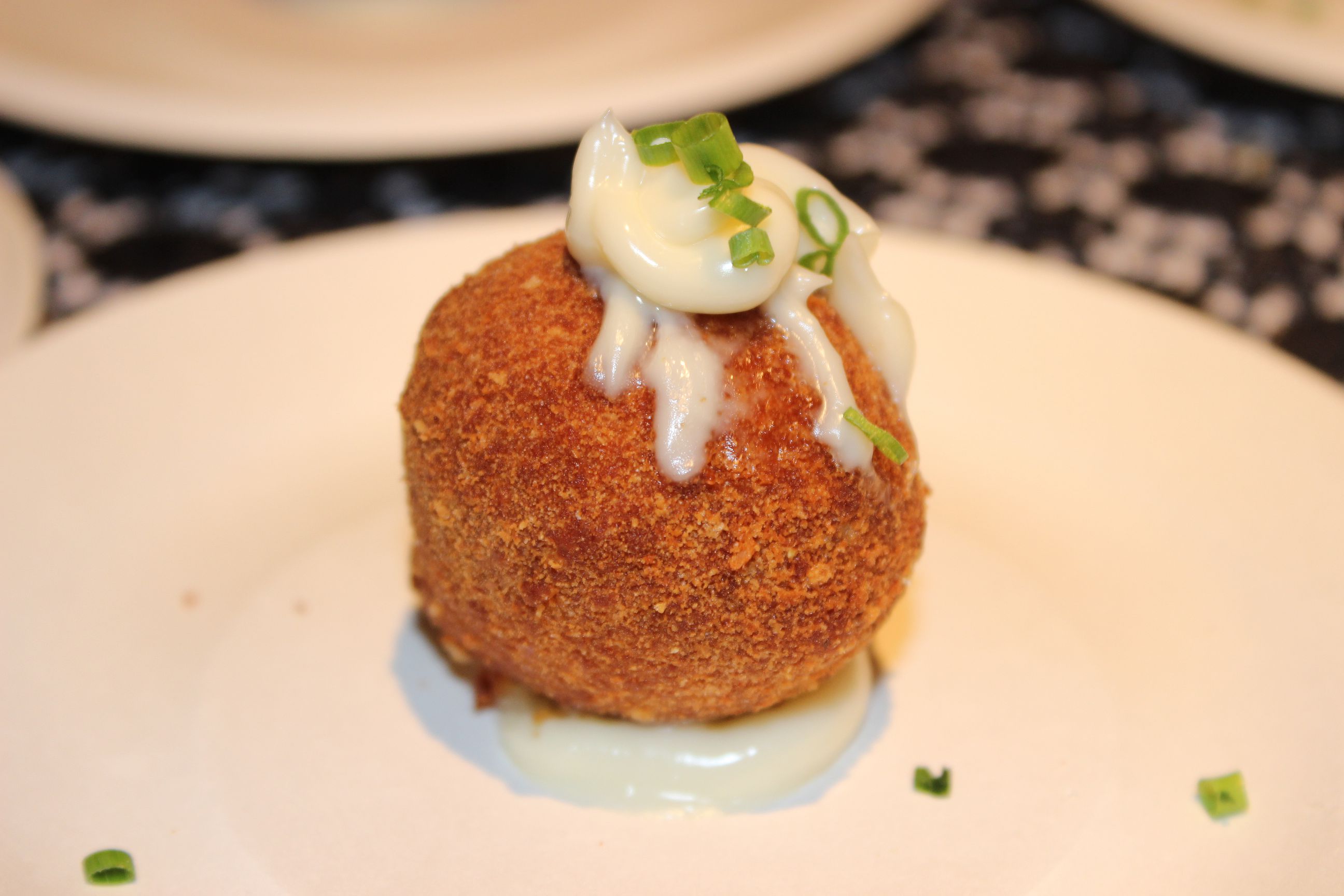 Macondo: "Crudo de Atun"
Davio's: "Gnocchi Bolognese" & "Gnocchi with Wild Mushrooms"

Fig & Olive: "Grilled Gazpacho Crostini"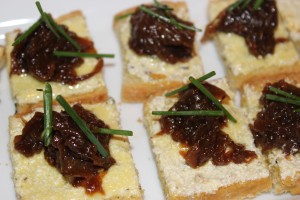 Left Bank: "Chicken Liver Pate"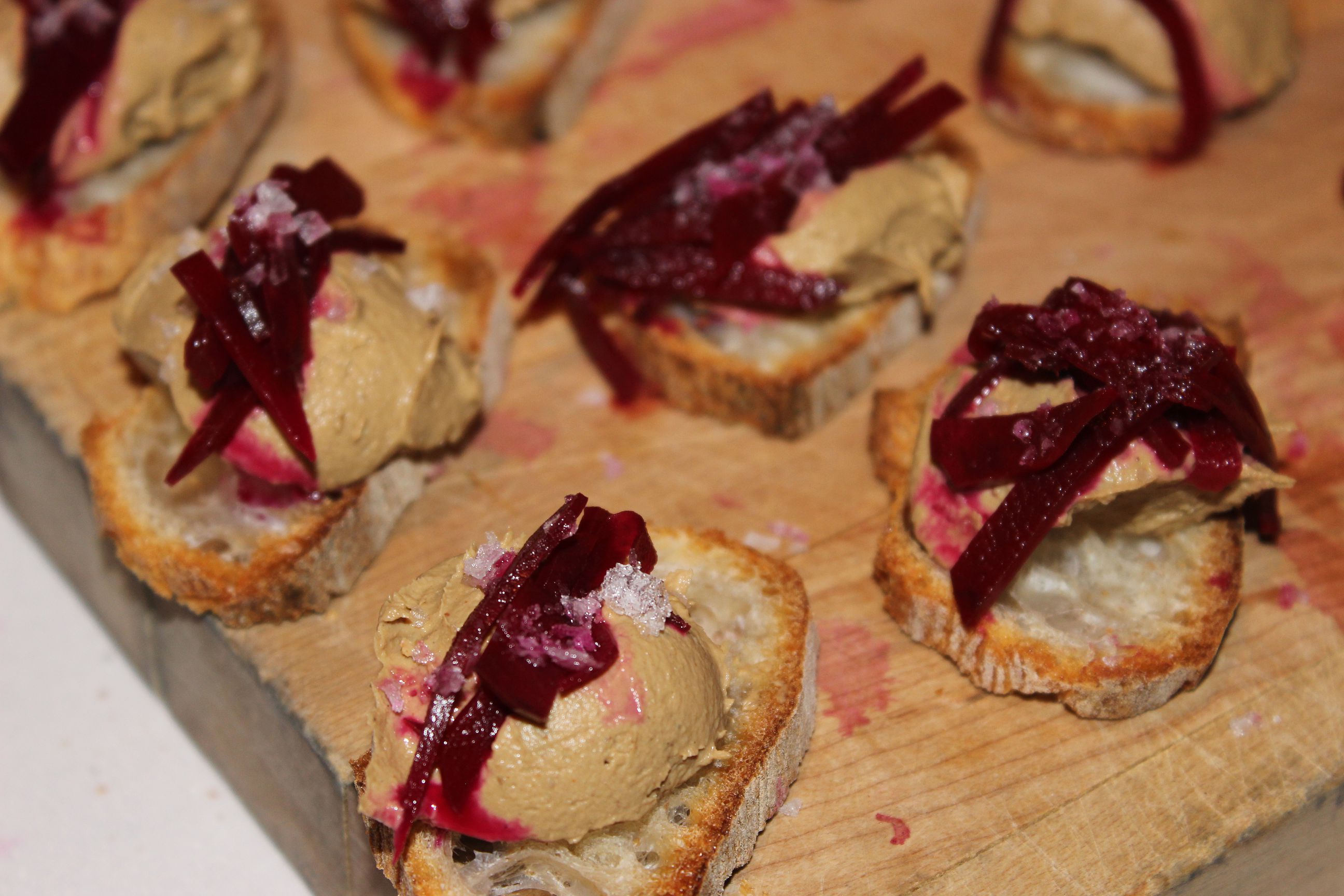 dell'anima: "Pork Belly Confit"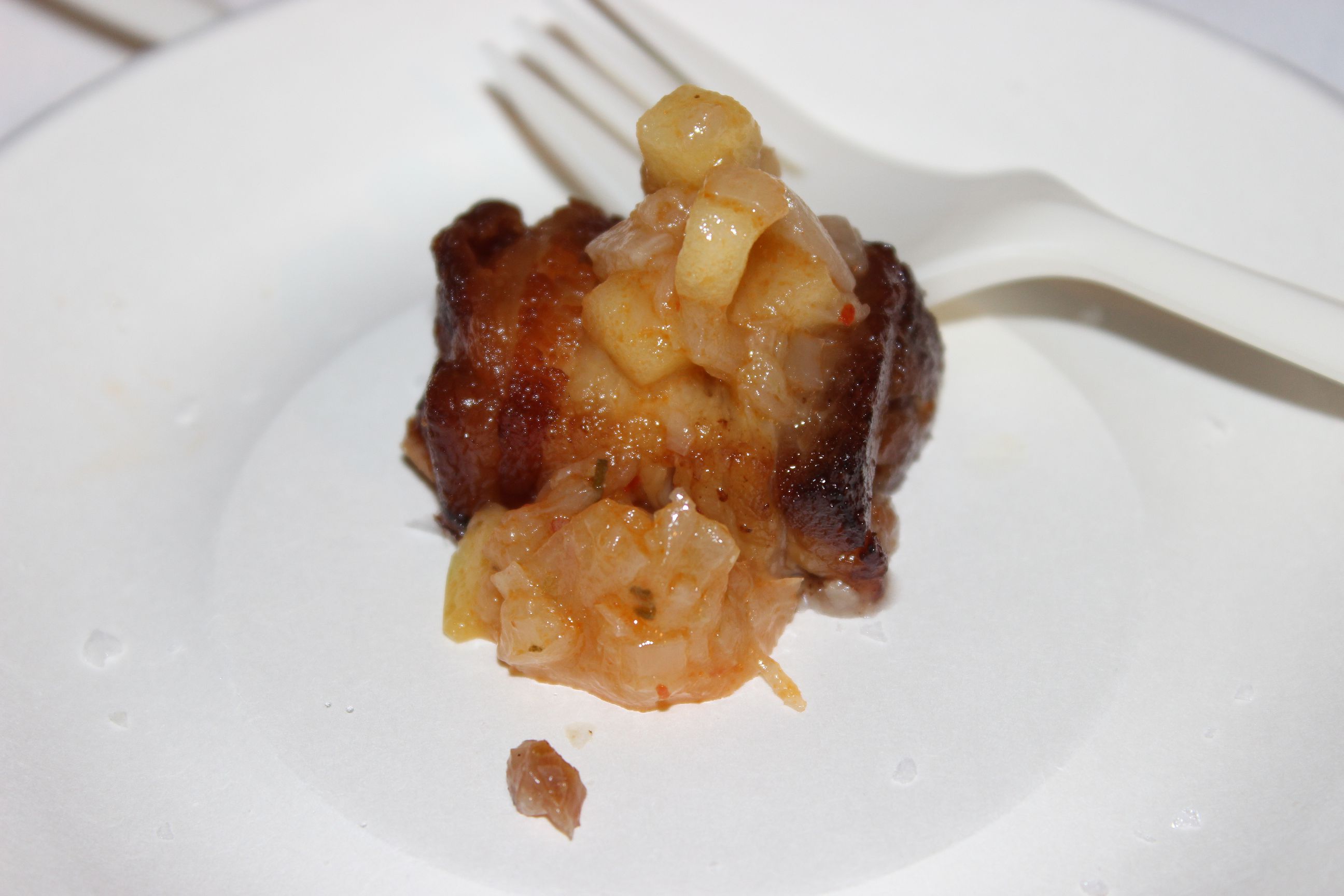 Epicurean Events: "Mini Frito Pie"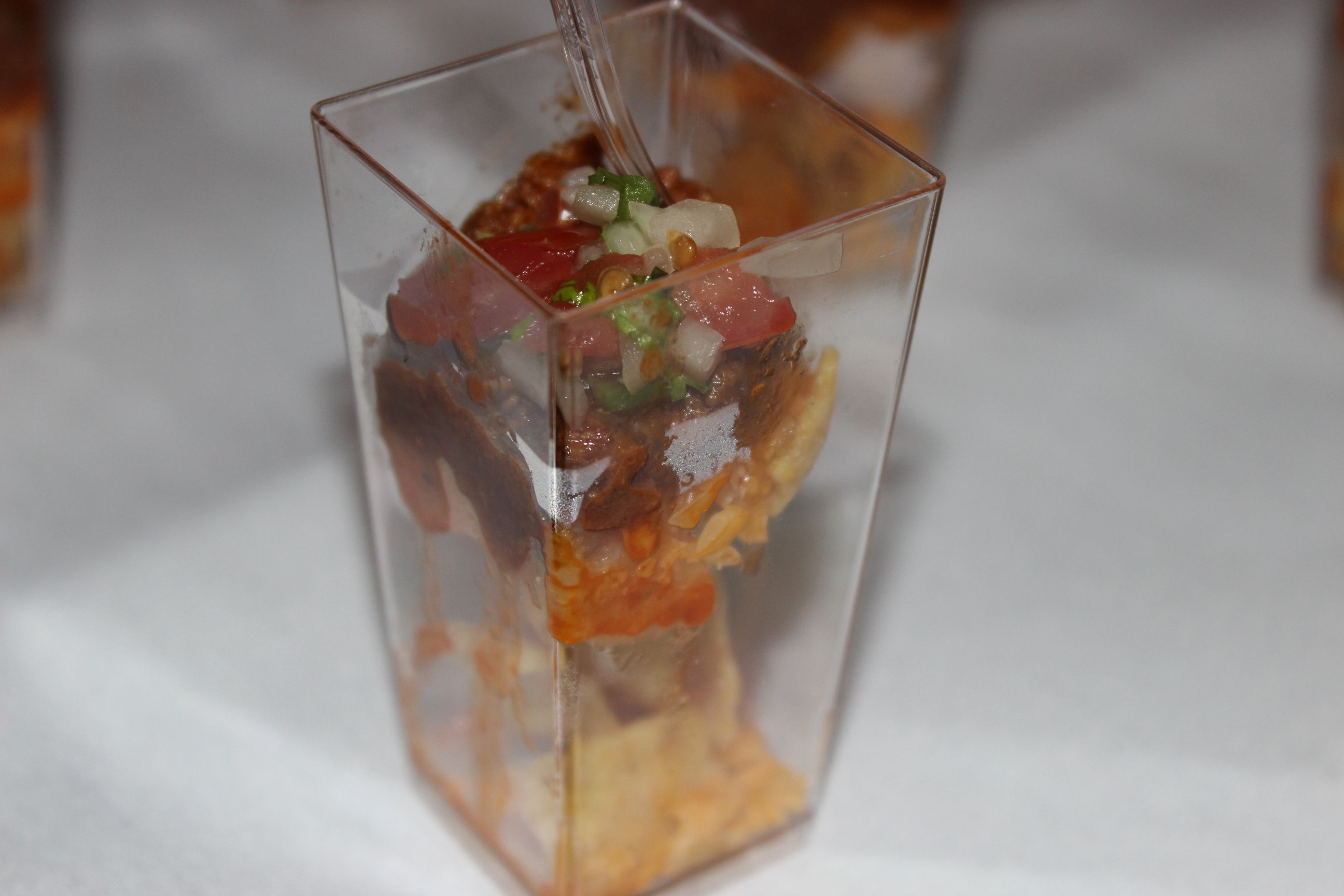 William Hallet: "BBQ Pulled Pork Roulade"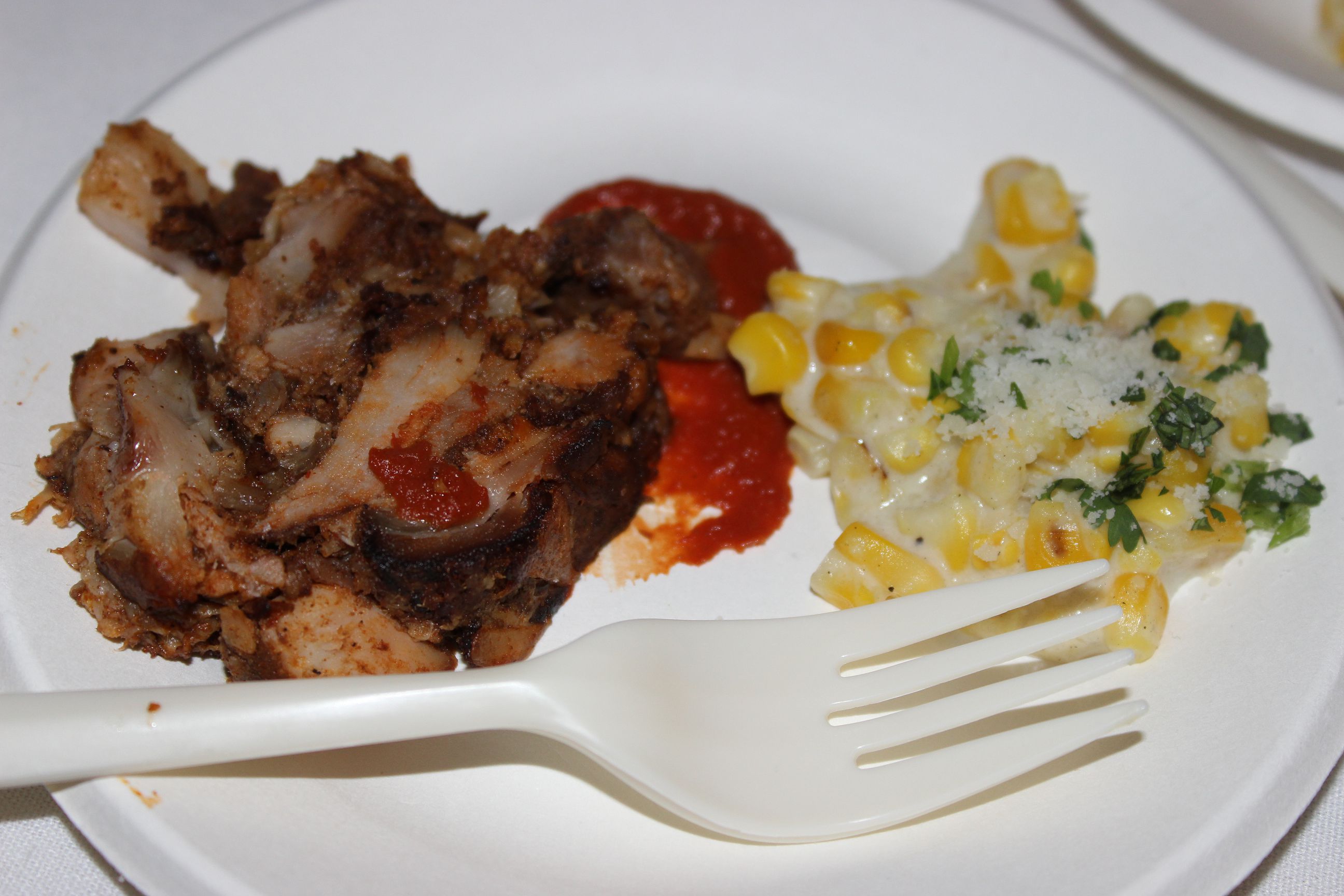 Hundred Acres: "Deviled Eggs with House Pickled Carolina Shrimp"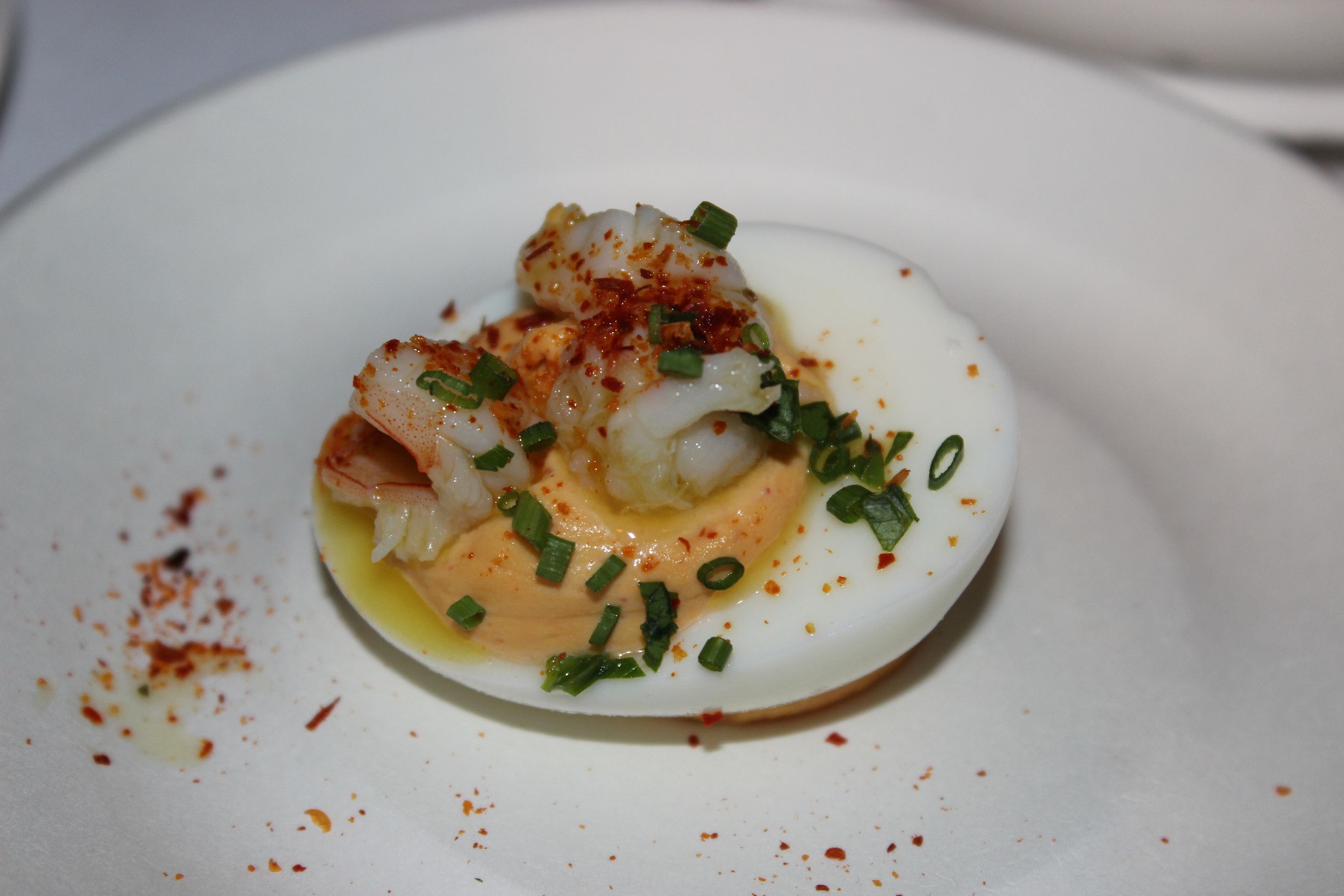 Murray's Cheese Bar: "Fromage Fort and Pimento Cheese on Potato Crackers"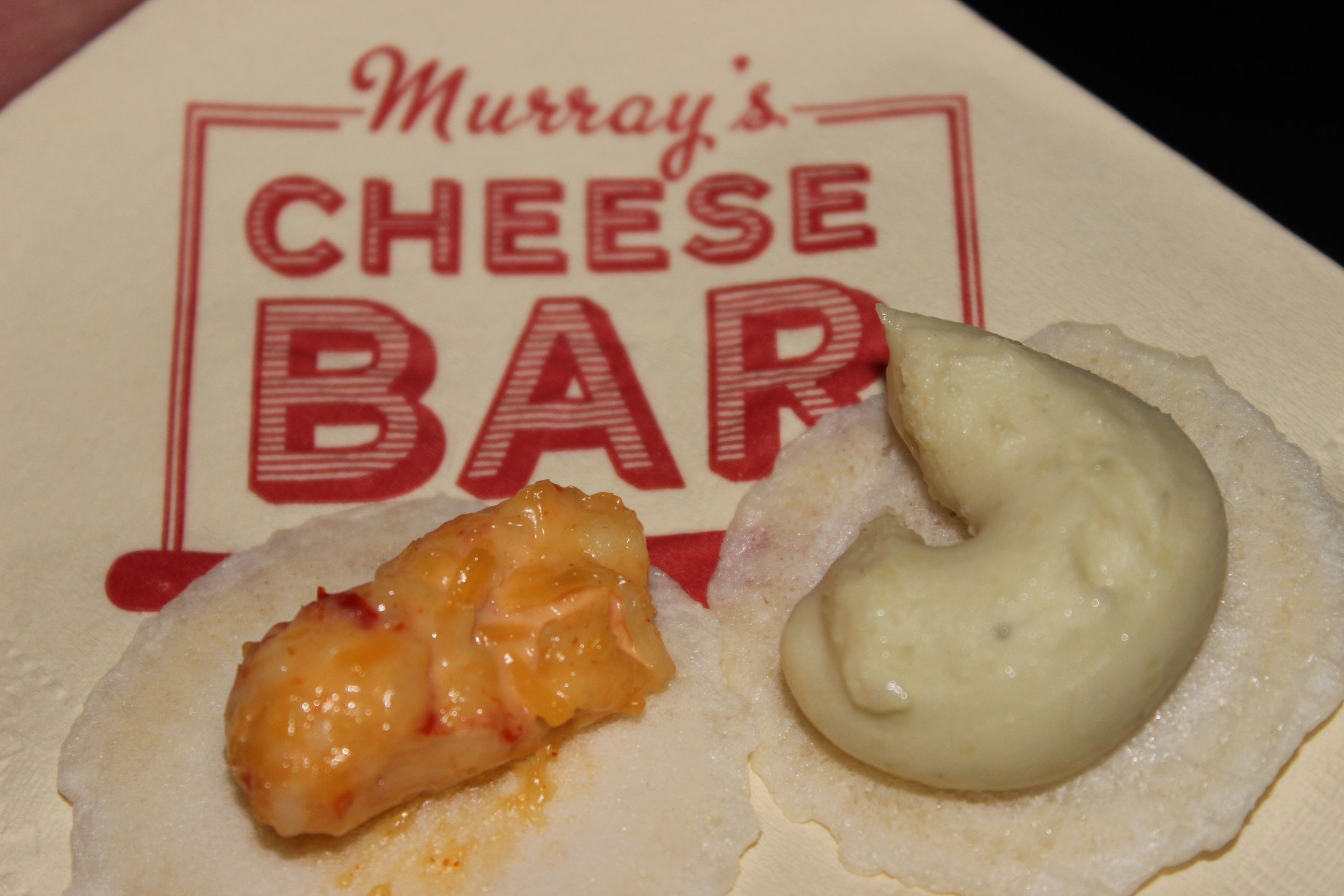 Related Articles
Share
About Author
(0) Readers Comments