A whopping 52 different neighborhood restaurants banded together on Wednesday evening for one of the most grandiose food tasting and charitable events of the year. The 15th Annual "Taste of the Lower East Side" welcomed hundreds of hungry eaters and area residents to the posh Metropolitan Pavilion in Chelsea for an evening of exquisite eats presented by many of the area's most popular chefs and their hard working staffs.
As synonymous as the annual event is with the Lower East Side's sense of community, the affair's annual host and beneficiary Grand St. Settlement is equally as inspirational. The nonprofit organization, in celebration of its 100th year, has worked to create a multitude of opportunities for low-income families. Through its assortment of programs focused on the likes of mentorship and support for both youths and adults, as well as learning and career development and advancement, the group leans on its volunteers and its neighbors for necessary assistance in furthering its initiatives. But on Wednesday evening, Grand St. Settlement relied on its many restaurant partners and a jam packed room of attendees for some additional philanthropy in celebrating their biggest event of the calendar year.
Once inside, it was hard not to be impressed by the layout of the tasteful affair with a seemingly endless bevy of restaurant tables meticulously mapped around the sprawling space. In the background, behind the conversation of buzzing patrons vying for the next delicious dish being doled out, a house DJ nicely worked a mix throughout the evening, often capturing the essence of the party atmosphere being enjoyed by the many revelers inside. When guests were not racing around the room and getting their fill on the eclectic fare, they would often take time to peruse the unparalleled silent auction experiences that would benefit the evening's cause. Though we had our eyes on the likes of a "Helicopter Ride to the Hamptons" and an authentic "Airplane Bar Cart" early on, we were quickly over-matched by another generous bidder, despite our best efforts.
With our sights set on the array of options that lay in front of us, it was hard not to be overwhelmed by the sheer number of restaurants that we had our hearts set upon. Fortunately, comfort food proved to be the most popular culinary concept of the day with many restaurants putting their own twist on traditional dishes. Early on, we went wild for crispy fried dishes like Schiller's Liquor Bar's piping hot "Reuben Croquettes" and for temperature contrast, Seoul Chicken's "Cold Fried Chicken Man-Wich," deliciously basted with a creamy miso aioli and pickled chilis for a bit of heat. Clinton St. Baking Co. meanwhile, unleashed their exceptional "Buttermilk Fried Chicken-n-Waffle" on our unsuspecting palates. Enriched by a drizzle of honey and Tobasco sauce, the marriage of sweet and savory worked together brilliantly with its rich consistency and salty flavor profile.
Speaking of salty, The Stanton Social's decadent "Cobb Salad Bites" were a revelation. The inside of a small crispy bacon shell was overstuffed with shaved Brussels sprouts, blue cheese chunks and avocado before being topped off with a sliced quail egg. The bite-sized serving delivered a sea of different flavors all of which worked together in familiar and fantastic fashion. Other inventive takes on traditional dishes included Freeman's "Beet Burger," GG's "Cosa Nostra" and "Ron Darling" served atop a matzoh and Pearl & Ash's sensationally fatty "Lamb Belly" served with mint sprigs and ramps.
While there were certainly some more tasteful plays on dishes like Porsena's "White Almond Gazpacho" and DBGB Kitchen and Bar's "Lemongrass Panna Cotta," both of which were artistically plated and equally delectable, it was the more basic dishes that had us returning for seconds. Yerba Buena's "Short Rib Arepas" were seemingly elementary, but perfectly delicious with a creamy slaw and fiery addition of hot sauce atop a braised meat and cornmeal style pie. Meanwhile, Kuma Inn Chef King Phojanakong brought out a whole hog and placed it front and center on his table for savory servings of the restaurant's "Pig & Pickles," fully equipped with skin cracklins and all wrapped around a savory hunk of pork. We'd also be remiss not to mention standouts like The Meatball Shop's equally simple "Beef Meatballs" and Blue Ribbon Sushi Izakaya's "Assorted Handrolls," which are always consistently tasty wherever their restaurant names appear.
Though the "Taste of the Lower East Side" is in its fifteenth year, our first foray into the event really put into perspective the high caliber of restaurants serving food in the neighborhood. In celebrating the area's cultural diversity through its many distinctive restaurants, the evening is more than a metaphor for the sense of togetherness that the community exudes. And with nearly nine hundred guests in attendance helping to raise nearly a half million dollars during the course of the evening, the importance of the work being done by the folks at Grand St. Settlement was not lost on any of us – regardless of how completely satiated we were by the time the evening had concluded.
For more information on the work being done by Grand St. Settlement and how you can personally help, have a look at grandsettlement.org.
- Dave Gendelson
Photos from the 2015 Taste of the Lower East Side

Maharlika Filipino Moderno: "Chicken Laing"

Mezetto: "Beet Tartar"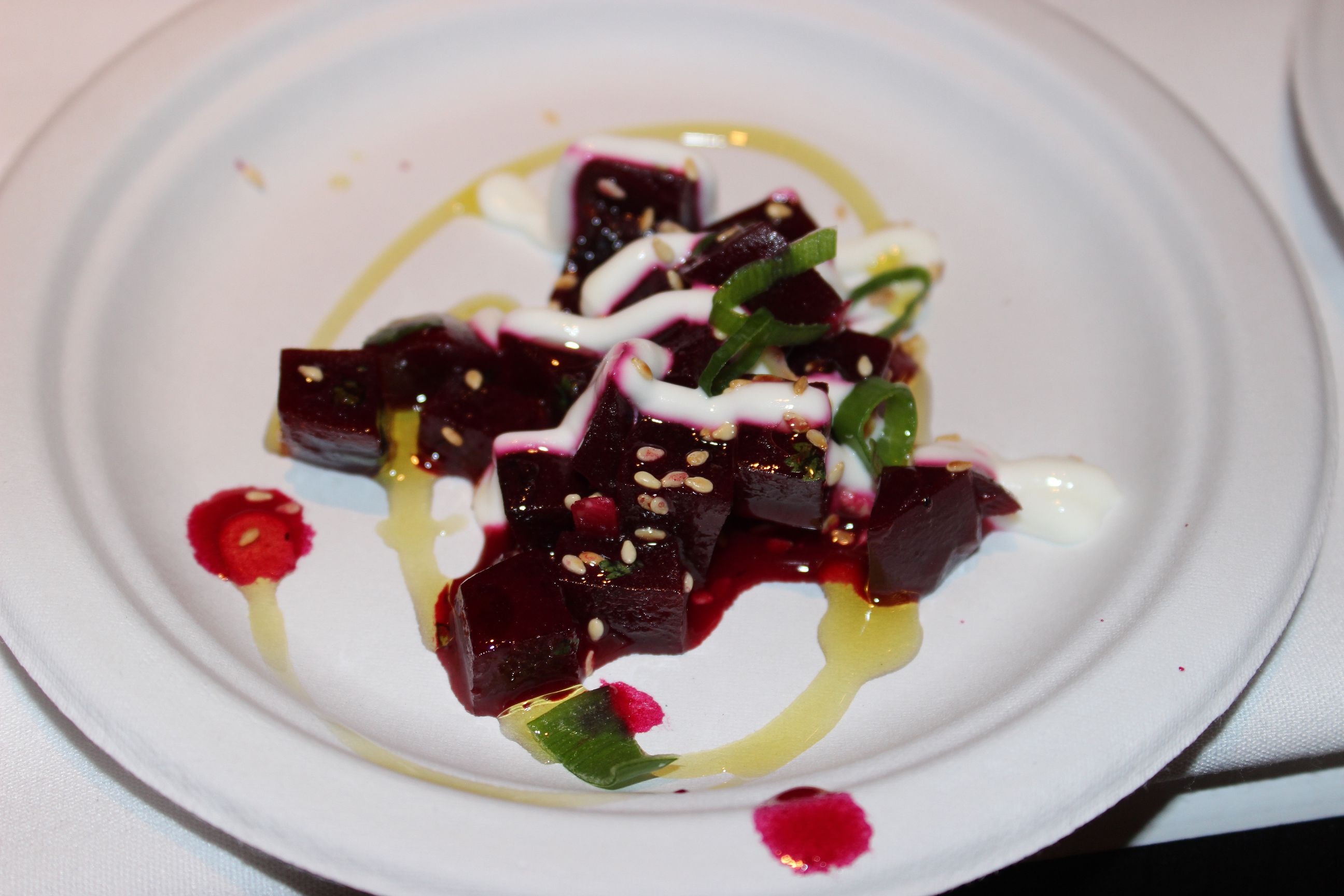 Hecho en Dumbo: "Tostadas De Samaron"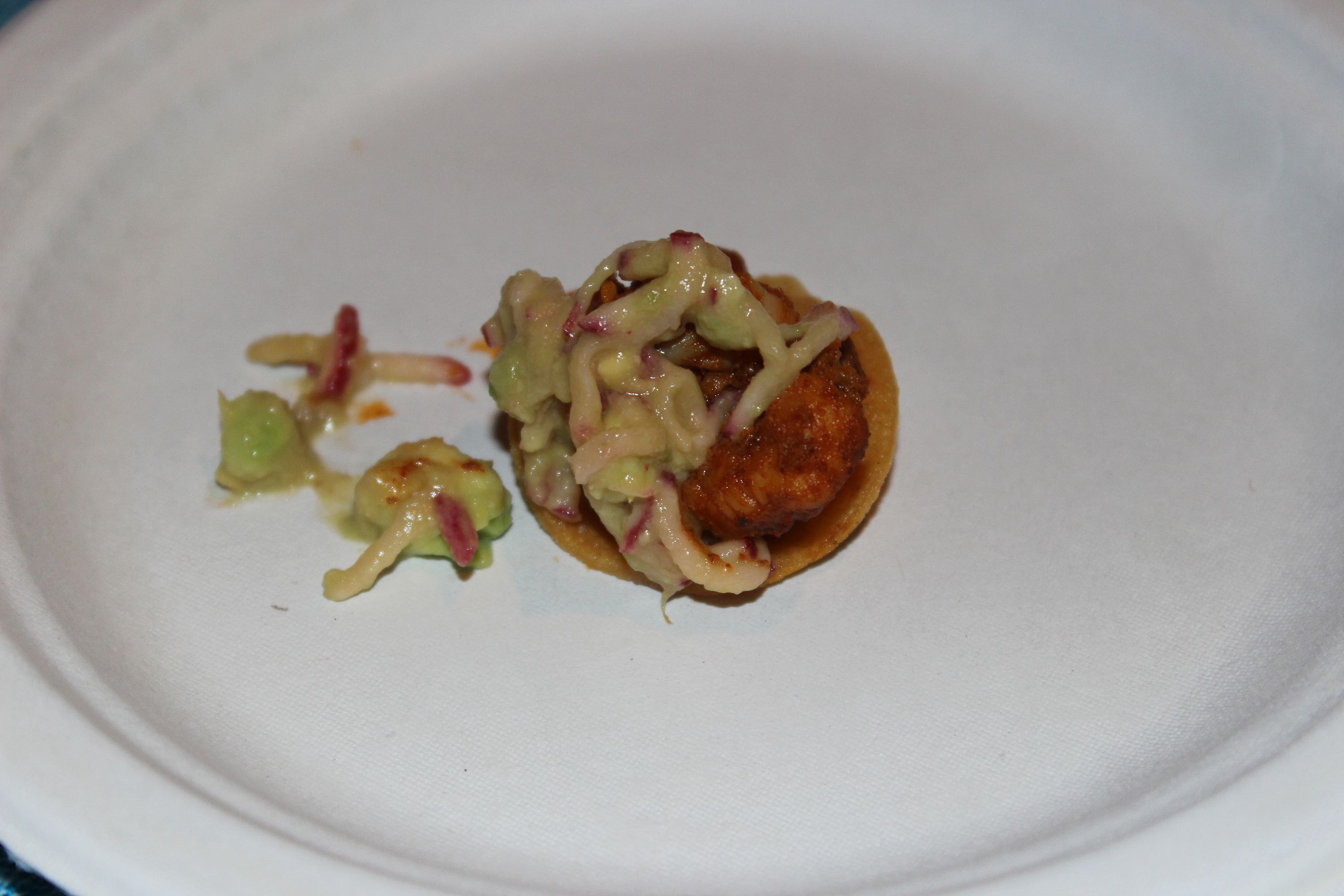 Galli: "Baby Rice Balls"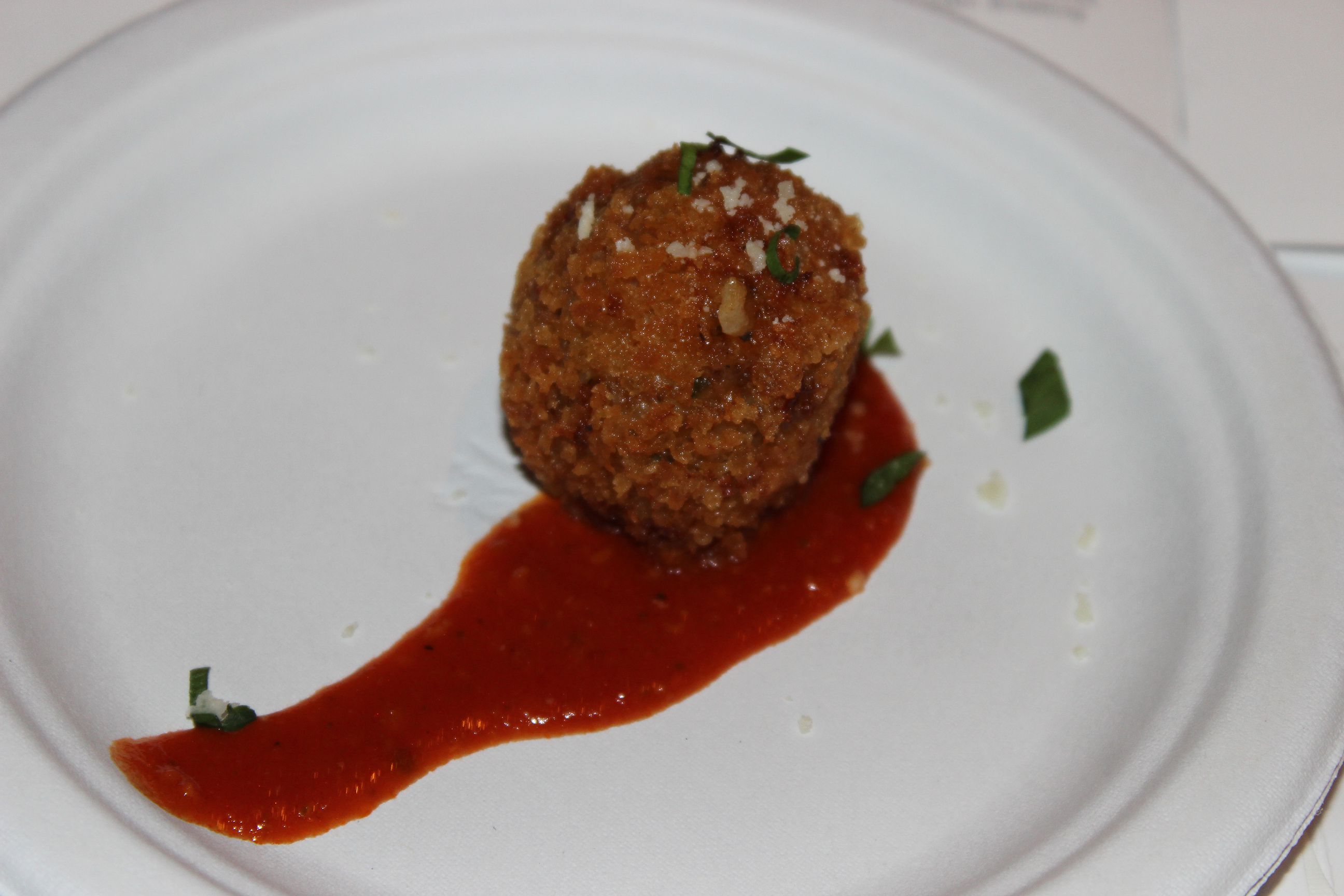 Edi & The Wolf: "Chicken Schnitzel"

GG's: "Cosa Nostra" & "Ron Darling"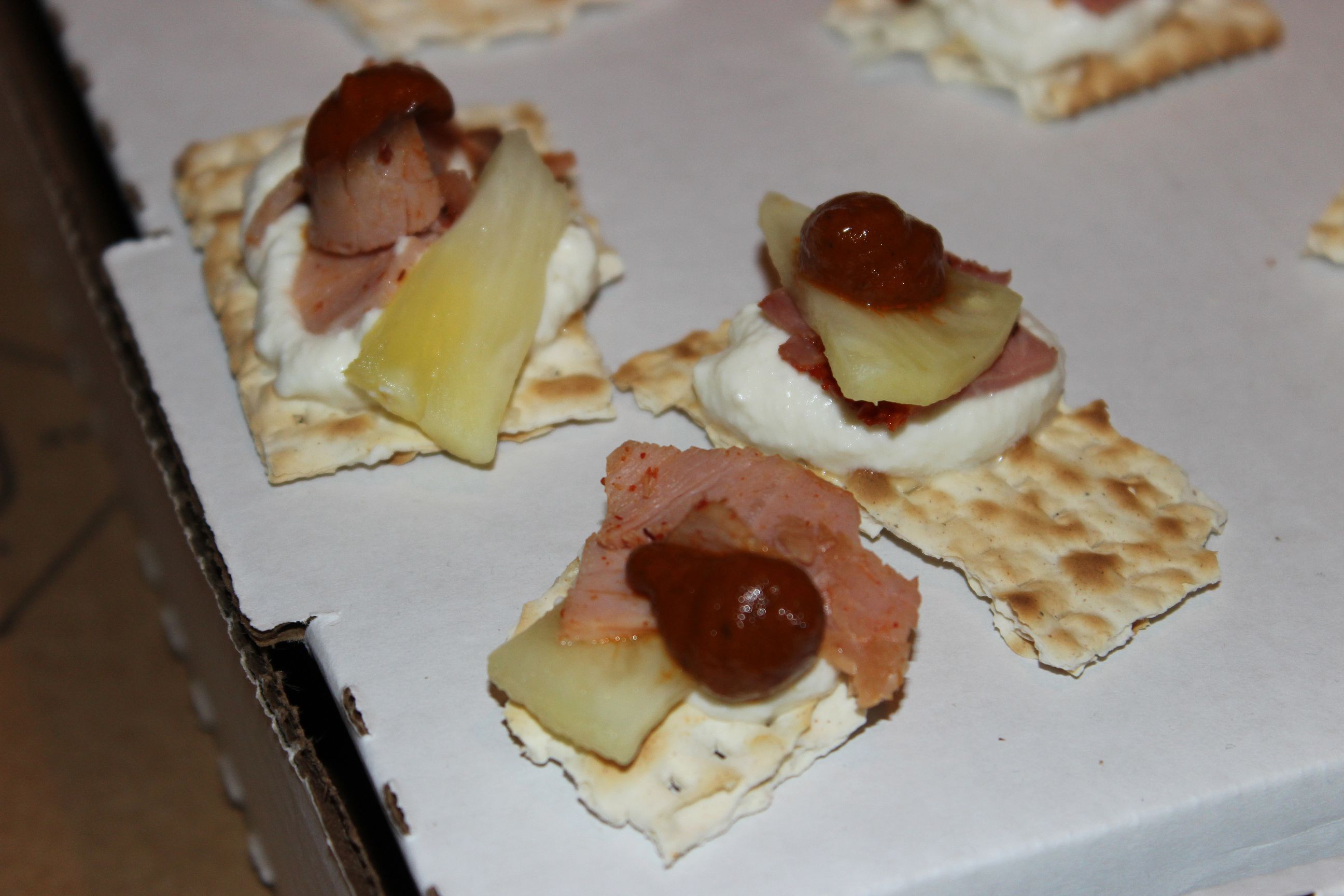 Flinders Lane: "Pork Sausage Roll"

Pies 'N' Thighs: "Homemade Buttermilk Biscuit" & "Bourbon Pecan Pie Bites"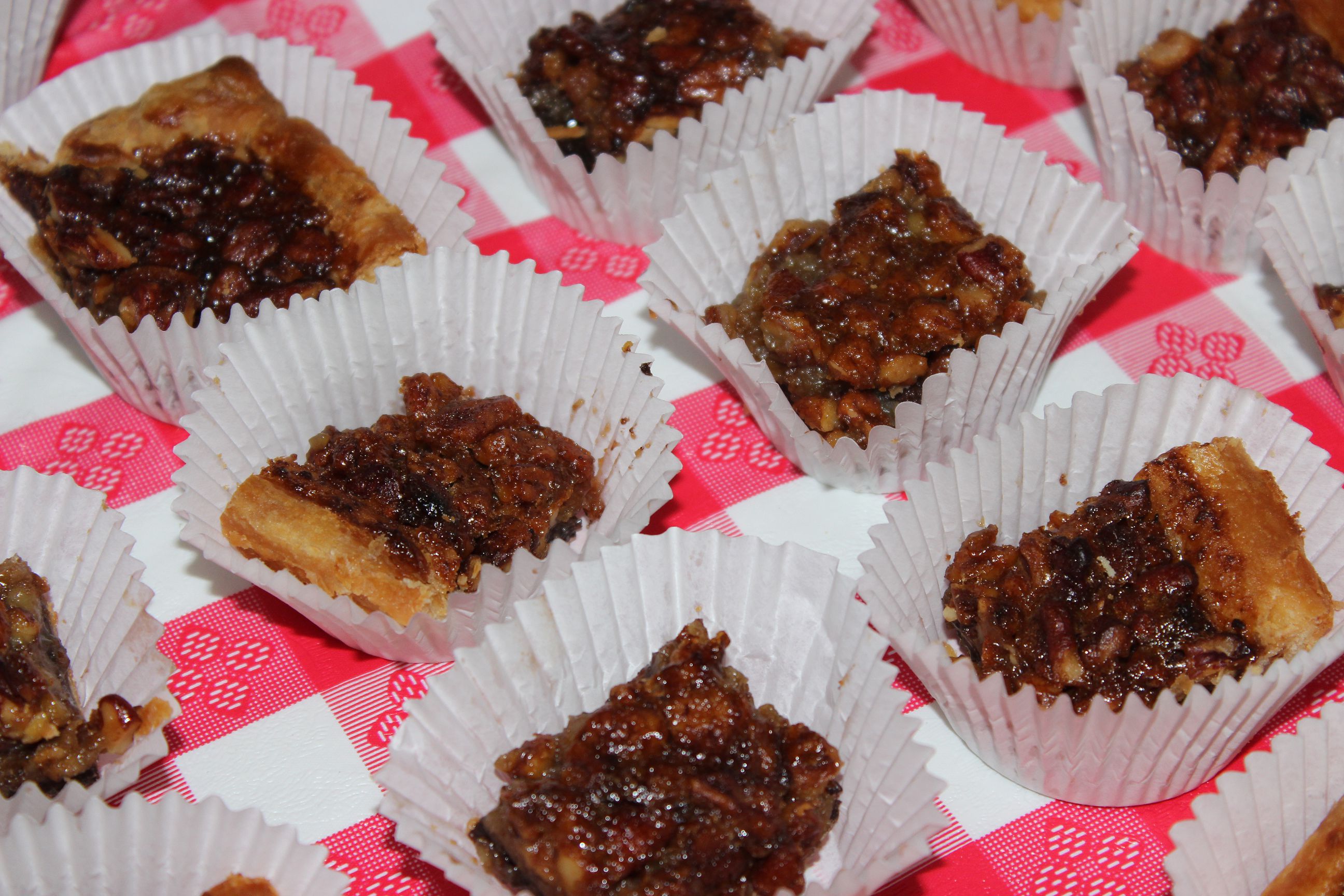 Root & Bone: "Drunken Deviled Eggs"

The Wren: "Smoked Chicken Liver Mousse"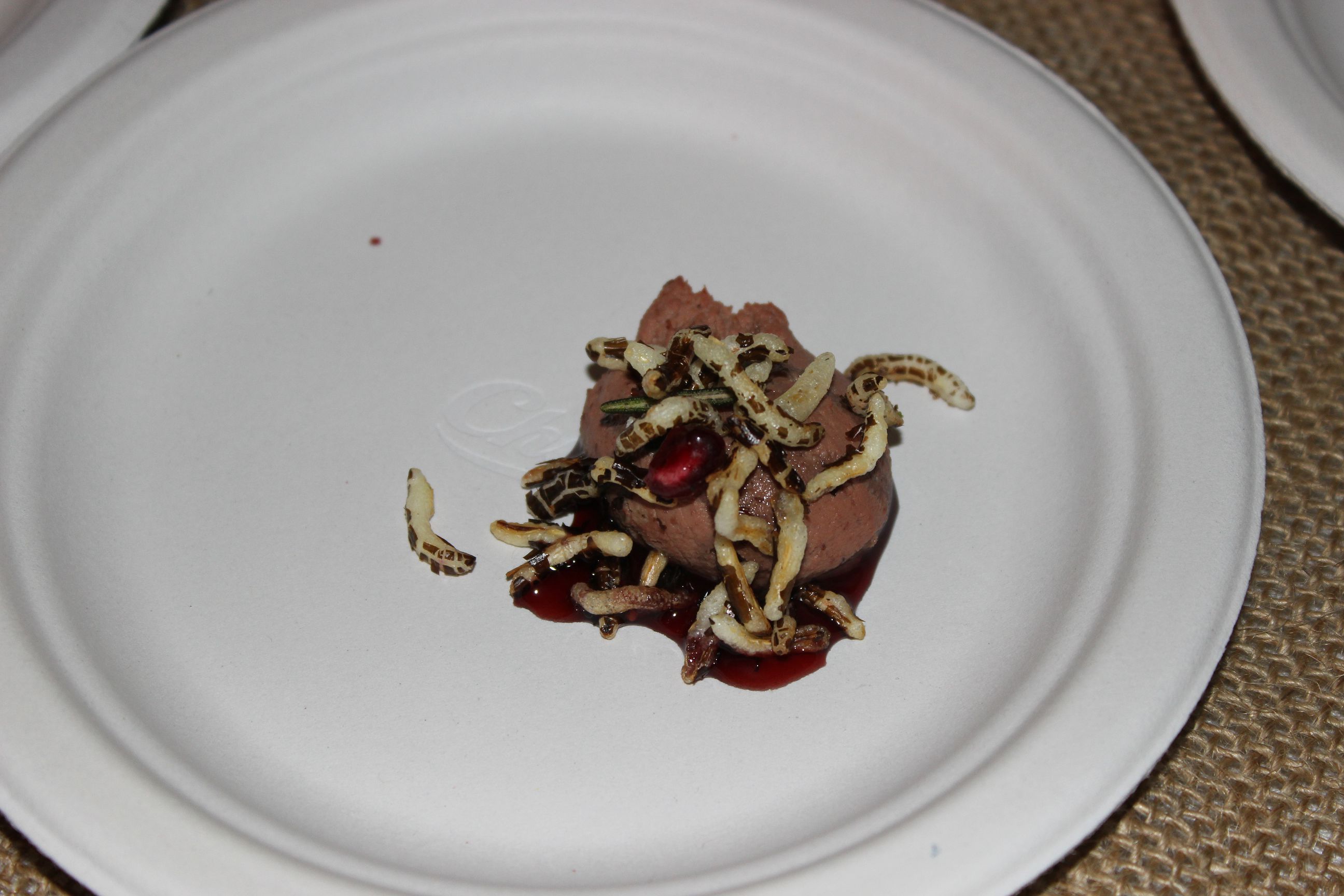 Moscow 57: "M57 Pickle Mate"

The Meatball Shop: "Beef Meatballs"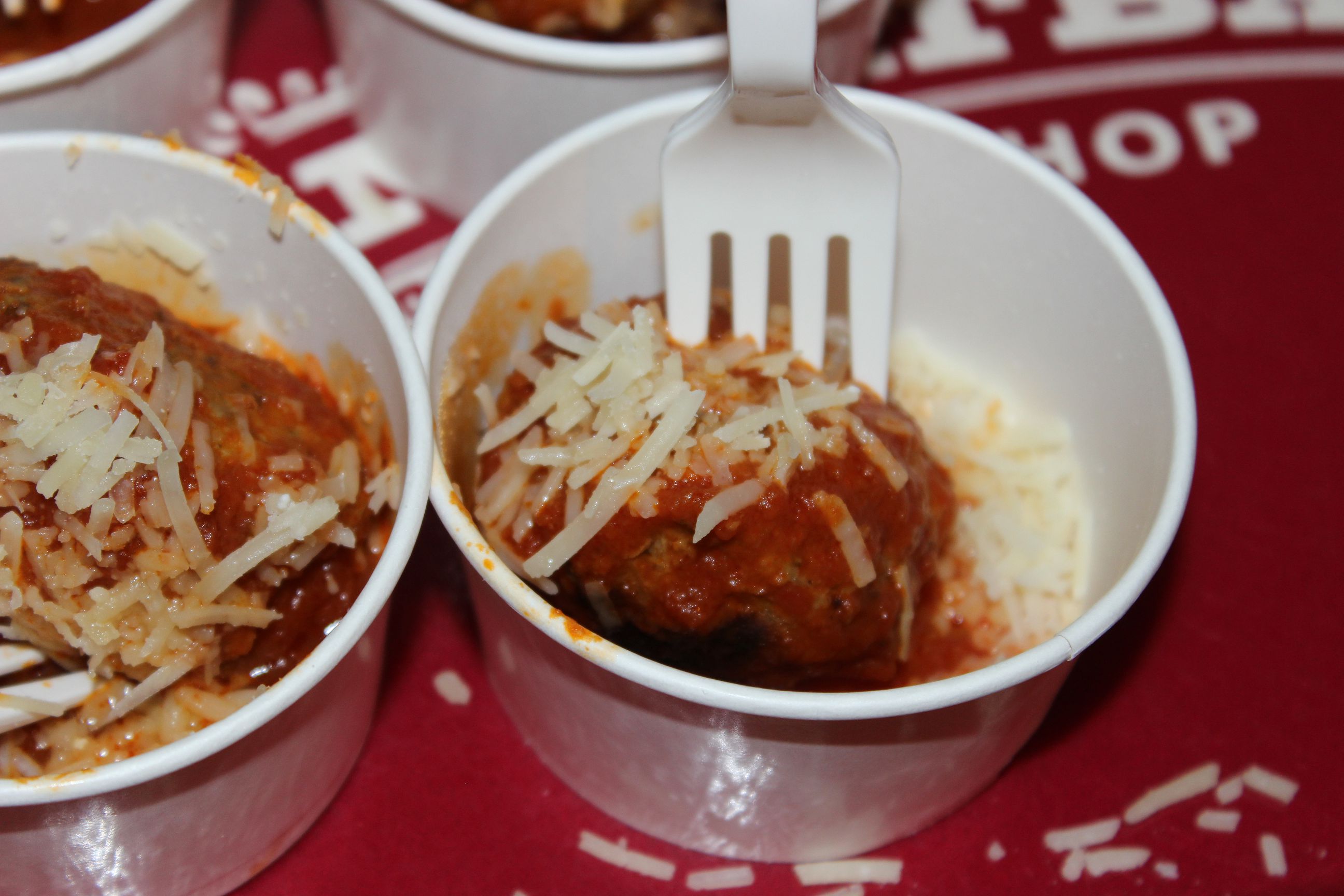 Thelma on Clinton: "House Smoked Trout Salad" & "Cream of Cauliflower Soup"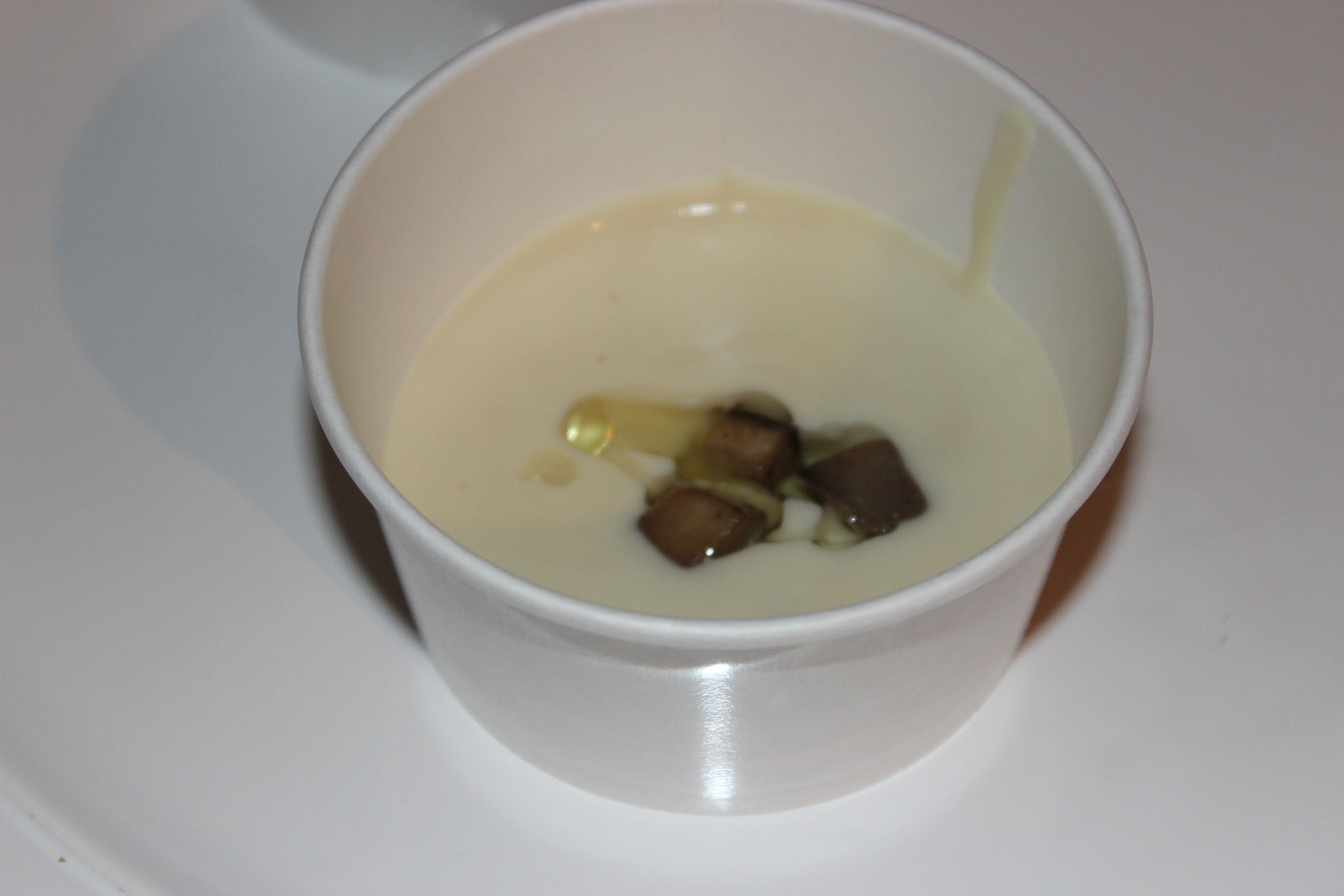 Schiller's Liquor Bar: "Reuben Croquettes"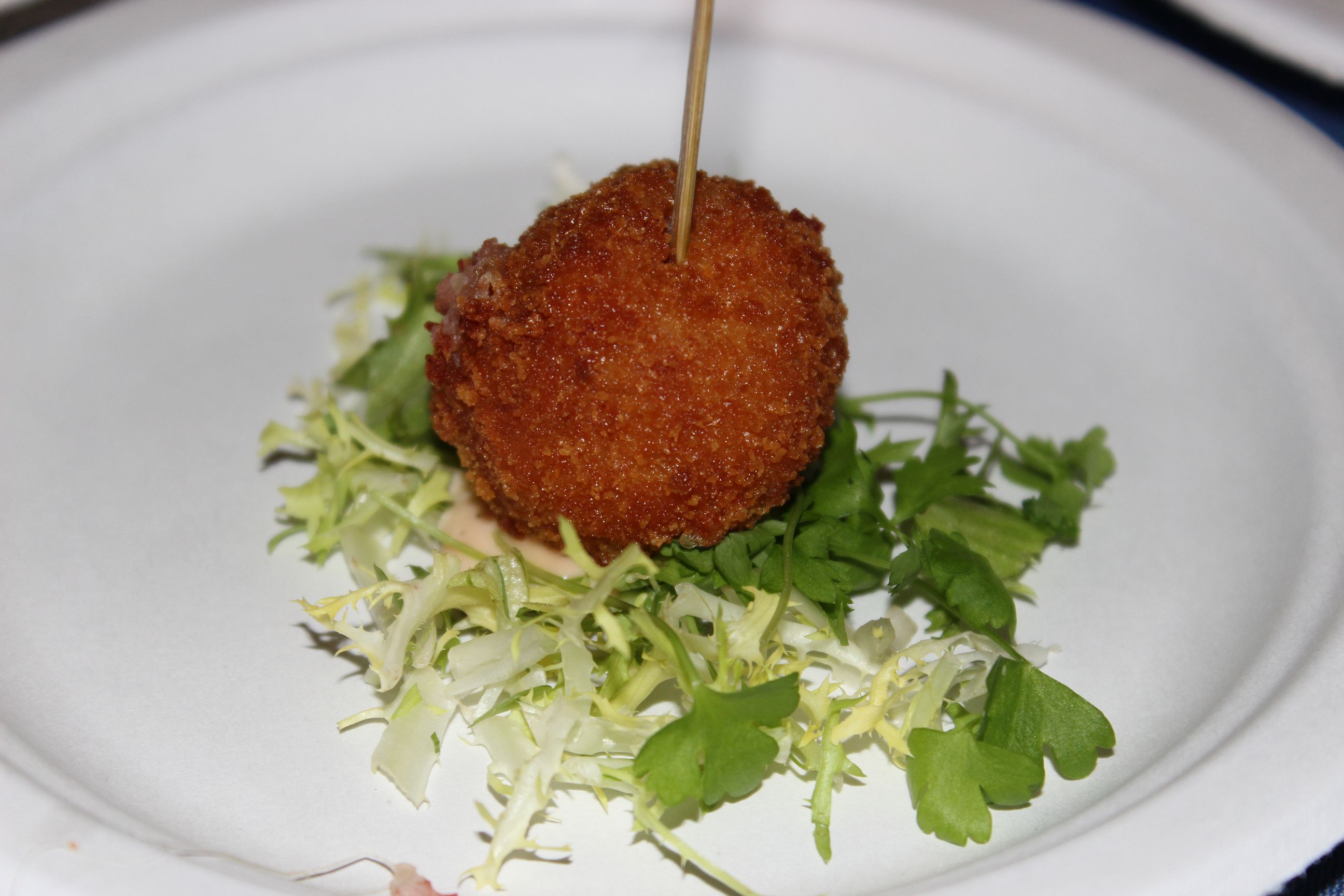 Seoul Chicken: "Cold Fried Chicken Man-Wich"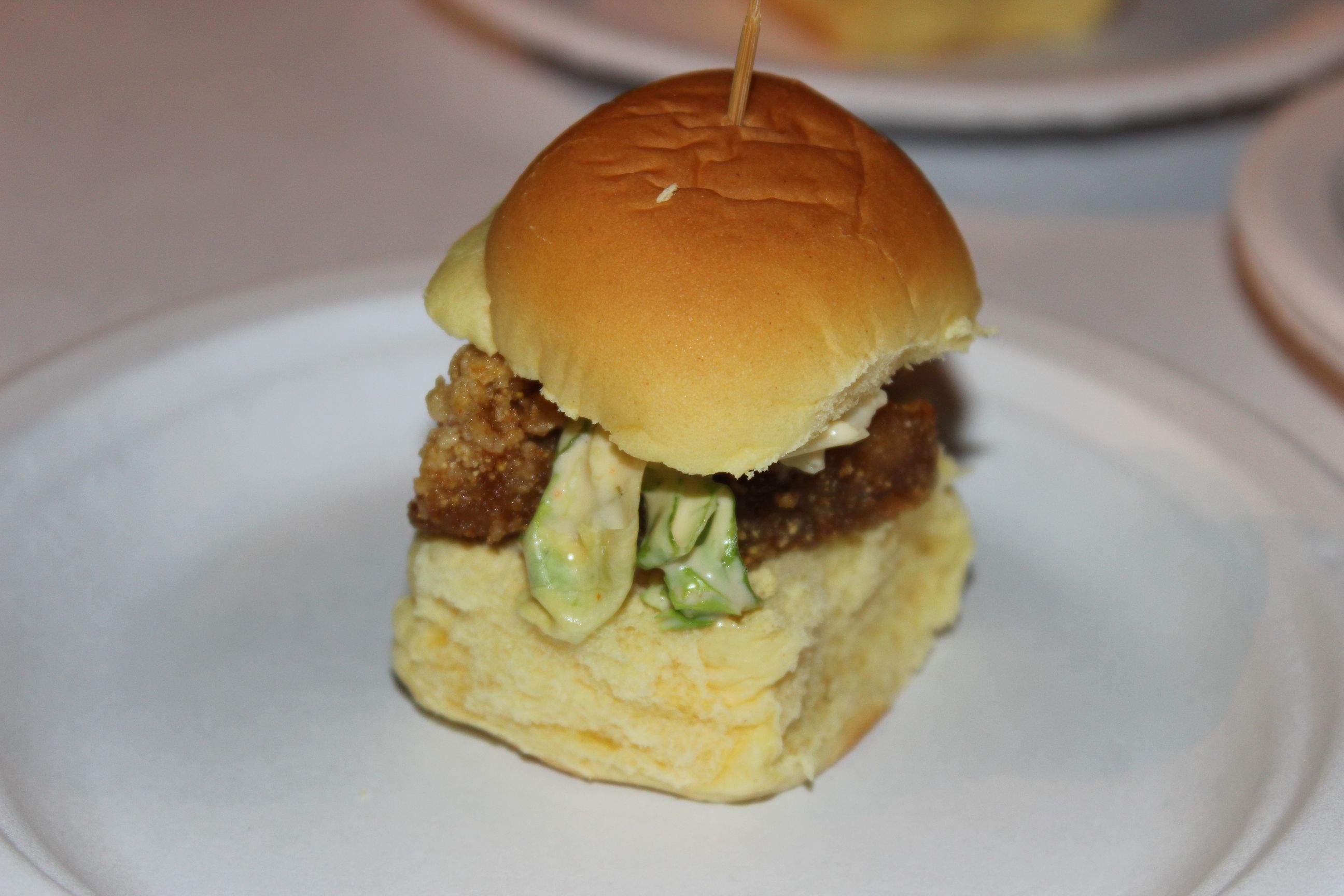 DBGB Kitchen and Bar: "Lemongrass Panna Cotta"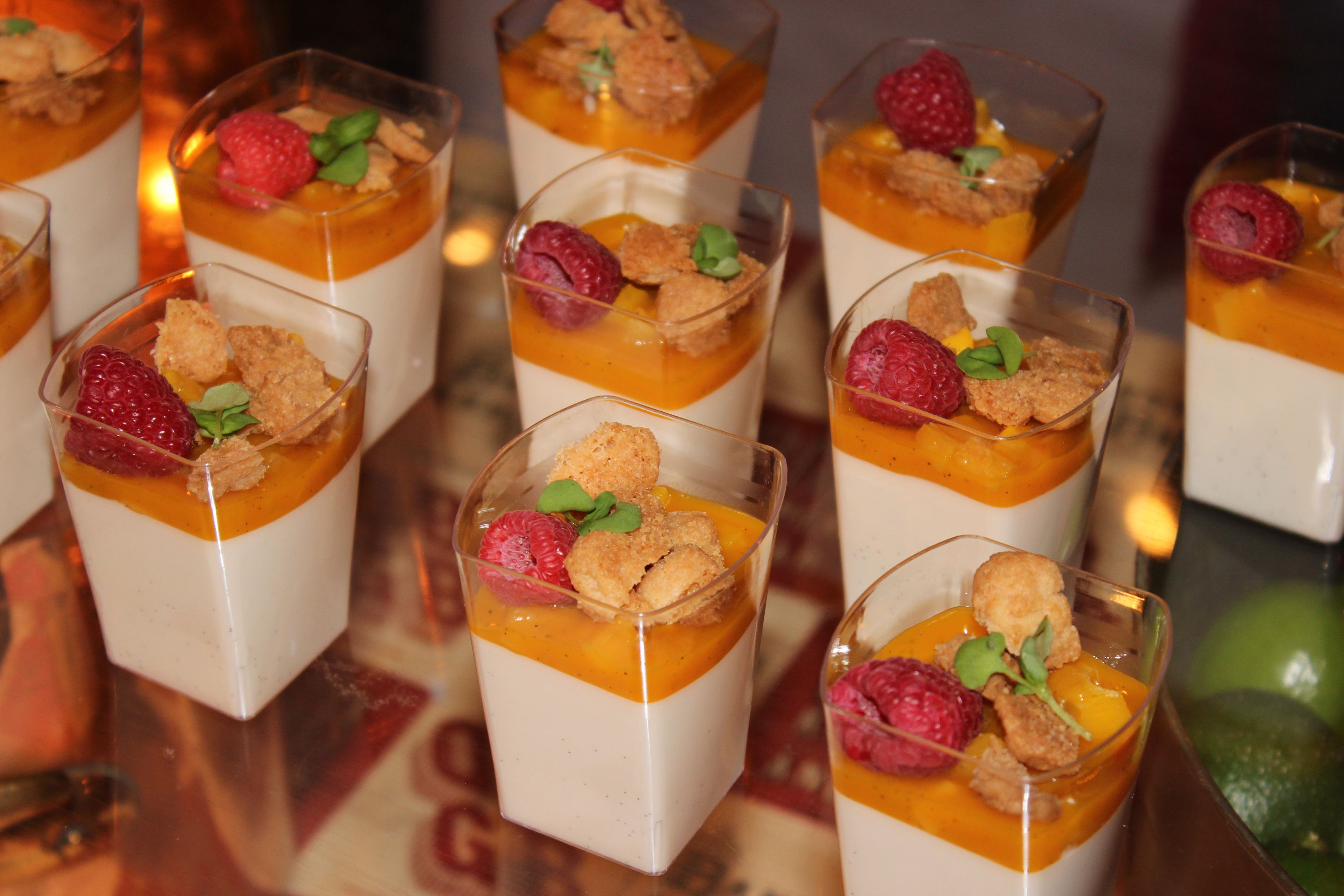 Pearl & Ash: "Lamb Belly with Mint and Ramps"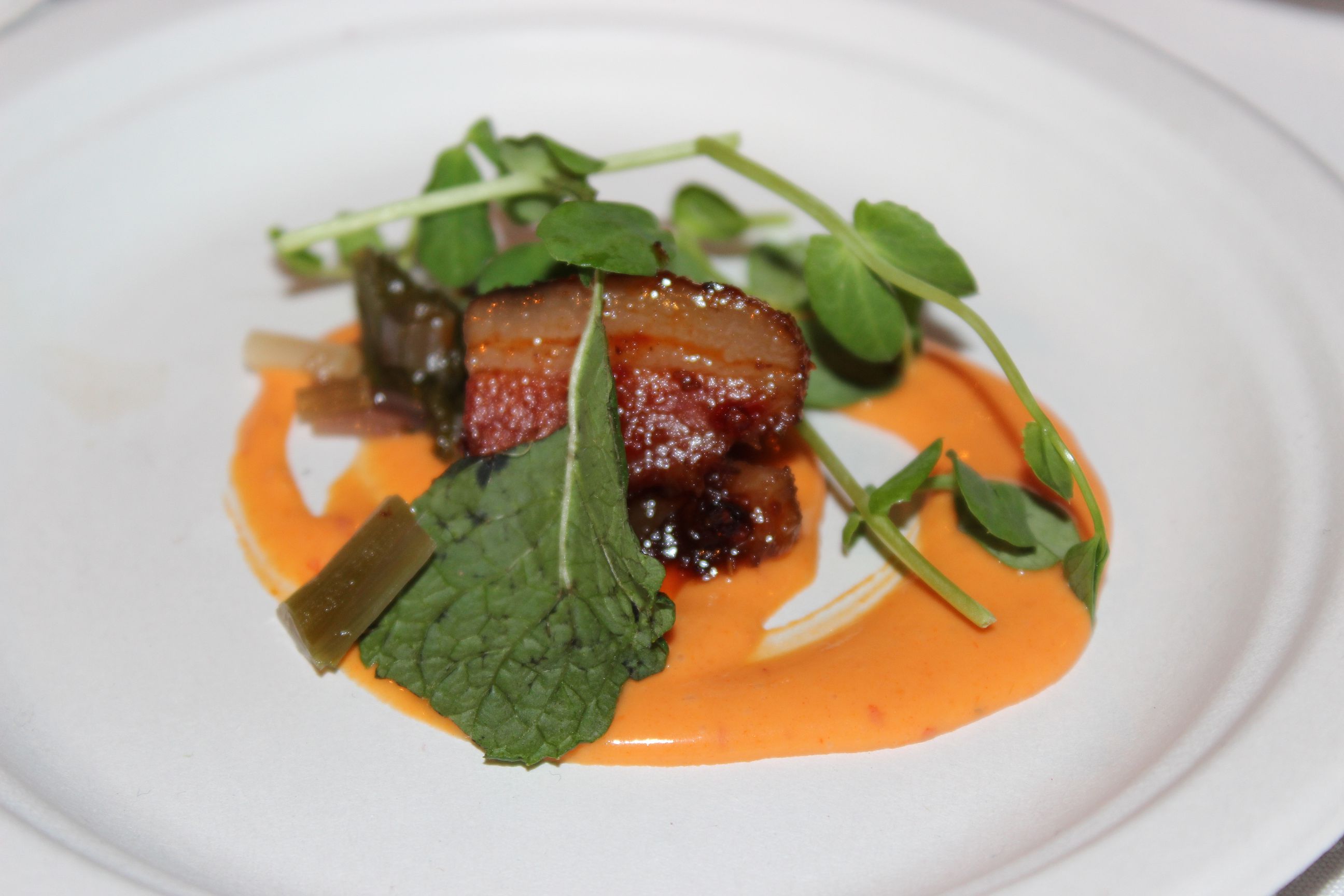 Paulaner: "Paulaner Sausage"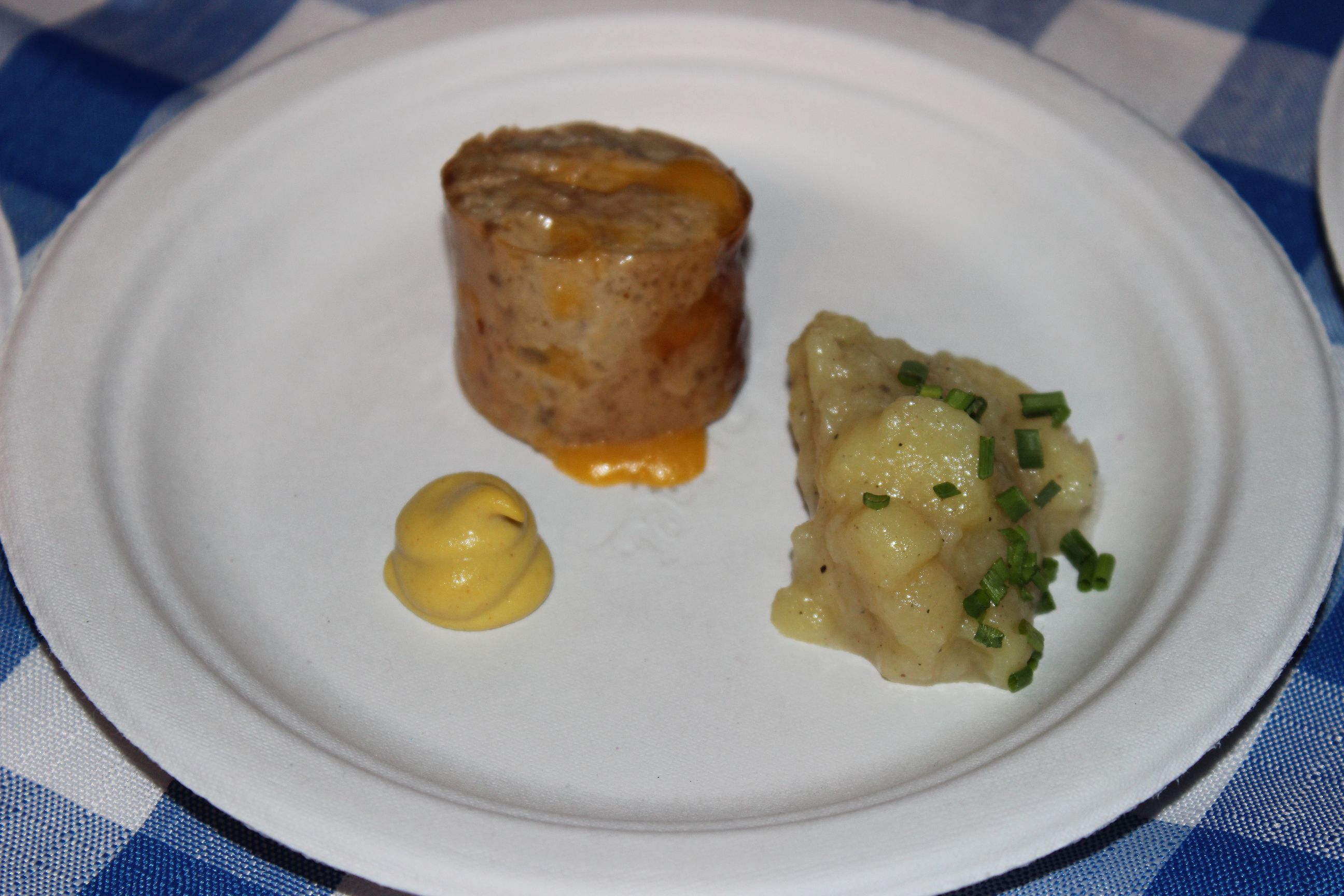 Yerba Buena: "Short Rib Arepas"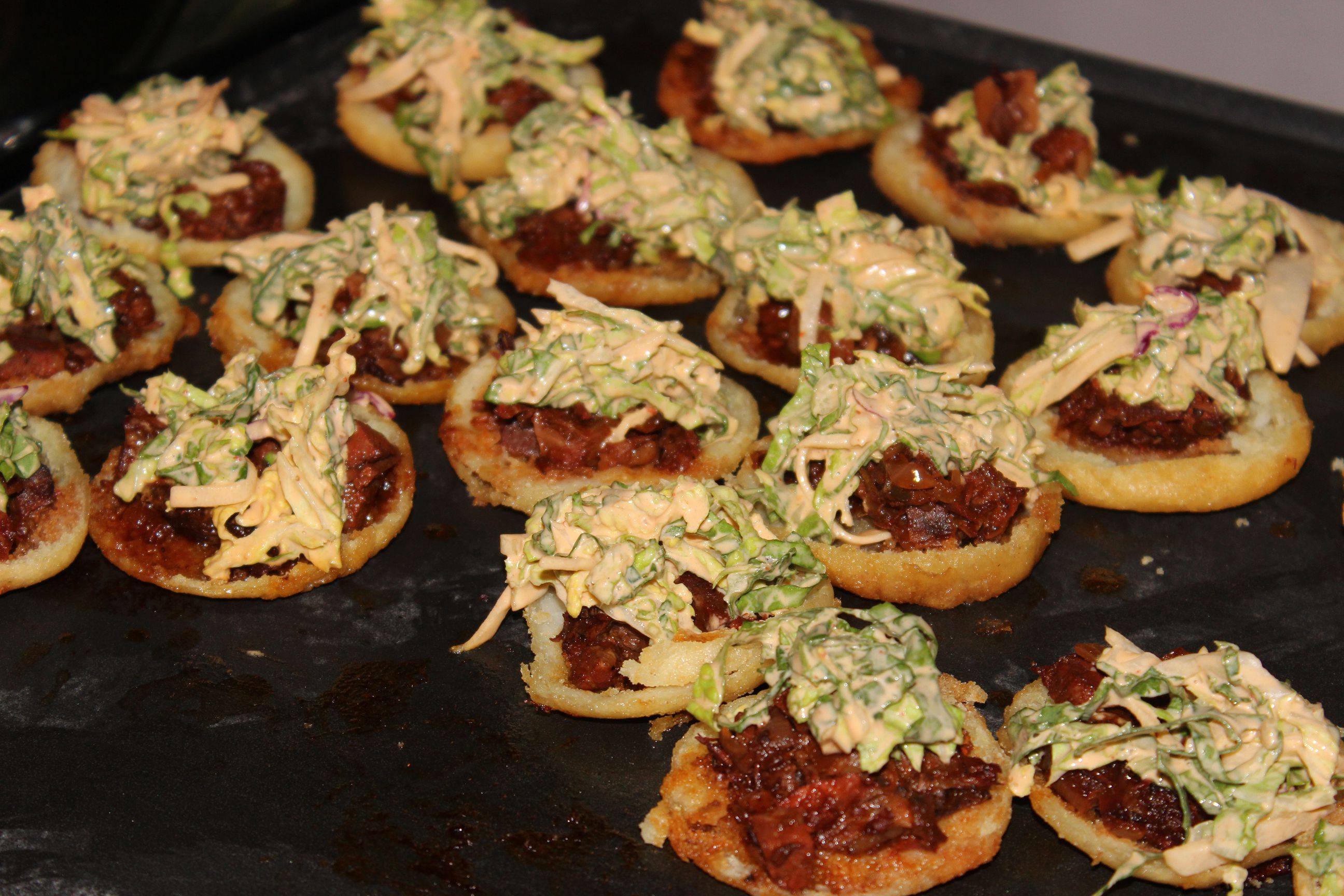 Sugar Sweet Sunshine Bakery: "Chocolate Chip Cookie Shots" & "Mini Vanilla, Chocolate, Red Velvet Cupcakes"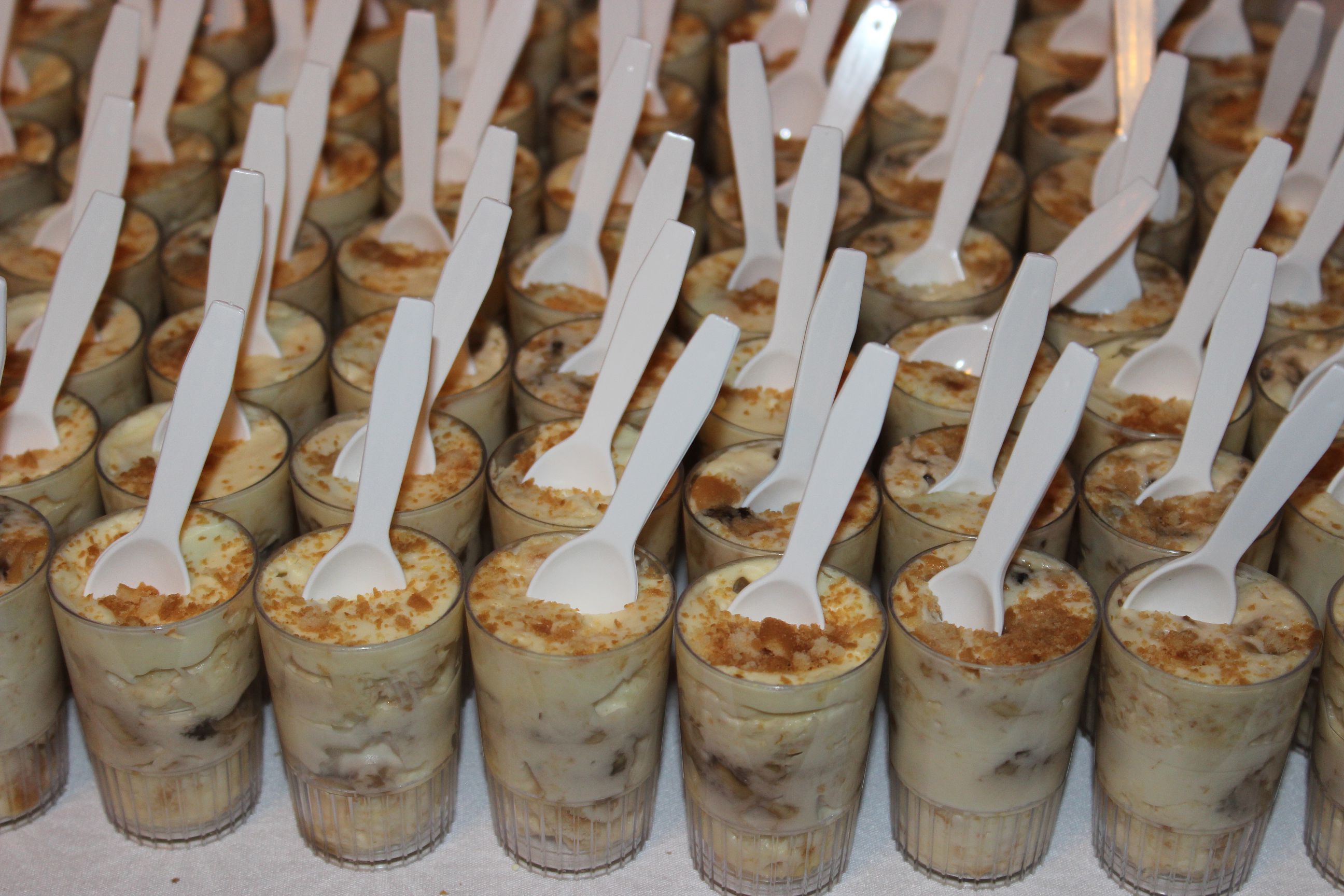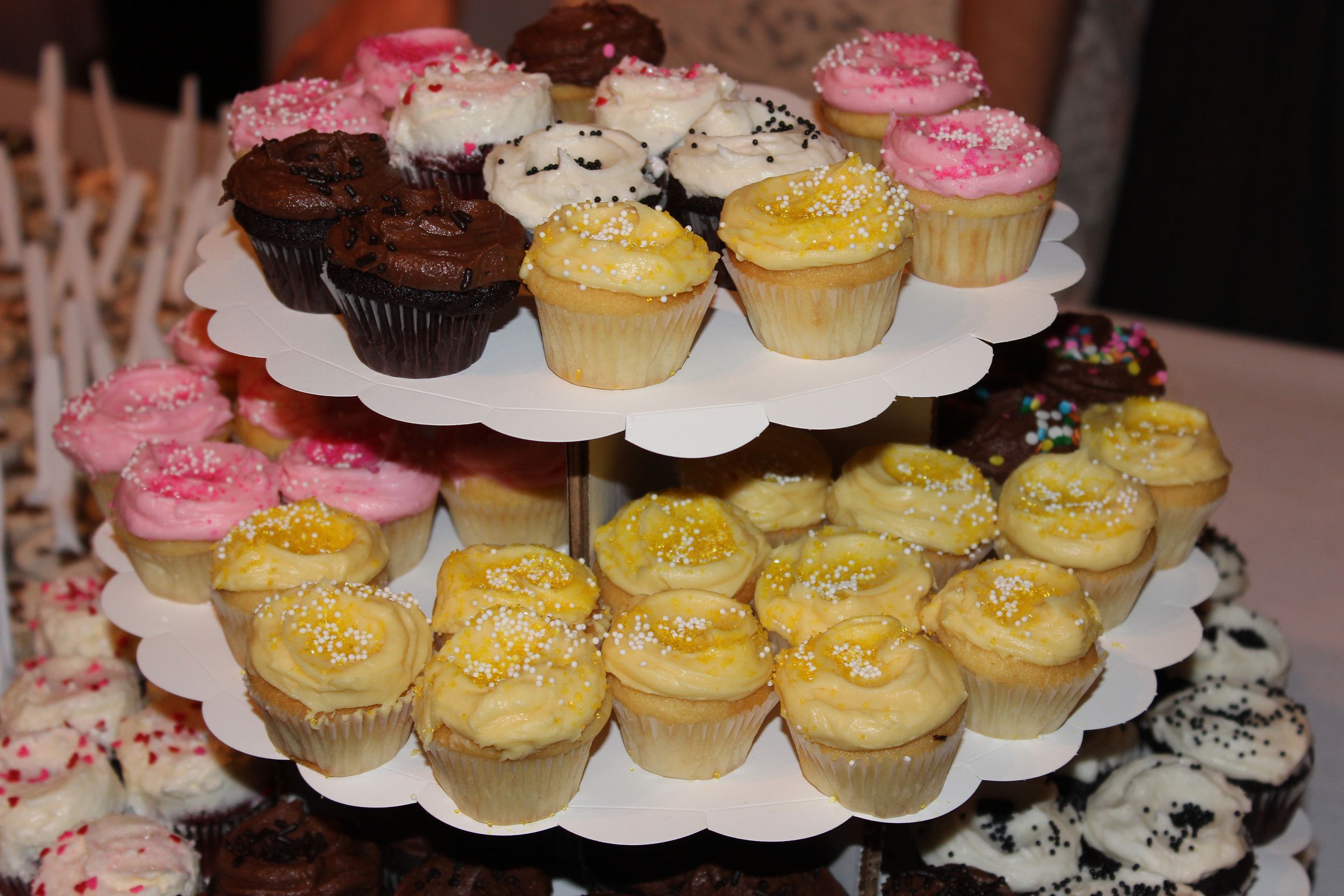 The Comfort: "The Jewbano Sandwich"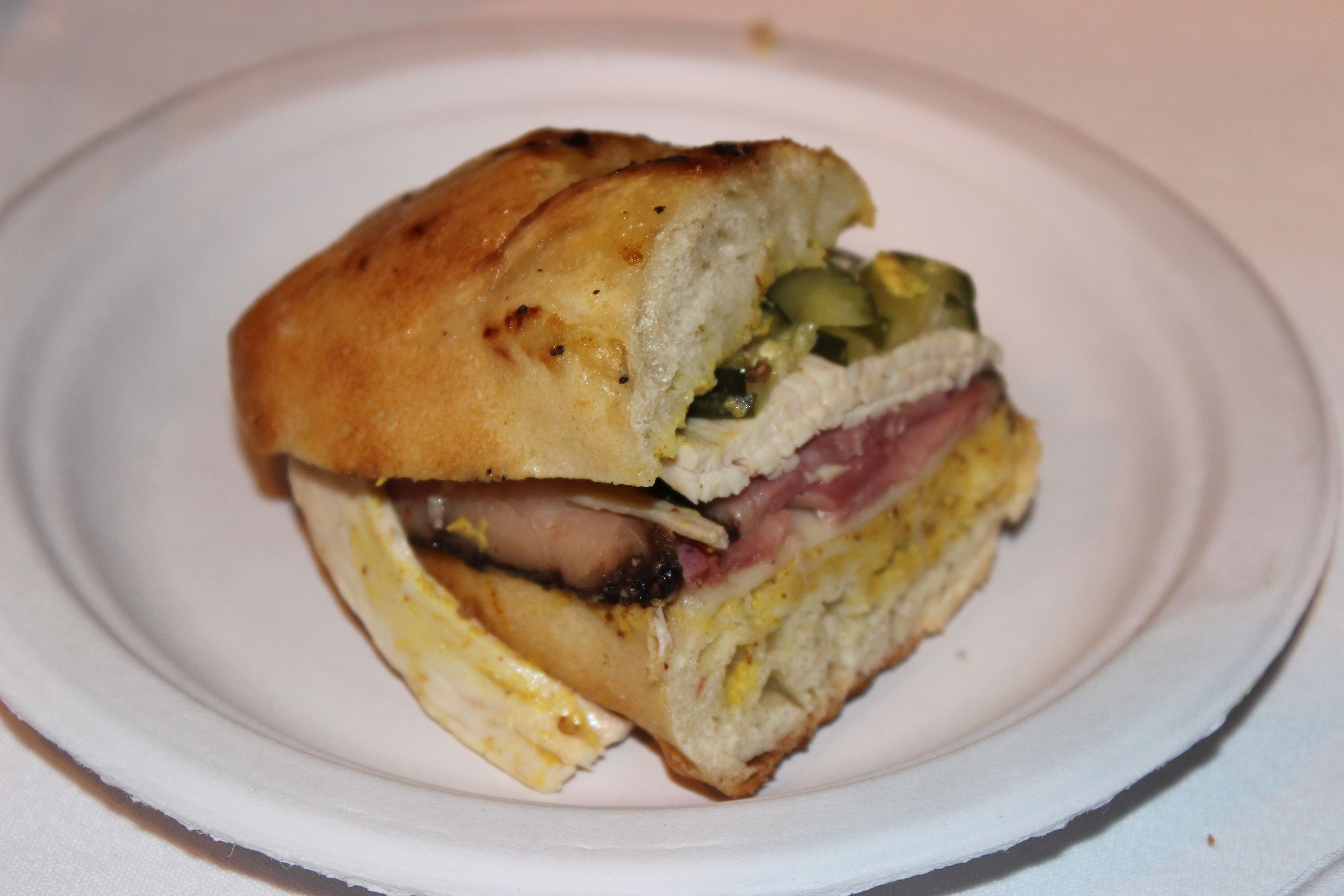 Macondo: "Atun Crudo" & "Taquito de Costillas"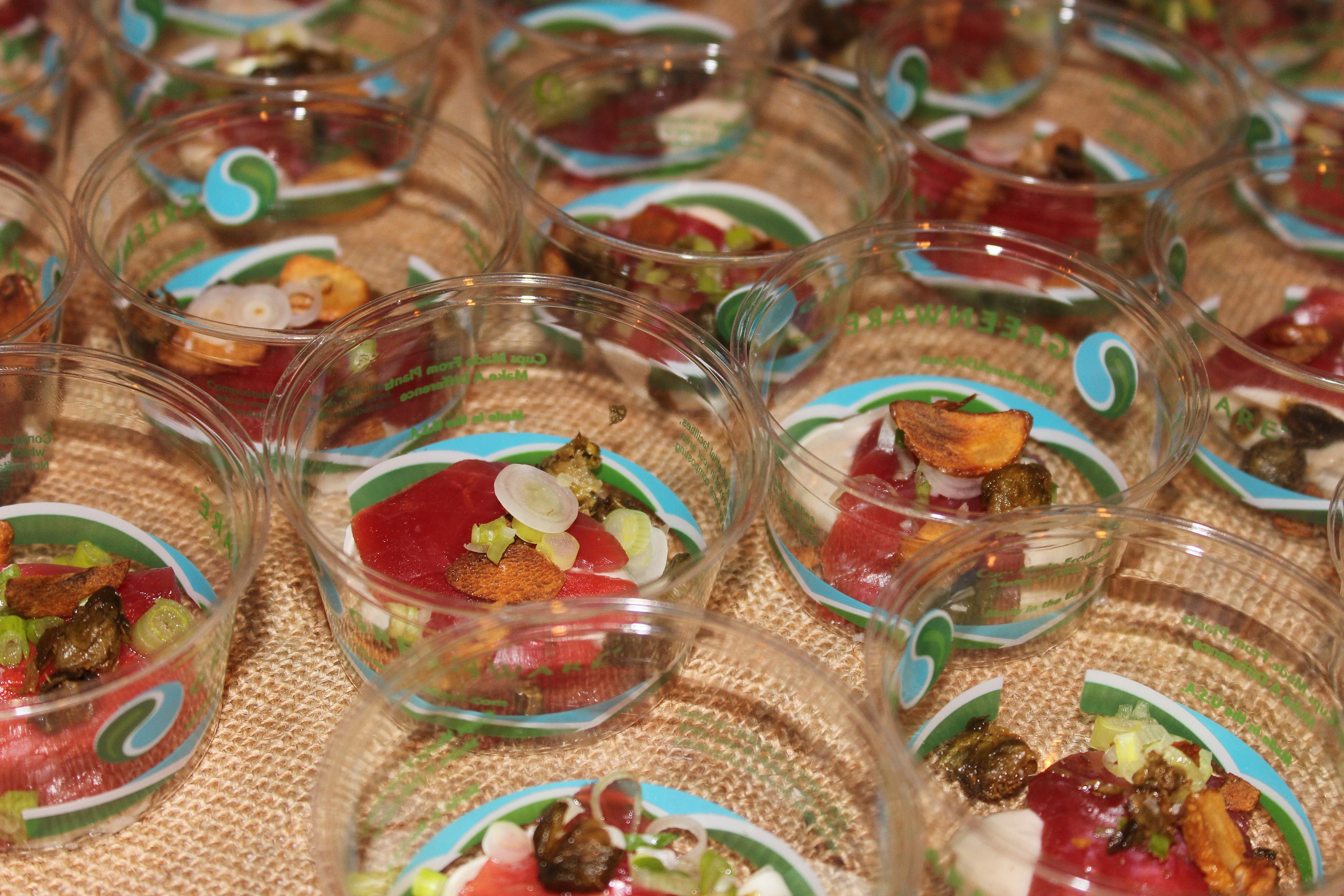 Black Tree: "Roasted Candy Beets"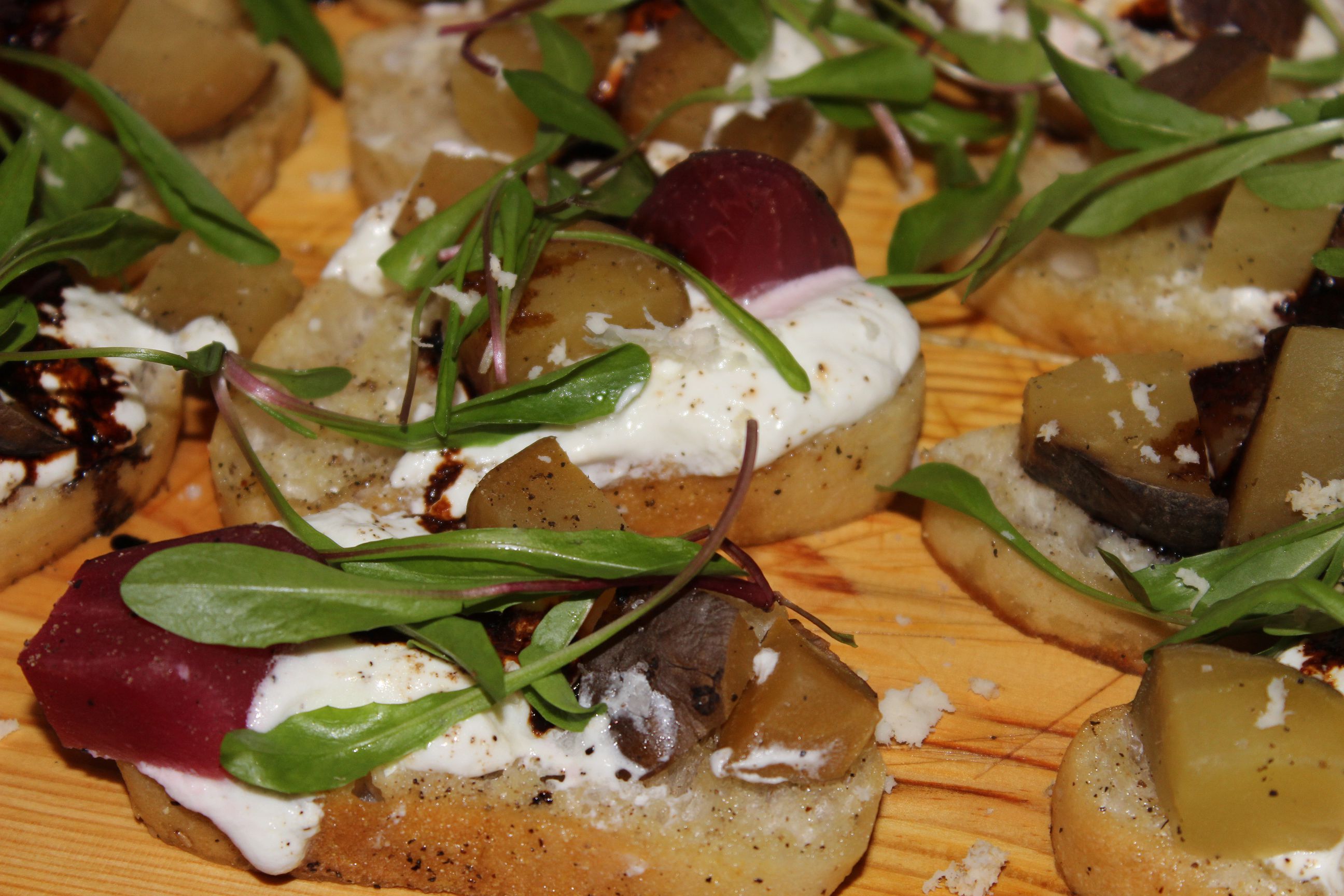 Charrua: "Chorizo" & "Corn, Beef & Tuna Empanadas"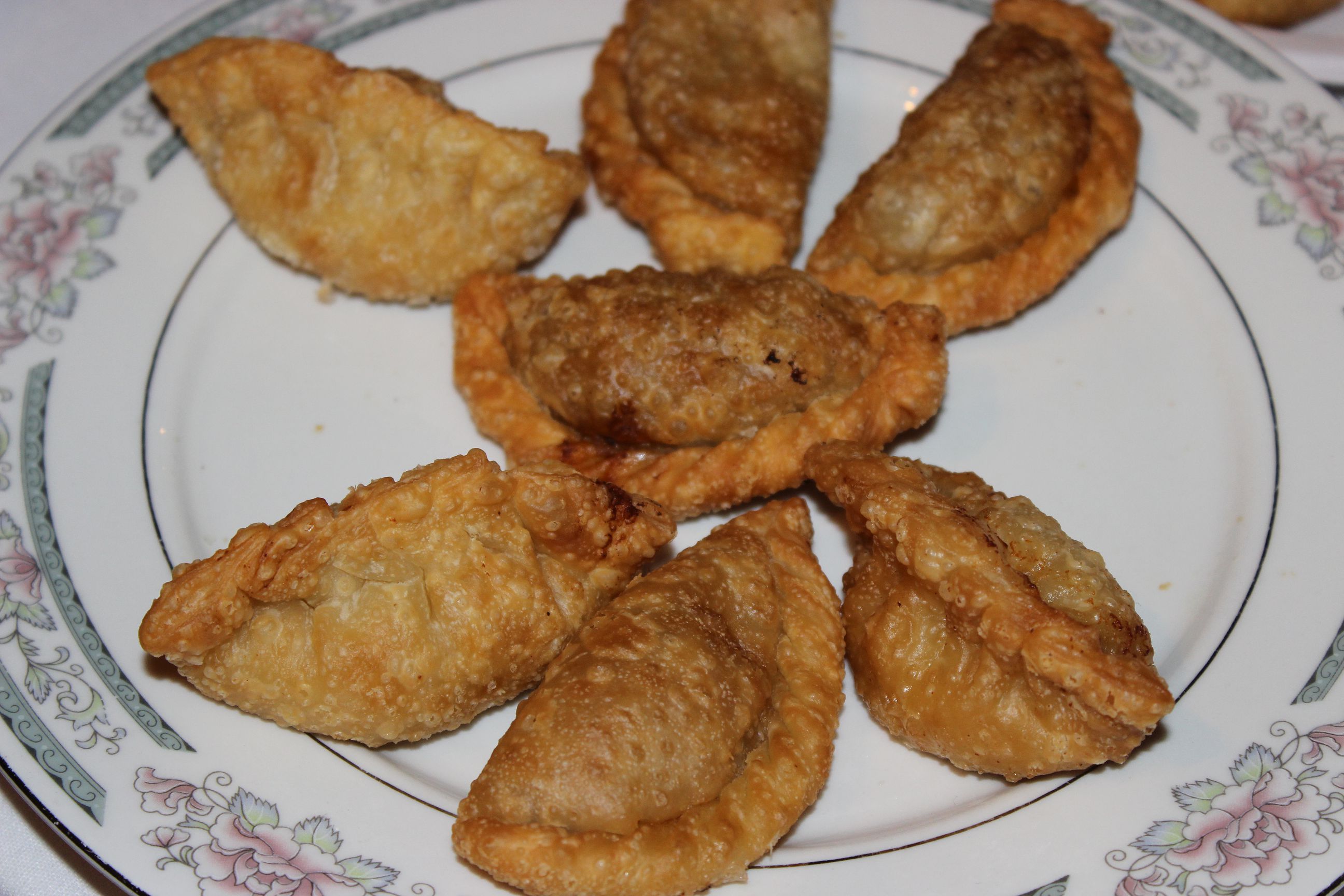 Il Laboratorio del Gelato: "Gelato & Sorbet"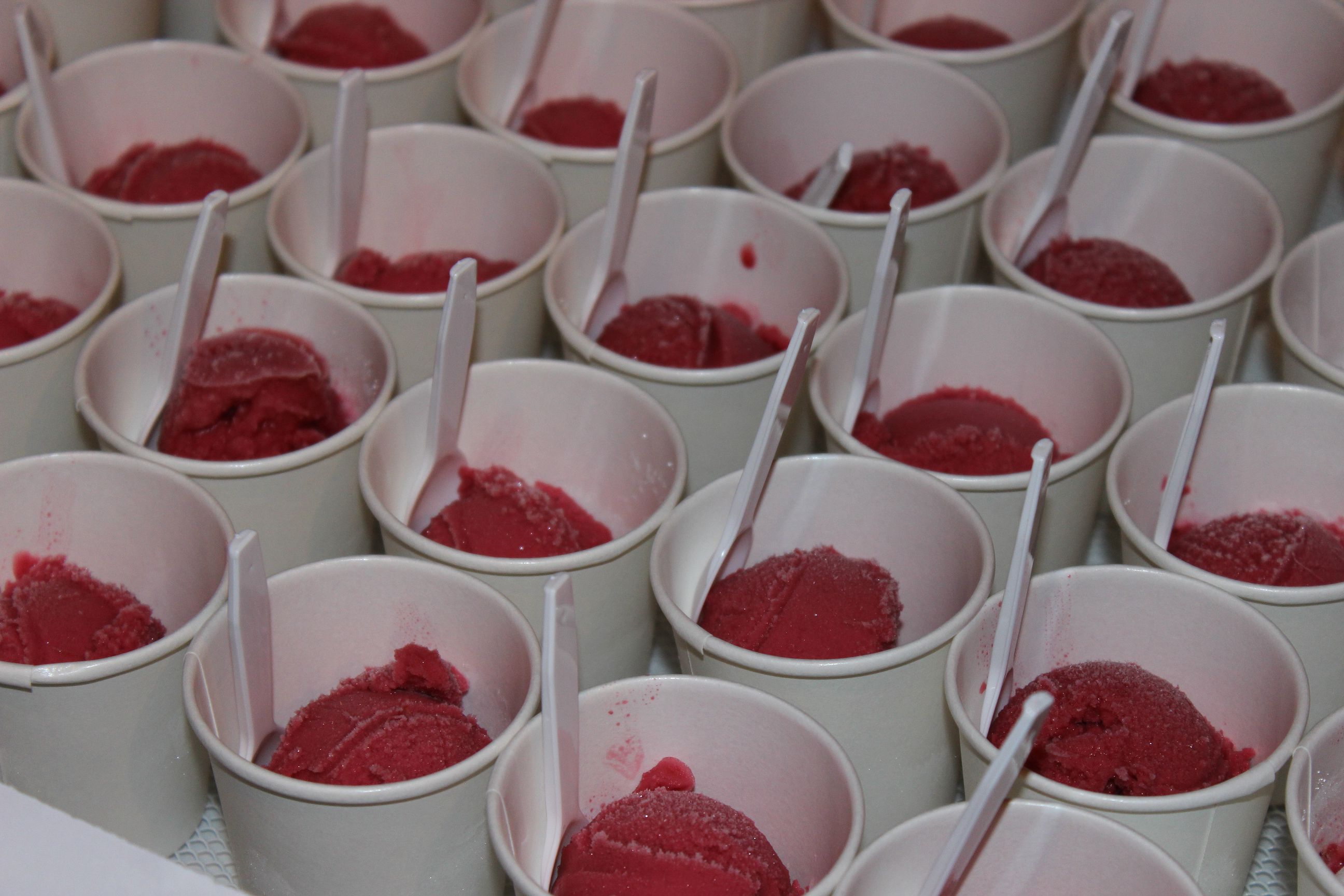 Fung Tu: "Vegetarian Curry Pot Pie"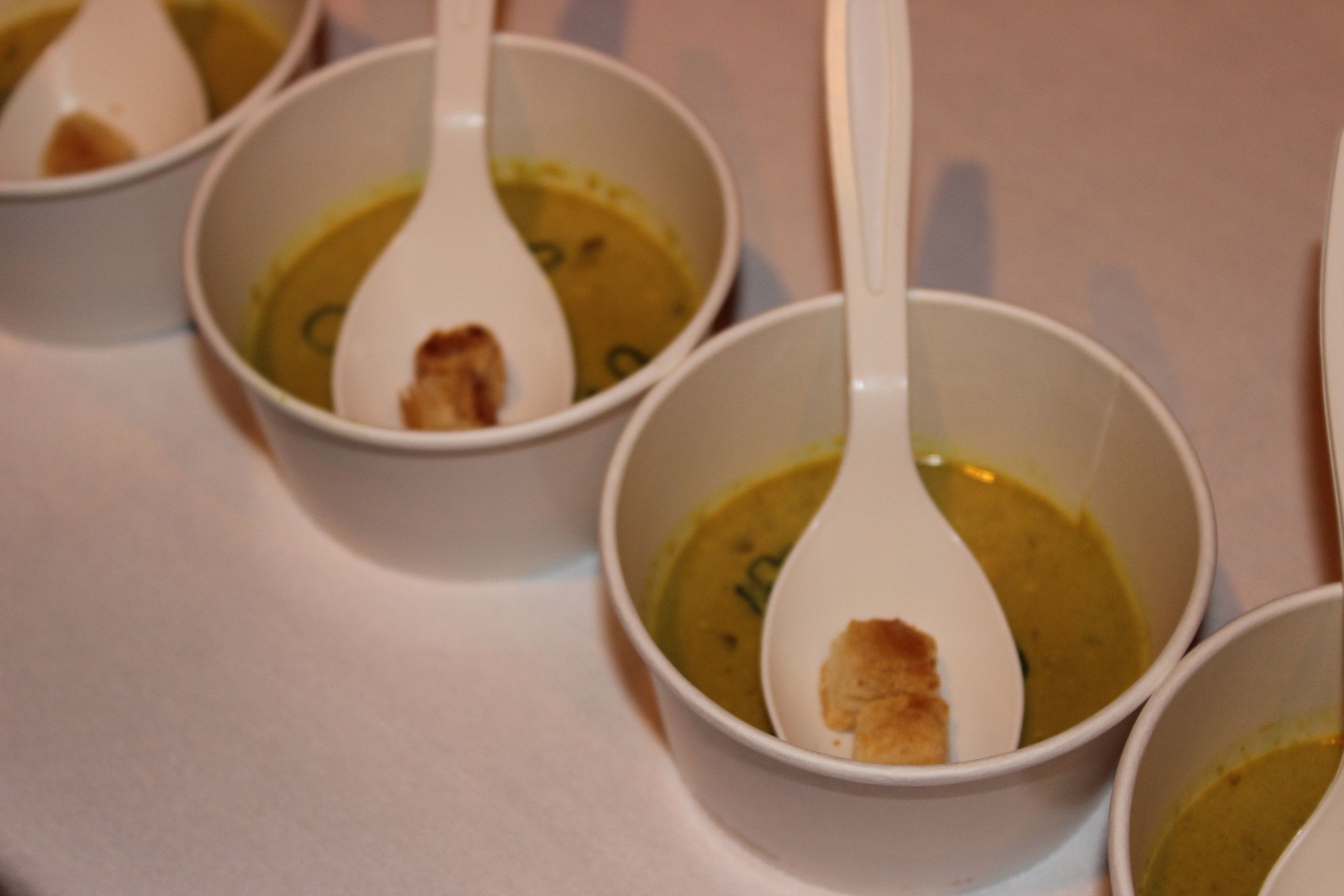 Porsena: "White Almond Gazpacho"
Balvanera: "Housemade Pate de Campo"
Tiny's Giant Sandwich Shop: "Grilled Cheese"
Kuma Inn: "Pig & Pickles"
 
Sauce Restaurant: "Filetto" & "Dad's Marinara"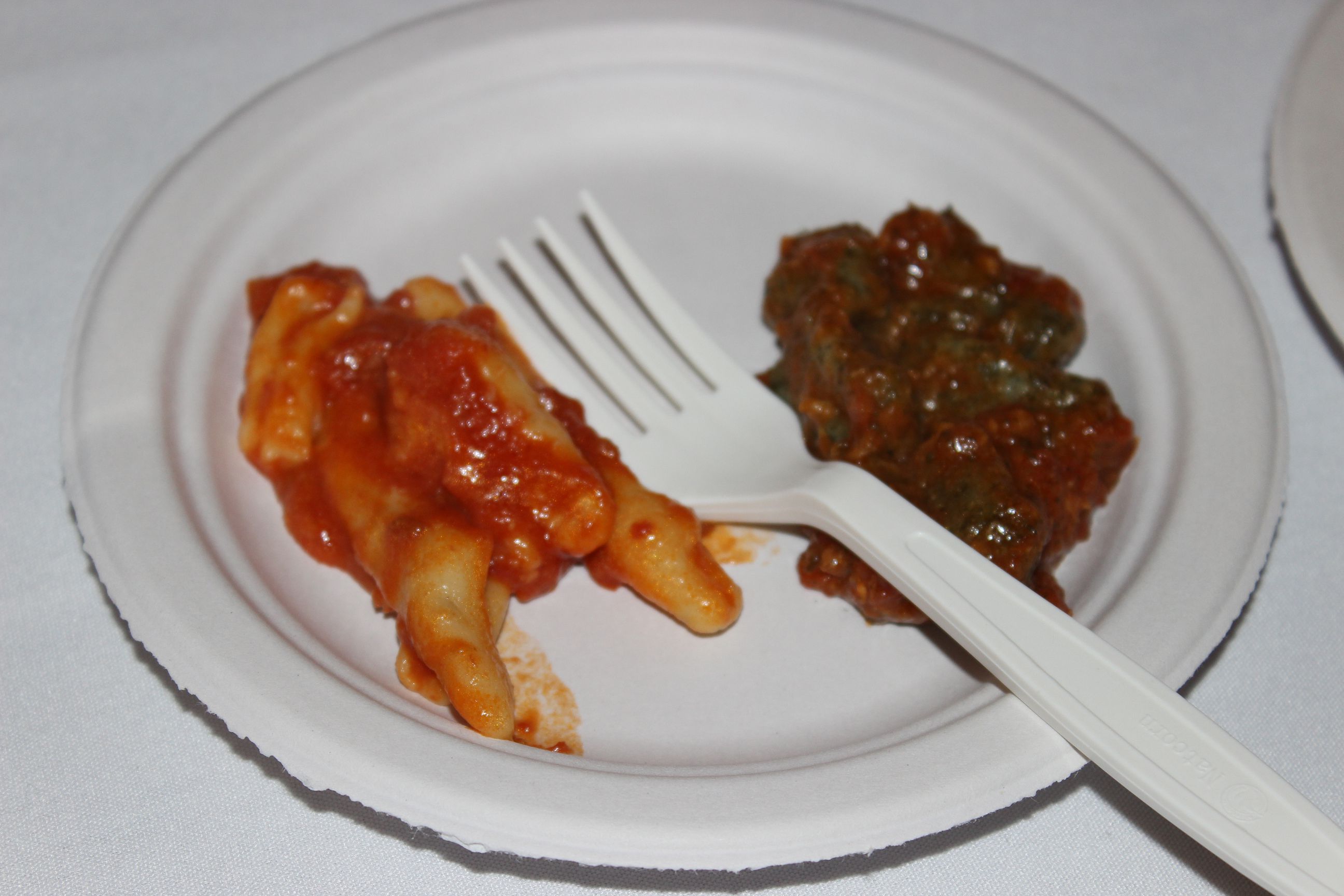 Roni-Sue's Chocolates: "BeerCrunch Toffee"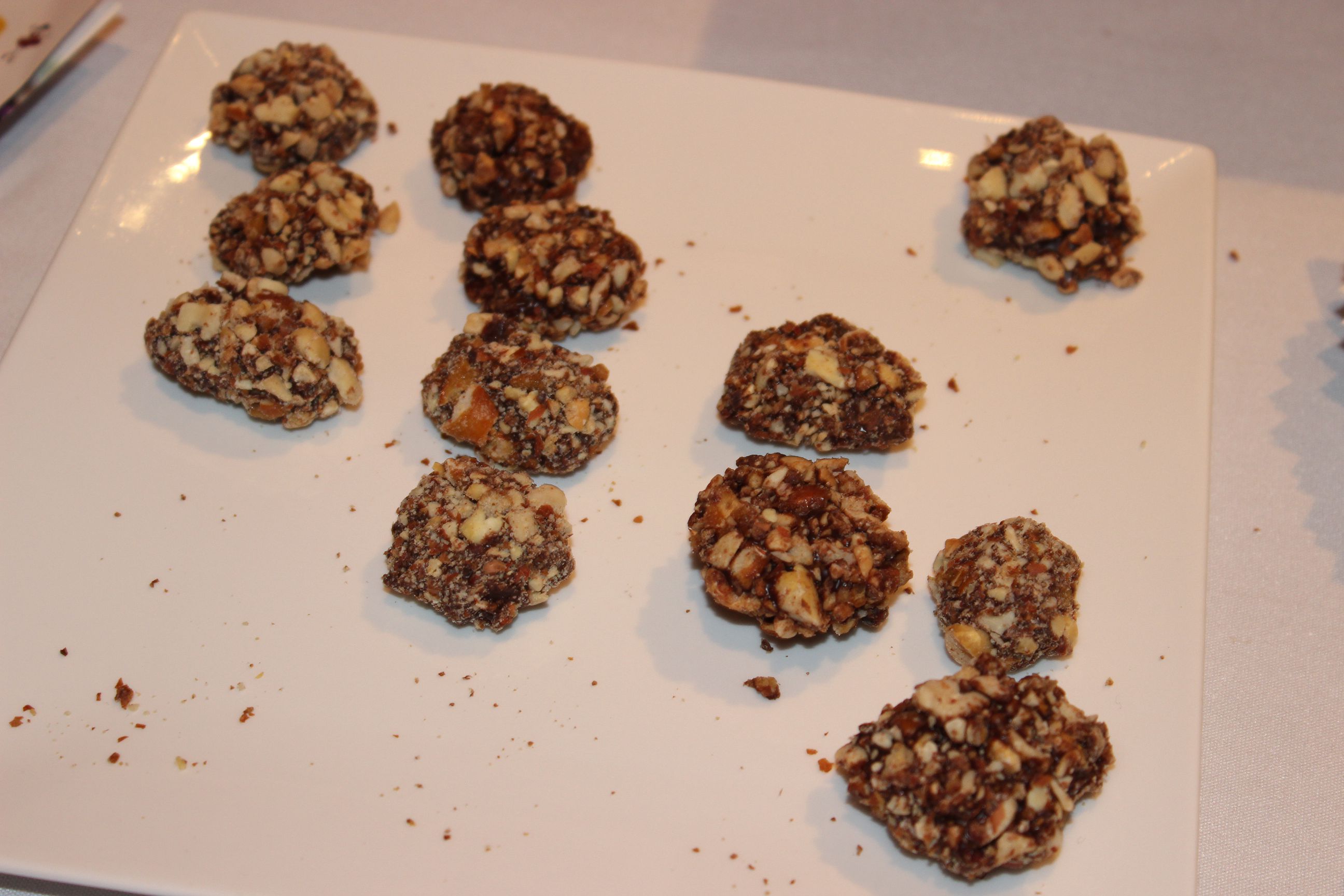 Veselka: "Potato Pierogi," "Sauerkraut & Mushroom Pierogi" & "Cold Borscht"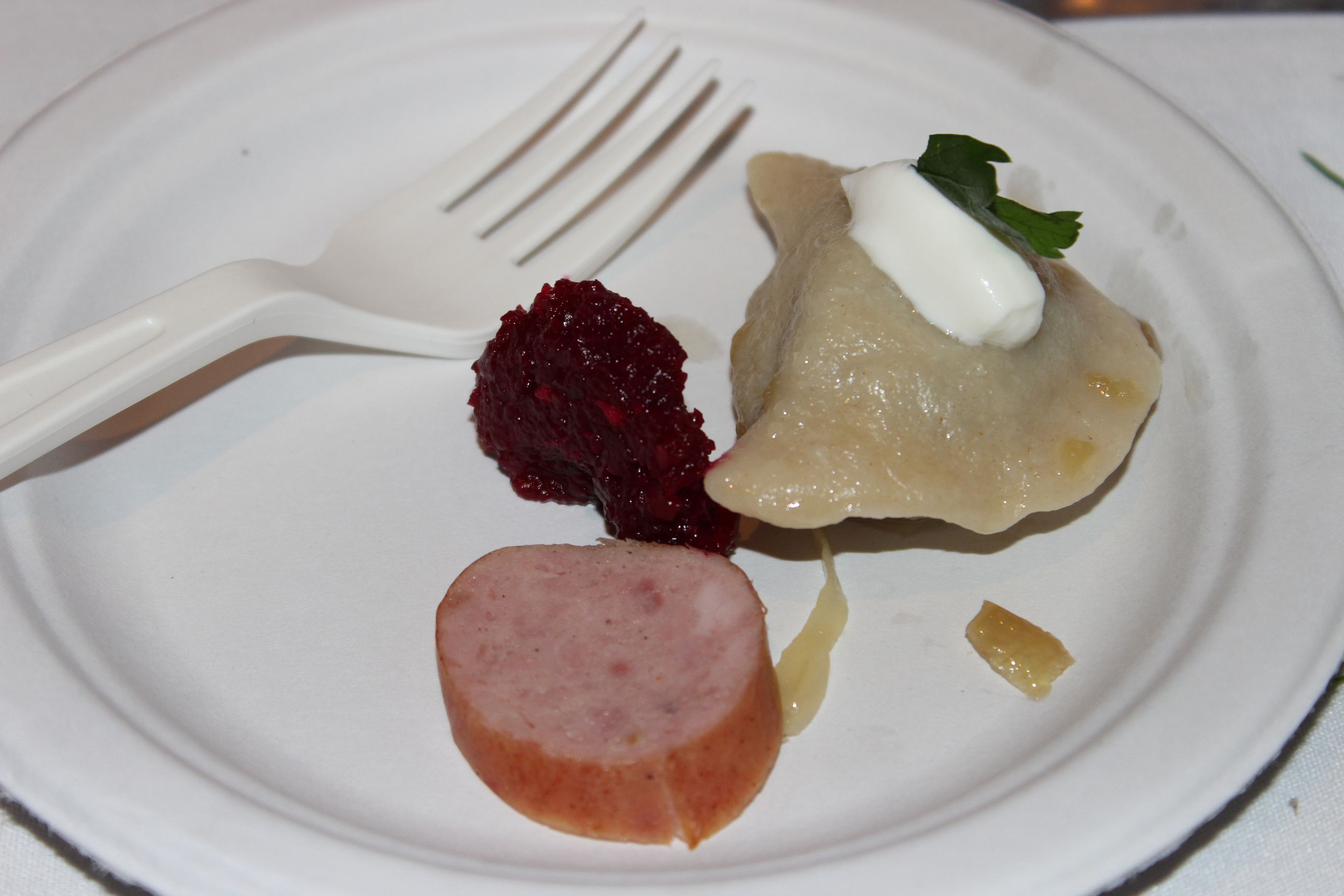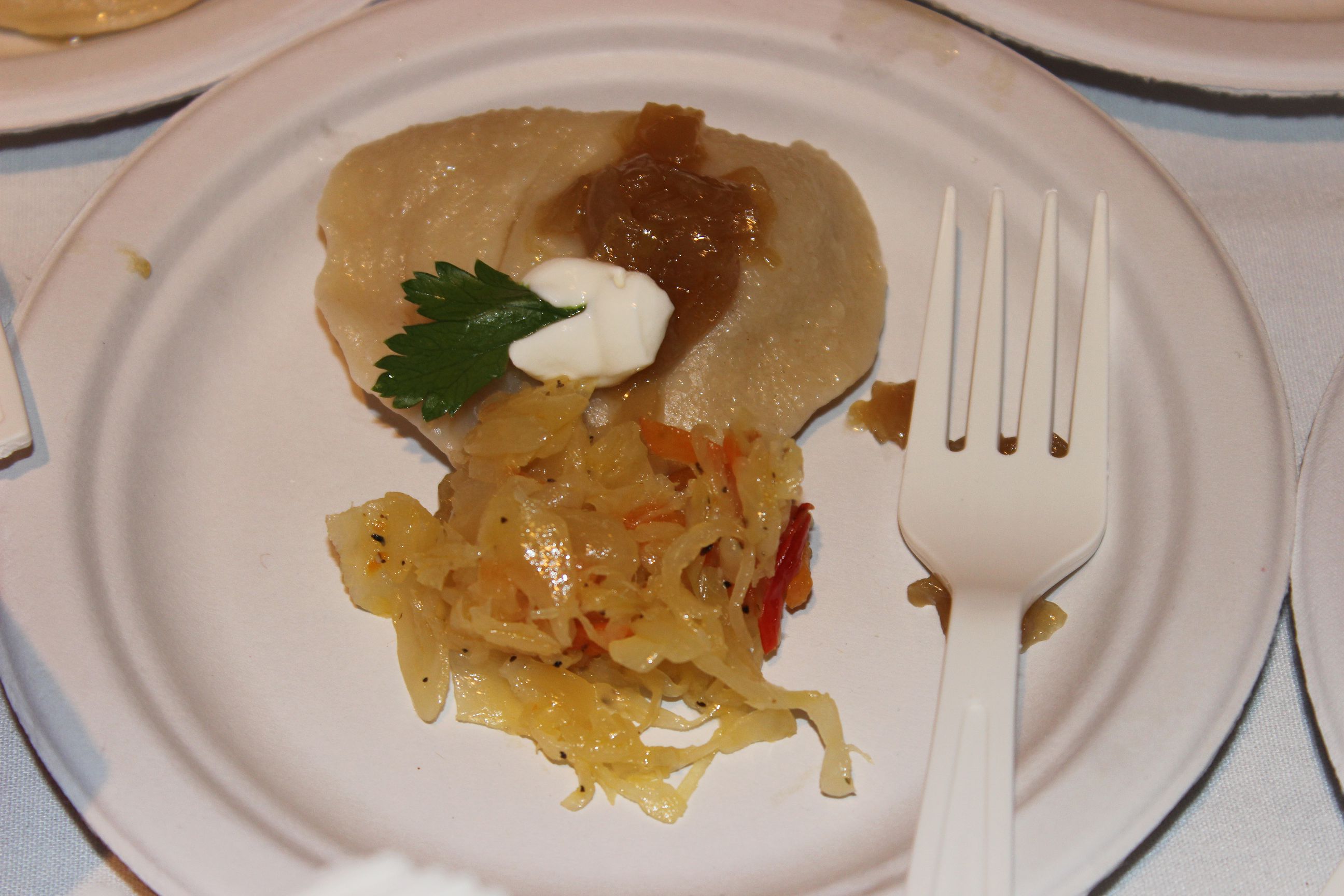 Grand St. Settlement's Culinary Arts Program: "Lower East Side Dumplings"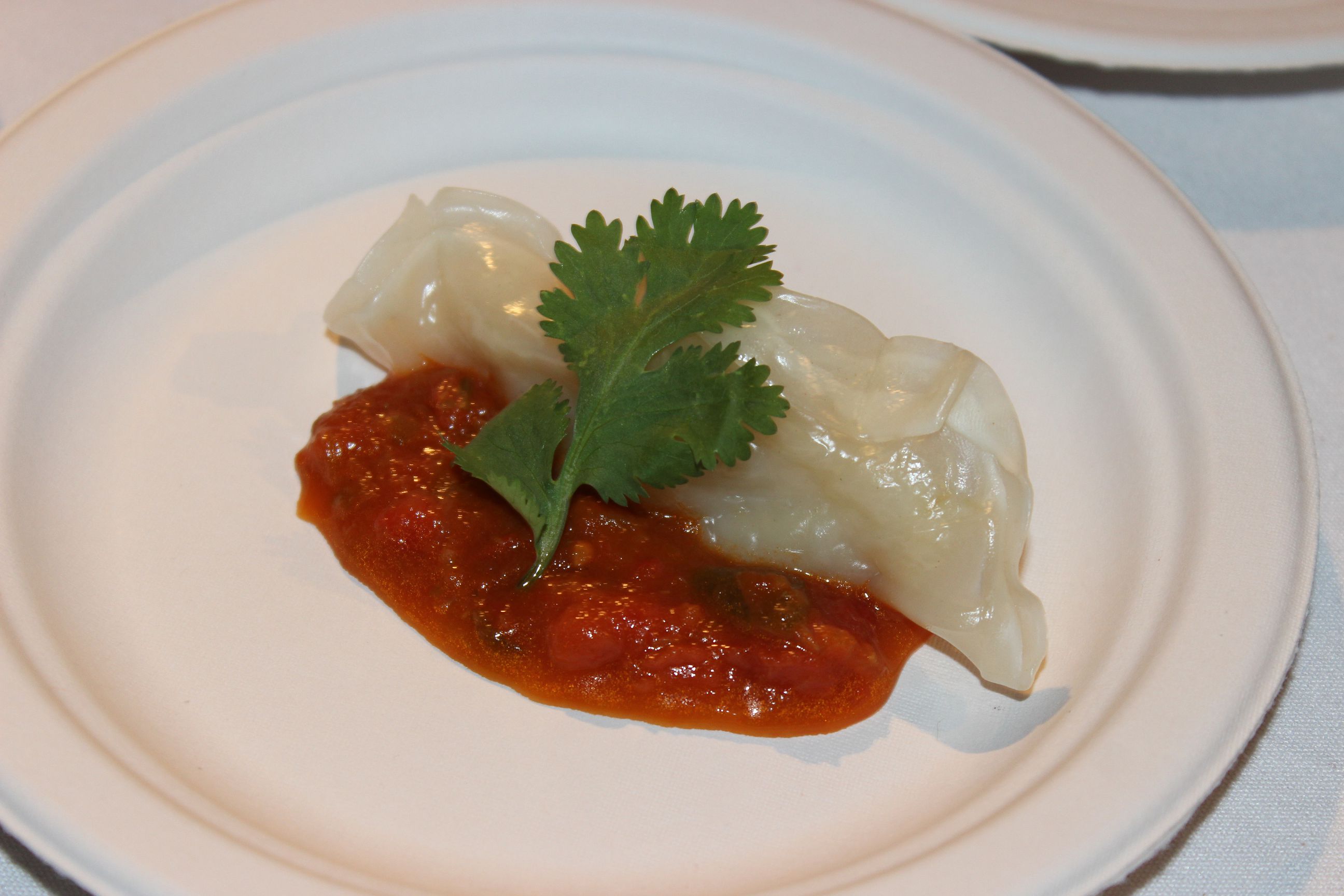 Schapiro's: "Chopped Liver Crostini"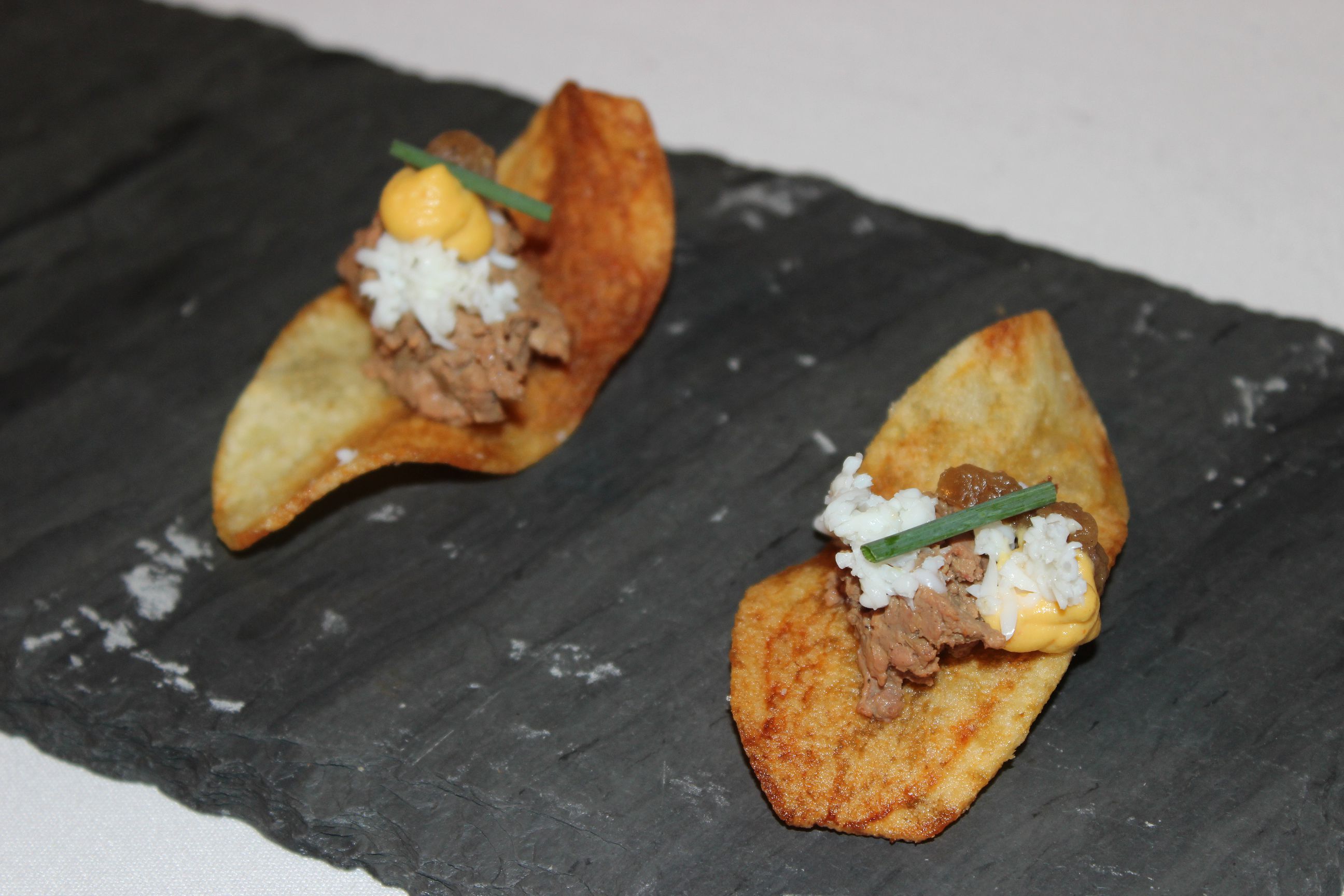 Antibes Bistro: "Cauliflower Mousse"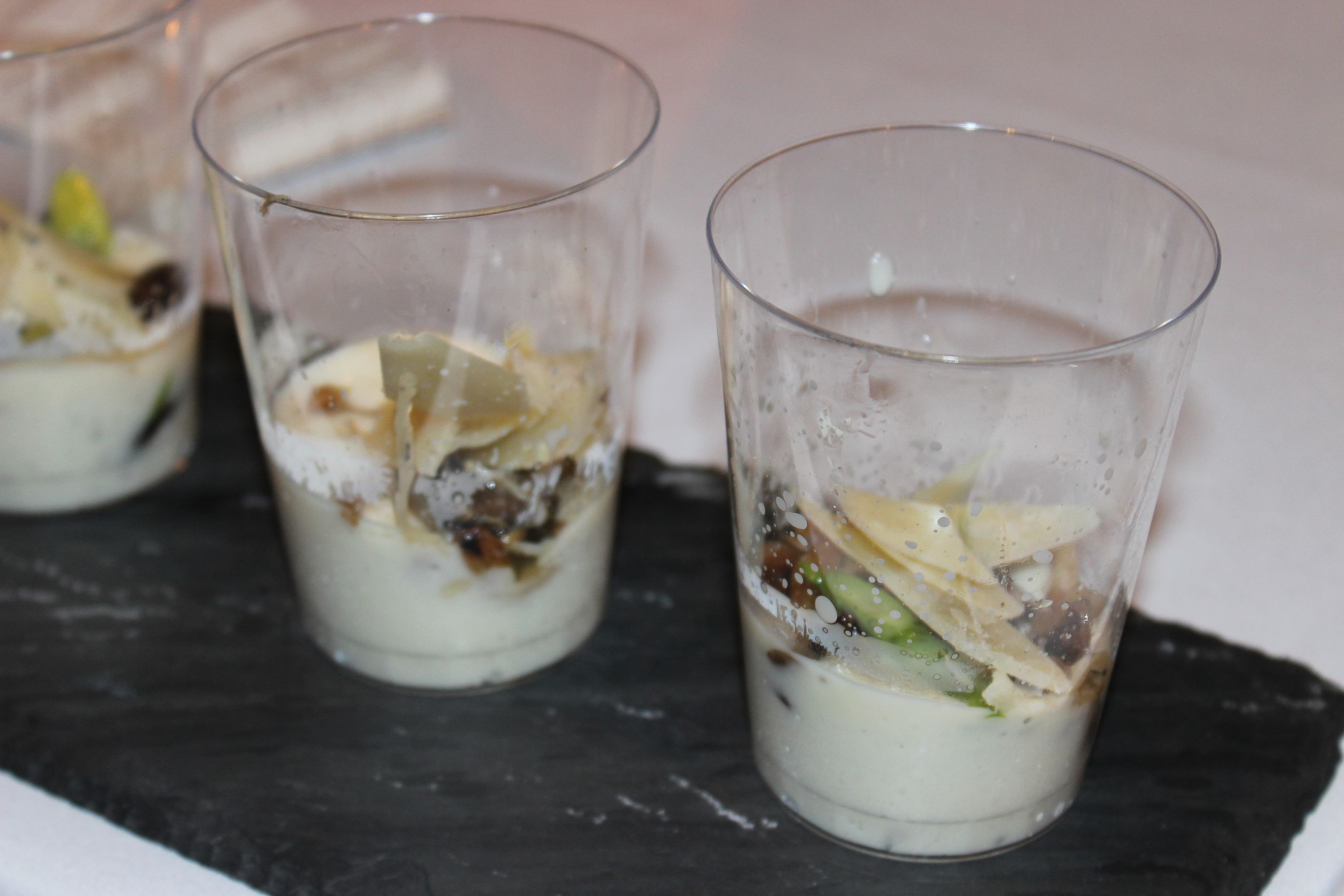 Blue Ribbon Sushi Izakaya: "Assorted Handrolls"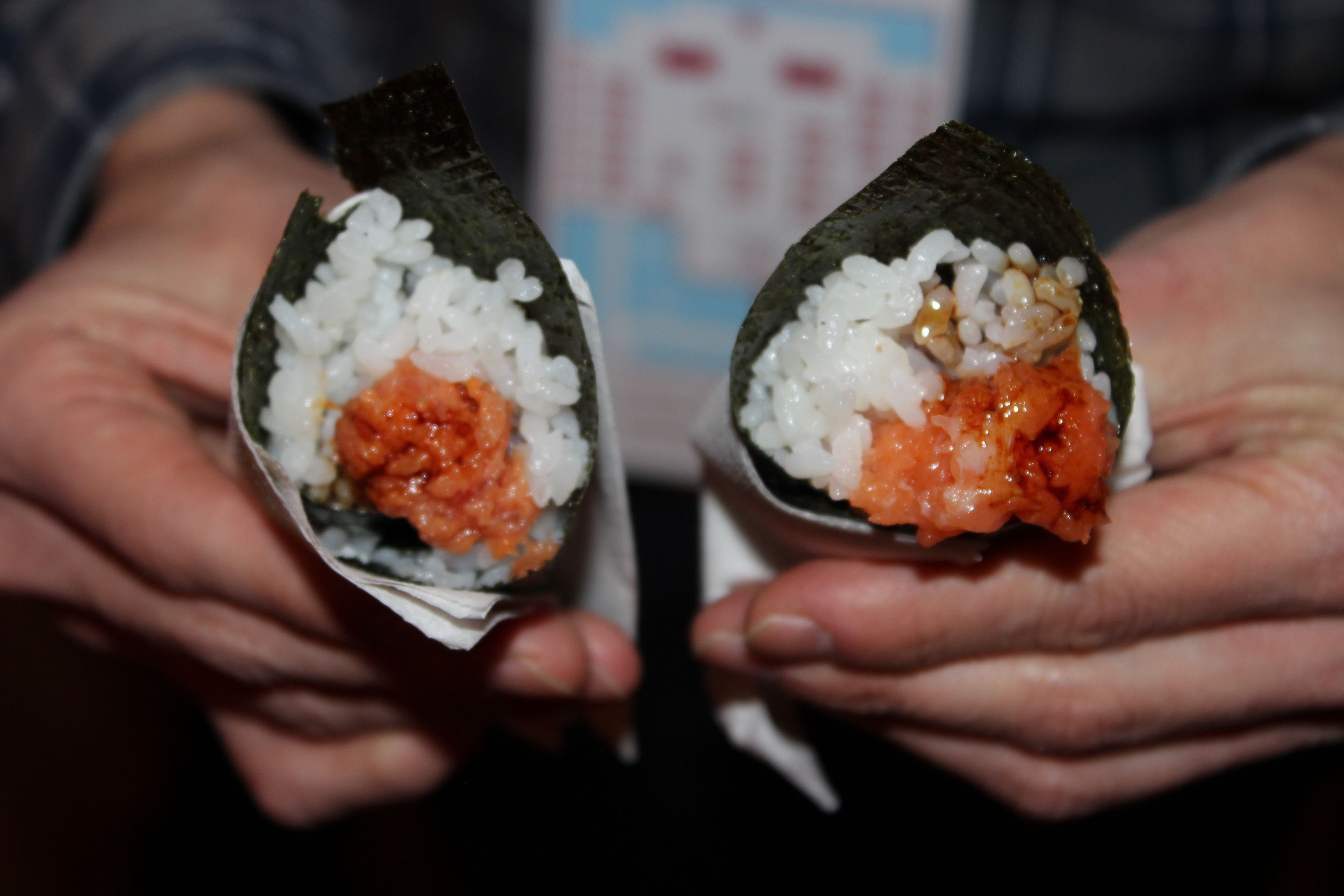 Louie and Chan: "Short Rib Pastrami"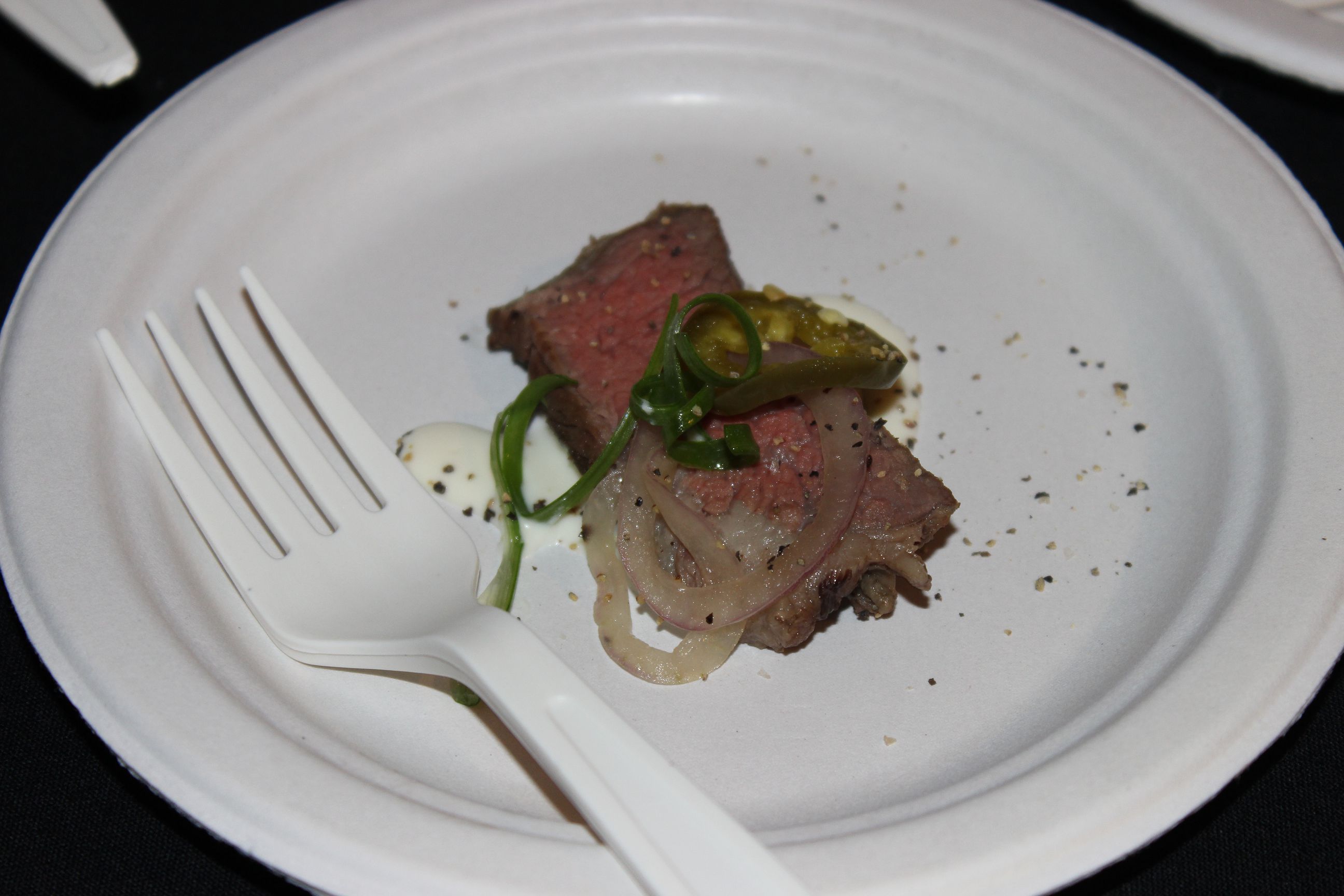 Northern Spy Food Co.: "Sour Cream Panna Cotta"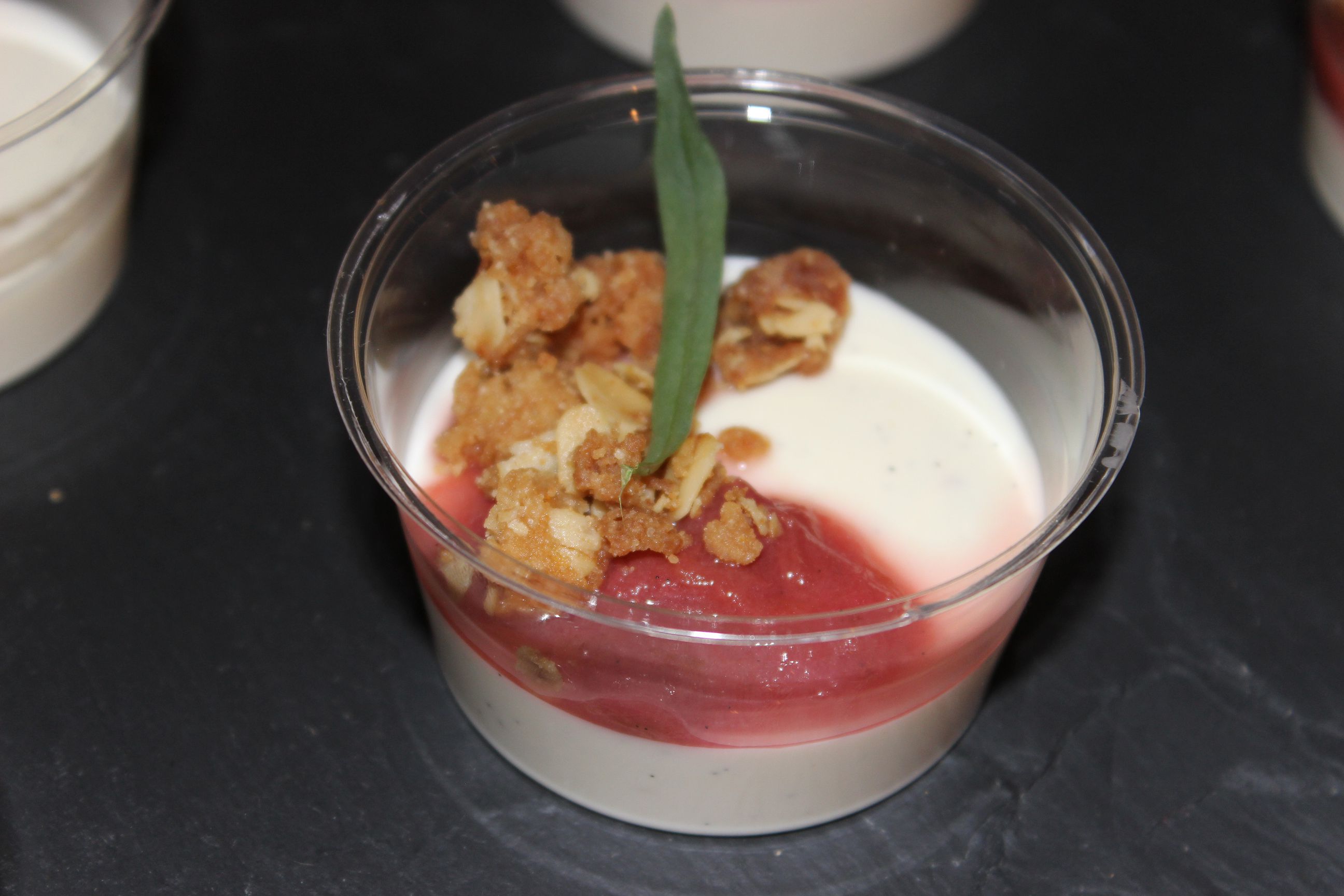 The Stanton Social: "Cobb Salad Bites"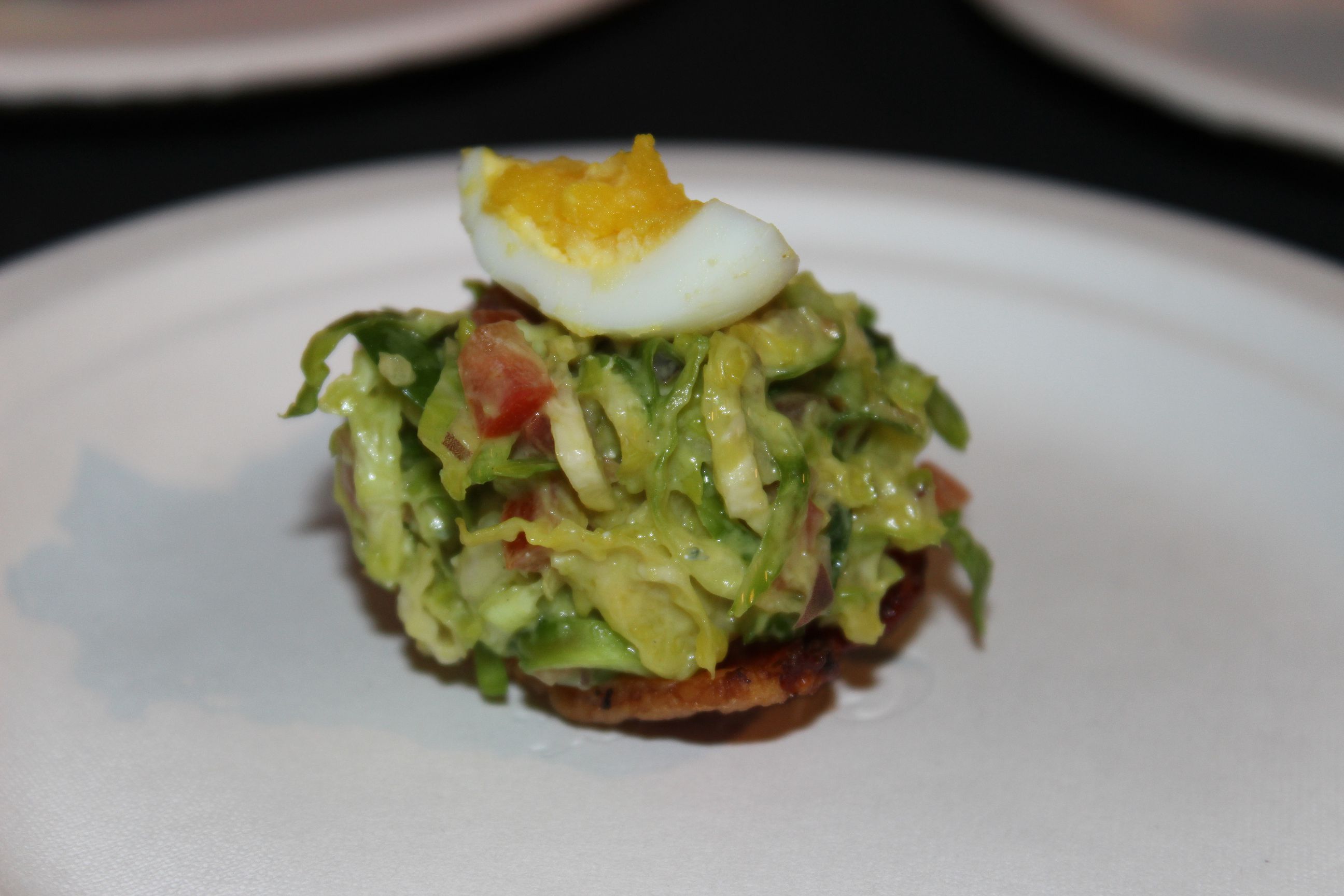 Loreley Restaurant & Biergarten: "Sausage Platter"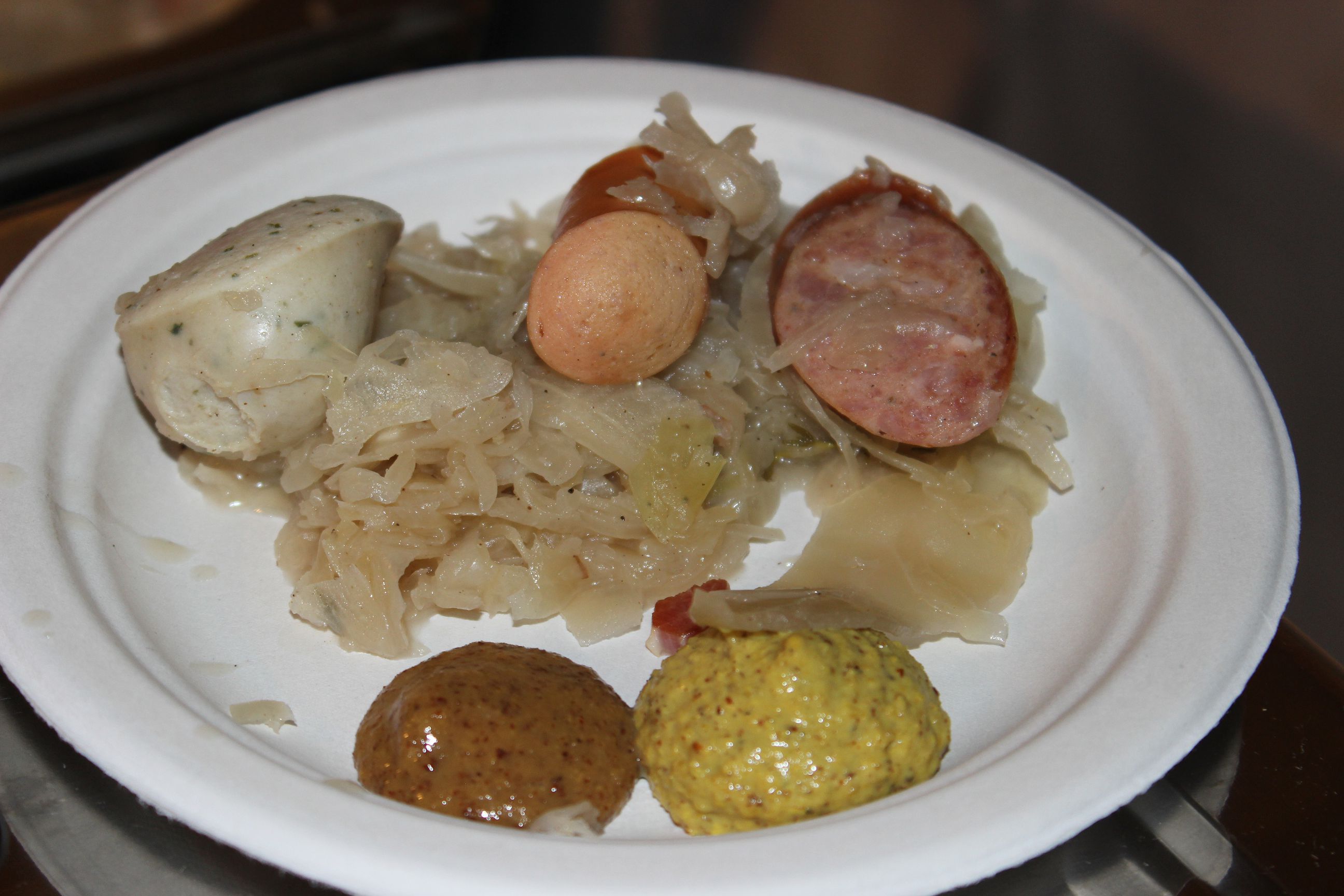 Cata: "Castle Valley Corn Chips" & "Roasted Carrots"

Clinton St. Baking Co.: "Buttermilk Fried Chicken-n-Waffle"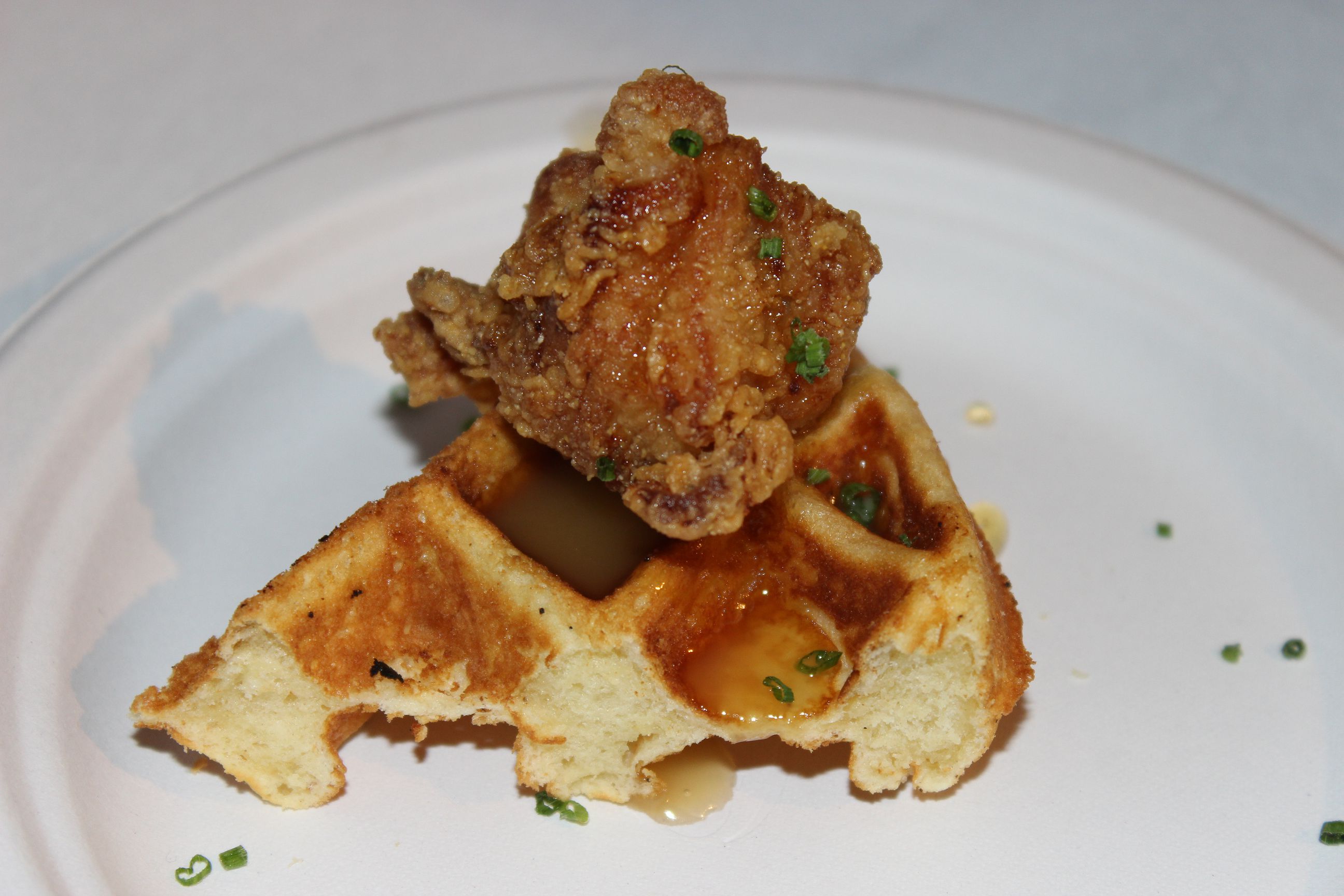 Boulton and Watt: "Assorted House-Made Pickles"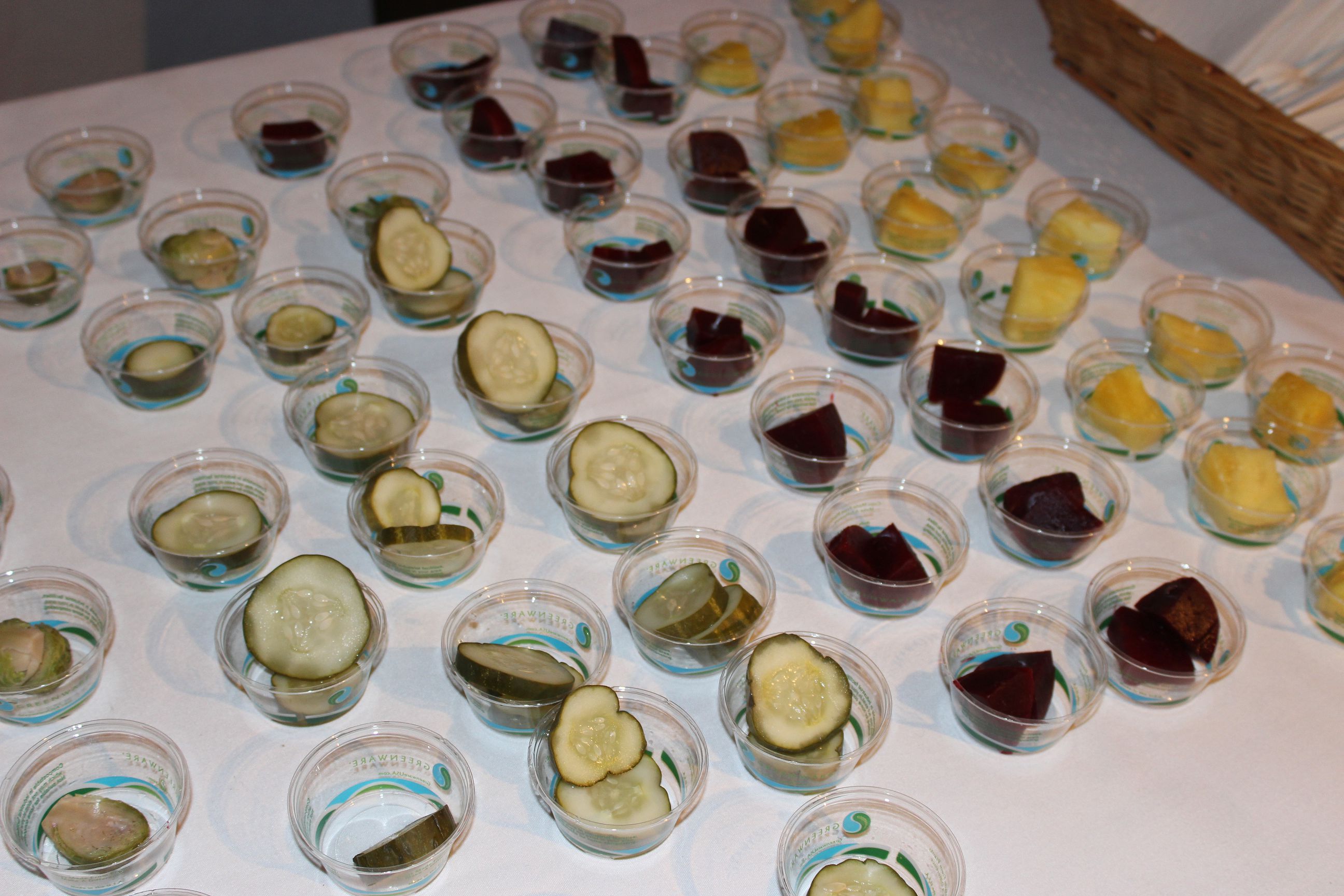 Freeman's: "Beet Burger"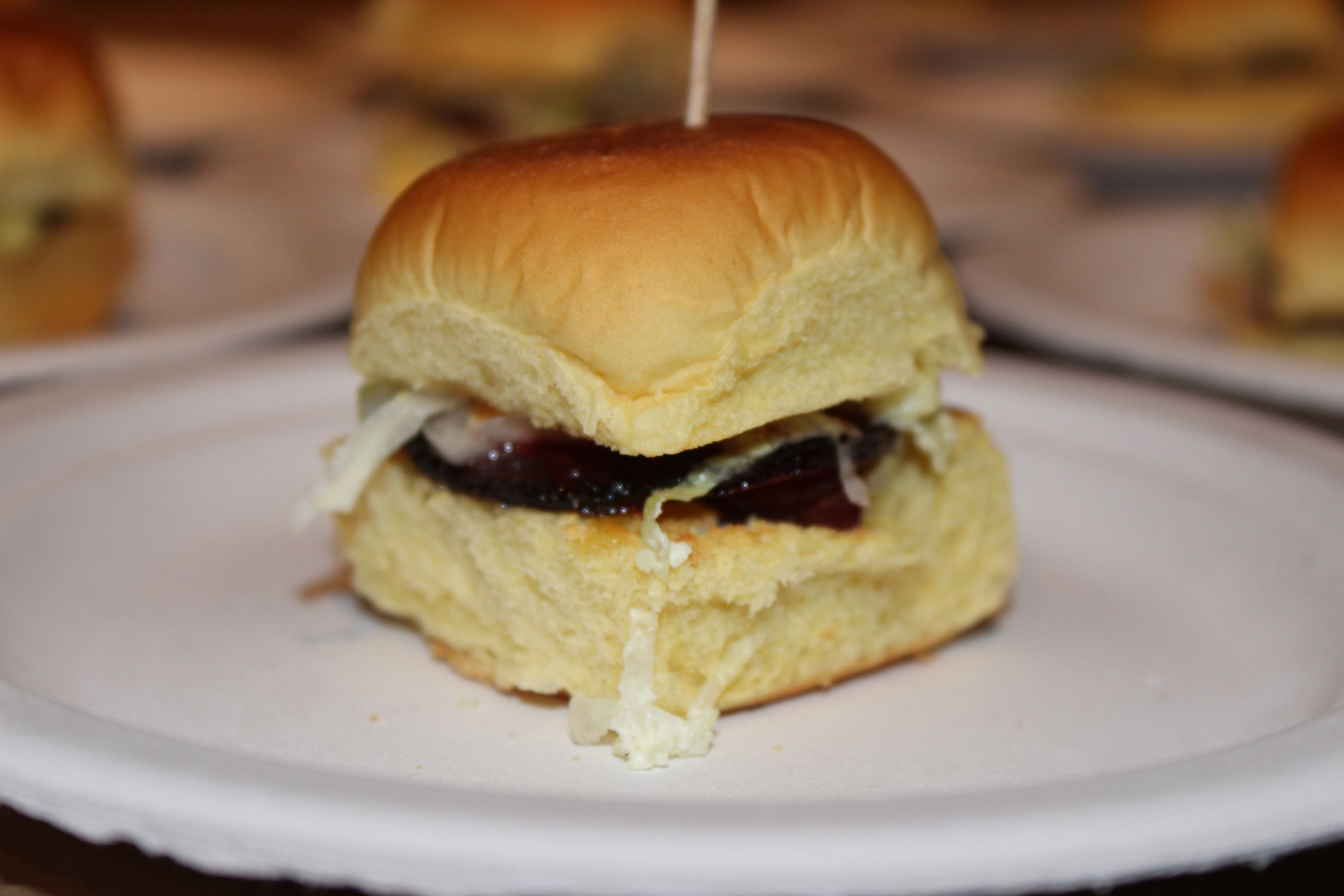 Russ and Daughters: "Flourless Chocolate Cake"
Gemma: "Yellow Tomato Gazpacho" & "Seared Big Eyed Tuna"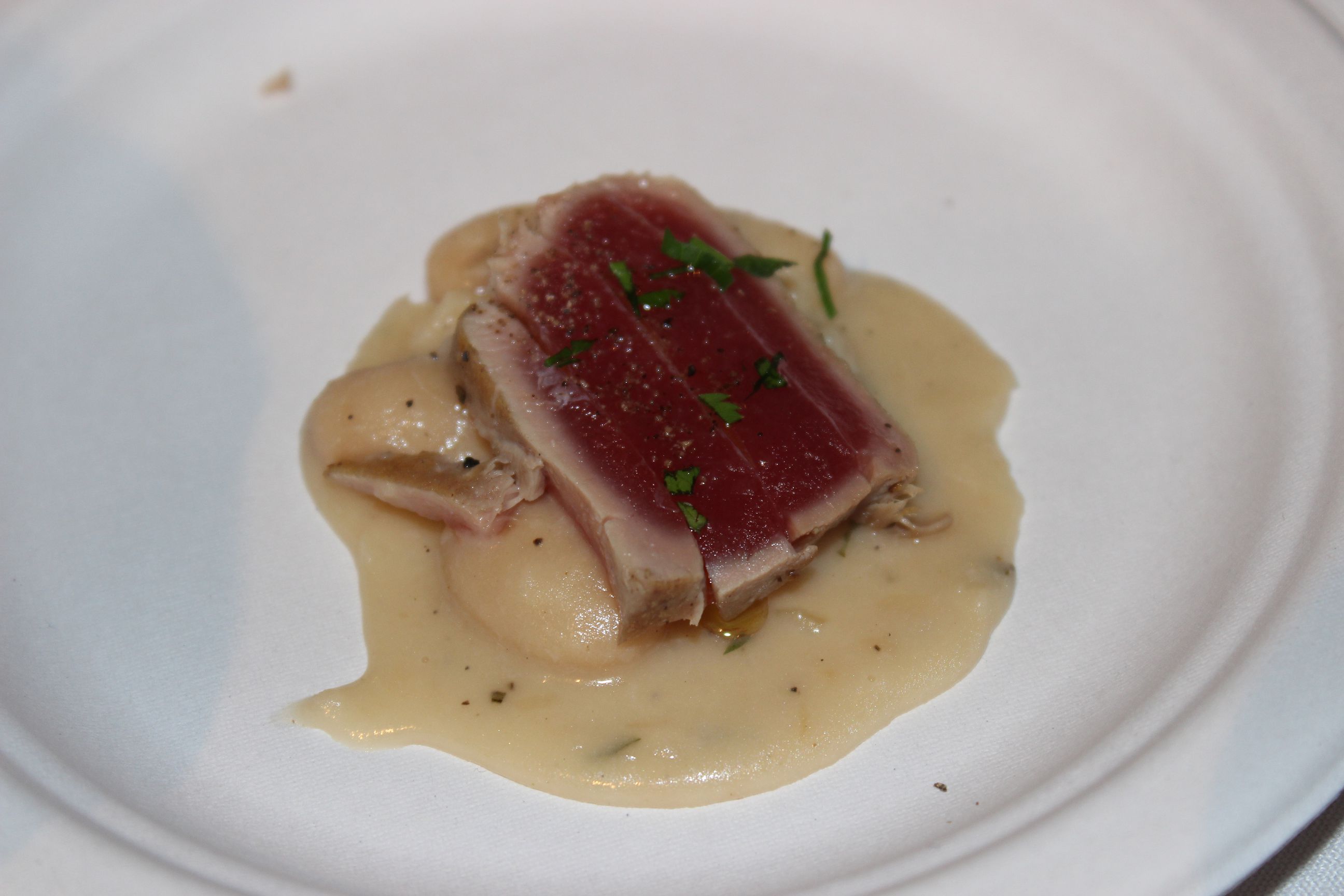 L'Apicio: "Confit Pancetta"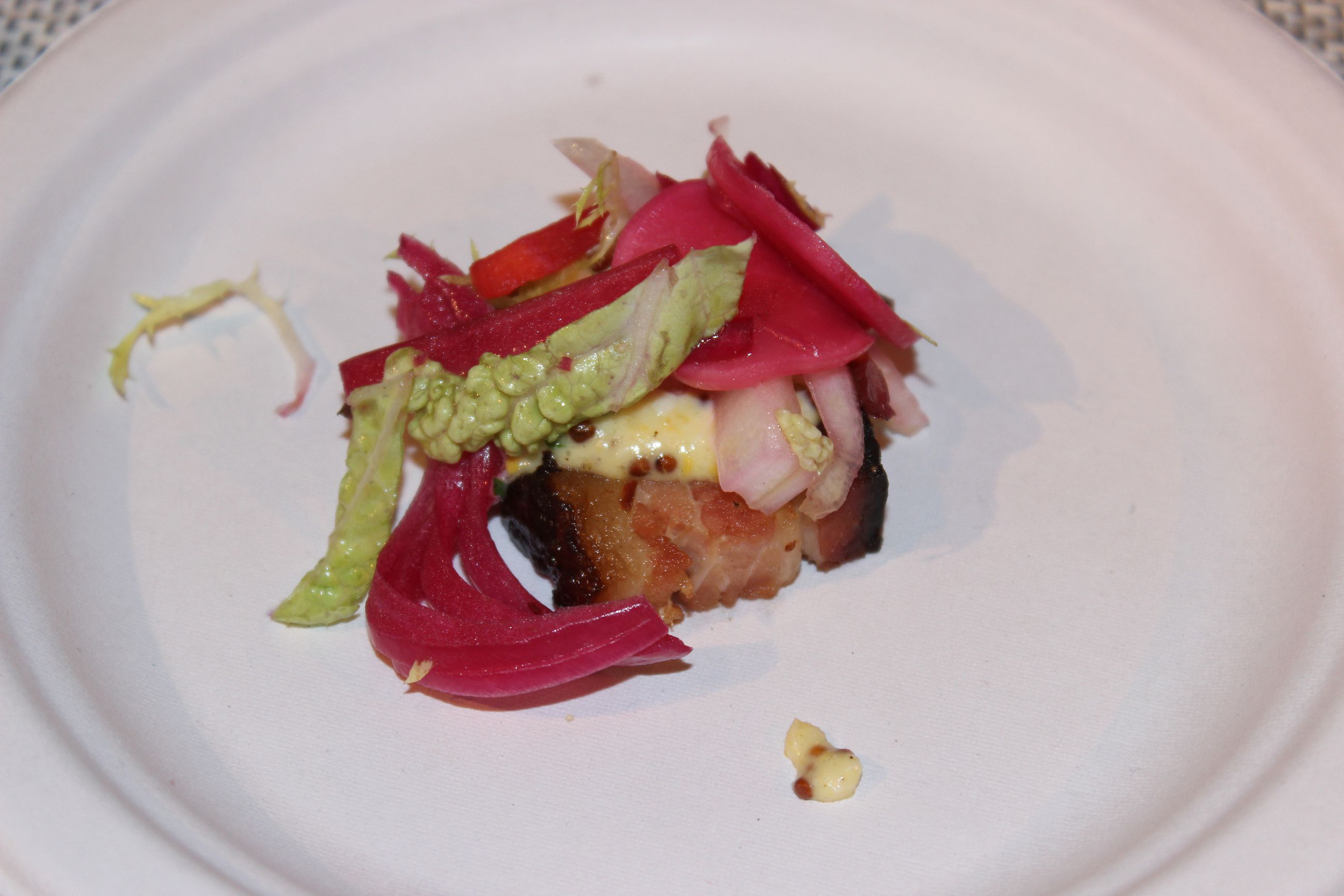 Prohibition Bakery: "Pretzels & Beer" & "Old Fashioned"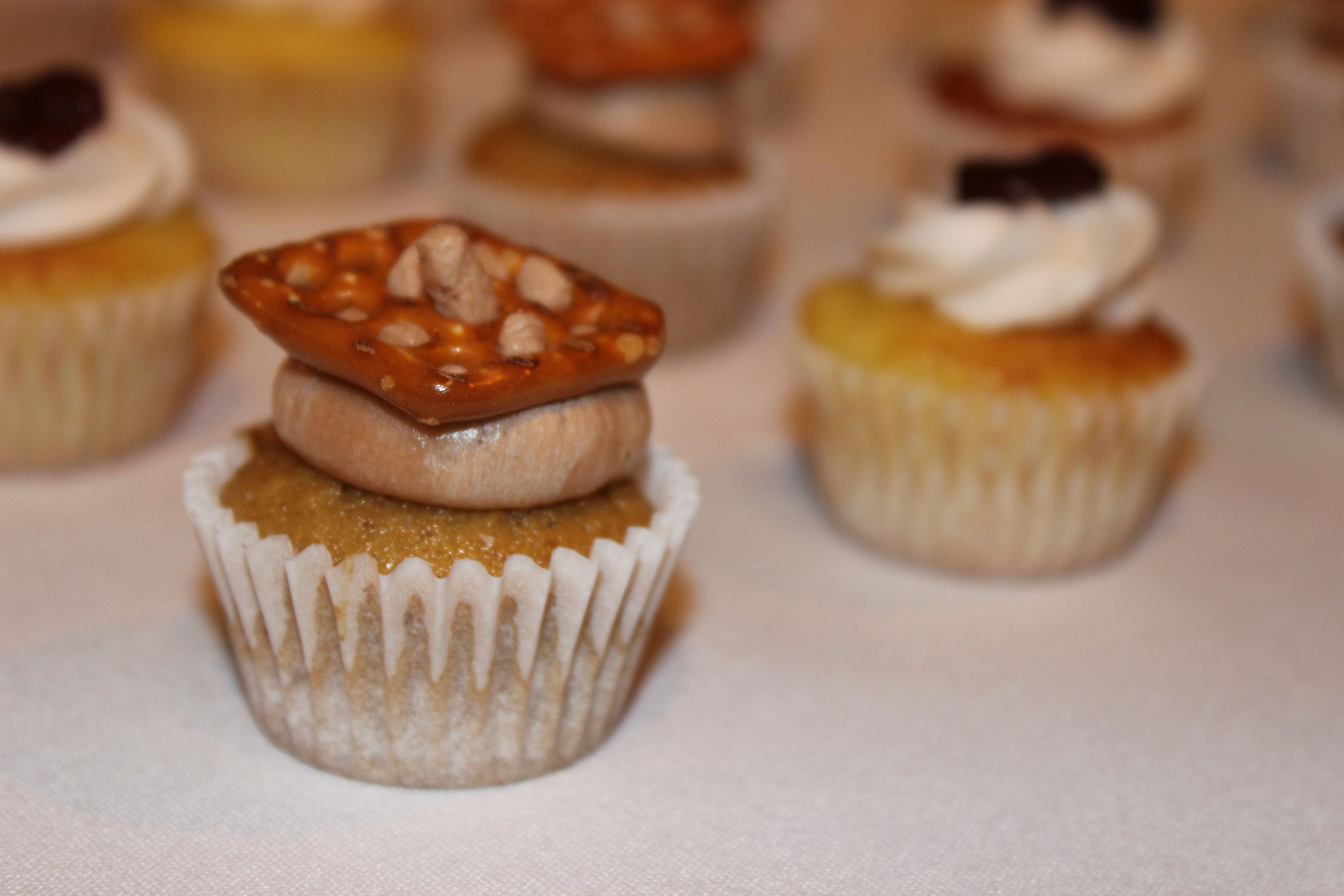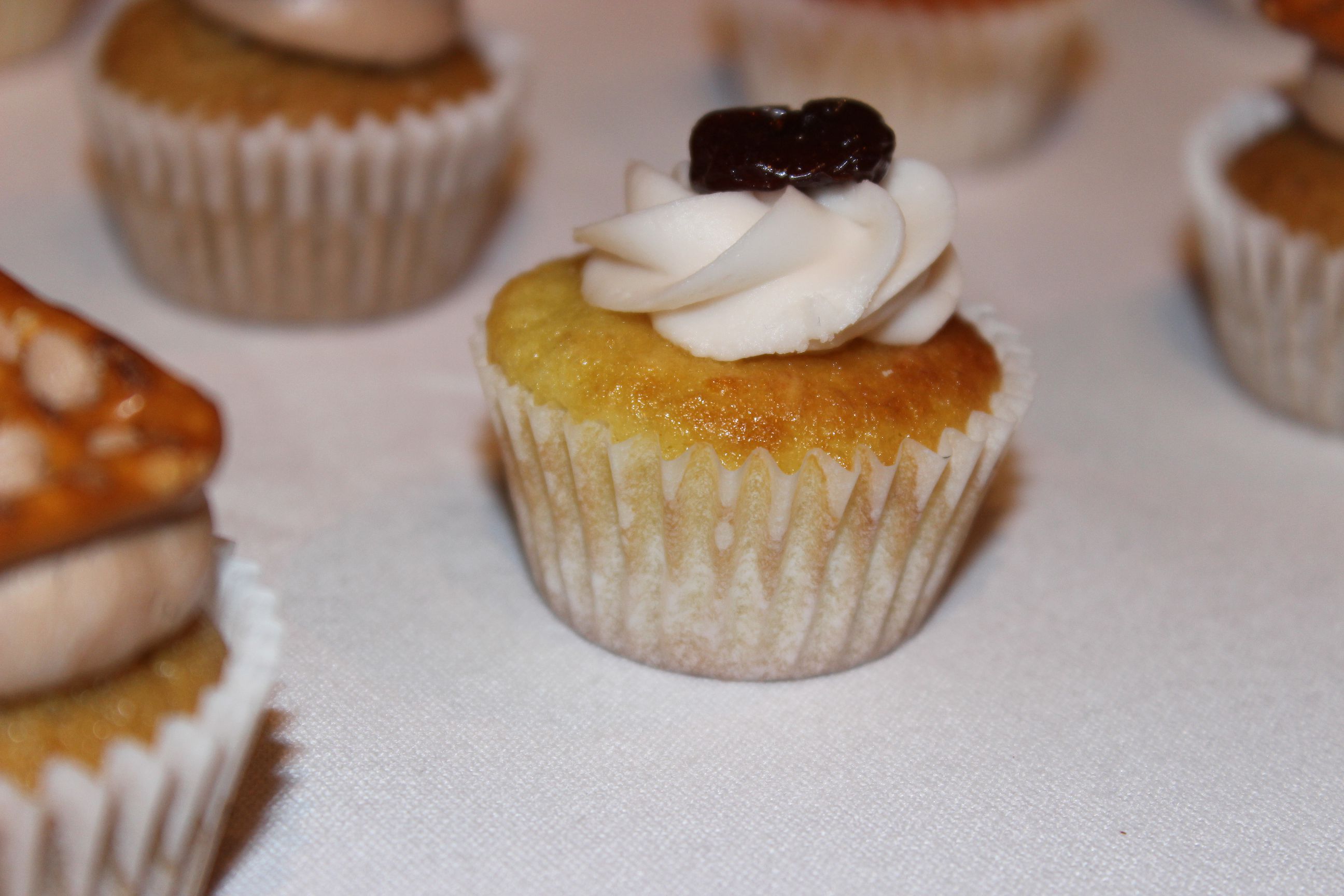 Pala: "Artisanal Pizza"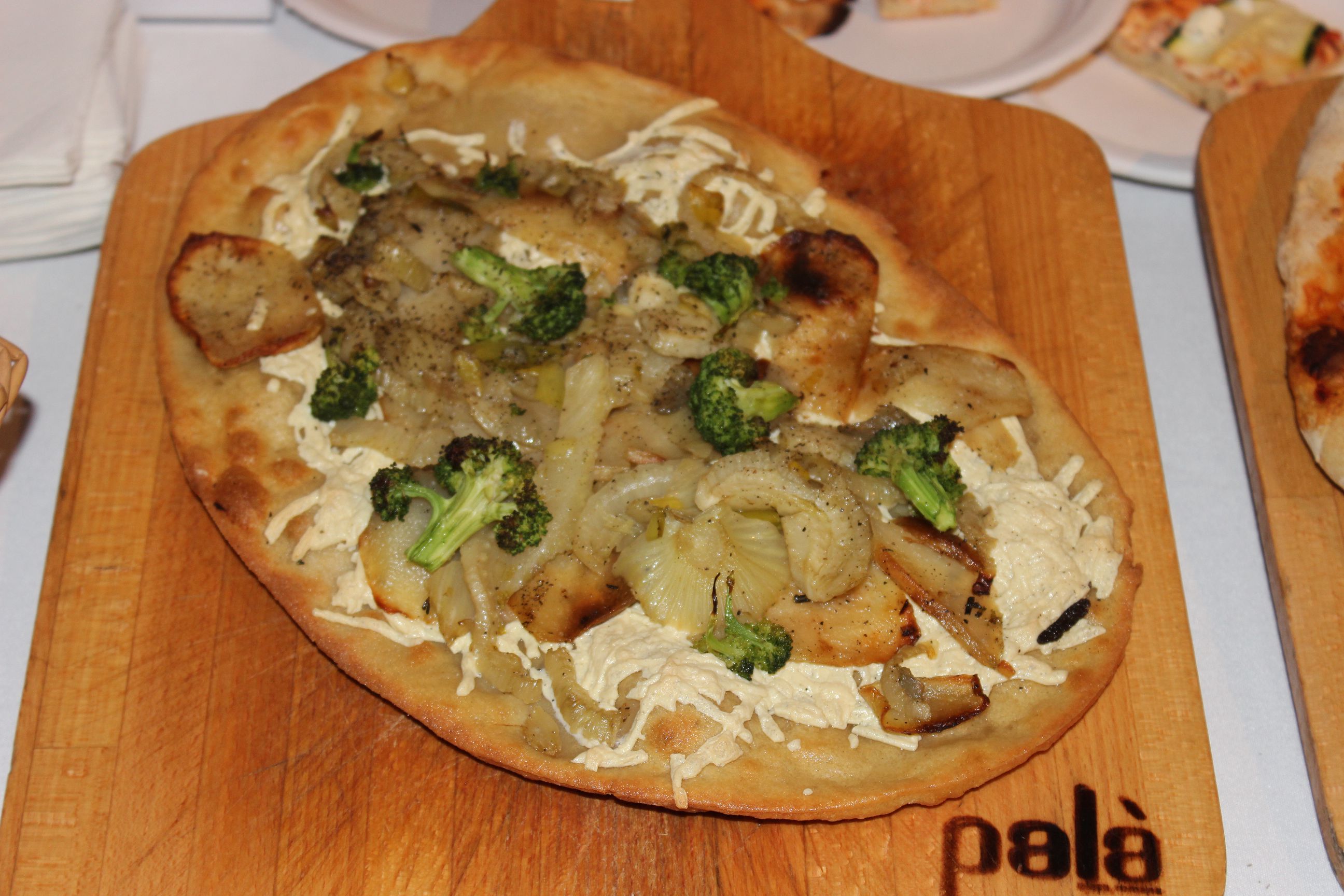 Related Articles
Share
About Author
(1) Reader Comment