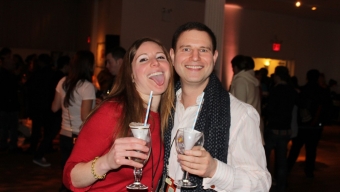 There are only a handful of venues with the capacity to house several thousand food-seekers for a tasting event of the magnitude of The Village Voice's annual 'Choice Eats' extravaganza. Back for the eighth time, more than fifty restaurants carefully selected by the legendary New York media institution crowded Chelsea's Metropolitan Pavilion on Friday night, joined by a cavalcade of craft beers, wines and spirits. The sheer spectacle of it all can be downright daunting- especially for first-timers- given the sea of hungry eaters and the vast array of restaurants doling out samples inside. But the event is a rare opportunity to sample some great fare from undiscovered neighborhood gems as well as places that are both famous and familiar and to meet some of the talented folks that masterfully put each dish together.
With our commemorative tasting glasses in hand, we arrived at 6:30pm and 'Choice Eats' was already very much underway with a large portion of VIP guests happily enjoying the festivities. Undoubtedly, Fridays in springtime can be a challenge for some eaters- especially prior to Easter- but that simply made some of the meatless options more enjoyable around the room. Exceptional dishes like Commerce's chilled "Winter Vegetable Fricasse," Brucie's stratcciatella "Crostini," and Juliette's bulbous "Spicy Florida Rock Shrimp Slider" served to satiate some of the evening's more fickle eaters, while perpetual staple Luke's Lobsters' unparalleled "Maine Shrimp Roll" garnered some of the night's longest lines as per usual.
Though Manhattan is most often the most widely represented of the boroughs at 'Choice Eats,' stars like Fort Greene's No. 7 ("Broccoli Tacos"), Carroll Gardens' Wilma Jean ("Fried Bologna Sandwich"), Sunnyside's Venturo Osteria & Wine Bar ("Black and Green Lasagna") and Astoria's Queens Comfort ("Steak Au Poivre Mac & Cheese") each represented their neighborhoods admirably with some truly eclectic dishes. Strategically, most of the beer and wine purveyors were left along the outside of the fracas meaning guests knew exactly where to head once their glasses were emptied. Filling up on tasty pours of Sixpoint's "Abigale," Abita's refreshing "Strawberry Harvest Lager" and crisp pours of New England cider courtesy of Down East Cider allowed the evening of gluttony to continue without a hitch, as restaurants like The NoMad, Huertas and Rubirosa each vied for our attention with their memorable samples.
Briefly, we made a trip to the venue's second floor space where 'Choice Sweets' would showcase different dessert offerings from Robicelli's Bakery, Butter & Scotch, Carlo's Bakery and Sugar Couture- but for us, savory was the word of the day. Back downstairs we went, chatting with some likeminded guests about our favorite dishes of the night- namely the "Pizza Balls with Tomato Sauce" from The Meatball Shop, a delightfully "Sour Braised Beef Short Rib" from Delaware and Hudson and a brilliantly spicy "Laing" from Woodside's Papa's Kitchen- a smattering of taro leaves kicked up a with fiery chili that pleasantly popped up on the back end of each bite. But that's part of the annual event's charm- discovering new places in and around New York City that might not receive as much fanfare from your local food expert. And that's what makes 'Choice Eats' the year's most grand food tasting affair, trademarked by a slew of restaurants and wave after wave of excitable guests- all of which always manages to culminate in some delicious fun.
- Jane Van Arsdale
Photos from Village Voice 'Choice Eats 2015′

Brucie: "Crostini"

Egg: "Country Ham 'Nduja Toasts"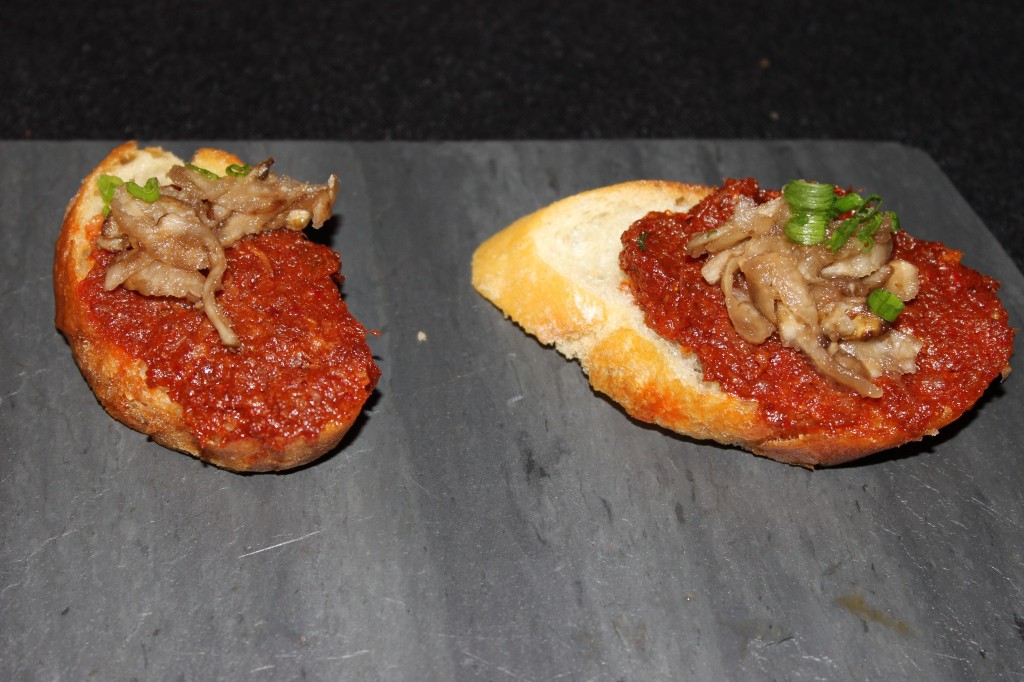 John Brown Smokehouse: "Pecan Smoked Pastrami Reuben Sliders"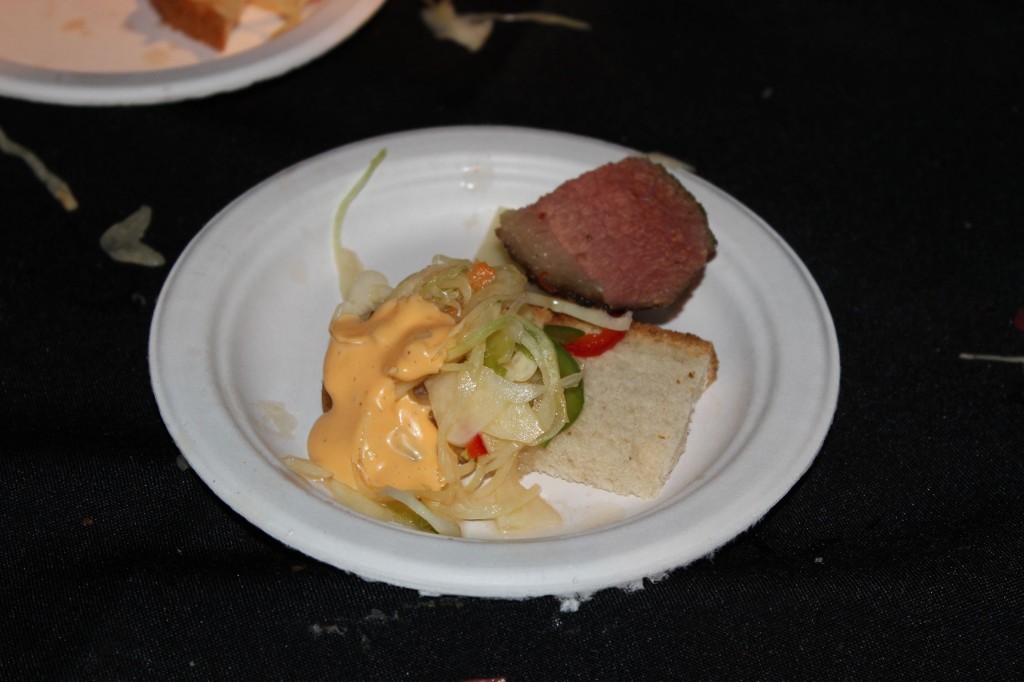 Untamed Sandwiches: "The Hot Goldie Sandwich"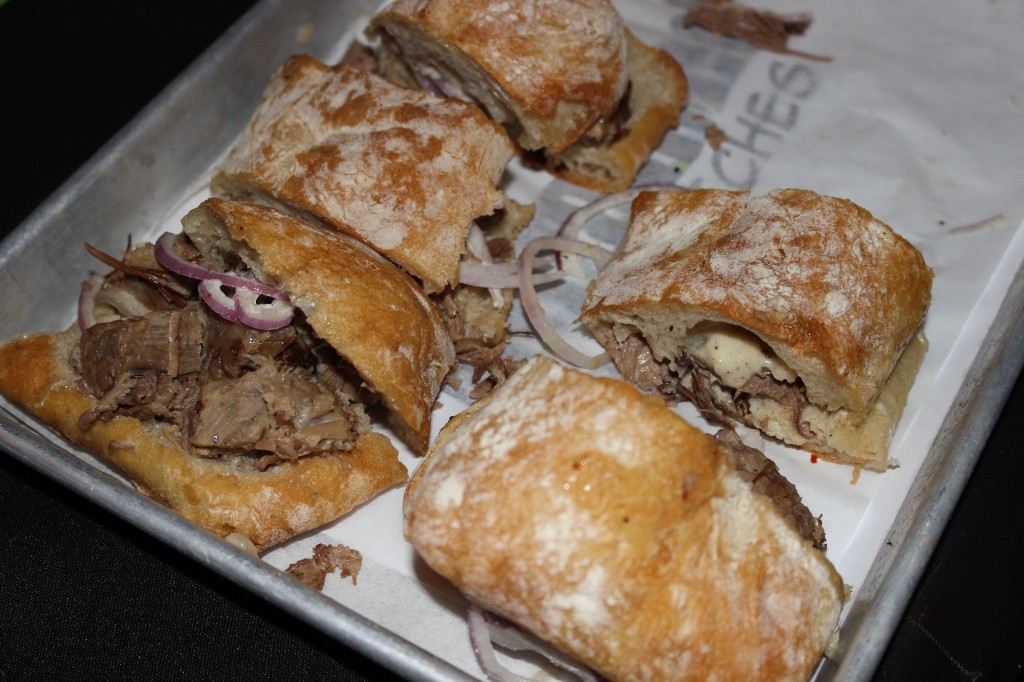 Huertas: "Tortilla de Garbanzos y Morcilla"
Delaware and Hudson: "Sour Braised Beef Short Rib with Caramelized Onion Puree"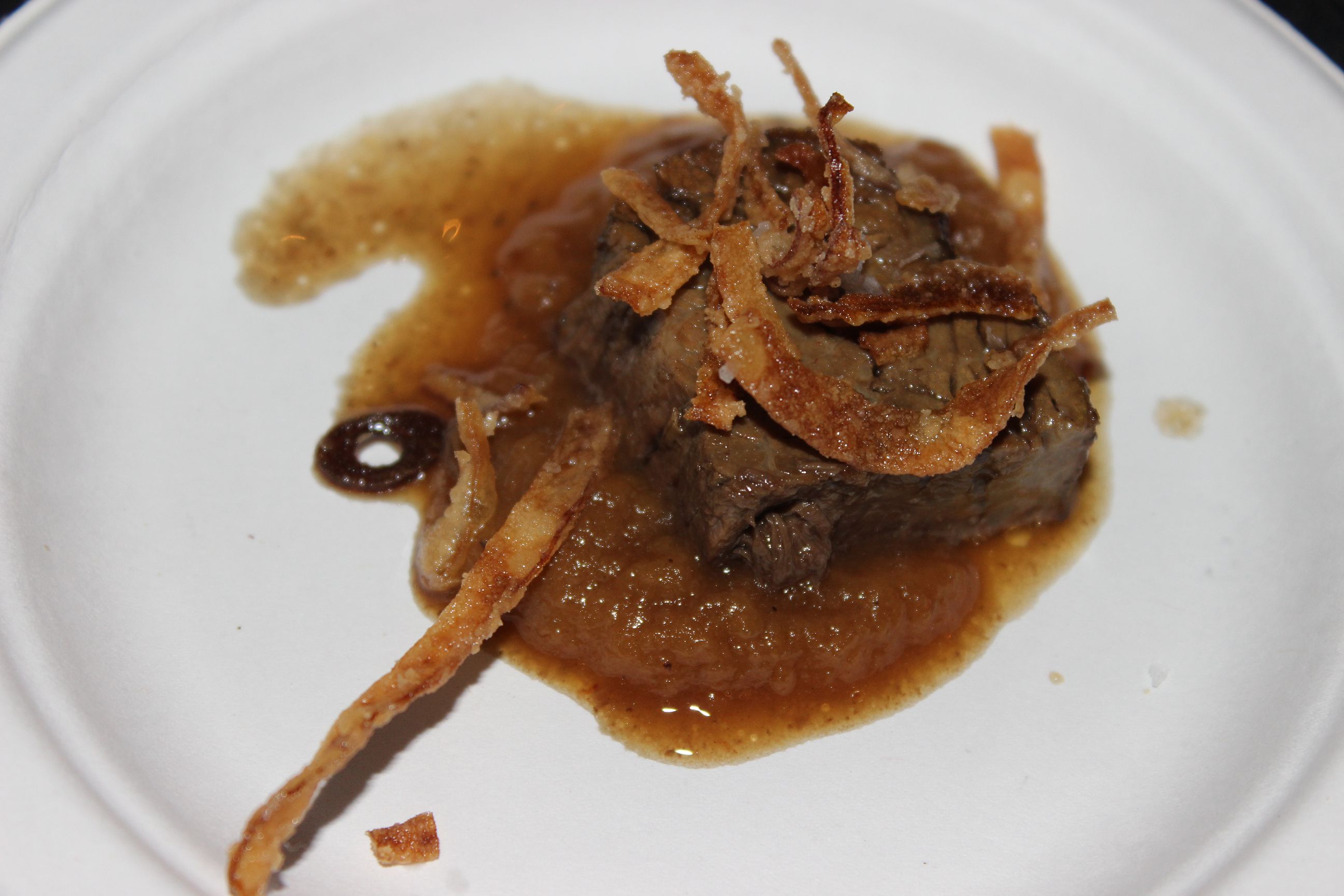 Commerce: "Winter Vegetable Fricasse"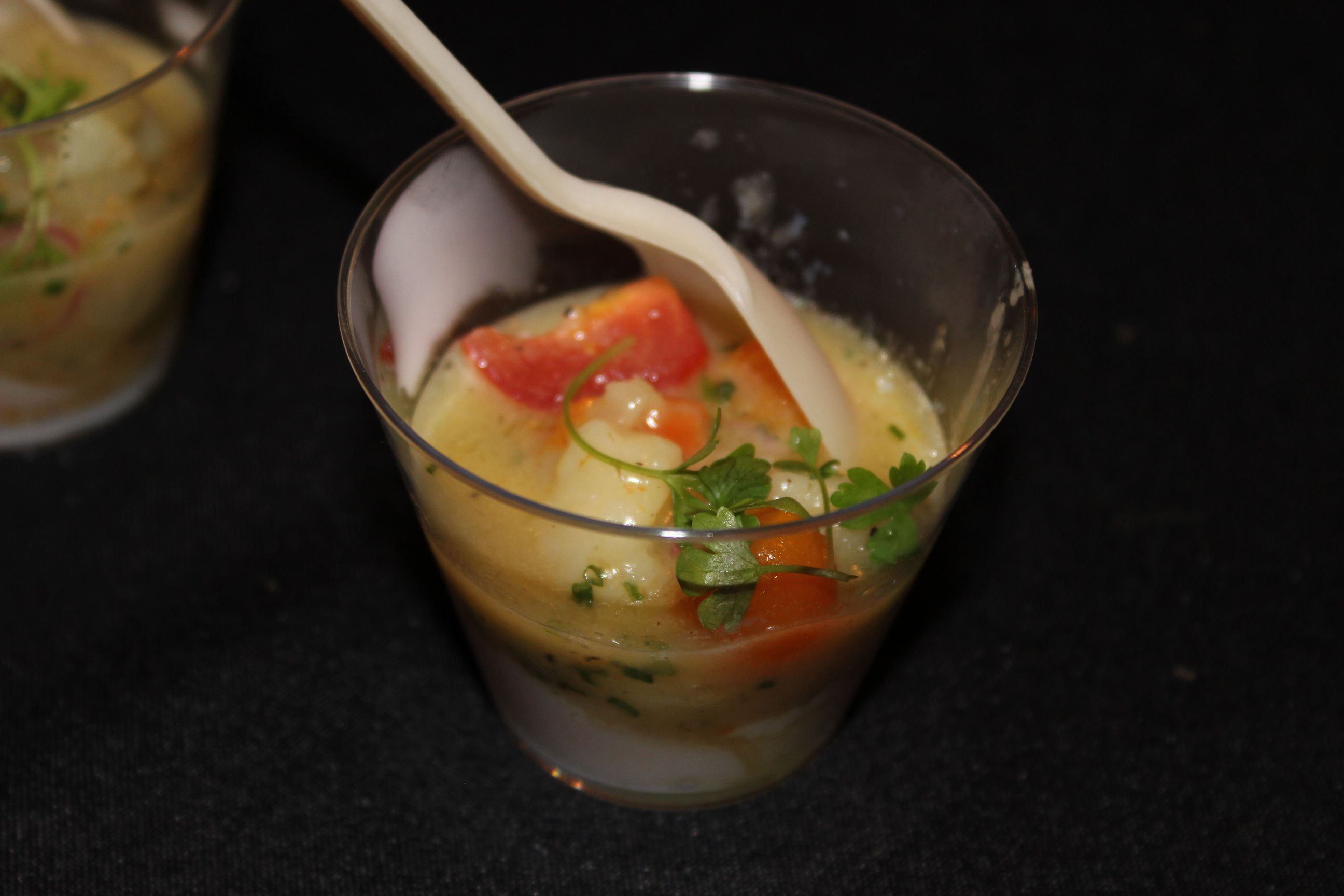 Tabata Noodle Restaurant: "Garlic Noodle"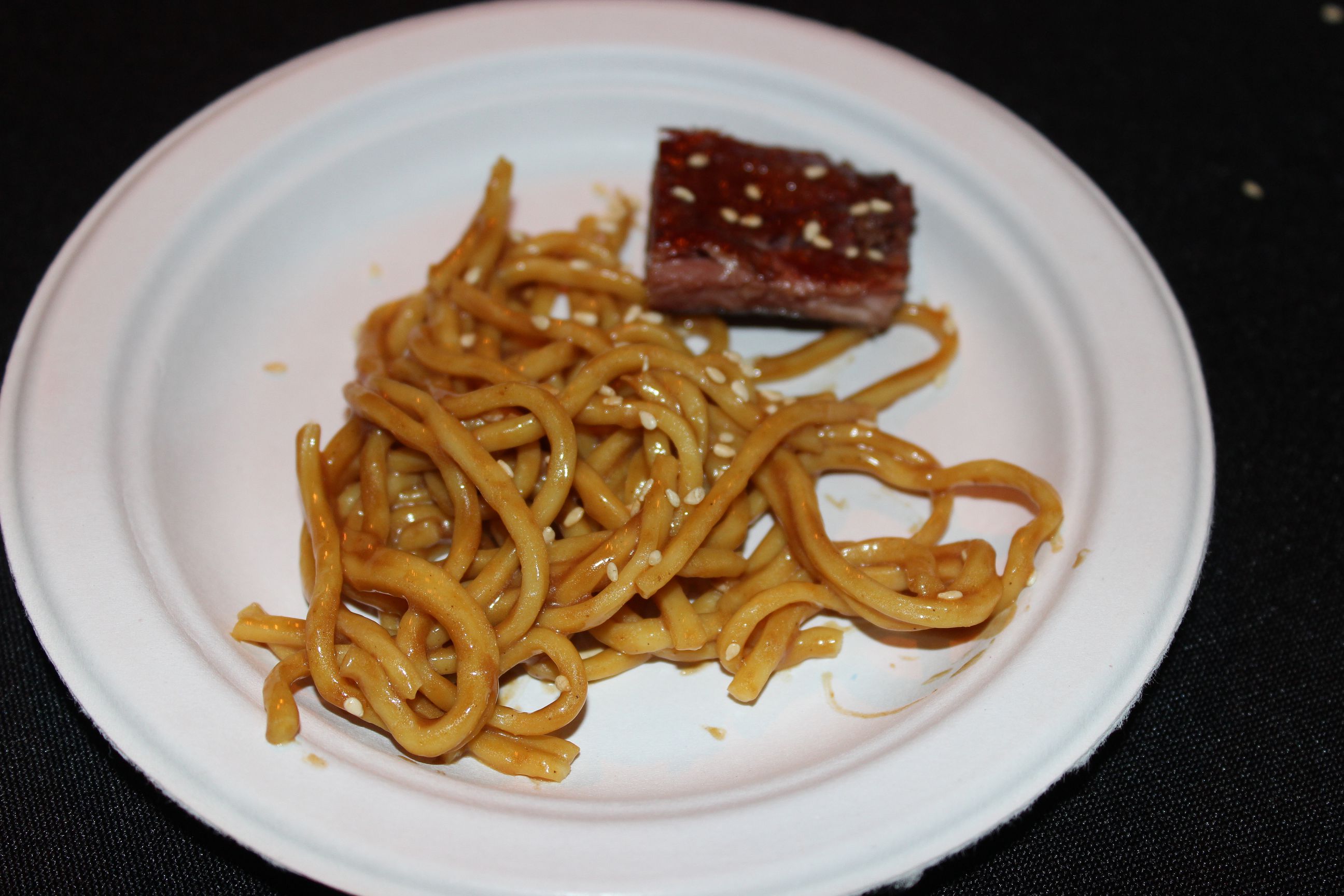 Juliette: Â "Spicy Florida Rock Shrimp Slider"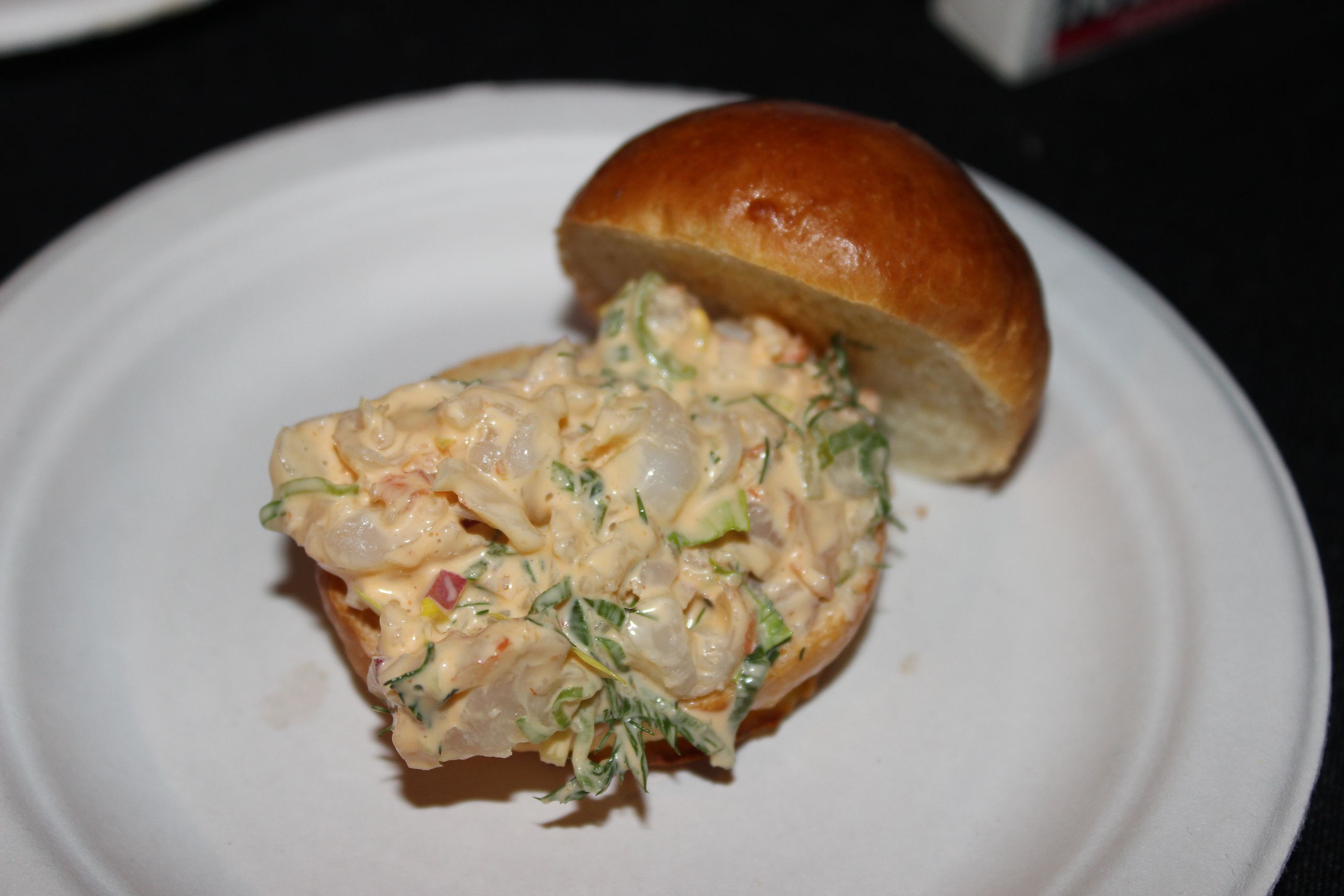 Fort Defiance: "Deviled Eggs"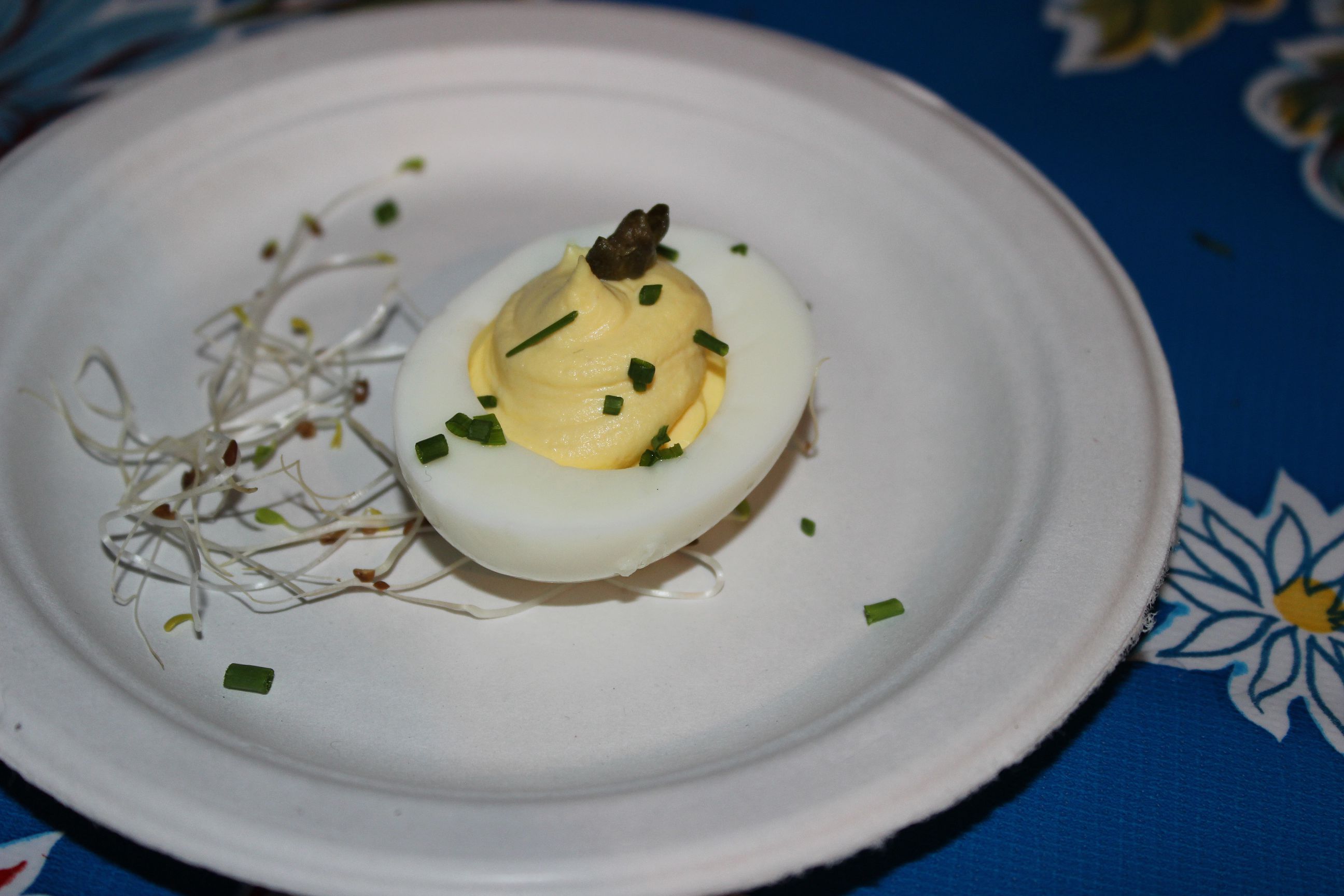 Xe May Sandwich Shop: "Vermicelli Salad"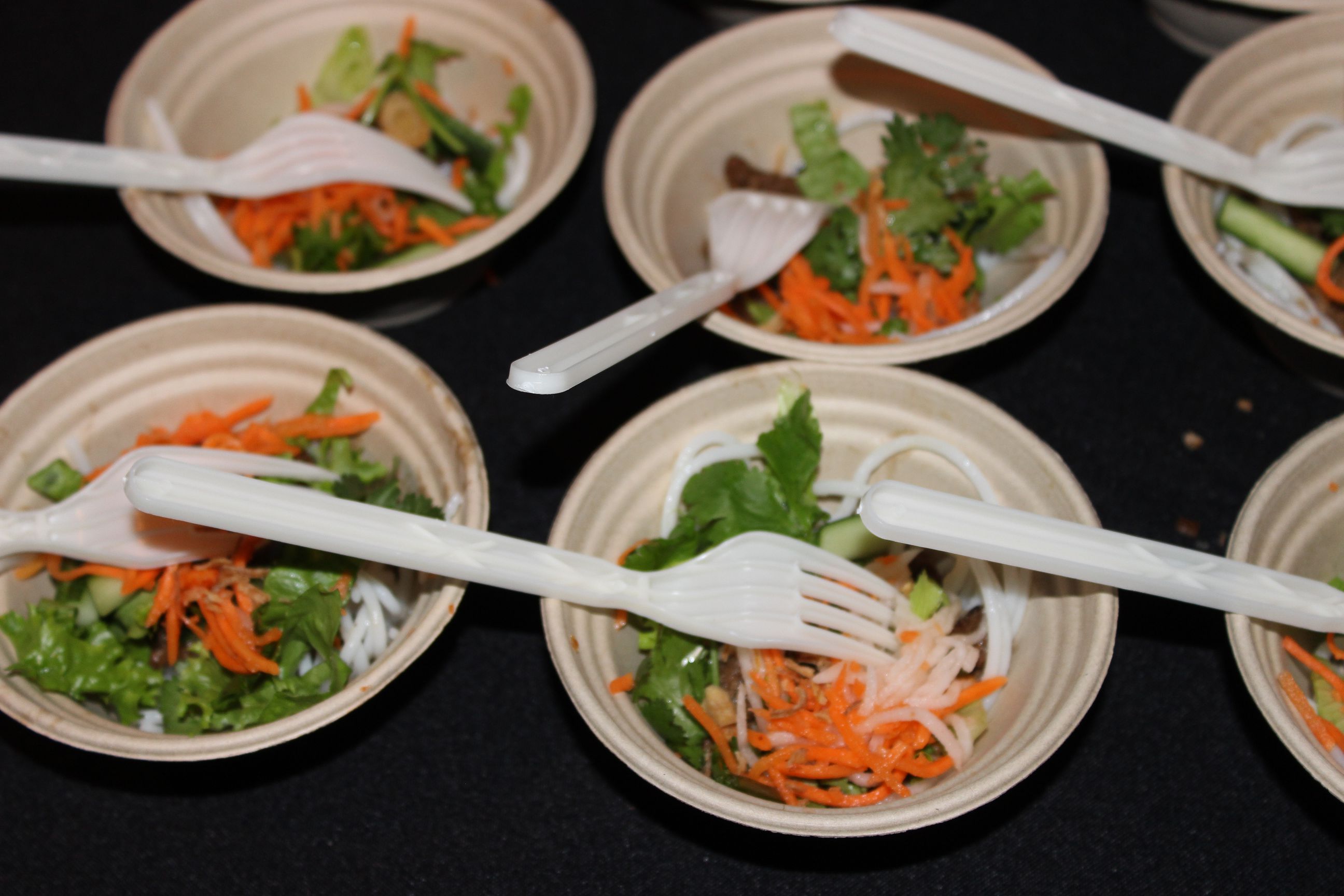 Edi & The Wolf: "Chicken Schnitzel"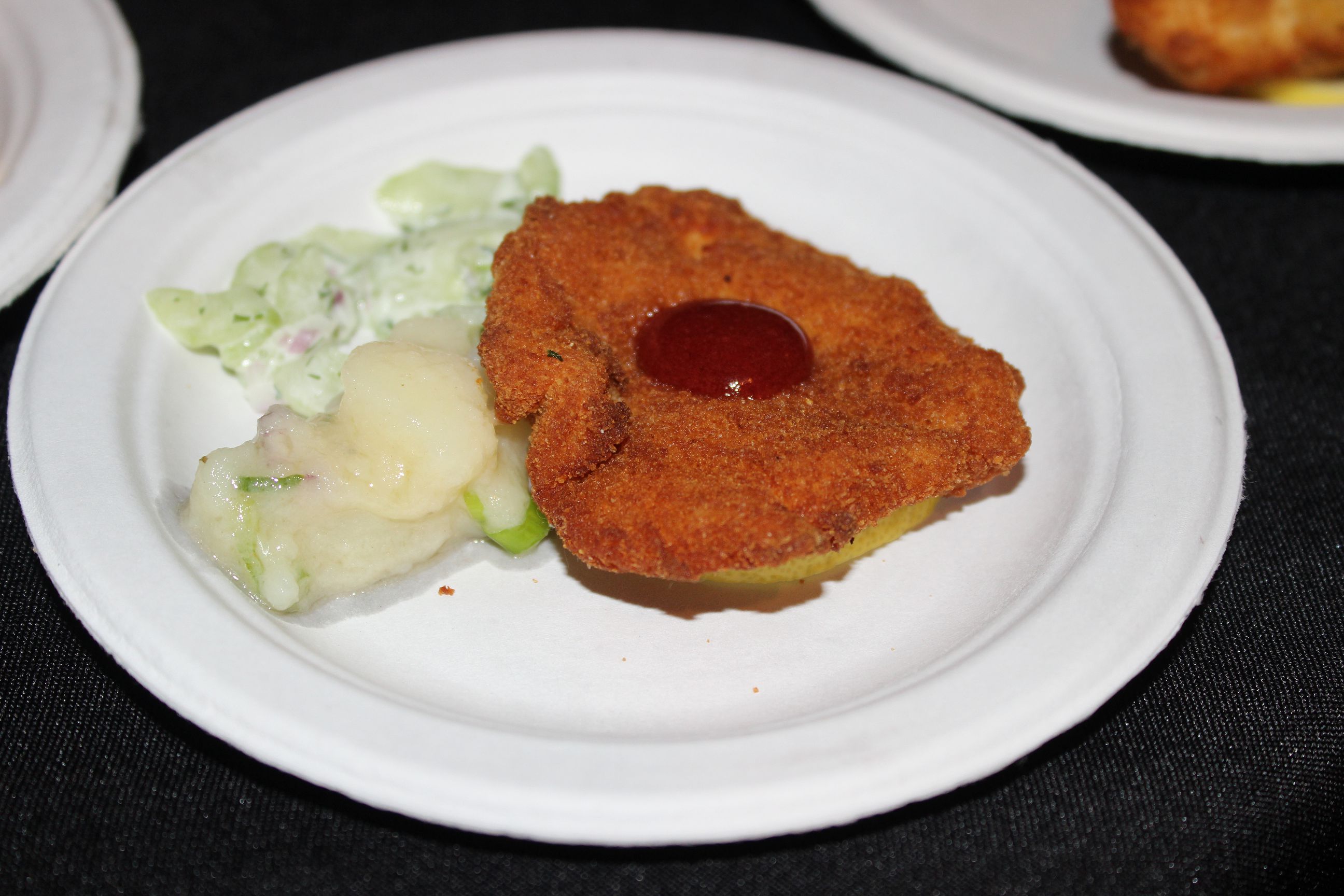 Coppelia:Â "Torrejas de Oliva"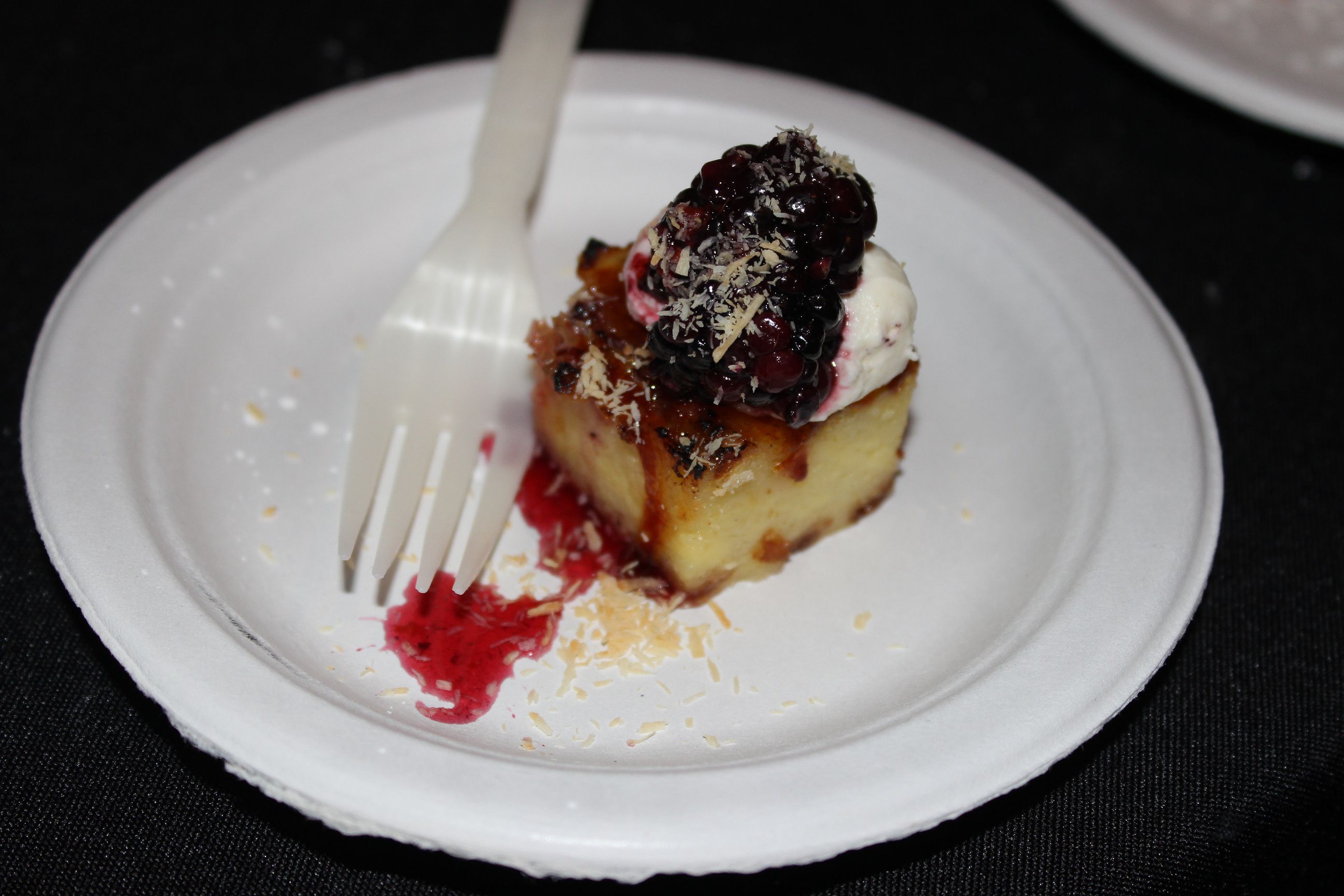 Veselka Restaurant: "A Mini Ukrainian Combo Plate"

Red Hook Lobster Pound: "Downeast Bisque"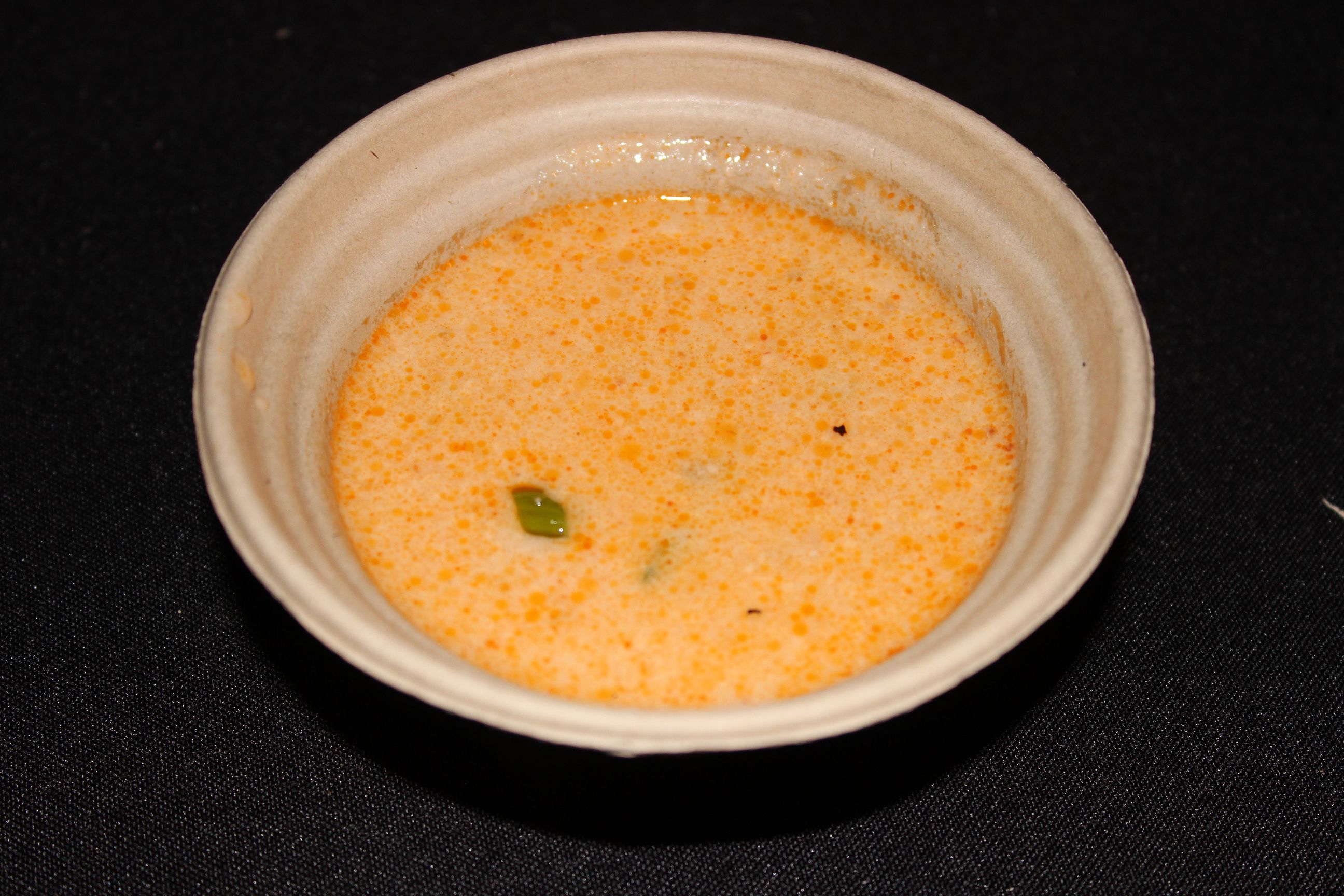 2 Duck Goose: "Pineapple Bun Sliders"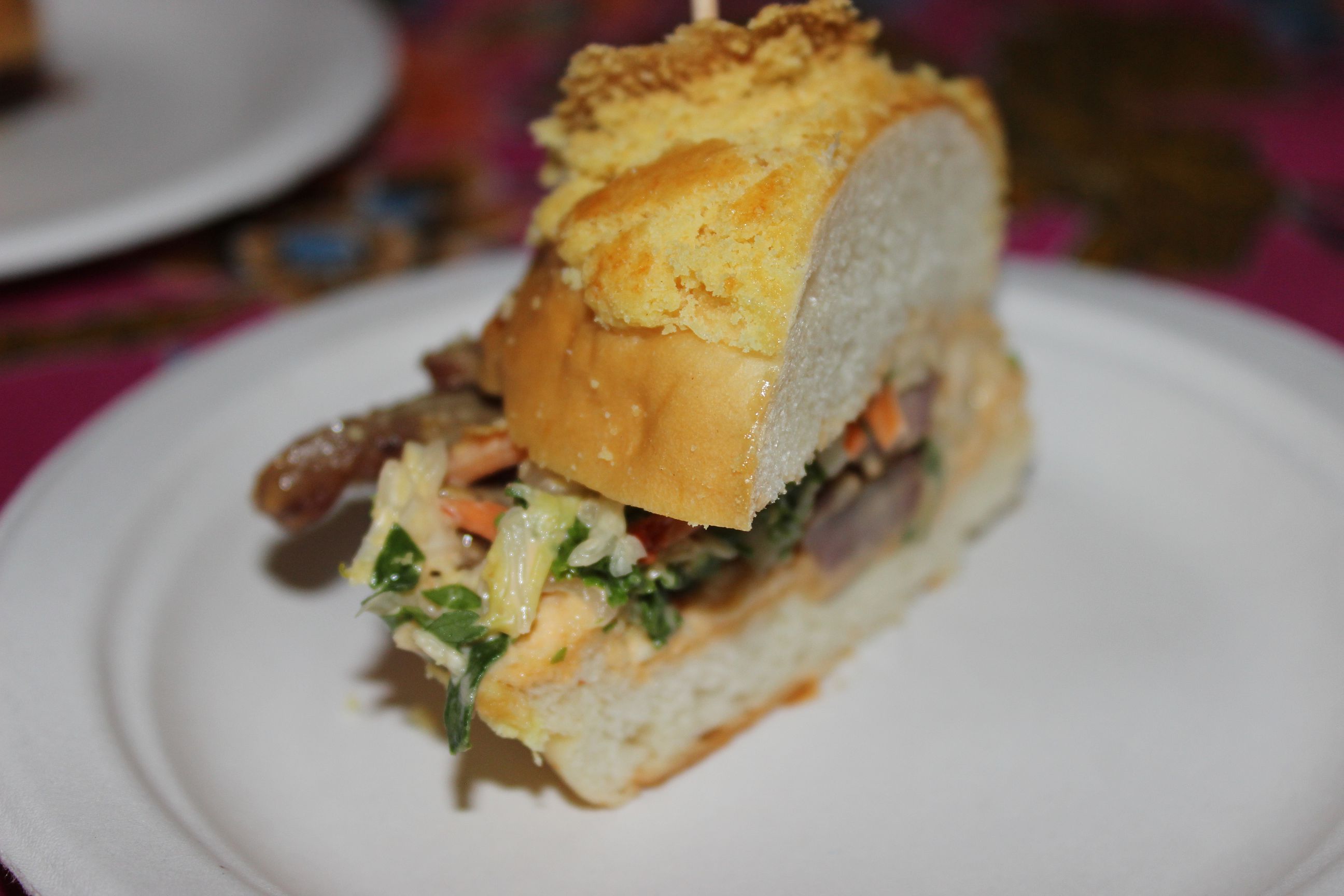 Rubirosa Ristorante & Pizzeria: "Osso Buco Tortelloni"
Baz Bagel & Restaurant: "Latkes Dill-luxe"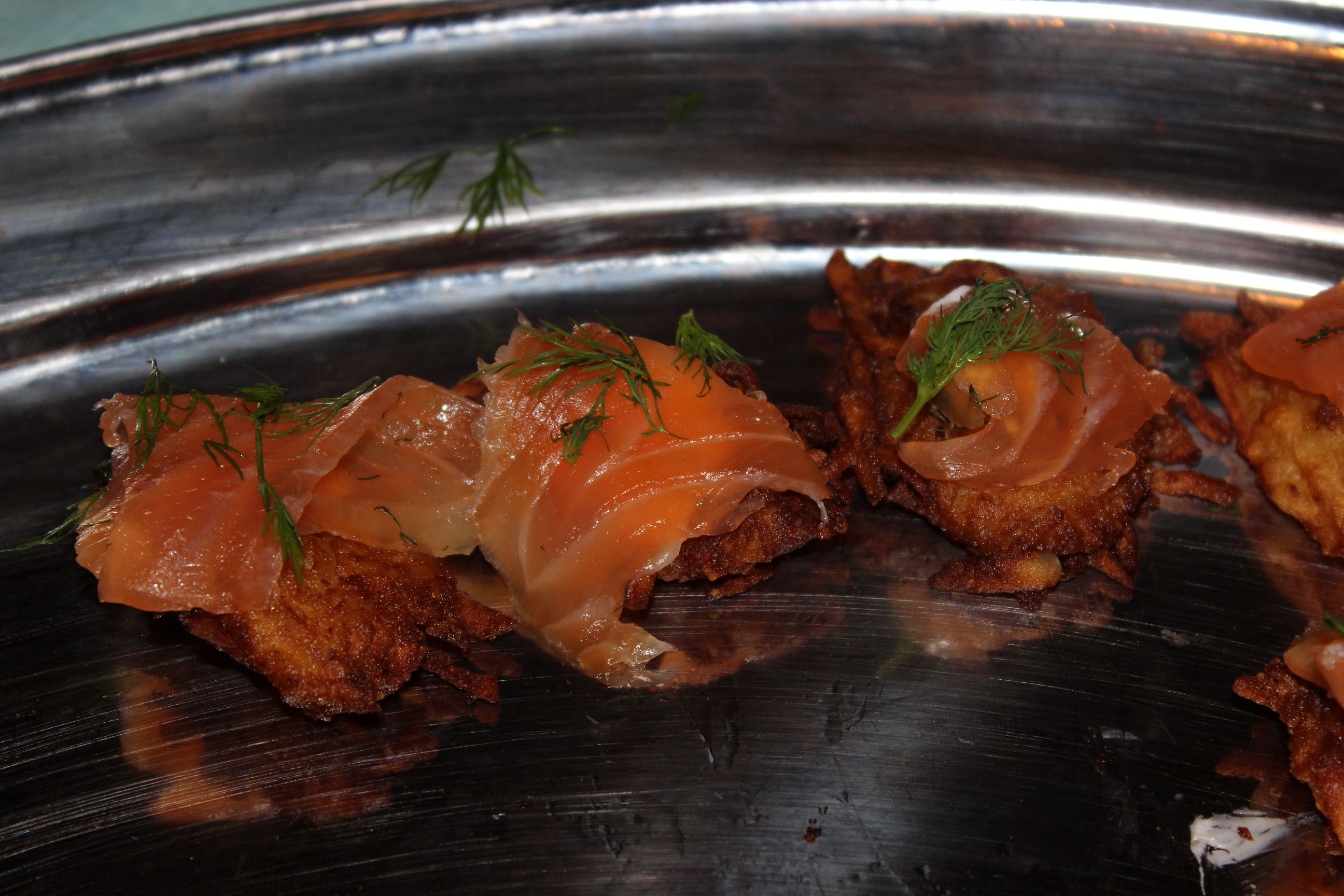 The East Pole: "Braised Heritage Goat Sandwich"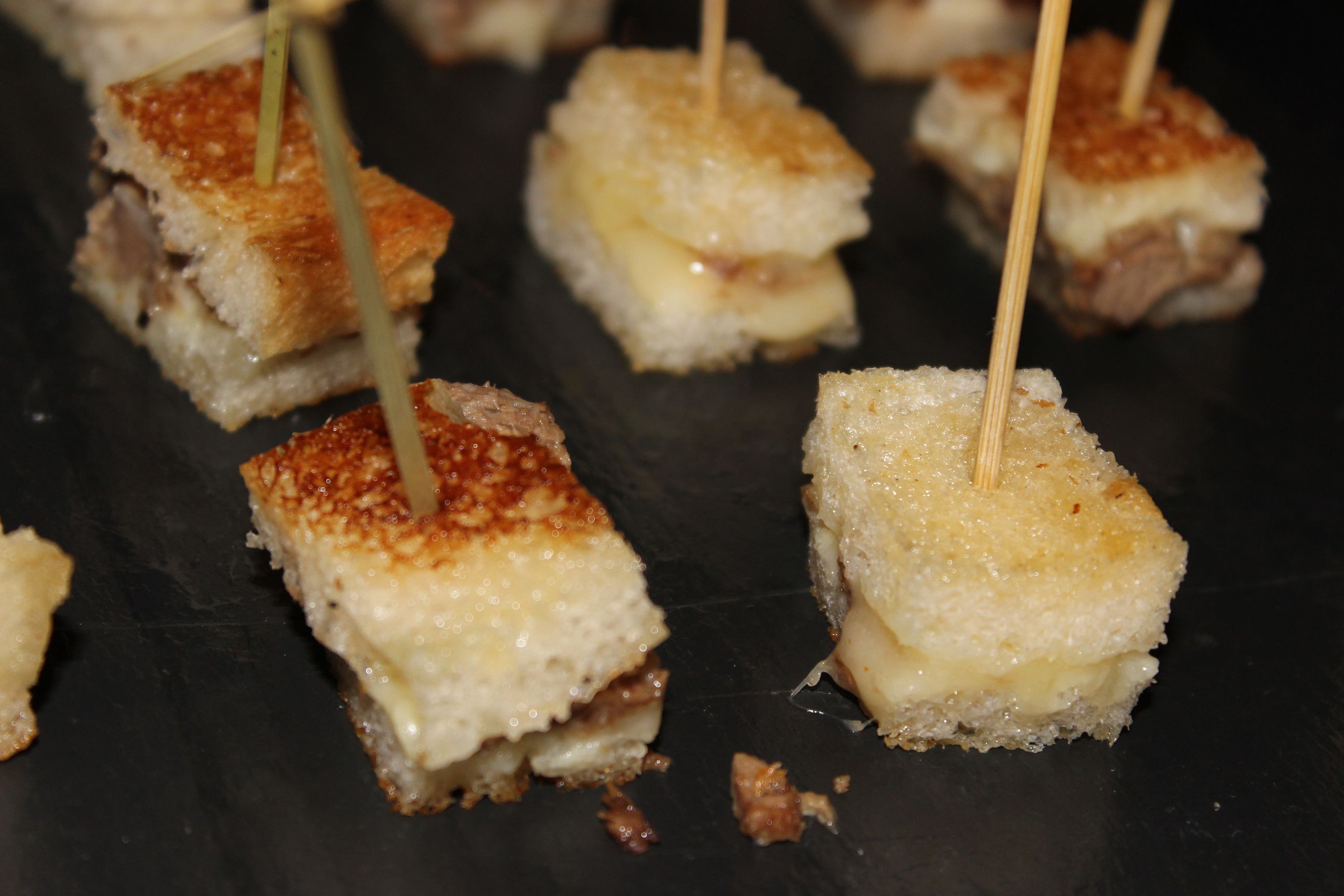 Luke's Lobster: "Maine Shrimp Rolls"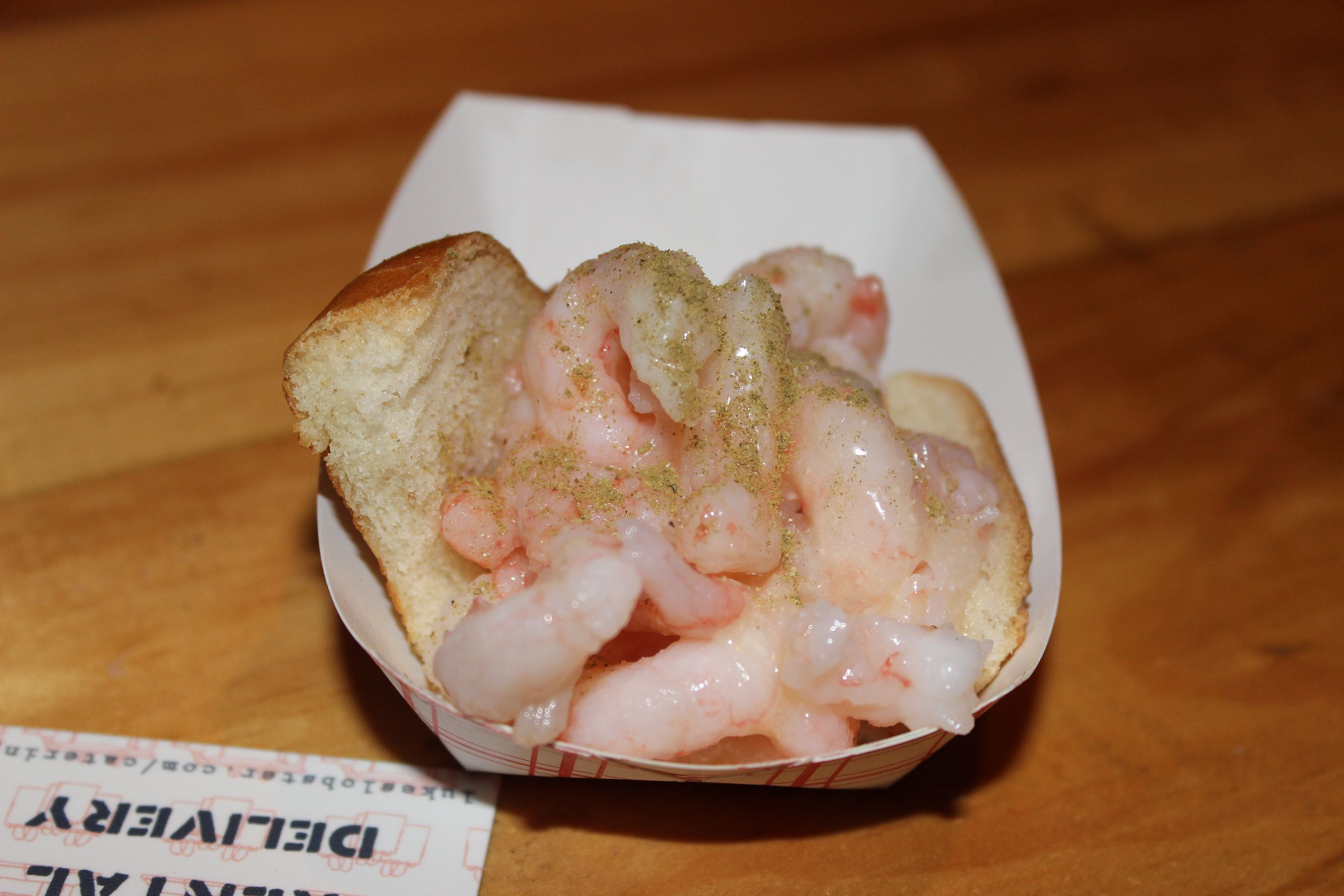 Bustan: "Lamb Shawarma"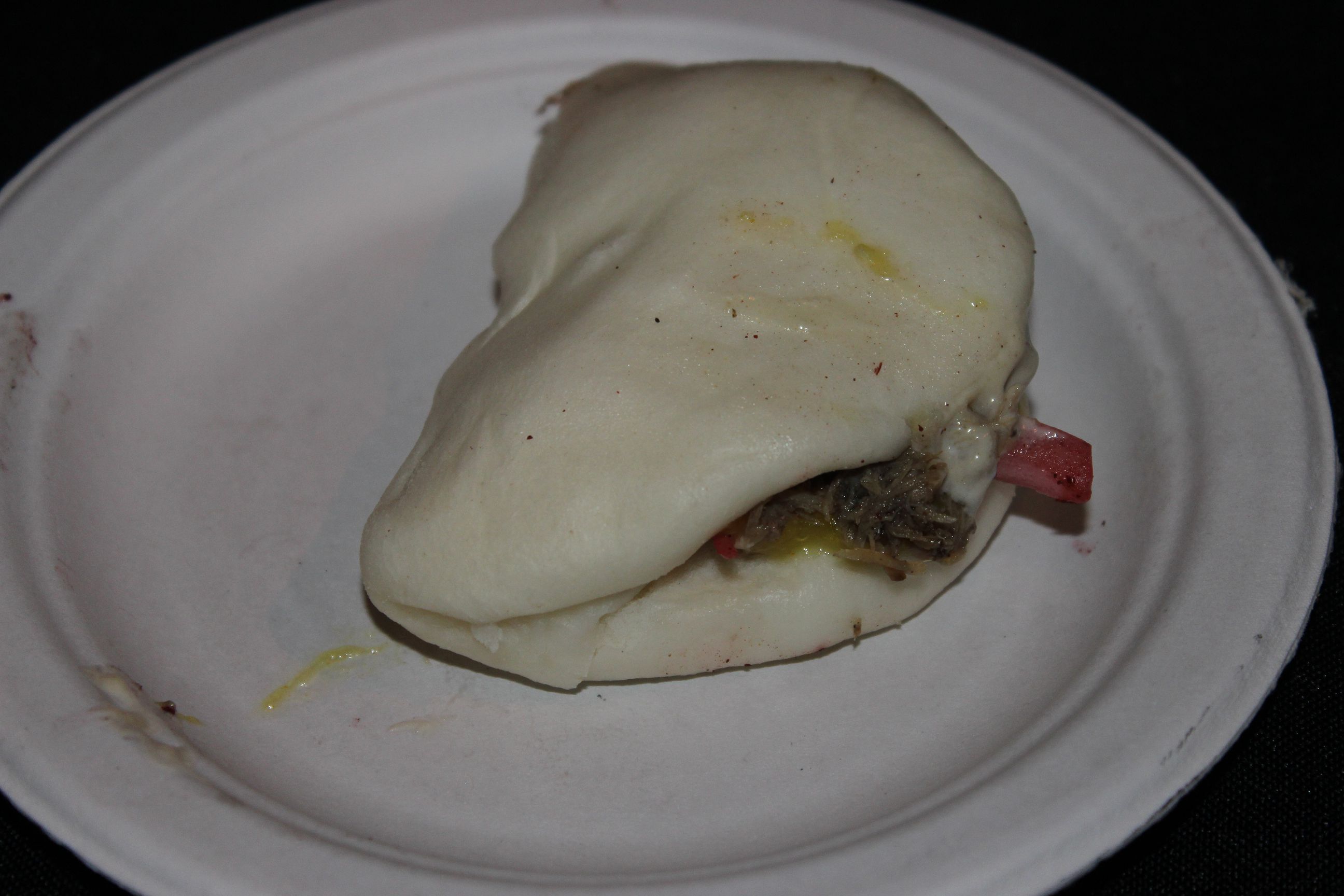 Genuine: "Ahi Tartare Tostadas"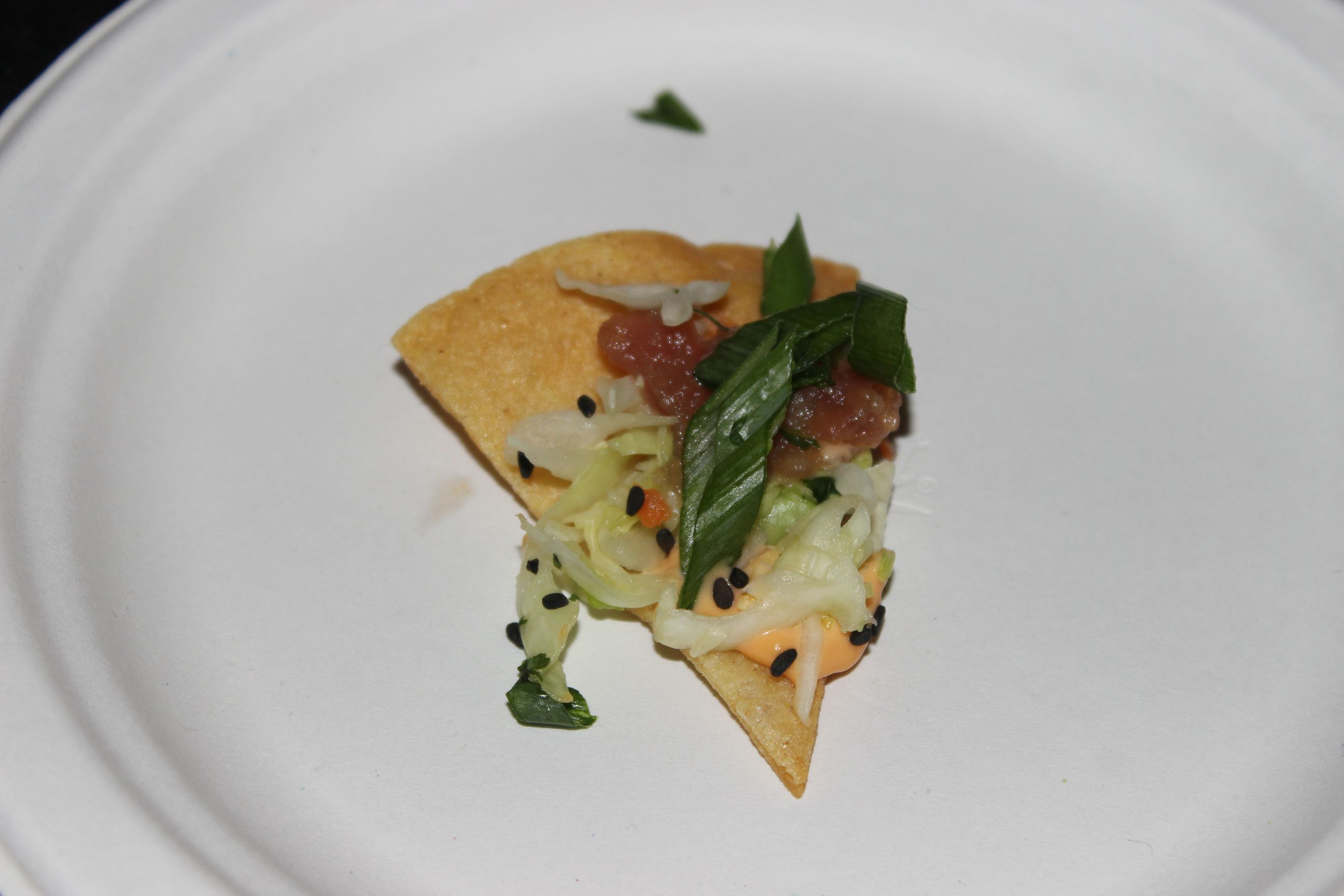 Papa's Kitchen: "Laing"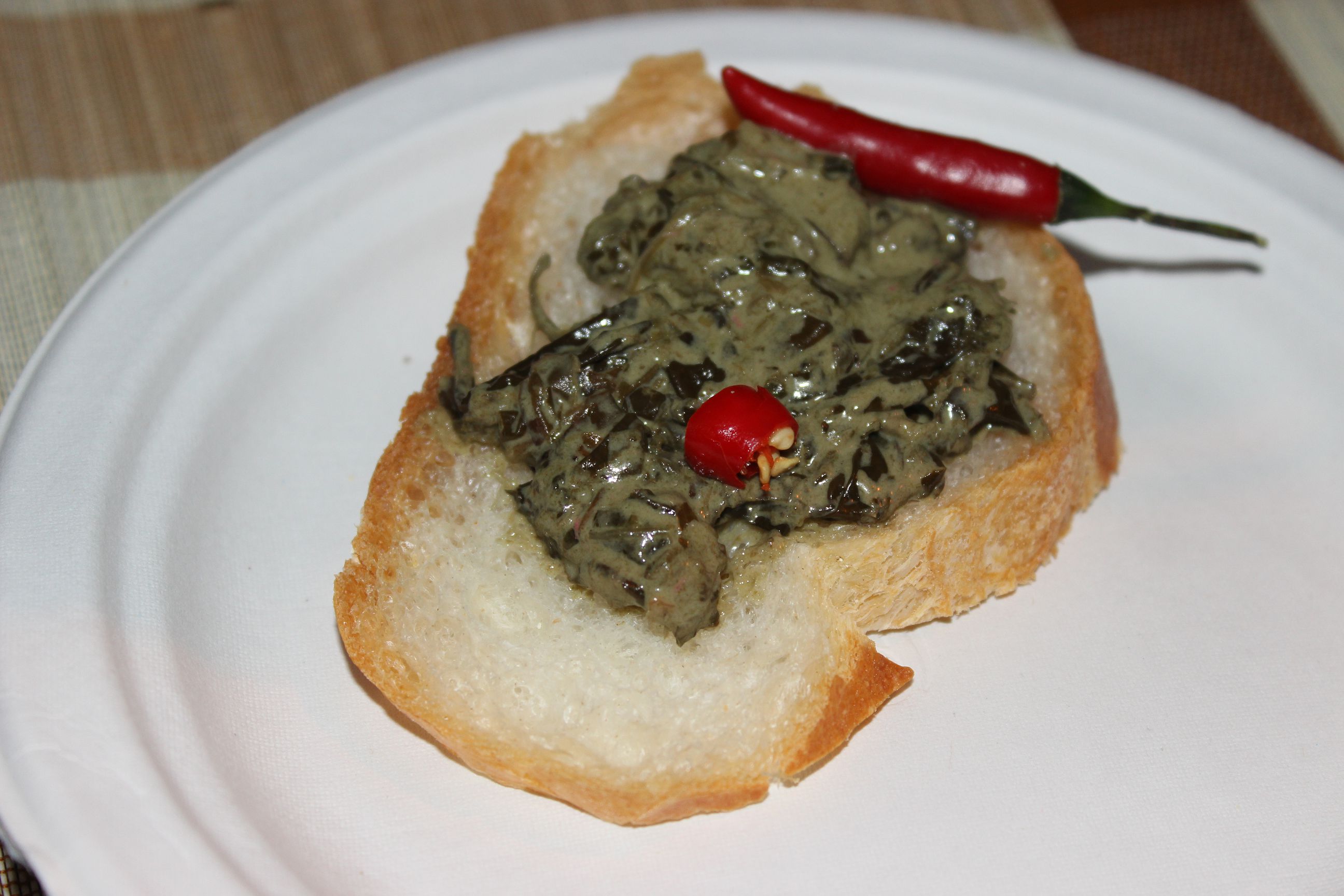 Awadh: "Murgh Korma" & "Biryani"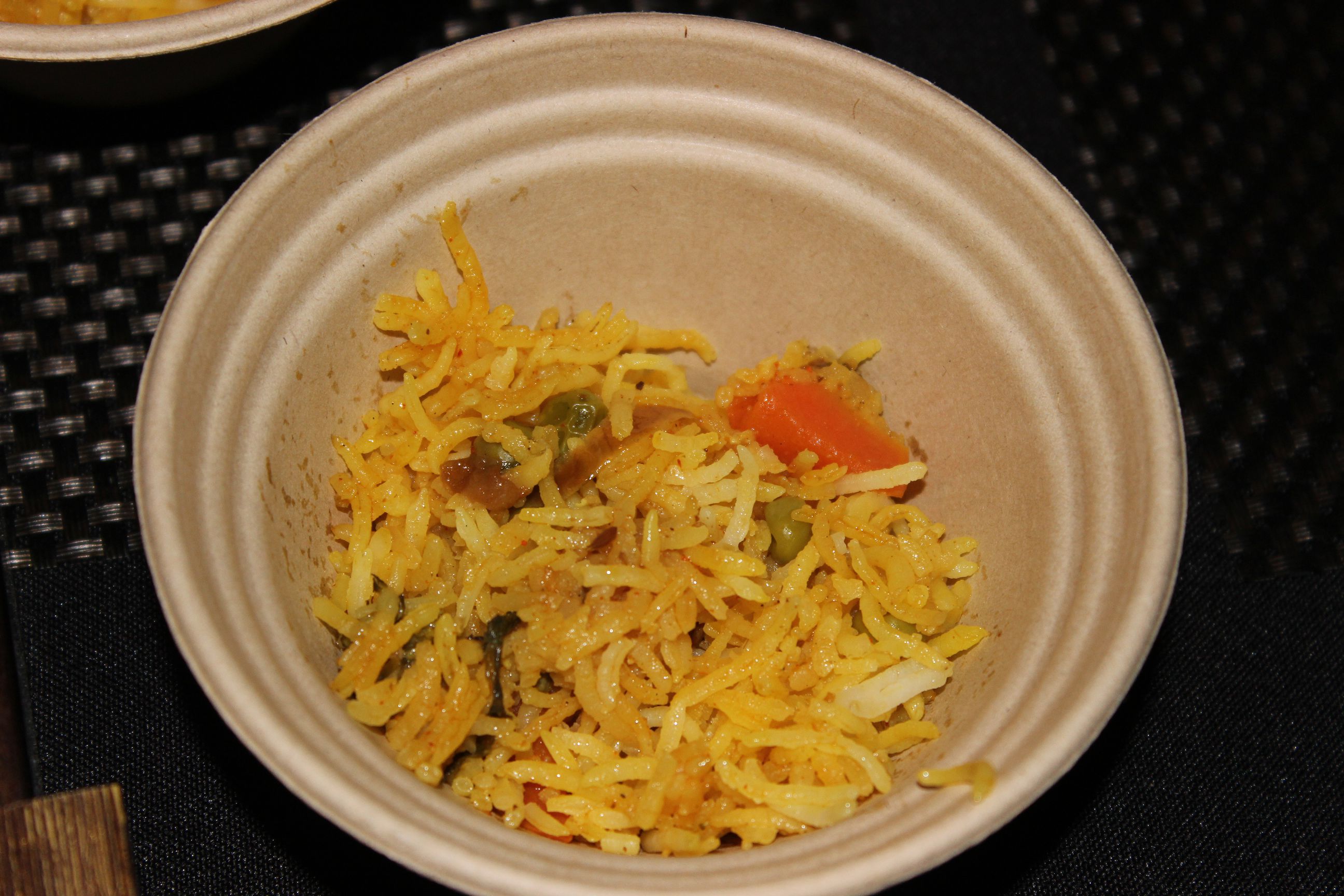 Queens Comfort:Â "Steak Au Poivre Mac & Cheese"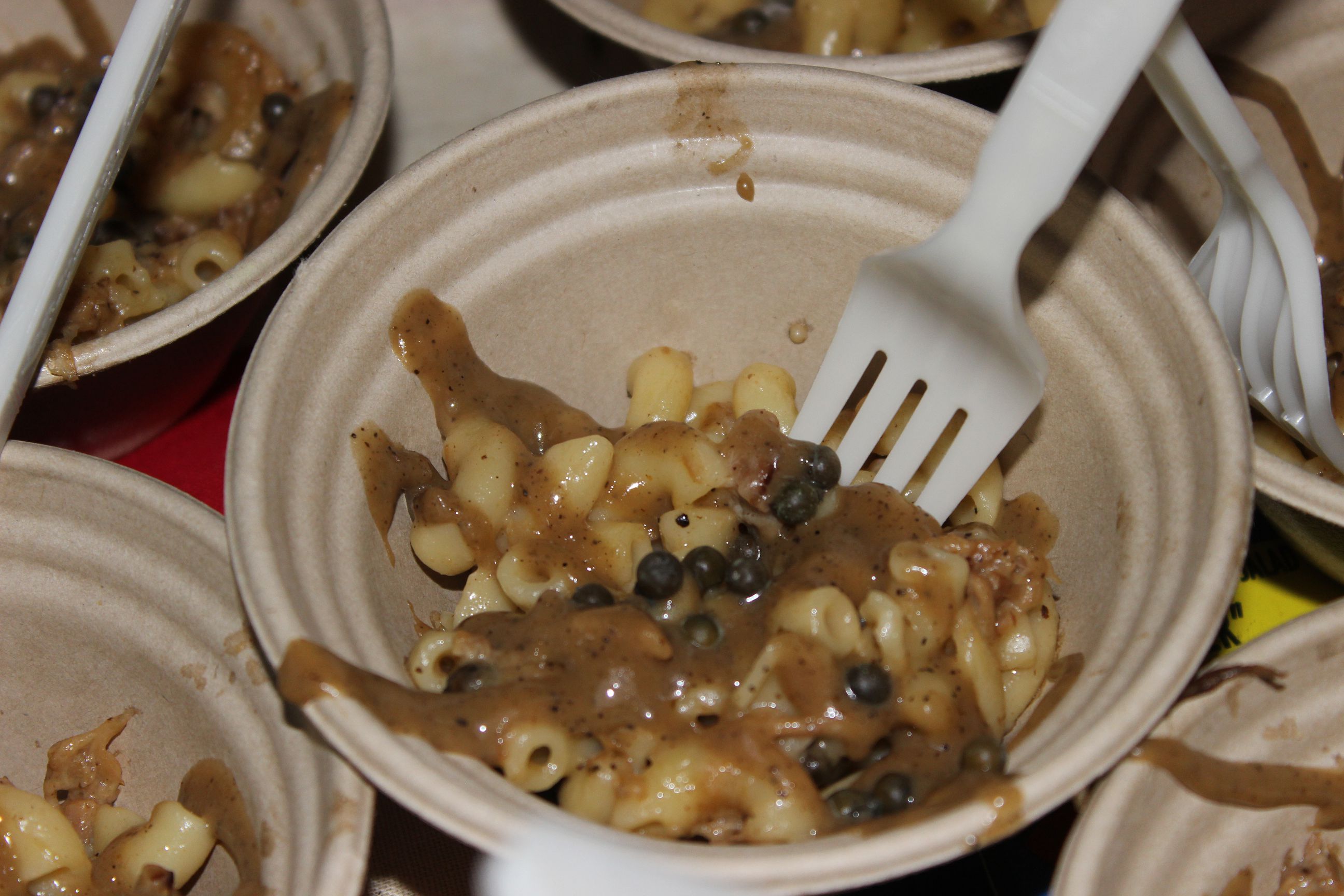 Boomwich: "Dr. Cubano Slider"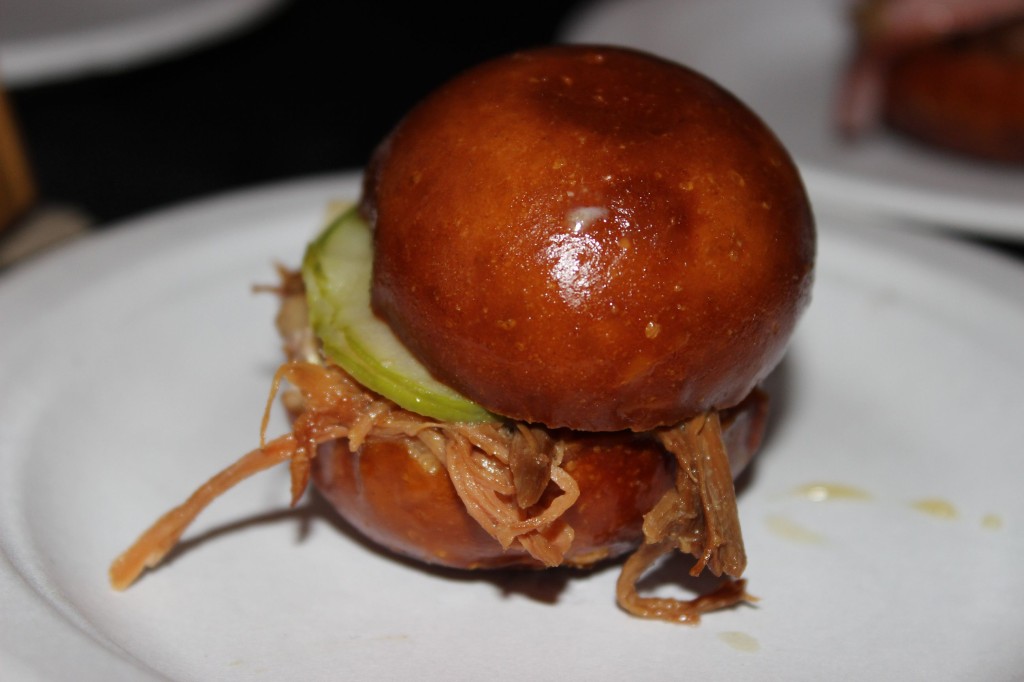 Los Tacos No. 1: "Taco Sampler"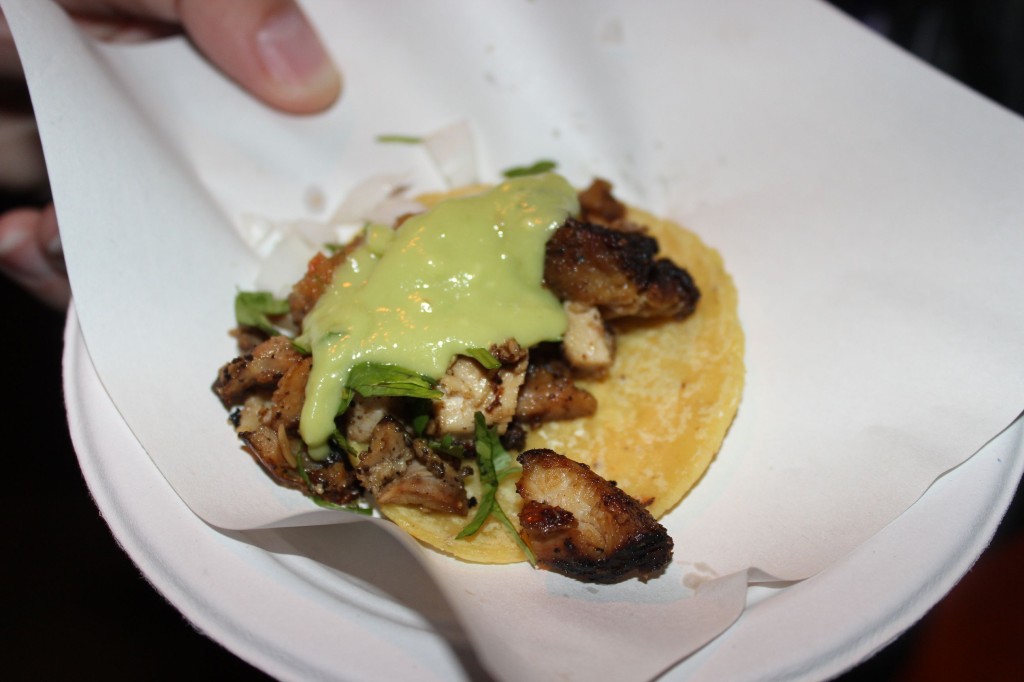 The Meatball Shop: "Pizza Balls with Tomato Sauce"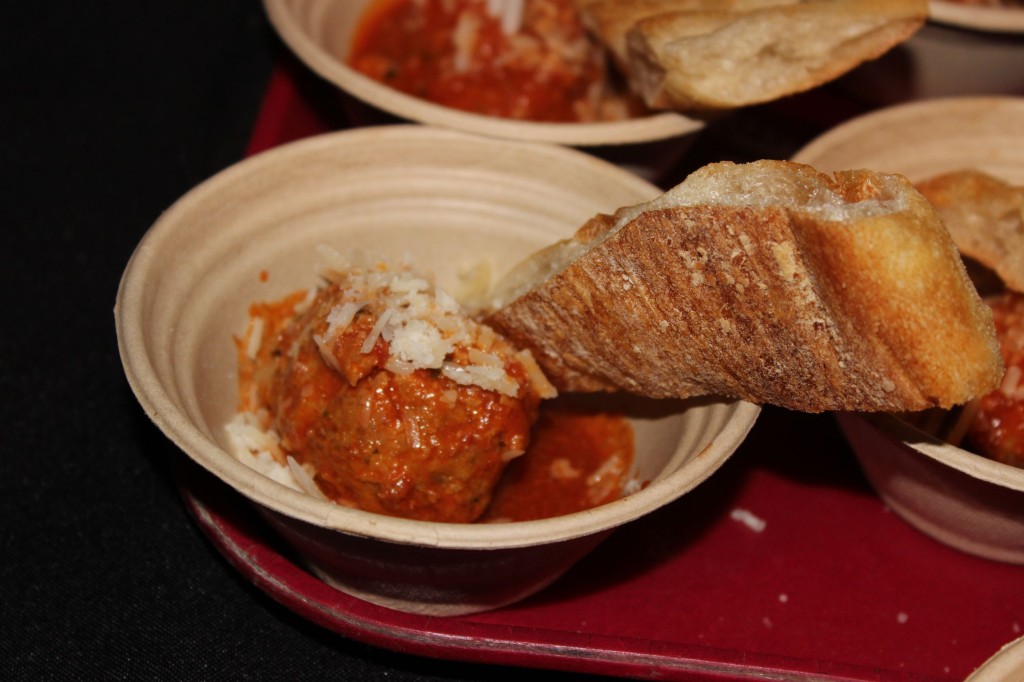 No. 7: "Broccoli Tacos"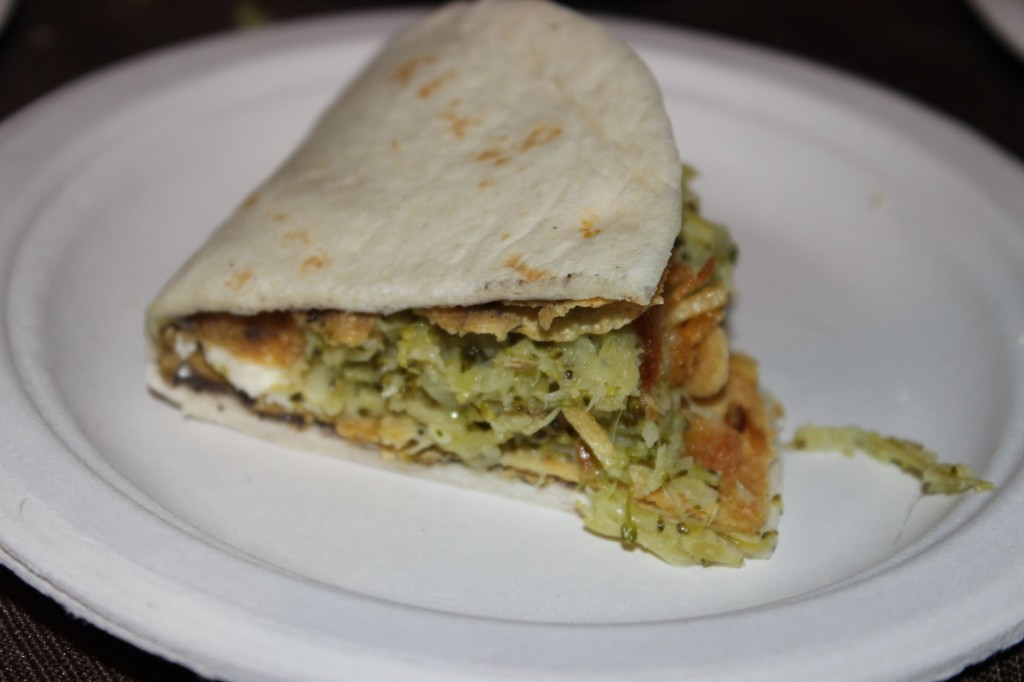 Wilma Jean: "Fried Bologna Sandwich"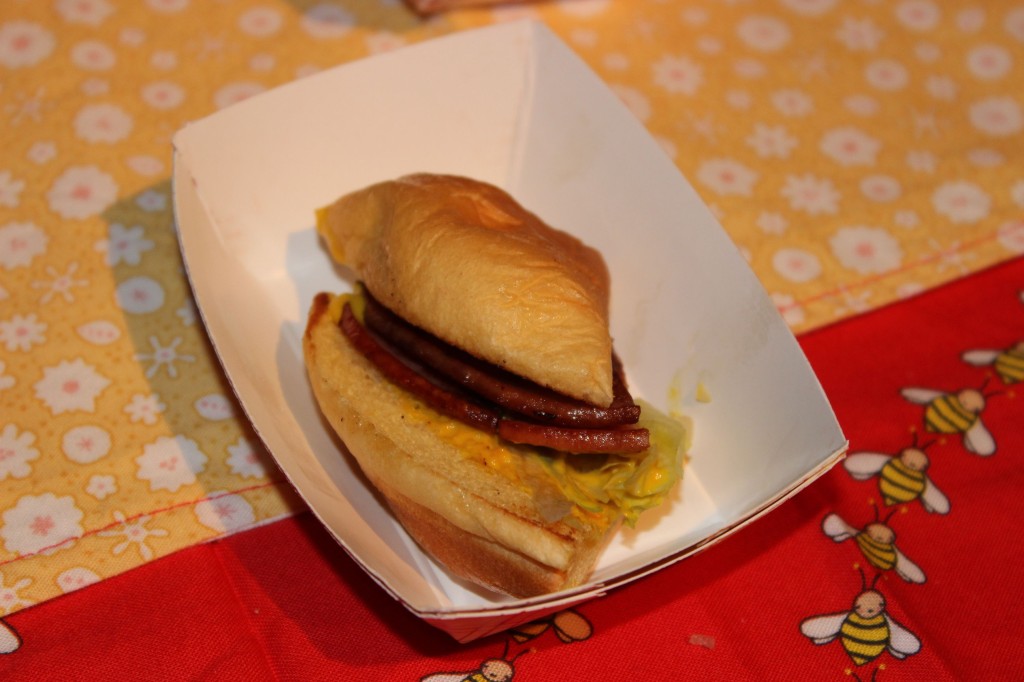 Brooklyn Koloache Co.: "Sausage, Jalapeno & Cheese" & "Blueberry Sweet Cheese"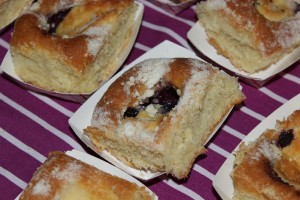 Venturo Osteria: "Black and Green Lasagna"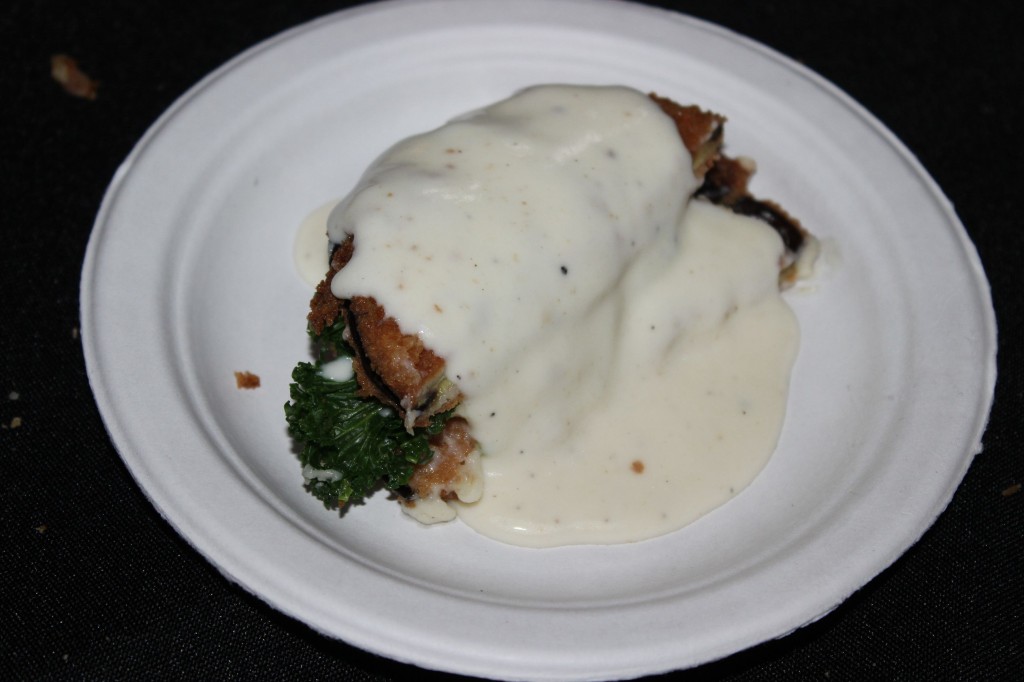 Mable's Smokehouse:Â "Sweet & Savory Corn Cakes with BBQ Pulled Pork"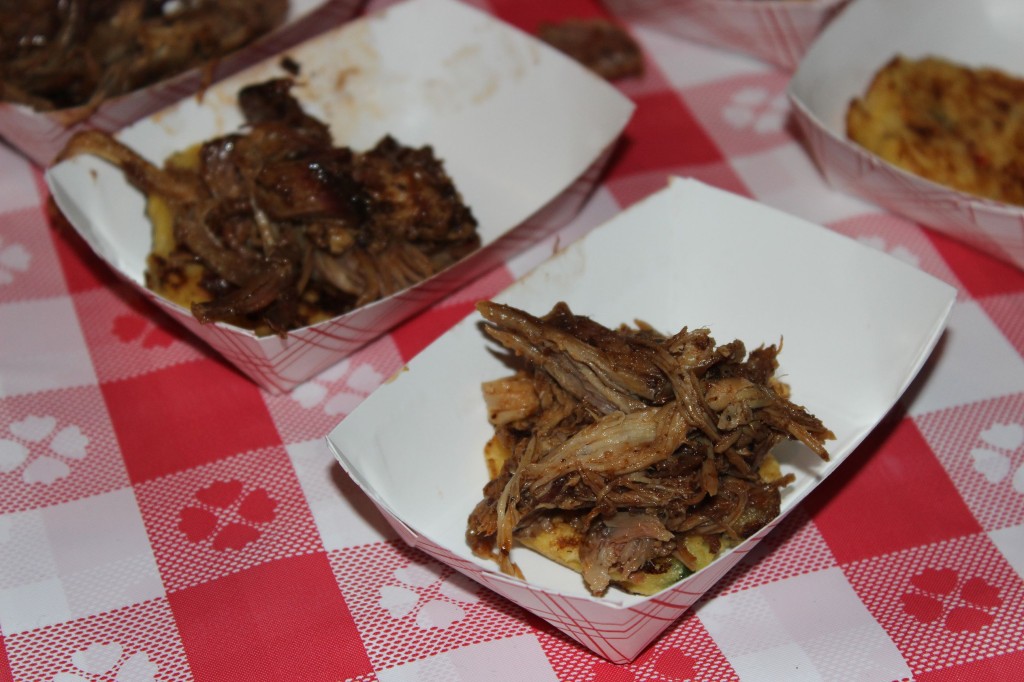 The Nomad: "Sea Urchin Panna Cotta"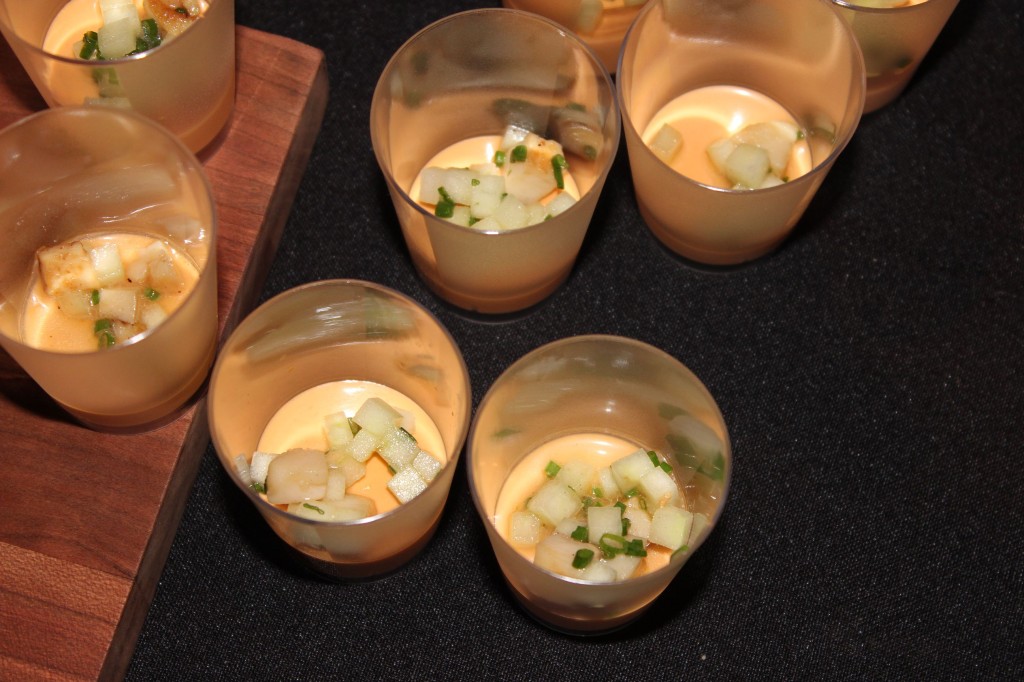 The Kati Roll Company: "Authentic Calcuttan Street Food: Kati Rolls"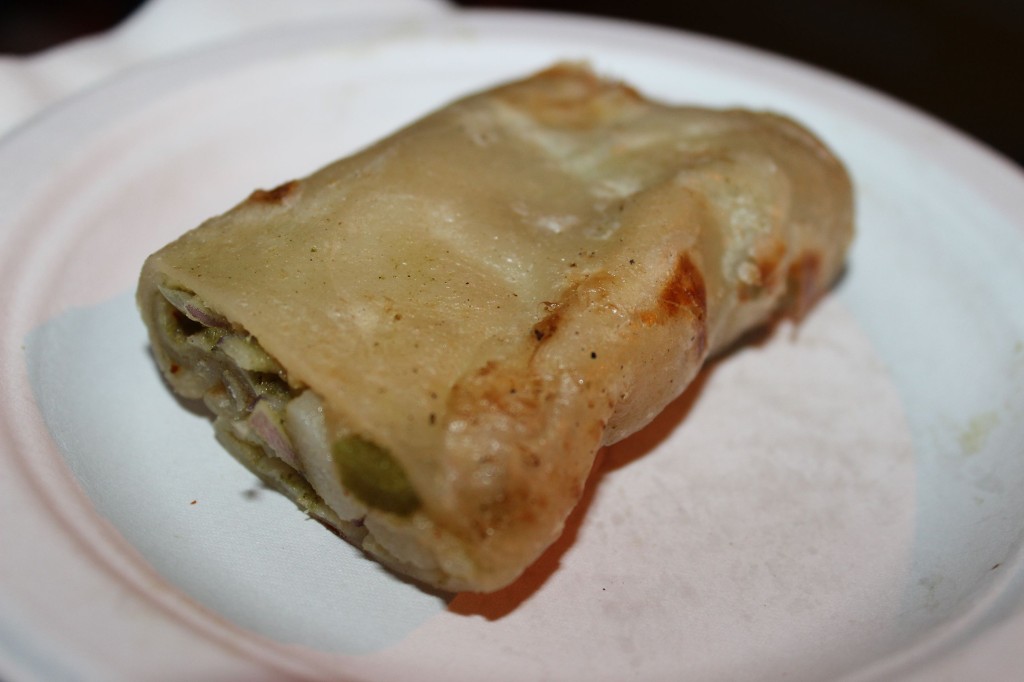 Sigmund's Pretzels: "Oven Fresh Hand Rolled Pretzels and a Surprise in a Blanket"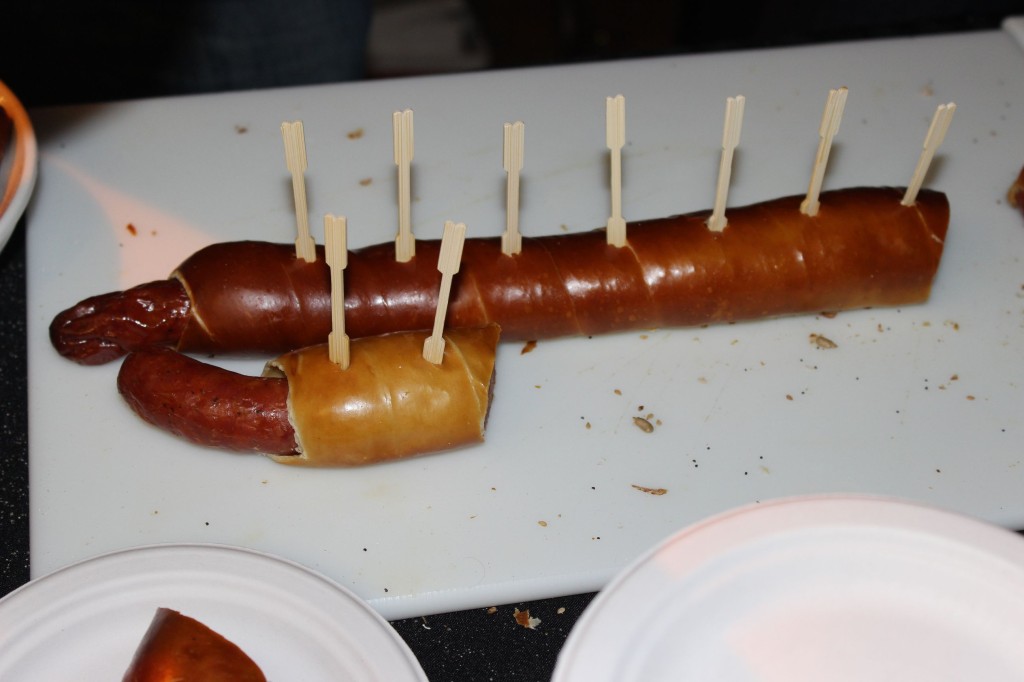 Pickle Shack: "Banh-Mi"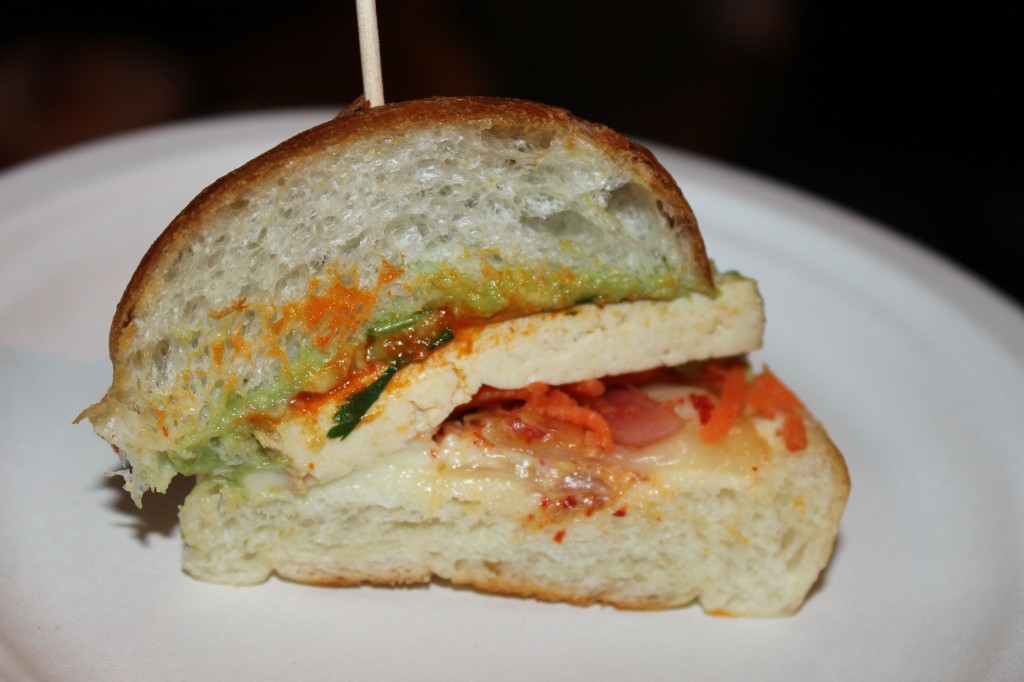 Recette: "Grilled Kingfish, Jicama Squash Salad, Parsnip and Black Garlic Puree"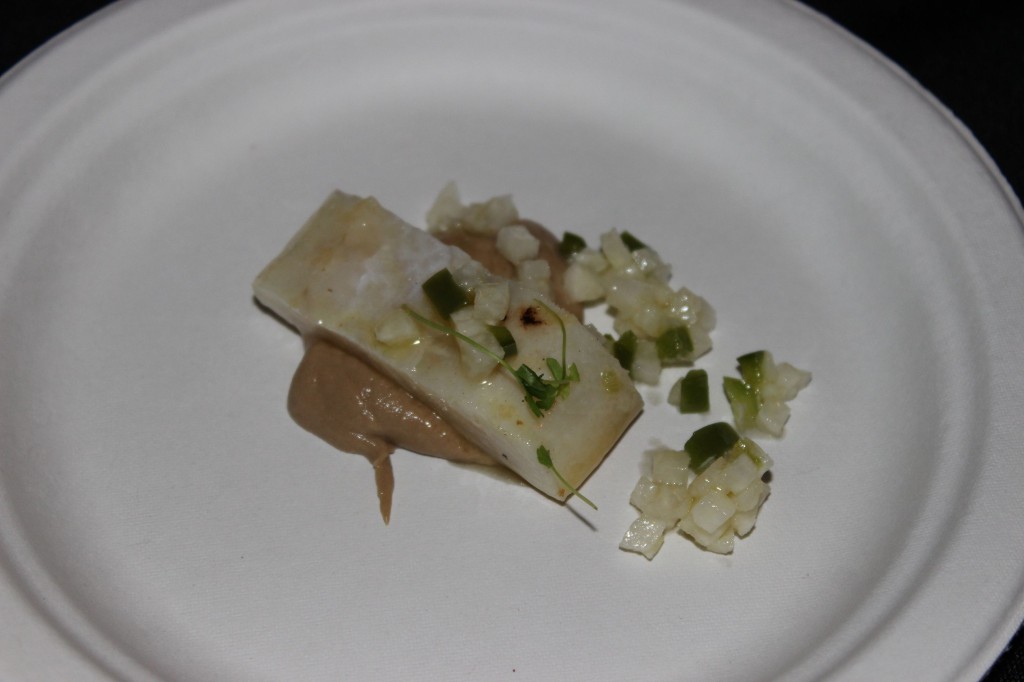 The Gorbals: "Skewered Grilled Beef Tongue"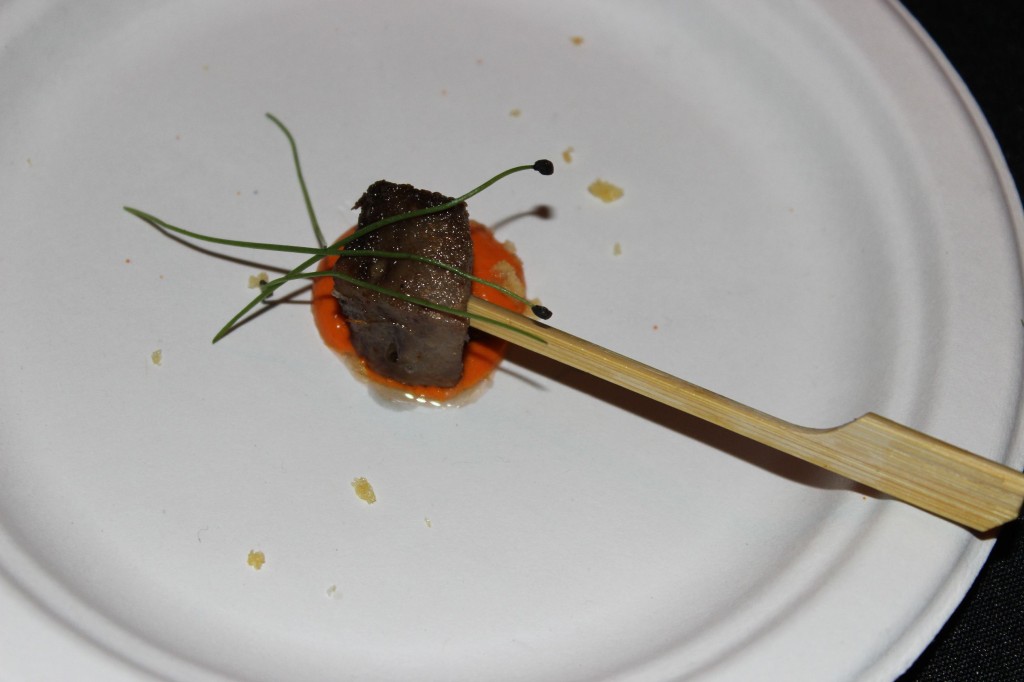 Tuome: "Beets"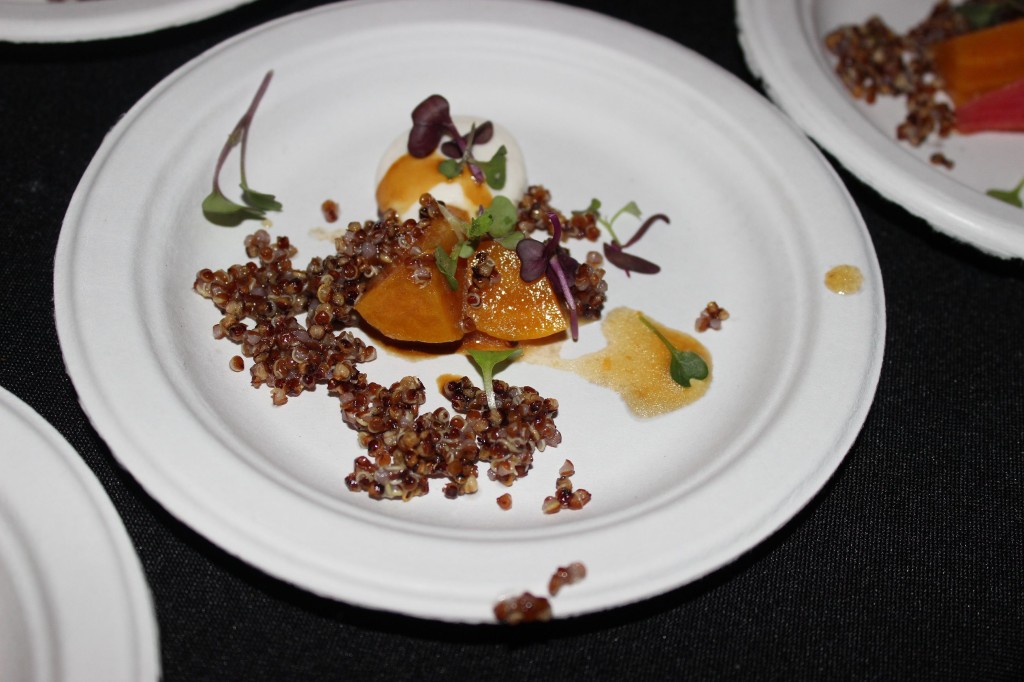 Calle Dao: "Lechon Asado"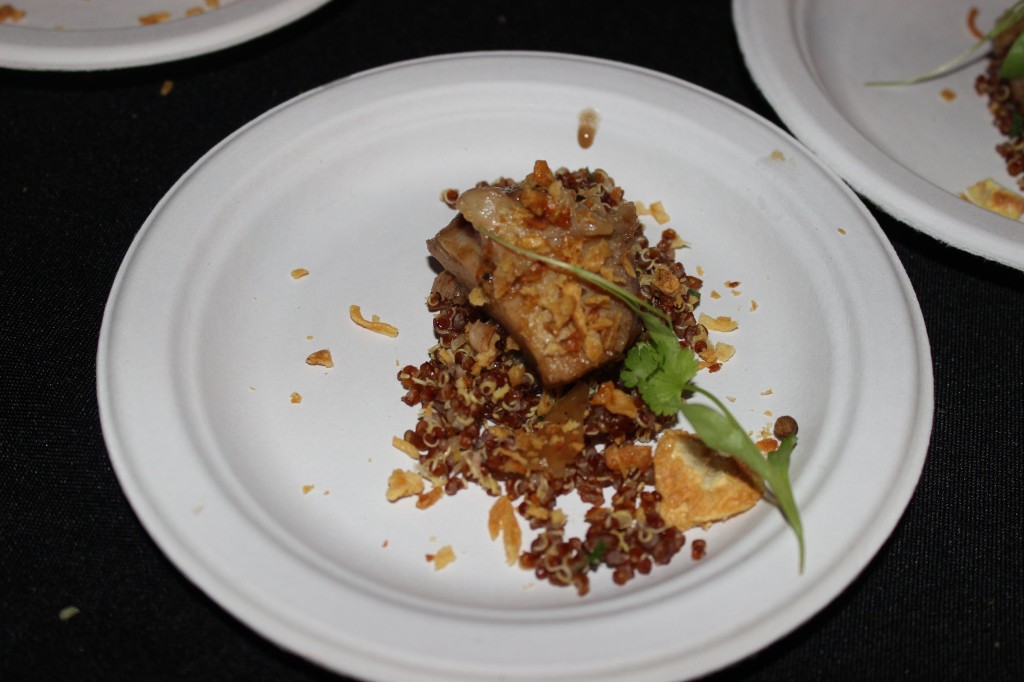 The Queens Kickshaw: "Broccoli Soup"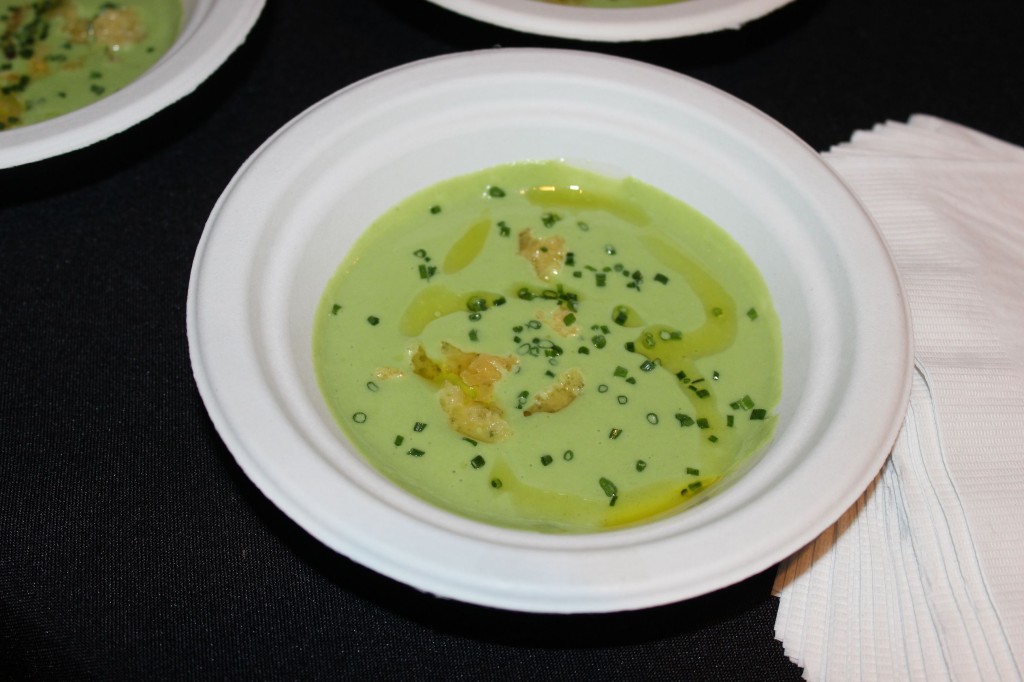 Related Articles
Share
About Author
(1) Reader Comment