Blog: Comedy Central 'Night of Too Many Stars'
Sometimes even the best and brightest stars are willing to go to great lengths for the sake of a good cause. Nowhere was that sentiment declared more publicly (and sometimes, more brutally) than Saturday evening's "Night of Too Many Stars," a Comedy Central sponsored variety show that raises funds for New York Collaborates for Autism, airing at 8pm on Sunday, March 8th. Since 2006, the annual event has raised upwards of $18 million in live auctions and call-in pledges, and this year's star-studded affair proved that comedy, even when it doesn't necessarily work according to plan, still manages to quite often be downright hilarious.
The two hour program, eloquently emceed by The Daily Show's Jon Stewart, will air in edited fashion accompanied by a live pledge portion with calls being answered by the likes of Larry David, Fred Armisen, Martin Short and Susan Sarandon.  Rather than spoil what to expect, we'll simply insist that you remain glued to your couch (or DVRs) to witness the mostly hilarious antics that ensued. Though Comedy Central alums like Amy Schumer, Jim Gaffigan and Bill Burr sandwich the program with traditional stand-up sets, the rest of the entertaining evening involved slightly more physical risk-taking.
The largely philanthropic audience was reminded of the gravity of the evening's cause with very real video packages shown throughout the program that serve to highlight the importance of the show's annual fundraising. With that in mind, guests like Louis CK, Sarah Silverman, John Oliver, Steve Buscemi most impressively, Paul Rudd were the focal points of live auction experiences that routinely grabbed north of $20,000 by the folks in attendance. Rudd subjected himself to the most humiliating of auction items, allowing four guests to spin the "Wheel of Rudd" with consequences that ranged from revealing his genitals and getting slapped to shotgunning a beer and participating in a John Travolata-esque face touch- the (spoiler alert) highlight of which was the shocking sight of Rudd being fed by a crowd-member like a baby bird, a mouth-to-mouth helping of warm rotisserie chicken from Zabar's.
"Night of Too Many Stars" wasn't without a musical component though. Funnywoman Maya Rudolph harkened back to her SNL days in an all too-risque song performance before Jon Bon Jovi's "Wanted Dead or Alive" found him on stage alongside the trio of Al Roker, Will Forte and Gilbert Gottfried in perhaps the evening's strangest accompaniment. Other celebrities like Vincent D'Onofrio, Steve Carell, Bill Nye, Rachel Feinstein, 'Weird' Al Yankovic with brilliant young singer Jodi DiPiazza and the pairings of Chris Rock and Tommy Hilfiger while noteworthy all paled in comparison to the well received 'Happy Gilmore' reunion between Bob Barker and Adam Sandler during a hilarious pre-taped piece.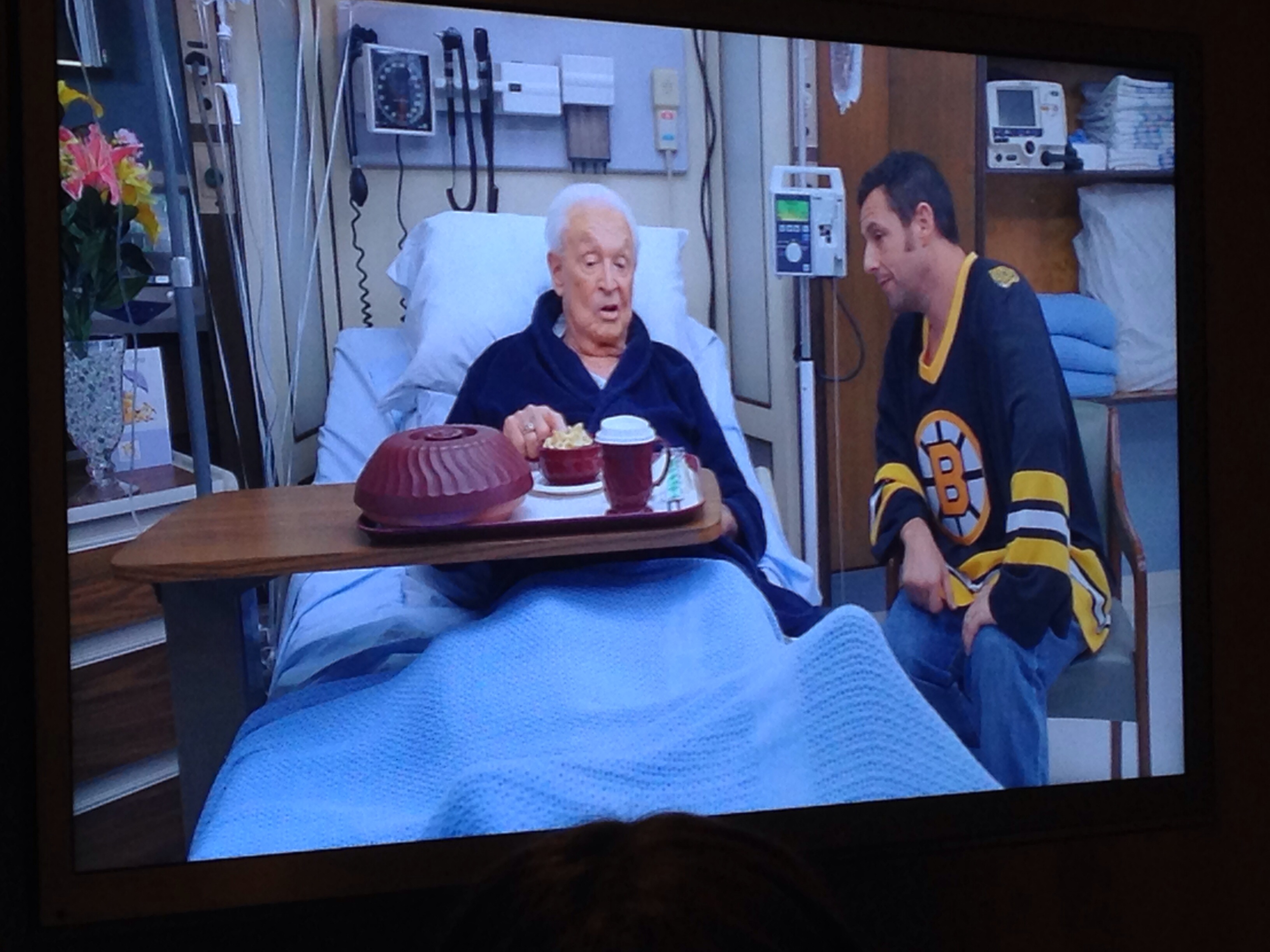 Frankly, Saturday night's telecast taped live at the Beacon Theatre offered up 'Too Many Stars' to name entirely- but at its core, it's very real focus was brought even further to light as comic/writer Robert Smigel spoke about his son, diagnosed more than a decade ago on the autism spectrum. Smigel's Hollywood status served at the forefront at this event's inception and his emotional candor on Saturday night is the reason for its continued success. Heartfelt and honest, Smigel's voice is one that 'triumphed' over anyone else that took the stage during "Night of Too Many Stars" and its the sole voice whose message remains lingering on our conscience in the days that followed.
- Dave Gendelson
Related Articles
Share
About Author
(0) Readers Comments