Although more than a dozen Brooklyn restaurants assembled inside of Williamsburg's famed Brooklyn Brewery on Wednesday evening, the mood rarely shifted from the night's primary focus. A local hashtag dubbed #FkCancerBK served to represent the enthusiastic defiance shared by the philanthropic guests, the young and afflicted, and the survivors in the room, each of whom would join together in an evening of fundraising. StupidCancer.org is a 501(c)3 nonprofit that seeks to raise awareness for and eradicate young adult cancer. With roughly 72,000 new cases diagnosed annually, the organization provides support and resources for the many young people with seemingly nowhere to turn. But because of the group's efforts, the people that they touch are left with more than just hope.
With restaurants participating from North Brooklyn, the small but vocal crowd was dazzled by an array outstanding eats, a live dance performance and a string of silent auction items to help fundraise during the course of the two hour affair. At an appropriate time, the evening's hosts Matthew Zachary and Heather Cahill would welcome each and every guest, taking turns speaking in great detail about their own lives and about their friend Kali Mordaunt-Korzelius. The entire event would be hosted in her memory.
As sobering as the cause was, the mood inside was both inspiring and energetic as folks danced in the tasting room's center floor behind thirsty beer drinkers ponying up to the bar to refill their choice of Brooklyn Brewery's finest pours- their tasty "Greenmarket Wheat" and "Sorachi Ace" were absolutely refreshing as always. With brews in hand, we joined a definitively joyous crowd in sampling some of North Brooklyn's finest dishes- beginning with Grand Ferry's fantastic take on a po-boy. Crusted with cornmeal, the "Oyster with Spicy Remoulade" was served fully enveloped in a brioche bun with each warm crispy morsel touching a dollop of the creamy flavorful spread. Speaking of a creamy spread, The Bedford's "Crisp Risotto Balls" were drizzled with a lemon and garlic aioli that was eerily decadent to truffle oil and the savory piping hot sphere went down in a mere two mouthwatering bites.
Large cooling containers of Van Leeuwen's Artisanal Ice Cream teased and tantalized our eyes all evening long, with the promises of creamy (and vegan!) "Salted Caramel" and "Peanut Butter Chocolate Chip" scoops. But early on, the parade of samples focused solely on the savory. Heaping portions of a steak filled "Heartland Sandwich" from Kilo Bravo and a rich and creamy plate of "Toluca Sausage with Smoked Egg and Chips" from The Meat Hook were both delicious and particularly distinctive standouts, as were the savory "Mini Pies" from Allswell. The table that we found ourselves returning to time and again however, came courtesy of the team from Marlow & Sons. Placed atop an salty rye crisp, their "House Cured Sea Trout" was a single bite serving that contained texturally opposing elements. Pairing a smooth spread of cream cheese with soft and subtle slices of fish, the delectable serving was held together by the thin crunch of an oil drenched cracker.
In all, 2015′s first "F-Cancer" benefit was nothing short of a huge success both for the organization and for the attendees that came out for the cause. Despite being outbid for several silent auction items ranging from a necklace from Williamsburg's own Catbird to an evening of fine dining at The Green Table, it was hard not to take away some positive feelings as the evening concluded. For some, the affliction is interpreted as an immediate death sentence- but for others, like the folks we met on Wednesday night, staying positive and focused in the fight allows you to stare cancer straight in the face and say 'F-it.'
- Jane Van Arsdale
Photos from 'F-Cancer' at Brooklyn Brewery

Grand Ferry – "Cornmeal-Crusted Oyster with Spicy Remoulade and Brioche"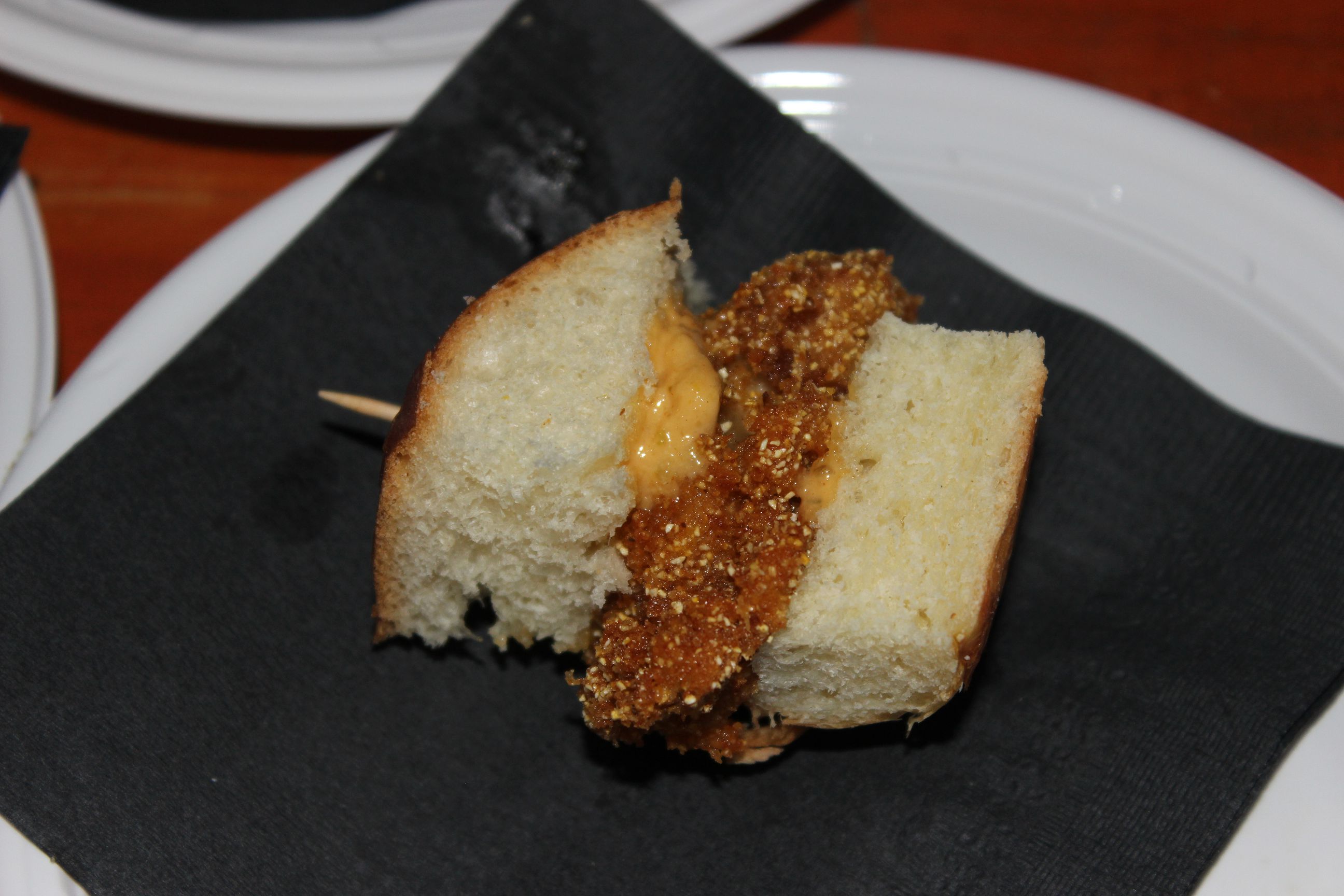 Marlow & Sons: "House Cured Sea Trout with Rye Crisps"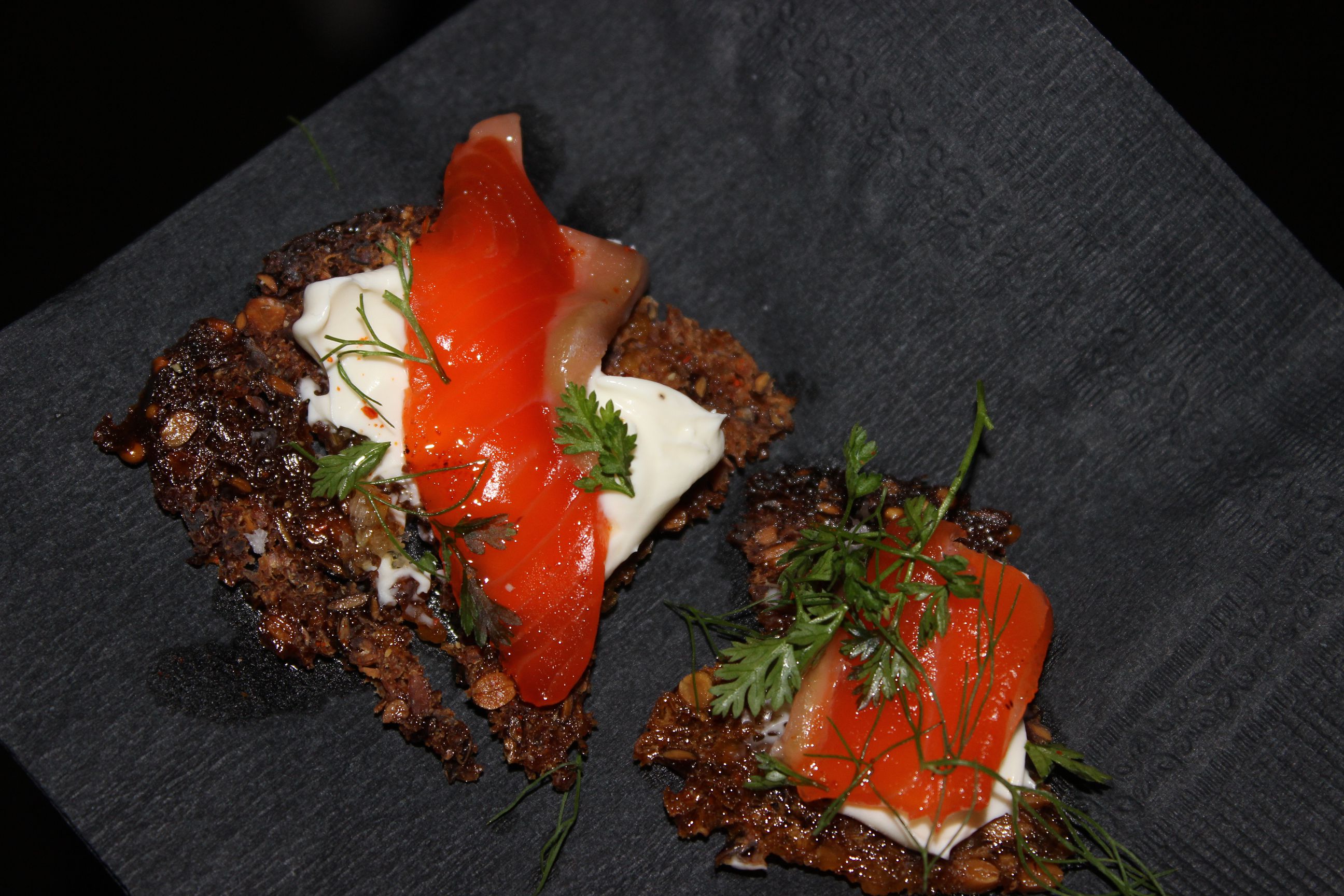 The Bedford: "Crisp Risotto Balls with Lemon Aioli"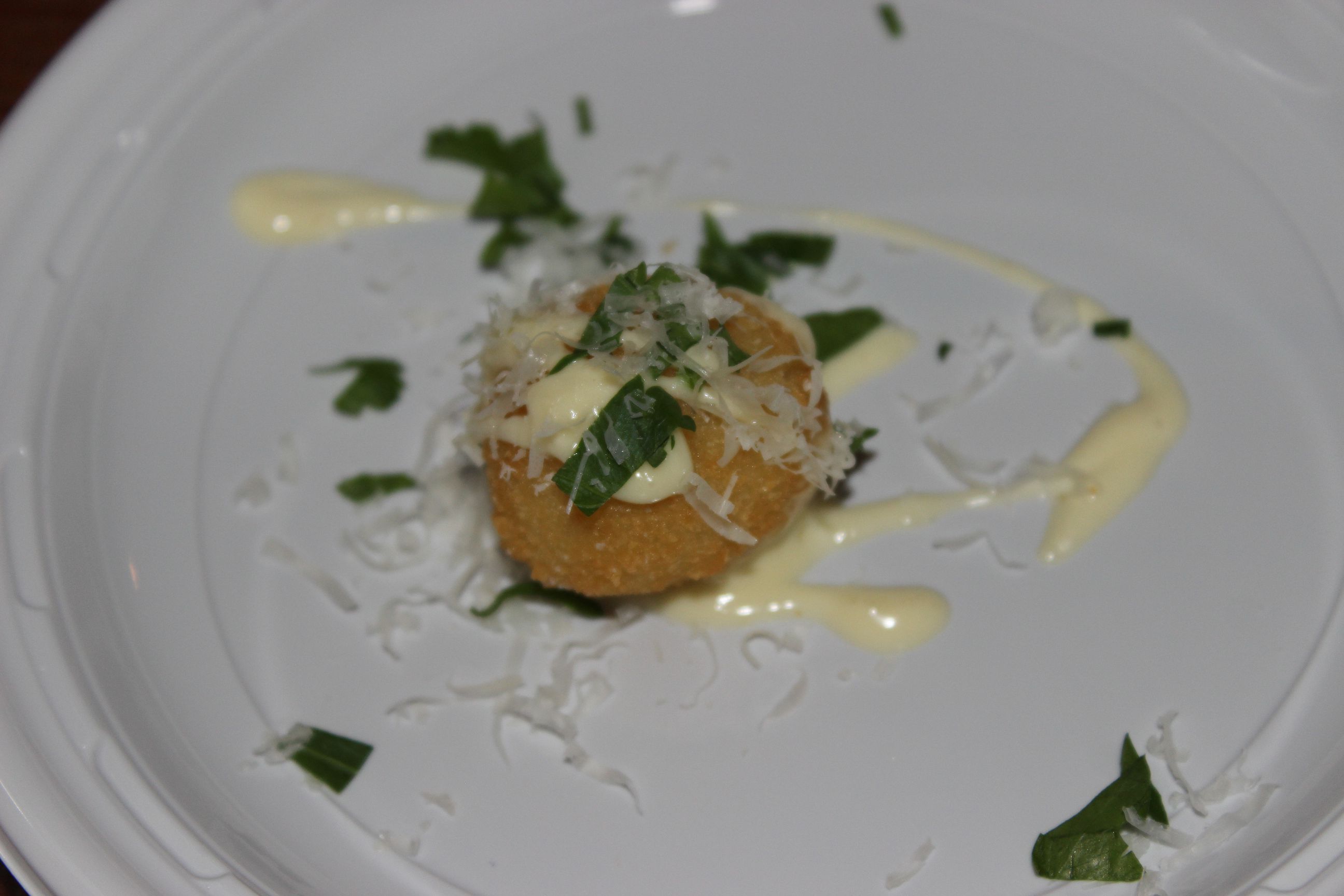 Kilo Bravo: "Heartland Sandwich" & "Root Beer Float"

  
The Meat Hook: Â "Toluca Sausage with Smoked Egg, Cream & Chips"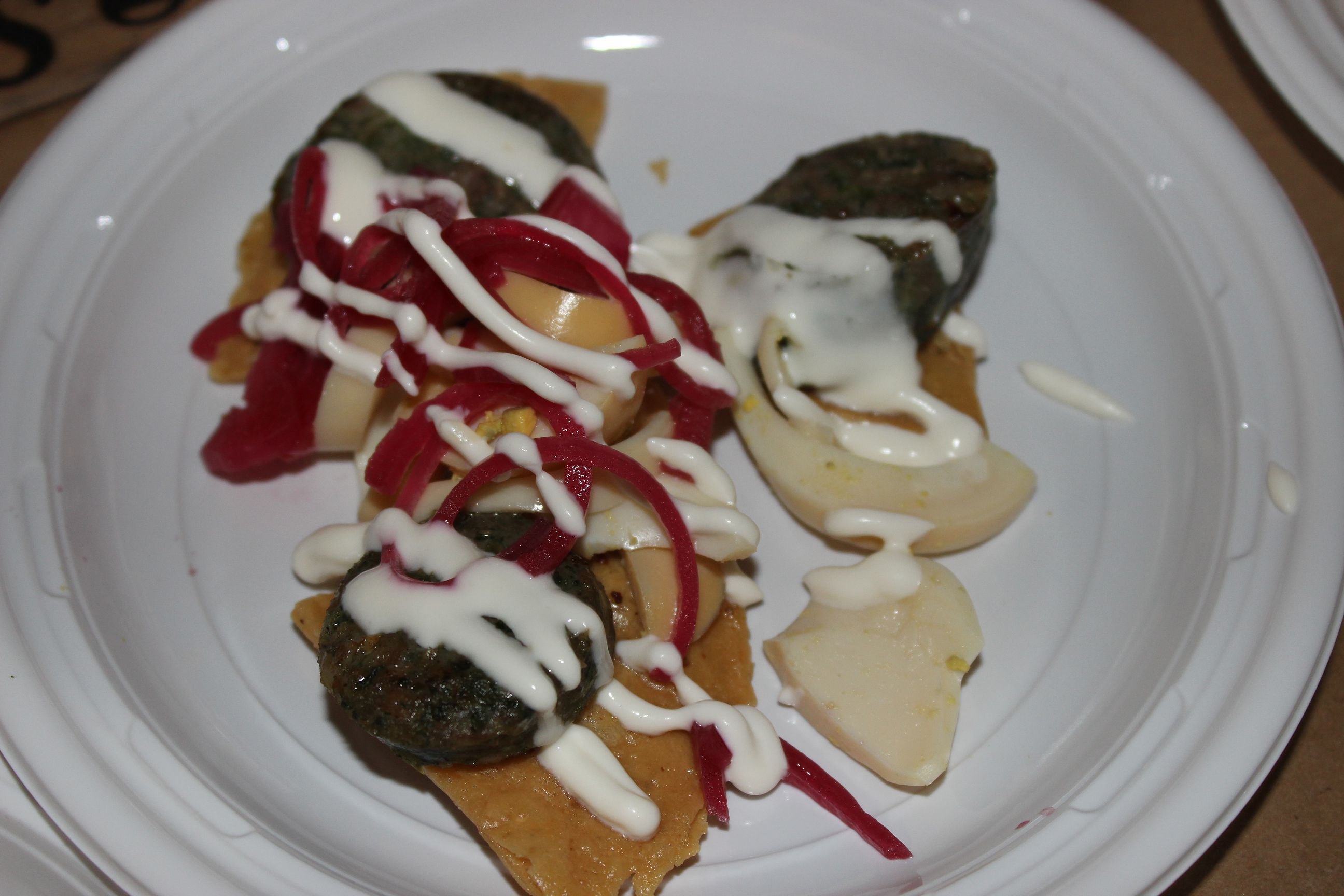 Battery Harris: "Coconut Rice Cakes with Shado Beni"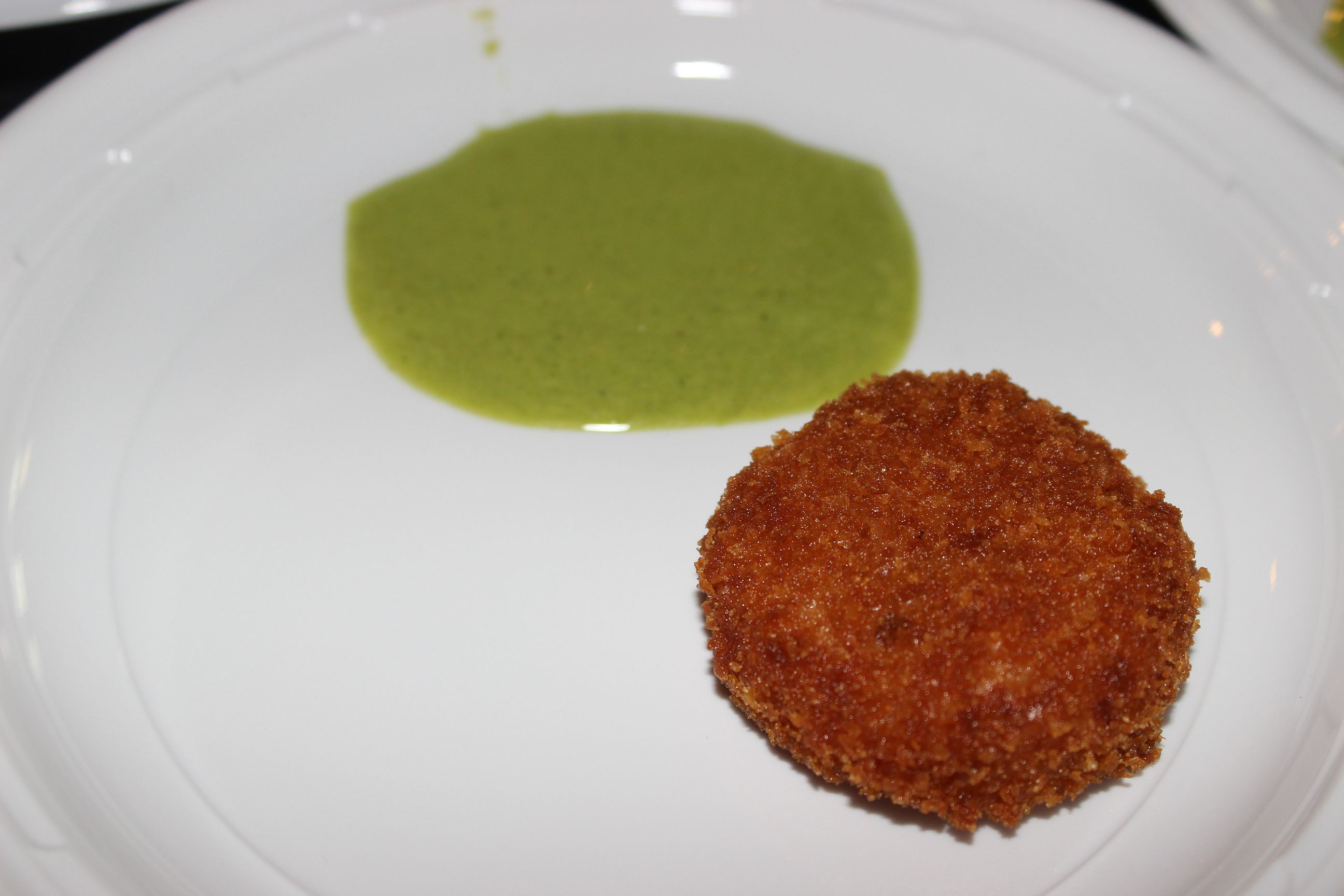 Best Pizza: "Frank's Famous Meatballs"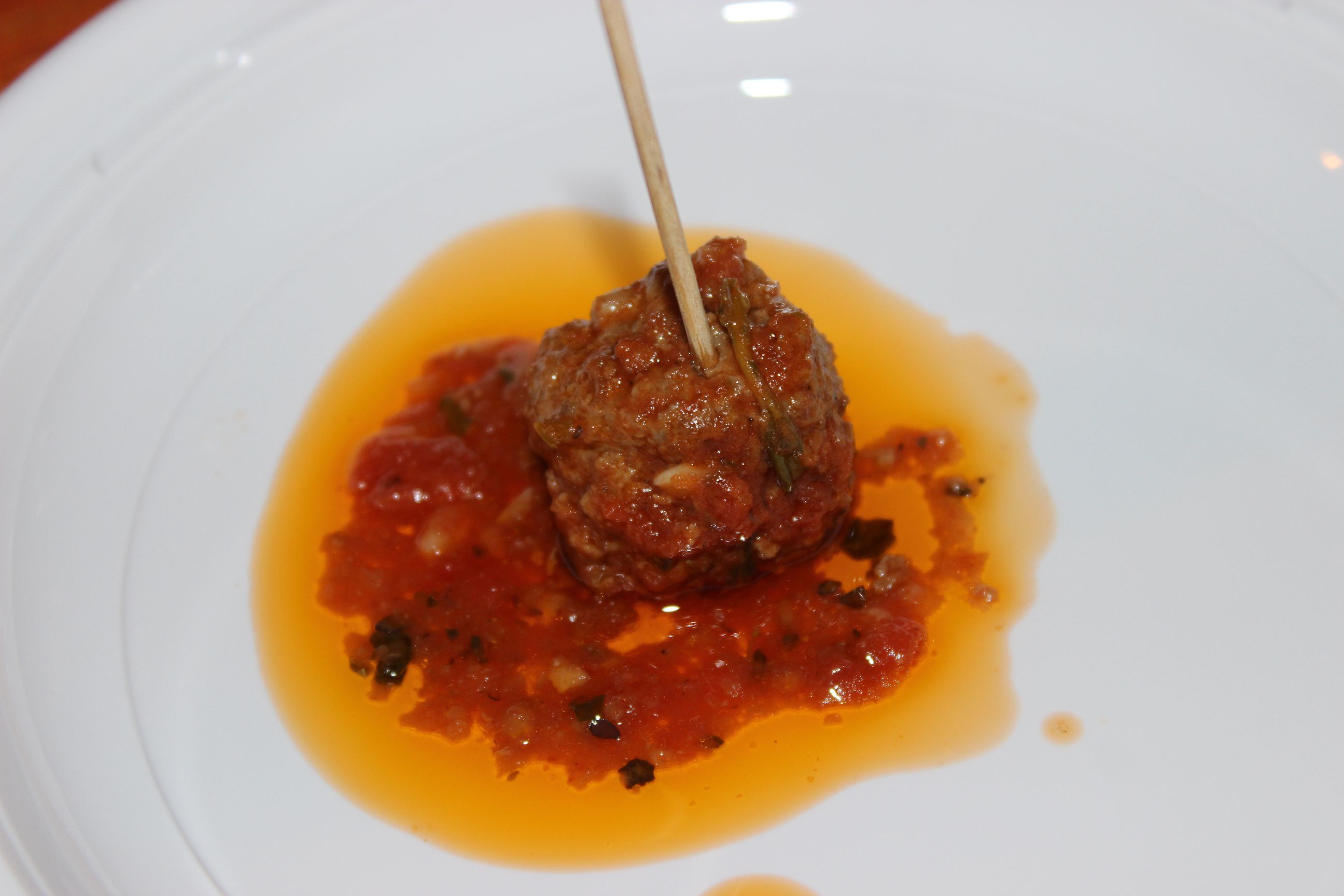 Allswell: "Mini Pies with Kale & Ricotta and  Pork & Pepper"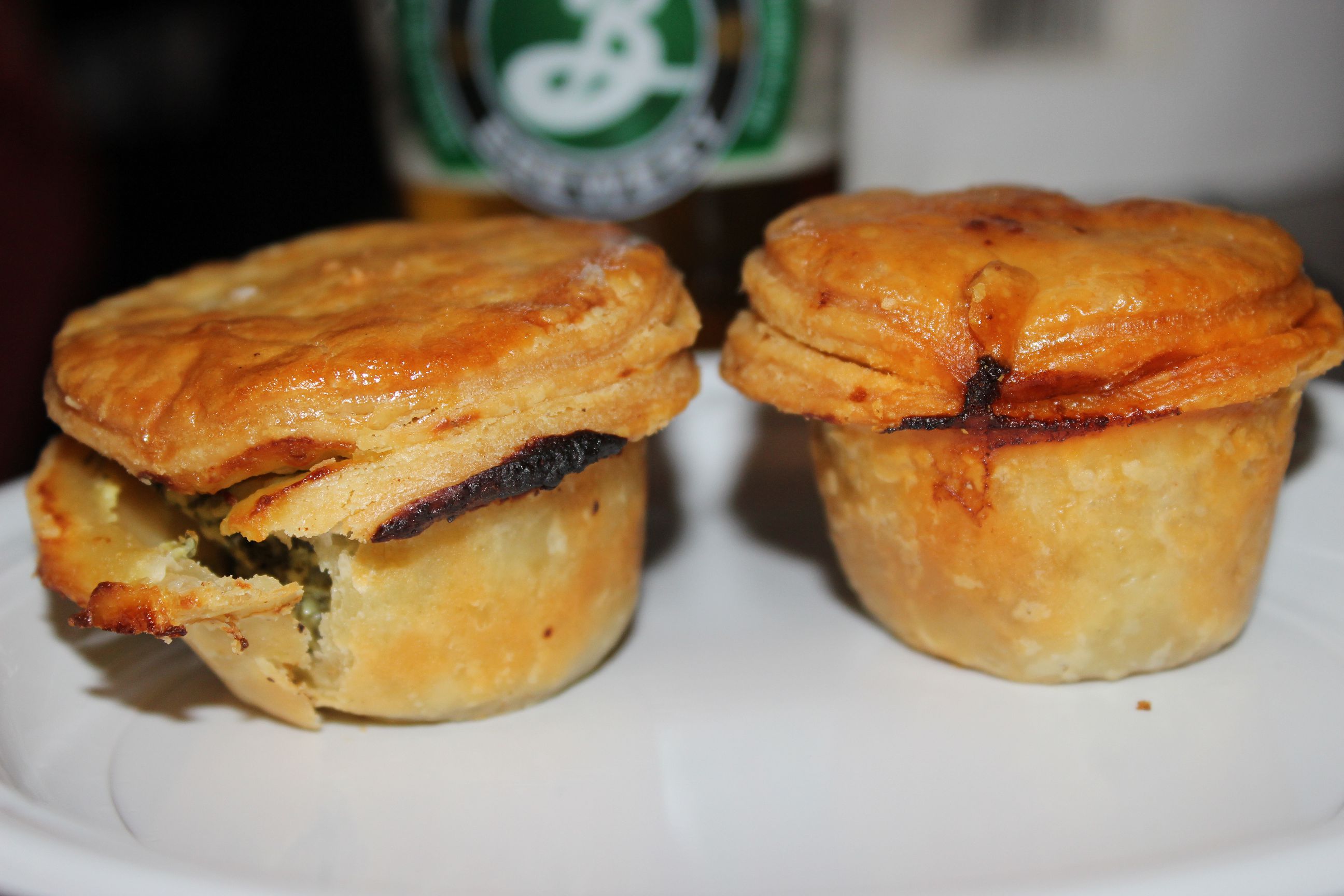 Pies & Thighs:Â "Assorted Pies & Cookies"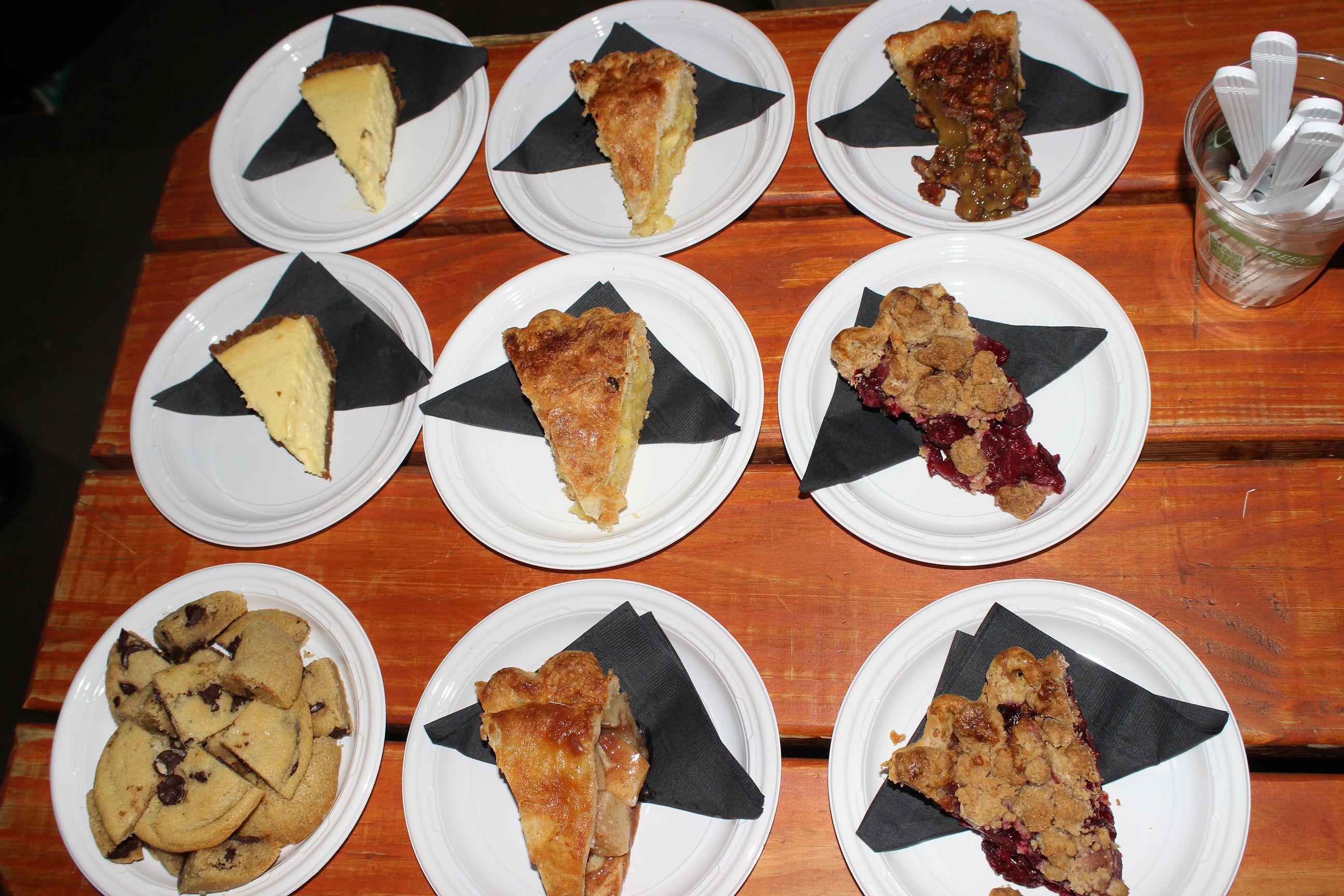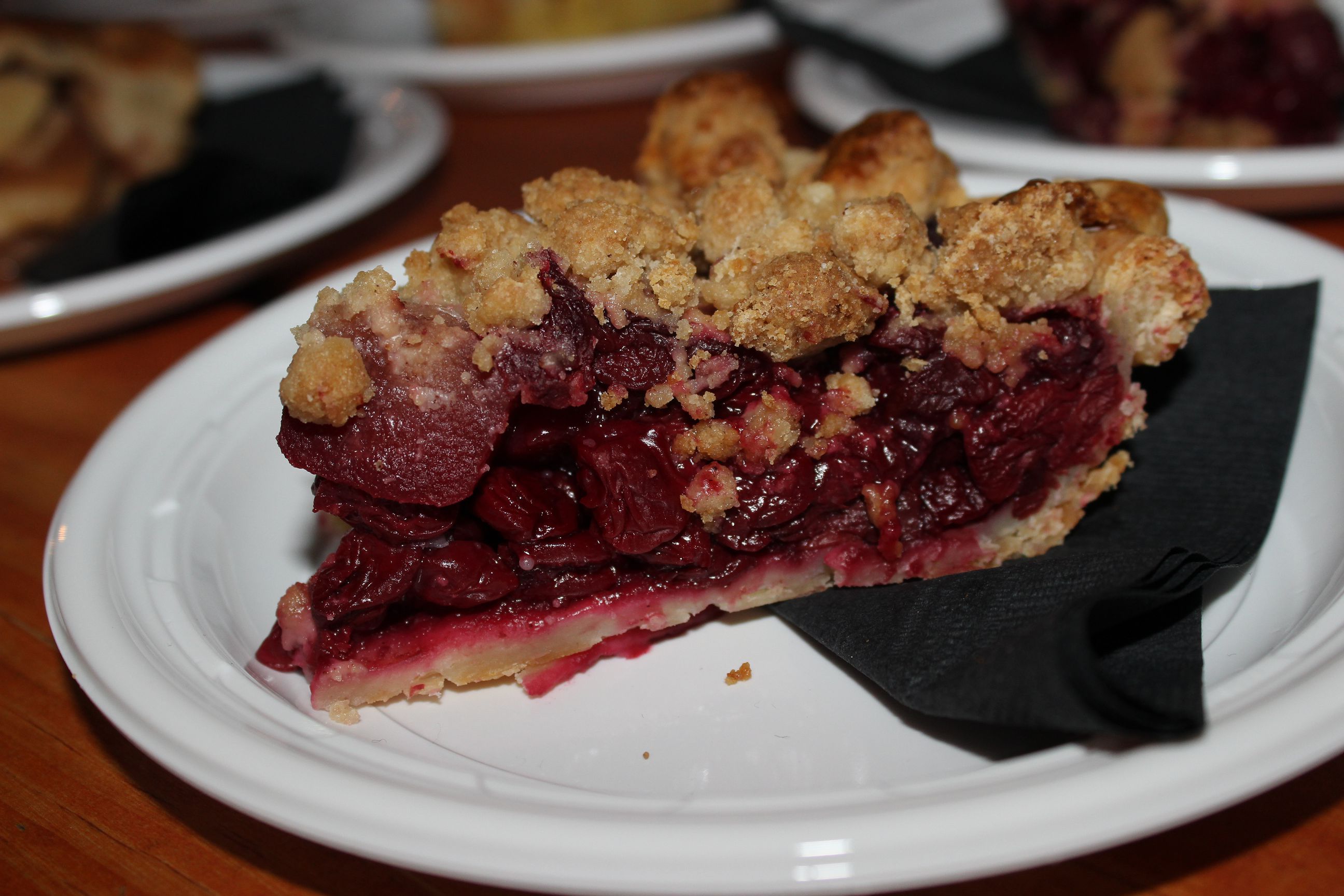 Stranger Candies: "Steak Herbs Caramel" & "Coconut Curry Caramel"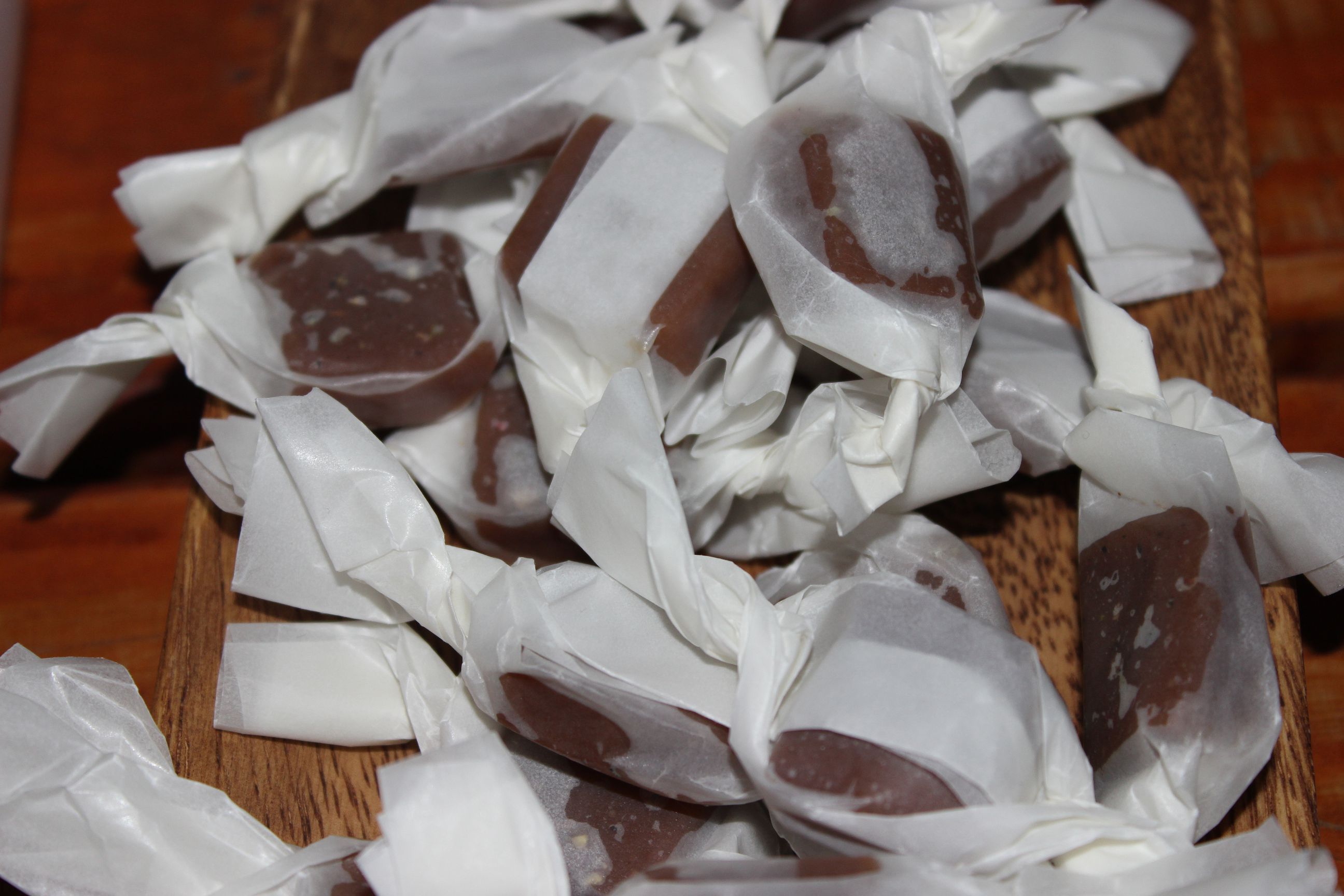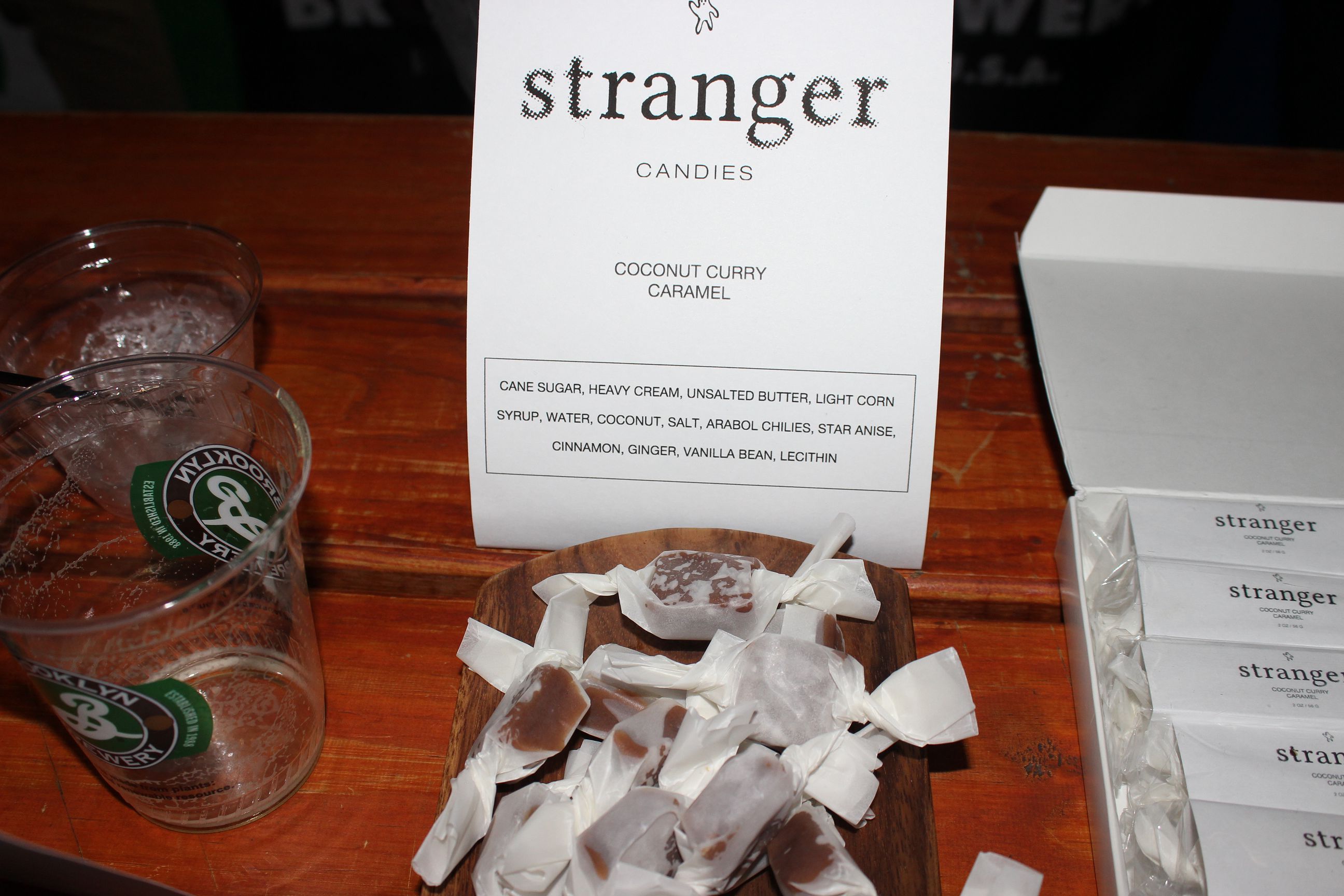 Roebling Sporting Club: "Chorizo Sliders"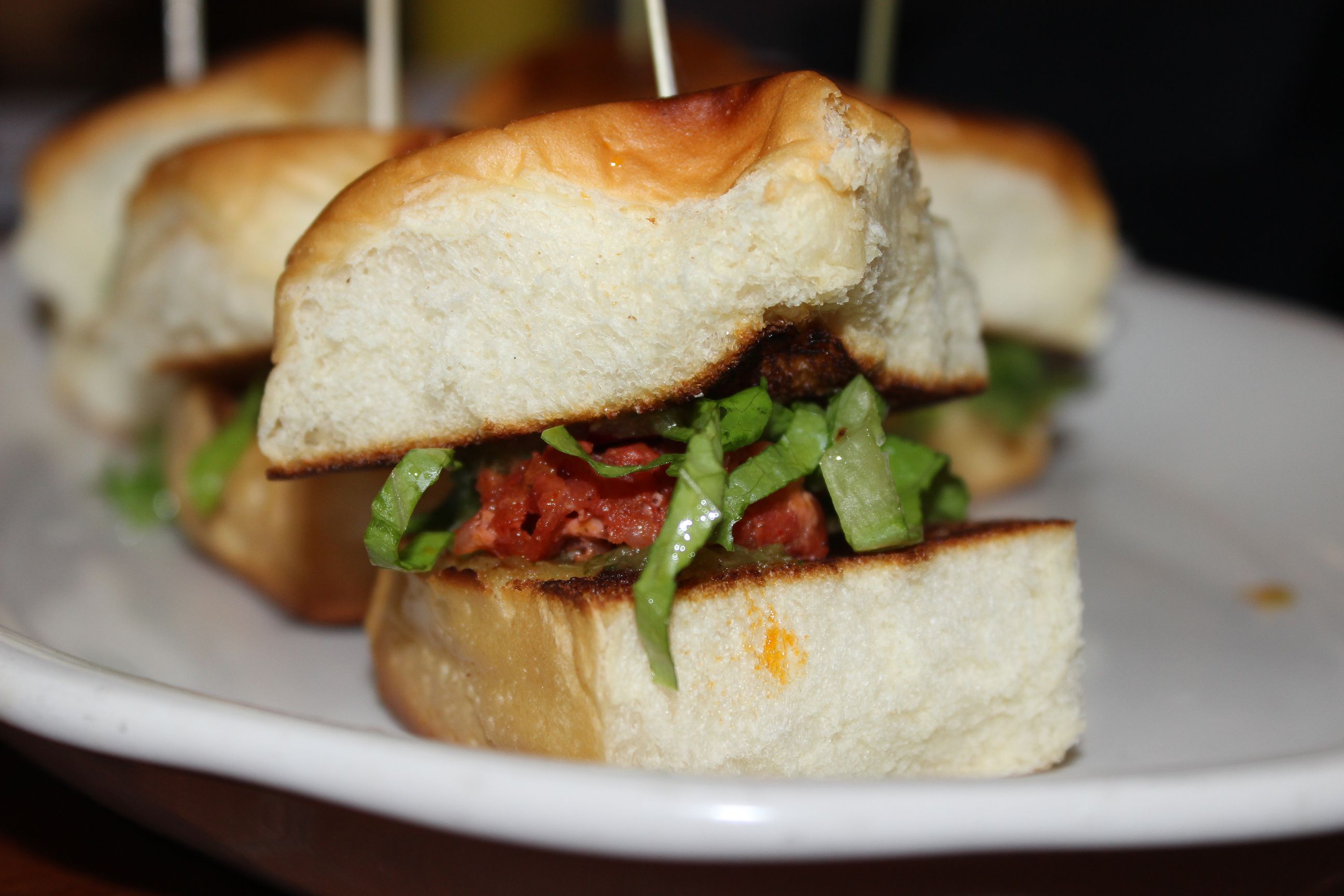 Van Leeuwen Ice Cream : "Classic & Vegan Scoops"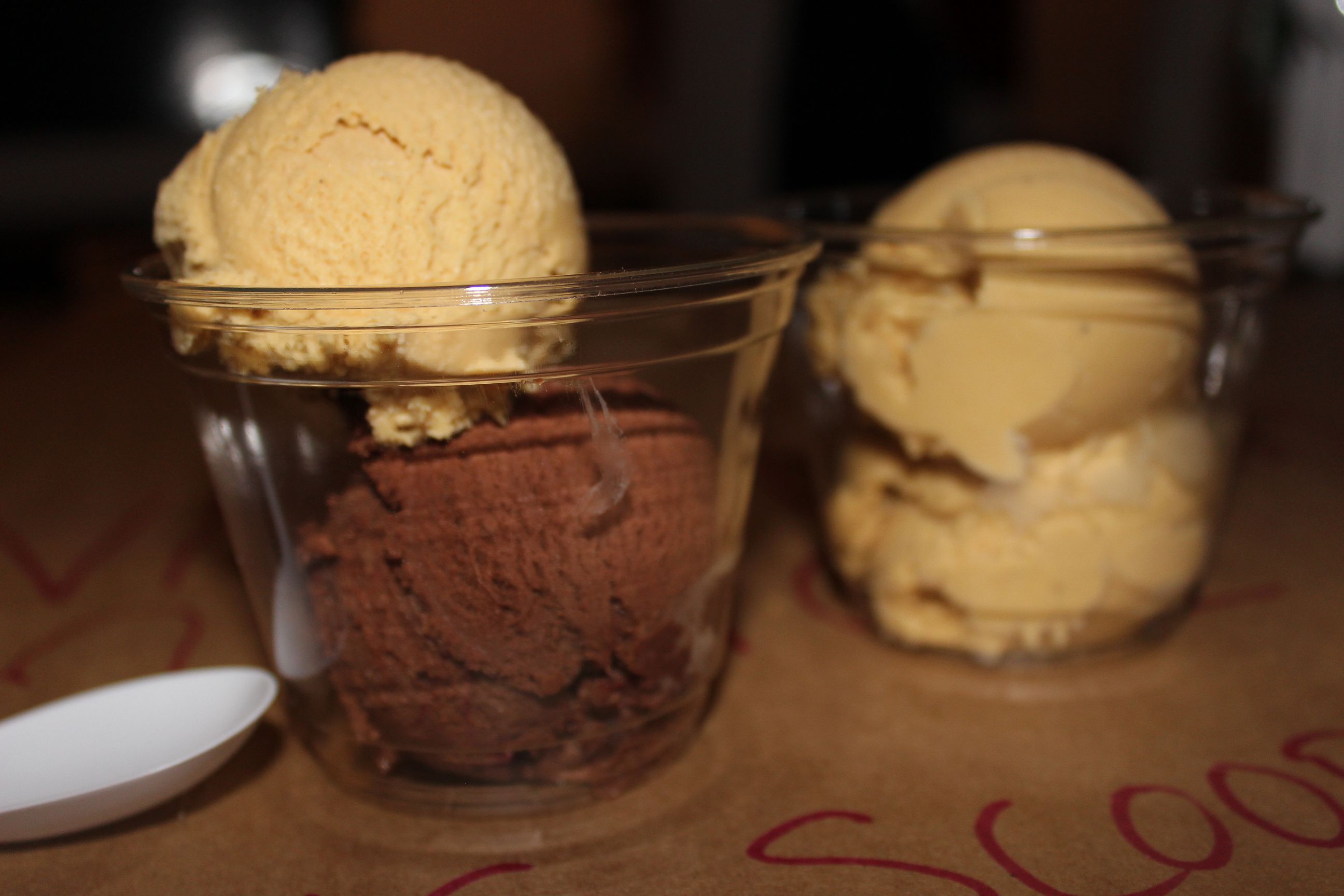 Related Articles
Share
About Author
(1) Reader Comment