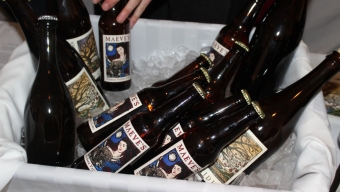 With festivals celebrating beers, wines and spirits happening every weekend in New York City, it's only fair that gluten free drinkers and lovers of cider get a dedicated evening of their own. The first ever "Good Cider" hosted by the folks at Edible Manhattan was a rousing success on Wednesday night, bringing hundreds of rowdy revelers to the lavish Tribeca Three-Sixty space offering breathtaking sunset views of downtown Manhattan. But as the sun was setting, the party was just getting started as nearly thirty different cider purveyors began doling out sizable and refreshing pours to wash down some savory food samples from ten participating restaurants and vendors.
Much as they have in recent months with their wildly successful 'Good Spirits' and 'Good Beer' events, the Edible team attracted a sea of thirsty folks into the sprawling venue, which would be jam packed within the event's first thirty minutes. Methodically, we began by preying on some of the evening's most sought after fare and the iconic Gramercy Tavern became an optimal place to begin. Brilliantly bedded atop a cabbage and apple slaw, the "Cured Pork Loin" was an immediate hit with our taste buds. The crunchy cracker and chilled salty slice of thick pork meshed admirably with the tangy slaw, further enhanced by a dollop of creamy aioli for contrast. Toward the far end of the room meanwhile, Lower East Side beer-lovers paradise Paulaner NYC was serving tender, juicy cuts of decadently "Braised Beef Cheek." Plated with some roasted peppers, the celery puree was a smooth and subtle base for each pulled apart hunk of mouthwatering meat.
With some food now in our bellies, it was time to begin sipping on the selection of ciders that surrounded us. Though the term cider has an apple connotation, stumbling across the likes of pear, wild cherry and blueberry flavors was a nice change of pace- even though the tastes of even an ordinary hard apple cider varied drastically from table to table. We began by alternating between some more familiar brands like Angry Orchard, whose newly released "Hop'n Mad Apple" was refreshingly dry and some that we were tasting for the first time. Aaron Burr Cidery's "Hemlock Apple" for example, was distinctive for its still style. Light and drinkable, there were hints of hops and pine present in the long finish. On the other hand, "Cider Tree" by Hazlitt 1852 Vineyards was decidedly sweeter in taste, decorated by its apple aroma and honey-fueled nose- so tasty in fact, that we were persuaded to pick up a four-pack for the road.
As the room began to fill up, we began to speed up our tastings some, gulping down refreshing sips of Bad Seed's complex "Bourbon Barrel Aged Cider" and Cliffton Dry's "Sparkling Apple Wine" before downing some rich "Long Island Duck Confit" from Dekalb Restaurant and bulbous cuts of Untamed Sandwiches' "Hot Goldie," enriched by chunks of beef short rib, cabbage and a creamy black pepper aioli. Despite our best intentions and an event that was three hours in duration, it became challenging to taste every single cider being offered during the event. Fortunately though, we weren't giving up without a fight. Notables like Bellmether's "Off-Dry King Baldwin," Black Diamond Cider's unique "Rabblerouser" and even Naked Flock's hoppy "Citra Hard Cider" made lasting impressions on us as standouts from the seemingly innumerable fray.
Edible Manhattan has now managed to pull off expertly run events focused around beer, spirits and as of last night, cider- all of which are always offered at great value and all of which are subsequently very well attended. With one final bite of "Butternut Squash Flatbread" from The Cleaver Co. & The Green Table, it was time to wave the white flag on the first ever "Good Cider." As it was, we found ourselves quite literally up to our necks in apples and over-satiated with food- but judging by the roomful of eventgoers around us, their nights were just getting started, just as 'Good Cider' was closing up shop.
- Jane Van Arsdale
Photos from Edible's 'Good Cider' 2015

Gramercy Tavern: Cured Pork Loin

The Cleaver Co. & The Green Table: "Butternut Squash, Caramelized Onion & Goat Cheese Flatbread"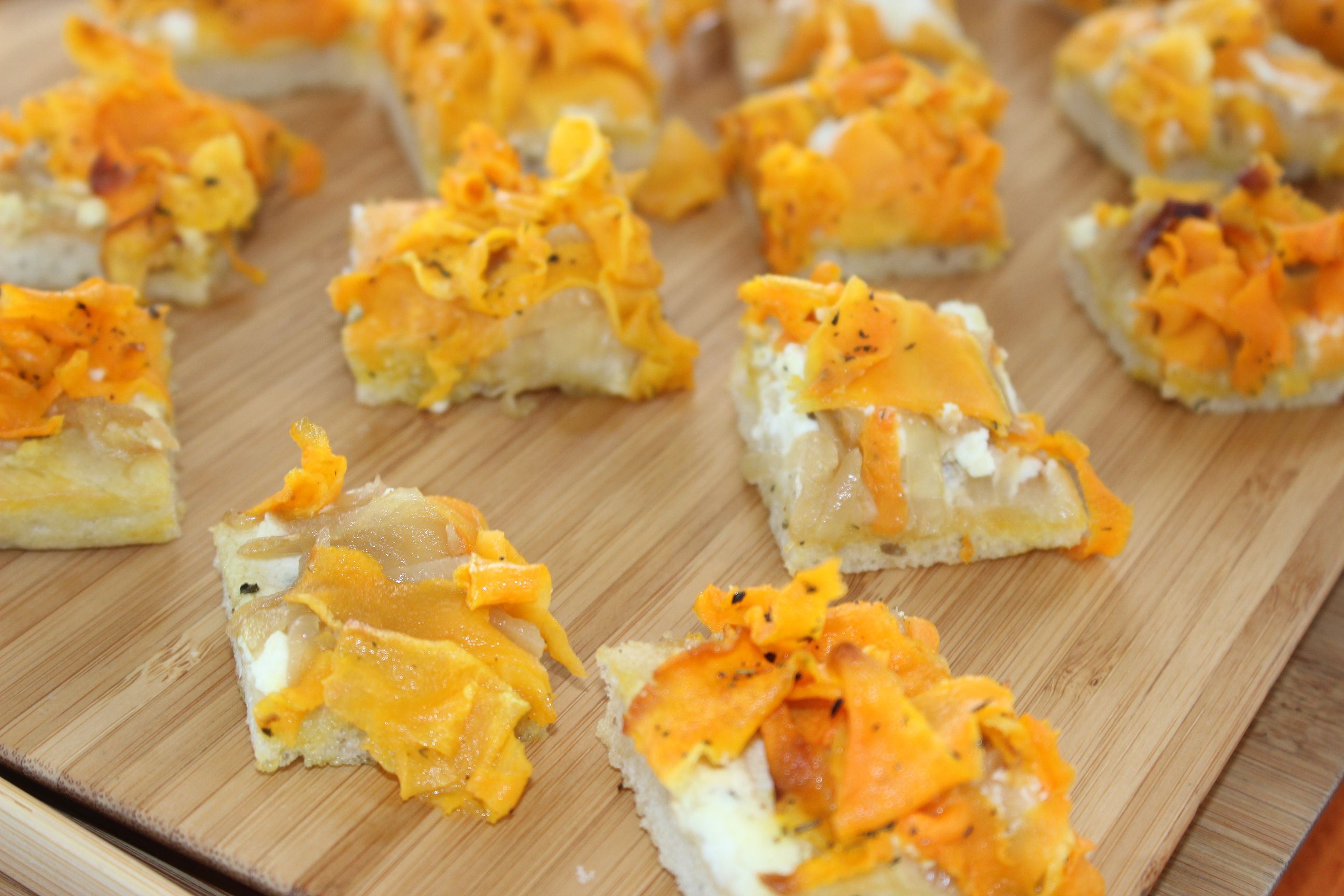 Wassail: "Apple Salad"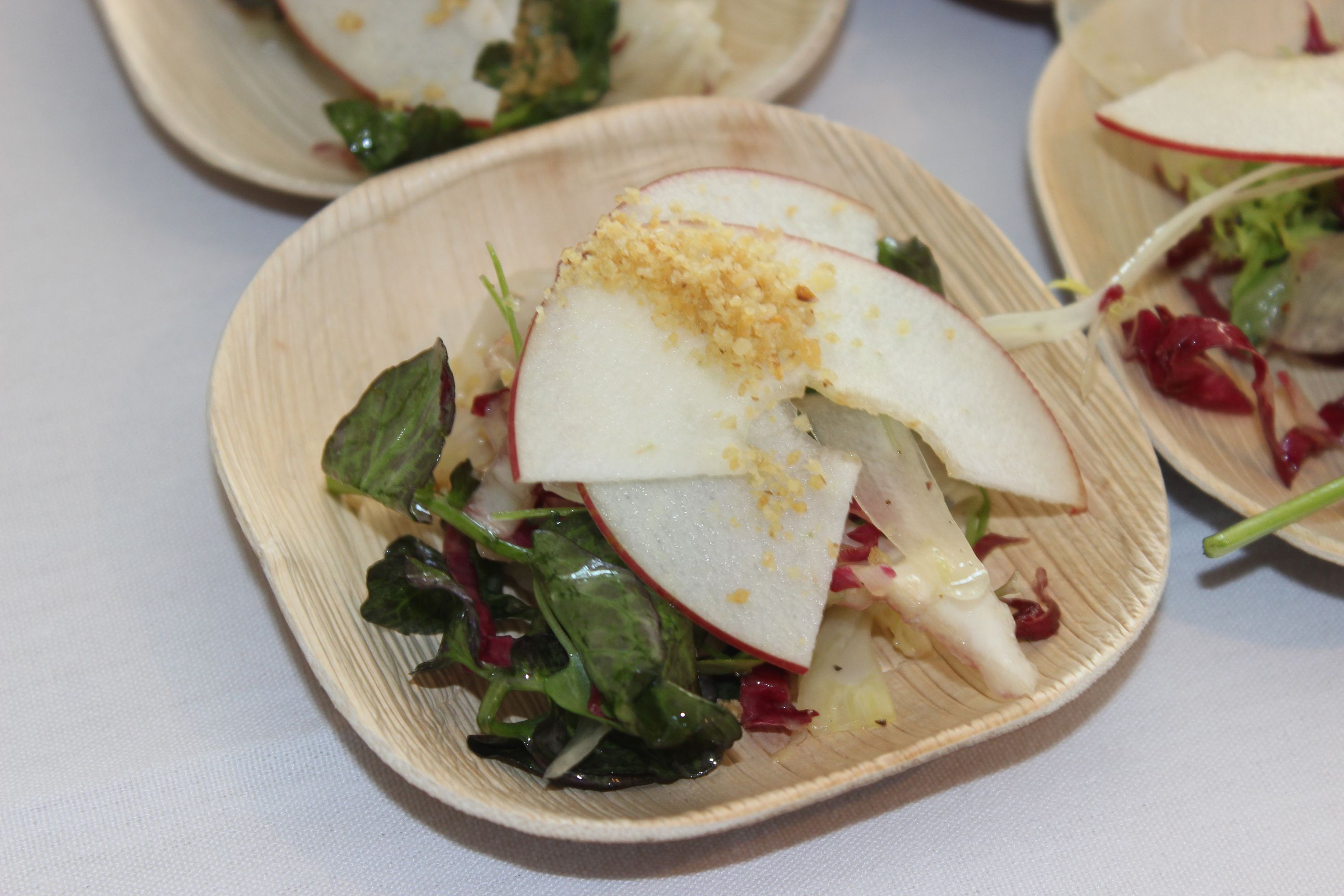 Untamed Sandwiches: "Hot Goldie Sandwich"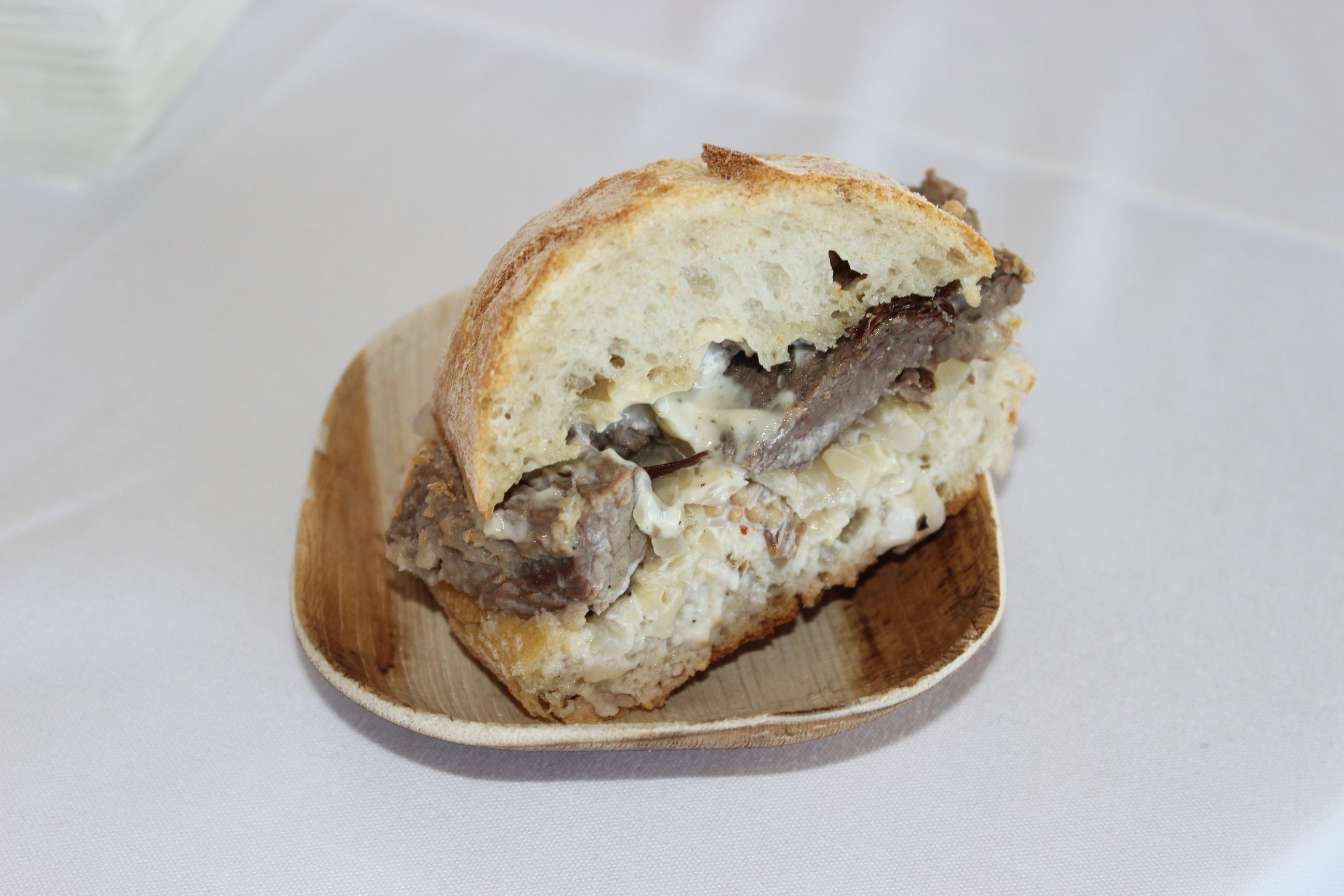 Paulaner NYC: "Braised Beef Cheek"
Grace's Marketplace: "Vanilla Bean Panna Cotta"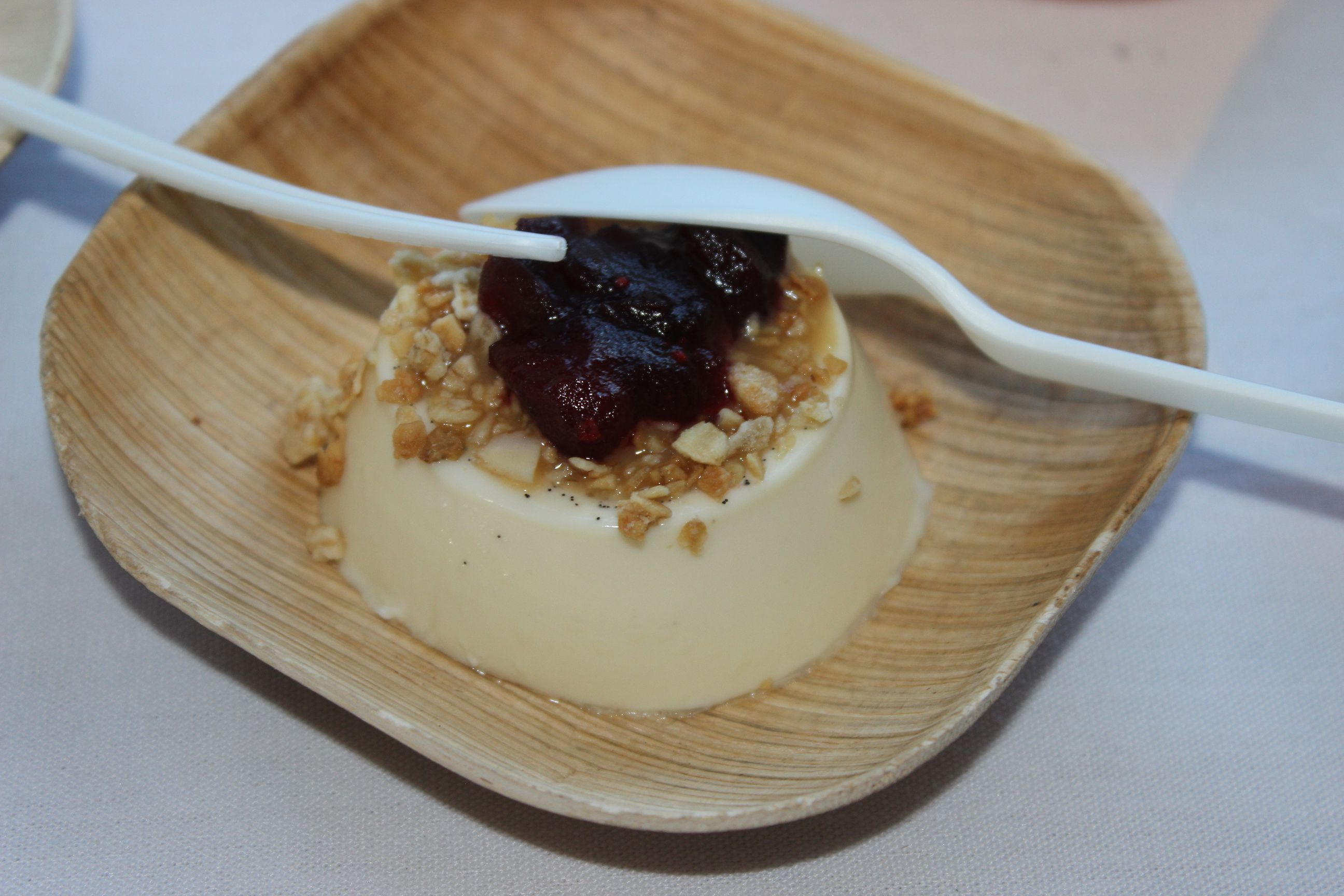 Jimmy's No. 43: "Cider Braised Bacon & Brussels Sprouts"

Dekalb Restaurant: "Beet Burger with Pickled Crosnes" & "Long Island Duck Confit"

Pazzi Pasta: "Cuttlefish Ink Reginelle," "Ancient Grain Kamut Radiatori," "Gluten-free Fusilli"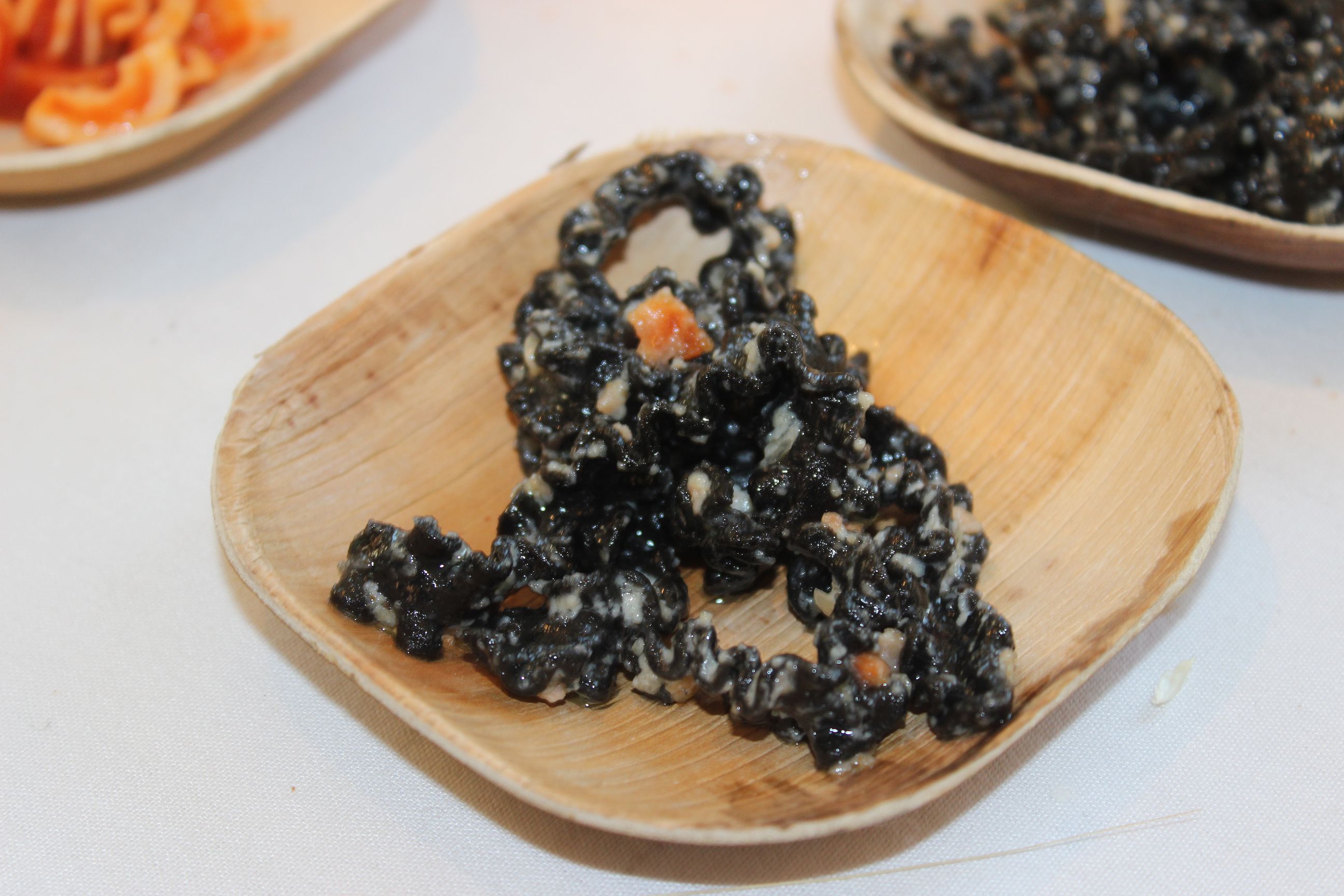 Dig Inn: "Baby Spinach & NY State Apple" & "5-Spice Meatballs"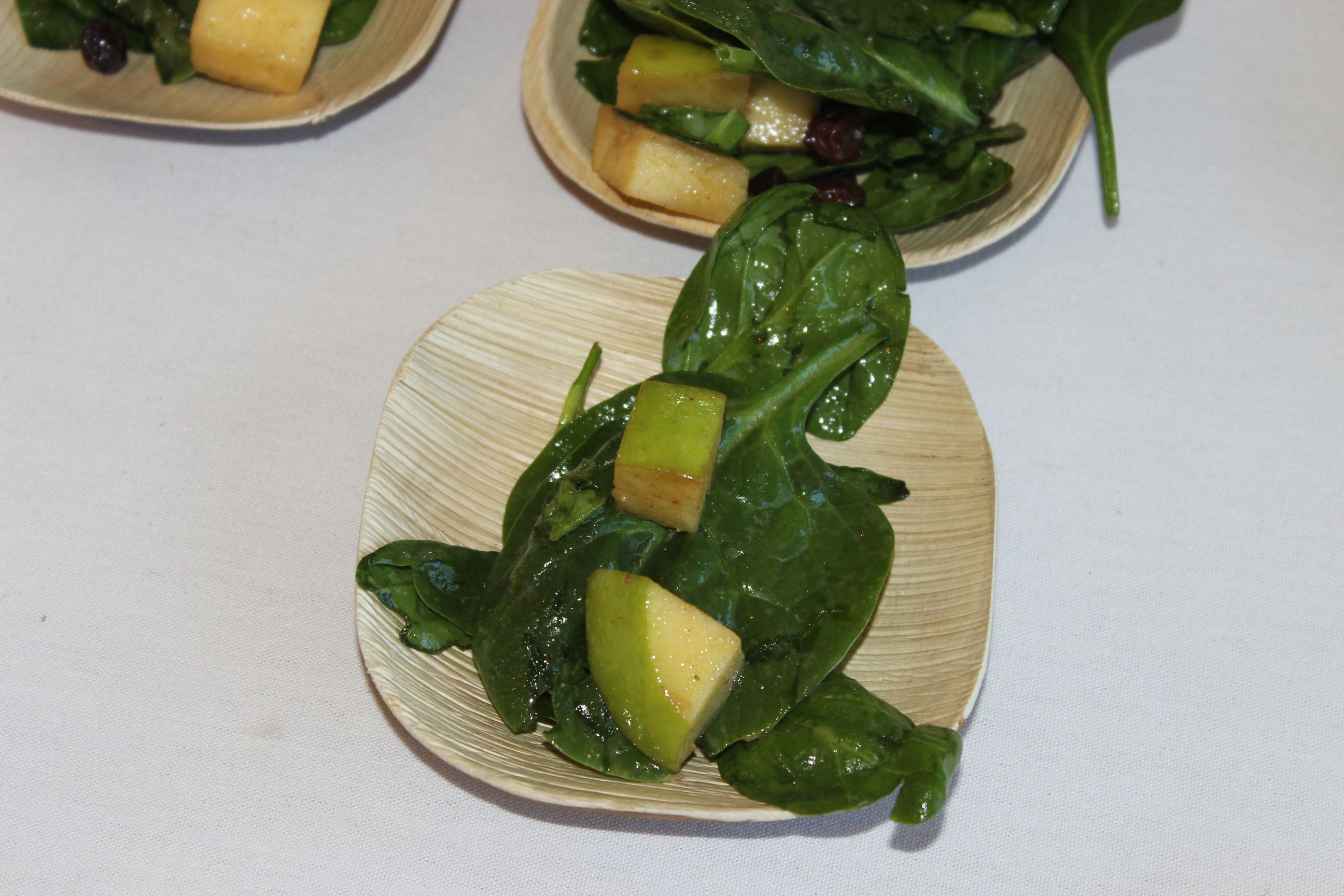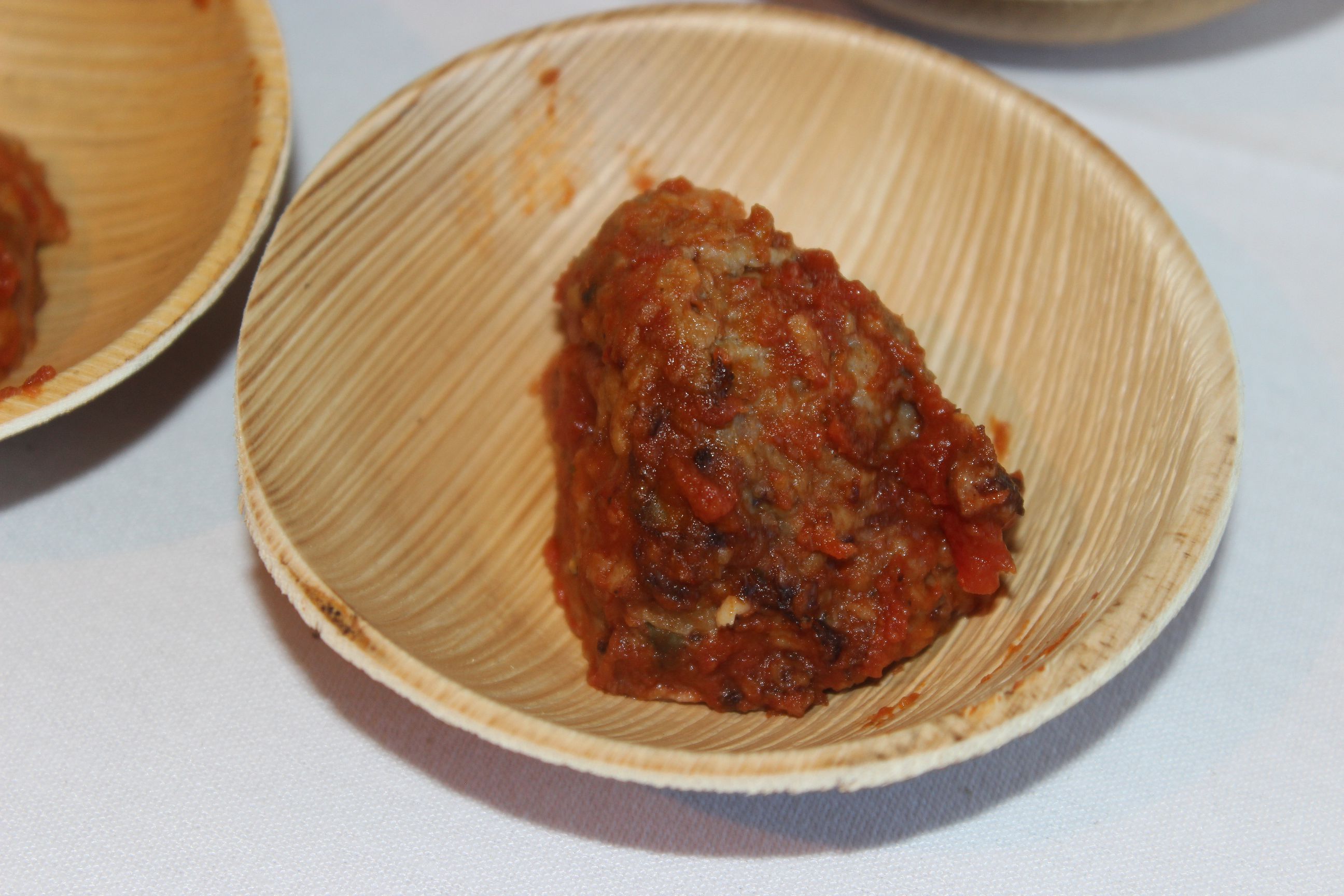 Related Articles
Share
About Author
(0) Readers Comments