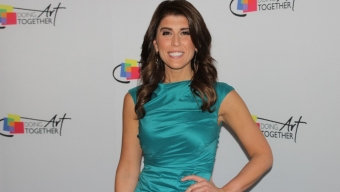 Amid a spectacle of views of Columbus Circle and Central Park, the team behind local non-profit organization Doing Art Together celebrated their prestigious 30th annual benefit event on Monday evening. The lavish Mandarin Oriental hotel was once again the poshest of settings as philanthropic guests donned their evening wear for a night on the town to benefit a good cause. For three hours, eventgoers would be treated to a veritable feast courtesy of some New York restaurants, a live music dance party and special performances to satiate any partygoer's appetite.
Though a legitimate smorgasbord would follow, the evening's program would laud one local citizen for his community work with the organization. This year, Managing Director and Head of Research for Sales & Trading at ITG, Michael Marrale would be presented with Doing Art Together's annual award by local NBC 4 traffic reporter Lauren Scala, who would eloquently serve as the affair's official emcee. In their efforts to support and educate New York City youths through artistic development, Doing Art Together works to build and foster skills that are often learned outside of a classrom. And in using a hands-on approach, their efforts and impact are often directly affected by the annual funds raised on this night each year. With special guests ranging from Tony and Grammy Award winning actor/playwright Billy Porter and live music from Crispin Cioe and Cracked Ice, the evening was both festive and classy, allowing the hundreds of guests in attendance to really kick back and enjoy their surroundings.
Further enhanced with a slew of art pieces and canvases on display, the Doing Art Together staff welcomed the arriving folks to the 36th floor ballroom in style. The minimal decor really allowed the artwork on hand to stand out and accordingly, many in attendance spent time carefully perusing each work as the evening wore on. While the artwork was a feast for the eyes, the aromas permeating in the air inside of the ballroom were utterly intoxicating. From The Meatball Shop's traditional and delicious "Beef and Tomato Meatball" to Karloff's delectable "Brussels Sprout Casserole," breaded just lightly enough to really impact the dish's flavor profile, there was plenty for us to note as we paced ourselves around the crowded room.
Between bites, we managed to browse a vast collection of silent auction items ranging from high end purses and retailer gift cards to sports memorabilia, spa experiences and exciting trips, all of which were certain to entice guests to open up their wallets just a bit further. Back at the tables meanwhile, we were satiated by Barcade's excellent "Chicken and Waffle." Topped with bacon butter and maple syrup, the decadent bite-sized offering was nicely balanced between sweet and savory and quickly became our favorite serving of the enitr evening. Just a notch below, Spaha Soul's "Spicy Pancake" was sweetened by its red velvet consistency and a bevy of different seasonings. Paired with a crumbling "Jamaican Jerk Chicken Cutlet" and drizzled with a berry sauce made the dish among the evening's most unique.
We'd be remiss not to mention Melt's array of ice cream sandwiches enveloping soft cookies with creamy ice cream flavors like salted caramel, chocolate spice and pumpkin pie, which was candidly our favorite. Just as it seemed that we were licking up the remaining crumbs, a full on dance party once again broke out- just as it does every year. And the team from Doing Art Together joined the many guests that purchased tickets to attend, put aside all of their hard work leading to that point and collectively let loose- all in the good name of charity.
- Alexandra Fetsey
Photos from Doing Art Together's 2015 Annual Benefit

Spaha Soul: "Spicy Pancake with Jamaican Jerk Chicken"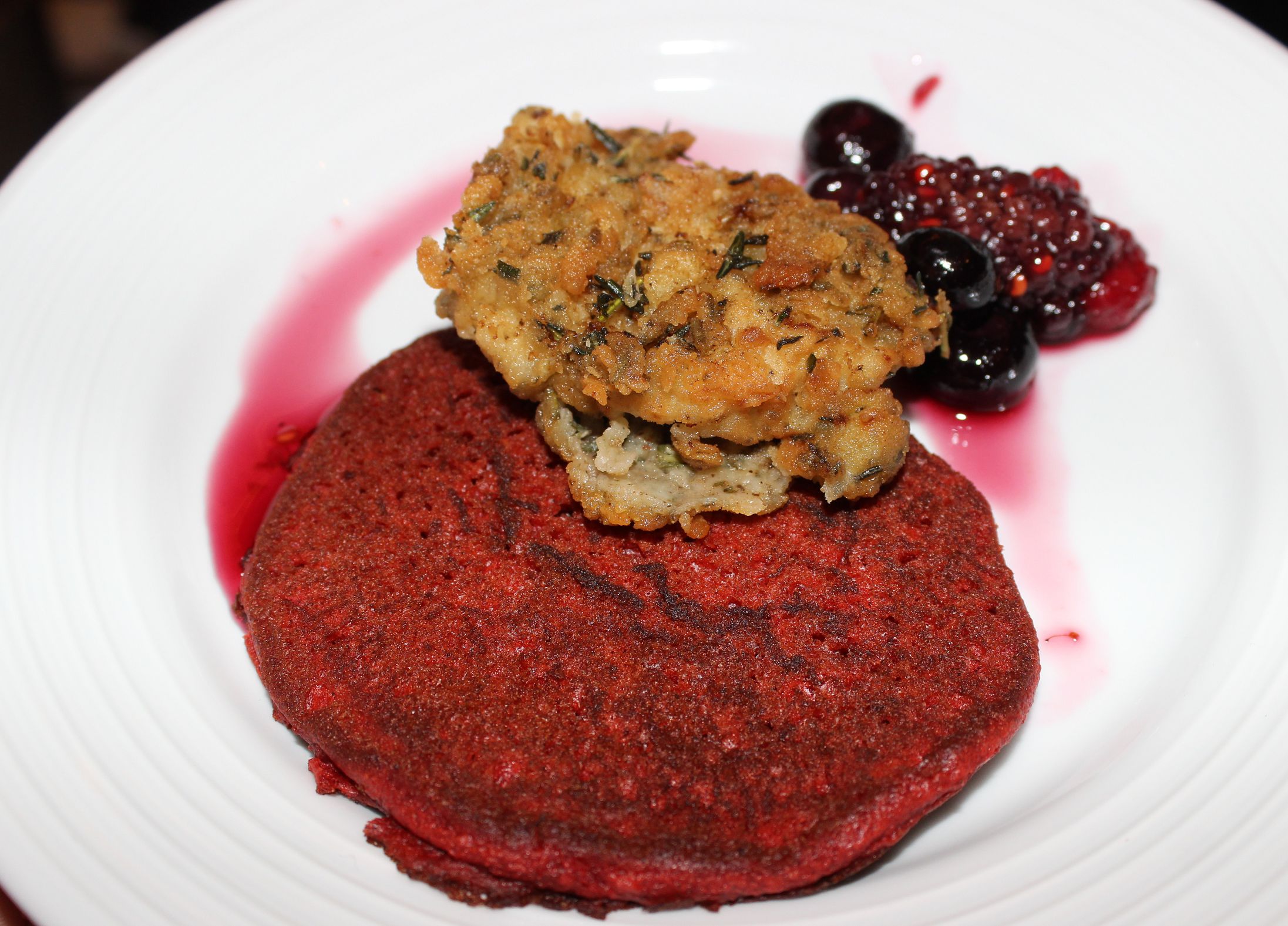 Treat House: "Assorted Rice Krispie Treats"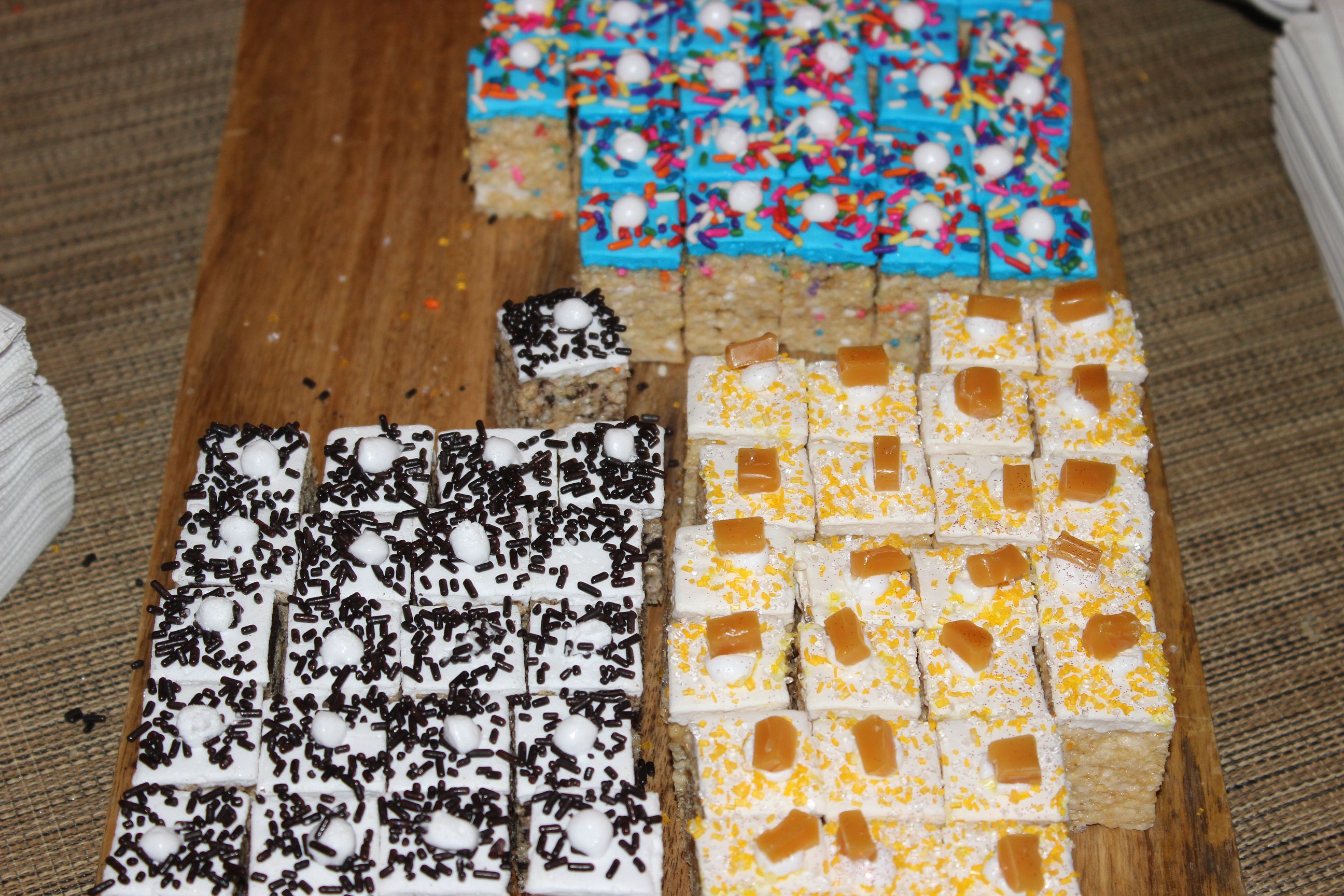 Stumptown Coffee Roasters

The Meatball Shop: "Beef and Tomato Meatball"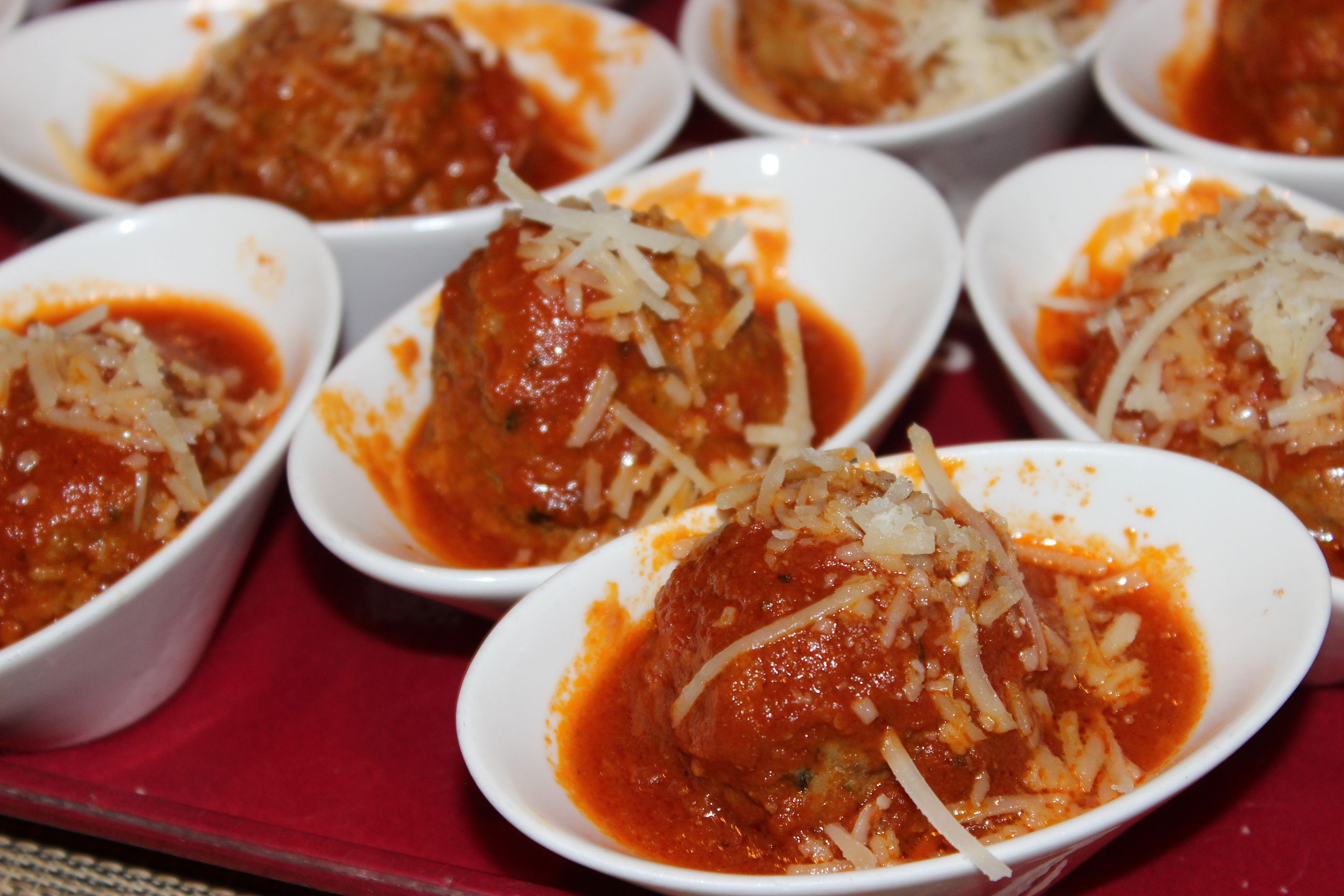 Karloff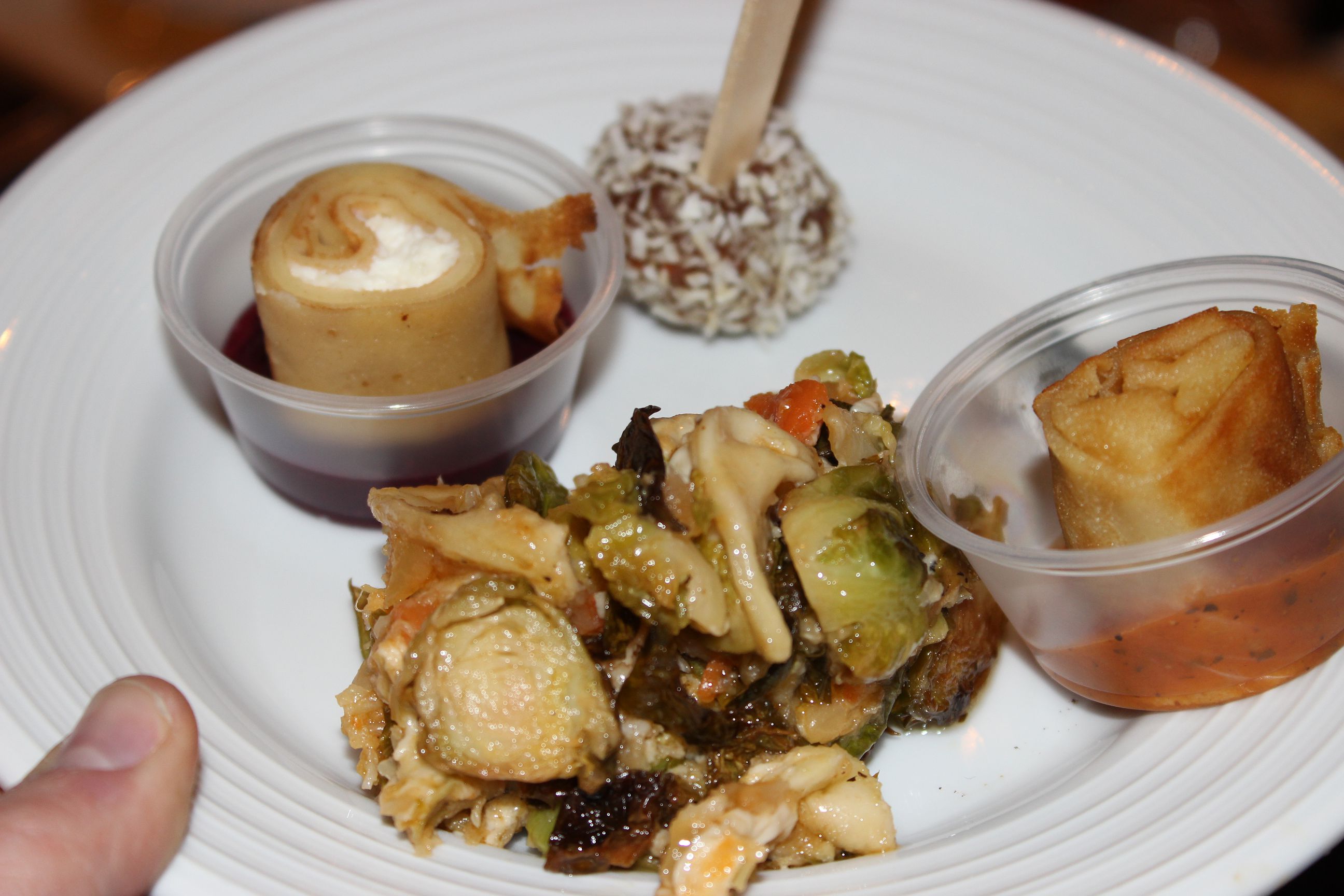 Atrium Dumbo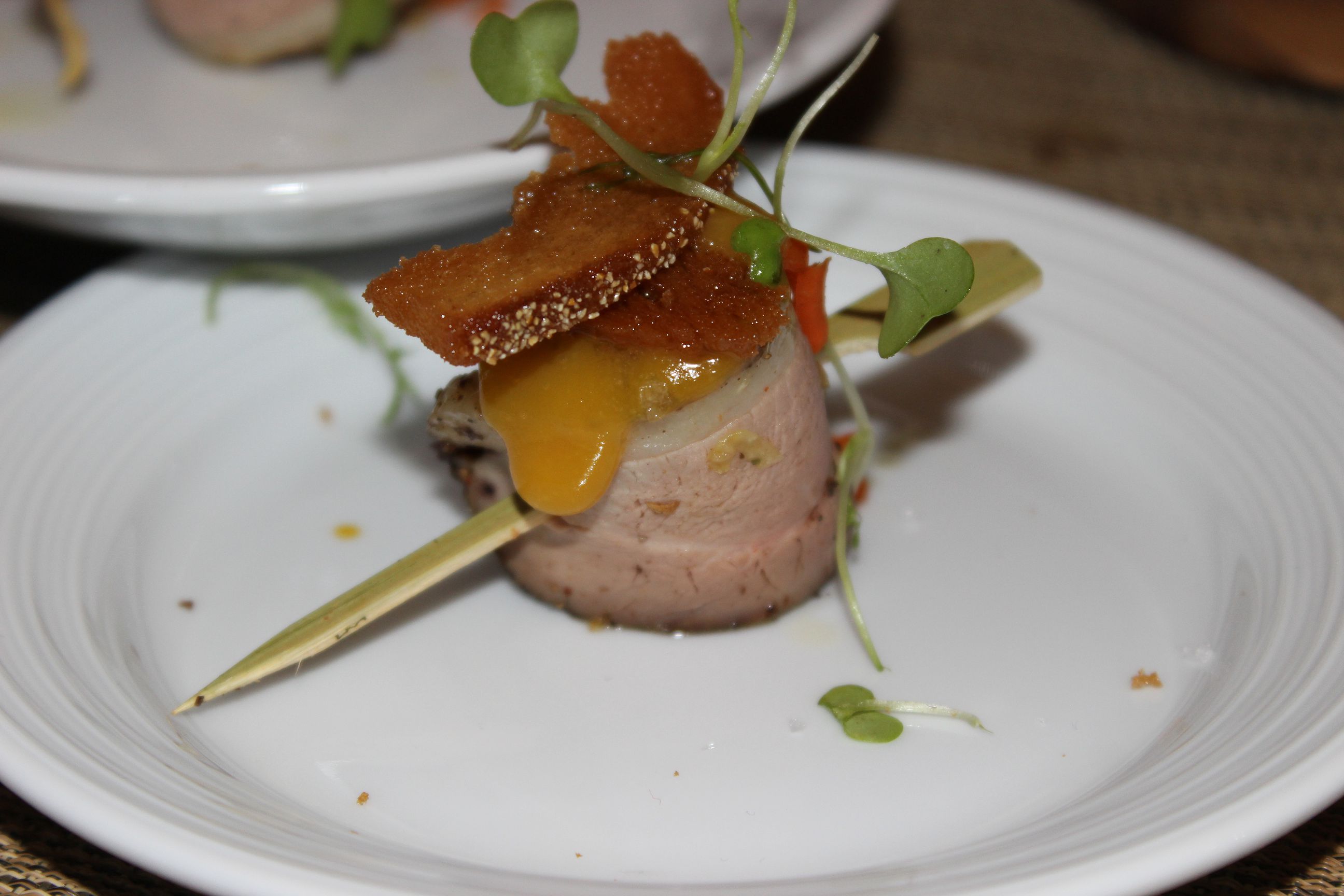 Barcade New York: "Mini Chicken and Waffle"

Melt Bakery: "Ice Cream Sandwiches"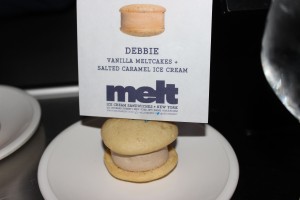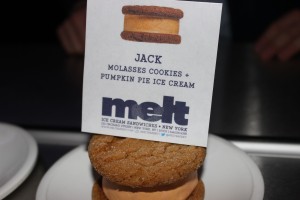 Related Articles
Share
About Author
(0) Readers Comments