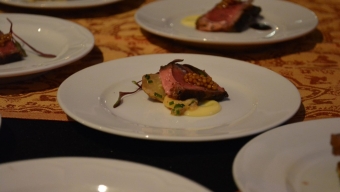 Even the rain could not put a damper on a gala event filled with exquisite wine and gourmet food at Chelsea Piers on Wednesday night. Hundreds of guests gathered in the spacious ballroom at Pier Sixty for the 12th Annual "Wine and Wishes." Proceeds from the elaborate fundraising event benefit the Make-A-Wish Foundation for Metro and Western New York. The four hour evening features special dishes from esteemed chefs, hundreds of exceptional wines for tasting, a massive silent auction with memorabilia and a live auction for unique exuberant experiences unavailable elsewhere. For foodies and wine enthusiasts it's the Christmas morning of events. Guests are encouraged to taste-test countless select wines and dishes from the finest restaurants in New York City. After two hours of wining and dining, guests are ready to put their rainy day funds towards a good cause.
The Make-A-Wish foundation–a charity that hardly needs an introduction–depends on donations in order to grant wishes for children with life-threatening medical conditions. The effects of a wish-come-true can lift spirits and provide hope for a sick child and their supportive families. Since inception 12 years ago, "Wine & Wishes" has raised more than $6.6 million for the Metro New York chapter of Make-A-Wish, allowing them to grant 725 wishes.  The funds raising during the evening will be used to create more opportunities for families battling through the storm of ongoing illness.
In the event's first two hours, New York City's finest chefs served up some truly exceptional fare— dishes that would leave even Food Network judges smiling from ear to ear.  You can find pictures of some of our favorite tastes from "Wine & Wishes" below. As the saying goes, a picture is worth a thousand words and if you were lucky to chat with a renowned chef, he or she would happily describe their dish in that exact word count.
In the main ballroom, Asellina served up a mouth-watering "Roasted Veal Agnolotti, Fava Beans, Pecorino Sardo with a Barolo Reduction." Over at STK, guests were treated to tender tastings of "Red Wine Braised Short Rib" decorated by a carrot butterscotch and crispy shallots. Keeping in theme, BLT Steak was serving up "Short Rib Early Spring Vegetable Pot-Au-Feu" that offered a perfect marriage of salty and savory. Public House meanwhile delivered "Panko Crusted Crab Bites" decadently topped with caviar on a crunchy wonton.  Barchetta had a beautiful bounty of "Raw Seafood "including pink salmon. And of course one would be remiss to skip the wines. Guests washed down their dishes with the "Freakshow" a bright, herbal wine and Michael Oliver "Cremant de Limoux", a sparkling wine with subtle hints of peach. Our palates danced with the light and vibrant "Sauvignon Blanc" from Uppercut Wines and the earthy "Cabernet Sauvignon" from The Hess Collection. Guests certainly left plenty of room for desserts and flocked towards Batter & Cream's "Handmade Whoopee Pies" and  "Ice Cream Sandwiches" from Melt. The Culinary Institute of America offered a cherry on top with the likes of picture perfect cookies, mini chocolates, and specialty candies.
At 8pm, guests with wine glasses in hand, made their way toward the stage to grab seats and welcome emcee and CBS2 News Anchor Chris Wragge to the podium. Wragge has hosted in the past and at this time is a pro in the art of live auctioning. He welcomed co-host Charles Merinoff, Chairman and CEO of The Charmer Sunbelt Group, to the stage to represent Make-A-Wish and share his story. Wragge and Merinoff welcomed former New York Mets Manager  Bobby Valentine to talk about his involvement and offer some laughter to the crowd as he auctioned off a special baseball package. Perhaps the most moving part of the evening was a speech from Michelle Churba. Churba's Make-A-Wish became a reality when she was just 11 years old. Churba, who is in her 20s and healthy, told the audience she'll never forget the experience and even credits much of her own success to the charity.
While the Make a Wish continues to grow every year, hosting a large event serves as a meaningful reminder of their mission: to deliver much deserved happiness to children. Seeing wishes come true will always be sweeter than wine.
- Stephanie Kraus, Photos by Zachary Humenik
Photos from Wine & Wishes 2015

American Cut: "Steak Tartar with Potato Chips"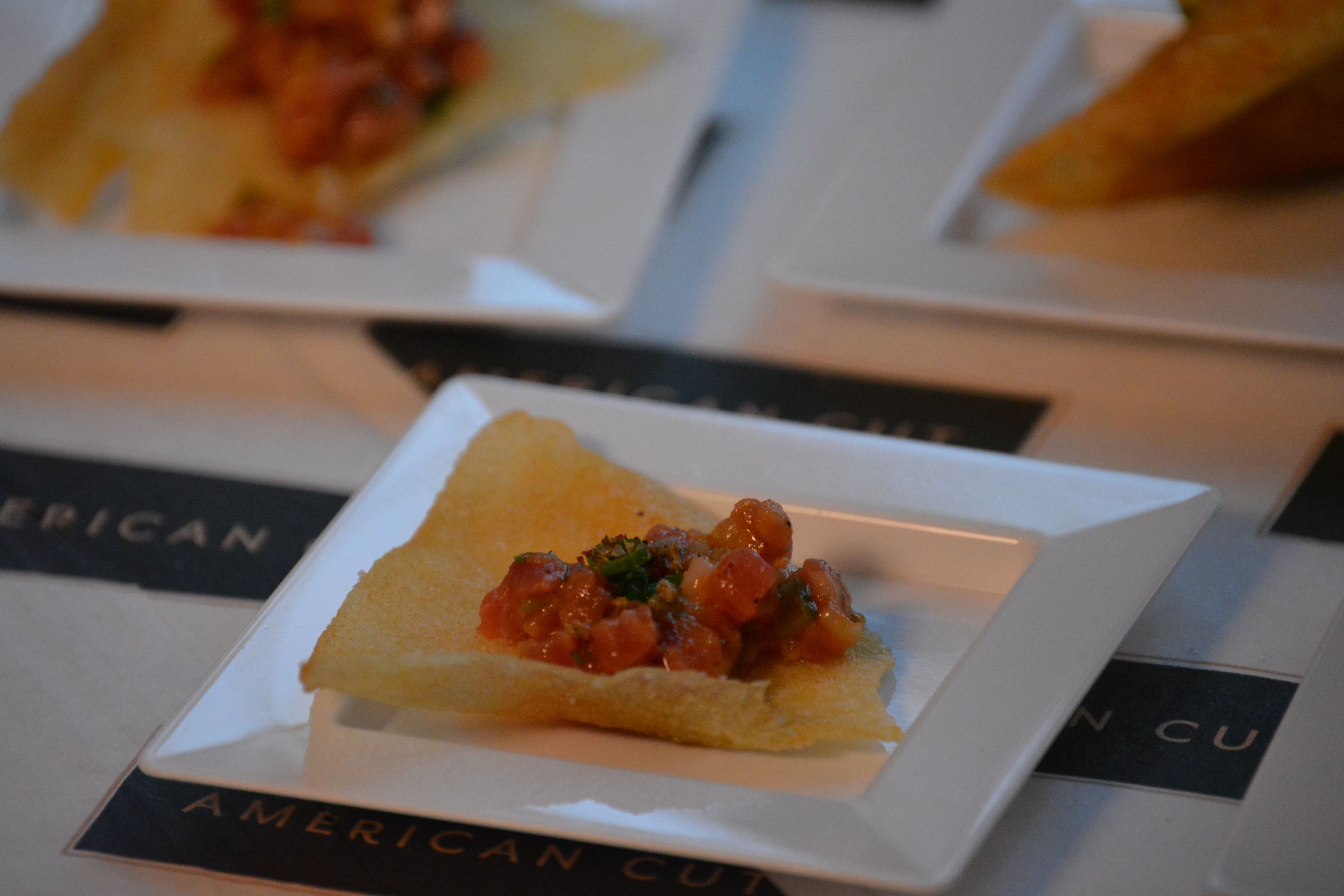 Asellina: "Roasted Veal Agnolotti, Fava Beans with Barolo Reduction"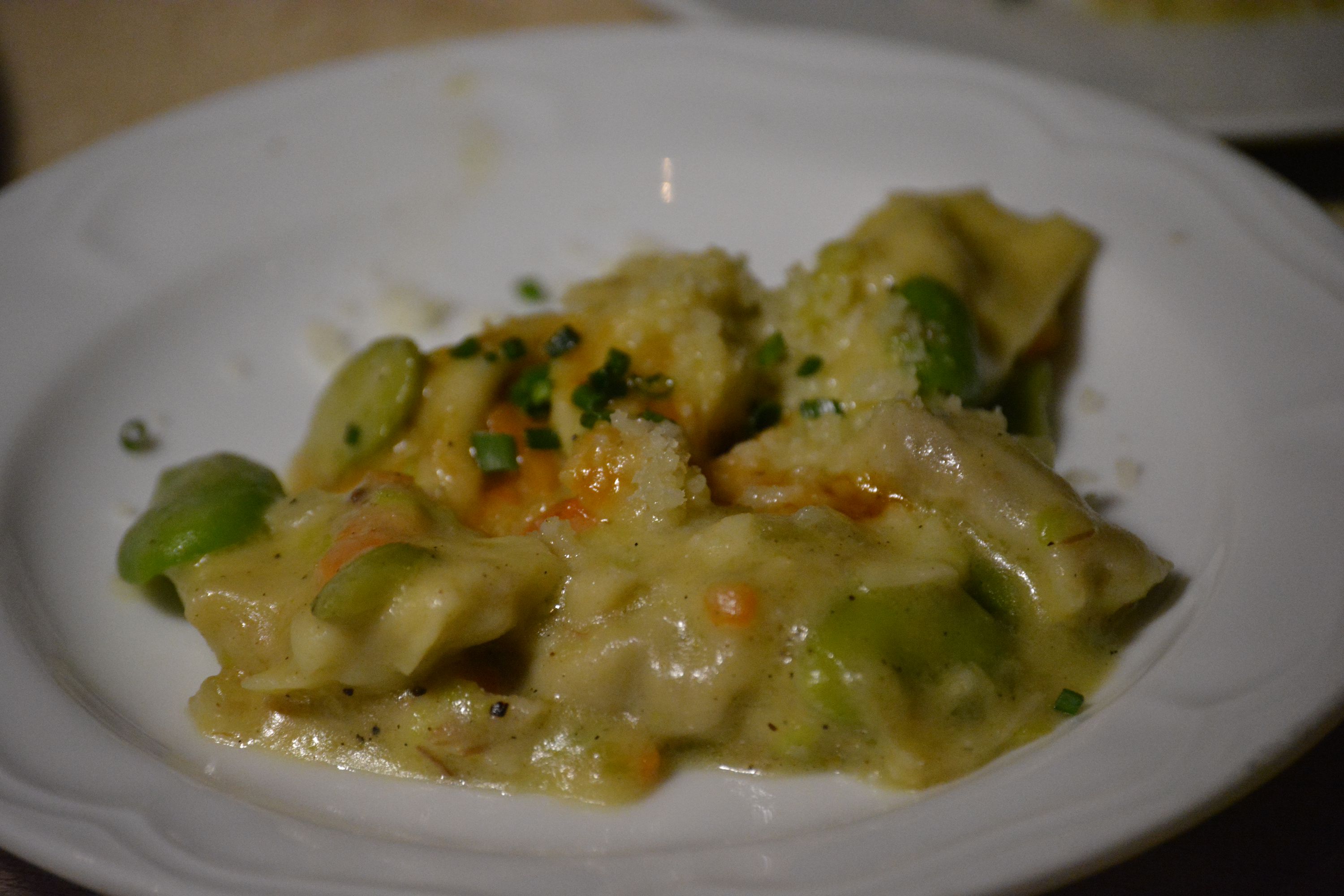 Aureole: "Yellowfin Tuna Tartare"

Barchetta: "Crudo del Mercato"

Batter & Cream: "Homemade Whoopie Pies"

Blue Water Grill: "Tuna Crudo with Avocado, Tamarind and Tapioca Chips"

BLT Steak: "Short Rib Early Spring Vegetable Pot-Au-Feu"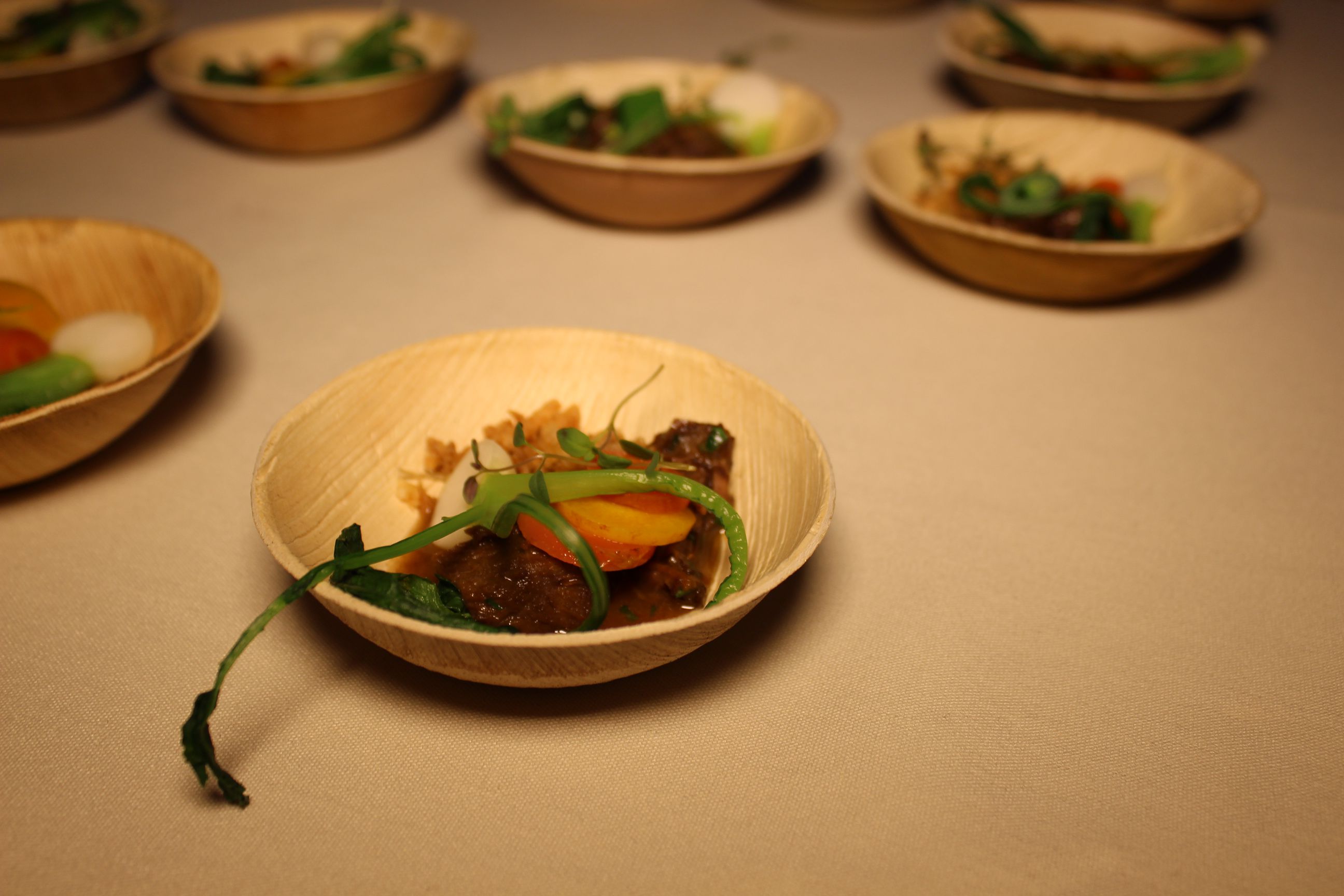 Casa Nonna: "Gnocchi Pomodoro"

Catch: "Mahi Mahi Wonton Taco and Guacamole, Tomatillo & Lime"

Distilled: "Chicken Liver Pate with Pickled Shallots and Whipped Honey"

Formaggio: "Fresh Mozzarella Varieties"

Knickerbocker Bar & Grill: "Caviar Pie on Toast Points and Gourmet Egg Salad"

Lugo Cucina Italiana: "Mini Meatballs Pomodoro"

Melt Bakery: "Ice Cream Sandwiches"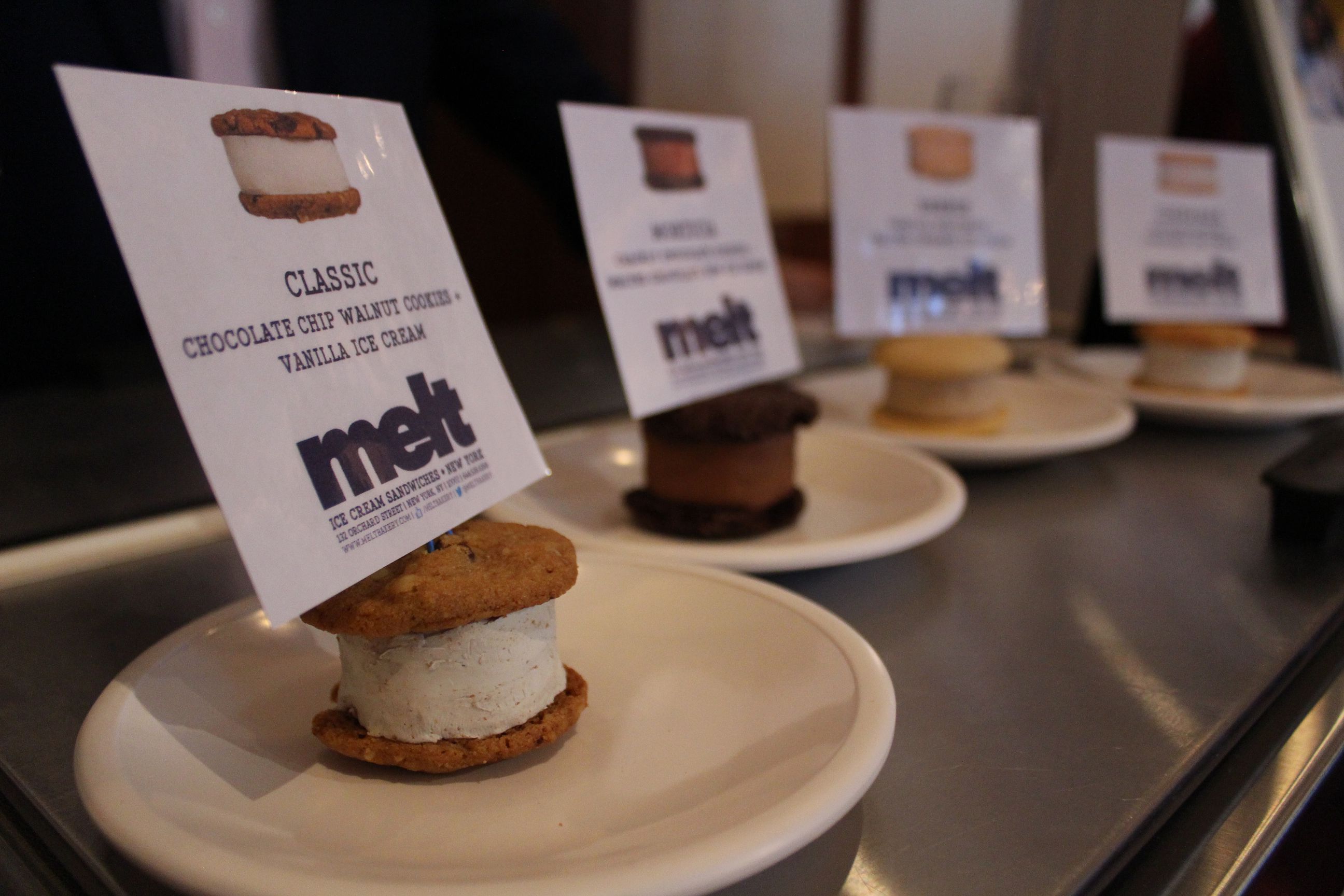 American Cut: "Orecchiette Pasta with Lamb Sausage" & "East Coast Oysters"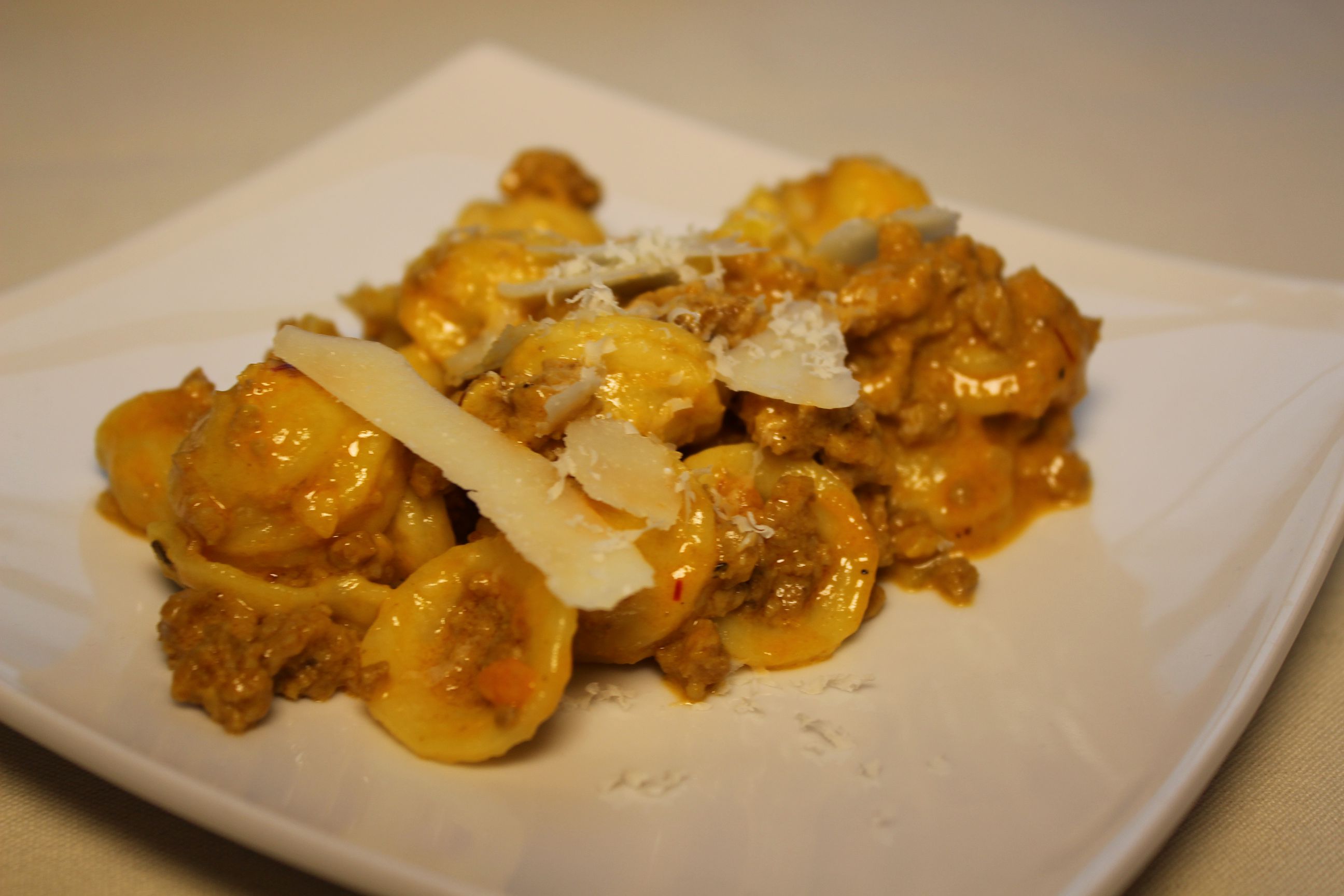 Public House: "Panko Crusted Crab Bites"

Scarpetta: "Creamy Polenta: Fricassee of Truffled Mushrooms"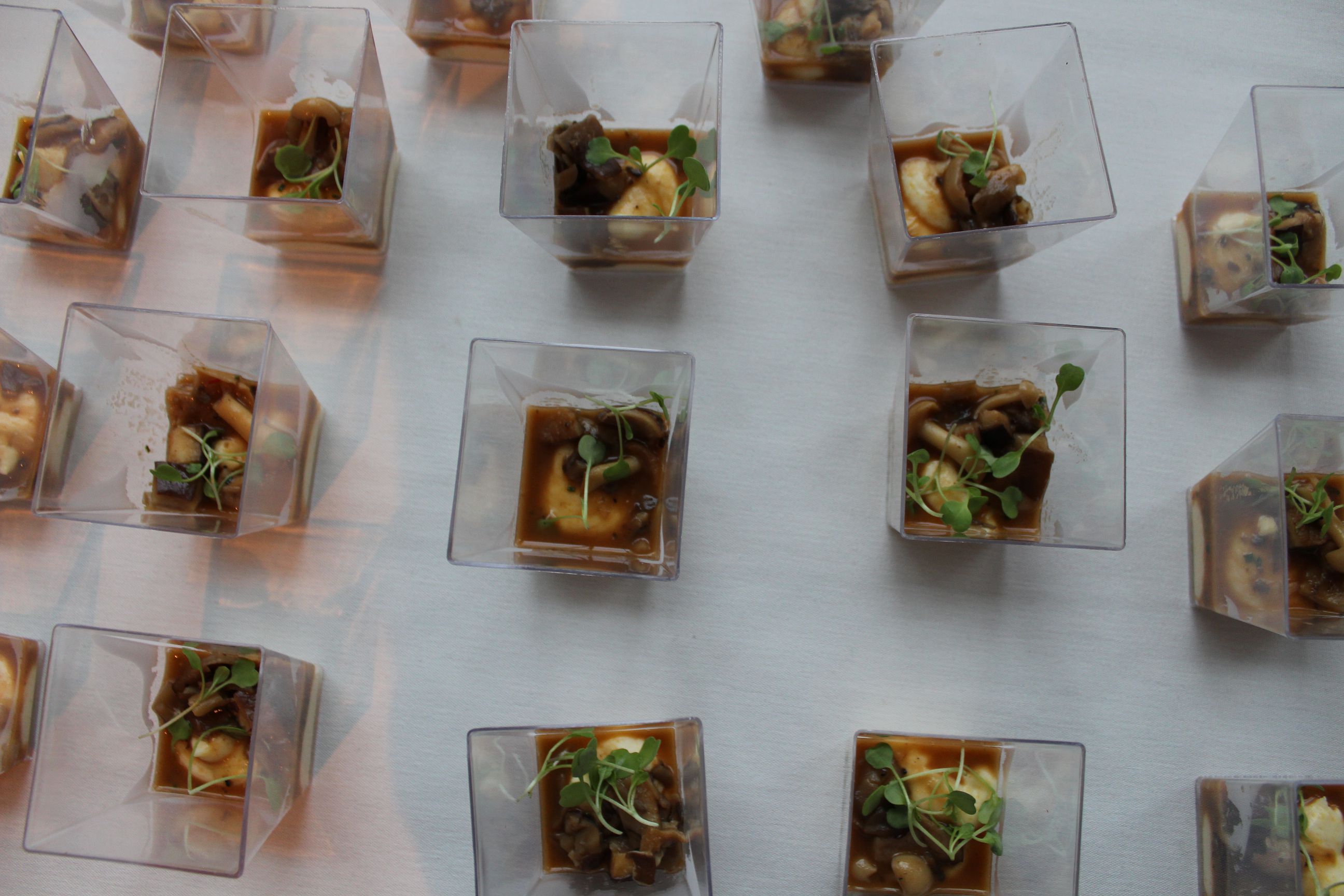 Seafire Grill: "Assorted Seafood"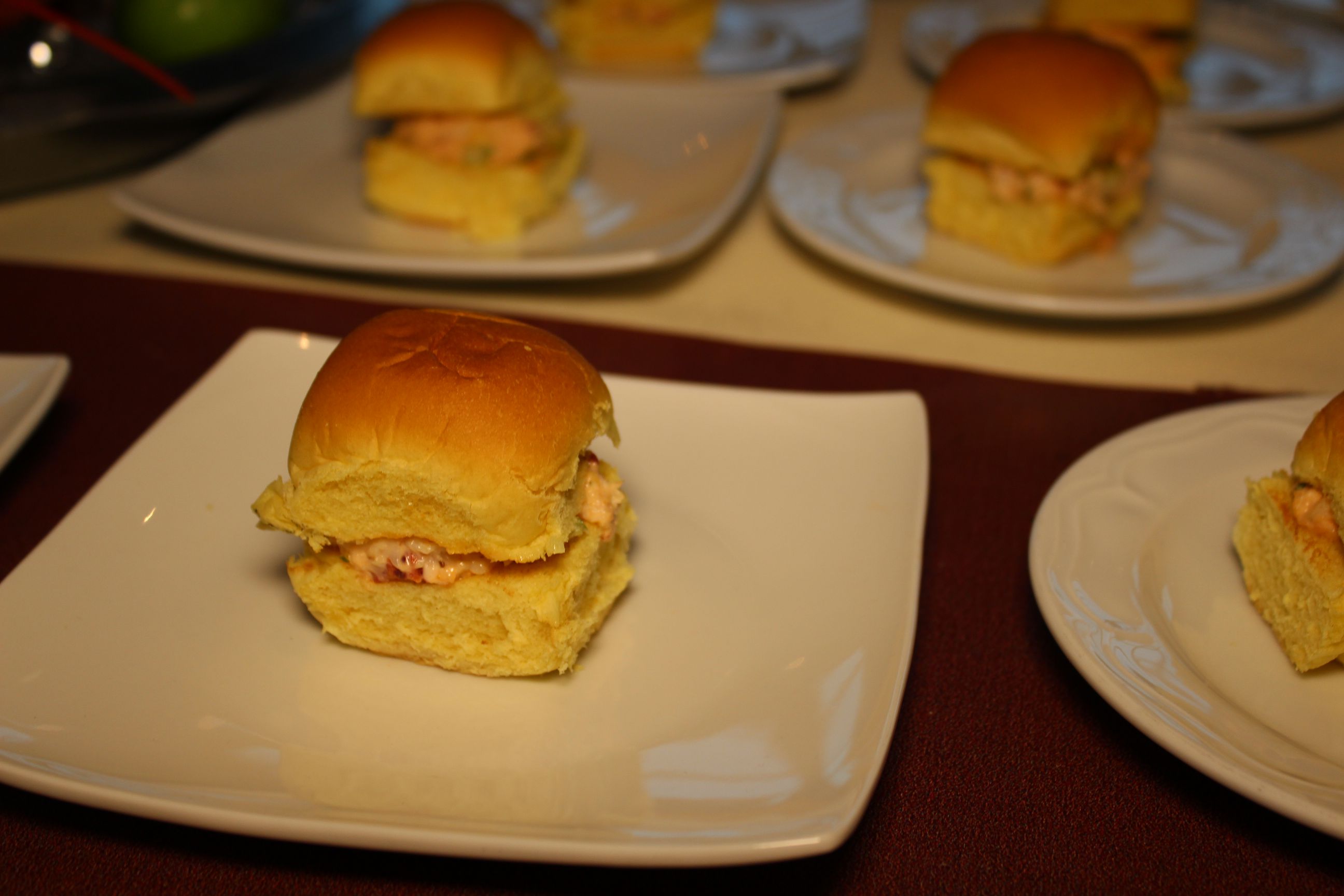 Strip House: "Dry Aged Strip with Pickled Mustard Seeds"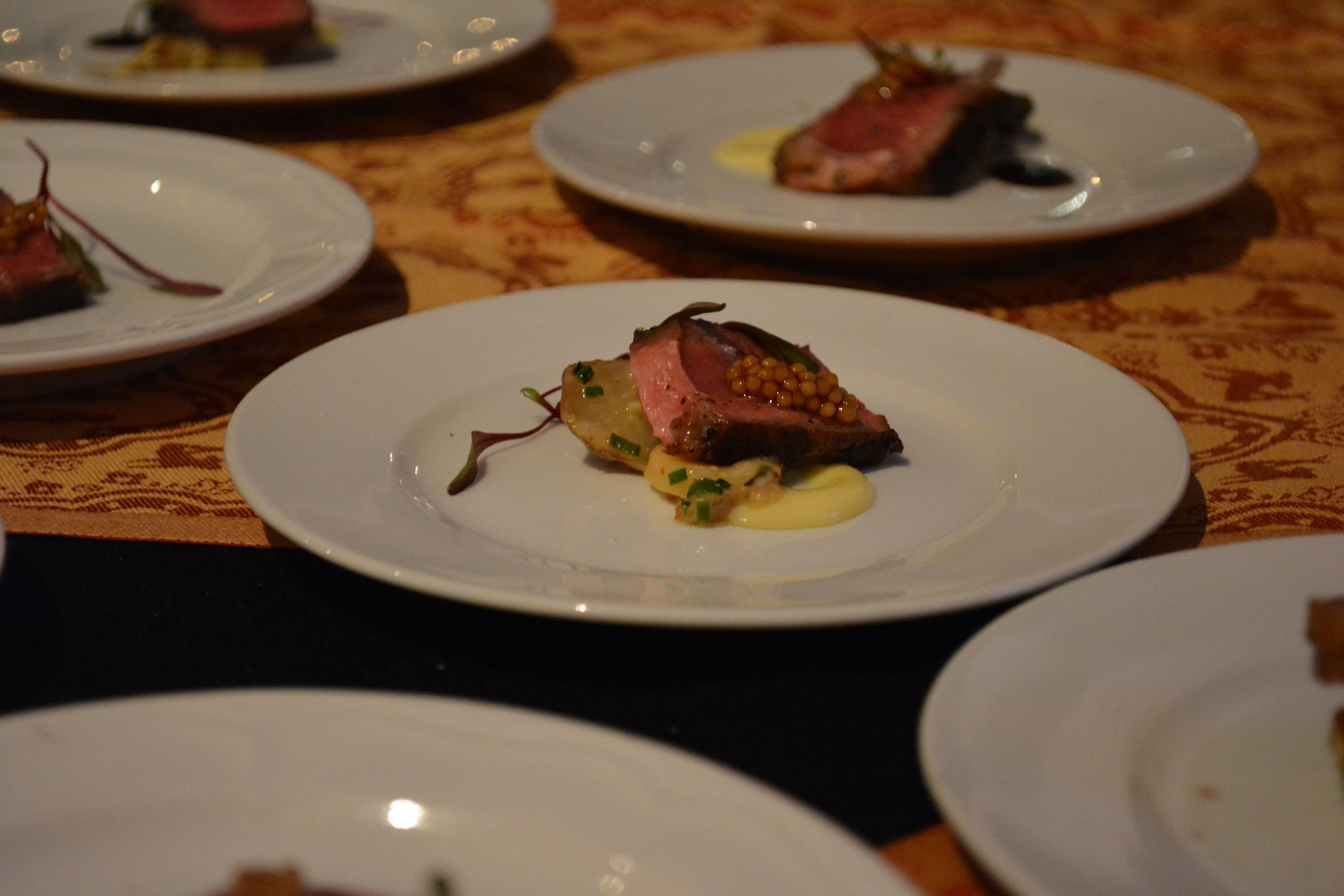 STK: "Red Wine Braised Short Rib with Carrot Butterscotch"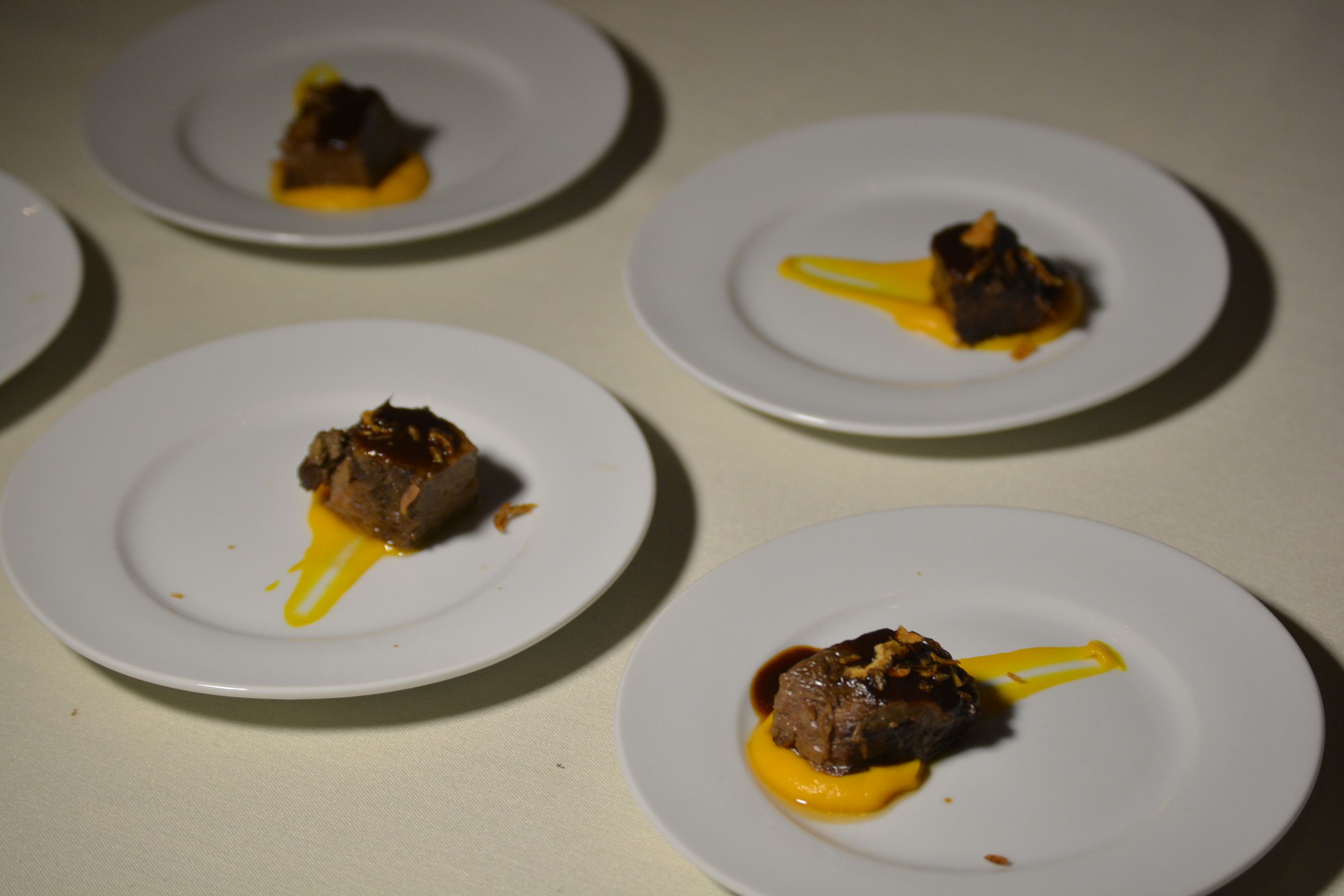 The Culinary Institute of America: "Smoked Salmon with Remoulade Sauce, Mozzarella & Prosciutto Roulade"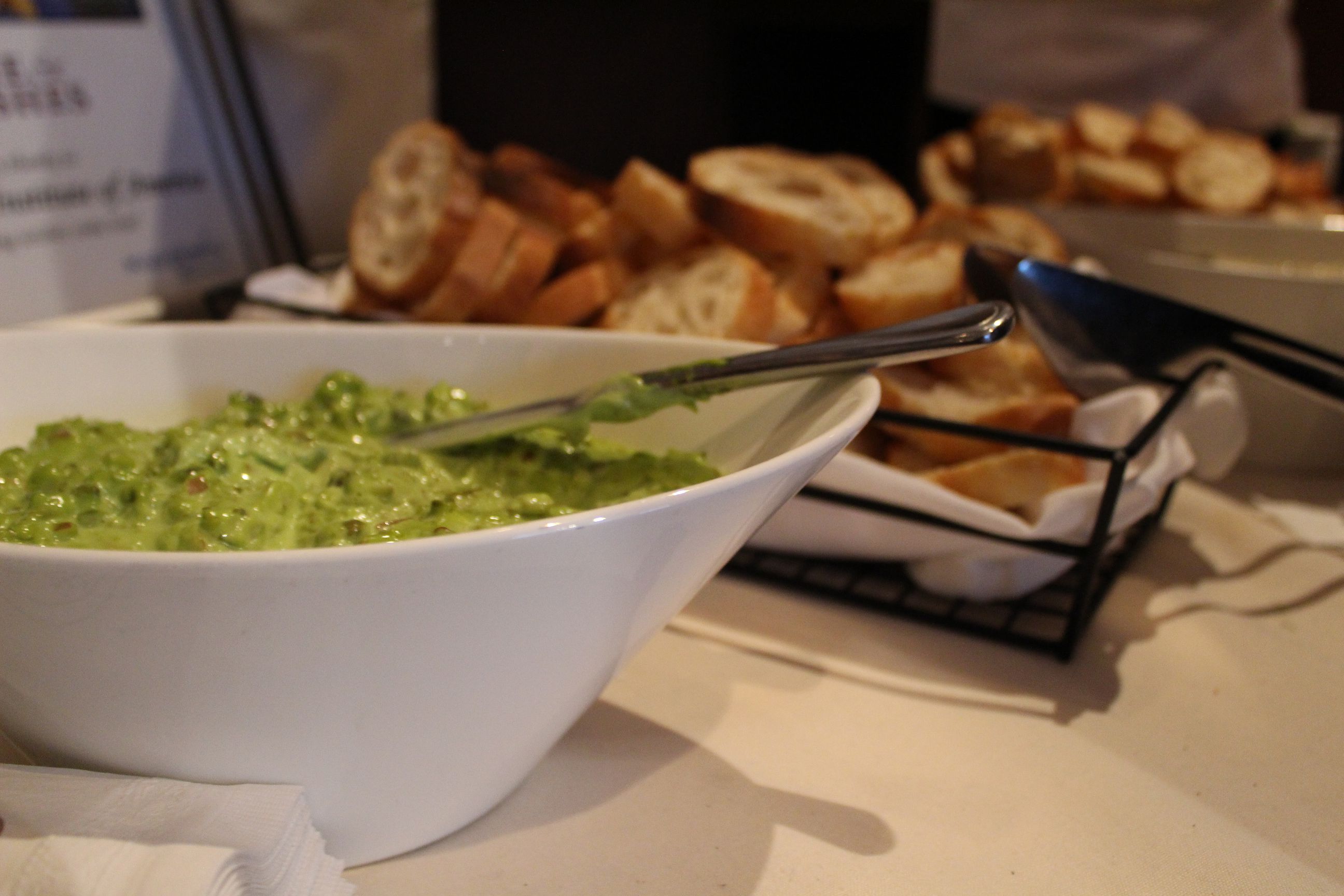 Related Articles
Share
About Author
(0) Readers Comments