Blog: Brisket King of NYC 2015
The overwhelming aroma of succulent smoked brisket permeated out to the front entrance of Fort Greene's Irondale Center on Monday night as throngs of anxious onlookers lined up around the venue's exterior awaiting entrance into the space. Throngs of hungry New Yorkers would eventually pile into the two-floor setting to eat and drink to their heart's content and to officially crown 2015′s "Brisket King of NYC." Although the affair would certainly be crowded, each distinctive serving would be well worth the brief and eventually satisfying wait.
The now annual "Brisket King" competition has become a late winter staple amid New York City eventgoers, growing larger and larger with each passing year. With more than a dozen options to choose from- and with the many big names representing New York's barbecue scene- it's no surprise that the crown is such a highly sought after achievement. Fortunately with such a hearty array of eats, there was plenty of refreshing booze to wash it all down with. Cocktails from Four Roses Bourbon and Tito's Handmade Vodka and beers from Coney Island Brewing seemed to be most popular with the hundreds of assembled eventgoers, attempting to manage their drink in one hand and sizable portion of meat in the other.
As lines began forming on both floors, it was imperative to move quickly and methodically as we weaved our way around the space. Lathered in a salt cured exterior and cooked with equal parts marble and fat, Hill Country Brooklyn's Kirby Pickle-topped brisket was a tough to follow first choice. Juicy as any that we'd bite into all evening, our fingers gleaned with grease as we quickly devoured the briny pickle that managed to be a palate cleanser for the dish that would follow. The nearby bulbous "Brisket Slider" from Dinosaur Bar-B-Que, laquered with tangy red sauce and a dollop of creamy mustard aioli was equally as awesome with a sea of rich flavors coming apart at the seams of each chomp. Though we had earmarked both places for return visits, the dishes to follow would prevent that from happening.
Brisket is most often served traditionally, but sometimes being crowned "Brisket King" means going above and beyond the normal realm of authenticity. With that in mind, several entrants stuck out for their inventiveness. Enter Fletcher's Brooklyn BBQ whose shredded hunks of marinated brisket were deliciously enveloped in an Asian-inspired lettuce wrap. Meanwhile, up on the second floor, the evening's lengthiest line was owned by the team from The Wandering Que with a "Beef Brisket Nigiri Style." Topped by a thin lamb-brisket bacon, the meat was served sushi-style over a bed of sticky rice with each heated by a mini-flame before being doled out to the many awaiting hands. Other notables like Pig Guy NYC's "BBQ Brisket Roll" and Midtown's Le Rivage "Beef Brisket Terrine," served atop a thick slice of fresh bread and a smattering of smooth horseradish cream, each proved to be worthy competition but would ultimately succumb to the evening's eventual winner.
Red Hook Brooklyn is slowly becoming more recognized for things outside of their Ikea and Fairway, due in no small part to the tasty 'cue being churned out by the team at Hometown Bar-B-Que. Sticking right in their wheel house, pitmaster Billy Durney's crew rolled out some beautifully charred and traditional style thick-sliced brisket paired with a handful of sharp white onion slices and pickle chips for flavor contrast. Remarkably mouthwatering and tender, you won't find much argument from our end about the People's Choice Winner. Though each participating restaurant could make claims to have served the evening's finest brisket, only Hometown's was worthy of being truly crowned "King."
- Dave Gendelson
Photos from Brisket King NYC 2015

Dinosaur BBQ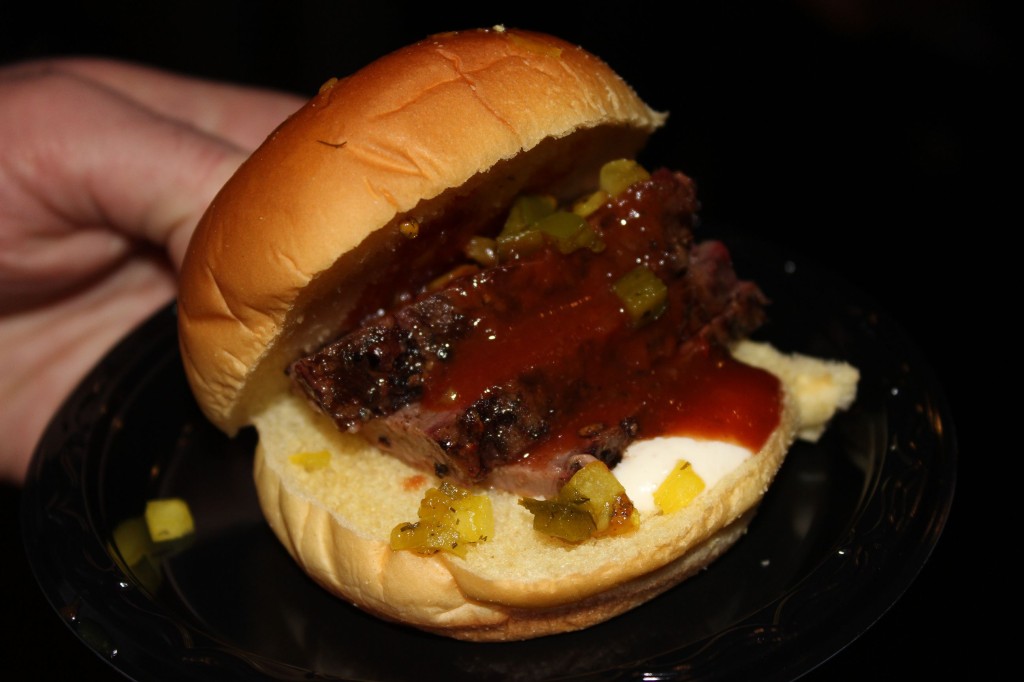 Morgan's Barbecue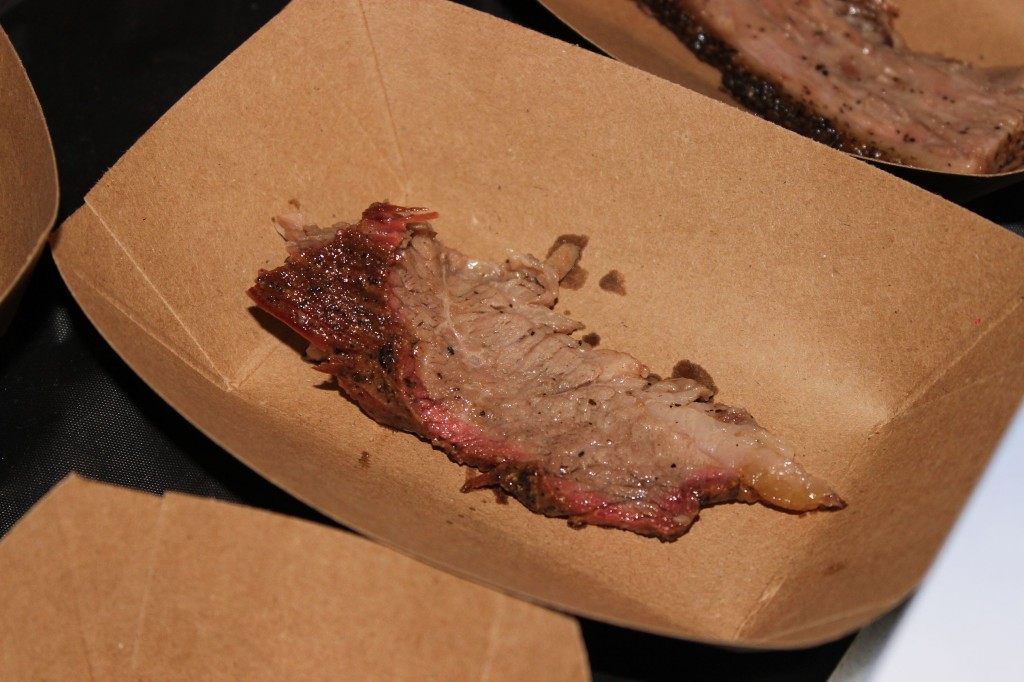 Fletcher's Brooklyn BBQ

Hill Country Brooklyn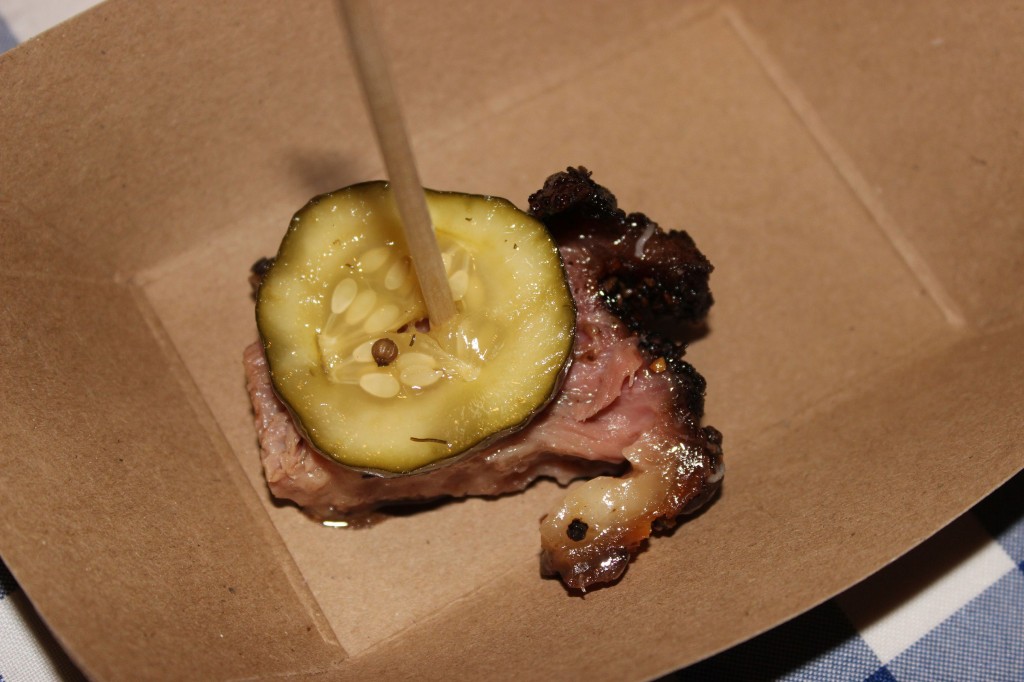 Le Rivage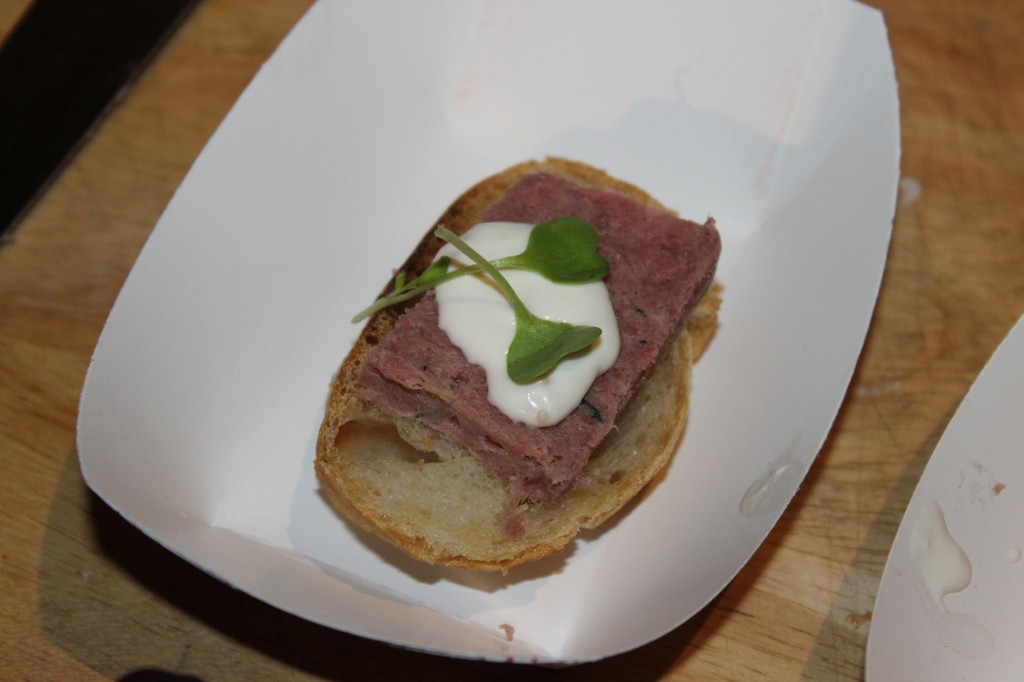 Food Network Kitchen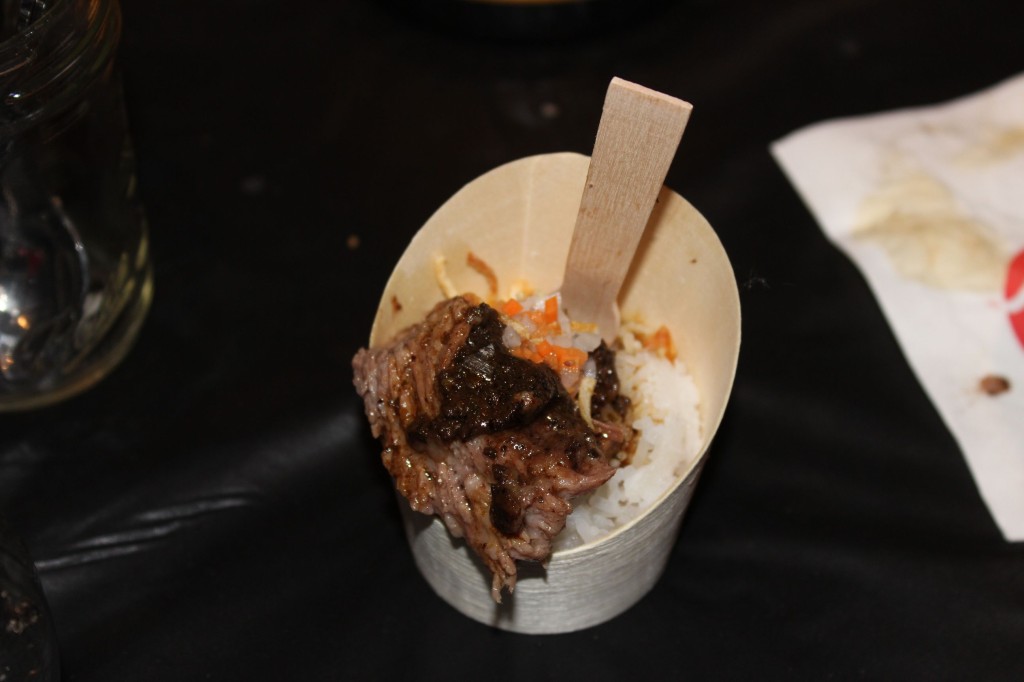 Hometown Bar-B-Que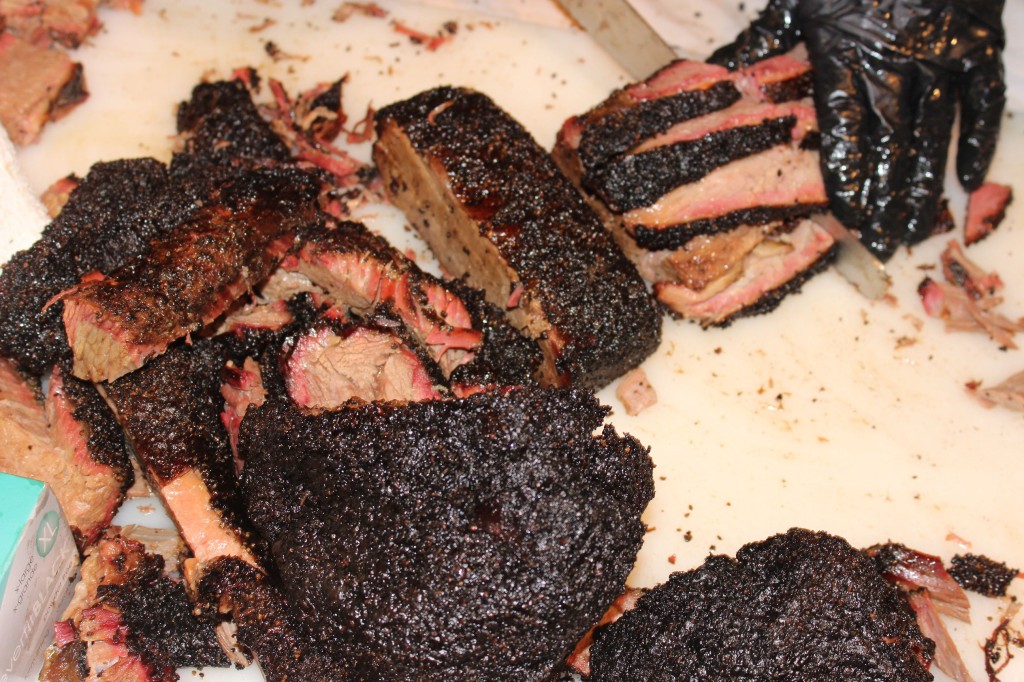 Slows Bar-B-Q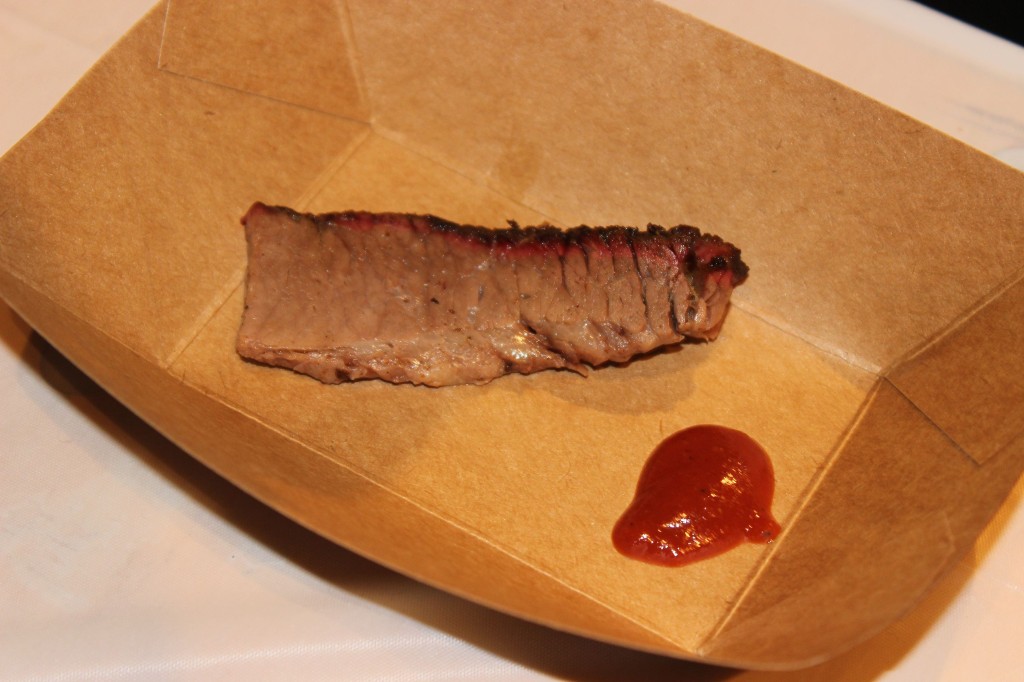 Kimchi Smoke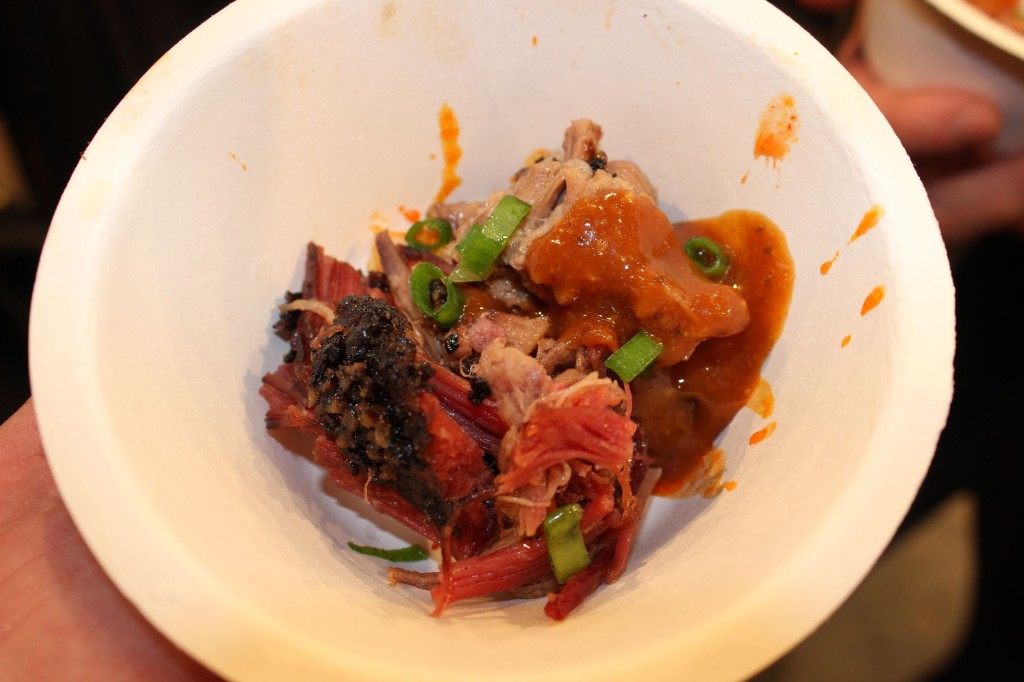 Ben's Best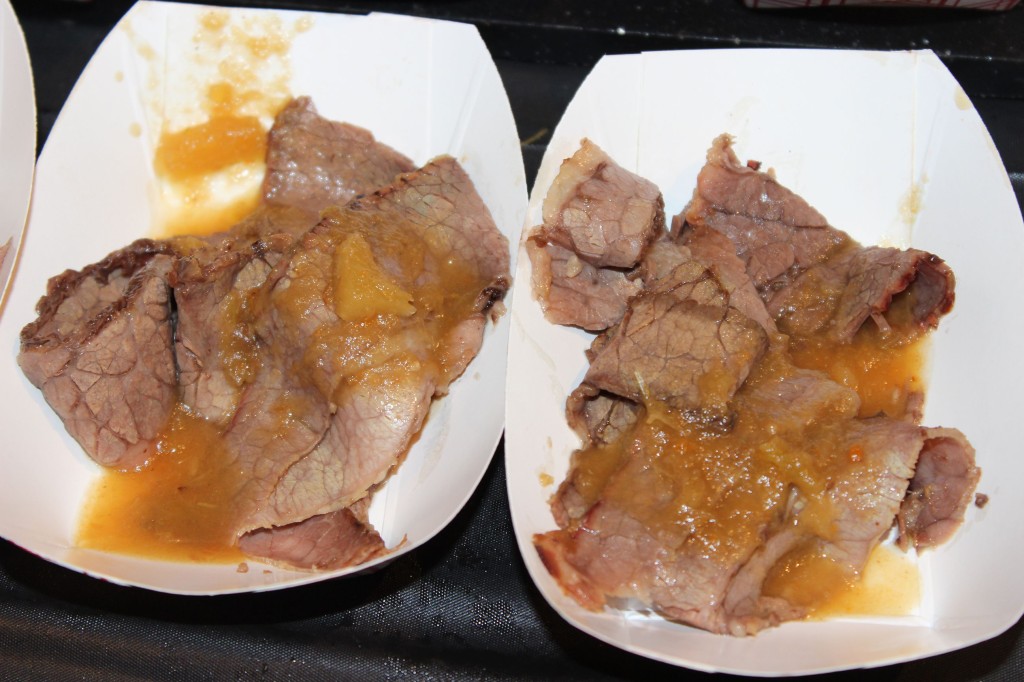 The Wandering Que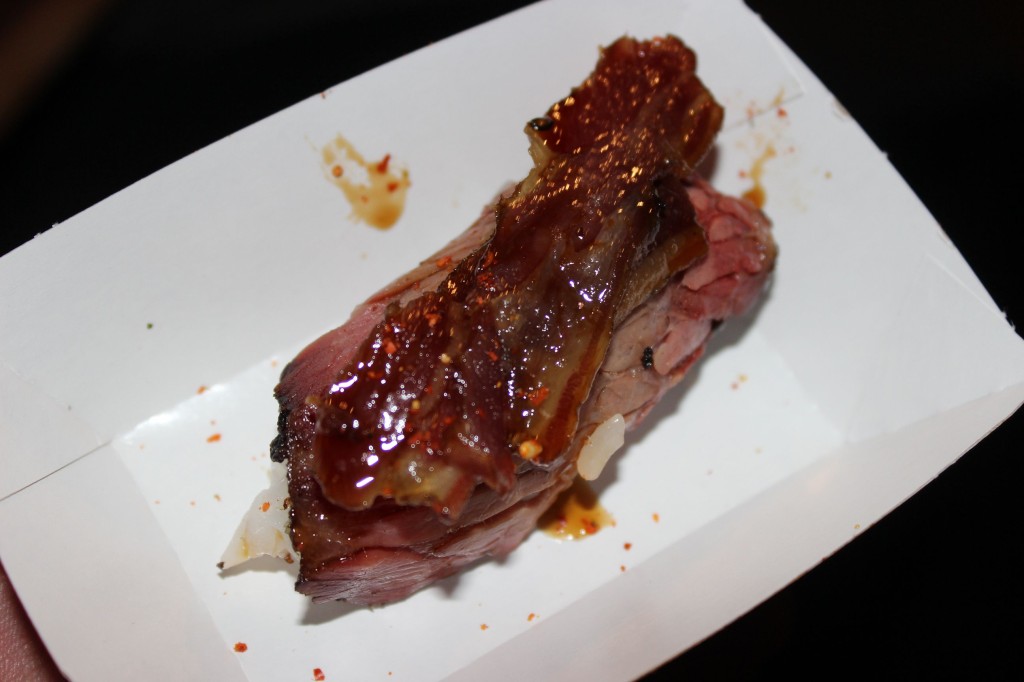 Jimmy's No. 43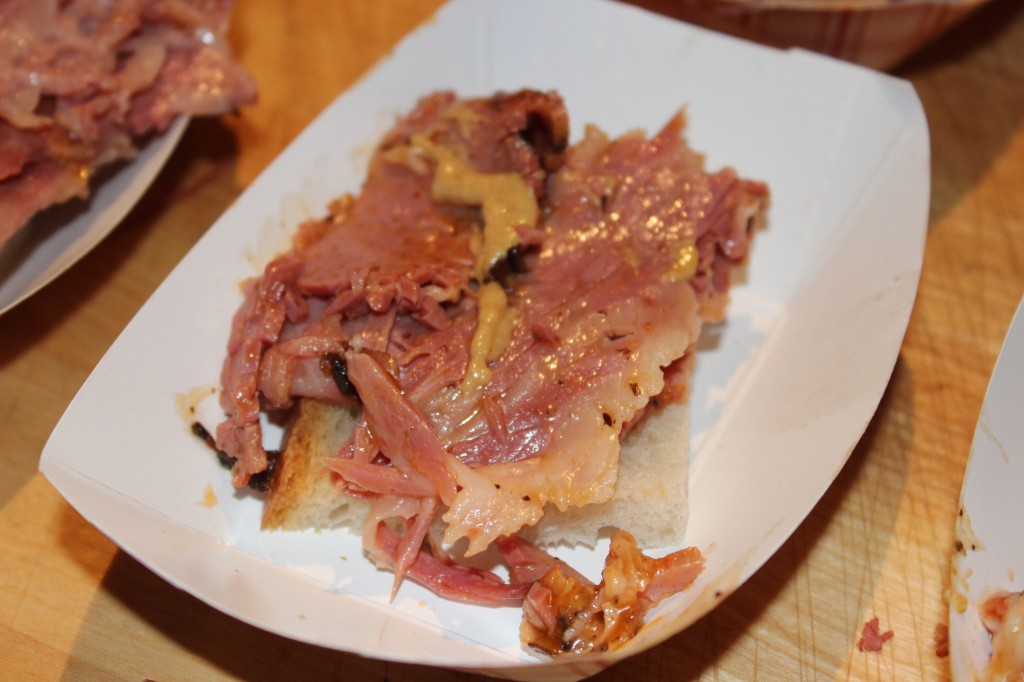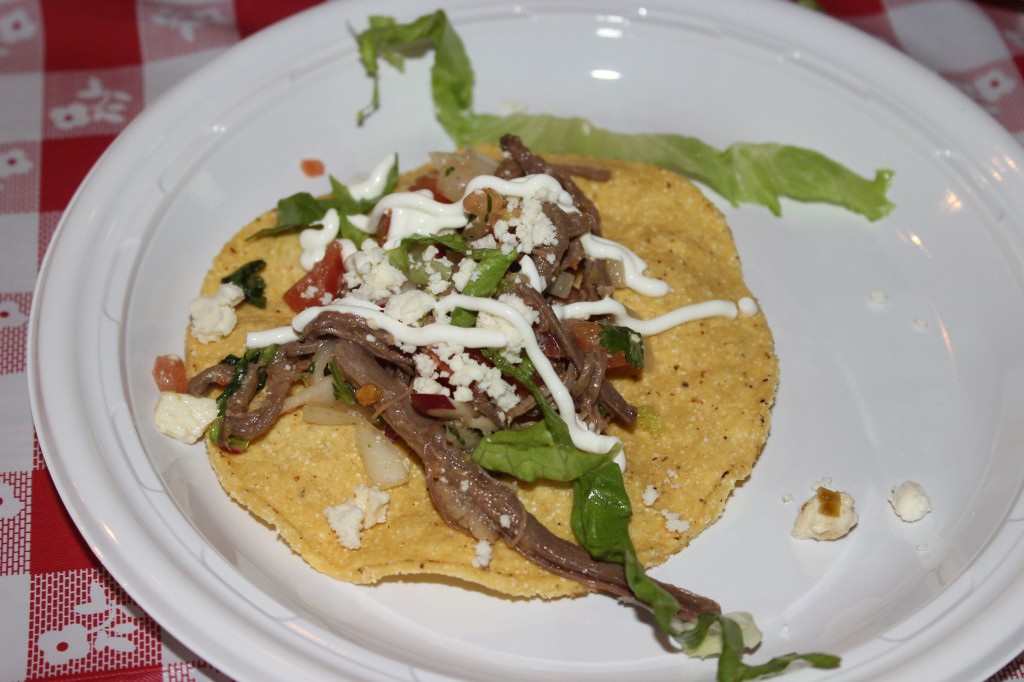 Pig Guy NYC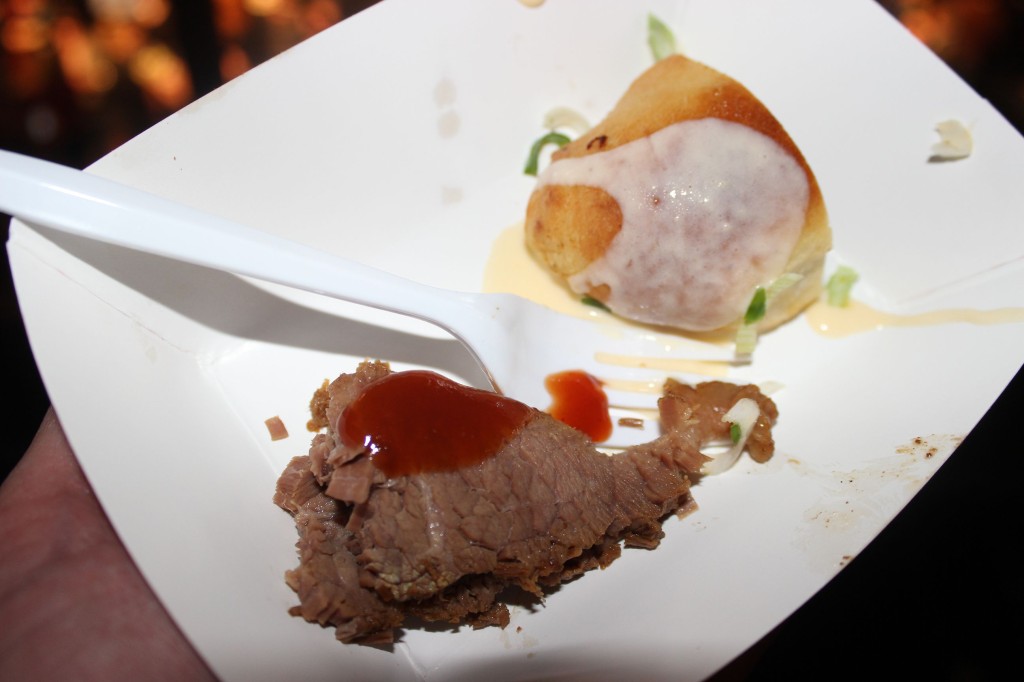 Related Articles
Share
About Author
(1) Reader Comment