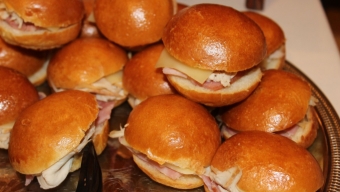 For 65 years, Queens Centers for Progress (QCP) have worked toward empowering individuals with developmental disabilities, while simultaneously bringing folks together around the sense of togetherness that resides throughout the entire borough. Funding these initiatives and supporting a staff that now exceeds some 600 members is no easy task, but Tuesday evening's annual gala brought the organization a step further in reaching their goals and managed to even surpass the successes of just one year ago.
We've been honored to cover the organization's "Evening of Fine Food" events for three years now- with each one seemingly more grandiose than its predecessor. Returning to Corona's Terrace on the Park, the 2015 iteration was the most well attended yet as hundreds of hungry guests and philanthropists made their way up to the picturesque ballroom for three hours of live music, delicious eats and refreshing drinks- all for a good cause. It's been noted that the annual event serves to benefit more than 1,200 developmentally challenged adults and children- undoubtedly boosted by an exceptional array of silent auction items and a 50/50 raffle. But as usual, it's the many participating restaurants from around the borough cooking on site that draws the many attendees to enjoy such a memorable evening.
Buddy's Kosher Deli & London Lennies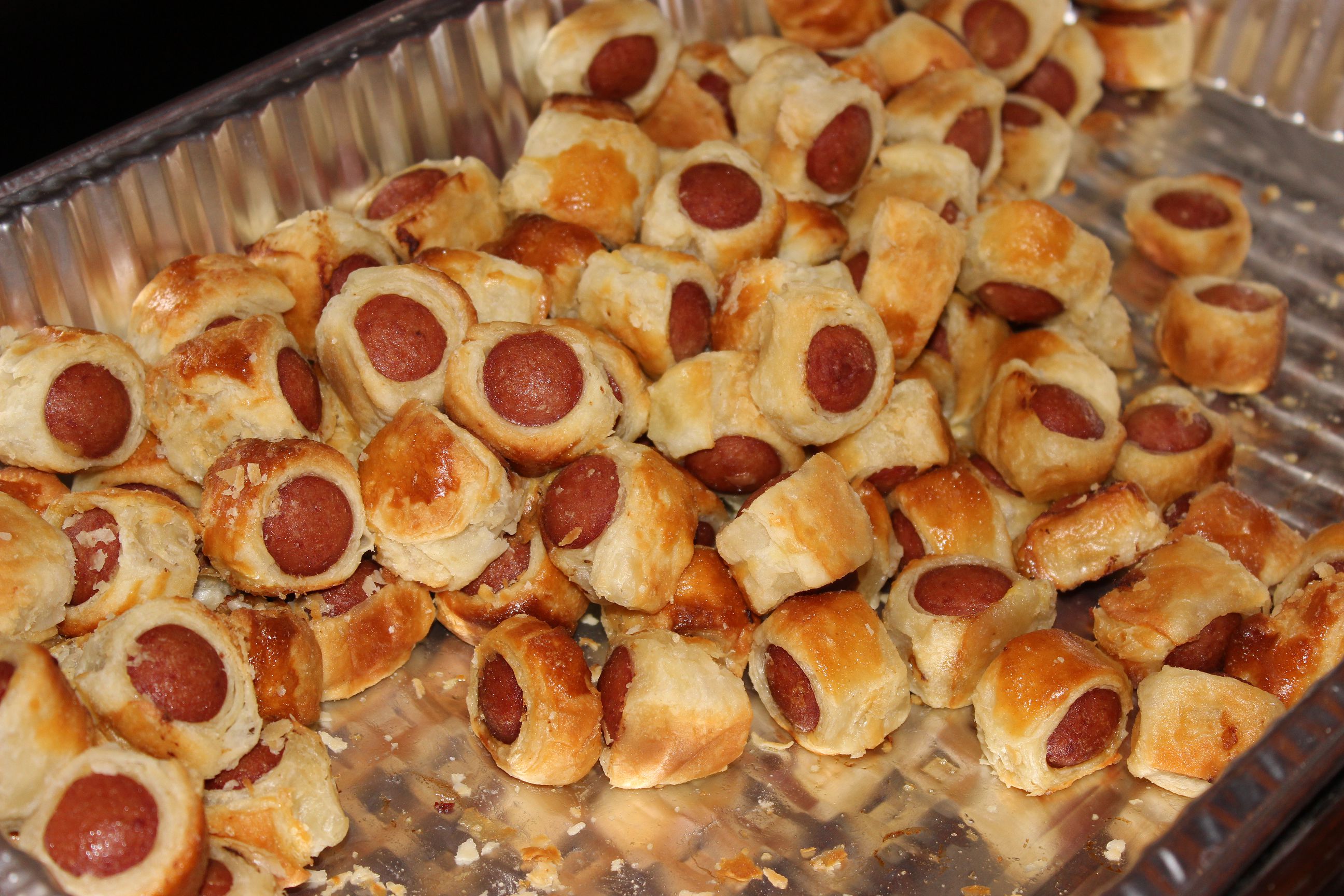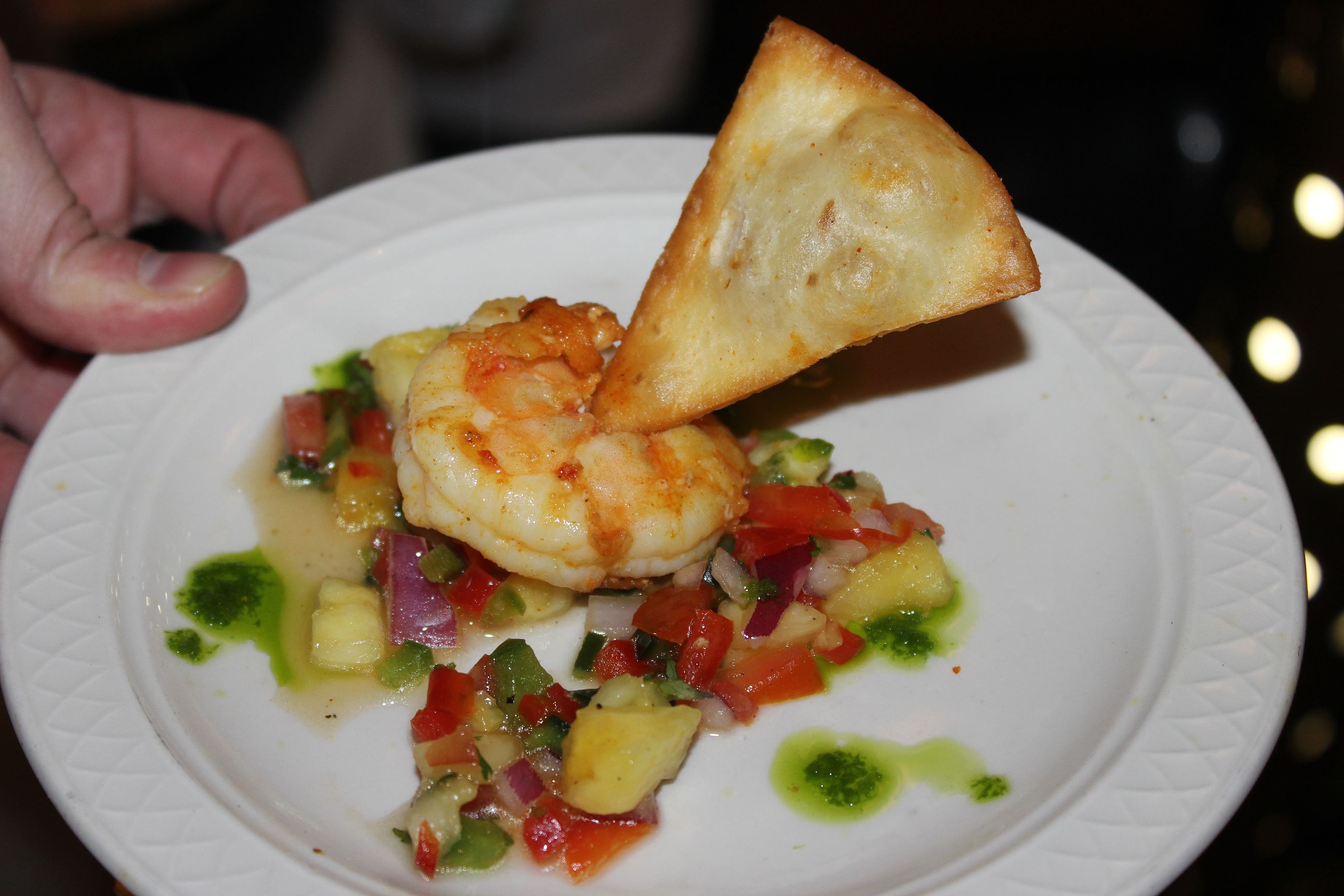 With a casino night setting and table games in the background, the roomful of guests enjoyed a full fledged wine tasting, a selection of beers courtesy of Brooklyn Brewery and pours of Georgi Vodka to wash down the array of different eats. This year's fare was especially hearty even though we ran into some familiar faces. Buddy's Kosher Deli of Flushing was once again front and center, doling out delectable 'Pigs in a Blanket,' bulbous sandwiches of corned beef and pastrami and deep fried chicken wings to the delight of many an empty plate. Toward the other end of the room, the LaGuardia Plaza Hotel's "Braised Short Ribs" was plated atop a pureed garlic potato with a rich corn polenta wedge for textural contrast. The savory serving was absolutely ideal for the wintry weather that awaited us outside.
LaGuardia Plaza Hotel & O Lavrador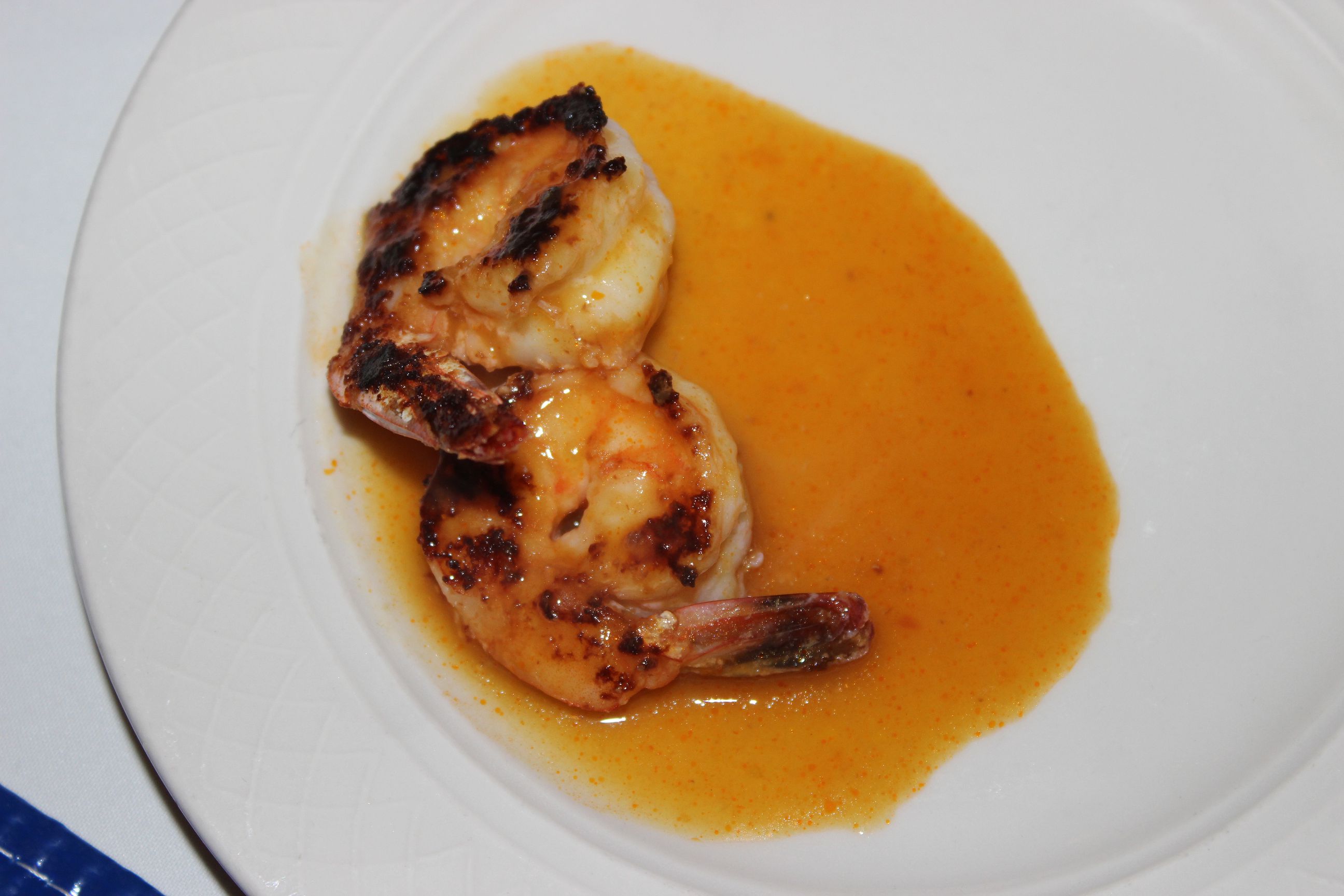 The evening wasn't necessarily all for the carnivores. Traditional Portuguese restaurant O Lavrador's sizzling shrimp plate was rivaled only by the chilled "Jumbo Shrimp" and housemade salsa by the team at London Lennies for the evening's most delicious dish. Other participants like Kalamaki Greek Restaurant, Bourbon Street, Anthony's Restaurant, Austin Steak and Ale House and Tavern 18 each had highly sought after servings as the evening wore on. Although the range of restaurants certainly acts as the event's annual drawing card, the evening also serves to celebrate some local Queens businesses and residents as 'QCP Chefs of the Year' for their work in the community.
Selected as the 2015 honorees- Neil Levin, Vice President, Webline Designs and Charles & Brenda Catalano from C&S Pharmacy Consultants- were each awarded an engraved QCP pan during the evening's presentation. Flash bulbs rained upon the winners as they graciously accepted their awards. The surrounding crowd meanwhile took a step back from their plates and applauded their efforts in unison. Though the presentation was short, it's effect was heartfelt as the winners posed for photos with folks around the venue, smiling ear to ear for being recognized on this night. Though the "Evening of Fine Food" recognizes a handful of honorees each year, it's the staff of QCP- the ones who not only manage to put all the moving pieces of this annual event together each year, but those actually in the trenches every day, working on initatives like job training, education and housing coordination- these are the people in our community that truly deserve to be recognized.
- Jane Van Arsdale
Tavern 18 & Luigi's
 
Related Articles
Share
About Author
(0) Readers Comments