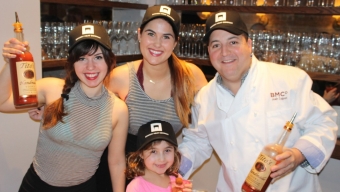 Blog: Eat Drink and Bloody Mary 2015
A whopping seventeen of New York City's most highly regarded restaurants assembled at the East Village's L'Apicio on Saturday afternoon, each vying for the title of the City's very best Bloody Mary. Entitled "Eat, Drink & Bloody Mary," the fourth annual affair would be perhaps the most hotly contested competition yet as a few hundred thirsty drinkers would decide between unique ingredients, distinctive styles and bold mixologists in crowning 2015′s winner.  Since the 2014 champion Dover would not be on hand to defend their title, the door was left wide open for a new entrant to take home all of this year's bragging rights.
Returning as the day's official liquor sponsor was Tito's Handmade Vodka, but in most cases the smooth American-made spirit was overshadowed by a bevy of ingredients – some traditional, some inventive- that allowed for three full hours of inspired imbibing.  Upon entering, each guest was given a plastic coin used to cast their vote at their favorite table.  Fortunately, the entire restaurant was adorned with a generous spread of bagels and cream cheese, and small bites from "Oatmeal Pancakes" and "Pineapple Parfait" to "Fried Chicken Biscuits"- all in the hopes of putting out the fires caused by some of the day's spiciest entrants.
But some of the afternoon's tastiest Bloodys were ones that eschewed the use of tomato juice altogether.  Early on, much of the day's buzz revolved around Extra Fancy's "Bunny Mary," an orange concoction that was deliciously sweet, relying on a carrot juice base, kicked up some by a touch of cayenne salt and Worcestershire sauce.  Bar Sardine meanwhile used a cucumber water for its "Green (Bay) Bloody Mary" and a hearty dose of tomatillo and house made serrano hot sauce for its temperature component.  Of the more unique varieties though, we preferred L'Apicio's take on "The Vulcan Mary," essentially the equivalent of chips and guacamole in one drink.  Using a rim of crushed tortilla chips, the combination of jalapeno, cilantro and avocado was a brilliant if not overly inventive entry into the competition, refreshingly smooth without being overly heavy.
"Eat, Drink & Bloody Mary" wasn't a day solely for the masters of the mix though.  Commerce Chef Harold Moore could be spotted early on grabbing pours of Osteria Morini's "Specialty Bloody" with pickled vegetables before stopping by his own restaurant's table featuring "The Commerce Bloody Mary" replete with a pickled pearl onion and chorizo for garnish.  Nearby, Chef Josh Capon was front and center representing Bowery Meat Company and slinging perhaps the day's heartiest overall cocktail with the savory "Dry Aged BMCO. Bloody Mary."  Topped by an oxtail & bone marrow arancini ball, Chef Capon's team would eventually be named the day's runner-up by the assembled judges on hand.
For our money though, the day's finest Bloody Mary belonged to Atrium Dumbo.  The restaurant's "Spicy Pineapple Merguez Bloody Mary" offered up all of the elements that we prefer from the cocktail- slightly sweet without overpowering spice, a nod to the traditional style, and a fun garnish for good measure.  The pairing of pickled pineapple and mouthwatering sausage tethered to a gherkin via a toothpick proved unbeatable to our expert taste buds.  It was hard to argue though with the day's eventual winners L'Artusi, whose "Destination Calabria" served up a fantastic maple-balsamic reduction as the key ingredient paired with horseradish and tomato juice to inevitably take home the day's honors.
Although only one restaurant can hold the crown in 2015, honorable mention goes out to The Wren's "Good Old Boy" made with bacon infused Old Forester Bourbon, The Smith's "The Smith Bloody Mary," among the finest traditionally made Bloody Marys that we've ever enjoyed and finally The Gander's "Essence of Bloody Mary," made essentially from the inside out using consomme ice cubes.  With so many talented purveyors on hand, it's no wonder that choosing an absolute favorite was so challenging.  Luckily for the rest of us, part of the fun in choosing the day's best was having the opportunity to taste our way there.  And now that it's over, we can finally reach for a Prilosec and put out this heartburn.
- Dave Gendelson

Photos from Eat, Drink and Bloody Mary 2015 at L'Apicio

Booker & Dax: "Lady of the Night" tomato, lime, worcestershire sauce, sriracha, horseradish, chili

DBGB: "Smoked Bloody Mary" tomato, ardbeg, black pepper, dijon mustard, housemade chicharron

L'Apicio: "The Vulcan Mary" tomatillo, avocado, cilantro, jalapeno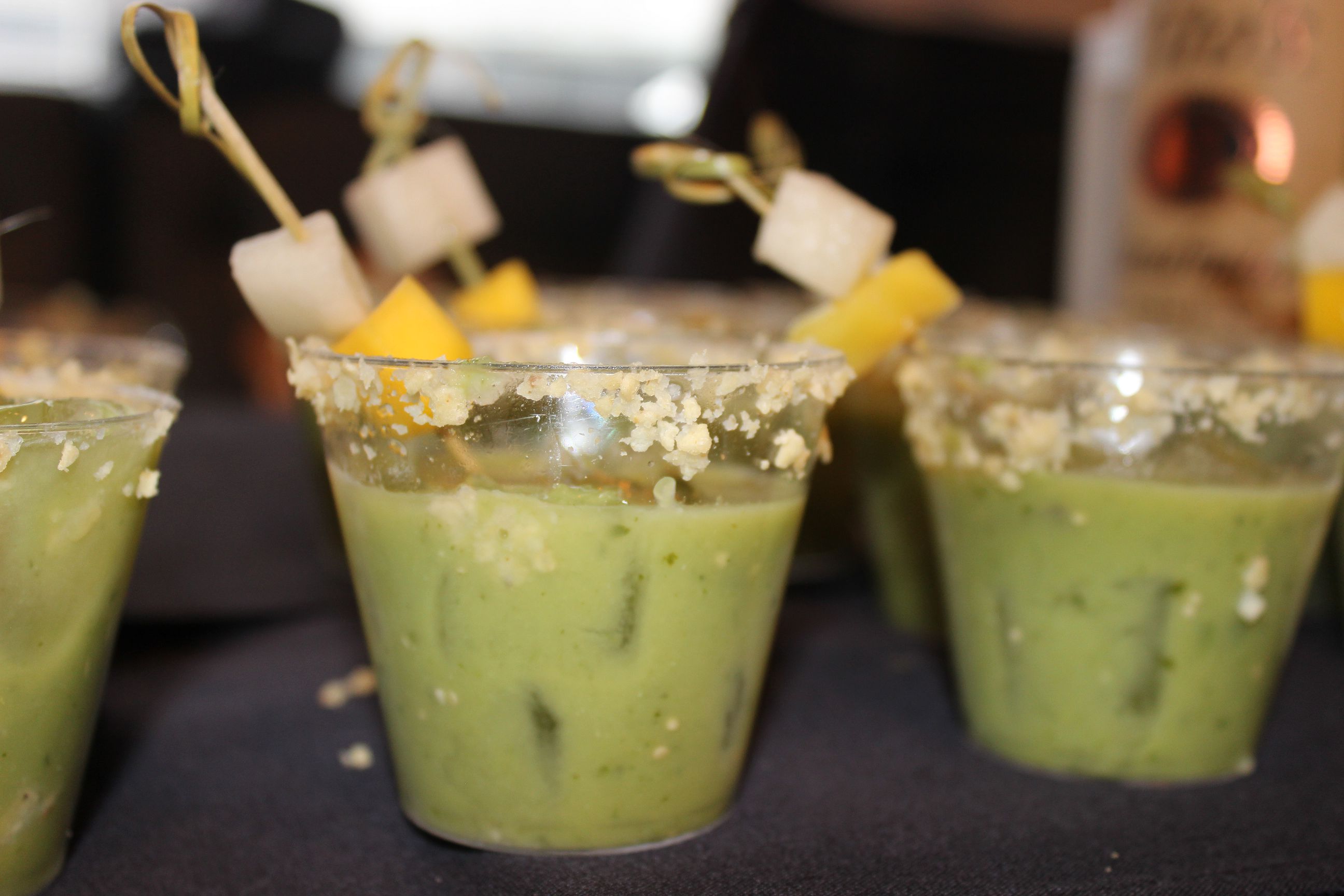 Northern Spy Food Co.: "Piri Piri Bloody Mary" vegetable escabeche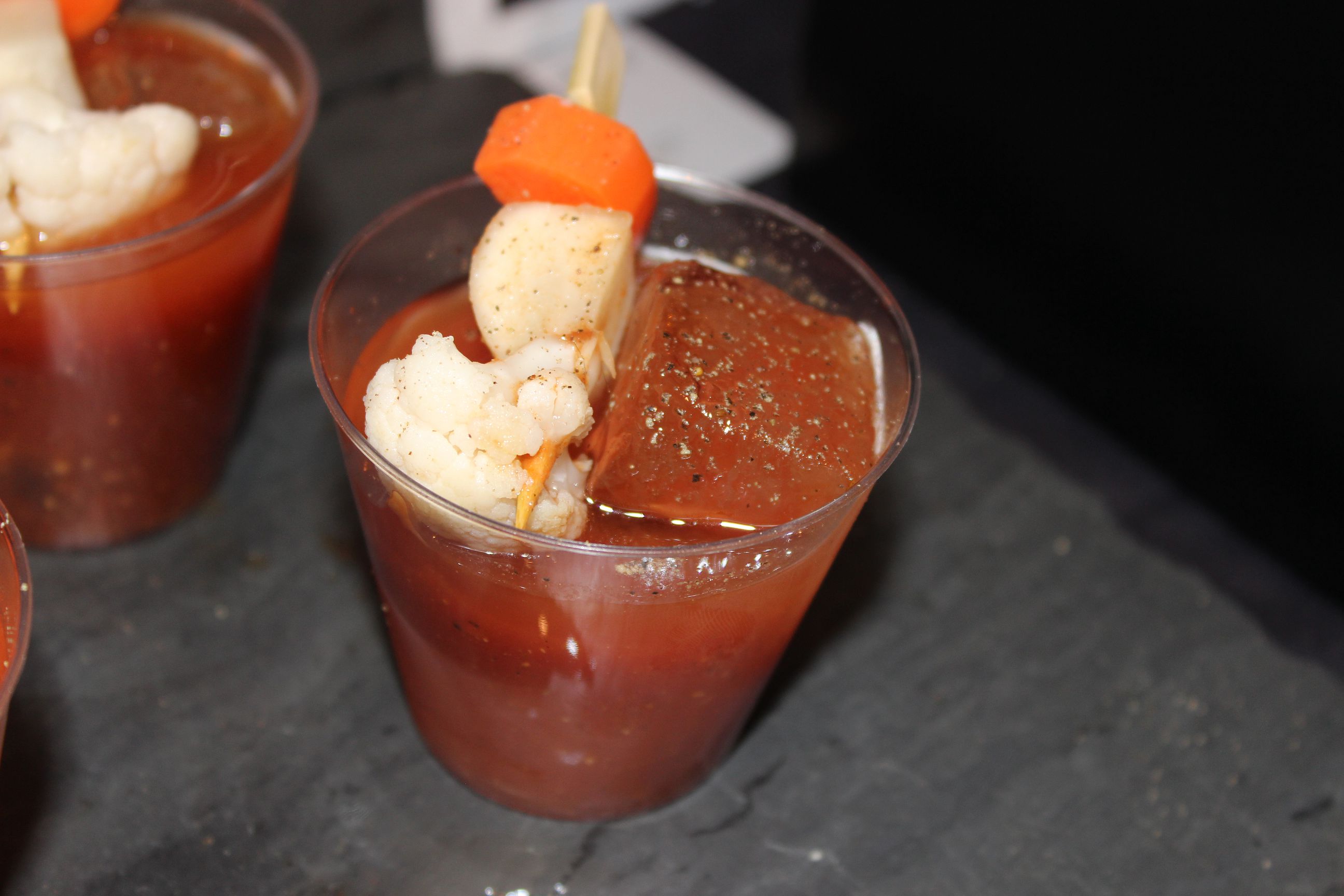 Commerce: "The Commerce Bloody Mary" classic tomato & celery bloody mary with pickled pearl onion, chorizo and spicy salt
Atrium Dumbo: "Spicy Pineapple Merguez Bloody Mary"
dell'anima: "Bloody Mary All'arrabiata AKA Angry Mary" san marzano tomatoes, calabrian chiles, balsamic vinegar, lemon juice, secret spices, salami-infused vodka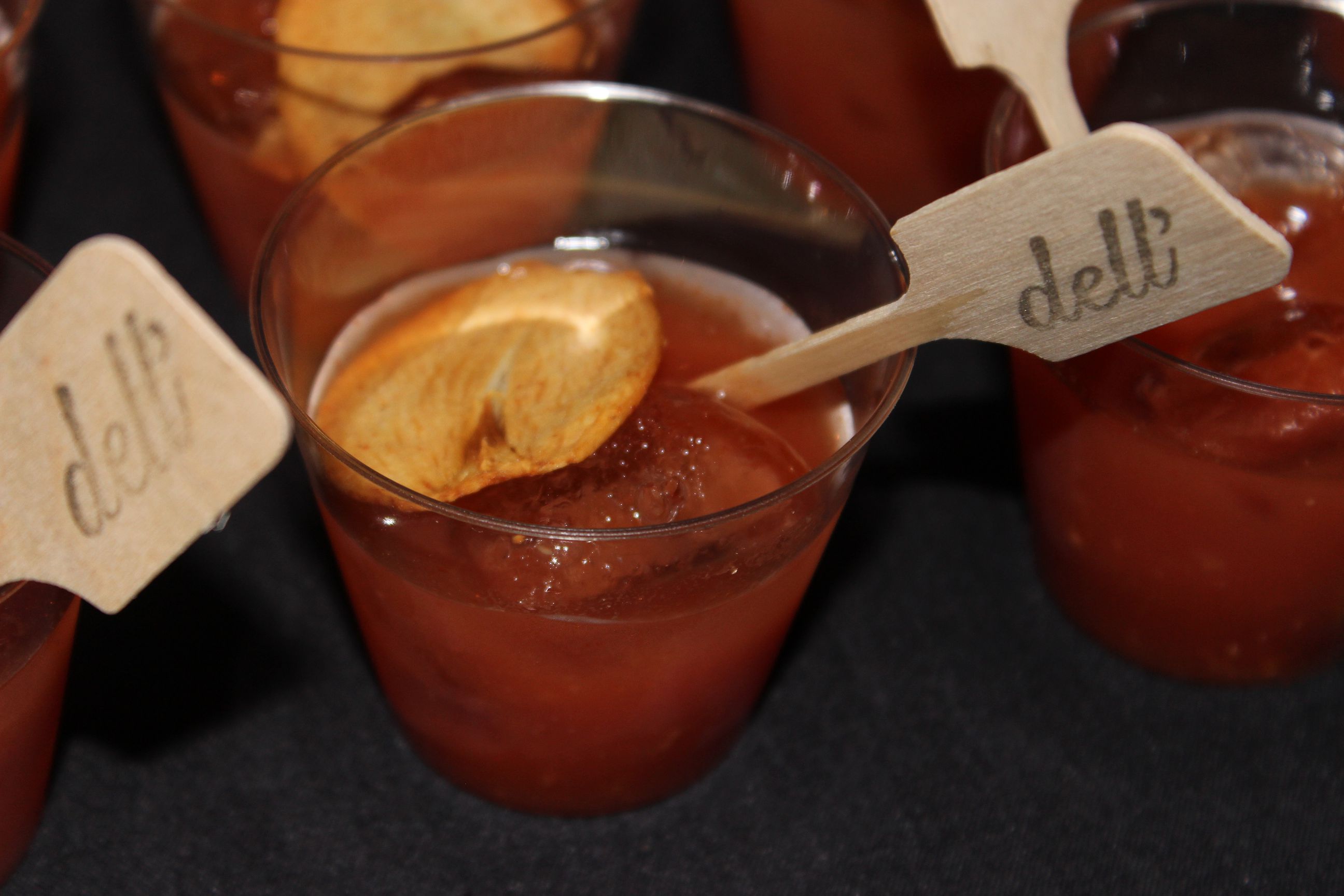 Osteria Morini: "Specialty Bloody" pickled vegetables

Back Forty: "Calcotada" smoked & roasted peppers, charred onion

Bowery Meat Company: "Dry Aged BMCO. Bloody Mary" oxtail and bone marrow arancini, house pickled radish and guayule proper infused titos vodka

The Wren: "Good Old Boy" bacon infiused old forester bourbon tomato juice, HP sauce, burnt sugar, rosemary, smoked salt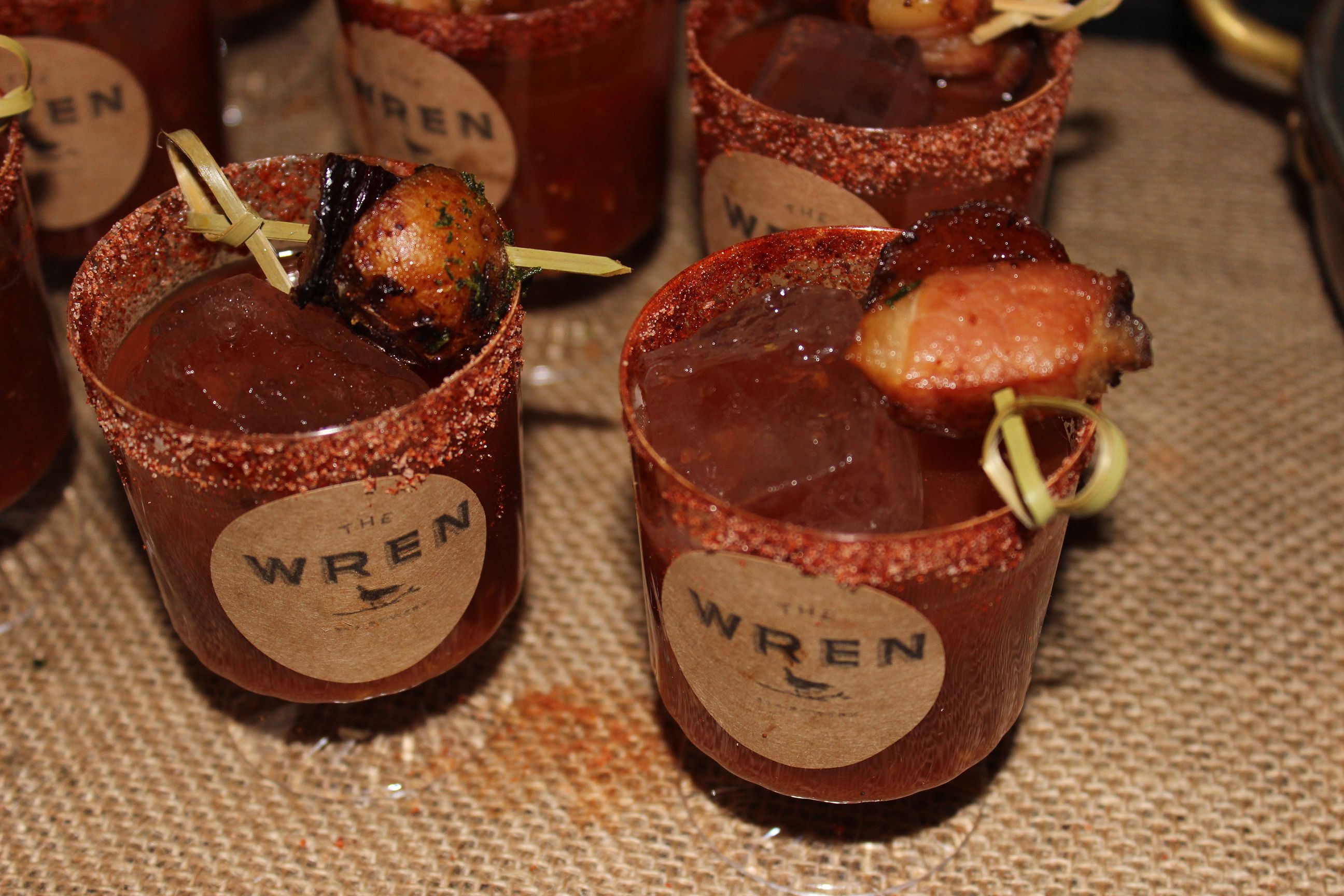 Extra Fancy: "Bunny Mary" bolthouse farms carrot juice, worcestire sauce, caper brine, lemon pimenton and cayenne salt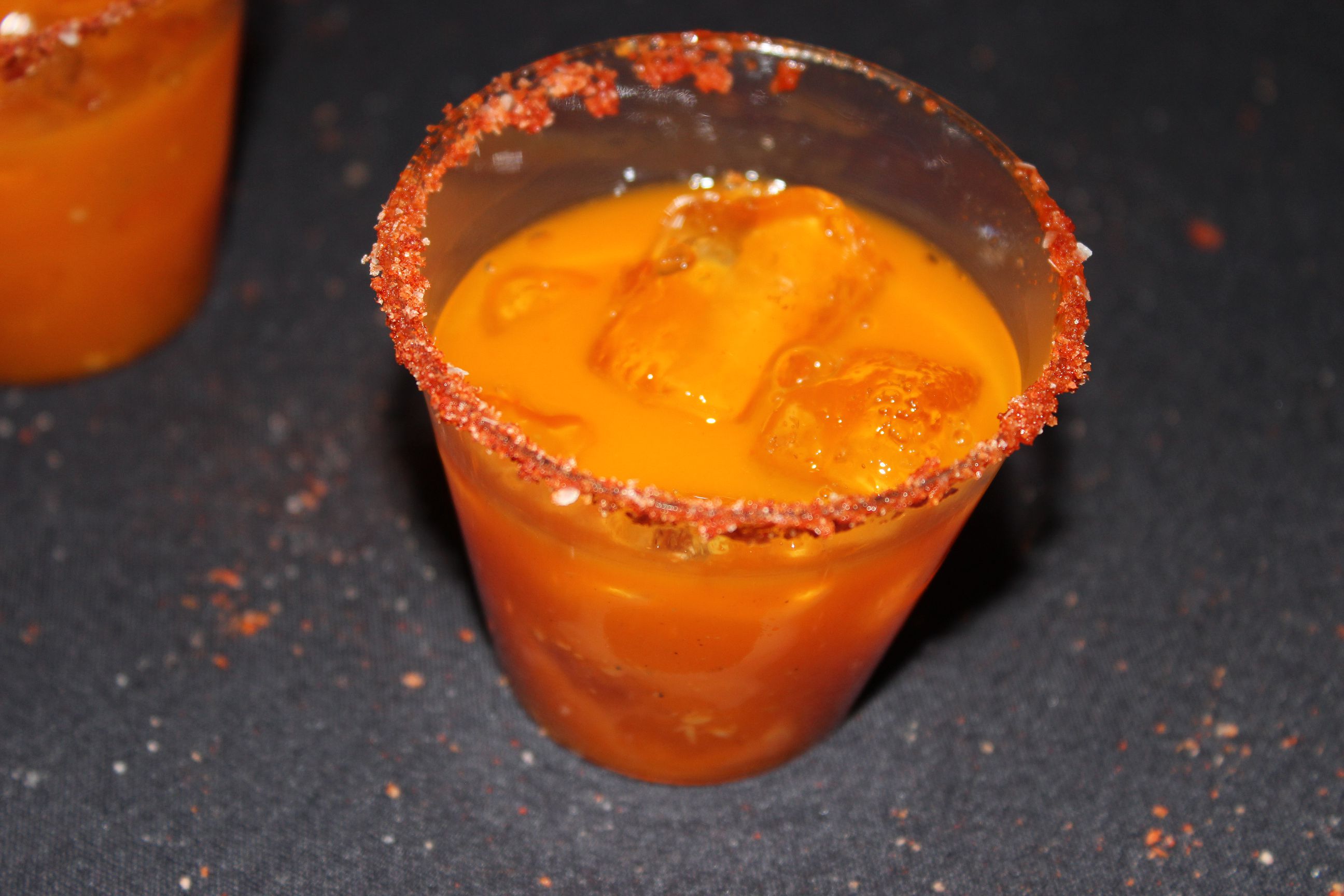 The Smith: "The Smith Bloody Mary" secret recipe with a spicy kick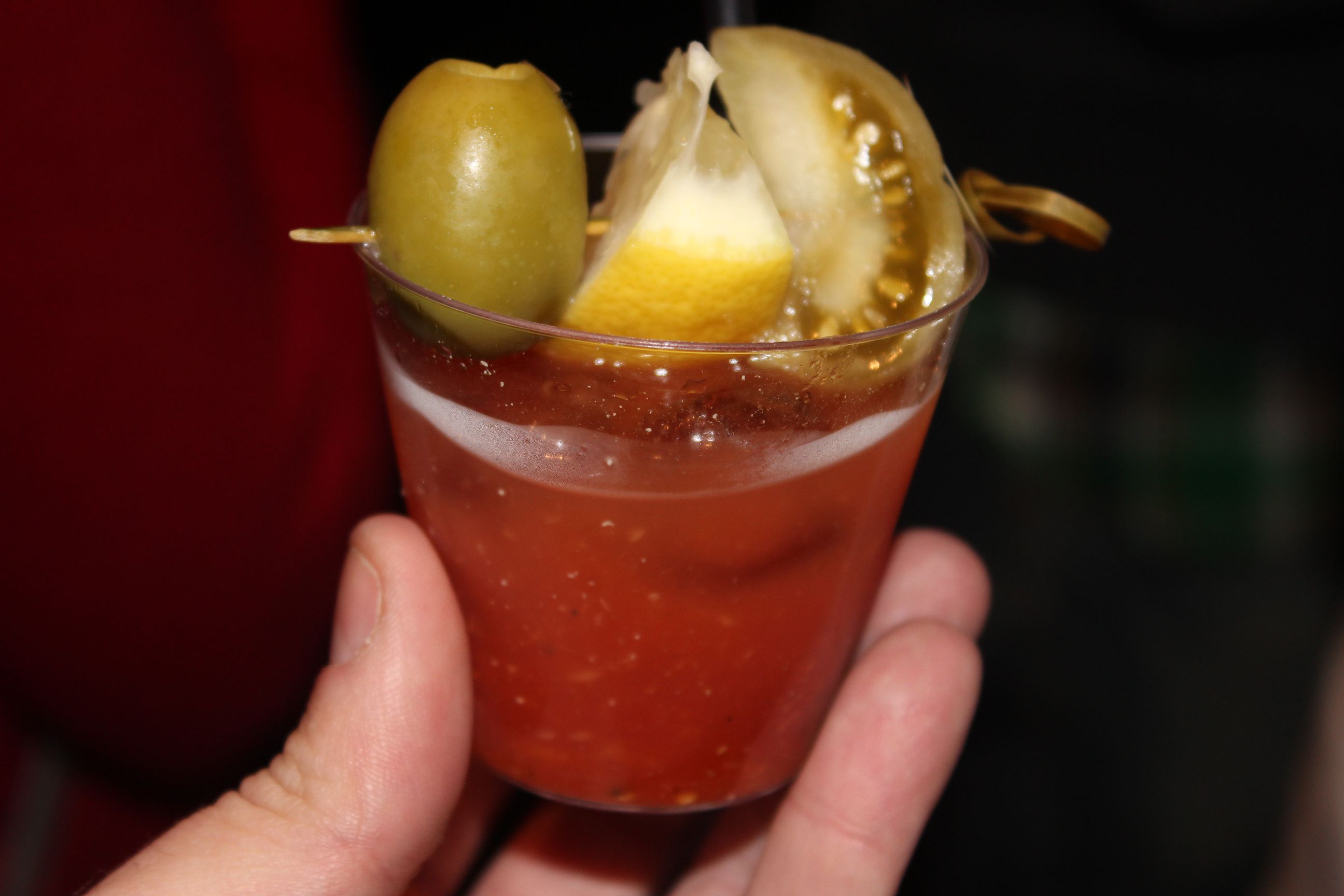 The Gander: "Essence of Bloody Mary" consomme ice cubes, spicy horseradish mist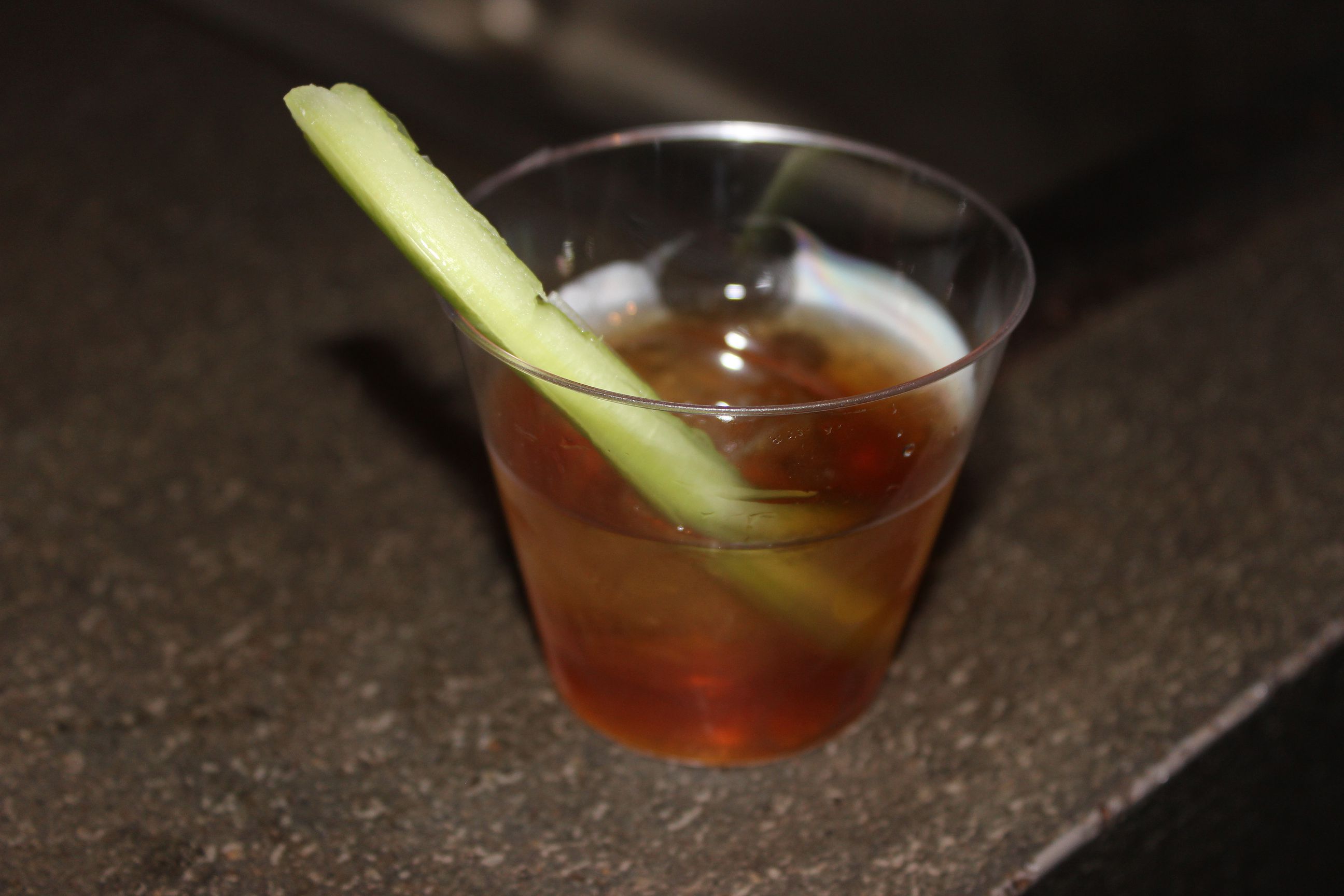 L'Artusi: "Destination Calabria" tomato juice, maple-balsamic reduction, horseradish calabrian chiles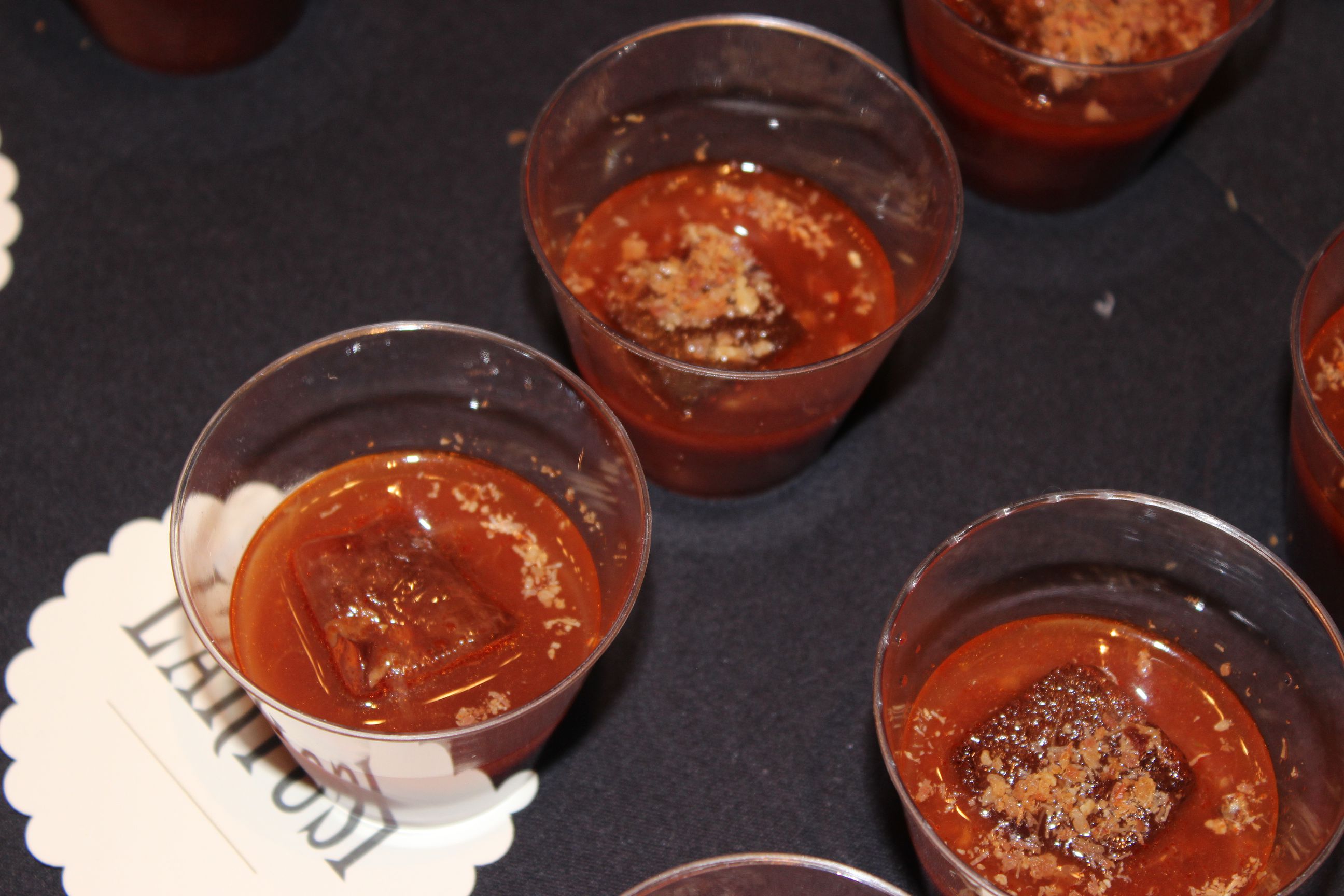 Bar Sardine: "Green (Bay) Bloody Mary" tomatillo, cucumber water, house serrano hot sauce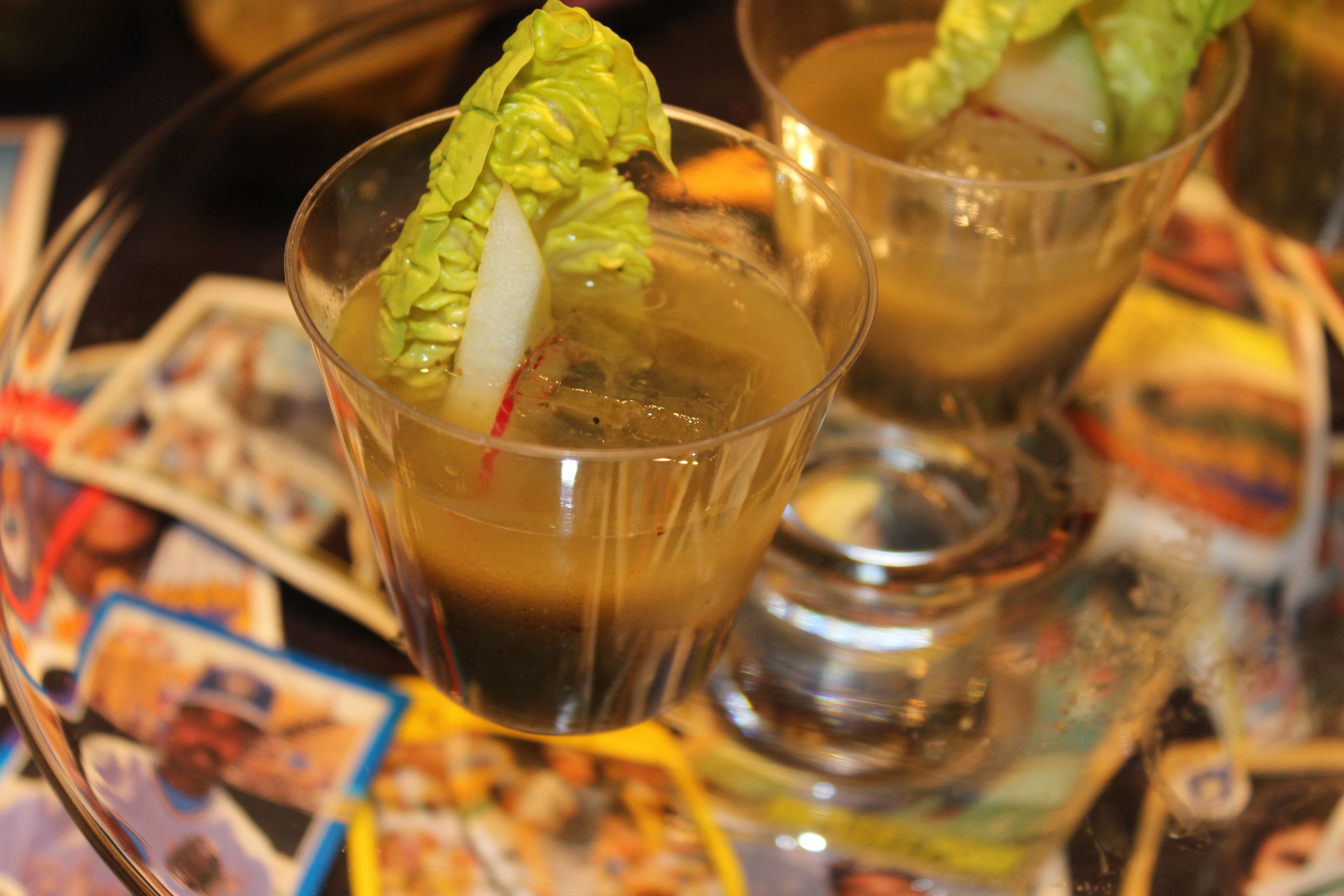 Bar Primi: "Bloody Mary Della Casa" grappa, bloody mary spices, freshly torn basil, garlic and garnished with grilled mortadella, caper berry, celery, basil, olive, breakfast radish, pepperoncini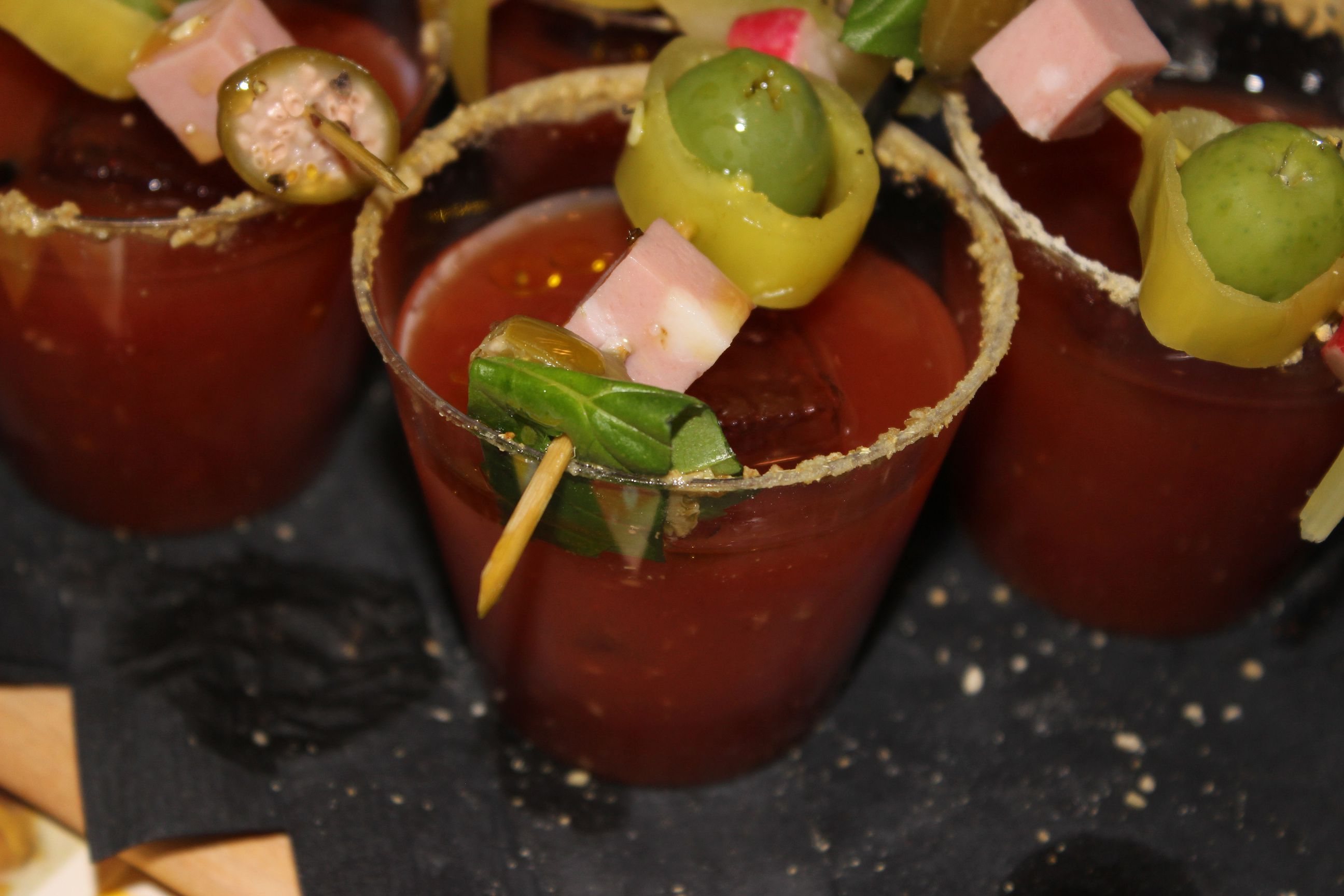 Related Articles
Share
About Author
(0) Readers Comments