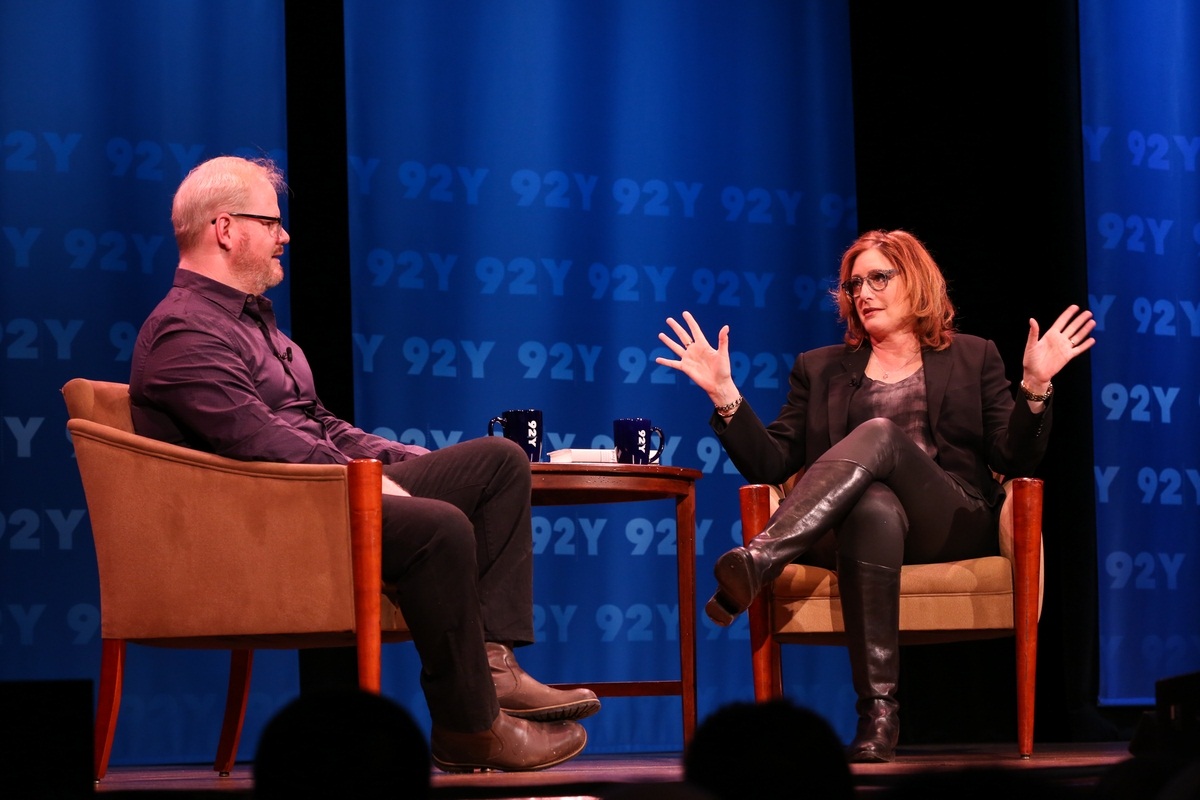 (Photo Credit: Michael Priest Photography)
Braving the admittedly overblown winter 'blizzard' eventually dubbed 'Winter Storm Juno,' several hundred fans of comedy survived the seven some inches of white powder and descended upon the Upper East Side's 92Y on Tuesday night. Drawing the bundled up bunch out of their homes was stand-up comedian Jim Gaffigan as part of 92Y's 'In Conversation' series with fellow comic Judy Gold. Though the show got off to a late start, the banter was both inspiring and laugh-fueled.
Though writing live comedy certainly brought Gaffigan to the public consciousness, it's his guest turns in film, television and even on a Broadway stage that have allowed his numerous talents to shine. And his appearances on both the New York Times bestsellers list and routinely near the top of the iTunes Comedy Albums charts have only furthered Gaffigan's 'jack-of-all-trades' persona. In light of his brand new sitcom pilot being picked up by TV Land ('The Jim Gaffigan Show'), the comedian joined Gold on stage for more than ninety minutes discussing the comedian's life behind the scenes as a husband and writing partner to his wife, as a father of five children and as an accomplished performer in the world of entertainment.  Gold, an interesting subject in her own right as a comedian, mother and homosexual in show business kept the show moving conversationally rather than with a traditional style of interviewing.
Often, 92Y allows guests considerable insights into the lives and careers of the celebrities involved with their programs and Tuesday evening's discourse was no different. The pair interacted like long time friends, with a shared love of food, an innate comedian's ability to make even the most obvious of life's observations funny for the rest of us and the challenges of being a parent and a comedian in the same breaths. Though the pair touched upon subjects from religion- (Gaffigan is Catholic, something he's not always necessarily forthcoming about; Gold meanwhile makes no effort to hide her Jewish faith) to writing comedy, we would have appreciated a deeper dive into Gaffigan's notable career.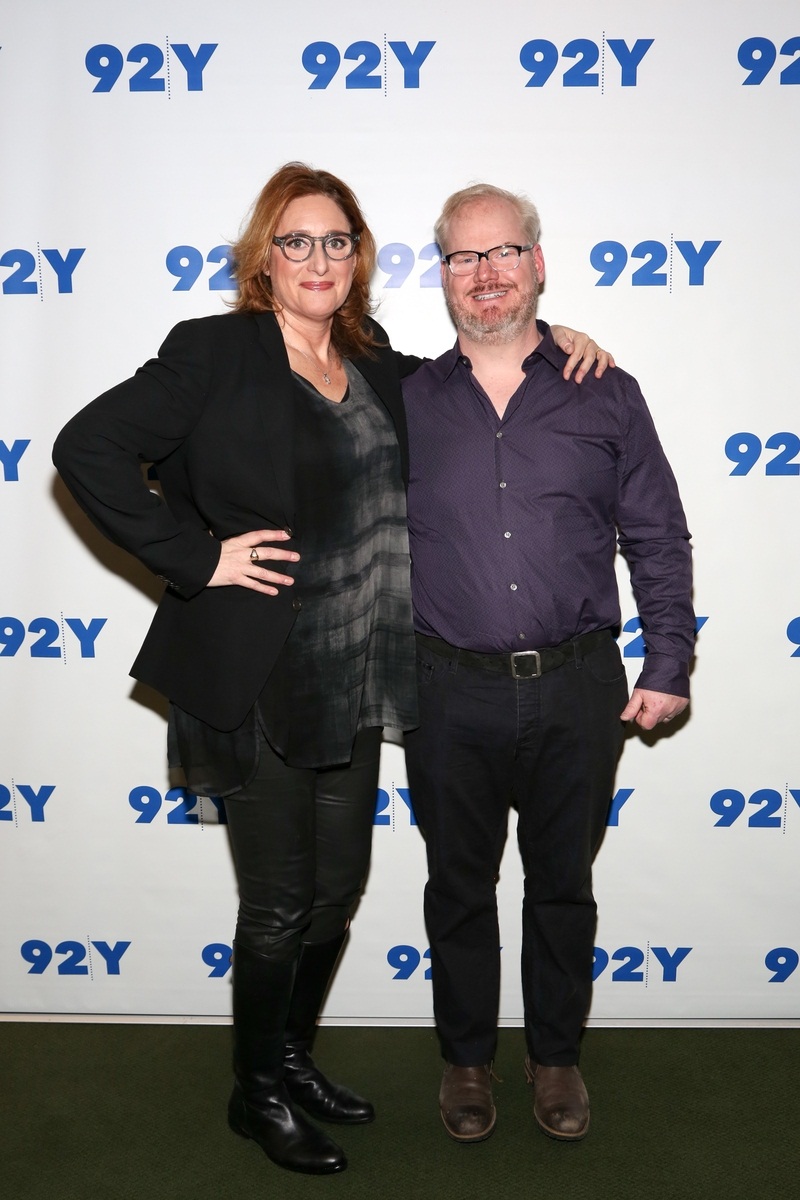 With the face of an everyman and the charisma of someone who's anything but, we've seen Jim Gaffigan's mug on shows from Ellen and Law & Order to Sex and the City and Portlandia. But at the end of the day, it was the comic's classic take on "Hot Pockets" that ingratiated his comedy into popular culture, coupled with a style that injects his own voiced over thoughts into his delivered material- in a way that always seems to hit its mark.
The evening's program concluded with some advice for young comics and writers that seemed to share the same message: be brave enough to step up to the mic, repeatedly. Says Gaffigan, "the only way to really understand comedy is to keep getting up there," a sentiment seconded by Gold and lauded by an audience that hung on the pair's every word. Despite having seen his face on our screens for more than a decade now, we're hopeful that Jim Gaffigan's style of comedy will translate to a successful sitcom and one where his acting talents will finally receive the same appreciation as his comedic ones.
- Dave Gendelson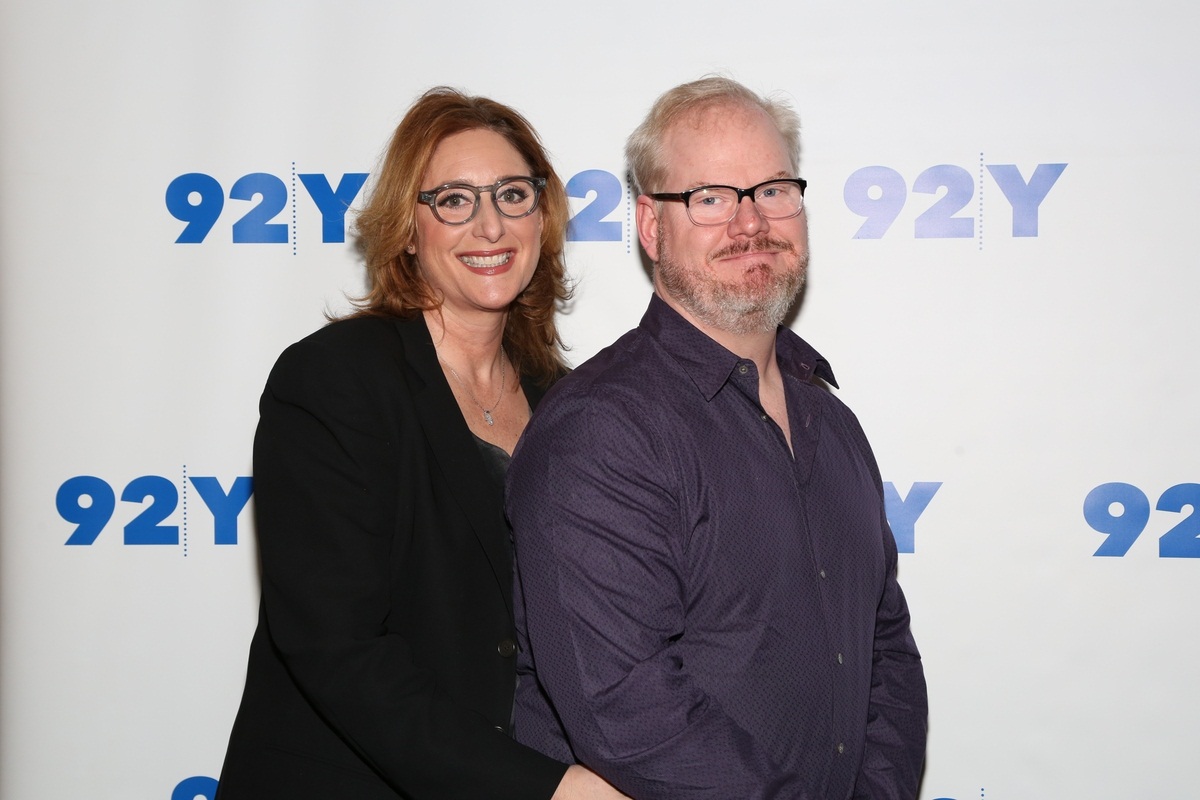 Related Articles
Share
About Author
(0) Readers Comments