There's no real way to truly show gratitude to a member of the armed forces. The bravery, the selflessness, the honor in defending our freedom is something most of us typically take for granted. But in the shadow of Veterans Day and with the help of some high profile guests, the Armed Forces Foundation hosted a spectacular evening of culinary delights on Wednesday night during a star-studded New York City fundraiser that would raise upwards of $75,000.
More than three hundred guests jam packed the 4th floor space at Chelsea's Metropolitan Pavilion where suit and tie clad attendees rubbed elbows with men and women in uniform all evening long in a celebration for those who had served. The mid-November timing couldn't have been more appropriate just a day after Veterans Day, where the evening's party would eventually transition into a full-on screening of recently released documentary "That Which I Love Destroys Me." Introduced by comedian Ron White, the chilling  film traces the lives of two Special Ops soldiers- Tyler Grey and Jayson Floyd- from war to their home life, where they work their way through the perils of PTSD and re-acclimating themselves back into society. Despite a night filled with familiar faces and exceptional eats, the Fundraiser's focus was never in question once the very real and very powerful documentary unfolded.
Following a brief march by the color guard and a stirring rendition of our national anthem, the festivities of the evening were set to commence. Flanked by Food Network personalities Adam Richman and Anne Burrell, "The Meat Man" Pat LaFrieda welcomed the roomful of guests to the Fundraiser before the trio took some time chatting with the servicemen and women and posed for pictures with anyone who would approach them. Prior to the film getting underway though, guests were welcome to enjoy a literal smorgasbord of delicious fare courtesy of some of New York City's most lauded chefs.
With pours of "Bronx Pale Ale" from Bronx Brewery in hand, we began on a journey of dining with six exceptional restaurants doling out samples to our waiting hands. To no surprise, we began at West Village Mexican spot El Toro Blanco where the always feisty Chef Josh Capon was dishing out a chilled "Grilled Shrimp Ceviche" tossed in a rich avocado mousse. Though his newest restaurant Bowery Meat Company is less than a month old, Capon was sure to attend the evening's fundraiser as a show of support for the troops. Just steps away, Chef Harold Moore's "Creekstone Prime Rib" sandwich represented his restaurant Commerce in brilliant fashion. Deliciously tender, the rare red meat slices were thick and well seasoned, enveloped between fresh Parkerhouse rolls with a selection of accoutrements nearby from pickled onions to horseradish that allowed guests to customize the perfect slider sized sandwich.
Though Le Rivage's Chef Paul Denamiel's "Creekstone Short Rib Beef Bourguignon" was an especially savory entrant, our favorite dish of the evening came from The Altamarea Group's Ai Fiori. The posh midtown eatery represented by Chef PJ Calapa was plating "Marubini," an exquisitely prepared braised pork ravioli served in a cacio e pepe broth topped with sharp shredded cheese. Although the ingredients were particularly hearty, the overall dish was light and elegant and the elements worked together prodigiously. Between bites prepared by the likes of Butter's Alex Guarnaschelli and The Little Beet's Franklin Becker, guests took turns posing in a nearby photo booth and on the makeshift red carpet with tasty pours of wine and prosecco in hand.
As the documentary drew to a close, it's impact was immediate on the remaining guests on hand. Saying thank you to a nearby officer in uniform became a necessity as the evening concluded and although that's certainly the least that any of us can do- it seemed especially fulfilling on this night and during this time of year. Under normal circumstances, we find ourselves thanking the chefs on nights such as this one, for their immense talents and for their masterful work. But the folks that left us awestruck on Wednesday evening were the men and women in military uniforms- the ones that were there to celebrate alongside the rest of us- and the ones who have risked their lives to do so.
For more information on the Armed Forces Foundation's initiatives and upcoming events, take a few minutes of your day to peruse their website here.
- Dave Gendelson
Food Photos from the Armed Forces Foundation Fundraiser in New York
Butter (Alex Guarnaschelli): "Ricotta Crostini"

Le Rivage (Paul Denamiel): "Quiche Lorraine" & "Creekstone Short Rib Beef Bourguignon"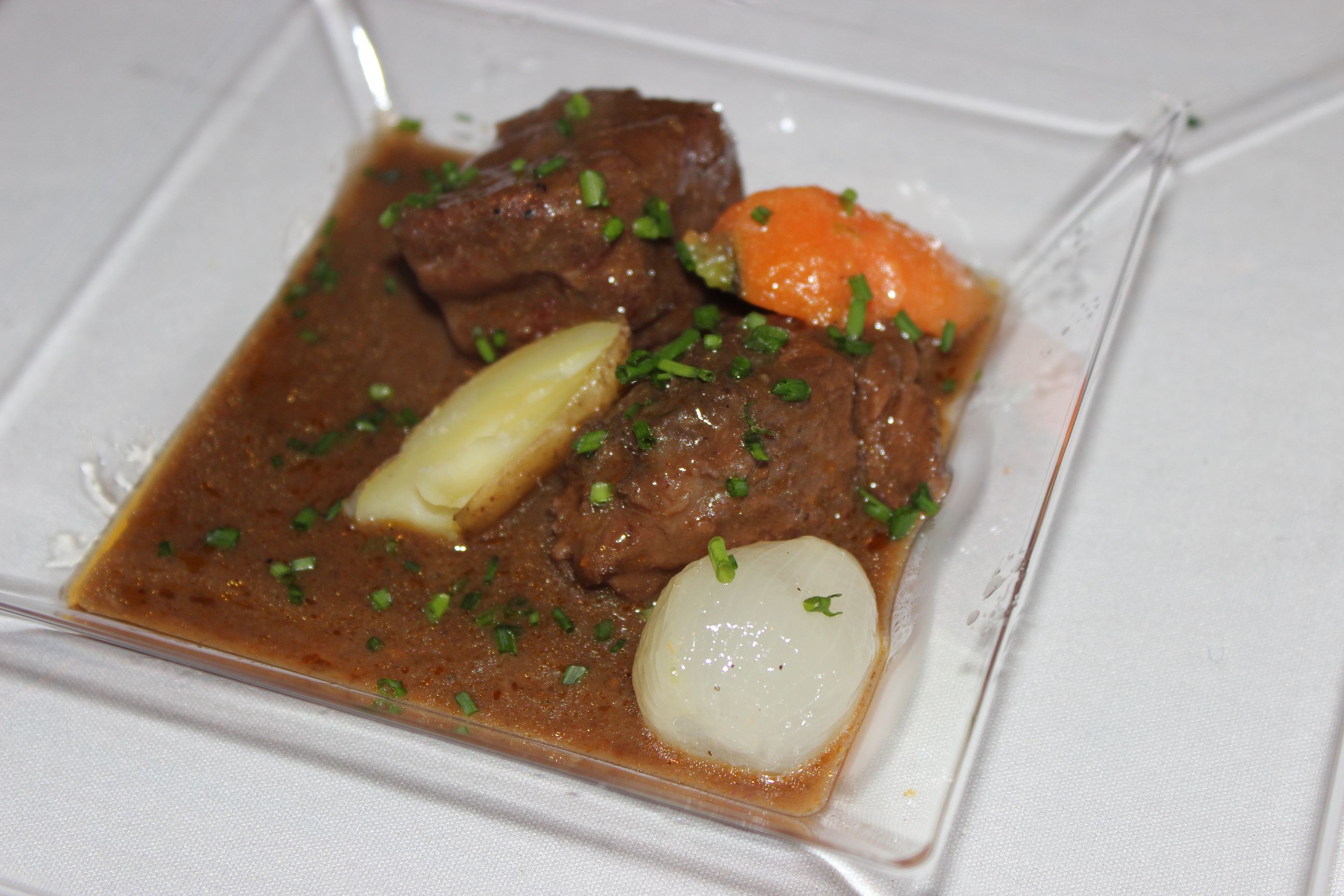 The Little Beet (Franklin Becker): "Grilled Beets" & "Roasted Sweet Potatoes"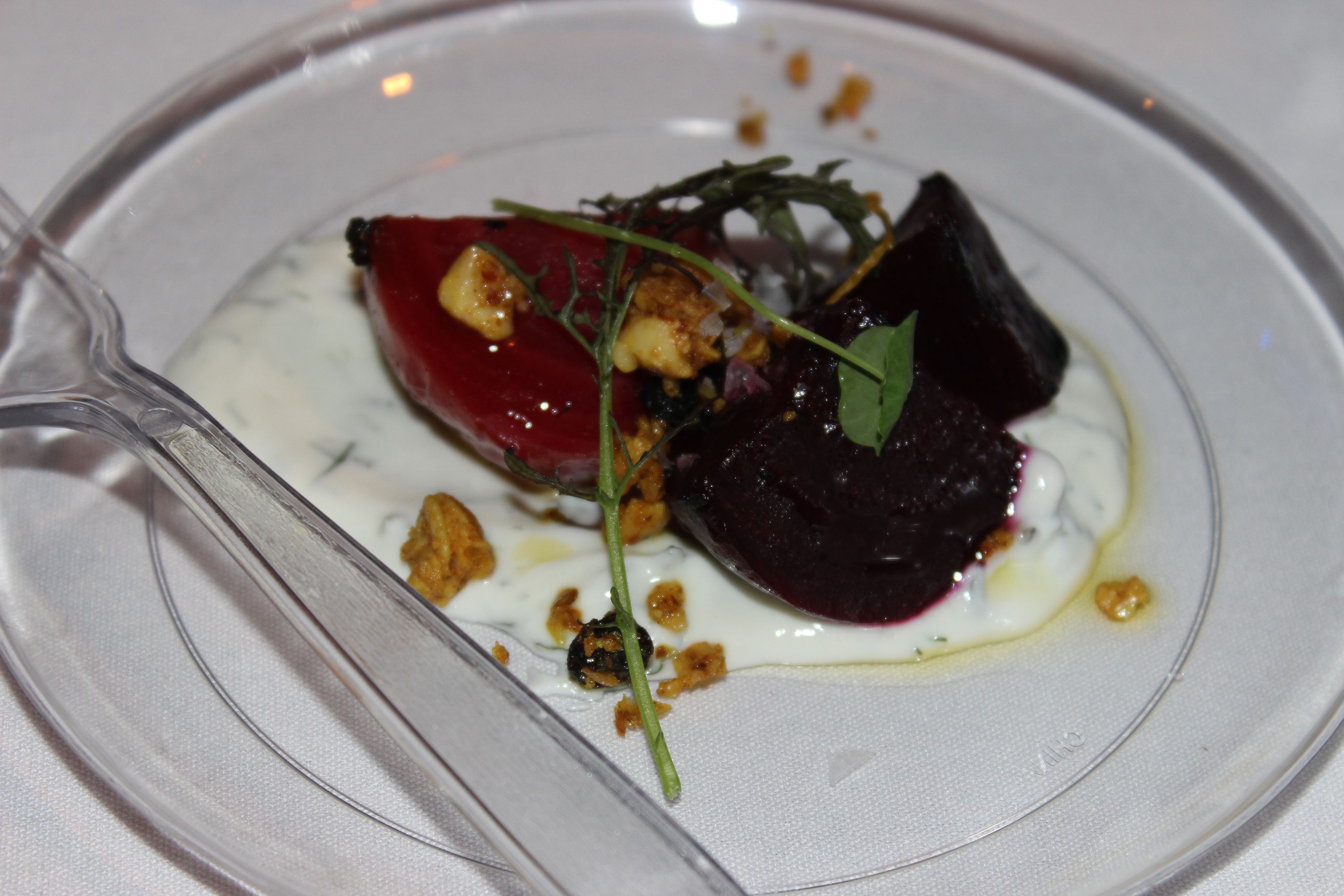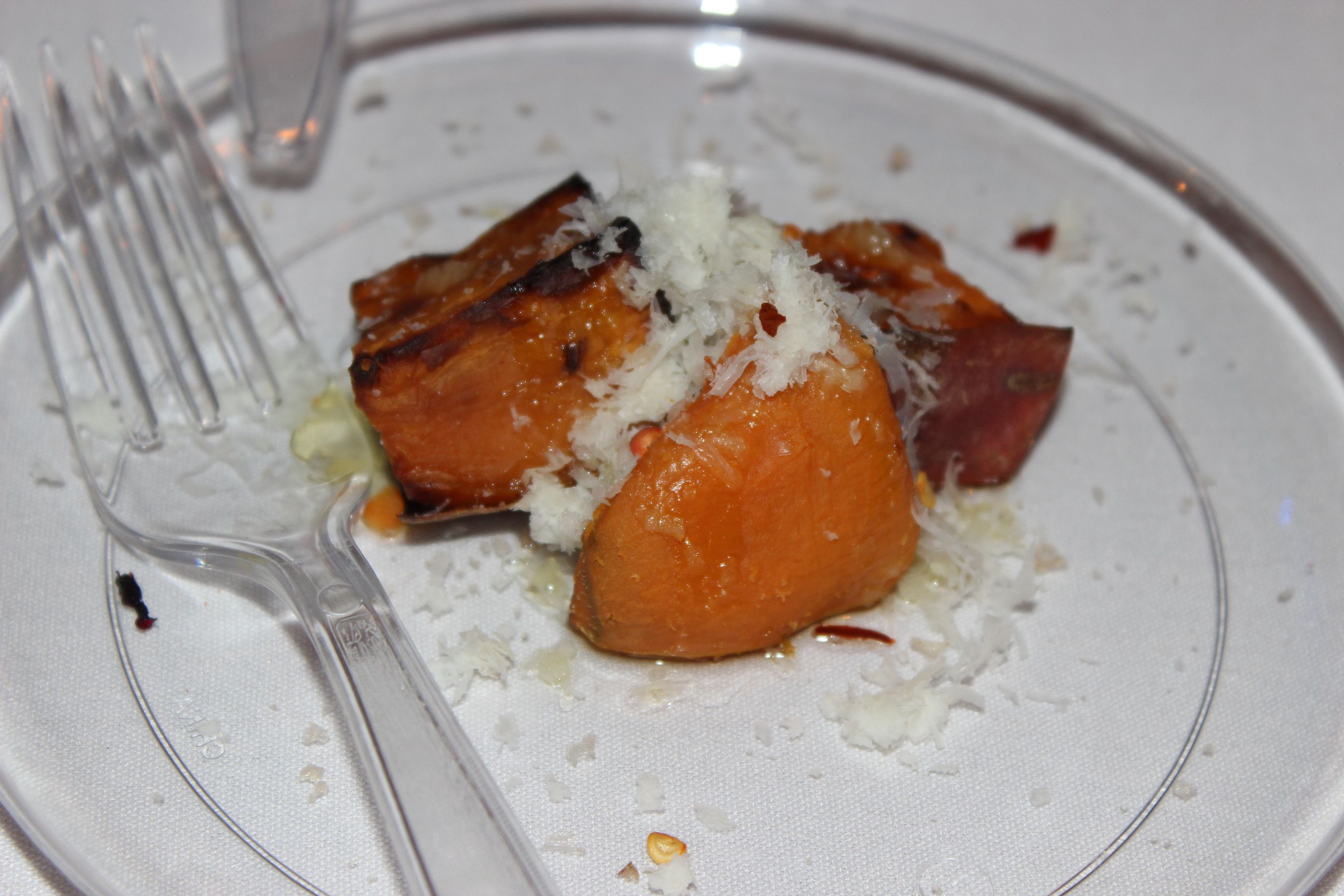 Ai Fiori (PJ Calapa): "Marubini – Braised Pork Ravioli in Cacio e Pepe"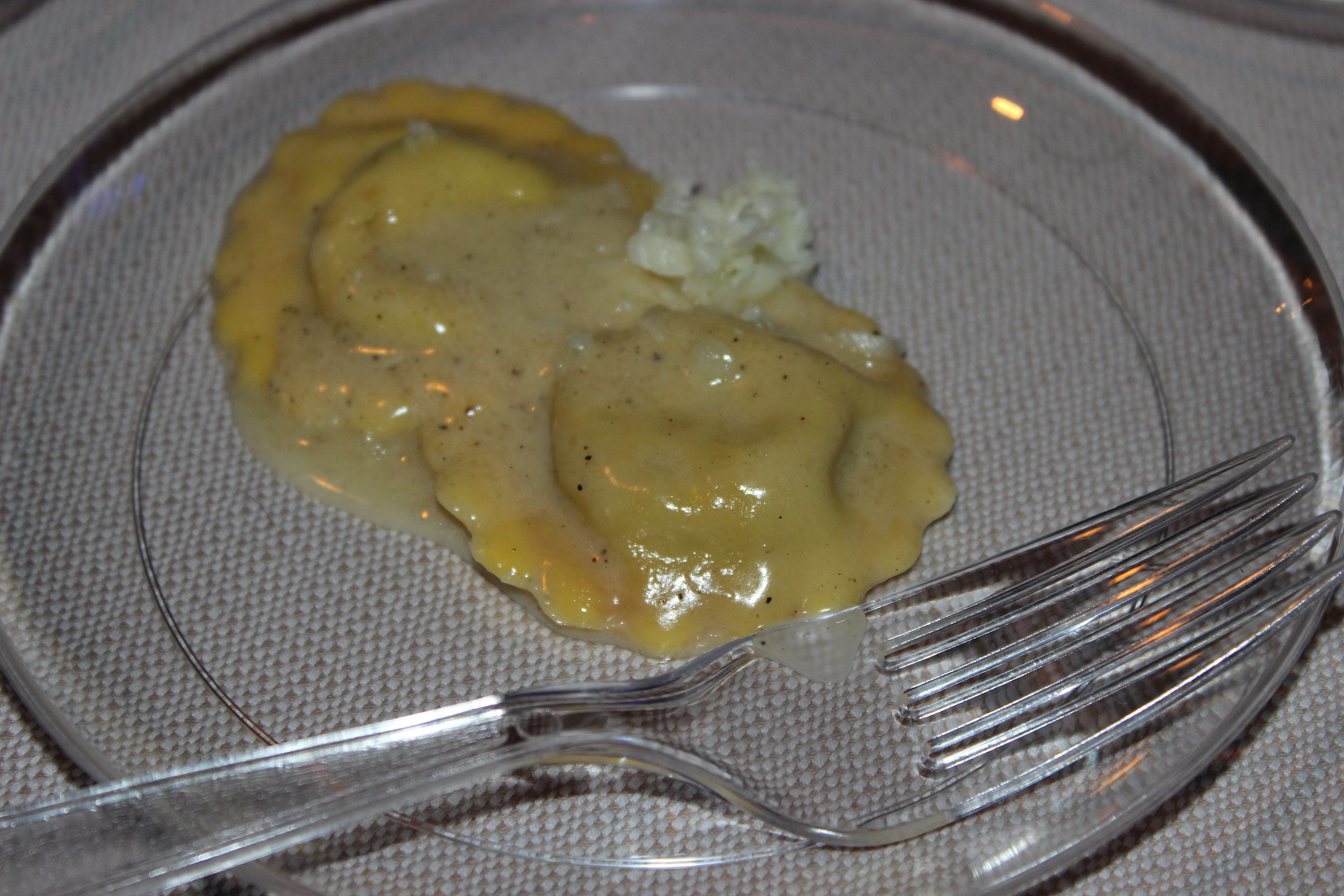 El Toro Blanco (Josh Capon): "Grilled Shrimp Ceviche with Avocado Mousse"
Commerce (Harold Moore): "Creekstone Prime Rib"
Jacques Torres Chocolates (Jacques Torres): "Hot Chocolate" & "Chocolate Chip Cookies"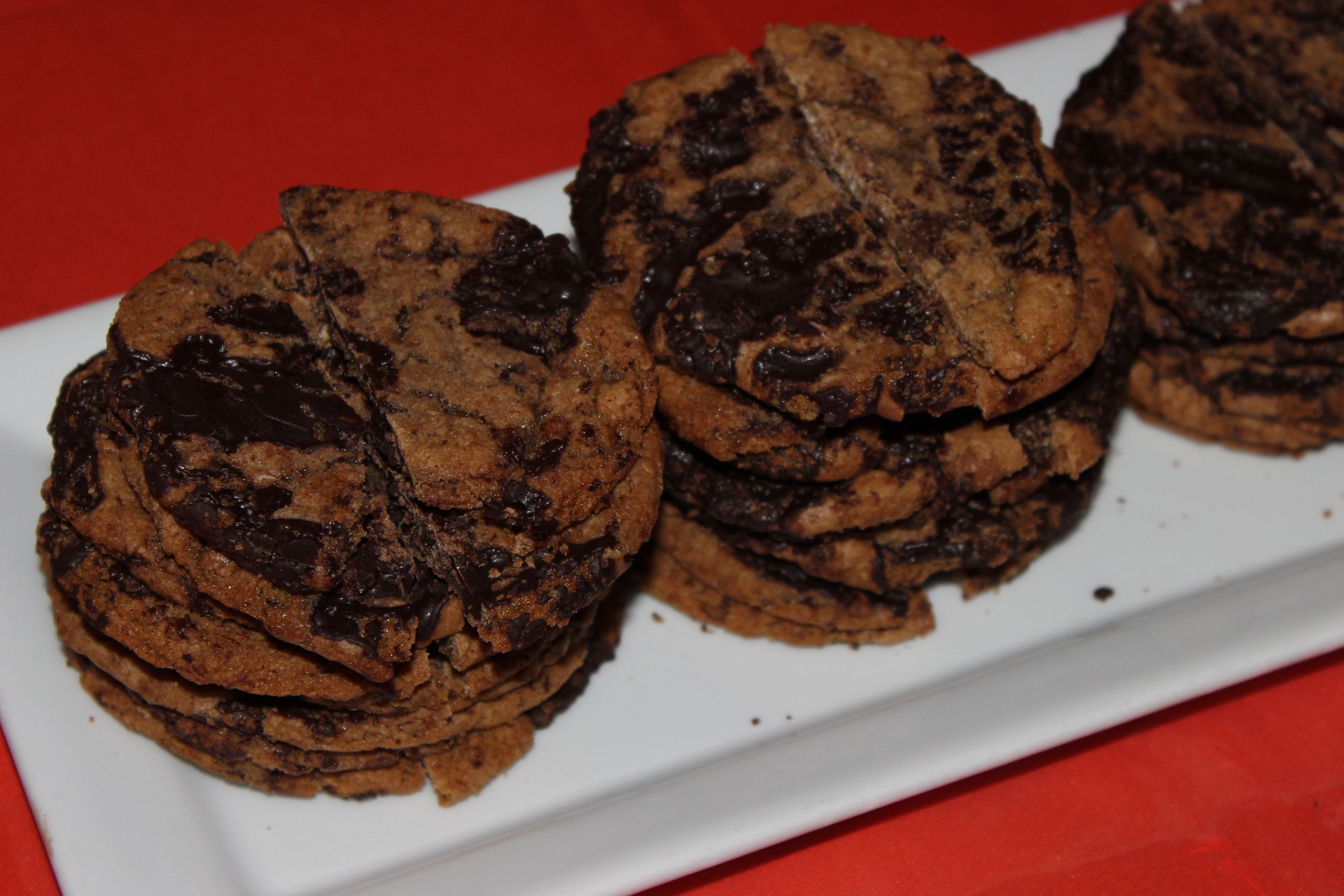 Related Articles
Share
About Author
(0) Readers Comments