Most of our monthly preview pieces are intended to try to keep you busy and active in New York City. On the contrary, Thursday evening Edible Manhattan hosted a cavalcade of restaurants, tourism organizations and spirits purveyors tasked with persuading locals to actually head out of town from time to time. The 4th Annual "Edible Escape" emanated from Chelsea's Metropolitan Pavilion, where the spacious venue would line its interior with an eclectic mix of eats, drinks and swag that allowed hundreds upon hundreds of feisty guests the opportunity to get out of the City without actually having to go anywhere.
The line of guests extended far down 19th Street while waiting for the evening's 6pm start time- but once inside, it was a free-for-all of tastes allured by the many dishes being concocted nearby. Almost immediately we recognized some familiar faces Chef David Santos of West Village restaurant Louro was all smiles while plating a "Housemade Kimchi." The chilled shredded dish paired pickled onion with kabocha squash salad and a kimchi drizzle that added a fiery kick at the tail end of each bite. Fortunately our sponsored Bormioli Rocco stemware was already filled with a generous pour of Brooklyn Brewery's "Brown Ale" to alleviate some of the resulting spice from Chef Santos' creation. Kimchi was also a popular ingredient at Mokbar's table where their creative "Bulgogi Ramen" admirably paired marinated ribeye hunks with caramelized onion, a poached egg and savory ramen noodles. The hearty portion was only enhanced by the flurry of sprinkled on black sesame seeds which nicely brought the array of different flavors together.
Following some pours of Owney's NYC Rum and some light vino samples courtesy of Brooklyn Winery, we resumed our tasting journey. Greenwich Village restaurant Cuba was serving a delicious "Salmon Tartar" topped with creamy guacamole, capers, red onion and cilantro and was garnering among the event's longest lines right near the entrance. Just steps away, Ofrenda's "Tacos de Carnitas" were equally excellent. The succulent suckling pig meat, red onion salad and side of chicharron made for an appetizing play on fast Mexican fare. Surprisingly, our favorite dish of the affair came from the Puerto Vallarta Tourism Board. A crunchy tortilla chip served as the utensil for their "Octopus Grilled with Guajillo" and the chunks of purple tentacles were deliciously chewy and rich paired with a garlicky hummus. Though Vella Wine Bar's "Hamachi Crudo," Shorculinare's "Oxtail Ragu with Eggplant Marmalade" and Parker Red Catering's "Beet Pastrami" were all notable submissions- it was the delectable octopus that stood out for us.
After a few repeat trips to Nobletree Coffee, we had sufficiently been satiated by the many participating restaurants and vendors on hand at the 2014 Escape. Though many of the purveyors inside of the Metropolitan Pavilion represented some of New York City's finest, others like Catskill Provisions, The Williams Inn On-the-Green at Williams College and Tuthilltown Spirits proved that there is life outside of Manhattan island. And sometimes, it's those short visit getaways that are the ones we deem as most necessary before resuming another long week of City life.
- Jane Van Arsdale
Food Photos from "Edible Escape 2014″

Parker Red Catering: "Beet Pastrami"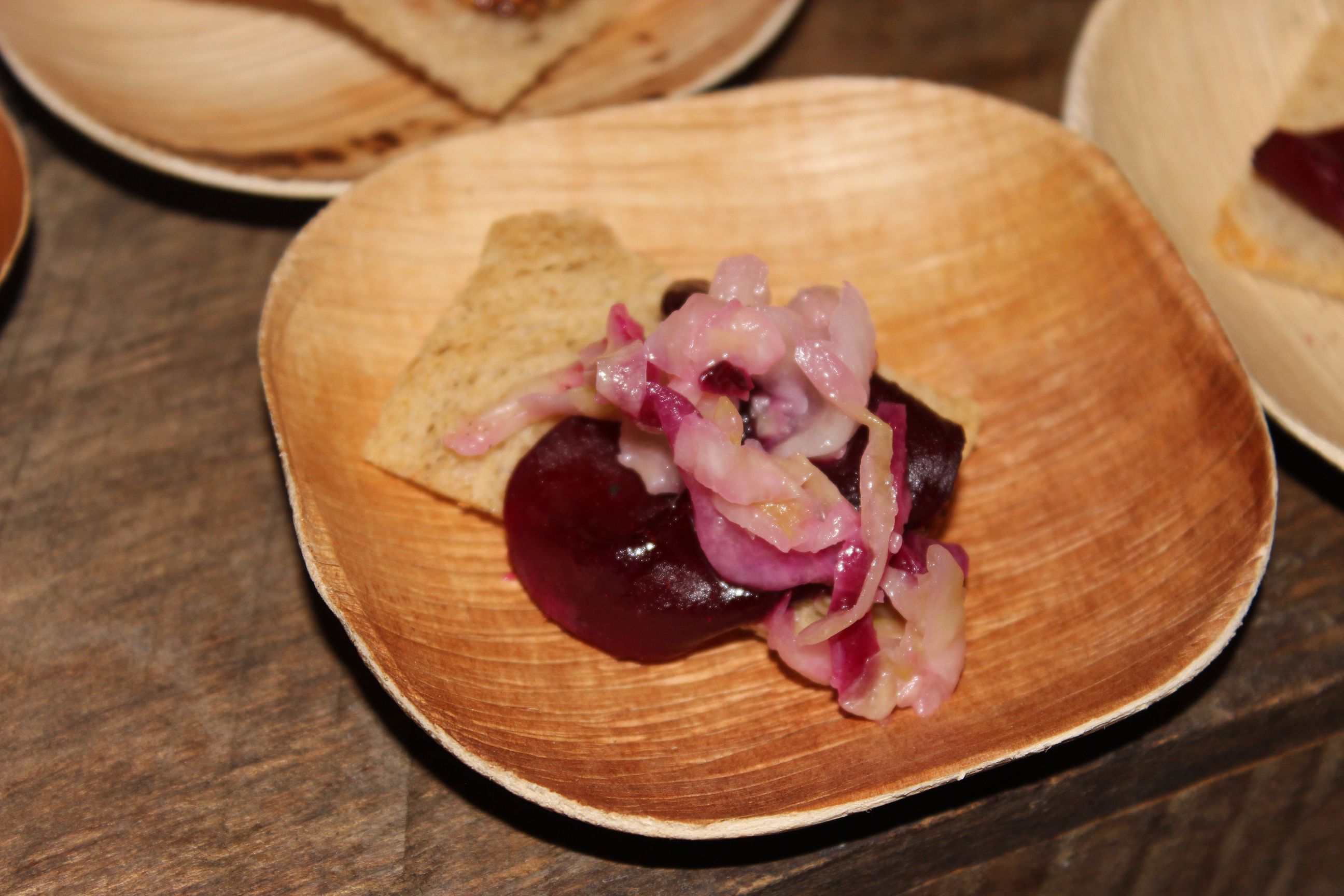 The Black Ant- Cocina de Autor: "Oaxacan Mussels, Tamal, Shrimps, Chinantla Salsa, Chile Ashes"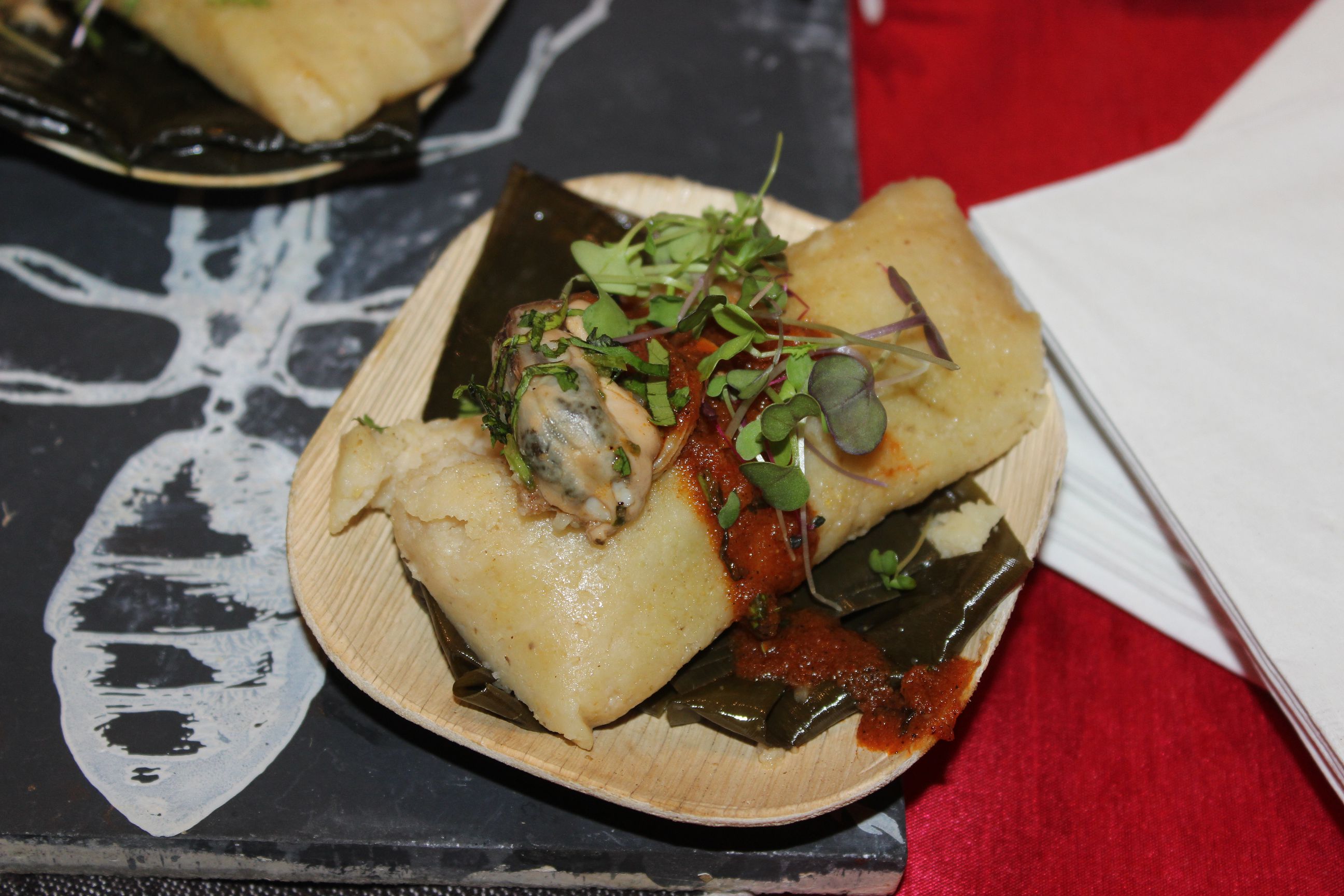 The Williams Inn: "Dave's Sweet Corn & Farro Salad"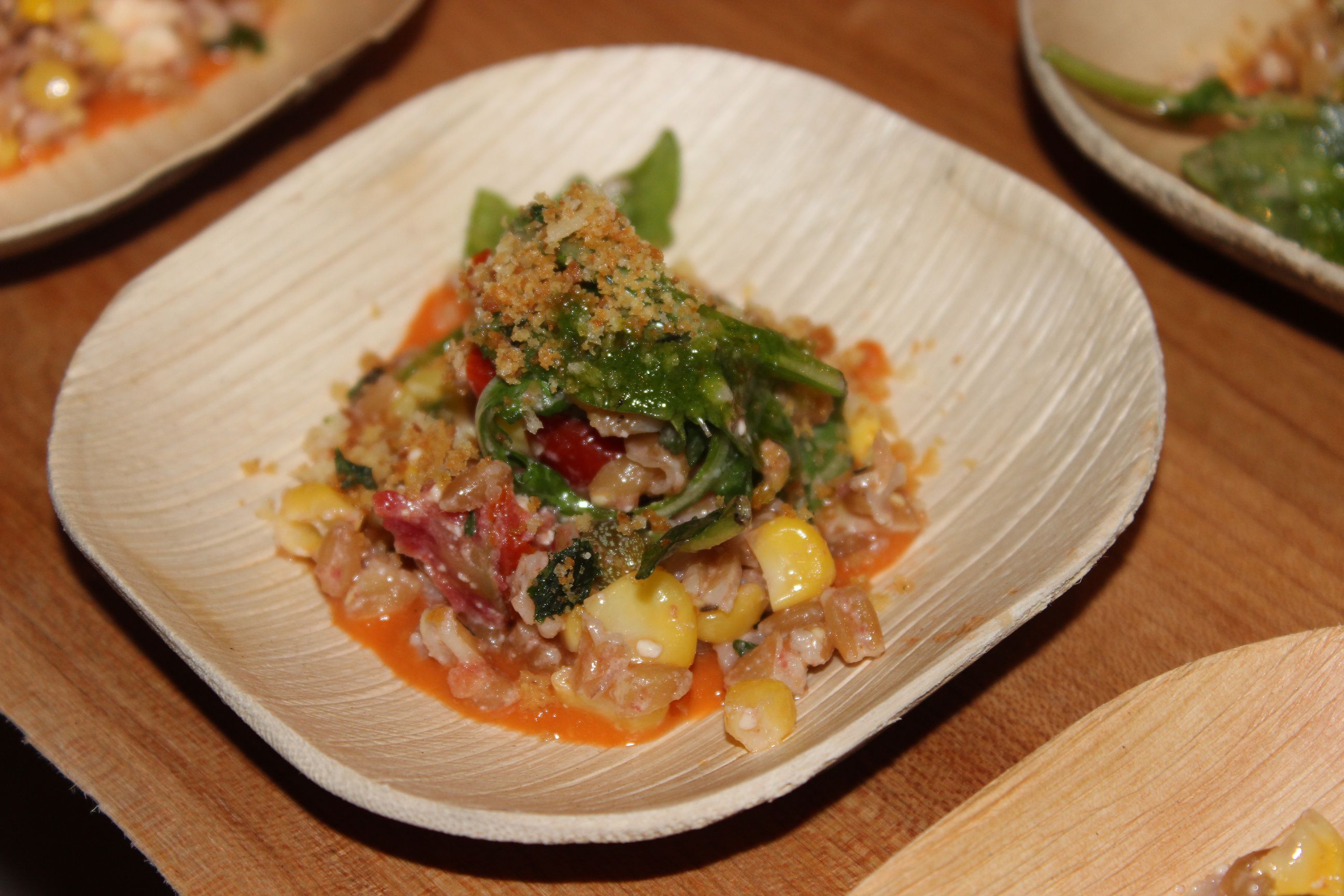 Ofrenda: "Tacos de Carnitas de Lechon Prensado"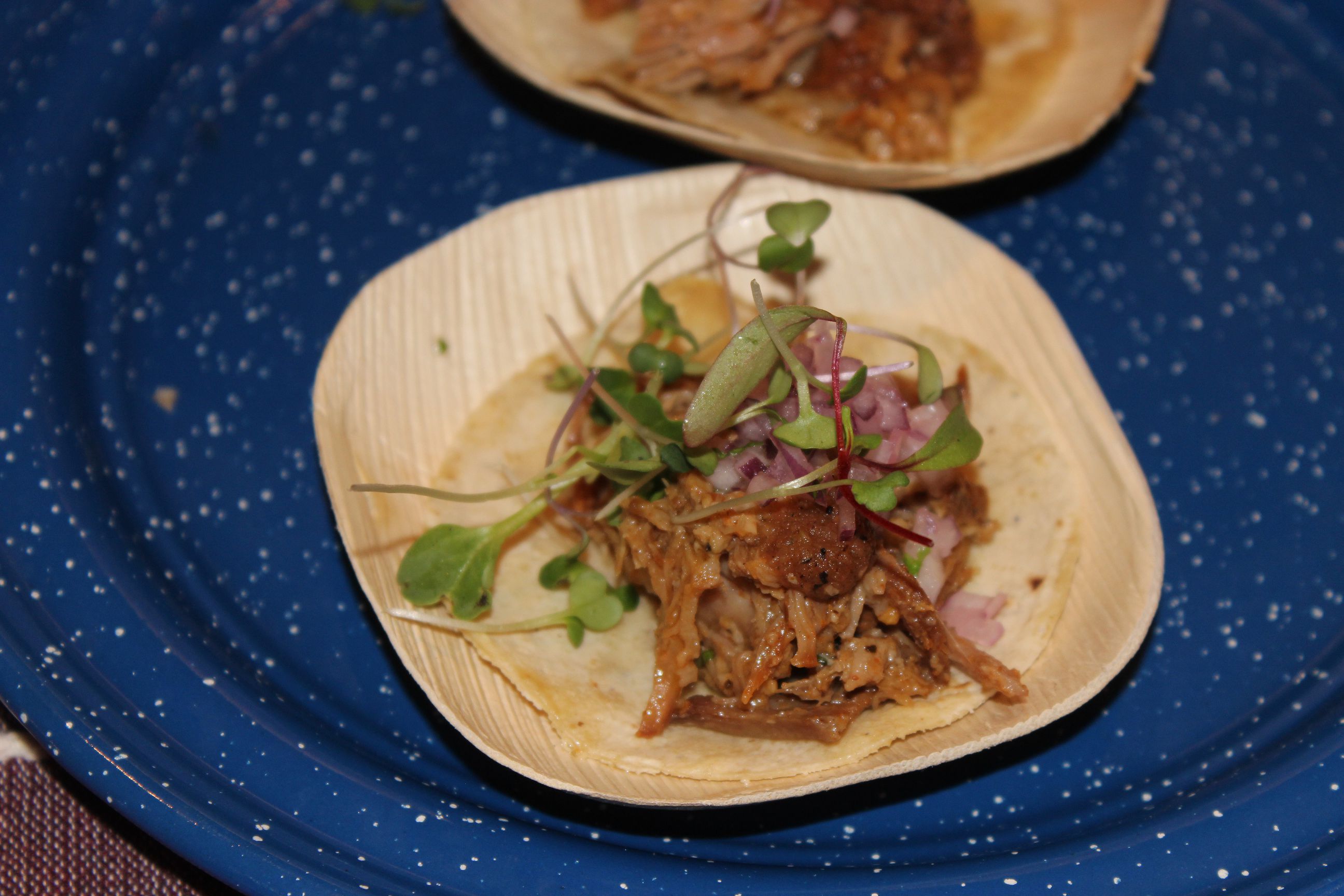 The Red Lion Inn: "Chilled Berry Patch Ratatouille"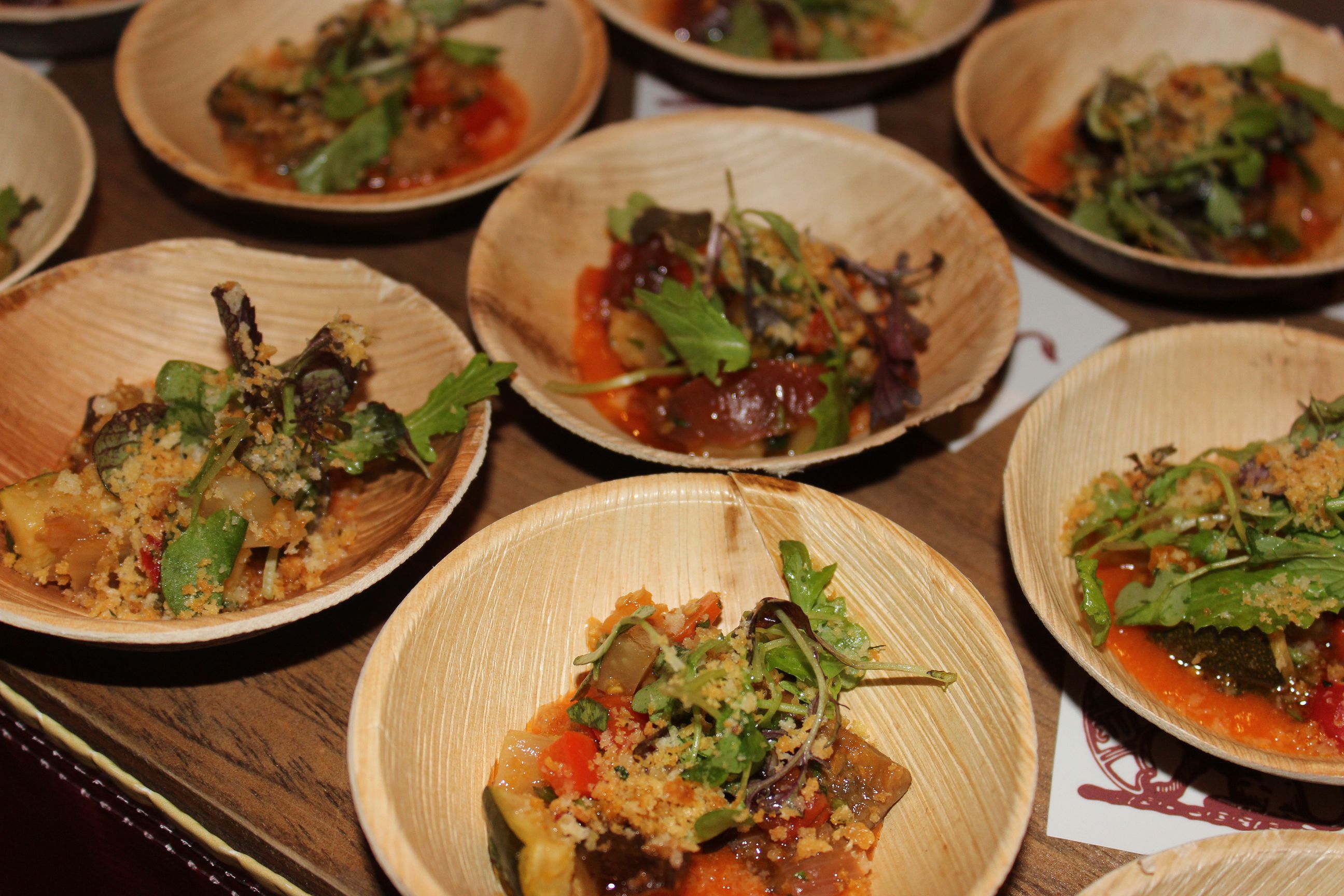 Rougette Bavarian Cheese: "Natural Crispbread with Balsamic Fig Reduction"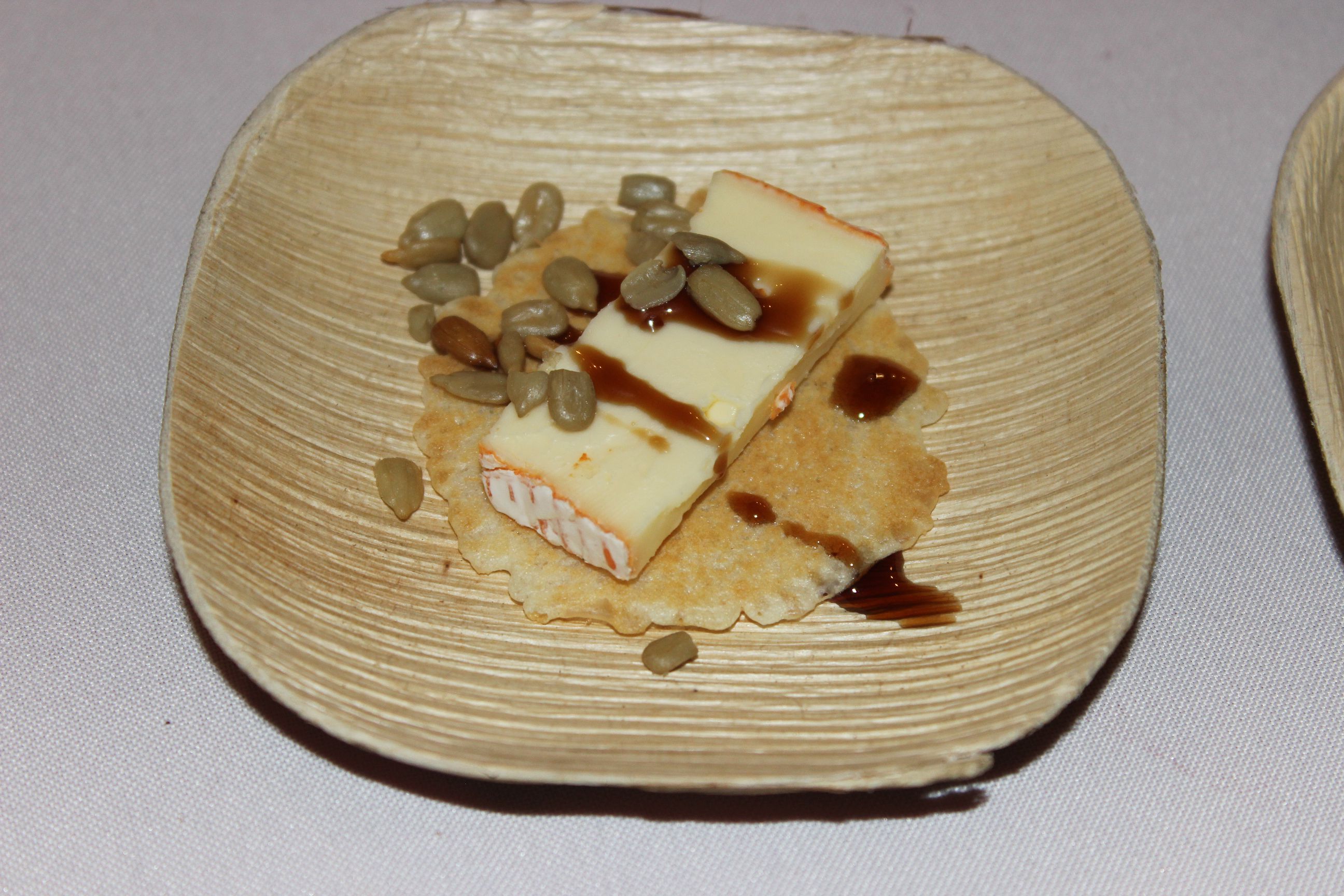 Cambozola Black Label: "Raw Honey & Marcolina Almonds"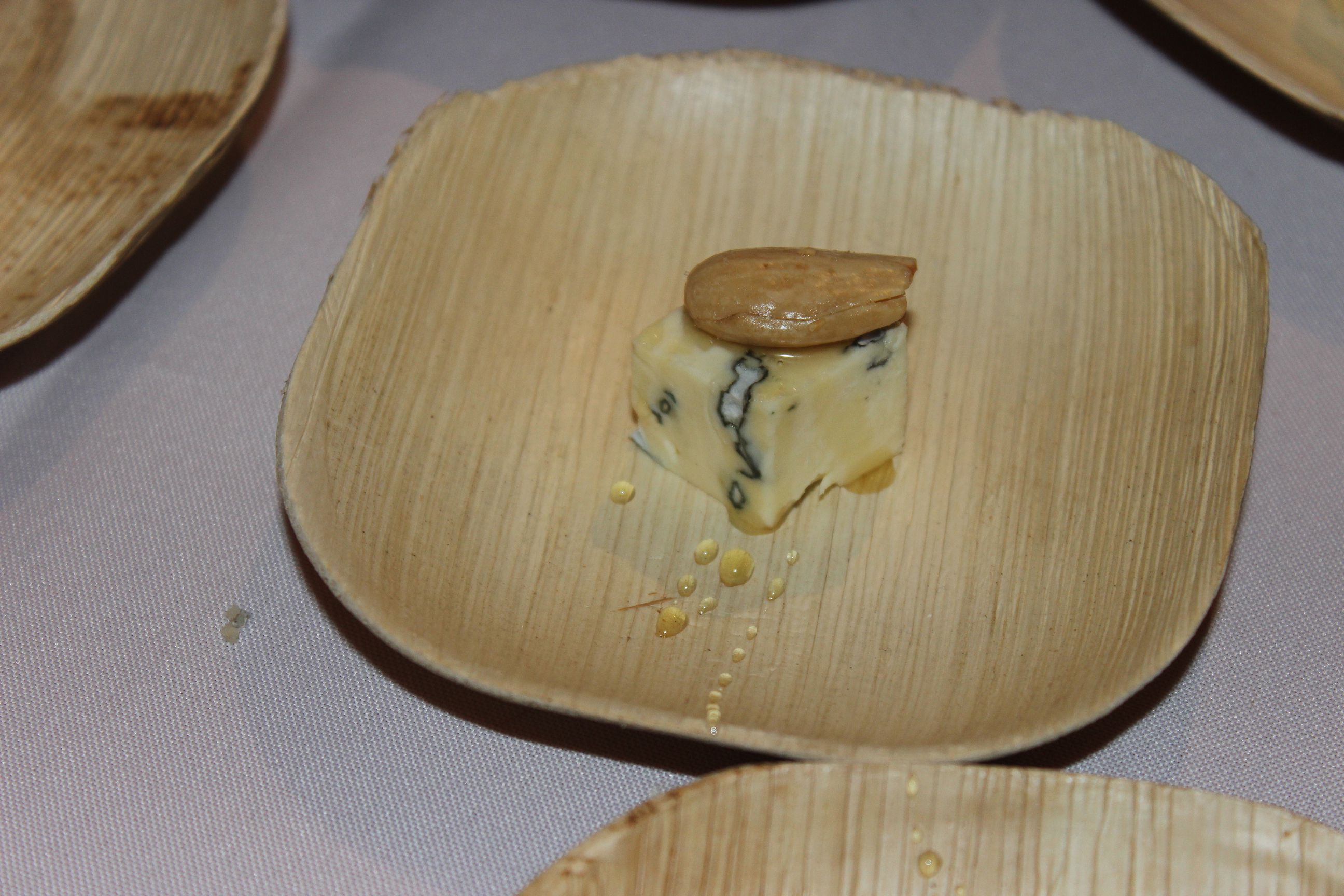 Puerto Vallarta Tourism Board: "Octopus Grilled with Guajillo and Garlic on Hummus"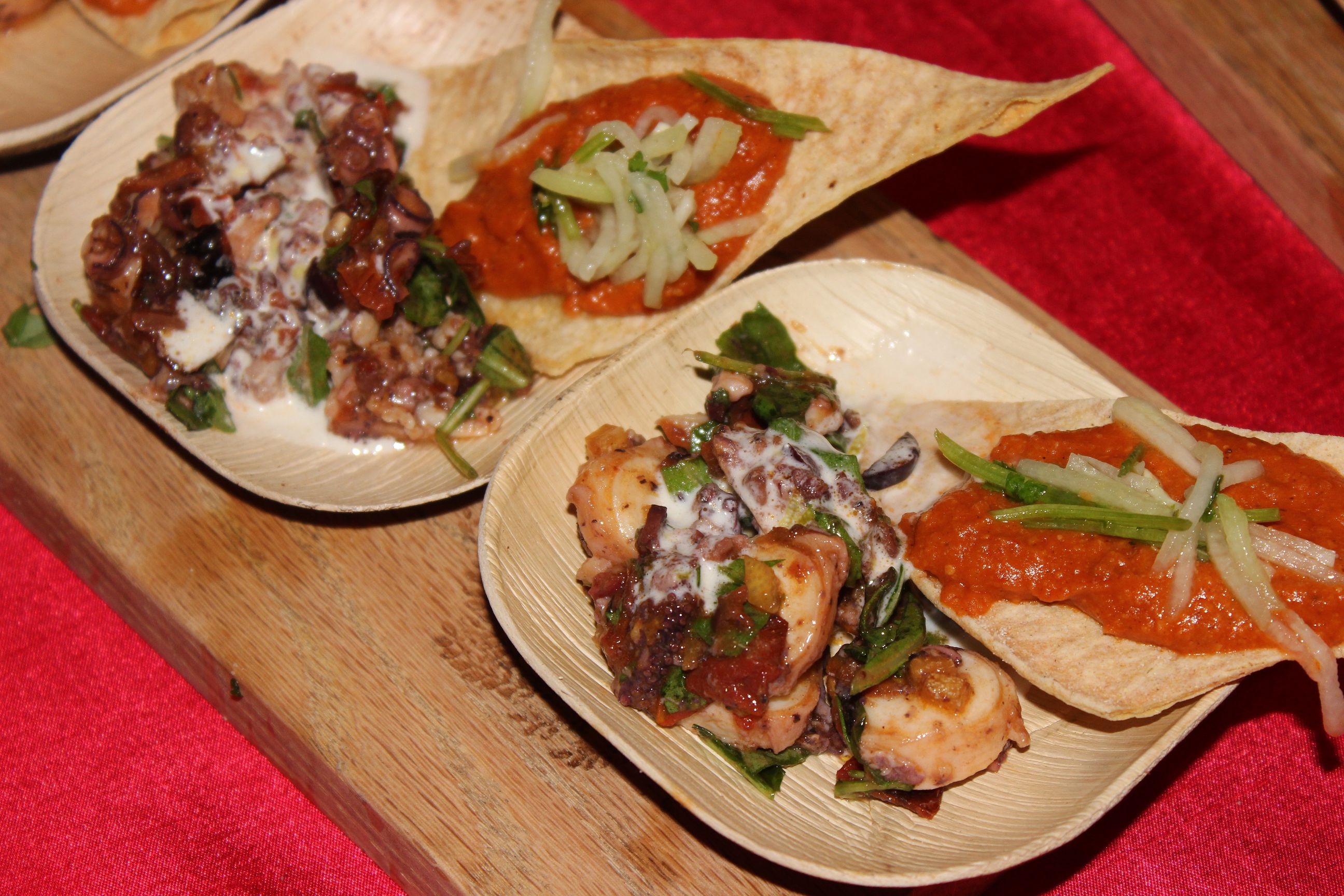 Louro:  "Housemade Kimchi, Kabocha Squash Salad, Kimchi Dressing, Pickled Onion"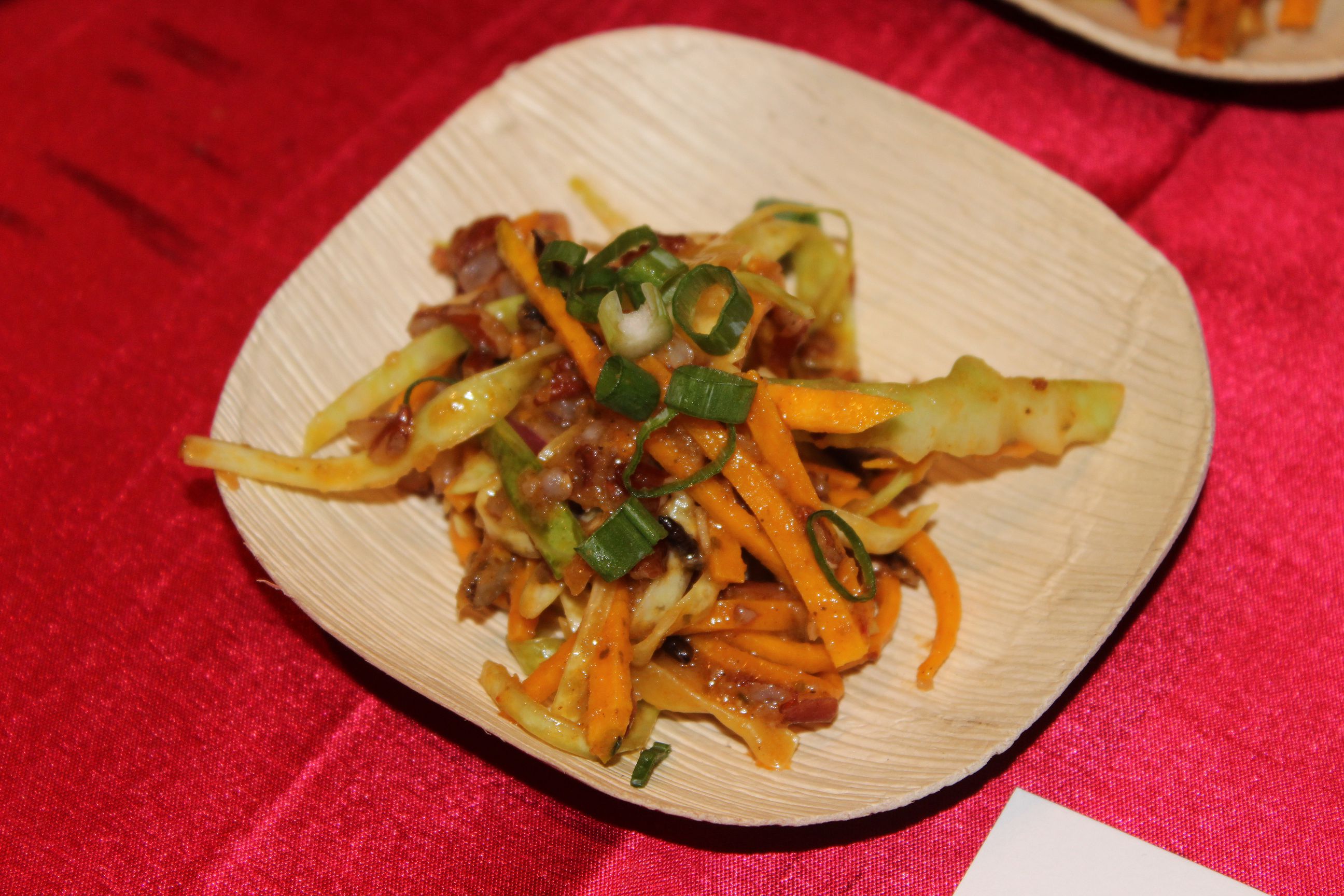 Vella Wine Bar: "Hamachi Crudo"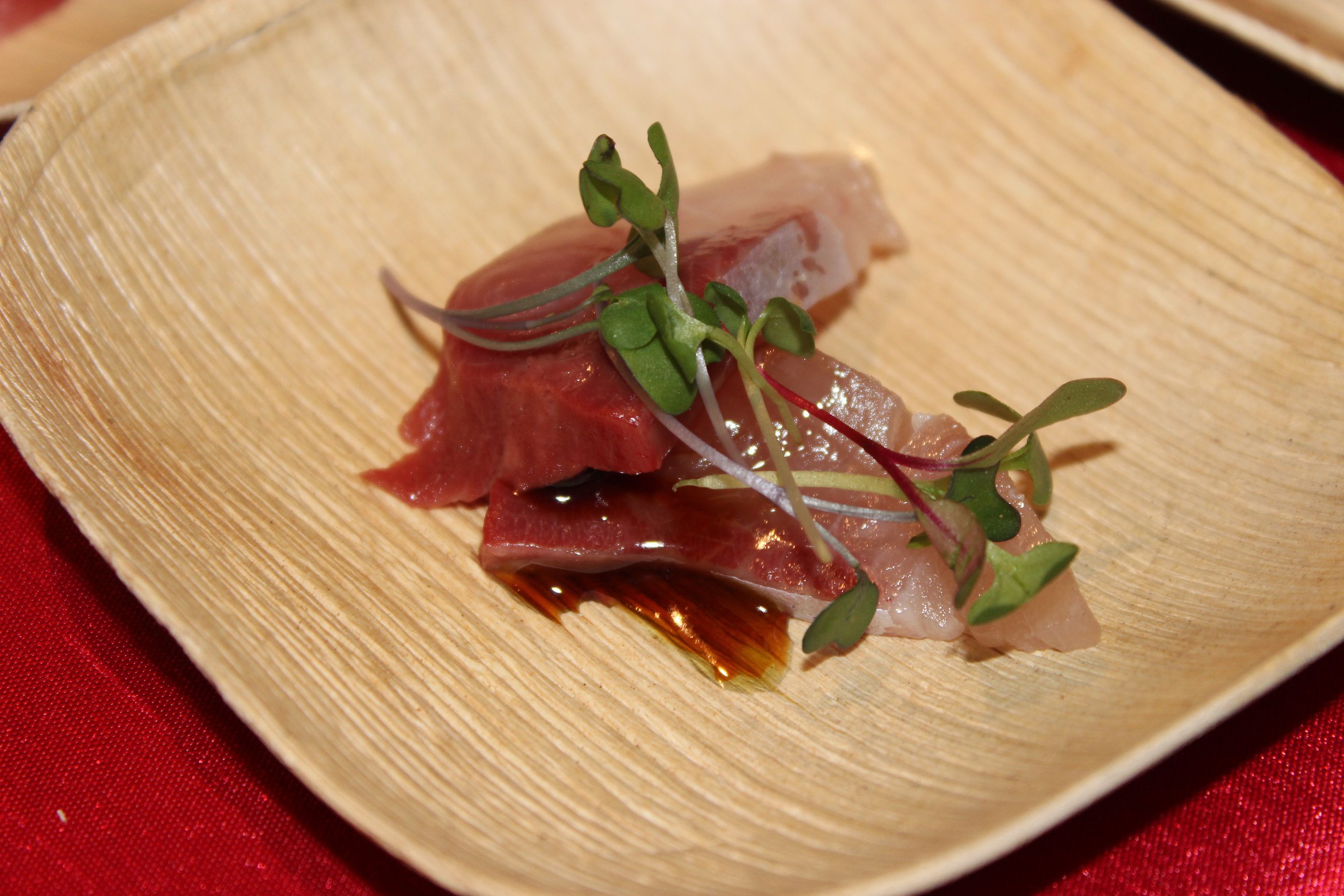 Cuba: "Salmon Tartar"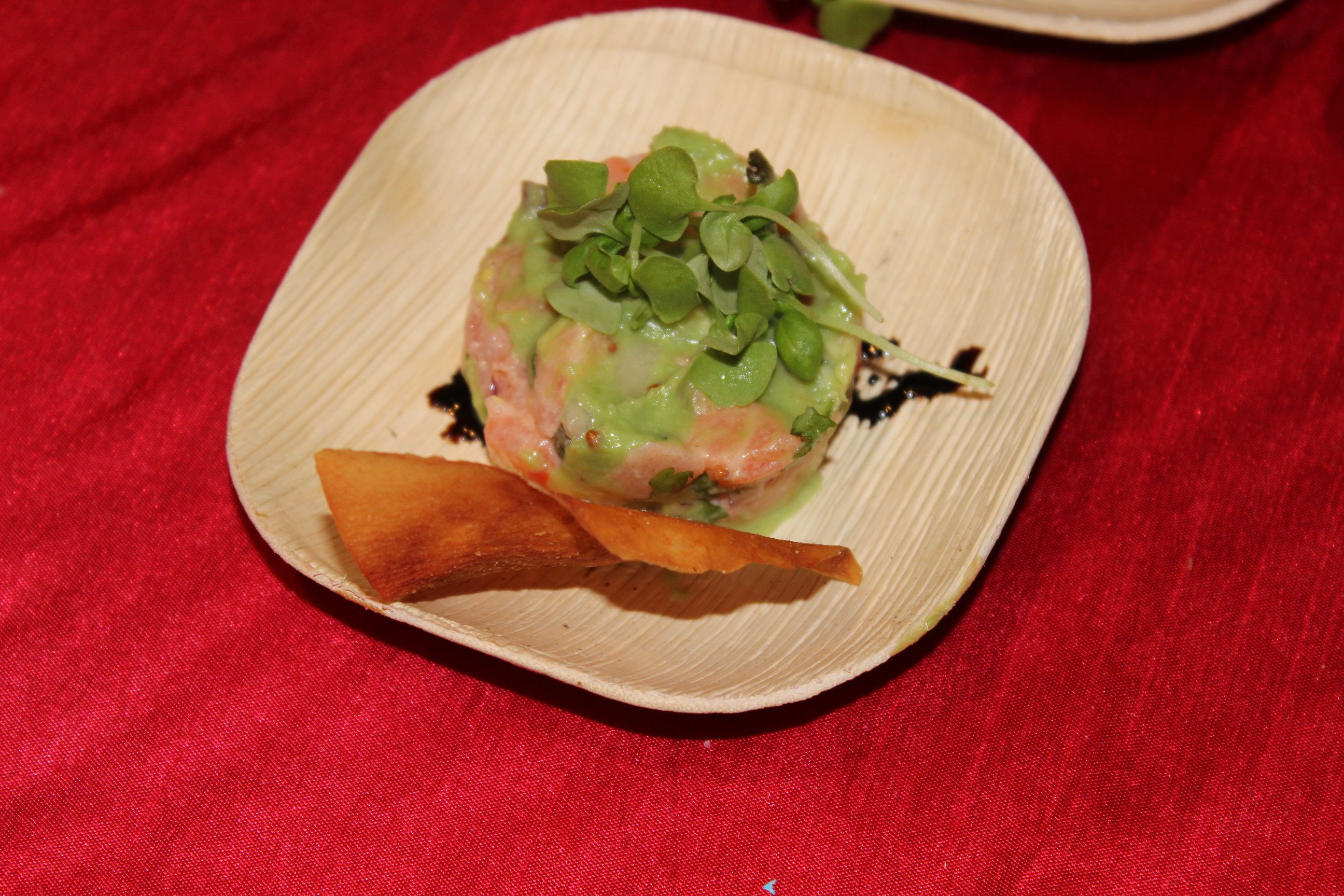 Pazzi Pasta: "Smoked Salmon & Gorgonzola" & "Funghi Boscaiola with Proscuitto Cotto"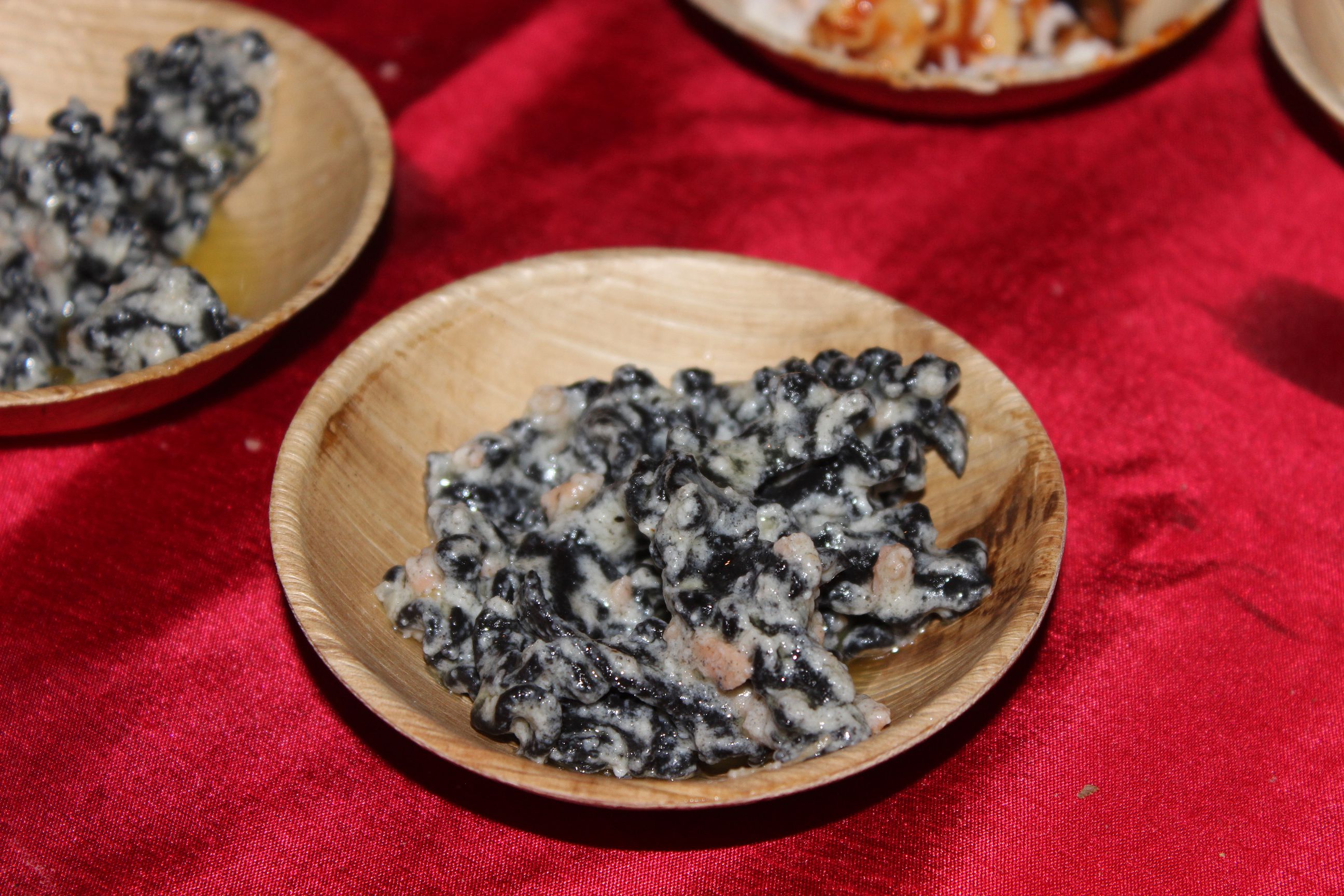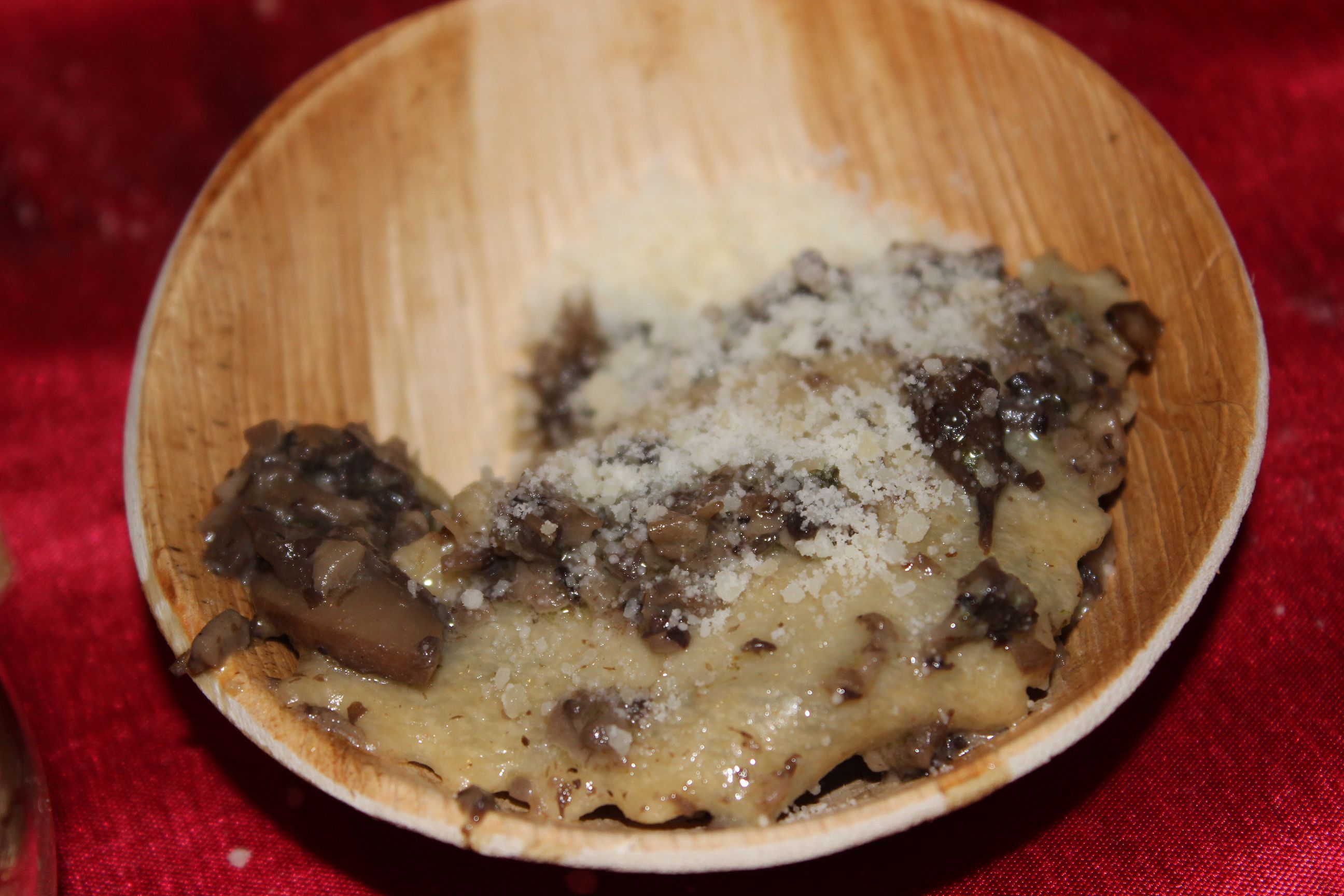 Noah's: "Roasted Corn Soup"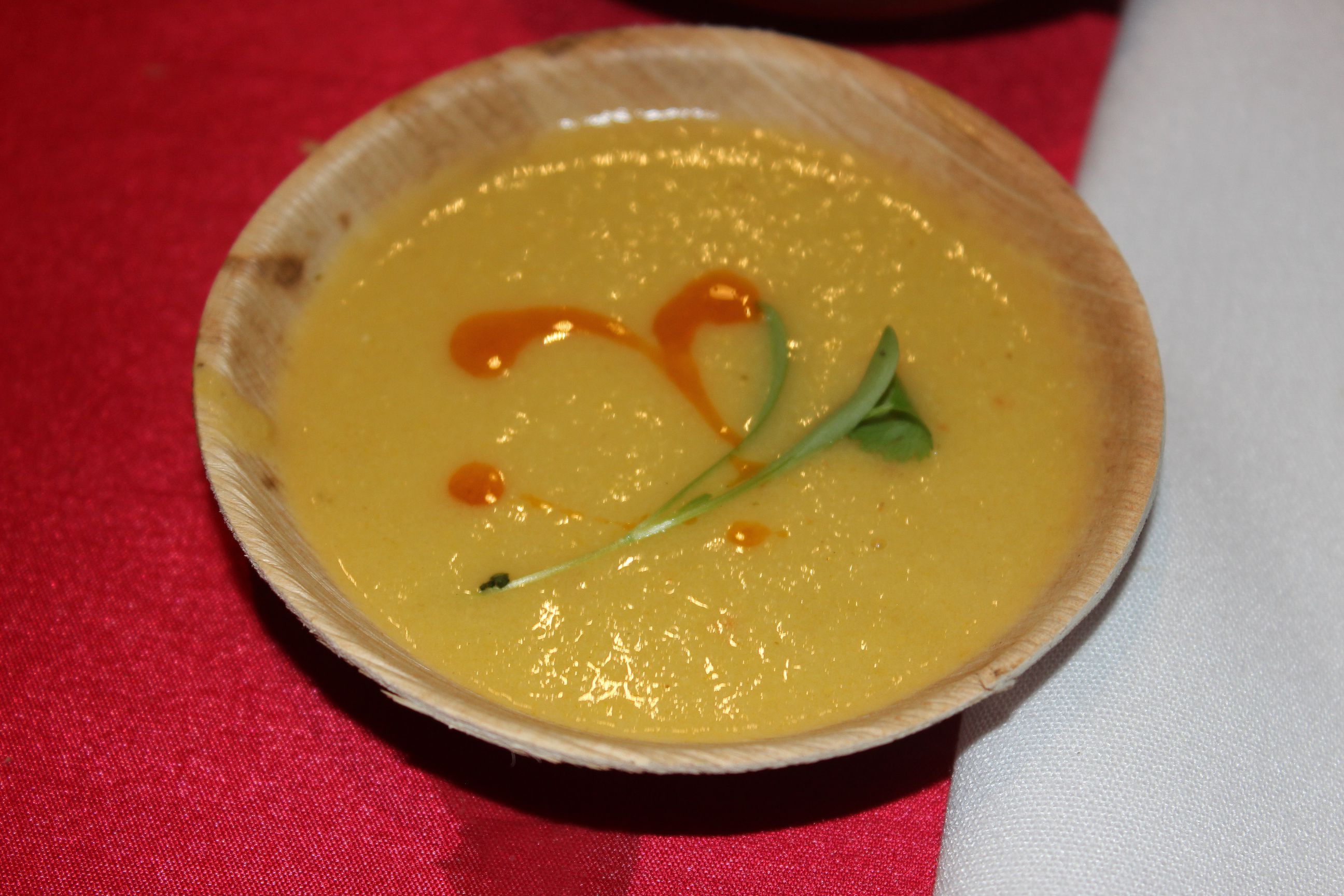 Bittersweet NYC: "Cardamom Cake Pops" & "Saffron Cake with Coconut Plum"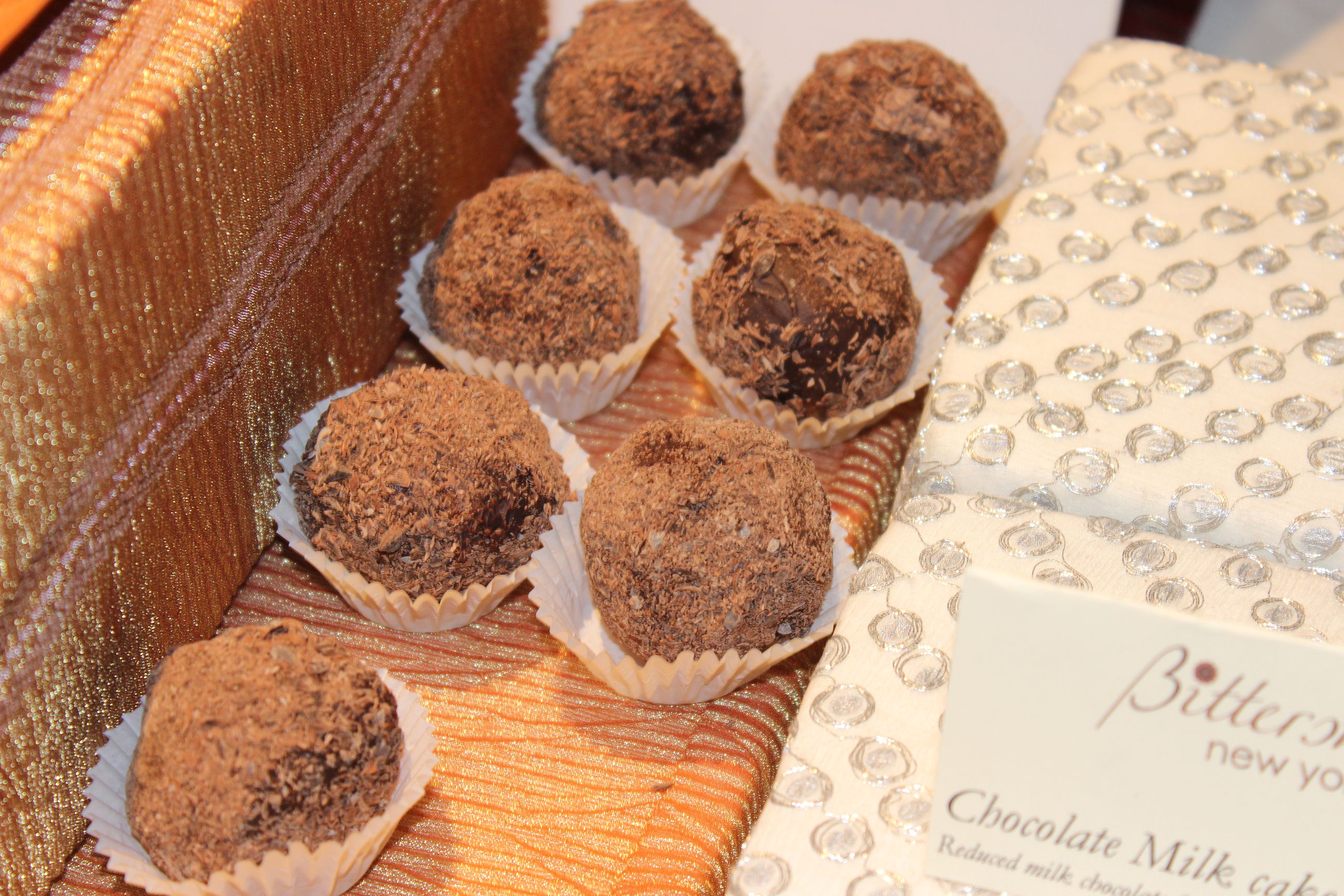 Bobwhite Lunch & Supper Counter: "Pickled Shrimp and Squash Hors d'Oeuvres" & "Carolina Rum Cake"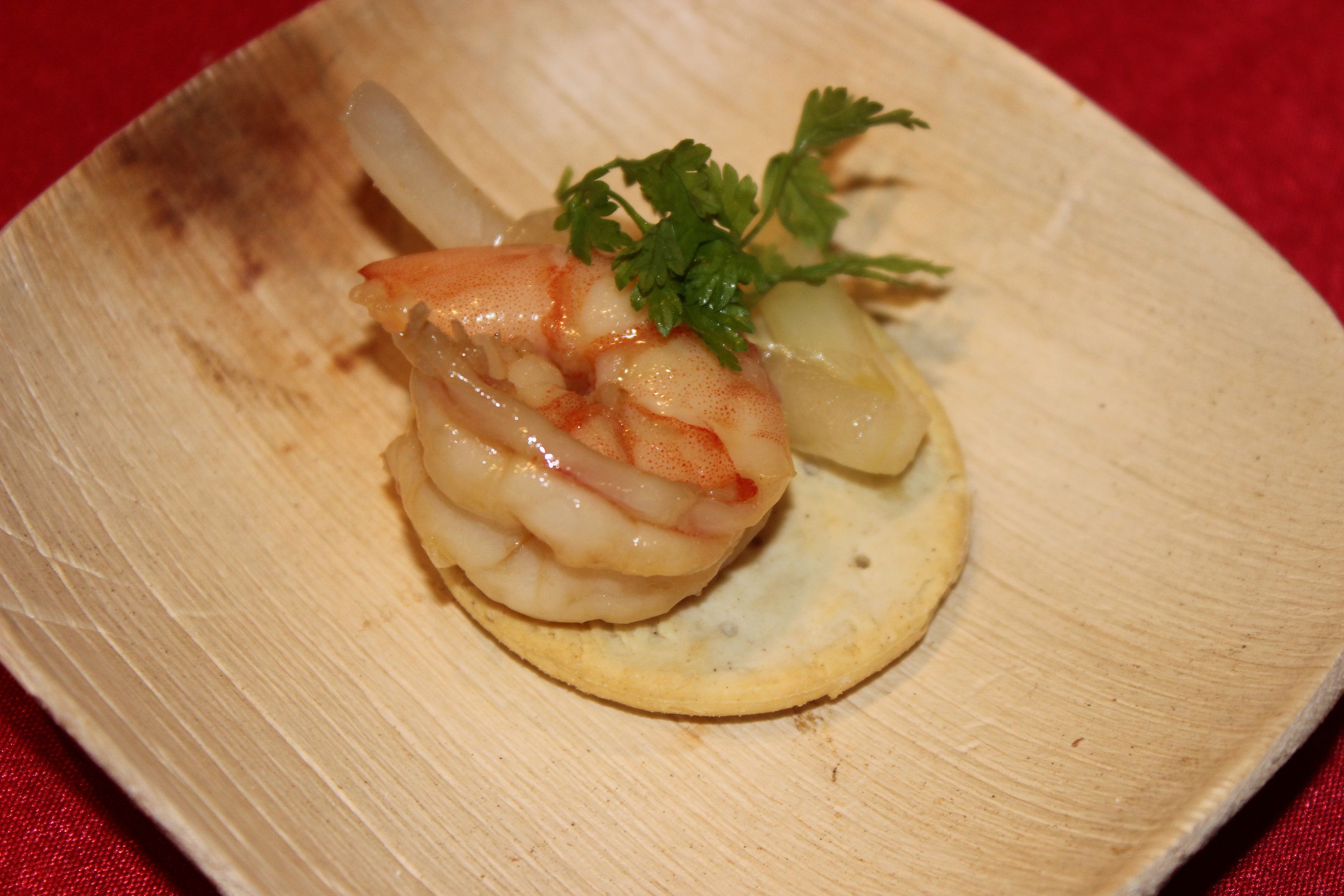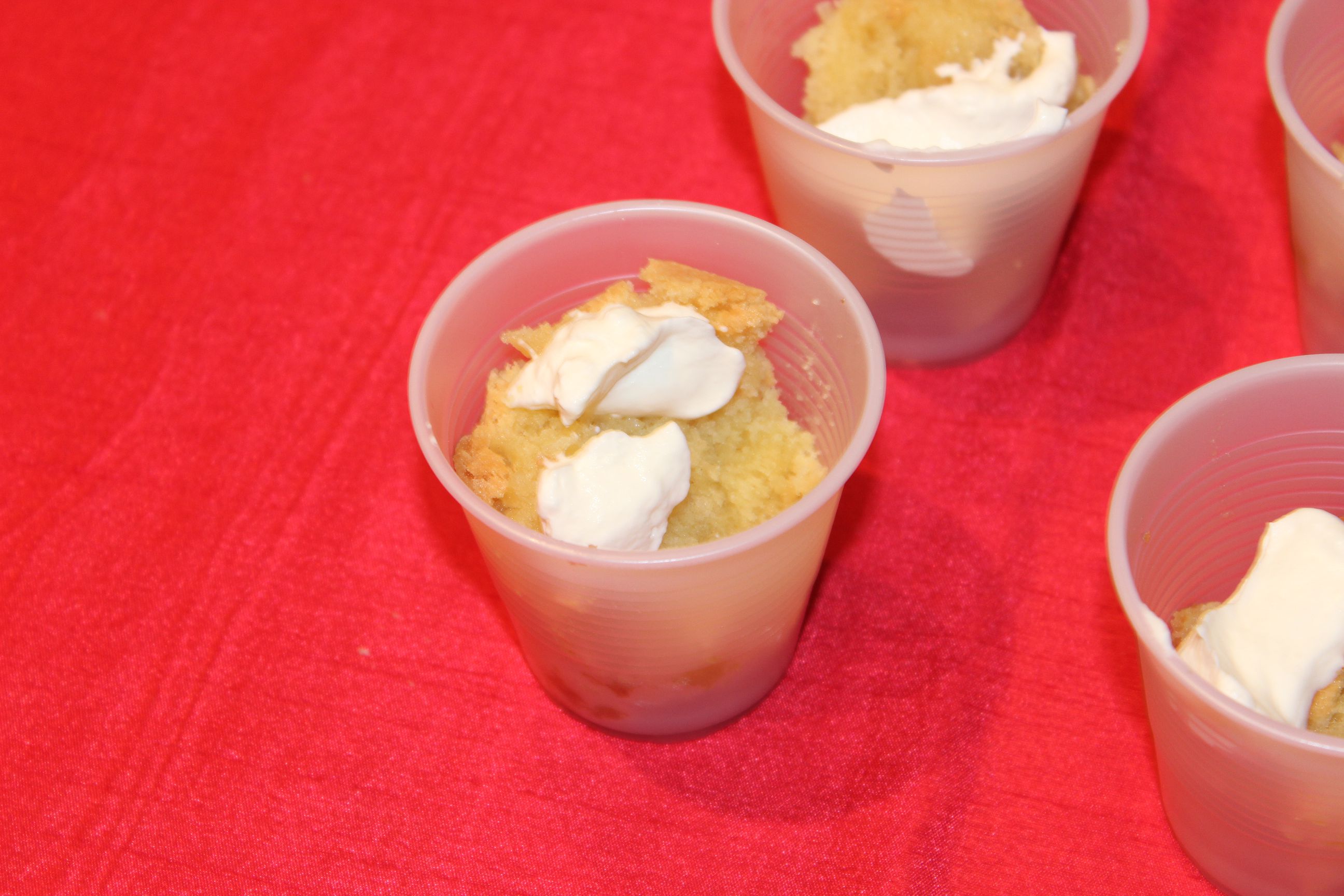 Mokbar: "Bulgogi Ramen"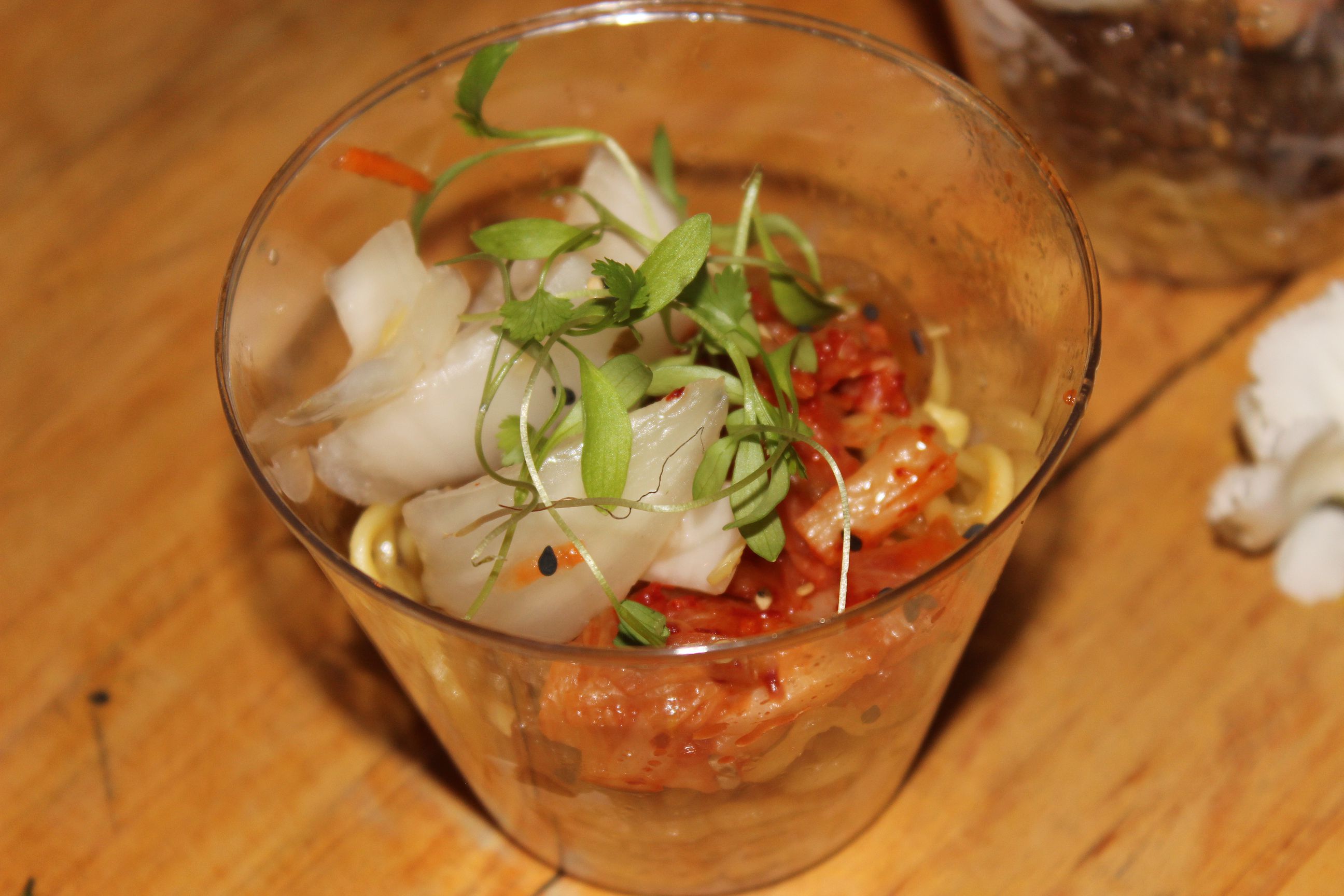 Shorculinare: "Oxtail Ragu" with Eggplant Marmalade on Pita Cracker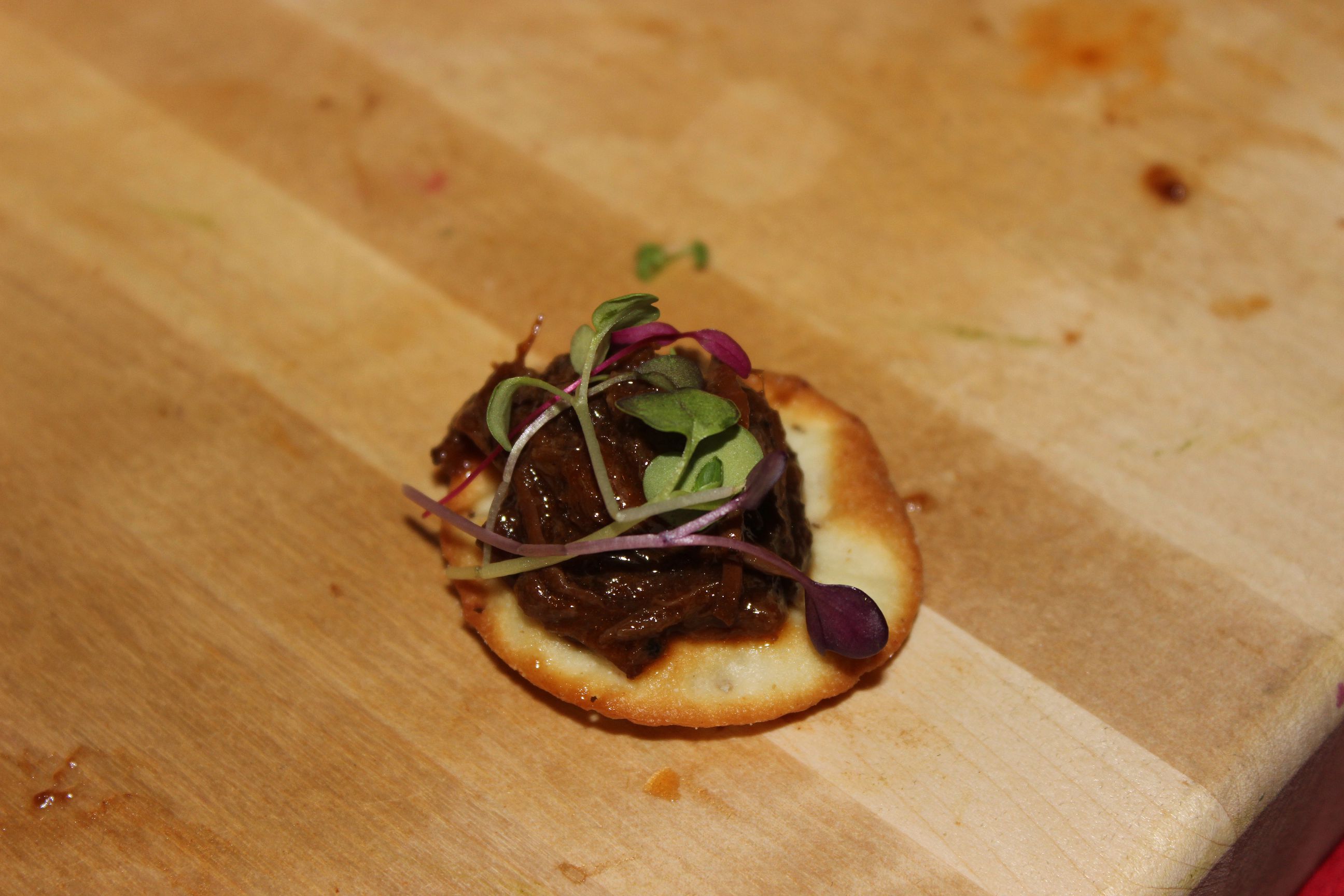 John Andrews Farmhouse Restaurant: "Braised Pork, Blue Hill Farm Cured Bacon, Carnival Squash"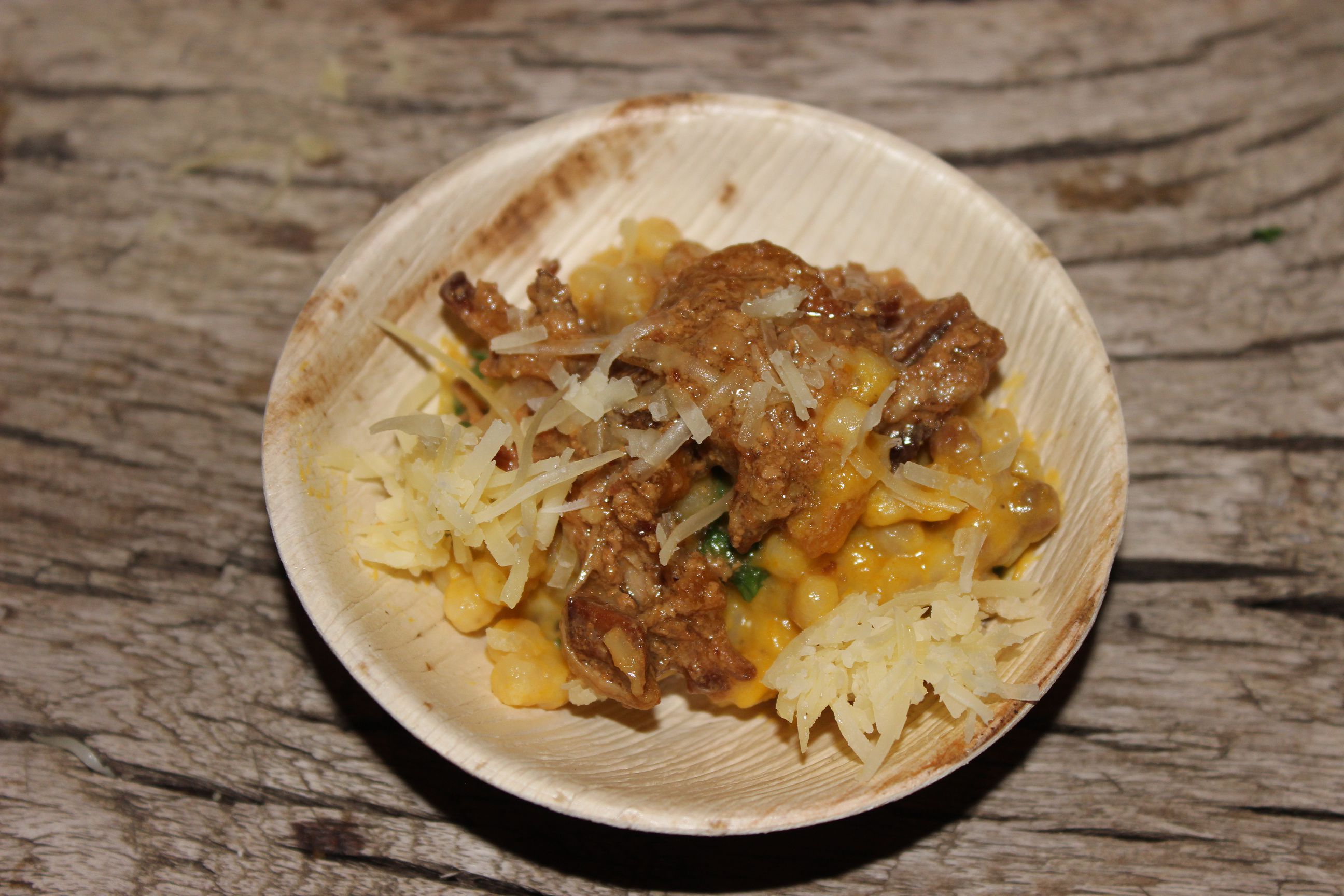 Related Articles
Share
About Author
(0) Readers Comments