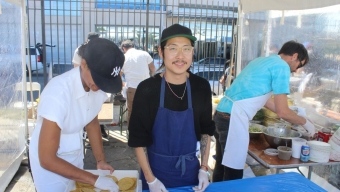 This weekend's Taste Talks was the 'talk' of the town all weekend long as the festivities had folks swarming Williamsburg from Friday to Sunday, morning until night. With a full slate of activity, Sunday's "All-Star BBQ" was the weekend's undeniable highlight, showcasing some of New York City's most inspired culinary masters collaborating on inventive dishes for the seemingly endless masses during two sold out, three hour sessions. Priced at just $40, the "All-Star BBQ" was an absolute steal considering the big name players in attendance.
The entry line began forming long before the afternoon session's 1pm start time, with all eyes gazed toward the erected tents set up for each Chef to work their wizardry. Fortunately, the sun shone brightly on Sunday afternoon on the East River State Park waterfront in Brooklyn, where the atmosphere was only enhanced by the sights and smells being prepared by the talented hands at each station before being plated and served to the hungry guests. The uniqueness of this event allowed attendees to taste some of the innovative dishes from the likes of Ivan Orkin, Andy Ricker, event curator Danny Bowien and Michael White without having to make a reservation or deal with inordinate wait times at some of their highly sought after restaurants. And since each chef would work with another, we'd be tasting some truly eclectic fare that was unavailable elsewhere during the course of the "All Star BBQ."
Del Posto's Brooks Headley's "Veggie Burger" has been perhaps summer's most buzz-worthy concoction, strange as that may seem for a meatless sandwich. Headley's pop-ups have routinely been attracting those in the 'in-the-know' New York dining crowd and Superiority Burger became our very first stop at the outdoor BBQ. As good as advertised, the delectable creation offered up a patty as savory as most City burgers, topped with some tomato, cucumber and cheese for good measure. From one extreme to another, no outdoor barbecue is complete without sausage and Briskettown's Daniel Delaney's "Texas Hot Gut Sausage" made sure that the pig was well represented. The casing snapped immediately at our first bite, with the salty juicy texture of the piping hot sample pairing admirably with the creamy slaw and green garnish sticking out from atop the slightly red cured meat.
Grabbing $7 pours of Blue Point Brewing Company's "Summer Ale" proved pivotal in continuing our afternoon enjoyment, especially in light of the next dish that we'd feast upon. LocalBozo.com #BrunchBash participants- Louro Chef David Santos and Fung Tu's Jonathan Tu- paired up for an exciting and delicious "Pig's Head Salad," which married the flavors of braised pork and chilled mango together exceptionally well. The pair routinely had a lengthy line as word spread throughout the afternoon about their creation. Fortunately, our early arrival allowed us to circumvent any lines- giving us the opportunity to chat a bit with some of the gathered chefs and we were thrilled to catch a tattooed Michael White (Marea, Costata) whose pairing with hip hop's Action Bronson was entirely delicious. A fatty "Porchetta Kra Prow Tigelle" would make its way from our plate to our stomach, richly seasoned with Thai spices- a departure for the otherwise Italian-focus chef who joked that he may need to open a Thai restaurant next to appease the day's demand for this savory entree.
Though Ivan Orkin's (Ivan Ramen Slurp Shop) "Grilled Duck Hearts" proved a bit too experimental even for us and Matt Rudofker's (Momofuku Ssam Bar) garlicky "Grilled Blue Whale Oyster" placed a close second, it was Andy Ricker's (Pok Pok NY) "Boar Collar Meat" that was our favorite and most complete tasting of the entire afternoon. Served with a garlic and black pepper rub, the spicy chili lime sauce was pleasantly fiery, yielding an unparalleled tang of pungency that allowed the mustard greens and tender meat to collaborate together seamlessly. Each ingredient was well utilized and the complex flavors here complimented each other brilliantly- despite our gasps for more beer to tame the spice on our tongues.
We'd be hard pressed not to mention Chef Danny Bowien's dishes from Mission Cantina and Mission Chinese (shown below) as well as the tasty "Grilled Cinnamon Babka" from the Russ & Daughters team that allowed us to cap off the meat-fueled day with a sugary dessert. Even the "Charred Lamb Tongue and Deep-Fried Anchovy" from Nate Smith (Allswell) and Lee Tiernan (Black Ace Mangal) was a delicious combination despite its peculiar sounding elements. While some restaurants offered up some truly adventurous fare, there was nothing being served that wasn't appetizing. Couple the warm weather afternoon with flavorful food and the genuine happy-to-be-there attitude of some of the City's most diverse culinary characters and you have Taste Talks- a weekend full of events where the rock stars of the food world prove that they're more down to earth than we'd typically give them credit for. The atmosphere at the "All-Star BBQ" was certainly indicative of that.
- Dave Gendelson
Food Photos from the 2014 Taste Talks 'All-Star BBQ'

Brooks Headley: "Veggie Burgers"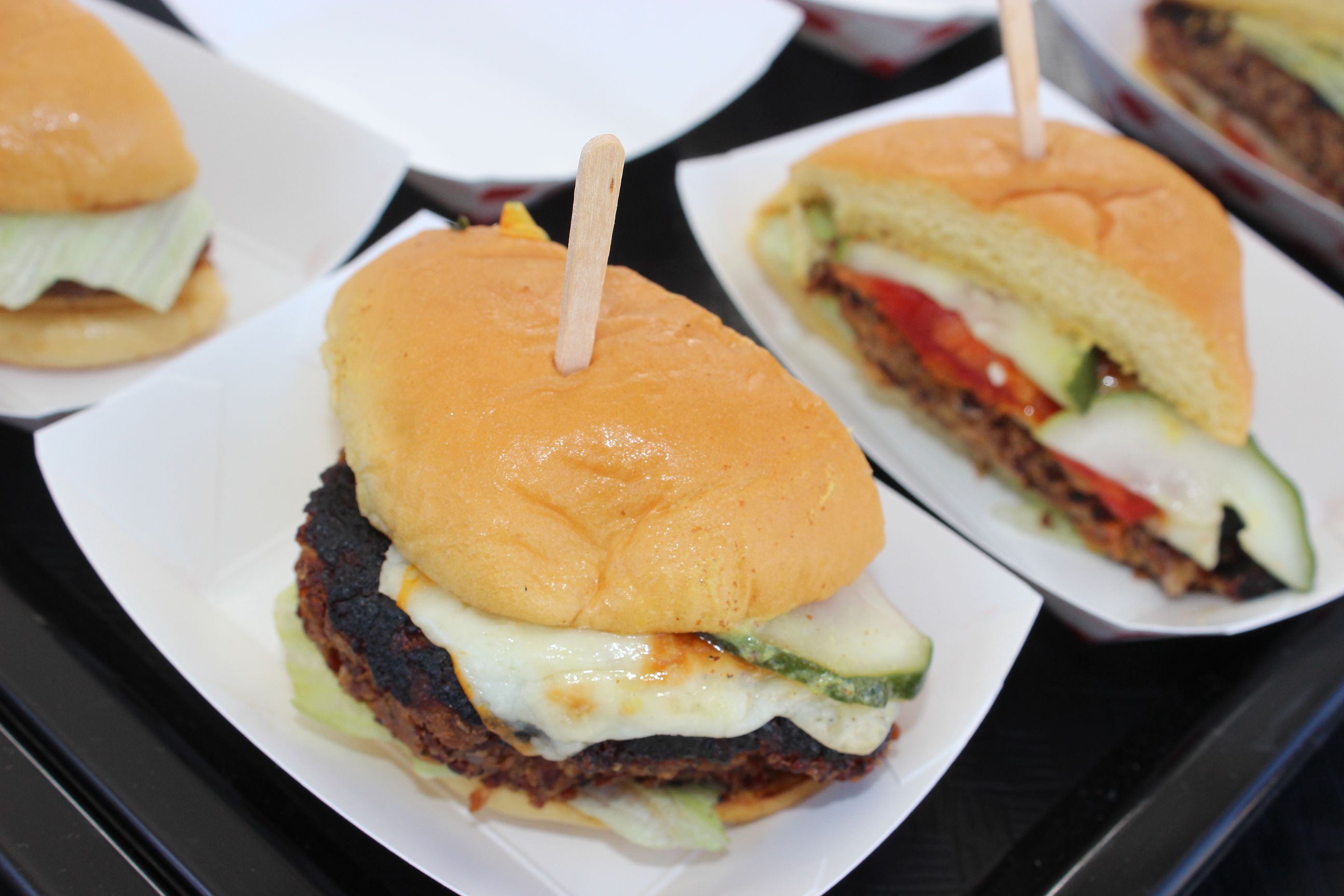 Danny Bowien & Inaki Aizpitarte: "Mission Cantina Special"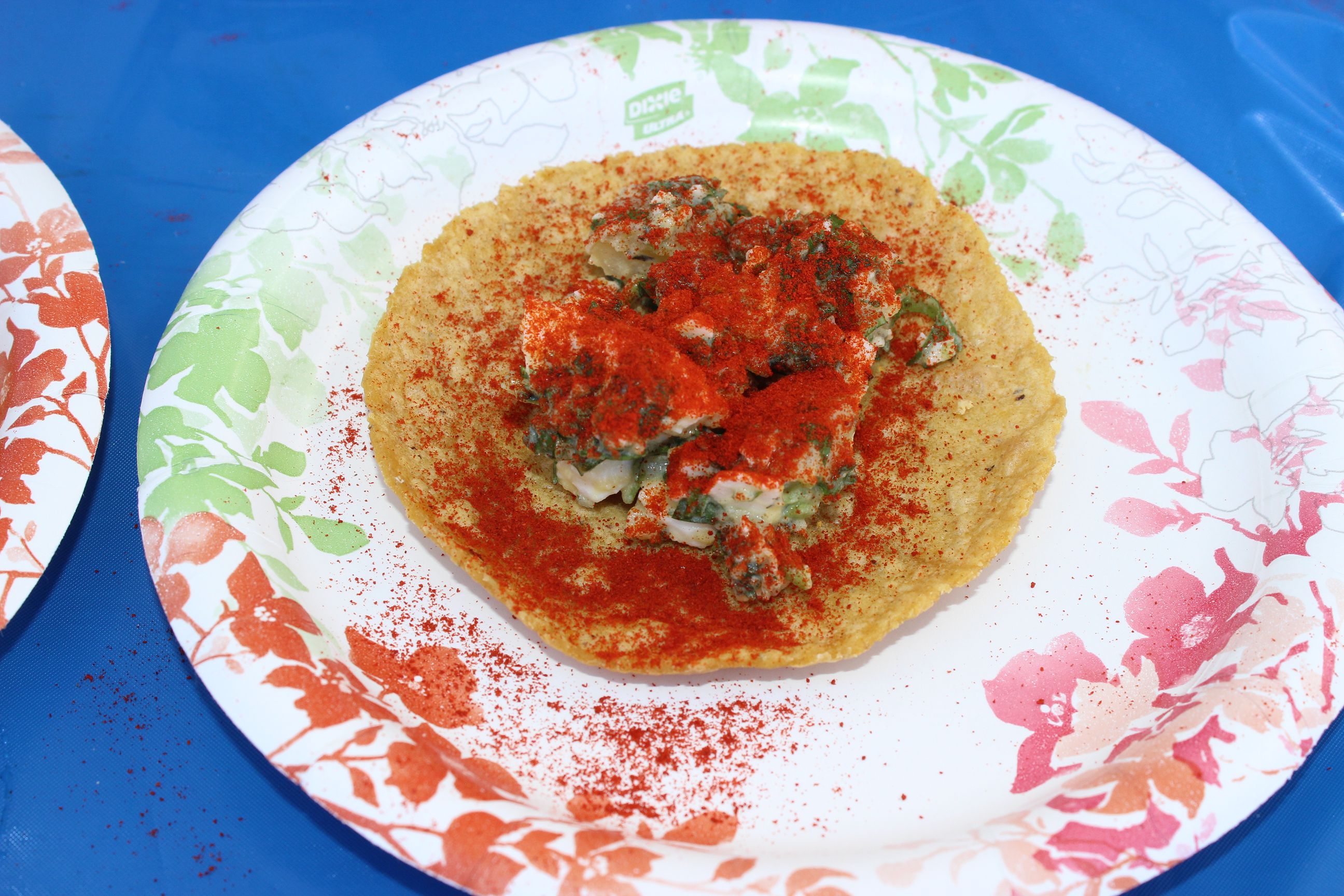 Danny Bowien & Jamie Bissonnette: "Mission Chinese Special"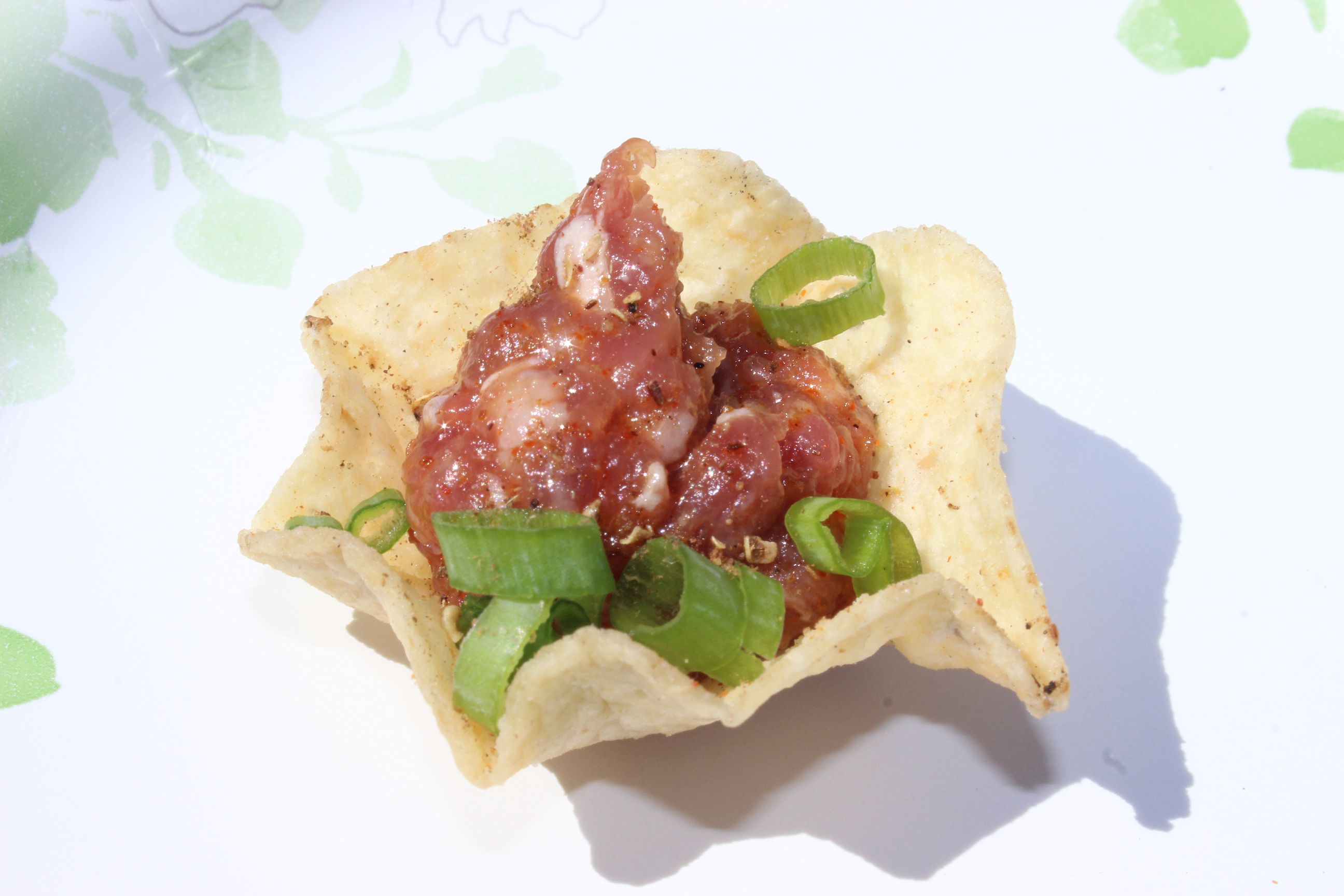 Max Sussman & Eli Sussman: "Grilled Chicken Kebab"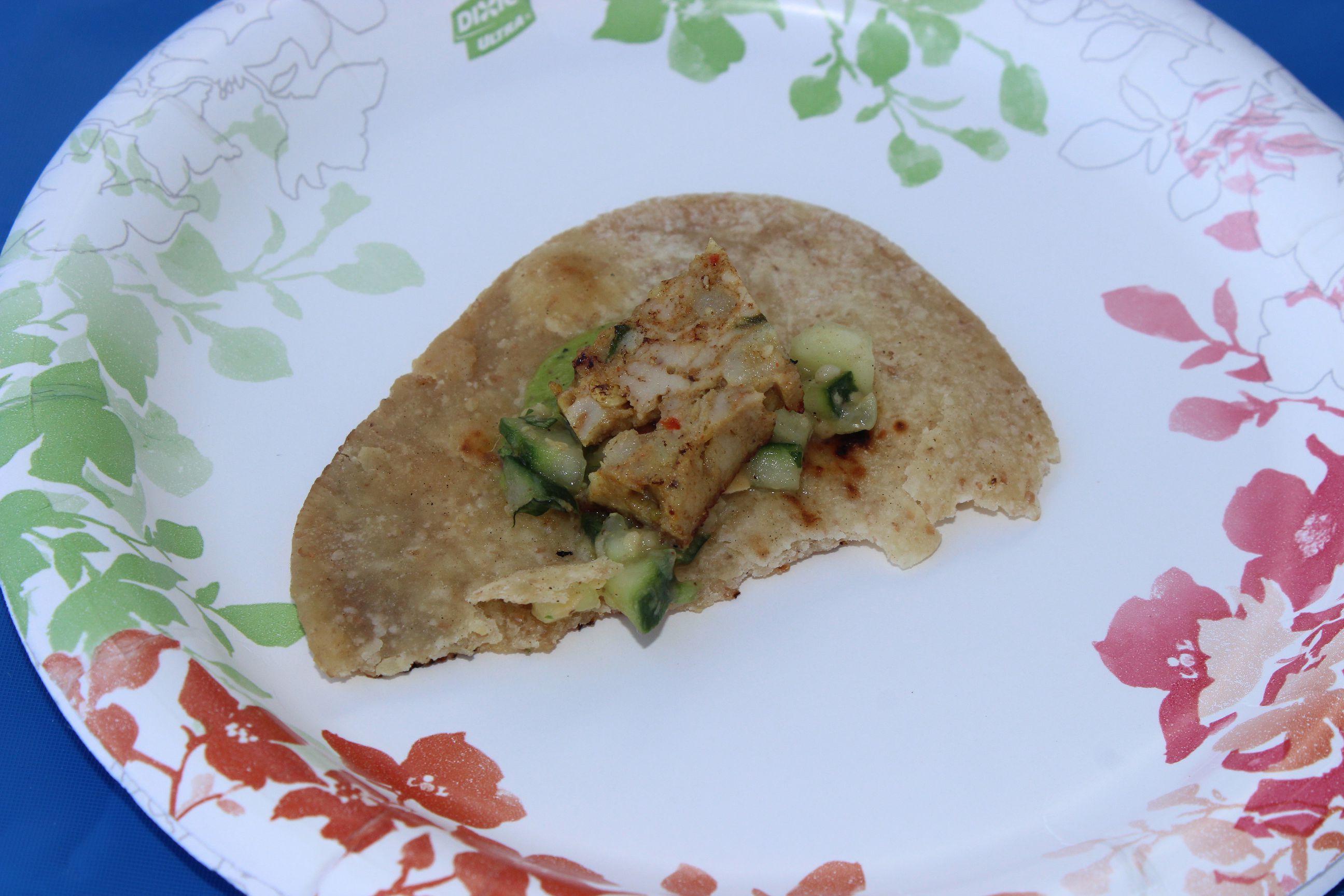 Daniel Delaney: "Texas Hot Gut Sausage"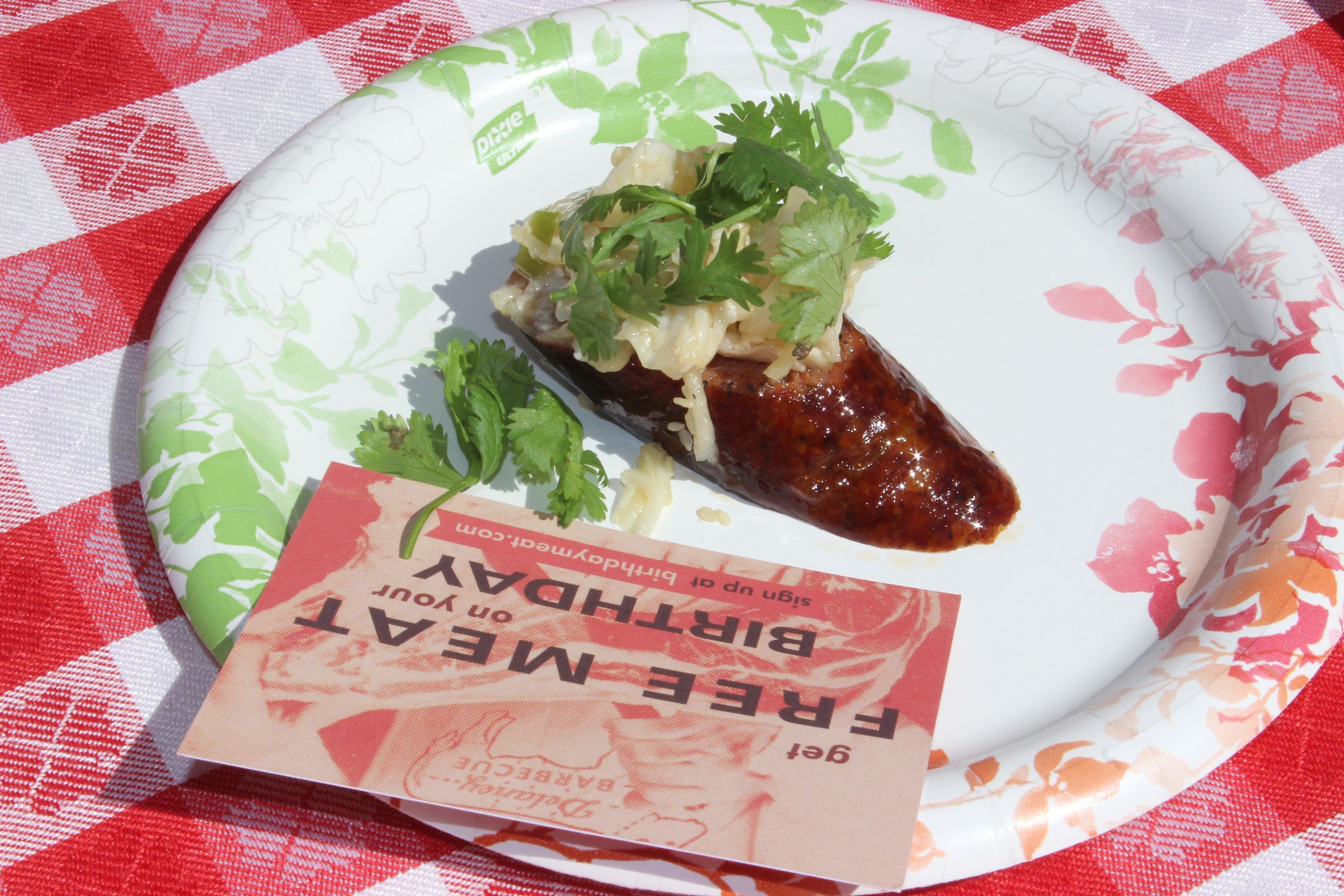 Michael White & Action Bronson: "Porchetta 'Kra Prow' Tigelle"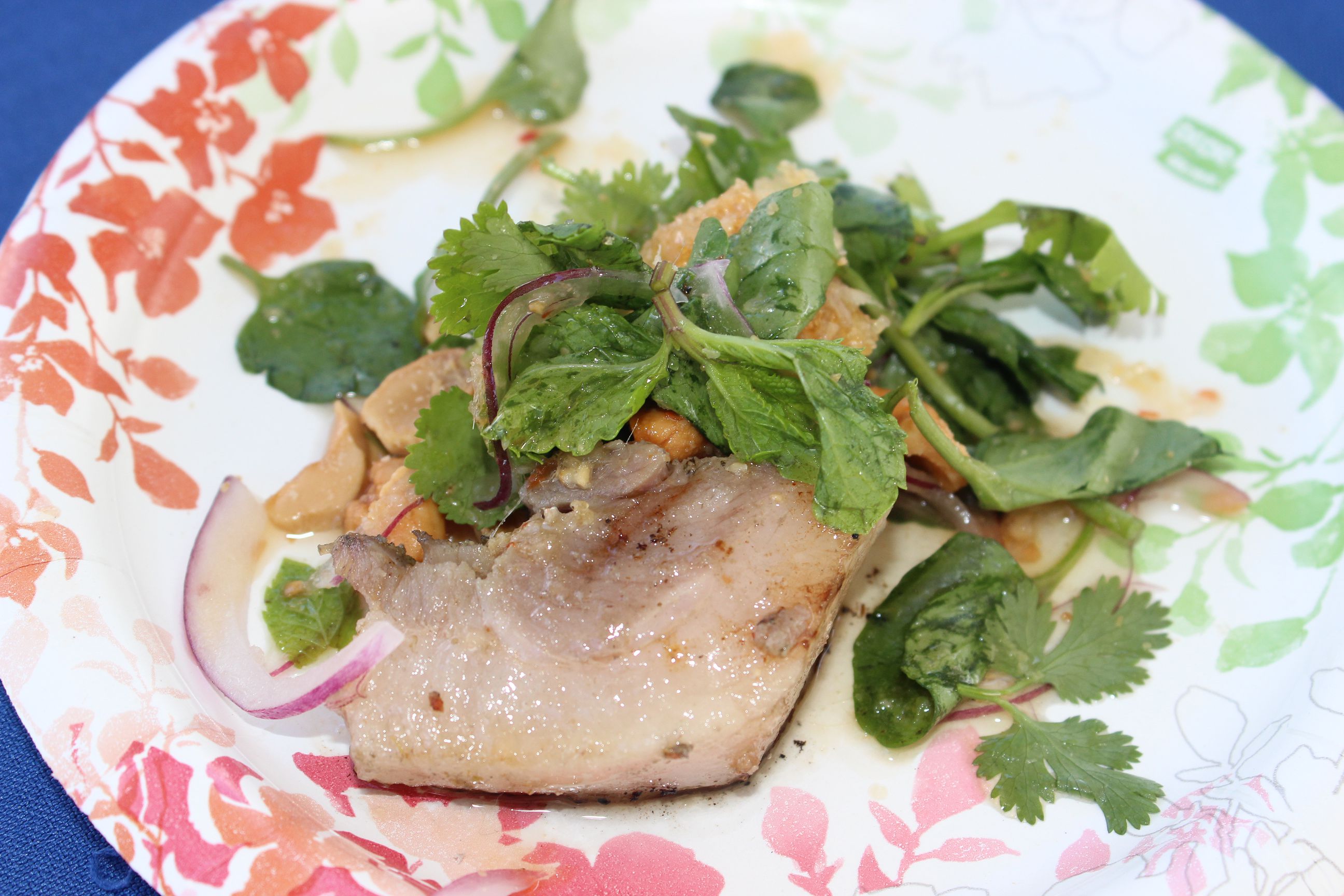 Ivan Orkin: "Grilled Duck Hearts"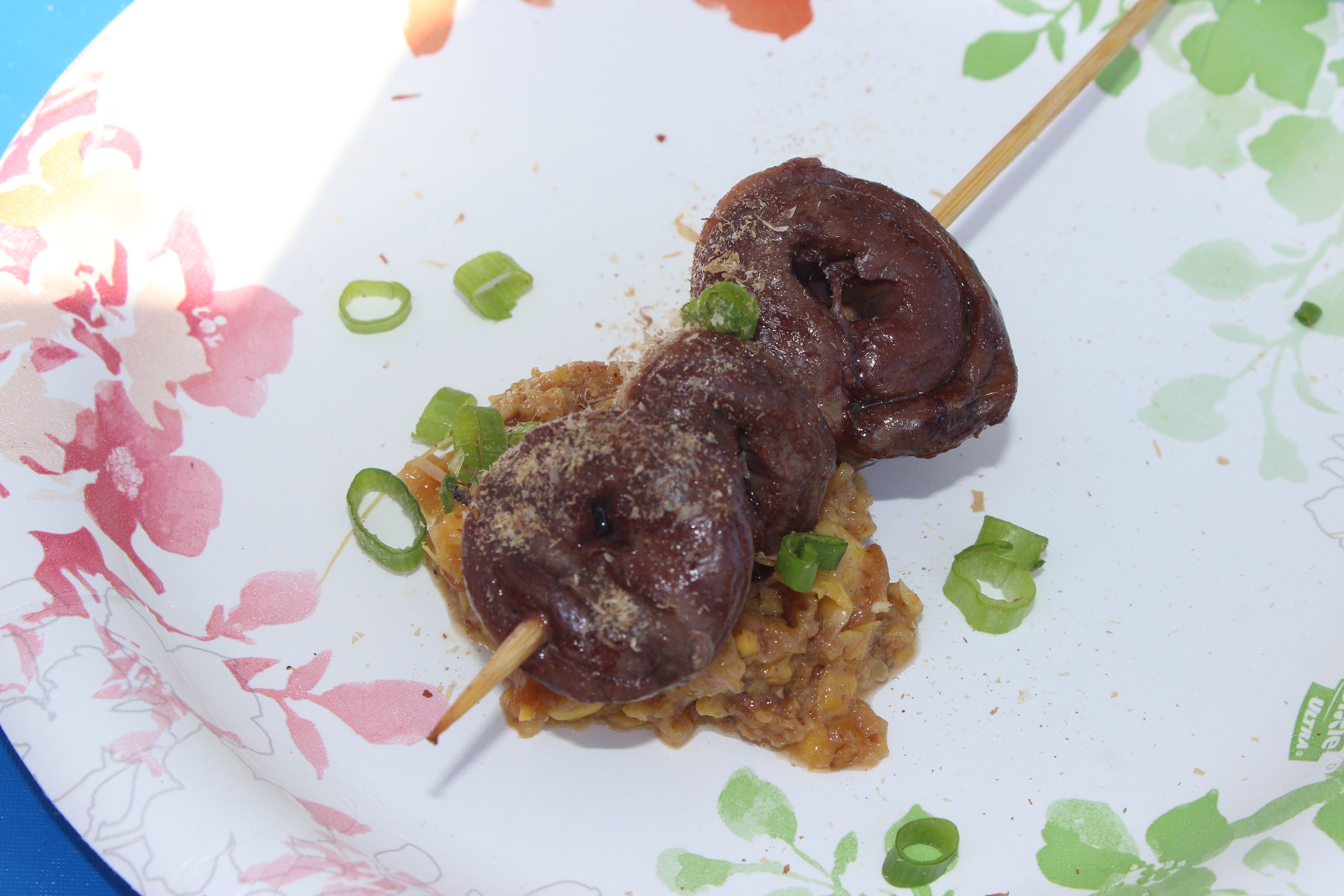 Andy Ricker: "Boar Collar Meat"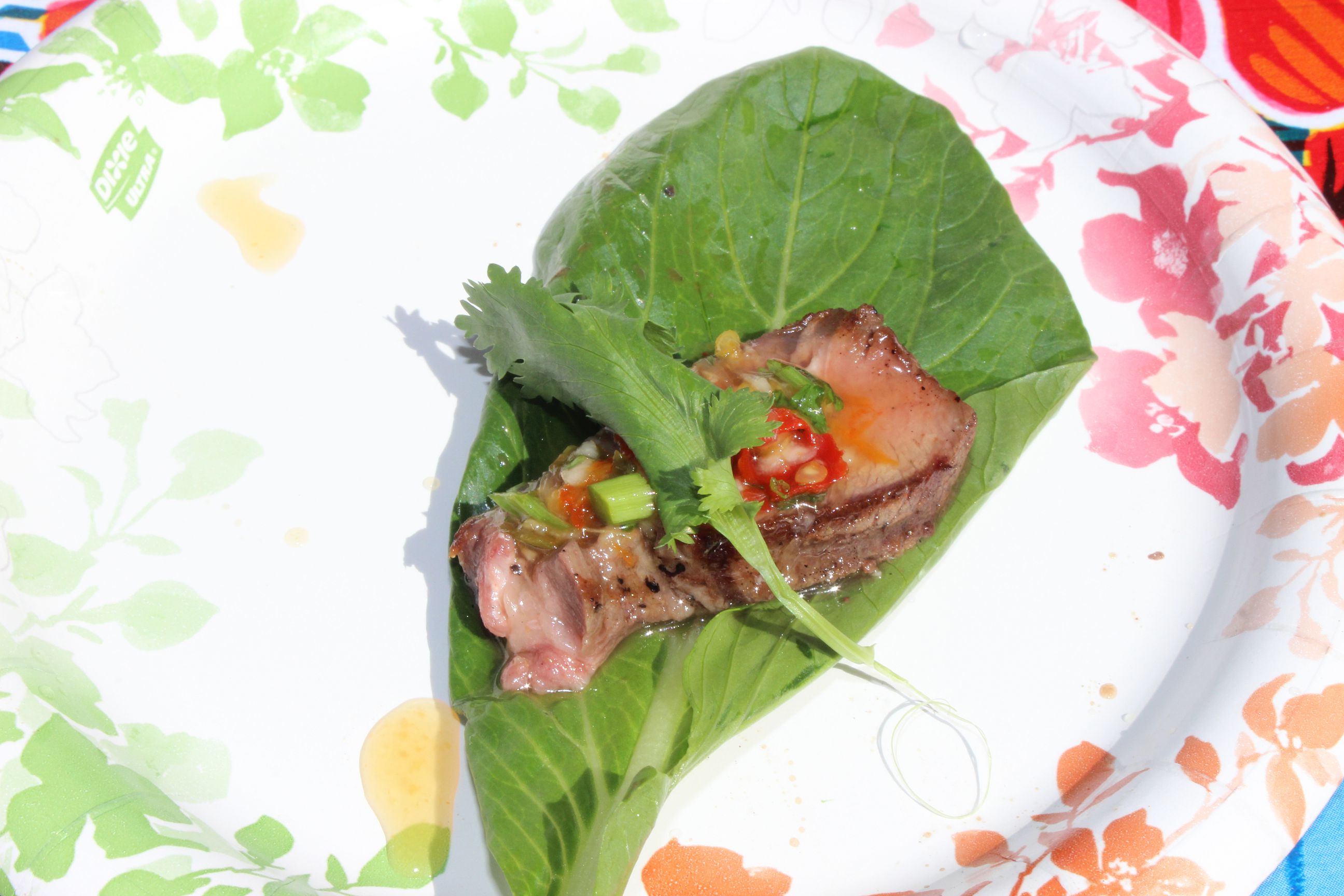 Matt Rudofker: "Grilled Blue Whale Oyster"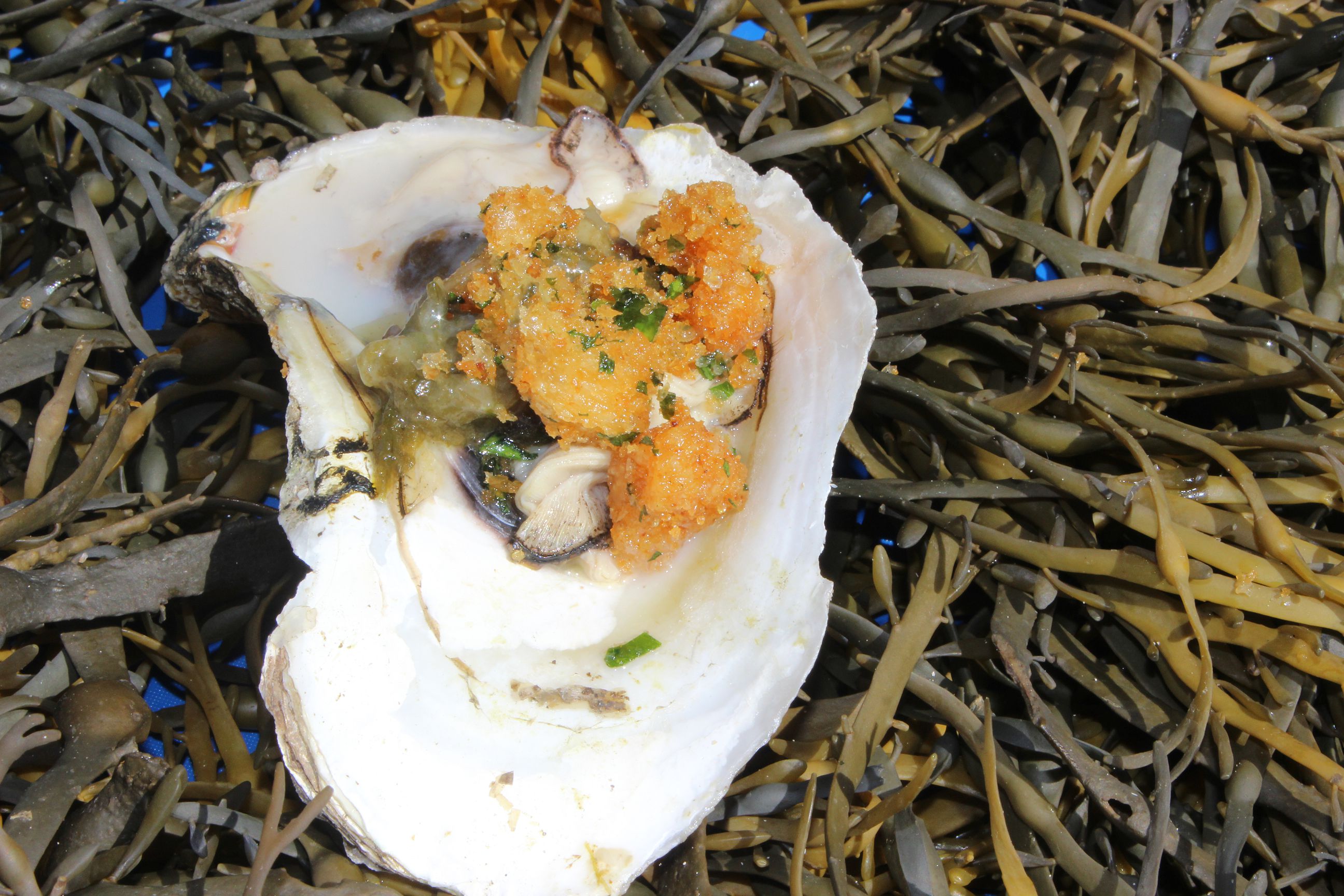 Nate Smith & Lee Tiernan: "Charred Lamb Tongue with Deep Fried Anchovies"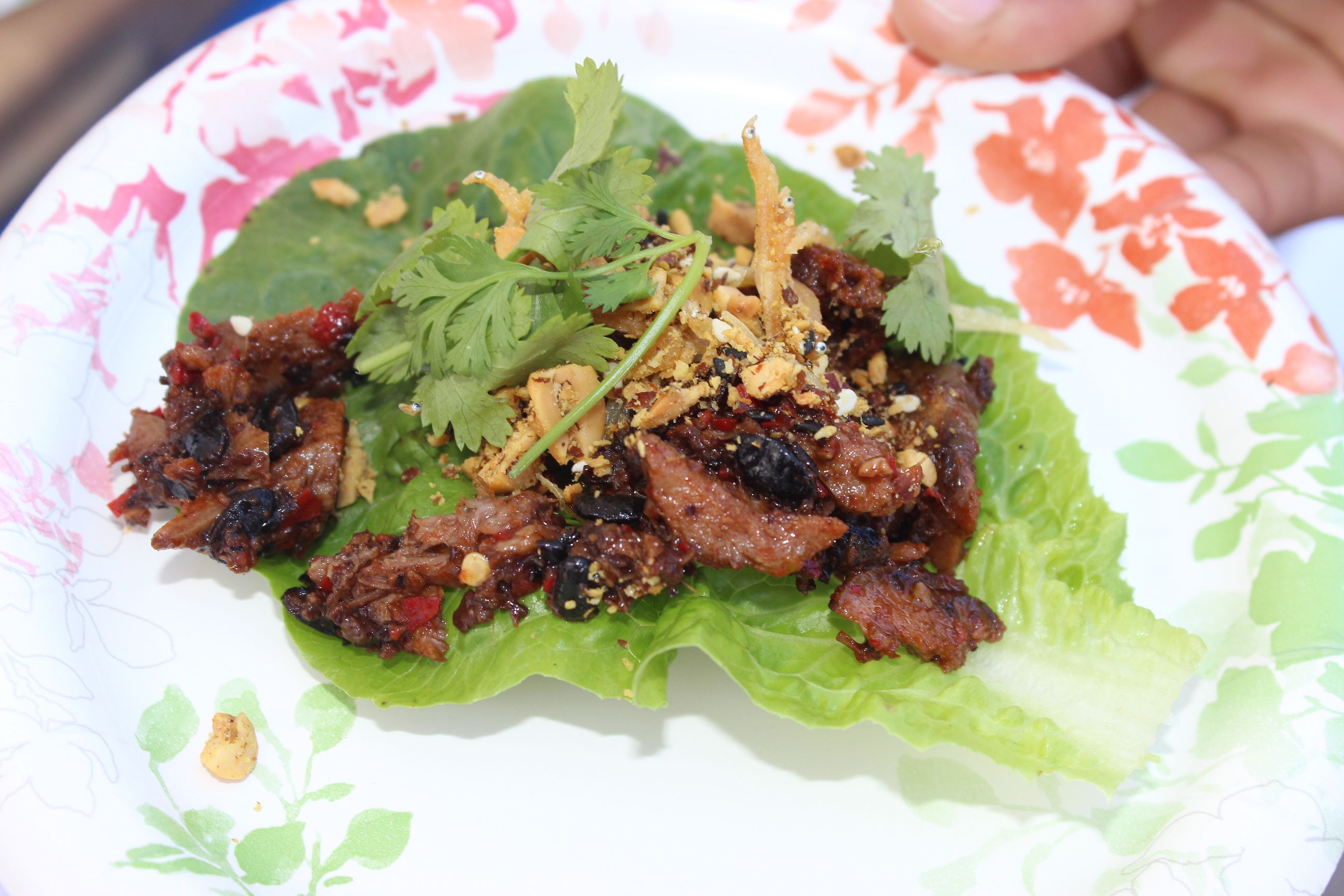 David Santos & Jonathan Wu: "Pig's Head Salad"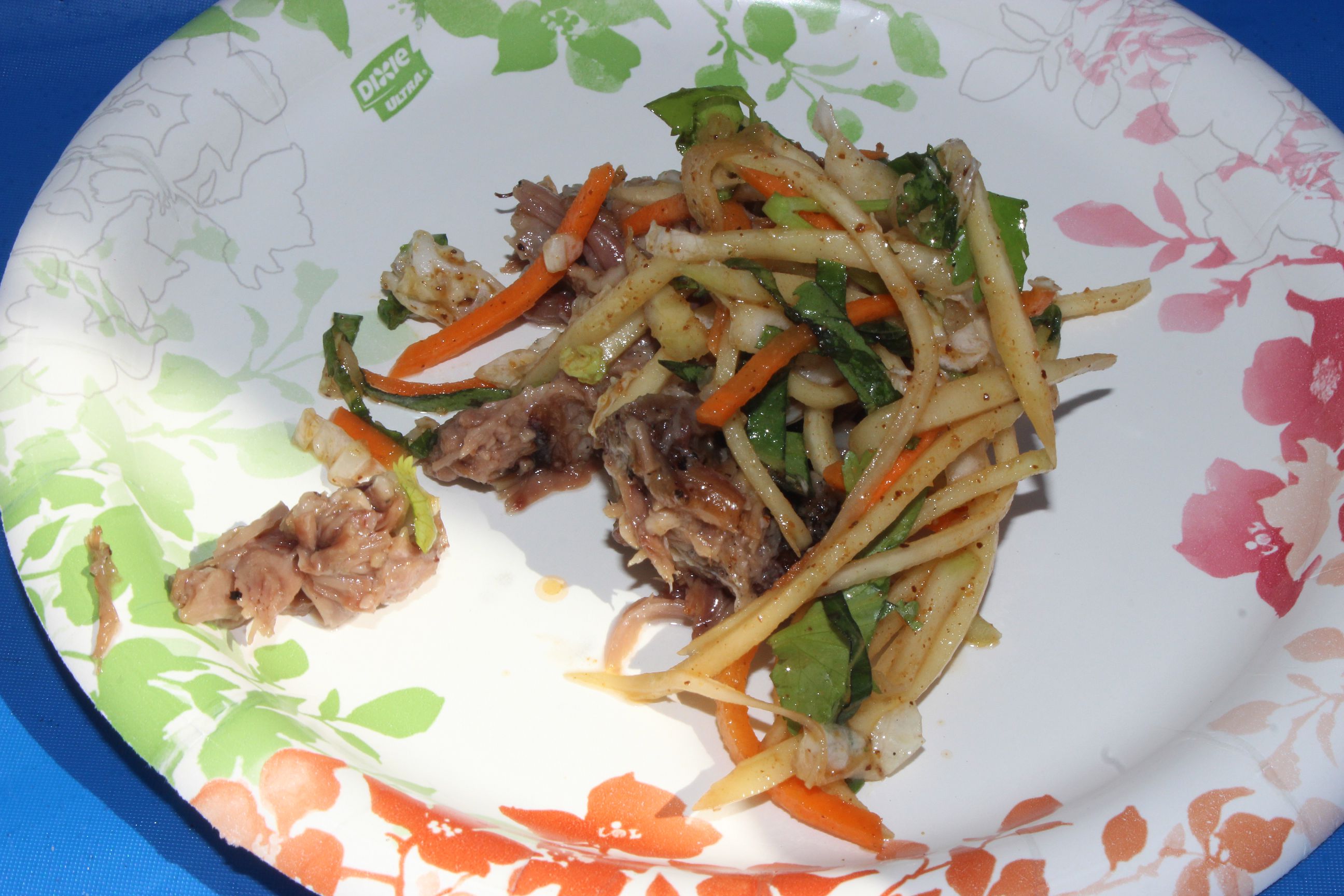 Will Horowitz: "Smoked Char Sui Long Island Eel"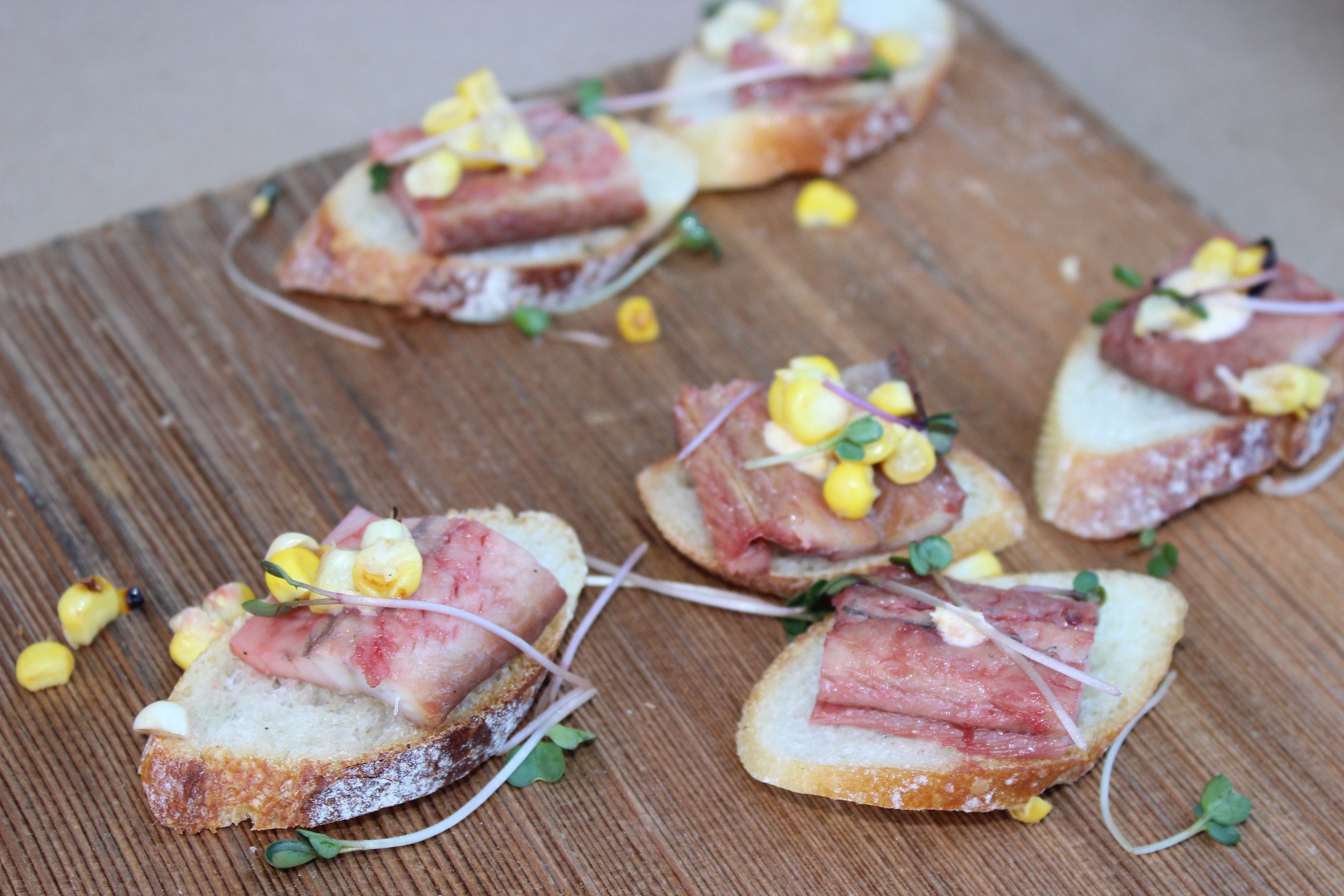 Rob Newton & Oliver Strand: "Barbecue Duck"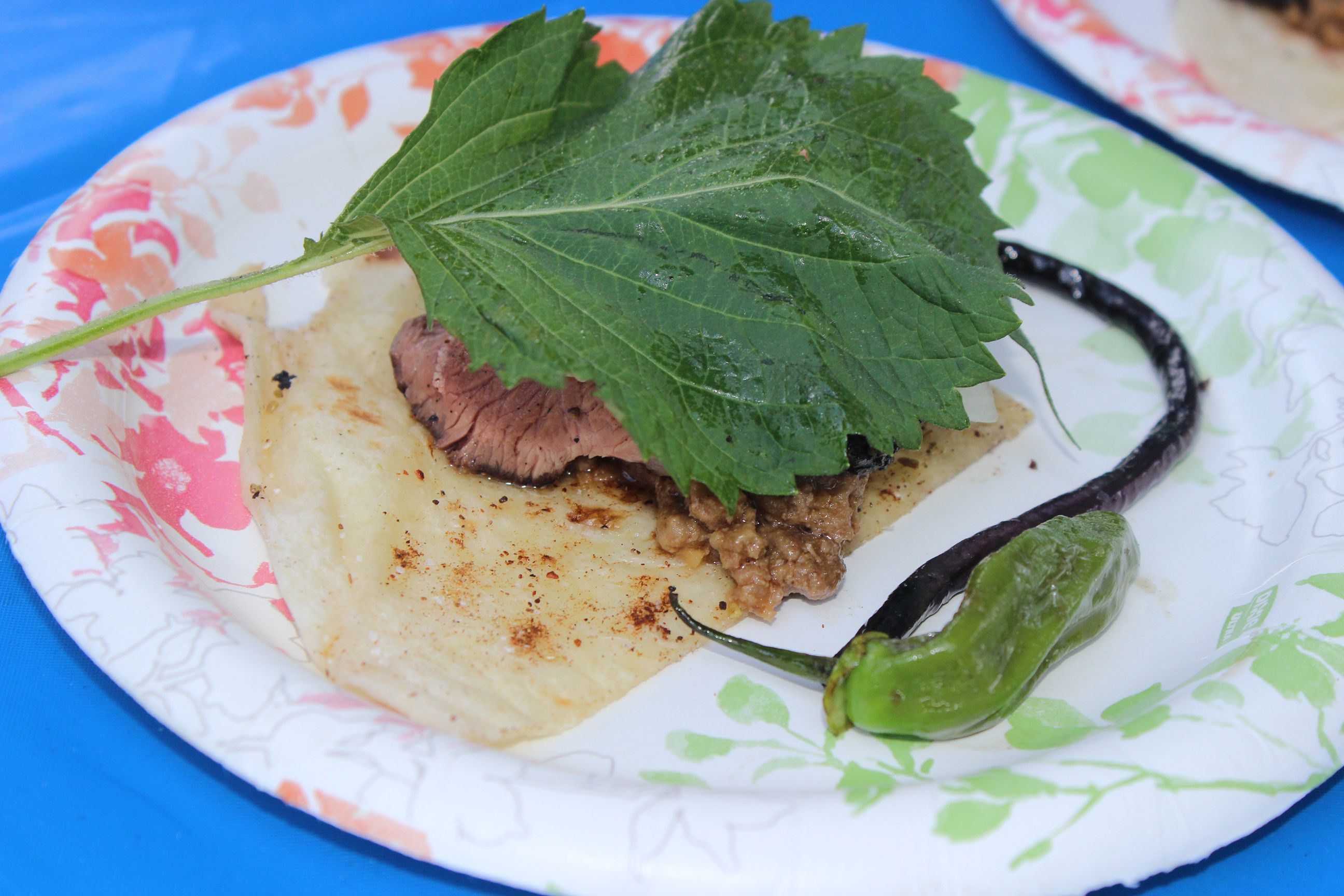 Josh Russ Tupper & Niki Russ Fenderman: "Grilled Cinnamon Babka"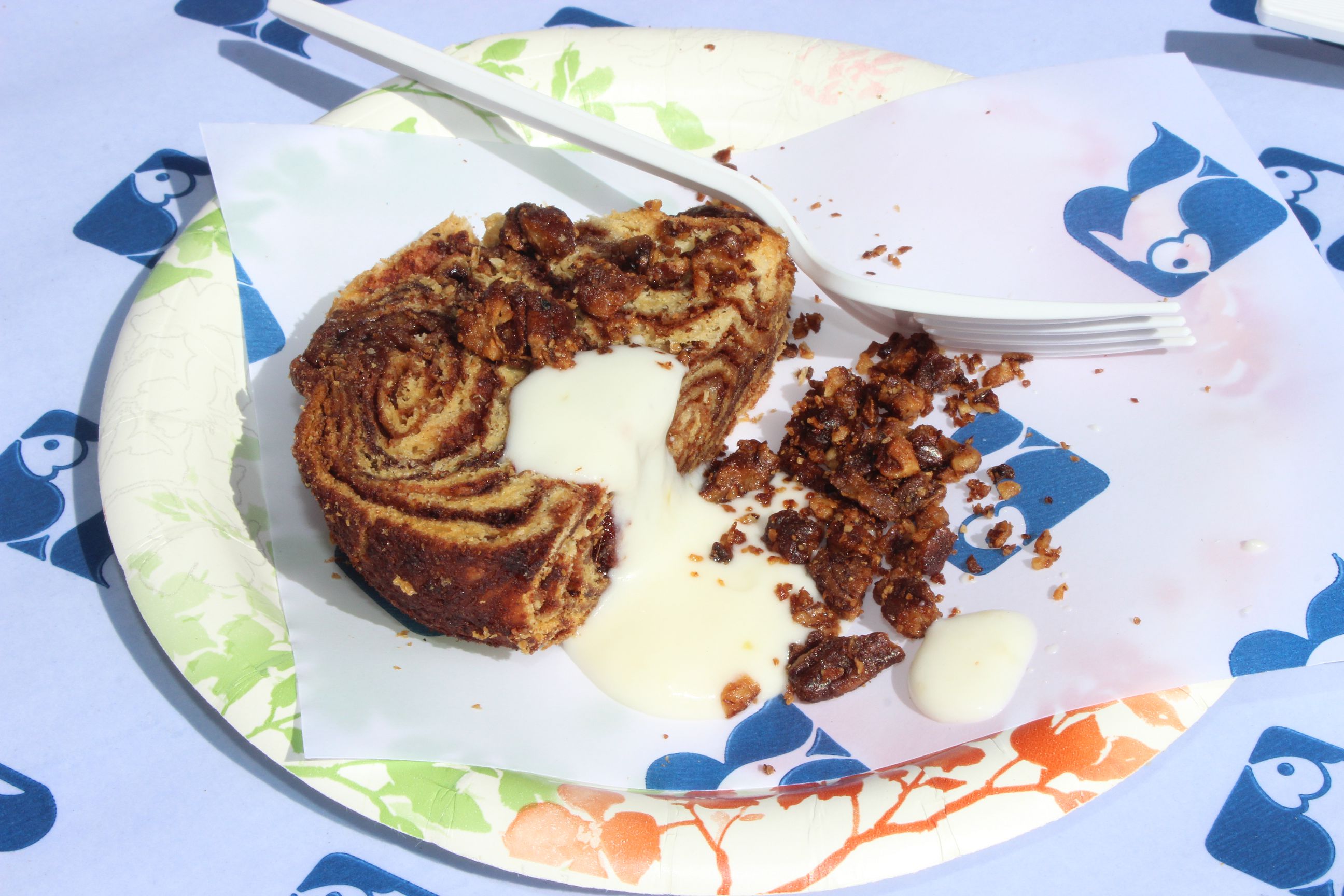 Related Articles
Share
About Author
(0) Readers Comments