Saturday afternoon's spectacular weather managed to elevate the 2014 iteration of Pig Island to even greater heights than its predecessors. 25 different chefs descended upon the Erie Basin Park Waterfront in Red Hook Brooklyn for a five hour afternoon of eating and drinking in celebration of all things pig. There were inventive takes on traditional dishes. There were innovative attempts at culinary experimentation ("Scrapple Taco" anyone?). And there were live bands to round out a day that truly satiated each of the five senses as part of the all-inclusive ticket price.
Hundreds of hungry pig-lovers swarmed the outdoor lots adjacent to Ikea- most of whom cleverly marked their territory with blankets and chairs, turning Pig Island into their own personal outdoor picnic. The early 11:30am start time gave guests and swine enthusiasts plenty of time to parade around the spacious grounds, where friendly chefs and their staffs were braving some uncomfortably warm daytime elements to dole out their delicious dishes to the masses. The day's only detriment was the consistently lengthy beer lines- but even then groups were able to split up and grab food as they waited for pours of Sixpoint in the truest sense of 'divide & conquer.'
Of the many participating restaurants, much of the fare was quite heavy which made tasting each dish a challenging process. Street food like sliders, hot dogs and tacos were prevalent at this year's Pig Island, with some of the day's best eats being served in that style. The collaboration between Dassara Ramen and Revolving Dansk proved to be exceptional with their "Copenhagen Street Dog" and their "Danish-Asian Cracking Pork" offerings becoming an immediate hit with attendees. Savory sliders were filled with succulent hunks of pork from the likes of Pig Guy NYC ("Italian Spring Rolls with Roast Pork"), Randall's BBQ ("Whole Hog Sliders") and Joe and Misses Doe ("Sloppy Joes") while notable spots like Butter ("Tacos Chingones y Banana Bread"), Hometown BBQ ("Pulled Pork Tacos") and Egg ("Scrapple Tacos") each tried their hand at the Mexican inspired staple.
Though racing around and devouring as much pork as possible sounds like a fun exercise, the reality of the day's sweltering heat as temperatures neared ninety degrees was certainly a factor that one couldn't ignore. With two pours of "Bengali IPA" now in hand however, we pressed on and found ourselves with plates of Fleisher's massive "Red Hook Hamchetta," a bulbous sized sandwich of epic proportion. Fatty hunks of fresh cut ham were enveloped by a rustic white ciabatta, layered with a thin smear of honey dijon and creamy raclette cheese for good measure. In a bit of a surprise, our favorite dish of the day came courtesy of the newly reopened Tavern on the Green which has been met with considerably polarizing results since its revamping. But at Pig Island, all slates are wiped clean and of their four dishes being served, we went wild for their "Glazed Pork Belly on Chilled Ramen Noodles." The warm and salty fatty pork chunks were plated with a sliced peach and paired excellently with the cold bowl of noodles doused in a nicely sweet broth. We may have returned here two or three times- and with good reason: the bowls were mouthwatering.
Despite our best efforts, completing the course at Pig Island was not in the cards this year. But kudos to the staff for making the outdoor food festival its most grandiose event yet. There was no shortage of snout-to-tail fare from which to taste. All that mattered was whether or not you had the stomach for it. And fortunately, when it comes to swine, we're willing to put all reluctance aside.
- Dave Gendelson
Food Photos from Pig Island 2014

Jimmy's No. 43: "Pan De Elote" & "Solbeso Roasted Yellow Plantain with Chocolate"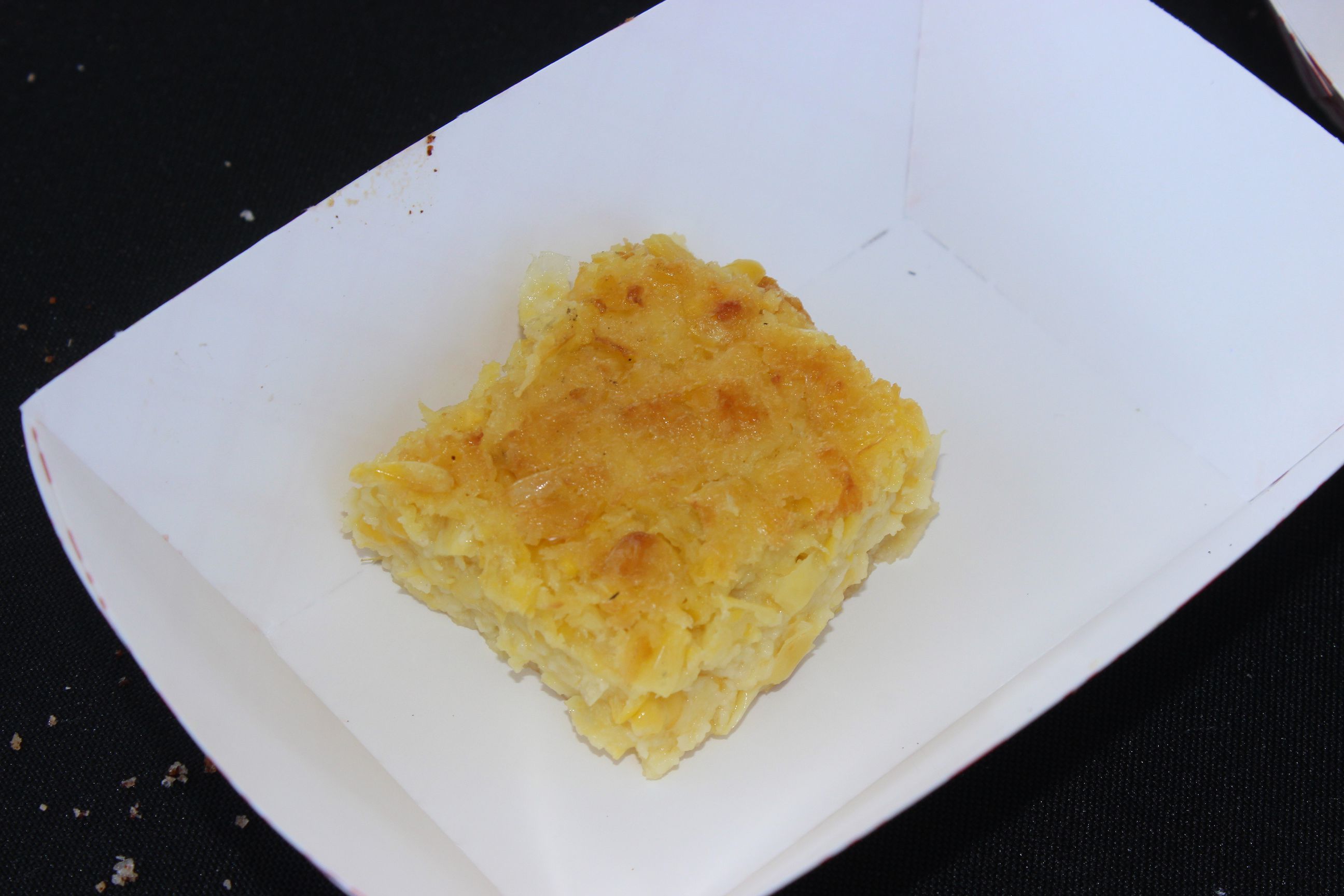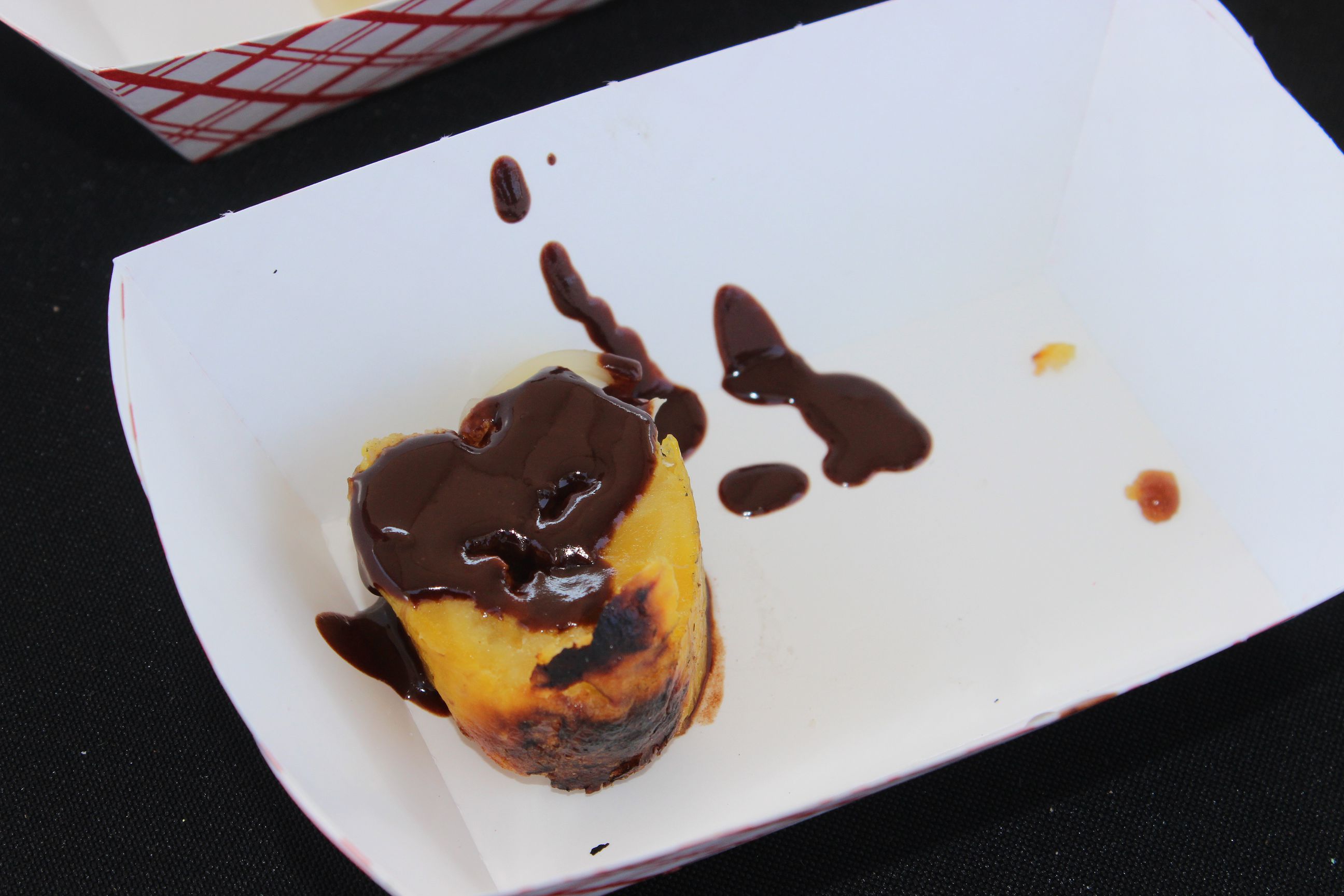 Hecho en Dumbo: "Volcanes de Chorizo"

Route 66 Smokehouse: "Crispy Pulled Pork Terrine"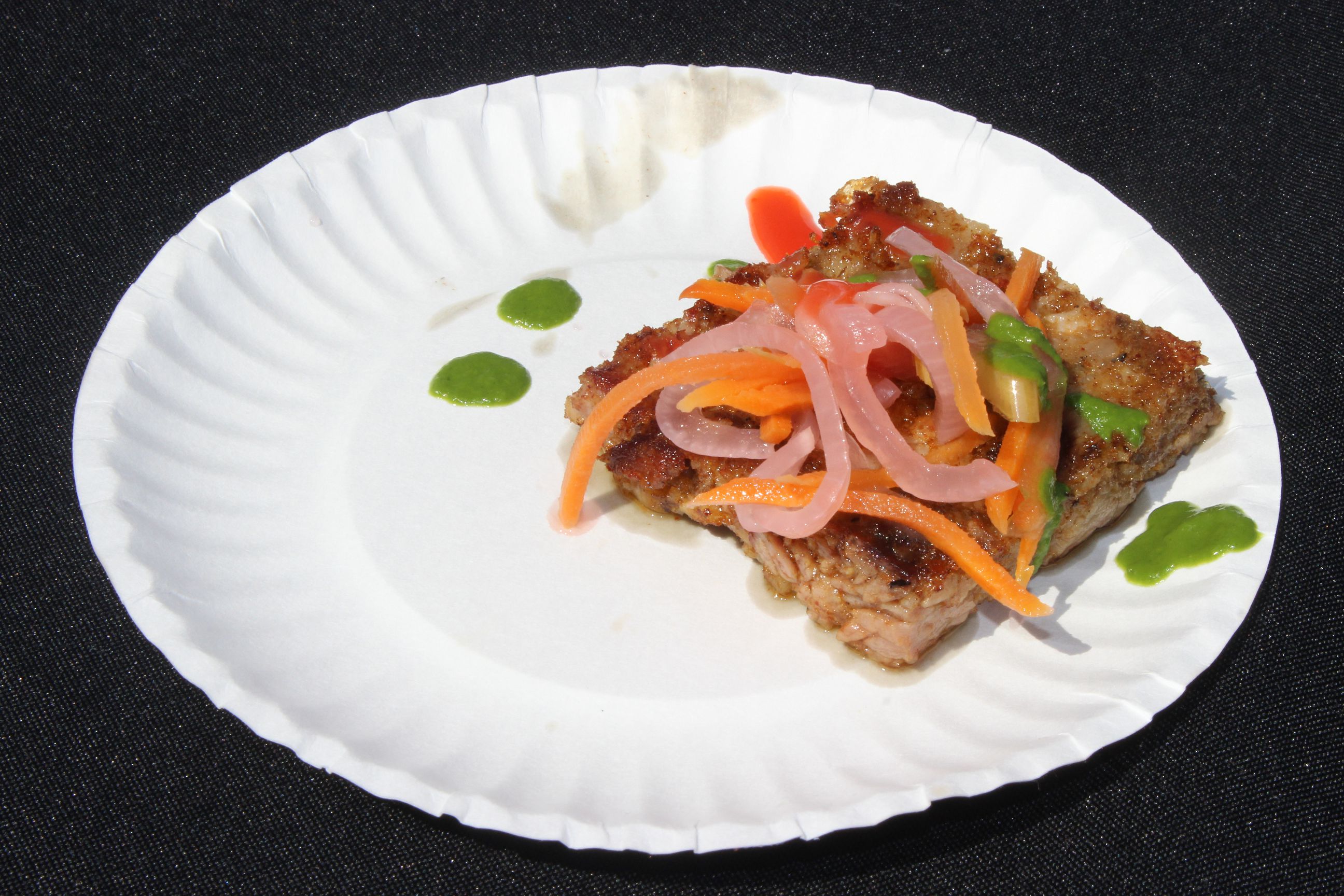 Tavern on the Green: "Pig Four Ways"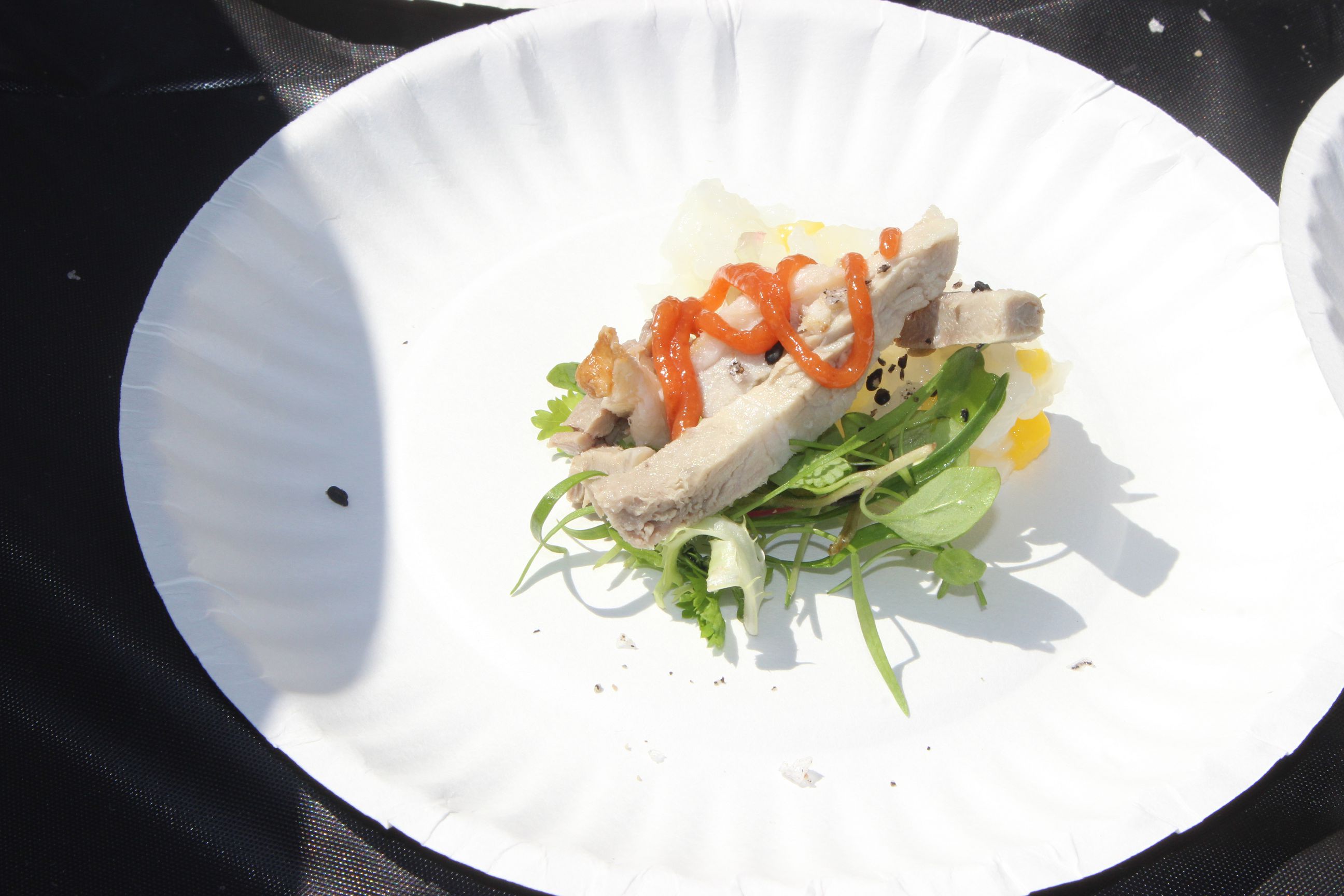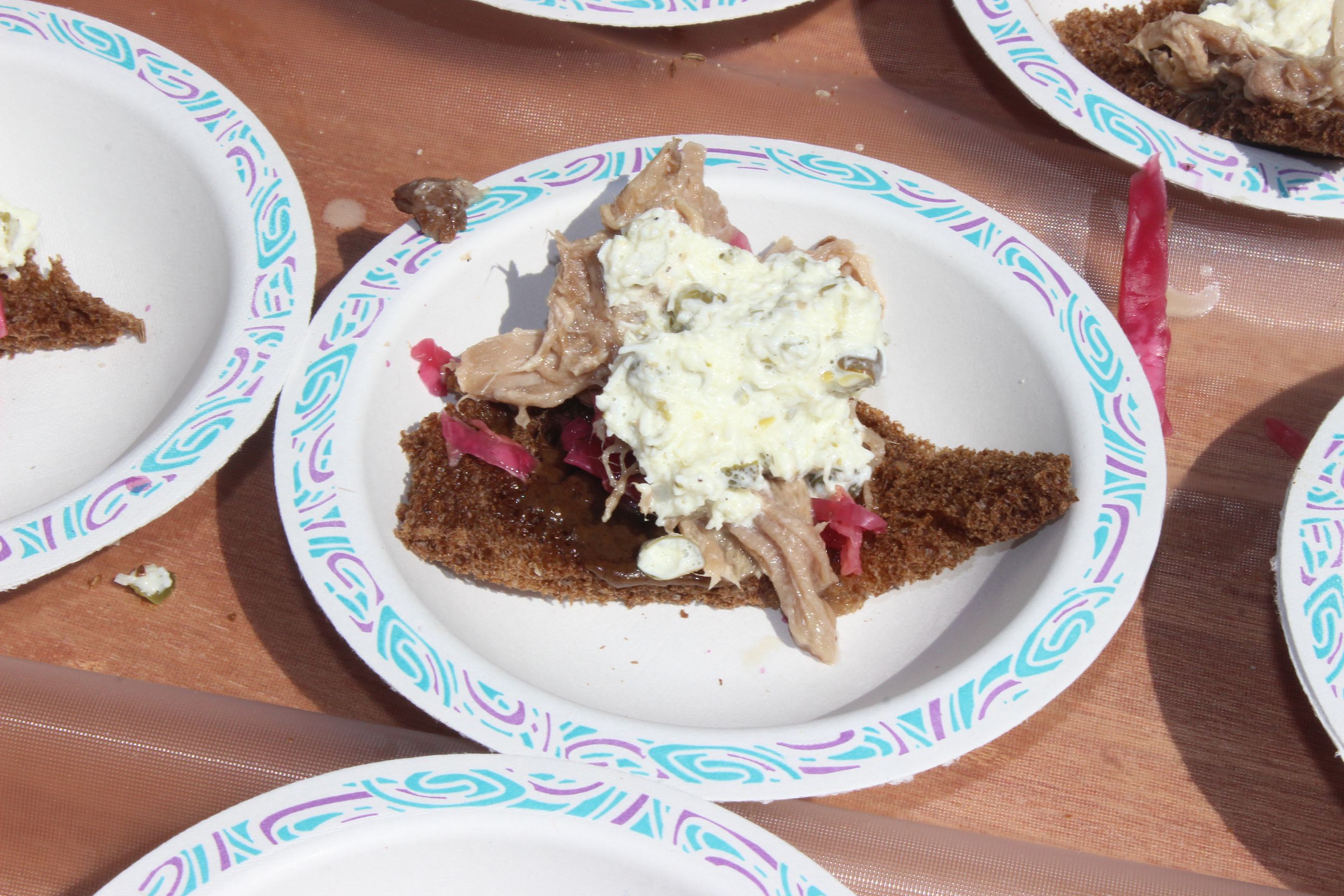 Flinder's Lane: "Roast Pork Salad"
Pizza Loves Emily: "Wood Smoked Pork Pizza"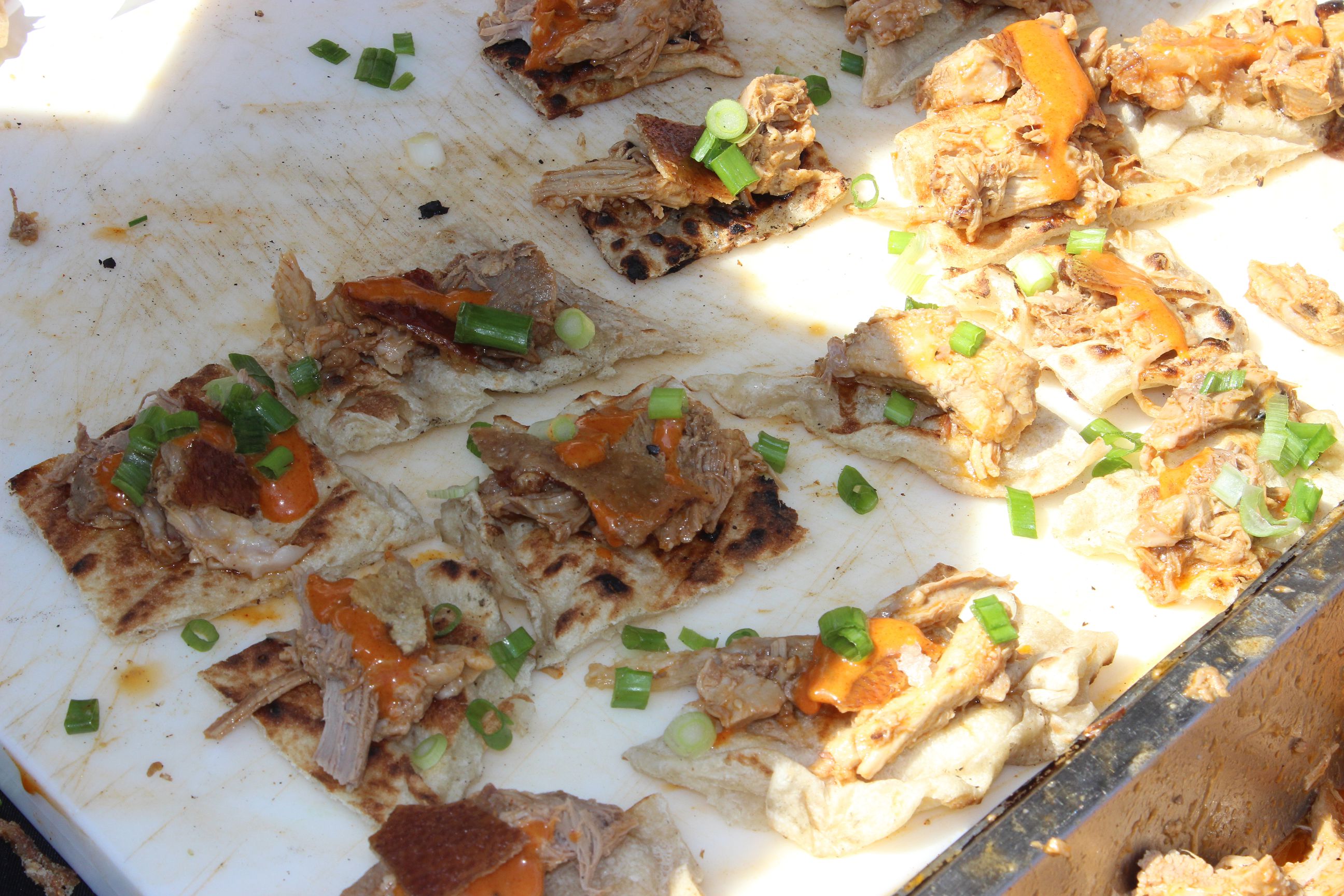 Pacifico's Fine Foods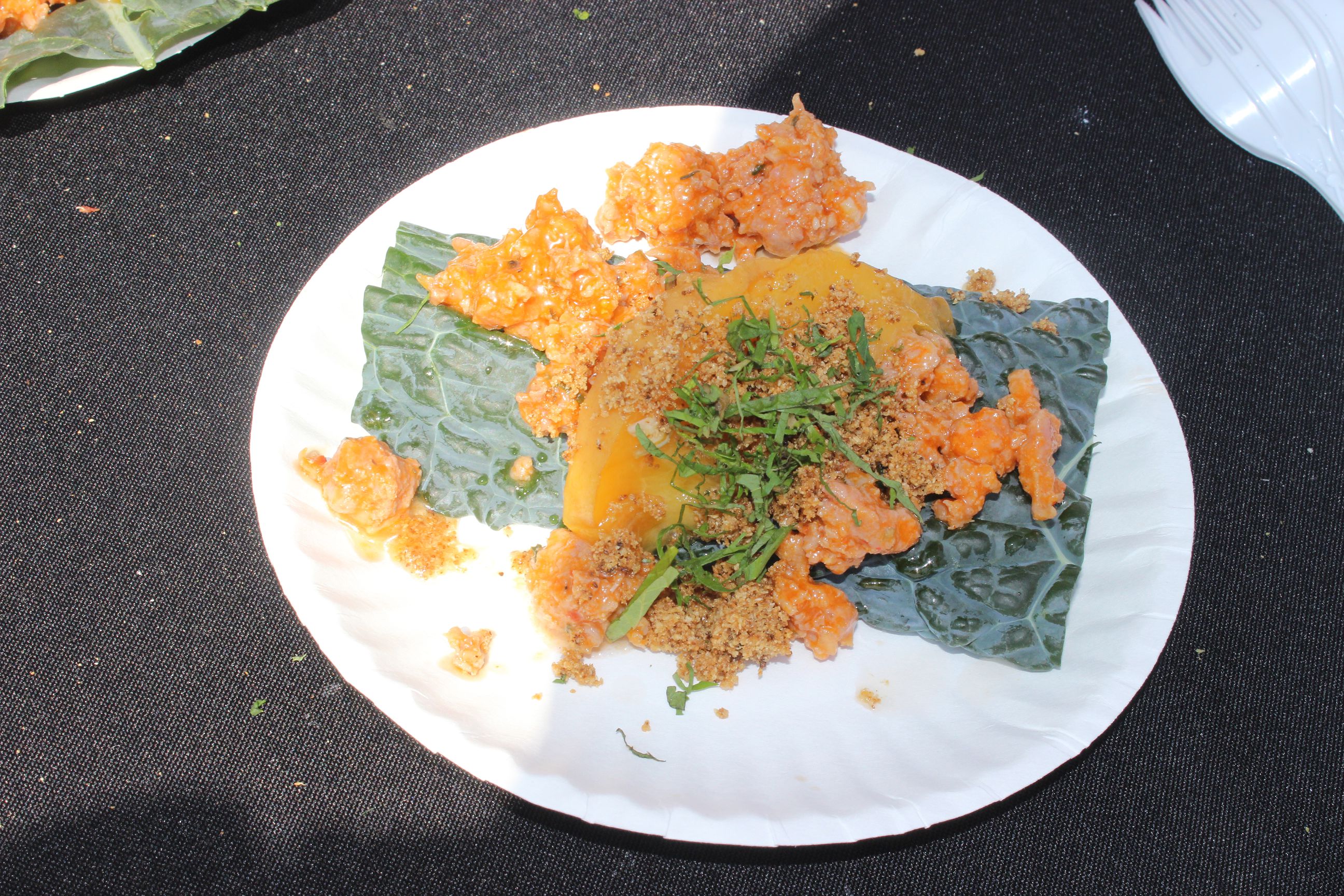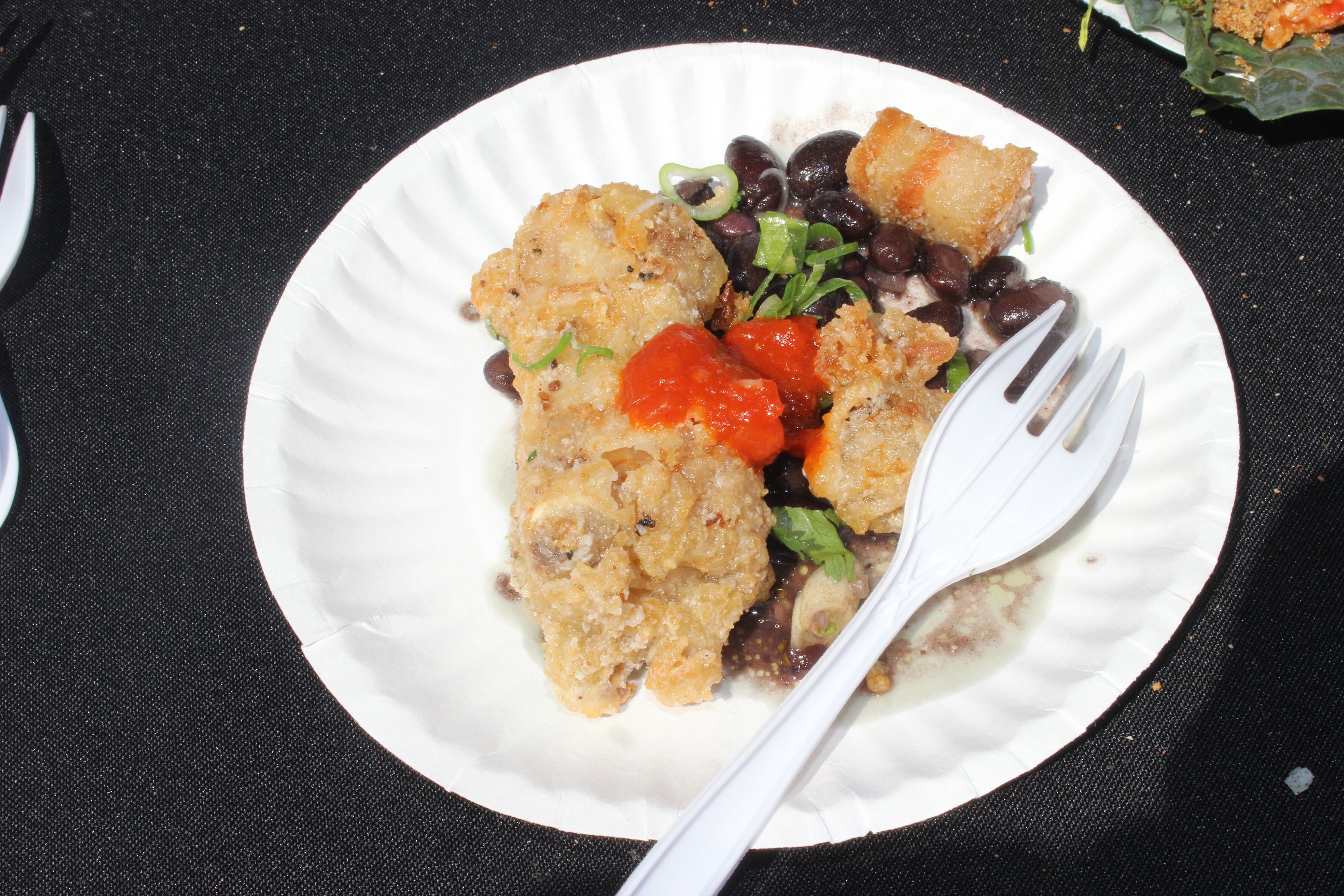 Fleisher's : "Red Hook Hamchetta"
The Pig Project by Revolving Dansk & Dassara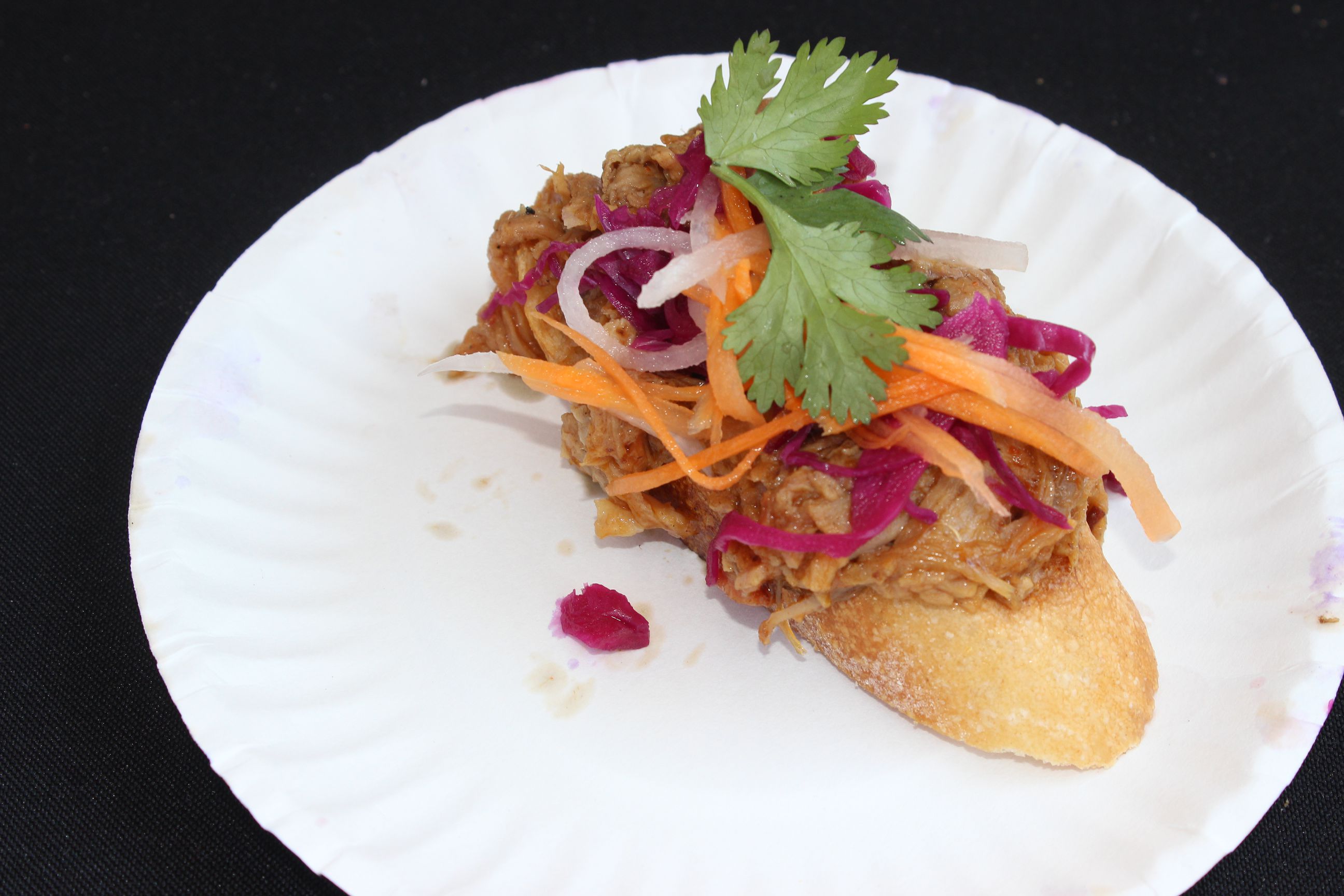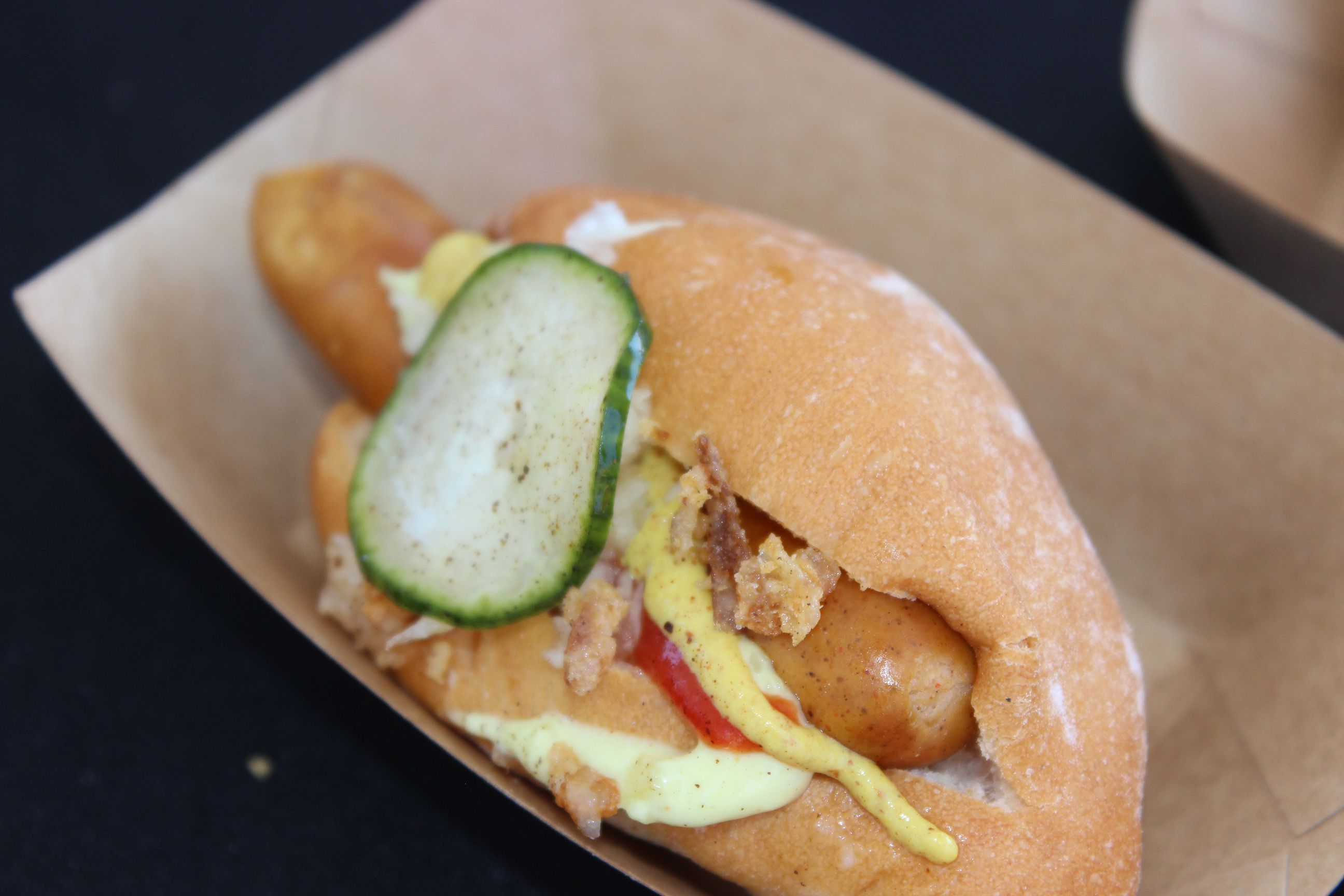 Hometown BBQ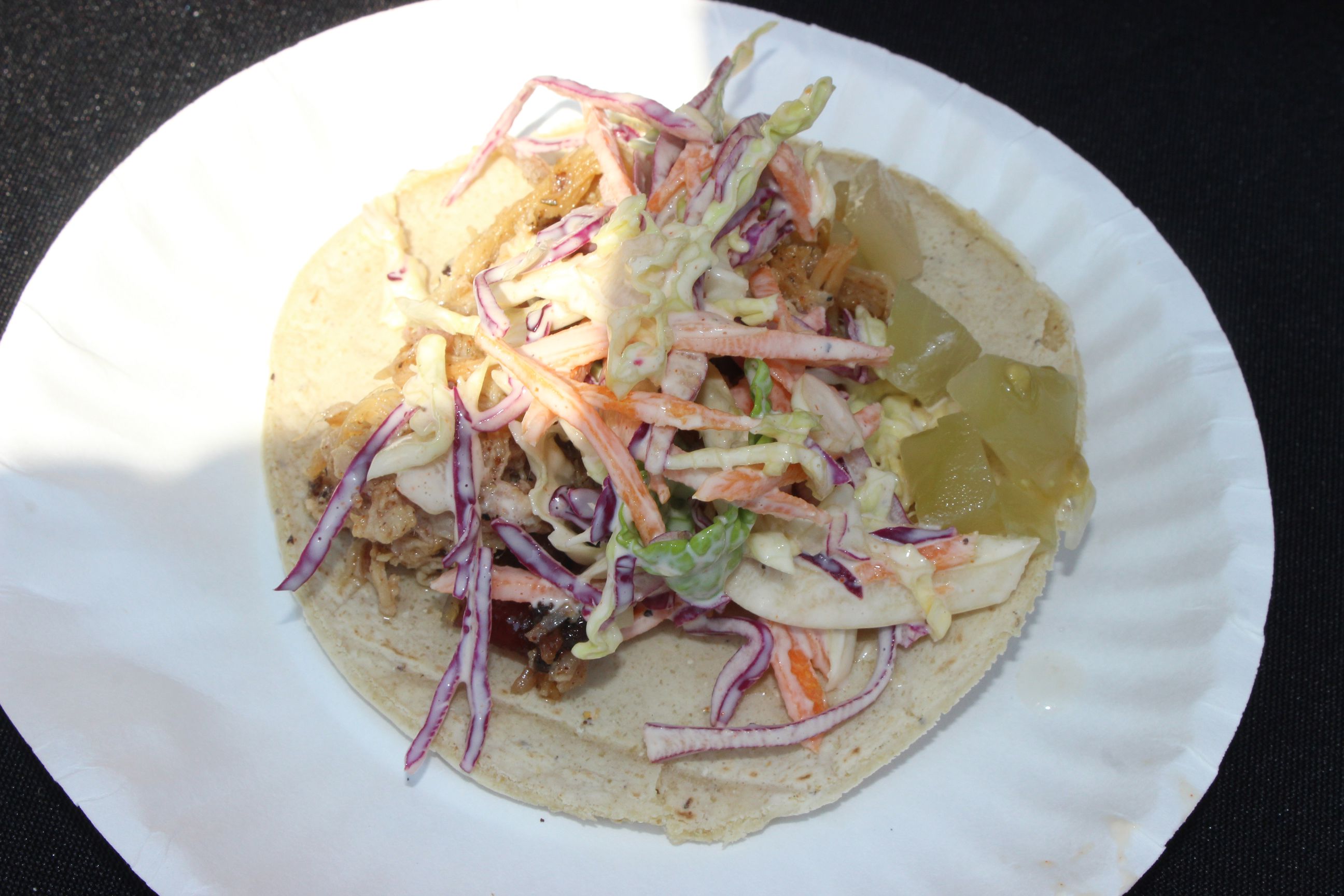 The Good Fork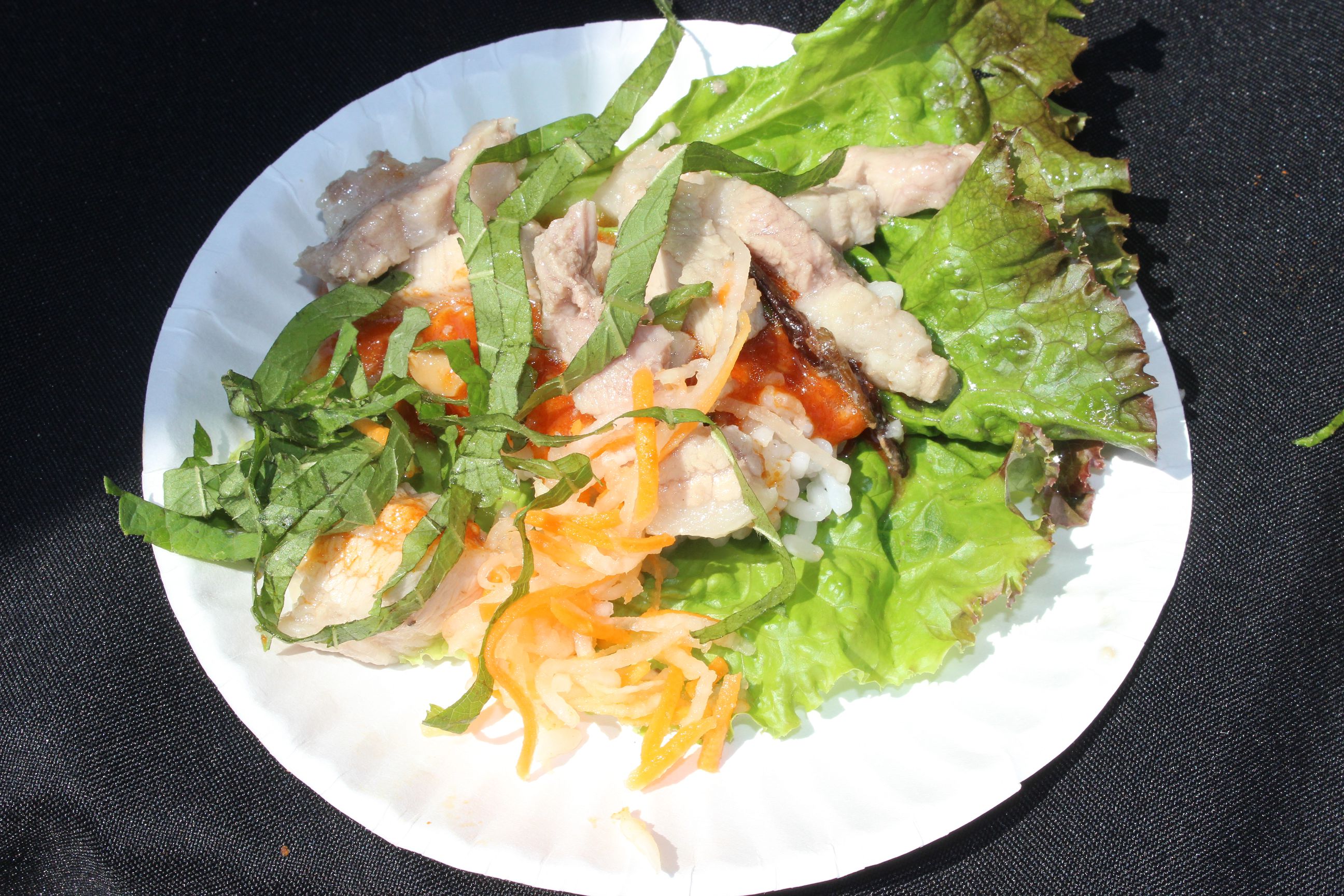 Joe and Misses Doe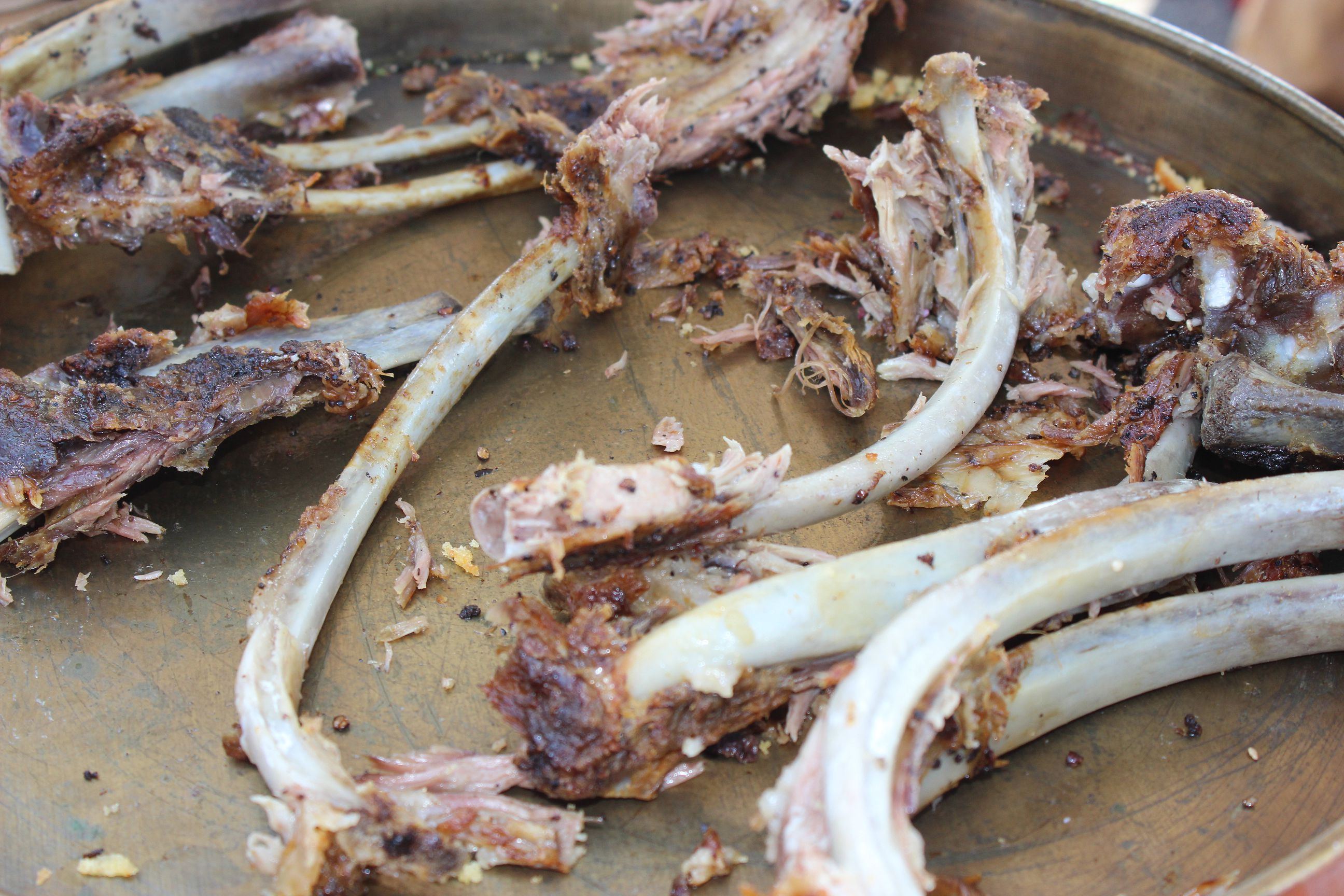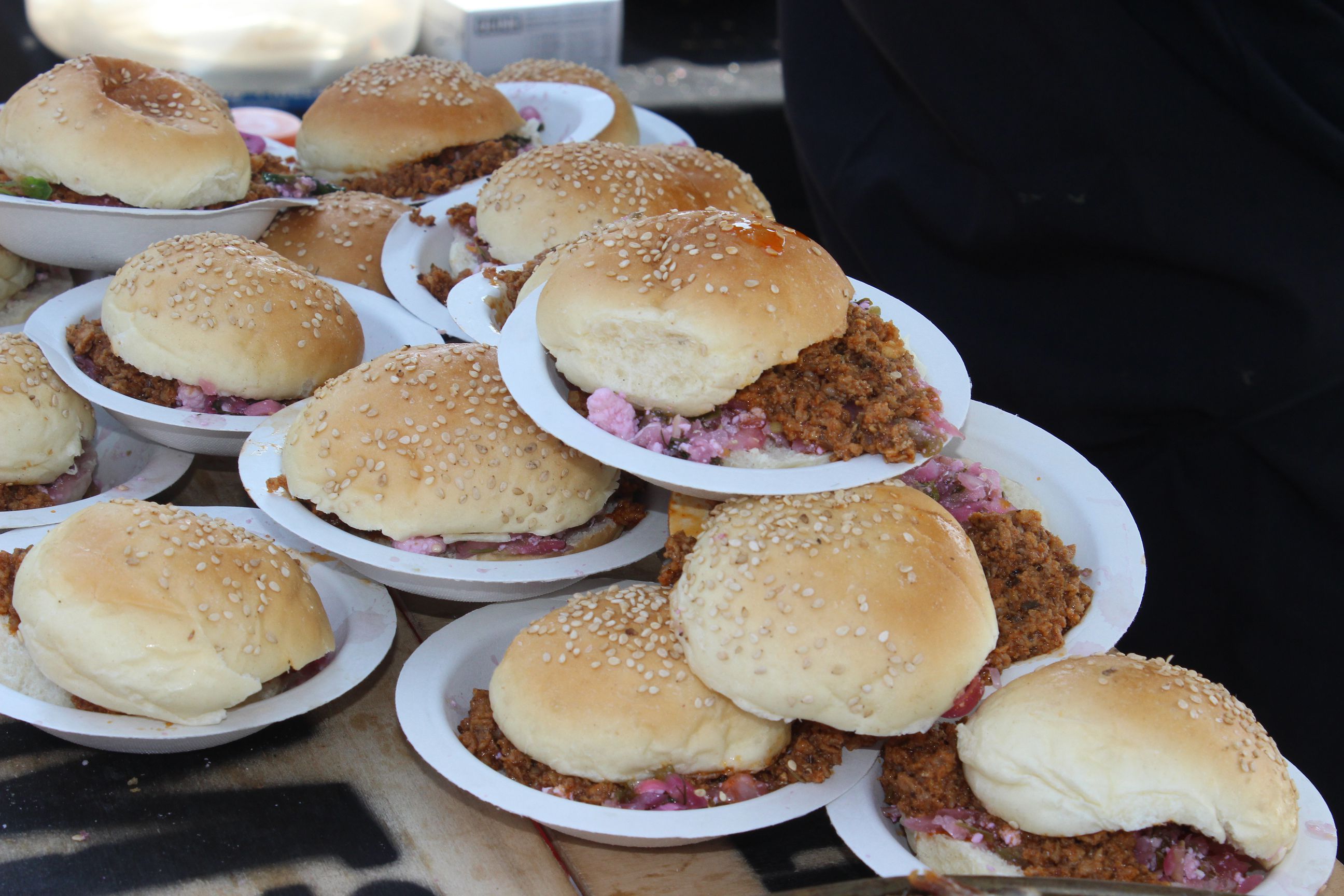 Butter: "Tacos Chingones y Banana Bread"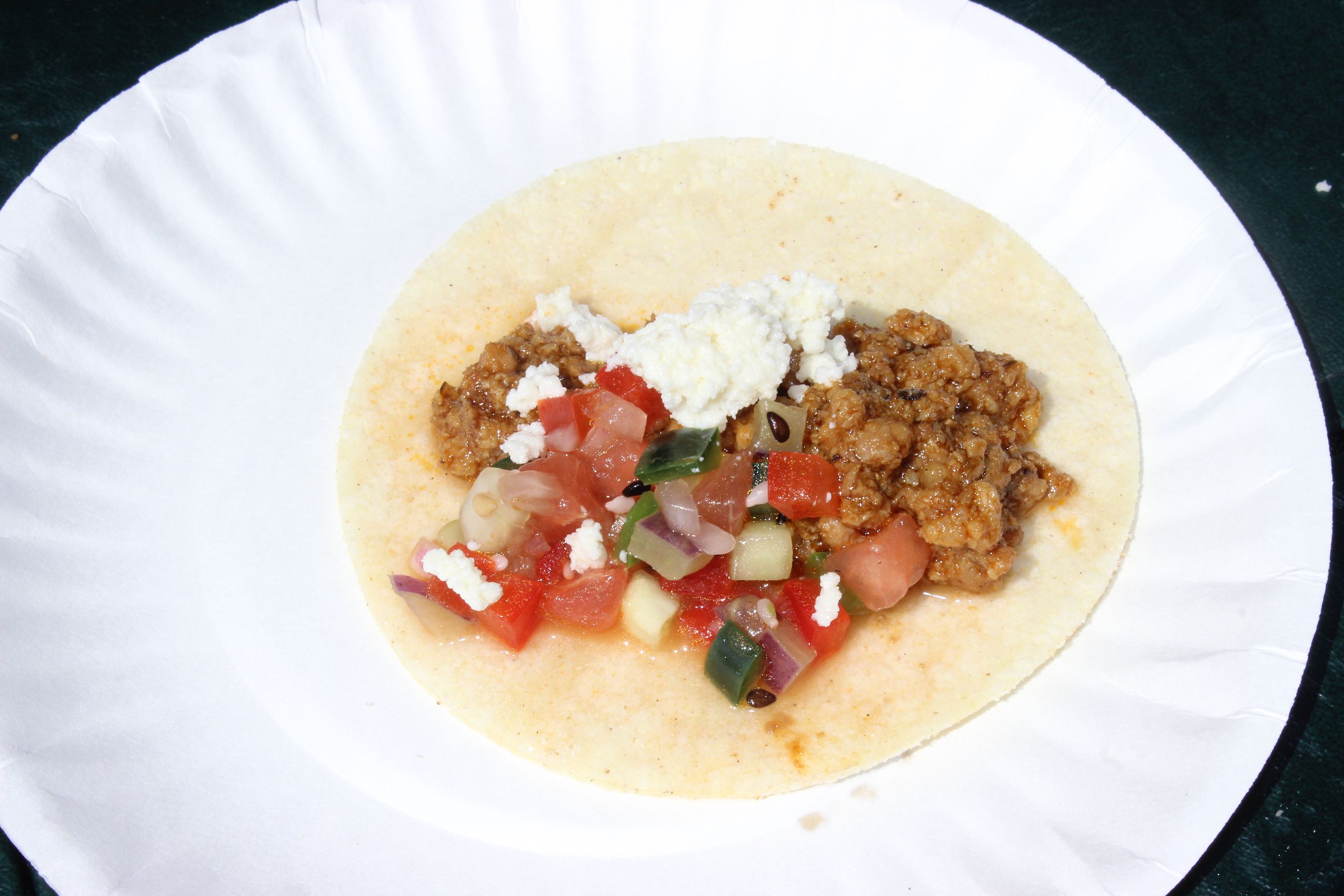 Egg: "Scrapple Tacos"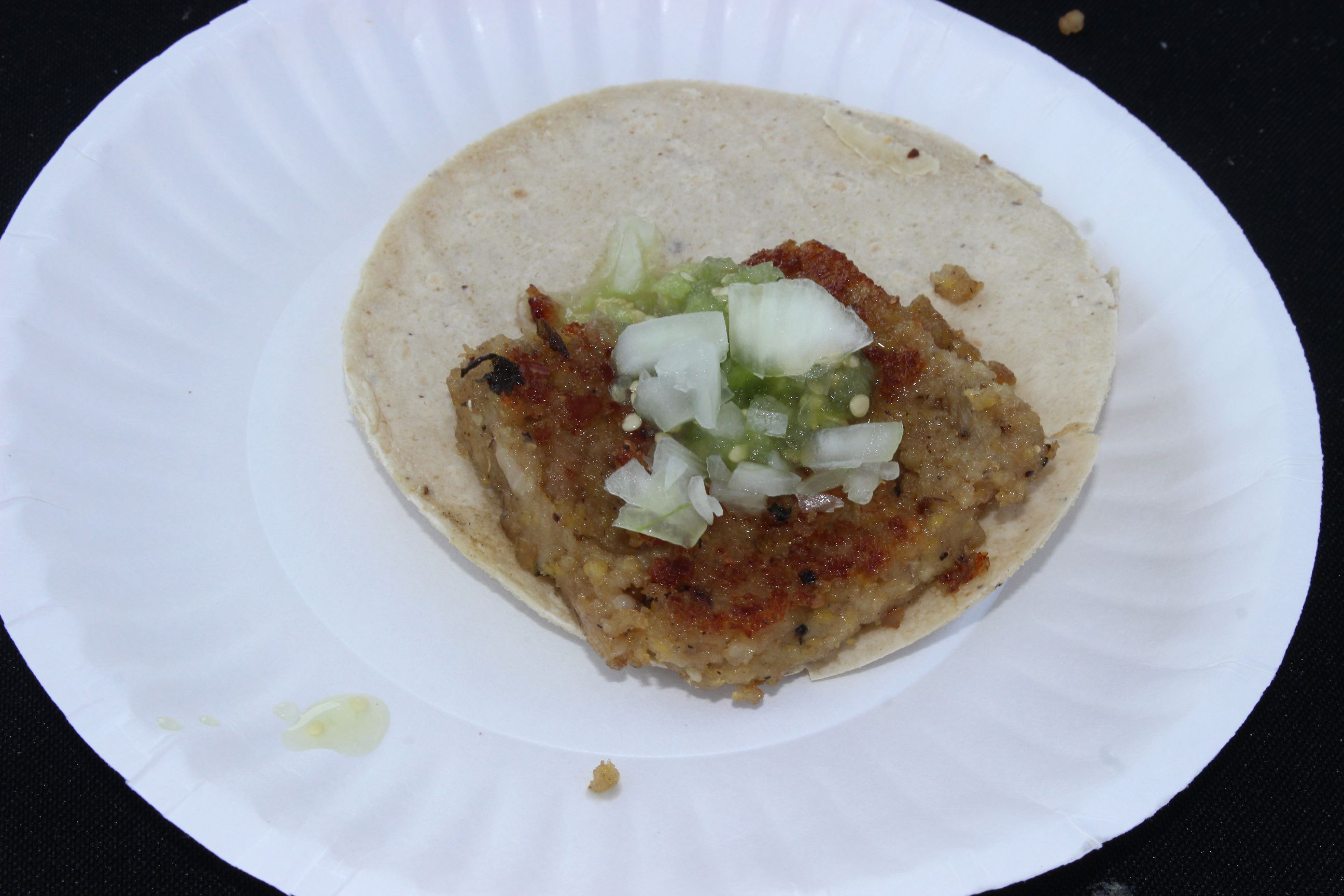 Pig Guy NYC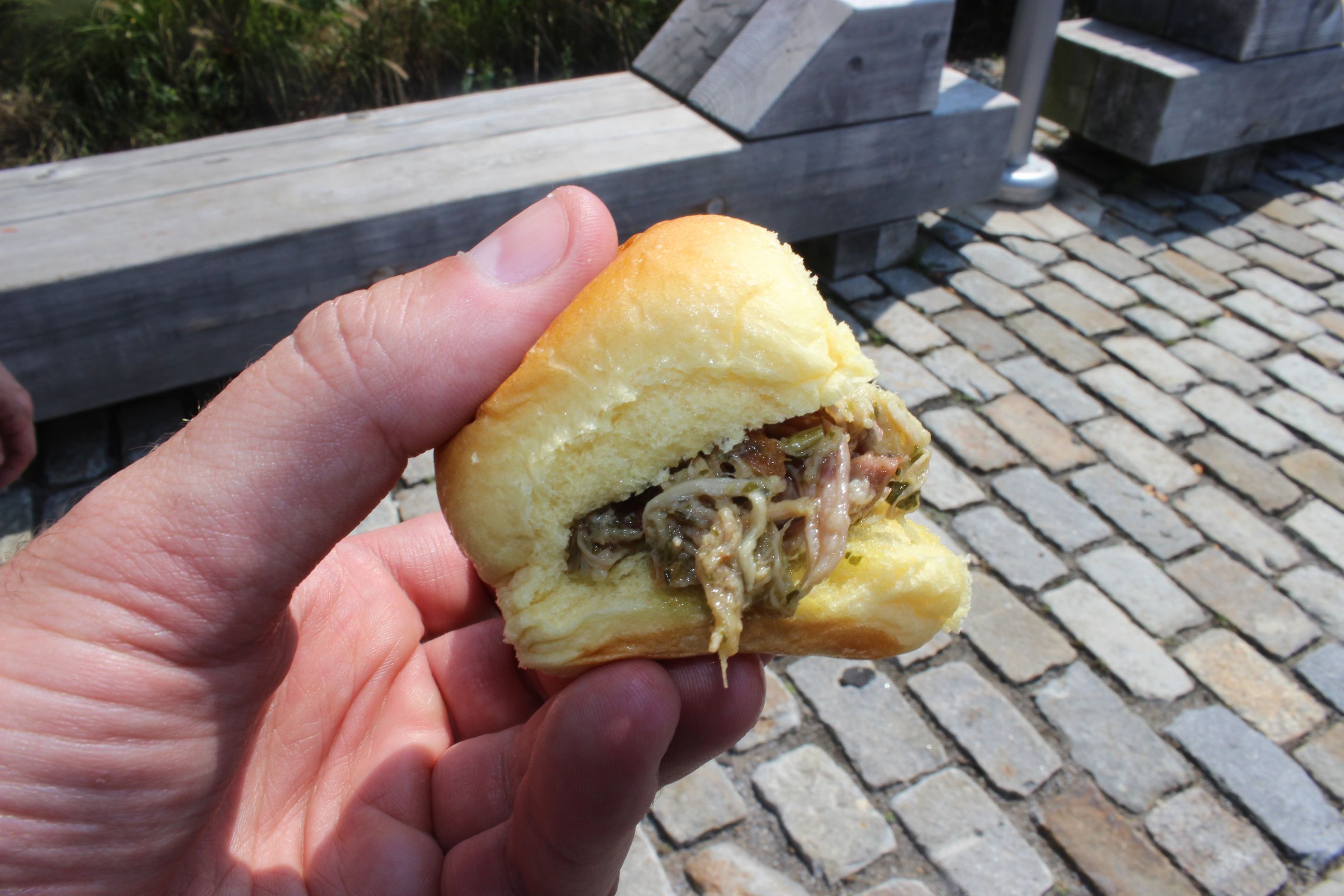 Randall's BBQ: "Chopped Whole Hog Sliders"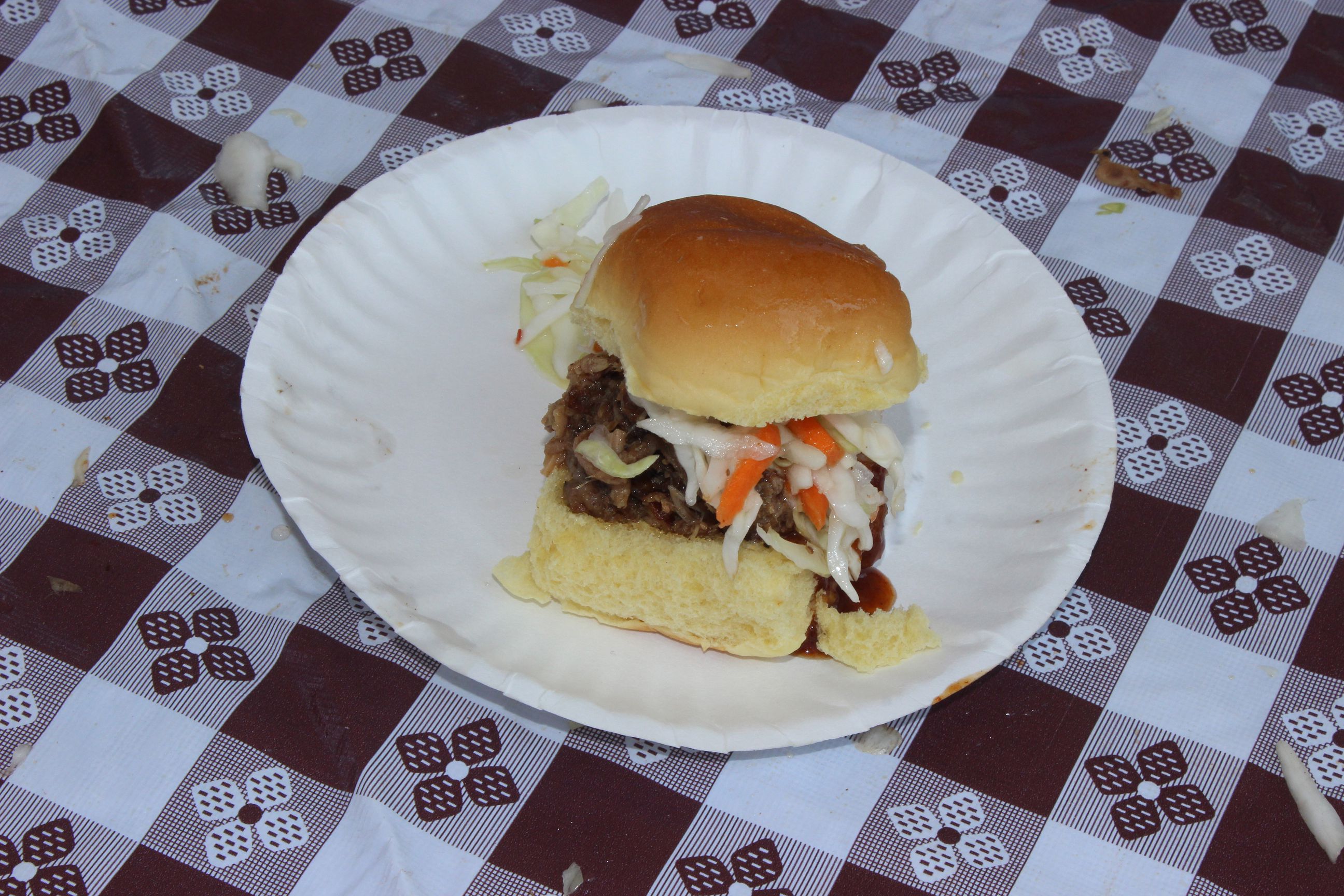 Related Articles
Share
About Author
(1) Reader Comment