City Harvest's penchant for hosting events that are both classy and downright fun was on full display on Thursday night. The evening's "Bow Ties and Burgers" event was bravely hosted on an outdoor roof deck where restaurants and tastemakers would converge in a festive fundraiser for the nonprofit organization's ambitious initiatives. Though some tasty comfort fare and the promise of dancing were certainly among the evening's calling cards, the charity's central focus was never lost on the some two hundred guests donning their sharp evening wear in support of the event.
Chelsea's Center 548 was lavishly adorned with all the trimmings for the three hour event and additional after-party on site. Specialty cocktails were being mixed and doled out around the elaborate and spacious venue, where the event would occupy two full floors. Though most of the action was happening amid the picturesque rooftop, a full bar, photo booth and an array of ladies from DKNY dishing out bow ties to any guests with their hands outreached kept a good portion of the audience wildly entertained when not dancing outdoors. And a team from GLAMSQUAD was also set up just steps away to give hair and make up primping to any guests looking for a last minute tweak before heading back out to party.
The crystal clear September evening was ideal for an event of this caliber, where full band The Stingers would be stationed on the roof to usher in the bow tie clad clientele with some live music. Meanwhile, the 'Burgers' portion of the evening would also occur out on the roof, where the delicious smell of charred meats amid a smoking grill would allure a good chunk of foot traffic toward the area in cartoonish fashion. Some of New York City's most notable purveyors of hamburgers would be fully staffed on site to pass out delicious sliders to a hungry mass of attendees.
In some circles, the East Village's Brindle Room is called New York City's finest burger. On this night, it was simply our favorite serving being plated. The tender, perfectly cooked "Steak House Burger" was topped solely by a slice of American cheese, but the juicy burger and salt-fueled seasoning made for as succulent a slider as one might hope for. Meanwhile, Ed's Chowder House's "Skuna Bay Salmon Burger" with a creamy garlic aioli and tangy pickle pepper relish combined for an equally satisfying if not slightly inferior take on a fish-based burger. The addition of Hill Country BBQ's "Longhorn Cheddar Mac and Cheese" proved to be a rich compliment to the meat-laden array of eats as well, with each forkful oozing with creamy cheddar cheese.
Following additional bites from the likes of Bareburger and Emily (and a bag of fresh donuts from Doughnuttery for the road), a team of servers brought out endless trays of "Frozen Hot Chocolate" from Serendipity 3 and an array of New York Cake Pops, as the dance party continued to rage on- and continued to do so at the after-party, where spirits remained high in support of City Harvest. It's ironic in a sense that the most fundamental way to raise awareness and fundraise for an organization that brings food to New York's hungry is to feed some of New York's thrillseekers- but it's an exercise that's worked time and time again for City Harvest, by leaning on their restaurant partners, gracious sponsors and generous donors to produce some of the most incredible events our City has to offer many times each year. And knowing that our dollars are going to directly impact citizens right here in our City is equally as satisfying as anything we're fortunate enough to eat on special nights like this one.
- Jane Van Arsdale
Food Photos from the 2014 'Bow Ties and Burgers' to Benefit City Harvest

Hill Country BBQ Market: "Longhorn Cheddar Mac & Cheese"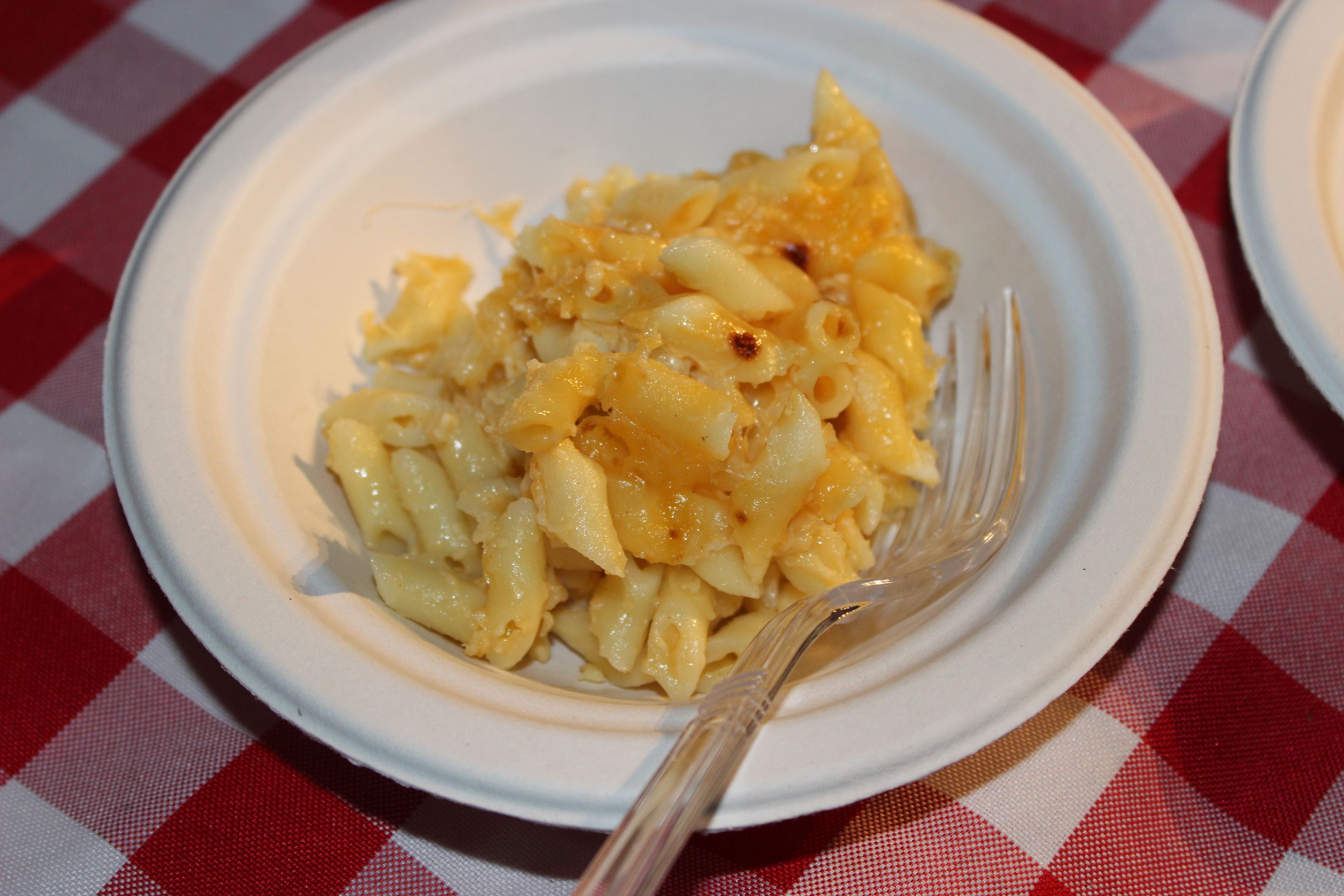 Bareburger: "Grass Fed Beef Sliders with Organic Cheese Whiz and Tomato"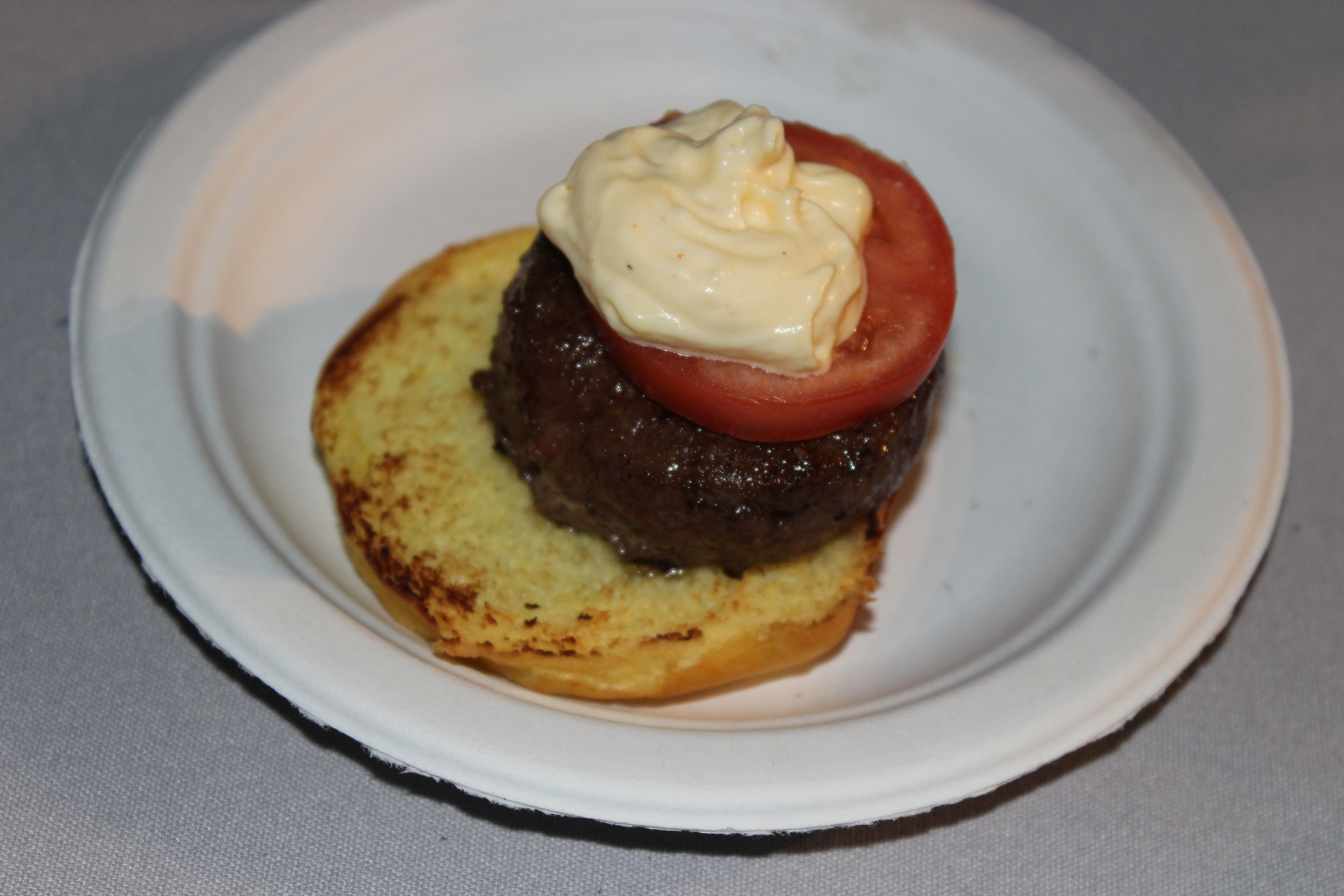 Doughnuttery: "Mini Doughnuts"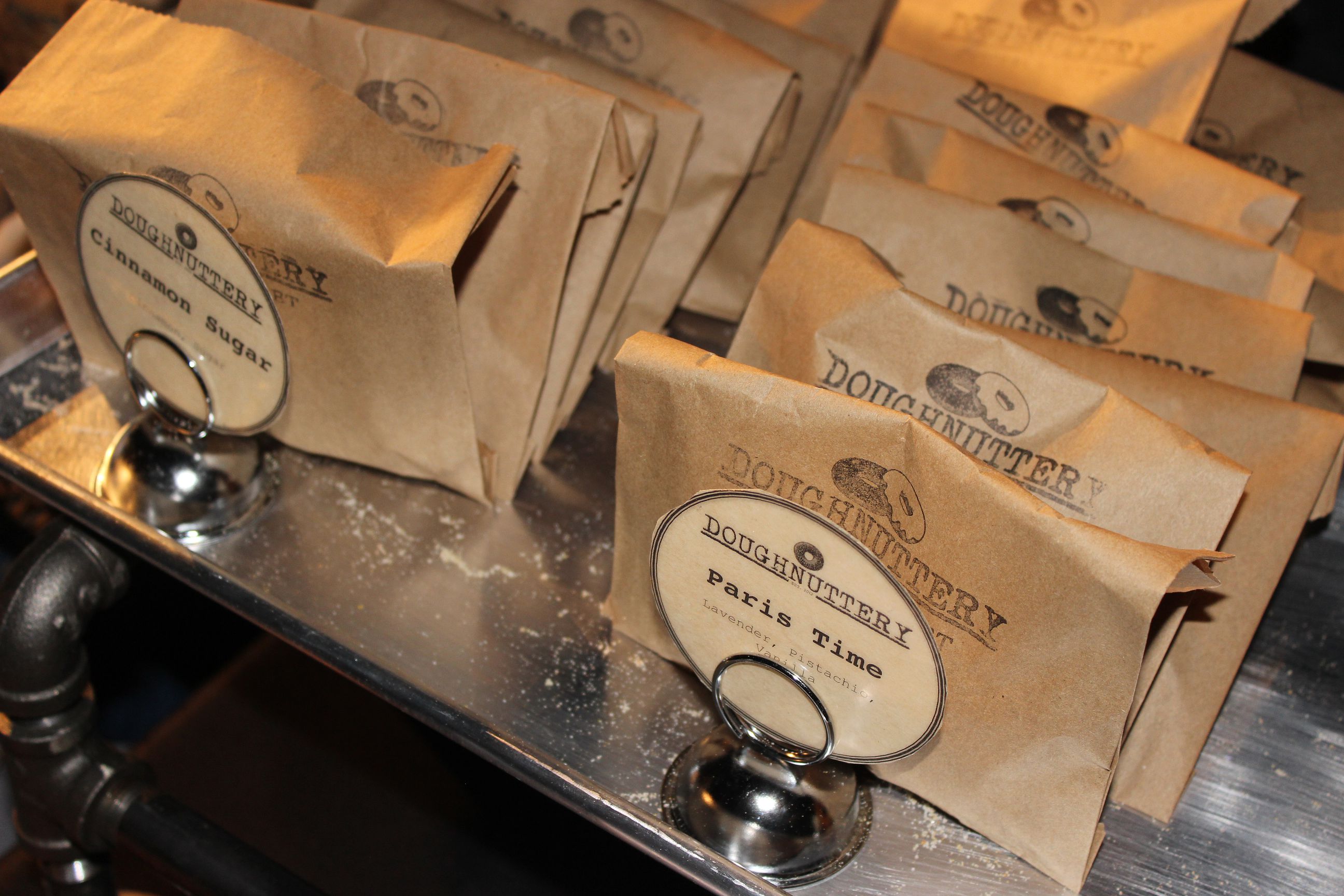 Ed's Chowder House: "Skuna Bay Salmon Burgers with Garlic Aioli and Pickle Pepper Relish"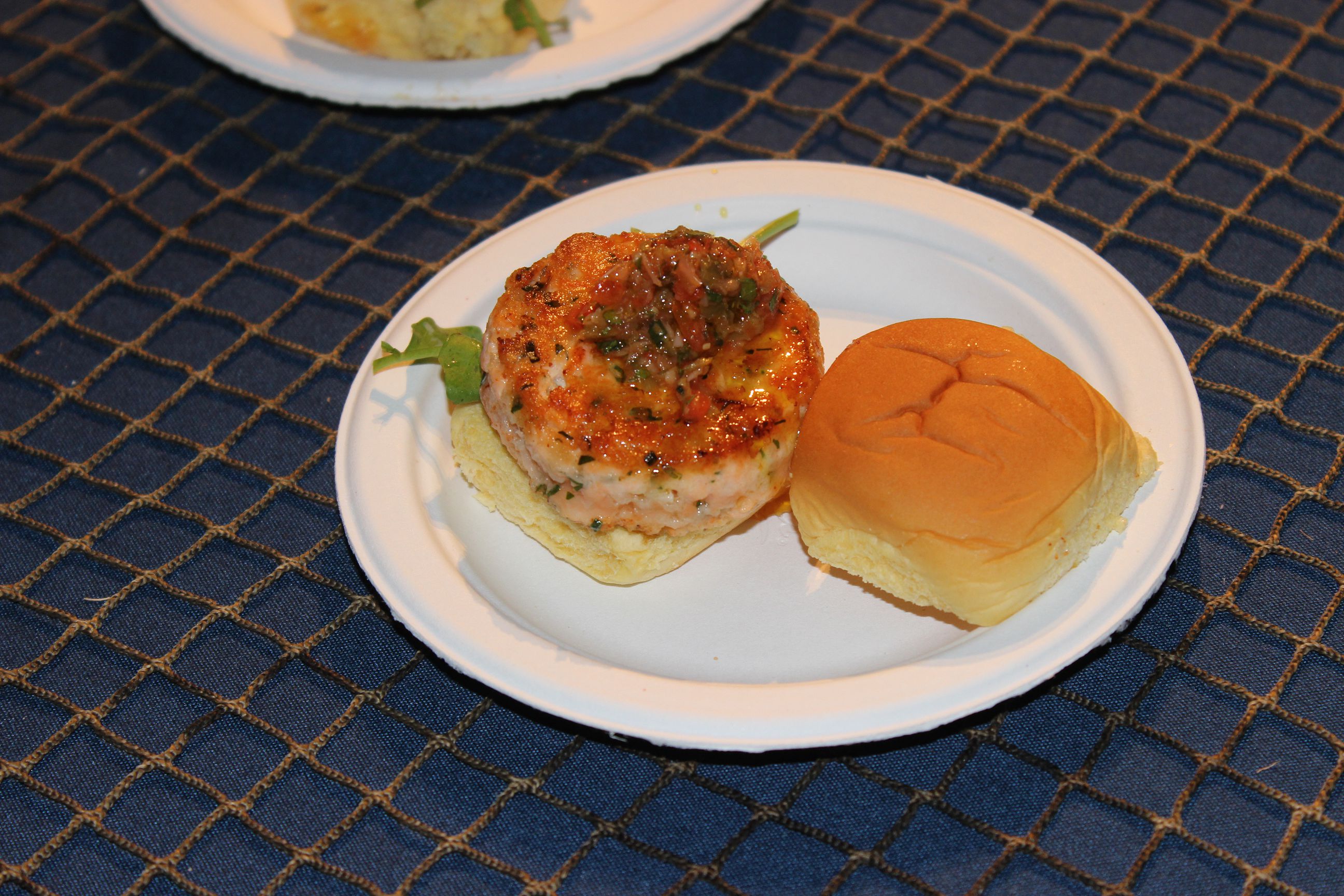 Emily: "Signature Burger, BBQ Aioli, Charred Onion, 4 Year Grafton Cheddar and Homemade Pickle"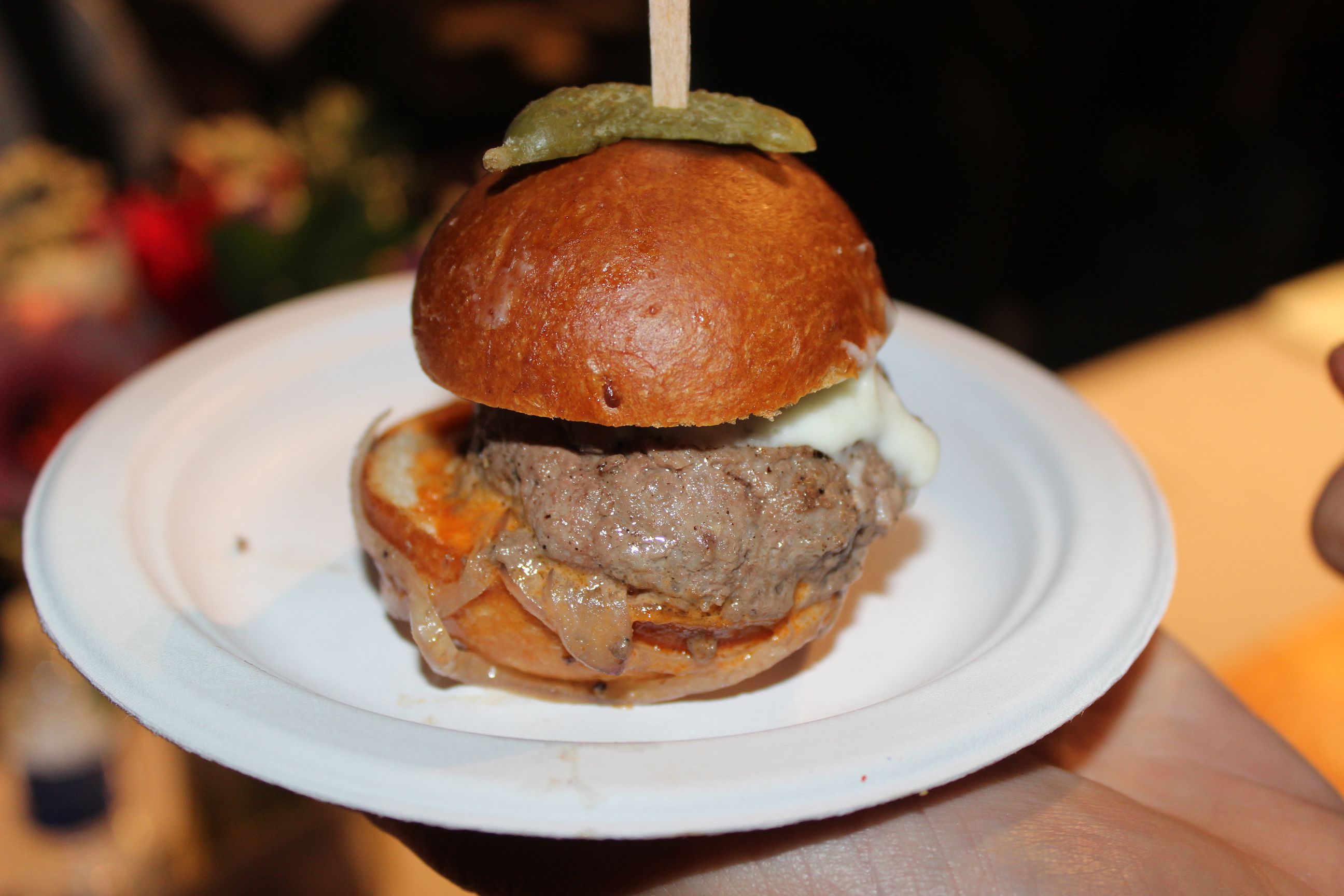 Brindle Room: "Brindle Room Steak House Burger with American Cheese"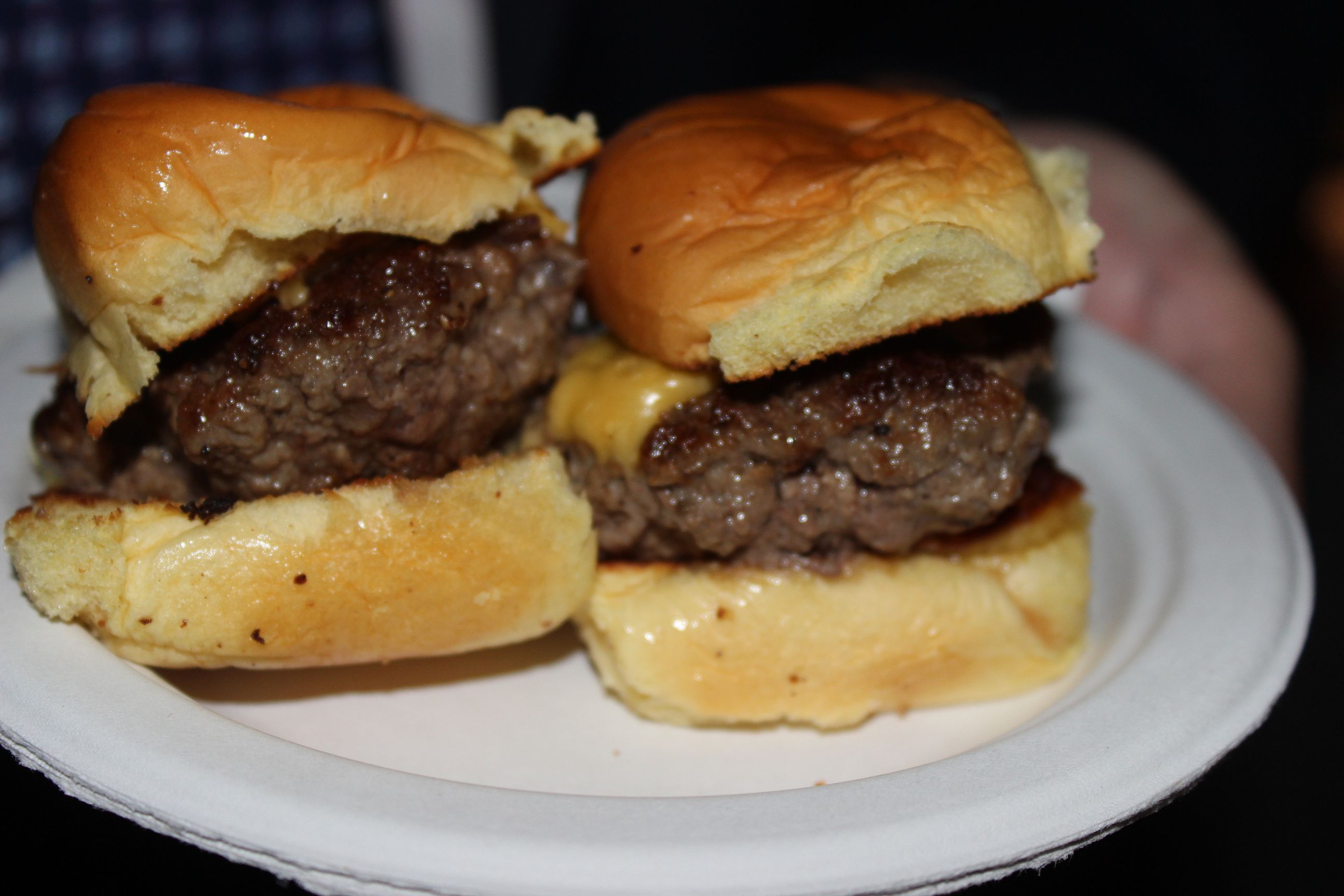 Related Articles
Share
About Author
(1) Reader Comment